You are our Visitor
The March 12, 2019 Edition
of
The Newsleaf
Vol. 16 Issue 11
BETWEEN THE ISSUES
Margaret M. Sewell, 91, of Kansas City, MO formerly of Lancaster, KS died on Monday, March 11, 2019 at her daughter's home.
Funeral services will be held at 1:00 pm on Saturday, March 16th, 2019 at the Becker-Dyer-Stanton Funeral Home with Rev. Seth Montgomery officiating. Burial will follow in the Lancaster Cemetery. The family will receive friends from 11:30 am until time of services on Saturday at the funeral home. Memorial contributions are suggested to the Disabled American Veterans or St. Jude's Children's Hospital and may be sent in care of the funeral home. Condolences to the family may be left online at www.beckerdyer.com.
Margaret was born on Nov. 9, 1927 in Atchison, KS the daughter of Charles E. and Mary Ellen (Hicks) Williams, Sr. She graduated from Atchison High School in 1945. She was married to Brutus E. (Porkie) Sewell, Jr on Feb. 6, 1950 in Leavenworth, KS. He preceded her in death on Feb. 6, 2008. Margaret was a mother, housewife and homemaker. She enjoyed sewing, crocheting, cooking, canning fresh vegetables raised in her garden, raising flowers, and was an avid reader. Margaret especially enjoyed spending time with her children, grandchildren and great grandchildren.
Survivors include, a daughter Susan C. (Sewell) Crosland, Kansas City, MO, three sons, Thomas C. (Deb) Sewell, Lenexa, KS, Allen K. (Jane Hansen) Sewell, Long Beach, CA, and Timothy S. Sewell, Lenexa, KS., three grandchildren Kira L. (Kyle) Spring, Olathe, KS, Tessa L. (Alex) Held, Olathe, KS, and Sterling Sewell, Lenexa, KS and four great grandchildren: Axel, Piper, and Jagger Held, and Apollo Spring. Her parents, two brothers, Charles E. and Thomas T. Williams, and two sisters, Ruth G. Godbey, and Louise Dunnuck preceded her in death.
FRONT PAGE
ALL AROUND US
Taking Applications
The Atchison County Farm Bureau Association is accepting applications for $500 college scholarships. To be eligible for a scholarship, the student must be a 2019 high school senior and student's family must be a current, paid up member of the Atchison County Farm Bureau Association.
Applicants can attend a college, trade, or technical school and be enrolled for the 2019 fall semester. High School counselors have information and forms that are due April 3. Questions can be answered by Nancy Fasse, Atchison Farm Bureau Assoc., at 913-370-2171, or email atchisonfb@kfb.org. The farmers and ranchers of Atchison County Farm Bureau are proud of our youth and want to help our member families with college expenses.
Atchison FCE's Farmerettes Unit Announces 2019 Character Counts Winner!
The Atchison FCE Farmerettes sponsored their fourth annual, Character Counts Essay and Poster Contest on "Trustworthiness" to the 4th graders at ACCES last fall. FCE Member Sally Banks, chairman of the committee, presented the program to the classes, and the 4th grade teacher, Steffenee Watkins, followed through with the students on completion of the project.
Luke Smith's Essay and Poster, from teacher Mark Hodgson's 4th grade class, was chosen by the FCE committee as the Overall Winner. First Place winner was Ben Handke followed by honorable mention winners, Brooks Goodpasture and Elizabeth Simpson. Luke's essay and poster have been entered in the March KAFCE State Board competition along with other Kansas schools Overall Winners. Best of luck Luke at the State Competition!
Picture of winners – left to right, are: Luke Smith, Ben Handke, Elizabeth Simpson, Brooks Goodpasture
FARMERETTES MEET
No meetings January and February. Farmerettes meet March 8, 2019. Hostesses were Carol Lintner, Edna Hansroth and Evelyn Lorenz at the meeting in the Atchison Library. President Charlotte Rathert conducted the meeting opening with the FCE Creed and Club Collect. Roll call was to give your middle name. Treasury report was quoted by Cindy Ladd. Council report was announcing that Luke Smith was the winner of the Character Counts Essay and Poster Contest on "Trustworthiness" at the Effingham Elementary School of fourth graders. Honorable mention winners were Brooks Goodpasture and Elizabeth Simpson. Upcoming classes are Health & Wealth March 22, Dietary Supplements April 12, May 3 The Big O and Gaslighting (brain washing) June 18. District Day will be May 2 with Donna Conner be awarded her 20 year certificate, Nancy Fasse will receive 35 years, Ida Taliaferro receiving 65 years and Eileen Acheson will be receiving her 70th certificate. The Atchison Hospital has gotten 43 baby quilts from the unit with stuffed bunnies and purple crocheted hats for the new borns.
USD 377 SCHOOL NEWS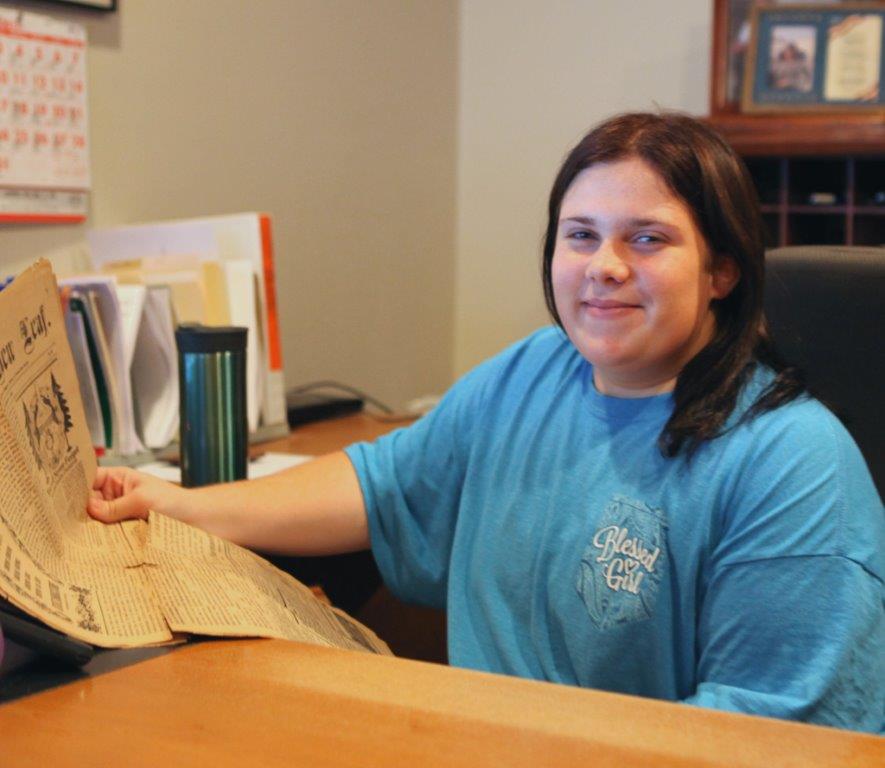 Tiger Talk ~ MaKaea Forbes
I want to send a shout out to the following students for moving on to the State Science Fair. The Fair will be held March 29th in Wichita. The 8th graders who qualified are Conner Simmer, Addison Schletzbaum and Jenna Pitts. The 7th graders moving on are Malorie Bosch and Hannah Simmer. Good luck Tigers!
Monday was a late start for students. I believe this is the first time our district has ever had a late start. It sure was cold out! I'm over winter and am ready for some sunshine. It won't be long and it'll be time for morel mushrooms, one of my favorite things to eat. The junior high scholars bowl traveled to Valley Falls, and 8thgrade went 0-4, 7th grade went 1-3. Today was the first day for JH track practice.
Tuesday the STUCO members at the elementary are sponsoring Pennies for Patients which raises money for children with cancer and their families. The grade level collecting the most donations will win a donut party. The last day of collections is March 29th. If you have any spare pennies, please donate to an elementary student. Congratulations to the 5th grade for collecting the most Box Tops. They will receive an ice cream sundae party today. The State wide tornado drills were held today. The junior high sports banquet was held. The commons had a packed house full of students and family. Congratulations to all teams for their achievements this year.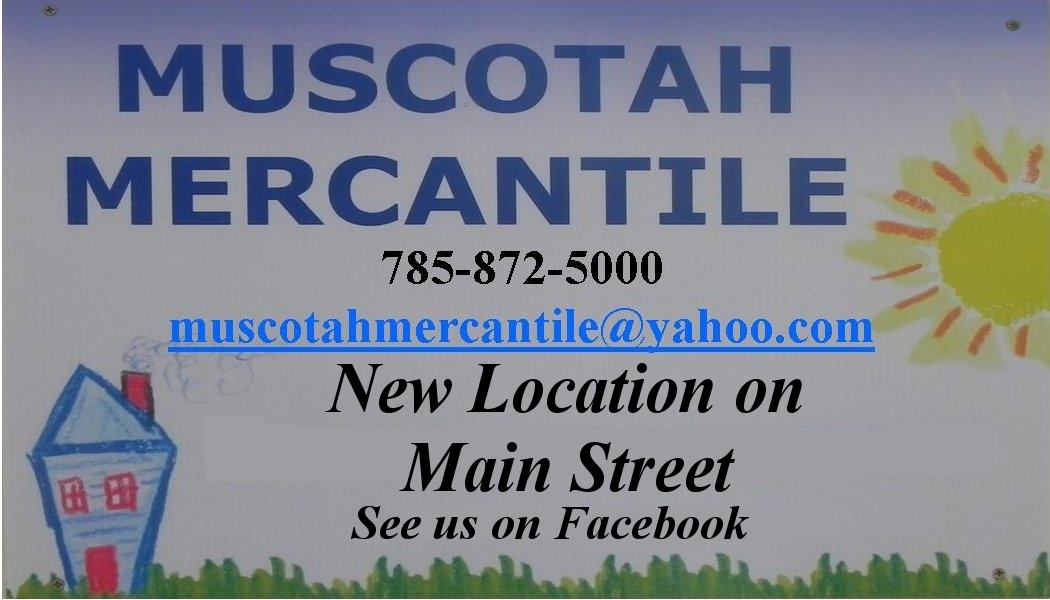 Wednesday was the last day for students for the week. Thursday through the following week is Spring Break. I asked Freshman Caleb Miller if he had any plans for break and he responded, "I'm traveling with Soundmasters to Memphis." Sounds like fun! Congratulations to 2nd and 5th grade for having the most AR word count. They celebrated with a Nacho party today.
Thursday was still a ½ work day for staff and Parent Teacher Conferences were held. I was lucky enough to still be here to catch up on some yearbook work. Lots of students made their way through, meeting with teachers to discuss next years' classes.
That's a wrap for the next two weeks Tiger fans!
FROM PASTOR AL ~ Al Schirmacher
Lord
I pray for
our nation
we are divided
hating then
hating haters
wandering then
over-correcting
embracing subtle
deceiving corruption
pretending yet
so lost
I pray for
confession
repentance &
renewal
Your Spirit winds
guiding
Your Son's wash
healing
Your great love
welcoming
home
in Jesus' name
Al Schirmacher
Christian friend,
One of the biggest issues in our country is gun control. Emotions run high.
As a pastor, I see far more damage through a lack of tongue control.
Particularly gossip, slander & verbal attacks.
James realized the tongue's danger:
"The tongue also is a fire, a world of evil among the parts of the body. It corrupts the whole body, sets the whole course of one's life on fire, and is itself set on fire by hell.
With the tongue we praise our Lord and Father, and with it we curse human beings, who have been made in God's likeness. Out of the same mouth come praise and cursing. My brothers and sisters, this should not be."James 3:6, 9-10 NIV
"There are six things the Lord hates, seven that are detestable to him: haughty eyes, a lying tongue, hands that shed innocent blood, a heart that devises wicked schemes, feet that are quick to rush into evil, a false witness who pours out lies and a person who stirs up conflict in the community." Proverbs 6:16-19 NIV
(Note that three of the seven involve the tongue)
"They have become filled with every kind of wickedness, evil, greed and depravity. They are full of envy, murder, strife, deceit and malice. They are gossips, slanderers, God-haters, insolent, arrogant and boastful; they invent ways of doing evil; they disobey their parents; they have no understanding, no fidelity, no love, no mercy. Although they know God's righteous decree that those who do such things deserve death, they not only continue to do these very things but also approve of those who practice them." Romans 1:29-32 NIV
Families collapse. Churches divide. Hearts are broken (just helped someone yesterday who was felled by wrong words).
God hates the wrong use of the tongue.
So should we.
Let us repent, and resolve to speak....
"A word fitly spoken is like apples of gold in pictures of silver." Proverbs 25:11 KJV &
"Each of us should please our neighbors for their good, to build them up." Romans 15:2 NIV
Al Schirmacher
Father
Great Physician
God of all Comfort
so much cancer!
today we ask
that You would guide
surgeon's hands or
sovereignty heal
work through
professional caregivers
strengthen the hands
arms legs minds hearts
of family & friends
who come alongside
moment by moment
or occasionally
but most of all
touch the sufferers
themselves
with faith
hope
grace
mercy
connection
with others
& with You
as You
manifest Your
presence
in Jesus' name
Fish Pride
(Children's parable)
swam in the ocean
"best swimmer out here!"
storm threw me into lake
swam in the lake
"most beautiful fish here!"
currents threw me into river
swam in the river
"see how strong I am!"
river tossed me into pond
swam in the pond
"king of all I see!"
but the pond dried up
swam no longer
gasping "I am nothing now!"
rain washed me to the sea
Al Schirmacher
Father,
most days we pray
for those who through
little fault of their own
are seriously ill
or grieving
or lost
Today we want to hold up
as well
those who are
destroying themselves
through poor choices
through addictions
through isolation
through vengeance
through selfishness
through hurtful words
through striving for
acceptance so hard
they've lost themselves
we've all been there
or are there
to greater or lesser
degree
we are all sinners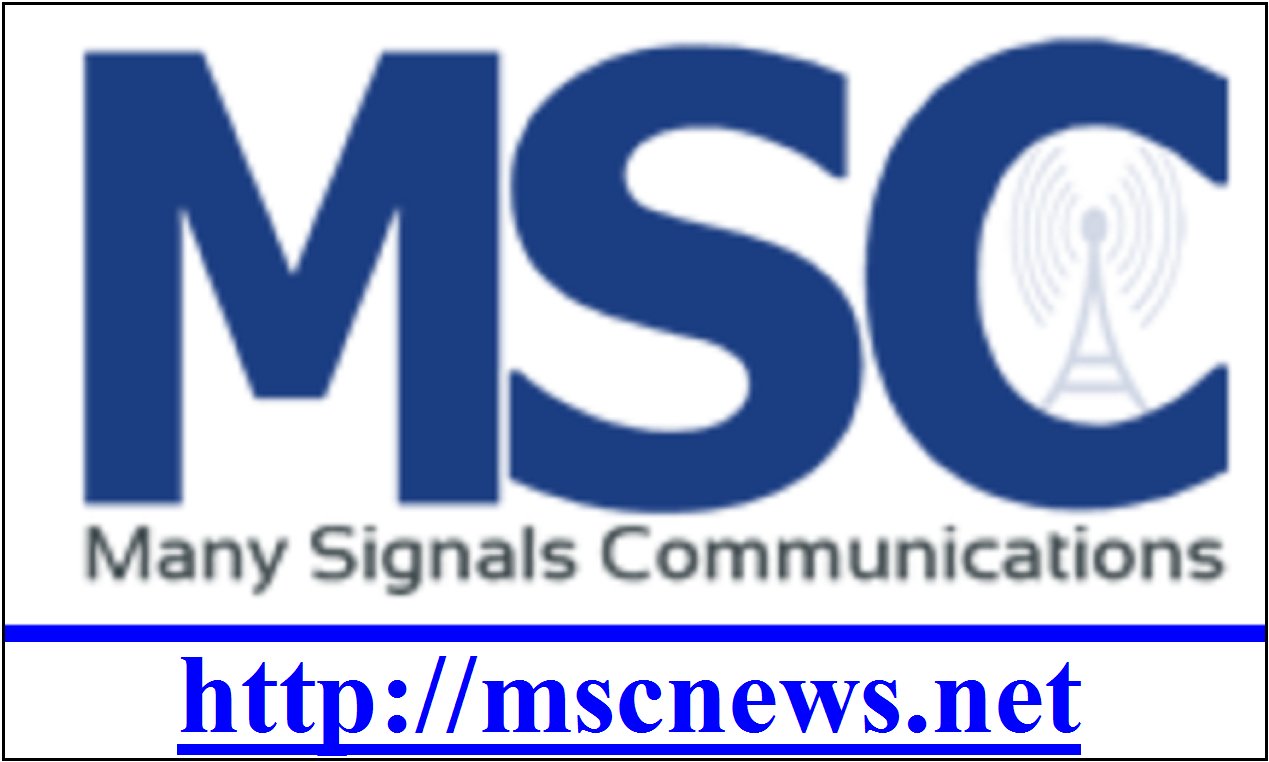 saved only by
Your grace
so
we pray
we beg
Your touch
Your grace
mercy
love
Your felt
forgiveness &
freedom
in Jesus' name
Al Schirmacher
OBITUARIES
Donald Eugene Wohlgemuth, 89, of Effingham, KS died on Wednesday, March 6, 2019 at his home unexpectedly.
Memorial services will be held at 10:00 am on Wednesday, March 13th, 2019 at the Becker Chapel, 402 3rd St, Effingham, KS. The body has been cremated and interment of the cremated remains will follow the service at the Coal Creek Cemetery, North of Valley Falls, KS. The family will receive friends from 6:30 to 8:00 pm on Tuesday, March 12th, 2019 at the funeral home. Memorial contributions are suggested to St. Paul's Lutheran Church, Valley Falls, KS or to Atchison County Emergency Medical Services and may be sent in care of the funeral home. Condolences to the family may be left online at www.beckerdyer.com.
Don was born on Sept. 3, 1929 in Atchison KS the son of William Henry and Florence Irene (Peak) Wohlgemuth. He attended the Shannon Grade School and graduated from Atchison County Community High School in 1947. He served in the U.S. Army 53 Battalion Signal Corp during the Korean Conflict. Don worked as a carpenter for several construction companies, Robinson, Marsh, Heller and then his own company. He was an active member of the St. Paul's Lutheran Church, Valley Falls, KS where he had served as Secretary of the Church Council for six years. He drove the school bus for ACCHS in Aug. 1945 at the age of 16. He had 59 children he delivered to school from his route. Don was a collector of antique tools and often asked, "did you ever see one of these?" He enjoyed hunting, fishing, and was a proud photo carrying Grandpa who loved to show pictures of and tell about his grandchildren.
He was married to Mary Claire Reichart on July 31, 1953 at St. Mark's Lutheran Church, Atchison. She survives of the home in Effingham. Additional survivors include two sons; Kirk (Ruth) Wohlgemuth, Effingham, KS, and Kent (Mary Beth) Wohlgemuth, St. George, KS, two brothers; David (Lucile) Wohlgemuth, McGehee, AR, and Henry "Ike" Wohlgemuth, Sugar Creek, MO, a sister Virginia Glaman, Kansas City, MO, three grandchildren, three step grandchildren, three great grandchildren and six step great grandchildren and several nieces and nephews. His parents, three brothers, two infant brothers and Earl Wohlgemuth, and a sister Lorene Boggs, preceded him in death.
Erma Joyce Moore, 94, of Inman, KS, formerly of Larkinburg, KS passed away Thursday, March 7, 2019 at Hospice House in Hutchinson, KS. She was born October 10, 1924 in Atchison County, KS, the daughter of Charles Leroy and Katie (Sauer) Montgomery.
Erma graduated from Effingham High School. She lived 85 years in the Larkinburg area, teaching at Star, Coal Creek and Camp Creek Schools. She later taught Title 1 Reading for USD 377 and USD 430, also helping to maintain the family farm.
She was a member of the Larkinburg Christian Church, Holton Business Women, Jackson County Historical Society, Holton Hospital Auxiliary, Jackson County Friends of Hospice and Delta Kappa Gamma.
Erma married Kenneth Delloyd Moore; he preceded her in death on February 15, 1966. She was also preceded in death by her son, Ora L. Moore; two sisters, Amy Smith and Dr. Lola Montgomery, and two brothers, Noel and Howard Montgomery.
Survivors include her daughter, Velda Schwarm (Mark) of Hutchinson, KS; her granddaughter, Kellen Liebsch (Andrew) of Westmoreland, KS and 2 great-grandchildren, Tyler and Madelyn.
Funeral Services will be 1:30 p.m. Monday, March 11, 2019 at the Mercer Funeral Home in Holton. Burial will follow in the Larkinburg Cemetery. Family will greet friends one hour to service time. In lieu of flowers, memorials may be given to the Topeka Rescue Mission or Stormont Vail Foundation c/o Mercer Funeral Home, P.O. Box 270, Holton, KS 66436.
GOVERNMENTAL NEWS
Unapproved Minutes of the March 5 Meeting
of the Atchison Co Commission
Pursuant to the law, the Atchison County Commission Board met in Regular Session at 1:00 PM on the 1st floor of the courthouse, 423 N 5th St. Atchison, KS. County. Chairman Jack Bower called the meeting to order with Commissioner Henry W. Pohl, Commissioner Eric Noll, and County Counselor Patrick Henderson present for the meeting. County Clerk, Michelle Phillips recorded the minutes.
The Board recited the pledge of allegiance to start the meeting.
Minutes of the February 26, 2019 meeting were reviewed with no corrections noted.
Commissioner Noll made a motion to approve the minutes. Commissioner Pohl seconded the motion. Chairman Bower called for a vote, all voted aye. Motion carried 3-0.
*Commissioner Comments and Committee Reports:
Commissioner Noll stated he had a NEK Multi-County Health Department meeting on March 4, 2019 in Jackson County. Commissioner Noll mentioned that the Commissioners will be asked to approve a request by NEK Multi-County Health Board, to approve Bonnie Tackett, MD to the role of Atchison County Medical Director, and Camron Roloff as the official Health Officer for Atchison County. Commissioner Noll stated that the agency had a good start to the year. The Home Health and Hospice numbers have been up. Commissioner Noll also mentioned that the County Agency will be handling the biometric screening that will be held on the 28th and 29th of March. Chairman Bower asked if there has been any notable effect on the agency with the struggles of the Neighboring County's hospitals. Commissioner Noll indicated that the health board stated that the medical clinic services would grow due to the possible loss of physicians or health care; however, there is no knowledge of any closings.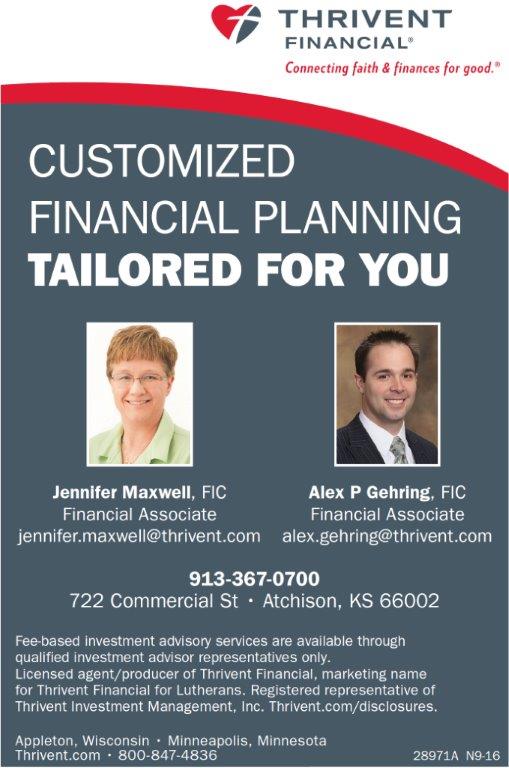 Commissioner Pohl mentioned he had a Juvenile Correction Advisory Board (JCAB) meeting scheduled for February 26, 2019, in which he was unable to attend due to incurring a flat tire on the way there.
Chairman Bower mentioned that he attended the Legislative Coffee that was held at the Chamber of Commerce. Chairman Noll noted that 12th District Senator Caryn Tyson, along with 63rd District Representative John Eplee were both present. Chairman Bower mentioned there was a lot of good information passed between the citizens in attendance and the legislative representatives. The Legislative Coffee is normally held on the first Saturday of each month, starting at 9 AM. Chairman Bower wanted everyone to know that this is open to the public for all to attend.
Chairman Bower stated that there will be a joint County Commission/Township meeting on March 26, 2019 starting at 7:00 PM, at the Lancaster City Building located at 301 Kansas St. in Lancaster. Letters and agendas will be mailed out to all township boards.
*New Business Before the Board:
The Board was presented a letter from the NEK Multi-County Health Board requesting approval of Bonnie Tackett, MD, to the role of Atchison County Medical Director, and Camron Roloff, RN, as the official Health Officer for Atchison County. Commissioner Noll moved to approve the appointments. Commissioner Pohl seconded the motion. Chairman Bower called for a vote, all voted aye. The motion passed 3-0.
Chairman Bower mentioned that Douglas County Public Works would be hosting the Northeast Kansas County Highway Officials Conference scheduled for Thursday, March 28, 2019 in Lawrence, Kansas. Commissioner Noll mentioned he was interested in attending.During the commission meeting on February 26, 2019, Seth Howard, Road & Bridge Superintendent, presented the Board, a purchase order along with 2 estimates for the repair of Truck #84. At that time, the Board requested additional estimates be presented before a decision would be made. Additional estimates were collected and presented today for consideration. The current purchase order, made payable to MHC Kenworth out of Saint Joseph, MO, to perform a platinum overhaul with turbos, including a three-year unlimited mileage warranty, in the amount of $29,603.70. An optional one-year additional warranty is available for $2,590.00. Commissioner Pohl moved to approve the repairs including the optional one-year warranty for a total of $32,193.70 payable to MHC Kenworth.
Commissioner Noll seconded the motion. Chairman Bower called for a vote, all voted aye.
The motion passed 3-0.
Commissioner Noll moved to go into recess until 1:30 pm, when the four sealed Type I ambulance bids would be opened. Commissioner Pohl seconded the motion. Chairman Bower called for a vote, all voted aye. The motion passed 3-0.
*Bid Opening:
At 1:30 PM the Board reconvened for the opening of the sealed bids for a new Type 1 ambulance. Corey Scott, Emergency Medical Director, was present. Director Scott told the Board that the bid specs appeared on the county website for two weeks. All of the bids were presented on a 2019 Ford Chassis, diesel motor, with a complete patient module. The bids were to include information on a trade in allowance for the 2013 Ford E-450 6.8L Gasoline 2X4 chassis Type III ambulance, currently owned by Atchison County. Director Scott told the board that he asked for the trade-in allowance to see if enough would be offered on it, or if it would benefit the county to maintain the 2013 ambulance in case of emergencies.
Four companies offered bids. The information below is based off a first sight review, not an in-depth review.
1.) NIA Pennington, Newport, AR Taylormade Ambulance Total bid of $134,765.00 Trade-in allowance of $2,500.00.
2.) Pinnacle Emergency Vehicles, Centerton, AR Demers Ambulance Total bid of $170,143.00 Trade-in allowance of $4,500.00. Final Bid $165,643.00
3.) American Response Vehicle, Columbia, MO TraumaHawk Ambulance Total bid of $175,999.00 which includes a $4,750.00 trade-in allowance, resulting in a final bid of $171,249.00.
4.) Osage Industries of Linn, MO Warrior Ambulance Total bid of $175,800.00 which includes a $4,500.00 trade-in allowance, resulting in a final bid of $171,300.00.
Director Scott recommended tabling approval of any bids until all documentation could be reviewed due to the complexity of the vehicle and bid. As noted above, this is a very complex bid; therefore, all bids submitted must be reviewed in depth. Commissioner Pohl moved to table the decision until the March 12, 2019 meeting. Commissioner Noll seconded the motion. Chairman Bower called for a vote, all voted aye. The motion passed 3-0.
*New Business Before the Board:
Kim Pruett, Joint Communication Director, appeared before the Board with a purchase order to replace the Law Enforcement Center server. The purchase order is payable to Huber & Associates, Jefferson City, MO, at a monthly leasing option payment of $2,395.95 for three years. Commissioner Noll moved to approve the lease option.
Commissioner Pohl seconded the motion. Discussion was held, and the question was asked about after the three-year period. Director Pruett told the board that Huber would negotiate on a new system and take all the old equipment back out, allowing this system to be on a three-year rotation. Chairman Bower called for a vote, all voted aye. The motion passed 3-0.
Director Pruett also presented the Board with a Communications Service Contract with Midwest Mobile Radio Service. This contract would be for radio maintenance on all radios used for Joint Communication, including Sheriff, Police Department, EMS, Emergency Management, and Fire Districts. The purchase order with monthly payments of $1,360.00, payable to Midwest mobile radio services represents a contract price of $5.00 for each radio, with joint communications currently having 272 units. Commissioner Pohl moved to approve the contract. Commissioner Noll seconded the motion. Chairman Bower called for a vote, all voted aye. The motion passed 3-0.
*County Counselor Reports:
County Counselor Patrick Henderson told the Board he sent the draft for a potential resolution for moving permits acquired in Atchison County. Counselor Henderson noted that the current cost of $1.00 would go up to $300.00; however, this would closer represent the expenses incurred by the county due to maintenance for roads, county personnel, etc. This resolution would also include having a surety bond in case there were damages incurred during the move, allowing the county to recoup costs. This resolution will be placed on the agenda for the meeting on March 12, 2019, where the Board can make changes according to what services the county would provide with the moving companies.
Commissioner Pohl moved that the Board of County Commissioners recess into executive session at 2:10 PM to discuss personnel matters of non-elected personnel, as allowed by KSA 75-4319 (b) (1), and that the purpose of the closed session is to protect the privacy rights of the employee, and that the board come out of the executive session at 2:40 PM, in the commission room, first floor, courthouse. Those present will be: The Commissioners, County Counselor, Patrick Henderson, and Jamie Madison, HR Director. Commissioner Noll seconded the motion. Chairman Bower called for a vote, all voted aye. The motion carried 3-0.
There was no action taken during the executive session.
Bills were presented to be signed.
Add, abate, escapes for real estate and personal property taxes were presented to be approved.
Commissioner Noll made a motion to adjourn the meeting at 2:40 PM. Commissioner Pohl seconded the motion. Chairman Bower called for a vote, all voted aye. Motion passed 3-0.
*Note: Once approved these minutes will be the official minutes of the Board of County Commissioners. Regular meetings of the Board of County Commissioners are video-recorded.
The video of these meeting is generally available for supplementation of the minutes. The videos can be located under the Government tab at www.atchisoncountyks.org.
Attest: Michelle Phillips, County Clerk
Sen. Moran Announces Award for Women of 6888th Central Postal Directory Battalion
Honors the all-black, all-female unit on International Women's Day
WASHINGTON – U.S. Senator Jerry Moran (R-Kan.) today, on International Women's Day, announced that the women of the 6888th Central Postal Directory Battalion were awarded a Meritorious Unit Commendation (MUC) by the Department of the Army on February 20, 2019 for the unit's exceptionally meritorious performance during World War II. Sen. Moran sought the unit award on behalf of the women who served in the 6888th to recognize their service during their deployment to Europe.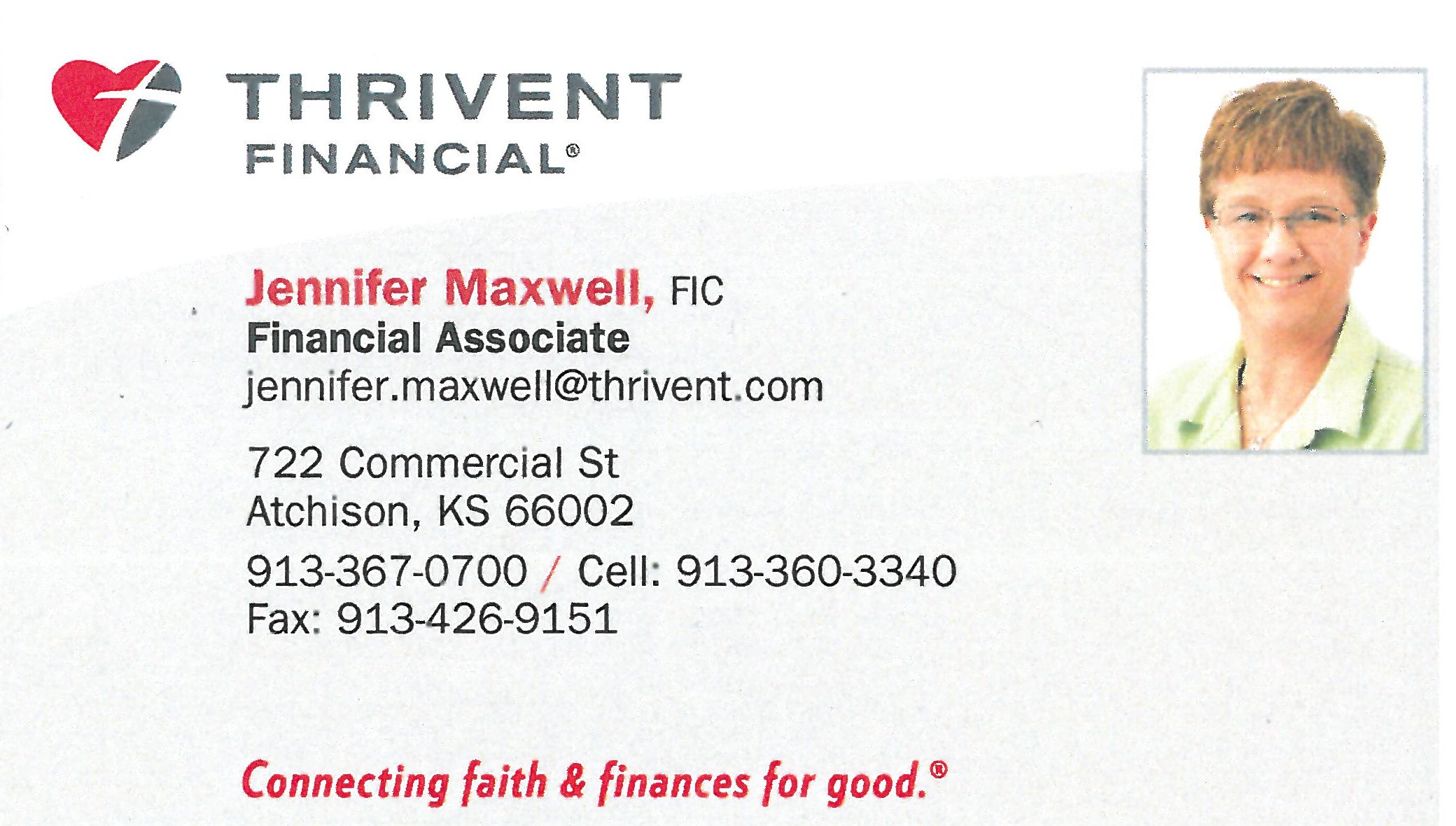 The 6888th Central Postal Directory Battalion – the "Six-Triple-Eight" – was an all-black, all-female unit that served at home and in Europe during World War II, where they sorted and routed mail for millions of American service members and civilians.
"I am pleased to announce the awarding of the Meritorious Unit Citation to the 6888th Central Postal Directory Battalion for their service during World War II," said Sen. Moran. "This unit arrived in theater and successfully sorted and routed millions of pieces of mail for service members and civilians sent by their loved ones with the expectation that they would be delivered. As we celebrate Black History Month and the start of Women's History Month, it is important we pause to recognize the contributions and service of this historic unit."
"It is a privilege to celebrate the women of the 6888th Central Postal Directory Battalion, who served as the first and only Black -American unit in the Women's Army Corps to deploy overseas during WWII," said Commander of U.S. Army Human Resources Command Major General Jason Evans. "Their service was of notable distinction as they cleared over a million pieces of mail, ensuring the delivery and boosting the morale of troops fighting in the European Theater. It is a tremendous honor to recognize the accomplishments and sacrifices of these women by awarding them the Meritorious Unit Commendation. The legacy of the 6888th will continue to inspire Soldiers today and for many more years to come as they take their rightful place in history."
"This is very exciting and most gratifying for the women of 6888th Central Postal Directory Battalion and their families," said retired Navy Commander and Chairman and Project Director for the 6888th Memorial Committee Carlton Philpot. "These women had a direct impact on the lives of so many at home and in the European Theater of Operations. If a letter was sent to and from the European Theater of Operations between 1943-1946, these women probably sorted and redirected it. The efforts of these women greatly enhanced the morale of those in Europe and at home. After waiting nearly 74 years, I'm sure I speak on behalf of so many when I say that many are very thankful for all of Senator Moran's support and effort in getting these women this long overdue recognition they earned and deserve."
More information about a Meritorious Unit Commendation can be found here.
Items to Note:
· Last month, Sen. Moran introduced bipartisan legislation to award a Congressional Gold Medal to the members of the Women's Army Corps who were assigned to the 6888th Central Postal Directory Battalion.
· In October 2018, the Senate unanimously passed Sen. Moran's resolution honoring the 6888th Central Postal Directory Battalion.
· In November 2018, Sen. Moran participated in the dedication of the 6888th Central Postal Directory Battalion Monument at the Buffalo Soldier Memorial Park on Fort Leavenworth in Kansas.
Sens. Moran, Tester Introduce Bill to Reduce National Guard and Reserve Suicide
WASHINGTON – U.S. Senators Jerry Moran (R-Kan.) and Jon Tester (Mont.) – members of the Senate Committee on Veterans' Affairs – today introduced their bipartisan Care and Readiness Enhancement (CARE) for Reservists Act to improve Guardsmen and Reservists' access to consistent mental health, regardless of their deployment status. Currently, members of the National Guard and Reserves undergo annual health assessments to identify medical issues that could impact their ability to deploy, but any follow-up care must almost always be pursued at their own expense.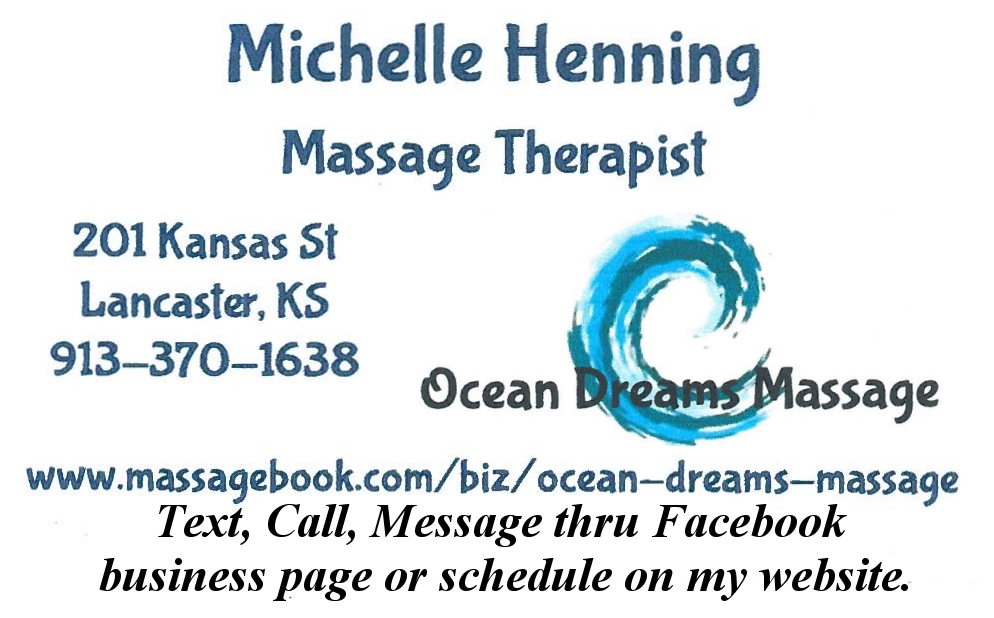 "It is critical we provide our service members every opportunity to access mental healthcare" said Sen. Moran. "Unfortunately, many National Guardsmen and Reservists struggle to receive mental healthcare when they are not deployed or drilling. This legislation will remove existing barriers to care for National Guardsmen and Reservists by allowing them to access readjustment counseling at VA Medical Centers and through VA mental health services. We have a duty to care for the men and women who bravely serve our nation, especially as it relates to mental illness and thoughts of suicide. I urge my colleagues to support this legislation that moves us closer toward delivering on this promise."
"We've got to do everything we can to improve access to mental health care services for every man and woman who serves in uniform," said Sen. Tester. "Our bill will go a long way toward expanding mental health options for our citizen soldiers and airmen, particularly those in rural areas, and shows them we are serious about treating the invisible wounds of war
The CARE for Reservists Act allows the Department of Defense to fund needed behavioral or mental healthcare, regardless of whether that reservist is within his or her pre-deployment window or has never deployed at all. Their bill also allows members of the Guard and Reserve to access Vet Centers for mental health screening and counseling, employment assessments, education training and other services to help them return to civilian life.
The CARE For Reservists Act is cosponsored by U.S. Senators Tammy Baldwin (D-Wis.), Dan Sullivan (R-Alaska), Maggie Hassan (D-N.H.), Bill Cassidy (R-La.), Joe Manchin (D-W.Va.), Thom Tillis (R-N.C.) and Bernie Sanders (I-Vt.).
Full text of the legislation can be found here.
Sens. Moran, Peters Introduce Bipartisan Resolution Opposing Privatization of the United States Postal Service
WASHINGTON – U.S. Senators Jerry Moran (R-Kan.) and Gary Peters (D-Mich.) today led 23 of their Senate colleagues in reintroducing a bipartisan resolution opposing privatization of the United States Postal Service (USPS). The resolution notes that the USPS is a self-sustaining establishment and that potential privatization would result in higher prices and reduced services for USPS customers, especially in rural communities.
"The U.S. Postal Service has a significant history in Kansas dating back to the Pony Express, and it continues to play a vital role in the American economy – especially in Kansas' rural communities," said Sen. Moran. "In order to provide certainty for rural America and to protect taxpayers, Congress must continue to assert itself and push back on any proposals to privatize the USPS, which threaten its future and the well-being of the communities the Postal Service serves. I will continue working with my colleagues to fight for our rural communities and the future of the USPS."
"Since 1775, the United States Postal Service and its dedicated employees – including over 100,000 of our nation's veterans – have performed an essential government service, maintaining an affordable and universal network that connects households and businesses in rural, suburban and urban communities," said Sen. Peters. "Congress should take all appropriate measures to prevent privatization and ensure the Postal Service remains a strong institution that will serve the American people for generations to come."
The USPS is a self-supporting, independent entity that relies on revenue derived from the sale of postal products and services, not on taxpayer dollars. The USPS employs over half a million Americans, including over 105,000 military veterans, who provide postal services to more than 157 million residential and business customers. The USPS serves as the center of the $1.4 trillion mailing industry, which employs 7.5 million people in the United States.
This resolution is cosponsored by U.S. Senators Tom Carper (D-Del.), Lisa Murkowski (R-Alaska), Tina Smith (D-Minn.), Susan Collins (R-Maine), Doug Jones (D-Ala.), Dan Sullivan (R-Alaska), Bernie Sanders (I-Vt.), Roy Blunt (R-Mo.), Sheldon Whitehouse (D-R.I.), Pat Roberts (R-Kan.), Angus King (I-Maine), Chris Van Hollen (D-Md.), Kamala Harris (D-Calif.), Tom Udall (D-N.M.), Jack Reed (D-R.I.), Tammy Baldwin (D-Wis.), Jeanne Shaheen (D-N.H.), Tammy Duckworth (D-Ill.), Kyrsten Sinema (D-Ariz.), Tim Kaine (D-Va.) and Jon Tester (D-Mont.), Jacky Rosen (D-Nev.) and Maggie Hassan (D-N.H.).
The measure is also supported by the National Association of Letter Carriers, the American Postal Workers Union, the National Rural Letter Carriers Association, the National Association of Postal Supervisors, the United Postmasters and Managers of America, and the Coalition for a 21st Century Postal Service.
MISCELLANEOUS PRESS RELEASES
Separating Fact From Fiction On Farting Cows By Sara Place, Ph.D.
Are the mainstream media and anti-beef activists correct in their accusations that cattle are a major contributor to climate change? Here's a look at the facts. Mar 06, 2019
Which end of the cow is responsible for most of its methane? Let's face it: anyone with a coin has a 50-50 chance of getting that right. But based on much of what I've read over the years, many mainstream journalists get it terribly wrong. No, it's not cattle flatulence that is the source of most of the methane gas from cattle. It's eructation – or burps.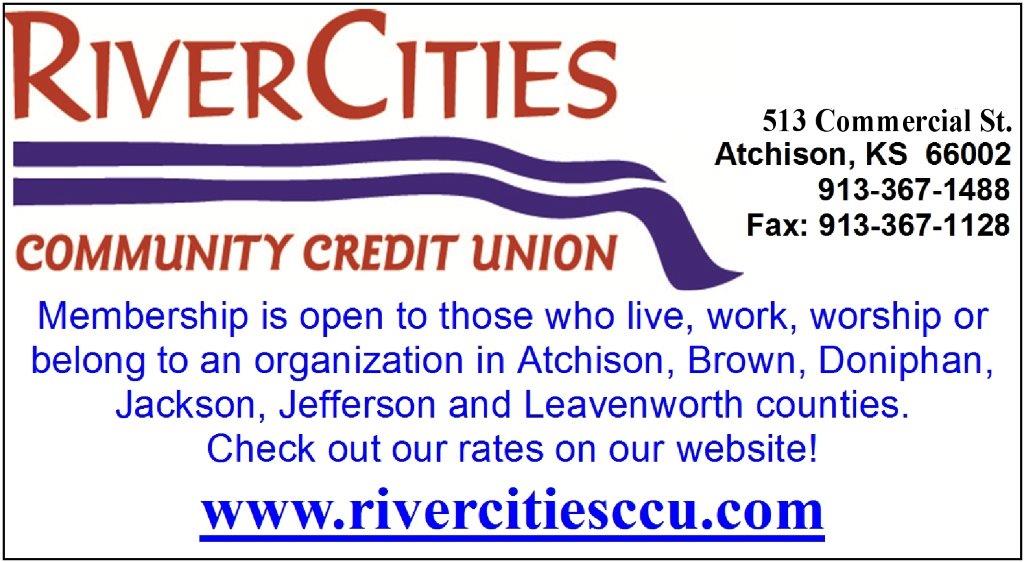 Greenhouse gases from beef cattle production have come under increased scrutiny in the past few months. A seemingly endless series of reports and articles are driving a narrative that eating less meat is a key answer to climate change. Knowing the facts is important in this debate, which isn't going away any time soon.
As the senior director for sustainability research at NCBA, a contractor for the Beef Check off, answering questions about greenhouse gases and cattle is part of my job. While I'm an animal scientist, not a climate scientist, I do have a unique and pertinent background in this field, conducting research where I measured methane emissions directly from cattle. It is true that cattle produce methane, a greenhouse gas times more potent at trapping heat than carbon dioxide, but it's unlikely methane from U.S. cattle has been a factor in increased global average temperatures in the past few decades.
This is the core message of a new fact sheet available from the beef check off's sustainability research program. In the fact sheet, C. Alan Rotz, Ph.D., USDA-Agricultural Research Service, and Alexander Hristov, Ph.D., Pennsylvania State University, explain how methane from ruminant animals like cattle is a part of a natural carbon cycle that is different from methane from fossil sources like natural gas.
Cattle consume carbohydrates in plants like native grasses and corn grain. These carbohydrates contain carbon, the fundamental element of all living things, which is derived from carbon dioxide (CO2) in the atmosphere through photosynthesis.
When cattle eat carbohydrates, some of the carbon gets converted to CO2 and methane (CH4) by the rumen microbes. About once a minute, a series of rumen contractions releases this gas mixture from the animal's mouth in a process called eructation, or more simply, belching. If this natural belching process doesn't occur, cattle can suffer from bloat.
When the methane cattle release enters the atmosphere, it does have an effect of trapping heat energy. However, methane doesn't stick around very long in the atmosphere.
Over the course of a decade, the methane emitted from a cow will be transformed through a series of photochemical reactions to carbon dioxide. That carbon dioxide can then again be taken up by plants, and the cycle repeats.
Research from Oxford University demonstrates that while methane is potent at trapping heat, if the emissions from a cattle herd are steady, the concentration of methane due to that cattle herd will not increase in the atmosphere. Ultimately, this is representative of the cattle situation in the United States and makes it difficult to point to methane from U.S. cattle as a key driver in increasing methane concentrations in the atmosphere or a key contributor to warming temperatures.
Globally, the situation may be different, as based on available information from the U.N. Food and Agriculture Organization, it seems the global cattle herd has expanded. However, there are many methane sources that may explain the rising concentrations in the atmosphere, from other agricultural sources like rice cultivation to natural sources like wetlands. Another possibility is the increase in natural gas production and use (natural gas is mostly methane gas), and methane leaks from other fossil fuel production systems.
Importantly, carbon in fossil fuels is different than the carbon dioxide and methane that cattle emit, because it is not part of the natural carbon cycle. Fossil fuels are old photosynthetic carbon mostly from plants and algae from 100 to 200 million years ago.
When that carbon is released during the combustion of fossil fuels, the carbon dioxide emitted represents new carbon entering the system. Plants and the oceans have taken up some of this new carbon, but the rest has accumulated in the atmosphere; hence, the increasing concentrations of carbon dioxide we have measured since the beginning of the Industrial Revolution.
Figure 1. Simplified carbon cycle illustrating how methane (CH4) carbon is not additive to the atmospheric concentrations of carbon dioxide (CO2) as compared to fossil fuel combustion. If methane emissions are constant and in balance with the rate of photochemical oxidation, methane concentrations will not increase in the atmosphere.
None of this is to say that we should ignore methane emissions from cattle. As Drs. Rotz and Hristov highlight in their fact sheet, mitigating methane emissions can mean improved feed efficiency of cattle as methane represents a loss of feed energy. Feeding concentrates, fats, ionophores, and new feed additives being developed can all mitigate methane emissions. Depending on the future, there may be the potential for carbon credits or other payment options for cutting methane emissions from cattle.
The methane cycle is complex. But, it's critical to understand. Fifty-six percent of the greenhouse gas emissions associated with U.S. beef cattle production is the methane cattle naturally belch. Since it's unlikely these emissions are driving warming, clearly communicating that a carbon footprint doesn't always translate into climate change is a focus of the Beef Check off Program.
As Drs. Rotz and Hristov conclude, "Although cattle in the United States are not contributing to the increase in global warming and related climate change we are experiencing, they may be part of the solution."
KDA to Host Jon Schallert Business Development Workshop on March 20
MANHATTAN, Kan. — The Kansas Department of Agriculture will host a business development workshop in Hays on Wednesday, March 20. Jon Schallert, internationally recognized speaker and business expert, will present a workshop titled: "Transform Your Business into a Consumer Destination." The workshop will provide Kansas agribusinesses and communities with the business principles and tools needed to reinvent their business or community into a consumer destination.
The KDA Division of Agriculture Marketing received a U.S. Department of Agriculture Rural Business Development Grant to help fund this workshop. The schedule for the day will include:
· Keynote Session: 8:00 a.m.–11:15 a.m.
· Lunch: 11:15 a.m.–12:30 p.m.
· Marketing Roundtable: 12:30 p.m.–2:00 p.m.
"We are pleased to offer this workshop as a great opportunity for communities and small businesses to continue to grow and build upon rural prosperity across state of Kansas," said Kansas Acting Secretary of Agriculture Mike Beam. "Agriculture growth plays a big role in rural revitalization as well as health of the Kansas economy, as agriculture accounts for over40 percent of the state's economy and 13 percent of the state's workforce." Beam added that with more information and education, Kansas' small and rural agribusinesses will be better able to serve as economic engines for their communities.
The workshop will be held at the Fort Hays State Memorial Union at 700 College Drive in Hays. The workshop is provided at no cost to attendees. Registration for this workshop is now open. Registration includes lunch; however, lunch will only be guaranteed to those participants who register by March 15. Register at https://bit.ly/2St1X7t.
Established in the 2014 Farm Bill, USDA's Rural Business Development Grant program is a program intended to help with technical assistance, training and other activities to allow small businesses in rural areas to expand.
For additional information, contact Abby Works, KDA agribusiness development coordinator, at 785-564-6757 orAbby.Works@ks.gov. For more information about business development opportunities at KDA, go to agriculture.ks.gov/BusinessDevelopment.
KDA is committed to providing an environment that enhances and encourages economic growth of the agriculture industry and the Kansas economy. This workshop will provide support and assistance to help make Kansas businesses more successful.
March 1 began the countdown to register online for the 2019 Walk Kansas K-State Research and Extension sponsored event. This year's program kicks off on March 17 and continues until May 11. Walk Kansas teams are encouraged to attend the "Everyone Wins" opening event on March 17. Those still interested in joining a Walk Kansas team but not yet registered before St. Patrick's Day can complete this task at the kickoff.
2019 Walk Kansas is an eight-week exercise program for teams to help people live a healthier lifestyle by being active, making better nutrition choices, and more. Teams of six will complete a series of three challenges together plus have an opportunity to attend several Walk Kansas events.
Atchison County Extension Agent Diane Nielson says " Walk Kansas will be a welcome sign of spring and a fun way to celebrate healthy living as the winter season winds down." The 2018 Physical Activity Guidelines suggest American should sit less and move more. Walk Kansas encourages teams of six to take the challenge to aim for 30 minutes of physical activity daily. Three different challenges for teams allow participates to learn about the Wonders of Kansas while taking steps towards a healthier lifestyle. Simple activities can account towards these goals including walking, biking, swimming, gardening, Zumba, yoga, and more. Complete details can be found at www.atchison.k-state.edu/walk_kansas/index.html
Atchison County Extension is offering a Walk Kansas-Celebrating Families option. Family teams include parents or guardians and children under age 18. Weekly family friendly activities for preschool and elementary-age children are planned. Story book walks, an explore the Wonders of Atchison bike ride, Take It Outside To The Park and other fun events are planned.
Several Walk Kansas related events are planned during the traditional eight-week Walk Kansas program. The cost of joining an elementary-age person and registration by Mar. 15th allows teams to log their mileage. Optional apparel items are available. Registration packets can be found at the Atchison Chamber of Commerce, and the Atchison County Extension Office.
To register online and find out more information about events, challenges or Walk Kansas itself, visit www.atchison.k-state.edu. Walk Kansas is a state wide health imitative supported by K-State research and Extension. Thousands of Kansans and their out-state family and friends participate in the program annually.
WILDLIFE AND PARKS REPORTS
Westar Energy Invites Youth To Turkey Hunt
TOPEKA – Westar Energy's Green Team invites eligible youth to its spring turkey hunt, April 1-16, 2019 at Jeffrey Energy Center, 7 miles north of St. Marys. Youngsters, age 12 to 16, who have not harvested a turkey are eligible to apply and must register by Friday, March 15 by calling 785-575-6355. Applications will be accepted first-come, first-served. All hunters must be accompanied by a mentor, preferably one who does not have turkey hunting experience and preference will be given to applicants with inexperienced mentors.
Green Team members who are veteran hunters will assist the young hunters and their mentors. Youth hunters must bring a shotgun, but no special clothing or calls are required. Hunters 15 and younger will need a youth spring turkey permit. Hunters who are 16 must have a Unit 3 turkey permit and hunting license. Participants will hunt from enclosed blinds placed around small crop fields on the Westar property where turkeys are abundant.
Most hunts will occur on weekend mornings, but weekday and afternoon hunts are possible, depending on volunteer guide availability.
The Westar Energy Green Team is a group of employees and retired volunteers who work on environmental projects across Kansas. The Green Team also collaborates with conservation organizations, agencies and schools to foster an understanding of the Kansas environment.
Buy Spring Turkey Combo Before April 1 And Save
PRATT – Counting the days until Kansas' spring turkey season? Buy your permits and tags in March and you can also count the money you'll save. Through March 31, residents and nonresidents can save by purchasing their Spring Turkey Combo permit, which includes a spring turkey permit and a turkey game tag.
The turkey permit allows the taking of one bearded bird. The game tag allows for a second and can only be purchased after a turkey permit is purchased.
Youth turkey permits are valid in all of Kansas' six turkey management units. All other turkey permits and game tags available over the counter are valid in turkey units 1, 2, 3, 5 and 6. A limited number of adult permits for Unit 4 (southwest) were allocated through a drawing.
Take a look at these savings!
§ Resident Spring Turkey Combo – $37.50; if purchased separately – $27.50 and $17.50
§ Resident Youth Spring Turkey Combo – $12.50; if purchased separately – $7.50 for each
§ Resident Landowner/Tenant Spring Turkey Combo – $20; if purchased separately – $15 and $17.50
§ Nonresident Spring Turkey Combo – $87.50; if purchased separately – $62.50 and $32.50
§ Nonresident Youth Spring Turkey Combo – $22.50; if purchased separately – $12.50 each
§ Nonresident Landowner/Tenant Spring Turkey Combo – $45; if purchased separately – $32.50 each
Unless exempt, a valid hunting license is required in addition to the turkey permit and game tag: resident hunting license: $27.50, nonresident hunting license – $97.50, and nonresident youth hunting license ­– $42.50.
The 2019 spring turkey season runs April 1-16 for youth and hunters with disabilities and April 8-16 for archery. The regular season is April 17-May 31.
Spring Turkey Combos, turkey permits, game tags and hunting licenses can be purchased at the more than 600 license outlets across the state and online at www.kshuntfishcamp.com. Find everything you need to know about spring turkey hunting in Kansas at www.ksoutdoors.com.
HISTORY IS FUN ~ Robert & Helen Caplinger
Old news from the 1927 Issues of Effingham New Leaf
AIR MAIL PILOT. "Cliff Messinger, who was born in Effingham, like 'Lindy' regards the air as safe pavement. Clifford is a crack air mail pilot. His mother, Mrs. John Messinger, of Atchison, was in Effingham, Saturday, and handed us the following clipping which will be of interest to Effingham people, who remember the Messingers.
"Rather than see a crowd of thousands disappointed when Ray Streinert, the regular parachute jumper, decided not to perform yesterday at the air circus over the Denver Post airdrome, Cliff Messinger, a total stranger to the officials at the field, volunteered to make the leap - - and did.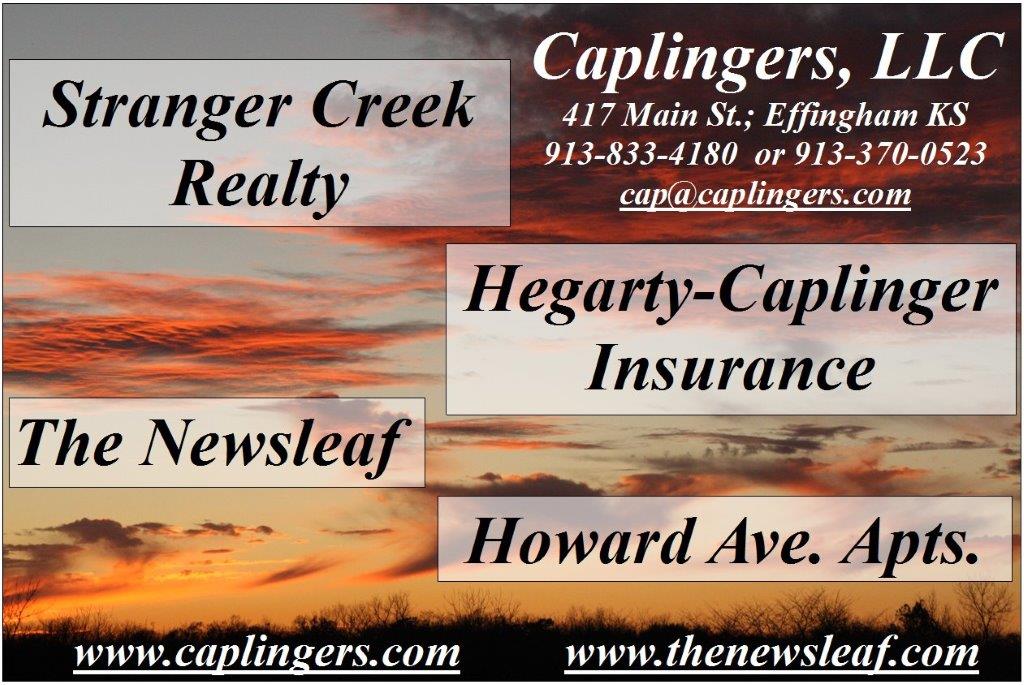 "Spectators on the ground below held their breath as he calmly walked along the wing on airplane 2,500 feet above, pulled the ring of the parachute, was jerked off into space, and floated down like a giant thistle seed.
"Messinger gave his address as Los Angeles and signed his life away with a flourish of the pen, abolishing his rights to claim damages in the event anything went wrong.
"Shucks, that's nothing" he protested. "There's a lot of people here and I wouldn't want to see 'em disappointed. There's nothing to parachute jumping. You just jump off."
Messinger's impromptu jump from a wing of a speeding plane was the climatic event of a afternoon of thrills, staged as a part of Morning and Evening Post's event celebration of the Colorado Air Mail's first birthday."
KLOEPPER - CROSS WEDDING. "The marriage of Louie Kloepper and Mrs. Mamie Cross took place in Kansas City, Wednesday. They returned Friday night and went to the Kloepper home, north of Effingham. Mr. Kloepper is well known in this section of the country. He is one of Atchison county's prosperous farmers, owns property in Holton and has mine interests in the west. He is a member of the ACCHS school board, interested in education and the things that help build up a community. The bride kept house for Mr. Kloepper and his family a few months ago. Since that time she has had rooms at the Hershman home, in Effingham.
HISTORY FROM OBITUARY OF MRS. DENNIS MURPHY. "Mrs. Dennis Murphy, 84 years old, one of the pioneer women of Atchison county, died Saturday afternoon at the home of her daughter, Mrs. M. L. Griffin, at Mayetta, Kan.
"Mr. and Mrs. Dennis Murphy and their two oldest children came direct from their home in Bangor, County Mayo, Ireland, to Kansas and settled at Parnell, when the state was little more than prairie grass and Indians. In a short time they moved to a farm near Effingham which is still in the Murphy family. Mr. Murphy, who was well known over the county died about ten years ago at this home in Effingham.
"Mrs. Murphy is survived by five children: Mrs. M. L. Griffin, Mayetta; Mrs. J. A. Feister, Whiting; Mrs. Alice Delaney, Pawhuska, Okla.; and John and Michael Murphy, Dallas, Tex. Mrs. Murphy was the mother of the late Mrs. Nellie Curtis, of Atchison, who died about six years ago.
"Mrs. Murphy was a member of St. Ann's Catholic church at Effingham.
"Funeral services were held here Monday morning and interment was made in the parish cemetery."
ATCHISON COUNTY VIGILANTES. "Atchison county vigilantes who are eligible, on account of marksmanship, to attend the state meet of vigilantes at Fort Riley, are E. B. Nieman, of Potter; Bob Garner, of Potter; Bob Garner, of Potter, and Geo Petree, of Effingham, and Charles Barnett, proprietor of the Wallack barber ship, Atchison.
STRIKES IT RICH IN CALIFORNIA. "Roy Pike, an old time friend of Henry Buddenbohm, visited him last week. Mr. Pike went to California, 5 years ago, with $500. He struck it lucky, and now could cash in for about $35,000. He's crazy about California. In Hollywood, when he located there, property was so high, he went over the mountain into north Hollywood, bought a home for $1,500 and recently refused $5,000. A bank has just purchased lots adjoining his, paying $500 per foot for it. Mr. Pike owns 66 feet and he hopes to get that much for his in the near future. He owns and operates a garage. Mr. Pike lived on the hard surfaced road east of Lancaster before he went to California."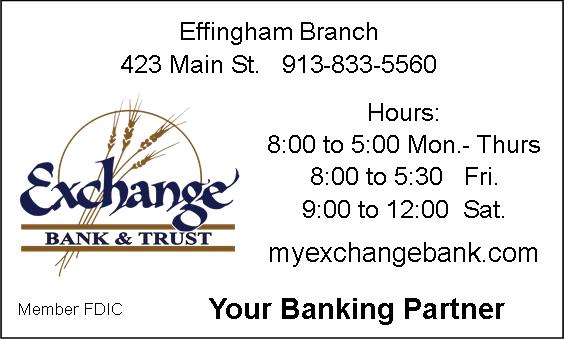 NEWS OF WATERWORKS. "Everett Neill is back at work at the Geo Warner home, and the Warners are delighted. Everett worked on the waterworks system in Effingham a month. He and several other local men were laid off and work given to Nebraska fellows, who had been employed by the company before."
NAME OF TOWN ON TANK. "The word 'Effingham' will be painted on the water system tank that towers 157 feet in the air and above the tank an electric light has been placed. Strangers coming in to town will then not need to inquire the name of the place."
THE FAIR WAS A SUCCESS; THE HEADLINES WERE: "EFFINGHAM'S 21st ANNUAL ATCHISON COUNTY FAIRE WAS AN UNQUALIFIED SUCCESS." (9.16.27)
"Another of Effingham's Big Fairs is over. While it meant hours and hours of endless work for many men and women, they feel doubly repaid by the compliments that have been so liberally passed out, not only from home folks, but from those from the surrounding towns and from a distance.
"Atchison's Bugle Corp led the parade on Thursday, and the local band led it on Friday.
"Following came Thomas Schurman, 11 years old, on a fine horse, carrying a large American Flag. Thomas is the son of Mr. and Mrs. Fred Schurman.
"Geo VanWagoner illustrated how he could fly around with the splendid products of his store by building an airplane over the cab of his truck. The "Spirit of Effingham" was the name of the airplane and it was manned by Billy Critchfield. Other decorations were flags and bunting. The back of his truck was neatly arranged with groceries.
"The South Side Service Station float showed excellent taste in the red and white decorations. Little Billy Heffelfinger, 3 years old, seated under a canopy in the back of the float drove a white eagle perched on the radiator. Red toy balloons swayed in the breeze over Billy's head."
"A small automobile in the National colors followed with Arthur and John Potts, two small boys peering out at the people along the walk.
ACCHS RECEPTION FOR TEACHERS AND STUDENTS. "A very enjoyable reception was given for the teachers and students, at ACCHS, Thursday evening. In a get acquainted stunt, the guests were divided into four classes, Hayseed, Clod-hoppers, City-dudes and Nabobs; the Hayseeds won the most points.
"A very good program was given. Mayor Pinder gave the welcome on behalf of the city. Rev. H. E Ballou for the churches, and C. L. Cummings for the school board. Miss Klotsche played a violin solo. Miss Edith Shank gave a reading. A very clever stunt "Alphabet Romance" was given by Veda Chester, Lola Cormode, Charles Ferris, Reese Stewart and John Hawk. Franklin Thorne played a saxophone solo, which won good applause. Elmer and Don Pettigrew, Wm Stephenson and Gerald McCulloh, dressed as girls and wearing galoshes, sang. "Flopping Overshoes" and they responded with an encore. A very pretty number of the program was a song and act "Just Like a Butterfly." Those who took part were Margaret Nichols, Miss Klotsche, Lucille, Mick, Lois Strine, Bernice "Reece, Isabel Fassnacht, Wilma Stewart, Lucille Freeland, Ellen Willis, Mildred Snyder and Carmen Collins. Ice cream cones were served."
CLASSIFIED ADS
HELP WANTED
Tire Tech Position
Full time 44 hours per week
Competitive hourly wage
Health, life & disability insurance benefits
Experience in passenger & truck tires preferred
Apply in person at Dillon Tire
2000 Skyway Hwy 59, Atchison
CLASSIFIED ADS
Plan on attending
The 127th ACCHS Annual Alumni Banquet will be held on June 1st, 2019 in the ACCJ/SHS gymnasium at 6:30 PM. A fellowship hour will be held prior to the banquet from 5:30 to 6:30 PM in the commons.
Tickets are on sale till May 28th at the Muscotah Mercantile in Muscotah; ENB Farmers and Merchants branch and Hegarty-Caplinger Insurance office in Atchison and Effingham. Tickets are $15.00. The meal will be prepared by Martha's Catering in Effingham.
Please contact the USD#377 office at 913-833-5050 to reserve a room at the high school for any class reunions. A tour of the old high school can be arranged if desired by a class holding a reunion. Contact Steve Caplinger 913-370-0523 to schedule a tour.
Current officers of the association are: President John Miller, Vice President-Greg Miller, Secretary-Sharman Heineken and Treasurer- Jim Cormode.
Don't forget the ACCHS Alumni Scholarship Foundation holds their annual meeting at the high school at 2 PM June 1st, 2019. Everyone is welcome to attend.
Please contact the USD # 377 office at 913-833-5050 to reserve a room at the high school for any class reunions.
Current officers are:
President John Miller sonofthunder24@cox.net
Vice-Pres. Greg Miller 941-769-5390 gregmillerdo@gmail.com
Secretary Sharman Heineken 785-872-3120 s_heineken@hotmail.com
Treasurer Jim Cormode 913-803-0029 james.cormode@gmail.com
Mark your calendar and attend if you can.
Questions call 913-370-0523 or
email: acchsalumniassoc@gmail.com
Class announcements and news are posted at the Alumni web site at www.thenewsleaf.com/acchsalumni.htm.
If wish to have your class information posted on the website just send the information to:
"GUESS WHO"
Can Guess Who this week?
Last week was L-R Back row: Ted Nugent, Joanne Gigstad, Shirley Grame; 2nd row- Gerry Wohlgemuth, JoAnn Morgan, Lucille Chain, Wanda Lee Dockweiler; Front row-Mary Puckett, Grace Coupe, Edith Jackson, R. Valentine, H Barnett, and Laverne Hagel (circa 1947-1948)
LAST WEEK
Problems with this web site contact cap@thenewsleaf.com Last updated 3-12-2019
<![if !vml]>
<![endif]>