You are our Visitor
The May 24, 2016 Edition
of
The Newsleaf
Vol. 13 Issue 21
BETWEEN THE ISSUES
See our photo gallery page for the 2016 Graduation Ceremonies for Seniors and 8th Grade
FRONT PAGE
New Exhibit Highlights Memorial Day in Atchison County's Museum
A new exhibit, as part of the Military History exhibit, debuts for Memorial Day weekend in the Atchison County Historical
Society Museum in the Santa Fe Depot in Atchison.
As part of a new changing exhibit that looks at the uniforms and gear of men and women who have served in the military from Atchison County, the new feature is the uniform of Charles Alvin Campbell who served in the US Marines during the Korean War.
Campbell's uniform, military cap, photo, details of the Korean conflict and Campbell's Expert Marksman medal are currently on exhibit and will be up through July.
New uniform and military gear of Atchison area soldiers will continue to rotate in the exhibit about every six to eight weeks.
Atchison County's Museum is located at 200 S. 10th Street in Atchison, KS. The Historical Society Museum is open summer hours 9 am to 5 pm Monday through Saturday and noon to 5 pm on Sunday. For more details please email Chris Taylor, executive director of the Atchison County Historical Society - GoWest@atchisonhistory.org
SLIPPERY PIG COMING TO EFFINGHAM
The Slippery Pig BBQ & Pub will be opening on Main Street of Effingham in the building that has been the traditional Effingham bar and grill. Old timers will remember it as Jim's Place but it has been run by several different people over the years. In recent years it is remembered as Buzz's and Six Rails Café & Bar.
Shaylen and Tasha Kearney and his mother Sue Brothers have been busy renovating and updating the old building. While they have modernized the structure they have maintained the historical features of the building which provides the ambiance of the past. It is the same old bar but they have refinished the bar top by gluing pennies onto it and then placing glass on top of the pennies. It is quite impressive and unique. They replaced the tables with new ones. Twenty new ceiling lights brighten the interior. The kitchen is almost all new and more practical. They also built an addition on the back to house the giant smoker.
The jukebox, pool table and an electronic dart board will provide entertainment daily just as Shaylen, Tasha and Sue will provide good food. While they will be serving the classic burgers and other sandwiches, they will be featuring several different types of smoked meats including brisket, pulled pork, chicken, sausages, smoked chicken wing, smoked deviled eggs, smoked baloney and barbecued ribs. They will be having daily specials, and rib night will be Friday night. You can read the menu on the giant chalkboard on the west wall.
The hours will be from 6:00 a. m. to 2:00 a.m. Monday through Saturday. They hope to have a band twice a month and have pool and dart leagues. They also plan to promote carry out for people's gatherings, parties and individuals.
While running a restaurant is a new experience for Shaylen, Tasha and Sue, they have a lot of experience with smoking meat. Shaylen had a food truck from where he served his smoked meats and the fixings that go with it. He says that he provided food for many outdoor festivals, weddings, birthday parties, and a car show plus other events.
They hope to have the Slippery Pig opened by the end of May. They are finishing up some projects so that they can schedule the last inspection by the State. So watch for the opening date.
LIEWER RETIREMENT RECEPTION HELD
USD 377 held a reception last Wednesday at the high school commons for retiring teacher Pam Liewer. Pam has been serving the school district as a PE instructor for the last 31 years. She has been responsible for many improvements in our school, served on many committees, written and obtained grants for the procurement of playground equipment.
She is already busy with a new career working for a company in Topeka. We wish Pam well in her new job and endeavors. She will be missed . Shown in the photo Pam receives a small gift from school board president Jeff Martin. Her husband, Jerry and family were present for the big day.
ALL AROUND US
KICK OFF FOR SUMMER READING PROGRAM
The Effingham Community Library and the Effingham Community Club are proud to sponsor this year's summer reading program. The Summer Reading Kick-Off is Wednesday, June 1 at the Effingham Blue Building. Doors open at 1:00 p.m. and the program Mad Science starts at 2:00 p.m. Mad Science of Greater Kansas City and SW Missouri will be presenting the Mad Science program, Rube Goldberg Style! Mad Science will bring to life an interactive Rube Goldberg Machine that will set off a series of hilarious chain reactions with a simple goal in mind: To open a book to reveal a lifetime of adventure and learning. The program will emphasize the year's reading slogan, "On Your Mark—Get Set—Read."
The reading program encompasses all ages from toddlers to senior citizens. So please participate in this year's reading program.
Card Shower
Wilma Hawk will be celebrating her 90th BD on June 6, 2016. Her family would like to honor her with a card shower. Cards may be sent to her at: Wilma Hawk; c/o Apostolic Christian Home Room #3; 511 Paramount Street; Sabetha, KS 66534
NEW BANNERS ADORN MAIN ST.
City Manager, Jimmy Ellis installed the welcome banners on poles up and down Main St. last week. They are very bright and attractive.
ACCHS GIRLS TRACK TEAM QUALIFIES FOR FOUR EVENTS
This last week the regionals were held and four members of the girl's track team qualified for four events. They will be competing in Wichita at the state track meet on this coming Friday and Saturday.
Beba Scholz placed 2nd in the 1600 meter with a time of 5:38:84; Jaycee Ernzen ran the 400 meter in 1:02:44 and came in 3rd; Madison Bissell earned a 2nd place spot in the 800 meter in 2:29:80 and all three of the girls mentioned plus Kayla Vessar posted a 4:14:26 in the 4X400 for a 2nd place finish. As a team they scored 34 points and placed overall in 7th place. Good luck to the team as they try and bring home some more medals.
USD 377 SCHOOL NEWS
Testing Results from KDHE indicate all water sources in the district are below EPA actionable level of 15 PPB.
EPA Guidelines
Water source must be taken out of commission if equal to or greater than 20 PPB
If test comes back between 15 PPB and 20 PPB, district must develop a lead reduction plan for that water source.
Junior Senior High
· As a safety precaution, all water fountains at the JSH were tested and the results were the same as the tests conducted back in February (less than 1 PPB).
Elementary School (607 8th Street)
· 3rd floor water fountain clear (less than 1 PPB)
· 2nd floor water fountain outside room 210 clear (less than 1 PPB)
· 2nd floor water fountain outside room 216 clear (tested at 2.2 PPB)
· 1st floor water fountain outside room 109 clear (less than 1 PPB)
· 1st floor water fountain in the lobby area clear (less than 1 PPB)
· 1st floor water to the cafeteria ice machine clear (tested at 1.2 PPB)
· 1st floor water to kitchen sink clear (less than 1 PPB) Note - this sink tested at 18 PPB earlier this spring.
Central Office
· Coffee sink in OPAA Office clear (less than 1 PPB)
· Water fountain outside room 101 clear (tested at 5.0 PPB)
· Water fountain outside room 21 clear (tested at 12 PPB)
· Water fountain outside room 205 clear (tested at 11 PPB)
=========================================================
PUBLIC WATER SUPPLY TESTING VS TESTING AT SCHOOLS
(15 ppb vs 20 ppb)
It is important to note that the lead testing protocol used by public water systems is aimed at identifying system-wide problems rather than problems at outlets in individual buildings. Moreover, the protocols for sample size and sampling procedures are different. Under the LCR for public water systems, a lead action level of 15 parts per billion (ppb) is established for 1 liter samples taken by public water systems at high-risk residences. If more than 10 percent of the samples at residences exceed 15 ppb, system-wide corrosion control treatment may be necessary. The 15 ppb action level for public water systems is therefore a trigger for treatment rather than an exposure level.
EPA recommends that schools collect 250 ml first-draw samples (i.e., samples of stagnant water before any flushing or use occurs) from water fountains and other outlets used for consumption, and that the water fountains and/or outlets be taken out of service if the lead level exceeded 20 ppb. The sample was designed to pinpoint specific fountains and outlets that require remediation (e.g. water cooler replacement). The school sampling protocol maximizes the likelihood that the highest concentrations of lead are found because the first 250 ml are analyzed for lead after overnight stagnation.
REQUIREMENTS UNDER THE SAFE DRINKING WATER ACT
The 1986 SDWA Lead Ban. This provision of the SDWA requires the use of "lead-free" pipe, solder, and flux in the installation or repair of any public water system or any plumbing in a residential or non-residential facility providing water for human consumption. Solders and flux are considered to be lead-free when they contain less than 0.2 percent lead. Before this ban took effect on June 19, 1986, solders used to join water pipes typically contained about 50 percent lead. Pipes and pipe fittings are considered "lead-free" under the Lead Ban when they contain less than 8 percent lead. Plumbing fixtures that are not "lead-free" were banned from sale after August 6, 1998. Plumbing fixtures are subject to the NSF International standard.
NOTE: "Lead-free" pipe is allowed to contain up to 8 percent lead and "lead-free" solder and flux may contain up to 0.2 percent lead. Lead-free plumbing components are not necessarily "free" of lead.
The 1988 Lead Contamination Control Act (LCCA). The purpose of the LCCA is to reduce lead exposure and the health risks associated with it by reducing lead levels in drinking water at schools and child care centers. The LCCA created lead monitoring and reporting requirements for all schools, and required the replacement of drinking water fixtures that contained excessive levels of lead (see Appendix E for a listing of these fixtures). The provisions are not enforceable. As a result, states have the option to voluntarily enforce the provisions of the Act (or alternate provisions) through their own authority.
The 1991 Lead and Copper Rule (LCR). The LCR requires public water suppliers to monitor for lead in drinking water and to provide treatment for corrosive water if lead or copper are found at unacceptable levels. EPA strongly recommends that schools test their facilities for lead. However, unless a school owns its water system, testing for lead and copper within the school is not specifically required. Therefore, many schools served by water systems owned by cities, towns, or other entities may have never been tested for lead under the LCR.
FAQ
Can I shower in lead-contaminated water?
Yes. Bathing and showering should be safe for you and your children, even if the water contains lead over EPA's action level. Human skin does not absorb lead in water.
ACCHS Team Volleyball Camp
July 11-14, 2016
5:00-7:00pm
High School Gym
Camp Fee: $30.00
Please mail payment and registration form by June 15 to:
Julie Dillon
5281 US Highway 159
Effingham, KS 66023
Parent & Child Free Volleyball Clinic
Grades 3-5
Monday Nights
6:30-8:00pm
June 6-27
Jr. Sr. High School Gym
Help your child learn and develop as a volleyball player.
Whether your child is a blossoming volleyball star or interested in trying a new sport, this volleyball clinic provides a great opportunity to have fun and develop a volleyball skill set. You get to teach, learn, and grow along with your athlete to help them with their future skills!
Please send registration form by June 15 to:
Julie Dillon
5281 US Hwy 159
Effingham, KS 66023
Summer 2016 Volleyball Skills Clinic
June 6, 13, 20, 27
2016-2017 Grades 4-8: Mondays 9am-10:30am
2016-2017 Grades 9-12: Mondays 10:30am-12:00pm
Atchison County Community Jr. Sr. High School Gym
Cost: $30 per athlete
This volleyball clinic provides a great opportunity to have fun and develop a volleyball skill set! Grades 4-8 will work on basic skills and move to advanced skills based on ability. High School athletes will work on all team skills from 10:30-12:00 with a specific skill focus from 12:00-12:30pm based on their interests. We will have our two assistance coaches from Benedictine to train on specific hitting and defensive skills.
Registration form – Please mail with payment to:
Julie Dillon
5218 US Hwy 159
Effingham, KS 66023
MUSCOTAH NEWS ~ by Susan Higley
Hope everyone has Saturday, June 4th marked as the Western Rose Festival in Muscotah. There will be lots to do starting at 8 a.m. at the Park and the car show downtown. If you have a quilt to enter and need more information call Margaret Jacobs at 785-872-3142 or you can enter that morning. Hope your rose gardens are groomed and ready for the rose judging. If you want to enter your garden please call the Mercantile at 872-5000 to get on the map for the rose tours. Those taking the tour will have pen and clipboard in hand to pick their favorites. There will also be cut roses at the city building for judging. This is an open class for shrub and tea roses. The committee is also in need of pies. If you can make a pie or two, please call Dollie at 872-0081. Don't forget to bring your dog for the Paws in the Park. Prizes will be awarded. For more information call 872-3511. (See festival flyer for more information.)
Every year at the Rose Festival a quilt is given away. Several local ladies spent many hours quilting and adding the finishing touches for the beautiful one offered this year. The quilt is on display at the Mercantile where chances will be available. Chances will also be available on June 4th. The quilt will be given away at 4 p.m. along with other winners being announced.
The highlight of the festival this year is the Black Snake Gang reenactment group which will do a
portrayal of the Jesse James gang. This proves to be exciting and they will provide some background on Jesse James. In honor of the western theme, come with your western attire. Costumes will be judged at 4 p.m.
The next festival meeting will be Thursday, May 26 at the city building at 6:30. It is not too late to get involved. Volunteers will be welcome.
If you are in town take note of the new flower barrels downtown. Outreach purchased them and planted the flowers to help spruce up downtown.
White Way Car Run was a big success on Saturday. The sun was shining and it was a beautiful day. Outreach served biscuits and gravy to those passing through along with locals coming downtown to see the cars. From here they were headed to Whiting and continued to follow Highway 9 to Frankfurt.
NEW BEGINNINGS ~ Jack Albright
TRANSPARENCY
An incarcerate boy of fourteen
and the Chaplain sat beside
a large portable chalkboard.
Their subject was "God."
"Is God real? Is God powerful? Does God like us?"
These questions floated in the air.
The Chaplain stood and wrote the word G-O-D
at the very top of the chalkboard.
His hand pointed to the word God.
The boy's upturned eyes darted
between "GOD" and the Chaplain's face.
The Chaplain saw the truth:
This boy is trying to see God...
through me!
The awestruck Chaplain prayed:
"Dear God,
make me transparent."
Questions to Awaken the Universe ~ Al Schirmacher
1) Why does "cleave" mean both cut apart and come together?
2) How does one tell when pumpernickel bread is toasted?
3) Why do cosmetics so often make a person look worse than when they started?
4) Why do people spend thousands of dollars on a boat that only ever brings them back to where they started?
5) How is it that people most often criticize where they themselves are weakest (such as, "Did you see how bad a gossip she is?")?
6) When a vacuum cleaner does not pick up a piece of obvious dirt, why do we go back over the spot 10 times, hoping the next time works?
7) Why is a temporary fixing of hair called a "permanent"?
8) Why do we avoid talking only about the most important things in life?
9) How does a recent invention like map applications know about a bridge or road that has been gone for 40 years?
10) Why do we go on vacations to slow down, then tend to speed up?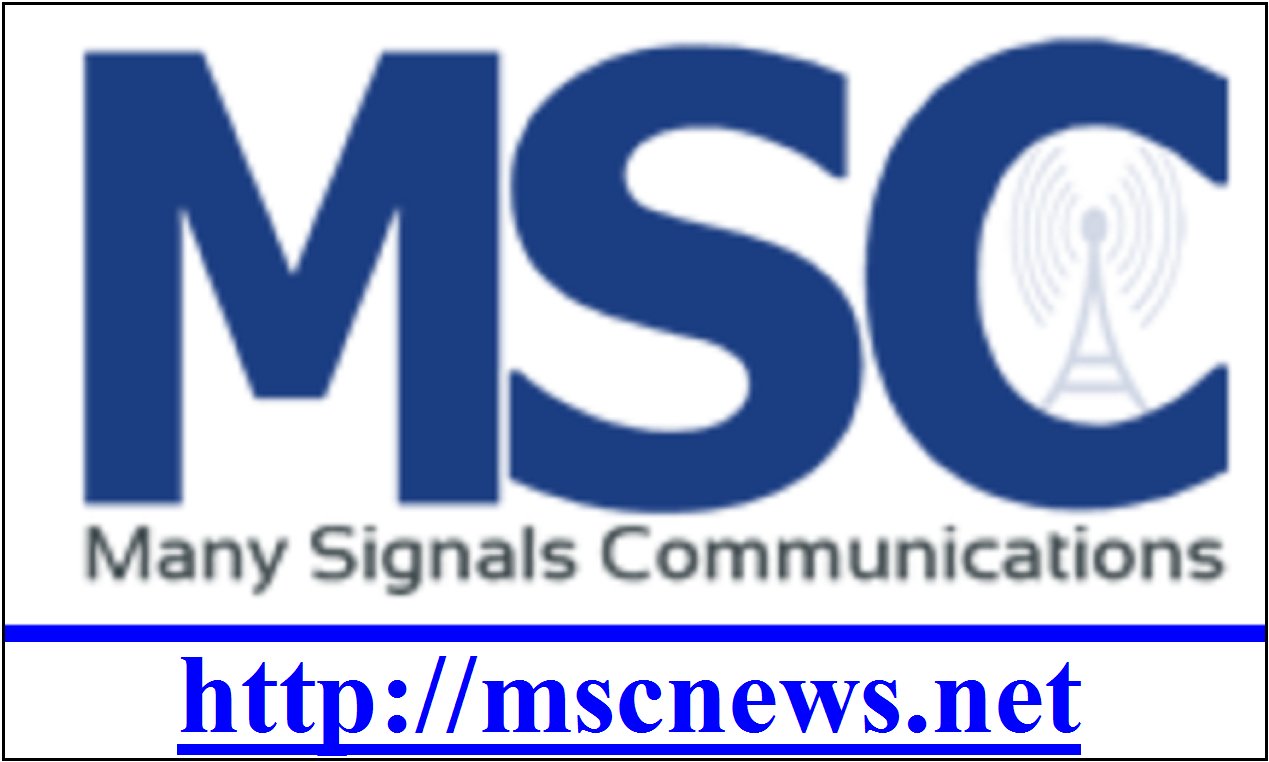 Turning Point
curled up over heat grate
in that drafty old trailer
(still there 40 years later)
watching television
the day Bobby Kennedy died
I learned numbness -
after watching daily Vietnam counts
(22 Americans, 40 Viet Cong,
guess we won that day),
Martin Luther King's and
John Kennedy's assassinations

not to mention race, political riots
all narrated by Cronkite -
little surprised anymore
no longer watch news
tend to save empathy
for people here now
or known from series of pasts
hard to engage with
or have any impact on
foolish politicians
daily urban murders or
the next world crisis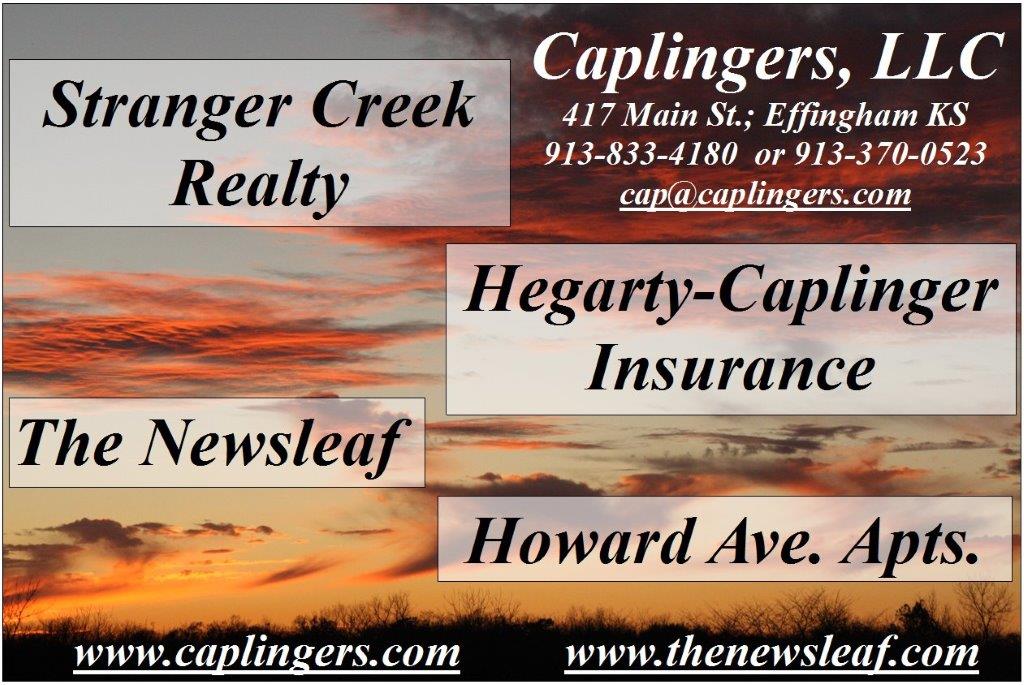 but I might be able
to help my neighbor
weary traveler
or complaining enemy
little surprises anymore
Al Schirmacher
Christian friend,
We are very concerned that our loved ones, family and friends, get saved. If they pray the prayer, go forward or in some other way accept Christ, we are relieved.
As far as this goes, good.
But should we be totally relieved? Is that one time decision what God wants for their lives?
Matthew 28 commissions us to make disciples, fully devoted followers of Jesus Christ. The book of Acts shows believers whose whole lives have been changed. The epistles discuss on-going growth in the Christian faith. Matthew 13's parable of the soils shows that many will start, then leave. Hebrews and John's letters state significant concern about those who walk away after their profession, strongly suggesting that such may not be believers.
Let us urge those who've professed faith to stay close to the Lord, to grow in Him; and let us not satisfy ourselves that the work is done when they "get saved."
Al Schirmacher
To whom will you speak? ~ Steve Kagin
Lately I have been observing social interactions between human beings. Specifically, interactions between the various social classes. I have been watching how people treat others depending on the perceived social class of the person to whom they are speaking. When a working man wearing working clothes with grease and paint on him walks into a gas station he or she is greeted by other working people. A person in a suit and tie generally doesn't interact with that person. In the same manner, when a person with a suit and tie walks into a gas station the people wearing working clothes generally don't speak with him or her.
You may be thinking to yourself that what I am stating is not true but I can assure you that it is very true. I know that because the observations I have been making have been interactions I have personally had with other people while wearing a variety of clothing. When I am in my work clothes, people wearing work clothes feel comfortable speaking with me but the well dressed people do not. On the converse, when I am well dressed the people wearing the work clothes shy away from interacting with me and the well dressed people speak with me. I have engaged myself into this fascinating social experiment.
The immediate question then arises, "Why are people that way?" I think the answer is very simple. Society has ingrained into people the importance of social status. People of a certain social status feel comfortable interacting with people within the same status. People within a higher social status don't want to interact with people in a social status beneath them. It is unfortunate that people do this, but it is one of the realities of life.
I admire people who have the ability to look at others as human beings and judge others' character traits instead of their social status. I admire these people because that is exactly what Jesus did. Jesus couldn't care less about someone's social status. Jesus looked at the hearts of people.
There is a story in the Bible where Jesus was observing people giving money to the treasury in the temple. The story is in Mark, Chapter 12, verses 41-44. It reads, "And He sat down opposite the treasury, and began observing how the people were putting money into the treasury; and many rich people were putting in large sums. A poor widow came and put in two small copper coins, which amounted to a cent. Calling His disciples to Him, He said to them, 'Truly, I say to you, this poor widow put in more than all the contributors to the treasury; for they all put in out of their surplus, but she, out of her poverty, put in all she owned, all she had to live on.'"
Jesus clearly had more admiration for the poor woman in the lower social class than the rich people in the higher social class. Jesus knew that it took more guts and character for the poor woman to give all that she had than for rich people to give out of their excess. The social status of the rich person meant absolutely nothing to Jesus. He didn't care. He was more interested in the gratitude and intentions of the person doing the giving than their social status.
There are other stories in the Bible discussing money and social status. Jesus gave a very strong rebuke to some religious leaders, Pharisees, about money. Jesus told them, "You are those who justify yourselves in the sight of men, but God knows your hearts; for that which is highly esteemed among men is detestable in the sight of God." (Luke 16:15).
Be very careful how you perceive yourself compared to others. If you think you are highly esteemed because of your money or social status you may be detestable to God. God does not view your money. He views your heart. When it comes to the intentions of your heart are you highly esteemed or detestable to God? This is an important question to ponder…. perhaps as you greet ALL those you meet.
LETTERS TO THE EDITOR
THE FARM AND RANCH COMMUNITY ~ John Schlageck, Kansas Farm Bureau
A century ago when this state consisted mainly of farm and ranch families, it was a common sight to see neighbors helping neighbors. They swapped farm machinery. They loaned labor back and forth to work harvest thrashing crews. A barn raising presented another opportunity for friends to help build and support the community.
Kansans have always been an active bunch. Citizens of this state have always believed they can, "Get the job done."
Today, Kansas farmers and ranchers do their barn raising by supporting those in need across the state. A recent example is the monster wildfire that burned more than 500,000 acres of grassland in Barber and Comanche counties.
While farmers and ranchers in these counties continue to look to better times and a renewed commitment to their farm and ranch operations, they marvel at the overwhelming support they've received from people across Kansas and neighboring states.
In addition to encouragement and well wishes, hay and fencing equipment have arrived by the semi loads. Volunteers have offered their support and help as well.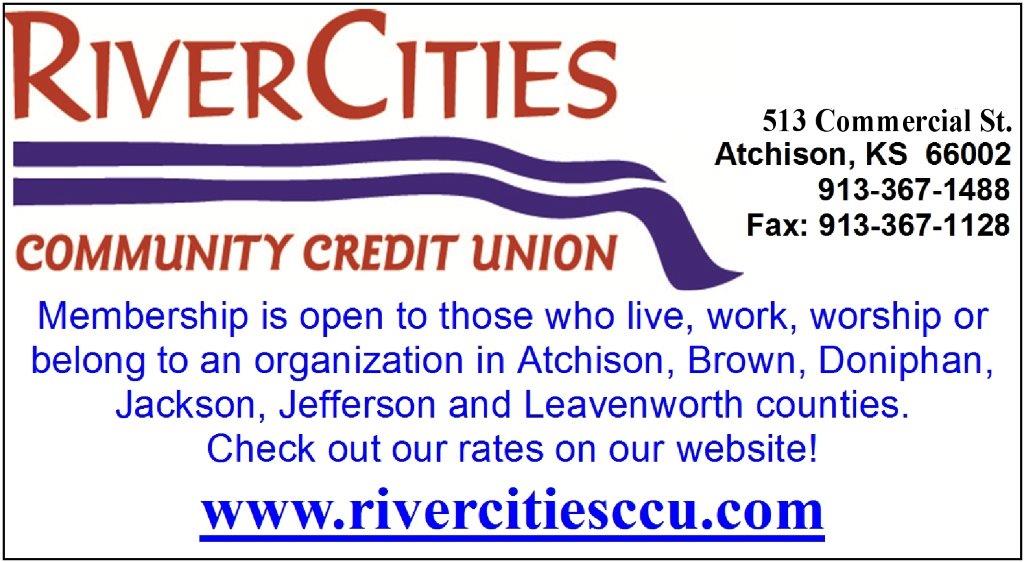 With natural disasters there has always been a tremendous outpouring of neighbors helping neighbors. Such action warms the soul.
But this is not a new or recent phenomenon. Since Kansas was settled, farmers and ranchers have supported their communities. They've always appreciated main streets that are bright, clean and well maintained. They've actively participated in the school system, served on the county planning board, taught Sunday school and worked with other community organizations and activities. Farmers and ranchers have been part of the fabric that has made Kansas the viable state it is today.
Some people have the mistaken belief that government can control the economy and provide a better life for its citizens. This is unrealistic, and in the case of Kansas, unnecessary. Both for theoretical and practical reasons, governments are unable to control the economy or create jobs.
Kansans know this. Our communities have never stood idly by and waited for the federal government to care for them. Instead they form alliances to tackle community issues, foster business development and ensure an environment where they will continue to grow.
Still, with the number of farm families dwindling each year, it is not enough for rural Kansas communities to have and follow a strategic plan for economic development. Such communities must not forget they need institutions that bring farmers into the communities on a regular basis.
This means places where rural and townsfolk can gather. This means a place where they can talk about mutual interests – children, the high school football team, the remodeled library – just about anything that relates to the welfare and well-being of the area.
Restaurants, grocery stores, a church, active participation in the school system and involvement in farm and community organizations are all ways to rekindle interest.
Vibrant communities thrive and grow when farmers participate in their towns or become actively involved in local affairs. Farmers, ranchers and businesses remain the key to growth and vitality in any rural area.
Agriculture has always been the crucial ingredient driving the economic machinery of our state. Kansans are proud of the leadership our agricultural community provides. Working together in rural and urban areas, with progressive community leadership, we can improve our standard of living and the quality of life in Kansas.
John Schlageck is a leading commentator on agriculture and rural Kansas. Born and raised on a diversified farm in northwestern Kansas, his writing reflects a lifetime of experience, knowledge and passion.
Jenkins Sends Letter To VA Secretary Questioning Delayed Kansas EMS Reimbursements
WASHINGTON, D.C. – Today, Congresswoman Lynn Jenkins (KS-02) sent a letter to Department of Veterans Affairs Secretary Robert McDonald addressing reports from Kansas Emergency Medical Services agencies that the VA often unreasonably delays reimbursements.
"I am disappointed to hear of still more dysfunction from the VA," said Congresswoman Jenkins. "These delayed payments to Kansas Emergency Medical Services providers have left millions of dollars unpaid, with some reimbursement claims dating back as much as two years. This compromises the ability of EMS agencies in Kansas to function and unfairly punishes these healthcare providers for treating veterans in a timely manner. This is an urgent matter, and I urge the VA to act quickly and appropriately to rectify this situation."
Items To Note:
The Kansas EMS Association conducted a survey of its members in 2016 with 59 Kansas EMS agencies responding. 90 percent reported issues totaling $1.2 million in delayed payments.
GOVERNMENTAL NEWS
New statute will help combat identity theft, protect privacy
TOPEKA – (May 19, 2016) – Businesses and others who routinely collect personal information about their customers or employees will be required to use at least basic safeguards to protect that information from identity thieves under a new law signed this week by the governor, Attorney General Derek Schmidt said.
House Bill 2460, signed into law on Tuesday, requires businesses, government agencies and others that collect and hold personal information about customers or others to exercise "reasonable care" to prevent the information in their possession from being improperly disclosed to identity thieves or anybody else.
"For better and for worse, we live in a time when information truly is power," Schmidt said. "All sorts of businesses and government entities, big and small, collect volumes of information about people that is supposed to be kept private. This new statute guarantees there is legal remedy available to the attorney general's office when entities that collect that kind of information disregard their duty to handle it properly to prevent unauthorized disclosure."
The new statute requires that holders of other people's personal information have procedures and policies in place to prevent unauthorized disclosure of that information and exercise reasonable care in protecting it. It also specifically requires that when records containing personal information no longer are to be retained, they must be properly and securely destroyed so personal information cannot be retrieved and used by identity thieves or others.
Schmidt, who proposed the new statute and worked with legislators, businesses and other interested parties in crafting it, said the bill was motivated by investigations his office has conducted of businesses that collect personal information about consumers and then dispose of it carelessly. In two cases his office successfully litigated, businesses disposed of boxes full of paper records containing personal information by leaving them in or near unsecured near trash bins and waiting for ordinary trash pickup. In a third case, however, the same conduct could not be litigated because the old state statute was poorly written and did not explicitly cover the conduct, even though the risk of identity theft was equally severe.
"In a world where identity thieves go to great lengths to gain access to consumers' personal information, it's not too much to require that businesses, government entities and others that collect people's personal information for proper purposes be required to use reasonable care to prevent its improper disclosure to crooks and criminals," Schmidt said.
Schmidt noted identity theft is one of the fastest growing categories of crime in the United States.
The new statute takes effect July 1. A copy is available at http://bit.ly/1WFj9WZ.
Congresswoman Jenkins Introduces Bill to Allow Employees to Discuss Compensation
WASHINGTON, D.C. – This morning, Congresswoman Lynn Jenkins (KS-02) introduced H.R. 5237, the Workplace Advancement Act, to permit employees to discuss compensation with other employees for the sake of ensuring they are receiving equal compensation for equal work.
"Currently, employers can prohibit employees from discussing compensation with other employees, under any circumstances, in and outside of the workplace," said Congresswoman Jenkins. By amending the Fair Labor Standards Act of 1938, we can empower employees to discuss their compensation for the sake of equal pay for equal work without the fear of being reprimanded or terminated. This measure is a great step forward in promoting an America that rewards merit, not gender."
Senator Deb Fischer (R-NE) introduced the Senate version of the Workplace Advancement Act, and has been a champion for equal pay for equal work.
"I'm pleased to see Congresswoman Jenkins introduce this important companion legislation," said Senator Fischer. "Equal pay for equal work is a basic American principle, but barriers remain to ensuring all workers have the knowledge they need to be their own best advocates. It's very simple: if you want to know how your salary compares to your coworkers, you should have every right to ask. Through our legislative efforts, Congress will now have the opportunity to update the Equal Pay Act for the first time in 50 years. Together, we can make progress and empower workers across the country to advocate for the salaries they deserve."
Items to Note:
· Senator Deb Fischer's bill, S. 2200, currently has 7 cosponsors including Senators Tim Scott (R-SC), Joni Ernst (R-IA), and Shelley Moore Capito (R-WV).
· A recent Institute for Women's Policy Research/Rockefeller survey found that roughly half of workers were "discouraged or prohibited" from discussing compensation, and any violation "could lead to punishment." The survey also found that "pay secrecy appears to contribute to the gender gap in earnings."
Unapproved Minutes of the Tuesday, May 17 Meeting of the Atchison County Commission
Pursuant to the law, the board met in regular session at 1:00 pm on the 1st floor of the courthouse with Chairman Bill Pohl calling the meeting to order, along with Commissioners Jeff Schuele and Eric Noll present, County Counselor Pat Henderson was also present. County Clerk Pauline M Lee recorded the minutes.
Board opened the meeting with reciting the Pledge of Allegiance.
Minutes of May 10th were reviewed, Commissioner Schuele would like to have the Emergency Service Facility figures attached to the minutes, Commissioner Noll said correction of liens to liens on last page 2nd paragraph to last, Commissioner Schuele made the motion to approve as corrected with Commissioner Noll second and Chairman Pohl calling for a vote, all voted aye, motion carried, 3-0.
Committee Reports: Chairman Pohl had none to report, Commissioner Noll said Joint Communication was cancelled, Commissioner Schuele said that they had a Project Concern, update of 2017 budget, new van is in also had a Chamber board meeting last Wednesday, The chamber board will be doing the strategic plan. Commissioner Noll and Schuele both talked about attending a City of Atchison Long Range Plan, strategic Community Plan last Thursday.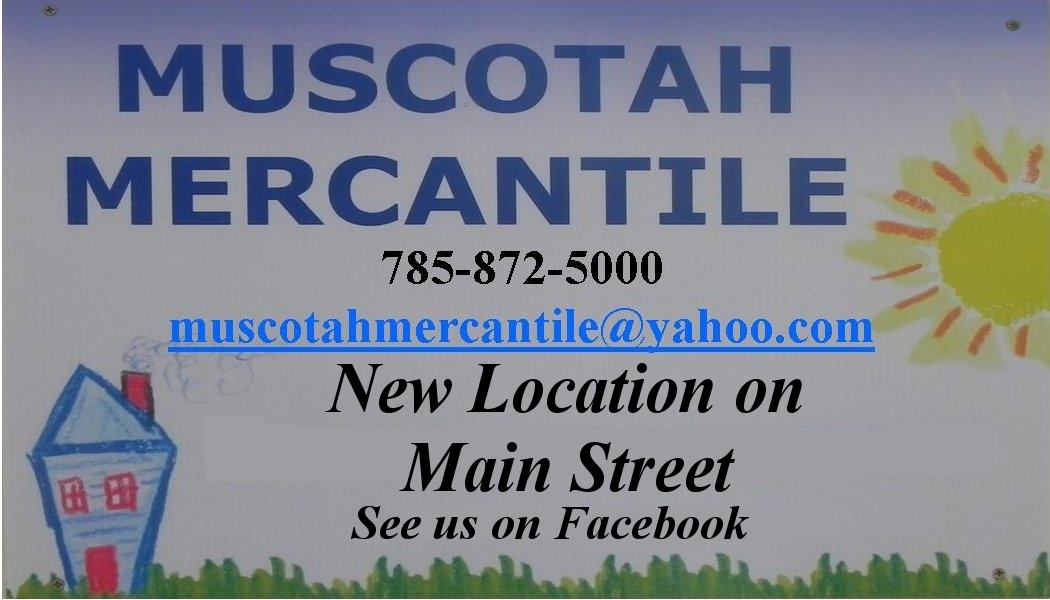 Seth Howard, Road and Bridge Superintendent appeared and told commissioners that the Purchase order that they approved last week needs to be voided, when he got to looking at it found that the gauge was not correct on the culverts, he had a new purchase order from Metal Culverts for two aluminum culverts at a cost of $16,964.00 and to void the previous Purchase order to Welborn Sales in the amount of $12,822.00, Commissioner Schuele made the motion to void out the previous purchase order to Welborn Sales in the amount of $12,822.00 and to approve another purchase order to Metal Culverts in the amount of $16,964.00 due to gauge on the culvert, Commissioner Noll second with Chairman Pohl called for a vote, all voted aye, motion carried, 3-0.
Jimmie Ellis, City of Effingham appeared along with Seth Howard, Road and Bridge Superintendent on 9th street in Effingham, Jimmie said the Effingham City Council would pay for materials, Commissioners said that they would do labor and equipment, Board asked Seth for a time line on when it would be done, He said they will get it before school starts, Seth said that they would put in the culverts so that they can get packed in. Chairman Pohl said that they will charge Effingham city the cost of materials at the time. Commissioner Noll made the motion to approve the agreement with Effingham City to pay for materials on 9th Street and that the County will furnish labor and equipment, Chairman Pohl second with Chairman Pohl calling for a vote, all voted aye, motion carried, 3-0.
Seth said he talked to township board on stop signs on Kingman Road and 326th, Township said it was not their road, Seth said he would like to put advisory signs with cautionary flags that will alert people, no decision made
Seth said that Murphy Tractor will be doing road grading training next week in Jefferson County and will be sending some of his employees to it.
At 1:30 pm board had a bid opening on a backhoe for the Transfer Station, there were two bids submitted;
Vendor Machine Warranty Amount Murphy Tractor JD 310SL Loader/Backhoe 1 yr full machine warranty $94,900.00 5 yr 5000 HR full machine warranty $4,740.00 5 yr 5000 HR power train & Hyd Warranty $2,558.00 Foley Equipment 2016 420F2 backhoe/loader 1 yr unlimited hrs standard warranty 5 yr 3000 hrs power train & Hyd w/travel $100,962.00
Board will have Staci Joice, Solid Waste Manager and Jodie Goodpasture look over the bids and come back to the board next week.
Board approved bills for the week.
Board received a letter from the Department of the Treasury, Internal Revenue Service concerning the audit of the Atchison County Sales Tax Revenue Bonds, Series 2007-A Sports Complex, they have completed their examination of the bond issue and are closing the examination with no change to the position that interest received by the bondholders is excludable from gross income under section 103 of the Internal Revenue Code.
At 2:00 pm board met with Rick Berger and Lorin Affield, YMCA Director, also present were Seth Howard, Road and Bridge Superintendent and Staci Joice, Solid Waste Manager and Jodie Goodpasture, Solid Waste. Mr. Berger came before the board to ask them to waive the tipping fees for demolition from the buildings that will be torn down for the new YMCA building. Mr. Berger told the board that Marlatt Construction will sort out the steel and also have a place for the clean rubble, which will go to County Road and bridge and other places, the debris is what will come to the C& D site. Commissioner Noll said he didn't have any problem with in kind service instead of cash, Commissioner Noll said he wants Solid Waste fund to get the money from the demolition, Solid Waste is not funded the way it should be so that is why county has tipping fees. Mr. Berger said Marlatt's are estimating 1300 T which would amount to 33% would figure debris or around 450T of wood, etc to the transfer station. Mr. Berger said originally they appeared before the board with a proposal of $100,000 total contribution of $20,000 for five years, county agreed to $50,000 of $10,000 for five years, he was hoping the county would waive the tipping fees for the $50,000 that they did not get of the $100,000. Board discussed several options with cash and waiving tipping fees, Commissioner Schuele stated that the county did pledge the $50,000 of $10,000 for five years and they should give that to the YMCA building, but would be in favor of waiving the tipping fee, they do have a surplus of money at this time. Commissioner Noll did state that they just purchased a backhoe using some of the surplus money. Chairman Pohl said waive tipping fee but keep track of demolition coming in up to $15,000 and give an additional $10,000. Staci Joice, Solid Waste Manager asked what happens if they go over tipping fee, Commissioner Noll said YMCA would have to pay the difference. Chairman Pohl said if less than $15,000 tipping fee money back to YMCA and more than $15,000, YMCA would have to pay.
Commissioner Schuele made the motion to give YMCA building another $10,000 and to waive tipping fees not to exceed $15,000., Chairman Pohl second and called for a vote, both Chairman Pohl and Commissioner Schuele voted aye, Commissioner Noll voted nay, motion passed 2-1.
Commissioner Noll asked about reimbursement of tipping fees into Solid Waste, Chairman Pohl said they would discuss later.
County Counselor, Pat Henderson told the Commissioners that Tax sale is scheduled for June 22nd at 1:30 pm in lobby of courthouse.
Commissioner Schuele made a motion to go into executive session at 3;00 pm on an attorney client privilege and to come out at 3:15 pm with no decision made and to adjourn at that time, Commissioner Noll second with Chairman Pohl calling for a vote, all voted aye, motion carried, 3-0, County Counselor Pat Henderson was present for the session.
Attest: Pauline M Lee, County Clerk
Moran Agriculture Appropriations Bill Passes Full Senate Appropriations Committee
Legislation Includes Provisions to Strengthen Kansas' Agriculture Community
WASHINGTON – The full Senate Appropriations Committee today approved U.S. Senator Jerry Moran's (R-Kan.) bill to support farmers and ranchers, encourage rural economic development, and enhance food safety in fiscal year 2017. The legislation, which Sen. Moran authored as Senate Agriculture Appropriations Subcommittee Chairman, directs funding and operations within the U.S. Department of Agriculture (USDA) and Food and Drug Administration (FDA). The legislation balances continued investment in rural America with fiscal responsibility by reducing federal spending compared to currently enacted levels.
"Agriculture is the backbone of our state's economy," said Sen. Moran. "This bill prioritizes interests crucial to farmers and ranchers in Kansas and across the country by investing in agriculture research, conservation and animal health initiatives. The legislation emphasizes food safety efforts, which will help keep families across the country healthy and maintain consumer confidence in American-produced food. The legislation also increases flood prevention and conservation efforts by addressing watershed project backlogs in Kansas and other states.
Sen. Moran continued, "I'm especially proud of provisions in the bill that incentivize military veterans to explore opportunities in production agriculture. Encouraging our veterans to pursue farming, ranching and other careers in agriculture will strengthen our farm economy while empowering vets to apply their unique skill sets and abilities to agricultural production."
The bill prioritizes a number of key issues for Kansans, including:
· Agriculture research
Increases support for the Agriculture and Food Research Initiative (AFRI), USDA's premier competitive grant program for basic and applied agriculture research. Studies estimate that every dollar invested in agriculture research returns $20 to the U.S. economy. Research completed at USDA Agricultural Research Service (ARS) labs and universities in Kansas keep producers on the cutting edge of technology and competitive in a global market.
· Watershed and flood prevention
Supports the Watershed and Flood Prevention Operations program for the first time since fiscal year 2010. This program protects our rural communities from flooding by providing needed support for watershed projects. Watersheds also protect our natural resources and provide conservation benefits by reducing erosion and increasing sediment retention. Estimates show that in Kansas alone, watershed projects in place today provide $115 million in economic and flood damage reduction benefits.
· Veteran outreach
Includes funding for the Food and Agriculture Resilience Program for Military Veterans (FARM-Vets) program and directs USDA to engage in additional outreach and training for veterans transitioning from military service to careers in agriculture. Nearly 40 percent of the nation's farms are owned and operated by farmers over the age of 65 creating a significant demand new farmers, while at the same time, over 800,000 service members are expected to transition out of the military in the coming years.
· Rural water systems
Provides robust support for the Grassroots Source Water Protection Program and Circuit Rider Program, which are designed to provide technical assistance to rural water systems and prevent pollution of surface and ground water used as the primary source of drinking water by rural residents. Sen. Moran believes the ability for rural communities to provide safe drinking water to its citizens is of utmost importance.
· Food safety initiatives
Supports implementation of the Food Safety Modernization Act, which intends to improve preventive control measures for food production, decrease food borne illness outbreaks, and better ensure the safety of imported food. Preventing food contamination keeps consumers safe and healthy and helps agriculture stakeholders by instilling confidence in our food systems.
The U.S. Senate now has the opportunity to debate the agriculture bill, along with the other 11 appropriations bill required of Congress annually.
Sen. Moran Honors Fallen KCK Detective Brad Lancaster
as Senate Thanks Law Enforcement for Service, Sacrifice
WASHINGTON – U.S. Senator Jerry Moran (R-Kan.) honored fallen Kansas City, Kan., Detective Brad Lancaster on the U.S. Senate Floor this week. Sen. Moran sponsored the Fallen Heroes Flag Act (S. 2755) – introduced by U.S. Senator Roy Blunt (R-Mo.) – which was signed into law on Monday. Under the new law, Congress shall provide the immediate family members of fallen first responders with American flags flown over the United States Capitol. Fallen detective Brad Lancaster's family will be the first to receive this symbolic gesture of the nation's respect and appreciation.
In his remarks, Sen. Moran also encouraged passage of a bipartisan congressional resolution (S. Res. 468) to establish this week as National Police Week. Passed by the Senate just hours later, the resolution pays respect to the 123 law enforcement officers killed in the line of duty last year and honors them and their families for their tireless efforts to make our communities safer.
Lancaster was killed in the line of duty on May 9, 2016. His friends, family and neighbors remember Brad Lancaster's commitment to community and its extension beyond his nine years of service to the Kansas City, Kansas Police Department. Before joining the police department, Brad served in the U.S. Air Force and completed two tours of duty abroad, including one in Kuwait during Desert Shield.
Protecting Mothers And Children Against Zika
WASHINGTON, D.C. – Yesterday, the House of Representatives passed H.R. 5243, the Zika Response Appropriations Act. Afterwards, Congresswoman Lynn Jenkins (KS-02) released the following statement:
"Around the world and here in the United States, the Zika virus is affecting thousands of people. In early April, the House of Representatives responded by repurposing $589 million from the Ebola fund for the White House to use to combat the Zika virus. While this was a great start, more funds are needed and that is why I supported a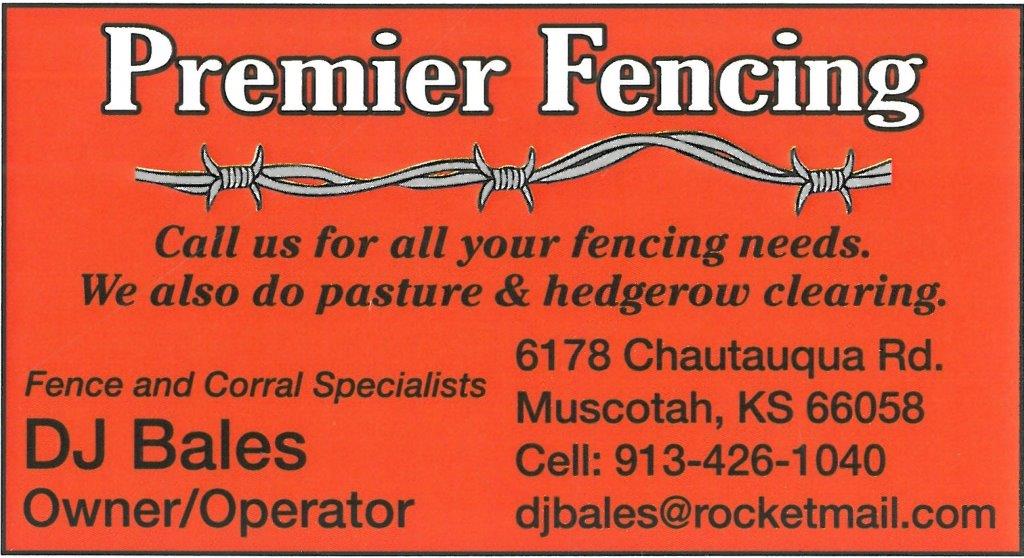 funding package that will provide an additional $622 million. In total, for this fiscal year, the President will have $1.2 billion in vital funding for the highest priority issues such as developing vaccines and mosquito control. As a mother of two children, I take this issue truly personally. It is my hope now that we will be able to provide the necessary funding – in a fiscally responsible manner – to halt Zika in its tracks, before more people are affected."
Items To Note
The House package consists of $622 million in newly appropriated funds, along with $589 in repurposed funds left unused in the fight to combat Ebola. $1.6 billion remains in the Ebola account in case of future emergencies.
Rep. Lynn Jenkins Weekly Update: Protecting Mothers And Children, Questioning VA Dysfunction & Celebrating National Police Week Speaking Out About The White House's Dangerous GTMO Transfer Policies:
According to the House Foreign Affairs Committee, in March, "Special Envoys for Guantanamo Closure Paul Lewis and Lee Wolosky both denied that the administration had ever knowingly transferred a Guantanamo Bay detainee to a country that could not mitigate the risk of recidivism or maintain control of that person." But according to classified reports presented to Congress, several countries who received these detainees were egregiously unprepared to house these terrorists and prevent recidivism. Yet, the White House still carried out these transfers – knowing that one in three former detainees return to the battlefield. That's why I introduced H.R. 4895, Detaining Terrorists To Protect Americans Act of 2016, to halt all Guantanamo Bay detainee transfers until September 2017 and permanently prevent the closure of the prison at Guantanamo Bay.
Protecting Mothers And Children Against Zika:
Around the world and here in the United States, the Zika virus is affecting thousands of people. In early April, the House of Representatives responded by repurposing $589 million from the Ebola fund for the White House to use to combat the Zika virus. While this was a great start, more funds are needed and that is why I supported a funding package that will provide an additional $622 million. In total, for this fiscal year, the President will have $1.2 billion in vital funding for the highest priority issues such as developing vaccines and mosquito control. As a mother of two children, I take this issue personally. It is my hope now that we will be able to provide the necessary funding – in a fiscally responsible manner – to halt Zika in its tracks, before more people are affected.
Questioning Delayed Kansas EMS Reimbursements:
This week, I was disappointed to hear of still more dysfunction from the Department of Veterans Affairs. The VA has delayed payments to Kansas Emergency Medical Services providers, leaving millions of dollars unpaid, with some reimbursement claims dating back as much as two years. This compromises the ability of EMS agencies in Kansas to function and unfairly punishes these healthcare providers for treating veterans in a timely manner. I sent a letter to the Department of Veterans Affairs Secretary Robert McDonald addressing these unsettling reports. This is an urgent matter, and I urge the VA to act quickly and appropriately to rectify this situation.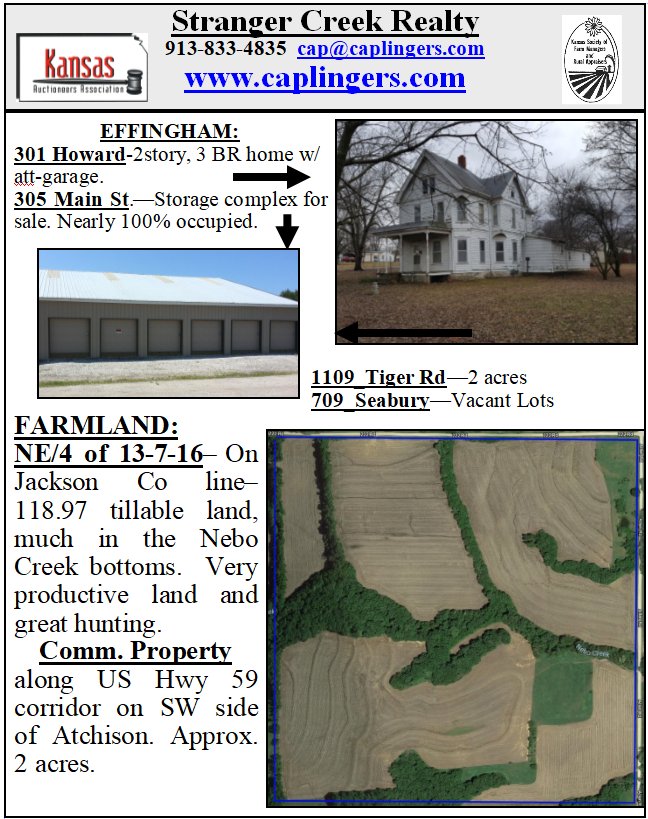 Celebrating National Police Week:
During National Police week and every day of the year, be sure to thank our Kansas police officers for risking their lives to keep us safe!
Meeting With The Kansas Anesthesiologists Association:
It was great to meet with the Kansas Anesthesiologists Association this week to talk all things anesthesiology. Thanks for stopping by!
Chatting With The Kansas Petroleum Marketers:
I enjoyed chatting with folks from the Kansas Petroleum Marketers and Convenience Store Association about what issues they are dealing with back home and what I can do to help.
Talking With The Kansas Radiologists Association:
I had a great time talking with the Kansas Radiologists Association on Wednesday. It was good to see so many Kansans in town and to meet future radiologists who are currently students at my alma mater K-State!
MISCELLANEOUS PRESS RELEASES
MGP Announces Results of Annual Shareholders' Meeting
Atchison, Kan., May 19, 2016—MGP Ingredients, Inc. (Nasdaq/MGPI), a leading supplier of premium distilled spirits and specialty wheat proteins and starches, today announced the voting results of matters considered during the company's annual meeting of shareholders in Atchison.
Shareholders elected the nine unopposed board of director nominees. Shareholders also ratified the appointment of the company's independent accounting firm, approved amendments to the company's 2014 Equity Incentive Plan, and adopted an advisory resolution regarding the compensation of named officers. The meeting was chaired by Board Chairperson Karen Seaberg.
In addition, MGP provided a webcast of a management report to shareholders from President and CEO Gus Griffin. Griffin reviewed the company's strong financial results for fiscal 2015 and first quarter of 2016, and reflected on the significance of MGP's 75th anniversary, which is being celebrated this year. He also provided a recap of the company's strategic plan, highlighting advances made in each of the following individual growth strategies which comprise the plan:
1. Maximizing the value of the company's production capacity
2. Capturing a larger share of the value chain
3. Investing to support growth
4. Continuing strong risk management discipline
5. Building the MGP brand
In noting the company's accomplishments against its strategies and robust financial performance, Griffin stated, "As evidenced by our recent successes, we are making great strides in building our legacy and adhering to our mission to consistently deliver superior financial results. Just like the past 75 years, the future is certainly not without risk and volatility, but we are confident in our ability to continue to deliver long-term growth for our shareholders."
The meeting of shareholders and management's report to shareholders was webcast and continues to be available on the Investor Relations page of the company's website at www.mgpingredients.com. Replays of these events will continue to be available on the company's website for one year.
About MGP Ingredients, Inc.
Celebrating its 75th anniversary, MGP is a leading supplier of premium distilled spirits and specialty wheat proteins and starches. Distilled spirits include bourbon and rye whiskeys, gins and vodkas, which are carefully crafted through a combination of art and science and backed by a long history of experience. The company's proteins and starches are created in the same manner and provide a host of functional, nutritional and sensory benefits for a wide range of food products. MGP additionally is a top producer of high quality industrial alcohol for use in both food and non-food applications. The company is headquartered in Atchison, Kansas, where distilled alcohol products and food ingredients are produced. Premium spirits are also distilled and matured at the company's facility in Lawrenceburg, Indiana. For more information, visit mgpingredients.com.
John Redmond Reservoir Dredging Begins
Ceremony to Commemorate the Start of Dredging John Redmond Reservoir
Burlington, Kan. – Governor Sam Brownback today directed the official dredging of the John Redmond Reservoir to begin. At a ceremony commemorating the event, the Governor shared his thoughts for the necessity of this project.
"The drought of 2012 showed the critical importance of John Redmond Reservoir to the region," said Governor Sam Brownback. "Dredging is a significant step in achieving the goals of our 50-Year Water Supply Vision as we work to preserve our state's vital resource for future generations."
Since 1964, John Redmond has lost an estimated 42 percent of its conservation pool storage capacity, 80 percent more than originally projected by the U.S. Army Corps of Engineers (USACE) at the time of construction. While there have been many short and midterm alternatives to reduce sediment or increase storage through streambank restoration projects and a two-foot pool raise and reallocation, these efforts alone will not remedy the effects of the sedimentation rate.
"The Kansas Water Office's data indicated sedimentation would hinder our ability to meet the demand for water in the region," said Col. Richard A. Pratt, commander, U.S. Army Corps of Engineers, Tulsa District. "We are pleased with the cooperation between our agencies as we are committed to delivering enduring and essential water resource solutions to meet demand."
The Kansas Water Office (KWO) has worked with the USACE on numerous projects around the state but knew this project's 408 Request was something that hadn't been done before. After the extensive review of alternatives, KWO saw no other choice but to dredge in order to ensure the water supply.
"The water stored in John Redmond Reservoir is provided, through a contract with the KWO, to 19 communities, six industrial users and the Wolf Creek Nuclear Operating Station," said KWO Director Tracy Streeter. "It is our job to ensure water supply is provided for our communities and businesses. As we looked forward to the future demand, we saw we fell short making this a top priority project for the past several years."
Performing the dredge activity is Great Lakes Dredge & Dock Company, LLC. They were founded in 1890 and are the oldest and largest provider of dredging services in the United States. Dredging sediment from the conservation pool will restore water supply storage for the benefit of the regional water users. It will also restore the lost aquatic habitat for the benefit of public recreation and the lake ecosystem.
"GLDD appreciates the opportunity and trust to undertake this unique, one of a kind project. Our success through all the phases of work in large part will be due to the partnerships developed with KWO, USACE, state agencies and subcontractors," said Stan Ekren, GLDD Director of Business Development. "We are proud to share all the subcontractors employed are Kansas based companies ensuring that more than 50 percent of the contract dollars will stay in the state."
The ceremony marks the culmination of more than ten years of collaboration and significant environmental and technical review. It also demonstrates what can be achieved with determination and foresight to ensure water supply for Kansans. The John Redmond project has paved the path for future storage restoration projects, not only here in Kansas but across the nation.
Others who gave remarks at the ceremony were the Burlington and New Strawn City Mayors as well as the Coffey County Commission Chairman. For more information about the project visit www.kwo.org.
"Passages: A Retrospective" opens at the Muchnic Gallery
Opening Reception with artist Dennis Dunnleavy June 3, 5-7pm
Atchison, Kansas: This summer, the Atchison Art Association opens up the Muchnic Art Gallery for everyone to view Dennis Dunnleavy's exhibit, Passages. Dunnleavy is a photojournalist and educator. He began his career in the late 1970's and since then has traveled across the country and world employing his various creative talents. Passages is a retrospective exhibit on all his work leading up to today. The show will display much of his recent photo montage work, photography from over the years, and graphic design.
In 2006, American Photo Magazine named Dunnleavy a "Top Innovator" for his "Big Picture" blog. He studied journalism at Southern Oregon University and received a Masters of Arts and Letter in English/Composition in 1999. Dunleavy also earned a doctorate from the University of Oregon in Communication and Society and now teaches in the Mass Communications Department at Benedictine College in Atchison, Kansas. He has won numerous awards for his images and has exhibited both photography and paintings over the years. The opening reception will take place 5-­7 p.m. June 3. The exhibit will be open June 3 through­ July 24.
About Atchison Art Association and Muchnic Gallery: Through education, outreach and exhibition, the Atchison Art Association and the Muchnic Gallery provide access to the arts and avenues for artistic expression in the Atchison community and throughout the region. The Muchnic Gallery is open weekly on Saturday, Sunday and Wednesday 1-5pm. Our vision is a community strengthened and transformed through art.
Federal Court Orders Kansas to Register Thousands of Voters Who Have Been Blocked From Doing So
OVERLAND PARK, KS - A federal court has ordered Kansas to register thousands of eligible voters who have been blocked from doing so. The state must begin registering them effective June 1.
The ruling stems from an American Civil Liberties Union lawsuit filed on behalf of Kansans who have tried to register to vote through the Kansas Department of Motor Vehicles and have illegally been forced to provide additional documentation of citizenship. Thousands of people have been blocked from registering because of this bureaucratic hurdle. The ACLU was in court last month seeking the preliminary injunction to allow them to register so they can participate in the August primary and November general election.
Dale Ho, director of the ACLU's Voting Rights Project, said of today's order:
"This ruling lifts the barrier that the state illegally imposed on Kansans who were trying to register to vote. It means thousands of people who could have been sidelined during the upcoming primary and general election will be able to participate."
The ACLU is representing the League of Women Voters of Kansas and individual plaintiffs. Co-counsel are the ACLU of Kansas and Dechert LLP.
FHSU Teacher Education wins $104,000 Regents grant
Funding aimed at increasing teacher pool for underserved districts, hard-to-fill subject areas
HAYS, Kan. -- A grant designed to increase the number of highly qualified elementary teachers in underserved Kansas regions was awarded to Fort Hays State University's Department of Teacher Education.
The In PLACE Education Project -- Innovative Pathways to Licensure and Competency in Elementary Education -- will receive $104,033 from the Kansas Board of Regents through its competitive Kansas Teacher Education Grant Program.
The one-year grant, with opportunities to apply in subsequent years, includes $55,000 dedicated to scholarships for In PLACE elementary teacher candidates (students) who commit to teaching in underserved districts. The grant ties directly to efforts by FHSU's Department of Teacher Education to meet the critical need for quality Kansas educators.
"This project directly addresses the elementary teacher shortage in Kansas by increasing accessibility and removing barriers so that high-quality, place-bound teacher candidates can earn certification," said Dr. Teresa M. Woods, In PLACE project director and an assistant professor of teacher education at FHSU.
Four other teacher education professors are also on the team. Dr. Lorie Cook-Benjamin, associate professor and co-director; Dr. Sherri Brantley, assistant professor and co-director; Dr. Beth Walizer, professor; and Dr. Janet Stramel, assistant professor.
"I commend Dr. Woods and the rest of the In PLACE team as their efforts affirm our department's continued commitment to providing quality, pre-service teacher education programs while also being mindful of the needs of our students and Kansas communities," said Dr. Chris Jochum, newly appointed chair of the department.
Underserved geographic areas of Kansas are defined by the Kansas State Department of Education as districts that have difficulty filling teaching positions. These, said Woods, are certain urban districts (in Kansas City, Kan., Topeka and Wichita), and all districts in the State Board of Education District No. 5, which includes most of western Kansas.
"We have students in all these urban and rural areas, and we wanted to leverage our strengths in online education to reach more of them," Woods said.
The program is designed for students who live, work and are invested in their local communities. The In PLACE team hopes to recruit 15 new elementary teacher candidates, all committed to teaching in underserved areas, for the first year, 2016-2017, and an additional 20 the following year.
"They are likely somewhat place-bound, usually non-traditional students, often needing to work full time to maintain their income," said Woods.
She said the students include parents with school-age children, homeowners working in the community, spouses of farmers or ranchers, or para-professionals already employed by a local school district. One pathway, Woods said, is virtual. Students complete courses online and serve their internships in their local districts.
Another pathway is the Residency Program, which she described as a "grow-your-own program for districts with talented but unlicensed staff, usually para-professionals, who want to earn elementary teaching licenses."
These school employees complete their coursework online in an "immersion" model fashioned after medical clinical residencies, leveraging their field experiences in schools.
"By virtue of FHSU's strengths in delivering online coursework, we can especially recruit place-bound teacher candidates," she said. "This is an exciting and, up to this point, small pilot project, our Residency Program, which will be scaled up and expanded."
"So through the grant," she said, "we are investing in our pathways for place-bound students, in our students themselves through scholarships and in our field partners -- teachers and districts."
"We are excited for this chance to expand our educational offerings to our students," said Dr. Paul Adams, dean of the College of Education. "The In PLACE Education Project is a wonderful opportunity to meet the needs of place-bound students using an innovative model of the residency program."
For more information, see the Teacher Education website, www.fhsu.edu/te, or contact Woods at tmwoods2@fhsu.edu, 785-628-5845.
NEW EXHIBITS IN LUCAS
"If I see it, I can make it. If I have an hour, I create." Carlos Espinosa started as a child creating miniature scale models and now has a collection of cars, boats, spaceships, trucks, and rockets made of wood, sheet metal, plastic soda bottles and other materials. A collection of his works is now on display at the Grassroots Art Center in Lucas. The opening reception to meet the artist will be Monday May 30th from 2-4 PM when Carlos will be there to turn on all the lights, motors, "bells and whistles" that are embedded into his creations.
The grand piece in the show is his 1/87th scale replica of the world's largest cargo ship, the Danish Maersk container vessel which holds 16,500 cargo containers, complete with unloading cranes. The model is wired with lights accurate to the real ship.
The display includes a replica of a fishing boat called the "Northeaster" complete with tiny lobster cages, and Big Brutus, the giant electric powered mining shovel found in West Mineral, KS. The Space Shuttle is made from 2 liter plastic bottles and another sheet metal rocket is from Carlos' imagination. Other vehicles on display are trucks, ambulances, cars and other boats.
Carlos Espinosa lives in Salina with his family. He reads about vehicles and sees pictures then decides to make a replica, using recycled materials from cardboard and plastic to computer parts. He can explain the history and specifications of the original vehicle in detail.
Meet the artist and see all these models in Lucas at the Grassroots Art Center, 213 S. Main St, Lucas, Kansas. For more information call 785-525-6116. Hours are between 10:00 and 5:00, Sundays 1-5 PM.
Kansas Farm Bureau Foundation for Agriculture awards scholarships
MANHATTAN – Each year, the Kansas Farm Bureau Foundation for Agriculture awards scholarships to college students studying in fields that benefit agriculture and rural Kansas. Forty-five recipients have received $26,500 in scholarships for the 2016-17 school year.
Over the past decade, the foundation has awarded more than $253,500 in scholarships.
"Developing leaders for tomorrow requires an investment in today's youth," says KFB Foundations Director Harry A. Watts.
Thor Burnside, Ellis County, is the winner of the $500 Godfrey and Emma Bahr Miller Agriculture Scholarship, a permanent, privately endowed scholarship fund for students attending a college in Kansas and majoring in a subject related to agronomy and conservation.
Another permanent, privately endowed fund known as the Lester Crandall Memorial Scholarship awarded $1,000 to Ty Nienke, Ellsworth County.
Trent Frye, Republic County, was awarded $1,000 for the Frank & Helen Bernasek Memorial Scholarship.
Twelve students were awarded scholarships to Kansas technical colleges. They include: Jacob Barrett, Mitchell County; Wyatt Forshee, Cloud County; Cole Hiatt, Dickinson County; Kaleb Holaday, Gove County; Zach Jones, Cherokee County; Dylan Kinter, Phillips County; Nicholas Lierz, Nemaha County; Cody Pieper, Rooks County; Chad Reinert, Lincoln County; Nathan Rohr, Ellis County; Justin Schmidt, Thomas County; and Blake Shipley, Jefferson County.
Four $1,000 KFB scholarships were awarded to juniors and seniors enrolled in Kansas State University's college of agriculture and majoring in a subject related to agriculture. They include: Kyle Anderson, Dickinson County; Carrie Carlson, Marion County; Jeffrey Hadachek, Republic County; and Rachel Zimmerman, Grant County.
Two $1,000 KFB scholarships were awarded to juniors and seniors enrolled at Fort Hays State University. Recipients are Taylor Ince, Harvey County and Katie Tammen, Rush County.
Twenty-four recipients received $500 scholarships. These students are attending a Kansas college with a Kansas Farm Bureau Collegiate chapter. Students must be a Farm Bureau Collegiate member.
Recipients include:
Allen Community College
· Samantha Albers, Doniphan County
· Dakota Ferguson, Franklin County
· Josie Reilly, Montgomery County
· Karl Riffel, Marion County
· Leah Scholz, Atchison County
· Caitlyn Wedel, Harvey County
Cloud County Community College
· Morgan Gantz, Jefferson County
· Tyler Marr, Jewell County
Colby Community College
· Chelsie Calliham, Thomas County
· Ellisa Noakes, Lincoln County (Col.)
Coffeyville Community College
· Michael McFarland, Montgomery County
· Cristin Shepard, Montgomery County
Kansas State University
· Kyle Blakeslee, Barton County
· Taylor DeWeese, Pratt County
· Michelle Keyes, Sarpy County (Neb.)
· Kerrick Kuder, Lincoln County
· Makayla LaRue, Neosho County
· Leigh Ann Maurath, Logan County
· Ellen Revell, Pottawatomie County
· Cami Roth, Rice County
· Brandon Smith, Marshall County
· Liam Williams, Lyon County
· Spencer Yenni, McPherson County
Seward County Community College
· Chase Clinkingbeard, Stevens County
Medicaid Provider Cuts Will Threaten Access to Care
The Governor's announcement of cuts to the KanCare program amounts to a broken promise to the people and the health care providers of Kansas. When KanCare was implemented, the Administration repeatedly stated that the program would improve access to health care and allow the state to avoid cutting provider rates. If the Governor's cuts are implemented, the opposite will be true.
Health care providers have been good partners regarding KanCare, in spite of the fact that the program pays them less than the cost of providing care; in spite of growing financial pressure facing those providers; and in spite of increasing evidence that KanCare isn't working as promised. The Governor's announcement will undoubtedly make some providers question whether they can continue to participate under such circumstances. Ultimately, and most importantly, that will threaten access to care in Kansas.
This action is being taken to help alleviate the state's worsening budget situation. Yet, the Kansas Hospital Association has repeatedly placed before the Governor and the Legislature KanCare expansion options that could avoid rate cuts; and, in fact, help the state budget problems.
The Governor's decision not only reneges on contractual commitments made to Kansas providers, but is simply bad public policy. In Kansas, the health care sector is the fourth largest employer statewide and generates approximately $1.5 billion in state and local tax revenue annually. The Kansas Industry and Occupational Outlook created by the Kansas Department of Labor puts health care among the top 10 job creators, showing more job growth than any other industry in the state with over 33,000 new jobs added over the next decade. Putting health care providers in jeopardy with these cuts endangers not only providers, but the future of the state as a whole.
The Kansas Hospital Association is a voluntary, non-profit organization existing to be the leading advocate and resource for members. KHA membership includes 211 member facilities, of which 126 are full-service, community hospitals. Founded in 1910, KHA's vision is: "Optimal Health for Kansans."
Cindy Samuelson, Vice President, Public Relations and Political Fundraising Kansas Hospital Association
ROBERT'S REPORT
Lesser Prairie Chicken Decision - A Win for Agriculture
I'm pleased the Obama administration decided to abandon its latest attempt to list the lesser prairie chicken as a threatened species. This is a win for agriculture and for jobs preserving 67,000 jobs in Kansas independent oil and gas industry alone. I have said all along that with a little rain, we will see the lesser prairie chicken population bounce back. As we have come to expect with the Obama administration, they never let common sense get in the way of a costly regulation.
Investigating the EPAs use of taxpayer dollars for political purposes
The EPAs inspector general has announced he will begin an investigation, as Senator Jim Inhofe and I requested, looking into the Northwest Indian Fisheries Commissions campaign using millions in taxpayer funded grants to unfairly target and demonize farmers and ranchers. This disturbing billboard is a bold example of exactly what Americas farmers and ranchers complain about all the time: the EPA has an agenda antagonistic to producers. We need to know what role the EPA had in it and whether they are properly monitoring the lawful use of federal funds.
Around Kansas
I've had some great visits around Kansas this month, hearing from you about what is on your mind, and sharing what we are working on in the Senate Agriculture Committee and in Congress. I was glad to join the Goodland Kiwanis and Rotary Clubs and the Osborne Rotary Club, and tour the BTI John Deere Dealership in Hoxie and the Valley Hope Association treatment center in Norton, and many other stops.
Town Hall Meetings around Kansas
I had great town hall meetings across eight northwest Kansas counties and made several stops along the way. Here a few photos from these meetings.
I had a great town hall at Rawlins County High School. The enthusiastic students asked terrific questions. Go Buffaloes!
I also got to meet with another lively group of students from Cheylin High School at our Cheyenne County town hall meeting in St. Francis.
Packing Beans at 21st Century Bean Procession
I had the opportunity to box beans at 21st Century Bean Processing in Ruleton. This impressive operation processes 250,000 pounds of beans every day, providing 85% of all beans sent to food banks in 48 states. There are 5,000 acres of pinto beans within 50 miles of the plant.
Touring the Ellis County Emergency Management Center and First Responders Unit
It was great to see our brave first responders at the Ellis County Emergency Management Center in Hays. Thank you for all you do to keep us safe.
I enjoyed visiting the Osborne County Farmer with Editor Stephanie Baxa and her trusty assistant, Typo. Newspapers like hers function not only as the eyes and ears but also the heart and soul of their community.
Kansas sure has some beautiful sunrises, such as this one in Colby earlier this month.
Check Senator Roberts Website, YouTube and Facebook Sites for Updates
You can visit my website for more information on what's happening in Washington, D.C., and Kansas. You can also stay updated on all these happenings on my Facebook and Twitter sites.
More than one way to earn a degree from FHSU
~ Diane Gasper-O'Brien, University Relations and Marketing
HAYS, Kan. -- With a full-time job and a family to provide for in Junction City, Nicholas Allbritton didn't have the time to complete his college degree at a nearby university.
So he went looking for "the best online school" he could find. That was a year ago.
Now, with diploma in hand, Allbritton can concentrate on his job and his family and on running for the Republican nomination to represent the 68th District in the Kansas House of Representatives. Allbritton originally had planned to run for the Republican 17th District Senate seat but switched just this week.
Allbritton, 27, and his family entourage -- some from as far away as Virginia -- were in Hays for last weekend's 2016 Fort Hays State University Commencement.
Early Saturday morning was the first time Allbritton set foot on the FHSU campus, and he was impressed from the time he entered the Robbins Center for a graduation meet and greet for Virtual College graduates.
"Even the president was so personable," Allbritton said of Dr. Mirta M. Martin. "She went out of her way to make us feel welcome."
Allbittron graduated from a local private school in Junction City in 2006 and attended two colleges before deciding to follow his father into the U.S. military.
In his third year of serving in the Kansas Air National Guard, Allbritton covers the Kansas area as a computer consultant for CompuCom Technologies out of Texas.
Following three internships in the Kansas Legislature, including a stint working for Sen. Ralph Ostmeyer from Grinnell of the 40th District, Allbritton decided to enter his first race.
Thus began his search for an online school where he could finish his bachelor's degree.
"I have always wanted to serve people," Allbritton said, "and the people of Kansas are the best. I decided if I want to serve the people of Kansas, I have to educate myself."
It took just one phone call to solidify Allbritton's choice.
"I called Fort Hays State, and the admissions person was just awesome, so helpful," Allbritton said. "The process was so seamless."
Several other Virtual College students also came to Fort Hays State for their first time over the weekend, some from other states.
"I hope being here allows you to get in touch with your roots here," Martin told the graduates. "We believe we are a family, and you are a very important part of our family."
Allbritton, who earned a degree in political science, said Fort Hays University "has helped me achieve my dream of running for public office."
In so doing, he will be accepting Martin's challenge to the graduates.
"The more lives you touch, the more intentional your actions, the more networks you make, the more alert and engaged you become in the well-being of others -- the greater your influence will be," Martin said during her commencement speech. "This is the great lesson you take with you from Fort Hays State University."
Allbritton is taking that lesson to heart.
"The main reason I am running is to help the people of Kansas," Allbritton said. "I believe we can unify, change and inspire Kansas on issues of jobs, education and helping veterans in order to ensure a greater Kansas for future generations."
On the issue of education, Allbritton will be the first to advocate for FHSU's Virtual College.
"The Virtual College has worked extremely well with my busy schedule," he said. "All the faculty and staff have been very helpful. They have made my experience at Fort Hays State University one to remember. "
Allbritton's first trip to the FHSU campus was one to remember, too.
Following commencement, he visited the campus bookstore and bought a Fort Hays State hoodie.
"I figured I'd better get something, it being my first time on campus," he said. "I want to represent Fort Hays State. "
Allbritton has done that by example, showing that students can earn degreed in different ways than attending traditional on-campus classes -- and at different times in their lives.
"I tell people you can still earn a degree, " he said, "even if it's not right out of high school. "
He also suggests which university to contact for online classes.
"I am just so fortunate to have had the experience of Fort Hays State University, which has changed my life for the better, " he said.
"I tell people every chance I get that Fort Hays State has the best Virtual College around," he added. "When I have the opportunity to speak or motivate people I am proud to say that Fort Hays State University is where I graduated from. "
Three Fort Hays State Football Standouts Taking Next Step In Pursuit Of Medical Careers
~ Diane Gasper-O'Brien, University Relations and Marketing
HAYS, Kan. -- They all came to Fort Hays State University on football scholarships following all-state performances their senior year in high school.
Jesse Trent, Zack Gaughan and Garrett Holle also brought with them high academic credentials when they stepped foot on campus in fall 2011.
But it's another activity that is referred to as both a sport and an art that the trio agrees proved to be its key to success.
"Juggling," Trent said as Gaughan and Holle both nodded their heads.
They mastered the art of juggling responsibilities in their five years on campus so well that they all lettered four years in football, finished with high grade point averages, graduated at last weekend's commencement and are headed to Kansas City this summer to further their education in medical professions.
Trent and Gaughan will attend the KU School of Medicine, and Holle is enrolled in KU's physical therapy program -- all at the University of Kansas Medical Center.
"You learn to juggle," said Trent, a cellular molecular biology major from Dodge City, who played in 44 career games at defensive lineman for the Tigers. "If you didn't, you wouldn't survive.
"I think that's what separated us from all other med school applicants," added Trent, who graduated summa cum laude. "When you're taking high-caliber classes and playing a college sport, you have to learn how to make the best use of your time."
Besides the pursuit of medical careers, the threesome has something else in common. Trent, Gaughan and Holle were part of Coach Chris Brown's first recruiting class in 2011 that has helped the Tigers rebuild a struggling program.
In Brown's first five years, the team increased its number of victories by one each season. Trent had used up his football eligibility last fall, but Gaughan and Holle -- who redshirted their freshman year -- were instrumental in leading the Tigers to post-season action for the first time in 20 years.
FHSU posted an 8-3 record in the Mid-America Intercollegiate Athletics Association, one of the toughest conferences in NCAA Division II, and finished 8-4 after a bowl game loss to the University of Minnesota-Duluth.
While Trent, Gaughan and Holle are excited about moving on, they are looking forward to keeping up with FHSU football from here on out. After all, they are a big part of something special.
"It means the world," said Gaughan, a physics major from Hays who played all 45 games of his FHSU career at tight end and graduated magna cum laude. "I don't know of a better feeling than to look back and be so proud of what you and a group of people accomplished together."
Another perk in staying home to go to college, Gaughan said, was that his family had to travel on game day only half the season.
"This was so great," he said of the experience, "not just for us players, but for our fans to get to grow together as well."
Holle said it was an adjustment for him coming to rural northwest Kansas from the Phoenix metropolitan area. In fact, his first night on campus, Hays was in a tornado warning. But, he said, it was football, and the people he hung around with day in and day out, that made him want to stay.
"Football taught me all sorts of life lessons, especially on accountability," said Holle, a biology major who played wide receiver for the Tigers. "Sometimes when something goes wrong, people blame others. That's not accepted on a sports team."
Trent has aspirations of getting into sports medicine and becoming an orthopedist.
Gaughan has several dermatologists in his family, including one of his grandfathers and an uncle, so that's a possible route he will take.
Holle, who rebounded from three knee surgeries while at FHSU to enjoy his best season his senior year, said he would like to own a physical therapy and strength and conditioning center some day.
Brown wasn't surprised while listening to his former players' career goals.
"They're highly motivated guys who set their sights on something; they had a plan, and they stuck to it," Brown said. "And they made it."
"Impressive, amazing," FHSU President Mirta M. Martin said. "That's what Fort Hays State is all about -- selfless, dedicated individuals on the field and off the field, and a strong commitment to excellence. They're not only improving their lives but others around them. They make us proud."
Trent has similar feelings about Fort Hays State. He was chasing the Division I dream until he visited FHSU.
"Coach Brown recruits players of high character who are good football players," Trent said. "He has done a great job of blending western Kansas players with kids from all across the nation.
"Coach Brown is why I came here," he added. "When I met him and some of the staff, I couldn't say, 'No.' And I really liked the biology department. This was home from the get-go."
Brown grinned. Hands in his pockets, he looked like a proud father while talking about the first med students of his coaching career.
"It's huge," Brown said of the trio's impending success in the medical field. "I'm counting on them taking care of me someday."
WILDLIFE AND PARKS REPORTS
Learn To Sail From The Pros
CHENEY – Anyone 18 or older with an interest in "riding the wind" or gliding down a Kansas lake or reservoir in style is a perfect candidate for the Ninnescah Sailing Association's (NSA) "Learn to Sail" program. Open to members and non-members, the program is led by experienced, certified U.S. Sailing instructors who will share their knowledge of basic boat-handling skills, sailing terminology, knot tying, and more.
The three-day course consists of an introductory classroom session, followed by two water days. After completing the classroom session, participants will receive sailing instruction on a Sunfish sailboat, hands-on keelboat training, and get to sail with experienced NSA keelboat owners and their crews. Both days of sailing on the water will include brief periods of onshore demonstrations and classroom work.
The cost to participate is $250 per non-member, and $195 for NSA members. Life jackets, course materials, use of sailboats, and safety equipment are provided. Graduates of the class interested in joining NSA will have their initiation fee waived and pay half-price on their first year of membership.
For information, visit www.ninnescah.org, or contact Kent Carter at (316) 655-4993 or learn2sail@ninnescah.org.
Agencies Cooperate to Control Carp In Milford Reservoir
PRATT – The Kansas Department of Wildlife, Parks and Tourism (KDWPT) is working with the Kansas Department of Health and Environment to remove carp from Milford Reservoir. Research indicates large numbers of carp can increase the potential for harmful blue-green algae blooms because of the sediment the fish stir up while feeding.
KDWPT fisheries biologists work diligently to control sport fish numbers through stocking, habitat enhancement and regulations such as creel and length limits. However, large populations of nonsport, or rough, fish such as carp and buffalo are more difficult to manage and can negatively impact the populations of more desirable species. Carp and buffalo are difficult for anglers to catch because of the fish's diet and eating habits, nor are they desired or targeted by anglers. Buffalo are filter feeders, eating zooplankton, and carp are bottom feeders, eating zooplankton, insects, crustaceans and worms. In addition to increasing water turbidity and potential for blue-green algae blooms, large populations of these rough fish compete for space and food with sport fish.
Through a bid process, a commercial fisherman is contracted to catch and remove rough fish from Kansas reservoirs. The removal process usually takes place when large numbers of carp and buffalo can be caught without impacting sport fish. Commercial fishing operations are going on this spring at Milford, and anglers may see nets in the upper end.
At times, the market for the meat of certain rough fish species makes the effort profitable. However, KDWPT subsidizes the removal of carp, paying for each pound of carp removed and ensuring that commercial efforts continue even when markets are down.
Agency officials hope that removing carp from Milford will improve water quality and reduce the potential for blue-green algae blooms, while also providing benefits to sport fish.
Fish For Free June 4 and 5
PRATT – There's not much today you can get for free, especially a weekend's worth of entertainment for the whole family, but thanks to the Kansas Department of Wildlife, Parks and Tourism, there's an exception to this – Free Fishing Weekend.
The 2016 Free Fishing Weekend will take place June 4 and 5 and is the perfect opportunity to introduce others to the joys of angling. Typically held the first full weekend in June in association with National Fishing Week, free fishing weekends are two-day periods when fishing licenses are not required to fish Kansas lakes and reservoirs. The only thing anglers need to keep in mind is while license requirements are waived for the weekend, anglers must still abide by all other regulations such as length and creel limits, equipment requirements, etc.
If you're looking for a place to drop a line during Free Fishing Weekend, visit ksoutdoors.com/fishing and click "Where To Fish" for a list of fishing locations near you. You can also check out the 2016 Fishing Forecast and the Weekly Fishing Reports to you decide where to fish.
After you've found an ideal spot or two, consult the 2016 Kansas Fishing Regulations Summary prior to hitting the water. The summary contains vital information specific to all public waters and even includes color illustrations to help identify fish. View an electronic version at ksoutdoors.com/fishing, or pick up a hard-copy wherever licenses are sold.
With the right location, a variety of baits to choose from, and some cooperative weather, Kansas fishing can be a blast. Give it a try; we bet you'll be hooked.
Walleye Study at El Dorado, Cheney Relies on Anglers
PRATT – Fisheries biologists with the Kansas Department of Wildlife, Parks and Tourism will conduct a study during the month of May at Cheney and El Dorado Reservoirs examining the age and sex of angler-harvested walleye. Windshield cards will be placed on vehicles at the two reservoirs during the month of May, asking anglers who harvest walleye to contact the phone number during the survey time period provided on the card. An on-site clerk will then quickly collect information from the harvested fish before returning them back to anglers.
Apart from feeling good about providing critical information to fisheries staff, participants can also walk away with a walleye research team hat in exchange for their cooperation.
Fisheries staff expect the information collected will be helpful in gaining a better understanding of harvested walleye sex ratios, as well as aid in the management of walleye statewide.
For more information on this study, contact Fisheries regional supervisor Sean Lynott at sean.lynott@ksoutdoors.com.
HISTORY IS FUN ~ Bob Caplinger
Old news from the 1942 Issues of Effingham New Leaf
WORLD WAR II STARTED DECEMBER 7, 1941, WE WILL HAVE NEWS ITEMS SHOWING ATCHISON COUNTY PEOPLE AND THE WAR.
"Ralph Lassen, of Muscotah, will report on Saturday for Army duty."
"John Jackson spent Christmas holidays in Kansas City and while there enlisted in the Marines. He will be leaving about the first of January."
"Harold Sells returned to Ottawa, Friday. Harold has applied for a commission in the engineering corps in the Army. Harold is a civil engineer."
"The 35th Division has been moved from Camp Robinson, Ark. to Ft. Ord, California. Joe Blocker, an Effingham boy, belongs to this division."
"Men between the ages of 21 and 38 are needed for service in the U. S. Border Patrol."
"Under Arrington item: Bud Ruble has enlisted in the Navy. Neil Schoonover and Frank Freeland, Jr. were inducted into military service Monday."
"No word has yet been received concerning Jake Warner, who was on the battleship Arizona. The Warner family lives just south of Larkin."
"Bert Ross has been put in class A as fit and available for the draft. Darwyn Acheson, another Effingham young man is in the same class."
"All Kansas draftees released from the army in recent months because they were over 28 or for other reasons, will be called back into service immediately.
"Local draft boards will compile the lists and the army will inform the men when and where to report.
"Most of the men sent home were released because they were 28 or over but a few were discharged because of dependency claims that would not be accepted in war time. All those released were placed in reserve ranks."
"Billy Stephenson, of Effingham, and Harry Olson, of Monrovia, were among those over 28 years old called into service. They reported at Ft. Leavenworth, Sunday."
"Jimmie Clark is in the medical corps department at Paine Field, Wash."
"Johnnie Gerety came home as a first class private with a stripe on his sleeve, but best of all is his increase in wages from $30 to $56 per month. Johnnie is located in Ft. Leavenworth."
"Albert McNeil, who was employed at the shipyards in New Jersey, writes his parents, Mr. and Mrs. Albert McNeil, he's 'in the Army now'. He is stationed at Fort Monmouth, New Jersey, along with Ray Wyatt, also from Effingham."
HISTORY FROM THE OBITUARY OF HARRY HEFFELFINGER. "Harry Heffelfinger, 74, died Sunday at the University of Kansas Hospital.
"He was born Dec. 6, 1867, in Newburgh, Pa., and came to Effingham in 1886 with his parents, the late Mr. and Mrs. W. P. Heffelfinger. The first year he arrived, he worked for E. J. Byers in the furniture store, then went to farming. For many years he farmed the A. J. Rice place four miles southwest of Effingham.
"The past few years since the death of his sister, Mabel, who was his housekeeper, after he retired from farming, he has been living alone in the home of his late parents.
"Surviving are three sisters, Mrs. Clara Smith, St. Joe; Mrs. Roy Hickerson, Kansas City; Miss Nora Heffelfinger, Monmouth, Ill., and three brothers, John Heffelfinger, Newton; Agnew Heffelfinger, Fayetteville, Ark., and W. S. Heffelfinger, Effingham.
OBITUARY OF BILLY GIBSON. To this date, Jan. 6, 1942, there was no further information about the death of Billy, and he is still listed as missing in action. The newspaper went ahead and printed an obituary.
"Billy was born June 1, 1921 in the Farmington community. He attended the Cain school at Farmington and in 1940 graduated from ACCHS where he was the member of the football team.
"He enlisted in the navy Nov. 20, 1940. In all his letters to his mother he told how much he enjoyed navy life. He wanted to be a gunner's mate and was making good progress toward that goal. In a news reel shown at Atchison theatre recently he was shown loading a big gun aboard a warship. The film was made prior to hostilities.
"Ever since he has been in the navy, Billy has sent money home to be saved for him. In his last letter he asked his mother to take part of his savings and buy his sister, Mrs. Dale Gilbert, of Arrington, a wedding present and a Christmas present. Mrs. Gilbert was married last spring but Billy had not been able to find a satisfactory wedding present for her abroad.
"Before enlisting Billy worked for Wm. Sutter west of Effingham and also for L.F.M., in Atchison.
"Billy's father, Walter Gibson, who died four years ago, was a World War Veteran. As a member of the 3rd Division he fought in six major battles.
"Mrs. Gibson teaches a school northeast of Troy. She makes her home with Mrs. John Whitaker of Atchison."
LONG TIME SERVICE TO THE EFFINGHAM CEMETERY ASS'N. "C. N. Snyder, after 26 years of faithful service as treasurer of the Cemetery Association, asked to be released at their last meeting and Frank Tuley was elected to succeed him. Resolutions of appreciation will be entered on the minutes honoring Mr. Snyder. His was certainly of long service to the community at large. A. G. Valentine was reelected president, John Pinder, secretary. Rob't Hawk was named a new member of the board of trustees."
GOLDEN WEDDING ANNIVERSARY. "Fifty years ago on January 12th, Anna Elizabeth Martinosky became the bride of Joseph Sauer in St. Agnes church, Bigelow, Mo. They were a brave young couple as they drove four miles in a lumber wagon with the temperature at 22 below zero.
"The couple started housekeeping on the groom's father's farm, the late Frank Sauer, near Bigelow, Mo., later moving to the farm they now own 3 miles southwest of Effingham on which they have lived practically all their married life.
"To this union, 8 children were born, 6 daughters and 2 sons, of whom all are living and grown. They are Mrs. Geo Lemke and Mrs. John Kuckelman, Effingham; Lenora, Frank and Anna of the home; William, Atchison; Mrs. Chas Zeit, Mrs. Francis Hager, Good Intent."
RE-ELECTED FOR A TENTH TERM. "Prin. Frank Hunn was re-elected for the tenth successive time as principal of ACCHS at an increase in salary. Prin. Hunn sent out questionnaires to 235 families as to the change in time. The majority favored turning up the clocks and staying in bed and that is what will be done."
KILLED BY GAS. "Last year 4,077 people were killed by gas, 30 inhaled it, 47 put a match to it, and 4,000 stepped on it."
CLASSIFIED ADS
DO YOU WANT YOUR ISSUE OF THE NEWSLEAF MAILED TO YOUR HOME OR BUSINESS? SUBSCRIPTIONS ARE NOW AVAILABLE AT THE RATE OF $42.00 FOR 1 YEAR.
To subscribe send your check to: The Newsleaf; PO Box 209; Effingham, Ks. 66023.
Tire Tech Position - Full Time Tech, 44 hours per week- Health, Life, Disability, Retirement benefits - Experience in passenger and truck tires preferred. Apply in person at Dillon Tire, 2000 Skyway Hwy 59, Atchison, KS.
"GUESS WHO"
Can you identify the place, persons or year in this photo? Last issue was a group of Camp Creek kids at the church in the late 1950's. Recognized Dennis Bodenhausen, Leroy Schrader and Mary Yost.
LAST WEEK
Problems with this web site contact cap@thenewsleaf.com Last updated 5-24-2016
<![if !vml]>
<![endif]>