You are our Visitor
The March 3, 2015 Edition
of
The Newsleaf
Vol. 12 Issue 9
QUOTES
Our principles are the springs of our actions. Our actions, the springs of our happiness or misery. Too much care, therefore, cannot be taken in forming our principles. ~ Red Skelton
Rhetoric is a poor substitute for action, and we have trusted only to rhetoric. If we are really to be a great nation, we must not merely talk; we must act big. ~ Theodore Roosevelt
BETWEEN THE ISSUES

Southside Grocery is holding their Final Closeout Sale will be March 7 from 10AM till Noon. Everything is 40% OFF.
FRONT PAGE
WRESTLING REPORT FROM HAYS
The ACCHS grapplers continued the tradition of sending a fine contingent of competitors to the State Tournament in Hays. This year our sophomore entry Hunter Ostertag became the Champion in his 120 weight class. Some interesting statistics about Hunter's bracket. He wrestled, and beat, the 2nd, 3rd and 4th place wrestlers. The 1st,3rd, 4th and 5th place wrestlers were from the top of the bracket, the 2nd and 6th place wrestlers were from the bottom. Hunter dedicated his win to his teammate, Logan Bowen, who was unable to finish out the season because of medical issues. Below are the details of each bracket's activity for the five wrestlers that went to Hays.
Results for Effingham-Atchison County
106 – Karl Scholz: (17-13) place is unknown and scored 1.00 team point. Champ. Round 1 - Ryan Johnson (Norton Community) 41-5 won by fall over Karl Scholz (Effingham-Atchison County) 17-13 (Fall 1:10); Cons. Round 1 - Karl Scholz (Effingham-Atchison County) 17-13 won by decision over Jacen Spragg (Halstead) 17-16 (Dec 8-7); Cons. Round 2 - Estin Slack (Oakley) 36-12 won by fall over Karl Scholz (Effingham-Atchison County) 17-13 (Fall 2:30).
120 – Hunter Ostertag (33-9) placed 1st and scored 24.50 team points. Champ. Round 1 - Hunter Ostertag (Effingham-Atchison County) 33-9 won by tech fall over Dakota Morrill (Cherryvale) 29-15 (TF-1.5 0:00 (20-5); Quarterfinal - Hunter Ostertag (Effingham-Atchison County) 33-9 won by major decision over Cody Salazar (Sterling) 37-5 (MD 11-0); Semifinal - Hunter Ostertag (Effingham-Atchison County) 33-9 won by decision over Colton Hutchinson (Smith Center) 36-8 (Dec 6-2); 1st Place Match - Hunter Ostertag (Effingham-Atchison County) 33-9 won by decision over Dalton Dultmeier (Silver Lake) 41-6 (Dec 1-0).
170 – Joey Landwehr (19-9) place is unknown and scored 1.00 team point. Champ. Round 1 - Hunter Hanzlick (Hoisington) 33-15 won by decision over Joey Landwehr (Effingham-Atchison County) 19-9 (Dec 7-4); Cons. Round 1 - Joey Landwehr (Effingham-Atchison County) 19-9 won by decision over Rico Cherico (Cherryvale) 30-16 (Dec 5-4); Cons. Round 2 - Christian Keith (Eureka) 33-8 won by fall over Joey Landwehr (Effingham-Atchison County) 19-9 (Fall 4:57).
195 – Jake Handke (22-11) place is unknown and scored 2.00 team points. Champ. Round 1 - Jordan Dole (Norton Community) 28-15 won by fall over Jacob Handke (Effingham-Atchison County) 22-11 (Fall 4:48); Cons. Round 1 - Jacob Handke (Effingham-Atchison County) 22-11 won by major decision over Tanner Schneider (Herington) 26-13 (MD 14-1); Cons. Round 2 - Dustin Blow (Onaga) 43-5 won by fall over Jacob Handke (Effingham-Atchison County) 22-11 (Fall 4:19).
220 – Bratten Forbes (28-12) place is unknown and scored 4.00 team points. Champ. Round 1 - Bratten Forbes (Effingham-Atchison County) 28-12 won by fall over Justin Bradley (Hoisington) 8-5 (Fall 4:24); Quarterfinal - AJ Cooper (Cimarron) 38-3 won by fall over Bratten Forbes (Effingham-Atchison County) 28-12 (Fall 1:05); Cons. Round 2 - Zachery Strother (Douglass) 37-8 won by major decision over Bratten Forbes (Effingham-Atchison County) 28-12 (MD 13-4).
USDA Provides One-Time Extension of Deadline to Update Base Acres or Yield History for ARC/PLC Programs
Farmers Now Have Until March 31 to Update Yields and Reallocate Base Acres; Deadline for Choosing Between ARC and PLC also Remains March 31
WASHINGTON, Feb. 27, 2015 — Agriculture Secretary Tom Vilsack announced today that a one-time extension will be provided to producers for the new safety-net programs established by the 2014 Farm Bill, known as Agriculture Risk Coverage (ARC) and Price Loss Coverage (PLC). The final day to update yield history or reallocate base acres has been extended one additional month, from Feb. 27, 2015 until March 31, 2015. The final day for farm owners and producers to choose ARC or PLC coverage also remains March 31, 2015.
"This is an important decision for producers, because these programs provide financial protection against unexpected changes in the marketplace. Producers are working to make the best decision they can. And we're working to ensure that they've got the time, the information, and the opportunities to have those final conversations, review their data, and to visit the Farm Service Agency to make those decisions," said Vilsack.
If no changes are made to yield history or base acres by March 31, 2015, the farm's current yield and base will be used. A program choice of ARC or PLC coverage also must be made by March 31, 2015, or there will be no 2014 payments for the farm and the farm will default to PLC coverage through the 2018 crop year.
"These are complex decisions, which is why we launched a strong education and outreach campaign back in September. Now we're providing a one-time extension of an additional month so that every producer is fully prepared to enroll in this program, " said Vilsack.
Nationwide, more than 2.9 million educational postcards, in English and Spanish, have been sent to producers, and over 4,100 training sessions have been conducted on the new safety-net programs.
The online tools, available at www.fsa.usda.gov/arc-plc, allow producers to explore projections on how ARC or PLC coverage will affect their operation under possible future scenarios.
Covered commodities include barley, canola, large and small chickpeas, corn, crambe, flaxseed, grain sorghum, lentils, mustard seed, oats, peanuts, dry peas, rapeseed, long grain rice, medium grain rice (which includes short grain rice), safflower seed, sesame, soybeans, sunflower seed and wheat. Upland cotton is no longer a covered commodity.
To learn more, farmers can contact their local Farm Service Agency county office. To find your local office visit http://offices.usda.gov.
The Farm Bill builds on historic economic gains in rural America over the past six years, while achieving meaningful reform and billions of dollars in savings for the taxpayer. Since enactment, the U.S. Department of Agriculture has made significant progress to implement each provision of this critical legislation, including providing disaster relief to farmers and ranchers; strengthening risk management tools; expanding access to rural credit; funding critical research; establishing innovative public-private conservation partnerships; developing new markets for rural-made products; and investing in infrastructure, housing and community facilities to help improve quality of life in rural America. For more information, visit www.usda.gov/farmbill.
ALL AROUND US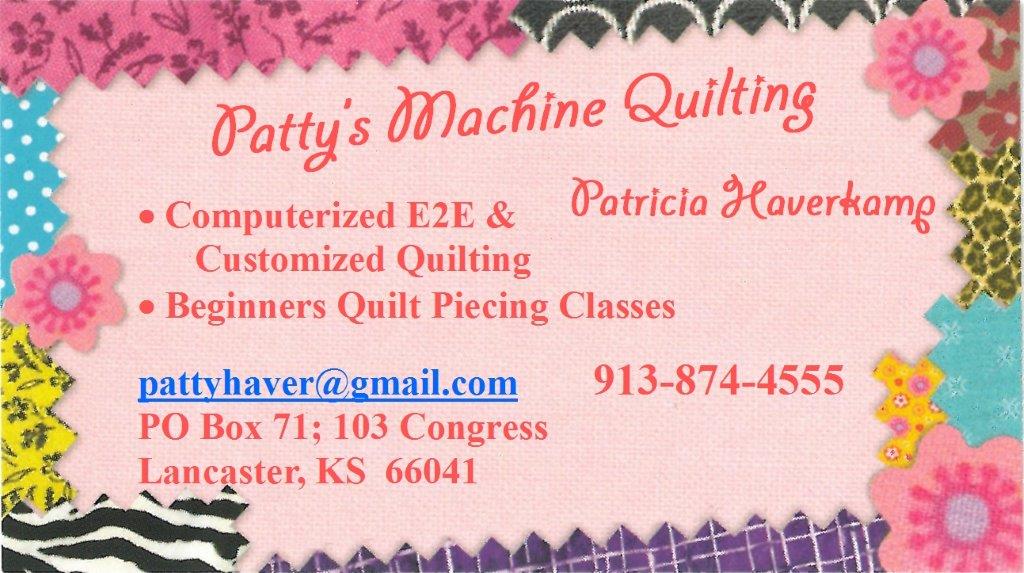 WORLD DAY OF PRAYER
Effingham St. Ann's Catholic Church Altar Society is hosting the World Day of Prayer Service, March 6 at 2:00 p.m. This year's program is entitled Jesus Said, "Do You Understand What I Have Done for You?" The women of the Bahamas invite us into the story of Jesus washing the Disciples' feet in John 13, focusing on his question to them: Do you understand what I have done for you? Everyone is welcome.
RSVP RESCHEDULED
RSVP Inc. has postponed the community game night and dinner in Effingham orignally scheduled for this last Saturday. The new date announced is Saturday, March 21st, 6:00 pm at the same location, St. Ann's Parish Center.
All supporters who have made reservations will be contacted personally about this change. If the alternate date does not work for you, a refund will be made. Additional reservations for the March date can be made if space becomes available. RSVP appreciates all the support we've received from the community.
MARY MARTHA CIRCLE
The Mary Martha Circle of the Effingham Union Church met January 11 with Nancy Keith as hostess. Ten members and one guest, Jeannie Hedrick, were present. Eileen Ellerman opened the meeting with devotions on Hope. Plans were made for the graduates' recognition. Date will be announced at a later date. Plans were finalized for the soup dinner, February 22. Members voted to donate to RSVP and ACCHS After Prom Committee. Jennifer Snyder gave the lesson on five times that love is mentioned in the Bible. The next meeting is June 10th with Pat Snyder as hostess. Linda Montgomery will give the lesson and Sally Ellerman devotions.
EFFINGHAM COMMUNITY CLUB
The Effingham Community Club met February 23 in the Effingham City Council Room with 16 members attending. Co-chairman Denny Cunningham presided over the meeting. The meeting was opened with the Flag Salute, the club song, "America," and the Club Collect. Lucille Coder shared "This is My Prayer" and "Take Time" for devotions. For roll call members told about their trips in Kansas. The club received a thank you note from the ACCHS After Prom Committee for the club's donation. Nancy Keith gave the Library report and she also reported that the Parents As Teachers still meet once a month. She reported on the books purchased with her mother's memorial fund due to the generosity of the community. The books are self-help books and children's books.
Nancy also handed out copies of the book Abandoned and Forgotten, An Orphan Girl's tale of Survival During World War II by Evelyne Tannehill for the book discussion group.
After the business meeting the group enjoyed viewing the movie, "Kansas: The Center of it All." The movie depicted Kansas terrain, historical buildings and many points of interest. It was very informative and the group learned a lot about Kansas.
The next meeting is March 23 with Martha Coder and Amy Coder as hostesses. Virginia Blunt will give the devotions and the program will be provided by Frances Williamson on gardening.
RED HAT GET- TOGETHER
The Effingham Red Hatters met on February 22 in the city council room with a catered meal by Amy Jeffrey. Fifteen members enjoyed the meal, the visit, and the White Elephant exchange. Marci Feldkamp and Ruth Beal decorated the tables in a patriotic theme for Presidents' Day.
KANSAS FFA WEEK CELEBRATED
MANHATTAN, Kan. - Governor Sam Brownback today signed a proclamation declaring Feb. 21- 28 as Kansas FFA Week. The Kansas State FFA officers met with Gov. Brownback and several key legislative leaders in Topeka to promote and celebrate FFA Week. In Kansas there are more than 8,894 FFA members in 176 chapters across the state. The FFA strives to make a positive difference in the lives of students by developing the potential for premier leadership, personal growth and career success. As the largest economic driver in Kansas, the agriculture industry works diligently to provide our food, fiber and energy needs not only in America, but around the world. Providing a solid foundation for the development of future agriculture leaders, the FFA prepares students to meet the demands of feeding the growing world. "I know first-hand the benefits of serving as an FFA officer," Governor Brownback said.
SIGNING CEREMONY HELD
Last Thursday, ACCHS Senior Hannah Hundley signed a letter of intent to attend school and play volleyball at Benedictine College. Tiger talent is going to well represented this next year at Benedictine.
EFFINGHAM UNION CHURCH NEWS
UPCOMING EVENTS
Mar. 4—Soup and Sermon
Mar. 6—World Day of Prayer 2:00 p.m.
Mar. 7—UMW District meeting, Holton Evangel Methodist Church
Mar. 8—JAM Taco dinner at 11:00 a.m.
Mar. 11—Soup and Sermon
Mar. 15-Worship Committee fellowship potluck after service
Mar. 18—Soup and Sermon & Union Church women will furnish the soup
Mar. 25. Soup and Sermon
Mar. 27—Trip to TRM
Mar. 29—Palm Sunday
The confirmation class will be received
Apr. 1—Soup and Sermon
Deadline to submit scholarship applications
Apr. 2—Maundy Thurs. Service at 7 pm
Apr. 5—EASTER
Apr. 9—Women's Society Spring Meeting
Apr 16-18—Congregational Care Training Ministry Seminar
ENDOWMENT COMMITTEE REPORT-The Committee is continuing to work on setting up an investment account for the scholarship monies. They will list Nancy Fasse as Board chairman, Mike Pangburn as Financial Chairman and Dede Caplinger as Endowment chairman to comply with legal requirements.
FOOD PANTRY LIST FOR MARCH: Canned Soup, Crackers, Ramen Noodles, Boxed Potatoes, Pancake Mix, Syrup
TACO DINNER-The JAM kids are serving a Taco Dinner March 8 at 11:00 a.m. in the Union Church Christian Education Building. There is a free will offering. Funds raised will help the kids attend church camp this summer. They will also be singing during the worship service.
CONGREGATIONAL CARE TRAINING MINSTRY SEMINAR-One of the topics covered at training in Kansas City in January was that as board members, we are all "ministers" to our congregations, not just our Pastor.
The Congregation Care Training Ministry Seminar on April 16-18 (Thursday, Friday, and Saturday) would be a great opportunity to learn more about how to care for others. It is something to consider. My parents went through a program similar to this, and they became the visitation team in their church. I have spoken to others who have gone through similar training. All of these folks have told me it would be a benefit to have this knowledge at your disposal. The "Boundaries" training is especially important should you wish to make this a part of your personal ministry. ~ Mike Pangburn
RESCUE MISSION VOLUNTEERS-On Feb. 27th Dede Caplinger, Pastor Jeff, Diane Kiehl, Nancy Keith and Elaine Oakleaf served dinner at TRM. Those signed up for March 27th are Rita Madden, Elaine Oakleaf, Sharon Peterson, Linda Montgomery and Cindy Ladd. Thanks to all of them for showing Jesus' love for the least of us.
NITE CIRCLE-Nite Circle met January 19 with Alice Johnson as hostess. She was unable to attend the meeting but she furnished the refreshments. Cindy Ladd, chairperson, called the meeting to order with prayer and welcomed everyone. Sue Dahl gave devotions on "Security." Eight members answered roll call with "joys and concerns." Correspondence was read from ACCHS After Prom, Kelly Bender, and Nora Culver. The Fall Banners ordered for the church were viewed. Alice Johnson and Nancy Fasse provided food for the Bloodmobile Jan, 19th. Plans were completed for the Valentine Dinner to be held February 7. Chuck Hawk will cater the meal and Main Event students will be asked to help serve. Nite Circle will provide food to Main Event students and make a donation to their Mission Trip fund. Connie Dunster will do decorations with help from some members and Bunco will be played after the meal.
Nite Circle will help with Soup and Sermon on March 18. Cindy will send an email requesting food donation. We will also need four helpers.
WOMEN'S SOCIETY REPORT-The Women's Society received a donation recently and new pans for the kitchen were purchased in memory of Beverly Sutter.
Nite Circle hosted the Valentine's Dinner and many were able to spend an enjoyable evening and meal. The Mary-Martha Circle also hosted a Soup and Dessert Lunch on February 22nd. The cold weather made the soups and desserts much more delicious.
March 7 will be the Topeka District UMW Spring Event at the Holton Evangel UMC in Holton. If you are interested in attending please contact Sue Dahl.
The Women's Society will be preparing and serving noon time lunch for the Soup and Sermon series on March 18th at the Atchison Methodist Church. Volunteers are needed to make cookies, veggies, and/or help serve the lunch. Each Circle will participate in this luncheon and others are also invited to assist and attend that day.
The Spring Women's Society Meeting will be Thursday, April 9 at 7:00PM here at our church. The Nite Circle is in charge of the program and refreshments. We hope to have three book reviews that evening. Details will be completed at Nite Circle's next meeting on March 16th.
The Women's Society has certainly been in mission work during these past months. It is only through each person's generosity and talents that great things have and will be accomplished in service to our Lord. Thank you ever so much.
Sue Dahl, Women's Society Chairperson
JAM REPORT-Our average attendance for JAM has been 33. We enjoy sharing the Word of God, and teaching them songs of Jesus' love.
Our stories have taught us about Zacchaeus, the wee little man who wanted to see Jesus, so he climbed up into a tree. Jesus told him to come down for he was going to his house. Jesus told Zacchaeus that getting to know Him was important. Zacchaeus repented of his sins and chose to follow Jesus. Jesus doesn't force anyone to follow Him, but wants us to love him as he loves us. Even though David was just a boy, he had the courage to fight the giant Goliath because David knew that the Lord would be with him. God is also always with us. We need only to put our faith and trust in God and he will keep us safe. I am Special to Jesus. Jesus loves us so much that He died for our sins so that we may live with Him forever in heaven. We should have reverence in our hearts for the Lord and respect Him. God knows our thoughts as well as our actions. WE ARE SPECIAL to God whatever our size or age. Why did Jesus heal the blind man? Jesus loved him and He has that much love for us, too. They talked about ways they can show love to others just like Jesus showed love to the blind man. In the story of John the Baptist, the children were asked if they ever told their friends about God and why it is important for us to let others know about God and how He wants us to live.
We thank Rhonda Thorpe, Laura Gigstad, Bev Bowyer, and Cindy Pangburn for providing snacks for us.
Our mission project for this semester will be collecting food items for the needy. Any non-perishable food may be brought. Our goal is 50 items to receive an ice cream treat.
Mark your calendar for March 8th. The children will be singing during the worship hour and serving their annual Taco Dinner following. We hope that you will be able to come join us. The money given will be used to help pay for JAM Kids supplies as well as camp fees for the twenty children planning on attending church camp this summer. We appreciate your loyal support.
By Mary Kay Barnett, JAM secretary
SCHOLARSHIP APPLICATIONS-High school seniors contact Pastor Jeff or Dede Caplinger (dede@caplingers.com) for application forms. Applications are due by April 1st.
CONDOLENCES- Our sympathy to Nancy & Harvey Fasse in the passing of her mother, who now resides in God's presence.
EFFINGHAM CITY COUNCIL MEETING AGENDA
March 4, 2015 the Effingham City Council will meet at 7:00 P.M. Besides normal business the Tree Board will make a report and a policy regarding mailbox damages due to snow removal will be discussed.
DAR MEETING PLANNED
The Atchison Chapter of the Daughters of the American Revolution met on Feb. 14, 2015 at the Atchison Library. The DAR was officially formed on Oct. 11, 1890 and 125 years later we will join together in a nationwide effort to illustrate our National Society's collective commitment to America by serving our communities on National DAR Day of Service, October 11, 2015. The Atchison Chapter is planning ways we can serve our community on October 11.
The Kansas DAR winner of the Christopher Columbus essay is William Gross, a senior at Pleasant Ridge High School. He will be honored at the KSDAR Spring conference at Manhattan in April. The next regular meeting will be April 11, 2015.
KEVIN UPDATE
Kevin Kuykendall has a new phone number (318-924-5065) and address: 231 N. Main St.; Shreveport, LA 71107
USD 377 SCHOOL NEWS
JUDGES NEEDED
Greetings! The Talking Tigers Invitational Forensics tournament is fast approaching, and we are still seeking judges to help us out that day. We have 19 schools attending, and 10 events this year, so we'd really appreciate your help! Attached is an invitation to serve as a judge for the upcoming tournament on March 7, 2015. You may judge 1 round or all 4, whatever your schedule allows. No previous experience is needed - training will be provided! It's a great experience to see the talented competitors in our region. If you know of someone who might be interested in judging, please share this information with them!
Here is a link to the Google Form to sign up if you are interested in judging. Again, feel free to pass this along to anyone else you think might be interested: http://goo.gl/forms/02IQrThap1. Let me know if you have questions or need further information. Thanks much! Noelle Walters, Talking Tigers coach
Talking Tigers Update
The ACCHS Talking Tigers Forensics team competed at Perry-Lecompton HS on Saturday, February 28. Congratulations to finalists Mikayla Nehl, 5th place Poetry Interpretation; Jacob Chalfant, 5th place Informative Speaking; and Kendra Rodecap, 1st place Original Oration. Kendra's oration is now qualified for the 3A State Championships. The Talking Tigers will compete at the Big 7 League tournament hosted by Sabetha on March 4 and will host the Talking Tigers Invitational on March 7.
Green – Pickering Wedding Announcement
Lane Elizabeth Green and Shaun Joel Pickering, both of Pataskala, Ohio, were married Saturday, September 6, half-past one o'clock in the afternoon at the Pataskala United Methodist Church in Pataskala, Ohio. The Reverend James R. Sharrett and The Reverend Father Edward L. Keck officiated.
The bride is the daughter of Ms. Lori Green of Birmingham, Alabama, and Mr. Michael Gorius of Heath, Ohio.
The bridegroom is the son of Mr. and Mrs. Rex Pickering of Atchison, Kansas.
Music was performed by Mrs. Myrna Graves and the Pataskala United Methodist Choir under the direction of Mrs. Amy Hoovler-Helwagen. The bridal party advanced to "The Gift of Love" arranged by Hal Hopson and sung by the PUMC Choir with Mrs. Martha Stought, soloist, accompanied by Ms. Susie Arnold, pianist. The bride chose an ivory tulle empire dress with sweetheart neckline, cap sleeve, and chapel-length train accented with beaded Alencon lace. Her veil was elbow-length tulle with a silver comb encrusted with pearls and rhinestones. The bride, carrying a bouquet of hosta leaves with white roses was escorted by her father to "Grand Choer Dialogue" by Eugene Gigout, played by Mrs. Graves, organist. She was met at the altar by her groom who wore a two-button gray suit with purple-striped necktie.
During the ceremony Mrs. Kimberly Gorius-Zies, cousin of the bride, read 1 John 4:7-11. Mrs. Jennifer Luna, sister of the groom, read 1 Corinthians 13:4-7, 13.
The bride's sister, Miss Katelyn Gorius from Heath, Ohio, was the maid of honor. Ms. Rachel Blackburn, Lawrence, Kansas was the bridesmaid.
Mr. Josh Hall of Cummings, Kansas, was the best man. Mr. Jacob Worley of Eldon, Missouri, was the groomsman. Ushers were Mr. James (Jake) Green, uncle of the bride and Mr. Gustabo Luna, brother-in-law of the groom.
A cake reception and dance was held immediately following the ceremony at the Elks Lodge in Newark, Ohio.
After a honeymoon visiting the Grand Tetons, Yellowstone National Park, and the Black Hills of South Dakota, the couple hosted a cake reception on September 20, 2014 in the Fellowship Hall of the Cummings Christian Church, Cummings, Kansas.
The couple is now at home in Pataskala, Ohio.
NEW BEGINNINGS ~ Jack Albright
WHEN THE FAITHFUL FAIL
Elvis Presley, and many others, touched our tender heart strings when they sang: "When I've done the best I can and my friends misunderstand…Thou who knowest all about me…stand by me."
These words seem to touch the heartstrings of every Christian that struggles to become our best for God. As Christians we are challenged to strengthen our faith in order to change our avowed faith into physical actions that proves that our profession is genuine. "Show me your professed (invisible) faith by your visible good works," is the way James challenges us. (James 2:15)
Readers who earnestly strive to develop stronger faith by memorizing scripture passages, automatically enter the presence of God… that is a sacred atmosphere. In the sacred presence of God we discover that God's word, the Bible, is the only offensive weapon that is called the Sword of the Spirit. Memorizing scripture is learning to use the word of God to defeat the devil.
Once the Christian spends time in God's presence, they feel the glow and warmth, security, strength and wellbeing that comes from time spent in God's atmosphere.
Scripture warns us to be prepared for failure once we face the defiled atmosphere of the world. "Therefore let him who thinks he stands take heed lest he fall." (1 Cor. 10:12 NKJV)
Simon Peter is our example of temporary Christian failures. Hear his sincere, but boastful, profession of strength, loyalty and faith: "Although all these other disciples deny you–I will not." How appropriately Peter could join Elvis in singing, "When I do the best I can and my friends misunderstand…Thou who knoweth all about me, stand by me."
So. What happens when you and I come from our worship experience in God's divine atmosphere to practice using our new Sword of the Spirit to overcome the polluted atmosphere of daily living–and we fail?
One of the most prevalent feelings is that of being a total failure. We feel that we have fallen from a heavenly environment into a cesspool of defilement. We marvel at how quickly we yield to a tiny temptation that suddenly became a pinpoint that shattered our balloon filled with high-resolve. We may feel that we can't forgive ourselves for being weak–we fear that Jesus should give up on us.
We can find assurance when we read the story of the resurrected Jesus meeting the disciples by the Sea of Galilee. (See John 21) After Jesus ate breakfast with the disciples, he pointedly asked Peter three times if he loved him. Each time Peter sincerely expressed his love.
Hopefully you and I can learn of his love and forgiveness of our weakness and failures to live up to our own desires of faithful service as we hear Jesus restore Peter's place of service in the presence of the other disciples. The other disciples may have thought Peter would no longer be a disciple since he denied Christ.
I can imagine how I might feel when Christ does not reject me for failing. I can relate to these words, "When I do the best I can
And my friends misunderstand. Thou who never lost a battle
Stand by me." To be accepted and completely restored by Jesus gives birth to a stronger faith and deeper commitment.
I will change the wording of the song for my own benefit and all others who feel a similar need.
"When I'm growing old and feeble and the world is tossing me like a ship out on the sea. Thou who rulest wind and water, and Thou who never lost a battle…thank you for standing by me."
LETTERS TO THE EDITOR
UNDERSTANDING SCHOOL LUNCHES~ Angela Forshee
There have been recent changes to our school lunch system and many people have questions and concerns. The government is now regulating what our children eat daily in school. The purpose is to make sure that school-aged children are receiving the recommended amount of fruits, vegetables and whole grains. With childhood obesity on the rise, the changes seemed necessary.
To better understand the changes, I spoke with a local school food service director and superintendent. The changes were first made in 2010 but they were enforced in 2013. There are many children in school that receive free and reduced lunches. The government funds the schools based on a formula which provides each student a lunch at either a free or reduced price. Families have to apply and qualify for this service. If the regulations are not met, the state and federal funding for that school will get pulled. If this happens, school children will not be fed during the school day.
The lunches are based on recommended calorie intake for children. The calculations are based on ages. Pre-K through 8th grade receive the same calorie amounts and serving sizes and grades 9-12 receive a higher calorie amount and serving size. ¾ of the students' lunch tray has to be fruits and vegetables. They are required to take 2 out of 5 food items that the school offers. Due to the fact that children are required to take food that they may not want or like, one would think that food was being wasted, in turn, wasting money. Per the school, they notice that the most waste comes from the younger children. They suspect that's because the younger children eat breakfast at 8 am and then return for lunch at 10:30 or 11. The children are simply not hungry due to the early lunch time. The high school students seem to have less waste because they are given choices. The school director stated that she hasn't felt that more waste is being made due to the requirements, in her school, at least.
As far as the benefits of these changes, it's never a bad thing when a child receives more fruits and vegetables in their diet. Some of the changes are being challenged, though. The schools have found that whole grain is more difficult to cook with. All bread products served by the school have to be whole grain or it will not count towards the required amount of grain that children must receive daily. The calorie count is also being challenged, due to the fact that smaller children are required to take the same amounts as the older grade school and junior high students. The changes are new and as they become implemented, they are finding what works with the program and what doesn't.
As a parent of a child with growth issues, I was concerned that my child wasn't receiving the amount of calories he required. I had heard that if I sent a lunch with my child, I had to follow the same regulations as the school, but that is simply not the case. I am allowed to send my son with a meal based on his calorie needs, unless it is a carbonated beverage. If I choose for my child to eat the school lunch that is a conscience decision. I feel better knowing that I have the option to send lunch with my son to help with his growth. If others have a problem with the school lunches, they also have the choice to send your preferred calorie amount. After speaking with the school about the recent changes, I feel different towards the government's efforts. The school encouraged people to ask questions and educate themselves with the recent changes. They were able to answer my questions and put my mind at ease knowing my child was eating healthier.
As much as I appreciate the government's efforts, I feel that they should broaden their involvement in the fight. Forcing schools and restaurants to change their serving amounts is a start but it is not going to win the battle. Happy Meals are now smaller and restaurants provide calorie amounts for the food they serve. What will keep a child from getting a larger meal? Are children going to need to give their BMI before ordering fast food? Where does regulating stop?
The changes need to start at home. In the 1960s and 70s only 5-7% of children were obese, today that figure has jumped up to 17%. With technology growing dramatically, children are less active. They sit on their computers, phones, Playstations, Xboxes and any other gaming device they might have. Research shows the average child spends 7 hours a day on a cell phone, computer or other gaming consoles. The days of being home before the street lights are on is a thing of the past. Kids can play with their friends online without even getting out of their pajamas. With child molesters and crime on the rise, it's actually safer for a child to be at home.
The government should find other ways to help. I feel that they should provide funding for community centers. If small communities had a safe place to get up and get active that would be a great start. Not only would this provide jobs, it would get kids off the couch and give them better access to a variety of activities. Another way for the government to help would be to make healthier foods more affordable, maybe regulating the price could help the consumer when deciding between fresh fruits and vegetables or something high in fat. The cost of food is a contributing factor when grocery shopping for any family. The possibilities are endless.
In my research for writing this article I did have a change in my opinion. I appreciate the school speaking to me and sharing their ideas, concerns and the current regulations. We all need to be more aware of how our children are eating. Perhaps, this generation can teach the next generation about healthy eating and living a healthier lifestyle. We could all benefit from that. If you have concerns about the recent changes or ideas to make it better, be proactive, ask questions and find solutions. "The first step toward change is awareness. The second step is acceptance" ~ Nathaniel Branden
Editor's Note: Angela is a parent of a USD 341 student.
AGRICULTURE CAN DO THE JOB ~ John Schlageck, Kansas Farm Bureau
Agriculture is losing producers. No one will argue that point, but larger, more efficient producers are replacing those lost in this highly competitive industry.
While this is not necessarily a desirable trend, it is one that has continued for decades – maybe since the beginning of this noble profession. That said, it is also a trend that is not confined to agriculture but has affected nearly every sector of the U.S. and world economies.
Regardless of this ongoing change, care for the land continues to improve. Today's farmers are increasing the amount of organic matter in their soil. With the advent of no-till and reduced tillage farming, farmers continue to build organic matter and improve the soil. There is no reason to believe this practice will be discontinued.
Today's modern farmer is not exhausting the land. Just the opposite is true.
Without question scarce water is always a concern, especially in Midwestern states where rainfall is limited. Farmers constantly chart rainfall amounts and monitor weather conditions.
In Kansas, agricultural producers are aware of changes in the Ogallala Aquifer. They understand the navigable waters issue because of its wide-ranging impact on farmland and farming. They understand the importance of clean water and have long supported the need for clear jurisdictional lines and a common-sense approach to wetlands.
Farmers are very much tuned into water conservation. But agriculture has its naysayers.
Some are concerned about the potential of long-term climate change and its impact on food production.
Others believe crop yields will not keep up with population growth.
There is nothing to suggest yields will not keep up with population growth.
Even countries with marginal soil and more severe climates than our own are growing crops today. We have better yield potential and better food value today and with new genetics and technologies coming on line, there is no reason to believe the world won't be able to feed itself in the future.
The United States farmer and rancher can compete with other nations, if they aren't shackled by government regulations that cause production costs to soar.
Even the most efficient farmers in America can't make it with regulatory restrictions. Any regulations must be science based and uniform across the board for producers around the world.
If there is equal opportunity for everyone, where all producers have the same health and safety restrictions, U.S. agriculture will compete. Give farmers and ranchers the same opportunity, as others around the world and bountiful, wholesome food will continue.
Winston Churchill said many years ago, "Give us the tools and we will get the job done." The same can be said for agriculture in this country.
John Schlageck is a leading commentator on agriculture and rural Kansas. Born and raised on a diversified farm in northwestern Kansas, his writing reflects a lifetime of experience, knowledge and passion.
OBITUARIES
Bernard Paul Weishaar, Nortonville, KS, died February 26, 2015 at home.
Memorial services will be 10:30 AM, Saturday, March 7th at St. Joseph Catholic Church, Nortonville, with Father Lazar officiating. Private interment of cremains will be at a later date. A prayer service will be held at 6:00 PM, Friday, at the church with visitation to follow until 8:00 pm. Memorial contributions may be made to St. Joseph's Church Cemetery fund in care of the church at 221 N. Sycamore St., Nortonville, KS 66060 or Jefferson County Hospice, 1212 Walnut St., Oskaloosa, KS 66066. Words of comfort and remembrance may be left at www.beckerdyer.com.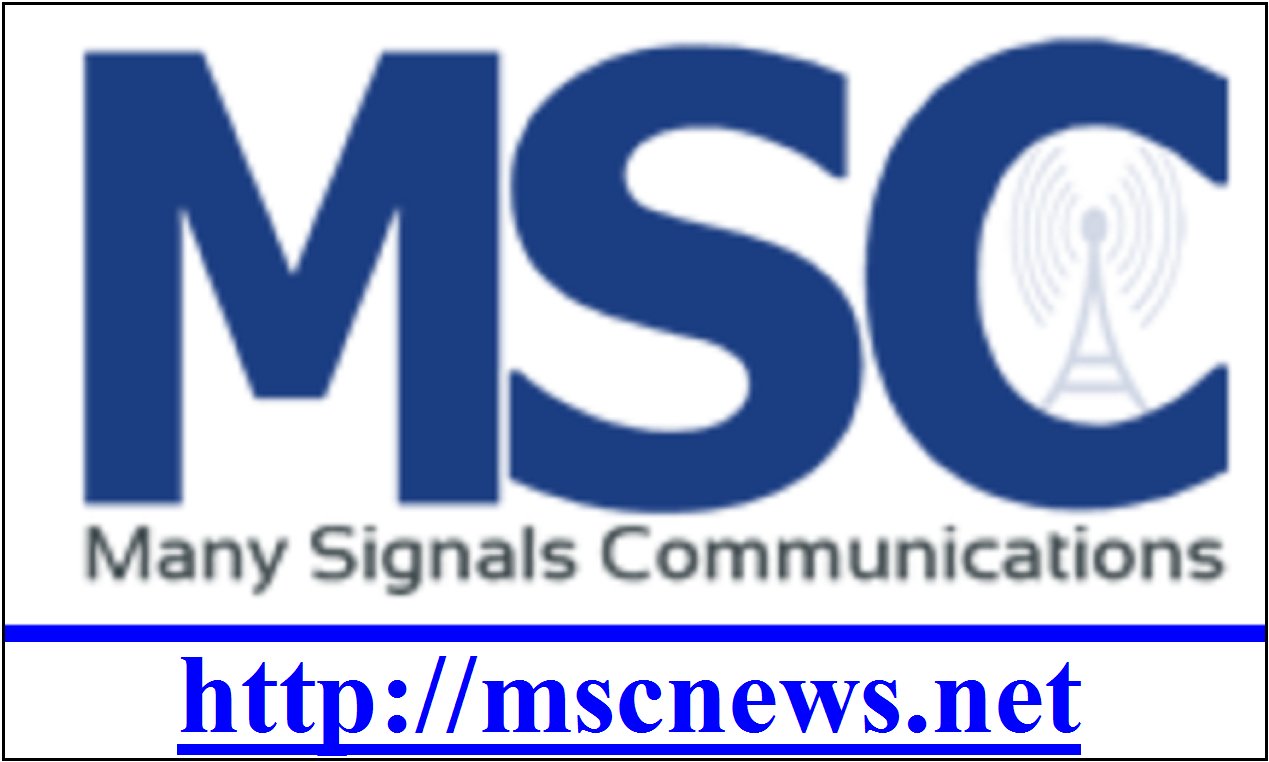 Bernard was born February 10, 1935 in Atchison, KS, the son of Benjamin E. and Mary Florence (Barry) Weishaar. He moved to Nortonville with his family when he was eight years old. He attended St. Joseph's Grade School and Nortonville High School. Bernard worked at Blish-Mize and Silliman and then worked for Rural Gas Inc. until buying the farm implement part of the company with two partners. Bernard was the parts manager at Weishaar Bro's Inc. for 30 years. Bernard was a member of the Knights of Columbus and had served on the city council and the parish council.
Bernard was married to Kathleen Sullivan on September 4, 1954 in Mercier, KS. Kathleen survives at the home. Additional survivors include daughters, Liz (Tim) Smith, Topeka, KS; Joan Weishaar, Seattle, WA; sons, Martin (Leslie) Weishaar, Auburn, KS; Patrick (Bridget) Weishaar, Atchison; Andrew Weishaar, Grapevine, TX; grandchildren, Megan and Deeghan Weishaar, Atchison; Louis and Linnea Weishaar, Auburn; two great-grandkids, Brody and Peyton Burge; two brothers, Ed Weishaar, Surprize, AZ; Kenneth Weishaar, Nortonville; two sisters, Imogene Bertels, St. Marys, KS and Margaret Ann Compton, Shawnee, KS.
Bernard was predeceased by his parents; two infant sons, Justin and Peter; two infant daughters, Theresa and Jeannette; and one granddaughter, Darby Weishaar.
William Wright Knouse, 92, of Horton, Kansas, passed away peacefully on Friday, February 20, 2015 at his home with his loving wife Dorothy by his side. He was born on November 13, 1922 at home in the Hickory Grove neighborhood the son of William and Inis Wright Knouse. Bill, spent his early years on his family's farm located northwest of Horton. Bill attended Hickory Grove School. Graduated from Horton High School in 1940. He then attended trade school and took a position with Boeing in 1942. Bill entered the military service in 1943, where he was stationed in Fort Knox, KY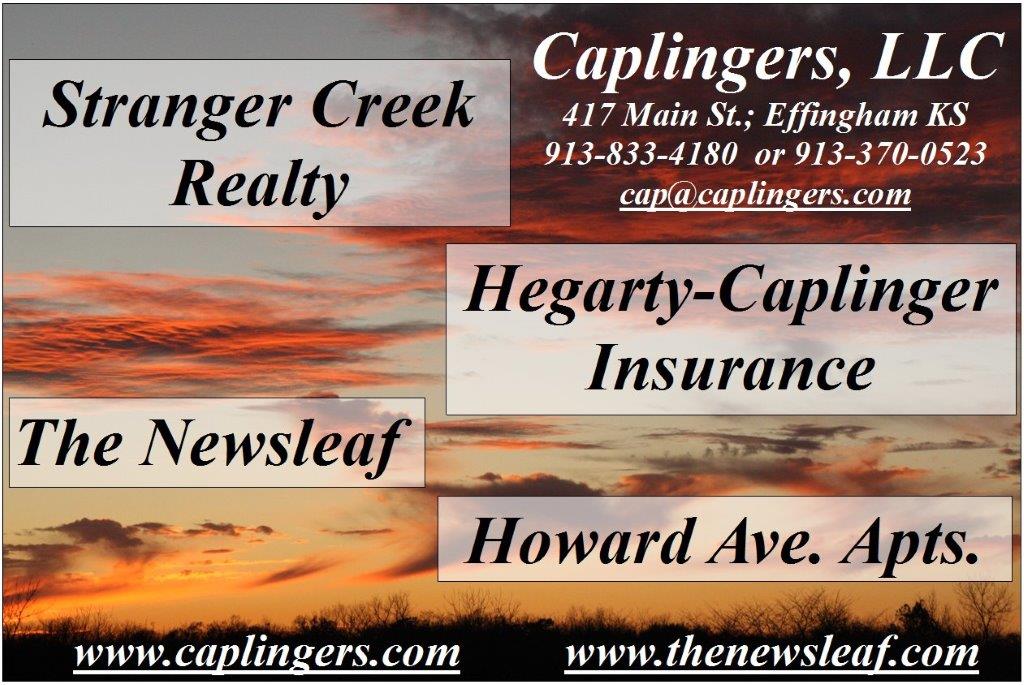 as a gunnery instructor and tank commander. As a sergeant, Bill was deployed to Korea for a six month term prior to his honorable discharge, where he received several medals. On July 3, 1945 he married Dorothy Campion, of Powhattan in a small service at the Baptist parsonage. After his discharge from the service, he went on to receive a Bachelor of Administration from the Kansas State University in 1949. Bill then returned to Horton to assist his father in the accounting and insurance business, and worked there until taking a postal position in February of 1954. He held various positions until becoming postmaster in December 1962 and was confirmed by John F Kennedy in October 1963. Where he held the position until retiring in late 1972. After retiring he was able to devote a full time basis to the accounting business for over 50 years. As a hobby turned to a passion of 35 years that he shared with Dorothy, he bought restored and sold over 800 various clocks. That took them around the country and the world. His other passion was community involvement including the International Clock Association, Kiawanas and the Brown County Fair Association as three of the most actively involved in. "WW" led a very long and successful life. As Dorothy always said, he was "very special". Survivors include his wife, Dorothy Knouse of the home; two sisters, Mary Ivene Robinson of Midwest City, Oklahoma and Vada Kletchka of Horton, Kansas; numerous nieces and nephews. Bill was preceded in death by his parents and brother, Dan Knouse. Funeral services will be at 2:00 P.M. on Monday, February 23, 2015 at the Dishon-Maple-Chaney Mortuary in Horton, Kansas where the family will greet friends on Monday from 12:30 until service time. Burial will be at the Horton City Cemetery. Memorials may be sent to Brown County Fair Association in care of the mortuary. Special message may be sent to the family at www.dishon-maple-chaney.com
GOVERNMENTAL NEWS
Unapproved Minutes of the Tuesday, February 24th Meeting of the Atchison County Commission
Pursuant to the law the board met at 1:00 pm with Chairman Schuele calling the meeting to order along with Commissioner Bill Pohl present, Commissioner Mike Bodenhausen was absent from meeting.
County Clerk Pauline M Lee recorded the minutes, Pat Henderson County Counselor was absent due to illness.
Board recited the Pledge of allegiance.
Newly appointed County Commissioner Eric Noll attended the meeting.
Minutes of February 17th were reviewed, correction Commissioner Mike Bodenhausen was not present at the meeting on February 17th but was absent, Commissioner Pohl made a motion to approve after correction, Chairman Schuele called for a vote, and both voted aye, motion carried, 2-0.
No Committee Meetings.
Bruce Lowe, Mt Pleasant Township Treasurer appeared before the board with pictures of a drainage problem on Osage and Osborne Road around Oliver's Corner, water not going down big tube Meade and 238th, board will give information to Matt Dorssom, Road and Bridge Superintendent. Board told Bruce that the county is looking at closing a bridge on and wanted to know if it would be okay to take over road that
Courtney Calhoon, Administrative office appeared with bills and payroll.
Chase Brunick, Transfer Station Director appeared asking the board to approve Resolution 2015-1405 to adopt the Solid Waste Management Plan, Commissioner Pohl made the motion to adopt Resolution 2015-1405, Chairman Schuele second the motion and called for a vote, both Commissioner Pohl and Chairman Schuele voted aye, motion carried, 2-0.
Board approved a check for Road and Bridge to pay for a 2015 Western Star 4700 dump truck with snow plow and salt bed in the amount of $157,785 to Truck Center, Wichita out of county general capital outlay fund and to reimburse the fund after receiving the lease purchase money.
Board discussed having department head meetings monthly, they asked Pauline Lee, County Clerk to send out emails to all department heads to set up time during March's meetings to bring the commissioners up to date on their departments.
At 2:00 pm board met with Judge Martin Asher; Judge Robert Bednar; Donna Oswald, Court Clerk; Judge David King, Leavenworth County; Steve Crossland, Court Administrator; Andrew Werring, John Fresh, Rex Lane, John Kurth with the Atchison Bar Association; Sheriff Jack Laurie; Rex Lane, President of the Bar Association read a letter to the commissioners on their concerns about using the small courtroom as a commission meeting room , and limiting space for courts and how the small courtroom is being used at the present. Judge Asher told the board that they sent a letter to the commissioners early and did not receive any reply back so that is why they are here today, they have prided themselves in getting decision made early on cases and that the room is used more than for court, attorney's use it for consultation with clients, overflow of jurors, etc. Judge Asher also felt there would be a security aspect to them using the small courtroom. Judge Bednar stated that the courts have certain needs, he asked if the commissioner had looked at other space, Commissioner Pohl said that they have three options that they are looking at, but they did start with the small courtroom first, nothing definite. Judge Bednar said that the commission should continue to do like they have been doing, Judge King told the board that he doesn't supervise Atchison County, he is at the top of the pyramid of Judges, He does support the Bad and local judiciary and they space the courts have now not be infringed on by the commissioners.
Chairman Schuele asked if the courts looked at secured space for some of their files. Judge Asher said that Donna does go through and after the right length of time will dispose of what she can and they are just starting one filing and have been scanning in documents. Sheriff Laurie told the group that he does not supervise Joint Communication and sees it as a liability and with the new radio system coming in would like to get it moved. Board told the Judges that there would be a formal proposal before anything is done and that they would keep them informed.
Board approved a requisition for Atchison Senior Village for a call system computer replacement in the amount of $2,895.83.
Board approved a request from Appraisers office for postage in the amount of $4232.00.
Board signed off on abatements on personal property and real estate.
Board reviewed the lease purchase documents from Exchange Bank, Commissioner Pohl made a motion to approve the documents that the County Counselor Pat Henderson had reviewed for a lease purchase of,$370,000 for five years with a payment amount of $79,416.25 with first payment in February 2016 and to have Chairman Schuele sign in behalf of the county, Chairman Schuele second and called for a vote, both voted aye, motion carried. 2-0 Sheila Bilderback, County Treasurer appeared to discuss information concerning on renewal notices of vehicles, Kansas Department of Revenue is changing how they are doing notices, they will only send out a post card to people stating they can go on line and print their own. The state said that they would be saving $500,000, the state said that the counties could print their own notices to send, it is taking cost away from state and putting in on the counties to pay, she just wanted to make commissioners aware of this, she was to have a decision to the state by Friday, she would like to get more information before making the decision.
Jamie Madison, HR Administrator appeared along with Sheriff Jack Laurie to request an executive session on a personnel matter of a non-elected personnel. Commissioner Pohl made the motion to go into executive session for fifteen minutes and to come out at 3:20 pm on a personnel matter of a nonelected personnel and to have Jamie Madison, HR and Sheriff Jack Laurie present in the session, Chairman Schuele second and called for a vote, both voted aye, motion carried 2-0 Board resumed open meeting at 3:20 pm with no decision made.
Board received a copy of a letter addressed to Pat Henderson, County Counselor from Judge Asher and Bedner concerning proceeding with e-filing training with Leavenworth IT, David Van Parys, County Counselor in Leavenworth suggested that a letter be written to the Leavenworth County Commissioners requesting discussion on the matter.
Board received copy of letters to Union Pacific Railroad and Midwest Construction Company Inc. on right of entry agreement on the Dalbey Bridge Project.
Commissioner Pohl made a motion to adjourn at 3:45 pm with Chairman Schuele second and called for a vote; both voted aye, motion carried, 2-0. Attest: Pauline M Lee, County Clerk
CONSUMER CORNER: WATCH OUT FOR THESE COMMON SCAMS ~ Kansas Attorney General Derek Schmidt
As we recognize National Consumer Protection Week, the first week of March, our office is reminding Kansans that we're here year-round to protect you from scams. Looking back on the past year, here are a few of the scams that were reported to our office most often during 2014. These scams are all still around – so be on alert for scammers using these tricks to get into your wallet.
IRS Threats. The scam artist poses as an IRS agent, informing you that you owe taxes or did not file a return last year. The scammer threatens to arrest you unless you make a partial payment or pay a late fee right away. The IRS has warned consumers that it never sends unsolicited emails asking for personal information. If there is a problem with your tax return or you owe money, they will first attempt to contact you by letter through the U.S. mail. If you do receive a letter claiming to be from the IRS, call the agency at (800) 829-1040 to verify its legitimacy.
Tax Return Identity Theft. Identity theft is on the rise, and this scam is just one example of how someone who accesses your personal information can use it to make money. In this case, the identity thief uses your name and social security number to file a false tax return, but has the money sent to their bank account or address. You might not be aware that this happens until you try to file your tax return, and have it rejected because the IRS thinks you have already filed it. If this happens to you, contact our office for assistance.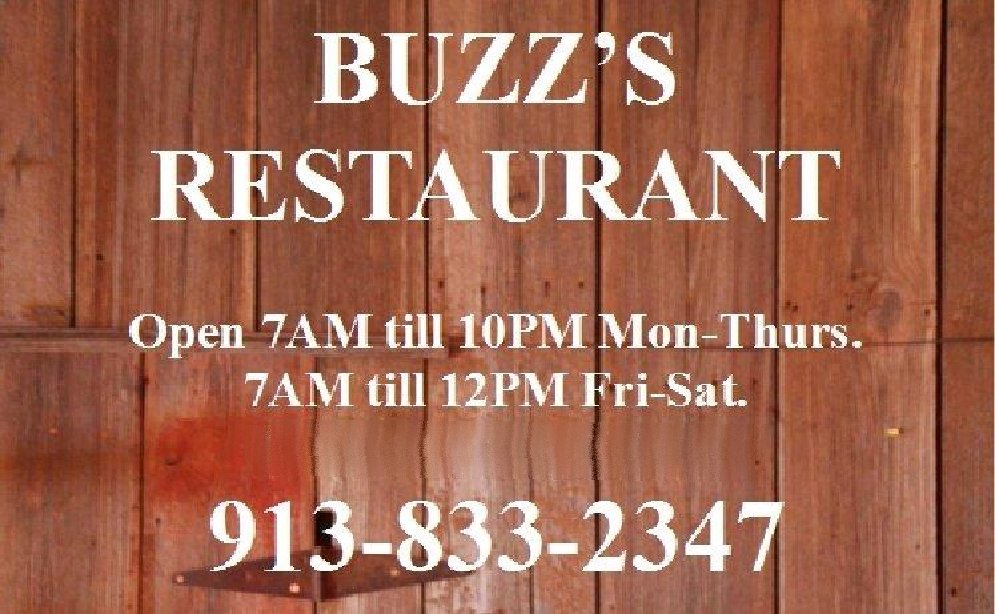 False Invoices. This scam, which often targets small businesses, involves the scammer sending you an invoice for a product or service that you didn't order. The most recent ones our office has been hearing about include yellow page listings and social media promotions. We also get a lot of complaints about products with a "free trial" period, but once that free trial is up, you get charged for the service. These companies often make it difficult to cancel. To avoid these scams, pay close attention to the things you buy and the bills you pay. Don't pay a bill for something you didn't order, and don't give your credit card number out for something that is supposed to be free.
Grandparent Scam. We continue to receive a lot of reports of this classic scam, where the person on the other end of the line claims to be a friend or relative – most often a grandchild – in some emergency situation in a faraway place – often a foreign country – in need of money. While the stories vary, the scammer almost always wants you to wire the money. If you think your friend or relative might actually be in trouble, do some verifying. Call someone else who would know that person's whereabouts, but never ever wire money to the person supposedly in trouble. Once that money is wired, there is almost no chance of getting it back.
IT Support. In this scam, the caller claims to be from a well-known computer company telling you they've detected a virus on your computer and offers to help you remove it by connecting remotely to your computer. The irony here is that the scam artist is actually trying to install a virus on your computer to give them access to all your files and your personal information that is in them. The scammer may also be trying to hack into your machine to send out spam emails from your account. If your computer really does have a problem, take it to a reputable, local computer repair shop. Never give a stranger access to your computer.
More information on how to protect yourself from scams is available on our consumer protection website at www.InYourCornerKansas.org or by calling our consumer protection hotline at (800) 432-2310.
H.R. 529 Passes House With Nearly Unanimous Support
WASHINGTON, D.C. – Today, the House of Representatives passed Congresswoman Lynn Jenkins (R-KS) and Congressman Ron Kind's (D-WI) legislation, H.R. 529 with a veto-proof majority of 401-20. This legislation would expand, modernize, and strengthen tax-free 529 college savings plans to help more Americans save for their children's education.
"This is a good, sensible bill to improve a critical college savings tool to help more hardworking Kansans and Americans save for their children's education," said Rep. Jenkins. "I'm pleased H.R. 529 passed with overwhelming support and I encourage my colleagues in the Senate to quickly approve this legislation. Today we sent a clear message to all families that Congress supports 529s, will keep them tax-free, and will work together to strengthen them so parents can secure a better future for their children.
"I am pleased to see the House pass this commonsense, bipartisan legislation that will help keep college affordable for families in Wisconsin and across the nation," said Rep. Kind. "With 14 colleges and universities across western and central Wisconsin, I know the importance of saving in advance for higher education. With rising tuition costs and the growing crisis of student loan debt, we need to do everything we can to help students attend college so they can compete in the global marketplace."
The Legislation:
H.R. 529 improves 529 savings plans by empowering students to use their savings for computers, eliminates an outdated and unnecessary aggregation rule, and allows taxpayers to re-deposit refunds from colleges without taxes or penalties. For more details on the bill, click here.
To read Congresswoman Jenkins prepared remarks on the House Floor today in support of H.R. 529, click here.
The Senate:
Sens. Chuck Grassley (R-Iowa), Bob Casey (D-Penn.), Richard Burr (R-N.C.), Mark Warner (D.-Va.), Pat Roberts (R-Kan.) and Ben Cardin (D-Md.) introduced companion legislation on February 2, 2015.
Broad Support:
Ron Estes, Kansas State Treasurer: I'd like to take this opportunity to thank you (Congresswoman Jenkins) for taking the lead in introducing legislation that will enhance our country's 529 college savings plans. Making computers a qualified expense, simplifying the paperwork requirements for calculating the earnings on withdrawals, and letting parents place refunds from colleges back into an account tax-free within 60 days are all common sense, inexpensive measures that will help families save for higher education costs. Through the enhancements outlined in H.R. 529, our 529 plans will be able to help more families save, limit future student loan debt, and increase access to higher education for future generations to come.
National Association of State Treasurers: As such, the National Association of State Treasurers (NAST) and its affiliate, the College Savings Plans Network (CSPN), strongly support House passage of H.R. 529. As treasurers and 529 Administrators, we are responsible for managing our states' college savings plans. The need to make college more affordable for families and reduce the burden of student loan debt has never been more apparent. The 529 program is a critical tool for millions of account holders and their families trying to save for a college education.
Americans for Tax Reform: 529 savings plans help middle class families achieve the American dream. These plans allow parents to invest after-tax earnings into a plan that collects interest, and can later be spent tax-free on their children's college education. As of 2014, an average of $21,000 has been invested in nearly 12 million accounts. This legislation will make several important improvements to 529s. The bill allows computers to be purchased using funds drawn from an account, streamlines the paperwork burden, and allows money withdrawn from a 529 to be redeposited without penalty if a student withdraws from school due to illness or for other personal reasons. Today, a college education is as important as it has ever been. H.R. 529 will strengthen college savings plans to help ensure that a college education remains an affordable and realistic goal for middle class families.
Betty Lochner, Chair of the College Savings Plans Network: "Representatives Lynn Jenkins and Ron Kind are to be commended for their support of American families striving to save for the future costs of higher education. This legislation will provide additional flexibility and make college savings plans more user-friendly for families to save for college. We are delighted with the leadership that Representatives Jenkins and Kind have exhibited and look forward to an ongoing partnership with them and their colleagues in Congress as we work to improve Section 529 plans to help all American families save and use these plans for their children's higher education expenses."
SUPREME COURT FINDS NEBRASKA LIABLE FOR 'RECKLESS' WATER USE
TOPEKA – (February 24, 2015) – The U.S. Supreme Court today found Nebraska "recklessly" overused Republican River water in 2005 and 2006, and the court took the unprecedented step of ordering Nebraska to give up a portion of its unjust economic gains from keeping and using Kansas water, Attorney General Derek Schmidt said.
In a 28-page majority opinion, the court unanimous agreed that Nebraska "knowingly" violated the Republican River Compact and took water that belonged to Kansas. As a remedy, the Supreme Court ordered by a 6-3 vote that Nebraska not only must pay Kansas' actual damages from loss of water during those two dry years but also must "disgorge" a portion of the economic gain Nebraska received from higher yields from irrigating crops with water that should have been sent downstream to Kansas.
"Nebraska recklessly gambled with Kansas's rights, consciously disregarding a substantial probability that its actions would deprive Kansas of the water to which it was entitled," Justice Elena Kagan wrote for the court's majority. "That is nearly a recipe for breach [of the Compact that governs sharing of Republican River water]—for an upstream State to refuse to deliver to its downstream neighbor the water to which the latter is entitled. And through 2006, Nebraska took full advantage of its favorable position, eschewing steps that would effectively control groundwater pumping and thus exceeding its allotment. In such circumstances, a disgorgement award appropriately reminds Nebraska of its legal obligations, deters future violations, and promotes the Compact's successful administration."
Schmidt noted that the Supreme Court never before had ordered disgorgement of an upstream state's unjust gains as a remedy in an interstate water dispute.
"Legally, this is a groundbreaking case that vindicates Kansas's rights as a downstream state," Schmidt said. "We brought this lawsuit to encourage our neighbors to live up to their obligations in future dry periods. I'm hopeful this strong and clear Supreme Court order will have that effect."
The Supreme Court ordered Nebraska to repay Kansas $3.7 million to compensate for Kansas's actual economic losses during 2005-06 and another $1.8 million as partial disgorgement of Nebraska's unjust gains from illegally using Kansas water. That $5.5 million recovery will be used to fully reimburse the attorney general's office for its roughly $4.5 million in bringing the lawsuit and defending Kansas water rights, making the State of Kansas whole for its cost of litigation. The remainder will be available to the legislature to designate for other purposes as provided by law.
The Supreme Court also ordered technical changes to the calculation of future water flows from the Platte River basin into the Republican River basin as requested by Nebraska. The decision to order that reformation of the accounting procedure was 5-4.
Sen. Moran on Net Neutrality: Lack of Transparency Ahead of FCC Vote Deeply Troubling
"We know all too well how damaging the 'we have to pass it so you can find out what is in it' approach can be. By choosing this path, the FCC will leave Congress with no choice but to consider all options to scrutinize these rules."
WASHINGTON—U.S. Senator Jerry Moran (R-Kan.), member of the Senate Committee on Commerce, Science and Transportation, issued the following statement today ahead of Thursday's scheduled vote on new Internet regulations proposed by Federal Communications Commission (FCC) Chairman Tom Wheeler:
"The most troubling fact about the FCC's unprecedented expansion of regulatory authority is the profound lack of transparency. The FCC has never made the 332 pages of new rules public and now we have learned at least one Commissioner has requested an eleventh-hour change to the proposal. Congress and the American people deserve to know what the rules entail. A recent survey showed that 85 percent of Americans believe the FCC should either delay the vote until the full plan is made public or oppose any new regulations. On an issue of such importance to American consumers, the economy, and the future of the Internet this is unacceptable.
"Congress stands ready to work with the Administration on crafting commonsense net neutrality legislation, but the President is pushing the FCC to move forward. We know all too well how damaging the 'we have to pass it so you can find out what is in it' approach can be. By choosing this path, the FCC will leave Congress with no choice but to consider all options to scrutinize these rules. Just as the FCC believes Internet service providers should be held accountable for their network management practices, I believe the FCC should be held accountable for its potential interference in an Internet marketplace that has served Americans so well."
Sen. Moran on Sec. McDonald: Focus Should be on Veterans Struggles, Flawed Implementation of Choice Act
"While I share the frustration and disappointment with the VA Secretary's comments, I believe the news media should be redoubling their efforts to shed light on the most important issue at hand: veterans are still struggling to access the care they deserve from the VA.
Why is the VA not bending over backwards to take care of veterans?"
WASHINGTON – U.S. Senator Jerry Moran (R-Kan.), a member of the Senate Veterans' Affairs Committee and the Senate Committee on Appropriations, today directed attention to the thousands of veterans who continue to be overlooked by the Department of Veterans Affairs (VA) in their flawed implementation of The Veterans Access, Choice, and Accountability Act of 2014 (Choice Act). Sen. Moran's remarks came on the heels of a media firestorm over VA Secretary Bob McDonald's false claim that he served in special operations forces:
"While I share frustration and disappointment with the VA Secretary's comments, I believe we should be redoubling our efforts to shed light on the most important issue at hand: veterans are still struggling to access the care they deserve from the VA," Sen. Moran said. "Why is the VA not bending over backwards to take care of veterans?"
"Thousands of veterans are struggling to access care through the Choice Act primarily because of VA's flawed implementation and interpretation of the law," Sen. Moran continued. "The United States Senate must make certain the VA implements the Choice Act in a way that benefits those who the legislation was intended to serve — our nation's heroes. I will question Sec. McDonald in the Senate Veterans' Affairs Committee on Thursday about why the VA insists on implementing the Choice Act in a way that restricts veterans access to care by only taking into account a veteran's distance to a VA medical facility, and not whether that facility can actually provide the medical services a veteran requires."
Sen. Moran introduced legislation, the Veterans Access to Community Care Act of 2015 (S. 207), requiring the VA to utilize its authorities, including the Choice Act, to offer community care to veterans who are currently unable to receive the healthcare services they need from a VA medical facility within 40 miles of where they live. By choosing to not use their authorities, the VA is forcing many rural veterans to travel hours to access care they could receive through the Choice Act in their communities – or go without care altogether.
This legislation is supported and endorsed by the National Rural Health Association, the Association of Community Mental Health Centers of Kansas, Inc., the National Association of County Behavioral Health & Developmental Disability Directors, the National Association of Rural Mental Health, the National Council for Behavioral Health, the Eastern Maine Medical Center, and the National Guard Association of the United States.
The introduction of S. 207 comes on the heels of several months of efforts by Sen. Moran to work with the VA on this issue. On September 9, 2014, Sen. Moran questioned VA Secretary Bob McDonald during a Senate Veterans Affairs' Committee hearing on the VA's interpretation of the 40 mile eligibility criteria of the Choice Act.
On November 14, 2014, Sen. Moran called on Sec. McDonald to meet in-person to discuss the VACAA and make certain the legislation is implemented and upheld the way it was intended and in the best interest of veterans. This includes offering non-VA care to veterans who are unable to receive the healthcare services they requite from a VA medical facility within 40 miles of where they live.
On December 11, 2014, Sen. Moran met with Deputy Secretary of the VA, Sloan Gibson, who reiterated the limitations of the Choice Act language and indicated the VA could not use its authorities under Title 38 to provide this access to non-VA care.
Sen. Moran Statement on President's Attorney General Nominee
WASHINGTON – U.S. Senator Jerry Moran (R-Kan.) issued the following statement on the nomination of Loretta Lynch, President Obama's nominee to serve as U.S. Attorney General:
"Reviewing the President's nominees for executive and judicial appointments is one of my most serious responsibilities as a United States Senator," Sen. Moran said. "President Obama's nominee for Attorney General, Loretta Lynch, has failed to demonstrate in her testimony a willingness to exert independence from the White House when applying the laws of the land. On issues ranging from gun rights to immigration, this White House has habitually sought to ignore the law when it posed inconvenient limits on executive power. This troubling trend must come to an end.
"The Attorney General is America's most senior law enforcement official, and Americans must be certain that the rule of law will be applied consistently and fairly by the Department of Justice. After careful consideration, I am unconvinced that Ms. Lynch meets this standard and am unable to support her confirmation for Attorney General."
Sen. Moran Statement on President's Veto of Keystone XL Pipeline
WASHINGTON – U.S. Senator Jerry Moran (R-Kan.) issued the following statement on President Obama's decision to veto the bipartisan Keystone XL pipeline legislation:
"Though not surprising, it is frustrating that President Obama vetoed the Keystone XL pipeline legislation. This decision prioritizes special interest politics over energy security and American jobs. The President said he was 'eager to work with the new Congress,' but has already issued 12 veto threats in addition to today's veto. There is overwhelming support for construction of the Keystone XL Pipeline because Americans understand the importance of this project to job creation and increasing the supply of North American energy."
Unfortunately, the White House has refused to approve the permit application for the remaining 1,200 miles of pipeline to be built, despite President Obama's own State Department's view that this project can move forward. The Administration's delays have prevented the creation of new, well-paying jobs and economic growth for Americans.
MISCELLANEOUS PRESS RELEASES
SPRING 2015 CONTINUES LONG PATTERN OF RECORD ENROLLMENT GROWTH AT FHSU
HAYS, Kan. -- Fort Hays State University, which has been setting records regularly since the turn of the century, has set another all-time record for enrollment in a spring semester. And the record enrollment for this semester will be even higher when final numbers arrive from China.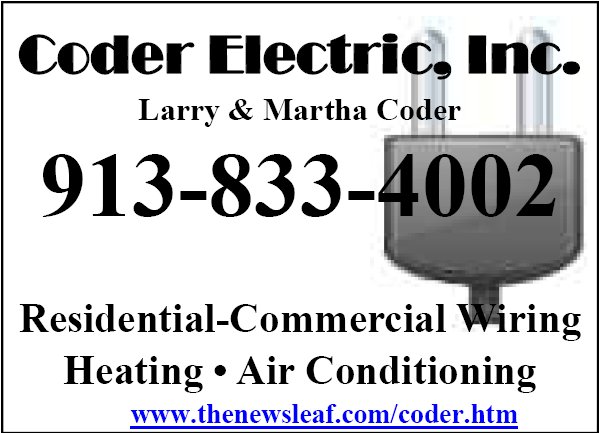 The official 20th-day enrollment for spring 2015 is 11,889, which surpasses the enrollment of 11,573 from spring 2014 by 316 students. That is an increase of 2.7 percent, and it does not include additional enrollments that will arrive from China over the next couple of weeks. At present, FHSU enrollments at partner universities in China stand at 1,534, but the start of the spring semester there is delayed by the Chinese New Year.
"Our combination of high quality and affordability has produced tremendous growth each year for the past 15 years," Dr. Mirta M. Martin, FHSU president, said. "According to a U.S. News and World Report ranking released in fall 2014, Fort Hays State has the second-lowest tuition and fees of any university in the country for in-state students. When you combine low tuition with our many academic programs of distinction taught by excellent faculty and supported by dedicated staff, it is no wonder that Fort Hays State is the destination of choice for record numbers of students year after year."
Fort Hays State delivers courses through three modalities: in traditional classrooms on the Hays campus; online through the Virtual College; and through the partnerships in China.
On-campus enrollment grew by 16 students to 4,392, up from 4,376 a year ago. Virtual College enrollment grew by 427 students to 5,963 from 5,536 students in spring 2014, an increase of 7.7 percent.
Dr. Joey Linn, FHSU's interim vice president for student affairs, pointed out an enrollment area of special interest. He said the number of Kansans enrolled at Fort Hays State this spring was 6,755, an increase of 89 students, or 1.3 percent, from 6,666 a year ago. In spring 2010, 5,762 Kansans were enrolled in FHSU classes. So just in the past five years, the number of Kansans enrolled at Fort Hays State has increased by 993 students, or 17.2 percent.
Hispanic enrollment has been another area of emphasis for the Kansas Board of Regents. President Martin noted that the number of Hispanic students enrolled on campus grew to 365 this spring compared to 327 in spring 2014, an increase of 11.6 percent.
The number of students who identify themselves as African-American also continues to trend upward. The number of black students on campus this semester is 112 compared to 102 last spring. Total enrollment -- both on campus and in the Virtual College -- is 490 for spring 2015 compared to 292 last year. That is an increase of 68.0 percent in black enrollment at Fort Hays State in just one year.
Growth also continues to be strong in the Graduate School. The total number of graduate students is 2,217 this spring compared to 2,067 in spring 2014, which is an increase of 150 students, or 7.3 percent.
"We almost take for granted our record enrollments over the past several years, but these increases do not happen by accident," said Linn, who oversees enrollment management. "The faculty and staff are truly dedicated and work hard to make it happen. We are able to maintain the high quality of education at FHSU because everyone is willing to step up and do what needs to be done to serve these larger numbers of students."
Take the Guess Work and Financial Risk Out of Experimenting with Cover Crops
A cover crop is a crop planted for the purpose of providing seasonal cover or for other conservation purposes such as improvement of soil, erosion control, control of pests, or to provide supplemental forage for livestock. For producers for whom cover crops are not yet a standard practice, now is an excellent time to take advantage of educational opportunities and cost share programs that can take some of the guess work and financial risk out of experimenting with covers.
A cover crop education day will be held March 10 at 10:00 am at the Highland Community Center in Highland, KS. Speakers will include cover crop experts and a local producer panel, and lunch will be provided. This event is hosted by the Brown & Doniphan County Conservation Districts, K-State Research and Extension, and the Natural Resources Conservation Service. Please RSVP to Chris Griffin at 785-985-2221 ext.3 by March 2.
Delaware River WRAPS (Watershed Restoration and Protection Strategy) currently has cost share funds available for the establishment of cover crops for cropland or livestock forage. The purpose of this cost share program is to reduce the financial risk of experimenting with covers for producers for whom cover crops are not yet a standard practice.
The cost share rate is 50% up to a maximum of $30/acre and $3000 per producer per year
Cover crop funds are targeted for use in high priority areas of the watershed for cropland and livestock best management practices
Applications will be considered in early April
Contact Melissa Arthur, Delaware River WRAPS Coordinator at 785-284-3422 or delawarewatershed@gmail.com to get more information, find out if land is in a watershed targeted area or to get an application.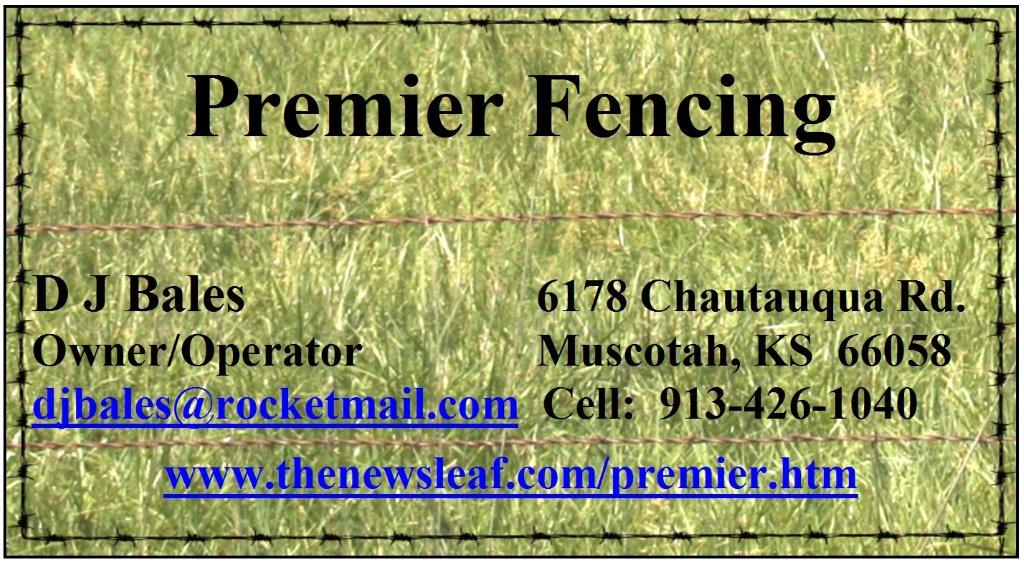 GRATEFUL FOR GRACE
Our dog is afraid of the washer. Months ago it went out of balance: she's feared its normal sounds ever since. She's also now unsure about the dryer & dishwasher. In itself, this is a good tutorial about the nature of fear & its multiplication. Right now she is four inches away; she will try to get closer. Sometimes I pet her, speaking softly, assuring her it's going to be OK. Washers are not known for wanton attacks. Other times she drives me nuts, and I tell her to go lay down. Firmly. It hit me this morning. I'm glad God doesn't do the latter to us. "What? You here again? Gabriel, go get the club."
"Let us then approach God's throne of grace with confidence, so that we may receive mercy and find grace to help us in our time of need." (Hebrews 4:16 NIV)
I'm glad He lets me come. And maybe I need to learn something from Him here:) ~ Al Schirmacher
NAVY RESERVE CELEBRATES ITS CENTENNIAL
March 3rd Marks the Celebration of U.S. Navy Reserve's 100th Anniversary
Washington DC, – The Navy Reserve will mark its centennial anniversary on Tuesday, March 3rd with a series of events starting in Washington DC and continuing at installations around the country during the year. The events will highlight the history of the Navy Reserve and the remarkable contributions Reserve Sailors have made to the nation's security.
"Our Centennial commemoration is a truly a once in a lifetime opportunity to highlight the Reserve Sailors for their service, and that of their families, to America." said, Vice Admiral Robin Braun. "We want to recognize our rich history and heritage with all of our Sailors, both past and present."
For 100 years Navy Reserve Sailors have answered our nation's call in times of war and peace. From communities across America, young men and women left their homes and jobs, trading out civilian clothes for Navy uniforms. From its earliest days, the Navy Reserve has reflected the face of the nation, welcoming members from every race, color, creed and gender to strengthen our Force.
HISTORY OF NAVY RESERVE 1915-2015
Congress authorized the establishment of the Federal Naval Reserve on March 3, 1915. Initially, the only Sailors eligible to enroll were enlisted Navy veterans. On August 29, 1916, with the prospect of America's entry into World War I looming, the Navy Reserve reorganized to allow the enrollment of non-veterans and was designated as the U.S. Naval Reserve Force.
When the U.S. entered World War I on April 6, 1917, there were 8,000 Sailors serving in the Navy Reserve Force. When the fighting ended on November 11, 1918, more than 250,000 Reserve Sailors were on active duty, which was more than half of the war-time Navy. These Sailors included 12,000 pioneering women – who were all released from active duty by 1920 not to serve again until World War II.
During World War II, the Navy Reserve contributed 84 percent of the Navy's manpower. Navy Reserve Sailors in World War II included five future U.S. Presidents - John F. Kennedy, Lyndon B. Johnson, Richard Nixon, Gerald Ford, George H.W. Bush – and 15 recipients of the Medal of Honor.
More than 22,000 Reserve Sailors were m'obilized for the first Gulf War in the first post-Cold War test of the Force, and since September 11, 2001, there have been more than 70,000 Selected Reserve mobilizations, along with an additional 4,500 deployments by Full Time Support Sailors, including more than 8,000 who have done a second combat tour.
Navy Reserve Sailors deliver essential skills and capabilities to the Navy and Joint Forces wherever and whenever needed. They possess in-depth knowledge and experience that complement critical Navy missions and provide best-practices, technical skills, process management and demonstrated leadership from vastly different work cultures to the Navy.
With nearly one quarter of the Navy Reserve Force providing support to the active duty Navy on any given day, today's Navy Reserve is the most combat and operationally experienced Force in decades.
Navy Reserve Sailors are patriots who balance the demands of family life, civilian careers, community service and the United States Navy, bringing diverse, dedicated backgrounds from all walks of life. Navy Reserve Sailors are successful because of the magnificent support they get from their families, employers and friends throughout their community.
The U.S. Navy Reserve – Ready then. Ready now. Ready always.
For information on Centennial events, as well as the history and heritage of the Navy Reserve, please visit www.navyreservecentennial.com.
To view the Navy Reserve history video, please go to https://www.youtube.com/watch?v=RasZBIPmouw.
"Why Being There Matters" On our planet, more than 70 percent of which is covered by water, being there means having the ability to act from the sea. The Navy is uniquely positioned to be there; the world's oceans give the Navy the power to protect America's interests anywhere, and at any time. Your Navy protects and defends America on the world's oceans. Navy ships, submarines, aircraft and, most importantly, tens of thousands of America's finest young men and women are deployed around the world doing just that. They are there now. They will be there when we are sleeping tonight. They will be there every Saturday, Sunday and holiday this year. They are there around the clock, far from our shores, defending America at all times.
Thank you very much for your support of the men and women in U.S. Navy, deployed around the clock.
KANSAS FARM BUREAU CREATES INSTAGRAM CONTEST TO SHOWCASE LIFE ON KANSAS FARMS
MANHATTAN, KAN., -- Kansas Farm Bureau has joined Instagram, a social media platform that showcases photos and short videos, and will host a contest to celebrate Kansas Agriculture Month.
In March, Kansas Farm Bureau will feature a contest highlighting the lives and work of Kansas farmers and ranchers. Follow "ksfarmbureau" on Instagram and creatively use the hashtag #myksfarmlife with a photo. Two of the organization's favorite photos will be selected to win $50 VISA gift cards.
"Farm life lends itself to telling ag's story in pictures," Meagan Cramer, Kansas Farm Bureau co-director of communications, says. "We're excited to feature this contest during Kansas Agriculture Month and hope to see a lot of wonderful entries."
Kansas Farm Bureau encourages you to follow their Instagram feed by searching for "ksfarmbureau" on your Instagram app. If you don't have Instagram, visit www.instagram.com/ksfarmbureau. You must have the iPhone or Android app and an account to post photos.
The contest will run March 1 to 31. Only original, appropriate and respectful photos will be considered. Kansas Farm Bureau may, without offering any consideration to or obtaining the permission of its submitter, use any submitted photograph for any purpose, such as publishing in the membership magazine "Kansas Living" and/or newsletter "Farm Leader Letter," posting it on KFB's website and social media sites or reproducing it for Farm Bureau use. Questions on the contest should be directed to kfb@kfb.org or call 785-587-6128.
Kansas Farm Bureau represents grassroots agriculture. Established in 1919, this non-profit advocacy organization supports farm families who earn their living in a changing industry.
HomeWords: A Project of the Poet Laureate of Kansas ~ Wyatt Townley
This week's theme is HOME AS HOUSE. Our poets explore "house" through the door of the American Cinquain—22 syllables divided among five lines in this order: 2, 4, 6, 8, and back to 2.
Simone Briand of Overland Park was born and raised in Ness City. A librarian by day and writer by night, she loves books, road trips, wide open spaces, and music from all eras. The contrast between inside and outside is pointed up by the poem's surprise.
My folks
Knew this old porch
Watched spiders weave at night
Turning their backs to the chaos
Inside
Martha Robbins of Cummings is a floral still-life photographer who loves poetry. Here's another approach that combines inside and outside.
My house
possesses all
who dwell within its walls
and jointly claims the neighbor's cat
outside.
Kaitlin Phifer is a high school student in Pittsburg. Again, here's another inside / outside point-of-view poem.
And how
is it that my
old home will protect me
from the weather that Kansas will
bring us.
Weather, cats, and spiders—they all come through our walls.
HomeWords is a weekly column that runs through National Poetry Month (April) as Wyatt Townley finishes her term as Poet Laureate of Kansas. To read past columns, visit www.kansashumanities.org.
The Kansas Humanities Council is a nonprofit organization that supports community-based cultural programs and encourages Kansans to engage in the civic and cultural life of their communities.
WILDLIFE AND PARKS REPORTS
KDWPT LOOKING FOR VOLUNTEER ANGLING EDUCATION INSTRUCTORS
Anglers interested in teaching fishing techniques can become certified instructors during one-day class
PRATT – What better way to enjoy your passion than to share it with others? The Kansas Department of Wildlife, Parks and Tourism (KDWPT) is looking for anglers interested in sharing their passion for fishing by teaching fishing techniques in Kansas. Through a one-day Angler Education Instructor Certification Course, KDWPT and Fishing's Future will provide anglers with the tools necessary to work with children and host classes and clinics. The course will be held March 21 from 9 a.m. – 1 p.m. at the KDWPT Pratt Operations Office, 512 SE 25th Ave., Pratt. There is no cost to attend.
Attendees will learn about current fishing regulations, species identification, fishing ethics, equipment, knot-tying, casting, fish habitat, aquatic nuisance species, and conservation practices. Apart from being certified, anglers will also receive sample curriculums for running a class.
One way in which certified angler education instructors can utilize their skills is by leading a local high school fishing club. Many Kansas high schools have already implemented similar programs, but for schools that have yet to offer such clubs, the need for interested and qualified instructors has yet to be met. Certified instructors may even be eligible to receive fishing supplies, including poles and bait, from KDWPT at no cost. Fishing license fees for students 16 and older may also be waived for agency-approved events with prior agency approval.
Anglers interested in registering for the March 21 class are encouraged to sign up by visiting www.fishingsfuture.org and clicking "upcoming events," then "Angler Certification training in Pratt, Kansas."
For more information, contact Fishing's Future coordinator Kevin Reich at kansasangler@gmail.com or by phone at (785) 577-6921.
TRAPPING SEASONS TO CLOSE,
RUNNING SEASON OPENS
Beavers and otters may be trapped through March 31
PRATT – The 2014 trapping season is coming to a close, and just as one season closes, another season will open. Beavers and otters may still be trapped through March 31, but the trapping season for other furbearers ended Feb. 15. On March 1, the running season, an eight-month period where hound owners and their dogs can practice their furbearer-chasing skills, opens and will run through Nov. 1. During this time, licensed furharvesters and their dogs can chase – but not take – bobcats, opossums, raccoons, red fox and gray fox.
Hunters can run furbearers 24 hours daily during the running season. Because no furbearer may be legally killed or taken during running season, it is illegal for runners to possess any firearms or weapons while pursuing furbearers, however certain exceptions apply.
Trappers pursuing beavers and otters through the end of trapping season are reminded that otters must be tagged within seven days of the close of the trapping season. The lower canine teeth shall also be surrendered to KDWPT at that time.
For details on current furbearer regulations and the upcoming running season, visit www.ksoutdoors.com and click "Hunting/Hunting-Regulations/Furbearers."
HISTORY IS FUN ~ Robert D. Caplinger
Old News Items from The Newleaf in the Winter of 1924
Community Club. The roll call of the meeting of the Effingham Community Club was answered by members naming living Atchison County pioneers; among the Effingham pioneers mentioned were: Wm. Graham, Dr. P. R. Moore, J. W. Wallack, Marion Graves, Rob't Bryan, Aaron Best, Mesdames S. E. Stever, Janet Mackay and M. J. Sowle. Dr. Charles, of Lancaster; Mrs. Viola Harvey, Muscotah; and Z. S. Hastings, Atchison.
Annual Meeting of the Atchison County Fair Association was held. "The following directors were reelected: C. E. Sells, Rob't Pinder, R. T. Hawk, J. T. Shortridge, R. P. Sullivan, S. Q. Paige, Fred Sutter, Henry Fankhannel, J. R. Snyder, Lloyd Hawk, J. A. Harman, Geo. Delfelder, C. A. Hawk and J. A. Q. Miller. A. E. Mayhew was elected to succeed Emmet Greene. C. E. Sells was elected President of the Association. Geo. Delfelder, Vice President, Chas. Stutz, Secretary; J. R. Snyder, Treasurer. The retiring president, A. J. Sells, and retiring treasurer, J. A. Harman refused to accept their respective offices for another year. Mr. Harman has been treasurer of the Association for seventeen consecutive years and handled thousands of dollars, in a very satisfactory manner. C. E. Sells has been secretary the same number of years. One of the big things of the Fair this year will be the Calf club show. A meeting will be called by the newly elected president within a few days to set the dates for the fair and for his appointment of the committees."
Shocked. "John D. Hawk, attended his first basketball game Friday night. When the boys came out attired in their 'pantalettes' and sweaters, he was shocked, and when they pulled off their sweaters, he came next door to fainting. You'd hardly think a big, husky fellow like John D. would take such a little thing so seriously."
New Chairman of County Commissioners: "William Buckles, of Muscotah, is the new chairman of the Atchison county board of commissioners. Mr. Buckles was elected yesterday afternoon, at the reorganization meeting of the board. He succeeds Fred Sutter, of Effingham, who was chairman during the year 1923. Mr. Buckles is the oldest member of the board in point of years and also in point of service, as he was a member of the board for two terms some years ago."
Oil the Unpaved Street? "At the regular meeting of the City Council Tuesday night, the subject of oiling the unpaved streets was discussed. The cost, etc., will be investigated before another meeting."
Blizzard "After two days of California weather, Saturday and Sunday, this section experienced the worst blizzard we have had in four years. It started raging Sunday night, kept it up all day Monday and Monday night. Telephone poles and electric light poles were blown down and the lines put out of commission. Effingham's mail carriers Riley English and Albert Landrum start on their routes but had to give up the trip. Many autos that attempted to go from Effingham to Muscotah got stuck in the snow drifts and had to be left at farm houses along the way. To face the blizzard a block was as much as the strongest want to do. There the snow was blown off, the walks were a glare of ice. Four years ago on Easter Sunday, Effingham experienced a blizzard, but the wind was not so bad and the snow fell more nearly on a level. To jump from such a beautiful day is like jumping from Florida to Alaska. Again we say we'd rather buy ice than coal."
Two Items Show the Sign of the Times.
First Item: "John G. Petree passed away at his home in Effingham Sunday." Second Item: "A truck load of men started out from Effingham Wednesday to shovel the road out to Muscotah, and a truck load broke the road from Horton to Muscotah, in order that the body of John Petree might be taken to Horton for burial."
Carpet to Masonic Hall. "The carpet purchased for the Masonic hall weighed 680 lbs. It was hoisted up by a pulley and taken through a window. Russel Barley engineered it. He is one climber and worker."
Strange Sight. "A sight was seen in Effingham Tuesday that was never seen before. Snow being hauled off the street in large scrappers, by a team."
History of St. Ann's. "In answer to our query in last week's issue as to what pastor served the longest term, Father Paul informs us that Father Placidus, the first priest serving St. Ann's Church was here over 9 years. Father Begley, the second, over 8 years. Father Anthony nearly 7 years and Father Odilo, nearly 6 years. Dr. Haswell served the Presbyterian church nearly 8 years. No report from the Methodist or Christian churches.
Trip of a lifetime. "Chas Snyder, Jr., has visions of a trip to Europe in June with all his expenses paid. If the trip materializes he will be gone a year. Most of the time will be spent in the Holy Lands. He will have a companion about his age. His mother thinks the trip would be wonderful, yet she hesitates about giving her consent. She thinks it is a long ways from home and quite an undertaking for two young boys. Mrs. Snyder is like all other mothers would be under the circumstances."
Best Teachers. "The Normal Training class of A.C.C.H.S. took their dinners and spent Tuesday visiting the Monrovia school. The class would put Miss Hulda Nieman, teacher, among the very best teachers they have visited."
Another Sign of Times. "If you want to hear a eulogy on those who have the power to pardon prisoners from the penitentiary, you should just mention August Jaedecke, of Hanover, to Frank Eckart. Mr. Jaedecke was giving permission to spend Christmas with his family and about two weeks ago was given a two months leave of absence from the pen, because one of his children had broken his arm. Mr. Eckhart's father and brother were heavy stockholders in the Hanover bank that went defunct under the prisoner's management."
Another Heffelfinger. "John B. Heffelfinger has just been re-elected superintendent of the Newton City schools for a period of two years. Mr. Heffelfinger graduated at A.C. H. S. in '99. Rev. McCulloh and Mr. Heffelfinger attended Baker University at the same time."
Change of Teachers. "Mrs. Wm. Petree has resigned as teacher of the South Creek School and Miss Florence Madden has been employed to take her place. Mr. and Mrs. Petree will move to the John Vansell farm near Muscotah."
State Roads. "Fred Sutter, county commissioner, and Roy Coleman, county engineer, returned Saturday from Hutchinson, where they attended a meeting of county commissioners and others interested in better roads. Two questions were discussed in detail at the meeting: the institution of gasoline tax and the adoption of the state of state system of roads. According to Mr. Sutter, the 300 or more men at the meeting were overwhelming in favor of gasoline tax, and also favored a state road system."
DO YOU WANT YOUR ISSUE OF THE NEWSLEAF MAILED TO YOUR HOME OR BUSINESS? SUBSCRIPTIONS ARE NOW AVAILABLE AT THE RATE OF $42.00 FOR 1 YEAR. To subscribe send your check to:
The Newsleaf; PO Box 209; Effingham, Ks. 66023.
———————————————-
Farm Raised Beef for sale-whole-half-quarter. Call Lonnie Coder 913-370-0436
Full time help wanted for Jackson Farmers' locations in Atchison County. Must have or be able to obtain a CDL. Benefits include health, retirement, 401K, and life insurance. Apply in person with Rick Sprang: Jackson Farmers, 511 Howard St., Effingham, KS 66023. 913-833-2070
Part time help wanted for Jackson Farmers' locations in Atchison County. Must have or be able to obtain a CDL. Apply in person with Rick Sprang: Jackson Farmers, 511 Howard St., Effingham, KS 66023. 913-833-2070.
Southside Grocery is holding their Final Closeout Sale will be March 7 from 10AM till Noon. Everything is 40% OFF.
GUESS WHO
Can you identify the place or persons in the photo? Last week was Mary Claire Reichart, Janey Turner and Beulah Tosterude in front of the old ACCHS .
LAST WEEK
Problems with this web site contact cap@thenewsleaf.com Last updated 3-3-2015
<![if !vml]>
<![endif]>