You are our Visitor
QUOTES
Even at Christmas ~ Al Schirmacher
How inconvenient!
Knocking at the door, unwashed,
pregnant; stabled them.
FRONT PAGE
The butterfly counts not months but moments, and has time enough." ~ Tagore
4-HERS TOUR CUMMINGS BUSINESS
4-Hers of Atchison county gathered for an educational tour of Butterfly Wing Bling near Cummings.
Youth learned about this business that creates jewelry and displays of butterflies of the world. Youth learned about the life cycle of butterflies were shown how deceased specimens are prepared for display. David and Byron Foster led the groups on the tour.
FOOD PANTRY RECEIVES GIFT
River Cities Community Credit Union celebrated International Credit Union Day with a hot dog lunch and were able to raise $390 for the Atchison County Food Pantry. Shown with the check are Kay Greenly, Food Pantry Director, and Bev McConaughey, River Cities Manager.
KANSAS NATIONAL GUARDSMEN DEPLOYMENT TO WEST AFRICA IS CANCELLED
WASHINGTON, D.C. – U.S. Senator Jerry Moran (R-Kan.) received word that Kansas National Guardsmen will no longer be deployed by the Department of Defense (DoD) to support Ebola response operations in West Africa. During a meeting Thursday with General Frank Grass, Chief of the National Guard Bureau, in Sen. Moran's Capitol Hill office, the senator raised questions about the deployment of the 891st Engineer Battalion and General Grass indicated that the deployment had been cancelled.
"As a result of the decline in Ebola cases in West Africa, the Department of Defense has cancelled the deployment of the Iola-based 891st Engineer Battalion in the Kansas National Guard," Sen. Moran said. "It is a pretty nice Christmas present for the families of the 891st Engineer Battalion to know that their loved ones will no longer be deployed to West Africa in March. Guardsmen live by the motto 'Always Ready, Always There' and the National Guard celebrated 378 years of service to our country this week – Kansans stand ready for their next call of service."
The decision to cancel the deployment of the Kansas National Guard was made because the total Army and National Guard requirements have dropped and there is enough capacity to support the current operations on the ground.
Following the DoD's selection of the 891st Engineer Battalion for deployment authority to West Africa in November 2014, Sen. Moran expressed concerns about diminished customary benefits because of the non-combat nature of the deployment. Sen. Moran immediately called on DoD Secretary Chuck Hagel to direct an exception to make certain National Guardsmen and their families are receiving the same benefits as Active Duty service men and women. The DoD immediately resolved the matter and utilized a different deployment authority that would provide customary benefits to soldiers and their families prior to deployment.
BIRDERS TALLY ENCOUNTERS WITH WINGED FRIENDS THIS HOLIDAY
If you have an interest in birds and some spare time this winter, consider participating in a count
PRATT — You don't have to be a seasoned birder, or even own an expensive pair of binoculars to participate in a Christmas bird count. In fact, an identification book and a bit of free time will do the trick. Birders of all skill levels will spend the next few weeks during organized bird counts recording sightings of resident and migratory birds in an effort to compile as much data as possible about Kansas' winged species. If you have an interest in birds and don't mind weathering the elements, consider participating in a Christmas bird count this season. It's fun and a great way to learn more about birds in Kansas.
There are many count compilers in Kansas who send data to the Kansas Ornithological Society (KOS), and there is no charge to participate. The KOS will accept data collected on counts conducted from Dec. 13 through Jan. 11, 2015. The official Audubon Christmas Bird Count period is Dec. 14 to Jan. 5 and participation is also free of charge.
Christmas bird counts have been conducted for more than 100 years, and more than 2,000 counts are held across the nation each year. Each winter, about 50 individual count events occur in Kansas. More than 40 are scheduled so far this year with others to be announced. Count locations are scheduled in all corners of the state and points in between. Christmas bird counts are typically conducted in traditional circular census areas, each with a 7.5-mile radius. This consistency ensures data collected is comparable for population trends over time.
Count events are easy to prepare for; the best tools are a pair of binoculars, a good field guide, and appropriate clothing and footwear for possible extreme weather. For those counting in an area with a lake, a spotting scope may be necessary to identify birds at long distances. It's also a good idea to study up on species expected in your location.
Information about Kansas Christmas bird counts can be found at the KOS website, www.ksbirds.org. For details, just click "2014/15 Kansas Christmas Bird Counts."
ALL AROUND US
PARTYING AT THE SENIOR CITIZEN CENTER
The Effingham Community 4-H Club hosted its annual Christmas Party at the Town and Country Senior Citizen Center, Saturday December 13. Pictured are members of the 4-H Club-- in the back row are Madison Acheson, Austin Acheson, Corbin Hedrick, and Maxwell Hedrick; in the front row are Regan Hedrick and Darwyn Boyle. The club's leader is Julie Boyle.
There were 21 guests that enjoyed playing Bingo with everyone taking home a Bingo prize. There were four door prize winners including Sandy Westscott, Alice Johnson, Gerry Wohlgemuth, and Laverne Davis. They received a large Christmas jar filled with Christmas candy and snacks. After Bingo, punch and cookies were served. The 4-H cooking class made pumpkin bread for everyone to take home, and the club also gave everyone a Hallmark Christmas ornament.
Everyone had a good time and enjoyed seeing the children. They very much appreciated the kids' efforts to make the party fun. Dee Paul, the center's director, thanked the 4-H club on behalf of the senior citizens.
OTHER SENIOR CENTER CITIZEN NEWS
The Town and Country Senior Center's new telephone number is 1-844-268-0035.
The Christmas potluck is Friday December 19 fellowship and potluck is at 11:00 a.m. Everyone is invited to attend.
FARMERETTE'S CELEBRATES CHRISTMAS
The Farmerette's Christmas Brunch, hosted by Ida Taliaferro and Brenda Hoobler, met in the Effingham Union Church Ed Building. Sally Ellerman, President, conducted the meeting. Seventeen members and guests Rosie Falk and Debra Clements, answered Roll Call by telling their favorite Christmas song. A donation is being made to the ACCHS After Prom. Final dates for 2015 lessons, hostesses, Family Picnic and Annual tour were made. The Hospital Auxiliary appreciated the donated Baby hats and bunnies. New community projects were discussed. A Pride or Enhancement Committee will be formed to plan the projects. Members brought food items that were taken to the Salvation Army by Carol Lintner. Evelyn Lorenz suggested that a "Christmas in July food donation" be held at our Family Picnic as there is also a need in the summer. Due to the usually bad weather in January, the next meeting will not be until February3th, in the Effingham City Council Room. Visitors are always welcome.
A CALENDAR CORRECTION
Effingham Community Club Calendar Correction - Sprang Heating & Air Conditioning phone number should be 785-220-7600. Some calendars have been corrected, but please check yours to make sure the number is correct.
SANTA SCHEDULES VISIT TO EFFINGHAM LIBRARY
Saturday Dec. 20, Santa is coming to the Effingham Library to visit with local girls and boys. Santa will be around long enough that the kiddies can have their picture taken with him. It all starts around 10 AM and will finish around noon.
MUSCOTAH NEWS ~ CJ Hanson
Christmas is right around the corner! Got all of your shopping done?
BINGO! Need some last minute Christmas gifts? Win them playing BINGO this Saturday, the 20th, in the Muscotah Community Center from 2 to 4pm. The session is sponsored by the Muscotah Cancer Support Group. You can also enjoy great munchies while you play.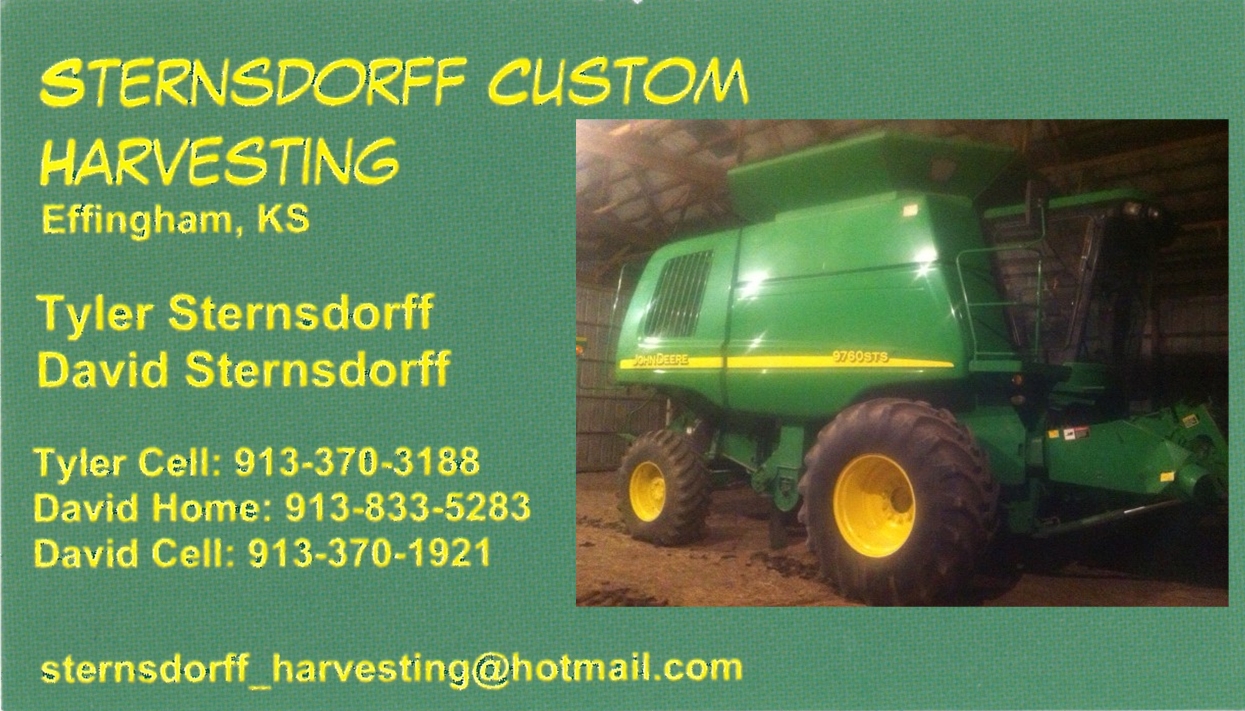 The Muscotah Mercantile would like to thank all of you who continue to support its efforts to get its building downtown. The response to the biscuits and gravy and to the soup lunches has been great and so appreciated. Together we can make it happen.
Thought for the week: Always think on the bright side—no matter what life brings to your day. You'll gain a treasure within your soul that no worry or hardship can ever take away….Isaac Purcell
BLESSED ARE THE PEACEMAKERS ~ Jack Albright
The timeless magnetism of Bethlehem's star draws wise men far and near, and illuminates the menacing backdrop for the agonizing drama unfolding in the United States in 2014.
For people of faith, this formidable background amazingly serves to intensify the brilliance of the Star of Bethlehem. At Christ's birth the angel's voices exploded in praise as they proclaim: "Glory to God in the highest heaven and peace on earth to people he favors!" Human voices proclaim: "Hark the herald angels sing, glory to the new born King. Peace on earth and mercy mild; God and sinners reconciled." Oh, let each human heart cry out, "O Holy Child of Bethlehem, be born in me today."
Hebrew word, "shalom" can be translated as peace, prosperity, well being, health, completeness, or safety.
Greek word "eirene" in classical Greek describes a situation that results from the cessation of hostilities or war and also refers to the state of law and order that makes the fruits of prosperity possible. It can also characterize peaceful conduct toward others.
Peace can, ironically, prevail internally even when the violence of war is at its peak externally. Conversely, inner spiritual turmoil can be raging out of control when peaceful conditions prevail in the land. In other words "peace" is a state of being that lacks nothing and has no fear of being troubled in its tranquility; it is euphoria coupled with security.
Peaceful people, by their peaceful countenance and demeanor, distinguish themselves as they march to protest legitimate and genuine racism, and injustice of all kinds. Christians are to oppose evil at every level…just like Jesus did. By following the example of Jesus by exposing and opposing evil they are acting like true children of God. Television reveals peacemakers walking among rabble-rousers. One person may be shouting vulgarities and carry a hate sign, while beside them a peaceful person holds a peace sign. We raise our voices in thanksgiving as we see the beautiful faces of thousands of honest, peace-loving, lawful and compassionate protesters counter-balance those who demonstrate a thug-like mentality.
The Message translation of the Bible gives a refreshing view of Matt. 5:9: "You're blessed when you can show people how to cooperate instead of compete and fight. That's when you discover who you really are and your place in God's family." (Matt. 5:9 MSG).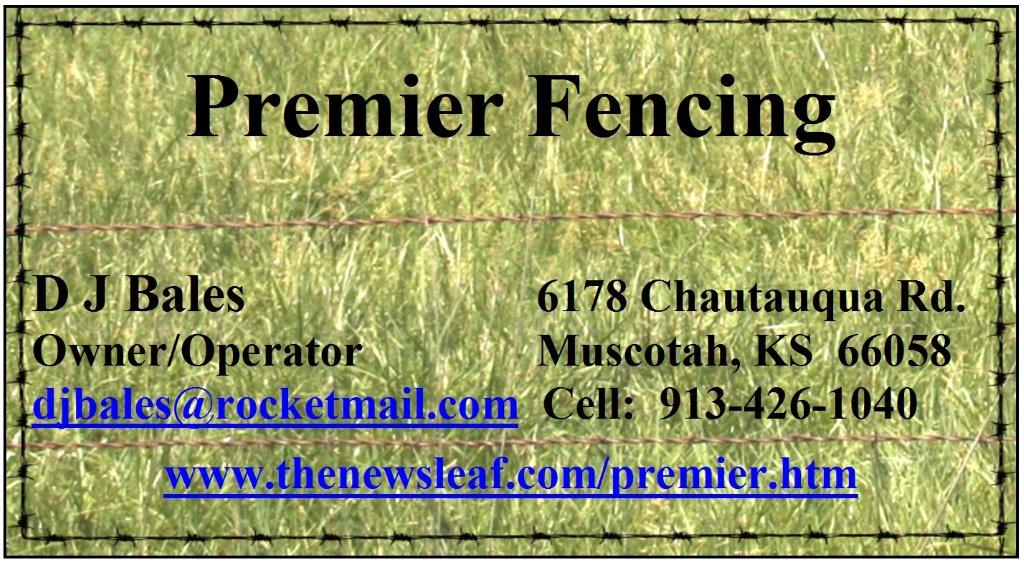 God is love and if we want to be known as a child of God–our actions will either prove, or disprove our claim, for "by their fruits you will know them." Peace originates with God, and is listed as one of the chief fruit produced by the Holy Spirit…love, joy, peace." (Galatians 5: 22)
Christ is God's mediator of peace and achieves the highest form of peace for us through his reconciling death on the cross–the ultimate state of wellbeing…peace with God. When the "Prince of Peace" reigns within the believer's heart, that believer represents his or her sovereign by living peacefully in a wicked world.
Consider Eugene Peterson's contemplative prayer: "Give me grace to live how you died, giving love to those who hated you, healing to the enemy who drew his sword against you, forgiveness to the soldiers who crucified you, paradise to the thief who cursed you. Especially, I pray for the person who is rejecting me now."
We joyfully sing this prayer, "O Holy child of Bethlehem, descend to us, we pray; cast out our sin and enter in…be born in us today. We hear the Christmas angels the great glad tidings tell. O come to us, abide with us, Our Lord Emmanuel."
USD 377 SCHOOL NEWS
BOARD HIGHLIGHTS - REGULAR SESSION MEETING
MONDAY, DECEMBER 8, 2014 BOARD MEETING, 6:30 PM
Presentations
Grade 4 Presentation by 4th Grade students Dylan Mullins, Corbin Ellerman, Jenna Pitts, Joni Templer, Kreyton Bauerle and 4th Grade Teacher Stacie Scherer
The School Board approved the purchase of Kinesthetic Balls after the ACCES 4th Grade students made their pitch to 377 school board to purchase the balls to use in place of old fashioned-style desk chairs. The students and their teacher talked about how Sitting on a Ball Helps Kids Focus and Do Better In School.
Curriculum Presentation by Mrs. Julie Dillon, Curriculum Director
The board approved the purchase of 9th grade Health e-textbooks and grades K-6 Mathematics textbooks. Cost:
9th Grade Health - $1,447.52 for the 2015-2016 school year. Note the cost for these resources will be approximately $1,400 every year thereafter, depending on enrollment numbers
Grades K-6 Math Textbooks - $37,149.21 for a six-year adoption. Next adoption will be for 2021-2022 school year.
Mr. Wiseman presented over the new E-rate guidelines and the probability that the district would be receiving Category 2 funding for equipment and software necessary to provide wired and wireless building broadband infrastructure. Category 2 five year budget could result in close to $90,000 depending on the availability of funds.
Personnel
The board took separate action on the retirement notification of Mrs. Jennifer Gigstad. The board regretfully accepted the retirement notification from Mrs. Jennifer Gigstad, effective at the end of the school year. Individual board members, all, expressed their appreciation for the many years of outstanding service to the district and USD 377 students by Mrs. Gigstad.
Approved Consent Agenda Items
Minutes from 11/10/2014
Bills, Claims, and Financial Reports
Personnel Recommendations
Don Smith - JH Asst Boys BB
Gifts and Grants
From the Elementary PTO
Cricut Machine – Christmas gift for staff (apprx. $250)
Paper Trimmer – Christmas gift for staff (apprx. $130)
Electric Hole Punch – Christmas gift for staff (apprx. $125)
Foursquare balls/Basketballs -- Recess Equipment (use Campbell Label Points to purchase)
Body Bars – PE Equipment ($189.24)
BCBS Healthy Habits for Life Grant submitted by Nurse Forbes
To Pre-School Class for field trip - $336 - Elementary PTO
To Elementary School - Socks, underwear, hats, and gloves – Camp Creek Church
To Elementary School Library and Classrooms:
Madison Gill Elementary Classroom 3 paperbacks
Hannah Lawrence Elementary Classroom 13 paperbacks
Susan Erickson Elementary Library 8 hardbacks
Elementary Classrooms 3 paperback
Steve Caplinger Elementary Library 1 hardback
Donations from Book Fair by students to classrooms:
Morgan Voller Elementary Classroom 1 paperback
Cora Thorne Elementary Classroom 6 paperbacks
Jesse Coder Elementary Classroom 1 paperback
Avery Handke Elementary Classroom 1 paperback
Ben Handke Elementary Classroom 1 paperback
Jared Eckert Elementary Classroom 1 paperback
Austin Mount-Lee Elementary Classroom 1 paperback
Cael Marsh Elementary Classroom 1 paperback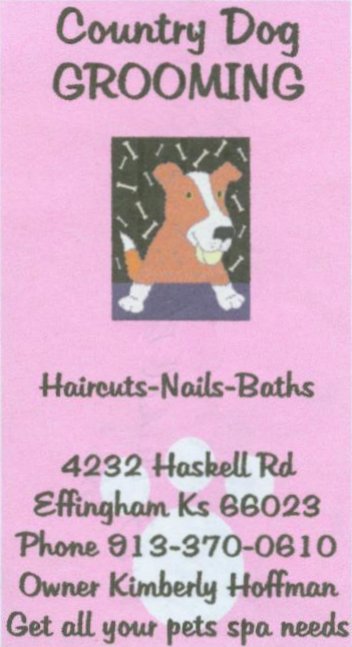 Max Bottorff Elementary Classroom 1 paperback
Mason Bottorff Elementary Classroom 1 paperback
Anonymous donations to the High School Student Council given during the ButterBraids Fundraiser $102.00
Anonymous donations to FFA given during the FFA Fruit Fundraiser $111.00
Anonymous donations to Drama for
11/7 Dessert Bar & Photo Booth $270.00
11/8 Dessert Bar & Photo Booth $236.00
11/9 Dessert Bar & Photo Booth $345.00
Accepted all correspondences and reports
ACTION ITEMS
Approved the HS Science Lab Project to add a Chemical Rinse Station. Cost - $6,000
No action on fuel bids. Mr. Wiseman recommended the district continue to bid out fuel on a weekly basis in order to get the best available prices for diesel and gasoline.
Approved the following student trips
Washburn University College Visit for seniors on 12/4/2014 (J. Taliaferro sponsor)
K-State College Visit for seniors on 12/10/2014 (M. Renk sponsor)
Benedictine College Visit for seniors on 12/5/2014 (J. Taliaferro sponsor)
Second Grade Field Trip to "The Coterie" theater at Crown Center in Kansas City, Mo. on Friday, May 1, 2015. Students will be viewing "The Cat in the Hat" performance. A 50 minute live stage performance, portraying the Dr. Seuss classic. The Coterie theater is offering educational background materials for all attending "The Cat in the Hat". It will discuss the book and play. This will tie in nicely with "Read Across America" which is celebrated during the spring time. Sponsors - Lindsey Wilmoth- Teacher, Wanda Small- Teacher, Dee Scherer- Teacher Aide, Sharon Jones-Para, Shawna Moore-Para, Willma Dague- Para
Approved the purchase of a new 10-passenger full size Transit vehicle from Shawnee Mission Ford at a price of $24,921. (Bid secured from the state bid list in accordance with KSA 72-6760)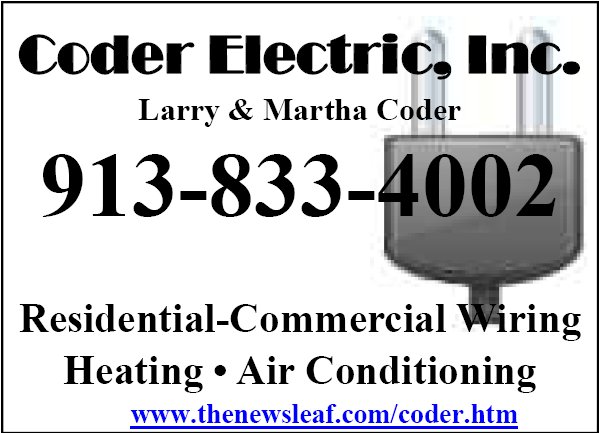 Approved to dispose of surplus food that was not purchased by OPAA in the following manner/order (KSA 72-8212(d)):
First, offer for sale to any school affiliated club or organization who could use the food for fundraising purposes at a 20% discount;
Second, offer for sale to any USD 377 staff member at a 20% discount;
Third, gift to the Nortonville Food Pantry any remaining food they would be willing to accept or gift to the Atchison Salvation Army Food Pantry any remaining food they would be willing to accept. (KSA 72-8234)
DISCUSSION ITEMS
The Board discussed a proposal to consider holding Prom at the JSH in the commons or the gymnasium. Mrs. Scherer will bring a recommendation back for the Board to consider at the January meeting.
Mr. Wiseman gave a brief overview of the district wellness plan and advised the board that the Wellness Committee would be reviewing mandated federal changes and prepare policy recommendations to the board before the end of the current school year.
Mr. Wiseman asked the board for some direction on how they would like to proceed with developing short and long term goals for addressing the many facility issues of the district. The Board directed Mr. Wiseman to bring back a list of facility needs and estimated costs to the January Board meeting in order for the Board to begin establishing facility spending priorities.
Mr. Wallisch presented several 2015-2016 elementary staffing model scenarios for the board to begin considering.
Mr. Martin addressed the board about using the January meeting to brainstorm new and innovative ideas that would help the district move forward in becoming a Model Rural Community School District.
SCHOOL SCHEDULE THIS WEEK
December 16 Tuesday
JSH FACULTY COUNCIL
Time: 7:30 AM Details: JSH Library
HS BB @ SABETHA (FR/JV/V)
Time: 4:30 PM (Dis 2:30, Dep 2:45, Ret 10:00 PM)

Details: 1011 Blue Jay Dr, Sabetha, KS Secondary Gym - JV Boy's, FR Boy's, FR Girl's Main Gym - JV Girl's, V Girl's, V Boy's
JH CHEER PRACTICE
Time: 3:15 PM to 5:00 PM
JSH ACADEMIC ASSISTANCE
Time: 3:45 PM to 5:15 PM Details: JSH Library
December 17 Wednesday
PAJAMA DAY
Details: JSH School Dress Code must be followed
JSH SSR
Time: 12:57 PM to 1:12 PM Details: JSH
HS SCHOLAR'S BOWL PRAC.
Time: 3:25 – 5:15 PM Details: JSH Room 115 Scheduled by Paul English
HS WINTER SPORTS PICTURES
Time: 3:30 PM
Details: HS Basketball, HS Wrestling, Dance Team
PDC MEETING
Time: 3:45 PM Details: JSH Room 107
December 18 Thursday
Finals Schedule
HS VOCAL CHRISTMAS CONCERT
Time: 7:00 PM Details: JSH Auditorium
December 19 Friday
Finals Schedule
END OF 1ST SEMESTER
HS BB @ JEFF WEST (FR/JV/V)
Time: 4:30 PM (Dis 2:45, Dep 3:00, Ret 10:00 PM)
Details: Meriden, KS JWMS Gym-JV Girl's, FR Boy's, FR Girl's JWHS Gym-JV Boy's, V Girl's, V Boy's
December 21 Sunday
HS GIRLS OPEN GYM
Time: 4:00 PM to 6:00 PM Details: JSH Gym
December 22 Monday
CHRISTMAS BREAK THRU JANUARY 1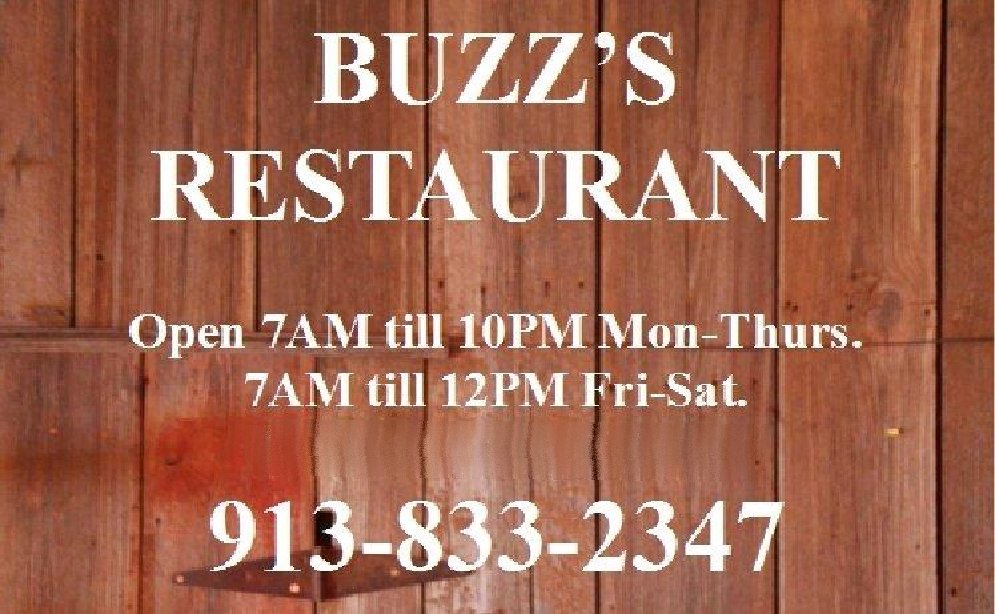 Check the website for athletic practices
Holiday Non-Practices dates are from Wed., Dec 24, through Sunday, Dec 28.
January 2 Friday
TEACHER WORKDAY
January 4 Sunday
HS GIRLS OPEN GYM
Time: 4:00 PM to 6:00 PM Details: JSH Gym
January 5 Monday
CLASSES RESUME
HS SCHOLAR'S BOWL PRAC.
Time: 7:00 AM to 7:45 AM Details: JSH Room 115 Scheduled by Paul English
HS JV/V SCHOLAR'S BOWL @ HOLTON INVITATIONAL
Time: 4:00 (Dis 2:45, Dep 3:00, Ret 7:30 PM)
Details: Holton, KS
LETTERS TO THE EDITOR
RX farmers John Schlageck, Kansas Farm Bureau
File this under the heading of, who would have ever thunk it?
What I'm referring to is the notion that today's farmers need a prescription and a degree in chemistry to apply herbicides, insecticides and fertilizers to their land in order to grow and produce the food we eat every day.
About this time, you're probably chuckling to yourself, smiling and thinking, "Ah that can't be happening. What's he writing about now?"
Read on.
Some environmentalists remain mighty concerned about the plant food, bug and weed control methods our farmers use today on their wheat, corn, beans, vegetables and other crops. They're also concerned about chemical residue and how application exposure affects them and their fellow human beings.
As technology continues to improve, the tools producers require to grow food fall under closer scrutiny. Some clamor louder for stricter control or even elimination. Others already believe pesticide use should be by prescription only.
Say a farmer has a corn borer problem. If these radical environmentalists succeed, the producer might have to call in a specialist to look over the problem. Once the situation is diagnosed, the government specialist would write the food grower a prescription for chemicals, just like a doctor would for a sick patient.
The farmer's next step would be to call a chemical applicator who would come to the farm and apply the designated herbicide or insecticide. This additional help would subtract from the farmer's bottom line.
If you're thinking this may be a bit extreme – could be, however, it's a safe bet we will see farmers losing the use of more and more chemicals. It happens every year.
Today, some chemicals are being lumped into the restricted-use category. This removes them from the hands of the general farming public. Some of these chemicals will never be used again.
It seems every year there are more stringent requirements for applicators who apply chemicals. Farmers must plan ahead and take part in the development of new rules and regulations that will strongly impact the way they grow our food in the future.
John Schlageck is a leading commentator on agriculture and rural Kansas. Born and raised on a diversified farm in northwestern Kansas, his writing reflects a lifetime of experience, knowledge and passion.
GOVERNMENTAL NEWS
Unapproved minutes of the Tuesday, December 9th, 2014 Meeting of the Atchison Co. Commission
Pursuant to the law, the board met in regular session at 1:00 pm with Chairman Jeff Schuele calling the meeting to order, Commissioner Mike Bodenhausen and Pat Henderson, County Counselor, were also present. Commissioner Henry W. Pohl was absent. Deputy County Clerk Linda Chalfant recorded the minutes.
Board recited the Pledge of allegiance.
Minutes of December 2nd were reviewed. Commissioner Bodenhausen made the motion to approve the minutes with one correction to be made, Chairman Schuele, seconded the motion carried 2-0.
Committee reports:
Commissioner Bodenhausen and Wes Lanter, IT director attended Effingham and Muscotah City Council meetings to discuss the JT Communication upgrade.
Commissioner Bodenhausen also suggested to County Counselor Pat Henderson on the interlocal agreement to change #4 so it may be updated before attending the Lancaster and Huron City Council meetings. So far Effingham and Muscotah show intent to contribute at least at the current level.
1:10pm Connie Ellerman, Noxious Weed director presented to the board a PO on repairs to the fork lift. Commissioner Bodnehausen made the motion to approve the PO to Berry not to exceed $6,000.00 for repairs, Chairman Schuele seconded, and motion carried 2-0. Connie Ellerman also brought to the Board that the unencumbered balance was not moved to her Capital outlay fund. Connie Ellerman is trying to build up that fund to purchase a spray rig for next year and replace the truck in the near future.
Chemical bid was different from last year because she didn't order Tordon because there was some left over from previous year.
1:45pm. Jamie Maddison HR director and Courtney Calhoon appeared before the board with payroll and bills to be approved for the week.
Board approved an add on real estate, and a rebate on Special Assessments.
Board approved an invoice on audit services to Reese & Novelly for $2,000.00.
Board approved the Christmas ad for the Atchison Globe after changes being made to various departments.
Commissioner Bodenhausen made a motion to amend the 2014 General Fund Budget as follows: $236,950.27 from Employee Benefits: $7,259.35 from Ambulance; $786.17 from Election; $22,082.62 from Law Enforcement and $35,116.15 from Road and Bridge, Chairman Schuele seconded, the motion carried 2-0.
Commissioner Bodenhausen made the motion to adjourn at 3:01pm, Chairman Schuele seconded, motion carried 2-0.
Attest: Linda Chalfant, Deputy County Clerk
AG Schmidt: 171 crime victims to receive support
TOPEKA – (December 12, 2014) – The Kansas Crime Victims Compensation Board yesterday awarded financial assistance to 171 victims of violent crime at its December meeting, Kansas Attorney General Derek Schmidt said.
Awards were made in 81 new cases. Additional expenses were paid in 90 previously submitted cases. The awards totaled $197,249.54.
The Division of Crime Victims Compensation in Schmidt's office administers the Crime Victims Compensation program, which was established in 1978 to help victims of violent crime pay for their unexpected expenses such as medical treatment, mental health counseling, lost wages, dependent support and funeral expenses.
The state's three-member Crime Victims Compensation Board determines claims that are eligible for payment and how much money will be awarded to each claimant. Awards are limited to a maximum total amount of $25,000 with limitations of $5,000 for funeral expense, $5,000 for outpatient mental health counseling, $10,000 for inpatient mental health treatment and $1,500 for grief counseling for family survivors of homicide victims.
A portion of assessed court costs and fines, inmate wages, parole fees and restitution paid by convicted offenders provides funding to the program.
For more information about the Crime Victims Compensation Program call (785) 296-2359 or visit the Attorney General's website at www.ag.ks.gov.
AG Schmidt: Planned Parenthood drops lawsuit
TOPEKA – (December 8, 2014) – A lawsuit filed by Comprehensive Health of Planned Parenthood against provisions of the Kansas Woman's Right to Know Act has been dismissed, Kansas Attorney General Derek Schmidt said today.
Schmidt's office has been defending a 2013 amendment to the Kansas law that requires facilities in the business of performing abortions, that also maintain a website, to include a link on their homepages to the Kansas Department of Health and Environment's Woman's Right to Know website to allow access to informed consent materials. The case was scheduled for trial this week.
"On the eve of trial, Planned Parenthood dropped its lawsuit and gave up its challenge to Kansas law," Schmidt said. "Our office will continue to defend properly enacted Kansas laws when they are challenged in court."
The Joint Stipulation to Dismiss was filed yesterday. The case dismissed was Comprehensive Health of Planned Parenthood of Kansas and Mid-Missouri, Inc., et al. v. Kimberly J. Templeton, M.D., et al., in the U.S. District Court for the District of Kansas, Case No. 13-CV-2302-KHV-KGG.
AG Schmidt challenges EPA ethanol emissions model
TOPEKA – (December 8, 2014) – Kansas Attorney General Derek Schmidt has asked a federal appeals court to block new Environmental Protection Agency (EPA) regulations that discourage the use of ethanol by requiring states to adopt conclusions about ethanol emissions not backed by scientific facts.
The lawsuit, filed in the D.C. Circuit Court of Appeals, asks the court to reject new EPA regulations that will require states to immediately begin using the MOVES2014 model in their State Implementation Plans (SIPs) for controlling pollutants governed by national air quality standards. By implementing the MOVES2014 model without the opportunity for review and comment by the states and affected parties, the EPA forces states to measure emissions from ethanol-blended fuels in a way that incorrectly predicts higher levels of pollution.
The MOVES2014 model is based on an EPA-commissioned fuel study that purports to analyze the emissions effects of different fuel parameters, including ethanol content, while artificially and unnecessarily holding other fuel parameters constant. This so-called "match-blending" methodology unfairly targets ethanol and assigns disproportionate negative emissions effects. The dictated use of this model effectively blocks states from encouraging the use of ethanol as part of their clean air plans.
"Ethanol production is an important industry for Kansas and grain agriculture specifically," Schmidt said. "EPA's requirement that states use this faulty model was unlawfully adopted without notice and opportunity for comment. This is an example of the EPA imposing its will on the states rather than working cooperatively toward the shared goal of cleaner air. We are asking that this model be rejected and replaced with a model that more accurately reflects the true emission effects of ethanol."
The case is State of Kansas, et al. v. U.S. Environmental Protection Agency, et al., in the U.S. Court of Appeals for the D.C. Circuit. Nebraska Attorney General Jon Bruning, the Energy Future Coalition, and the Urban Air Initiative, Inc. joined Schmidt in filing the case.
ANNUAL RECEPTIONS TO HONOR CRIME VICTIMS
TOPEKA – (December 10, 2014) – Kansas Attorney General Derek Schmidt today announced his office, in cooperation with the Kansas Organization for Victim Assistance, will hold receptions in Topeka, Kansas City and Wichita in honor and remembrance of crime victims who lost their lives.
"The holidays can be a particularly difficult time for the families of crime victims," Schmidt said. "It is important that we come together to honor the memory of those who are victims and to show continued support for the families and friends left behind."
The Topeka reception will be Friday, December 12, from 1- 3 p.m. at Memorial Hall, 120 SW 10th Ave.
The Kansas City reception will be Tuesday, December 16, from 10 a.m. to noon at the Jack Reardon Civic Center, 500 Minnesota Ave. The Kansas City, Kan., Police Department is sponsoring this first-time event.
The Wichita reception will be Thursday, December 18, from 1- 3 p.m. at the Dugan-Gorges Conference Center at Newman University, 3100 W. McCormick St. The Newman University Social Work Club is sponsoring the Wichita event.
Friends and family members of crime victims are invited to attend and to bring an ornament for an "Angel Tree" in honor of their loved ones. The public is also invited to attend.
The Victims' Services Division of the Attorney General's Office is charged with coordinating statewide victim rights efforts and administering grants and education programs. The division also provides a Kansas crime victims' rights hotline at (800) 828-9745.
MISCELLANEOUS PRESS RELEASES
HomeWords: A Project of the Poet Laureate of Kansas by Wyatt Townley
Our theme this week is HOME AS LAND, a favorite topic among many Kansas poets. They use the American Cinquain as their medium—22 syllables divided among 5 lines in this way: 2, 4, 6, 8, 2.
Both poets chose to take a historic look at our landscape. Michael Harty lives in Prairie Village, practices psychoanalysis, and occasionally publishes in literary magazines. I like how his title becomes the door into the poem, and how the final spondee pounds in the ending.
Coronado Came
was not
interested
tall grass bison roaming
empty sky everlasting wind
no gold
Carol Dark Ayres of Leavenworth is a retired educator and author of Lincoln and Kansas. The moment she describes is a familiar one.
Coming
To the breast of
A ridge the pioneers
Were awed by their first viewing of
Flint Hills
Poets and poets-to-be of all ages from across the state are invited to submit to HomeWords. For guidelines, visit www.kansashumanities.org.
The Kansas Humanities Council is a nonprofit organization that supports community-based cultural programs and encourages Kansans to engage in the civic and cultural life of their communities.
Delaware WRAPS Leadership Team to Meet December 17
Wetmore, KS: The Delaware River Watershed Restoration & Protection Strategy (WRAPS) Program will host a Stakeholder Leadership Team meeting at the Glacial Hills RC & D, 334 2nd St. in Wetmore on Wednesday, December 17 from 9:00 am – 12:30 pm. This meeting is free and open to the public.
The Delaware WRAPS Stakeholder Leadership Team meets every 6-8 weeks to discuss water quality challenges and opportunities in the Delaware watershed, and to allocate cost-share funds to assist landowners in implementing best management practices on agricultural land that will improve water quality.
For more information, contact Melissa Arthur, Delaware River WRAPS Coordinator, at delawarewatershed@gmail.com or 785-284-3422.
Felts elected president of Kansas Farm Bureau
MANHATTAN – Rich Felts, a Montgomery County farmer, was elected president of Kansas Farm Bureau this month, replacing Steve Baccus, who served in the position since 2002.
The Felts farm is a diversified grain operation with wheat, corn and soybeans. They also grow out breeding stock for a major swine company and maintain a small cow herd. The partnership is operated by Felts' son, Darren, a brother, Larry, and Larry's son-in-law.
"I'm looking forward to this opportunity," Felts says. "I'm passionate about agriculture and want to do all that is possible to provide a bright future for Kansas farmers and ranchers."
Felts joined Kansas Farm Bureau's board of directors in 2001. He was elected vice president in 2011.
"Rich is a strong leader, and will do an excellent job leading the state's largest farm organization into the future," Terry Holdren, KFB CEO and General Counsel, says. "There is no doubt Kansas Farm Bureau will continue serving as the voice of agriculture and providing superior service and products to our members and county organizations."
Felts serves on the Farm Bureau Mutual Insurance Company board of directors, is a 4-H community leader, served on the Kansas State Extension Advisory Council and is a past chairman of the Montgomery County Extension Council and Rural Water Board, in addition to serving as president of SEK Grain.
Kansas Farm Bureau represents grassroots agriculture. Established in 1919, this non-profit advocacy organization supports farm families who earn their living in a changing industry.
FHSU Foundation ends 'I fed the Tiger' campaign with new record for giving
HAYS, Kan. -- 'Tis the season for ribbons, packages, boxes and bows, and it is also the season of wrapping up Fort Hays State University's "I Fed the Tiger" campaign. The FHSU Foundation announces that this year's original goal of $40,000 was reached only two weeks into the campaign, proving that "I Fed The Tiger" is gaining both recognition and momentum.
The Foundation has tied up the 2014 effort with the biggest bow yet -- a record-breaking campaign! This year's campaign raised $48,985 thanks to the generosity of FHSU alumni and friends and the work of matching corporate sponsors.
The campaign concluded on Dec. 8 after a six-week run. Raising nearly half of the campaign's matching dollars in the first five days, it brought in 27 percent more funds for student organizations, athletic teams, academic departments and named scholarships than last year, making this the most successful social-media-based campaign FHSU has ever completed.
In just five days the Tiger Impact column, which supports named scholarship funds, filled its match. The Campus Life column, which supports student organizations such as the Rodeo Club, the Technology and Engineering Education Collegiate Association, and the Fort Hays Honor Society, quickly followed and raised more than $6,000 in just six days. The Campus Life column filled its matching dollars just a week after the campaign began. This allowed for student groups to raise twice as much for their organization, thanks to generous local sponsors.
"This campaign was a great way for you to be a part of the success of our Tiger Nation," said Dr. Mirta M. Martin, FHSU president. "Thanks to our sponsors and all of you who fed the Tiger."
Each of the sponsors agreed to match dollar-for-dollar any gift up to $100. The following sponsors made FHSU a priority and were the champions who made this thriving campaign possible: Baconrind Appraising Services, the Brian Ruder Agency, Gutierrez Cocina Mexicana & Trio Tap House, the Meckenstock Group, Midwest Energy, Coldwell Banker Executive Realty, and Haselhorst Construction, all of Hays, and Pishny Financial Services and Western Irrigation of Garden City.
"I am beyond excited to see this campaign take off and really make a splash," said Leanna Roberts, director of annual giving at the FHSU Foundation. "It's incredible that in only five years our 'I Fed the Tiger' campaign has doubled in the amount of sponsors available and the amount of support raised. This campaign allows, for example, Fort Hays State University students to attend a conference or a department to purchase a new piece of equipment that they may have not been able to otherwise. It comes to show what an unbelievable backing we have here in Tiger Nation; our alumni and community should be very proud!"
Roberts thanked students, educators and staff on behalf of FHSU and the Foundation for their generosity and commitment. She said the campaign simply wouldn't be possible without their support, and with the awareness and popularity of the campaign growing so rapidly, the 2015 campaign will surely be just as exciting.
FHSU's MBA program recognized as the fourth largest in Kansas
HAYS, Kan. – With students participating from around the globe, the Wichita Business Journal recognized Fort Hays State University's Master of Business Administration program as the fourth largest in Kansas.
The MBA program at FHSU provides a high-quality curriculum designed with challenging, engaging learning opportunities. Classes are available on campus and completely online. In 2014, U.S. News & World Report ranked FHSU's MBA program 64th in the nation for Best Online Graduate Business Program. Participating students are prepared to lead, make challenging decisions and succeed.
The program offers several career-relevant concentrations that allow students to deepen their knowledge in a specific content area. These concentrations include: accounting, finance, health and human performance (sports management), health care management, human resource management (HRM), information assurance, international business, leadership studies, management information systems, marketing, and tourism and hospitality management.
FHSU now offers a 4+1 Bachelor of Business Administration to MBA program. This program is designed for high-performing BBA students desiring an MBA in an accelerated timeframe. Qualified students have the opportunity to earn a BBA and a MBA in a 4+1 year time frame – saving time and earning valuable credentials.
For more information about the MBA program at Fort Hays State University, please visit www.fhsu.edu/mba/ or contact Rachel Dolechek at rldolechek@fhsu.edu.
Foreign Persons Must Report U.S. Agricultural Land Holdings
Manhattan, Kan., Dec. 10, 2014 — USDA Kansas Farm Service Agency (FSA) Executive Director Adrian J. Polansky reminds foreign persons with an interest in agricultural lands in the United States that they are required to report their holdings and any transactions to the U.S. Secretary of Agriculture.
"Any foreign person who acquires, transfers or holds any interest, other than a security interest, including leaseholds of 10 years or more, in agricultural land in the United States is required by law to report the transaction no later than 90 days after the date of the transaction," said Polansky.
Foreign investors must file Agricultural Foreign Investment Disclosure Act (AFIDA) reports with the FSA county office that maintains reports for the county where the land is located.
"Failure to file a report, filing a late report or filing an inaccurate report can result in a penalty with fines up to 25 percent of the fair market value of the agricultural land," said Polansky.
For AFIDA purposes, agricultural land is defined as any land used for farming, ranching or timber production, if the tracts total 10 acres or more.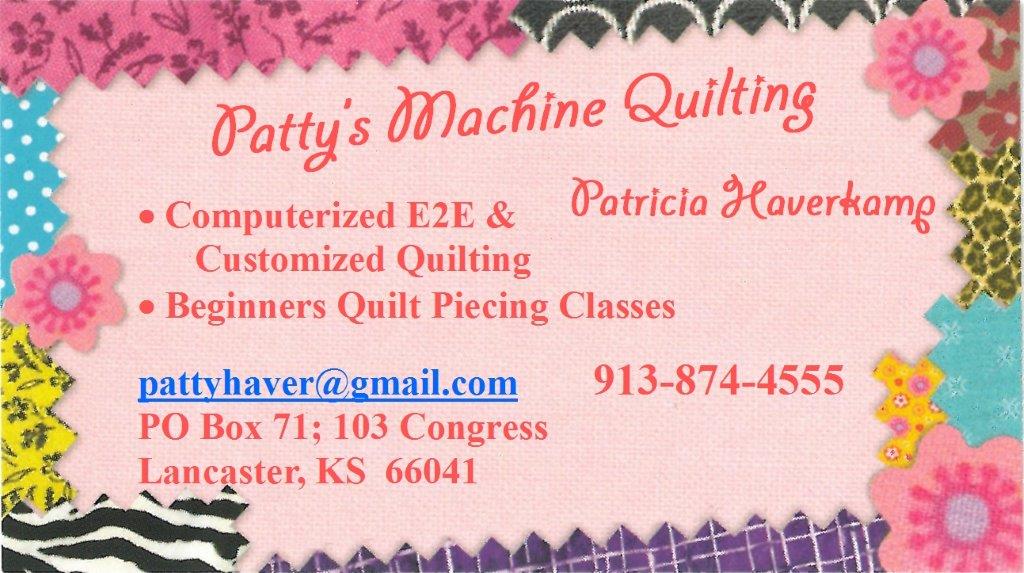 Disclosure reports are also required when there are changes in land use. For example, reports are required when land use changes from nonagricultural to agricultural or from agricultural to nonagricultural. Foreign investors must also file a report when there is a change in the status of ownership such as the owner changes from foreign to non-foreign, from non-foreign to foreign or from foreign to foreign.
Data gained from these disclosures is used to prepare an annual report to the President and Congress concerning the effect of such holdings upon family farms and rural communities in the United States.
For more information regarding AFIDA and FSA programs, contact your local FSA office at or visit the USDA Web site at http://www.usda.gov.
WILDLIFE AND PARKS REPORTS
WETLAND CENTER TO HOLD HOLIDAY OPEN HOUSE DEC. 13
Kids can decorate gingerbread birdhouses, parents can pick up tips on winter bird feeding
GREAT BEND ­­­– Join the staff of the Kansas Wetlands Education Center (KWEC) in celebrating the Christmas season with a Holiday Open House from 10 a.m. to noon on Dec. 13.
Visitors can hum along to holiday music and graze on Christmas cookies, breads and warm beverages. After a fill of holidays treats, visitors can try their luck at finding KWEC's Christmas goose and earn the opportunity to win a $50 gift certificate to KWEC's gift store.
Kids can decorate gingerbread birdhouses and make bird feeder swags, while adults can take advantage of specials in the gift shop. Gift store shoppers may also purchase one item at 40 percent off, excluding consignment items. The first 100 adults will also receive $5 gift cards to Waters True Value in Great Bend.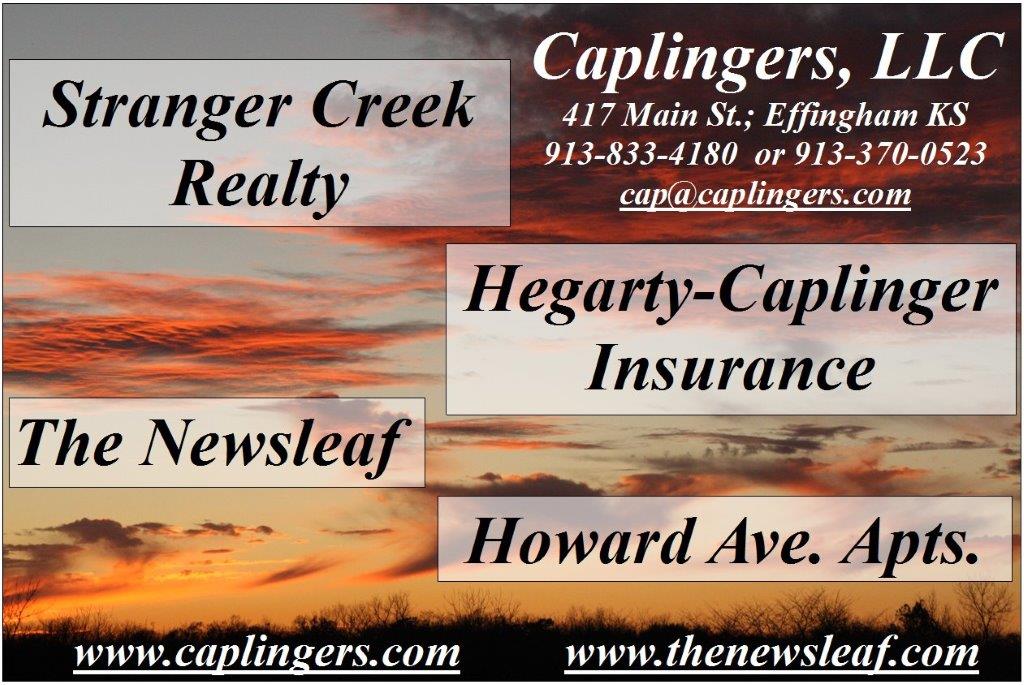 Once your holiday shopping is complete, discover how best to provide winter bird feeding and watering from Rob Penner, The Nature Conservancy avian programs manager at Cheyenne Bottoms. Feeder and water products from Waters True Value will also be on display.
Preregistration is required for the gingerbread birdhouse activity, with a limited number of seats available. The registration deadline is Dec. 10. No registration is required for any other activities.
For more information, or to register for the gingerbread birdhouse activity, call (877) 243-9268.
DEC. 15 BUY YOUR 2015 LICENSES AND PERMITS
Get a head start on the 2015 seasons buy buying your licenses, permits early
PRATT – It's a new year, you've got your tackle bag in order, your reels all have new line, and your buddy just called saying he found a school of fish and he's catching them faster than he can reel them in. You hightail it to the lake and begin to unload your gear only to realize you forgot to buy your 2015 fishing license. So much for hitting that honey hole. Most annual licenses and permits expire Dec. 31, but you can avoid missing out on another fishing hot spot by buying early. Licenses and permits for the 2015 hunting, fishing seasons, as well as park permits, go on sale Dec. 15, 2014 and are valid through end of 2014 and all of 2015.
Licenses and permits can be purchased online at ksoutdoors.com, at any Kansas Department of Wildlife, Parks and Tourism (KDWPT) state park or regional office, and at any license vendor.
Still have a few people on your Christmas list to buy for, but are stumped on what to get them? Consider giving the gift of a permit or license. It's a gift that will last all year long, and make memories that will last even longer.
Licenses and permits that will go on sale Dec. 15 include: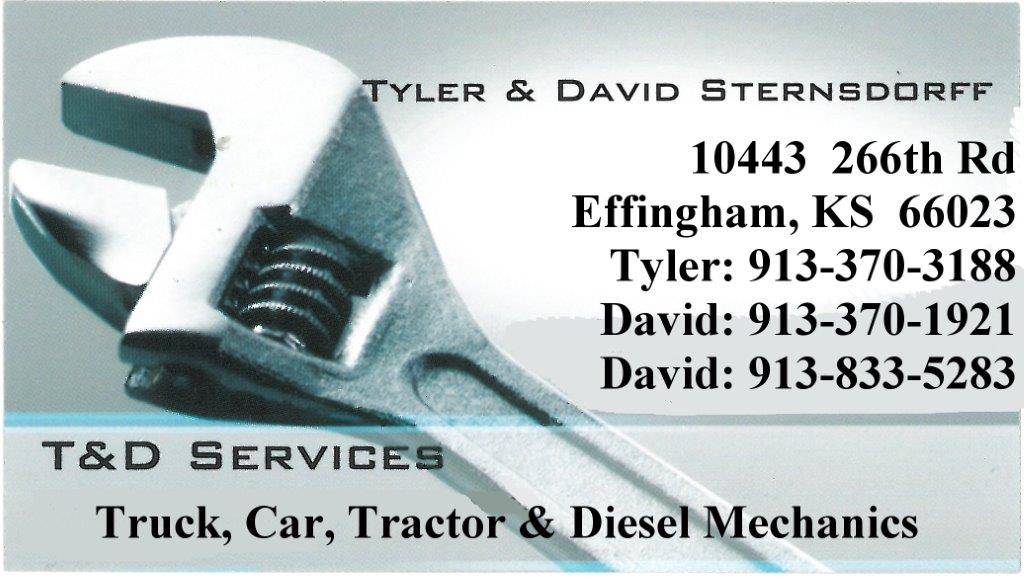 -Hunting licenses and annual permits
-Fishing licenses and annual permits
-Furharvesting licenses
-State park vehicle, camping, and trail permits
For more gift ideas, including magazine subscriptions to Kansas Wildlife & Parks magazine, visit the KDWPT Outdoor Store online at ksoutdoors.com/outdoor-store. And, the state's premier travel magazine, Kansas!, is available at www.travelks.com/ks-mag
To purchase a license or permit online, visit ksoutdoors.com and click "Licenses/Permits."
SPRING WALK-IN HUNTING ACCESS ENROLLMENT DEADLINE JAN. 15
Popular program provides landowner income and hunter access
PRATT – Kansas landowners interested in earning extra income can enroll eligible acres in the Kansas Department of Wildlife, Parks and Tourism's (KDWPT) Spring Walk-In Hunting Access (WIHA) program. The deadline to enroll for the 2015 season is Jan. 15.
Last year, more than 214,000 acres were enrolled, providing significant hunting opportunities for spring turkey hunters.
As a state that is 97 percent privately-owned land, hunting access can be a challenge for hunters. The WIHA program was created in 1995 as a way to significantly increase public hunting access, while keeping land in private ownership and providing additional income to landowners. The fall WIHA program now has more than 1 million acres enrolled, however most fall WIHA contracts end January 31.
The Spring Turkey WIHA program seeks land with suitable turkey hunting opportunities for the spring season. Leases run from April 1-May 31. Once enrolled, the property is posted with signs indicating access dates, and a map of the tract will be included in a free atlas published by KDWPT. Game wardens periodically patrol WIHA properties. In addition, state law provides protection to private individuals who lease their land to the state for recreational purposes from liability for damages or injuries resulting from ordinary negligence. All WIHA is walk-in only and open only to hunting during the dates listed on the contract.
For more information on the Spring WIHA program, call the KDWPT Pratt Operations Office at (620) 672-5911.
HISTORY IS FUN ~ Bob Caplinger
Items of New Leaf, June - 1925
"Thomas Benton Cumins, of English, Ind., is visiting W. H. Tucker, in Effingham, the Clate Anderson and Albert Tucker families, in Atchison. Mr. Cumins is 86 years old, a brother of the late Mrs. Polly Tucker. Years ago they agreed they would alternate visits as long as they lived and he still continues his trips here to visit her grave. Mr. Cumins and W. H. Tucker were boys together in Indiana. They came with their relatives to Kansas in wagons, in the '70s and the two boys walked and hunted probably two-thirds of the way. Mr. Tucker says, "we were like brothers." The Cumins family lived two years in the A. G. Valentine district, then returned to Indiana."
Graduates of St. Ann's School: "Frances Cruise, Helen Sauer and Dorothy Wyatt have completed the 8th grade at St. Ann's school and will be graduated at church Sunday morning. A class of nine will take their first communion. Those in the class are Leo Falk, Edmund Diebolt, Lawrence Lemke, Thomas Good, Glen Eckert, Lucile Ward, Mary and Margaret Helmstetter."
Graduates of Effingham Grade School: "Those graduating from the Effingham public school this year are Wm. Arthur Sells, Geneva Sutter, Bertha Mateel Henderson, Veda Chester, Roy Phillas, Freda Warner, Ellen Wills, Martha Panzeram, Constance Cameron."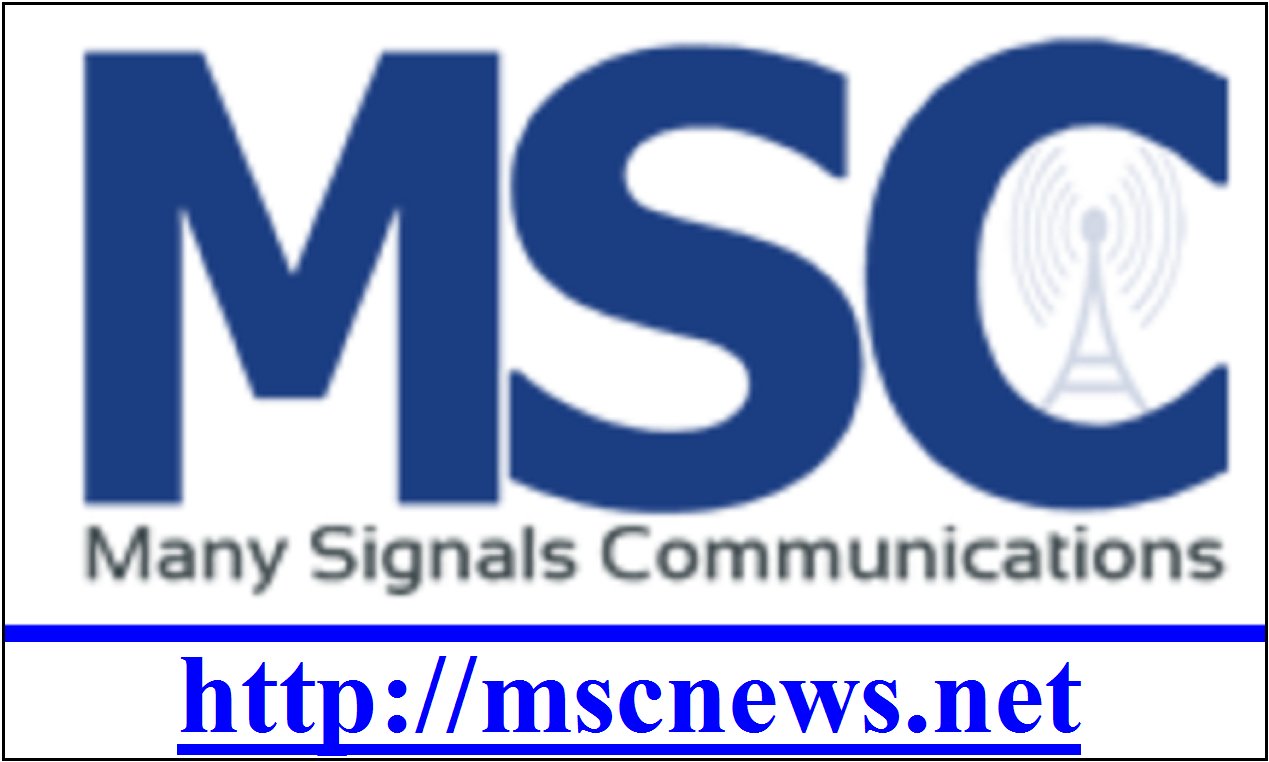 Another History lesson from an Obituary: Mrs. Louis Schletzbaum of the St. Louis neighborhood died. She was formerly Mary Hegarty, who was born on the Hegarty farm northwest of Effingham on April 7, 1896, to Mr. & Mrs. John Hegarty. She was survived by her husband, and two sons, Vincent, age 3, and Justin, age 9, her brothers, Clarence and Charles, and sisters, Rosa and Bernadette . She graduated from A.C.H.S. (Editor's note: What a great family!)
(Editor's Headline: THE RAINY SEASON IN EFFINGHAM.)
Item from June 4, 1925 issue: "The worst flood since the time of Noah occurred Tuesday night in this vicinity, when five inches of rain fell. At Monrovia, the creek was 1/4 mile wide. The first floor of Ike Donovan's home was under water. Horses, pigs, wagon boxes, wood, etc. floated down the stream. The women and children in the Donovan home had to be carried out. Culverts and bridges are out. Water was over the banisters of the bridge east of Monrovia. The bottom land at Muscotah is all under water. Car loads of people began arriving at Monrovia as early as five o'clock Wednesday morning and visitors kept going all day. Old timers declare they never saw the like here before. Corn fields are washed out and pastures are under water. The rain was accompanied by terrific lightning and thunder."
A news items in the next week's issue: "Storms do queer things. Last week, a month old mule colt was washed from the late Alf Beven farm north of Muscotah, to Muscotah, and landed on the top of Andy Wills barn. It was rescued and was none the worse for its unusual experience. The distance down the creek was eight miles."
"A horse belonging to Charles Gibson, near Arrington, was carried away by the high water and he has never heard any trace of it."
"Nine inches of rain fell here last Tuesday, instead of five and at Everest and Lancaster, it is claimed eleven inches of rain fell."
Then we have the storm report in the June 19, 1925 issue:
"Effingham and vicinity was visited by the worst rain and electrical storm Monday night, that old timers here can recall. Houses in town, that had never been known to leak, were flooded. The driving rain beat under and around the windows, down the chimney, etc. Several feet of water poured into most of the cellars and basements. Sewers could not carry off the water. Electric lights were put out of commission and remained out until Wednesday. The town was in total darkness except a flickering coal oil lamp here and there, and it brought to memory the time when Effingham's city marshal used to go around every night and light a coal oil light on each corner that didn't give any better light than a lantern.
"At Monrovia, the creek was nine inches higher than during the heavy rain two weeks ago. Water arose 2 1/2 feet in two hours.
"The midnight passenger train got to Effingham, but had to come through Monrovia. Bob Wills, section foreman, was routed out to lead the way to Muscotah, but when he reported the track under water, the engineer refused to go any farther. The train didn't get out of Effingham until Wednesday. Passengers on the train tried to call home folks, but all the telephone lines were down.
"A groom-to-be was on the train. He was to be married Tuesday noon. It is needless to say there was probably an anxious wedding party out on the branch.
"Effingham's eating houses had all the business they could handle with the passengers and stranded autoists."
FUN IN THE PARK: "The Rube Hargrove family had a reunion in the park Sunday, with a basket dinner at noon, in honor of Mrs. Carl Snyder and her two children who are visiting here. Besides Mr. & Mrs. Hargrove, their daughter Eva, the guests of honor, Mr. & Mrs. John Murray and the Rob't Hargrove family were present. That included all the Hargrove children and grandchildren."
CLASSIFIED ADS
DO YOU WANT YOUR ISSUE OF THE NEWSLEAF MAILED TO YOUR HOME OR BUSINESS? SUBSCRIPTIONS ARE NOW AVAILABLE AT THE RATE OF $42.00 FOR 1 YEAR. To subscribe send your check to:
The Newsleaf; PO Box 209; Effingham, Ks. 66023.
———————————————-
"GUESS WHO"
Can you identify the place or persons in the photo? Last week was a group of ACCHS Secretarial students from 1963.