You are our Visitor
The November 20, 2018 Edition
of
The Newsleaf
Vol. 15 Issue 46
BETWEEN THE ISSUES
FRONT PAGE
Thanksgiving Weekend – Atchison County's Museum Open
Gadgets, Tools, and Strange Apparatus Spread Through the Museum For Holiday Season in Bob Staley Collection Exhibit
Atchison County's Museum will be open over the long Thanksgiving Weekend with new stuff to entertain and challenge visitors' knowledge of historic artifacts along with free coffee and treats. After closing for Thanksgiving Day, the Museum will be open Friday from noon to 4 p.m., Saturday from 9 am to 4 pm and Sunday from noon to 4 pm.
"It's our annual, have something interesting for all those people coming to Atchison to visit for the holiday," said Chris Taylor, executive director of the Atchison County Historical Society. "This year we will have the usual free coffee and cookies, and add in a new showing of the Bob Staley Collection – that is the array of cool gadgets, tools and What-Iz-Its he collected over his career as an auctioneer."
The Bob Staley items will be spread out in the museum with a Logo & identification numbers and an "Answer Sheet" visitors can pick up when they come in and test their ability to identify what the various artifacts really are. Atchison County's Museum will also be displaying three new acquisitions of Walter Yost paintings – the Cummings KS artist know for his local landscapes and rural scenes.
"The World War I Centennial extended exhibit is still in place so there are a lot of new things for our annual visitors to take in," said Taylor. "The new Yost artworks also include one of the paintings he did when he went to Alaska – one of the pieces that he said he just couldn't get right. But when you see it – Walter Yost was way too modest of his own talents."
Taylor said the Bob Staley Collection artifacts will also be shared on the Museum's Facebook page – with a new featured item shared with the answer to the What-Iz-It question the next day. "So if you can't make it in you can still take part, but it won't be quite as fun as searching out the real items in the Museum and seeing how good your knowledge of odd things are," said Taylor.
Atchison County's Museum is located at 200 South 10th Street, Atchison KS in the Santa Fe Depot. Admission is by Donation with a requested $5 donation for families. For more info visit on Facebook.com/AtchisonHistory – email GoWest@atchisonhistory.org or call the Museum office 913-367-6907.
Muscotah United Church Participates in Operation Christmas Child
five hundred twenty
eight shoeboxes left one by
one out church's doors
to Topeka then Denver
then poor children across world
Operation Christmas Child is a program organized by Samaritan's Purse. Samaritan's Purse is a nondenominational evangelical Christian organization providing spiritual and physical aid to hurting people around the world. Since 1970, Samaritan's Purse has helped meet needs of people who are victims of war, poverty, natural disasters, disease, and famine with the purpose of sharing God's love through His Son, Jesus Christ. The organization serves the Church worldwide to promote the Gospel of the Lord Jesus Christ.
ALL AROUND US
Cummings Christian Church will have a Thanksgiving Eve service on Wednesday, November 21, at 7:00 pm.
NITE CIRCLE NOVEMBER MEETING
Nite Circle of the Effingham Union Church met at the Union Church Education Building on Nov. 12, with Nancy Jo Fasse as hostess. Cindy Ladd, chairperson, opened the meeting with prayer and welcomed everyone. Cards were signed for shut-ins. Connie Dunster shared a Thanksgiving devotional. Nine members answered roll call.
Cindy announced that seven women from Effingham Union Church attended the Fall UMW District Meeting on Oct. 13 at Lowman UMC. She also thanked those who provided brownies for the Library fund raiser.
A new refrigerator has been purchased for the Education Building. The Women's Society and two circles are sharing the cost of the refrigerator. Nite Circle members voted to pay its share on the refrigerator. They also voted to donate to the After Prom Committee and to the Atchison Food Pantry and the Pantry of Hope at Nortonville. Members volunteered to provide cookies for the Community Thanksgiving service on Nov. 18.
Bev Bowyer shared Inspirational Thoughts related to John 11:11. She reminded us that God reaches out to each of us in different ways.
A sign- up sheet for hostesses and programs next year was circulated
Our next meeting will be in January.
MARY MARTHA CIRCLE MET AT SNYDERS
The Mary Martha Circle of the Effingham Union Church met at the home of Jennifer Snyder, November 15 with 8 members present. Chairperson Ida Taliaferro presided over the meeting.
First order of business was to set the date for Mary Martha's annual Soup Dinner. The dinner is the second Sunday in February, which is February 10. Election of officers was held. Next year's officers are Chairperson Ida Taliaferro, Secretary Eileen Ellerman, Treasurer Nancy Keith, Program Chairman Elaine Oakleaf, and Member at Large Sally Ellerman.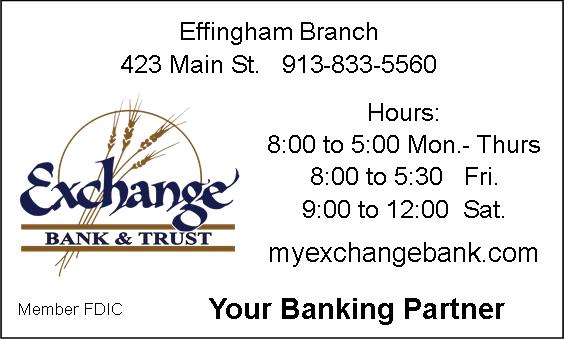 Ida thanked everyone for helping with the library fundraiser. She also thanked them for helping with Farm Bureau Supper and the Women's Society fall meeting.
The circle will meet on the First Thursday of February, June, September and November. The circle members voted to make a donation to the After Prom Committee, Foster Children program, Salvation Army, and Julie Boyle's Day Care.
Janie Moser gave the program on Advent Angels. The members signed Christmas Cards and some of the members volunteered to make cookies for the Thanksgiving Community Service.
COMMUNITY CLUB TO MEET
The Effingham Community Club will meet November 26 at 7:00 p.m. in the City Council Room. Hostesses are Nancy Keith, Nancy Fasse, and Carolyn Taliaferro. Denise Fasse will give devotions. The program will be provided by Area Agency on Aging. The special project is monetary donations for veterans' gifts.
LADIES ENJOY SOUP SUPPER AND ATTEND PLAY
On November 10 Sue Dahl hosted the Ravishing Ritzy Effie Ladies at her home and Nancy Keith assisted her. Thirteen members and three guests, Shirley Eckert, Richard Dahl and Paul Porter, enjoyed the soup and salad supper. Sue had made three different soups and Nancy had made the salads. Everything was very delicious. The group made plans for December. They plan to attend the Heartstrings lunch at the Blue Building in Effingham on Saturday, December 1st. They plan to eat at 11:30 a.m.
Before leaving for the play Sue gave the ladies a tour of her lovely new home that has many nice features! The Queen Bee Carolyn Taliaferro handed out hostess schedules and contact numbers for 2018-19. Ten members and four guests, John Oakleaf, Jim Potts, Paul Porter, and Shirley Eckert, attended the play "The Wizard of Oz" at ACCHS.
THANKSGIVING SERVICE
The Effingham Union Church hosted the annual Community Thanksgiving Service Sunday night. During the service Pastor Jeff Cochran was assisted by members of the St. Ann's Catholic Church. Those helping with the service were Jill Thorne and Duane Coder from St. Ann's and Chris Caplinger and Ray Ladd, Union Church members. Fifty people gathered together to sing praises to the Lord and to hear an inspirational message. During the service an offering was taken for the Community Thanksgiving fund, which helps people in time of crisis.
After the service people gathered in the Christian Education Building for refreshments and fellowship. They sat around tables decorated in Thanksgiving themes by Elaine Oakleaf. Alan and Connie Dunster served refreshments.
This is an annual event, and next year St. Ann's will host it.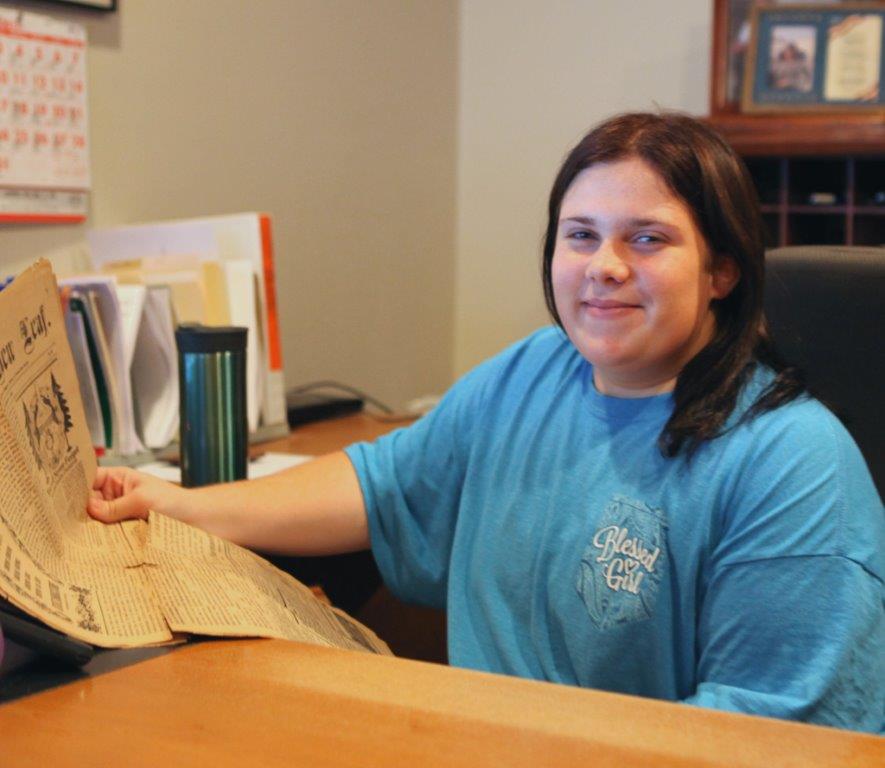 USD 377 SCHOOL NEWS
Tiger Talk ~ MaKaea Forbes
Monday we honored our veterans with the Veterans Day Ceremony. All branches of the military were represented. Thank you for your service! Monday was the first day of high school winter sports practice, hello wrestling and basketball! The JH girls' basketball team played St. Benedict's Catholic School: A team won 39-16, B team won 16-15, C team came up a little short 18-6. The JH wrestlers had mat time at Atchison and wrestled hard. Sounded like we took some tough losses, but we'll pin them next time.
Tuesday the Scholars Bowl varsity members traveled to Sabetha. According to Ashtyn Jolly, they took second. The JV Scholars Bowl members traveled to Topeka. According to Keegan Lott, "it was okay, didn't do well but we learned and we had fun."
Wednesday was the HS Fall Sports Awards and Banquet. This event was sponsored by the ACCHS Booster Club. Club President Kerry Navinsky said, "It was a wonderful success. The commons was filled with athletes and their families. Photos from the night can be viewed on the Booster Club Facebook page."
Thursday the junior high girls' basketball team had hoop play with Jackson Heights, and both A and B teams came out with wins. The JV/V Scholars Bowl team traveled to Jackson Heights. Mr. English reported, "Each team went 2-3 on the night, but did not break into finals."
Friday the annual Thanksgiving Luncheon was held. Ms. Jane said there were 170 community members who signed up to eat lunch with the elementary students. I can remember what a great time I had when my grandma Sue would show up to eat lunch with me. Both schools were able to attend a School Positivity Assembly. It was MVP, "You Matter, You have Value, You have Purpose." It was a great opportunity to remind students to be yourself, never give up and just keep pushing along.
Saturday the JH wrestlers hosted the JH Wrestling Invitational at home. I always love seeing wrestling mats. Great job Tigers on your wins!
That's a wrap for this week Tiger fans!
FFA Chapter Success
The ACCHS FFA competed on Friday Nov. 16th at the Northeast District Leadership School in Horton and represented the school with Tiger Pride. Congratulations to Meagan Pitts for being selected for Master Rituals in her role as Secretary!
Tigers Finish High at Washburn Math Day
What a Terrific Tuesday these Tigers had at the Washburn Math Day yesterday!! Our team won the 1A-2A division!
The top three finishers for our team were: Lane Scoggins-1st place; Kayla Vanderpool-2nd place; Sarah Kimmi-3rd place.
The Washburn University math department hosted 187 students from 21 local high schools for their annual Math Day, Nov. 13, 2018. Students participated in math testing and the "Mathnificient Race," a scavenger hunt on the Washburn University campus for information required to solve a sequence of problems as quickly as possible.
"Our department looks forward to hosting this event every year," said Kevin Charlwood, chair of the Washburn University department of mathematics and statistics. "Our faculty and students get to share our enjoyment of math and encourage the next generation to pursue their interest in math.
The top three individual scorers in the senior and non-senior categories all receive medals, and the top three scorers from each school receive ribbons. The top team in each of the 1A/2A, 3A/4A, and 5A/6A school classifications and the top overall scorer receive plaques.
Jay Ram from Washburn Rural High School earned the overall top score on the exam. Washburn Rural High School earned top honors in each of the three individual testing categories, as well as placed first in the 5A/6A team awards. Hayden High School took first in the 3A/4A category, and Atchison County Community High School placed first in the 1A/2A category.
This is the 49th annual Math Day; this event is a Washburn tradition dating back to 1969. Each November, high school students from all over northeast Kansas come to Washburn to compete in a 40-question competitive mathematics exam. Teachers accompanying the students have a discussion of current issues of importance to mathematics educators and/or participate in activities to enhance teaching mathematics in the classroom.
MUSCOTAH NEWS ~ Susan Higley
The Annual Muscotah Christmas Program will be on Sunday, December 9th at 2 p.m. As usual there will be entertainment, which usually brings a lot of laughs. There will be refreshments and of course Santa will arrive and hand out treats to everyone. Mark the date on your calendar. The program is sponsored by the city and Outreach provides the entertainment. Bring the whole family for an afternoon of fun and laughs.
Plans are underway for two Christmas Bazaars in town the first part of December. There will be more information when it is available.
Wishing everyone a Happy Thanksgiving. If you are traveling, be safe on the roads.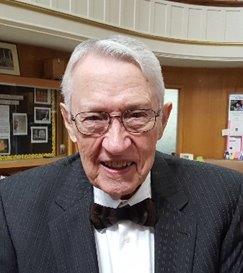 NEW BEGINNINGS ~ Jack Albright
GOD ANSWERED MY PRAYER BEFORE I PRAYED
My wife, my major caregiver, was in Branson for a refreshing week of relaxation with a large group of friends. I had a volunteer caregiver who is on call at all times while she is gone.
He had planned to help me attend a meeting called "Coffee and Conversation" at the United Methodist Church.
That morning at 5:00 AM I had a sharp pain in my hip that made walking dangerous. I decided to call him later and explain that I would not be able to go to the meeting.
At 8:00 AM he called to tell me he was running a fever and did not want to infect me.
I stood beside the bed and discovered that the pain was no longer a threat and told him not to seek another friend to care for me.
I spent the morning singing an appropriate little chorus called, "God Is So Good."
One of the verses is very appropriate for this occasion. It says: "God answers prayer, God answers prayer, God answers prayer, He's so good to me."
My thankful heart thought, "Yes God answers prayer...like today he answered my prayer before I formally took time to voice it.
FROM PASTOR AL ~ Al Schirmacher
Christian friend,
You sit on the edge.
Life has dealt you some body blows; they have not all healed.
Your personal disciplines have slipped; you rarely pray, read God's word, fellowship at church.
Sinful habits have crept back in.
Judgmental thoughts swirl. You blame others, and take responsibility less.
Your feelings drive decisions more.
You think about Jesus less, and speak of Him distantly in the third person.
You're on the verge of falling away, and it may be months or years (or never) before you return.
STOP!
His voice calls. His merciful hands reach out. He will not push, but He is pulling.
It's not time to fall away, but time to return.
Time to return to the Father who always welcomes (and throws parties) for the prodigal.
"Let us examine our ways and test them, and let us return to the Lord. Let us lift up our hearts and our hands to God in heaven, and say: "We have sinned and rebelled and you have not forgiven." Lamentations 3:40-42 NIV
"Seek the Lord while he may be found; call on him while he is near. Let the wicked forsake their ways and the unrighteous their thoughts. Let them turn to the Lord, and he will have mercy on them, and to our God, for he will freely pardon." Isaiah 55:6-7 NIV
"Those whom I love I rebuke and discipline. So be earnest and repent. Here I am! I stand at the door and knock. If anyone hears my voice and opens the door, I will come in and eat with that person, and they with me." Revelation 3:19-20 NIV
Al Schirmacher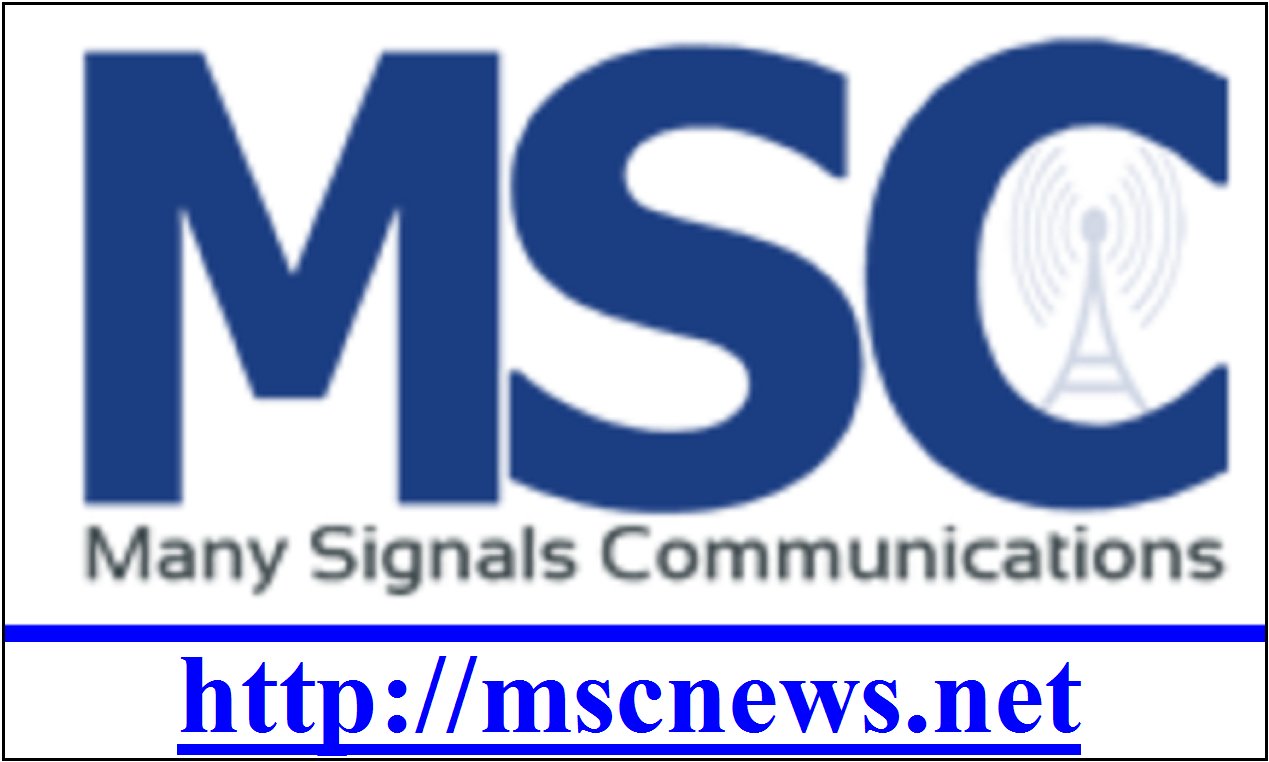 Christmas is coming -
honor baby yet rarely
follow humble trail
"In your relationships with one another, have the same mindset as Christ Jesus:
Who, being in very nature God, did not consider equality with God something to be used to his own advantage;
rather, he made himself nothing by taking the very nature of a servant, being made in human likeness.
And being found in appearance as a man, he humbled himself by becoming obedient to death— even death on a cross!" Philippians 2:5-8 NIV
Al Schirmacher
Forgiveness
"Bear with each other and forgive one another if any of you has a grievance against someone. Forgive as the Lord forgave you." Colossians 3:13 NIV
There is a misunderstanding - or perhaps a self-centered delusion - going around.
It states that we forgive others primarily for our own benefit.
Think with me - did God forgive you for His benefit - or yours?
If He forgave us because He loves us & desires our best - as many scriptures state - doesn't it make sense that we should primarily forgive others for their benefit?
Obey first, love next, enjoy benefit later.
Our own release, while important, is secondary.
Be careful any time you practice a Christian virtue primarily for yourself. Such motivation easily warps the good work.
Be blessed, friends.
we admire Mary for
submission to God's will
Joseph for responsiveness
to angel's "fear not"
both for very pregnant
journey to Bethlehem
and shepherds for not
lollygagging in fields
we even admire angels'
ability to harmonize
then we look into stylized
sterile manger "how cute"
but we must move beyond
for even Simeon glimpsed
adult Jesus and Mary's pain
we must see real Savior
who called disciples and
told difficult stories and
confronted religious leaders and
suffered in garden and
died crucifix criminal death
for Father for world
for you for me for love
Al Schirmacher
OBITUARIES
Dorothy Irene Knouse, 97, of Horton, Kansas, passed away on Saturday, November 17, 2018 at her home in Horton, Kansas. She was born on March 2, 1921 in Horton, Kansas the daughter of John and Inez Page Campion. Dorothy graduated from the Kansas State Teachers College in Pittsburg, Kansas with her Bachelor's degree and then went on to obtain her Master's degree from the Teacher's College in Emporia, Kansas. On July 3, 1945 she married William Knouse at the Baptist Parsonage in Horton, Kansas. She taught in a couple rural one room school houses while her husband, Bill, served in the U.S. Military. After her marriage to Bill, she taught math at Kansas State University in Manhattan, Kansas, while Bill attended college there. Dorothy and Bill then moved back to Horton, Kansas where she taught in the Powhattan School Systems for years. She then was asked to come out of retirement to teach math at the Atchison County Community High School in Effingham, Kansas, which she accepted and taught there for twenty years before retiring again. Dorothy was a member of the United Methodist Church in Horton, Kansas, Horton Hospital Auxiliary and the Kansas Teacher's Association. Survivors include numerous nieces, nephews, cousins and friends. She was preceded in death by her parents, husband, William Knouse on February 20, 2015 and two sisters, Edna Campion and Helen Jacobson. The family will greet friends on Tuesday evening from 6:00 to 7:00 P.M. at the Dishon-Maple-Chaney Mortuary in Horton, Kansas. The family will meet at the mortuary and go in procession for a graveside service that will be held at 11:00 A.M. on Wednesday, November 21, 2018 at the Horton City Cemetery. Memorials may be made to the Dorothy Knouse Memorial fund to be designated later and may be sent in care of the mortuary. A special message may be sent to the family at www.dishon-maple-chaney.com.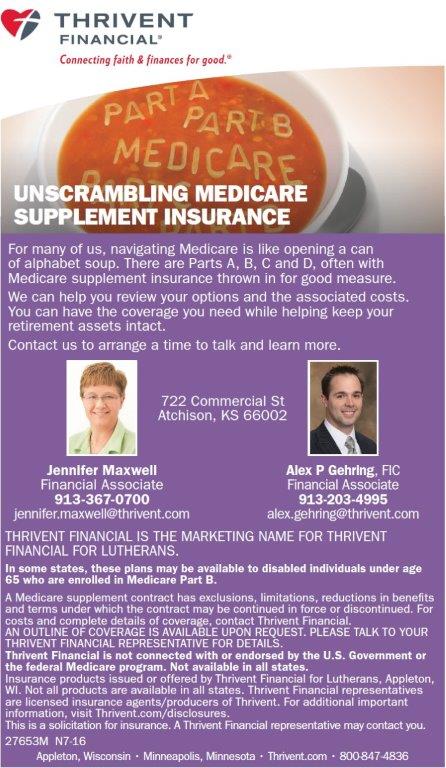 Donald J. Handke, 93, Huron, Kansas, died Friday, November 16, 2018, at Atchison Senior Village.
Mass of Christian burial will be Friday, November 23, 2018 at 11:00 A.M. at St. Louis Church at Good Intent with Fr. Dan Gardner as celebrant. Interment will follow in St. Louis Church Cemetery. A parish rosary will be recited on Friday, November 23rd at 10:45 A. M. at St. Louis Church. Visitation with the family Friday, November 23rd from 9:30 until 10:45 A. M. at the Church.
Donald was born April 11, 1925, at his parents' home in rural Atchison County, the son of Julius and Helena "Nellie" (Watowa) Handke. He attended the Irish Point School in the Good Intent Community.
He and Marjorie Falk were united in marriage on January 11, 1949 at St. Ann's Church in Effingham, Kansas, by Fr. Matthew Hall, OSB. In 1949 Don and Marjorie settled on a farm near Huron where they spent their entire married life. Mrs. Handke preceded him in death on January 19, 2018.
Donald was a member of St. Louis Church in the Good Intent Community, a member of the N.F.O., and a director of the Atchison Grain Company. He was a trustee of Lancaster Township for twelve years. Donald joined the District #5 Volunteer Fire Department as a founding member, organized in September of 1959 and retired from fire service after serving as department Chief for eighteen years. He was also well known as a musician in the community. He and his younger brother Eugene played for dances for many years with the Prohaska band as a fiddler and a banjo picker.
Donald is survived by one daughter, Eileen (Don) Losito, Charlotte, NC; three sons, Jim (Diane) Handke, Lancaster, KS; Dennis (Marlene) Handke, Topeka, KS; and Tom Handke, Effingham, KS. He is also survived by three granddaughters, two grandsons, and two great grandchildren, two sisters, Ruthanna Keimig, Atchison, KS, and Leona Busenbarrick, Atchison, KS.
He was preceded in death by his wife Marjorie, and two brothers, Leo Handke and Eugene Handke.
GOVERNMENTAL NEWS
Unapproved Minutes of the November 13 Meeting of the Atchison Co. Commission
Pursuant to the law, the Atchison County Commission Board met in Regular Session at 1:00 PM on the 1st floor of the courthouse, 423 N 5th St. Atchison, KS. Chairman Eric Noll called the meeting to order with Commissioner Henry W. Pohl, Commissioner Jack Bower, and County Counselor Patrick Henderson present for the meeting. Deputy County Election Officer, Kalee Vanderweide recorded the minutes.
The Board recited the pledge of allegiance to start the meeting.
Chairman Noll made an announcement for the holiday meeting schedule. The Board will meet at regular times on December 26, 2018 and January 2, 2019. Commissioner Bower made a motion to meet at regular times. Commissioner Pohl seconded. Chairman Noll called for a vote, all voted aye. Motion carried 3-0.
Minutes of the November 6, 2018 meeting were reviewed with no corrections noted.
Commissioner Bower made the motion to approve the minute. Commissioner Pohl seconded the motion. Chairman Noll called for a vote, all voted aye. Motion carried 3-0.
*Commissioner Comments and Committee Reports:
Commissioner Bower stated that Mid-America Regional Council (MARC) has a $10,000.00 budget. We are getting benefits from MARC, just not paying the dues.
Commissioner Pohl stated his Project Concern meeting was rescheduled; but no date has been set yet.
*New Business Before the Board:
Commissioner Bower made a motion to approve a purchase from Mynatt Truck and Equipment, for an 8' Meyer steel snow plow, for $4,487.55. Commissioner Pohl seconded. Chairman Noll called for a vote, all voted aye. Motion carried 3-0.
The Board discussed the National Association of Counties (NACO) dues that are due at the end of the year. Chairman Noll will look into the benefits received from being a part of NACO.
*County Counselor Updates
Patrick Henderson, County Counselor, stated that the timeframe for the tax sale would be Spring.
Commissioner Pohl made a motion to recess until 1:45 pm for the canvass of the votes. Commissioner Bower seconded. Chairman Noll called for a vote, all voted aye. Motion carried 3-0.
*New Business before the Board
Michelle Phillips, County Clerk, appeared before the Board for the canvass of the November 6, 2018 General Election.
Ms. Phillips's went over the provisional ballots recommended to not count first.
The recommendation to not count the 14 ballots for not registered in the County passed 3-0.
Commissioner Pohl made a motion to go with the recommendation to not count the 10 ballots for voter moved from outside county, not re-registered. Commissioner Bower seconded. Chairman Noll called for a vote, all voted aye. Motion carried 3-0.
Commissioner Pohl made a motion to go with the recommendation to not count the 10 ballots for voter moved from outside county, not re-registered. Commissioner Bower seconded. Chairman Noll called for a vote, all voted aye. Motion carried 3-0.
Commissioner Pohl made a motion to go with the recommendation to not count the 2 ballots for registration cancelled by Secretary of State office. Commissioner Bower seconded. Chairman Noll called for a vote, all voted aye. Motion carried 3-0.
Commissioner Pohl made a motion to go with the recommendation to not count the 2 ballots for voter registered in another county and resides there. Commissioner Bower seconded. Chairman Noll called for a vote, all voted aye. Motion carried 3-0.
Commissioner Bower made a motion to go with the recommendation to not count the 2 ballots for advance ballot postmarked after Election Day. Commissioner Pohl seconded. Chairman Noll called for a vote, all voted aye. Motion carried 3-0.
Commissioner Pohl made a motion to go with the recommendation to not count the 1 ballot for registered voter moved out of county more than 30 days ago. Commissioner Bower seconded. Chairman Noll called for a vote, all voted aye. Motion carried 3-0.
Commissioner Pohl made a motion to go with the recommendation to not count the 1 ballot for voter claimed registered with Department of Motor Vehicles (DMV), County Election Officer (CEO) has no record. Commissioner Bower seconded. Chairman Noll called for a vote, all voted aye. Motion carried 3-0.
Commissioner Pohl made a motion to go with the recommendation to count the 29 ballots for registered voters moved within district. Commissioner Bower seconded. Chairman Noll called for a vote, all voted aye. Motion carried 3-0.
Commissioner Pohl made a motion to go with the recommendation to count the 6 ballots for voter requested advance, but voted at polls only. Commissioner Bower seconded. Chairman Noll called for a vote, all voted aye. Motion carried 3-0.
Commissioner Pohl made a motion to go with the recommendation to count the 4 ballots for address incorrect due to clerical error. Commissioner Bower seconded. Chairman Noll called for a vote, all voted aye. Motion carried 3-0.
Commissioner Pohl made a motion to go with the recommendation to count the 4 ballots for voter registered at DMV prior to deadline. Commissioner Bower seconded. Chairman Noll called for a vote, all voted aye. Motion carried 3-0.
Commissioner Pohl made a motion to go with the recommendation to count the 2 ballots for voter showed identification after Election Day to Clerk. Commissioner Bower seconded. Chairman Noll called for a vote, all voted aye. Motion carried 3-0.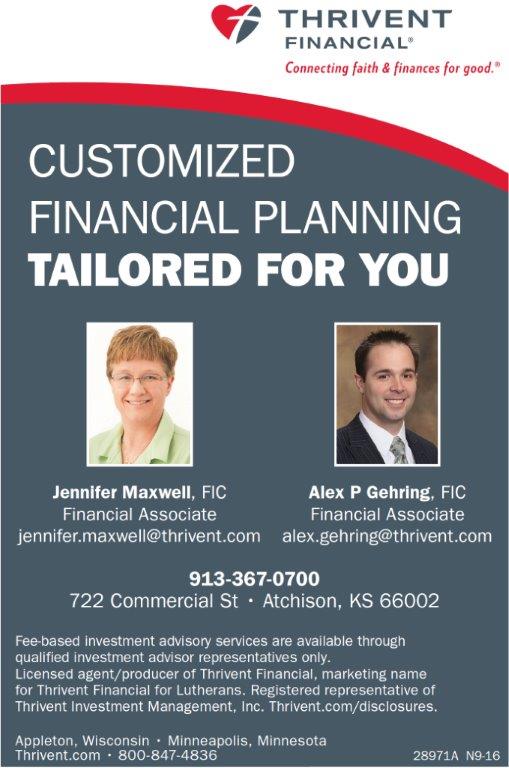 Commissioner Pohl made a motion to go with the recommendation to count the 2 ballots for voter could not find polling location after 6:45 pm. Commissioner Bower seconded. Chairman Noll called for a vote, all voted aye. Motion carried 3-0.
Commissioner Pohl made a motion to go with the recommendation to count the 2 ballots for registered voter had different name due to legal. Commissioner Bower seconded. Chairman Noll called for a vote, all voted aye. Motion carried 3-0.
Commissioner Pohl made a motion to go with the recommendation to count the 2 ballots for advance postmarked prior to Election Day, received 11/13/2018. Commissioner Bower seconded. Chairman Noll called for a vote, all voted aye. Motion carried 3-0.
Commissioner Pohl made a motion to go with the recommendation to not count the 1 ballot for registered voter has PO Box only. Commissioner Bower seconded. Chairman Noll called for a vote, all voted aye. Motion carried 3-0.
Commissioner Pohl made a motion to go with the recommendation to count the 1 ballot for registered voter cancelled in error. Commissioner Bower seconded. Chairman Noll called for a vote, all voted aye. Motion carried 3-0.
The Board decided to count 52 ballots from the provisional ballots.
*Executive Session
Chairman Noll moved that the Board of County Commissioners recess into executive session at 2:12 pm to discuss personnel matters of non-elected personnel, as allowed by K.S.A. 75-4319(b)(1), and that the purposes of the closed session is to protect the privacy rights of the employee, and that the Board come out of the executive session at 2:27 pm, in the commission room, 1st floor, courthouse. Those present will be: Chairman Noll, Commissioner Bower, Commissioner Pohl, Counselor Henderson and Jamie Madison, HR Director. Commissioner Pohl second the motion. Chairman Noll called for a vote, all voted aye, motion carried, 3-0.
Commissioner Bower made a motion to compensate County Counselor Pat Henderson an additional $2550.00, for filling in for the absence of Jerry Kuckleman and new County Attorney that just started on Friday, November 9, 2018. Commissioner Pohl seconded. Chairman Noll called for a vote, all voted aye. Motion carried 3-0.
*New Business Before the Board
Ms. Madison stated that she received a 6-month notice of retirement from Ms. Peggy House, Atchison Senior Village Administrator. Ms. Madison will start working on updating the job description. Commissioner Bower made a motion to recess to wait for the results of the tabulated provisional ballots. Commissioner Pohl seconded. Chairman Noll called for a vote, all voted aye. Motion carried 3- 0.
Ms. Phillips's came back with the November 6, 2018 General Abstract with a total of 5,500 voters, which is a 47.93% turnout and 52 out of the 85 provisional ballots were counted. All of the writeins from the ballots are listed on the abstract. Commissioner Pohl made a motion to approve the 2018 General Election canvass. Commissioner Bower seconded. Chairman Noll called for a vote, all voted aye. Motion carried 3-0.
Bills were presented to be signed.
Commissioner Bower made the motion to adjourn at 3:00 pm. Commissioner Pohl seconded the motion. Chairman Noll called for a vote, all voted aye. Motion carried 3-0.
*Note: Once approved these minutes will be the official minutes of the Board of County Commissioners. Regular meetings of the Board of County Commissioners are video-recorded.
The video of these meeting is generally available for supplementation of the minutes. The videos can be located under the Government tab at www.atchisoncountyks.org.
Attest: Kalee Vanderweide, Deputy County Election Officer
SOS-Elect Scott Schwab Propose Voter Fraud Be Prosecuted
By Attorney General, Local Prosecutors
TOPEKA – (November 16, 2018) – The Legislature should repeal the authority of the secretary of state to prosecute criminal cases of voter fraud, Kansas Attorney General Derek Schmidt said today.
Schmidt, with the support of Secretary of State-elect Scott Schwab, announced proposed legislation to repeal the secretary of state's prosecution authority but leave authority with the attorney general and with local county and district attorneys.

"With the change in leadership in the secretary of state's office, particularly since the new secretary will not be an attorney, it appears the time is right for a more traditional approach to enforcing the state's criminal laws against voter fraud," Schmidt said. "The secretary of state would remain responsible for detecting cases of potential fraud and referring them for criminal investigation and, if appropriate, prosecution by the attorney general or local prosecutors."
Schmidt said that, unlike in 2015 when the Legislature enacted the secretary of state's prosecution authority, the attorney general's office now has a Fraud and Abuse Litigation Division, created in 2016, that has capacity to handle the relatively small number of voter fraud prosecutions. That same year, the Legislature enacted a statute declaring as state policy that criminal prosecution authority, other than that exercised by county or district attorneys, should be consolidated with the attorney general.
"It will be more efficient for our professional prosecutors to handle voter fraud cases together with our other fraud and abuse cases rather than for the secretary of state to maintain separate prosecution capacity," Schmidt said.
Schwab said he supports Schmidt's recommendation that the authority to prosecute criminal cases be vested with the attorney general, not with the secretary of state.
"Attorney General Schmidt has shared with me his ideas regarding prosecutorial authority," Schwab said. "I see nothing that causes me concern and I thank him for taking the lead on this issue."
Schmidt and Schwab said they will work closely together to ensure any voter fraud cases warranting criminal prosecution receive the appropriate attention from the attorney general's office or from local county and district attorneys. They said they will request introduction of the proposal after the Legislature convenes in January.
Sen. Moran Sponsors Bipartisan Prison, Sentencing Reform Legislation
Bipartisan First Step Act endorsed by the President
WASHINGTON – U.S. Senator Jerry Moran (R-Kan.) – chairman of the Senate Appropriations Subcommittee on Commerce, Justice, Science, and Related Agencies – this week sponsored S. 3649, the First Step Act, to reduce recidivism, promote public safety and improve fairness in the sentencing of federal crimes.
"This crucial, sensible legislation provides an opportunity for Congress to set aside our differences and make historic progress on bipartisan criminal justice reform that will benefit Kansans and Americans innumerably," said Sen. Moran. "The First Step Act will increase fairness in crime and drug sentencing, help curb the devastating opioid epidemic, and ultimately, make our Kansas communities safer. This bill also promotes proven recidivism reduction and professional development programs which will create better opportunities for inmates to succeed after they serve their time."

The First Step Act combines prison reform proposals that overwhelmingly passed the House of Representatives earlier this year with sentencing reform provisions from the bipartisan, Sen. Moran-sponsored Sentencing Reform and Corrections Act, which was approved by the Senate Judiciary Committee in February.
The comprehensive package aims to reduce crime by helping low-risk inmates prepare to successfully rejoin society through participation in proven recidivism reduction and professional development programs. It recalibrates certain mandatory minimum sentences, grants greater discretion for judges in the sentencing of low-level, nonviolent drug crimes and clarifies congressional intent on sentencing enhancements for certain crimes involving firearms. It also preserves the maximum potential sentences for violent and career criminals. The legislation also allows petitions for retroactive application of the Fair Sentencing Act to be considered on an individual basis to reduce sentence disparities between crack and powder cocaine offenses.
Under this legislation, any savings generated by the reforms would automatically be reinvested into law enforcement programs
to further reduce crime and improve community safety.
The First Step Act was introduced by Senators Chuck Grassley (R-Iowa) and Dick Durbin (D-Ill.) and sponsored by Senators Moran, Mike Lee (R-Utah), Cory Booker (D-N.J.), Lindsey Graham (R-S.C.), Sheldon Whitehouse (D-R.I.), Tim Scott (R-S.C.), Patrick Leahy (D-Vt.), Joni Ernst (R-Iowa), Amy Klobuchar (D-Minn.) and Chris Coons (D-Del.).
Items to note:
· Sen. Moran sponsored the Sentencing Reform and Corrections Act of 2017 earlier this Congress.
· The First Step Act is supported by a wide range of stakeholders from key law enforcement organizations to reform advocates, including: Fraternal Order of Police, National Organization of Black Law Enforcement Executives, Cut50, Law Enforcement Leaders to Reduce Crime & Incarceration, National District Attorneys Association and International Association of Chiefs of Police.
MISCELLANEOUS PRESS RELEASES
Applied Technology Students Applying Knowledge Gained At FHSU
HAYS, Kan. – A construction company out of Kansas City, Mo., was so impressed with its first student intern from Fort Hays State University last summer that it made him their poster child – literally.
McCownGordon Construction was one of 30 companies represented at a career day for FHSU's Department of Applied Technology last month.
The company's booth was one of the first that students could visit as they walked through the front door of the Center for Applied Technology building. Pictured on one of its banners – with a white hard hat atop his head and a big smile spreading across his face – was Micquille Robinson, a senior construction management major from Wichita.
It was McGownGordon's first visit to FHSU's career fair, and their representatives promised they would be back – especially after their experience with Robinson.
"We had never recruited from Fort Hays State, didn't realize it had a construction management program," said Emily Brown, director of talent development for McCownGordon. "But we stumbled upon Micquille, and he was a phenomenal intern. So we wanted to definitely come to this fair. He looks pretty good on that poster, don't you think?"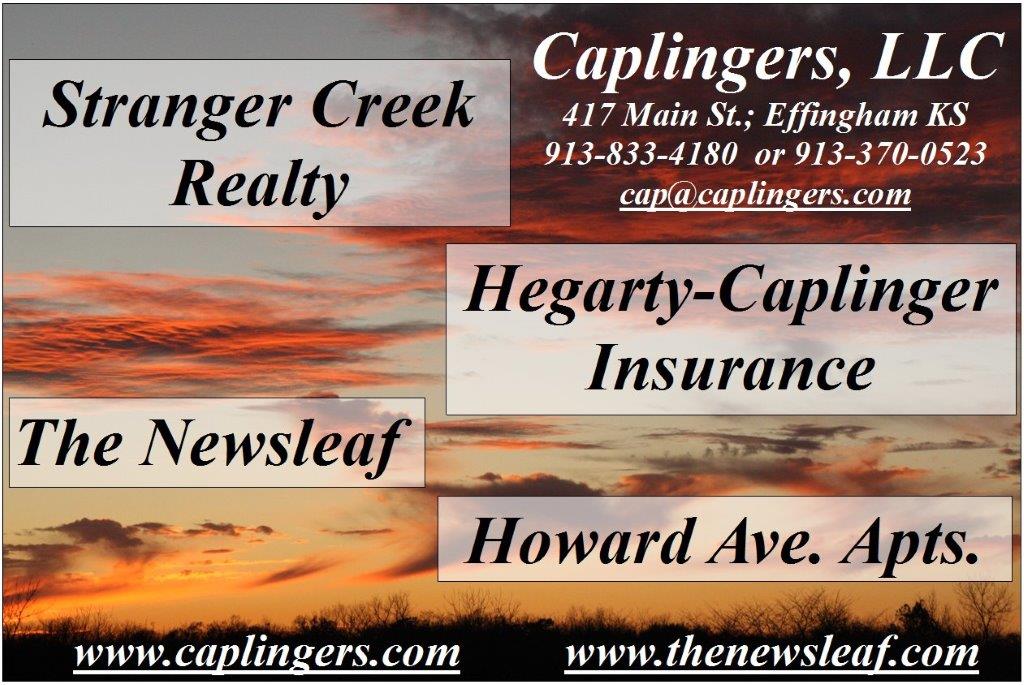 Robinson sounded impressive to his new employer back in September 2017. Robinson was returning to Hays from a student-athlete leadership conference in Virginia and struck up a conversation with an employee of a concrete construction company in the Kansas City area.
"We just got to chatting, and he asked what I was studying in college," Robinson said. "I told him, and he told me he had gone to Fort Hays State, and they didn't have construction management back then. He said he would make some contacts for me."
That gentleman reached out to McGownGordon. Within a couple of weeks, McGownGordon contacted Robinson to apply for an internship, which he successfully completed last summer.
Landing internships isn't quite that smooth for all applied technology majors. But the department strives to guide students through the process and give them a variety of opportunities, including hosting events such as the career fair.
"The career fair gives our students an opportunity to visit with different companies and see what the strength of that company is and what type of work they do," said Kim Stewart, chair of the Department of Applied Technology. "It allows the companies to visit with our students and get a feel for the type of student we have at our school."
McGownGordon learned quickly what FHSU students have to offer.
"That Midwest work ethic stood out right away," Brown said. "We learned that their values align with our values – relationships, integrity, performance. We have already hired two more FHSU graduates besides Micquelle."
Local companies also make use of having interns and potential future employees readily at hand at FHSU.
One of those companies is Paul-Wertenberger Construction, which started with two employees (both FHSU graduates) back in 1983 and has grown to about 50.
Paul-Wertenberger employs several Fort Hays State alumni full-time, as well as numerous students who work part time while going to college. The company sponsors two seminar rooms in the new Center for Applied Technology that was completed in August 2017, and a scholarship in PWC's name is given to a construction management major each year.
"Fort Hays State has been developing its construction management program and is making headway all the time," said Bob Wertenberger, co-owner of Paul-Wertenberger along with Steve Paul. "So we have been able to have numerous interns."
Wertenberger said that the construction industry "always need good help," making it a highly marketable career.
"Companies are looking for good people," he said, "and they know that western Kansas – and Fort Hays State – is a great area to pick up dedicated workers."
Paul-Wertenberger, which also hires FHSU graduates, has either built or remodeled several of the buildings on campus, including the current construction of the new art and design building scheduled to open in August 2019.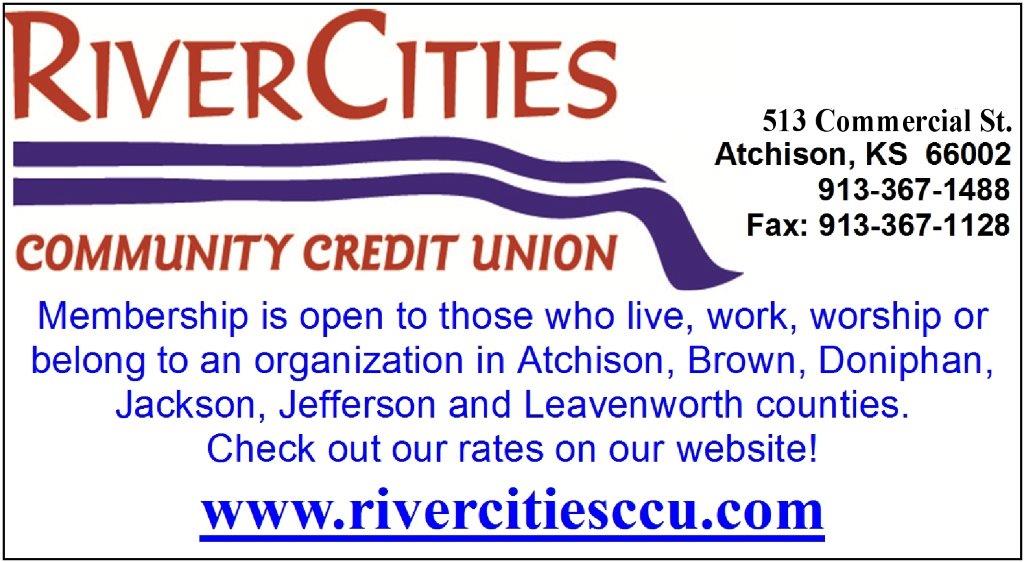 Wertenberger, whose company works in about a 90-mile radius, "loves doing projects on campus."
"It's nice to see the program growing so much," he said. "They have been developing their construction management program and making good headway all the time."
Stewart said his department is thankful for "all the companies in the Hays area that use our students as part of their labor force."
Three other local companies that have employed students as interns since the fall 2017 semester are Commercial Builders, Hess Services and Sizewise.
The Applied Technology Department works hard at getting the word out about its department. In addition to its career day in the fall, Applied Technology also hosts a conference for high school and middle school teachers as well as a visitation day for high school juniors and seniors. About 130 11th- and 12th-graders took part in the 2018 Junior/Senior Day Wednesday.
Two more ways for prospective students from Kansas and sometimes even neighboring states to get a look at the FHSU campus are the High Plains ElectroRally in the fall and the Western Kansas Technology Education Fair during the spring semester. High school students from compete in the electrorally, an electric car race, as one of the races on their annual circuit. The technology education fair showcases projects from junior and high school students in technology education classes.
The career day held in October was just the third of its kind, and Stewart said it has more than doubled in numbers since year one.
"This is not only an opportunity to interview them for summer jobs, for internships and for fall and spring co-ops," Stewart said," but ultimately they can be hired for full-time employment."
Robinson stressed the importance of internships at the teacher conference the week before the career fair.
"That is basically a three-month job interview, because they recruit from their interns," he said. "The internships help us out so much because now I know how McGownGordon does things. I have a head start over other new hires who didn't intern with them."
Stewart said his department had 28 students involved with internships last summer. Since the fall of 2017, FHSU students have earned internships at companies in six different states.
Seventy students participated in the career day activities, and more than half of those interviewed with companies for 2019 internships. The applied technology program has grown from 117 majors in 2012, when Stewart took over as director, to 190 this fall.
More information about that program can be found at www.fhsu.edu/appliedtechnology. Its areas of study are construction technology, construction management, engineering design technology, manufacturing technology, and technology and engineering education.
"Our degree is unique; it's about having enough skill set to know what the common laborer does in a job and enough communication and management to run those jobs," Stewart said. "The students have to be able to step in and do those jobs as part of being a leader in our industry."
Robinson said he and fellow students learn that leadership, as well as time management, from professors who stress being active in organizations and activities.
Robinson could be a poster child for the department as well as for McGownGordon.
An honors student with a perfect 4.0 grade-point average, Robinson also puts in a lot of hours with the Tiger wrestling team. Once again, he learned last week that hard work pays off. After going 9-0 and claiming championships in two tournaments to start the season, the 184-pound Robinson was named the MIAA wrestler of week.
Following the wrestling season, Robinson will take off for Kansas City to start on his new journey. But he hopes that isn't until March.
The NCAA Division II Regionals are scheduled for late February, with nationals set for early March.
"I'm excited about the job and wrestling," he said. "My last year of wrestling, I definitely want to do well. I might as well go out with a bang."
Russell Man Arrested For First-Degree Murder
RUSSELL COUNTY– The Kansas Bureau of Investigation (KBI), the Russell Police Department, and the Russell County Sheriff's Office, have made an arrest for first-degree murder.
An arrest warrant was issued for Jody S. Fox, 27, of Russell connected to the murder of a 14-month-old child. The child died in April 2017. Fox was in a relationship with the child's mother.
On Thursday, Nov. 15, at approximately 1 p.m., Fox was arrested at 115 West 17th St. in Russell. He was booked into the Russell County Jail for first-degree murder, and abuse of a child.
The Kansas Attorney General's Office will prosecute the case. Any further media inquiries should be directed to their office.
Making Pasture, Rangeland and Forage Insurance Work for You!
MANHATTAN – Learning how to use Pasture, Rangeland and Forage (PRF) Insurance will be a featured workshop at the upcoming Winter Forage Conference, Tuesday, December 11, 2018, in the Anderson Building on the Lyon County Fairgrounds, Emporia, Kansas. Registration begins at 9:00 a.m. and the conference kicks off at 9:30 a.m.
"Making Pasture, Rangeland and Forage Insurance Work for You!" will be a one-hour, sponsored workshop, featuring Dr. Monte Vandeveer, Kansas State University, Extension Ag Economist and Jason Timmerman with the Silveus Insurance Group. "There's been some recent policy changes that folks should be aware of, but Pasture, Rangeland and Forage Insurance can be a great risk management tool for grass and forage managers and we're delighted to have these two knowledgeable speakers at the conference," said Mark Nelson, KSFGC Executive Secretary-Treasurer.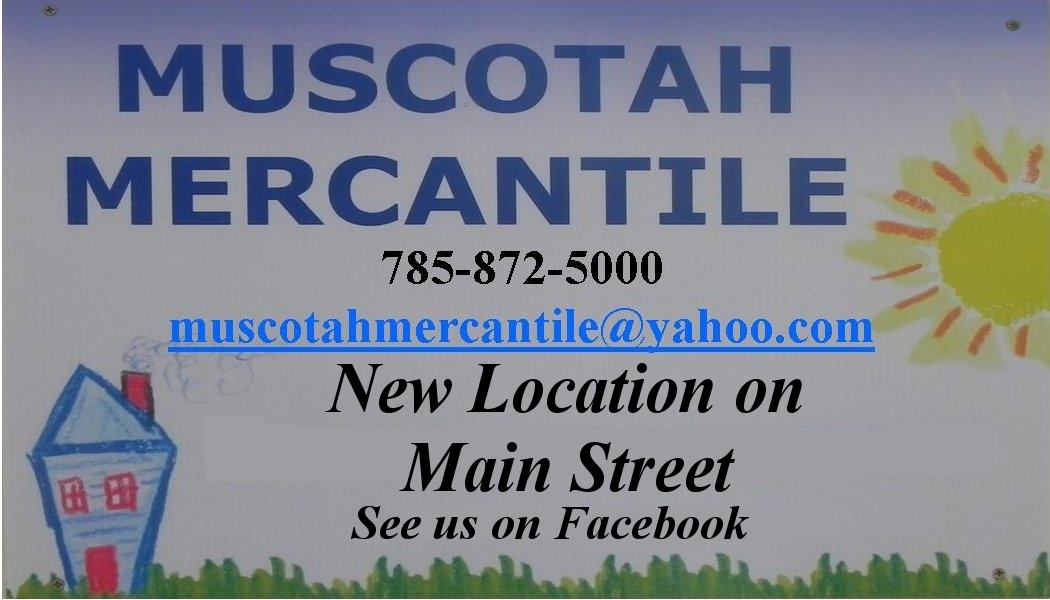 Each year, the Kansas Forage and Grassland Council (KSFGC) and Kansas State University team up to hold its Winter Forage Conference and KSFGC Annual Meeting. A highlight of the conference will be a farmer panel discussing Flint Hills Alfalfa Management, along with presentations by Dr. Dale Blasi on feed and forage quality testing and utilizing test results, Alan Tachman, on fall burning for sericea control, and Dr. Leah Tsoodle on the Flint Hills Pasture Report.
Conference Registration is $45 per farm (plus $15 for each additional farm member), which includes the noon meal, subscriptions to both Progressive Forage Grower and Hay & Forage Magazines, along with membership to KSFGC, the American Forage and Grassland Council, and the National Alfalfa and Forage Alliance. If you've already renewed your KSFGC membership, admission is free. Farmers and ranchers can learn more and register online at https://ksfgc.org/wkfc/. You can also RSVP and pay at the door by contacting either: Franklin County Extension at (785) 229-3520 or dhibdon@ksu.edu, or Lyon County Extension at (620) 341-3220 or brees@ksu.edu. To assist with planning and meal counts, please pre-register or RSVP by December 7, 2018, although walk-ins on December 11 will be welcome. You can also contact Mark Nelson at info@ksfgc.org with questions or if interested in being a sponsor or vendor at the conference.
The Kansas Forage and Grassland Council serves as an umbrella organization providing education and programs to strengthen the forage industry in Kansas. Member dues support educational meetings, such as this conference, along with other forage initiatives such as the FFA Forage Proficiency Award, the State Fair Market Alfalfa Show and support for the KSU Forage Judging Team.
WILDLIFE AND PARKS REPORTS
Opt For a Better Black Friday With Kansas State Parks
TOPEKA – On Black Friday, Nov. 23, skip the hassle-filled combat shopping, and ditch the lethargic day of watching sports on television. Kansas state parks have something better – like a leisurely hike on well-maintained trails through some of Kansas' prettiest scenery; or, taking a slow guided bike ride near the shores of a gorgeous lake and through tall timber. On that day you can do it all for free, since Kansas state park entry fees will be waived. You will also have a chance to win a free night's stay in a state park cabin. It's all part of the nationwide #OptOutside program.
Outdoor industry retail giant REI began the program four years ago when they closed all of their 150-plus stores the day after Thanksgiving to encourage their employees, and the rest of America, to get outside and get some exercise at a time when many families are gathered together.
While all Kansas state parks will have much to offer that day, a handful of special #OptOutside events will make it hard to pick just one. Whatever park you choose, be sure to take a photo and share it with us. #OptOutside participants who take a selfie while in the park and tag it with #OptOutside and #MyKsStatePark that day will be entered into a drawing for the chance to win a free state park cabin stay.
Kanopolis State Park is hosting "Bike Friday" – an easy, 7-mile guided ride from 10 a.m. until noon. Participants need to furnish their own bike. Helmets are recommended. Riders are asked to meet at the Beachhouse Shelter-office, in the Langley Point Area in the south shore portion of the park.
Prairie Dog State Park staff will take a group out for a "Turkey Trot" hike on one of the park's nature trails. Hikers are to gather at the park office by 9 a.m. The hike is about2miles and should easily be done by noon.
Tuttle Creek State Park staff invite you to their "Tuttle Turkey Trek," a guided, slow bike rollofabout7milesthroughthe park. The ride is scheduled to occur between 10 a.m. and noon, beginning at the park's office in the River Pond area.
Kansas state parks provide public access to a combined 500 miles of maintained trails, many of which are also open to biking and horseback riding, and are recognized as some of the best in the nation.And on Black Friday, you can enjoy them all for free.
Not much into hiking or biking? #OptOutside your way and enjoy the many fall and winter trout fishing (trout permit required) opportunities, disc golf, playgrounds, picnic facilities and more. Or take a leisurely drive through the park to spot Kansas wildlife, ranging from tiny songbirds to deer to bald eagles.
For more on Kansas state parks, visit go to www.ksoutdoors.com/State-Parks.
KDWPT Trails Advisory Board To Meet
PRATT – The Kansas Department of Wildlife, Parks and Tourism's (KDWPT) Trails Advisory Board will hold a public meeting Thursday, December 6, 2018, at the Great Plains Nature Center, 6232 E. 29th Street N, Wichita. The meeting will begin at 1 p.m. in the Coleman Auditorium where the board will discuss projects previously submitted for funding under the Recreational Trails Fund Act.
Persons interested in commenting on projects should attend this meeting. Grant applicants are encouraged to attend and discuss their proposals. Time for comments will be limited. Final decisions about proposals will not be made at this meeting. The Board will evaluate all applications and make recommendations at a later date.
For more information, contact KDWPT trail grant coordinator Kathy Pritchett at (620) 672-5911.
The Great Plains Nature Center is an accessible building. If notified in advance, KDWPT will have an interpreter available for the hearing impaired. To request an interpreter, call the TDD Service at 1-800-766-3777. An individual with a disability may request other accommodations by contacting Pritchett at (620) 672-5911.
Track Chair Program Designed For Outdoorsmen With Disabilities In-mind
PRATT – Accessibility, a barrier to outdoor participation for many with disabilities, shouldn't keep anyone from enjoying the outdoors. The Kansas Department of Wildlife, Parks and Tourism (KDWPT) is launching an all-new program – Adaptive Sportsmen of Kansas (ASK) – to ensure that hunters and anglers with disabilities have a new option for safely getting around outdoors.
KDWPT has secured eight electric, all-terrain track chairs that will be made available on a first-come, first-served basis at pre-approved events. Each chair, which is controlled by a joy stick on the right armrest, is camouflaged and equipped with several useful accessories, including a gun holder, fishing rod holder, LED headlight, and utility box for storage. Operators can also sit comfortably using the chair's head rest, padded armrests and flip-out foot rest, all while having peace of mind they're secure, thanks to the chair's front stabilizer wheels and four-point harness.
"There are a lot of sportsmen out there who want to be hunting and fishing, but they just can't get to where they need to. And it's time we did something to fix that," said Todd Workman, KDWPT Assistant Secretary for Administration.
What started as just an idea earlier this year has since blossomed into a fully-fledged program, backed by the support of Bushnell Optics and the National Wild Turkey Federation. Workman hopes other conservation-based organizations will see the value and impact of this program and consider helping it grow.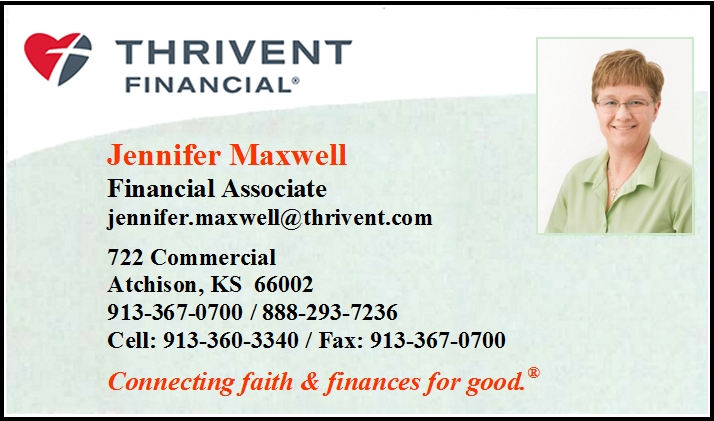 "I'm excited to begin working with conservation groups and people who need these chairs," said ASK program coordinator, Jessica Rice. "We want these chairs in the field, helping people enjoy the outdoors."
Anyone wanting to learn more about reserving chairs or donating to the ASK fund can contact Rice at Jess.rice@ks.gov or (913) 278-2362.
Additional information on the program can also be found at https://ksoutdoors.com/Outdoor-Activities/Track-Chairs-ASK-Program.
HISTORY IS FUN ~ Robert & Helen Caplinger
Old news from the 1924 Issues of Effingham New Leaf
NATIONAL NEWS: "As we go to press, the news is just flashed over the radio that Gov. John W. Davis, of West Virginia has been unanimously nominated as candidate for president by the Democrats."
MRS. C. M. MADDEN'S REPORT OF TRIP, Part 2, "We visited near Buffalo in a house built before the Civil War, and still owned by the wife of the man who took up the land. Sitting Bull often came to the house and ordered food which was given him more through policy than hospitality. The house is two miles from the town of Buffalo. On the right as you leave it, is Lake Constance, said to be the bass lake in the state, while on the left is Lake Pulaski, about 2 1/2 miles across. It has neither outlet or inlet and the water is so clear as to be of a bluish tinge. Stones and shells can be seen on the bottom of the lake at its greatest depth 25 to 30 feet. To the south of the town is Buffalo Lake, a little larger and rougher than Pulaski. Last winter the state game warden had the lake seined, the perch, pike, bass and pickerel were thrown back while the carp, buffalo and bull heads were shipped to New York City. The express was $1,300. Farm conditions are about the same as in Kansas. The farmer and his wife retire from farming when still young and hardy enough to enjoy life, and the farm is turned over to some one or two of the sons, and they are depending on the dairy cow to pull them through the present rather trying time. The cows are principally Holsteins with some herds of Guernsey's."(7.11.24)
HERBERT HAWK RETURNS TO ACCHS TO TEACH. "Herbert Hawk, son o Mr. and Mrs. J. D. Hawk has been selected as a teacher of ACCHS to succeed Howard Shirek. Mr. Hawk is a graduate of Midland college, in Nebraska and of the University of Wisconsin. He was a model student when in school here and is a model young man.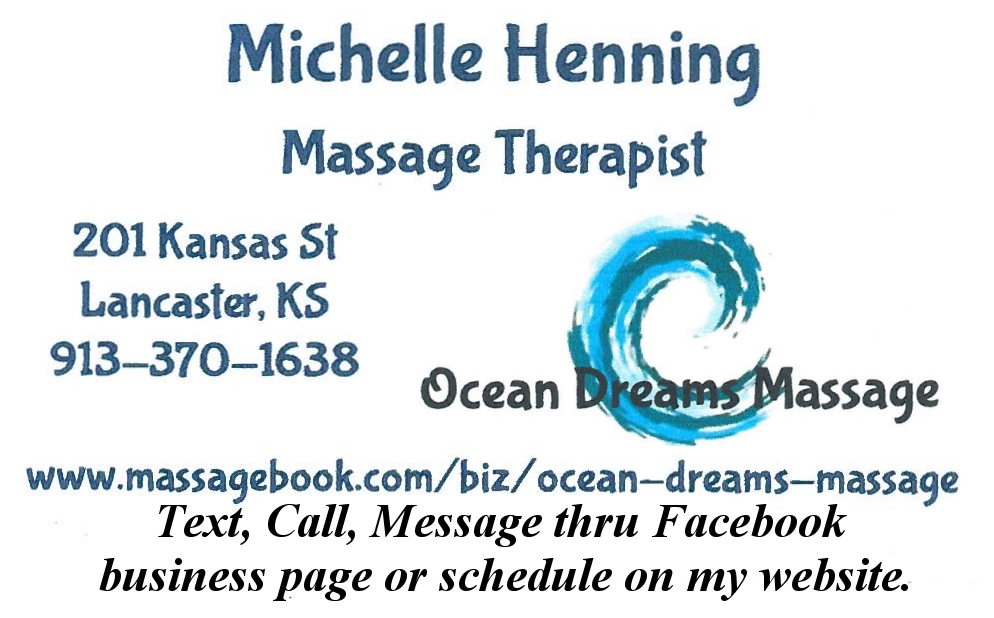 "MISS EDA SMITH was selected by the ACCHS School Board to help in the Music Department the ensuing term. Miss Eda Smith and Miss Ada Smith, county superintendent, are twin sisters."
FORMER TIMES AND SIDES CHANGE. "Ralph Phouts, county attorney, conducted the coroner's inquest in Effingham's City Hall, Monday. Mr. Phouts says, "The last time I was in this hall, the late W. P. Heffelfinger presided and the late Nick Cahill, was city marshall." At that time, Mr. Phouts was an ACCHS student and he and a bunch of boys were called on the carpet by the city officials for some misdemeanor, Mr. Phouts couldn't exactly remember the nature of the offense."
EFFINGHAM'S FIRST AUTOMOBILE TRAFFIC DEATH. "Effingham's first death by auto accident was that of Lewis Bradley. (Which was the reason for the Coroner's Inquest mentioned in the previous news item). Effingham, however, has had three deaths by runaway teams, ie: Geo. Bollinger, Sid Sowle and Glen Rousey." (7.18.24)
THE BIG QUESTION FACING WOMEN IN 1924 - SHOULD I GET MY HAIR BOBBED? Thus the question was answered by an article written by Mrs. Bertha Sells, to wit: "We resisted the temptation as long as we could, so braced up by a dose of nerve medicine and heart pellet, weak and trembling, we climbed into the barber's chair. The first clip of the scissors brought us to, one more clip and we had a bob. The news spread like wild fire and in less than thirty minutes country folks, five miles out in every direction, knew we had committed the terrible deed. Fifty Effingham people came to the New Leaf office 'Just to see how you look'. Why a small act like that on our part should cause such excitement we can't quite understand and less do we care. We had as much fun out of it as our visitors.
"The remarks were a varied as there were people. Three said, 'You look ten years younger.' Two others, 'I didn't know you.' Still another, 'Why what did you do that for?' "You should have had it bobbed a long time ago,' came from another. One man said, 'You did the sensible thing. The time is coming when a woman with long hair will be an oddity.' The bravest of the bunch emphatically exclaimed, 'Why Birth you look like the devil.' Now for our own candid opinion, 'We don't look any better, neither do we look any worse, that would be impossible. But it sure does feel good, and is so handy. No hair to take down at night, none to do up in the morning. For us there is one inconvenience. We haven't any place to stick our lead pencil. You've said something in the New leaf about everybody in and around Effingham, who has bobbed their hair, now say something about yourself; was the demand from several. Well, have we not said enough?"
DAISY CHURCHILL, colored, 38, of Monrovia, died suddenly Tuesday afternoon at the home of her sister, Mrs. Martha Greenley, by suicide poisoning. Miss Churchill and her mother had difficulties and Daisy left for Atchison on the early morning train. Mrs. Greenley worked that morning at a North Atchison family and when she returned she discovered her sister. She called Dr. Stewart who arrived shortly before she died. A sister, Mrs. Eugene Bell committed suicide several years ago. Her parents, Mr. and Mrs. Albert Churchill, of Monrovia are highly respected colored people. Beside her parents, she is survived by the sister mentioned, another sister, Mrs. Lizzie Wyatt, Prescott, Arizona, and six brothers, Hobart and Emmet, Atchison; Dewey, who is employed on the Ernest Underwood farm; Ralph, who works for C. C. Poston; Willie, lives near Monrovia; and the whereabouts of Roy are unknown."
LOSS OF A HORSE. "J. R. Snyder sustained quite a loss Monday. His son, Junior, was riding their fine horse at a pretty rapid gait down a hill, when the horse slipped an pulled a bone in his leg out of the hoof. The horse had to be shot."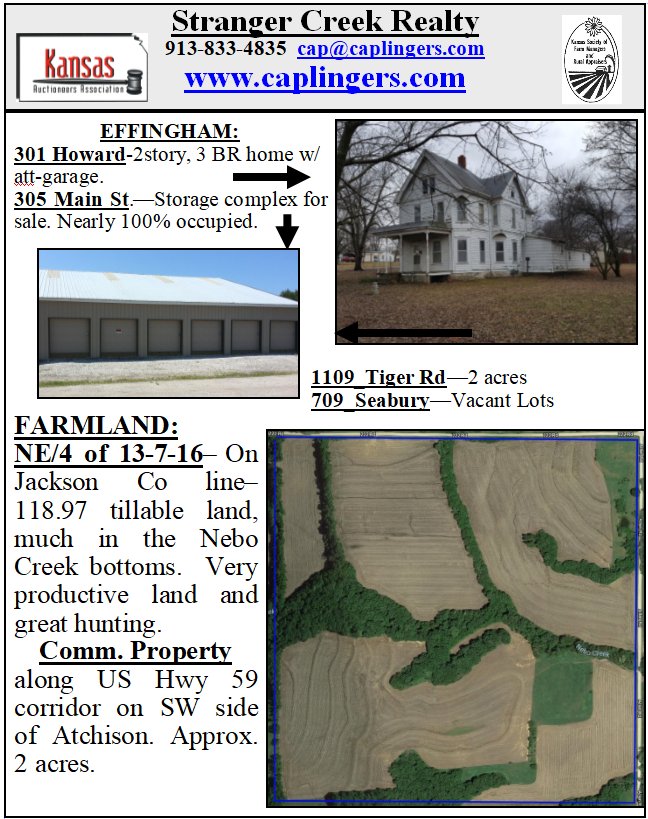 ATCHISON KIWANIS CLUB COMES TO EFFINGHAM. Five thousand people were in Effingham Friday night to hear the Kiwanis program. It was a reunion of Northeast Kansas. At 7 o'clock people began to pour into Effingham and by 8 o'clock the streets were lined in every direction watching the Kiwanis parade that had been advertised. The bus broke down between Effingham and Atchison delaying their arrival until 8:30, when it was almost too dark to get the benefit of the parade, but enough could be seen to tell it was a jim-dandy. Atchison's band led the procession as Kiwanis marched into town. Then came the clown, wild women and a regular menagerie of 'wild animals' ridden by the Kiwanis. The Jazz band began the program in a very patriotic manner. The Atchison's band played a splendid concert. The jam was such that not a tenth of the people could get close enough to the bandstand to hear, but those who did thoroughly enjoyed every minute. Politicians, of course, took advantage of the opportunity and were busy 'renewing acquaintances' and talking over the situation of the election due August 3. The Community Club saw to it that the Kiwanians, Glee Club and Atchison band were properly fed; the ladies disposed of thirty gallons of ice cream, cakes by the score and oodles of pop."
MORE ABOUT THE WALLACK FAMILY. "Walter Wallack, a son of Bob Wallack, who lived in Effingham, when Walter was a small lad, has been elected as superintendent of the city school at Douglas, Kansas, at a salary of $300 per month. This is his first year in the teaching profession. He was draftsman for the Santa Fe, when he enlisted in the army. He and Mrs. Wallack have been attending the Pittsburg Normal, the past two years. Mr. Wallack will have twenty teachers under him, and an excellent school plant with a class A high school. Douglas is the home of Miss Florence Snell, a former member of the ACHS faculty. It has a population of 1,500, paved streets, water, gas and electricity. He expects school in Columbia University, in New York City next summer, and summers following until he receives his Doctor's degree. Walter is a cousin of Freda Wallack of Effingham."
CLASSIFIED ADS
Subscriptions are no longer available at this time.
Present subscriptions will continue to be sent.
"GUESS WHO"
Can you identify the person(s), place or time of the photo below? Last week was a photo of the Nortonville City Hall across from the park.
LAST WEEK
Problems with this web site contact cap@thenewsleaf.com Last updated 11-20-2018
<![if !vml]>
<![endif]>