You are our Visitor
The Dec. 3, 2013 Edition
of
The Newsleaf
Vol. 10 Issue 48
QUOTES
Do not pray for easy lives. Pray to be stronger men. John F. Kennedy
For of those to whom much is given, much is required. And when at some future date the high court of history sits in judgment on each of us, recording whether in our brief span of service we fulfilled our responsibilities to the state, our success or failure, in whatever office we hold, will be measured by the answers to four questions:
First, were we truly men of courage … Second, were we truly men of judgment … Third, were we truly men of integrity… Finally, were we truly men of dedication? ~John F Kennedy
BETWEEN THE ISSUES
FRONT PAGE
AG ASKS SUPREME COURT TO OVERTURN LABOR BOARD APPOINTMENTS
TOPEKA - (November 27, 2013) - Kansas Attorney General Derek Schmidt this week asked the U.S. Supreme Court to invalidate the appointments of three members of the National Labor Relations Board, which were made without confirmation by the U.S. Senate.
Schmidt, along with 16 other state attorneys general, filed a brief with the Court, urging it to invalidate the appointments. President Barack Obama made the appointments to the NLRB by recess appointment, even though the Senate was still periodically meeting when the appointments were made.
"The Constitution gives the states the right to have our voices heard in the selection of presidential nominees through the advice and consent of our elected representatives in the U.S. Senate," Schmidt said. "By unilaterally declaring the Senate to be in recess, the president silenced the states' voices in selecting members to a board whose regulations significantly affect the economy of every state, including Kansas."
The case is NLRB v. Noel Canning. Oral argument in the case is set for January 13, 2014. This is the 14th Supreme Court case in which Kansas has been involved during this term, which began in October and is expected to run through June.
MEETING PLANNED TO DISCUSS BYWAY STATUS FOR HIGHWAY 9
A meeting to discuss signage or byway designation for the Kansas White Way/Highway 9 has been scheduled for Tuesday, Dec. 3, 11:30 a.m., at Spring Creek Classics in Wetmore. Kansas Senator Dennis Pyle, Rep. Randy Garber and KDOT representatives will be there to answer questions concerning the steps needed to create a byway. Bob Carson is asking for representatives from towns and counties along the route to be there to show support. For more information, contact Bob at 785-866-5122.
Highway 9 paralleled the Central Branch Railroad from Atchison to Beloit where it merged Highway 24, and included the towns of Barnes, Greenleaf, Linn, Palmer and Clifton.
Next year marks the 100th anniversary of an organizational meeting to create a 365-day road through northeast Kansas. In conjunction with efforts to have the highway designed as a byway or to have signage along the route, a car run has been planned for May 10. Organizers said they would build upon the initial car run recreation held in 2006 while expanding its western terminus and working to invite many more car clubs, vintage motorcycle clubs, Cushman clubs and other similar groups.
Highway 9, which eventually linked Chicago to Colorado Springs, was known as the Great White Way for its distinctive marking of two black bars bordering a white center.
For more information about the car run, contact Tom and Lori Parker at 785-363-7228 or Lawrence and Cara Herrs at 785-325-2875.
Farmers and Ranchers of KFB to meet in Manhattan
MANHATTAN, KAN., -- More than 1,000 Farm Bureau members in Kansas will gather in Manhattan Dec. 2-4 for their organization's 95th Annual Meeting.
The meeting, at the Hilton Garden Inn and Manhattan Convention Center, will feature cutting-edge workshops, discussion of important public policy issues and a one-day meeting tailored to county Farm Bureaus.
On Mon., Dec. 2, county Farm Bureau leaders will gather to build strategic plans for 2014. Katie Pratt, U.S. Farmers & Ranchers Alliance Faces of Farming finalist and Illinois farmer, will speak on the importance of a strong agriculture advocacy effort.
During the meeting, Ryan Flickner will be introduced as Kansas Farm Bureau's Senior Director of Public Policy. Flickner comes to KFB from the staff of Senator Pat Roberts, where he was Deputy District Director, representing Roberts in the Wichita area and northwest and southeast Kansas. Prior to returning home to south central Kansas, Flickner served as Senior Agriculture Policy Advisor to Senator Roberts in Washington, DC. In this capacity, he covered the agriculture, nutrition, water and related environmental policy portfolio and served as the liaison between Roberts' personal office and the professional staff on the Senate Agriculture, Nutrition and Forestry Committee. Flickner is a 2006 graduate of Kansas State University.
On Tue., Dec. 3, Annual Meeting workshops begin at 8 a.m. and continue throughout the day. Workshop topics include crop insurance, the Affordable Care Act, animal disease traceability and K-12 education funding. Ireland's First Secretary for Food and Agriculture, John Dardis, will give the keynote speech on ag innovation, consumer relations and free trade. County Farm Bureaus will receive awards for their work and county coordinators will be recognized for years of service. Young Farmers & Ranchers contest winners will also be announced.
At the evening banquet, ten Kansas farm families will be recognized for their service to Farm Bureau and their communities. One family will be recognized with the annual Natural Resources Award for using environmental protection measures and conservation practices on its farm. Others will be recognized for distinguished service and as a Friend of Agriculture.
On Wednesday, more than 400 voting delegates will debate and adopt policy statements for 2014. Farmer and rancher leaders will discuss a range of topics including water, animal care, endangered species and energy development.
An agenda is available online at www.kfb.org/news/annualmeeting.
SWEET TREATS SATURDAY
The holidays are a wonderful time to enjoy delicious sweets and we're making it easy for you this season. Take time Saturday, December 7th, to visit the Sweet Treat Shoppe at the Effingham City Building beginning at 10:00 a.m. till noon during the 2nd Annual Heartstrings "Get Your Jingle On" bazaar and luncheon. Our shelves will feature a variety of your favorite cookies and candy donated by twenty area bakers. The sweets will be sold by the pound to allow shoppers to customize their plates of holiday goodies. Be sure to make plans to shop early for the best selection.
LADDS PRESENT PROGRAM
The Effingham Community Club met November 25th in the Effingham City Council Room. Co-chairman Beverely Jeffrey introduced the guest speakers Ray and Cindy Ladd. They presented a slide show of their trip to the Orient as they told about the countries they visited. They flew into Hong Kong, China and then boarded a ship which made ports of call to Viet Nam, Cambodia, Thailand, and ended at Singapore, China where the Ladd's son Nathan lives. They enjoyed a visit with Nathan and seeing where he lived. They had a great time touring the countries, appreciating the different cultures. The countries ranged from being very poverty stricken with Cambodia being the poorest, to Singapore being the richest and the most modern of all the places they visited. Everyone enjoyed hearing about the different countries and seeing their beautiful pictures.
Lucille Coder and Martha Coder served refreshments between the program and the business meeting. The business meeting was opened with the Flag Salute, the club song "America," and the Club Collect. Elaine Oakleaf read devotions from "Apples of Gold." She also shared humorous Turkey Riddles. Roll Call was answered by members sharing their favorite vacation. The members voted to gave monetary donations to Soundmasters, ACCHS After Prom, and to the 2014 summer reading program at the library. Esther Willis thanked the members for their donation to the VA Hospital at Lansing.
Martha Coder requested that the members donate three dozen cookies or pieces of candy for the Heartstrings sale of candy or cookies by the pound on December 7 at the "Get Your Jingle On" at the Blue Building.
Nancy Keith gave the library report, which included the library statistics and a report on the Six by Six program. She thanked everyone for their support of Boo in the Park, the library Halloween event, which was very successful. Coming up is an author presentation at the library Dec 17th. Nancy also reported that Roy Bird, an author, will be in Effingham January 11 courtesy of the Kansas Humanities Council. He will be speaking about his book, Eisenhower, in the City Council Room.
The next meeting is January 27. Hostesses are Virginia Blunt and Sue Dahl. Mary Lou Bowen will give the devotions. Members are to bring a keepsake for program.
COMMUNITY CALENDARS FOR SALE
The Effingham Community Club still has 2014 calendars for sale. These are original calendars, one of kind that you won't find anywhere else, and they are very reasonable at $4.50. They make wonderful Christmas presents. If you want one please call calendar chairman Alice Johnson at 913-833-4432.
Effingham City Council Meeting Agenda
December 4, 2013 7:00 P.M.
Minutes Of The Previous Meeting
Bills
Hearing Of The Audience
City Superintendent's Report
Old Business:
1. Estimates On Carpet And Carpet Cleaning
New Business:
1. Kansas Rural Water Association Membership Renewal
2. Christmas Gifts For Employees
MUSCOTAH NEWS ~ CJ
I hope everyone had a nice Thanksgiving! Now it's only about 3 ½ weeks until Christmas. The days seem to be going past quickly this year.
I want to thank all of you for the condolences received the past week offering sympathy for the passing of my mother.
It will be a fun time in Muscotah December 6th and 7th! Dolly's Old Feed Store on Main Street will be filled with vendors selling their wares and she will be serving her wonderful burritos, salsa, etc. She will have door prizes throughout both days. The Muscotah Mercantile will have cinnamon rolls, white chili, and Santa Fe Soup for a free-will donation both days and a door prize each day. The many ornaments in the store will be 20% off. The regular store hours will be observed: Friday from 10 to 6:30 and Saturday from 8 to 5, but Dolly will open earlier on Friday with her breakfast burritos.
The City Christmas Party/Program will be Sunday, December 8th in the city building. I bet Santa will pay a visit.
It's time to mention those having a birthday in the month of December. On the 1st—Zane O'Brien; 4th—Lisa Smith; 7th—Lori Self; 8th—Ed Higley; 13th—Mike Rush; 15th—Danielle Chew; 19th—Kalen Oswald; 20th—Avery Wischropp; 22nd—Darlene Miller and Jim Heineken; 25th—Jesus and Jeanne Lockwood; 26th—Jeanne Frakes; 28th—Brandon Jacobs; 29th—Luke Smith; and on the 30th—Melanie Schmitt. Happy Birthday to all of you!
Those celebrating an anniversary in December are: on the 6th—Gary & Jan Goodin and Mike & Linda Bodenhausen; 8th—Steve & Bonnie Hochstetler; 18th—Gene & Sally Harter and Jim & Sherry O'Neil; and on the 23rd—Dick & Opal Featherston. May "your" day be special!
Other dates to be aware of: December 7th—Pearl Harbor Day; December 21st—1st day of winter; and December 25th—Christmas Day/Birth of Jesus.
Thought for the week: People know what you are by what they see, not by what they hear!
LETTERS TO THE EDITOR
A BIG Thank You
While sitting with friends at the Atchison County Fair this past August, I was asked if the library was going to have the craft fair again in October. I said "Sure we are!" and then started to look around at the park. Then the idea came to expand that day into a day of fun for the kids of the county and surrounding counties. And thus "Boo in the Park 2013" was born.
Listed are the sponsors of the event and I want thank each and every one, because if it was not for them, Boo could have not happened. They are in no particular order: Elaine Montgomery, Alice Johnson, The Effingham Community Club, Dillon Tire, Mo-Kan Transit, Louise Foudray, Amsted RPS, Atchison Child Care, Buzz's, Citadel, Extreme Underground, McDonalds, Debbie and Donny Falk, Wal-Mart, Kate Oswald, Bartlett Grain, Bottoroff Construction, Exchange Bank, Corner to Corner, Leopold's, Kansas Rent-alls, ALPS, Electric City Emporium, Bunge, Inc., Lopez Restaurant, The Artist Box, Body & Soul, Pizza Hut, L&L Construction, Atchison Public Library, the City of Effingham and Leonard Buddenbohm. If I have forgotten anyone I sincerely apologize! You all ROCK!
Now I could NOT have done this by myself (I tried did not work), so here are the volunteers that gave up their time weeks up to and the day of Boo. Again in no particular order: Chad Starling, Arika and Thomas Blakenship, Corey Bartlett with Minion 1 and Minion 2 aka Taylen and Tristan, Violet Reese, Jyll Chase, Ashley Daniels, Eli Flory, Chris Bell, Melissa Miller, Brystal Gann, Josh Weaver, Sayje Parton, Roger Parton, Debbie Falk, Pat Strine, Angel Sinnot, Shellie Rush, Cliff and Theresa Miller, Miss Cindy with her great spooky stories, Stumpy, Kay Stanton, Sandee Bradley, Paige Lance, Jake Reese, Donna Lowe, Shelley Lowe, and Isaac.
Lithium & Ingelwarp Performance Arts performed a most extraordinary show that amazed young and old alike! Thank you so much!
The ladies of Effingham Community Library, I thank each of you. You believe in me and support me to the end of the world. Thank you!
The money raised this year will go right back to the kids of the community for the 2014 Summer Reading Program that starts in June. Looking forward to the summer!
I promise next year will be bigger and better! Hope to see you all there! ~ Amy Parton, Director of Effingham Community Library
PREPARE FOR WINTER DRIVING ~ John Schlageck, Kansas Farm Bureau
When I think about the perils associated with winter travel, I think about my dad's simple, but sound advice, "Stay off the roads."
Dad has lived by this creed for more than 70 years in northwestern Kansas. He's seen his share of blowing and drifting snow. When he talks about western Kansas blizzards, the years of '31 and '57 are singled out.
The '31 blizzard hit on April Fool's Day and killed hundreds of cattle. One of Dad's neighbors lost 80 head of cattle in a pasture less than a quarter mile west of their small community of Seguin.
I was just a youngster, but I remember the blizzard of '57. Snow drifted as high as the roof on my friend, Vernon Rietcheck's two-story home. We sledded down the drifts and played in the snow all day.
Our parents weren't as lucky. There were roads to open and cattle to feed and water. Our homes were without electricity for five days.
My father and those hearty souls who lived on the High Plains learned from these storms. He learned to travel only when necessary – to feed, water and care for his livestock. He never traveled anywhere in his pickup without several pairs of gloves, a scoop shovel, a log chain and chains for the rear tires.
Dad always wore a cap with ear protection and carried a couple extra on the front seat of his pickup in the winter. The trunk of our car also had extras. He knew a person couldn't last long outside in freezing weather with all of your body heat escaping through the top of a bare head.
If we traveled anywhere during the winter months, the trunk of the family car was always packed with extra warm clothes, blankets, overalls, gloves, a flashlight, fresh batteries, chains and a shovel to clear the snow from in front of the tires.
Dad had been stuck in snow before. He'd heard of, and known of, people who were stranded and froze to death in some of the fierce northwestern Kansas blizzards. Before every winter season began, and often throughout, he'd remind us of these stories.
My father always topped off his fuel tanks for winter travel. He believed a full tank provided extra weight on the rear wheels.
"It runs better on the top half (of the tank)," he always said.
Although Dad never carried sand bags in the back of his car or trucks, he did carry extra weight during the winter. He always lugged around tractor tire weights while some of his neighbors preferred sand and sprinkled the gritty stuff in front of their tires for extra traction in snow and ice.
If someone absolutely had to go out during a winter storm, Dad preached extra time and patience. If you're frightened or overly concerned about weather conditions – don't drive. Wait the storm out.
Remember, it takes a while to find your "driving legs" each new winter season, he'd say.
Relax. Sit back in the seat. From time to time take deep breaths. Don't grip the wheel until your knuckles turn white.
Try to anticipate what other drivers intend to do. Let them speed, spin, slip and slide. Allow at least twice as long to reach your destination. Concentrate on the road ahead, behind and on your right and left.
While driving during hazardous weather brings out the worst in some drivers, it can also bring out the best in others. Some welcome the chance to brave the elements. To drive safely under such conditions can provide a feeling of satisfaction and accomplishment.
Drive safely and know your limitations. Remember, if you have to take a chance that could result in an accident or worse, "Stay off the road."
John Schlageck is a leading commentator on agriculture and rural Kansas. Born and raised on a diversified farm in northwestern Kansas, his writing reflects a lifetime of experience, knowledge and passion.
GOVERNMENTAL NEWS
Protect yourself from scams during the season of giving By Kansas Attorney General Derek Schmidt
The time of year is once again upon us when Kansas families will gather together to give thanks for their blessings of the past year and celebrate the holiday season. This is also the time of year when people are feeling the most generous, and charitable organizations are making requests for assistance to help those in need.
While there are many great causes to support, there are also scam artists out there who pose as legitimate charities looking to make a buck off of Kansans' generosity.
It's important to do your homework before giving. Rather than waiting to receive a solicitation by mail, email or phone call, decide ahead of time how much you want to donate and what organizations you want to support.
Never make a rushed decision when you receive a solicitation. Some fundraisers engage in high-pressure sales tactics to get you to donate over the phone. Instead, ask the solicitor to send you information about the organization in writing. Legitimate charities will be happy to send you information by mail and wait a few days or weeks for your donation.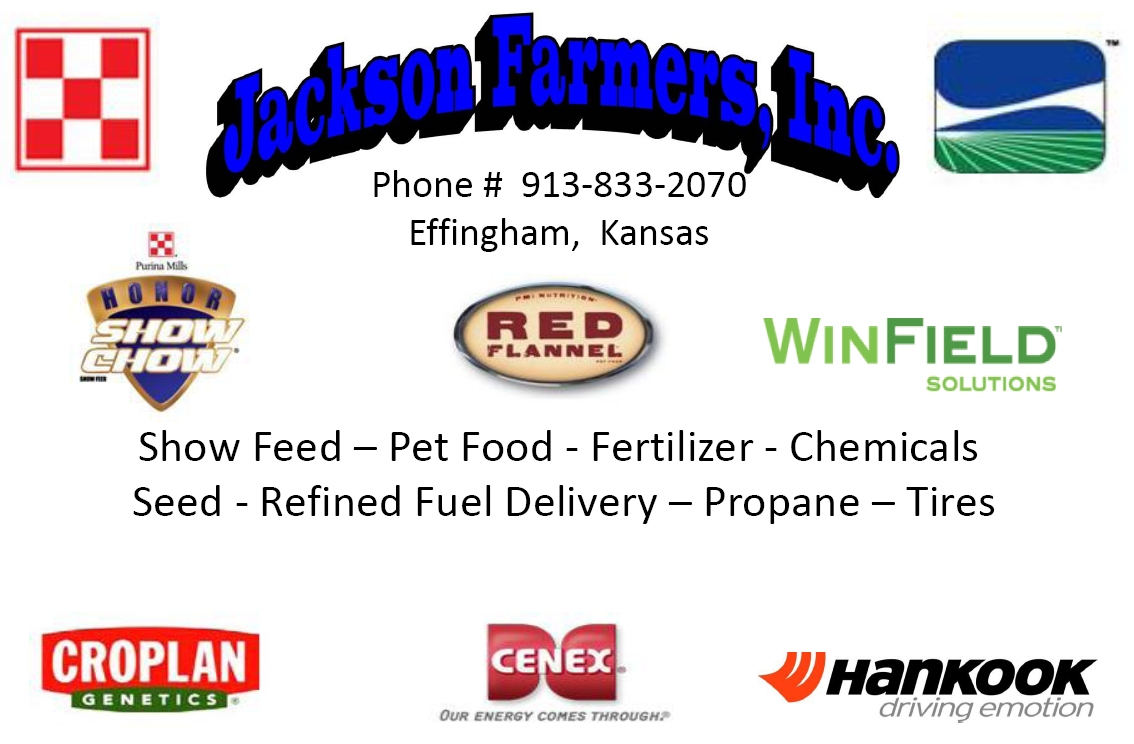 Most charitable organizations operating in Kansas are required by law to register with the Secretary of State's Office. You can check a charity's registration online at www.KsCharityCheck.org. On that website, you will also find helpful information about the organization, including how much of the money it raises goes to support the charitable purpose and how much is spent on fundraising expenses.
If you're planning on taking a tax deduction for your charitable contribution, ask about the organization's tax status. Also check with your tax preparer to make sure the contribution will be deductible.
For more tips on staying safe from scams this holiday season, visit the Attorney General's Consumer Protection website at www.InYourCornerKansas.org.
FORT SCOTT MAN SENTENCED TO LIFE IN PRISON FOR MURDER
FORT SCOTT – (November 22, 2013) – Brent Bollinger, 26, of Fort Scott, was sentenced today to life in prison for first degree felony murder, aggravated arson and aggravated child endangerment, Kansas Attorney General Derek Schmidt said.
Bollinger was convicted in September of crimes related to the 2011 death of his wife, injuries to his son and the burning of the family's home near Fort Scott. He was sentenced today by Judge Mark A. Ward to life in the Kansas Department of Corrections without eligibility of parole for 25 years and eight months.
The case was investigated by the Bourbon County Sheriff's Office, Fort Scott Police Department, Kansas Fire Marshal's Office and Kansas Bureau of Investigation. Assistant Attorneys General Kristiane Bryant and Steve Karrer of Schmidt's office and Bourbon County Attorney Terri Johnson prosecuted the case.
SOUTHEAST KANSAS HOMICIDE SUSPECT APPREHENDED
INDEPENDENCE – (November 26, 2013) –Kansas Attorney General Derek Schmidt's Office confirmed that homicide suspect David Cornell Bennett, Jr., was apprehended tonight in Independence, Kan., by law enforcement officials. The investigation remains ongoing.
Any criminal prosecution resulting from the investigation will be handled by the Kansas Attorney General's Office at the request of the Labette County Attorney. No charges have been filed. Any charges that might arise from the investigation are merely accusations. Individuals are presumed innocent unless or until proven guilty.
The Kansas Attorney General's Office and other involved agencies are bound by the Kansas Rules of Professional Conduct Rule 3.6, Trial Publicity and Rule 3.8, Special Responsibilities of a Prosecutor.
Media inquiries should be directed to Don Brown, Director of Communications for the Kansas Attorney General's Office, 785-296-2215.
Lynn's Weekly Update
Giving Thanks
I hope you all had a wonderful and safe Thanksgiving. I am very blessed that I was able to be home with my loved ones this week to celebrate and give thanks. As we kick-off another busy holiday season, let us keep in mind those who are unable to be with their families this year, especially our service men and women who work each day to keep Americans and our freedoms safe. God bless and thank you for your service!
Supporting Access to Rural Health Care
This week, I am pleased to announce my bipartisan House resolution recognizing the importance of accessible, quality health care for rural communities, H. Res. 356, now has 25 cosponsors.
With more than 60 million Americans relying on rural health care providers, Congress must recognize access to quality rural health care is crucial to the success and prosperity of our nation. As someone who grew up in rural Jackson County, I know first-hand how important it is to have a hospital nearby, and the impact it can have when you are deciding where to start a family or open a new business.
This resolution is particularly relevant given the recent report from the Health and Human Services' Office of Inspector General (OIG) that recommends Congress pass legislation that would ultimately eliminate the Critical Access Hospital (CAH) designation for 72 of Kansas' 83 CAHs. This proposal would be devastating to rural Kansas and fails to recognize the unique circumstances of delivering health care in rural America.
Read more about H. Res. 356, including the full text of the resolution, on my website.
Miami and Linn County Visits
This week, I stopped in Miami County and Linn County, continuing my Congress to Kansas tour. On Monday, I joined members from the Osawatomie Rotary Club at the Whistle Stop Café. We discussed the budget challenges our nation is facing and the latest news from Washington.
Later that afternoon, I visited Jayhawk-Linn High School to speak with more than 100 students, faculty and members from the Mound City community, and take their questions. The topics we discussed included: the federal budget, agriculture issues, the President's health care law, the economy, and how these issues impact young people and their future. Thanks to the Jayhawks and Principal Jim Dillon for hosting me and asking great questions.
Another ObamaCare Delay
Adding to the long list of ObamaCare's broken promises, this week the administration did another pre-holiday news dump by announcing another setback in the healthcare law's implementation, a year-long delay for online enrollment in the federally-run small-business exchanges, called SHOP. The Department of Health and Human Services (HHS) had already delayed online SHOP enrollment a couple months ago, saying it would be ready sometime in November, but the failures continue.
Two months into ObamaCare's disastrous roll-out, and this past Saturday marked the deadline for the administration to have Healthcare.gov working for only 80 percent of users. What about the other 20 percent of users? What are they supposed to do if they had their plans canceled because they do not meet the new Washington-approved requirements under ObamaCare, and they cannot even get on the website to find a new plan?<![if !vml]>
<![endif]>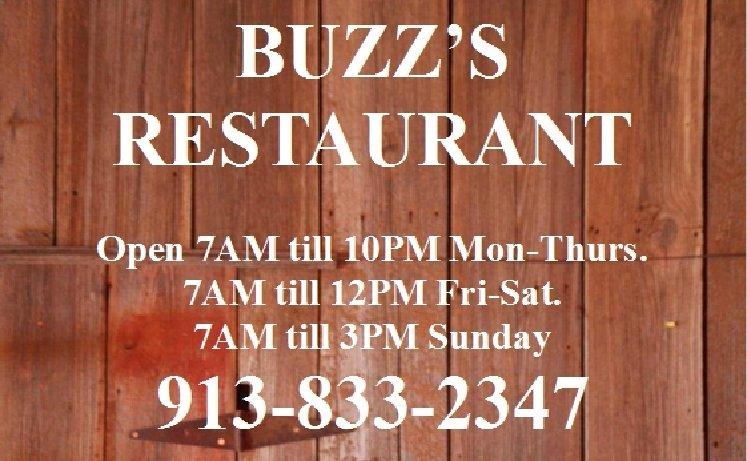 Next week, the House Ways and Means Committee's Health Subcommittee will hold a hearing on the status of the law's implementation, and discuss the current and long-term challenges Americans are faced with in finding affordable, quality health coverage as a result of ObamaCare.
It is clear the problems with ObamaCare extend far beyond the website. If President Obama will not admit his healthcare law is broken, he should at least delay this train wreck for all hardworking Americans, instead of picking winners and losers under the law.
Kansas Common Sense
Concerned About Nuclear Deal with Iran
On Saturday, President Obama announced that the United States and our international negotiating partners reached a six-month agreement with Iran in which Iran gets sanctions relief in exchange for halting the advancement of its nuclear program. Troublingly, Iran made no commitment to dismantle its nuclear program, or even aspects of it. Iran's track record of deception and refusal to abide by past international demands make me gravely concerned about this deal. Now is not the time to ease up on the pressure and turn the other way, allowing Iran to make further progress in achieving its goal. The agreement reached with Iran also gives the Iranians access to billions of dollars that can be used to fund terrorist activities and support Syria's dictator Bashar al-Assad, all the while allowing Iran to continue committing serious human rights abuses--including the imprisonment of American pastor Saeed Abedini.
Congress should pass additional sanctions so that if Iran breaks the agreement, President Obama can not only reverse the sanctions relief granted by this deal but immediately impose more sanctions. We must do everything we can to prevent Iran from acquiring a nuclear weapons capability.
Senate Democrats Alter Senate Rules for More Control
On Thursday, Majority leader Harry Reid breaking the rules of the Senate to force through executive nominations. In my view, this looks like an attempt to divert Americans' attention away from the chaos and broken promises of Obamacare. Senate Democrats continue to use the same procedural tactics they used when Obamacare was forced through Congress without a single Republican vote. If health care reform had been passed with careful deliberation and input from all those elected to represent the American people, Democrats might not be watching their flagship "achievement" and the healthcare security of their constituents unravel before their eyes today.
We Can Do Better Than Obamacare
The failure of the HealthCare.gov website has captured a lot of attention this past month, but the real cost and consequence of Obamacare is much greater. I wish the problems with Obamacare could be solved by simply fixing this website, but that is not the case. The troubles of this law run much deeper. On Thursday, I spoke on the Senate floor about these problems as well as the things we can do to actually improve health care in this country and reduce costs.
The fact that millions of Americans are losing their health coverage is not an unintended consequence of Obamacare or even an unfortunate accident—it is the result of the law working just as its authors expected. Obamacare takes the freedom to make health care decisions for you and your family and gives it to the federal government. And despite the headaches, frustration and anger the American people are experiencing right now, the Obama Administration is unlikely to offer any real relief, because doing so would risk the entire scheme Obamacare was designed to put in place. This is why I believe Obamacare needs to be repealed and replaced.
In my speech, I outline a series of practical health care reforms that embrace freedom and empower individuals without trampling freedoms, increasing costs, or expanding the reach and power of the federal government. Click here to watch this speech.
Introducing Amendments to the National Defense Authorization Act
This week, the Senate took up the National Defense Authorization Act. I submitted a number of amendments to the bill, including:
Protecting National Guard Role in Cyber Missions: This amendment would support the Kansas National Guard and Department of Defense (DoD) Reserve Components by protecting their ability to carry our cyber missions in support of DoD and safeguarding our nation. As part of the DoD strategy requirement in Section 945 of the Senate version of the NDAA, passage of this amendment would halt, and likely prevent cuts to the 177th Information Aggressor Squadron (IAS) based at McConnell Air Force Base in Wichita. The 177th is critical not only to Kansas National Guardsman, but also as a national security asset for the DoD and other organizations that require cyber mission support.
Click here to read more about what my amendment would accomplish.
Funding POW/MIA Recovery Efforts: As a member of the Senate Veterans' Affairs and Appropriations Committees, I introduced an amendment expressing the sense of the Senate that recovering and identifying personnel who are prisoners of war or missing in action (POW/MIA) should not be subject to the annual appropriations process. During the lapse in appropriations and government shutdown in October 2013, several POW/MIA cases, including one for a Kansan, previously scheduled to occur through the Joint POW/MIA Accountability Command this fall were postponed due to the lack of funding from an annual appropriations bill. This unfortunate circumstance led to my decision to offer this amendment. We must make certain any lapse in appropriations due to a government shutdown does not delay the excavations of our nation's heroes who have been waiting decades to be welcomed home. My amendment strives to prevent such scenarios from happening again. Click here to read the full text of Amendment.
I also sponsored an amendment to require the submission of a report by the Department of Defense in order to maintain their responsibility and accountability for bringing home Army Sergeant Bowe Bergdahl, who is currently a POW/MIA in Afghanistan. POW/MIA service members deserve a hero's welcome home to a grateful nation and their recovery should never be delayed or postponed.
Protect Military Technicians: The government shutdown impacted our National Guard serving our state and this nation. This week I introduced an amendment that would protect the pay of dual-status military technicians (MILTECH) in the Kansas National Guard and across the country by treating them the same as Active Duty personnel in the case of a lapse in appropriations. The financial well-being and readiness of those serving our country must not suffer due to gridlock on Capitol Hill. This amendment would provide the Department of Defense the authority and latitude to maintain pay and benefits for all military technicians.
This amendment is consistent with my previous effort of bringing together a bipartisan group of 49 U.S. Senators who sent a letter to Defense Secretary Chuck Hagel urging that the National Guard and Reserves, and the civilians who support our troops, receive pay during the government shutdown.
Promoting Federal IT Savings, Accountability and Transparency: I introduced the Federal Information Technology Savings, Accountability, and Transparency Amendment to improve the way the government purchases and builds technology. The systemically-flawed rollout of Healthcare.gov is one high-profile example of IT procurement failures, but sadly, this is the norm for big-government technology spending. The federal government spends roughly $80 billion annually on information technology, but a recent study from IT researcher Standish Group shows that 94 percent of all Federal IT projects result in cost overruns, project delays, or are abandoned altogether, wasting billions of dollars annually. This is unacceptable.
My amendment, introduced with Senator Johanns and Senator Tom Udall, would improve the IT procurement process by empowering federal Chief Information Officers (CIOs), elevating their role in civilian agency budget planning processes, and increasing their ability to optimize how agencies use information technology. This increased accountability and transparency will make certain your tax-dollars are spent more effectively. Click here to read more about this amendment.
Calling for Assessment of Al Shabab Threat: I also introduced an amendment which requests a classified, joint intelligence assessment from the Departments of State and Defense and the Director of National Intelligence to evaluate the threat of Al Shabab to the United States and U.S. citizens in east Afruca.
As Al Shabab attempts to seek resources and recruits within the United States and successfully carried out an attack on civilians in Kenya, it's imperative that we adequately assess the risk this U.S. designated foreign terrorist organization poses both domestically and to Americans serving in the region. Soldiers from Kansas' Fort Riley deployed in the Horn of Africa are the first Regionally Aligned Brigade (RAB) in the Army with a specialized mission set of operations and theater security cooperation. Recent studies or reports on Al Shabab are currently lacking, necessitating the need for an assessment. Click here to learn more.
Nomination of Janet Yellen to Lead the Federal Reserve
On Thursday, the Senate Banking Committee met in executive session to consider the nomination of Dr. Janet Yellen to chair the Federal Reserve. Her nomination was advanced for consideration by the full Senate following a 14-8 vote in the committee. During a conversation with Dr. Yellen in my office as well as in questions submitted for the committee record, I asked Dr. Yellen about her views on a variety topics including monetary policy, unemployment numbers, bank supervision, regulatory standards for insurance companies, and Dodd-Frank implementation. In my estimation, the Federal Reserve is putting our economy at risk with its monthly bond buying regime known as quantitative easing. The threat of inflation is real. Having discussed this issue with Dr. Yellen, I became convinced that she, if confirmed, intended to continue with the quantitative easing program further exposing our nation to future economic harm. I also have concerns about her views on the regulation of smaller banks. For these reasons, among others, I could not support Dr. Yellen's nomination. With the nomination advancing, I will continue asking questions so that Dr. Yellen and her Federal Reserve colleagues understand the concerns of Kansans.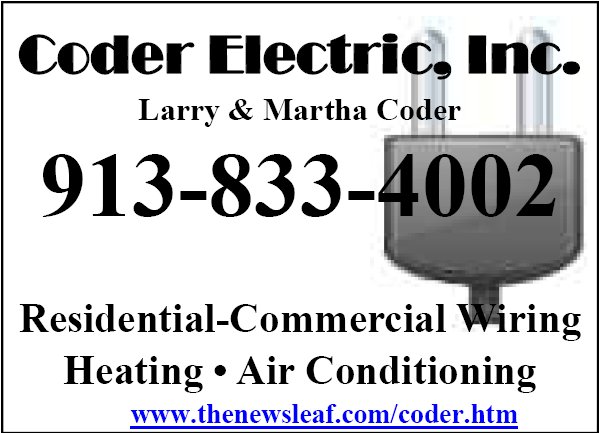 Evaluating Bitcoin and Virtual Currency
On Tuesday, I attended a joint hearing of Senate Banking Subcommittees on Economic Policy and National Security, International Trade and Finance on The Present and Future Impact of Virtual Currency. Prior to the hearing, I posted on the website Reddit, asking Bitcoin interested individuals what they thought Congress should know about the virtual currency. The volume of responses was overwhelming. Nearly 900 people answered with a variety of opinions, suggested questions and advice. I used these comments to formulate questions for the hearing panelists. I look forward to continuing to educate myself about virtual currency as Congress evaluates this increasingly popular technology. Click here to watch a YouTube clip of my questions from the hearing.
Visiting with Air Mobility Command
On Tuesday, I met with the Commander for Air Mobility Command, General Paul Selva, whom I first met in February after he took command. General Selva and I discussed the success of the November 12th Environmental Impact Study (EIS) hearing in Wichita for McConnell Air Force Base, which the General told me remains in excellent standing. We also talked about budget constraints on the Air Force because it was recently revealed that the KC-46A program could have been in jeopardy due to the government shutdown and a lapse in appropriations. I conveyed my continued support and commitment to making certain we're basing tankers at McConnell in 2016.
Lawrence Chamber of Commerce Visit
On Friday morning, I had the opportunity to visit with about 100 members of the Lawrence Chamber of Commerce at the Carnegie Building. We discussed many issues facing our nation including the fiscal crisis and the need to make real changes in Washington D.C. I always enjoy the opportunity to have these discussions with Kansans. Thanks to Hugh Carter, Brad Finkeldei and Ron Gaches for the invitation and to everyone who took the time to attend. I also appreciate Riley Scott with Parallel Strategies, John Brown with Hy-Vee, as well as Gene Meyer and Kathy Clausing-Willis with Lawrence Memorial Hospital for sponsoring the event for the Chamber.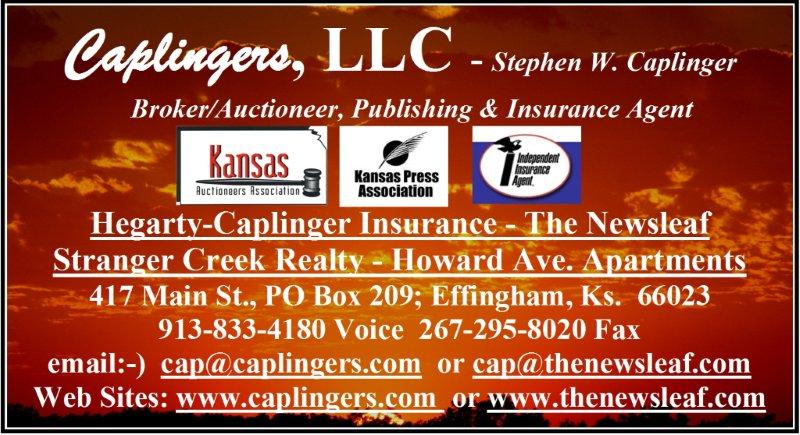 Celebrating the Contributions of Entrepreneurs
Since 2008, people around the world have marked one week in November as Global Entrepreneurship Week. Started by the Kauffman Foundation in Kansas City, Global Entrepreneurship Week honors the entrepreneurs and innovators whose creative ideas, willingness to take risks, and hard work benefit all of us through the creation of new jobs and products. This year, I kicked off Global Entrepreneurship Week in Hays by joining students at Startup Weekend and concluded the week by participating in an event at the University of Kansas where teams of students developed entrepreneurial plans to improve the economy in Kansas City, Kansas. Congratulations to the winners and everyone who participated.
K-State Wildcats v. Oklahoma
On Saturday, I had the pleasure of joining tens of thousands of Kansas State football fans at Bill Snyder Family Stadium in Manhattan to cheer on the Wildcats as they took on the nationally ranked Oklahoma Sooners. K-State put up a great fight but ended up losing 41-31. It was nonetheless a fun game. I thank K-State President Kirk Schulz for his hospitality. Click here to see a photo.
HISTORY IS FUN ~ Robert D. Caplinger
GRASSHOPPER RIVER AND GRASSHOPPER FALLS
At one time both the Delaware River and Valley Falls were called Grasshopper River and Grasshopper Falls. There are several theories as to how the names were chosen, but following the number of grasshopper visitations which started as early as 1820 and recurred in 1855, 1860 and 1861, the residents of Jefferson County became fed up with the name grasshopper, and asked the legislature to change the name of the township, river and city to Sautrelle which was done in 1863. (At one time the river was called Sautrelle, after a Frenchman of that name, which name in English signified Grasshopper).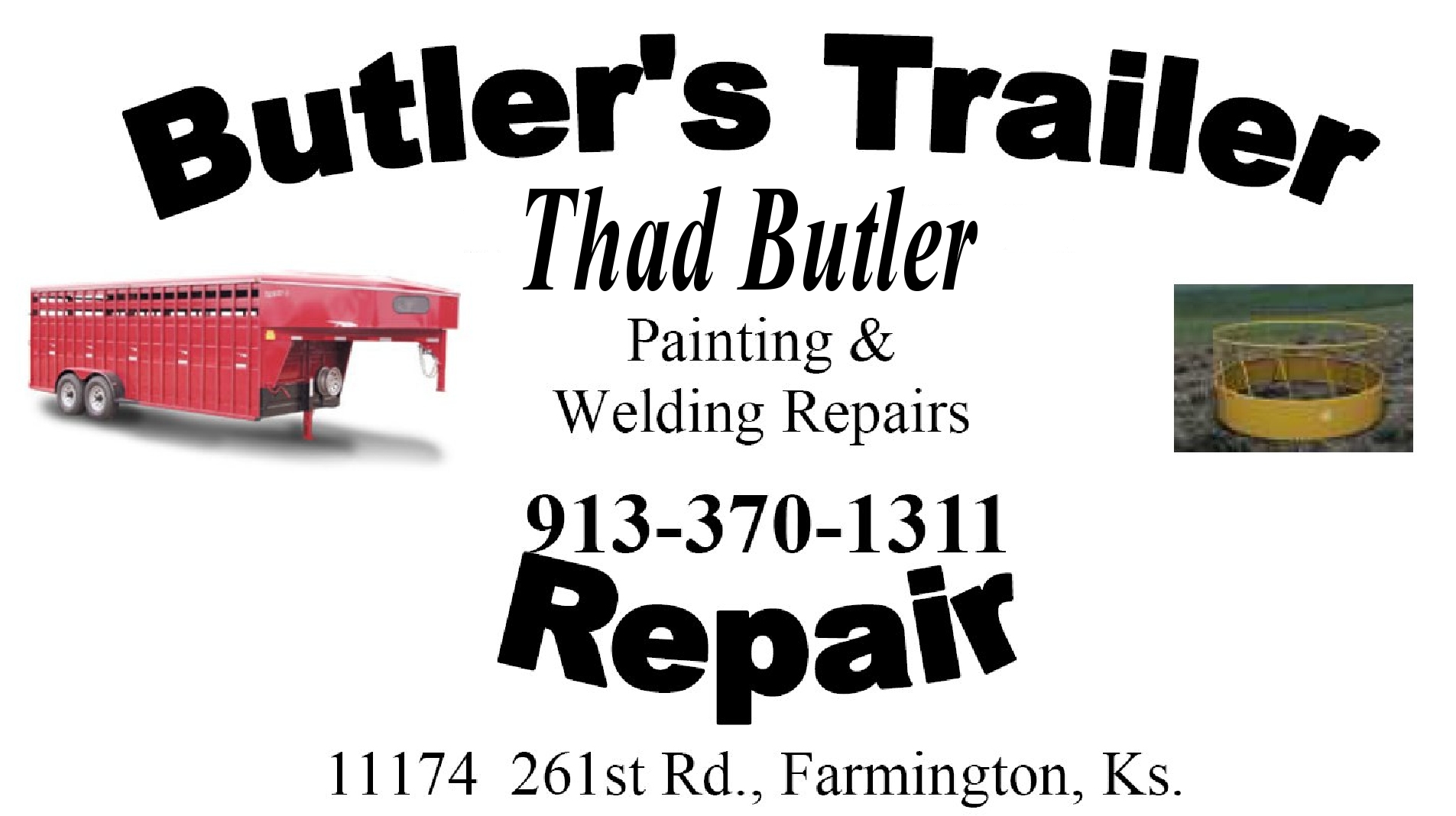 It wasn't long before the editor of the Kansas Chief substituted "Sowtail" for Sautrelle. The ridicule was hard to take, so they had the legislature return the name Grasshopper, which was done in 1864.
But in the summer of 1874, the worst visitation of grasshoppers came back. Again the mention of hoppers was not a popular subject, so the legislature of 1875 passed a bill changing the town to Valley Falls and the township and river to Delaware and it has lasted as such for the next 138 years. (Note that Atchison County has been content to have one of its township names to continue as GRASSHOPPER.)
DO YOU WANT YOUR ISSUE OF THE NEWSLEAF MAILED TO YOUR HOME OR BUSINESS? SUBSCRIPTIONS ARE NOW AVAILABLE AT THE RATE OF $42.00 FOR 1 YEAR. To subscribe send your check to: The Newsleaf; PO Box 209; Effingham, Ks. 66023.
————–———–——
"A WILD IRISH ROSE" ~ Robert D. Caplinger
The Books are Printed and back. Those ordering by mail, yours have been shipped. Everyone else your copy is ready to pick up at one of our two offices. We have a few extra, so if you didn't get your order in better hurry and get one of the last copies. Cost is $15.00. Send your request to cap@caplingers.com. Available at our office.
GUESS WHO
Can you identify the subject of the photo? Last week's photo was pretty easy. Mary Noll. She is celebrating her 90th birthday this week.
LAST WEEK
Sign-Up Now For NEWSLEAF Alerts thru TextCaster!
(By clicking on the link above a new window will popup taking you to the signup page.
You may have to configure your browser settings to temporarily allow popups.)
Problems with this web site contact cap@thenewsleaf.com Last updated 12-3-2013
<![if !vml]>
<![endif]>