You are our Visitor
The August 26, 2014 Edition
of
The Newsleaf
Vol. 11 Issue 34
Between the Issues
This is Kay Swendson's last week at the Jackson Farmers COOP. She has been serving the patrons of the coop for the last twenty years. Last Friday a luncheon was held at the Effingham Branch of the COOP to honor Kay. Shown in the first photo Bill Gilliland presents her with a gift from the COOP. Second photo is the COOP Manager Darla Lanter with Kay.
FRONT PAGE
"I slept and I dreamed that life is all joy. I woke and I saw that life is all service. I served and I saw that service is joy."
Ice Bucket Challenge Donations Reach $79.7 Million
ACCJSH Students Help in Effort
Washington, D.C. (August 25, 2014) — As of Monday, August 25, The ALS Association has received $79.7 million in donations compared to $2.5 million during the same time period last year (July 29 to August 25). These donations have come from existing donors and 1.7 million new donors to The Association.
The ALS Association's mission includes providing care services to assist people with ALS and their families through a network of chapters working in communities across the nation and a global research program focused on the discovery of treatments and eventually a cure for the disease. In addition, The Association's public policy efforts empower people to advance public policies in our nation's Capital that respond to the needs of people with ALS. For more information, please contact Carrie Munk at cmunk@alsa-national.org.
Last Thursday the whole school participated in observing many JSH staff and students accept the challenge to be put under a shower of ice and water from more than willing donors. Over two hundred dollars was raised and there were dozens of participants. If you would like to see what it was like, visit the school website, www.usd377.org, and you will be able to view several YouTube videos of the occasion.
The ALS Association is the only national non-profit organization fighting Lou Gehrig's Disease on every front. By leading the way in global research, providing assistance for people with ALS through a nationwide network of chapters, coordinating multidisciplinary care through Certified Treatment Centers of Excellence, and fostering government partnerships, The Association builds hope and enhances quality of life while aggressively searching for new treatments and a cure. For more information about The ALS Association, visit our website at www.alsa.org.
Dan Moser to Lead Angus Genetics Inc.
Angus announces new AGI president and director of performance programs.
The American Angus Association®, the industry's leader in cattle evaluation services, welcomes Dr. Dan Moser as its new president of Angus Genetics Inc. (AGI) and Association director of performance programs.
A unanimous selection of the AGI board of directors, Moser brings more than 15 years experience in genetic research and education to the Association's 25,000-plus members and their commercial partners.
"We are excited for Dr. Moser to join our team of talented professionals and for what he represents to the future of genetic evaluation for the Angus breed," says Kevin Yon, chairman of AGI and Angus breeder from Ridge Spring, S.C. "Dan not only is one of the industry's most respected geneticists, but also possesses a common touch, a rare ability to communicate complex concepts into actionable and beneficial information for producers. Along with our talented team of scientists and customer service providers, we are looking forward to him taking our genetic evaluation programs and services into the future."
Dr. Moser has 15 years of experience in genetic research and teaching in animal breeding and genetics. He served as the faculty coordinator for the K-State Purebred Beef Unit for the past six years, and as the breed association liaison for the NCBA Carcass Merit Project, working directly with 13 breed organizations, including the American Angus Association. He has also served as a director of the National Beef Cattle Evaluation Consortium and the Ultrasound Guidelines Council, and as an advisory board member for the $5 million USDA-NIFA feed efficiency grant led by the University of Missouri. Moser has been a frequent speaker at industry events and has made presentations at 11 Beef Improvement Federation annual meetings.
"Angus has a long and storied tradition for its commitment to providing the industry with innovative genetic-evaluation programs," Dr. Moser says. "I am proud to be joining that tradition, and look forward to working with Association members and the industry to develop new and innovative technologies and services for Angus breeders."
As AGI president and Association director of performance programs, Dr. Moser will oversee the organization's genetic research and development efforts, as well as further the advancement of genomic-enhanced selection tools and the weekly National Cattle Evaluation.
A native of Effingham, Kan., Dr. Moser received his bachelor's of animal sciences and industry from Kansas State University in 1991, then earned his master's and doctorate degrees in beef cattle genetics from the University of Georgia. Dr. Moser will begin his new role on Sept. 1.
He remains active in his family's cattle operation, and he and his wife, Lisa, have two sons, Justin and Ryan, and a daughter, Allison.
About Angus Genetics Inc.
Angus Genetics Inc. (AGI) is a leading provider of genetic analysis and development in the beef cattle business. AGI is a division of the American Angus Association, with headquarters in Saint Joseph, Mo., which offers services to the more than 25,000 members of the American Angus Association and thousands of commercial cattle producers using Angus genetics across the United States. For more information about AGI or other Association programs, visit www.angus.org or call (816) 383-5100.
LADD RECEIVES
C. E. SELLS AWARD
Cindy Ladd, Effingham, was presented the C. E. Sells Award by David "Spider" Shell at The Atchison County Fair. When Mr. Shell presented the award he mentioned the fact that she was always smiling and cheerful as she supported the 4-H over the years. Cindy has not only been a cheerful but a faithful supporter of 4-H, the fair and the community. Cindy started her adventures in 4-H in her childhood and continues to be involved.
Cindy says "4-H was very much a part of my growing up years taking a variety of projects and exhibiting at county and state fair, and our sons Nathan and Aaron, were active in 4-H. I was also a community leader and project leader."
She is married to Ray Ladd, Atchison County Extension Agent.
She was along with Penny Linscott and Robyn Hinton, 4-H arts and crafts superintendent for several years. Today she assists Jeannine Flory with open class food and preservation helping enter items and during the judging.
She modestly says, "That what I do doesn't sound like anything worthy of an award. I am just trying to help out and make fair a memorable experience for all involved."
SUNNY HILL THIMBLE CLUB
The Sunny Hill Thimble Club will dine at the Town and Country Senior Center in Effingham, Thursday, September 4. Alice Johnson is the hostess. The main business will be deciding where to dine out to celebrate the clubs' 103rd birthday.
EFFINGHAM UNION CHURCH NEWS
SEPT. FOOD PANTRY LIST
Canned meats (tuna, salmon, chicken), pancake mix, syrup, cereals.
CALENDAR OF EVENTS
August 26—Farm Bureau Supper
September 3—JAM starts
September 10—Mary Martha meeting
September 15—Nite Circle
September 26- Serve lunch at Topeka Rescue Mission
October 17—Mission Study, Hiawatha
November 7-8 Mini U at Church of the Resurrection
FAIR REPORT
The church Fair Stand did very well this year. The Gross Sales were $16,805.30 and 182 whole pies and 28 dozen Cookies were sold. Last year's gross was slightly better, but that was a record year. When all bills are paid we'll report the net sales.
GOOD NEWS
Two members of the Common Ground Methodist Men Organization came to Effingham on Thursday, August 14. Roger Drestler and Lonnie Bailey brought the materials to build a ramp for Chuck and Nora Culver. These men also built Larry and Bev Bowyer's ramp. Drive by and view the ramps built by these dedicated men in mission.
THANKS goes to the Praise Band for covering one Sunday while Pastor was on vacation. You are always great!!!
NITE CIRCLE
The Nite Circle met on Sunday, July 20, for the annual family picnic. Ten families (28 people) enjoyed food, fun, and fellowship at Harvey and Nancy Jo Fasse's home. Bev Bowyer gave devotions on "We Are the Church". The next meeting will be September 15 at 7:00 in the Educational Building with Sue Dahl as hostess. Alice Johnson will have devotions and Nancy Fasse will present Inspirational Thoughts. All women in the community are welcome to join us.
INVITATION TO WOMEN
The First United Methodist Women's Society in Hiawatha have issued an invitation to the women of our church to attend their mission study, Tuesday, October 14 from 9:00 a.m. to 3:00 p.m. Randy L. Quinn will be leading a study of Peggy Johnson's book, The Church and People with Disabilities. Since this is close to home maybe we can take a car load of women and meet other sisters in Christ. If interested contact Nancy Fasse as we need to R.S.V .P. so they will know how many are coming for lunch.
JAM
The JAM (Jesus And Me) leaders met on Wednesday afternoon to plan for the new school year. Our first session will begin on September 3rd, with meeting the students at school at 3:15 and parents picking them up at 5:30 P.M.
Joining us this year will be Ruth Dillon to assist with setting out snacks and walking the kindergarten children safely to the Ed. Building. She will be joined by Mary Kay Barnett. Walking with the elementary students will be Kristy O'Berg and Stephanie Green, who is also a new walking person.
We have chosen a new curriculum from Teach Sunday School. Stories will be from both the Old and New Testaments of the Bible. We plan to have the four rotation groups again with music and lesson time together with leaders Courtney Caplinger and Melissa Gilliland; drama will be led by Corey Bartlett; arts and crafts by Rhonda Thorpe and Ashlee Noll-Hockemeier; and Kristy O'Berg having recreation with the students to burn off some of their extra energy. Bev Bowyer will assist with snacks and clean-up. Mary Kay Barnett will continue to write news articles for the church and parent's newsletter, plus make copies and locate materials needed.
The dates November 9th for the JAM spaghetti dinner and March 8, 2015 for the taco dinner were chosen for fund raiser dinners.
Mission projects this semester will be to gather Christmas gifts items to be given to DOVES in Atchison and underwear and socks for the Topeka Rescue Mission for the second semester.
We could use extra helpers weekly, twice a month, or even once a month to assist with: Snack Set-up 2:45-3:30 P.M.,
Pick-up/Walk the children from school, 3:00-3:30 P.M.,
Substitutes, & Crowd control
We are looking forward to having a great year with the children and pray for them each week that we may make a positive difference in their life.
UM MINI-U BIBLE STUDY
Mini u is Nov. 7-8, at the Church of the Resurrection in Leawood, KS. The topics for this year are "The Roma of Europe", "How Is it with You Soul?" and "The Church and People with Disabilities." An amazing line-up of study leaders from across the conference and denomination will be present to facilitate teaching participants on the ways that our faith intersects with the world and the ways that we as the church can take action. Mission u is open to all, men and women, Clergy and Laity. Youth and children studies will be available.
READING AWARDS
During the Christmas in July program, Certificates of Recognition for the UM Reading Program were given to Nancy Fasse, Linda Montgomery, Ida Taliaferro, Cindy Ladd, Alice Johnson & Kelly Bender.
CONGRATULATIONS
Ashley Gerety was awarded a $250 scholarship from the Union Church Endowment on Sunday August 9th during worship service. Ashley will be attending Highland Community College working towards a degree in Occupational Therapy. God's blessings to Ashley as she continues on in her education.
High school Seniors interested in this scholarship must attend and be active in the Effingham Union Church. Education options eligible for requesting funds include but are not limited to: junior college, 4 year college and vocational technical schools. Application forms will be available after January 1st from Dede Caplinger and are due April 1st of graduating year.
BISHOP'S ROUND-UP
The 37th Bishop's Round-up Against Hunger is November 15, from 8:00 to 1:30 p.m. at the 4-H Fairground, Lawrence. This year's theme is "Peace begins when the hungry are fed". Our church has been a long time supporter of Bishop's Round-up maybe from the first year. However, the need keeps growing instead of the getting less. Jesus is the real Bishop and he told Peter to feed his sheep. Feeding his sheep includes nourishing their bodies as well as their souls. That's why our church has faithfully carried on this mission.
Health kits includes, 1 bath towel, 1 washcloth, 1 comb or brush, 1 bar of soap, 1 tube of toothpaste, 1 toothbrush (packaged), shampoo, deodorant, & body lotion.
Wrap inside bath towel, and tie securely or put in a two- gallon self-closing plastic bag.
School kits includes 2 unsharpened pencils with erasers, 2 wide-line books or notebooks (not wire bound), scissors-small, blunt, 1 box 24 crayons, 1 box of colored pencils, 1 tube of glue, washable markers (8 colors), erasers (pink) Put items in 2-gallon plastic bags.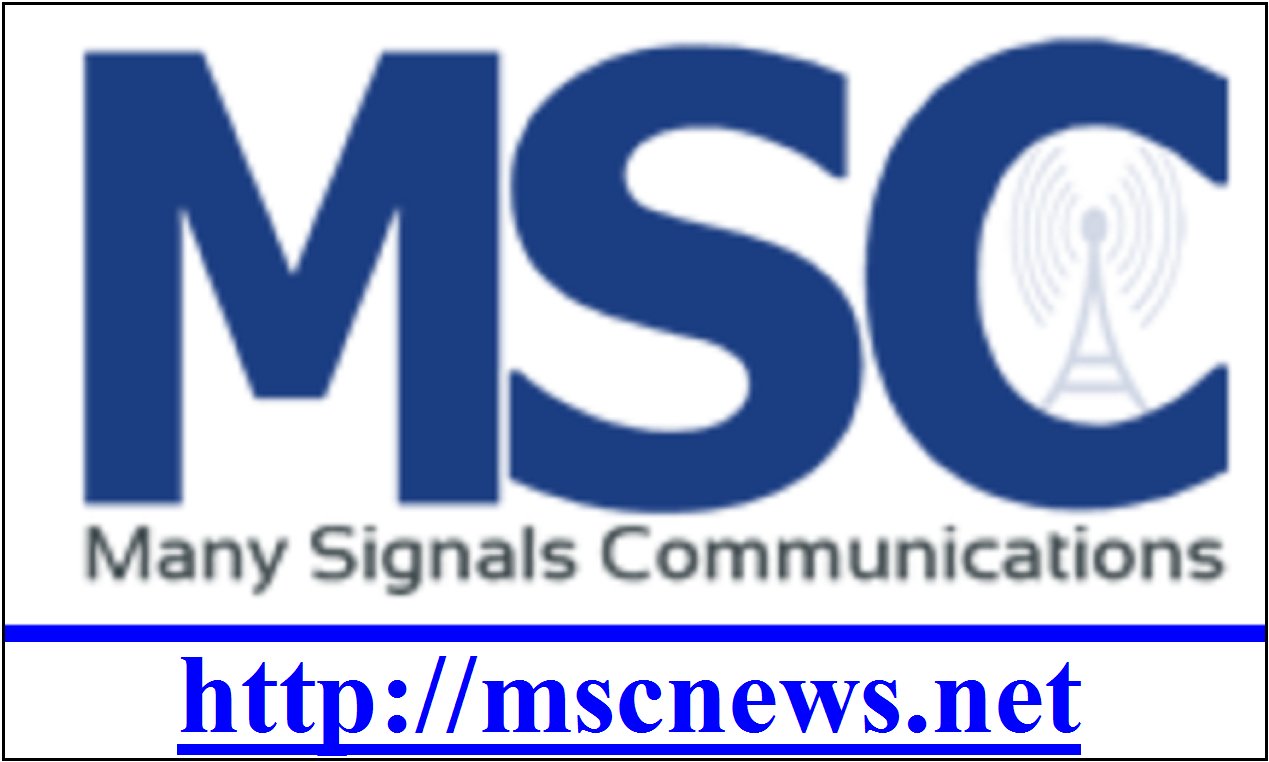 Layettes includes 2 sleepers, 2 receiving blankets, 3 pairs of baby socks, baby soap, baby wipes, blanket. Wrap in blanket and tie securely.
All the above items are new only.
You can either do a whole kit or just buy items for kits.
Disposal Diaper- any size, H.U.G.S.—Hats, underwear, gloves and socks both for adults and children. New Items Only.
Bedding—No bed spreads, good clean sheets, blankets and pillowcases
MISSION TRIP
The Main Event youth group went to the Red Lake Indian Reservation July 20-27 for a mission trip through the YouthWorks organization. 27 high school students and 4 adult leaders had a wonderful time of fun, fellowship, and growing closer to God.
The primary purpose for the trip was to spend 5 days working through the YouthWorks program as a Christian witness in the Red Lake community. We did yard work at a shelter for abused women and children, cleared brush and painted buildings at an animal rescue facility, and taught about Christ's love at a children's program through games, crafts, and skits. Every day there were visible examples of lives being changed by serving and caring for people in need. The group shared these experiences with other youth from Michigan and Minnesota.
The daily routine consisted of a 7am breakfast, morning devotional time, community service work from 9am-3pm, 2 hours of free time, supper, a daily lesson time, and an evening activity. Each long day concluded with "church group time", which gave everyone a chance to discuss how the lessons learned can be applied to daily life. Lights out was at 11pm each evening.
The work portion of our trip concluded on Friday morning. We said our goodbyes, then traveled to Superior, Wisconsin for the weekend. We stayed in Faith United Methodist Church of Superior on Friday and Saturday nights. To unwind, we spent two evenings in the Canal Park area of Duluth, walking along the shore of Lake Superior, shopping, eating, and playing in an arcade. Saturday afternoon we drove along the north shore of Lake Superior, walked the pier for a group photo at Two Harbors, and had a final message in front of High Falls on the Baptism River.
The youth and leaders of The Main Event are very grateful for the generosity and support shown by the congregation of the Effingham Union Church, members of the community, and parents of the youth. Many people have supported the group throughout the year by providing meals, giving donations, and making work available for fund raising activities. All of these generous contributions are greatly appreciated.
The Main Event meets at 7pm every Wednesday during the school year in the education building of the Effingham Union Church, and is open to students in the 9th through 12th grades. A meal is provided, followed by a Bible lesson. For more information contact Chris Caplinger at 913-874-2036.
CONDOLENCES
We would like to express our sympathy to Courtney Caplinger and her family in the loss of her grandmother, also we would like to extend our sympathy to Elaine Oakleaf and her family in the recent death of her brother. May God Bless them all.
THANKS
We would like to thank the Mary Martha Circle for the inspiring and amusing skit for Christmas in July Sunday. Narrator Elaine Oakleaf, Angels Sally Ellerman, Jennifer Snyder, Linda Montgomery and Grandma Ida delivered a good message along with lots of laughs. And we must thank Tammy and Craig for being good sports. You all did great!!!!
VBS REPORT
Vacation Bible School was held July 6-10th. This year's theme was WEIRD Animals illustrating that Jesus' Love Is One-of-a-Kind. The stories helped the children to see evidence of God in everyday life—something we call God Sightings. It is all right to be different in God's sight and he loves us no matter how we act or look. The average number of children attending this year was 25. Our mission project was donating items for the animals at the Humane Society of Atchison. Many items and cash donations were given to the shelter. The children sang songs for their parents, grandparents and friends on the closing night.
We want to thank Linda Montgomery, who served as VBS director, all the many helpers, and the women's circles and the Board of Directors for serving a light supper each night.
THANK YOU
Dear Faith in the Park Supporter,
Thank you for your support! We greatly appreciated your support and donation.
The Faith in the Park Board,
Joshua Hall, Bruce Lanter, Chris Caplinger, Brain Seever, Elaine Schrader
RESCUE MISSION
Our church continues to support the Topeka Rescue Mission making a monthly trip to serve lunch. These are the people who have gone this year: January 24: David and Joanne Bodenhausen, John and Elaine Oakleaf, Ida Taliaferro, February 28: Dede Caplinger and her friend Julie, Nancy Keith, Elaine Oakleaf, Sally Ellerman, March 28: Nancy Keith, Ruth Yoder, Michael Graves, Ray and Cindy Ladd, April 25—Sally Ellerman, Elaine Oakleaf, Sue Dahl, Bev and Larry Bowyer, May 23: Mike Graves, Mary Kay & Dan Barnett, Liz and Dave Todd, June 3: Nancy Keith, Julie Boyle, Tammy Gigstad, Sharon Peterson and daughter Anne Marie Busch, Cindy Pangburn, July 25: Tammy & Craig Gigstad, Covell Hawk, Leonard Hawk, Venita Jo Schurman, August 22: Ruth Dillon, Nancy Keith, Ida Taliaferro, Charlene Gigstad, Linda Montgomery. We want to thank them all. If you haven't gone and want to go please contact Cindy Ladd.
HEARD ON GRAPEVINE
We wanted to let you know that Dennis Smith had open-heart surgery last week in St. Joseph, MO at the Heartland Hospital. The surgeon told the family that a triple-bypass surgery was performed and that Dennis is doing very well. We can be praying for Dennis, Judy and family, and that Dennis will have a speedy and complete recovery
MUSCOTAH NEWS ~ CJ Hanson
Summer has sure made itself known lately. It's best to get your outdoor tasks done early and try to keep cool the rest of the day.
The Muscotah Cancer Support Group will be meeting on Monday, September 1st at 6:30pm in the community building. If you are currently undergoing treatments, a survivor, a caregiver, or just want to be involved plan to attend. A short presentation, snacks and a door prize are part of each session. Most of the time is devoted to talking and sharing hopes and fears.
Muscotah Outreach will meet on Tuesday, September 2nd to plan their next community event which will be the annual Senior Appreciation Supper to honor the older citizens in our area. Come to the community building at 6:30pm to be a part of the planning. Watch for the date and time to be announced soon.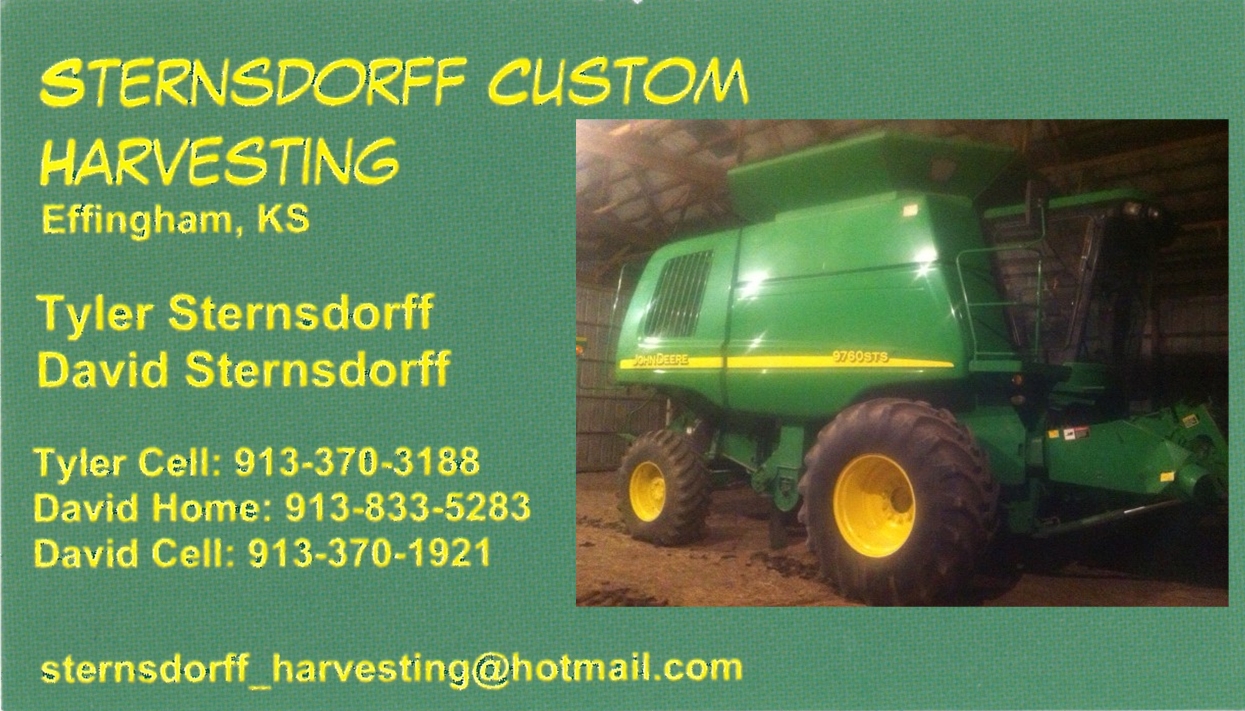 The Muscotah Gun Club will host a Hunters Safety Class in the community building on September 5 and 6. Call Bob Myers @785-872-3538 for details and to register.
Plan to come by the Muscotah Mercantile Saturday, September 6th for some free birthday cake. It's hard to believe that it has been open for 4 years now! Thanks to all of you for your continued support! There will also be the usual cinnamon rolls and coffee beginning at 8am.
The Half-Century Club will have their monthly lunch get-together at noon Monday, September 8th. If you are 50+ bring a dish to pass and enjoy time with your friends.
On Saturday, September 13th there will be a garden tractor pull in the city park. The Rose Festival Committee will sponsor the Northeast Kansas Pullers event. Food will be served from the shelter house so bring your lawn chairs to watch the pullers and enjoy time in the park.
It's a little early to mention but September 20th will be the 2nd Annual Final Step 3-D Archery Appreciation Shoot just west of Muscotah. Mark your calendars now to save the date to attend. Watch for more details soon.
September is just around the corner so it's time to list the birthdays for the month: on the 1st—Arwen Rush; 3rd—Becca Leitch; 4th—Erik Taylor; 13th—Micah Handke; 14th—Daniel Webster; 15th—Dustin Gullickson; 16th—Melinda Handke and Wesley Rodvelt; 17th—Bill Postma; 19th—Don Jacobs; 20th—Helen Hamon; 22nd—Laura Vittetoe; 23rd—Makayla Webster; 25th—Keegan Lott; 26th—Roy Tacker; and on the 29th—Auti Taylor. Hope all of you have a Happy Birthday!
Those celebrating an anniversary in September are: on the 2nd—Don & Susie Jacobs; 5th—Al & Deb Schirmacher; 7th—Ed & Susan Higley; 14th—Mike & Mindy Rush; and on the 26th—Phil & Sharyl Leitch. May "your" day be a special one!
Other dates to remember in September are: the 1st—Labor Day; 7th—Grandparents Day; 11th—Patriots Day; and on the 22nd—Autumn begins.
Thought for the week: Contentment isn't getting what we want but being satisfied with what we have.
NEW BEGINNINGS ~ Jack Albright
OUR DIVINE INVASION
The title, Divine Invasion, was inspired by Lane Adams' book, "The Incredible Patience of God." Adams was a pilot during WWII when the United States was militarily forcing the Japanese out of the Pacific islands. Adams introduces two powerful metaphors that represent the two-step process of retaking the islands. The initial invasion was to establish a beachhead. From that small beachhead they would gradually take small pockets of enemy strongholds until the entire island was again rightfully controlled by the USA.
The word 'invasion' as used in this article does not imply force or violence. When the Holy Spirit invades a person it follows an invitation from the person who is invaded. Revelation 3:20 (MSG) illustrates this point. (Jesus speaking) "Look at me. I stand at the door. I knock. If you hear me call and open the door, I'll come right in and sit down to supper with you." Since God made our bodies we belong to him by creation. Because of sin we were separated from God. God loved us so much that Jesus came to the earth and died on the cross to pay the penalty for our sins. Receiving Christ as our savior makes us forever a child of God. All our sins are nailed to his cross. "When you were stuck in your old sin-dead life, you were incapable of responding to God. God brought you alive–right along with Christ! All sins are forgiven, the slate wiped clean, that old arrest warrant canceled and nailed to Christ's cross." (Colossians 2: 13,14 MSG) This marvelous invasion of the Holy Spirit is also referred to as the new birth, and being born again. The Holy Spirit takes up permanent residence in our heart and becomes our counselor, advocate, teacher, and major source of strength. This becomes the command center as the new Christian begins the conquest of the rest of his sinful nature.
Paul, a veteran of many spiritual battles, describes the continual war between our new and our old sinful nature. "I see in my members another law at war with the law of my mind, making me captive to the law of sin that dwells in my members." (Romans 8:23 NRSV)
Jesus reminds us that he died in the struggle to redeem us. Rev 3:21 "To the one who conquers I will give a place with me on my throne just as I myself have conquered and sat down with my Father on his throne."
Every Christian gets discouraged at their inability to quickly overcome habits. We must remember that the same Holy Spirit that raised Jesus from the grave is with us to help us win victories over our weakness.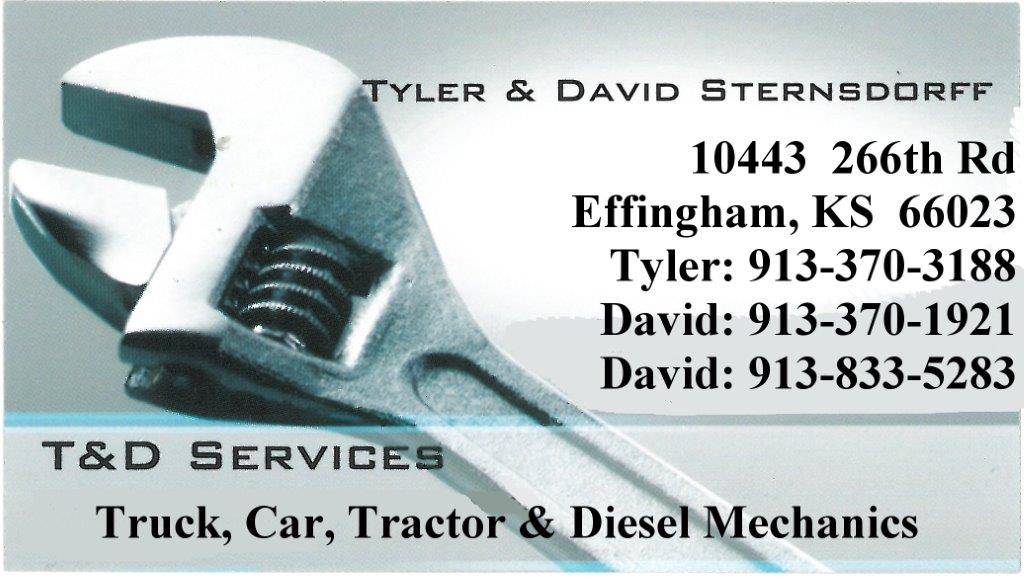 When the military establishes a beachhead they have no intentions of remaining there permanently. They build up their supplies of materials and troops. They did constant reconnaissance on the ground and from the air to locate every possible enemy stronghold. Then they systematically conquered one bunker at a time.
The Holy Spirit lives within us to empower us to overcome our sinful desires a little at a time. With each small victory we mature spiritually. When we fail, and we will fail, we mature spiritually by asking for forgiveness and strength to resist that temptation when we meet it again. Small victories become larger victories each time we accept spiritual power. "Not by might or by power but by my Spirit says the Lord." (Zech.4: 6 KJV)
Spiritual maturity is developed or stunted by whether or not we yield to the power of the Holy Spirit. Yielding to the Spirit brings spiritual maturity. "Doing it our way," guarantees permanent residence on the beachhead and arrested spiritual development.
Unapproved Minutes Of The Tuesday, August 12th Meeting of The Atchison County Commission
Pursuant to the law, the board met in regular session at 1:00 pm with Chairman Jeff Schuele and Commissioners Mike Bodenhausen and Henry W. Pohl and Pat Henderson, County Counselor present. County Clerk Pauline M Lee recorded the minutes.
Board recited the Pledge of allegiance.
Board reviewed August 5th minutes, misspelling of troop, 4th paragraph, Commissioner Bodenhausen made the motion to approve the minutes with the correction, Commissioner Pohl second with Chairman Schuele calling for a vote, all voted aye, motion carried.
Committee reports, no reports at this time.
Peggy House, Administrator of the Atchison Senior Village appeared with a request for reroofing the flat roof on the back court yard, not a local vendor, but best price a company out of Lawrence, Ks, Diamond Everly Roofing, total cost $19,500. Request approved.
Commissioner Bodenhausen asked Peggy about her concern on the new system, Accounts payable and if she got this resolved, Peggy said that she cannot look at what someone else has put in so she cannot check to be sure everything is correct, she just got Junes balanced, Board told Peggy that the CIC conference is this week, check with Wes about times and if she can still go or to tell Wes what she is wanting. Peggy also told the board that need to have payroll reported by position instead of department, so she can report to Medicaid and Medicare correctly, board told her to check with Wes on this too.
Greg Gehring, Walnut Township Trustee appeared concerning two bridges 262nd & Sheridan and off of 6th street, Tom Reese lives, need rip rap along the bridges, he has asked Matt about putting some there, nothing has been done yet. Greg also told the board that he place 20 MPH speed signs between 262nd and 258th road along with Children playing signs, asked that Matt check on the signs.
Board signed adds on personal property.
1:30 public hearing on vacation of road Sec 8 Twp 6 Range 20E, present for the hearing were Jason Roloff, Albert Hale, Larry Mears, Attorney for Mr. Hale, Gary Kearney, Jr.
Commissioner Bodenhausen made a motion to go into public hearing on vacation of road with Commissioner Pohl second and Chairman Schuele called for a vote, all voted aye, motion carried.
Larry Mears, attorney for Albert Hale said that he has talked with Pat Henderson, County Counselor about some modifications to resolution, Survey that Mr. Roloff had done has been signed off by county surveyor David Clark, Pat said that he had cited the wrong statute it should be KSA 68-102, Pat also said that the commissioners probably need to have something from petitioners that no one would be damaged if road was closed and also will need to add something in resolution that right of way for utilities if they are presently using the land, Larry
Mears, Attorney for Mr. Hale said that he suggested changing description starting at the southern point section 8, township 6 and range 20e, Jason Roloff one of the petitioners told the board that to his knowledge he did not know it was a road until he bull dozed it out and had a survey and then Mr. Hale brought it to his attention, he came in and checked with the county clerk's office and they did not find that it was closed, the only reason they are requesting it is so that he can put a fence back. Beaver Kearney was presented to question why they are not closing the whole road, He and Marlatt's own on both sides of the remaining road. Pat Henderson, County Counselor said that they would have to petition the commissioners to close the other part of the road, Mr. Hale said he thought that part of the road was closed, Mr. Henderson said that Mr. Kearney would have to get with County Clerk's Office to check to see if it was, if not they would have to petition, publish and hold a hearing on that part of the road,. Commissioner Pohl made the motion to close the public hearing on vacating a portion of road in 8-6-20E Shannon Township at 1:39 pm, Commissioner Bodenhausen second with Chairman Schuele calling for a vote, all voted aye, motion carried.
Mr. Kearney said that he would object to this closing of the road if the commission didn't close the whole road, board said that they will not make any decision today but would put it off until next Tuesday, August 19th at 1:30 pm Board talked with Larry Mears and Pat Henderson, County Counselor concerning the VanDiver trust, board decided to put it into a separate fund and keep it separate from other funds in the county, Pat will draft something up in writing for board to sign and give it to Larry so that he can send it to the Attorney General.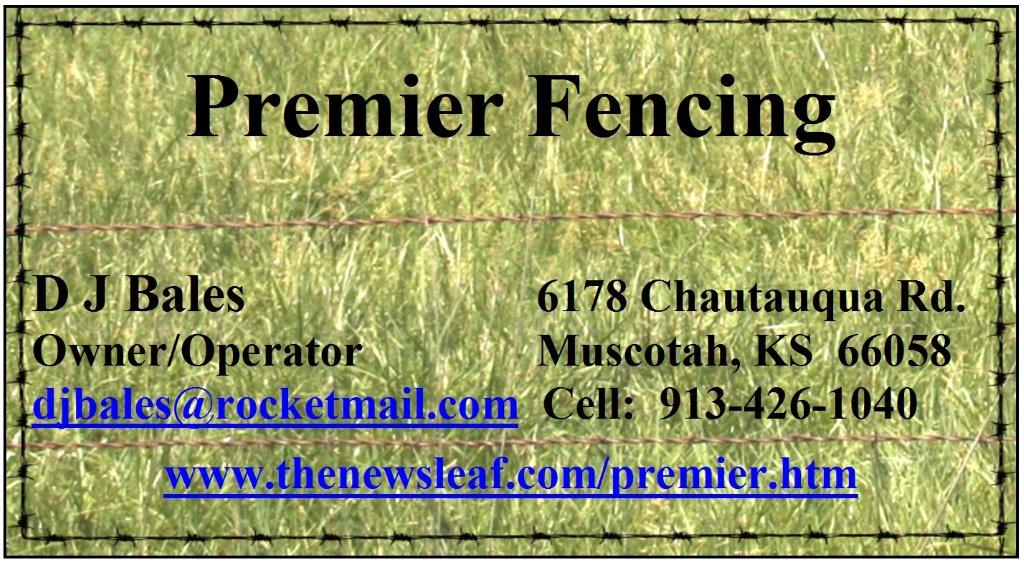 Matt Dorssom, Road and Bridge Superintendent appeared concerning a letter from KDOT on the High Risk Rural Road Grant, state awarded it to Leavenworth Excavating and Equipment Co in Leavenworth, contract amount $270,214.73, county share would be $29,900 to be paid by September 11th and he was going to take it out of Special City County Highway fund, Board approved and signed the commitment of county funds. Matt also presented a request for two tires, total $592.24, request approved.
Board told Matt about Greg Gehrig, Walnut Township Trustee was in and told them about two bridges that need rip rap and also about speed limit signs that he placed between 258th and 262nd road.
Matt told the board that he received information from Cook Flat and Strobe on a bridge off of river road, he wanted the board to have it to look over.
ACCJSH SCHEDULE
Commissioner Pohl told Matt that he was approached on a speed limit on 234th and St Pat's church road, Matt will get with Sheriff Laurie and come and talk to the board concerning the speed limit at next meeting.
Commissioner Pohl asked Pat Henderson, County Counselor concerning clean up at some of the county sites, Pat said he just got in the mail from KDHE a consent order, have a change to add two words, up to five, landowners have the first chance to clean up spot, before county has to get court order to do the cleaning.
Pat also presented to the board a copy of the County Lake Resolution on rules and regulations so that the board could look it over, board asked Pat to check with insurance carrier KCAMP concerning liability on hunting and trapping at the county lake Pauline Lee, County Clerk presented to the board a letter from Kansas department of Health and Environment on Permit #0260 Construction/Demolition waste Landfill, Kansas Department and Environment asked that the commission approve the permit and sign the certification pages and to return one to the state, Commissioner Bodenhausen made a motion to have Chairman Schuele sign the certification page for the county, commissioner Pohl second the motion with Chairman Schuele calling for a vote, all voted aye, motion carried.
Courtney Calhoun, administration office appeared with weekly bills to be approved by the commission.
Chase Brunick, Solid Waste Manager appeared to talk to the board about setting aside about putting aside $15,000 for landfill closure fund for ten years, total $150,000 not to be used for anything else but the closure, he wanted to know if it could be put into a separate fund, board would check into it. Chase also asked about summer help or contracting out for mowing
for the whole county, since they downsized don't have as many employees. Board also told Chase need to get Solid Waste Committee together for a meeting, Chase will send notice.
Commissioner Bodenhausen made a motion to have an executive session on a personnel matter of a non-elected personnel for ten minutes and to come out at 3:20 pm with Commissioner Pohl second and Chairman Schuele calling for a vote, all voted aye, motion carried, Pat Henderson, County Counselor and Chase Brunick, Solid Waste Manager present for the session.
Board reopened at 3;20 pm, Commissioner Bodenhausen made the motion to go in for another 15 minutes on a non-elected personnel matter and to come out at 3:35 pm, Commissioner Pohl second with Chairman Schuele calling for a vote, all voted aye, motion carried. Pat Henderson, County Counselor present.
Board reopened at 3:35 pm no decision made.
Commissioner Bodenhausen made a motion to approve the consent agreement sent by KDHE to the county for cleanup of hazardous areas with Atchison County, Commissioner Pohl second with Chairman Schuele calling for a vote, all voted aye, motion carried.
Commissioner Bodenhausen made a motion to approve the HR Job Description and to post for three weeks on the county web site, Commissioner Pohl second with Chairman Schuele calling for a vote, all voted aye, motion carried.
Commissioner Bodenhausen made a motion to go into executive session for ten minutes on a non-elected personnel matter and to come out at 4:20 pm and to adjourn after coming out, Commissioner Pohl second with Chairman Schuele calling for a vote, all voted aye, motion carried, Wes Lanter was present for the session.
Attest: Pauline M Lee, County Clerk
Former Independence man sentenced to life in prison under Jessica's Law
INDEPENDENCE – (August 22, 2014) – A former Independence man was sentenced today to life in prison without the possibility of parole for at least 25 years under Jessica's Law for aggravated criminal sodomy of a child under 14 years old, Kansas Attorney General Derek Schmidt said.
Steven Paul Butler, 50, currently of Joplin, Missouri, was sentenced by Judge F. William Cullins in Montgomery County District Court for aggravated criminal sodomy of a child under 14 years old. Cullins also ordered Butler to lifetime registration as a sex offender. Butler was found guilty of this crime by a jury in June 2014.
The Montgomery County Sheriff's Office and the Kansas Bureau of Investigation investigated this case. Assistant Attorneys General Amy Hanley and Kelly McPherron of Schmidt's office prosecuted the case.
Kobach Presents NASS Award to Thomson Reuters UltraTax CS
TOPEKA (August 18, 2014) – Kansas Secretary of State Kris Kobach today honored Thomson Reuters UltraTax CS by presenting a NASS Medallion Award for working with the secretary of state to develop a new state-of-the-art innovation in service to business customers.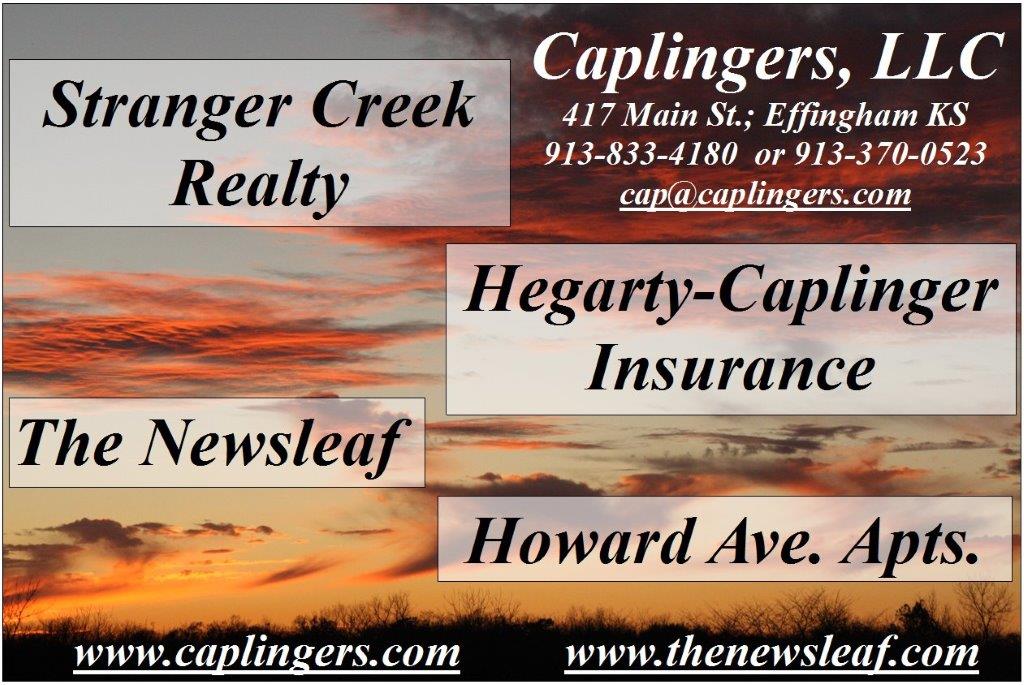 "I am thrilled to announce this achievement, and to thank Thomson Reuters for being the first company to offer tax software that allows accountants and tax preparers to electronically file annual reports on behalf of their Kansas business customers," said Kobach. "The implementation of this service makes filing annual reports easier for our customers and improves the efficiency of our office. We are excited at the success of this public-private partnership and look forward to expanding this service."
The project was completed in April. The new service transmits the annual report filings via UltraTax CS, Thomson Reuters' tax preparation software for professionals, using a standard for annual report filing developed by the secretary of state's office. It is based on the XML filing standard adopted by the International Association of Commercial Administrators. This standard is now available for use by other vendors whose software supports annual report preparation.
Now businesses can delegate the annual report filing to their accountants and tax preparers. All parties benefit from this new process. The professionals no longer need to print and hand to their clients the paperwork with instructions to file the annual report by the due date, eliminating the time and expense of mailing as well as the possibility of lost or forgotten paperwork. Business owners no longer have to remember to submit the paperwork to the secretary of state, and can tend to their business affairs. And because information no longer needs to be rekeyed into internal systems from paper, filings can be completed more quickly, data quality is improved, and information from the filings is available sooner.
The idea for this improvement was suggested by a customer of the secretary of state's office, Scot Henderson. He is an accountant and the manager of the Concordia branch of Long & Associates Public Accountants, Inc. Henderson's firm is also a long-standing customer of Thomson Reuters' tax preparation product, UltraTax CS.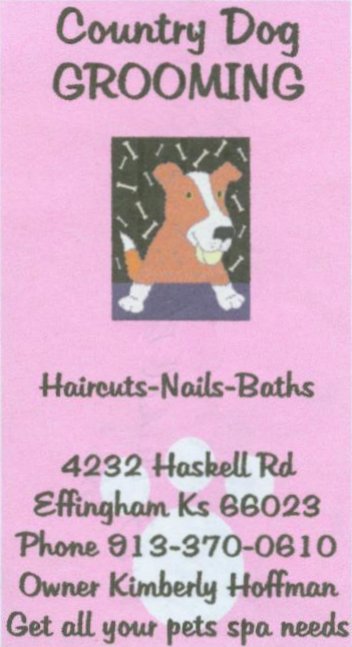 The NASS Medallion Award recognizes outstanding service and dedication to furthering the mission of the National Association of Secretaries of State (NASS), including promotion of elections, civic education, service to state government, and commitment to giving.
More information about online filing services available from the Office of the Kansas Secretary of State can be found at: www.sos.ks.gov. For more information on UltraTax CS, go to www.cs.thomsonreuters.com/UltraTaxCS/.
Kansas Common Sense
Although many pressing issues remain unaddressed in Washington, the Senate is out of session for August recess. I believe my colleagues and I should be in Washington working to solve the country's problems, but unfortunately Senate Majority Leader Harry Reid (D-Nev.) sets the agenda and the floor schedule. I spent the week in Kansas attending several events across the state. I always appreciate the opportunity to be back and enjoyed my conversations with Kansans.
Fighting Potential Cuts at Ft. Riley and Ft. Leavenworth
This week I joined the Kansas Congressional delegation in reaching out to Secretary of the Army John McHugh and Army Chief of Staff Raymond Odierno to fight potential cuts to personnel at both Ft. Riley and Ft. Leavenworth. These proposed cuts are a result of the Army's Supplemental Programmatic Environmental Assessment (SPEA), and could potentially cut up to 2,500 positions between the two facilities.
Fort Riley and the 1st Infantry Division share a proud history with the United States Army that continues to evolve. Fort Leavenworth is home to the Command and General Staff College, a unique and irreplaceable national asset to the U.S. military. Ft. Leavenworth also has the National Simulation Center, Combined Arms Center and Army Lessons Learned Center which all play an important part in the Army's ability to change doctrine, tactics and training when necessary. These assets allow Fort Leavenworth to perform a variety of crucial tasks for the U.S. Army.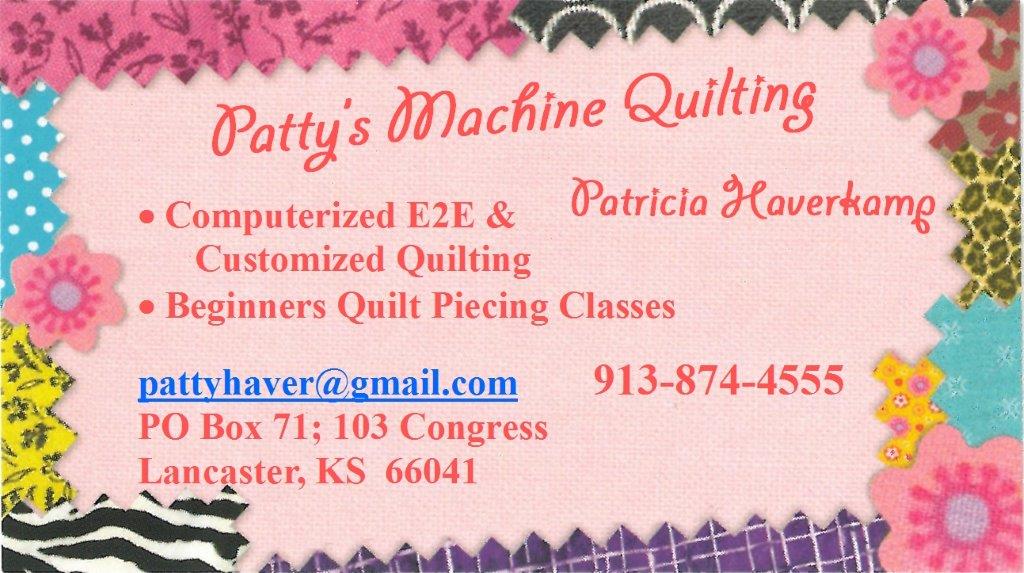 Both Ft. Riley and Ft. Leavenworth fulfill critical missions for the Army and are strongly supported by their local communities and their state. Each military installation needs to make sacrifices, but now is not the time for Ft. Riley and Ft. Leavenworth to shoulder the burden of further cuts. I am confident that Fort Riley and Fort Leavenworth can not only meet, but exceed any additional challenges at as little cost to the taxpayer as possible.
Possibility of Executive Action on Amnesty
There are real concerns that President Obama will take unilateral action while the Senate and House are in recess and provide amnesty to close to one million immigrants who have entered our country illegally. The President has repeatedly proven he will side step the role of Congress when he finds it politically expedient. On an issue of such significance, the American people deserve to have their voices heard through an open process.
Majority Leader Harry Reid and Senate Democrats should allow a vote on the House-passed anti-DACA Bill. I am a cosponsor of a Senate version of this legislation and believe Americans' elected representatives should be allowed to debate and vote on whether amnesty should be given to millions of illegal immigrants. It is important for the future of our country that we create an immigration system that is fair, efficient, meets the needs of the American economy, and eliminates illegal activity.
Kansas Listening Tour Stops in Ashland and Coldwater
I continued my Kansas listening tour this week with stops in Clark and Comanche Counties. I started Thursday in Clark County at the Ranch House café in Ashland. It was good to see so many local residents come by to have a conversation, including the Ashland High School government class taught by Mr. Mark Hoffhines. The rural way of life dominated most of the discussion, which encompassed agriculture as well as access to health care, education and the VA. Thanks to Frank York for coordinating the town hall, and to Nina Glaser for letting us use the Ranch House for the conversation.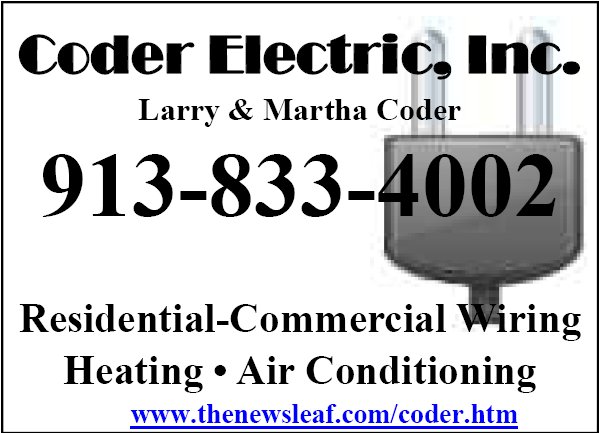 Also in attendance at the Ashland town hall was Bill Neier of the Stockgrowers State Bank in Ashland. Bill is a volunteer firefighter and wanted to display a fire truck that Ashland's Fire Department attained through military surplus. After the Environmental Protection Agency (EPA) halted the transfer of surplus military equipment to local governments last month, the Kansas delegation sent a letter to the EPA and the U.S. Army TACOM requesting re-implementation of the use of military vehicles for rural fire departments. The EPA and Defense Logistics Agency reached an agreement to again allow states to acquire this equipment.

After visiting with folks in Ashland, I drove to Coldwater to hold another town hall at the Comanche County Court House. The discussion focused on the President's executive powers and overreach, illegal immigration, and the overall future wellbeing of this country. Thanks to the Comanche County Clerk's office and County Clerk is Alice Smith for letting us use the venue. Pictured here is Shirley Norton of Protection.

Kinsley Community Visit

On my way to Ashland, I stopped in Kinsley and visited with folks at City Hall, the Post Office, the USDA Service Center, Edwards Co. Sentinel, County Extension, and the Farm Bureau. I also stopped by the home of Jake and Susan Roenbaugh. In addition to being a Kinsley farmer, Susan is a former state legislator who served as chairwoman of the State House Agriculture Committee. Finally, I had the chance to stop by Kinsley Drug to say hello and enjoyed meeting the team. Pictured from left to right are Annie Cyphers, Max Sherard, Mickey Avery and Brad Eustance. Thanks for the good dose of Kansas common sense.

Visiting Trego County-Lemke Memorial Hospital in WaKeeney

.
On Friday morning, I was in WaKeeney to visit Trego County-Lemke Memorial Hospital, a 25-bed critical access hospital that provides inpatient, outpatient and emergency services. This hospital also offers patients with family care clinic services, long term care, an assisted living complex, and a home health care agency that serves Kansans living in Ellis, Gove, Graham, Ness and Trego Counties.
It was good to catch up with Dr. Clark, Dr. Lang, nurses and staff. We discussed initiatives to recruit and retain health care providers to address medical workforce challenges in rural Kansas, the importance of critical access hospitals to our state's health care delivery system, and concerns about sufficiency of Medicare reimbursements and federal regulatory burdens rural hospitals face as they work to provide quality care to local residents. I appreciate having the opportunity to talk with hospital CEO Dave Augustine – thank you for hosting me.
KAYS, KXXX and KLOE Interviews
While driving in western Kansas on Friday, I had the chance to visit with a few local radio stations including Curtis Duncan on KLOE Radio and Joe Vyzourek at KXXX. I also I stopped by Eagle Communications in Hays for an on-air interview with Scott Boomer of KAYS Radio. During the interview, we discussed a number of topics including my Kansas Listening Tour stops in Western Kansas, efforts to bring VA health care closer to home for our veterans, lesser prairie chicken listing, and the importance of Critical Access Hospitals to our rural communities. Thanks to Boomer, Curtis and Joe for having me on-air and allowing me the opportunity to discuss these important issues with them.
Service Academy Nomination Application Deadline
With students headed back to school this month, I want to remind interested students that the application deadline for nominations to the U.S. Service Academies will be here soon. I consider appointments to the U.S. Military Academy, the U.S. Naval Academy, the U.S. Air Force Academy and the U.S. Merchant Marine Academy one of my most treasured responsibilities as U.S. Senator. Each fall I appoint a 20-member selection board to interview the applicants and help me make the tough decisions. This year's application are due to my Olathe office on Friday, September 12, 2014. If qualified, applicants will interviewed at the Dwight D. Eisenhower Presidential Library in Abilene on Saturday, October 18, 2014. For more information about eligibility and the application process please check my website. For additional questions please contact Lisa Dethloff in my Olathe office by email or by calling 913-393-0711.
MISCELLANEOUS PRESS RELEASES
Registration is Open for Sept. 5 Free Breakfast and Delaware Watershed Tour
The Delaware River Watershed Restoration & Protection Strategy (WRAPS) Program will host a free breakfast and watershed tour on Friday, September 5, from 7:30 -11:30 am, starting at the Kickapoo Community Center, 1073 Falcon Rd. in Horton, KS and ending at 11:30 am near Fairview, KS.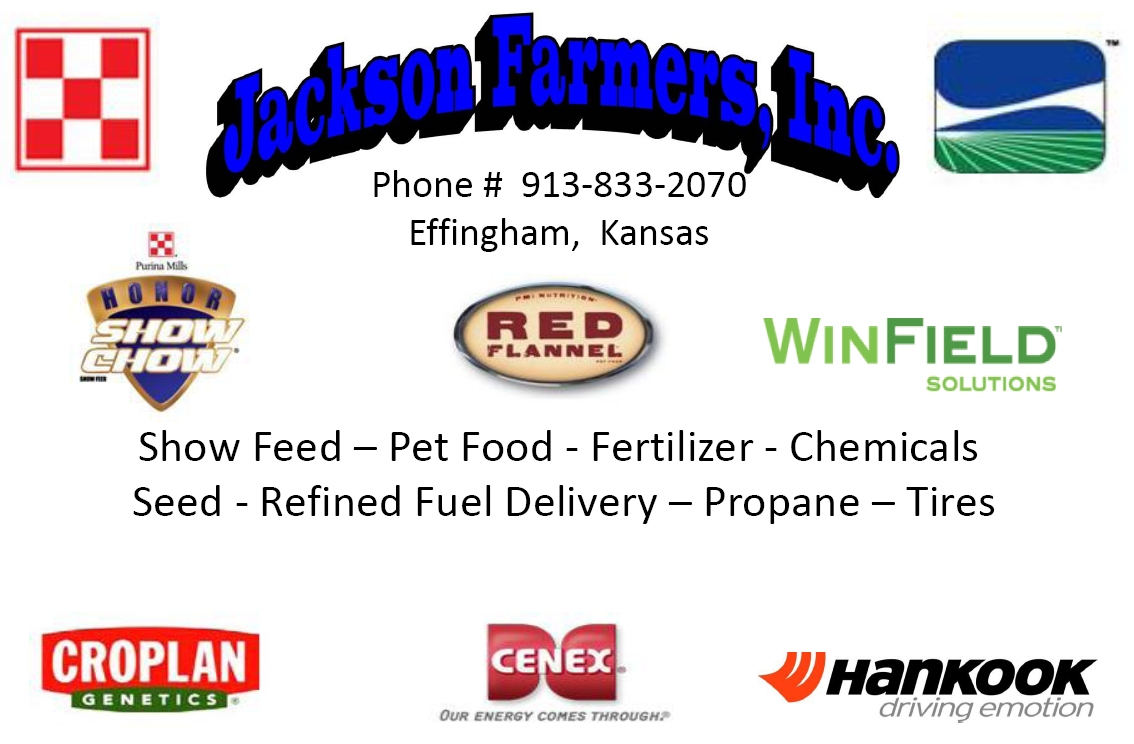 Reservations are requested by September 3, please call or email Melissa Arthur at 785-284-3422 or delawarewatershed@gmail.com.
Farmers, livestock operators, local officials, watershed residents, and anyone interested in conservation, agriculture, and local development issues is encouraged to attend this FREE educational tour through the Delaware River Watershed. Join us for a FREE breakfast to learn about resources available to producers through Delaware WRAPS and our partners. After breakfast, we will caravan to 3 locations in Brown County to see the latest innovations in agriculture and water resource protection. Learn how local landowners are reducing input costs, increasing profits and protecting water resources.
Visit www.delawarewraps.com for meeting agenda & tour details.
REPUBLICAN RIVER COMPACT TO MEET AUGUST 27-28
Manhattan, Kan. – The annual meeting of the Republican River Compact Administration (RRCA) will be held at 9 a.m. August 28, 2014, in the Auld Pavilion at Antelope Park in Lincoln, Nebraska.
A work session for the RCCA will also be held meeting at 1 p.m. on August 27, 2014. This session will be held at the Nebraska State Office Building – Lower Level Conference Room C in Lincoln, Nebraska.
Both the meeting and the work session are open to the public.
If you have additional questions or require more information, please contact program manager Chris Beightel, Kansas Department of Agriculture Division of Water Resources at (785) 564-6659 or Chris.Beightel@KDA.KS.GOV.
A full agenda, maps to meeting locations and additional information can be found online.
Work Session: 1 p.m. CST August 27, 2014
;
Nebraska State Office Building

; L

ower Level Conference Room C

;
301 Centennial Mall South

;
Lincoln, Nebraska

.
Annual Meeting: 9 a.m. CST August 28, 2014
;
Auld Pavilion at Antelope Park

;
1650 Memorial Drive

;
Lincoln, Nebraska

.
WILDLIFE AND PARKS REPORTS
OSBORNE HOSTS NORTH CENTRAL KANSAS OUTDOOR YOUTH FAIR
Popular outdoor youth event provides variety of experiences
OSBORNE – If it's fun and you can do it outdoors, you'll find it at the North Central Kansas Outdoor Youth Fair, September 6 in Osborne. The event, which begins at 9 a.m. and ends at 3 p.m., is limited to youth ages 17 and younger (all those 14 and younger must be accompanied by an adult). The fair is truly a one-of-a-kind experience with shooting sports of all types, fly fishing, canoeing, fur trapping, outdoor photography and many other outdoor activities.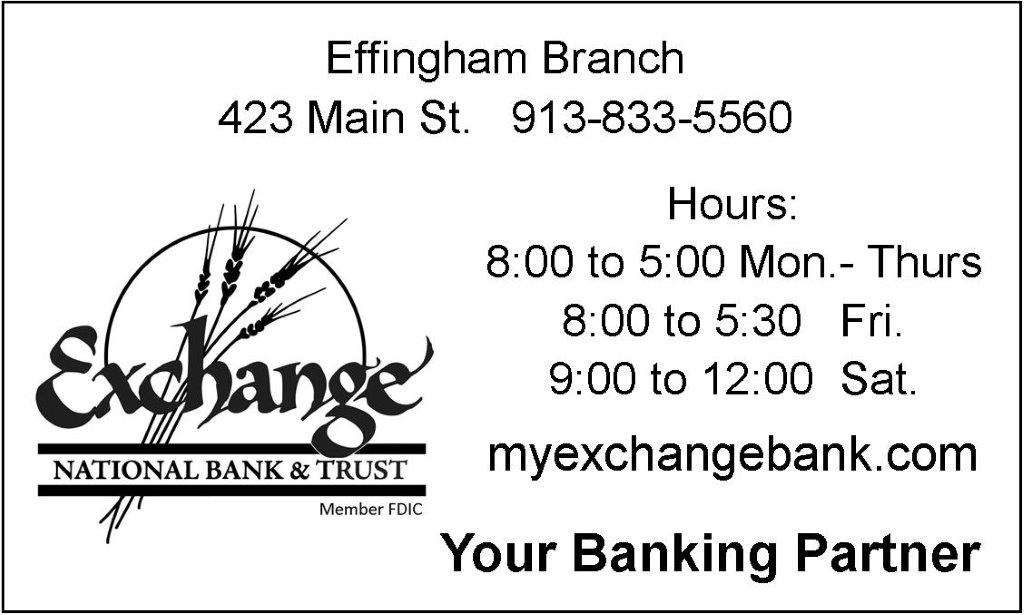 Youth must be registered by 11 a.m. the day of the event to be provided lunch and an opportunity to be drawn for door prizes that include a lifetime hunting license for a boy and a girl, hunting and fishing trips, and a weekend at an area lake cabin. Archery hunters 14 and older are invited to bring in their bows for tune-ups. It's easy to find, just follow the signs to the west end of Main Street in Osborne.
This is the ninth year for the popular event, which is supported by the major sponsors listed below, as well as many local businesses and individuals. All registered youth get a free lunch, t-shirt and a chance to win prizes. All equipment and supplies are provided at no charge.
The North Central Kansas Outdoor Youth Fair is sponsored by the Osborne County Pheasants Forever Chapter, Osborne Gun Club, Nex-Tech, the Kansas Department of Wildlife, Parks and Tourism, and the Keith Hahn Memorial.
For more information contact: John Cockerham – 785-346-6527; Chris Lecuyer – 785-218-7818; or Cleo Hahn – 785-346-4541
KANOPOLIS LAKE WATERFOWL BLIND PERMIT DRAWING
Twenty-five hunting blinds will be available
PRATT – The U.S. Army Corps of Engineers at Kanopolis Lake will host its annual waterfowl blind permit drawing Saturday, September 6 at 1:30 p.m. The drawing will be conducted at the Kanopolis Lake U.S. Army Corps of Engineers Information Center at 105 Riverside Drive, below the Kanopolis Lake dam. Applicants must be at least 12 years old on the day of the drawing. Two members per household may be allowed to draw.
Applicants will be drawn at random to determine the order of site selection and permit application. Twenty-five blind sites will be available this year.
For more information, contact the Kanopolis Project Office at (785) 546-2294.
WESTAR ENERGY GREEN TEAM YOUTH DOVE HUNT
Hunt to take place weekend following Labor Day
TOPEKA – What better way for kiddos to gain hunting dove hunting experience than to embark on a guided hunt over managed sunflower and wheat fields? The Westar Energy Green Team is hosting its annual youth dove hunt the second weekend of September to kick off dove season, and area youth are invited. The hunts will be conducted at Jeffrey Energy Center, near St. Marys, September 6-7 and are open to youth 16 and younger. Hunters will be accepted on a first-come, first-served basis. To register, call Barb Cornelius at (785) 575-8125 by Friday, Aug. 29.

Hunts will take place in the early morning or late afternoon. Hunters are asked to bring their own shotguns and be accompanied by a non-hunting adult. Hunters age 16 must also have a Kansas hunting license and Harvest Information Program (HIP) permit. Non-toxic shells will be provided.
ELECTRONIC DAILY HUNT PERMITS REQUIRED AT SOME WILDLIFE AREAS
Free hunt permits help managers optimize opportunities
PRATT – Beginning Sept. 1, 2014, hunters using select Kansas Department of Wildlife, Parks and Tourism-managed wildlife areas will be able to get their free daily hunt permits electronically. Kansas hunters are accustomed to obtaining free daily hunting permits at some public wildlife areas around the state. The cards, which were available at parking lot kiosks, provided area managers with valuable information about hunting pressure, harvests and hunter preference. The information helps managers maximize hunting opportunities on our limited public lands. However, filling out the top portion of the card in the dark before an early-morning hunt and remembering to fill out and return the bottom portion after the hunt wasn't always convenient for hunters.
The new electronic daily hunt permit system, hosted by iSportsman, will be in use at the following wildlife areas beginning Sept. 1: Jamestown, Lovewell, Clinton, Elwood, Kansas River, Milford, Cheyenne Bottoms, Texas Lake, Isabel, McPherson Wetlands, Slate Creek Wetlands, Neosho, Melvern and Lyon. A similar system is already in use at Fort Riley.
The Kansas iSportsman system is open now, and hunters planning to hunt any of these areas can register for an account at any time by logging on to https://kdwpt.isportsman.net. Upon completing the registration, hunters will obtain their General Access Permit. Once a hunter has registered and obtained a General Access Permit, he or she can log on or call in before they plan to hunt to "check in." After they've finished hunting, the hunter logs on or calls in to report harvest and "check out." Hunters can check in and out from any computer, smart phone, cell phone or landline.
This new system will be more convenient for hunters and provide harvest information in a much more efficient manner. Information gathered will continue to be used by managers to provide high-quality opportunities for hunters and manage public lands responsibly. For more information call (620) 672-5911 or visit https://kdwpt.isportsman.net.
KANSAS HUNTING LICENSE AND HIP PERMIT REQUIRED TO HUNT DOVES
PRATT ­– Dove season is almost here and with more than 45 locations across the state with public dove hunting sites available, there's no shortage of opportunities for hunters. From Sept. 1 - Oct. 31 and Nov. 1-9, hunters can hunt mourning, white-winged, Eurasian-collared, and ringed turtle doves with a valid hunting license and Kansas HIP permit.
This year, 39 wildlife areas will have fields managed for public dove hunting. Dove fields are often planted with sunflowers or other dove-attracting crop and can be teeming with doves on opening day. Locations include the following:
Region 1
Brzon, Cedar Bluff, Glen Elder, Jamestown, Norton, Webster, and Wilson.
Region 2
Kansas River Wildlife Area, Perry, Clinton, Milford, Clay/Dickinson County WIHA, Hillsdale, Rutlader, Elwood, Benedictine Bottoms, Oak Mills, Bolton, Jeffrey Energy Center, and Tuttle Creek.
Region 3
Concannon, Cheyenne Bottoms, Sandsage Bison Range and Wildlife Area, and Texas Lake.
Region 4
Byron Walker, Cheney, Kaw, Marion, McPherson Valley Wetlands, El Dorado, and Council Grove.
Region 5
Berentz-Dick (Buffalo Ranch), Fall River, Hollister, Mined Land, Toronto, Elk City, Melvern, and Woodson.
Special rules may apply to the aforementioned properties. For more detailed information on each location, visit ksoutdoors.com and click "Hunting/Migratory Birds/Doves."
Wildlife areas and dove fields designated as "non-toxic shot only" require the use of non-toxic shot, such as steel. For a complete list of non-toxic shot only sites, consult the2014 Kansas Hunting and Furharvesting Regulations Summary.
The daily bag limit is 15 and applies to mourning and white-winged doves, single species or in combination. There is no limit on Eurasian collared and ringed turtle dove, but any taken in addition to a limit of mourning and white-winged doves must have a fully-feathered wing attached during transport for identification purposes. Possession limit is 45.
HISTORY IS FUN ~ Robert D. Caplinger
PART 13, CAPT. AARON S. BEST, Commander of
Company F of 12th Regiment of the Kansas State Militia
Battle of Westport, October 23, 1864
INFORMATION ON MEMBERS OF COMPANY F, Monrovia
I have been able to get more material on the membership of Company F and will therefore use more than one issue to set out the info on Co. F. Here is the first: Captain Aaron S. Best was born in Salome, PA. He married Melinda Bricker on Feb. 16, 1860. They moved with his brother Henry to Illinois. The family then came from St. Louis up the river in a boat to Atchison and it took a week to make the trip. The father had been here before, because he had an acquaintance with Rev. Earhart, a Lutheran preacher at Monrovia. The house they had purchased in Monrovia was not vacated, but Uncle Ben Wallack came to the rescue and took four of the Best boys with him until they could get their home and from that time on the Wallack and Bests were the closest of friends. Aaron Best was quoted, "In those days neighbors were four and five miles apart, the country was all prairie and everybody was friends. We had no differences or cliques as they do now days. We had good times. We'd go to church at Monrovia, then either take some one home with us or go home with someone for dinner."
According to an article in the Atchison Globe, Mr. Best was a Methodist and a Republican all his life. He drilled in the 70th Pennsylvania Cavalry for four years before leaving Pennsylvania, and when President Lincoln called for volunteers, he wanted to go back but his father talked him out of it, on account of the death of his mother. So when a militia of men under 45 years of age was organized at Monrovia , Mr. Best was made captain. During Price's Raid they were ordered to Missouri and under General Curtis was in the fight at Westport. Mr. Best's horse and Grandpa Bishop's horses were shot from under them and Grandpa Hargrove, father of Ben and Rube was wounded in the shoulder. Mr. Best says, "The Kansas boys claimed they wounded several and killed two or three, at any rate we drove the rebels back."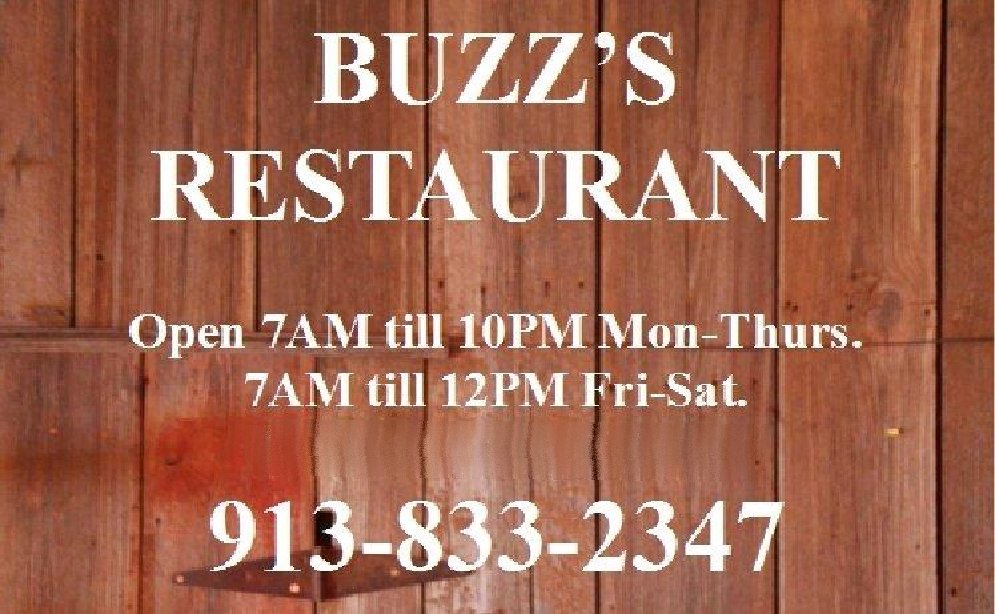 A separate article in the Newleaf dated November 10, 1922 said: "Recently an article appeared in the Globe stating that Tom Cine was the only one alive that crossed the line into Missouri during the Rebellion in October, 1864, at Westport on the Little Blue, after Pap Price. A. S. Best of Effingham says Mr. Cline is mistaken, that Clay Stevens of Topeka was in Cline's Company headed by Capt. Barnes. They were the first to cross over and close on their heels was Capt. Best and his company, Company F, of the 12th Kansas Militia, the only two companies in the fight. Dave Hager, of Horton, was a member of Mr. Best's company."
(From Atchison Globe) Holladay, John N., 1st Lt. John Holladay in the 1870 Census shows that he was living in the 4th Ward of City of Atchison. He was then 33 years of age, so he would have been 27 years old at the time of his service. He was born in Missouri in 1870, he was married to Martha, age 31.
Robert Neill, farmer, P. O. Effingham. He was born in County Down, Ireland, on October 9, 1826. Was reared, educated and followed farming in his native county until 1850, when he came to America, locating in Indianapolis, Ind., where he resided three years, thence went to Wisconsin, where he resided for a few years, and in 1857 came to Kansas, taking up his abode in Leavenworth county. In August of that year, bought the claim and moved to Atchison County. During the war he was in the State militia, he would have been 36 years old. He was twice married, both times in Kansas. His first wife was Miss L. C. Hart. On her death, he married Arretta Hundley.
Daniel Neill, farmer, in Center Township. He was the younger brother of Robert Neill listed above. He would have been 33 years of age at the time of his service. He was born in County Down, Ireland. The 1860 Census shows him married to Sarah, age 30, and they had two children, Hamilton, age 5 and Daniel, age 2. It showed that his brother Robert was living with them.
It is interesting to note that the son of Daniel was Samuel Edgar Neill, whose son was Curtis Neill, whose son is Robert Neill, who now lives in the Camp Creek neighborhood.
DO YOU WANT YOUR ISSUE OF THE NEWSLEAF MAILED TO YOUR HOME OR BUSINESS? SUBSCRIPTIONS ARE NOW AVAILABLE AT THE RATE OF $42.00 FOR 1 YEAR. To subscribe send your check to:
The Newsleaf; PO Box 209; Effingham, Ks. 66023.
———————————————-
For Sale: 2 female White Pekin ducks, 2 female Rouen ducks and 1 male Rouen green head. Casey Neill 785-410-7053.
HELP WANTED: Full time General Laborer for Jackson Farmers in Lancaster, KS. Must have or be able to obtain a CDL. Benefits include health, retirement, 401K, and life insurance. Contact Dave Lanter at 300 W Broadway, 913-874-2510 or send resume to JACKSON FARMERS INC, PO Box 68, Lancaster, KS 66041.
HELP WANTED: Tire Technician to work in tire shop doing repairs, mounts, new tire sales, general maintenance and customer service. Some computer experience necessary. Additional work in warehouse and store as needed. Health, life, disability and retirement plans. Apply in person with Kevin Moore: Jackson Farmers, 509 Lowell Ave., Holton, KS. 66436.
Can you identify the people in the photo? Last week it was L-R Carolyn Hinz, Duane Hawk, Mildred Hawk, Bill Kruse (nephew of Duane and Leonard), Leonard Hawk, Shirley Hawk, Linda Kruse (brother of Bill), Mark Kay Hinz and Billie and Bonnie Hinz back right in front of Grandma Hinz's house on Edwards road North of Effingham 2 miles.
LAST WEEK
Problems with this web site contact cap@thenewsleaf.com Last updated 8-26-2014
<![if !vml]>
<![endif]>