You are our Visitor
FRONT PAGE
Piece of History looking for new home
The Atchison County Historical Society is looking for a good home and a new working life for the old Treasurer's Office Counter from the County Courthouse that was replaced by modern service desks in 2005.
The original counter- dating back to the building of the courthouse has seen years of history and the Historical Society is looking for someone with a vision to give it a new use to continue to serve the people of Atchison County. All the parts, as they were removed from the courthouse, are here including the 1970s or 1980s era replacement butcher block laminate countertop. Although the original marble inlay will remain as part of the Historical Society Collection.
If you have a project, business location or idea for a new use for this historic piece of furniture contact Chris Taylor, executive director of the Atchison County Historical Society – 913-367-6238, <GoWest@atchisonhistory.org> or P.O. Box 201, Atchison, KS 66002. The Historical Society will consider proposals received with preference to Atchison County non-profit organizations, then Atchison County businesses, with lowest preference given to locations outside of Atchison County. Taylor said even if you are working out details of your idea you should contact the Historical Society by Friday, Sept. 12, 2014 5 p.m. as proposals will be reviewed on Sept. 15th.
Chris Taylor said that the Historical Society is looking for the right project and location for the counter to have a new purpose and the Board of the Historical Society wants to find a place in our county for this historic piece to be donated or ownership transferred. Proposals should include full details of purpose and location and how costs for moving and installation will be covered. The counter was removed in two sections one 142 inches long and the second 118 inches long. The top is 34 inches across and the counter would be approx. 42 inches high depending on what is done with the countertop.
"Right now the old Treasurer's Counter is in storage and we don't want to just transfer where it is stored," said Taylor. "We want to find a working home where it will be seen and used in the near future."
More information and photographs may be viewed on the Atchison County Historical Society's website at <www.atchisonhistory.org>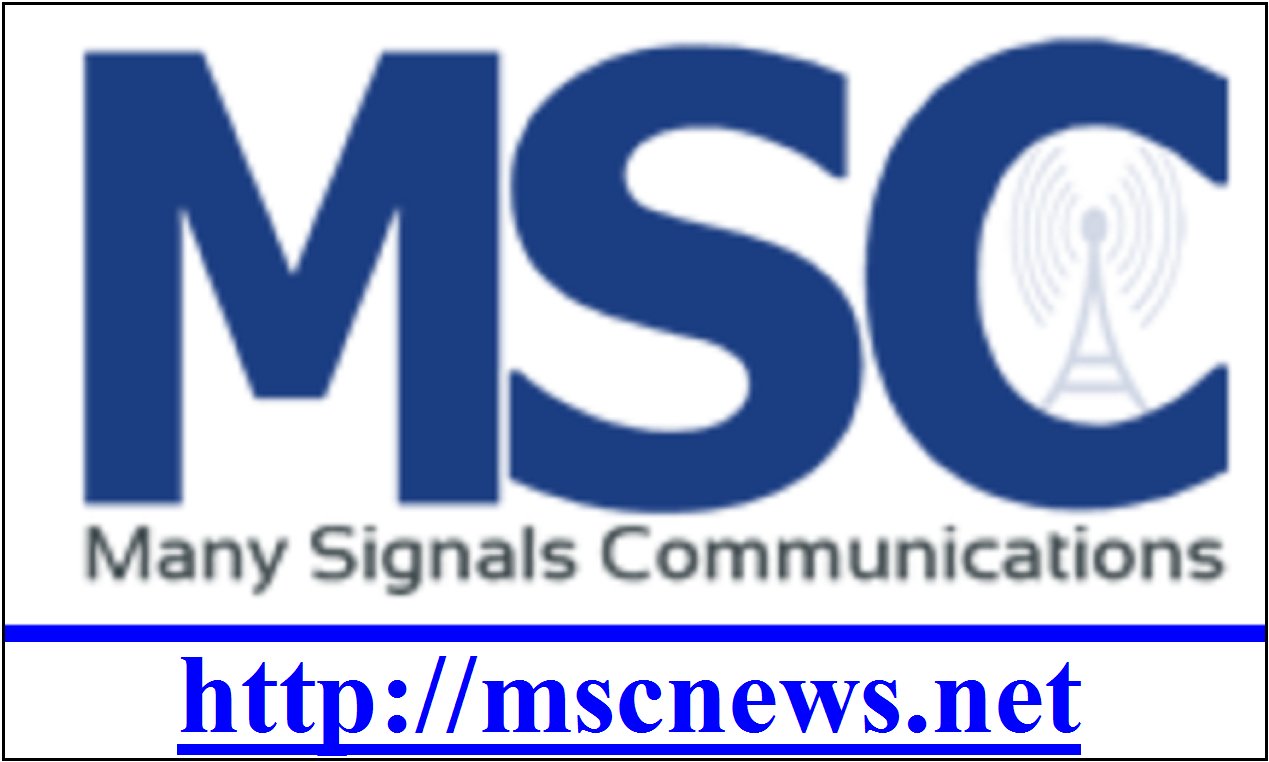 IOLA WOMAN SENTENCED TO MORE THAN 8 YEARS ON METH CHARGES
IOLA —(August 27, 2014) — An Iola woman has been sentenced to more than eight years in prison on methamphetamine charges, Kansas Attorney General Derek Schmidt said.
Stephanie Jo Troxel, 35, was sentenced yesterday to 98 months in the Kansas Department of Corrections by Judge Daniel D. Creitz in Allen County District Court. Troxel pled guilty in December 2013 to one count of distribution of methamphetamine within 1,000 feet of school property, two additional counts of distribution and one count of possession with intent to distribute.
The charges stemmed from an investigation by the Iola Police Department. Assistant Attorney General Steve Wilhoft of Schmidt's office prosecuted the case.
MUSCOTAH NEWS ~ CJ Hanson
Don't know about all of you but I'll be glad when we don't have all this humidity. Makes it hard to work outside very much.
On September 5th from 6-10pm and September 6th from 8am-5pm The Muscotah Gun Club will sponsor a Hunter Safety Course in the city hall. It's free to the public but you must register to attend. To register email birdhunter40@aol.com or contact Bob Myers @816-390-6001.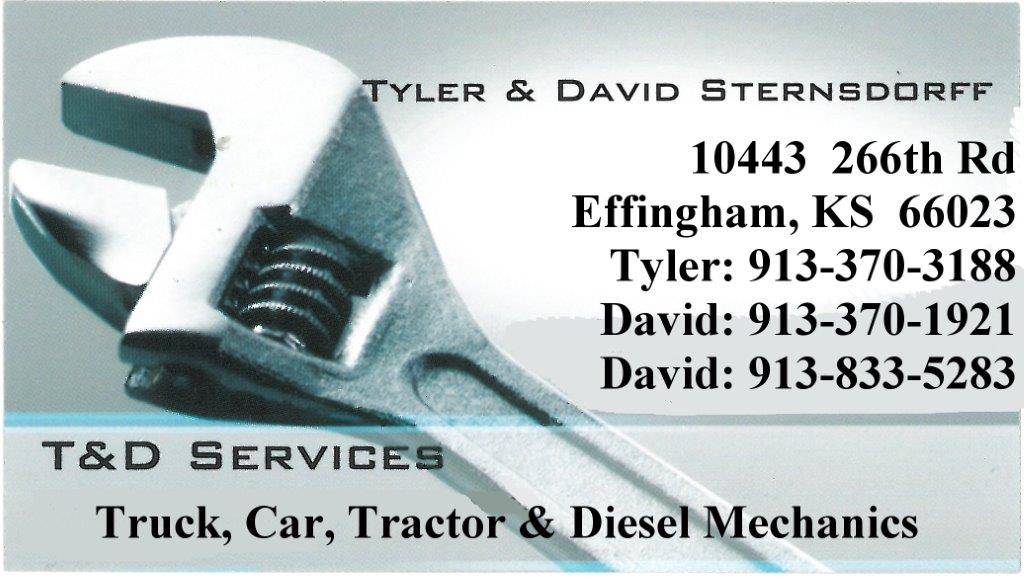 Plan to go by the Muscotah Mercantile on Saturday, September 6th for free birthday cake. The store has been open for 4 years. There will also be the usual Saturday cinnamon rolls. The store will be open from 8am to 5pm that day.
The Half-Century Club will have their regular monthly get-together on Monday, September 8th at noon. Bring a dish to pass and enjoy good food and good company for lunch.
The Rose Festival Committee will sponsor the NEK Garden Tractor Pull on Saturday, September 13th in the city park. Festival food will be served. Bring your lawn chair to watch the pullers and have lunch in the park.
Thought for the week: He who throws dirt loses ground.
TIME FOR SEASON TICKETS
There is still time to send in for your season membership before the season opener of Les Miserables on September 12th. Attached please find our membership form. A season membership includes five show passes and entitles you to many benefits, including the "Flex-Tix" advantage: use your show passes at your convenience. You may choose to use two, three or four tickets for a single show when treating friends to live theatre, or use a single ticket for each show of the season. It's your choice! Just call us at your convenience to reserve seats for the performance date you want to attend. We track the number of tickets you use throughout the season. Your member benefits also include free beverages during intermission at our productions and discounts on Summerstage, class/workshop tuition, and special events. Thank you for your support.
Theatre Atchison, Inc.; 401 Santa Fe ; Atchison, KS 66002. Business Office: 913-367-1647 OR Box Office: 913-367-7469
NEW BEGINNINGS ~ Jack Albright
GOD'S PERSONAL NAME AND MOST FAMOUS ALIAS
"The lord is my shepherd," introduces Psalms 23. This is one of the most beloved and famous poems of all ages. Its popularity, however, is based largely on sentimentality with little understanding of the spiritual teachings. Many use this psalm as a magical formula for giving comfort and assurance during serious illness or at funerals to console and comfort grieving survivors. This superficial understanding leaves the reader as unsatisfied for spiritual nourishment as a person who tries to quench their thirst by looking at a photograph of a crystal clear pool of pure spring water.
W. Philip Keller, a successful shepherd who lived the year-round-life of a shepherd wrote the classic book called, "A Shepherd Looks at Psalm 23." He takes the reader step-by-step, hour-by-hour, on a 365-day cycle of a good shepherd.
Keller further enriches us by providing an accurate understanding of the words of the psalm. Most helpful is his ability to apply lessons to our present life. Sentimentality fades away when the reader becomes personally acquainted with the Good Shepherd.
David wanted the readers of his poem to get personally acquainted with the shepherd to whom he belonged. David shows you, the reader, why he totally and joyfully committed himself to be owned and managed by this Good Shepherd.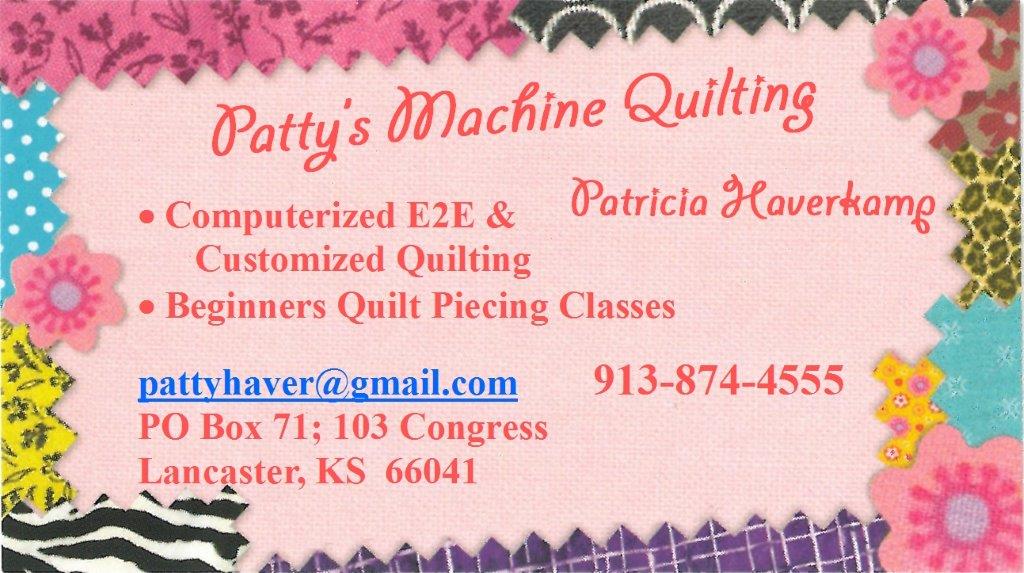 "Just look who this Shepherd is," he shouts. "My shepherd is none other than Yahweh! David's use of the name Yahweh is significant. He could have used El Shaddai (God Almighty), El Elyon (God Most High), or El Olam (God the Everlasting), or other titles. But they are just titles. David designated God by his personal name and not by a title. (Exodus 3:13-15)
Yahweh first appeared to Moses in the burning bush and commanded him to go to the Pharaoh of Egypt and demand that he liberate God's people. Moses asked God what his name was and God replied, "Tell Pharaoh 'I AM' sent you." God needs no descriptive words to explain who he is or what he does because he never changes. He is what he has always been and will never stop being that.
David exults in praise: "Yahweh, I AM, is my shepherd!" Then he uses 115 words to describe how marvelously the shepherd has faithfully provided everything he has needed.
David was the son of a shepherd, and was himself a career shepherd until God elevated him to become the Shepherd King of Israel. He knew that a good shepherd literally lives with and among his sheep. He would sacrifice his life for them. He knows each one personally and intimately. He was there when they were birthed. He gave each a name. They knew his voice, his touch and his scent. Next to their mother the shepherd was their most intimate life-long companion. The lamb was more dependent on the shepherd for water, food, care and protection than from their near-helpless mother. David knew an excellent shepherd when he saw one and loudly and proudly proclaimed that he had become what he was and who he was, because the Lord, Yahweh, was his owner and manager.
You and I need a divine shepherd for we, like sheep, have gone astray and turned to our own way. We find ourselves cast into positions and circumstances where we need help getting back on our feet. We often find ourselves contaminated with mud, manure, thistles and wounds that need to be cleansed and healed.
We desperately need a Yahweh and everyone who will follow the Great Shepherd will have the very best possible life coach.
Unapproved minutes of the Tuesday, August 26th meeting of the Atchison Co. Commission
Pursuant to the law, the board met in regular session with Chairman Jeff Schuele calling the meeting to order at 1:00 pm with Commissioner Henry W. Pohl and Commissioner Mike Bodenhausen present, Pauline M Lee, County Clerk, recorded the minutes. County Counselor Pat Henderson was also present.
Board recited the pledge of allegiance.
Board reviewed minutes of August 19th, Commissioner Bodenhausen made a motion to approve the minutes as stand, Commissioner Pohl second with Chairman Schuele calling for a vote, all voted aye, motion carried.
Committee Reports, Commissioner Pohl said that he had a JCAB meeting last week; some old funding will get cut and will be getting some new funding, also some concern on new bookkeeping not being balanced or up to date. Commissioner Bodenhausen said he did not have any committee reports this week.
Matt Dorssom, Road and Bridge Superintendent appeared with a requisition for skid plats for lay down machine, total $1040.56, request approved. Matt also told the board that he was notified that they will be receiving a 2016 off system bridge grant for the bridge on 266th and Sherman Road, 80/20 cost share.
Matt also reported on chip and seal roads, will be done in two to three weeks.
Cummings Bridge will be started in November.
Wes Lanter, IT director along with Josh Wingo new IT employee specialist appeared before the
board, Wes told the board that Josh started yesterday and they started him at $38,000.00.
Wes also presented to the board a request for renewal of anti-virus for the county in the amount of $1075 from CDW-G. Wes told the board they will cut over to the new phone system on September 11th.
At 2:00 pm board held a meeting with Melissa Smith and Bonnie Nelson, Community Corrections and Sean Crittendon, from Community Board, along with Mark Zeltner, Deputy County Treasurer and Wes Lanter, IT Director to discuss the new CIC software financial and a letter from the State Department of
corrections, one thing is Workmen's Comp, state does not want them to pay in advance would rather have them reimburse the county quarterly, County Clerk Pauline Lee told the board and Shelly that they pay twice a year,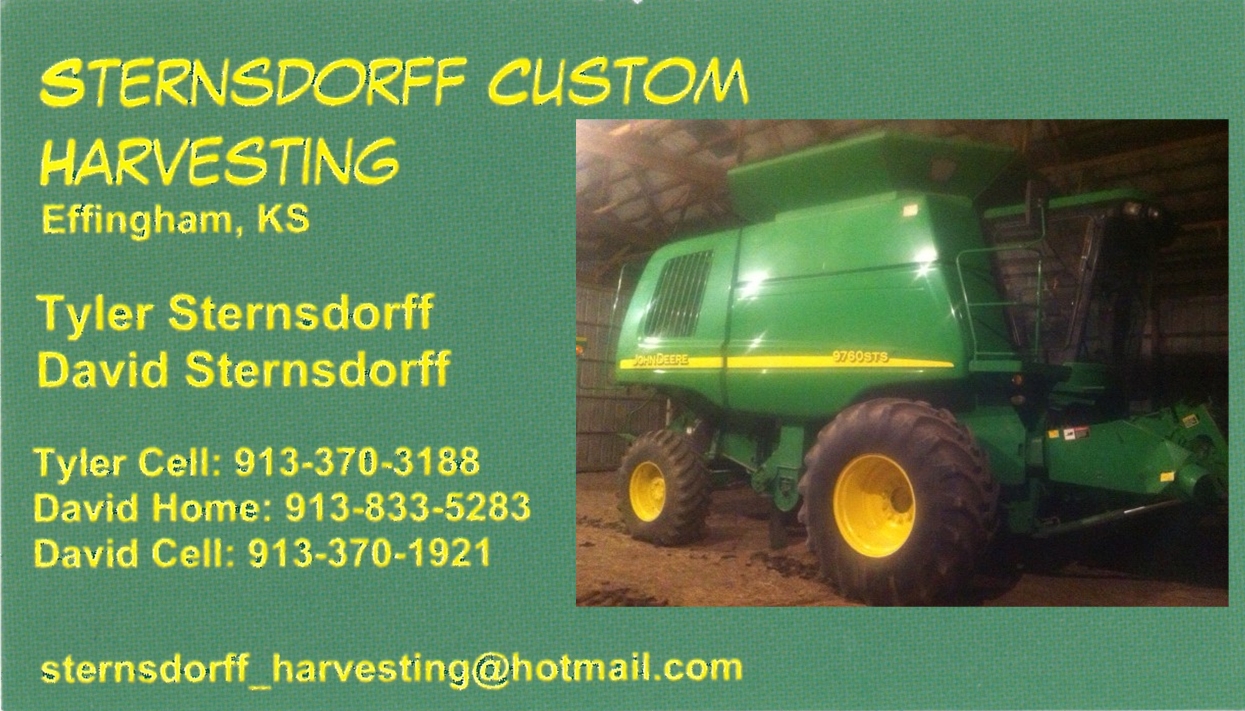 and that they pay the actual bill sent to them by KERIT and that there are several discounts that they county gets on the workmen's comp bill, which is less than if they would do the payroll times the workmen comp rate, so Shelly will tell the state they could do a quarterly reimbursement to the county put it would be higher cost. They next thing is the split on payroll, started in May and they have talked with Wes concerning the correct split, hopefully it has been corrected, Melissa has July payroll, hasn't had time to look it over. The next thing is journal entries, state did not like that journal entries were back dated did not want this anymore. Also any journal entries need to be discussed with the agency before they are posted and that copies of the journal entries be given to Community Corrections. Sean Crittendon with Community Corrections in Leavenworth told the board that the state has told them that funding could be jeopardized if Community Corrections does not have books balanced for the next quarter, Atchison County Community Corrections is a subcontractor for Leavenworth County.
Melissa Smith, Administrative Assistant for Community Corrections asked that they be notifies when the months are balanced so that they can run reports to balance, Pauline Lee, County Clerk said that she would send out an email to all departments when they get the month balanced.
Shelly Nelson, Community Correction Director presented to the board the FY 15 Carry over reimbursement plan for the approval and signature. Commissioner Bodenhausen made the motion to approve the FY15 Community Corrections carry over reimbursement plan and to have Chairman Schuele sign in behalf of the county, Commissioner Pohl second with Chairman Schuele calling for a vote, all
voted aye, motion carried.
Courtney Calhoon, Administrative office appeared with weekly bills for commissioner's approval.
Board received permit approval from the Bureau of Waste Management of the KDHE for the Atchison County Construction/Demolition Waste Landfill.
Commissioner Bodenhausen made a motion to go into an executive session for five minutes and to come out at 3:10 pm on an attorney client privilege with County Counselor Pat Henderson present and after coming out they will close the regular session and go into a budget workshop, Commissioner Pohl second and Chairman Schuele called for a vote, all voted aye, motion carried. Attest: Pauline M Lee, County Clerk
LETTERS TO THE EDITOR
TELL THEM ~ John Schlageck, Kansas Farm Bureau
Some people have the mistaken idea that farmers and ranchers are harming our environment. You hear it everywhere: at the coffee shop, church, public forums, traveling, even in the grocery.
Children arrive home from school and tell parents about harmful practices farmers are using on the land. Everywhere you go today people are concerned about the food they eat.
Few businesses are as open to public scrutiny as a farm or ranch in the United States. While farming and ranching practices occur in the open, the only picture many have of agriculture is what they read in newspapers, or see on television or social media. Even fewer people have set foot on a modern farm.
That's why it's more important than ever to engage with our customers and tell them about what we do in agriculture.
Today's farmer and ranchers are doing their part to protect and improve the environment. They use such agricultural practices as early planting, pest control, good soil fertility conservation tillage and many other innovations that help grow more food while protecting the environment. Tell them about this.
Farmers adjust practices to meet individual cropping conditions. Such practices can vary from farm to farm even from field to field.
As in any other business, farmers and ranchers must manage their operations on a timely basis and use all available technology to improve quality and productivity. If they don't they will not stay in business for long. Tell them.
Today's farmer has cut chemical usage by approximately 40 percent in many cases during the last couple of decades. Many no longer apply chemicals before planting. Instead, as the crop matures, farmers gauge potential weed pressure and apply herbicides only if needed.
Because farmers and ranchers are the first to come in contact with chemicals, they use them with care and according to instructions on the label. Farmers know chemicals can be toxic or harmful to people and the environment. Tell them.
Throughout the growing season, farmers do their best to provide nutritious healthy food. From planting through harvest, they battle weather, weeds, insects and disease. Efficiency is their best defense against unstable world markets, political barriers and fringe groups who may attack their farming methods.
Farmers and ranchers must live in the environment they create. They know all too well the importance of keeping ground water clean and free of harmful products. More often than not, farmers drink from wells on their land. They understand their family drinks from the water they pump from the ground every day.
Farmers and ranchers can and will do more to improve their environment. They can continue to rely less on herbicides, insecticides and fertilizers. Agricultural producers can also conserve more water, plug abandoned wells, monitor grassland grazing and continue to implement environmentally sound techniques that will ensure preservation of the land.
Production agriculture works because it is flexible enough to accept and adapt to change. No agricultural system or any other system for that matter is perfect. Farmers and ranchers will continue to search for better ways to farm and ranch through research and education.
In the meantime, farmers and ranchers must engage through every avenue to tell our customers what goes on in agriculture. Take every opportunity to explain to customers that you are providing them with the safest food in the world.
John Schlageck is a leading commentator on agriculture and rural Kansas. Born and raised on a diversified farm in northwestern Kansas, his writing reflects a lifetime of experience, knowledge and passion.
TECH SUPPORT SCAMS AIM TO TAKE OVER YOUR COMPUTER, NOT TO FIX IT
In last month's column, we mentioned a few telephone scams that involve a scammer impersonating someone to try to get into your wallet, usually by wiring them money. But, there's another type of phone scam going on that also aims to steal your personal information and maybe even hijack your computer.
In this scam, the caller will say they are with a well-known computer company, like Microsoft, and they need to install an update on your computer to keep you protected from viruses. If you will just give them a little bit of information about your computer they would be happy to install the update for you.
But, instead of protecting your computer from a virus, the scammer is actually trying to install one that will let them take over your computer. Once you give them access, they can see all of your files, including any personal or financial records you have saved. They may also use your computer to send out spam emails or viruses to your contacts.
In addition to accessing your computer, the scammer may try to sell you antivirus software, extended warranties or technical support services that you do not need. These can result in monthly charges to your credit card.
If you do need help with your computer, ask a trusted friend or family member, or take it to a reputable electronics store for help. Never give out personal information, passwords, computer serial numbers or your IP address to a stranger on the phone.
If you've fallen victim to one of these scams, take your computer in to a reputable electronics store to have any viruses or harmful software removed. Once you have confirmed that harmful software has been removed, change your computer's password, and the passwords to any important websites you may have accessed while your computer was compromised, such as online banking or credit card websites.
You can also file a complaint with our Consumer Protection Division online at www.InYourCornerKansas.org or call (800) 432-2310.
GLASER APPROVED TO SERVE ON BASIN ADVISORY COMMITTEE
Recently Stephen Glaser, Corporate Director of Operations at MGP Ingredients, was approved to serve on the Missouri Basin Advisory Committee (BAC) to help provide information and advice on water issues to the Kansas Water Authority (KWA). BACs serve as a forum for community involvement to address high priority water issues within their region.
"These citizen advisory groups provide insight, track issues and help alert the Water Authority and Kansas Water Office when areas of concern arise," said Gary Harshberger, Kansas Water Authority Chair. "They play a key role in providing input into the Kansas Water Plan and identifying state priorities."
Each of the state's 12 principal river basins in Kansas has a BAC. The committees were established in 1985 and for almost 30 years BACs have been a vital voice for water resource issues in Kansas.
"It is an honor to be asked to join the BAC as the commerce representative," said Glaser. "A healthy, vibrant and sustainable Missouri River is key to our economy, and the BAC plays a crucial role in ensuring all stakeholders are represented and heard."
In 2006, the original committee structure was modified to increase citizen input and the committees' impact. All BACs have seven "core" categories: agriculture, conservation/environment, fish and wildlife, industry/commerce, municipal public water suppliers, recreation and an at-large public member. Each BAC fills the balance of their membership roster with membership categories that represent the diversity of water uses a
nd user groups in their basin. Glaser was approved to represent the industry/commerce category.
BAC meetings are held throughout the year and members are also encouraged to attend the KWA meetings as well. The next Missouri BAC meeting will be held on Sept. 9 at the USD 409 Community room in Atchison and will focus on identifying priorities of the Preliminary Draft of the Vision. All interested citizens are encouraged to attend.
For more information about the Basin Advisory Committees and upcoming meetings, visit www.kwo.org.
Kansas Secretary of Agriculture submits comments to EPA proposed Worker Standards
MANHATTAN, Kan. - In comments submitted last week to the Environmental Protection Agency on their proposed revisions to the Agricultural Worker Protection Standards, Kansas Secretary of Agriculture Jackie McClaskey noted that these changes place unnecessary burdens on the State and the agriculture industry without making significant improvements to the safety of workers.
"The Kansas Department of Agriculture supports the modernization of Worker Protection Standards. However, the proposed rule does not accomplish this task in a satisfactory way and has potential to create legal, financial and practical burdens that will significantly harm the agriculture industry and create confusion among both employers and employees," said McClaskey.
In her comments, McClaskey raised concern with the true economic impact that this revision will have on the agriculture industry as well as the agencies that regulate the industry. For example, the proposed rule would require excessive training requirements and the unrealistic expectations of a timed response for emergency medical treatment, especially in rural areas where the nearest medical facilities is located hours away from farm fields and agribusiness locations.
Instead of promulgating these proposed revisions, McClaskey is urging the agency to focus the necessary resources to work with state agencies and agricultural stakeholders to enhance the effectiveness of the current WPS.
KC'S MOST AUTHENTIC ASSET
American Royal is preparing for its 2014 fall festival with youth as the beneficiary
KANSAS CITY, Mo. – Every move made inside the American Royal complex is specifically designed for the association's mission.
As the foundation that holds the footing for everything involved in the American Royal and its fall festival, the mission is to promote and celebrate the excellence in agricultural progress and develop future generations of leaders through agrarian values, disciplines and expressions of skills.
"At the heart of what the American Royal does is as a children's charity," said Bob Petersen, the American Royal's president and CEO, explaining that the association's purpose is to provide scholarship, education, awards and competitive learning experiences that reward hard work, leadership skills and agrarian values.
"We are very proud that we provide more than a million dollars every year for youth and education, and we are equally proud of the variety of ways we do that."
This year marks the American Royal's 115th year with its marquee event on the horizon. The fall festival begins in early September and runs for two and a half months, from various horse shows, livestock shows, youth events, rodeos and the World Series of Barbecue.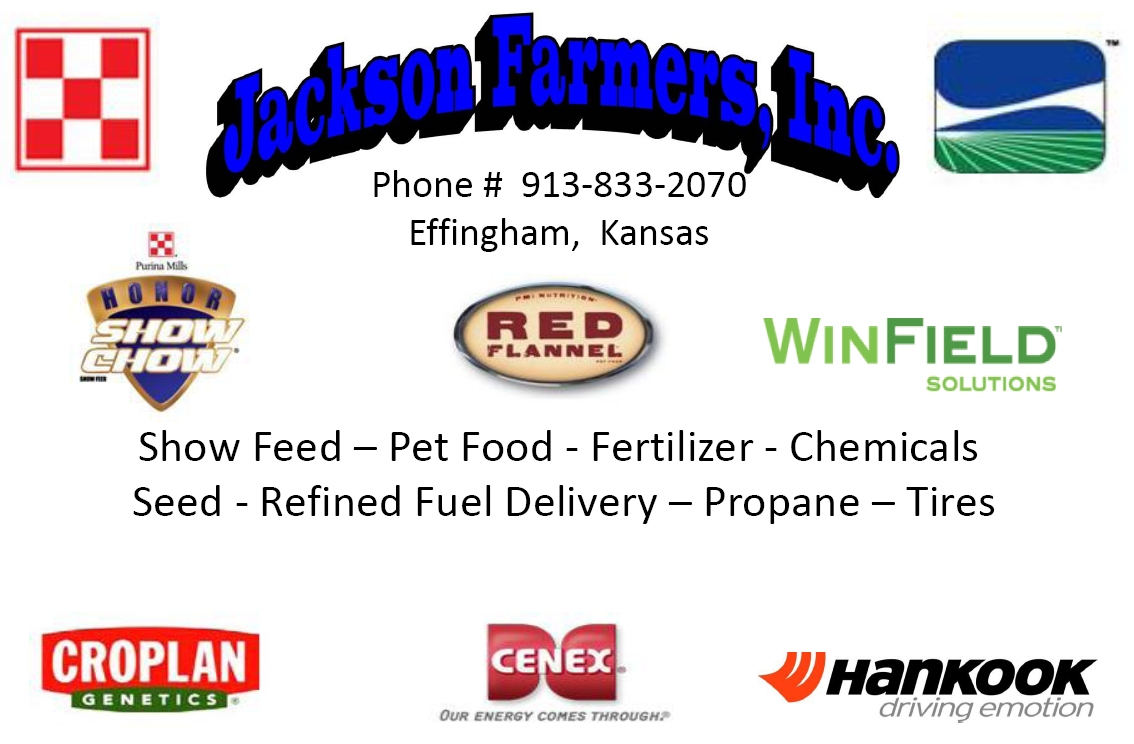 "Last year we had more than 270,000 people who came through our doors during the fall festival," Petersen said. "In addition to that money going toward youth in Kansas City, having that kind of attendance is important to everything we do."
It also is important to Kansas City. The American Royal provides a substantial economic impact to the area. Thousands come to town to participate in the fall festival, and thousands more arrive to take in the festivities. It's the perfect fit for its theme: "Kansas City's Most Authentic Asset."
"We have been around for more than a century, and we're looking to build on that history," Petersen said. "We want everyone in Kansas City to know that the American Royal is more than our fall festival; the American Royal is Kansas City, and we want youth to benefit from everything we do."
ATTORNEY GENERAL'S OFFICE, KBI TO PROVIDE CONSUMER PROTECTION, PERSONAL SAFETY INFORMATION AT KANSAS STATE FAIR
TOPEKA – (August 29, 2014) – The Kansas Attorney General's office and Kansas Bureau of Investigation will provide Kansans with consumer protection and public safety information at the Kansas State Fair, Attorney General Derek Schmidt announced today.
"An important mission of the Attorney General's office is to educate Kansans about ways to protect themselves from scams and crime. We look forward to sharing this important information once again at our fair booth," Schmidt said.
The booth will be in the Meadowlark Building on the fairgrounds in Hutchinson. Staff from the Attorney General's Office and KBI will be available throughout the fair to answer questions.
Attorney General Schmidt will be at the fair on Sunday, September 7, and available at the booth to answer questions and listen to Kansans' concerns from 1 – 2:30 p.m.
The Kansas State Fair opens Friday, September 5, and runs through Sunday, September 14.
SCHMIDT APPOINTS NEW CHIEF DEPUTY ATTORNEY GENERAL
TOPEKA – (August 29, 2014) – Kansas Attorney General Derek Schmidt has promoted Jeff Chanay to top assistant in the attorney general's office.
Schmidt has appointed Chanay to serve as chief deputy attorney general. Chanay, of Topeka, replaces John Campbell, who served as chief deputy attorney general since January 10, 2011. Campbell left the post for health reasons.
"Jeff will continue to provide solid, professional leadership for the attorney general's office," Schmidt said. "I'm grateful for John Campbell's service, and I appreciate Jeff Chanay's willingness to step into this new role."
Chanay previously served as deputy attorney general in charge of the civil litigation division. In his new role as chief deputy, Chanay will oversee the general operations of the attorney general's office, including supervising the office's attorneys.
KOBACH REAPPOINTS ELECTION COMMISSIONER BRIAN NEWBY
TOPEKA (August 27, 2014) – Today Kansas Secretary of State Kris Kobach reappointed the current Johnson County Election Commissioner, Brian Newby, for another four-year term. The swearing-in ceremony took place in Secretary Kobach's office in Memorial Hall.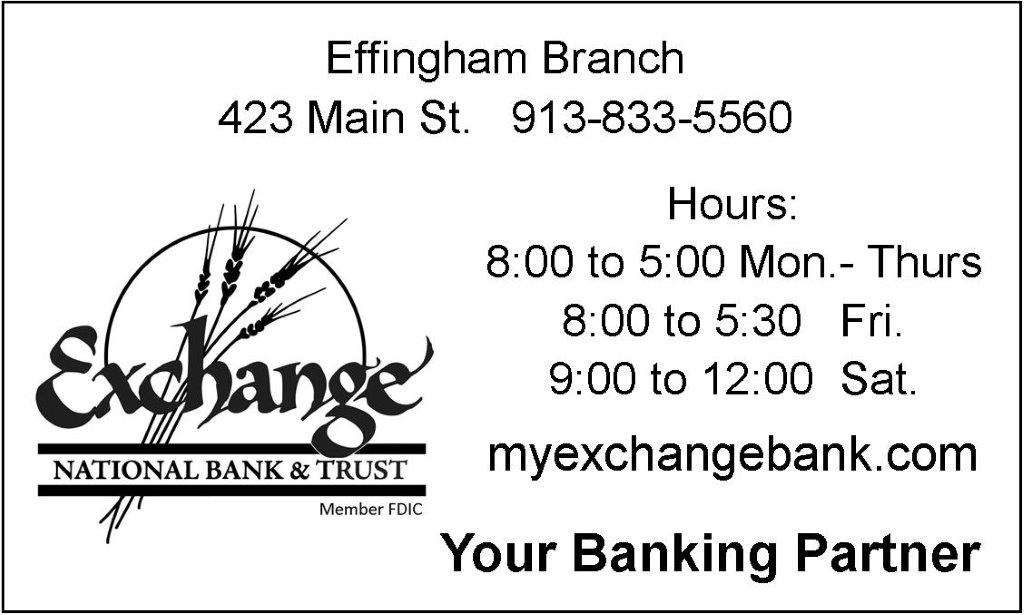 Newby was first appointed by Kansas Secretary of State Ron Thornburgh in January 2005 to fill an unexpired term, was reappointed by Thornburgh in 2006, reappointed by Secretary of State Chris Biggs in 2010, and served under Secretary Kobach before today's swearing in.
"Brian Newby is an extraordinary election commissioner," said Kobach. "He is not only recognized as a superstar by his peers in Kansas, he is also recognized nationally. He has been a source of innovation and improvement in Kansas elections for the past decade."
Just recently Newby earned the Minute Man Best Practices of the Year Award from the National Association of Election Officials for 'iPad, iRegister' which uses an iPad to document proof of citizenship and photo identification for newly naturalized citizens registering to vote. The same initiative resulted in his receiving the Making Democracy Work award from the Johnson County, Kansas, League of Women Voters.
Last year the National Association of Election Officials bestowed the Guardian Best Practices of the Year Award for the online 'Election Diary,' Newby's widely-read blog focusing on the day-to-day operation of administering elections.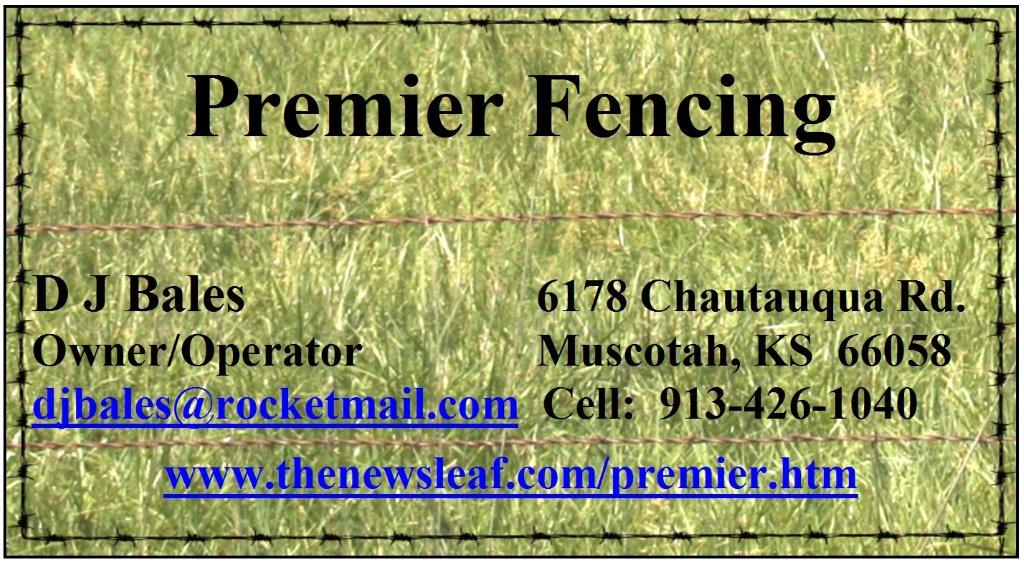 Newby serves on the Election Center Legislative Committee, is a member of the International Association of Clerks, Recorders, and Election Officials and is a former board member of the National Association of County Records, Election Officials, and Clerks.
The secretary of state's office is charged with the responsibility of overseeing Kansas elections. While 101 counties elect their election officers (the county clerks), the four largest counties in Kansas have election commissioners who are appointed by the secretary of state.
MISCELLANEOUS PRESS RELEASES
HomeWords: A Project of the Poet Laureate of Kansas ~ Wyatt Townley
This week our topic is home as house, apartment, room—wherever we take our rest at the end of the day. To address this theme, we're using use the small but potent American Cinquain. Its 22 syllables divide among 5 lines in this order: 2, 4, 6, 8, and 2.
Both poets get us into their homes in different ways. Rich Hawkins of Colby is a broadcaster retired after 52 years, who does a five-minute weekly essay on KXXX radio. His poem's details engage our senses. I can hear that clock ticking at the end
.
Hallway
A clock
Stands in the hall
It still chimes faithfully
Where my father hung his Stetson
Hear it
Boyd Bauman grew up south of Bern, Kansas, with his storyteller father and his mother, the family scribe. His choice of the verb "spiral" is especially resonant, reminiscent of the phone cord itself.
I miss
those dial-up days,
the farmhouse party line
through which I yearn to spiral back
to her.
Poets and poets-to-be of all ages from across the state are invited to submit to HomeWords. For guidelines, visit www.kansashumanities.org.
The Kansas Humanities Council is a nonprofit organization that supports community-based cultural programs and encourages Kansans to engage in the civic and cultural life of their communities.
WILDLIFE AND PARKS REPORTS
NATIONAL WILD TURKEY FEDERATION TO HOST YOUTH CAMP
Registered youth will enjoy a weekend filled with all things wild
PRATT ­– The National Wild Turkey Federation (NWTF) is hosting the 2014 Kansas State JAKES (Juveniles Acquiring Knowledge, Ethics, and Skills) Camp September 13 and 14 at White Memorial Camp, six miles north of Council Grove. All interested youth 17 and younger are invited to participate. The cost to attend is $20 for JAKES members, $30 for non-JAKES members (which includes a JAKES membership), and $20 for adults. Lunch and dinner will be provided on Saturday, and breakfast and lunch on Sunday. Registrations must be received by Sept. 5.
Saturday's activities include geocaching, fishing, BB gun and air rifle ranges, trapshooting, still-target shooting, 3-d archery, turkey calling with world-champion turkey caller Chris Parrish, and lunch.
Saturday evening activities include a presentation on Quail in Kansas, courtesy of the Quail and Upland Wildlife Federation; archery demonstrations, courtesy of Archery in The Schools; arts and crafts; and canoeing. The evening will conclude with the NWTF Kansas State JAKES (youth 12 and under) and Xtreme JAKES (youth 13-17) turkey calling contests and dinner.
On Sunday morning, participants can enjoy breakfast; followed by a class on turkey biology and management presented by Jim Pitman, small game coordinator for the Kansas Department of Wildlife, Parks and Tourism; and an arson dog demonstration, presented by the Kansas State Fire Marshal. A 6 a.m. sunrise service will also be available to participants.
For more information, and to register, contact Gib Rhodes at (620) 437-2012.
BOATING SAFETY REMINDER FOR LABOR DAY WEEKEND
Safety key to successful holiday on busy lakes
PRATT – Labor Day weekend is the last big outdoor holiday at Kansas lakes, and the Kansas Department of Wildlife, Parks and Tourism (KDWPT) reminds boaters that being safe on the water is key to an enjoyable weekend. Overall, boating is a very safe outdoor pursuit, but it only takes one small mistake or oversight for a fun day on the water to turn tragic.

Being safe on the water isn't complicated. By following regulations and a few common-sense rules, boat operators can ensure that everyone in their party stays safe. The first rule is to have everyone onboard wear a life jacket. Accidents can happen quickly, anyplace or anytime on the water. Although every boat must have a life jacket on board for every person on the boat, Kansas law only requires those age 12 and younger to wear a life jacket at all times while on a boat. Those 13 and older are not required to wear a life jacket but must have one available that is easily accessible and fits properly. "Easily accessible" means the jackets must be within reach and in plain view. Life jackets stowed under seats or in storage compartments do not meet this requirement.
Life jackets, like seat belts in cars, must be worn to save lives. There are many excuses given for not wearing life jackets, but life jackets are no longer the orange, hot, bulky vests commonly thought of. New developments have produced smaller, sleeker, and more comfortable life jackets, leaving boaters with no reason not to wear them.
Another common sense safety rule on the water is to avoid alcohol or have a designated boat driver. Alcohol affects a person's judgment and reflexes, and a high percentage of boating accidents are alcohol-related. And being outdoors on a warm sunny day exacerbates the effects of alcohol. KDWPT boating enforcement officers will be on the lookout for impaired boat operators. Operating a recreational vessel with a blood alcohol concentration of .08 or higher is against Kansas state law. Anyone caught operating a boat under the influence can have their vessel impounded and incur penalties including arrest, fines, and loss of boating privileges.
And finally, several recent incidents on Kansas lakes put boaters in danger unnecessarily. While it falls under "use common sense," individuals were "lost" after being left to float on a large reservoir. Both had floatation devices and both survived, but it could have been worse. Never leave anyone floating in open water outside of designated swimming areas. Wave action can make a solitary swimmer almost impossible to see for other boaters and hard to find for anyone looking for them.
This Labor Day, have fun, stay safe and "Wear It Kansas."
YOUTH/NOVICE DOVE HUNTING OPPORTUNITY AT BRZON WILDLIFE AREA
Youth age 17 and younger and novice hunters can hunt free of competition Sept. 1 at Brzon
PRATT ­– In an effort to provide youth and novice hunters with quality hunting opportunities, the Brzon Wildlife Area in Republic County is reserved on Sept. 1. In preparation for the upcoming dove season, several sunflower fields have been planted at the wildlife area ,which is located 8 miles north of Belleville on US 81 Highway and 4 ½ miles west on Fir Road. While opening day, Sept. 1, is reserved for youth and novice hunters, the wildlife area will be open to all hunters on Sept. 2 and thereafter.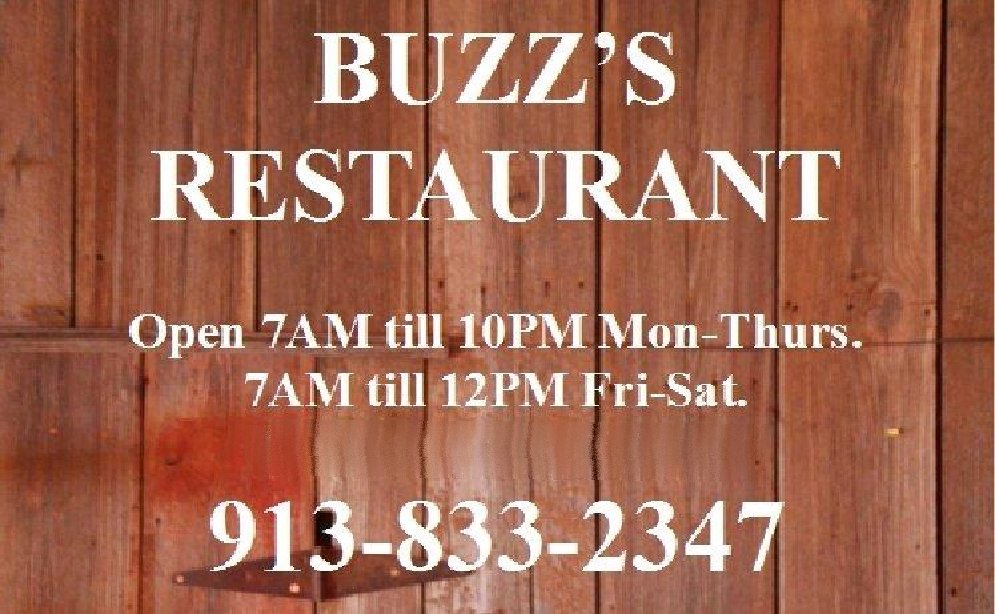 The entire area is designated as a youth/novice area, open only to hunters 17 or younger and persons who have not possessed a Kansas hunting license in the last three years on Monday, Sept. 1. Novice and youth hunters must be accompanied by an adult 18 or older, who may also hunt, one adult per youth or novice.
In addition to the sunflower fields, several small ponds in the middle of the wildlife area and may provide additional dove hunting opportunities. Prior scouting will increase odds for success.
For information, contact the Lovewell Area Office at (785) 753-4071.
WILDLIFE, PARKS AND TOURISM COMMISSION SETS WATERFOWL SEASONS
2014 duck and goose seasons set by Wildlife, Parks and Tourism Commission
GREAT BEND – On Thursday, August 21, the Kansas Wildlife, Parks and Tourism Commission heard 2014 duck and goose season recommendations, considered public comment and approved the following seasons.
DUCKS
High Plains Duck Zone: Oct. 11-Dec. 8, 2014 and Dec. 20, 2014-Jan. 25, 2015.
Low Plains Early Duck Zone: Oct. 11-Dec. 7, 2014 and Dec. 20, 2014-Jan. 4, 2015.
Low Plains Late Duck Zone: Nov. 1, 2014-Jan. 4, 2015 and Jan. 17-25, 2015.
Low Plains Southeast Duck Zone: Nov. 8-9, 2014 AND Nov. 15, 2014-Jan. 25, 2015.
Daily bag limit for ducks is six with the following species and sex restrictions: no more than five mallards, of which only two may be hens; three scaup; three wood ducks; two redheads; two pintails; and one canvasback. Possession limit is three times the daily bag limit.
GEESE
Canada geese: Nov. 1-9, 2014 and Nov. 12, 2014-Feb. 15, 2015.
Daily bag limit on Canada geese is six; possession limit is 18.
Light Geese: Nov. 1-9, 2014 and Nov. 12, 2014-Feb. 15, 2015
Daily bag limit on light geese is 50 with no possession limit.
White-fronted geese: Nov. 1-Dec. 14, 2014 and Jan. 17-Feb. 15, 2015.
Daily bag limit for white-fronted geese is two and possession limit is six.
In other business, the Commission also approved a regulation allowing dogs on hand-held leashes to be used to trail dead or wounded big game animals.
The next commission meeting is scheduled for October 16, 2014 at Martinelli's Restaurant Meeting Room, 158 S Santa Fe Ave., Salina.
KINSLEY KIDS KLASSIC SEPT. 20
Youth invited for day of shotgun shooting, food, and prizes
PRATT– The 22nd Kinsley Kids Klassic, an annual trapshooting event, will be held Saturday, Sept 20. The event is open to youth shooters through high school age, including 2014 graduates. Cost to attend is $25 and includes 100 targets, lunch, event t-shirt and door prize. Registrations must be received by Sept. 15.
Competitors will first shoot 50 16-yard targets at the Dodge City Gun Club, followed by lunch in Kinsley, and 50 handicap targets at the Kinsley Gun Club.
Every shooter will get a door prize, including a chance to win one of four guns, which will be awarded by drawing. Thirty-four Cabela's gift certificates and Olympic-style medals will be given in each of four age groups for individual shooters. The top three teams will earn trophies and shotgun shells for their program. Special trophies will be reserved for young ladies and 4-H members.
For more information on this unique event, or to register, contact Kinsley Gun Club secretary, Frank O'Brien, toll free at (888) 324-5445.
HISTORY IS FUN ~ Robert D. Caplinger
PART 14—SECOND ISSUE OF INFORMATION ON MEMBERS OF CO. F
Bacon, Levi, the 1860 Census for Center Township shows Levi to be 28 years old, born in Vermont. He was living with Reuben Hennon and his wife, Susan. Reuben is shown to have been born in New York and his wife, born in Vermont.
Bishop, Lucius H., was born in Orange County, Vermont on June 6, 1824. He moved with his parents to Allegany County, N. Y. His father was a blacksmith by trade, and L. H., in his earlier days, assisted some at the forge. He was married in New York in 1851 to Betsy M. Wilson. In the spring of 1857, he moved to Atchison, Kansas. He pre-empted some land and built a log cabin. He was 40 years old at the time he was with Company F participating in the Battle of Westport, where his horse was shot from under him. L. H. and Betsy had four children - Frank W., Willie E., Sadie and Amelia, twins. Bonnel, C. F., the 1870 Census for Center Township show Charles to be 37, born in Indiana, his wife, Mary is 32 and born in Kentucky. He is a farmer. Their two oldest children were born in Missouri, their remaining four children were born in Kansas, the first Kansas born being 10 years old. Therefore, they lived in Missouri from 1856 to 1860, when they moved to Kansas. He would have been 31 years old at the time of his service. Connely, Robt., the 1860 Census for Center Township shows Robert to be a farmer, born in Indiana 1823. He would have been 41 years of age at the time of his service. Eckert, Jacob, according to the Census for 1870 for Kapioma Township, Jacob was a farmer, age 38,born in Prussia; his wife, Julia, was 28, also born in Prussia; their oldest child, Anna, age 10, was born in Kansas. All this would indicate Jacob was 32 at the time of his service and had moved to Kansas prior to 1860. Graves, John, 2nd Lt. According to the 1870 Census, John Graves would have been 34 years of age at the time of his service at the Battle of Westport. He was born in 1830 in Tennessee. His wife was Elizabeth, who was born about 1834 in Indiana. They had three children. The oldest in 1870 was James, who was then 17 and is shown to have been born in Missouri. The next was Henry , who was 14 and he is shown to have been born in Kansas. We can then assume that John moved to Kansas from Missouri before 1856. John is listed as a farmer. Graves, Jacob. According to the 1870 Census, Jacob would have been 26 years old at the time of his service. He was born in 1838 in Tennessee. He undoubtedly was the brother of John, listed above, and moved to Kansas together. His oldest child, Isabelle was born in Kansas in 1862, the second oldest, George, was born in Kansas in 1865, the year following the Battle of Westport. His wife was Emalene, born in Indiana in 1840. He was a farmer and lived near his brother John.
Hooper, Jan. A., 1st Corp., The 1870 Census for Center Township show James to be a farmer, age 38, born in Tennessee. His wife, Mary, is 35, born in Indiana; their oldest child, Mary, age 15, was born in Missouri. Their next child, Susan, age 13, was born in Kansas. So, we can assume that James lived in Missouri and moved to Kansas before 1857. It is interesting that his brother John Hooper, farmer, born in Tennessee, lived on an adjacent farm. Hargrove, L. B. (Lynn, Linn, Len) He was a native of Missouri and born in Lafayette County, May 28, 1835. At an early age, he removed to Buchanan County, Mo., with his parents. He was reared and educated on Sugar Creek, residing there until 1854, when he became a resident of Atchison County. He engaged in herding cattle, and pre-empted a claim. In 1839 he married Miss Sarah Duncan. They had nine children - Elizabeth M., George, Willis, Robert, Reuben C., Bonifred, Ada, Sarah and Missie. After his wife died, he married Mary Miller. By this marriage they have two daughters - Gracie Pearl and Allie. He would have been 29 years old when he served with the Militia at the Battle of Westport where he was severely wounded. He was a livestock dealer and farmer in the Monrovia area. He has many descendents now living in the Atchison County. (I would assume that anyone by the name of Hargrove in the Atchison County area is a descendent.) Hager, D. H., as set out in the material above on Aaron Best, Mr. Hager was not from the Monrovia area, but from Horton. Jones, Wm. H., the 1860 Census for Center Township show Jones to be17 years old, born in Kentucky, listed as a farmer. He is residing with his parents, Hardin & Malinda Jones. Hardin, age 42, was born in Virginia and his wife, Malinda was born in Missouri; they have four children born in Missouri and two born in Kansas, Mary K, age 4 and Jno., age 2. That would show that they moved to Kansas prior to 1856. Landrum, Wm., 2nd Corp. , the 1870 Census for Center Township shows Landrum to be 38 year, a farmer, born in Indiana; his wife, Elizabeth, age 21 was born in Illinois, their daughter, Laura, age 16, was born in Missouri, and their son, Hiram, age 10, was born in Kansas. A combination of the dates and places would mean, he was 32 years old at the time of his service; he moved to Kansas prior to 1860, after living in Missouri. Noffsinger, Peter, the 1870 Census for Center Township show Peter to be 37, born in Ohio; his wife, Margaret, was age 34, born in Indiana, their daughter, Julia, age 15 was born in Missouri; their son, William, age13, was born in Nebraska, and their daughter, Sarah, age11, was born in Kansas. This would mean that they first lived in Missouri, then Nebraska, and finally to Kansas prior to 1860. He would have been 31 years old at the time of his service. Shell, Henry, the 1870 Census for Center Township shows that Henry was 45, born in Indiana, was a farmer; married to Sarah, age 33, born in Missouri. Their oldest child, age 14, was born in Missouri. their third child, Hannah, age 10 was born in Kansas. This would indicate that they lived in Missouri until 1860 when they moved to Kansas. He would have been 39 when he served in the Militia.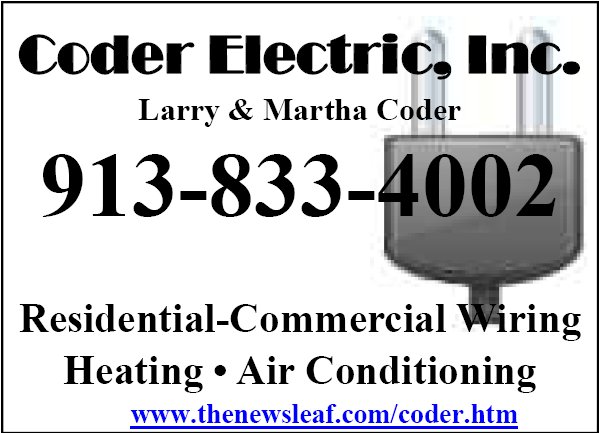 Sourwine, Peter, the 1870 census for Kapioma Township shows that Peter was a farmer, age 37, born in New York; his wife was Mary Ann, age 29, born in England. Their oldest child, C. Maria, was born in Kansas about 1862. He would have been 31 at the time of his service. Stewart, Joseph, the 1860 Census for Center Township shows Joseph to be 28 years old, who was born in Ireland. He is shown to be a farmer and living alone. Sutliff, George, 2nd Sgt. George was born in 1832 in the state of New York. He would have been 32 years old at the time of his service. He is listed as living in Center township in the 1860 Census. His wife, Sylvia, was born in the State of New York in 1839. Other on the roster: Brittain, Joseph, Bowser, J. W., Bruton, S. W., Brown, S. S., 1st Sgt., Channell, A. G., 5th Sgt., Chilson, G. W., Cotton, James (also appears as Cotter), Daily, Wm., Dove, Sam (also appears as Dover), Frost, F. M., Harrington, S. P., 3rd Corp., Hamon, Wm., 4th Corp. (Also appears as Harmon), Lamberton , M. H., Landrum, Isaac, Meyhew, Wm., Pickens, J. H., Pence, J. S., Ray, M. L., Shirck, S. L., 3rd Sgt., Sharpe, W. J., Tilley, T. A., 4th Sgt., Watkins, John, Watkins, J. L.
WHERE WAS GENERAL PRICE'S ARMY 150 YEARS AGO? - General Price's Army was located southwest of Little Rock, Arkansas, near Camden. This would be south of the Arkansas River. He had been given orders for the invasion of Missouri. On August 28, 1864, he was preparing to begin his movement North. (Get your maps out and let's trace his movements from this time to his arrival at Westport in October 23.)
DO YOU WANT YOUR ISSUE OF THE NEWSLEAF MAILED TO YOUR HOME OR BUSINESS? SUBSCRIPTIONS ARE NOW AVAILABLE AT THE RATE OF $42.00 FOR 1 YEAR. To subscribe send your check to:
The Newsleaf; PO Box 209; Effingham, Ks. 66023.
———————————————-
HELP WANTED: Full time General Laborer for Jackson Farmers in Lancaster, KS. Must have or be able to obtain a CDL. Benefits include health, retirement, 401K, and life insurance. Contact Dave Lanter at 300 W Broadway, 913-874-2510 or send resume to JACKSON FARMERS INC, PO Box 68, Lancaster, KS 66041.
HELP WANTED: Tire Technician to work in tire shop doing repairs, mounts, new tire sales, general maintenance and customer service. Some computer experience necessary. Additional work in warehouse and store as needed. Health, life, disability and retirement plans. Apply in person with Kevin Moore: Jackson Farmers, 509 Lowell Ave., Holton, KS. 66436.
Can you identify the people in the photo? Last week it was Sherman Green formerly of Muscotah