You are our Visitor
The January 22, 2019 Edition
of
The Newsleaf
Vol. 16 Issue 4
BETWEEN THE ISSUES
QUOTES
THANKS
The family of Clairene Falk would like to thank everyone for all the acts of kindness, cards and support we received upon the passing our mother and sister. Cheryl, Cary and Aaron Falk. Kay and Alfred Henry; Jim and Rita Noll; Jack and Joyce Noll.
2018 Election Mandate? ~ Rep. Randy Garber
"I hope we have once again reminded people that man is not free unless government is limited. There's a clear cause and effect here that is as neat and predictable as a law of physics: as government expands, liberty contracts." ~ Ronald Reagan
Those on the left say the people of Kansas sent a mandate to the legislature when they elected our new Governor. This is how I see it.
Governor Laura Kelly lost 96 counties. She won the November election with less than 48% of the vote, and in doing so, only carried nine of our state's 105 counties. Such numbers indicate that there is no mandate in place to implement a left-wing agenda. Also all Republicans on the 2018 ballot in the 62nd district won by large margins including candidate Kobach.
The Kansas House of Representatives has one less Republican than it had before the election and that is because Representative Stephanie Clayton of Johnson County decided to become a Democrat after winning reelection as a Republican.
Despite the lack of a mandate from voters, the new administration's policy proposals are well to the left of most Kansans. Larger government, more debt, higher taxes, and threats to our liberty are already proving to be the hallmark of the governor's agenda. The good news for Kansans is that the makeup of the Kansas Legislature is decidedly more in line with conservative principles than the previous two years. If legislators who campaigned on these principles stick together, the legislature will provide a substantial check against left-wing tendencies of the new administration. If not, then the Kansas taxpayer will be left holding the bill.
The following are take-aways from what Governor Kelly's true agenda seems to be. This past week, she issued an Executive Order (EO) providing LGBT state employees protected class status, reinstating an order under former Governor Kathleen Sebelius. Notably, Governor Kelly's EO expanded the scope of the original Sebelius EO to include employees of state contractors. This leads me to believe she intends to strip protections for faith-based adoption agencies. Governor Kelly has called the Adoption Protection Act (which protects faith-based adoption agencies) passed by the legislature last year the "Adoption Discrimination Act," pledging to do whatever she can to repeal it or ignore it. It's clear that she's coming after the faith-based community with all she has. I will keep a close eye on the Governor's actions this legislative session in order to protect religious freedom for all Kansans.
Get out your calculators, and let's add up the spending.
The governor embraces the failed ObamaCare program by expanding Medicaid to able-bodied adults, thus undermining the real purpose of Medicaid, which is to help the elderly, the poor, and those who cannot work. This is $30 million in new spending on an annual basis.
Medicaid expansion will not pay for itself. Proponents of expanding Medicaid under ObamaCare often claim that it will "pay for itself" – however, the facts tell a different story, as Medicaid spending increases outpace overall state fund general revenue growth. According to National Association of State Budget Officers, across the country total general fund revenues grew 6.2% over the previous year and the private economy grew 3.0%, but Medicaid spending grew 8.4%. In Kansas, during FY 2018, state fund expenditures grew 6.1%, our private economy grew 1.0%, but Kansas Medicaid spending grew 7.5% -without expanding Medicaid!
The governor wants to add hundreds of millions of more money to education, on top of the hundreds of millions previously allocated in the last three legislative sessions, including $800 million over the last two years. This is $527 million in new spending. As a reminder, Kansas is now spending over $14,000 per child and over 50% of the state budget on K-12 education.
The governor wants to continue to play math games by raiding transportation funds, sometimes referred to as the "bank of KDOT," to the tune of $200 million.
The governor even proposes re-amortization of KPERS, which in "real terms," refinances the $8.9 billion debt over 30 years. While providing a short-term boost in revenue today, it passes on a much larger bill tomorrow and extends the retirement system's debt until the year 2049. The governor's budget director indicated the debt would become an additional cost of about $7 billion.
This is the new reality, if the governor has her way, as reflected in both her remarks and her budget. Her $18.4 billion spending spree would make history by being the largest in our history, with spending increasing by a whopping $1.2 billion, or 7.2%.
Kansas may be a red state, but Governor Kelly may be confusing that with a state operating in the red, which is exactly what would happen if the governor's proposals were to be adopted, thus necessitating a tax increase.
Feel free to contact me at randy.garber@house.ks.gov or 785-285-1238 or 785-296-7665. Until next time, may the blessings of God be yours.
Tiger Talk ~ MaKaea Forbes
Monday was questionable due to the lingering snow. For all of the staff and students, it was back to work as usual. Monday evening brought some basketball play at home. The JH boys took on JCN. The A and B teams fought hard but the baskets came up a little short. B team score 34-17, A team 34-27. The C team won their game with a score of 30-12.
Tuesday the high school varsity boys' basketball players traveled to Oskaloosa for the start of a tournament play. Unfortunately, the Tigers took home a loss in the first game.
Wednesday the high school varsity girls played Valley Falls at home. Congrats on the lady Tigers bringing home the win with a score of 39-30.
Thursday the JH boys' basketball hosted Valley Falls. It was a tough night for the Tigers, Teams A and B weren't able to secure a win. C team brought another win with a score of 30-12.
Friday the 6th grade students had a pizza party. They were given the party as a reward for the most contributions during the Food Drive held in December. The Varsity Boys played in Oskaloosa. They were unable to pull out the win, but fought hard. The JV wresting squad was supposed to wrestle at Holton
but the impending weather caused a cancellation.
Saturday was supposed to be the First all-Girls wrestling tournament held at home. Unfortunately, Mother Nature once again ruined that. The tournament will not be re-scheduled which is a shame for me being a senior. I was extremely sad this event didn't take place.
That's a wrap for this week Tiger fans!
The City of Effingham is stockpiling surplus snow. If you know anyone needing any it is free for the taking.
FRONT PAGE
USDA to Reopen FSA Offices for Limited Services During Government Shutdown
(Washington, D.C., January 16, 2019) – U.S. Secretary of Agriculture Sonny Perdue today announced that many Farm Service Agency (FSA) offices will reopen temporarily in the coming days to perform certain limited services for farmers and ranchers. The U.S. Department of Agriculture (USDA) has recalled about 2,500 FSA employees to open offices on Thursday, January 17 and Friday, January 18, in addition to Tuesday, January 22, during normal business hours. The offices will be closed for the federal Dr. Martin Luther King, Jr. holiday on Monday, January 21.
In almost half of FSA locations, FSA staff will be available to assist agricultural producers with existing farm loans and to ensure the agency provides 1099 tax documents to borrowers by the Internal Revenue Service's deadline.
"Until Congress sends President Trump an appropriations bill in the form that he will sign, we are doing our best to minimize the impact of the partial federal funding lapse on America's agricultural producers," Perdue said. "We are bringing back part of our FSA team to help producers with existing farm loans. Meanwhile, we continue to examine our legal authorities to ensure we are providing services to our customers to the greatest extent possible during the shutdown."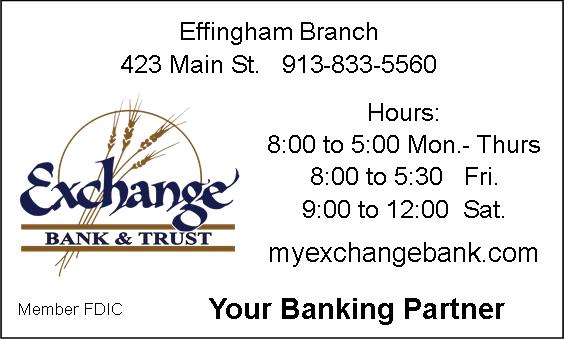 Staff members will be available at certain FSA offices to help producers with specific services, including:
· Processing payments made on or before December 31, 2018.
· Continuing expiring financing statements.
· Opening mail to identify priority items.
Additionally, as an intermittent incidental duty, staff may release proceeds from the sale of loan security by signing checks jointly payable to FSA that are brought to the county office by producers.
Information on the locations of FSA offices to be open during this three-day window will be posted:
· On the USDA website.
· On Twitter at @SecretarySonny and @USDA.
· On USDA's Facebook.
While staff are available in person during this three-day window, most available services can be handled over the phone. Producers can begin contacting staff on January 17 here.
Additionally, farmers who have loan deadlines during the lapse in funding do not need to make payments until the government shutdown ends.
Other FSA Programs and Services
Reopened FSA offices will only be able to provide the specifically identified services while open during this limited time. Services that will not be available include, but are not limited to: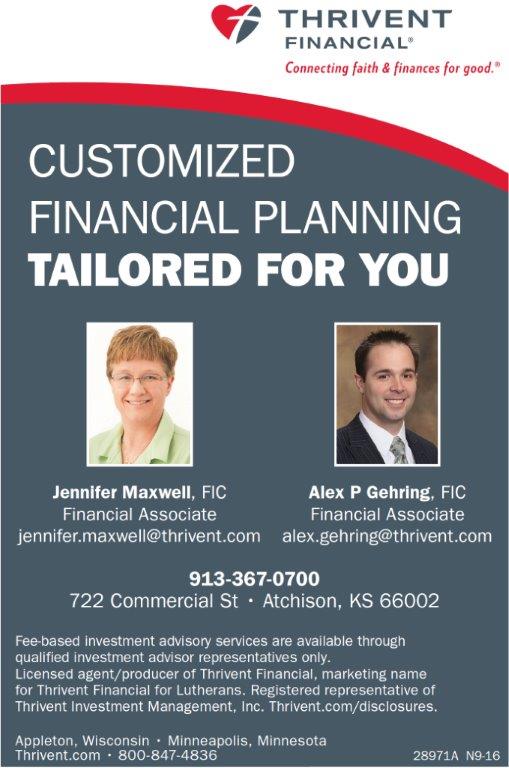 · New direct or facility loans.
· New Farm loan guarantees.
· New marketing assistance loans.
· New applications for Market Facilitation Program (MFP).
· Certification of 2018 production for MFP payments.
· Dairy Margin Protection Program.
· Disaster assistance programs, such as:
o Livestock Indemnity Program.
o Emergency Conservation Program.
o Wildfires and Hurricanes Indemnity Program.
o Livestock Forage Disaster Program.
o Emergency Assistance for Livestock, Honeybees and Farm-Raised Fish.
While January 15, 2019 had been the original deadline for producers to apply for MFP, farmers have been unable to apply since December 28, 2018, when FSA offices closed because of the lapse in federal funding. Secretary Perdue has extended the MFP application deadline for a period of time equal to the number of business days FSA offices end up being closed, once the government shutdown ends. These announced days of limited staff availability during the shutdown will not constitute days open in calculating the extension. Producers who already applied for MFP and certified their 2018 production by December 28, 2018 should have already received their payments.
More information on MFP is available at www.farmers.gov/manage/mfp.
ALL AROUND US
Washburn University Announces President's List Honorees
TOPEKA, KS (01/18/2019)-- Washburn University has announced its President's List honorees for the fall 2018 semester. To qualify for the President's List, a student must be enrolled in at least 12 hours of graded credits and earn a semester grade point average of 4.0. Local students named are: William Gerety of Effingham; Andrew Kuhn and Trae Shelton of Atchison. Washburn University is proud of these students and their commitment to excellence.
MUSCOTAH NEWS ~ Susan Higley
We are getting our winter weather for sure. Another snow Friday night into Saturday left everything white again. The winds blew and the drifts got really big in some spots and then the temperatures plummeted. Many activities were canceled with people urged to stay home where it was safe and warm. Our Cancer Support Bingo was canceled again. Hopefully Saturday, February 16th will be a better day. Spring is still about nine weeks away. During these cold and snowy days please take time to check on the elderly in the area to see if they have plenty of food and medicine on hand or just need someone to visit with for a while.
C.J. Stirton, a student at Highland Community College, was listed on the first semester Dean's Honor Roll. He is a member of the Phitleta Honor Society. Way to go C.J.
Many residents heard a loud bang Saturday night and even some saw flashes of light. Don't know what it was but it sure got the attention of many in the area. The phone was ringing and Facebook lit up with comments from people in and out of town. It is a mystery.
FROM PASTOR AL ~ Al Schirmacher
nice overrated
nice makes people feel good but
rarely changes them
nice covers over
rather than exposes for
our deliverance
nice often seduces
manipulating others
to do what we want
nice frankly is not
even in scriptures - rather
mercy grace and love
Al Schirmacher
alive sixty
married thirty-seven
businessman twenty-three
pastor fifteen
poet ten -
as if life could
be measured with
numbers alone
perhaps am only
a poet now while writing
husband when loving
pastor when ministering
alive only as You
breathe into my soul
Al Schirmacher
"So the other disciples told him, "We have seen the Lord!" But he said to them, "Unless I see the nail marks in his hands and put my finger where the nails were, and put my hand into his side, I will not believe."" John 20:25 NIV
Ah, Thomas.
You weren't there.
You didn't see Jesus.
You trusted only your eyes, not others' experience or testimony.
We might have given up on you in frustration.
Jesus didn't.
He gave you experience.
To your credit, dramatic changes followed.
So, friend, you have your doubts.
You want empirical evidence. Our sharing does not influence you.
Fine.
Let's see what a gracious Jesus brings.
But don't miss it!
Al Schirmacher
God gave the Sabbath -
a day off - not to work around
the house or prepare
for next week but to stop and
rest and reflect on blessings
"Then God blessed the seventh day and made it holy, because on it he rested from all the work of creating that he had done." Genesis 2:3 NIV
""Remember the Sabbath day by keeping it holy. Six days you shall labor and do all your work, but the seventh day is a Sabbath to the Lord your God. On it you shall not do any work, neither you, nor your son or daughter, nor your male or female servant, nor your animals, nor any foreigner residing in your towns. For in six days the Lord made the heavens and the earth, the sea, and all that is in them, but he rested on the seventh day. Therefore the Lord blessed the Sabbath day and made it holy." Exodus 20:8-11 NIV
"There remains, then, a Sabbath-rest for the people of God;" Hebrews 4:9 NIV
""Come to me, all you who are weary and burdened, and I will give you rest. Take my yoke upon you and learn from me, for I am gentle and humble in heart, and you will find rest for your souls. For my yoke is easy and my burden is light."" Matthew 11:28-30 NIV
Al Schirmacher
One of the first stories in the Bible is Cain and Abel.
Both worshipped God; Abel God's way, Cain Cain's way.
God accepted Abel's sacrifice, but not Cain's.
Cain grew angry and envious.
God worked with him, dealing both with his practice & emotions.
"Then the Lord said to Cain, "Why are you angry? Why is your face downcast? If you do what is right, will you not be accepted? But if you do not do what is right, sin is crouching at your door; it desires to have you, but you must rule over it."" (Genesis 4:6-7 NIV)
Cain didn't listen, didn't deal, and one day he killed his brother.
He suffered for the rest of his life, and passed it on to subsequent generations (Genesis 4:23-24).
Certainly this teaches us to obey God, follow Him His way.
But it also teaches us to deal with our anger.
""In your anger do not sin": Do not let the sun go down while you are still angry, and do not give the devil a foothold." Ephesians 4:26-27 NIV
Lives and relationships are ruined by unreal with anger. Pour it out to the Lord and move forward in forgiveness and renewal.
Be blessed, brothers and sisters.
Al Schirmacher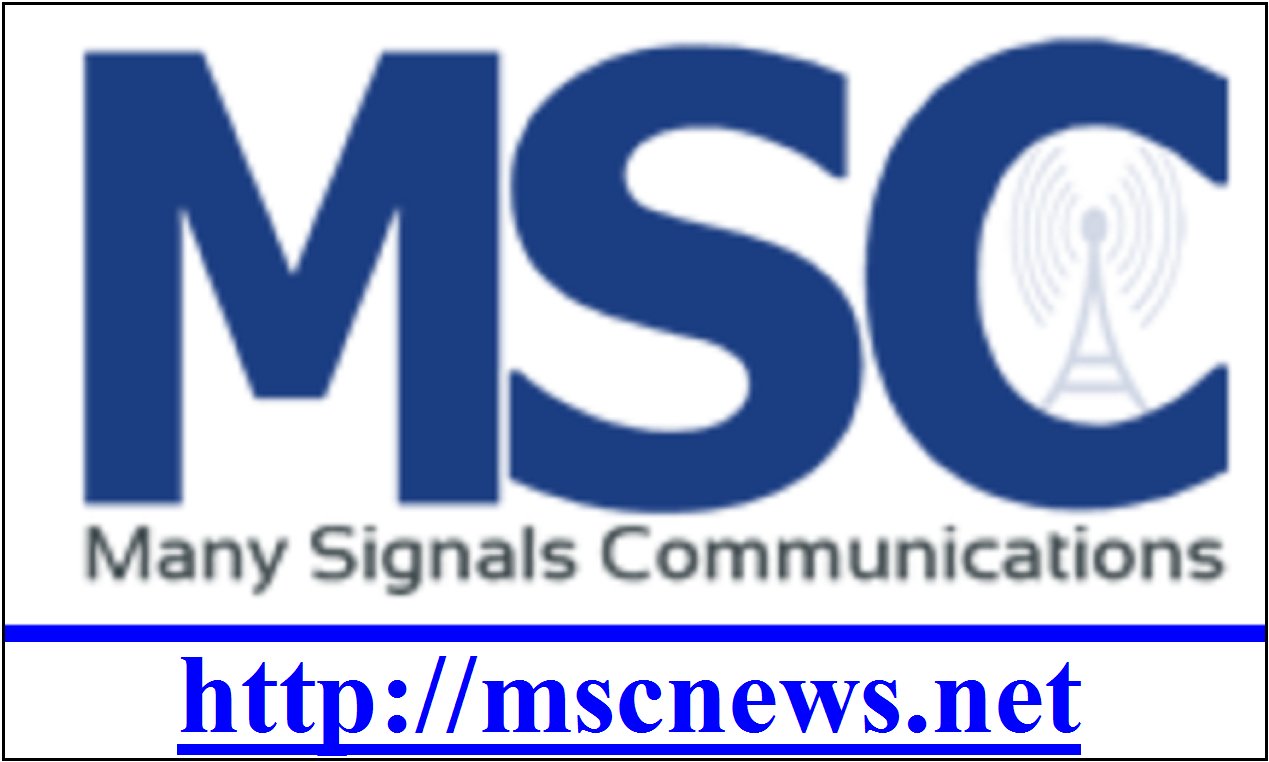 Don't finish everything you've started. God stopped:
· Abraham from sacrificing Isaac
· Moses from finishing shepherding career
· Ruth from living with her people, her family
· David from bringing the ark to Jerusalem his way
· David from building the temple
· Nehemiah from working in Persia
· Job from happily taking care of family and work
· Jonah from running away
· Matthew from collecting taxes
· Peter from fishing
· Paul from sharing gospel in the next country (frankly, Paul from lots of stuff)
Consistency and diligence are good; hearing and following God's leading is better.
Be willing to change and redirect, my friends.
Al Schirmacher
LETTERS TO THE EDITOR
Lightning Rods – Tools To Tame The Heavens ~ John Schlageck, Kansas Farm Bureau
For more than two centuries some perched high atop barns, silos, homes and sheds throughout much of rural America during the 19th and 20th centuries. These silent sentinels guarded buildings from lightning that attacked from the heavens.
Even going back to the '30s, '40s and early '50s just about every house or barn sported one or more of these gadgets on the roofs.
Lightning rods, invented by Benjamin Franklin in 1749, were iron rods sharpened to a point and designed to draw the electrical fire silently out of a cloud before it could come near enough to strike. Typically, the rods measured a half-inch in diameter, and were connected to a metal cable hidden within the structure, or sometimes attached to the outside of a building.
The size of the rods varied depending on the height of the building and the type of metal. Regardless of the size, the cables crawled their way down to Earth where they were anchored. Grounded, the lightning rod directs the lightning strike's energy harmlessly into the ground, thus sparing the building.
During the 19th Century, the lightning rod became a decorative motif. Lightning rods were embellished with ornamental glass balls (now prized by collectors). The ornamental appeal of these glass balls were also used in weather vanes.
The main purpose of these balls, however, was to provide evidence of a lightning strike by shattering or falling off. If after a storm a ball is discovered missing or broken, the property owner should then check the building, rod and grounding wire for damage.

Today, one can drive all over the countryside and never spot a lightning rod on a house. Occasionally, I spot one still sticking up on top of an old barn somewhere in rural Kansas.
While few people rely on lightning rods today, many select surge protection for telecommunications and cable. Twenty years ago, most people used a land-line telephone, a television and an electrical line.
Now most use high-end electronics and other technology that remains highly susceptible to any kind of electrical surge. A lightning rod system protects against a direct strike. Surge protection guards against an indirect strike.
With the new technology most of the old lightning rods wound up in the dump or continue to rust in the weather on old abandoned barns – the few remaining upright. Still, because they were once so prominent across the rural United States, people have begun collecting them. Others are being used for decoration.
Some of the more sought-after designs were once made from copper with a starburst tip, other vintage lightning rods consisted of ornate, hammered aluminum with a cobalt-blue ball. But beware, some are now replicas and made of plastic.
Any more, most folks don't see the need to spend money on these relics from the past. Today's modern technology has also resulted in the end of the notorious lightning rod salesmen of yester year.
You know those flim-flam men who used to travel the countryside, looking for houses without lightning rods. Once they spotted such a house, they'd swoop down and unleash a hard-pressure sales pitch concerning the grave dangers of lightning strikes and burning down of unprotected homes and buildings.
Following the collection of a tidy sum of money, they'd install a cheap rod on top of the house, and often not even bother to attach a ground wire. The whole business, of course, was totally useless.
Lest we forget, the world remains filled with shyster salesmen of various sorts. As far as I know however, selling lightning rods is not one of their current scams.
John Schlageck is a leading commentator on agriculture and rural Kansas. Born and raised on a diversified farm in northwestern Kansas, his writing reflects a lifetime of experience, knowledge and passion.
GOVERNMENTAL NEWS
Unapproved Minutes of the January 14 Meeting of the Atchison Co. Commission
Pursuant to the law, the Atchison County Commission Board met in Regular Session at 1:00 PM on the 1st floor of the courthouse, 423 N 5th St. Atchison, KS. Chairman Eric Noll called the meeting to order with Commissioner Henry W. Pohl, Commissioner Jack Bower, and County Counselor Patrick Henderson present for the meeting. County Clerk, Michelle Phillips recorded the minutes.
The Board recited the pledge of allegiance to start the meeting.
Minutes of the January 8, 2019 meeting were reviewed with no corrections noted.
Commissioner Bower made a motion to approve the minutes. Commissioner Pohl seconded the
motion. Chairman Noll called for a vote, all voted aye. Motion carried 3-0.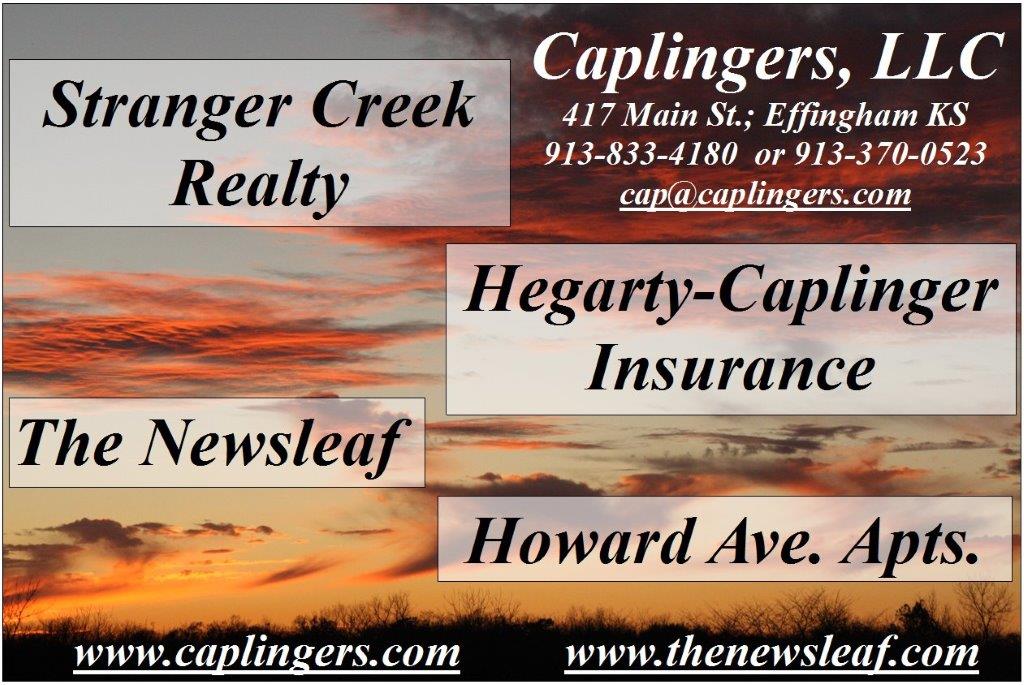 *Commissioner Comments and Committee Reports:
Commissioner Pohl mentioned he has a Project Concern meeting Wednesday, January 15, 2019.
Chairman Noll stated he had a Northeast Kansas Environmental Services (NEKES) meeting, Thursday, January 10, 2019 in Troy. Chairman Noll mentioned that the meeting was an organizational meeting and that all aspects look good.
Chairman Noll noted that there was a Countywide Sales Tax Committee meeting January 10, 2019, at 6:00 PM at the USD # 409 Board Room located at 626 Commercial St., Atchison, Kansas. The committee agreed on some draft proposals for the two Commissions to consider.
Chairman Noll felt thing are moving in a very positive direction.
*New Business Before the Board:
The board received a written request from the Atchison Sports Activities and Fitness, Inc. (ASAF) requesting the first quarter payment for the sports complex maintenance agreement of $10,000. Commissioner Bower moved to accept the request and allow the chairman to sign authorizing payment. Commissioner Pohl seconded the motion. Chairman Noll called for a vote, all voted aye. The motion passed 3-0.
Chairman Noll mentioned that the Atchison Child Care Association will be having a "Second Solo Run" Chili and Soup supper with a silent auction and bake sale on Thursday, February 7, 2019 from 4:30 pm to 6:30 pm.
Chairman Noll talked to Janet Zwonitzer, Jackson County Commissioner, in regards to benefits of continued membership in The Kansas County Commission Association (KCCA). Ms. Zwonitzer told Chairman Noll she will send him some information in regards to the organization and the benefits the county can get from remaining part of the organization.
The organizational meeting for 2019 was opened by Chairman Noll.
Commissioner Pohl nominated Commissioner Bower for the Chairman position.
Chairman Noll seconded the motion. Chairman Noll called for a vote, all voted aye. Motion passed 3-0. Chairman Bower requested Commissioner Noll continue to conduct the meeting and will start as Chairman for the next regular meeting, January 22, 2019.
Commissioner Pohl nominated Commissioner Noll for the Vice-Chair position. Chairman Bower seconded the motion. Commissioner Noll called for a vote, all voted aye. Motion passed 3-0.
Commissioner Pohl mad a motion to keep in place all the previous committees and board assignments, unless someone wanted off a certain committee. Chairman Bower noted that he had been on the Chamber Board for quite some time and feels that Jamie Madison, HR Director, would be a good fit since she is already active with the golf tournament. Commissioner Pohl made a motion to have Director Madison serve on the Chamber Board. Chairman Bower seconded the motion. Commissioner Noll called for a vote, all voted aye. Motion passed 3-0.
The list of appointments for 2019 are below:
Committee Boards assigned to Commissioners for 2019:
Ambulance Advisory Board Vice-Chair Eric Noll
Area Agency on Aging Peggy House, ASV (until April)
Chamber Board Jamie Madison, HR Director
Community Corrections Advisory Board (exp. 01-2020) Commissioner Henry W. Pohl
County Health Vice-Chair Eric Noll
JJA (JCAB) Commissioner Henry W. Pohl
Joint Communication Chairman Jack Bower
Mo-Kan Regional Council Delete for 2019
NEK CAP Regional Board Vice-Chair Eric Noll
NEKES Vice-Chair Eric Noll
Project Concern Commissioner Henry W. Pohl
Solid Waste Advisory Board Chairman Jack Bower
Vandiver Trust Delete for 2019
Economic Development Representative Chairman Jack Bower
Commissioner Pohl made a motion to keep all other committees the same. Chairman Bower seconded the motion. Commissioner Noll called for a vote, all voted aye. Motion passed 3-0.
Commissioner Pohl made a motion to continue having Jamie Madison, HR Director, as the KERIT Trustee, and Michelle Phillips, County Clerk, as the Alternate Trustee. Chairman Bower seconded the motion. Commissioner Noll called for a vote, all voted aye. Motion passed 3-0.
Jamie Madison, HR Director, presented the Board with a holiday poll that was completed by County employees. Employees currently receive the holiday schedule along with a one day floating holiday. Chairman Bower moved to approve the 11 listed. No second was made to the motion. Commissioner Pohl moved to allow the 10 days with one-half a day for Christmas Eve. Discussion was held on how much traffic would actually be in the courthouse on Christmas Eve. Director Madison expressed to the board that they have asked her for ways to increase employee morale with this being one of those options. No second was made for the motion. Commissioner Pohl moved to go back to the 10 day holiday schedule, with no holiday for Christmas Eve. Commissioner Noll seconded the motion.
Chairman Bower mentioned that Christmas Eve should be family time; however in 2019 it will fall on a Tuesday therefore requiring the Board of Commissioner to meet. Commissioner Noll called for a vote, all voted. The motion passed 2-1 with Chairman Bower voting opposed. The approved holidays for 2019 are below:
2019 Approved Holiday Schedule
Martin Luther King, Jr Day - Monday, January 21st
President's Day - Monday, February 18th
Memorial Day - Monday, May 27th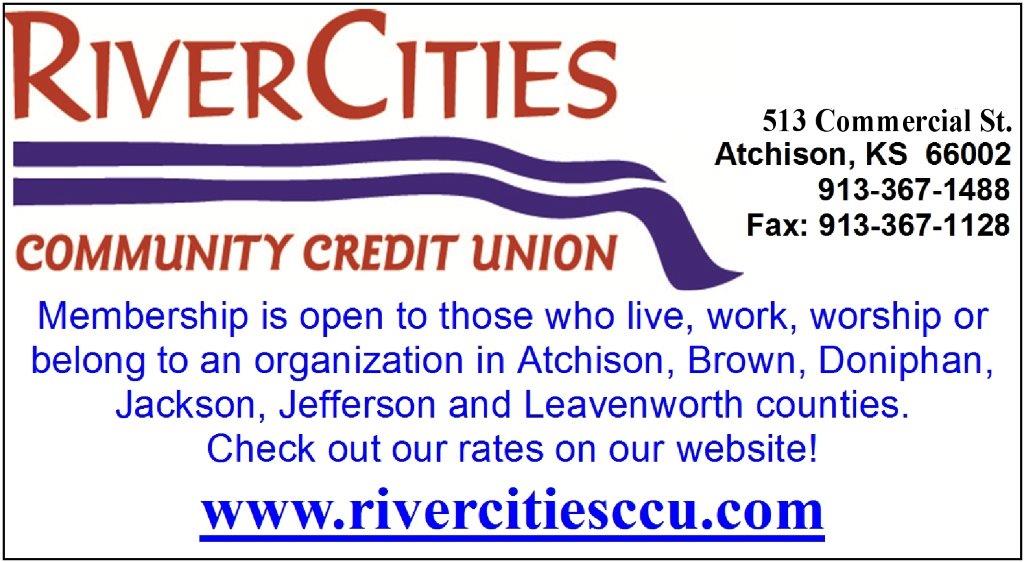 Independence Day - Thursday, July 4th
Labor Day - Monday, September 2nd
Veteran's Day – Monday, November 11th
Thanksgiving Day - Thursday, November 28th
AND Friday, November 29th
Christmas Day - Wednesday, December 25th
New Year's Day - Wednesday, January 1st, 2020
Chairman Bower moved to allow a work day training for the employees, where the courthouse would be closed to the public, on Columbus Day, Monday, October 14, 2019.
Commissioner Pohl seconded the motion. Commissioner Noll called for a vote, all voted aye.
The motion passed 3-0.
Chairman Bower moved to continue to hold their regular meetings on Tuesdays, with a work session at 10:00 a.m. and a regular session at 1:00 p.m. Commissioner Pohl seconded the motion. Commissioner Noll called for a vote, all voted aye. Motion passed 3-0.
Chairman Bower moved to hold the 2020 Organizational Meeting on January 13, 2020. Commissioner Pohl seconded the motion. Commissioner Noll called for a vote, all voted aye. Motion passed 3-0.
Chairman Bower moved to approve the Exchange Bank & Trust, UMB Bank, National Association, The Union State Bank of Everest, d/b/a Bank of Atchison, and The Morrill & Janes Bank and Trust Company as eligible depositories. Commissioner Pohl seconded the motion. Commissioner Noll called for a vote, all voted aye. The motion passed 3-0.
Commissioner Pohl moved to accept the recommendation of the County Treasurer, Connie Ellerman, to name Exchange Bank & Trust as the main depository for Atchison County. Commissioner Bower seconded the motion. Commissioner Noll called for a vote, all voted aye. Motion passed 3-0.
Chairman Bower moved that we use the State of Kansas mileage rate which is 54.5 cents per mile. Commissioner Pohl seconded the motion. Commissioner Noll called for a vote, all voted aye. Motion passed 3-0.
Commissioner Pohl moved to keep the meal allowance/reimbursement as it has been in the past, stated $15.00 per meal, total of $38.00 per day. Chairman Bower seconded the motion. Chairman Bower wanted clarification on whether the tip, sales tax and any alcohol could be on the same ticket and paid for separately. Commissioner Noll called for a vote, all voted aye. Motion passed 3-0.
Commissioner Pohl moved to keep the cell phone allowance at $25.00 per month for call and $40.00 per month for data and call. Chairman Bower seconded the motion.
Commissioner Noll called for a vote, all voted aye. Motion passed 3-0.
Commissioner Pohl made a motion to leave the sales tax percentage split as 77% Joint Communication and 23% Solid Waste. Chairman Bower seconded the motion. Commissioner Noll called for a vote, all voted aye. The motion passed 3-0.
Commissioner Noll made a motion to leave the transportation fee for bodies to the morgue as it is currently with the option to revisit the topic at the next organizational meeting when there is more information available. Commissioner Pohl seconded the motion. Commissioner Noll called for a vote, all voted aye. The motion passed 3-0.
Chairman Bower moved to adopt Resolution No. 2019-1447 waiving the General Accepted Accounting Principles (GAAP) for the 2019 audit. Commissioner Pohl seconded the motion. Chairman Bower wanted it noted that Atchison County used the cash basis method as mandated by state statute. Commissioner Noll called for a vote, all voted aye. The motion passed 3-0.
Commissioner Pohl moved to re-appoint Leonard Buddenbohm as a Memorial Hall Trustee with his new term expiring 12-2021. Chairman Bower seconded the motion.
Commissioner Noll called for a vote, all voted aye. The motion passed 3-0. The other Trustees are Larry Servaes, whose term expires 12-2020, and Terry McKinney, whose terms expires 12-2019.
The Board discussed setting the date for County Government Day. Chairman Bower suggested that Michelle Phillips, County Clerk, contact the local schools to organize a time that would be adequate for County Government Day. There has been some talk of having it during the fall when some of the schools are teaching Government Class. Commissioner Pohl seconded the motion. Commissioner Noll called for a vote, all voted aye. The motion passed 3-0.
The Board discussed setting a fee for 911 addressing. The County does not currently charge a fee. Chairman Bower moved to table the matter and to address the issue of fees during the 2020 Organizational Meeting. Commissioner Pohl seconded the motion. Commissioner Noll called for a vote, all voted aye. The motion passed 3-0.
The Board was presented with an updated 2019 budget calendar. Chairman Bower moved to approve the 2019 budget calendar after adding a line item for when the City and County Commissioners are to have the Joint Communication and Solid Waste Budgets approved.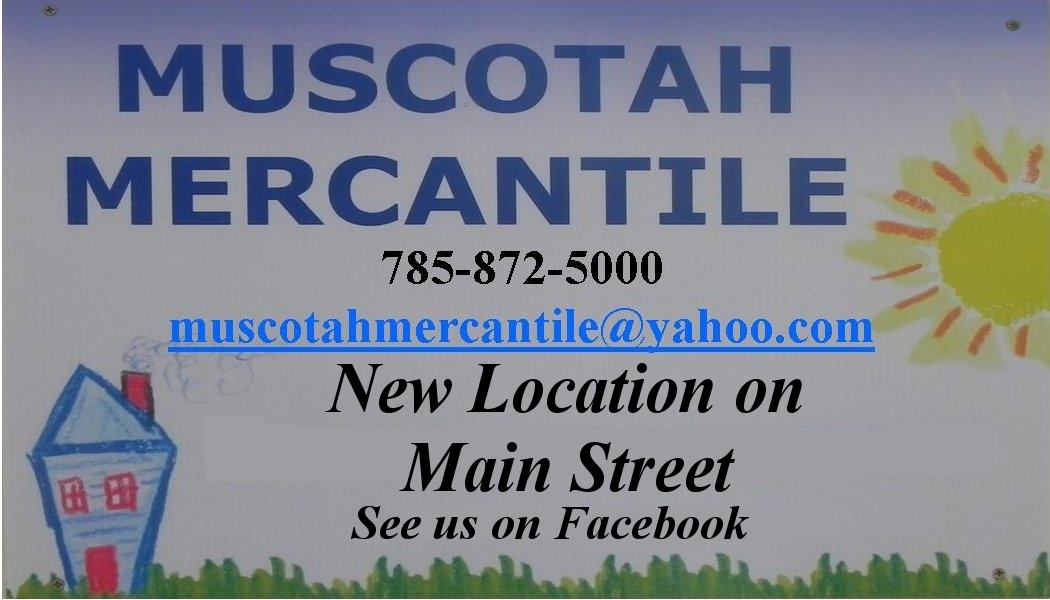 Chairman Bower moved to pass a board resolution for authorizing the nursing home administrator to sign documents that pertain to the nursing home. Commissioner Pohl seconded the motion. Commissioner Noll called for a vote, all voted aye. The motion passed 3-0.
Michelle Phillips, County Clerk, presented the board with a biannual request from the Secretary of State office for signatures of the elected officials.
*County Counselor Report:
County Counselor Patrick Henderson mentioned to the Board that he has been hearing certain issues in regards to renewable energy sources and would like to present the board with some information. Chairman Bower asked if he would be able to give his presentation during the January 29, 2019 meeting.
Counselor Henderson told the board that the lease-purchase bid letters have been sent out and the sealed bids are scheduled to be opened at 1:30 pm during the January 22, 2019 meeting.
*Executive Session:
Chairman Bower moved that the Board of County Commissioners recess into executive session at 2:03 PM for consultation with an attorney for the public body which would be deemed privileged in the attorney-client relationship, as allowed by K.S.A. 75-4319 (b)(2), and that the purposes of the closed session is to protect confidentiality of the discussion, and that the Board come out of the executive session at 2:33 PM, in the commission room, first floor, courthouse.
Those present will be the three commissioners and County Counselor, Patrick Henderson.
Commissioner Pohl seconded the motion. Commissioner Noll called for a vote, all voted aye. The motion carried 3-0. There was no action taken during the executive session.
Commissioner Pohl commented that Chairman Noll did a very good job as the Chairman during the preceding year. Both of the other Commissioners thanked him for his service.
Bills were presented to be signed.
Add, abate, escapes for real estate and personal property taxes were presented to be approved.
Chairman Bower moved to adjourn the meeting at 2:34 PM. Commissioner Pohl seconded the motion. Commissioner Noll called for a vote, all voted aye. Motion passed 3-0.
*Note: Once approved these minutes will be the official minutes of the Board of County Commissioners. Regular meetings of the Board of County Commissioners are video-recorded.
The video of these meeting is generally available for supplementation of the minutes. The videos can be located under the Government tab at www.atchisoncountyks.org.
Attest: Michelle Phillips, County Clerk
AG Derek Schmidt Taps Former Pratt County Sheriff For Cattle Theft Investigations Unit
TOPEKA – (January 17, 2019) – Kansas Attorney General Derek Schmidt today announced that he has chosen former Pratt County Sheriff Vernon Chinn to join his office's Livestock/Brand Investigation Unit.
"Vernon has an incredible resume that spans more than two decades in Kansas law enforcement, and I'm delighted he has agreed to continue his contributions to public safety by joining our team," Schmidt said. "His knowledge and experience will be a strong addition to the attorney general's office as we continue investigating and prosecuting cases of cattle theft across Kansas."
Chinn is a U.S. Army veteran who served a one year combat tour in Vietnam from 1969-1970. After serving nine years as a patrol deputy in the Pratt County Sheriff's Office, he was elected Pratt County Sheriff in 2000. As sheriff, Chinn was involved in many critical incidents, including serving as the director of all law enforcement operations for a month following the devastating EF-5 tornado that hit Greensburg in 2007. His fellow sheriffs recognized his leadership in that role by naming him Sheriff of the Year. Chinn was later elected president of the Kansas Sheriff's Association in 2010 and served on the executive board from 2006 to 2012. He is also a graduate of the FBI National Academy, class #236.
Schmidt formed the Livestock/Brand Investigation Unit in 2014 in cooperation with the Kansas Department of Agriculture. It helps local law enforcement investigate cattle theft and related crimes. Chinn began his position as a special agent in the unit on January 10.
Riley County Nurse Sentenced To 21 Months For Medicaid Fraud, Drug Crimes, Related Charges
TOPEKA – (January 17, 2019) – A Riley County nurse has been sentenced to 21 months in prison after being found guilty of Medicaid fraud and related charges in three Kansas counties, Attorney General Derek Schmidt said.
Kathleen M. Kleuskens, 57, of Ogden, entered pleas and was found guilty in October of a total of 10 charges filed by the attorney general's office in Clay, Geary and Pottawatomie counties. Earlier this month, Clay County District Judge John F. Bosch sentenced Kleuskens to 20 months in the Department of Corrections and Geary County Senior District Judge Robert J. Fleming sentenced Kleuskens to 21 months in the Department of Corrections. On Thursday, Pottawatomie County District Judge Jeff Elder sentenced Kleuskens to 21 months in the Department of Corrections. The sentences in the three counties were ordered to be served concurrently with each other. Convictions such as this one may also result in a period during which the defendant is prohibited from being paid wages through a government health care program.
Kleuskens' convictions stem from times she was employed as a licensed practical nurse (LPN) at nursing facilities in Clay Center, Junction City and Wamego.
An investigation by the attorney general's Medicaid Fraud and Abuse Division, Clay Center Police Department, Junction City Police Department and Wamego Police Department revealed that during her times of employment at those facilities, Kleuskens forged prescriptions for opioids and intercepted delivery from pharmacies to nursing facilities, altered records to make it appear that nursing home residents had been timely administered prescription opioids when they had not, altered medical records with other inaccurate information and forged signatures, and exploited internal procedures for discontinued prescriptions.
The cases were prosecuted by Assistant Attorney General Ed Brancart of Schmidt's office.
WILDLIFE AND PARKS REPORTS
Kansas Wildlife, Parks and Tourism Welcomes New Leader
TOPEKA – Governor Laura Kelly has named Brad Loveless to be Secretary of the Kansas Department of Wildlife, Parks and Tourism (KDWPT). His appointment was effective January 14, 2019.
Loveless is familiar to many Kansans and to KDWPT staff as a leader in conservation and environmental programs. He comes to the department from a 34-year career with Westar Energy where he was most recently the senior director of environmental conservation and sustainability. Prior to that position, he was director of biology and conservation programs and earlier held environmental management positions at Wolf Creek Nuclear Operating Corporation. He is perhaps most well-known as one of the leaders of Westar's Green Team, an active volunteer group of employees and retirees that has been helping with habitat improvement, environmental access and education, and enhancement of sensitive species for 30 years.
"During my career, I have had the pleasure of working closely with KDWPT staff on many occasions," Loveless said. "They are dedicated and hard-working, and I look forward to helping them manage the state's natural resources and promote all the wonderful outdoor and travel experiences that Kansas offers."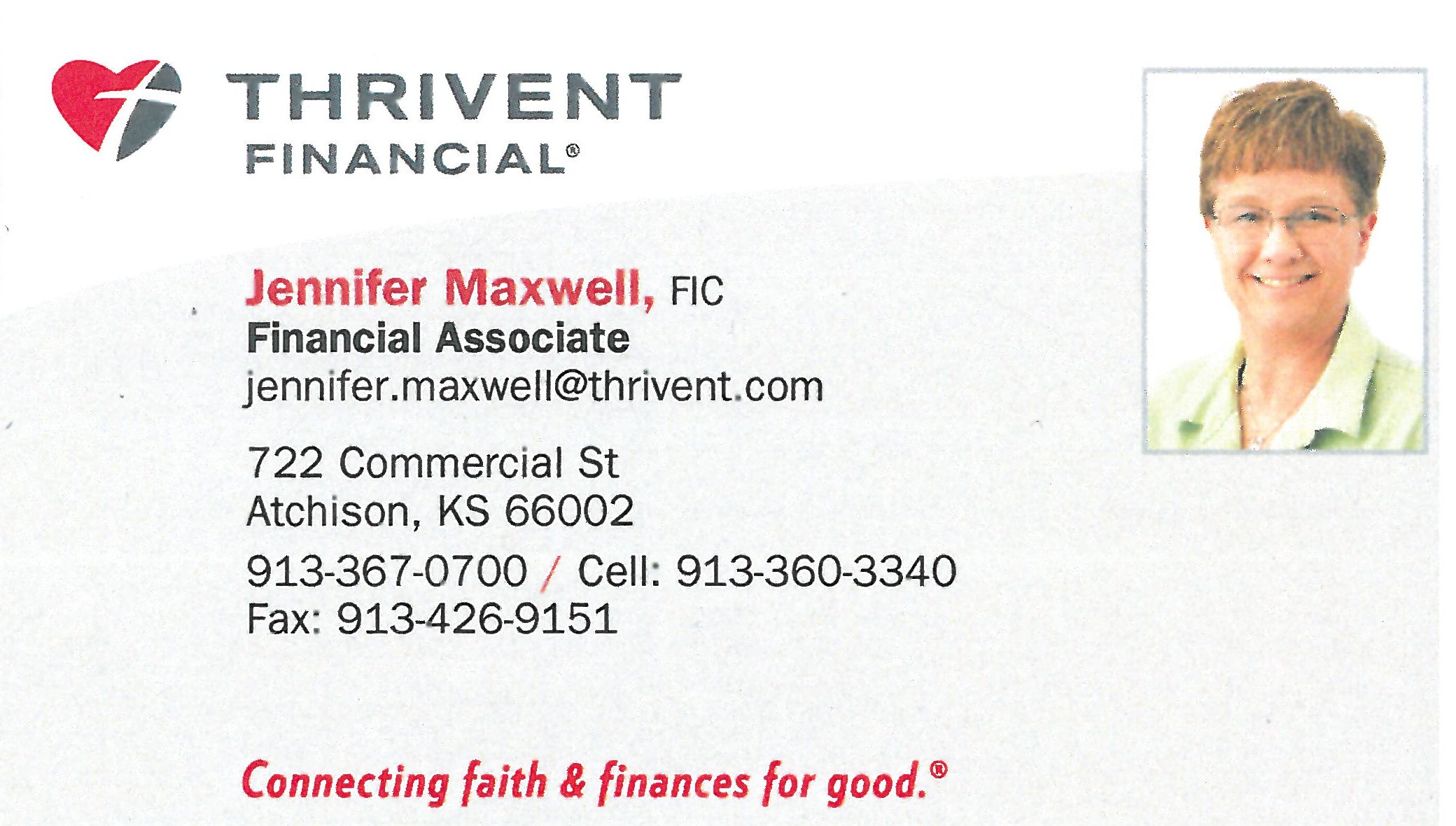 In 2013, Loveless was awarded the Kansas State Forester's Award for Community Forestry. In 2009, he was recognized by the Kansas Wildlife Federation as Wildlife Conservationist of the Year and by the Kansas Association for Conservation and Environmental Education as their Strickler Award winner for Environmental Education. He is an avid hunter, angler and beekeeper.
Wild About Kansas Photo Contest Winners Announced
PRATT – Photographers of all ages and skill levels recently competed in Kansas Wildlife And Parks Magazine's 6th annual <![if !vml]>
<![endif]>Wild About Kansas photo contest. Youth and adult photographers vied for top spots in one of five categories where images were judged on creativity, composition, subject matter, lighting, and sharpness. Out of 379 submissions, 29 images made the final cut and will be featured in Kansas Wildlife And Parks Magazine's 2019 photo issue set to unveil this month.
"We look forward to this contest every year, because we know we're going to see a side of Kansas we haven't seen before," said Kansas Wildlife And Parks Magazine managing editor, Nadia Reimer. "It's especially exciting to view our state's wildlife through the lens of our youth. Their curiosity and enthusiasm for the wild world comes through in their photos, and things I've seen many times suddenly become fascinating again."
Submission categories included wildlife, outdoor recreation (not hunting or fishing), landscapes, other species (typically non-mammal species), and hunting and fishing. Results from the 2018 photo contest are as follows:
ADULT
1st: Jay Stockhaus, Clearwater
2nd: Joe Lucas, Littleton, Colo.
3rd: Matt Wastler, Olathe
Outdoor Recreation
1st: Luis Felipe B. B. Feitoza, Manhattan
2nd: Christine Gold, Overland Park
3rd: Christine Gold, Overland Park
Landscapes
1st: Robert Dilla, Wichita (pictured)
2nd: Jeremy Black, Haysville
3rd: Michael Frost, Russell
Other Species
1st: Charles Gibson, Jewell
2nd: Luis Felipe B. B. Feitoza, Manhattan
3rd: Forrest Fee, Morrill
Hunting and Fishing
1st: Renae Goetz, Hill City
2nd: Brad Schlegel, Wichita
3rd: Brad Schlegel, Wichita
YOUTH
Wildlife
1st: Jenna Thompson, Parker
2nd: Michaela Gold, Overland Park
3rd: Danielle Gold, Overland Park
Outdoor Recreation
1st: Tyler Trecek, Alton
2nd: John Walker, Franklin
3rd: Johanna Walker, Franklin
1st: Nick Swallow, Garnett
2nd: Kylie Rankin, Oxford
3rd: Kieren Shultz, Burlingame
Other Species
1st: Danielle Gold, Overland Park
2nd: Michaela Gold, Overland Park
3rd: Maggie Sanders, Rossville
Hunting and Fishing
1st: Isaac Shultz, Burlingame
2nd: Andon Soukup, Park City
3rd: N/A
To purchase a copy of the 2019 photo issue or to subscribe to Kansas Wildlife And Parks Magazine, call (620) 672-5911 or visit ksoutdoors.com/Services/Publications/Magazine.
Details on the 2019 contest will be made available on ksoutdoors.com this spring.
Still Time To Hunt
PRATT – There is still time for quality hunting before the winter seasons come to an end. The pheasant, quail, and greater prairie chicken seasons remain open through Jan. 31, 2019. And while not everyone enjoys a winter storm, cold weather and some snow on the ground can definitely boost bird hunters' success. Make it a point to get out before these seasons close.
Perhaps the best late-season hunting will be for waterfowl. In the High Plains Duck Zone (west of Hwy 283) and Low Plains Southeast (southeastern corner), the final segment opened on Jan. 12 and closes Jan. 27, 2019. In the Low Plains Late Zone, the final duck season segment is Jan. 19-27, 2019. (See the 2018 Kansas Hunting and Fur harvesting Regulations Summary or go to www.ksoutdoors.com to see a map of duck zones.) These January segments often provide some of the best mallard hunting of the year, and hunting can be especially good on rivers, streams and reservoirs when the marshes and flooded fields freeze.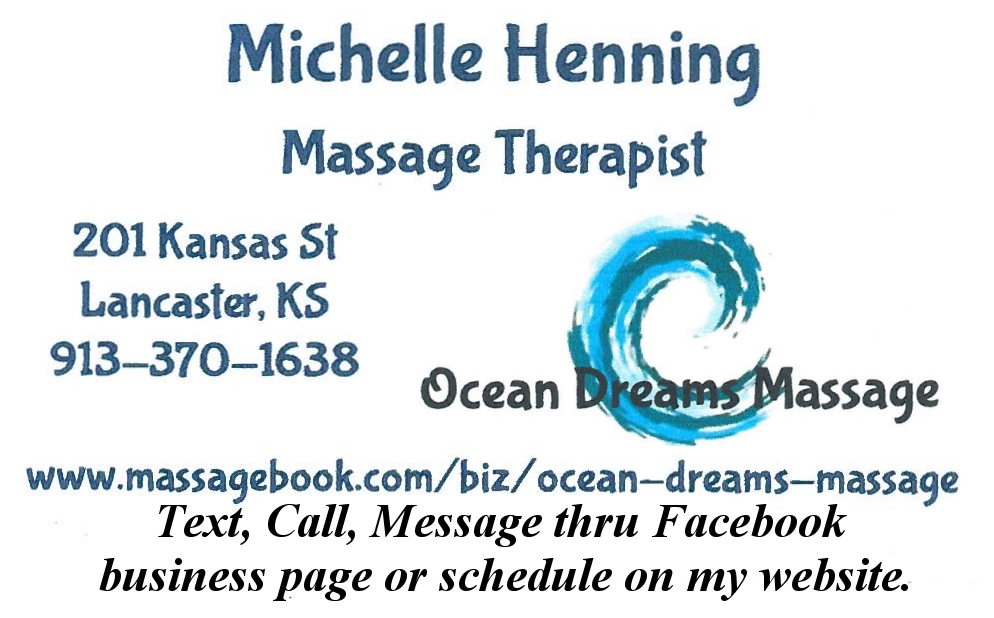 The Canada goose season remains open through Feb. 17, 2019 and the final segment of white-fronted goose season is Jan. 26-Feb. 17, 2019. The light goose (snow and Ross' geese) season is open through Feb. 17, 2019, and the Conservation Order for light goose hunting will open on Feb. 18, 2019 and close April 30, 2019. Late-season goose hunting is normally very good in Kansas because of the abundant harvested grain fields where the geese feed. Successful hunters scout afternoons and evenings, following flocks of geese as they fly between water roosting areas and feed fields. Once a preferred field is located, hunters contact the landowner for permission to hunt and set up with blinds and decoys the next morning.
The Conservation Order for light geese was established to reduce light goose numbers because the overpopulation is damaging the fragile tundra nesting grounds. During the Conservation Order, light geese may be hunted one-half-hour before sunrise to one-half-hour after sunrise, plugs are not required in shotguns and electronic calls may be used. There is no bag or possession limit.
Waterfowl hunters need an annual hunting license, federal Migratory Bird Hunting and Conservation Stamp, a Kansas State Waterfowl Habitat Permit, and a Kansas Harvest Information Program (HIP) Permit. Stamps and permits purchased after July 1, 2018 are valid through the late seasons. And KDWPT reminds hunters that hunting licenses purchased in 2018 are valid for 365 days from the date of purchase. The expiration date is marked on the license or hunters can log into their account at www.kshuntfishcamp.com to view licenses and permits they have purchased and when they expire. Non-toxic shot is required for duck and goose hunting.
Don't let the seasons close without getting out this winter. Late-season hunts are often marked with low competition and high success.
HISTORY IS FUN ~ Robert & Helen Caplinger
Old news from the 1926 Issues of Effingham New Leaf
HISTORY FROM OBITUARY OF MRS. JANET MACKAY. "Mrs. Janet Mackay passed away at her home in Effingham, May 26, 1926. Janet McNee was born Jan. 21, 1843, at Redneck Castle, Port of Monteith, Scotland, and at the time of her death was 83 years, 4 months and 5 days of age. July 39, 1868, she was married to Geo. Mackay in Glasgow, Scotland. Three years later they came to Wisconsin, locating near Janesville. After two years residence in Wisconsin, they came to Northeast Kansas and located on a 1000 acre farm in Brown county, belonging to Simeon Baker. Mr. Mackay was manager of the farm. Moving from there to the vicinity of Effingham.
"For a short time they lived on the Loomis and Logan farms, then purchased what is now the Henry Falk 160 acre farm. They erected a large house and barn. The neat appearance of the place, pretty grove and flowers, always attracted the attention of passerbys and favorable comment from their friends. Mr. Mackay died in May 1906.. After his death the farm was sold and the family built their spacious home in Effingham. Mr. and Mrs. Mackay were the parents of five children, Alex and Etta, at home, Mrs. R. B. Hawk, Centralia; George, the oldest, who died when a small child, and Nellie Sutter, who died twenty years ago.
"Soon after the organization of the Presbyterian church in the old depot, Mr. and Mrs. Mackay, of the Glasgow Presbyterian church, became identified with this church, were interested in all its activities and loyal supporters of the church. In the long life given Mrs. Mackay, she actively helped in the erection of three church buildings, but was always first and foremost a homemaker and mother.
"Etta and Alex have always lived with their mother, doing all in their power to comfort and cheer her and make her a happy home. Mrs. Hawk has lived, and the three have never failed to give her their most affectionate attention.
"Funeral services were held at the Presbyterian church with interment in the Evergreen cemetery. The pallbearers were J. R. Snyder, A. G. Valentine, Frank Hawk, Frank Marsh, Frank Sloman and Fred Sutter."
MADE GOOD IN ONE YEAR. "Otto Buddenbohm has purchased the Motor Inn Show room, including the stock of auto accessories and auto parts, together with the fixtures, and also the filling station. Mr. Buddenbohm came from Germany about a year ago, not knowing a word of English. He now speaks English well, has learned the auto repair business, is a hustler and everybody is predicting success for him. Mr. Buddenbohm is in possession of his new business."
HADN'T FORGOTTEN HOW TO SET TYPE. "Mrs. C. A. Hawk came to the New Leaf office, Wednesday, 'to set type,' just to see how much she had forgotten, in 15 years. She had forgotten very little and in a few minutes had one-fourth of galley set. Mrs. Hawk set type for the New Leaf for three years, when she was Miss Jennie Smith. She set like double geared lightning and talked at the same time. That's a feat not all type setters can perform. Mrs. Hawk says, 'If you once get printers ink on your fingers, you never get it off.' (Ed. Note: It wasn't too many years before she was back running the New Leaf.)
TRIP FOR FAMILY HISTORY. "Mr. and Mrs. C. L. Cummings motored to Kearney, Mo., to attend the unveiling of a marker to the memory of Mrs. Cummings great great grandfather, a soldier of 1812. Appreciate services were held in connection with the unveiling. From there they went to Excelsior Springs, where Mrs. Cummings will spend her vacation."
HISTORY FROM OBITUARY OF MRS. THOMAS CUNNINGHAM. "Mrs. Thomas Cunningham, 52 years of age died Sunday morning at her home five miles southwest of Effingham.
"Mrs. Cunningham, whose maiden name was Mary Ellen Dowling, came from Red Oak, Iowa, August 21, 1873 and was married to Thomas Cunningham, in Kansas City January 20, 1901. They moved to Atchison county shortly after their marriage.
"Surviving Mrs. Cunningham are her husband, a son, James Cunningham, at home and four daughters, Miss Alice Cunningham, employed by Carada & Page, Kansas City; Miss Winifred Cunningham, a member of this year's graduating class at St. Joseph's hospital, Kansas City; Miss Nora Cunningham, who resigned her position with the John Taylor Dry Goods Co., Kansas City, to come home to assist in caring for her mother, and Miss Mary Cunningham, a senior at ACCHS.
"Funeral services were held at St. Ann's church with interment in the parish cemetery."
HISTORY FROM OBITUARY OF JOHN MUMMERT. "John Mummert, who was a citizen of Atchison county for more than 36 years was buried in the Evergreen cemetery here last Sunday. Mr. Mummert was born in Franklin County, Pennsylvania, October 7, 1848. On June 19, 1870 he was united in marriage to Miss Margaret Kale who preceded him in death March 27, 1917. To this union were born two children. Mrs. Robert Bohannon who died in 1915, and Mrs. Ola Olson, who died March 13 of this year. Mr. Mummert came to Atchison county in 1880, locating near Lancaster and later moving to that which later was the home place one and three quarters miles southeast of Monrovia. Mr. Mummert was one of our highly respected citizens. He united with the United Brethren church when eighteen years of age and after coming to Kansas became a member of the Methodist Episcopal Church at Lancaster later transferring membership to Monrovia M. E. Church. For many years he was a faithful, dependable and supporting member. He died at Topeka, Kansas, Friday, July 2, 1926. He is survived by one sister, Mrs. Melissa Serges, of Mercersburg, Pa. and one brother, M. F. Mummert, of Bushnell, Illinois. There are three grandchildren, John Olson, of Everest, Kansas, Ralph Olson, of Farmington, Kansas and Miss Alice Bohannon, of Monte Vista, Colo.
"Funeral services were held at the M. E. church in Effingham. The pall bearers were W. A. Nye, Myers Hipple, Mark Snyder, J. A. Harman, D. O. Taylor and J. R. Snyder."
HISTORY FROM OBITUARY OF CATHERINE E. FEDDERSON HANSON. "Catherine E. Fedderson was born July 6, 1865, in Saxkjobing, Denmark, and passed out of this life at her home four miles north of Effingham on July 2, 1926. In February 1887, she left her parental home and came to America to Hiawatha, Kansas and on April 12 of the same year was united in marriage to Hans P. Hanson. In the spring of 1911 she came to the farm home where she died.
"Mrs. Hanson is survived by her husband, Hans P. Hanson, her four daughters, Mrs. Johanna Rajewick of Gregory, S. Dakota; Mrs. Anel Torkelson, of Hiawatha, Kans.; Mrs. Minnie Durigan, of Herbert, Nebr.; and Miss Marie Hanson, who is at home with her father. She is survived by two sisters and one brother in Denmark, and one sister, Mrs. Niel Nielsen, of Hiawatha.
"When she was twelve years old she was confirmed in the Lutheran church of Denmark.
"Mrs. Hanson was more than an ordinary woman. She was highly educated in her own language, was well reared, even to the extent of being in touch with the royal family, through her father, who wove tapestry for the king and his nobility. When her father died the king sent a wreath to be placed upon his casket. Mrs. Hansen, in her own country, led the life of a lady. She often told interesting things about her early life. When only a girl she had a disagreement with the Crown Prince about the future condition of the army and country, which greatly shocked her relative, but her prediction came true. When her parents celebrated their Golden Wedding anniversary, Mrs. Hansen returned to Denmark to attend the celebration.
"Funeral services were held at the Presbyterian church with burial in the Evergreen cemetery.
HISTORY FROM OBITUARY OF MRS. J. C. VALENTINE. "Mrs. J. C. Valentine passed away Wednesday morning. When Mrs. Valentine was a baby, her parents died in St. Louis when a scourge of cholera swept the town. She was kept by an aunt until adopted by a childless couple, Mr. and Mrs. Fred Schmidt, before she was a year old. During the Civil War the family lived at Plattsburg, Mo. and Mrs. Valentine often told about her foster father refusing to shackle the slave. He was a blacksmith. When the deceased was 11 years old, her foster mother died. After the war the father married a widow with three children but she remained with them until her marriage April 7, 1870, at Leavenworth. For four years, Mr. and Mrs. Valentine lived near Oskaloosa, moving from there to the farm occupied by her son, A. G. Valentine, who is also president of the N. K. Telephone Co. Thirty years ago, the deceased and her husband bought a home in Effingham. When it burned, a bungalow was built. Mrs. Valentine is survived by a son, A. G. Valentine and a daughter, Mrs. Mattie Stevenson. The oldest and youngest of the family. Three having preceded their parents in death: Edward, of the age of 21, Robert 13, and an infant. Mrs. Valentine was a member of the Methodist church.
"Funeral service were held in the M.E. church of Effingham with burial in the Evergreen cemetery."
HISTORY FROM OBITUARY OF JACOB H. HORN. "Mr. and Mrs. J. W. Wallack attended the funeral services of Jacob H. Horn, in Atchison, Friday. Mrs. Horn is Mr. Wallack's sister. Mr. Horn, 76 years old died Thursday at his home at the Northeast edge of Atchison.
"Mr. Horn had been a resident of Atchison county for almost half a century, and enjoyed an unusually wide acquaintance. He was born in Bellefontaine, Logan county, Ohio April 17, 1850, and came to Kansas in 1878.
"A year later on March 5, 1879 he married Mrs. Catherine Wallack of Effingham, at Effingham. Except for a short period when Mr. Horn had a dairy farm west of Atchison, they resided near Effingham on a farm and in Effingham until 1907, when they moved to Atchison, living with his son-in-law and daughter, Dr. and Mrs. C. L. Hixon, until Mr. Horn's death.
"Mr. Horn was rural route carrier out of Effingham post office for two years, in 1904 and 1905.
Surviving Mr. Horn are his widow, a daughter of Mrs. Hixon; two grandsons, Charles and Leslie Hixon; two brothers, John C. and Luther Horn, of Bellefontaine, and a sister, Mrs. George N. Detrick, of Bellefontaine.
"Funeral services were held at the home with interment in the Evergreen cemetery."
CLASSIFIED ADS
New Year...New You...New Opportunity! Crittendon Home Care is hiring for exceptional and reliable Caregivers. This is a terrific opportunity for a part-time or 2nd job. We provide service 24-7 and are looking to hire for all shifts. Apply at www.crittendonhomecare.com
"GUESS WHO"
Last week was the first principal of ACHS in 1891, J. M. Wilson. Do you recognize the building below?
LAST WEEK
Problems with this web site contact cap@thenewsleaf.com Last updated 1-21-2019
<![if !vml]>
<![endif]>