You are our Visitor
Those who would trade our freedom for the soup kitchen of the welfare state have told us they have a utopian solution of peace without victory. They call their policy "accommodation." And they say if we'll only avoid any direct confrontation with the enemy, he'll forget his evil ways and learn to love us. All who oppose them are indicted as warmongers. They say we offer simple answers to complex problems. Well, perhaps there is a simple answer—not an easy answer—but simple: If you and I have the courage to tell our elected officials that we want our national policy based on what we know in our hearts is morally right. ~ ~Ronald Reagan
If all that Americans want is security, they can go to prison. They'll have enough to eat, a bed and a roof over their heads. But if an American wants to preserve his dignity and his equality as a human being, he must NOT bow his neck to any dictatorial government. ~ Dwight D. Eisenhower
Between the Issues
DORIS JEAN FOSTER
Doris Jean Foster of Leawood, Kansas, passed away on October 24, 2014. A Celebration of Life will be held at 10:00 a.m. Saturday, November 1st at McGilley State Line Chapel, with a reception immediately following. Burial services will be at Evergreen Cemetery in Effingham, Kansas. In lieu of flowers, memorial contributions may be made to Children's Mercy Hospital, 2401 Gillham Rd., Kansas City, MO 64108.
Doris was born January 23, 1921 in Atchison, Kansas to Thomas Lloyd and Carrie Gladys (Polk) Cline. She was extremely intelligent and graduated from high school a year ahead of her class. As a young woman, Doris moved to Philadelphia and Washington D.C. to help out with the war effort. Following the war she came back to Kansas where she married James R. Foster Jr. on November 27, 1947. Together they raised two children.
Doris was a supportive wife and mother. She enjoyed her time residing in Wisconsin, Kansas, Idaho, California and most recently Kansas City again as part of the family journey.
She was both a Girl Scout and a Cub Scout leader, always enjoying time with her children. She was active with the League of Women's Voters. She enjoyed accounting and managed a tax office for a number of years. Doris loved to read and enjoyed crossword puzzles. She was an avid gardener, bridge player, and enjoyed bowling. She also had an interest in interior decorating.
Doris is preceded in death by her parents, her husband, Jim, and her siblings (Irene Blau, Merle Powell and Esther Cormode) Survivors include her daughter Marsha Foster and son Bob, his wife Cathy and stepson Gabriel , along with many nieces, nephews and extended family.
Fond memories and condolences may be left online at www.mcgilleystatelinechapel.com. Arrangements, McGilley State Line Chapel, 12301 State Line Road, KCMO, 64145. 816-942-6180
USDA Farm Service Agency Announces Key Dates for New 2014 Farm Bill Safety Net Programs
Land Owners Can Update Yield History and/or Reallocate Base Acres through Feb. 27, 2015;
Producers Select the Safety Net Program Best for Their Operation Beginning Nov. 17, 2014 through March 31, 2015
WASHINGTON, Oct. 2, 2014 – The U.S. Department of Agriculture (USDA) is announcing key dates for farm owners and producers to keep in mind regarding the new 2014 Farm Bill established programs, Agriculture Risk Coverage (ARC) and Price Loss Coverage (PLC). The new programs, designed to help producers better manage risk, usher in one of the most significant reforms to U.S. farm programs in decades.
"The ARC and PLC programs are a significant reform in the farm safety net," said Farm Service Agency (FSA) Administrator Val Dolcini. "FSA wants to keep producers well informed on all steps in the process. We will continue our outreach efforts and maintain resources online to help them understand the new programs before they come in to make decisions for their operations."
Dates associated with ARC and PLC that farm owners and producers need to know: Sept. 29, 2014 to Feb. 27, 2015: Land owners may visit their local Farm Service Agency office to update yield history and/or reallocate base acres. Nov. 17, 2014 to March 31, 2015: Producers make a one-time election of either ARC or PLC for the 2014 through 2018 crop years. Mid-April 2015 through summer 2015: Producers sign contracts for 2014 and 2015 crop years. October 2015: Payments for 2014 crop year, if needed.
USDA leaders will visit with producers across the country to share information and answer questions on the ARC and PLC programs.
USDA helped create online tools to assist in the decision process, allowing farm owners and producers to enter information about their operation and see projections that show what ARC and/or PLC will mean for them under possible future scenarios. The new tools are now available at www.fsa.usda.gov/arc-plc. Farm owners and producers can access the online resources from the convenience of their home computer or mobile device at any time. USDA provided $3 million to the Food and Agricultural Policy Research Institute (FAPRI) at the University of Missouri and the Agricultural and Food Policy Center (AFPC) at Texas A&M (co-leads for the National Association of Agricultural and Food Policy), along with the University of Illinois (lead for the National Coalition for Producer Education) to develop these online tools.
Covered commodities include barley, canola, large and small chickpeas, corn, crambe, flaxseed, grain sorghum, lentils, mustard seed, oats, peanuts, dry peas, rapeseed, long grain rice, medium grain rice (which includes short grain rice), safflower seed, sesame, soybeans, sunflower seed and wheat. Upland cotton is no longer a covered commodity.
Today's announcement was made possible through the 2014 Farm Bill, which builds on historic economic gains in rural America over the past five years, while achieving meaningful reform and billions of dollars in savings for the taxpayer. Since enactment, USDA has made significant progress to implement each provision of this critical legislation, including providing disaster relief to farmers and ranchers; strengthening risk management tools; expanding access to rural credit; funding critical research; establishing innovative public-private conservation partnerships; developing new markets for rural-made products; and investing in infrastructure, housing and community facilities to help improve quality of life in rural America. For more information, visit www.usda.gov/farmbill.
Sept. 29, 2014 to Feb. 27, 2015 Land owners make base reallocation/yield updates<![if !vml]>
<![endif]>
Nov. 17, 2014 to March 31, 2015 Producers make election between ARC/PLC
Mid-April through Summer 2015 Producers sign contracts for 2014 and 2015 crop years
October 2015 Payments for 2014 crop year, if needed
ACCHS GIRLS CC COME IN 3RD AT REGIONAL
The ACCHS Girls Cross Country team will be going to the state competition this next Friday at Rock Ridge thanks to their excellent effort at the regional event at Leonardville last Saturday. The team came in third place after Hiawatha and Gypsum.
Jack Siebert of Maur Hill, who has trained with the Tigers this season, came in 7th place and will also travel to the state competition. Congratulations to all the runners.
THANKS
The Effingham Library Board wishes to thank everyone for making "Boo in the Park" an enjoyable success. The Effingham Lions Club, Community Club, Farmerette Unit, St. Ann's Altar Society, Mary Martha and Nite Circles and Prairie View 4-H Club donated time and materials for entertainment and refreshments. Numerous businesses and individuals provided money and articles to fund the many activities during the celebration. Through the work of the community a fun filled event was accomplished. Sincerely, Nancy Keith, Pres. Effingham Library Board.
BIRTH ANNOUNCED
Tenley Mae Yaussi was born at the Atchison Hospital on Monday, September 8th, 2014 at 12:57 PM. She was 6lbs, 5oz and 19" long.
Parents are Sean and Ashley Yaussi, Horton, KS. Paternal Grandparents are Alan and Connie Yaussi, Hiawatha, KS. Maternal Grandparents are Brian Martin, Effingham, KS and Patricia and Norman Worthy, Atchison KS.
Northeast Kansas Library System Partners with Hoopla Digital to Give Patrons Online and Mobile Access to Free Movies, TV Shows, Music and Audiobooks.
Library cardholders can now borrow dynamic content directly from their smart phones, tablets and PCs
LAWRENCE, KS – Northeast Kansas Library System (NEKLS) today announced public availability of thousands of movies, television shows, music and audiobooks, all available for mobile and online access through a new partnership with hoopla digital (hoopladigital.com).
Cardholders of public libraries in the NEKLS region can now download the free hoopla digital mobile app on their Android or IOS device or visit hoopladigital.com to begin enjoying thousands of titles – from major Hollywood studios, record companies and publishers – available to borrow for instant streaming or temporary downloading to their smartphones, tablets, computers and Apple TV.
"hoopla digital gives patrons access to a broad range of digital content that includes movies, TV shows, music and audiobooks," says Mickey Coalwell, Library Development Consultant at NEKLS. "With the new service, patrons only need a library card to access this content on the hoopla app or web site at no charge. It's instant gratification for library users -- there is no waiting period for popular titles, and hoopla's automatic return means no late fees."
Northeast Kansas Library System is the first library system in the state of Kansas to partner with hoopla digital. Dorothy Bramlage Public Library in Junction City and Hays Public Library, along with Topeka and Shawnee County Public Library, offer the service to their cardholders.
"With hoopla digital, it is our mission to help public libraries meet the needs of the mobile generation. We've worked for years to create a best-in-breed service that is fun, fast and reliable. And we continue to secure content deals to expand the offering of movies, TV shows, music and audiobooks," said Jeff Jankowski founder and owner of hoopla digital.
About hoopla digital:
Hoopla digital is a category-creating service that partners with public libraries across North America to provide online and mobile access to thousands of movies, TV shows, videos, music and audio books. With hoopla digital, patrons can borrow, instantly stream and download free dynamic content with a valid library card. All content is accessible via hoopla digital's mobile app and online at www.hoopladigital.com. hoopla digital is a service of Midwest Tape – a trusted partner to public libraries for over 20 years.
For more information, please contact 800-875-2785 (US Only) or 866-698-2231 (Canada).
ELLERMANS WIN ANOTHER
Ty and Corbin Ellerman win CHAMPION HEREFORD STEER again in Wichita at the Kansas Junior Livestock Show.
THE FARMERETTES GO QUILTING
Farmerette members and guests Helga Huckaby, Monica Donaldson and Patty Haverkamp, traveled to Hamilton, MO, for the annual October trip. Hamilton, home of J C Penney, has several Quilting shops. The Farmerettes are choosing the theme and fabric for the 2015 quilt project. Several yards of material, etc. were purchased for personal projects. Lunch was at Poppy's Bakery. The specialty of the day was a bread bowl with potato soup. The November meeting will be 14th at the home of Mary Lou Bowen.
CLUB'S APPRECIATION NIGHT
The Effingham Community Club hosted its annual appreciation night, October 22 in ACCJH/SH Commons Area with 19 members and 30 guests attending. Special guests were the Lions Club members and spouses, Effingham Library Board members, library staff and library volunteers and their families and the club members' spouses. All the special guests are big supporters of the Effingham Community Library. The club, which is celebrating its one hundredth year, has always supported the library.
The evening began with Nancy Keith welcoming everyone followed by Nancy Fasse giving the blessing. Then everyone enjoyed a bountiful potluck dinner prepared by the Community Club members. While everyone was enjoying their meal minstrel Terry Heineken of Everest strolled among the diners strumming on his guitar and singing. Everyone enjoyed his music and gave him a big round of applause. (photo right)
The ACCHS Soundmasters presented a musical program under the direction of Amy Eckert, Music director. Mrs. Eckert invited everyone to attend "Cinderella," a musical which is being performed on Friday evening November 7th , Saturday November 8th and Sunday Matinee November 9th. Everyone enjoyed the musical program. (photo below)
Beverely Jeffrey, Club co-chairman, thanked everyone for their support and for coming.
Librarian Amy Stanton thanked the Lions Club for their support of the library and the community, and the library board, volunteers and the Community Club for their continuous support. She also thanked all those who made Boo in the Park a success including the Lions Club, St. Ann's Altar Society, Nite and Mary Martha Circles, and Farmerette FCE. She gave a special thank you to Nancy Keith, who volunteers every week at the library. She concluded with these words, "without you we wouldn't have a library."
Beverely announced that the club is collecting gifts for the veterans at Dwight D. Eisenhower VA Medical Center in Leavenworth at the November 24th meeting. She also announced November's program is on Home Security, given by Angie Kreider. Anyone interested in Home Security is welcome to attend. The club meets in the City Council room at 7:00 p.m. November 24th.
Jon Allen, Lions president, said that he appreciated the Community Club letting the Lions Club help celebrate their 100th birthday and helping him and his wife Joan celebrate their 48th anniversary.
SOMETHING NEW AT THE LIBRARY
Have you heard that hoopla has arrived at the Effingham Community Library? What in the world is hoopla and why should you be interested?
Well, hoopla is a FREE digital media service available through your library that you can use to borrow a great selection of movies, television shows, education/instructional videos, documentaries, full music albums and audiobooks using your browser (IEB+, Chrome, Firefox or Safari) select smartphones and tablets. It's easy to sign up and to use. Best of all, there's no waiting, no holds, and no late fees!
What do you need to sign up for hoopla? You must have a library card from you local library, and email account. You must be in good standing with your library (not blocked, expired or restricted). Also, you need access to the internet, a compatible device, and will need to create a password.
Are their ads on hoopla? No! Hoopla has no ads or commercials!
How often does hoopla get new content? Typically, hoopla adds new content weekly, but they are constantly working with content providers to add content to the hoopla's offerings.
Do you need to be connected to the internet? To check out your titles and stream them, yes. On mobile devices, hoopla allows you to download the content onto your device for a limited time. Will my device work with hoopla? Hoopla is compatible with the most laptops and computers running Windows 7 or higher, Mac OSX 10.6 or higher, newer smartphones, tablets (iOS 6+ and via select Android devices), and via Kindle Fire HDX (no other Kindle devices are supported at this time).
For more information check with the Effingham library.
ATCHISON CITY, ATCHISON COUNTY LAUNCH
COOPERATIVE EMERGENCY NOTIFICATION SYSTEM
ATCHISON, KANS.—According to Wesley Lanter, Atchison County Emergency Management director, citizens of Atchison County are now eligible to receive alerts, notifications and weather warnings via phone calls, texts or email.
"Citizens in Atchison County can receive notification of emergencies in their neighborhood as well as general information and weather alerts," Lanter said. "Residents and businesses can tailor their profile online and decide what type of messages they prefer to receive, as well as how they receive the message through telephone, text and/or email."
The alert system is a cooperative effort between Atchison County and the City of Atchison as a way to keep residents sage and informed. "We're excited about getting this system up and running," Atchison City Manager Trey Cocking said.
The CodeRED system allows authorities the ability to select a particular section of the city or county to send notifications. "This system gives us a powerful public communication tool for street closures, water service interruptions, and of course public safety issues, just to mention a few," Cocking said. This applies to those who rely on cell phones instead of home phones as well. Lanter said CodeRED pushes alerts based on the user's current location as well as the address listed on his or her profile. The notifications are provided at no-charge to citizens (other than the standard text rates that may apply).
Citizens can ensure they receive alerts by registering online through the CodeRED community enrollment page. The secure, customized page allows residents and businesses to add phone numbers to their profile as well as the physical address of a home or business. On the enrollment page, one can tailor the notifications to include emergency alerts and general notifications, as well as several types of weather alerts from the National Weather Service including tornado, thunderstorm and flash flood warnings. Additionally, citizens are able to alter the notifications they receive at any time.
For a link to register for the alerts, please see the Atchison County website at www.atchisoncountyks.org or the City of Atchison website at www.cityofatchison.com. The respective Twitter and Facebook pages contain the link to the community enrollment page as well. If a person does not have internet access, he or she may call the Atchison County Emergency Management office at 913-833-4025 to register.
For more information on the notifications or how to register, please contact Lanter at 913-833-4025 or wlanter@atcoks.org
USD 377 SCHOOL NEWS
FALL PLAY PRODUCTION ABOUT READY
Have a Night on the Town! Attend the ACCHS Premier of Rodgers & Hammerstein's Cinderella on Friday, November 7 at 7:00, Saturday, November 8 at 7:00, and/or Sunday, November 9, at 2:00. On Friday, November 7, there will be a free-will donation spaghetti dinner with garlic bread and salad – serving from 5:00 to 6:30 in the Commons prior to the play. Proceeds benefit After Prom. During intermission at each performance there will be a free-will dessert bar which will benefit the Drama Club. The play is $5.00 for Adults and $3.00 for students and senior citizens, children under 5 years of age are admitted free with a paid adult admission.
Pre-order your DVD of the ACCHS production of Rodgers & Hammerstein's Cinderella. DVD's are $10.00 each. Order forms are available on the JSHS web page or in the JSHS Office. Proceeds benefit After Prom.
USDA Approves Bond Project, $9.8 million Reserved for the District
Loan would finance facility upgrades and improvements, contingent upon voter support
Steve Wiseman, Superintendent
USD 377 received good news in advance of its $9.8 million bond issue to upgrade and enhance its elementary and junior/senior high facilities. After six months of hard work, the district's application for a Rural Development Loan, which would pay for the bond projects, was approved by the USDA.
Securing a $9.8 million USDA Rural Development Loan was important to the Board, because it meant being able to demonstrate a need and that the scope meets USDA cost standards. The bond would help fund four projects that will make our schools safer, healthier, and more operationally efficient. These are key projects designed to address high priority building renovations and upgrades. Our engineers estimate the district will be able to save approximately $51,000 annually from energy efficiency upgrades.
It's exciting to finally get official notice of approval from the USDA on our bond project and that loan funds in the amount of $9.8 million have been reserved for our district. We are hopeful USDA endorsement will help validate the project and underscore how important this is to the future of the district.
The loan is contingent upon USD 377 voters approving the bond election on November 4.
THIS WEEK'S SCHEDULE
October 28 Tuesday
RED RIBBON WEEK – SOCK OUT DRUGS WITH CRAZY SOCK DAY
NO JSH ACADEMIC ASSISTANCEHS STUCO MEETING
Time: 7:15 AM Details: JSH Room 117
Scheduled by Mrs. Walters
JH GBB @ ROYAL VALLEY-Time: 4:30 PM (Dis 2:45, Dep 3:00, Ret 9:00 PM) Details: Royal Valley JH, Mayetta, KS 4:30 pm - 7th "A", 5:30 pm - 8th "A", 6:30 pm - Combined "B"
HS GBB MEETING-Time: 3:15 PM Details: JSH Commons
PARENT-TEACHER CONF.
Time: 4:00-7:00 pm PLAY FULL CAST PRACTICE
Time: 7:00 PM to 8:30 PM Details: JSH Aud
October 29 Wednesday
RED RIBBON WEEK – WEAR YOUR BEST RED
NATIONAL FFA CONVENTION
Time: Lv 7:30 AM Details: Louisville, KY
EMPORIA STATE MATH DAY
Time: Lv 7:00 AM, Ret 3:15 PM Details: ESU, Emporia Scheduled by Mrs. Kramer
YEARBOOK FIELD TRIP
Time: Lv 7:00, Ret 3:15 PM
Details: Tarkio HS, 312 S 11th St,, Tarkio, MO 64491
JSH SSR
Time: 12:57 PM to 1:12 PM Details: JSH
PROM COMMITTEE MEETING
Time: 1:12 PM to 1:28 PM Details: JSH Room 130
HS SCHOLAR'S BOWL PRACT.
Time: 3:25 PM to 5:15 PM Details: JSH Room 115 Scheduled by Mr. English
PLAY SOLO/SCENE WORK
Time: 3:30 PM to 4:30 PM Details: JSH Aud
HS FB TEAM DINNER
Time: 5:00 PM Details: JSH Commons Scheduled by Senior Football Parents
October 30 Thursday
ASSEMBLY SCHEDLUE
RED RIBBON WEEK – TIGER PRIDE DAY – ORANGE & BLACK DAY
NATIONAL FFA CONVENTION
Details: Louisville, KY
SCIENCE CLUB TRIP TO KU
Time: Lv 8:30 AM, Ret 3:00 PM
Details: KU Center for Remote Sensing 2335 Irving Hill Road, Lawrence
JSH PEP RALLY
Time: 2:48 PM to 3:15 PM Details: JSH Gym
October 30 Thursday (Cont'd)
JSH ACADEMIC ASSISTANCE
Time: 3:45 PM to 5:15 PM Details: JSH Library
PLAY FULL CAST PRACTICE
Time: 3:30 PM to 5:15 PM Details: JSH Aud
HS FB –H- w/PLEASANT RIDGE
Time: 7:00 PM Details: Tiger Stadium *District Contest*
Parent's Night 6:45 (Parents arrive at 6:30)
October 31 Friday
TEACHER COMP DAY – NO SCHOOL
Classes held at Vo-Tech
NATIONAL FFA CONVENTION
Time: Ret 5:00 PM Details: Louisville, KY
CLASS 3A STATE CC
Time: 10:30 AM (Dep 8:00, Ret 3:30 PM)
Details: Rim Rock Farm, US 59-24 HWY & County Line Road 1045, Lawrence, KS Boys Race: 11:30 am, Girls Race: 1:00 pm
CLASS 3A STATE VOLLEYBALL
Time: TBD Details: ESU, Emporia
November 1 Saturday
CLASS 3A STATE VOLLEYBALL
Time: TBD Details: ESU, Emporia
NATIONAL FFA CONVENTION
Details: Louisville, KY
PLAY SET CONSTRUCTION
Time: 9:00 AM to 12:00 PM Details: JSH Aud
JH WR @ DONIPHAN WEST TOURNAMENT
Time: 9:00 AM (Dep 7:15 AM, Ret 4:00 PM)
Details: 642 Kansas 20, Denton
November 2 Sunday
OPEN GYM (BASKETBALL)
Time: 5:00 PM to 7:00 PM Details: JSH Gym
MUSCOTAH NEWS ~ CJ Hanson
WOW! What nice weather we have had lately! Hope it continues for awhile.
A lot of you parents have probably been and still are busy designing and making your child's Halloween costume. Don't forget to bring your little ghosts and goblins by the Mercantile on October 31st for a treat bag. The store will stay open until 7:30pm to greet you.
BIG things are happening at the Mercantile! It has its three sinks installed and has been approved by the Kansas Department of Agriculture, the Division of Food Safety inspector and given the go ahead to serve its customers biscuits and gravy, crock pot soups and chili, burritos, etc. It was hoped that the new building on Main Street could have been built this fall but due to lack of funds that couldn't happen. Plan B is now in effect to generate more income and to let everyone know what is planned for the future location, but to a greater extent. We need the community's input as to what you would like to have served, what days of the week, what times, etc. The Mercantile is here to benefit the community and we need to hear from you. Your suggestions are appreciated. Saturday, November 1st the Mercantile will open at 8am with the usual cinnamon rolls and coffee, but there will also be biscuits and gravy available for the first time being served until they are gone. Beginning at 11am crock pot potato soup and another soup will be available until they are gone. This will happen each Saturday and it will have to be decided when it is desired during the week. On November 8th, so not to interfere with the Outreach Hunters/Community Breakfast, the Mercantile will not have breakfast and will open at 10 am and have soups available beginning at 11.
Daylight Savings Time ends November 2nd so set your clocks back an hour on Saturday night so you won't be late for church Sunday morning.
The Half-Century Club will have their monthly lunch get together on Monday, November 3rd at noon in the community building. Jeff and CJ Hanson are the hosts. Bill Postma will have his arrowhead, etc. collection on display and will have a short presentation after lunch. He spends a lot of time walking the nearby creeks and is very knowledgeable concerning his finds. Bring a dish to pass and join us.
The Muscotah Cancer Support Group will meet the evening of November 3rd at 6:30pm. Do you have any suggestions for fund raisers for the Relay For Life? Come let them know. Also come share your cancer concerns.
Since the community building will be occupied with voters on Tuesday, November 4th, Election Day, the regular meeting of Outreach will be at 6:30 on Wednesday, the 5th. Their next event will be the annual Hunters/Community Breakfast on Saturday, November 8th serving biscuits and gravy, sausage, eggs, coffee, and juice from 7:30 to 10 am for a free-will donation.
BINGO! The next BINGO session will be Saturday, November 15th from 2 to 4pm in the community building. Funds raised go to the American Cancer Society. Mark your calendar and plan to come.
Those having a birthday in the Month of November are: on the 1st—Logan Enzbrenner and Sharyl Leitch; 5th—Kayla Bodenhausen; 6th—Amy Kirkendohl and Ellie Mae Leitch; 8th—Tate Smith; 9th—Aiden O'Brien and Marilyn Lindstrom; 14th—Emily Handke; 18th—Wanda Small; 20th—Jim Schesser; 22nd—Bea Ray; 24th—Al Schirmacher; 26th—Amy Smith and Jim Weaver; 27th—Rose Smith; and on the 28th—John Armstrong, Jr. Happy Birthday to all of you!
Those celebrating an anniversary in November are: Gary & Lisa Merz on the 14th and Cecil & Pam Coffman on the 27th. May "Your" day be a special one!
Other dates to remember in November are: the 2nd—Daylight Savings Time ends; the 4th—Election Day; the 11th—Veterans Day; and the 27th is Thanksgiving Day!
Thought for the week: You can if you think you can!---George Reeves.
Ham & Beans And Chicken & Noodles Fall Meal
<![if !vml]>
<![endif]>
St. Ann's Church
(Parish Center)
Effingham, KS
Sunday, November 9th 2014
Serving 11:00 AM – 2:00 PM
<![if !vml]>
<![endif]><![if !word & !ppt & !excel & !vml]><![endif]>
Free Will Offering
Carry Outs Available – Call (913)-833-2268
NEW BEGINNINGS ~ Jack Albright
WALKING THROUGH DEATH VALLEYS
"Even though I walk through the valley of the shadow of death… (Psalms 23:4 NIV)
I gently remind readers that each person will walk through at least two shadowy death valleys. We have already walked through several valleys when friends or loved ones have died. Each of us will, sooner or later, walk through our own shadowy valley. The Bible furnishes the Boy Scouts their famous motto: "Be Prepared."
The tragic accidental death of Allie Jade Rebant, age two, has sent shock tremors through our town and county. The very young and the very old shiver together in this shadowy valley. Even those with blurred understanding of the life cycle of nature are often alert. Those in touch with the spiritual contemplate: "Man is destined to die once and then face judgment." (Hebrews 9:27 NIV)
Each of us will be softened or hardened because "The same sun that softens wax, hardens clay." (author unknown)
Walking through shadowy death valleys reminds me of the book by W. Phillip Keller, "A Shepherd Looks at Psalms 23." Keller was a profession shepherd and speaks with authority as he interprets this famous poem.
Keller describes the four seasons from a shepherd's viewpoint. Winter is spent with the sheep corralled and fed at the home ranch. In early spring the grass grows and the sheep graze in lush pastures. Summer brings heat and grass dries and water becomes scarce, so the shepherd takes his flock into mountains where snow has melted and lush grass is abundant and water is plentiful and pure.
The closest and easiest trek up the mountain is through the valleys where the water flows but it is also dark and shadowy except at noon. Wind inspires trees and bushes to speak with voices that may frighten the sheep. Predators also hide among the rustling leaves ready to attack and kill. The shepherd is their only defense and his steadfastness builds or betrays their confidence.
The shepherd and sheep live together in the high country until snow and ice make them return through the same shadowy valleys on the way to the home ranch for the winter. This brings the sheep through this frightening valley of shadows twice each year.
As a pastor, Chaplain and Grief Counselor for over sixty years, I have been in close contact with thousands of people who have gone through shadowy valleys of death. The responses shown by individuals reveal attitudes that often surprise those who know them well. Some almost "dissolve" into helplessness. Others become boisterous and bossy to cover their insecurity. Some fortify themselves with drugs and alcohol as defenses from facing reality. Each individual deserves to face their losses in ways that do not endanger themselves or others.
In our after-care grief support classes, we try to help people learn healthy ways to face the reality of their losses in order to restore their confidence that they have a life without the one they have lost. One woman wrote a poem with the title, "I Live." She celebrates that she is a whole, complete person within herself. She is not a partial person who needs another partial person to make her a whole person. There is a subtle danger in the comical reference to a spouse as 'my other (or better) half.' It requires both halves of an apple to make it a whole apple.
We received a meaningful response from a past member of a support group: "You taught us well how to help other people who go through the trauma of losing a loved one."
COME ONE, COME ALL, BIG OR SMALL…PUMPKINS, THAT IS!!
BRING IN YOUR DECORATED PUMPKIN
(CAN BE CARVED OR DECORATED)
TO THE EFFINGHAM BRANCH OF
EXCHANGE NATIONAL BANK & TRUST
DROP OFF BEGINNING: Monday October 27, 2014
PICK-UP WILL BE: Friday October 31, 2014
THE WAY IT WORKS:
The more votes you have, the better chance you have of winning. So come in on a daily basis and vote for yourself!! First, second and third-place prizes will be awarded for the persons with the most votes. Anyone is eligible, but only one entry per person!
OBITUARIES
John Gary Woodward Sr., 83, of Lansing, Kansas, passed away on Wednesday, October 22 at Cushion Memorial Hospital in Leavenworth, Kansas. He was born on February 7, 1931, in Leavenworth, Kansas, the son of John Glen and Lillie Jane (Stevens) Woodward, both of whom are deceased.
Gary attended the public schools of Leavenworth (K-12), graduating from Leavenworth Senior High School in 1949. He was granted a B.S. Ed, degree from Kansas State Teachers College of Emporia in 1954; and a M. Ed. degree from the University of Kansas, at Lawrence, in 1963. He taught his first eight years in Leavenworth County, five years at Jarbalo Rural High School (1954-1956 & 1959-1962) and three years at Easton Rural High School (1956-1959). He was Principal of Princeton Schools (Grades 1-12), at Princeton, Kansas, for one year (1962-1963). He then went to Effingham, Kansas, where he held the position of Elementary Principal for 22 years (1963-1985), the last 19 years of which he was Principal of all the elementary schools in Atchison County (1966-1985),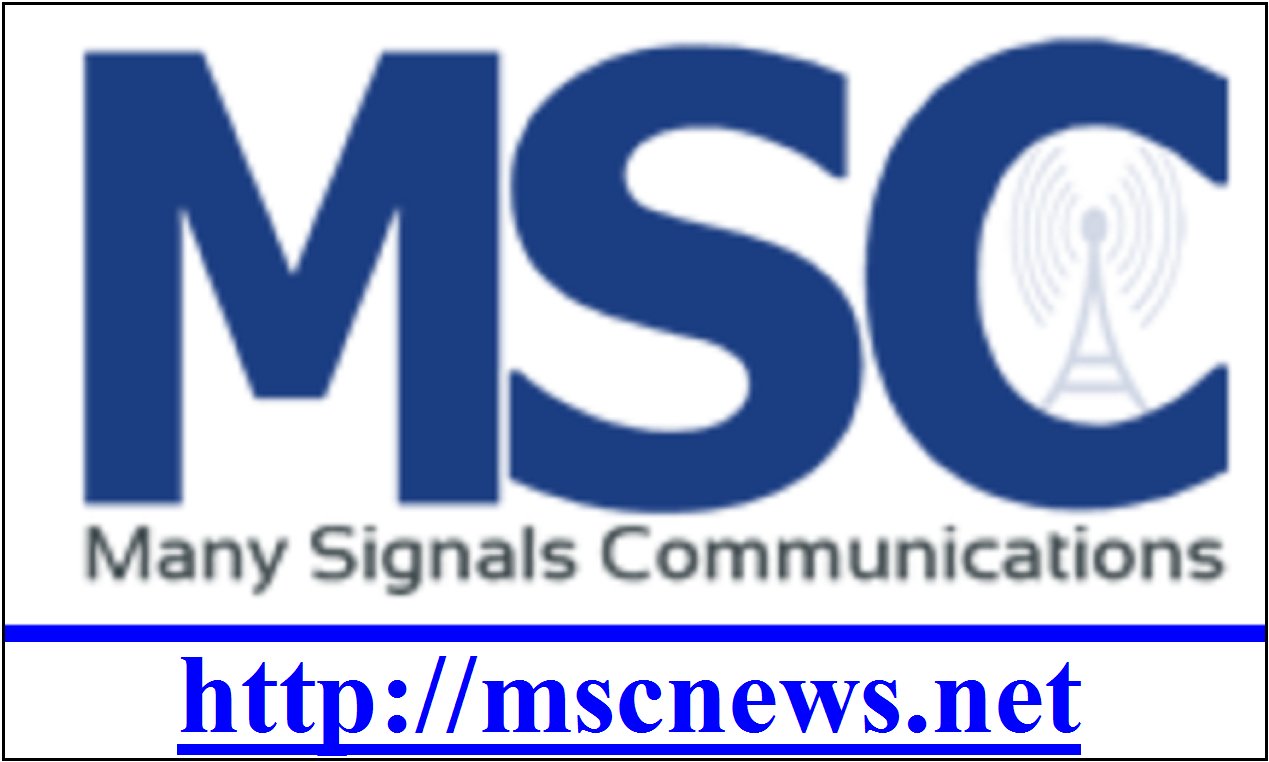 outside of the City of Atchison. He was elected to the City Council of Effingham in 1983 and served in that position for two years. He was Principal of the Elementary and Middle Schools in Overbrook, Kansas for three years (1985-1988); and Vice Principal of the Elementary and Middle Schools in Richmond, Missouri for two years (1988-1990). He then became semi-retired, teaching part-time, as a GED Instructor at the Kansas State Correctional Facility in Lansing for two years (1991-1992); and as an ABE/GED instructor for Saint Mary College Outfront for 13 years (1992-2004), the last ten years of which he was assigned to the Dwight D. Eisenhower VA Medical Center in Leavenworth (1994-2004). Over the course of these years, Gary was a teacher, mentor, and leader to many, many students. He was very proud of his former students and loved to stay in touch via Facebook! His true passion was researching his family's Genealogy. Gary also loved spending time with his children and grandchildren.
Gary was married to Ruth Mateel Peak on March 29, 1953. Together, the two created a loving home to six children. Gary was preceded in death by his wife Ruth, daughter Mary and step grandson Brian. On January 1, 1999, Gary married his childhood sweetheart Eva Pauline Gilman. Pauline survives in the home. Gary is also survived by his sons John Gary Woodward Jr. and wife Julie of Emporia, KS, Mike Woodward of Green Cove Springs, Florida, Dave Woodward of Newton, KS, Josh Woodward and wife Gillette of De Soto, KS, his daughter Susan Sinclair and husband Gary of Atchison, KS, his step-sons Stephen and wife Chris Freed of Manhattan, KS, David and wife Julie Freed of Lisbon, IA and Robert and wife Janet Freed of Delta, CO, eleven grandchildren and nine great grandchildren, five step-grandchildren, one step-great grandchild.
Visitation was Sunday, October 26 from 5:00 - 7:00pm at Leavenworth First Christian Church, 6th and Shawnee. Services were held Monday, October 27 at 10:00am in the same location. To express condolences to the family, please visit: http://www.davisfuneralchapelinc.com.
In lieu of flowers, the family requests donation be made to the Leavenworth First Christian Church, 130 North 6th, Leavenworth, KS 66048.
LETTERS TO THE EDITOR
IN PRAISE OF HUNTING ~ John Schlageck, Kansas Farm Bureau
During the early days of our country, settlers hunted out of necessity. While farming and trading provided them with a great deal of food, it wasn't enough for sustenance. In order to survive, they hunted, fished and trapped wildlife where they lived and worked.
Today, hunting in America offers two major benefits to society: wildlife management and an economic boost.
Protecting wildlife makes sense from an environmental standpoint in today's society. This allows for future hunting seasons. Wildlife management also ensures overcrowding will be less likely.
Today, most wildlife populations continue to thrive under conservation programs put into place in the early 1900s. For example, the white-tailed deer population was a meager half a million 100 years ago. With careful conservation efforts, plentiful crops, well planned hunting seasons and reasonable limits for hunters, the population has grown to approximately 32,000,000.
Almost every other wildlife species has flourished as well. Most of these animals number in the millions today. This wasn't the case before the efforts of hunters and wildlife enthusiasts became commonplace.
Just as impressive are the numbers on the economic impact of hunting. With approximately 6 percent of the U.S. population hunting today, business is booming.
For countless small businesses in rural communities in Kansas and across this nation, hunter spending plays a major role in economic success.
Local shops, outfitters, hotels, convenience stores, restaurants and landowners all benefit. In 2011, nearly 13.7 million hunters spent $38.3 billion, according to a 2011 U.S. Fish and Wildlife Service survey.
In addition to the 680,000 jobs supported by hunters, hunting generated $11.8 billion in tax revenues for federal, state and local coffers. Wildlife agency positions are also supported by sportsmen through the purchase of hunting licenses and funds collected as excise taxes through the long-running Federal Aid in Wildlife Restoration
These sportsmen contribute on average $8 million per day, much of which goes toward conservation efforts. Billions of dollars have been used to protect the habitats of fish and wildlife throughout the country.
Through conservation efforts, money generated and jobs created, hunting remains a positive engine in this country's economic industry. What many fail to understand about this sacred tradition is that it isn't just about the act itself.
Hunting provides the opportunity to experience nature. Some sportsmen will tell you the best part about hunting isn't shooting; it is the peacefulness and serenity of being outdoors.
Some may even feel a connection with their ancestry while hunting. It's also an opportunity to pass such traditions to their children and friends.
For generations, families have shared these experiences and it has strengthened their relationships. It is a visceral feeling that can strengthen family bonds. Hunting remains a way of sharing in nature's beauty and the dynamic between human and animal have few comparisons in society today.
Hunting prevails as a part of our American identity. Millions of people take pride in hunting. Their experiences are much bigger than themselves and create this community called hunting.
John Schlageck is a leading commentator on agriculture and rural Kansas. Born and raised on a diversified farm in northwestern Kansas, his writing reflects a lifetime of experience, knowledge and passion.
Atchison County Community Jr. High Student Council
invites you to a:
FAMILY MOVIE NIGHT FUNDRAISER
Saturday, Nov. 15, 2014
Jr./Sr. High School Commons
NOW SHOWING:
Cheap date night!
RATED PG
Showtime:
6:30pm
Tickets cost
$5.00 per person (includes 1 bag popcorn & drink)
Doors open at 5:45 for Christmas activities for the kids. For an additional cost, come early for face painting, cupcake decorating, color pages, pictures with Buddy, Jovi, the elves, Santa & Mrs. Claus.
Don't forget to visit our SANTA SHOP with Christmas themed knick knacks, gift baskets, elf memorabilia etc. Also, bring your pillows, blankets, sleeping bags, bean bags and the family for a fun filled evening of Christmas ELF entertainment! There will be a snack bar with movie theater popcorn, candy, hot pretzels, soda pop, hot dogs, nachos, chips, cookies, hot cocoa, hot cider, brownies and more!
All are invited to come; elementary, Jr. & Sr. high students and community members! Bring your friends!
For more info., contact: Jr. High StuCo Sponsor, Mrs. Cave or any JH StuCo member.
GOVERNMENTAL NEWS
Below are the unapproved minutes of the Tuesday, October 21, 2014 meeting of the Atchison County Commission
Pursuant to the law the board met in Regular Session with Chairman Jeff Schuele calling the meeting to order at 1:00 pm with Commissioners Mike Bodenhausen and Henry W. Pohl was present. County Clerk Pauline M Lee recorded the minutes. County Counselor Pat Henderson was also present.
Board recited the pledge of allegiance.
Minutes of October 14th were reviewed and Commissioner Pohl made a motion to approve as submitted, Commissioner Bodenhausen second with Chairman Schuele calling for a vote, all voted aye, motion carried.
Committee reviews- Commissioner Bodenhausen said that he had a Multi County Health meeting last night, CEO is working out very well.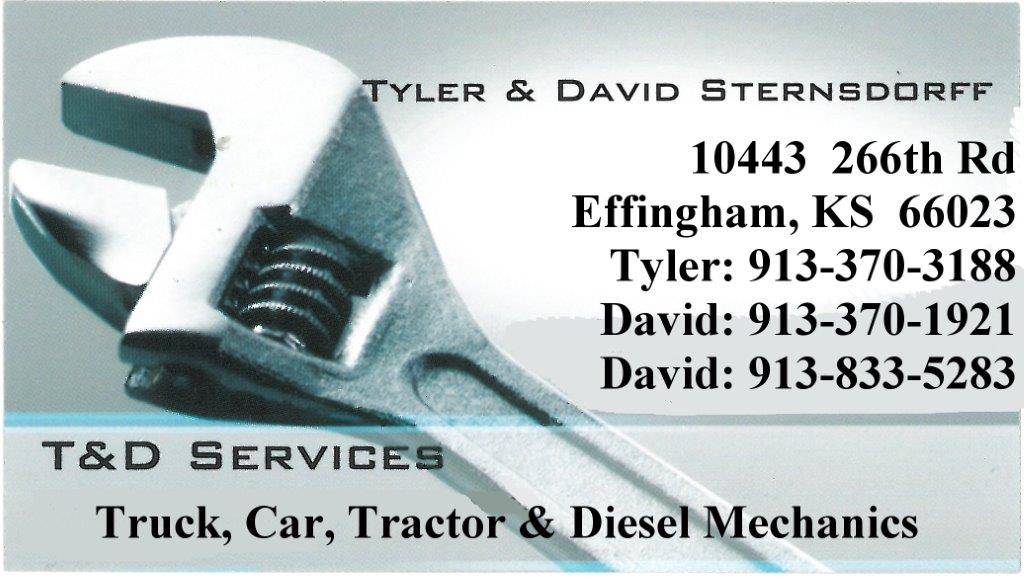 Chairman Schuele, Pat Henderson, County Counselor and Chase Brunnick, Solid Waste Manager will be attending a Household Hazardous Waste meeting tomorrow in Holton.
Commissioner Bodenhausen said that he was supposed to have a NEKES meeting next Tuesday, but he told them that he would not be able to attend since that is there regular meeting date.
Matt Dorssom, Road and Bridge Superintendent appeared with a request for road signs, $715.02, request approved.
Chairman Schuele said that the commissioners met with Matt Dorssom, Road Superintendent out at the High Risk Road Project on 262nd, still some concerns on turning, etc.
Commissioner Bodenhausen made a motion to have Chairman Schuele sign in behalf of the county the budget requests for county District Court, Soil Conservation and Extension Council, Commissioner Pohl second the motion with Chairman Schuele called for a vote, all voted aye, motion carried, 3-0.
Board went over sanitation codes, Dennis Foster, Sanitarian talked with Pat concerning some modifications to Atchison County Sanitation codes.
Chase Brunnick, Solid Waste Manager appeared to talk with the board about full time position instead of part time, he had an former employee that was interested in the job, board said that will need to interview other potentials since he had advertised for the position. Commissioner Bodenhausen said that they would have to revisit it in 6 to 10 months. Also talked to the board about Deffenbaugh and Waste Management, Chase has talked with someone from Deffenbaugh but hasn't been able to get a hold of anyone at Waste Management, Pat Henderson County Counselor said he feels that Deffenbaugh would honor contract until end of year, Commissioner Pohl said he agrees with Pat Henderson about the contract, Chase will try to get a hold of someone from Waste Management.
Commissioner Pohl asked Chase if he talked to anyone at the city concerning times that the trucks would be coming into the transfer station. Chase said he was told a target of 4:30 pm.
Courtney Calhoon, Administrative Office appeared with Bills for Board to sign off on for payment on October 22nd.
Board received a copy of a letter to William Speer, Muscotah Cemetery from Pat Henderson, County Counselor concerning an inquiry from Jackson County Commissioners on a cemetery in Jackson County that has been abandoned and is In Muscotah Cemetery and the cemetery district has an obligation to maintain it.
Commissioner Bodenhausen made a motion to go into executive session for five minutes on an attorney client privilege and to have Pat Henderson, County Counselor present, and to resume open meeting at 2:47 pm, Commissioner Pohl second with Chairman Schuele calling for a vote, all voted aye, motion carried.
No decision made.
The Leadership Atchison group appeared before the board to see how the board conducted their meetings and to ask questions of the board, those present were Christy Issac, leader, Emily Hanson, Casey Quinn, Andrew Dilts, Sean DePre Karen Falk, Terry Knopke, Troy Wehking, Zach McNulty, Mary Jane Sowers¸ board took the group on a tour of the courthouse.
Commissioner Pohl made a motion to adjourn at 3:17 pm with Commissioner Bodenhausen second the motion with Chairman Schuele calling for vote, all voted aye, motion carried.
Attest: Pauline M Lee, County Clerk
Governor Sam Brownback outlines actions to protect Kansans from federal overreach
State files official comments on proposed Waters of the U.S. rule change
Topeka— Kansas Governor Sam Brownback announced this morning that the State of Kansas would file formal comments with the U.S. Environmental Protection Agency and the U.S. Army Corps of Engineers regarding proposed regulations clarifying which bodies of water are covered under the Clean Water Act.
Governor Brownback, along with Secretary of Agriculture Jackie McClaskey, Kansas Dept. of Health and Environment Secretary Dr. Bob Moser, and stakeholders expressed concerns that the draft regulation would greatly expand the EPA's regulatory power, significantly impacting the state's agriculture and energy industries. A letter urging retraction of the rule was signed by the Governor and five of his Cabinet secretaries and sent to the EPA and Army Corps of Engineers today.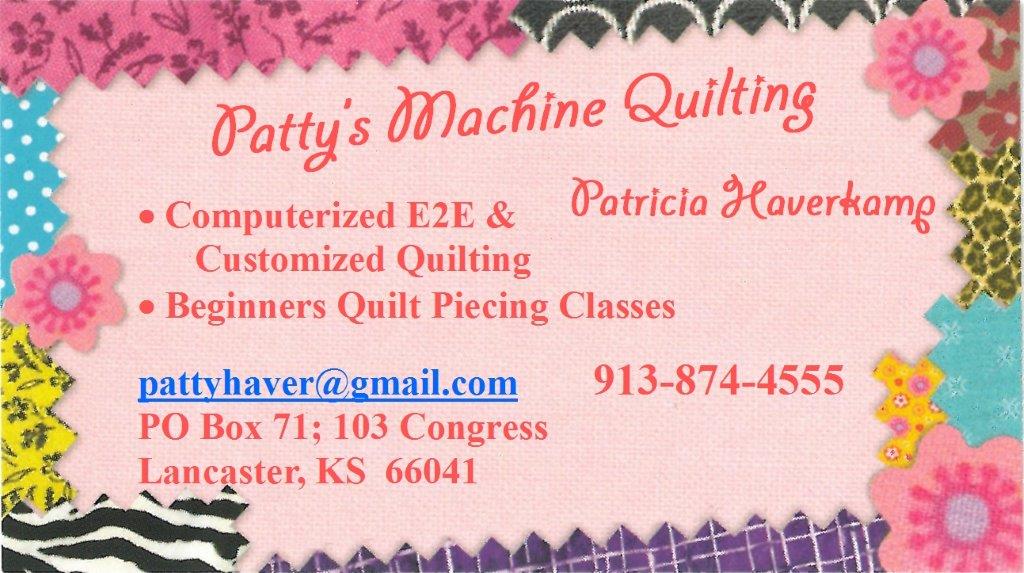 "This unlawful and unconstitutional attempt to assert federal jurisdiction over local water and land use would make it impossible for farmers, developers and homeowners to know when they can carry on routine activities without obtaining an extremely expensive federal permit," said Governor Brownback. "Kansans have had enough of this kind of federal overreach. My administration will continue to fight back against this continued pattern of disregard for business, industry, and farm and ranch families."
The Governor and state officials noted that Kansas already has adequate laws in place to protect waters that fall under state jurisdiction, making the proposed federal regulation a redundant and costly infringement on the state's rights without providing any significant benefits.
Officials also noted that the EPA and the Corps have issued no expected timeline for the rule change to take effect and that the federal agencies have made no attempt to coordinate with the state on this issue.
Representatives from more than one dozen energy and agriculture-related industries and organizations also were present to express their concerns about the proposed rule.
"This draft rule change includes new and poorly defined terms based on ambiguous and untested theories," said Kansas Independent Oil & Gas Association President Edward P. Cross. "The result is a proposal that attempts to usurp authority that belongs to the states. We strongly support and appreciate Governor Brownback's leadership in urging the EPA and the Corps to withdraw this proposed regulation."
The comment period for the draft rule change ends on Nov. 14, 2014.
Rep. Lynn Jenkins Weekly Update
139th Airlift Wing at Rosecrans Air National Guard Base:
It was a privilege to visit the 139th Airlift Wing at Rosecrans Air National Guard Base on Tuesday. We discussed the mission of the 139th, including their unique capabilities as a training center.
I also met with community leaders to learn about the ongoing levee needs in the area.
To read the St. Joe News Press-Now's report on the visit, click here.
Update from the Parsons VA Outpatient Clinic:
I received an update on the work being done to serve area veterans at the VA Community Based Outpatient Clinic in Parsons. On Thursday, I spoke with staff and patients about the role this facility plays in providing local care.
They are continuing to expand cutting edge services, such as optometric and podiatry screenings, so veterans don't have to travel long distances for care. We also discussed the implementation of the Veterans Access, Choice, and Accountability Act of 2014, which became law in August with my support. I look forward to working our local VA facilities on providing our nation's heroes with the best care possible.
Making Health Costs & Quality More Transparent:
On Tuesday, I hosted a briefing on Capitol Hill focused on ways Congress can help empower consumers with information that will allow them to make informed decisions when they seek out health care. I am happy to report that lots of folks are interested in making health costs more transparent, and we had over 40 attendees from both Republican and Democratic offices at the event.
The briefing was held in conjunction with David Newman, Executive Director of the Health Care Cost Institute (HCCI). HCCI is a non-partisan organization working on a healthcare cost website that will provide free local healthcare quality and cost data for consumers.
As health costs continue to rise, and individuals around the country are losing the coverage they liked due to passage of the Affordable Care Act, I feel it is crucial that consumers have reliable data and cost transparency so we can change the way Americans consume healthcare.
Local Business Tour in Hiawatha:
On Wednesday, I had the opportunity to visit local businesses in Hiawatha. My first priority is to listen to the folks from all across Eastern Kansas and take their ideas and counsel to Washington. Thank you to the employees of the Daily Perk, Giggle Girls Cakery, Sister Eats and Treats, and Janelle & Co. for telling me about their business!
To see the Hiawatha World's report on the tour, click here.
Southeast Kansas Local Business Tour:
On Thursday, State Senator Jake LaTurner joined me on a local business tour in Southeast Kansas. We stopped by ProMotion Physical Therapy and 24Hour Fitness in Cherryvale, Team Threads and Evan's Drug in Columbus, and Belleview Brewing and Eye Scream Labs in Galena. We heard directly from business owners and employees about what we can do to help them out from Washington, and make life easier.
To watch KODE/KSN's coverage of the tour, click here.
Around the District: Leavenworth, Atchison, Parsons, Sabetha:
On Monday, I toured Zephyr Products, Inc. in Leavenworth.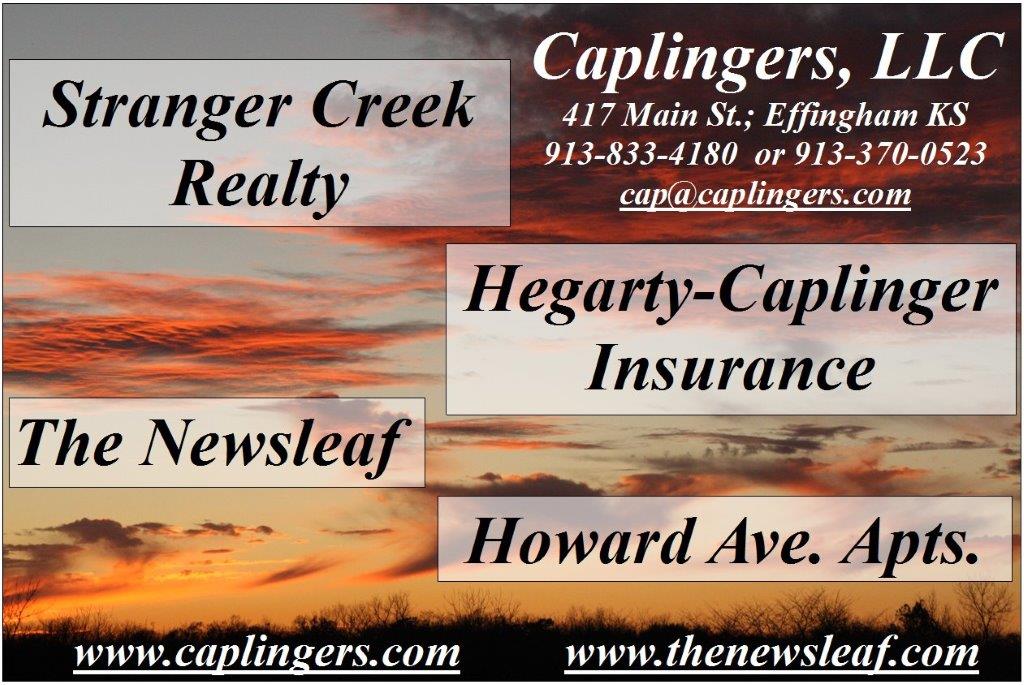 I also spoke to Professor Raymond's government class at Benedictine College. We discussed my role in Congress, Ebola, and the threat posed by ISIL. Thank you to all of the students for the great questions and I look forward to coming back soon.
Had a great discussion and tour at Crosswind Petfoods, Inc.in Sabetha. It was exciting to hear about their expansion and nationwide distribution of quality pet products.
On Thursday, I spoke at the Parsons Rotary Club meeting about the bipartisan work I am doing in Congress and what my legislative priorities are for the coming months.
I also toured the new Sonny & Sophia Zetmeir Health Science Building at Labette Community College.
MISCELLANEOUS PRESS RELEASES
KRC to Celebrate 35th Anniversary Featuring Local Food, Drink, Authors, & More
Whiting, KS – The Kansas Rural Center is celebrating its 35th Anniversary this year. To mark the occasion, an anniversary dinner and celebration will be held Nov. 7, beginning at 5:30 p.m., in conjunction with KRC's Annual Farm and Food Conference, at the Four Points Sheraton, 530 Richards Drive, Manhattan.
The celebration will kick off with a social hour and book-signing, featuring several Kansas authors:
Bryan Welch, Mother Earth News, Beautiful and Abundant
Hank Will, Grit Magazine, Plowing with Pigs
Jane Marshall, Kansas State University, Teatime to Tailgates: 150 Years at the K-State Table
Joy Lominska, Hoyland Farm, KRC Board President, The Old Home Place: The Story of a Kansas Farm
Marjorie Van Buren, Food and Farming Activist, KRC Board Member, In Our Hands: An Energy Adventure for the Slightly Skeptical
Wayne White, Creekridge Farm, KRC Board Member, Biosequestration and Ecological Diversity: Mitigating and Adapting to Climate Change and Environmental Degradation
Jake Vail, Lawrence Public Library, Co-Author of A Kansas Bestiary
David Hann, short story author from Lawrence, will provide a reading during the evening. Each author's books will be available for purchase at the event.
Dinner will follow with opening comments by former KRC Executive Director, Dan Nagengast, who will provide a light-hearted history of KRC and introduce the evening's keynote speaker, Bryan Welch, editor and publisher for Mother Earth News. "Beautiful and Abundant: The Future of the Sustainability Movement" will be the topic of Welch's talk.
The dinner and social hour will feature Kansas raised-meat, vegetables, and beer. Live music will be provided by locals Bob & Melissa Atchison.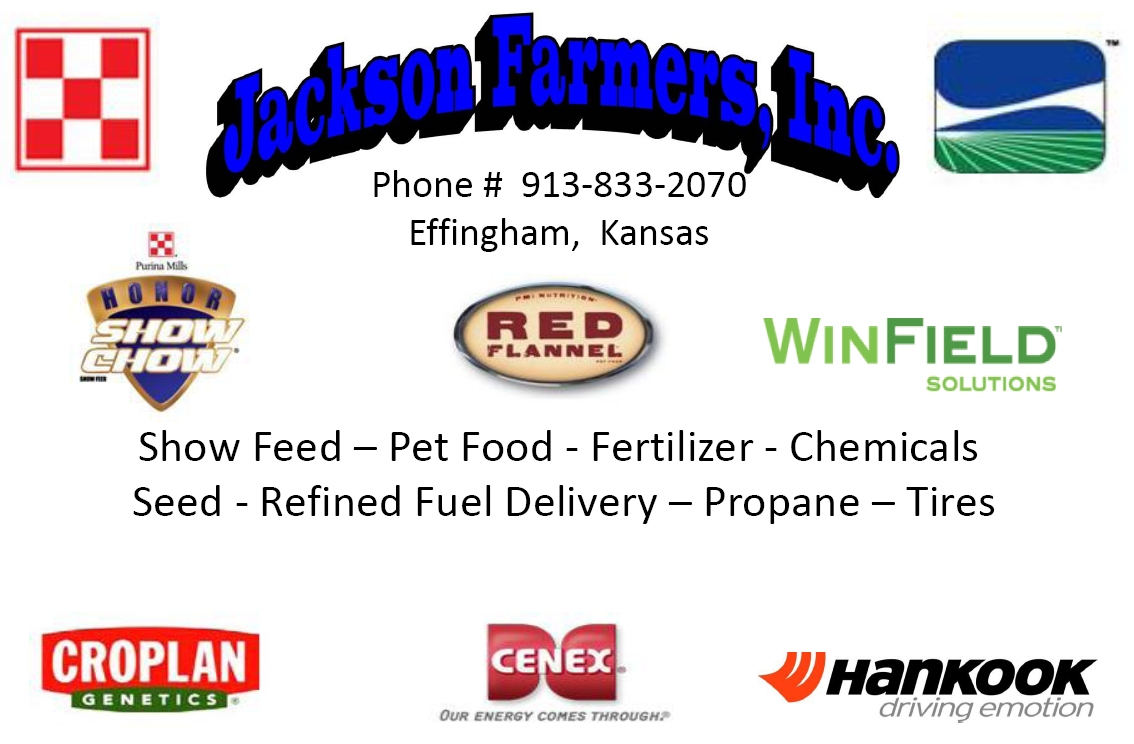 A silent auction, to benefit KRC's future work, will be open throughout the conference and 35th Anniversary Celebration. Items to look forward to include prints and sculptures by local artists and photographers, experiences at local restaurants, apparel, and passes to unique Kansas destinations.
This year's Farm and Food conference, "Sustainable Agriculture: A Once and Future Vision," will take place Nov. 7 and 8 throughout each day at the Four Points Sheraton, 530 Richards Drive, Manhattan. The conference will reflect the future of agriculture, food, and community in Kansas and our region by showcasing nationally renowned keynote speakers, 24 workshops lead by over 35 expert speakers inspiring ideas, helpful information and valuable connections for attendees, ranging from practical farm management, diversification and transition strategies, to community and school gardening.
KRC welcomes sponsors, local food and beverage donations and auction items. Proceeds will benefit KRC's future work in growing a sustainable farming and food system in Kansas. Information on all of these opportunities can be found at kansasruralcenter.org/calendar/conference-2014.
KRC invites farmers, ranchers, food enthusiasts, community advocates and more to attend its 2014 Farm & Food Conference and 35th Anniversary Celebration.
Cost to attend the conference is $55 per day, $45 for a 35th Anniversary Dinner ticket or $145 for both days and the dinner. Registration for each day includes lunch featuring local ingredients and snacks. For special student rates, contact Natalie Fullerton at nfullerton@kansasruralcenter.org or 402-310-0177.
To attend the conference, register before November 3, 2014 at, kansasruralcenter.org/calendar/conference-2014.
The mission of KRC, founded in 1979, is to promote the long-term health of the land and its people through research, education and advocacy that advance an economically viable, ecologically sound, and socially just food and farming system. For more information, visit www.kansasruralcenter.org.
Destination of Choice
New president, Dr. Mirta M. Martin, vows FHSU's programs of distinction and people of excellence will act as a magnet
HAYS, Kan. -- Dr. Mirta M. Martin, president of Fort Hays State University, believes that when people see excellence and excitement and success, they want to be part of it.
"Almost 30 years ago, Fort Hays State University captured the imagination of Kansans with its revolutionary vision of a high-tech high-touch education. Now, it is time for a bold new vision, a vision that builds upon the strengths of our successes and furthers our commitment to remain a true forward-thinking, world-ready university," she said today at a news conference launching a four-day tour of Kansas to visit with media, legislators, civic leaders and alumni.
The tour, beginning on Sunday, Oct. 26, and lasting through Wednesday, Oct. 29, includes more than 30 events in 11 cities.
"I am here today to invite you to join our quest for distinction; to join our quest to become the destination of choice," she said. "Ladies and gentlemen, at Fort Hays State University, we are indeed forward thinking and world ready. We are superbly positioned to become the destination of choice through our programs of distinction and our people of excellence for extraordinary students, faculty, researchers and staff."
Martin assumed the presidency at Fort Hays State four months ago, on July 1, succeeding Dr. Edward H. Hammond, who had been president for the previous 27 years.
"Our new vision will serve the needs of the students who fill our classes today and those who will fill them in the future," said President Martin. "We will engage this new generation of learners who are creative, technologically savvy, energetic, collaborative, socially conscious and adventurous.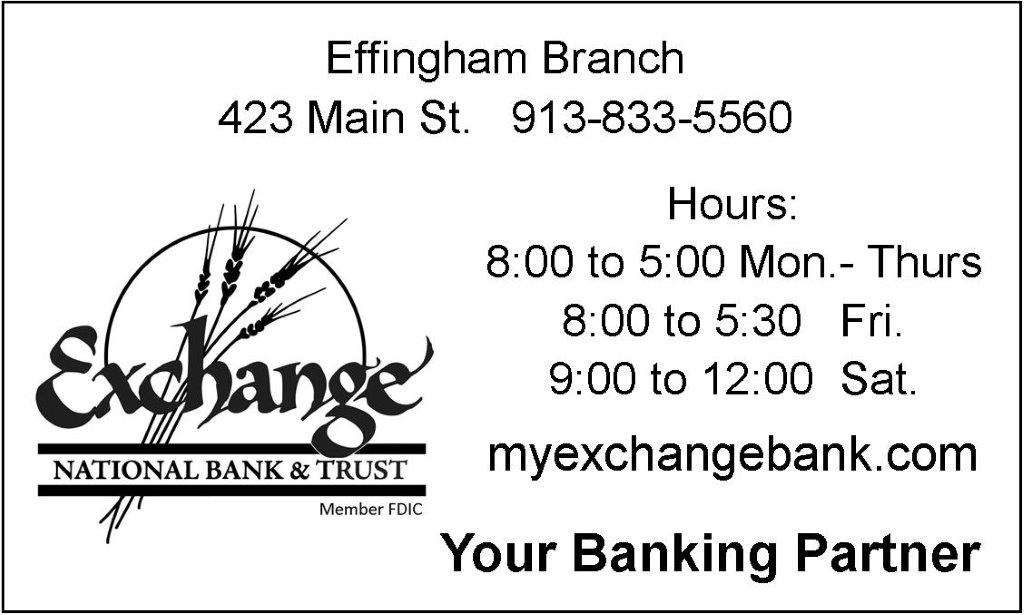 "This new generation is certainly the 'now' generation. They are chomping at the bit to participate in the excitement of our age, to make a difference in the world, to improve the human condition and to do so actively, directly, wholeheartedly and now," she said, her voice underlining that final "now."
Dr. Martin's personal story can serve as an inspiration for young people who want to find a path to success.
"I was born in Havana, Cuba, grew up in Madrid, Spain, and immigrated to the United States," she said. "A journey like that stays with you, shapes you and guides your perspective on practically everything. The gift that journey gave me is an unshakable belief in the American dream."
She noted that author James Truslow Adams coined the phrase in 1931, during the Great Depression, when he wrote of the "American dream of a better, richer and happier life for all our citizens of every rank."
"I believe the American dream is the exceptional combination of determination, hard work and opportunity that allows anyone in this country to shape his or her future," she said. "That dream can seem a little beat up these days. The challenges facing our middle class don't help. Neither do the rising costs of higher education. Critics and cynics look for reasons to say the American dream is dying. Someone, somewhere, is probably drafting its obituary this very moment. But not so fast. My own story is an affirmation that the American dream is alive and well. People pursue it today, and their journey leads them to the front door of Fort Hays State University."
President Martin used the example of the current generation of students to emphasize the necessity for 21st-century thinking.
"This is the generation of Twitter, YouTube and crowd funding," she said. "They have watched cataclysmic world events, social phenomena and the creation of new social world orders, all in real time. Our university will possess the ability to attract and retain this increasingly diverse and incredibly ingenious student population. And they will be welcomed by our gifted faculty and our dedicated staff."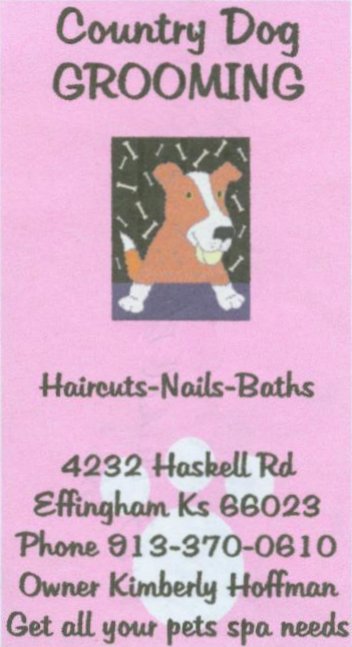 She said her vision is to accomplish this vision through creating "an energized and supportive academic environment marked by bold interdisciplinary and collaborative initiatives, by rewarding "innovative and entrepreneurial initiatives."
"We will foster a culture of trust and unleash our talented faculty to share their passions," she said.
The special commitment, she said, is to the students and the university that serves them.
"We will employ a teacher-scholar model and ensure that what we do today, tomorrow and always is in the best interests of our students and our university," she said.
As evidence of that commitment, she pointed to the addition of 24 new faculty positions. "That's 21st-century thinking," she said. She also noted that U.S. News and World Report recognized FHSU's spirit of innovation and commitment to excellence when it named the university's Virtual College as "the best in Kansas and one of the elite programs in the nation."
"The list of national accolades earned throughout our university is long and impressive," she said.
She gave four examples of recent successes:
In the College of Education and Technology, the National Council on Teacher Quality, in its 2014 Teacher Prep Review, ranked FHSU No. 3 in the nation for Elementary Education and No. 12 in Secondary Education. FHSU was ranked No. 1 among all schools in Kansas.
In the College of Arts and Sciences, the political science online program was ranked No. 11 in the country by Social Science Careers, a guide to careers and educational programs in the social sciences.
In the College of Health and Life Sciences, the Kansas Ornithological Society named Dr. Elmer Finck, professor of the Department of Biological Sciences, the Avian Conservationist of the Year for his significant contributions in the field of avian studies.
In the College of Business and Entrepreneurship, FHSU is one of only 13 colleges and universities in the United States with two accounting graduates to win the Sells Award in the last three years. The Sells Award goes only to those who pass all four sections of the Certified Public Accountant exam with a specified high score and on the first try. Of the nearly 100,000 accountants who take the exam each year, only a few, sometimes less than 10, win the award. In the past 25 years, only 13 schools -- and that includes Wharton, Harvard, Stanford and now FHSU -- have had two graduates in that group. No other Kansas school in the last 25 years has had even one finish in that elite category.
President Martin said the national rankings do not happen by accident but are earned by hard-working, high-quality faculty. "It is FHSU's openness to innovation that makes it possible to offer a high-quality education that meets the needs of the students, employers and communities we serve," she said.
"There is nothing more important to me than family," she concluded. "No matter how wonderful our facilities are, no matter how incredible our technology is, higher education remains a people business. We have world-class faculty and staff who instill knowledge in our talented students so that, together, we can improve the human condition."
TOPEKA, Kan. — During the ongoing open-enrollment period for Medicare Part D and Medicare Advantage plans, Sandy Praeger, Commissioner of Insurance, is urging Kansas Medicare beneficiaries to be alert to any potential scams surrounding sign-up activity.
"Unfortunately, not everyone who contacts Medicare-age Kansans about switching to a Medicare Advantage or drug plan has the best intentions," Commissioner Praeger said. "Educating yourselves is very important in fighting potential fraud and illegal sales."
The open-enrollment period for Medicare Prescription Drug Plan and Medicare Advantage plans began Oct. 15 and ends Dec. 7, 2014.
To protect your family members or yourself from scam artists intent on taking advantage of the situation, Commissioner Praeger offers the follow tips.
• Beware of door-to-door salespeople. Agents cannot solicit business for either Medicare Part D or Medicare Advantage Plans at your home without an appointment. Do not let uninvited agents into your home. Also, Medicare has no official sales representatives. Beware of any salesperson who says that he/she is a Medicare representative.
• Check with us at the Kansas Insurance Department (KID) to make sure the salesperson is a licensed agent. Call 800-432-2484 to speak with a Consumer Assistance representative.
• No marketing in educational or care settings is allowed. Federal regulations prohibit the marketing of Medicare products in places where health care is delivered or at an educational event.
• No free lunches, either. Federal regulations prohibit offers of free meals for listening to a sales presentation for a Medicare product or for signing up for a particular plan.
• Do not give out personal information, such as Social Security numbers, bank account numbers or credit card numbers to anyone not verified as a licensed agent. Salespeople are not allowed to request such personal information in their marketing activities, and they cannot ask for payment over the Internet. They must send the beneficiary a bill. Once he or she has decided to purchase a plan and has verified that the agent is licensed, the customer may give the agent personal information to assist in enrollment and billing.
• Verify that the plan chosen is an approved Medicare plan. All of the approved plans are available at www.medicare.gov under the "Finding Plans" section, or by calling 800-MEDICARE (800-633-4227).
• Read and understand the plan. Be sure that the chosen plan matches the beneficiary's needs and that the beneficiary can continue to see his or her current health care providers if desired.
"With health care such an important topic today, consumers have to arm themselves with all the information they can," Commissioner Praeger said. "Being a savvy Medicare beneficiary or family member of a beneficiary helps all of us fight fraudulent activities."
Kansas Medicare beneficiaries can also contact the Senior Health Insurance Counseling for Kansas (SHICK) for information about Medicare issues. The state help line is 1-800-860-5260.
Halloween is upon us again, and our theme this month is home as land. We're using the American Cinquain as our flashlight to explore the night, its 22 syllables arranged among five lines in this way: 2, 4, 6, 8, 2.
Joe Casad is a writer, editor, and poet who lives in Lawrence. The poet's evocative imagery reveals the beauty in decay and discloses a secret.
Ty Toney is a seventh grader from Overland Park who loves to read fantasy fiction and sci-fi. He wrote this in a workshop I gave at his school last year, and I found his images striking. Happy Halloween
Rows of broken angels.
Poets and poets-to-be of all ages from across the state are invited to submit to HomeWords. For guidelines, visit www.kansashumanities.org.
The Kansas Humanities Council is a nonprofit organization that supports community-based cultural programs and encourages Kansans to engage in the civic and cultural life of their communities.
PRATT – The Kansas Department of Wildlife, Parks and Tourism (KDWPT) will host its annual Maxwell Wildlife Refuge Buffalo Auction Wednesday, Nov. 12 at 11 a.m. Approximately 55 buffalo from the KDWPT herd will be available for purchase, including three cows; five yearling heifers; eight heifer calves; seven cow/calf pairs; 10 yearling bulls; eight two-year-old bulls; and seven bull calves. The corrals are located six miles north and one and a quarter miles west of Canton.
Auctioneer services will be provided by Lyle Leppke and Roger Hiebert, and lunch and concessions will be served by Friends of Maxwell.

The Department reserves the right to reject any or all bids. All purchases must be paid in cash. Personal checks will be accepted if accompanied by a notarized authorization letter from the issuing bank.
Buffalo over one year old will be brucellosis and tuberculosis tested and accompanied by a health certificate. Heifer calves will be vaccinated for brucellosis and certificates will be issued.
Buyers must pick up buffalo the day of the sale or make arrangements with the refuge manager prior to the sale. Animals become buyer's responsibility upon settlement on sale day. Load out assistance is available until dusk. Stock racks and trailers should be covered or lined as buffalo transport is best done in darkened conditions.
For more information, call refuge manager Cliff Peterson at (620) 628-4592, KDWPT Wichita Regional Office at (316) 683-8069, or KDWPT Pratt Operations Office at (620) 672-5911.
PRATT – A deer hunter from Labette County got a surprise recently when he checked his trail camera he had set up for deer. He found a single image of a mountain lion walking away, down the trail, the characteristic long tail prominently displayed. Kansas Department of Wildlife, Parks and Tourism (KDWPT) staff visited the site last week and verified the photo's authenticity. This is the tenth mountain lion verified by KDWPT since 2007, but the first in almost two years.
The first confirmed mountain lion in 2007 was killed by an individual in Barber County. Since then, most of the sightings have been confirmed with photographs taken by remote, motion-triggered cameras commonly used by deer hunters to keep track of deer movement near their stands.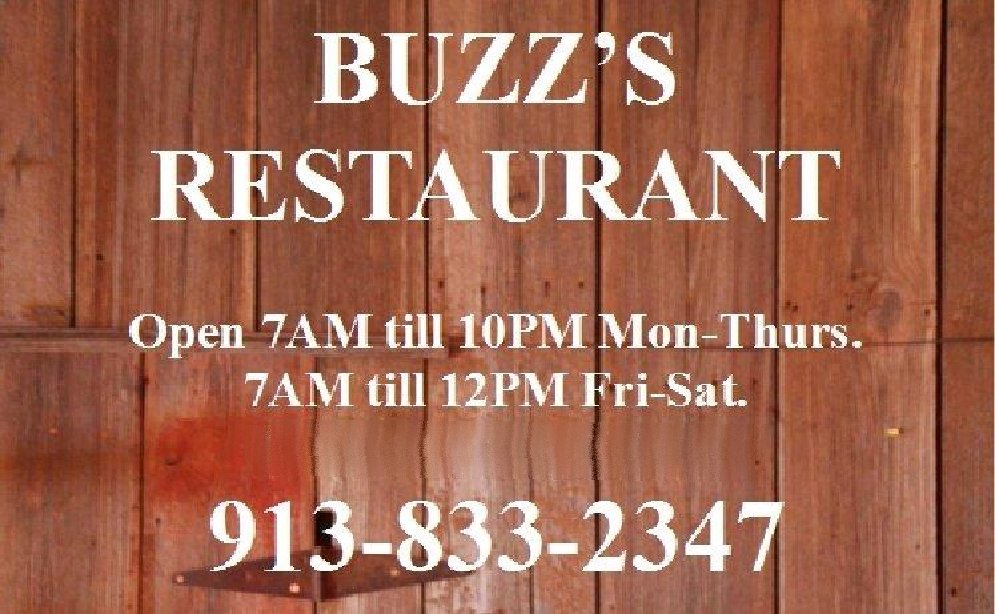 In each instance, KDWPT staff traveled to the sites where photos were taken to validate the photographs. Staff investigates sightings whenever evidence, such as tracks, a cached kill or a photograph exists. Biologists assume most sightings are of transient young males, coming from established populations in nearby states.
"It's not uncommon for young males to travel great distances looking for home ranges," said Matt Peek, KDWPT furbearer biologist. "So far, these animals appear to be passing through, rather than staying and establishing home ranges in Kansas."
PRATT – For most people, Christmas comes on Dec. 25, but for hunters and anglers, the best gifts arrive one month earlier. November marks the start of four hunting and fishing seasons that are a must-do in the Sunflower State, and if you've never partaken in these fall festivities, you may want to reconsider your plans this upcoming month.
TROUT FISHING: NOV. 1 - APRIL 15
From Nov. 1, 2014-April 15, 2015, anglers can enjoy some of the best fishing opportunities in the state as nearly 30 public fishing areas will be stocked periodically with this special species.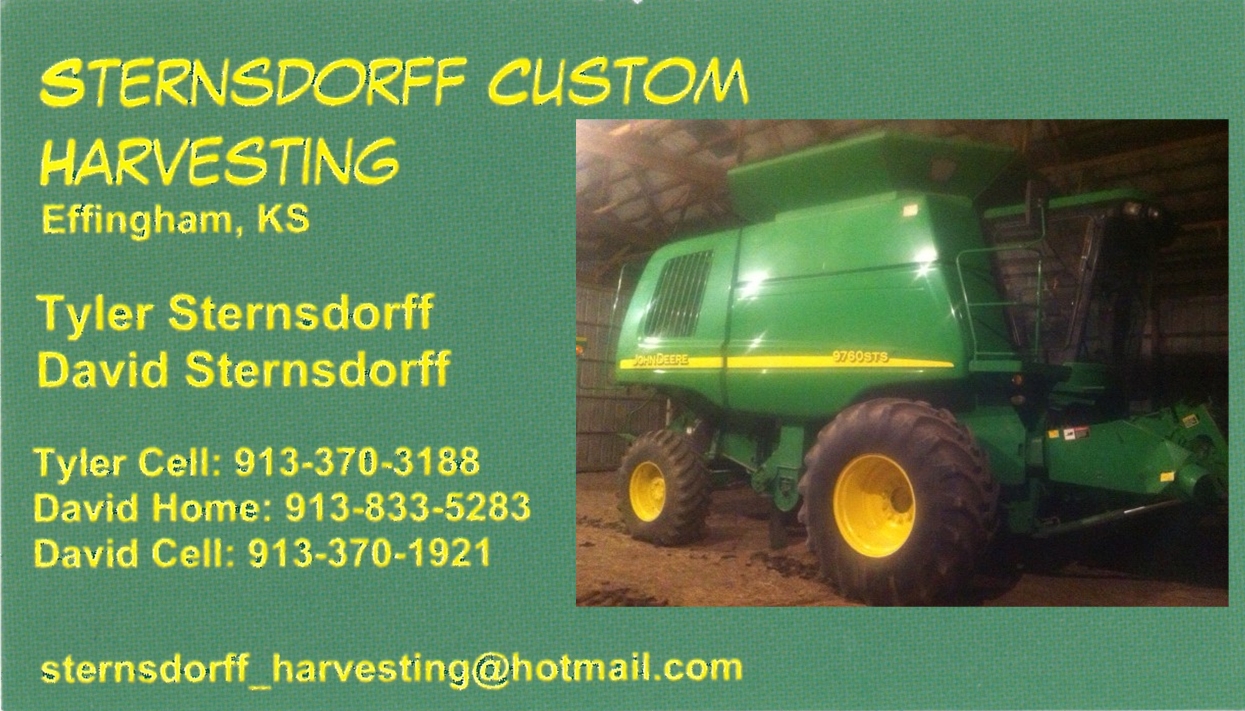 Special permits apply, so consult the 2014 Fishing Regulations Summary for complete details on your favorite waters.
To view a complete trout stocking schedule for a specific location, visit ksoutdoors.com and click "Fishing / Special Fishing Programs for You / Trout Fishing Program."
If wild turkeys aren't your idea of a hardy holiday bird, consider bagging a goose this season. Hunters can pursue geese during the following seasons:
Season: Nov. 1-9, 2014 AND Nov. 12, 2014-Feb. 15, 2015
Daily bag limit: 6 (including Brant). Possession limit: 18.
Season: Nov. 1-Dec. 14, 2014 AND Jan. 17-Feb. 15, 2015
Daily bag limit: 2. Possession limit: 6.
Season: Nov. 1-9, 2014 AND Nov. 12, 2014-Feb. 15, 2015
Daily bag limit: 50. No possession limit.
Recent rains leading to increased brood-rearing habitat across the state have several areas harboring more birds this year. Consider taking a peek at the 2014 Upland Bird Forecast on ksoutdoors.com to locate your next hunting honey pot.
Daily Bag Limit: 4 cocks in regular season, 2 cocks in youth season.
NOTE: Pheasants in possession for transportation must retain intact a foot, plumage, or some part that will determine sex.
Daily Bag Limit: 8 in regular season, 4 in youth season.
Although not as widely sought-after as geese and ducks, sandhill cranes are a challenging quarry to hunt. Consider experiencing this unique season this year.
Season: Nov. 5 2014-Jan 1, 2015
Daily bag limit: 3. Possession limit: 9.
All sandhill crane hunters must take an online crane identification test each year before obtaining the required federal permit to hunt. The test can be found by visiting ksoutdoors.com and clicking "Hunting / Migratory Birds / Sandhill Crane."
Quivira and Kirwin National Wildlife Refuge are closed to crane hunting.
PRATT – Kansas Wildlife, Parks and Tourism commissioners engaged in lively discussion and voted on several regulations relating to fishing and more at the Oct. 16 public hearing in Salina. For those that were unable to attend, a video of the meeting can be seen at ksoutdoors.com by clicking "KDWPT Info / Commission / Past Meetings."
The afternoon session began with time for public comments on non-agenda items, followed by a general discussion period where staff and commissioners discussed the possibility of reducing deer permits, and eliminating the Pre-rut Firearm Whitetail Antlerless-only season originally mandated by Kansas legislature. Other topics covered during this time were a series of regulations pertaining to antelope and elk, as well as permanent big game regulations, where KDWPT staff recommended there be no changes at this time.
Workshop topics discussed during the afternoon session, which will be discussed for potential regulatory action at a future meeting, included regulations pertaining to general fishing provisions, boating identification numbers and decals, and vehicle permits.
The commission then recessed at 5 p.m., and reconvened at 6:30 p.m. to begin the public hearing. During this time, commissioners voted unanimously to eliminate the need for a permit to floatline fish and to increase the mesh size allowed in seines and cast nets used for taking baitfish to one-half-inch; Herington - Father Padilla Pond was added to the list of Type 2 trout lakes; a 35-inch minimum length limit for blue catfish was added to reservoirs Glen Elder and Lovewell; and a five-day creel limit was added to Coffey County Lake. Commissioners also unanimously voted to categorize Clinton, Glen Elder, Lake Shawnee and Lake Waubaunsee as an Aquatic Nuisance Species (ANS) water due to zebra mussels, as well as categorize a stream located from the Lincoln Street Dam in Wichita to the Oklahoma line as an ANS-designated water due to white perch.
In other items voted upon during the public hearing, commissioners approved utility fees for new camp sites at Sand Hills State Park.
The last item presented to commissioners was the potential downlisting of the redbelly snake from a Threatened Species to a Species In Need of Conservation (SINC). After much public comment, discussion and debate, commissioners voted 6-1 to accept the department's recommendation to move the snake to the SINC list.
The next commission meeting is scheduled for January 8, 2015 at Bonner Springs Parks and Recreation, Sunflower Room, 200 E. 3rd St., Bonner Springs.
Educators in Olpe, Hartford, Reading and surroundings areas invited to participate
PRATT – Kansas Department of Wildlife Parks and Tourism staff and National Archery in the Schools Program (NASP) training instructors will host a NASP Basic Archery Instructor's Workshop at the Olpe High School gym, October 27 at 8:30 a.m. Instructors from Olpe, Hartford, Reading, and surrounding areas are invited to participate in the one-day event to become trained and certified as NASP Archery Instructors.
Kansas entered NASP in 2006 and has since introduced the program to students in grades 4-12 at nearly 220 schools around the state. NASP allows students who might not otherwise engage in traditional sports to participate in an activity that can serve as a life-long pursuit. Apart from participating in school programs, student archers can also compete in state and national tournaments held each year, winning medals, and top scoring archers winning prizes ranging from brand new bows to academic scholarships.
For more information on this event, or to introduce NASP at your school, contact Mike Rader at (620) 672-5911.
With the Battle won and Northeastern Kansas free from the threat of invasion, the 12th Regiment of the Kansas Militia was released from further duty, so on October 24th, the Regiment proceeded from the Westport area and traveled northwest across Wyandotte County, thence north to Leavenworth. According to an article in the Atchison Globe, when they arrived in Leavenworth, they were met by Governor Carney, who lived in Leavenworth, where he was engaged in business, including banking. He invited them to the Hotel where he paid for their meals. The next day they proceeded back to Atchison County and home and family. They were mustered out on October 27, 1864 after having served for 19 days.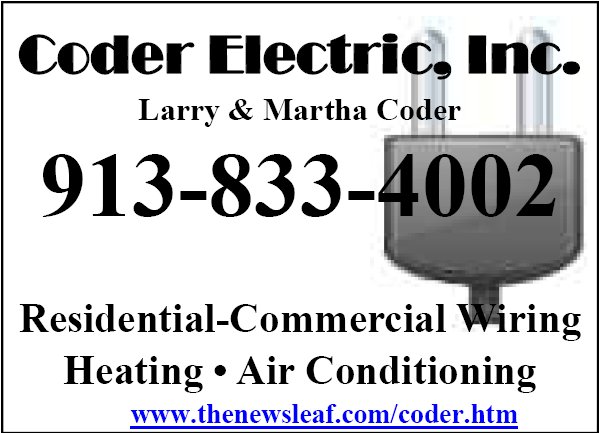 They were victorious. We can be proud of them.
I have checked the newspaper reports of the time they returned and I found nothing about a welcome home party or a parade.
The Confederates continued to retreat to Arkansas and kept going to Texas. The story is that Gen. Sterling Price and Gen. Shelby actually took their troops all the way to Mexico rather than surrender to Union authorities. They endeavored to work out an arrangement with Emperor Maximilian of Mexico to provide him with an Army in exchange for money and property. Many years later, both returned to Missouri. Price died later in poverty. Shelby was welcomed home in Jackson County and was given a number of positions.
After Jesse James was killed, his brother Frank surrendered to the Governor and was tried for Murder in Independence, Mo. One of the witnesses for Frank James was Gen. Shelby. The jury found Frank James innocent.
In November 1964, the Kansas election elected a legislature that refused to support Governor Carney for U. S. Senate and instead elected Carney's foe, Jim Lane.
Col. Samuel Crawford, who served under Gen. Curtiss in the Battle of Westport, was elected Governor of Kansas.