You are our Visitor
The February 20, 2018 Edition
of
The Newsleaf
Vol. 15 Issue 7
BETWEEN THE ISSUES
FRONT PAGE
Alice Wessel Honored
The family of Alice Wessel accepted a KSHSAA Award of Excellence presented by Mr. Cy Wallisch, ACCHS Athletic Director, on Friday, February 16th when we hosted Perry-Lecompton in basketball.
Throughout the years, her enduring support and loyalty for the student activities and athletic programs at ACCHS were appreciated. Sadly, Mrs. Wessel passed away on February 8th, so her son and daughters accepted her award.
Pictured on behalf of their mother are Mike Wessel, Margaret ...Diehl, and Theresa Cattrell.
ACCHS would like to thank all of our parents, patrons and fans who attend our school drama productions, music programs, athletic events, scholars bowl and forensics meets, and all other activities that make up our Tiger Nation. You are all our foundation.
Scholz to Head to State
120 # Sophomore Colton Scholz placed 4th at Regionals in Silver Lake this last weekend. Congratulations to Colton. He is now going to represent his school at Hays next week at the 3-2-1A State Wrestling Tournament.
FIRE CLAIMS HOUSE
Last Saturday afternoon a spark set some grass on fire just east of Effingham and thanks to a strong wind it spread ever so quickly threatening neighboring structures.
Casualties of the fire were limited to buildings, including an unoccupied home, on the farm owned by Clifford Hawk. RV trailers were also included in the list of losses. The home was the former residence of Bill and Clara Cormode. It hasn't been occupied for many years.
FARM BUREAU CALLS FOR APPLICANTS
The Atchison County Farm Bureau Association is accepting applications for $500 college scholarships. To be eligible for a scholarship, the student must be a 2018 high school senior and student's family must be a current, paid up member of the Atchison County Farm Bureau Association.
Applicants can attend a college, trade, or technical school and be enrolled for the 2018 fall semester. High School counselors have information and forms that are due April 2. Questions can be answered by Nancy Fasse, Atchison Farm Bureau Assoc., at 913-370-2171, or email atchisonfb@kfb.org. The farmers and ranchers of Atchison County Farm Bureau are proud of our youth and want to help our member families with college expenses.
ALL AROUND US
BIRTH ANNOUNCEMENT
Kelly and Megan Gracey announce the birth of their second son, Deacon Petty. He was born on February 12, 2018 at the Atchison Hospital, weighing 7 lbs 15.6 oz and was 20 inches long. Deacon's big brother is Dawson, 2 ½ years old. Grandparents are Ruth and Kirk Wohlgemuth and David and Elizabeth Todd, all of Effingham. Great grandparents are Don and Mary Claire Wohlgemuth, Clarence and Marjorie Todd, and Duane and Mildred Hawk, also of Effingham. This is Duane and Mildred's 36th great grandchild.
Farmerette News
The Farmerette January meeting was held a week late due to the weather on January 20 at the Effingham Union Education Hall with eight present . Charlotte Rathert has been elected the new President. A few get well cards were sent to the ill and to those who had fallen on the January ice. A discussion was held on the reporting of hours to the Extension office. Member Sally Banks reported on "Character Counts" of which Aaron Fassnacht was the overall winner with an article and sketch on his theme. The 2018 flag placement committee are as follows Sally Ellerman, Esther Willis, Elaine Oakleaf and Becky O'Brien. Plans were made for the upcoming year for the beautification of Effingham as a community service with the replanting of the flower barrels by Cindy Ladd, Charlotte Rathert and Mary Lou Bowen.
The February 9th meeting was held at the Union Church Educational Building with hostesses being Evelyn Lorenz and Edna Hansroth with lovely valentine decorations and breakfast brunch. Attended by 16 members the roll call was to remember a favorite valentine memory. The minutes were read by Marcelline Vaughan. Treasury report was $783.90 reported by Cindy Ladd. A thank you was from Amy Dockweiler family she suffered from a serious brain injury and a collection and benefit was held in her honor. A conference call was held due to poor weather by Diane Nielson for the Council Meeting. The next unit lesson will be on human trafficing . Also, Carol Littner and Sally Banks, discussed the barn quilting classes for this spring March 24 and April 21 at the price of 50 dollars.
District meeting of the two units will be a county wide Cooking lesson by Diane Nielson. The warm embrace quilts for foster children was well received. Four senior scholarships are expected to be awarded to unit member's grandchildren. Virginia Foley has created beige and tan quilt top to be finished and given chances on before fair time. Her 2019 dues will be paid by the club for payment for her endeavor. The Swing into Summer event will be held in June.
WORLD DAY OF PRAYER
The Effingham Union Church Women's Society is hosting the World Day of Prayer with the assistance of St. Ann's Altar Society, Friday, March 2 in the Union Church Education Building at 2:00 p.m. The public is invited.
The host country for WDP 2018 is Suriname. The focus is on Genesis 1, the story of Creation, with the theme "All God's Creation Is Very Good!". On World Day of Prayer, people all around the world will unite to: - affirm their belief and faith in Christ; - be enriched by the experiences of other Christians, their countries & cultures; - pray for and/or with others for the burdens of others; - become more aware of their own talents, and to be encouraged to use them in Christian service; - develop awareness of the world as a whole, and to understand and appreciate that God loves all people everywhere.
MARY MARTHA CIRCLE
The Mary Martha Circle of the Effingham Union Church met February 14 at the home of Sally Ellerman with 10 members present. Nancy Keith gave devotions on abandonment. Chairman Ida Taliaferro presided over the business meeting. The circle finalized the plans for its annual soup dinner, February 18, and also to serve refreshments for World Day of Prayer, March 2. The circle will furnish cookies and helpers for the soup and sermon dinner at the United Methodist Church in Atchison, Wednesday March 21st. Pat Snyder gave the lesson on "Love You Forever" on mementos. The circle voted to change the meeting date to third Wednesday of the month instead of the second Wednesday of the month. The next meeting is June 20 with Jennifer Snyder as hostess. Linda Montgomery will give the lesson and Eileen Ellerman will give the devotions.
ATTENDS LEGISLATIVE EVENT
Donna Conner and Alice Johnson of the Effingham Union Church Women's Society attended the Legislative Event for Advocacy in Faith (LEAF) Monday, February 12th at the First United Methodist Church in Topeka directly across from the Capitol. LEAF is an ecumenical event hosted by Great Plains Conference United Methodist Women and Church Women United. This year's theme was "Called to Community" based on Hebrews 13:1.
The event is held to inform people on various issues that the Kansas Legislature is dealing with and hearing a spiritual message that encourages becoming an advocate for issues that represents your Christian values. The event offers a chance to visit with KS representatives and senators during lunch.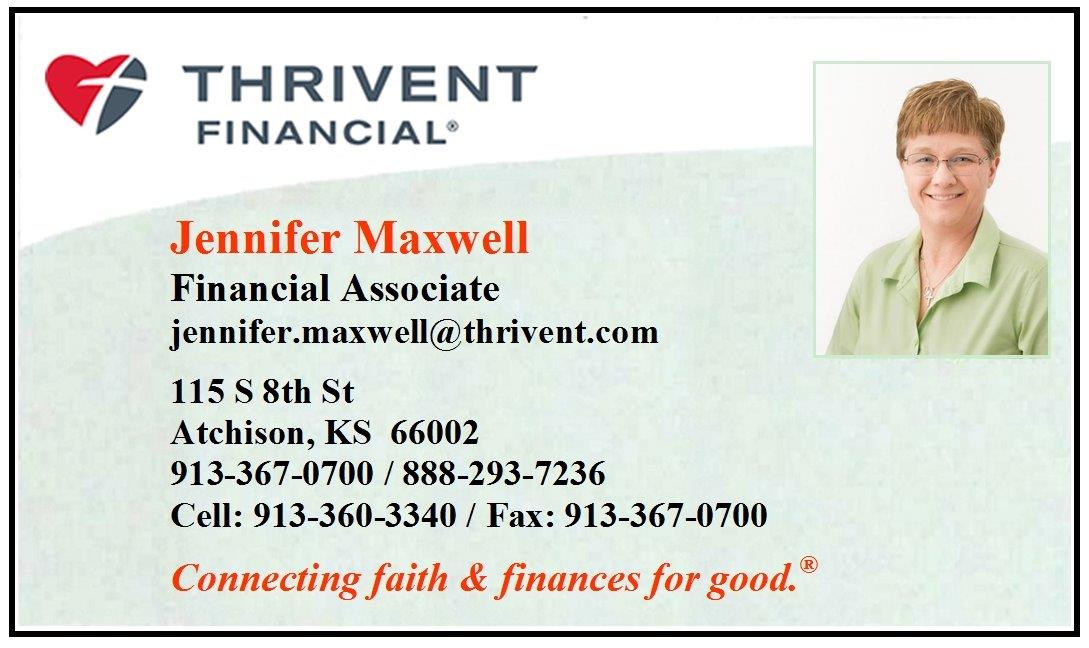 After hearing the panel speaking on various topics including health care and education and the keynote speaker, Rev Tex Sample on "Wealthfare and the Loss of American Democracy" Donna and Alice lunched with Rep. Dr. John Eplee since Rep. Randy Garber and Sen. Dennis Pyle were not present. Two other women from Topeka joined them. The group around the table discussed the issues that the Legislature is dealing with including education, the expansion of Medicaid, and privatization. Dr. Eplee was very informative on the issues and was very gracious in sharing his insights.
After lunch Dr. Eplee returned to the Capitol and Alice and Donna attended two workshops on "Silver Haired Legislature" and "Building Communities Inside and Out for Healthy Families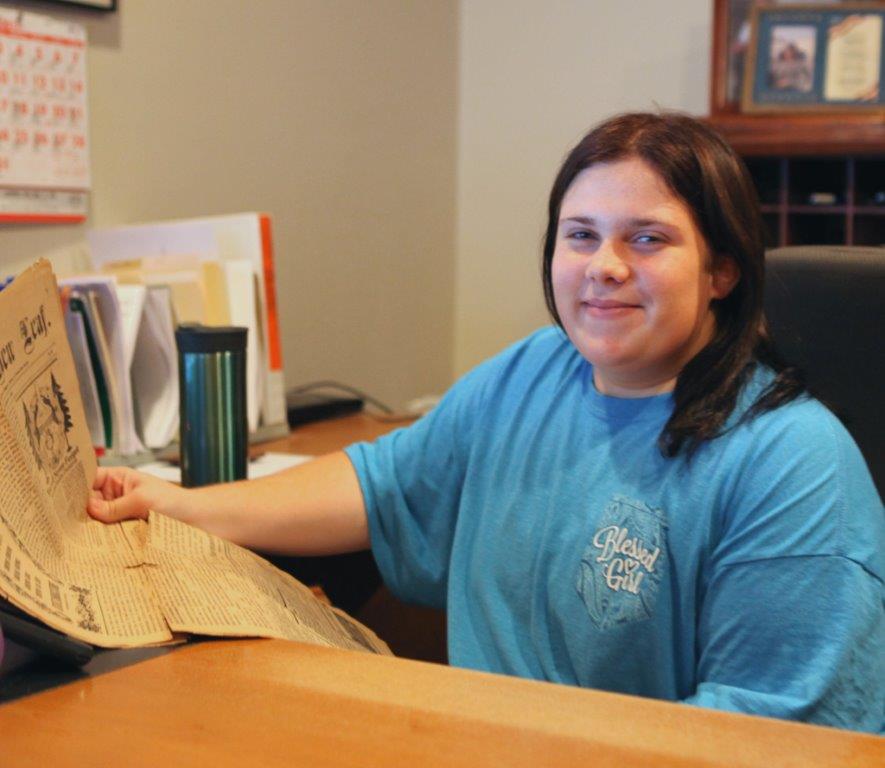 Tiger Talk

~ MaKaea Forbes

No school for students Monday. Our staff got a Professional Day to learn new things themselves and catch up on some work. In the evening, the junior high boys' played Hiawatha. The boys played well but couldn't bring home a win for 7th or 8th grade.The high school freshman boys' played Pleasant Ridge. Great job boys, winning 62-36.

Tuesday the high school basketball teams traveled to Holton for hoop play. We took another tough loss for varsity boys and girls.

Wednesday, the day dedicated to love, flowers, candy and special sweet hearts. I asked Mrs. Chalfant what has been her favorite Valentine's gift she has ever received and she replied, "Flowers from my husband and homemade cards from my children when they were little." I then asked, if you could receive any gift, what would you want for Valentine's Day and Mrs. Chalfant requested a "snow day!" Mrs. Ostertag was a great help when interviewing the first graders. First grader Max Miller thinks that Valentine's Day is, "about spending time with my family." When asked, Max stated he would want "A big heart with a lot of chocolate in it," for Valentine's Day. First grader Zachary Falk is planning on giving out candy to his classmates for Valentine's and he would like to receive a "red power ranger" for his gift. I sure hope these requests are granted by Cupid.

Thursday, the Advanced Art class took a field trip to Kemper Museum of Contemporary Art in Kansas City, Missouri. Mrs. Cave reports that the students enjoyed the different environment. In the afternoon, the junior high students showed their skills during the Science Fair. The commons area was full of brilliant ideas these students came up with. Some of the ones that stuck with me were the homemade root beer versus store bought root beer, which hair spray holds the best, what candle melts the quickest and egg carton geodes. Great job to all junior high students. Also during the evening, the Sophomores presented their class projects. What a neat way for students to represent their hero's.

Friday was the start of Regional Wrestling held at Silver Lake. There were three that had advanced onto wrestle on Saturday. Ivan Smith, Colton Scholz and Brodie Page has advanced.

The high school basketball players played their final home game against Perry-Lecompton. This was also Senior night. The girls won their game 40-27. The boys had a hard lost with a score of 61-25.

Saturday, regional wrestling continued. Colton's Scholz places Fourth at regionals and will be heading to Hays to wrestle at State.

Lastly, Ms. Linscott was excited to remind me that the elementary students are still accepting donations for the American Heart Association. The fundraiser helps students learn the value of community service and become empowered to contribute to their community's welfare. Students also learn jump rope and basketball skills they can use for the rest of their lives. The fundraiser ends February 26, 2018. If you would like to help, please reach out to any elementary student.

That's a wrap for this week Tiger fans.
MUSCOTAH NEWS ~ Susan Higley
Many attended the Valentine Day celebration at the Muscotah Mercantile last Wednesday. The lasagna, salad, roll and cherry cheese cake were delicious and so much fun just visiting with local residents. Everyone also received a red rose. The winner of the box of chocolates was Lucille Brown.
Improvements in town last week were outstanding. The United Church has cleaned up the property east of their parking lot except for moving out the trailer house. The ground is leveled off and all brush was removed. Jake Taliaferro tore down the house next to his on Second Street and removed old trees. Both these properties were purchased on a delinquent tax sale. The city still has several properties that need cleaning up. A special thanks goes to these property owners for getting right in there and getting the necessary work done.
Muscotah Outreach held a meeting last Monday night. Present were Deanna Higley, Dolly Wilson, Margaret Jacobs, Judy Green, C.J. Hanson and Susan Higley. The calendar for 2018 was discussed with the following activities planned: March 31-Easter Egg Hunt at the city park at 2 p.m.; April 14-City Wide Garage Sales; July 28th-Joe Tinker Day with ice cream social; September-Senior Citizen Supper; November-supper to honor veterans and providing the entertainment for the City Christmas program in December. Some of these plans are tentative with more information announced later. Those in attendance thought it was time to reach out to our elderly in the community so a program to assist the elderly in our community was discussed since many of them cannot drive and need to go to get groceries, medicine or have doctor appointments, etc. A discussion was also held on providing a meal prepared by the Mercantile and delivered to those in need within a three mile radius for a small fee. When the plans are finalized there will be information provided to local residents. Volunteers are needed to help with this project. Call Susan at 872-3245 or Dolly at 872-0081 for more information or to volunteer.
There are only a few days left in February, the days are getting longer and people are already talking about planting their potatoes on St. Patrick's Day. Spring must be on everyone's mind. People are putting away the snow blowers and getting out the tillers to get them ready. It will be a busy time of the year.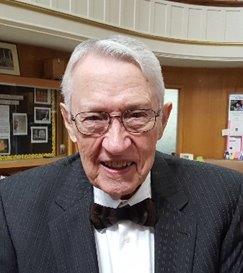 NEW BEGINNINGS ~ Jack Albright
REPLACED NOT MISPLACED
There is a vast difference between being re-positioned and being replaced. Readers who tell me that they have joined me in mutual efforts to find peace with failed relationships are rewarding me.
This morning I kissed my valentine wife as she left to begin her sharing of God's love. I watched her car drive out of sight and this prayer bubbled to the surface of my heart: "Lord when I die please give all my spiritual gifts to her." This was an example of re-placing. Prophet Elijah passed his mantel on to Elisha.
The story a lost sheep, a lost coin, and a lost son is found in Luke chapter 15. My son told me that he had permanently repositioned himself and will never become the returning prodigal son. This automatically changed the position of my granddaughter.
I have shared my struggles with properly placing both Anya and myself before God. Each of us must take our proper place.
When God permits one blessing to be taken from us, does he ever send other blessings into our life to fill that space?
Marilyn's children have poured out their love on me and have become loving stepchildren, who have added loving step-grandchildren, and step-great-grandchildren. Yes! God can bring other blessings into our life to bless and comfort us. Anya has not been forgotten or replaced by others. She stands permanently blessed in her proper place as a servant of God in her dark world. I stand in my proper place before God to serve God in my dark world. Neither replaced…just properly placed.
I find my heart searching for a person who may need special help. Some reader may feel that you are the "lostest" sheep in the flock. If you feel that you are at the end of your rope…it may be your opportunity to receive longer rope. This may be your "burning bush."
Moses saw a bush burning but it was not being consumed. (Genesis chapter three.) He moved closer to get a better look and God spoke to him from the burning bush and said, "Moses take off your shoes. You are standing on holy ground."
They were standing at the foot of Mt. Sinai where God would later give Moses the Ten Commandments. Holy ground. Dear reader, has God brought you to the place where he has gotten your attention?
I had a "burning bush" experience in 1982 when I found myself back at "square one." It was literally a new beginning and those words became the title of all my writings in various media.
As I surrendered myself to God I began a faith flight and the following words quietly appeared: "A feathery glider races space, its spectered power leaves no trace. A flighted pilgrim marks a place, esteemed by God…beholds His face. The timorous face of high flung cloud, gives no command to take to ground. So mount the sky…be airy free! Your Heavenly Father watches thee. His free Spirit charts your way. Who stops to hear what storm clouds say? When time shall come to set to ground, His gentle hand will guide you down."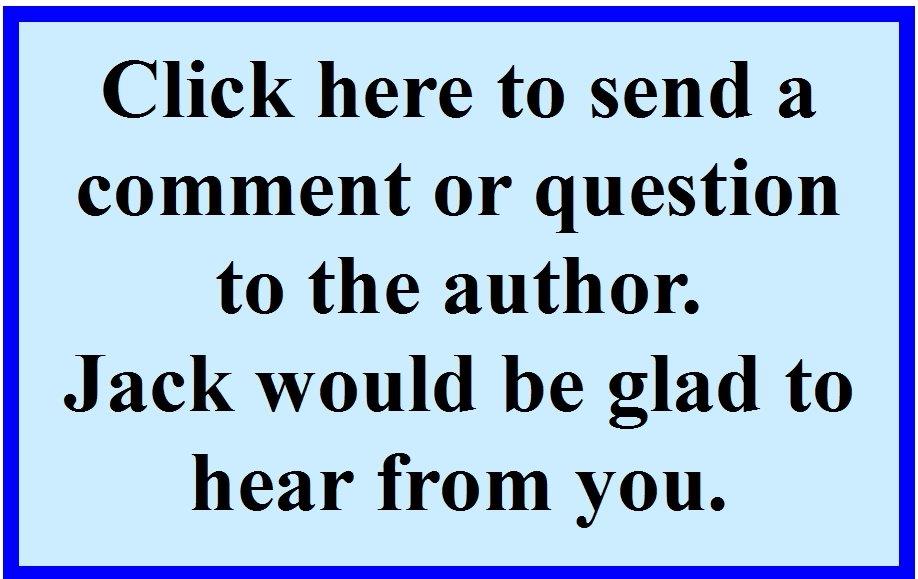 That burning bush experience completely changed my life.
Another "burning bush" recently appeared in the form of an illness that gave me a brief glimpse into the valley of death. This slight smell of death makes me feel a tiny kinship to Lazarus.
If you find yourself at a "burning bush," I suggest that you take off your shoes and let God properly place you where you will occupy the safest and most rewarding place in the world.
FROM PASTOR AL ~ Al Schirmacher
Christian friend,
"The fire must be kept burning on the altar continuously; it must not go out." Leviticus 6:13 NIV
In Old Testament days the priests were responsible for keeping the fire that consumed offerings for sin going.
Today scriptures tell us that each of us are priests. We too need to keep our relationship with God fresh & going each day.
Have you let it lapse? Is there a big thing, or a series of small things, separating you from your Lord?
Today is a good day to come back, to relight the fires.
"If we claim to be without sin, we deceive ourselves and the truth is not in us. If we confess our sins, he is faithful and just and will forgive us our sins and purify us from all unrighteousness." 1 John 1:8-9 NIV
Al Schirmacher
Christian friend,
Traveling today.
Like many, particularly as we age, have a love/hate relationship with travel. I generally enjoy being somewhere different, but not the process of getting there.
This is not a long trip - just four hours by car - nowhere near as long as my wife's recent journey to & from Kenya (33 hours travel on return) - and is important. I'm attending a church convention, which helps maintain my ordination.
But it made me think of Abraham.
"The Lord had said to Abram, "Go from your country, your people and your father's household to the land I will show you." Genesis 12:1 NIV
I'm only gone for a short time. He never returned.
I'm only 59. He was 75.
I can research my destination. He only knew what God told him.
I'm pretty confident that I will be together with people like me, who share some common beliefs. He had no such assurance.
I'm coming back to family. He was leaving them behind.
He went by faith. I'm going primarily by knowledge & preparation.
My hat is off to him. I've followed God's calling to different states; He left for a completely different & nearly godless country.
My point? He allowed Himself to be rousted by God for God.
Just as Moses & the people of Israel did; just as the disciples did; just as missionaries do today.
Just as any Christian should today - at virtually any age - if God calls.
Are you open to leaving the familiar, family & friends & comfort behind, if God calls?
"By faith Abraham, when called to go to a place he would later receive as his inheritance, obeyed and went, even though he did not know where he was going....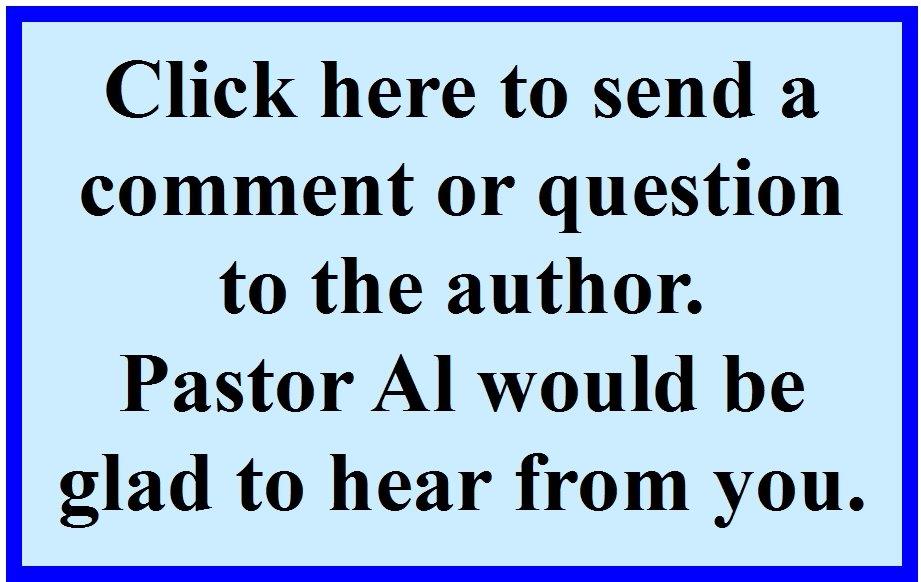 All these people were still living by faith when they died. They did not receive the things promised; they only saw them and welcomed them from a distance, admitting that they were foreigners and strangers on earth. People who say such things show that they are looking for a country of their own. If they had been thinking of the country they had left, they would have had opportunity to return. Instead, they were longing for a better country—a heavenly one. Therefore God is not ashamed to be called their God, for he has prepared a city for them." Hebrews 11:8, 13-16 NIV
Al Schirmacher
LETTERS TO THE EDITOR
Speaking dat Hace American ~ John Schlageck, Kansas Farm Bureau
Sometimes we get requests. Recently a couple close friends and I were discussing taking care of livestock during winter when this task can be a down-right chore. Well once you lay out all the cons, the conversation generally takes a 180 degree turn and you wind up talking about the humorous or lighter moments as well. In doing so, we stumbled onto the subject of how some of the folks around Hays speak. Here's a column I wrote just for fun back in December of 2004. Enjoy.
----
While most people in our state speak the same language, there's still a couple of counties in north-central Kansas where the King's English is spoken in a unique manner – heck let's call a spade a spade. It's a totally different language.
After spending four years at Fort Hays State University, listening to my Uncle Alex, who grew up on a farm northeast of Hays and visiting with farmers and ranchers who continue to live in and call this part of our state home, I've decided to write about their language – so rich and unique to Kansas.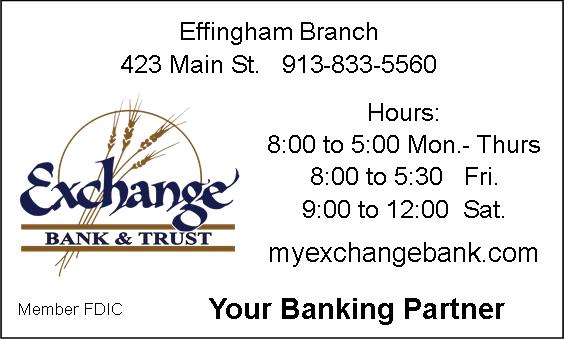 And please don't think I'm making fun of these people who share this strong Volga German heritage. Just look at my last name. I'm one of them.
Sit back and read 'cause here's how the story gosse (goes). Whoa boyce (the fellas), I'm getting ahead of myself.
In case you haven't visited, Hace is a small city in the north-central region of Kansas. A Cow'ndy is a small district within a state and Hace is located in Ellis Cow'ndy. And Wine is a major street in Hace.
Tounce are even smaller cities and there are several tounce in Ellis Cow'ndy. Muncher, Chinchin and Cat'rin are some of these small towns.
Chirman has long been the unofficial language spoken in Hace. Grimpa (your father's father) talks Chirman to the boyce.
My Uncle Alex was forever axding (inquiring) me, "How much money do you make?" He also axed me dis and dat (this and that) and do you have one of deese, two of dose and three of dem (these, those and them)?
Farmers around Hace generally kept cattle in red barns built with borts. Borts are pieces of lumber like dem 2 X 4 borts. The livestock in the barns were usually couse (cows). You might even find a cult inside the barn. A cult is a young horse. These farmers sometimes feed their cult by trowing (to toss) them a bale of hay.
Hace farmers haul their livestock to market in a pigup (small truck). And they put the livestock in the back-a-duh (back of the) truck. When these folks go to town for church on Sunday they drife (drive) their carse. These automobiles include the following types: Fort, Pony'ac and Olce. Until a few years ago no one would be seen dead driving a leedle (little) forn (foreign) car made in Japan.
Every few years these farmers are blessed with rain and the roads become wet and slippery. That's when they opt to drife their Cheap. A Cheap is a 4-wheel drife vehicle. Drife dat Cheap down dat @#$&**# wet wrote (road) right now and don't get him stuck. Nearly all inanimate objects are referred to in the male pronoun.
When they finish Sunday worship services, and with color in their language like that, they certainly need religion – just kidding – some of the folks of Hace like to eat at one particular chigan (domestic fowl) house. There they have frite (cooked in grease) chigan ant frice (and French-fried potatoes). They also like to eat bret (bread) ant chelly (fruit preserves). I can still remember my Uncle Alex telling me at the dinner table when I was a boy of five, "Eat dis bret ant chelly sandwich what I figs'd (fixed) for you."
Sometimes after eating too much Sunday dinner, Hace residents had to take pilts (medication) – especially after too much beer. That's when they might have a het (part of the body above the neck) ache. Take dese pilts for dat het ache.
Sonofapitch' was an often-spoken exclamation that tumbled liberally out of the mouths of members of the male sex in Hace. "Sonofapitch' its hot out here boyce (boys, men)." Chunk (junk) is something almost everyone in Hace has at one time or another and it is better than trash. Haul dat chunk over by (to) da dump. &*#%dam'mitahell (another exclamation). Wint (moving air currents) blowing heart (strong, powerful) can often be found in Hace. Most residents keep their carse in a garot'ch (building).
The word toged'her actually means just the opposite – apart. &*#%dam'mitahell dat wint blew so heart last night, my garot'ch all fell toged'her.
Now my all-time favorite story is about this long-time Hace stockman who tells about driving out to his pasture one morning to look at his couse. Here's how he told his tale:
"I drove my pigup out in the grass. I drove down the hill by my windmill up the hill and over by da fence line, back down another hill, through the creek and back up again. When I reached the top of the hill, dere de vere (momma cows) – GONE!
I'm out of here too. Tanks for reading and hope you enjoy Valentine's Day and all the upcoming Holidace.
John Schlageck is a leading commentator on agriculture and rural Kansas. Born and raised on a diversified farm in northwestern Kansas, his writing reflects a lifetime of experience, knowledge and passion.
OBITUARIES
Keith Ray "Poo-Bear" Kuykendall, 59, of Atchison KS died on Sunday, Feb. 11, 2018 at the Atchison Hospital unexpectedly.
Funeral services will be 10:30am Thursday, Feb. 15th at the Becker-Dyer-Stanton Funeral Home with Rev. Jim Cormode officiating. Burial will follow in the Evergreen Cemetery, Effingham, KS. The family will receive friends from 5:00 to 7:00 pm, Wednesday, Feb. 14th, 2018 at the Becker Dyer Stanton Funeral Home, Atchison KS. Memorial contributions are suggested to the American Cancer Society and may be sent in care of the funeral home. Condolences to the family may be left online at www.beckerdyer.com.
Keith was born on April 15, 1958 in Holton, KS the son of Jess and Ileta (Hadway) Kuykendall. Keith served in the National Guard for 21 years. Mr. Kuykendall worked as a molder for Rockwell International, Atchison for forty years. He was a member of the First Christian Church, Atchison, KS , a member of the Steel Workers Union, the Lions Club, and enjoyed traveling, riding his tri-cycle, going to the casino, and helping family and friends being a shade tree mechanic and working on cars.
He was married to Cynthia L. Scott on April 8, 1978 at the Effingham Christian Church. She preceded him in death on March 7, 2000. Keith was later married to Linda Lewman on March 15, 2012. Linda survives of the home. Additional survivors include a son, Travis Kuykendall, Jacksonville, FL, three sisters, Leona (Don) Steuart, Effingham, KS, Diana (Jerry) Gearhart, Effingham, KS and Beverly (Dale) Gaddis, Effingham, KS, His parents, half brother, Leon Kenworthy, and a sister, Verna Jones, also preceded him in death.
GOVERNMENTAL NEWS
Unapproved Minutes of the February 13 Meeting of the Atchison Co. Commission
Pursuant to the law, the Atchison County Commission Board met in Regular Session at 1:00 PM on the 1st floor of the courthouse, 423 N 5th St. Atchison, KS. Chairman Eric Noll called the meeting to order with Commissioner Henry W. Pohl and County Counselor Patrick Henderson present for the meeting. Deputy County Election Officer, Kalee Vanderweide, recorded the minutes. Commissioner Jack Bower was absent.
The Board recited the pledge of allegiance to start the meeting.
Minutes of the February 6, 2018 meeting were reviewed with one correction.
Commissioner Pohl made the motion to approve the minutes as amended. Chairman Noll seconded the motion. Chairman Noll called for a vote, all voted aye. Motion carried 2-0.
*Commissioner Comments and Committee Reports:
Commissioner Pohl said that he went to the strategic planning meeting with Project Concern on Thursday, February 8, 2018. It was a good meeting.
Commissioner Pohl stated he enjoyed judging the posters for the annual Soil Conservation dinner being held on February 22, 2018.
Chairman Noll stated he enjoyed judging the posters. It was interesting and he was glad he did it.
Chairman Noll stated that attended the Project Atchison networking happy hour on February 7, 2018. They want to create a handbook for anyone needing services. This handbook could be given as it would be the most updated for housing, dental, hospital, etc.
*Reports of Elected Officials and Department Heads:
Corey Scott, Emergency Medical Director, appeared before the board with the monthly response report. He's happy with the numbers and scene time is down. They are ahead of the projected numbers in total collections, both in bad debt and current collections.
Melissa Crane, County Appraiser, appeared before the board with an invoice from Komtek Systems Corporation, out of Marana, Arizona, for the preparation and mailing of change of value notices, in the amount of $5,524.00. Commissioner Pohl made a motion to approve the invoice from Komtek Systems Corporation, up to the amount of $5,524.00. Chairman Noll seconded. Chairman Noll called for a vote, all voted aye. Motion passed 2-0. Chairman Noll stated a purchase order will be needed once Ms. Crane gets the final amount.
*New Business Before the Board:
Arthur Thompson appeared before the board about chip and sealing the first 6/10 of the rock road on Rooks Road. Mr. Thompson wondered if the maintenance investment the County applied to the rock road, could be applied to chip and seal. The main concern with the 6/10 of the rock road is the dust. There are 4 homeowners close to the bridge that invest $600.00 for dust control.
*Counselor Updates:
Counselor Henderson presented the board with an engagement letter for Reese & Novelly, P. A. for the 2017-year audit. Counselor Henderson told the board that Reese & Novelly changed the final date of the audit back to July 15th. The letter had 2 different payment options, one being for a 1-year commitment and the other for a 3-year commitment.
Commissioner Pohl made a motion to sign the letter of intent for 1 year, in amount of $22,000.00, to Reese & Novelly, P.A. Chairman Noll seconded. Chairman Noll called for a vote, all voted aye. Motion passed 2-0.
*New Business Before the Board:
Jessica Ellerman, Noxious Weed Administrative Assistant presented the 2017 Noxious Weed Eradication Progress Report during the morning session. Commissioner Pohl made a motion to accept the 2017 Noxious Weed Eradication Progress Report. Chairman Noll seconded. Chairman Noll called for a vote, all voted aye. Motion passed 2-0.
A purchase order for the 2nd payment of the Law Enforcement Center Re-Roofing Project, in the amount of $57,589.41, with a 10% balance due for hold overs, last minute changes and corrections. This will come out of the 2017 budget. Commissioner Pohl made a motion to pay the purchase order out of the 2017 budget, in the amount of $57,589.41. Chairman Noll seconded. Chairman Noll called for a vote, all voted aye. Motion passed 2-0.
*Counselor Updates:
Counselor Henderson stated the tax sale was filed Friday, February 9, 2018. Three tracts have already been removed, since the taxes have been paid. Counselor Henderson stated that Roger Denton, Appraiser's Office, worked on the computer side of the tax sale, which saved a lot of time and appreciates all his work.
Bills were present to be signed.
Commissioner Pohl made a motion to adjourn the meeting at 1:40pm. Chairman Noll seconded the motion. Chairman Noll called for a vote, all voted aye. Motion passed 2-0.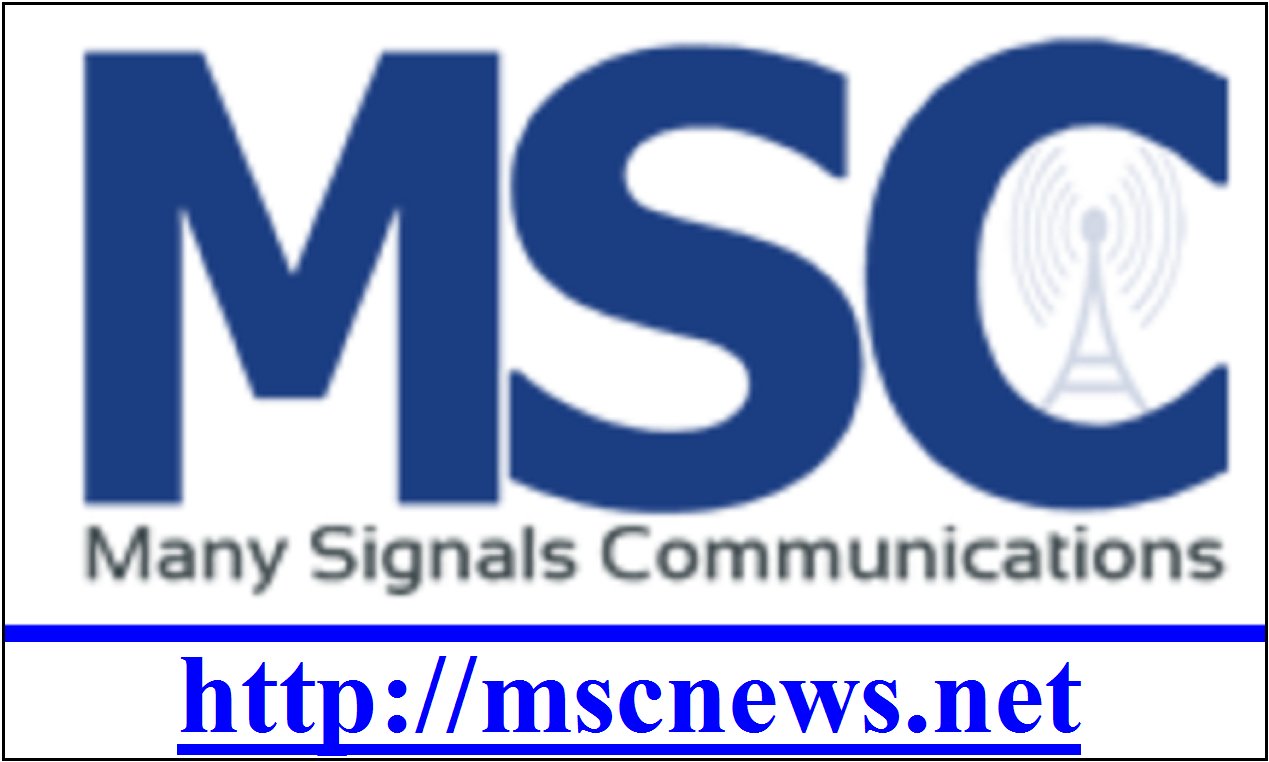 Attest: Kalee Vanderweide, Deputy County Election Officer
Rep. Garber's Legislative Report
Real wealth and prosperity in a free market economy are driven by hard working Kansans in the private sector. The size of government is not an indicator of the health of a state's economy. Eliminating inefficiencies and redundancies saves the taxpayers' money. A few of the government agencies worked to find ways to reduce spending to help lower costs. Many did not. I sat on a couple of budget committees during the 2013-2016 sessions and can tell you first hand government agencies come in every year and request more money. One way they hide money is to say they have this many employees (called FTE'S). However, as you look through each agency budget and ask questions, the number on their budget request includes positions which have not been filled in several months. Eliminating these positions reduces their budget so they are reluctant to do so. Our budget woes would be even greater had the Legislature along with Governor Brownback had not eliminated a couple thousand of these positions.
I talked about the 2012 tax cuts in my first article. What happened from 2013-2106? Kansas saw private non-farm annual wage growth of 4.1 percent. During the 10 prior years, growth was 3.1 percent. At the same time the national economy had not fully recovered. By June 2015 Kansas wages were growing faster than Missouri, Nebraska and Oklahoma. Kansas City employees saw their wages grow considerably faster in Kansas. In January 2011, there was a $0.30 higher average paid to an employ on the Kansas side of the state line than on the Missouri side. The difference grew to $2.00. by June 2015.
Small businesses make up most jobs Kansas. Owners of these businesses invest in their communities, employ fellow Kansans and expand the State's economy. Kansans set record number of new domestic entity filings every year since the tax reform. As Kansas' small businesses grow, the state grows with them. While many complained the tax reform unfairly benefited small business only a fraction of the plan was used to buy down business income taxes. In my first article, I misstated the percentages. However only 29 percent (not 21 percent) went to eliminate taxes on small businesses while the remaining 71 percent (not 79 percent) was used to reduce individual income tax burdens.
Next week I will address what transpired in the 2016 elections and the 2017 legislative session when the 2012 tax reform was eliminated. Until then, May the blessings of God be yours.
More than 20 years of consumer-protection judgments now available online
TOPEKA – (February 13, 2018) – Kansas Attorney General Derek Schmidt today announced that his office has for the first time published online more than 20 years of judgments from his office's Consumer Protection Division.
State law requires that the office maintain a "public file" of final judgments obtained by the attorney general's office and rendered by a court under the Kansas Consumer Protection Act. Until now, that file was available only by making a request to the attorney general's office under the Kansas Open Records Act. Schmidt's office now has published all judgments back to 1995 on the attorney general's website in a searchable form. Partial records are available back to 1986. The office continues to work on adding older cases to the site.
"We are pleased to make these records of public interest available in an easy-to-search format," Schmidt said. "Kansas consumers can now find out by searching this site whether a company or individual has faced a court judgment from an enforcement action brought by the attorney general's office for violating, or being accused of violating, the Kansas Consumer Protection Act during the past two decades."
The judgments are available on the attorney general's consumer protection website at www.InYourCornerKansas.org/judgments.
AG Derek Schmidt urges Congress to give employees more recourse after sexual harassment
TOPEKA – (February 12, 2018) − Attorney General Derek Schmidt today joined a rare coalition of all 56 states and territories urging Congress to end forced arbitration in cases of workplace sexual harassment.
Schmidt, along with all 55 other state and territorial attorneys general, sent a letter today to Congressional leadership seeking enactment of legislation to ensure that sexual harassment victims have access to the judicial system and are not required, as a condition of employment, to forfeit this right. Too often, employees are required to sign employment

contracts containing arbitration clauses mandating that sexual harassment claims be resolved through private arbitration instead of the judicial process.
"Workplace sexual harassment claims are not merely a contract dispute or a disagreement about office policies," Schmidt said. "They are allegations of illegal conduct, and both accusers and the accused deserve their day in court."
A copy of the letter is available at http://bit.ly/2G6HopE.
Sen. Moran Statement on Administration's Infrastructure Proposal
WASHINGTON — U.S. Senator Jerry Moran (R-Kan.) – member of the Senate Committee on Commerce, Science, and Transportation, which exercises jurisdiction over aviation, railroad, broadband and other key infrastructure – issued the following statement on the administration's infrastructure proposal released today:
"For years, Washington has neglected to adequately address the unique issues affecting rural America, including the growing Digital Divide. I am pleased that the president's infrastructure plan includes an aggressive strategy to equip Americans living in rural areas with high-quality roads and bridges, modernized communications networks and the ability to quickly create and build infrastructure important to each community. These kinds of investments will make a clear difference in the lives of Kansans across our state. I look forward to working with my colleagues on both sides of the aisle to send an infrastructure bill to the president's desk that streamlines the permitting process, cuts cumbersome red tape and quickly deploys broadband infrastructure to rural America."
Sen. Moran Joins Colleagues to Introduce Bipartisan Bill to Make Certain Servicemember Death Benefits are Paid if Government Shuts Down
WASHINGTON — Yesterday, U.S. Senator Jerry Moran (R-Kan.), along with U.S. Senators Chris Coons (D-Del.), Mike Rounds (R-S.D.), Joe Donnelly (D-Ind.), Joe Manchin (D-W.Va.), Joni Ernst (R-Iowa), Catherine Cortez Masto (D-Nev.), and Shelley Moore Capito (R-W.Va.) introduced The Families of Fallen Servicemembers First Act to make certain fallen servicemembers' families receive military death benefits, even during periods of government shutdowns.
When servicemembers perished during government shutdowns in 2013 and 2018, their families were initially denied military death benefits. This legislation would provide a permanent appropriation of funds to immediately pay military death benefits to survivors of servicemembers killed during any future government shutdown. The longstanding purpose of the military death gratuity payment is to assist families of deceased servicemembers in meeting their financial needs during the period immediately following a servicemember's death and before other survivor benefits become available.
The benefits covered by this legislation include:
· Death gratuities for survivors of deceased military service members;
· Funeral and burial expenses;
· Authorized funeral travel, including to dignified transfer ceremonies;
· A temporary continuation of a basic allowance for housing (BAH) for dependents.
Representatives Gerry Connolly (D-VA) and Tom Rooney (R-FL) introduced the same bill in the House of Representatives.
"When our servicemembers make the ultimate sacrifice protecting our freedoms, we must make certain no grieving family is subjected to delayed benefits due to Congressional stalemate," said Senator Moran. "No Congressional disagreements should prevent our heroes' families from quickly receiving the benefits they are owed. I look forward to working with my colleagues to pass this bill and see it signed into law."
"We have a duty as Americans to support those who serve and their families," said Senator Coons. "In the words of President Lincoln, we must meet our sacred commitment to those 'who have borne the battle, and for his widow and his orphan.' I look forward to working with my colleagues to pass this bill into law and ensure that these benefits are never subject to Congressional inaction."
"In 2013 when the government shutdown, more than a dozen brave servicemembers were killed in action and I was outraged when their military death benefits were denied," said Senator Manchin. "That's why I'm joining my colleagues in introducing this bill to make sure that when the government shuts down, military death gratuities would never lapse and would always be immediately paid. These days, government shutdowns are all too common here in Washington and the families of these servicemembers should never pay the price."
"Our men and women in uniform fight tirelessly to defend our nation and preserve our values," said Senator Ernst. "It is essential that we ensure the families of our servicemembers who gave the ultimate sacrifice for our country are provided with benefits and assistance they need without delay – regardless of the debate happening inside the halls of Congress. While nothing can ever relieve the families of the pain, we can ensure they receive the promised assistance, and that their loved one is buried with honor."
"Providing for our service members and their families should be above partisan fights in Congress," said Senator Cortez Masto. "There should never be any question of our commitment to honor our troops, particularly those who have made the ultimate sacrifice. That is why I am proud to ensure that their families receive the necessary support and financial assistance they need during such a tragic time as the loss of a loved one. A government shutdown should not stand in the way of military family members getting the support they deserve."
"Our brave servicemen and women sacrifice so much to defend our country and keep Americans safe and free—selflessly putting their lives on the line every day," said Senator Capito. "There are many consequences of a government shutdown, but it's unacceptable that we would put ourselves in a position to deny military benefits to the families of fallen service members. This bipartisan legislation will ensure that whether the government is open or not, these families receive the benefits they've been promised for their loved one's sacrifice."
AG Derek Schmidt to U.S. Supreme Court: States may lawfully ban electioneering near polls
TOPEKA – (February 14, 2018) – State laws that prohibit political signs and other passive forms of electioneering near polling places do not violate the First Amendment, Kansas Attorney General Derek Schmidt has told the U.S. Supreme Court.
In a case arising from Minnesota, Schmidt and 10 other state attorneys general filed a friend-of-the-court brief earlier this week arguing that a statute – like the one at issue in Minnesota and like a similar statute in Kansas – that prohibits political signs and other passive electioneering near polling places are a valid exercise of state authority to protect the integrity of the voting booth.
"Amici States … have a strong interest in preserving their ability to enact reasonable and viewpoint-neutral restrictions on speech inside nonpublic forums, including inside polling places to protect their citizens' right to vote," the attorneys general wrote.
The Minnesota case centers on whether Minnesota's restriction on individuals wearing "political badges, political buttons or political insignia" in the polling place is a reasonable, viewpoint neutral regulation of speech in a non-public forum.
"Preserving a non-public forum for its intended use may require the government to draw distinctions among speakers based on content, and it may do so consistent with the First Amendment, so long as it is reasonable and viewpoint-neutral," the attorneys general wrote. "Minnesota's restriction on political apparel in the polling place is viewpoint-neutral and a constitutionally reasonable method to serve critical government interests relating to elections."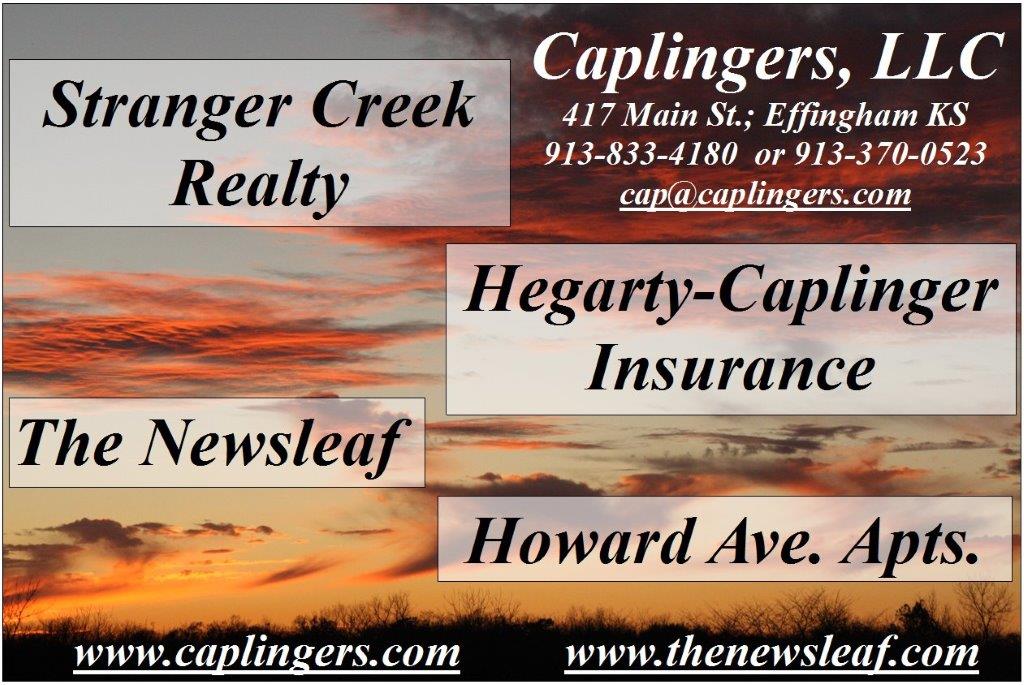 Electioneering as defined by Kansas law includes knowingly attempting to persuade or influence eligible voters to vote for or against a particular candidate, party or question submitted. Electioneering includes wearing, exhibiting or distributing labels, signs, posters, stickers or other materials that clearly identify a candidate in the election or clearly indicate support or opposition to a question submitted to election within any polling place on election day or advance voting site during the time period allowed by law for casting a ballot by advance voting or within a radius of 250 feet from the entrance.

In addition to Kansas, the other states joining the brief are Indiana, Louisiana, Michigan, Mississippi, Montana, Nebraska, Rhode Island, Tennessee, Texas and Utah.

The case is Minnesota Voters Alliance, et al., v. Joe Mansky, et al. An oral argument is scheduled for February 28. A copy of the brief is available at http://bit.ly/2F1dZzH.

309 crime victims to receive support

TOPEKA – (February 16, 2018) – The Kansas Crime Victims Compensation Board yesterday awarded financial assistance to 309 victims of violent crime at its February meeting, Kansas Attorney General Derek Schmidt said.

Awards were made in 143 new cases. Additional expenses were paid in 166 previously submitted cases. The awards totaled $227,699.91.

The Division of Crime Victims Compensation in Schmidt's office administers the Crime Victims Compensation program, which was established in 1978 to help victims of violent crime pay for their unexpected expenses such as medical treatment, mental health counseling, lost wages, dependent support and funeral expenses.

The state's three-member Crime Victims Compensation Board determines claims that are eligible for payment and how much money will be awarded to each claimant. Awards are limited to a maximum total amount of $25,000 with limitations of $5,000 for funeral expense, $5,000 for outpatient mental health counseling, $10,000 for inpatient mental health treatment and $1,500 for grief counseling for family survivors of homicide victims.

A portion of assessed court costs and fines, inmate wages, parole fees and restitution paid by convicted offenders provides funding to the program.

For more information about the Crime Victims Compensation Program call (785) 296-2359 or visit the Attorney General's website at

www.ag.ks.gov.

Bennett sentenced to life in prison without parole for capital murder

PARSONS – (February 16, 2018) – A former Montgomery County man today was sentenced to life in prison without the possibility of parole for capital murder, Kansas Attorney General Derek Schmidt said.

David Cornell Bennett Jr., 26, formerly of Cherryvale, pleaded guilty in December 2017 in Labette County District Court to capital murder and three counts of first-degree premeditated murder in connection with the November 2013 deaths of Cami Umbarger and her three minor children in Parsons. District Judge Jeffry L. Jack accepted the plea.

As part of the plea agreement, Schmidt withdrew the state's notice of intent to seek the death penalty in the case. Under Kansas law, Bennett received the only other sentence authorized for capital murder, life in prison without the possibility of parole. Judge Jack sentenced Bennett to three additional consecutive life sentences for each first degree premeditated murder count.

The case was investigated by the Parsons Police Department and Kansas Bureau of Investigation. Assistant Attorney General Jessica Domme, Labette County Attorney Stephen Jones, former Assistant Attorney General Amy Hanley, and the late Assistant Attorneys General Steve Wilhoft and Lee Davidson prosecuted the case.

Public Hearing Scheduled for Proposed Permanent Quarantine

MANHATTAN, Kan. — A public hearing will be conducted at 10:00 a.m. on Tuesday, March 13, 2018, to consider the issuance of a permanent quarantine regarding Emerald Ash Borer to include Shawnee County. The hearing will be held in room 124 on the first floor of the Kansas Department of Agriculture, 1320 Research Park Dr. in Manhattan, Kansas.

The proposed quarantine would prohibit movement of regulated items from the quarantined area, except under specific conditions. In addition, the quarantine would require anyone who discovers Emerald Ash Borer in an area not currently under quarantine to report the discovery to KDA within 72 hours.
The proposed quarantine, including a full list of regulated items that would be included in the quarantine, can be found at the KDA website, agriculture.ks.gov/ProposedRegs. Comments can be submitted prior to the hearing at that webpage as well.
All interested persons may attend the hearing and will be given the opportunity to express comments either orally or in writing, or both. Interested parties may appear in person or by counsel. Persons who require special accommodations must make their needs known at least five days prior to the hearing. For more information, including special accommodations or a copy of the quarantine, please contact Ronda Hutton, 785-564-6715.
MISCELLANEOUS PRESS RELEASES
Karl Dolenz Named to Dean's List at Mississippi College for Fall 2017
CLINTON, MS (02/15/2018)-- Karl Dolenz of Atchison, KS, was named to the fall 2017 Dean's List at Mississippi College. MC releases the president's list after the close of fall and spring semesters each academic year. To be eligible for the Dean's List, a student must maintain a 3.5 grade point average, based on a 4.0 system. The student must take a full course load of at least 12 semester hours of undergraduate credit with all academic courses impacting their grade point average.
Mississippi College, affiliated with the Mississippi Baptist Convention, is a private, co-educational, Christian university of liberal arts and sciences serving more than 5,100 students, from 40 states and more than three dozen countries. Founded in 1826, Mississippi College is the oldest institution of higher learning in Mississippi, the largest private university in the state and America's second oldest Baptist college. Mississippi College is home to 84 areas of undergraduate study, 16 graduate programs, a doctor of jurisprudence, a doctor of education leadership degree and a doctor of professional counseling degree. Mississippi College seeks to be a university recognized for academic excellence and commitment to the cause of Christ.
Internships: Stepping stones to full-time jobs; FHSU virtual career fairs upcoming in March
HAYS, Kan. – Having started mowing yards for income at 9 years old, Emily Updegrove learned at a young age the rewards of hard work.
But Updegrove knew she still had lots to learn when she went off to college.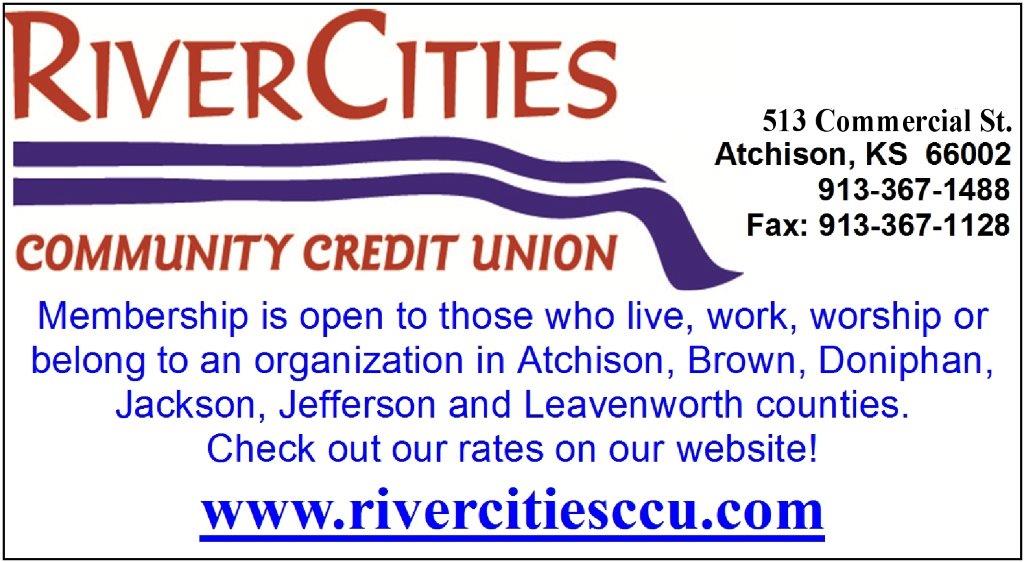 One major lesson learned by the Fort Hays State University senior is that no matter how many hours you have put in working while growing up, internships can pave a path to full-time employment.
Updegrove, an animal science major from Yates Center, stressed the value of internships while scanning the booths at FHSU's spring internship career fair in Gross Memorial Coliseum in mid-February.
Representatives from more than 60 organizations and businesses set up shop in GMC to offer interested students the opportunity to check them out. There was a little bit of something for everyone, ranging from agriculture to banking and insurance, from military to medical, and everything in-between.
"I have told students that this is the only time in their lives that employers are coming to them," said Karen McCullough, director of Career Services at FHSU. "This is a unique opportunity to not have to leave campus. The students who do take advantage of these fairs can see their careers take off and get ahead faster."
Updegrove can attest firsthand to the importance of an internship.
An entrepreneur who started raising her own cattle at age 15, Updegrove applied for an internship last year at the advice of her FHSU advisor, Dr. Craig Smith, associate professor of agriculture.
Updegrove said she didn't think she would even get an interview with the Natural Resources Conservation Service, let alone be offered the internship.
Although Updegrove's agriculture experience centered more on cattle than agronomy or soils, Brad Shank of the NRCS office in Jetmore said he thought her basic knowledge of agriculture helped her land the job.
"That ag background definitely has helped her all the way through," Shank said. "She was able to talk knowledgably with our producers."
Once chosen to participate in the internship, Updegrove was assigned to work under Shank, a supervisory district conservationist.
The purpose of NRCS internships are to expose the students to as many areas as possible involving the agency.
"We like to get them into the field as much as we can," Shank said. "She did a lot of survey work, staked out terraces, grass waterways and pipelines and checked out livestock watering facilities and was on site during construction for different projects."
Shank said he noticed immediately that Updegrove was a hard worker.
"She was very focused on wanting to learn," he said. "She always asked good questions, wanted to stay engaged, always wanted to understand what we were trying to expose her to. She definitely is the kind of person who you would want working for you. If it was up to me, -------"
Shank got his wish, and so did Updegrove.
Updegrove learned Tuesday afternoon that after she graduates in May, she will start full time for the NRCS. She will be assigned to a Kansas station for two years, then will have the option to transfer to another state if she wishes.
Shank, a 2010 FHSU graduate, is well aware of the value of internships. He worked several internships while attending Fort Hays State before landing a position with the NRCS.
"Internships are a great experience," he said. "They give you the opportunity to see if that's the kind of work you want to do. Even if you decide that type of work is not for you, at least you've given it a try. They are great resume builders, and you have gained a knowledge set you will be able to use somewhere down the road."
Updegrove agreed.
"I had to shut off one part of my brain and open up another part I had never used before," she said. "It was a steep learning curve, but I learned a lot."
Even though Updegrove was hoping for the NRCS position to develop into full time, she attended FHSU's spring career fair to explore other options.
"I was just browsing," she said. "It's always good to have a backup plan."
McCullough said that Updegrove's situation is just one of numerous opportunities where students can not only gain experience, but employment as well, from internships.
FHSU holds on-campus career internship fairs every fall and spring, and two more fairs – both virtual – are scheduled for next month.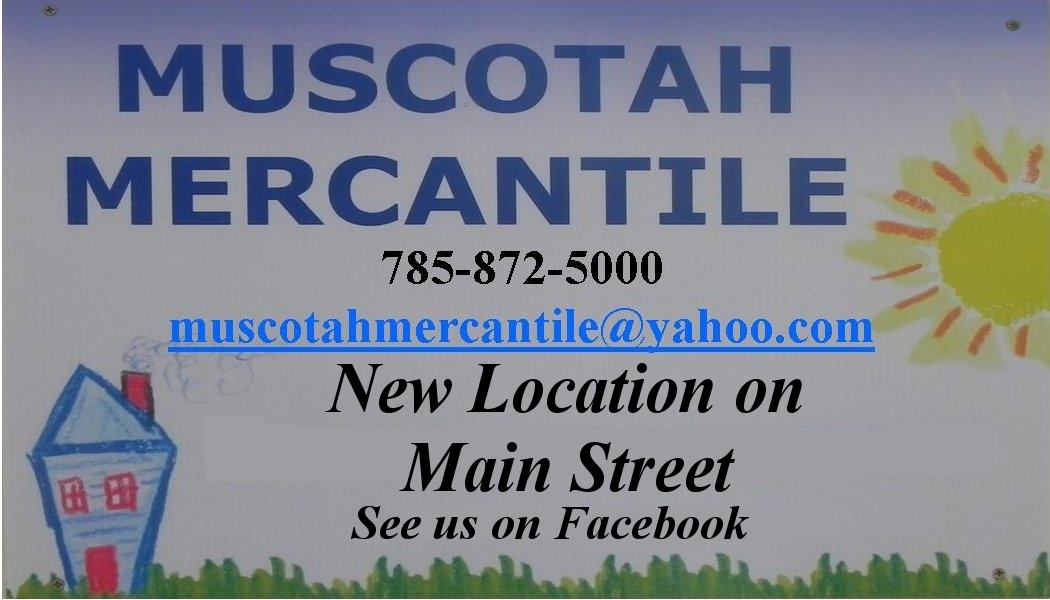 More than 50 school districts from across the state and several other states, too, have already signed up to participate in the March 5 Tiger Teacher Nation Employment and Education Virtual Fair for education majors. Another career and internship virtual fair for all other majors is set for March 12. Links to sign up for one of the upcoming virtual fairs can be found under "upcoming events" at fhsu.edu/career.
"A lot of employers now are expecting students to go out and get internships and bring some experience to the job, and large employers hire through their internships," McCullough said. "So participating in a career fair can really be helpful, and we would love to have students sign up for one of the virtual fairs."
February 19 - Washington's Birthday (offices closed)
March 15 - 2018 NAP Application Deadline (see article below)
March 31 - Deadline to Request 2017 Crop Marketing Assistance Loans/Loan Deficiency Payments
I always enjoy the seasons of the year. It seems to me that as we approach the end of one season, I am ready for the next season to show up. When we get to this time of year and have some very cold temperatures, followed by warm days, it is teasing us that Spring is quickly approaching, and reminding us that new babies have either arrived or are on their way, and the fields will soon be beckoning us to come work it.
I am excited to work with our new State FSA committee. They have hit the ground running with one meeting already under their belts. They represent a great cross section of the diversity of Ag across our State. Garrett Love is our chairman, along with Nick Guetterman, Michael Jordan, Greg McCurry, and Alexis Goyer. If you see them, make sure to say 'hi' and congratulate them.
I wish we would get some significant moisture across the state to help ease the dry conditions! But as I said in a recent presentation, I want Kansas FSA to help you when you need it. Our great employees at all of the county offices, your friends and neighbors, are FSA's front line experts that have a great knowledge base of the tools and programs that FSA has to help all of our producers.
Keep the babies warm, get the farm equipment ready, and thank you for all that you do!
--David Schemm
The Kansas FSA Farm Loan teams are already working on operating loans for spring 2018 so it is important that potential borrowers submit their requests early so they can be timely processed. The farm loan team can help determine which loan programs are best for applicants.
FSA offers a wide range of low-interest loans that can meet the financial needs of any farm operation for just about any purpose. The traditional farm operating and farm ownership loans can help large and small farm operations take advantage of early purchasing discounts for spring inputs as well expenses throughout the year.
Microloans are a simplified loan program that will provide up to $50,000 to eligible applicants. These loans, targeted for smaller operations and non-traditional operations, can be used for operating expenses, starting a new agricultural enterprise, purchasing equipment, and other needs associated with a farming operation. The staff at your local county FSA office can provide more details on farm operating and microloans and provide loan applications. Loans to beginning farmers and members of underserved groups are a priority.
Other types of loans available include:
Marketing Assistance Loans allow producers to use eligible commodities as loan collateral and obtain a 9-month loan while the crop is in storage. These loans provide cash flow to the producer and allow them to market the crop when prices may be more advantageous.
Farm Storage Facility Loans can be used to build permanent structures used to store eligible commodities, or for storage and handling trucks, or portable or permanent handling equipment. A variety of structures are eligible under this loan, including bunker silos, grain bins, hay storage structures and refrigerated structures for vegetables and fruit. A producer may borrow up to $500,000 per loan. Loans up to $50,000 can be secured by a promissory note/security agreement and loans between $50,000 and $100,000 may require additional security. Loans exceeding $100,000 require additional security. Producers do not need to demonstrate the lack of commercial credit availability to apply for a FSFL. The loans are designed to assist a diverse range of farming operations, including small and mid-sized businesses, new farmers, operations supplying local food and farmers markets, non-traditional farm products, and underserved producers.
Please call your local county office if you have questions about any of the loans available through FSA.​
Kansas application closing deadline is March 15 for millet, sorghum forage, pecans, walnuts, safflower, sesame and most annual fruits and vegetables
The Farm Service Agency encourages producers to examine available USDA crop risk protection options, including federal crop insurance and Noninsured Crop Disaster Assistance Program (NAP) coverage, before the applicable crop sales deadline.
Producers are reminded that crops not covered by insurance may be eligible for NAP. The 2014 Farm Bill expanded NAP to include higher levels of protection. Beginning, underserved and limited resource farmers are now eligible for free catastrophic level coverage, as well as discounted premiums for additional levels of protection."
Federal crop insurance covers crop losses from natural adversities such as drought, hail and excessive moisture. NAP covers losses from natural disasters on crops for which no permanent federal crop insurance program is available, including perennial grass forage and grazing crops, fruits, vegetables, mushrooms, floriculture, ornamental nursery, aquaculture, turf grass, ginseng, honey, syrup, bioenergy, and industrial crops.
Producers can determine if crops are eligible for federal crop insurance or NAP by visiting https://webapp.rma.usda.gov/apps/actuarialinformationbrowser2017/CropCriteria.aspx.
NAP basic coverage is available at 55 percent of the average market price for crop losses that exceed 50 percent of expected production, with higher levels of coverage, up to 65 percent of their expected production at 100 percent of the average market price, including coverage for organics and crops marketed directly to consumers.
Deadlines for coverage vary by state and crop. To learn more about NAP visit www.fsa.usda.gov/napor contact your local USDA Service Center. To find your local USDA Service Centers go to http://offices.usda.gov.
Federal crop insurance coverage is sold and delivered solely through private insurance agents. Agent lists are available at all USDA Service Centers or at USDA's online Agent Locator: http://prodwebnlb.rma.usda.gov/apps/AgentLocator/#. Producers can use the USDA Cost Estimator, https://ewebapp.rma.usda.gov/apps/costestimator/Default.aspx, to predict insurance premium costs.
Conservation Reserve Program (CRP) participants are responsible for ensuring adequate, approved vegetative and practice cover is maintained to control erosion throughout the life of the contract after the practice has been established. Participants must also control undesirable vegetation, weeds (including noxious weeds), insects and rodents that may pose a threat to existing cover or adversely impact other landowners in the area.
All CRP maintenance activities, such as mowing, burning, disking and spraying, must be conducted outside the primary nesting or brood rearing season for wildlife, which for Kansas is April 15 through July 15. However, spot treatment of the acreage may be allowed during the primary nesting or brood rearing season if, left untreated, the weeds, insects or undesirable species would adversely impact the approved cover. In this instance, spot treatment is limited to the affected areas in the field and requires County Committee approval prior to beginning the spot treatment. The County Committee will consult with NRCS to determine if such activities are needed to maintain the approved cover.
Annual mowing of CRP for generic weed control, or for cosmetic purposes, is prohibited at all times.
The AGI verification and compliance reviews for 2017 and 2018 are conducted on producers who the IRS indicated may have exceeded the adjusted gross income limitations described in [7 CFR 1400.500]. Based on this review, producers will receive determinations of eligibility or ineligibility.
If the producer is determined to have exceeded the average AGI limitation of $900,000, receivables will be established for payments earned directly or indirectly by the producer subject to the $900,000 limitation. The Kansas FSA Office has begun notifying producers selected for review. If you have any questions about the review process or determinations, please contact the Kansas FSA Office at 785-539-3531. Producers who receive initial debt notification letters may only appeal the amount of the debt to their local FSA office. Payment eligibility adverse determinations become administratively final 30 days from the date of the payment eligibility adverse determination letter and can only be reopened if exceptional circumstances exist that prevented the producer from timely filing the appeal.
When changes in farm ownership or operation take place, a farm reconstitution is necessary. The reconstitution — or recon — is the process of combining or dividing farms or tracts of land based on the farming operation.
To be effective for the current Fiscal Year (FY), farm combinations and farm divisions must be requested by August 1 of the FY for farms subject to the Agriculture Risk Coverage (ARC) and Price Loss Coverage (PLC) program. A reconstitution is considered to be requested when all:
· of the required signatures are on FSA-155
· other applicable documentation, such as proof of ownership, is submitted.
Total Conservation Reserve Program (CRP) and non-ARC/PLC farms may be reconstituted at any time.
The following are the different methods used when doing a farm recon:
Estate Method — the division of bases, allotments and quotas for a parent farm among heirs in settling an estate;
Designation of Landowner Method — may be used when (1) part of a farm is sold or ownership is transferred; (2) an entire farm is sold to two or more persons; (3) farm ownership is transferred to two or more persons; (4) part of a tract is sold or ownership is transferred; (5) a tract is sold to two or more persons; or (6) tract ownership is transferred to two or more persons. In order to use this method the land sold must have been owned for at least three years, or a waiver granted, and the buyer and seller must sign a Memorandum of Understanding;
DCP Cropland Method — the division of bases in the same proportion that the DCP cropland for each resulting tract relates to the DCP cropland on the parent tract;
Default Method — the division of bases for a parent farm with each tract maintaining the bases attributed to the tract level when the reconstitution is initiated in the system.
FSA Direct Loans are considered a temporary source of credit that is available to producers who do not meet normal underwriting criteria for commercial banks.
FSA periodically conducts Direct Loan graduation reviews to determine a borrower's ability to graduate to commercial credit. If the borrower's financial condition has improved to a point where they can refinance their debt with commercial credit, they will be asked to obtain other financing and partially or fully pay off their FSA debt.
By the end of a producer's operating cycle, the Agency will send a letter requesting a current balance sheet, actual financial performance and a projected farm budget. The borrower has 30 days to return the required financial documents. This information will be used to evaluate the borrower's potential for refinancing to commercial credit.
If a borrower meets local underwriting criteria, FSA will send the borrower's name, loan type, balance sheet and projected cash flow to commercial lenders. The borrower will be notified when loan information is sent to local lenders.
If any lenders are interested in refinancing the borrower's loan, FSA will send the borrower a letter with a list of lenders that are interested in refinancing the loan. The borrower must contact the lenders and complete an application for commercial credit within 30 calendar days.
If a commercial lender rejects the borrower, the borrower must obtain written evidence that specifies the reasons for rejection and submit to their local FSA farm loan office.
If a borrower fails to provide the requested financial information or to graduate, FSA will notify the borrower of noncompliance, FSA's intent to accelerate the loan, and appeal rights.
USDA is an equal opportunity provider, employer and lender. To file a complaint of discrimination, write: USDA, Office of the Assistant Secretary for Civil Rights, Office of Adjudication, 1400 Independence Ave., SW, Washington, DC 20250-9410 or call (866) 632-9992 (Toll-free Customer Service), (800) 877-8339 (Local or Federal relay), (866) 377-8642 (Relay voice users).
WILDLIFE AND PARKS REPORTS
Spring Turkey Permits Available Over-the-counter and Online March 1
PRATT ­– Everyone likes a good sale, and hunters are no exception. That's why the Kansas Department of Wildlife, Parks and Tourism is giving turkey hunters the equivalent of an "early bird special" (pun intended) by offering discounted spring turkey permit/game tag combos through March 31.
Hunters who purchase spring turkey combos between March 1 and March 31 can save $7.50 when compared to purchasing the spring turkey permit and turkey game tag separately after March 31.
2018 SPRING TURKEY SEASON DATES
YOUTH/DISABLED SEASON: APRIL 1-17, 2018
ARCHERY SEASON: APRIL 9-17, 2018
REGULAR SEASON: APRIL 18 - MAY 31, 2018
Any resident or nonresident hunter may purchase a turkey permit (good for one bearded turkey) valid in units 1, 2, 3, 5, and 6. Hunters with a spring turkey permit are eligible to purchase one spring turkey game tag (good for one additional bearded turkey) valid only in units 1, 2, 3, 5, and 6.
In addition to a turkey permit and game tag, spring turkey hunters must also possess a valid Kansas hunting license, unless exempt by law.
For more on the Kansas spring turkey season, visit ksoutdoors.com/Hunting/Applications-and-Fees
Deer Harvest Surveys E-mailed To Select Hunters
PRATT – Hunters who purchased a deer permit for the 2017-2018 deer seasons are asked to take a close look at their e-mail inbox and spam folder as they may have been randomly selected to complete a Kansas Department of Wildlife, Parks and Tourism Deer Harvest Survey.
The e-mail will come from the address kdwp.surveys@ks.gov with the subject line "2017-18 Deer Harvest Survey," and it only takes about three minutes to complete. Even if a hunter didn't hunt after purchasing a permit, or was unsuccessful, they are still encouraged to complete the survey as all information is important to staff.
Data gathered from the survey helps staff estimate the number of deer killed, hunter success rates and activity, hunter opinions and more, all of which help biologists develop deer management policies and hunting regulations
HISTORY IS FUN ~ Robert & Helen Caplinger
Old news from the 1896 Issues of Effingham New Leaf
OLD STORY OF MONROVIA VS. RAILROAD. An item in the Globe said: "A railroad never forgets the town that fights it. When the Central Branch was first laid out, the people of Monrovia were very indignant, because, owing to the grad, the railroad company decided to build a depot at Effingham, instead of at Monrovia. The first train that went through Monrovia had a hard time getting through. For a distance of half a mile the track was liberally sprinkled with coal oil, while a card high in a conspicuous place bore these words of warning: "Down old road may go to hell, but it will never pass through Monrovia." It was no easy effort for the train to pass through, either, as sand and hot water had little effect on the oil, The trick was perpetrated a half dozen times before the fellow who did it was caught. Monrovia has no depot yet. (Globe).
"The above item is not altogether correct. When the Central Branch started to build their road they made the proposition that if the citizens would give them the right of way through the town they would grade for a side track there and give them a depot. The Monrovia people readily consented to this and granted them the right of way. After the road was under construction, the company went to them again and wanted one-half the townsite and $1,000 cash to put in a depot and a side track. The Monrovia people refused to give this and it was then Effingham was started. For six months the trains run through the town without stopping or delivering any mail. The people became enraged at this and concluded to make them stop and commenced oiling the track. Coal oil was not used, but in place of it sorghum, lard, linseed oil and soft soap. Two dead hogs were thrown off the cars on the townsite one day and these were rendered up into lard and used to oil the track. Sorghum, they found would give the most trouble, and it was used very extensively. One night a half barrel of linseed oil was used and the entire Monrovia grade was oiled. It took almost 19 hours to get a train over the grade this time. Finally a compromise was made by making the town a flag station and giving a side track. Strong efforts were made to apprehend the track oilers but none of them were ever caught. Detectives were sent out but somehow they always found the climate too warm for them there. The railroad offered $1,000 for the arrest and conviction of the parties interested. It was never known who the oilers were until years after the compromise had been made. The above facts were given us by one of the men who helped spread the oil and he knows what he is talking about." (1.31.1896)
NEW CATHOLIC CHURCH. "The contract for the foundation for the new Catholic church in Effingham has been let to Joe Trompeter and work will be commenced at once. The new church will be brick, 44 feet wide, 112 feet long with a tower 116 feet high and a large basement, and will cost, when completed, $8,000. It will be erected just north of the present church building and will be an ornament to the town and a building our Catholic friends can justly feel proud of."
MONROVIA ITENS. "M. M. Jewell, of Leavenworth, spent a day with old friends last week. He claims the credit of building the first house in Denver, and became a freighter in 1860, and crossed the then great plains 46 times in the saddle. At one time he owned a large number of lots in Denver and finally sold them for a small amount to John Armour. This was in 1868. When the deed was made, Jewell determined to transfer all his holdings there to Armour, but the gentleman objected and refused to encumber himself with 18 lots that was in the deed. They were taken off. In 1872, Mr. Jewett again went to Denver to attend an editorial convention, and an old friend told him h still had 18 lots in that city and offered $2,500 for them, which was immediately accepted. In 1890 two of these 18 lots sold for $28,000. This is given to show the growth and development of the great west. Mr. Jewett is 66 years old and a sprite old gentleman. He owns a farm near Larkin, Kansas, known as Jewett City, because of the large amount of buildings on it. Albert Phillips is an old acquaintance."
MODERN WOODMEN OF AMERICAN BUILDING ASS'N. "The officers of the Modern Woodmen of American Building Association announced the construction of The Opera House and Woodmen Hall and two brick store buildings in conjunction with a new Bank building for The State Bank of Lancaster. They will be located on the south side of Main Street to the west of W. E. Knight's brick corner. The money raised was: Modern Woodmen $1,000.00; G. W. White $1,000.00; E. P. High $500.00; B. F. Wallack $500.00; O. M. Halligan & Co. $500.00; Gilbert Campbell $500.00; A. S. Best $250.00; Caleb Knight $250.00.
THE SAME OLD STORY. "The New Leaf never gets tired singing the praises of Kansas and especially Atchison county, by pointing out men who come here with nothing and on the farm succeeded in getting enough of this world's goods to live in ease.
"Z. Graner was born in Germany, and not being able to save enough under that flag to get to America, his brother who was here, sent him $100 with which to come. Mr. Graner at that time had a wife and three children. That was 38 years ago. After a number of changes, he landed in Atchison county 25 years ago, with nothing but a family and team of horses and a few farm tools. Today at the age of 66 years, he retires from active work with quite competency laid by for his old age. You can succeed in Atchison county if you work and manage properly."
YOUNG MINISTER. "Effingham has a boy preacher, Rev. Herbert Thayer, the new minister for the M. E. church, south, is but 20 years old. He comes from Missouri. His first sermons were delivered in Effingham Sunday, morning and evening, and all are favorably impressed with his preaching. The little church was filled almost to its capacity at both services. Although young in years, Re. Thayer handles his text ably. He has a clear well modulated voice and says what he has to say in plain language without going round the bush. He is interesting, not tiresome, and full of energy. We believe all who heard him Sunday want to hear him again. He will preach here the third Sunday of each month, morning and evening. Get acquainted with and lend him a helping hand in his work. He will appreciate it."
CHURCH DEDICATION. "The colored people of Monrovia wish to have it announced that their new church will be dedicated the third Sunday in March. All are cordially invited."
A SAD DEATH. "Sam McDowell's wife, who lived two miles east of town, died of eclampsia, succeeding child birth last Tuesday and was buried Wednesday at Monrovia. Soon after the child was born, Mrs. McDowell made some pleasant remark, and was resting apparently easy, and the doctors were caring for the babe, when she suddenly gave a gasp for breath and died at once. The doctors turned to her, and before getting back to the babe it had also died, as it was near death by strangulation during birth. It is a peculiar said death and human sympathy goes out to Mr. McDowell in his loss." (2.28.1896)
HIGH SCHOOL BOARD MEETING. "The board of trustees of the Atchison County High School met in regular session Tuesday. At this meeting teachers for the ensuing year were elected. All the old faculty were elected, except Miss Evans, resigned, and Prof. Bernhard, whose department was discontinued as below noted.
"Miss Hooper, of Atchison, was chosen to fill the music chair over a number of applicants and is much elated. She comes highly recommended.
"Principle Hunter reported that the commercial department was a useless appendage to the school and that Mr. Bernhard's services were not needed as the other teachers could do the work he was doing and save the extra expense. In accordance with this report Mr. Wallack made a motion, which was unanimously carried, that they do away entirely with this department as they did not wish to maintain anything that was useless and a detriment to the school."
CHAS. SHIFFLET GETS THE CONTRACT. "Chas. Shifflet received the contract for excavation on the new Woodmen building and 'the chips' have been flying ever since. The work will be pushed to completion with all possible speed.
NEW DRUGIST IN TOWN. "J. Ebert, of Superior, Neb., purchased the Ferguson's Drug stock, Thursday, paying spot cash. He is an excellent pharmacist and a man of means. He has a wife and two children, who are quite accomplished musicians. The high school drew this family here and Effingham, as usual, drew a prize. Mr. Ebert is now in possession of the stock. Call and see him."
NEW CHURCH IN MONROVIA. "The First Baptist church of Monrovia, Ks., will be dedicated Sunday afternoon, March 22. Services will be conducted by Rev. J. W. Wilson of Atchison. Baptizing at 12 o'clock.
CLASSIFIED ADS
DO YOU WANT YOUR ISSUE OF THE NEWSLEAF MAILED TO YOUR HOME OR BUSINESS? SUBSCRIPTIONS ARE NOW AVAILABLE AT THE RATE OF $42.00 FOR 1 YEAR. Send your check to: The Newsleaf; PO Box 209; Effingham, Ks
HELP WANTED: TIRE TECH POSITION-Full time, 44 hours per week. Competitive hourly wages. Health, life & disability insurance benefits. Experience in passenger and truck tires preferred. Apply in person at Dillon Tire & Service, LLC, 2000 Skyway, Hwy 59, Atchison, KS.
Are you grieving the loss of a loved one? Let us help…
Ryan VanPeursem, Hospice Chaplain can help you learn the healthy ways of working through your grief.
NEK Home Health and Hospice is offering
Bereavement Support & Group Sessions
Free to the public at the Morrill Public Library,
431 Oregon St., Hiawatha, KS
Every Monday in March from 7:00 to 8:00 p. m.
Please RSVP by calling 785-742-1966
Refreshments will be provided by NEK Friends of Hospice
"GUESS WHO"
Photo taken March 1915 in front of current Newsleaf office when it was a barber shop. Note the barber in the window. Guy on the buggy is Joseph Wyatt. Horses unknown.
LAST WEEK
Problems with this web site contact cap@thenewsleaf.com Last updated 2-20-2018
<![if !vml]>
<![endif]>