You are our Visitor
The July 28, 2015 Edition
of
The Newsleaf
Vol. 12 Issue 28
QUOTES
BETWEEN THE ISSUES
FRONT PAGE
IT WAS A BASEBALL WEEKEND
The Topeka Westerners and the Lincoln Olympics met at Tinker Field in Muscotah Saturday afternoon in front of an enthusiastic crowd. The game was played under rules of baseball established in 1864. The players were garbed in traditional uniforms of the time period and behaved in a manner of a more gentle time.
The volunteers of Muscotah organized the refreshment stand offering the traditional fare of Hot Dogs, Apple Pie and Cracker Jacks. Hawkers walked the crowd bringing the goodies to the spectators.
Before the game, introductions of the two teams were made. Additionally, there was a ceremony where dirt from the Chicago Cubs field from the time of Joe Tinkers tenure was cast upon the diamond of the Tinker Field in Muscotah.
It was a most pleasant and enjoyable afternoon. All the players were very ardent in their quest to win the game. In the end, Muscotah won.
Hometown Teams Family Day in the Park
Sat. Aug. 1st 9 am-noon
Get Outside and Get Moving – Sports – Health – Fun in the Sun Day and Special Story time with Miss Cindy beginning at 10 am on the Riverfront
Hometown Teams, the Smithsonian Traveling exhibit, has been in Atchison County's Museum for four weeks now and is heading down the home stretch with still lots of interesting things to do and see in the Museum and a Special Free Family Fun Day on the Riverfront set for Saturday August 1st from 9 a.m. to noon.
Hometown Teams is about all aspects of sports and one of those is fun and the positive aspects of physical activity and sports – so the second Family Day activity is all about not just getting outside the box – but GETTING OUTSIDE.
"We'll have healthy active fun things to do for the whole family," said Darlene Mason-Taylor, education coordinator for the Atchison County Historical Society. "We'll do a short walk, check out the exercise stations in the park and try out some hands on outside activities; Bocce Ball, Hula Hooping, playing Frisbee and more."
The day will have activities for all ages including a special Hometown Teams Story Time and Games with Miss Cindy Hoverson. Miss Cindy will have games and baseball stories starting about 10 am next to the water park feature on the Riverfront.
"Healthy active fun, enjoying the outdoors, healthy food & snacks and we're hoping to have hot-dogs to wrap up the morning," said Mason-Taylor. "We have prizes just for coming out and a few bigger prizes too. It's just a great chance to bring out the whole family and enjoy a morning of fun, fitness and games."
Including in the activities planned – will be Wiffle Ball Water Balloon Baseball and other water balloon fun, Bocce Ball, trail activities and exercise stations, hula hoops, old time Hoop Rolling, or a 3-person baseball game of Pickle – along with everyone getting free pedometers to keep and help keep track of how active you are in everyday life.
Family Day for Hometown Teams is Free and Open to the Public. Any questions about Hometown Teams Family Day in the Park should check out the Historical Society's Facebook page <Facebook.com/AtchisonHistory>, email Darlene Mason-Taylor at Education@AtchisonHistory.org or call the museum 913-367-6238.
Get your Group or Family walking – free pedometers
The Historical Society still has lots of Free pedometers available for any local groups, clubs, churches or families – you just need to ask. The Historical Society can set your group with a set for everyone and may even deliver a quantity to cover your entire group. For the remainder of the exhibit time here in Atchison County the Historical Society asks those getting pedometers to keep track of their steps and turn in the total either to the Atchison County Historical Society at the end of the exhibit run or turn the number of steps your group takes directly to the Kansas Humanities Council as part of the Healthy Walking Scorecard Challenge. Call or email the museum and they will arrange to set you up with a free pedometer for your group as long as they have pedometers on hand, said Chris Taylor, executive director of the Atchison County Historical Society. The program is part of the KHC program sponsored by Blue Cross Blue Shield of Kansas Foundation.
"And you get to keep the pedometers after the exhibit is gone – it's a nice simple way to remind you that something a simple as walking is a great way to get in shape for your favorite sport – even if that sport is watching others play," said Taylor. "It's just a little inspiration to get moving just a little bit more – take a few more steps and every bit helps make you healthier."
Hometown Teams: How Sports Shapes America – the Smithsonian Traveling exhibit will be Atchison County through August 9th before getting packed up for its next stop on the 6-stop tour of Kansas.
Atchison County's Museum is operated by the Atchison County Historical Society in the Santa Fe Depot, 200 S. 10th Street, Atchison KS. The Museum is currently open Sundays noon to 5 p.m., 9 a.m.-5 p.m. Monday through Wednesday, Thursday 9 a.m. to 7 p.m., Friday & Saturdays 9 a.m. -5 p.m. For more info visit the Historical Society online at www.atchisonhistory.org or visit the Museum's Facebook Page <Facebook.com/AtchisonHistory> or call the Museum office 913-367-6238.
Events coming up during the remainder of Hometown Teams:
July 30 Museum Evening Hours–Royals on the Radio– open until 7 p.m.
Aug 1 Hometown Teams Family Day at Riverfront Park – 9 am – noon
Aug 4 Hometown Teams at the Atchison County Fair
Aug 9 FINAL DAY – Hometown Teams
During Hometown Teams the Historical Society has several free programs to encourage participation in museum events and programs. The Walking Scorecard Challenge is giving away FREE pedometers to all visitors or outside groups – just signup with your email and start counting your steps. Each email entry will be entered to win a free set of 4 Royals tickets and parking pass to the Aug. 16th game in Kansas City. Any visitor filling out a museum and healthy lifestyle survey after a museum visit and filling in their email will also be entered into a chance to win a free set of 4 Royals tickets and parking pass. A total of three sets of 4-tickets/parking pass will be given away.
Hometown Teams is brought to Atchison County, Kansas by the Smithsonian Institution: Museum on Main Street Program and the Kansas Humanities Council. Statewide support for the Hometown Teams: How Sports Shape America healthy lives initiative comes from the Blue Cross and Blue Shield of Kansas Foundation. Additional support is provided by Golden Belt Community Foundation and Hall Commercial Printing. Support for Family and Youth Programming at the Atchison County Historical Society is provided by the Union Pacific Foundation.
In Photo at left: At a recent program, Elizabeth Anthony gets a discussion started around the life-size photo of the Lincoln Kittens - visitors Thursday night found they knew most of the faces and found relatives in the 1936 Championship Team photo.
ALL AROUND US
MUSCOTAH NEWS ~ CJ Hanson
Summer continues in full force in northeast Kansas! The 80's are supposed to show up later this week so we will have some relief.
Movie night at the Ball last Friday went well. Despite the bugs and humidity 35 people enjoyed the event. We would like to do more Muscotah movie nights in the future so let us hear your suggestions.
The Vintage Baseball Teams from Lincoln and Topeka entertained us on Saturday. The rain stayed away and the day was cooler than most. It was a good day in the neighborhood! Thanks to Ashley Lott for singing the National Anthem. Thank you, thank you so much all of you who made apple desserts, help advertise, cleaned and painted the ball, and volunteered your time and energy to help make it happen! We are proud of our little town and it takes all of you to make it what it is! It is good when we can all come together!
The birthdays to celebrate in August are: on the 3rd—Ryan Bodenhausen and Sandy Weaver; 5th—Jason Handke and Wyatt Scoggins; 6th—Kathy Anderson; 8th—Dolly Wilson; 12th—Monica Stevens; 13th—Leslie Chew and Candy Schmitt; 14th—Keith Wilson and Carol Hanrahan; 15th—Mary Drennon and Fleet Scoggins; 16th—Kasey Rodvelt; 17th—Susan Higley; 20th—Dennis Anderson; 21st—Darlene Doty; 24th—Don Martin; 25th—Trudy Wischropp; 26th—Alison Leitch and Pauline Jacobs; 28th—LeeAnn Painter; and on the 31st—Caleb Kirkendall. Happy Birthday to each of you!
Those celebrating an anniversary in August are: on the 1st—Keith & Dolly Wilson; 9th—John & Sarah Fassnacht; 13th—Kevin & Wanda Gullickson; 14th—Ryan & Leslie Chew; 16th—Jim & Sandy Weaver; and on the 28th—Kevin & Ginger Rodvelt. May "YOUR" day be a special one!
Thought for the week: A little thing is a little thing, but faithfulness in little things is a great thing!
ENROLLMENT AUGUST 6th, 11am—7pm
U.S.D 377 announced that the 2015-2016 school year enrollment date will be Thursday, August 6, 2015. The district will be holding the enrollment from 11:00 am to 7:00 pm at the Parish Center of St. Ann's Catholic Church located at 301 William Street in Effingham.
If you have recently moved into the USD 377 Atchison County Community School District or if you have a new address where your children will need to be picked up and/or dropped off from school, please contact the Central Office at (913) 833-5050. The district is in the process of developing bus routes for the upcoming school year and needs to know as soon as possible of any new pickup/drop-off points for new or existing students.
Waiver for Textbook Rental & Supplemental Fees: Under the laws of Kansas, USD 377 may charge fees for the rental of textbooks (KSA 72-4141) and assess fees and supplemental charges for activities, facilities, materials or equipment if participation in activities or the use of facilities, materials or equipment is optional to pupils (KSA 72-5390).
If the parents/guardians are unable to pay these fees, the law allows for some of these fees to be waived (KSA 72-4107a & 72-5391).
In order to receive a waiver, parents/guardians must make a written application for waiver to the USD 377 Board of Education and the Board must find the application meritorious.
According to the Board of Education, the Food Stamp Program Requirements and Social Rehabilitation Eligibility Listings shall determine the "classification" of students exempt from the book rental fee. Anyone who falls within this classification may make written application to the Board of Education and to the attention of the Clerk of the Board, USD 377, 306 Main St., PO Box 289, Effingham, KS 66023.
Control of Communicable Diseases The USD #377 school district will observe the reporting of communicable diseases as defined by the Kansas Dept. of Health & Environment. Diseases include the vaccine preventable such as measles, mumps, rubella, tetanus, and polio. Other communicable diseases such as head lice and ringworm will also be addressed in each building with control measures being activated.
USD #377 is currently looking for individuals to fill substitute positions for Teacher, Teacher Aide, Custodial, Bus Driver and OPAA Food Service. If you would like more information or would like to apply for a substitute position, contact USD #377 Board of Education Office at (913) 833-5050 or drop by at 306 Main St., Effingham, KS. USD #377 does not discriminate on the basis or race, color, national origin, sex, disability or age.
ACCES Back to School Night: ACCES invites parents to attend the Back to School Night providing the opportunity to meet and greet their child/children's teacher.
Back to School Night will be held from 4- 6pm. Each teacher will have their classroom open to meet all parents, students, and other patrons of the school. During the open house the students will have time to put materials away in their lockers.
All parents are invited to attend a "Back to School Tune-up" meeting led by our Reading Academic Coach, Mrs. Ostertag. At 4pm parents may join Mrs. Ostertag in the cafeteria for an overview of the elementary Title I program.
We look forward to another great year at ACCES! Hope to see you all at ACCES on August 18!
Career and Technical Education: Career and technical education for Kansas high school students has become a high priority for Kansas State Board of Education and Governor Brownback.
The passage of new laws aimed at encouraging high school students to enroll in a community or technical college provides all high school students free tuition for technical education courses taken at nearby technical and community colleges.
It also establishes an incentive program for school districts to get students involved in career and technical education prior to graduating from high school if the program is fully funded by the State of Kansas, the incentive will give each school district $1,000 for each high school student who graduated from the district with an industry recognized credential in a high-need occupation, as identified by the Kansas Secretary of Labor.
USD 377 BOE Approves $3 million QZAB (zero interest) Loan provided by a federal program.
District to save over $800,000 in interest expenses. Total Project $3.4 million.
In January of 2014, the district applied to the state for $3 million in Quality Zone Academy Bonds (QZAB). Qualified Zone Academy Bonds (QZABs) are a U.S. government debt instrument for schools that meet federal poverty levels.
This past February the state notified us that they had approved the entire $3 million. The payback will be $176,431 annually over the next 17 years. The first payment is due July of 2016.
In June, the board approved a $3.4 million energy efficiency contract with 360 Energy Engineers. QZABs will pay for approximately $3 million of the project with the remaining $400,000 being paid for out of capital outlay and contingency reserve.
Below are the project specifics.
Elementary Project Scope
*Mechanical HVAC Systems and Elementary School Scope of Design:
*Remove existing steam heating infrastructure, including piping and classroom convectors. Steam boiler will be disconnected and remain in place.
*Remove all window air conditioners and lower existing window sashes to seal exterior wall openings.
*Install combination of vertical packaged gas/DX air handling units and packaged rooftop units to heat and cool classroom areas and gymnasium.
*Install lay-in acoustical ceiling system in classrooms with vertical packaged units to conceal ductwork.
*Opening for vertical packaged unit condensers and air intakes will be cut in exterior brick walls, away from windows.
*Two windows on the West side of the original building will be removed to accommodate vertical packaged units.
*Program and install thermostats to control all packaged equipment as efficiently as possible.
*Install ductless mini-split heat pumps and Variable Refrigerant Flow (VFR) equipment to condition office areas and provide individual temperature control.
*Locate combination of gas and electric unit heaters in locker rooms, entryways, and corridors.
JSH project scope:
*Refurbishment of all existing air handling units throughout the building including:
*Cleaning of internal housing, cooling coils, fan blades and damper blades.
*Replacement of fan motor with premium efficiency motor and Variable Frequency Drive (VFD).
*Removal of existing fan inlet vanes (both sides of fan).
*Replacement of belt drives and associated bearings.
*Epoxy coating bottom of drain pan to reinforce metal, reducing risk of leaks.
*Replacement of all air filters.
*Removal of all pneumatic control infrastructure and installation of DDC controls.
*Replacement of chilled water piping, fittings, and valves near air handlers.
*Installation of DDC building automation system to control, schedule, and monitor all air handling units, dampers, and space conditions in lieu of aging existing pneumatic system.
NEW BEGINNINGS ~ Jack Albright
SPRING OF TEARS
When the spring gets blocked
This column is dedicated to those who find it difficult to cry when they are sad. There is not a single or simple answer as to why some people do not cry. But there are clues. One clue is that there may be a medical problem relating to the tear ducts. A physical examination may be the answer.
My first suspicion is that they have blocked off the spring of tears by refusing to cry in the past.
A French movie called Minon Of The Spring is a perfect metaphor to illustrate this type of blockage. Some mean men blocked the spring on the small farm Minon's father inherited. After her father's death she discovered that the spring had been deliberately blocked. She became very angry and for revenge went to the source of the village spring and blocked it. The town was starving for water that brought about the revelation of the two men who had blocked her spring.
She confessed her crime and the spring was unblocked and the village had its water supply restored.
Comparing this story to those who cannot or will not cry reminds us that many children have had the spring of their tears dammed up by words like "Big boys or girls don't cry. You are the head of the house now so you must be strong." These words stifle the spring of tears in children. The child perceives that crying is wrong.
Once a child begins to build up defenses against letting normal tears flow, they usually continue this unhealthy practice into their adult life. Adults who face abusive situations also may try to stifle their tears. Tears seem to be futile since they may bring more abuse.
An abused child will often try to build a wall to defend themselves from bad feelings. They hurt so badly that they want to stop, even kill, the sad feelings that they cannot express or relieve. The end result of is that they often become "non- feeling" persons. When they deaden the bad feelings, they will also deaden the good feelings!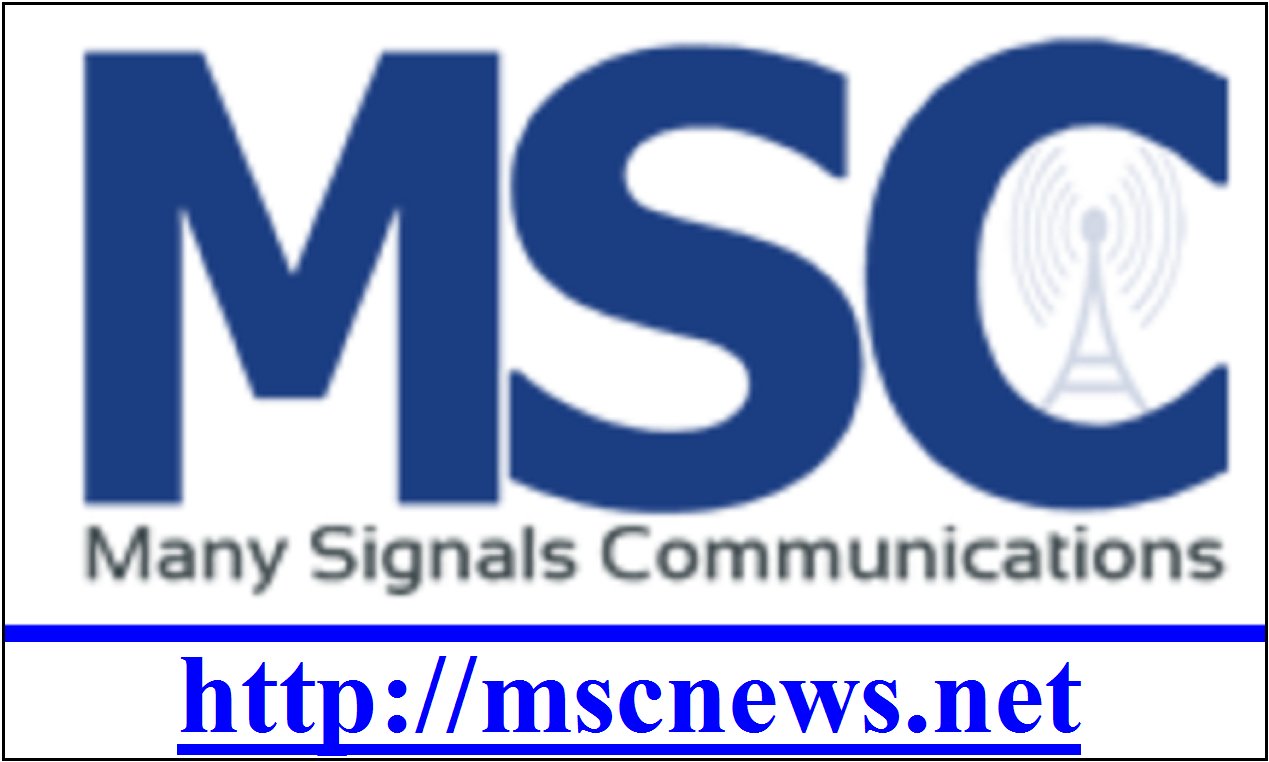 If adults have trained themselves to deal with pain, sorrow, grief, and loss by hiding their emotions, they become numb within themselves, and are also unable to demonstrate true feelings of love and care for others. Those who feel deadness will appear insensitive to others.
The non-feeling person not only loses their own feelings but stifle or rejects the feelings of others. The person who is defensive about feelings gives others the impression of coldness. The wall of defensiveness will repel others.
They may not know why you are non-responsive, but they will feel it. The solution is to discover what has blocked the spring, and clean it out so it will flow naturally. It will not only bless you, but it will also bless your community, your family and friends.
FAITHFULNESS ~ Al Shirmacher
A man married a woman, loved her, they had children together. But he grew tired, bored, dissatisfied, and spend days away at a time. When asked, he replied that he loved his wife and his children, was proud of them, but just couldn't stay. Finally he divorced her and married another.
An employee joined one of the leading firms. Initially she was challenged by the assignments, enjoyed her promotions, but eventually the work became much the same, so she joined another firm. And another. And another.
A family joined a church, enjoying the worship, the Sunday School teaching, the preaching, the fellowship. But then family activities, and sports, and the need for rest pulled them away. They still attended occasionally, still called it their church, but their passion cooled; when the pastor left (as they often do), so did they, church became only a memory.
God looked down, wondered at all the leaving, so He decided to leave too.
Not.
Unapproved Minutes of the Tuesday, July 21 Meeting of the Atchison County Commission
Pursuant to the law the board met at 1:00 pm in the 1st floor of the courthouse with Chairman Bill Pohl calling the meeting to order along with Commissioner Eric Noll and Jeff Schuele present, County Clerk Pauline M Lee recorded the minutes, and County Counselor Pat Henderson present.
Board recited the pledge of allegiance before start of the meeting.
Board reviewed minutes of July 14th, Commissioner Noll made the motion to approve as read, Commissioner Schuele second the motion with Chairman Pohl calling for a vote, and all voted aye, motion carried, 3-0.
Larry Mears, Attorney with USD 377 appeared concerning Quit Claim Deed that he talked to the board about last week in their meeting, Chairman Pohl said he talked with Pat Henderson, County Counselor and was told he reviewed the information presented to him and said it was okay for Chairman Pohl to sign the Quit Claim deed. Board gave Chairman Pohl permission to sign the deed last week, Chairman Pohl signed.
Committee Reports: Commissioner Noll said he attended a NEKES meeting in Troy, they are taking applicants for a part time position, Commissioner Noll said he would be on the interview board if Brown County Commissioner Warren Plaeger could not.
Chairman Pohl said he received a call from KAIKR Radio concerning the Pilot program that Project Concern is looking into; he referred the call to Commissioner Schuele since he is President of the Project Concern Board.
Pauline M Lee, County Clerk presented to the board mail ballot sent from Kansas Association of Counties on voting on a representative to NACo Board, there are two candidates, Richard Malm, Jefferson County Commissioner and Dr. Steve Garten Barber County Commissioner. Commissioner Schuele made a motion to vote for Richard Malm for the NACo Board Member from Kansas, Commissioner Noll second with Chairman Pohl calling for a vote, all voted aye, motion carried, 3-0.
Commissioner Schuele told the board that they need to appoint representatives to the Mo-Kan Regional Council Board, he said he would serve, and also Roger Denton and David Geenans, Chairman Pohl made the motion to appoint the following to the Mo Kan Regional Board, Jeff Schuele, Roger Denton and David Geenans, Commissioner Noll second with Chairman Pohl calling for a vote, all voted aye, motion carried, 3-0.
Shelly Nelson, Community Correction Director appeared to have board approval and signature on the FY16 AISP and Behavioral Health Fund that she talked to the board about last week, she received emails from the Community correction Board with their approval, Chairman Pohl signed the papers for the commissioner approval. Shelly also told the board that she responded to the fact findings that she discussed with the board last week, the only one she has not sent in yet is the disposal of inventory policy which she is working on.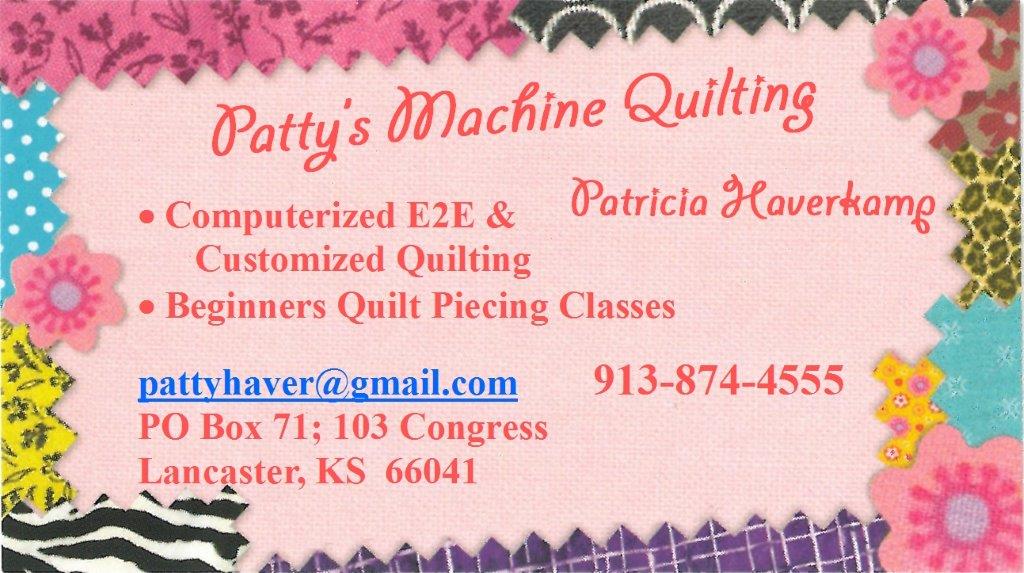 Courtney Calhoon, Administrative office e appeared with payroll for July 11 and bills to be approved by the board.
Seth Howard, Road and Bridge Superintendent appeared with a purchase order to pay Norfolk Construction on bridge west of Muscotah in the amount of $157,795.00, county will be reimbursed by state as soon as he gets the paper work in.
Chairman Pohl mentioned to Seth that he heard that FEMA just got approved, is there any other bridges that can be added to it. Seth would look.
Seth told the board that the company Van Keppel came to look at the oil truck and that it was calibrated correctly, but possibly need bigger nozzle tips. They told him that truck was in good shape, but did give him a quote on a new used outfit with trade in, which is cheaper than what he turned in on budget.
Seth told the board that he had a call concerning dust on road coming from Servaes Quarry, the person wanted to know if county could put dust control on, no decision made.
Board discussed with Seth and Pat Henderson, County Counselor concerning speed limits on 262 east of Hwy 73, township road which involves Mt Pleasant and Walnut Townships, will talk with Sheriff Laurie concerning speed limits, board would have to approve speed limits, no decision at this time.
Chairman Pohl said that he went out to the Caves last Tuesday, July 14th after the meeting to talk with the owners concerning trucks parking along Sherman Road, Chairman Pohl said he talked an employee, but they could not get a hold of the owner concerning the problem, Chairman Pohl suggested to her that they need to open gates earlier to allow the trucks to enter the property.
Peggy House, Administrator of the Atchison Senior Village appeared to give a monthly update to the board, she also talked to them about the Van Diver trust.
Commissioner Noll made a motion to go into executive session on an attorney client privilege with Pat Henderson, County Counselor and Peggy House, Administrator of the Senior Village for 5 minutes and to come out at 2:45 pm, Commissioner Schuele second with Chairman Pohl calling for a vote, all voted aye, motion carried.
Board reopened at 2:45 pm with no decision made.
Josh Wheeler appeared before the board to talk to them about the Book Bag Giveaway that he does each year, he asked the board for a contribution or donation, Live Well of Atchison is purchasing the book bags, he needs money for food and supplies, they are going to have 10 beauticians and barbers to give haircuts this year, It will take place on August 9th from 1 pm till 3 pm in the 500 block of the mall and is for Kindergarten thru 12 grades, invited the commissioner s to come down for the event. Board will look to see what they gave last year, they are in agreement of giving something. Josh said if they give to make checks to the Wheeler Foundation and send check to the Morrill and Janes Bank.
Board reviewed the engagement letter from Patsy Porter, CPA,PA on doing Atchison County Budget for the years 2016 thru 2018 at a cost of services not to exceed $2500.00 and if additional time is needed will discuss with the board before proceeding. Commissioner Schuele made the motion to accept the engagement letter as presented with Commissioner Noll second and Chairman Pohl calling for a vote, all voted aye, motion carried, 3-0. Commissioner Schuele will take it down for Ms. Porter's signature.
Board asked Pat Henderson, County Counselor to check into A T & T refund back to county on phone service.
Commissioner Schuele made a motion to adjourn at 3:15 pm with no further business appearing, Commissioner Noll second with Chairman Pohl calling for a vote, all voted aye, motion carried, 3-0. Attest: Pauline M Lee, County Clerk
Theatre Atchison's own Vaughn Schultz exhibits a "A Dream within a Dream" at the Muchnic Gallery
Opening Reception with Vaughn Schultz July 31, 5-7pm
The Muchnic Gallery will open a unique exhibition featuring artist Vaughn Schultz July 29, on view until Sept 13. A Dream within a Dream will feature works of various scales in ink, charcoal, oil, acrylic and gouache. Vaughn's methods, styles and techniques are a mesh of illustration, expressionism and surreal-ism. The public is welcome to meet Vaughn at the Opening Reception Friday, July 31, 5-7pm with an Artist Talk at 6 p.m.
The question of what is real, and therefore what is sanity, has been playing around in Vaughn's work since he was old enough to hold a crayon. Schooled at the University of Kansas and Northwestern University Vaughn's works have been shown both locally and abroad. "Beauty, despair, ugliness and joy, art is a deeply personal and emotional experience that is meant to be shared." says Vaughn. "Without the arts, humanity would have no outlet for handling or just plain escaping the atrocities or lending deeper insight into the joys of everyday life. Art keeps the world sane." Currently, Vaugh is working on a mural for the Tabs building and creating set design for Theatre Atchison.
Christian parents & grandparents,
I have a concern.
I fear that we are bringing up nice children.
That may sound a bit absurd, but "nice" is not the highest virtue. The ability to get along, to make other people feel good, to say nice things to nice people may not be either what our kids or our culture needs.
We need strong lovers - lovers of God & truth - passionate believers, rock solid leaders, with the mix of strength, holiness & kindness that will impact our society.
We need children maturing into adults that will both call a spade a spade but also teach others how to use one.
We need Joshuas, well mentored by ones like Moses:
""Be strong and very courageous. Be careful to obey all the law my servant Moses gave you; do not turn from it to the right or to the left, that you may be successful wherever you go. Keep this Book of the Law always on your lips; meditate on it day and night, so that you may be careful to do everything written in it. Then you will be prosperous and successful. Have I not commanded you? Be strong and courageous. Do not be afraid; do not be discouraged, for the Lord your God will be with you wherever you go."" Joshua 1:7-9 NIV
"Love the Lord your God with all your heart and with all your soul and with all your strength. These commandments that I give you today are to be on your hearts. Impress them on your children. Talk about them when you sit at home and when you walk along the road, when you lie down and when you get up."
Deuteronomy 6:5-7 NIV
Al Schirmacher
LETTERS TO THE EDITOR
MAKE THE MOST OF MEALTIME ~ John Schlageck, KFB
In today's harried world, seems like everyone's schedule is filled to the brim with activities. Both parents work, kids go to school and participate in student government, sports or any number of events. Seems families meet each other coming and going. Still, most parents believe it's more important than ever to dedicate the dinner hour to developing and nurturing relationships with family members.
While most of us are fortunate enough to eat every day, the abundance of food in our country is still something to be thankful for and not taken for granted. Farmers and ranchers provide us with the meat, vegetables, fruits, milk, juice and other items we eat each day.
Our food is safe and wholesome. It is also a real bargain with most families paying less than 11 percent of their annual income on food.
That said, it is important that time spent at the dinner table also be something we as families look forward to and appreciate. It is a time to give thanks for the bounty we enjoy. Make each and every evening meal memorable with your family.
Carve out a few moments of peace and quiet for these family gatherings. It's important to limit distractions during mealtime. Turn off the television, radio and cellphones. Make the family the center of attention.
Have each member of the family talk about an activity in his or her day and discuss it within the family. This initiates conversation and helps keep the family connected. By carving out a moment of peace in the day, you communicate that dinner is a special, family time.
Mark milestones at meals. Throw away the old rules of calendar holidays and make your family dinner a time to remember. Use place mats and table decorations and themed meals to note special days including birthdays, test days and any other significant event worth highlighting. Remember it's about spending time with your family.
Include teamwork at the table. Everyone should play a part. This includes menu planning so children will have a voice. They can search for recipes in cookbooks and help by setting the table, washing vegetables and cleaning up after the dinner meal is complete.
Packing the pantry is a key to dinner success. This means having an assortment of condiments on hand including plenty of mustard, barbecue sauce, salad dressing, jams and jellies, herbs, spices, olives and garlic. These will all help pull a flavorful meal together. Today with all of the convenient ingredients available at our fingertips, it's easy for children to participate in whipping up sauces and marinades.
Don't forget to create a bevy of flavors. This means adding variety to meals that also encourage youngsters to select and eat different foods. Remember to add color to the dinner table. By filling a plate with fruit and vegetables, colors like green, orange and red will ensure a meal that's rich in key vitamins and nutrients. Hopefully the kids will eat and enjoy these foods too.
No doubt there are plenty of other ideas and tips that will foster family togetherness through meal preparations, rituals and traditions. These are simply a handful that are tried and true. Come up with your own. Make them part of your own family's tradition. More importantly enjoy the food and time with your family.
John Schlageck is a leading commentator on agriculture and rural Kansas. Born and raised on a diversified farm in northwestern Kansas, his writing reflects a lifetime of experience, knowledge and passion.
GOVERNMENTAL NEWS
Schmidt Urges Phone Carriers To Offer Call-Blocking Technology To Consumers
TOPEKA – (July 22, 2015) – Kansas Attorney General Derek Schmidt today urged the five major phone companies to offer call-blocking technology to their customers.
In a letter to the chief executives of AT&T, Sprint, Verizon, T-Mobile and Century Link, Schmidt, along with 44 other state attorneys general, stated a new Federal Communications Commission (FCC) rule clarification allows telecommunications service providers to offer customers the ability to block unwanted calls, and verifies that federal law does not prohibit offering the services. In the letter, the attorneys general stated, "Every year, our offices are flooded with consumer complaints pleading for a solution to stop intrusive robocalls. Your companies are now poised to offer your customers the help they need. We urge you to act without delay."
Schmidt said phone carriers had previously claimed they could not offer such services. At a July 2013 Congressional committee hearing, representatives from the U.S. Telecom Association and CTIA testified that legal barriers prevent carriers from implementing advanced call-blocking technology to reduce the number of unwanted telemarketing calls.
"The FCC in its rule has made it clear that phone companies can assist us in our ongoing efforts to reduce unwanted and unsolicited calls to consumers," Schmidt said. "I'm hopeful the phone companies will work quickly to implement this technology to give consumers the power to decide which calls they want to accept."
A copy of the attorneys general letter is available at http://1.usa.gov/1HPfdrb .
Kansas consumers can learn more about the Do Not Call list or file a complaint by visiting the attorney general's consumer protection website at www.InYourCornerKansas.org .
AG Schmidt: More Than 9,800 Concealed Carry Applications In 2015 Fiscal Year
TOPEKA – (July 21, 2015) – The attorney general's office received more than 9,800 applications for concealed carry licenses in the recently ended 2015 fiscal year, Kansas Attorney General Derek Schmidt said today.
Between July 1, 2014, and June 30, 2015, the Concealed Carry Licensing Unit received 9,805 applications. This was the fourth-highest year on record. Since the licensing program first began in 2006, the office has received more than 100,000 applications.
Schmidt said that while the Legislature passed a law earlier this year allowing eligible Kansans to carry concealed without a license, he expects the licensing program to remain popular.
"There are still a number of benefits for Kansans who obtain concealed carry licenses," Schmidt said. "Most notably, Kansas licenses are recognized by 36 other states, most of which still require a permit in order to carry concealed."
Schmidt also encouraged all Kansans who intend to carry firearms to pursue training opportunities. He also reminded all Kansans who choose to carry firearms to comply with properly posted signage.
Currently, more than 90,000 Kansans have active concealed carry permits. More information on the concealed carry licensing program is available on the attorney general's website at www.ag.ks.gov.
Sen. Moran to Introduce Legislation to Address "Gun-Free Zones," Uphold 2nd Amendment Rights
"If the members of our Armed Forces at the Chattanooga military recruitment centers had been allowed to exercise their 2nd Amendment Rights, the outcome of the attacks could have been very different. These brave individuals must be empowered to defend themselves and others from violence and acts of domestic terrorism."
WASHINGTON – This week, U.S. Senator Jerry Moran (R-Kan.) will introduce legislation to eliminate "Gun-Free Zones" at American military installations and military recruitment centers. Sen. Moran's legislation would allow active-duty members of the Armed Forces stationed on American soil – including military recruiters – to carry weapons to defend themselves if they choose to do so.
"What happened in Chattanooga can never happen again," Sen. Moran said. "The U.S. Constitution guarantees the 'right of the people to keep and bear arms shall not be infringed,' yet our men and women in uniform are being prevented from exercising this constitutional right when fulfilling their duties on American soil. Just because a member of our Armed Forces is not deployed to an active war zone does not mean they are safe from those who wish to do harm. Members of our military are targets for those who do not share our values – both at home and abroad. If the members of our Armed Forces at the Chattanooga military recruitment centers had been allowed to exercise their 2nd Amendment Rights, the outcome of the attacks could have been very different. These brave individuals must be empowered to defend themselves and others from violence and acts of domestic terrorism."
Rep. Lynn Jenkins Weekly Update:
Empowering Our Armed Forces To Defend Themselves:
As we continue to honor and pray for the five service members who sacrificed everything
in Tennessee last week, we must also take action to ensure that this never happens again.
Our military men and women should feel empowered, no matter where they are serving. It is indefensible that those we have trained to use firearms to protect us are not afforded the same basic "right to bear arms" while on duty here at home.
I am proud to be a cosponsor of the SEMPER FI Act that was introduced this week to give recruiting centers the option for officers to carry a weapon or have outside security provided. We have the finest military in the world and we must empower our armed forces with the right to defend themselves and us.
I spoke this week at the Republican Leadership Press Conference about the need for this legislation to give our military members the ability to protect themselves. Click here to watch my remarks.
Restricting Federal Funds From Sanctuary Cities:
I was pleased to support legislation this week that would restrict federal funding to sanctuary cities. There is no doubt our immigration system is broken and badly in need of repair but our first priority must be ensuring American cities are enforcing American laws. Policies in sanctuary cities are dangerous and are in clear violation of existing immigration laws. This is a concern of public safety and unfortunately the irresponsible policies coming from the Obama Administration have allowed these sanctuary cities to exist. I will continue to push back against areas refusing to comply with federal immigration laws.
Investigating Planned Parenthood:
After viewing the first horrifying video of Planned Parenthood's Senior Director of Medical Research Debra Nucatola last Tuesday, I was among the first to send a letter to Attorney General Loretta Lynch calling for an investigation into Planned Parenthood and Ms. Nucatola. I also called for criminal charges to be brought against Ms. Nucatola and all those involved.
On Wednesday afternoon, Attorney General Lynch answered that call and said the Department of Justice will "review all the information and determine what steps, if any, to take."
I am pleased to see Attorney General Lynch has heeded my call for an investigation into Planned Parenthood. As I said then, their clearly illegal, morally unjust actions must be investigated and all appropriate measures, including criminal action, must be taken against the responsible parties. I will not forget the unconscionable, horrifying words in these videos and I will continue to pressure the DOJ to do their job and prosecute this crime to ensure terrible actions like this never happen again.
Continuing the Fight To Eliminate Dodd-Frank's Consumer Financial Protection Bureau:
This week I became an original cosponsor of legislation to repeal Dodd-Frank's Consumer Financial Protection Bureau (CFPB). This Tuesday marked the fourth anniversary of the creation of the CFPB, a result of the disastrous passage of Dodd-Frank. Four years later, the CFPB stands as an unaccountable, bureaucratic nightmare for small businesses and community banks in Kansas and nationwide. While community banks and small businesses shrink, this agency continues to grow and gain more power all while not having any accountability to the American people. We need to eliminate this unwarranted agency and continue to remove harmful regulatory agencies generated by Dodd-Frank and this Administration.
Earlier this month, I spoke about the harm Dodd-Frank is doing to this country and why we must continue our fight against this catastrophic legislation. To watch my remarks, click here.
Medicare Predicted To Be Insolvent Within 15 Years:
This week, the Medicare Trustees released a report indicating that without reform Medicare will not be able to meet its commitments by 2030, while Social Security's combined trust funds will dissolve by 2034.We have known for years about the perilous state of Medicare and Social Security, and House Republicans have proposed solutions in our budget, yet Democrats in Washington have been more interested in trying to score political points than working together. Next year alone Social Security Disability Insurance will become insolvent, leaving folks with disabilities to face a 19 percent benefit cut and that is just the start of the problems that lie ahead.
It is time to work towards sensible reforms for these programs so our seniors are not vulnerable for any future consequences. I'm proud this year we have already strengthened the Medicare payment process for doctors, which has had a positive impact for our seniors and the program. It is my hope that this report will serve as a wake-up call and we can build from previous success to quickly take the necessary steps to solve our future challenges ahead.
Questioning Medicare Official Over Future Of Rural Healthcare:
On Wednesday at a Ways and Means Subcommittee hearing, I questioned Mark Miller, Executive Director of the Medicare Payment Advisory Commission, on what is being done to ensure a strong and stable rural healthcare system across America. Rural healthcare is facing more challenges than ever and the answers I received weren't satisfactory. Looking after sick Americans in rural areas shouldn't be about dollars and cents, but about the values of life and health. I will continue to push for reforms to keep our rural healthcare operating at its full potential in Kansas.
To watch my exchange with Director Miller, click here.
The President's Disastrous Deal With Iran:
This week, I heard from Secretary KerryonCapitol Hill to stump for President Obama's disastrous deal with Iran. Unfortunately, Secretary Kerry was unable to answer a huge number of questions, while failing to sufficiently answer many others. Already White House officials haveacknowledged secret side agreements with Iran not being reported to Congress, and President Obama has moved to bypass Congress by sending the deal to the UN. If the President believes in this deal, he should stop trying to prevent the American people from being able to review the details. An agreement with Iran was meant to be based on the principle of stopping the Iranians from obtaining any nuclear weapons technology. Instead initial details suggest that President Obama has gone legacy shopping, using the safety of the American people as his currency. I do not believe this agreement is in our national security interests and I intend to oppose it.
Happy Birthday To Senator Bob Dole!:
Happy Birthday, Senator Bob Dole! I was proud to wish my good friend and mentor a happy birthday. Senator Dole exemplifies what it means to be a public servant, is a true statesman, and more importantly a true Kansan. I hope everyone gets the time to wish the Senator the best for his special week!
Meeting With The Kansas Sub-Cabinet On Water Resources:
As Kansas continues to develop a long term vision for the future of water supply in the state, I was glad to meet with the Kansas Water Resources Subcabinet this week to discuss their priorities as well as state-and-federal coordination on projects and policy.
Talking With The President Of The Kansas Future Farmers Of America:
I met with Karl Willhelm from my hometown of Holton in my D.C. office this week. Karl is the State Future Farmers of America President for Kansas and he came by to let me know his organization's education priorities! Great work, Karl!
Open Office Hours On August 13th:
On August 13th, I'm hosting an open office hour at my Topeka office from 10:30 -11:30 AM. This is an opportunity for me to talk one-on-one with folks from around Eastern Kansas. If you want to arrange an appointment please get in touch with my office at (202) 225-6601. Meetings are open to any 2nd district resident and are arranged on a first come, first served basis.
MISCELLANEOUS PRESS RELEASES
Shriners Hospital Patients Show Off Strength Of A Different Kind ~ Diane Gasper-O'Brien
HAYS, Kan. -- The slogan for the annual Kansas Shrine Bowl All-Star Football Game is "Strong Legs Run That Weak Legs May Walk." But even at a strapping 230 pounds, Ethan Fritschi didn't feel so strong Thursday afternoon.
Fritschi, an offensive lineman from Erie High School, was having difficulty maneuvering his 6-foot, 5-inch frame while wearing boots that simulated walking with a prosthetic leg.
A member of the West team that will take on the East in Saturday's 42nd annual Shrine Bowl Game at Fort Hays State University, Fritschi is one of hundreds of teenagers on campus this week preparing for the game.
The football players, as well as band members and cheerleaders, are involved in a variety of events ranging from a barbecue and Friday night's banquet, then Saturday's 10 a.m. parade down Main Street and the 7 p.m. game.
Thursday's up-close-and-personal contact with the patients gave the participants a glimpse of why the game is played in the first place.
The Shrine Bowl game is a fundraiser for Shriners Hospitals for Children, a healthcare system of 22 hospitals that provide pediatric specialty care including orthopedic, burns, spinal cord injury rehabilitation and cleft lip and palate. Proceeds from the Kansas all-star game go to the Shriners Hospital in St. Louis.
Thursday, the participants met Shriners patient ambassadors who manned different stations around FHSU's Memorial Union that represented some of the different procedures the young patients have to go through.
This particular station was one of the most popular because of the participation level.
"I don't feel safe," Fritschi said when some of the ambassadors told him to jump with the boots on.
OK, so get down in your stance, one of them told him.
Fritschi smiled confidently, bent his long legs, leaned forward and promptly fell down.
It was an eye opener for Fritschi and the rest of the hundreds of football players, band members and cheerleaders who participated in the drills.
"I'm usually a pretty independent person," said Andrew Feldkamp from Axtell, a 6-1, 230-pound offensive lineman for the East team.
Feldkamp didn't master walking backwards with the boots as well as Fritschi and required some assistance.
"Having to have others help you really makes you kind of uneasy," Feldkamp said.
The patient ambassadors were anything but uneasy as they mingled with the older students and told their life stories.
Eight-year-old Justin Bowman Jr. from Wichita, born with disabilities to all four limbs, was in command, picking volunteers out of the crowd.
"You and you and you, come out here," he said, pointing to different members of the football teams and cheer squads.
"He figures out a way to do whatever he wants," said his mother, Beth Bowman.
Kim Litzau from Crystal City, Mo., mother of 11-year-old A.J. Litzau, agreed. "There is no 'I can't do that' for these kids," she said.
A.J. came to live with the Litzau family as a foster child when he was about 2 years old.
"He hasn't let any of this stop him from doing what he wants," Litzau said of her youngest son, who was born with scoliosis and a club foot on his right leg that was eventually amputated.
"He plays football, he plays basketball, he runs," she said. "Being an ambassador has really improved his confidence."
Cierra Brumback was pulling double duty Thursday. Brumback, who will be a sophomore at Girard High School this fall, is a member of the Kansas Masonic All-State High School Marching Band who has benefitted from the care at Shriners Hospitals.
Brumback's left ankle was severely injured in a gunshot accident when she was 10 years old, causing muscle and nerve damage. She sometimes can't feel the bottom of her foot but still participates in marching band and even plays softball.
"I've been in marching band since sixth grade," she said. "I love it."
Members of the local Fort Hays Shrine Club even got in on the action Thursday, leading the various groups to their stations.
Dr. Robert Keener, a veterinarian from La Crosse and assistant professor of agriculture at FHSU, said he thinks a change in 2011 to the visitation process was a good move. In the past, Hospital Visitation Day featured only players visiting the hospital in St. Louis.
This is the fifth year that some patients came to the camp, giving band members and cheerleaders the chance to meet the patients as well.
"The fact they've brought this to the campus is tremendous," Kenner said. "So many more students get to experience this."
This marks just the fourth time in 42 years the Shrine Bowl game has been held in Hays. The West team is 3-0 at Lewis Field Stadium, and they admitted they are looking forward to Saturday's game.
But visiting and interacting with Shriners Hospital patients is a part of the Shrine Bowl experience that participants just might remember the most.
Feldkamp admitted meeting the Shriners patients was rewarding, he said while talking about a sticker labeled INAM that the players are wearing on their helmets this week.
"It's not about me," Feldkamp said, explaining the acronym. "It really makes you think."
Shown in the photo is Hoisington's Seth Owen, a member of the 2015 Kansas Shrine Bowl West football team, helps Justin Bowman Jr., an 8-year-old Shriners patient ambassador from Wichita, balance himself during an activity at Thursday's visitation day at Fort Hays State University.
Receive 10 Free Colorado Blue Spruce Trees By Joining the Arbor Day Foundation in August
Nebraska City, Neb. – Spruce up your landscape by joining the Arbor Day Foundation in August.
Everyone who joins the nonprofit Arbor Day Foundation with a $10 donation will receive 10 free Colorado blue spruce trees through the Foundation's Trees for America campaign.
The trees will be shipped postpaid between October 15 and December 10, depending on the right time for planting in each member's area. The 6- to 12-inch trees are guaranteed to grow or they will be replaced free of charge.
"Colorado blue spruce trees provide homeowners with numerous benefits," said Matt Harris, chief executive of the Arbor Day Foundation. "They can be used as an energy-saving windbreak, for privacy, as ornamental trees, and even as living Christmas trees out in the yard. They truly provide year-round beauty for any landscape."
New members of the Arbor Day Foundation will also receive The Tree Book, which includes information about tree planting and care, and a subscription to Arbor Day, the Foundation's bimonthly publication.
To receive the free Colorado blue spruce trees, send a $10 membership contribution to: Ten Free Blue Spruces, Arbor Day Foundation, 100 Arbor Ave., Nebraska City, NE 68410, by August 31, 2015, or join online at arborday.org/august.
"Ideas Into Action" Workshops to Inspire Public Action Across Kansas
Topeka, KS – Registration is open for four FREE events aimed at inspiring and activating people into public action across Kansas this August and September. Kansas Rural Center's "Feeding Kansas: Ideas Into Action" workshop series offers powerful tools and tactics for raising awareness and creating change around whatever issue(s) matter most to those who attend.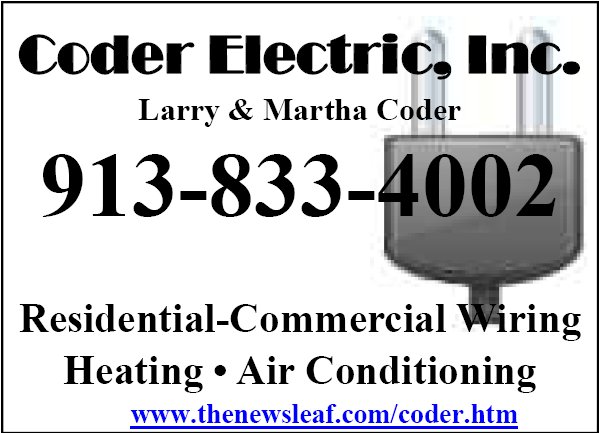 The purpose of these events is to mobilize and train a large number of "everyday Kansans" as strong advocates, while also sharing information on how participants can take part in winning the goals outlined in the Kansas Rural Center's recently published report: Feeding Kansas. In addition to advocacy training, workshops will include a nourishing locally-sourced lunch and the opportunity to hear from and respond to stories from those working on the frontlines of positive change in Kansas, for the good of the people and especially for the good of the food system. Speakers and content will be different at each event.
"Ideas Into Action" workshops will be held from 10:00 a.m. to 3:00 p.m. in:
Colby - August 12 at the Colby Community Building
Dodge City - August 13 at the Western State Bank Expo Center
El Dorado - September 23 at the El Dorado Civic Center
Manhattan - September 24 at the Manhattan Public Library.
"As we approach 2016, a major election year in our state, the tools provided in these workshops will be critical to ensure that Kansas people's voices are heard and interests are met by our policy-makers. There are two powers in democracy: money and people. We are working on mobilizing and empowering people, regardless of political affiliation," says Natalie Fullerton, Program Director at the Kansas Rural Center.
Each workshop will include opening presentations on "what's happening and what's working in Kansas," featuring different speakers at each event. There will then be a number of concurrent sessions to choose from, including: How to Have a Voice in Politics, Strategic Communication with Decision Makers, and Working Together With the Media.
Participants should register in advance to secure space and a meal. A detailed agenda and registration information for each event may be found online at: kansasruralcenter.org/ideas-into-action-registration.
Call to Action for Feeding Kansas
Why wait for the workshops to be a part of positive change in Kansas? The Kansas Rural Center is calling all Kansans to add their names to the growing list of people in support of seeing the following priorities for Feeding Kansas become a reality in 2016:
1) Kansans from all backgrounds will grow their voice in local and state politics, "because Kansas voices matter, especially around issues like food and farms."
2) Kansans need increased clarity and transparency about resources and regulations that impact their lives and livelihoods, "because there is currently no central location to find information about the many resources, rules, and regulations that impact people's ability to purchase or produce healthy food in Kansas."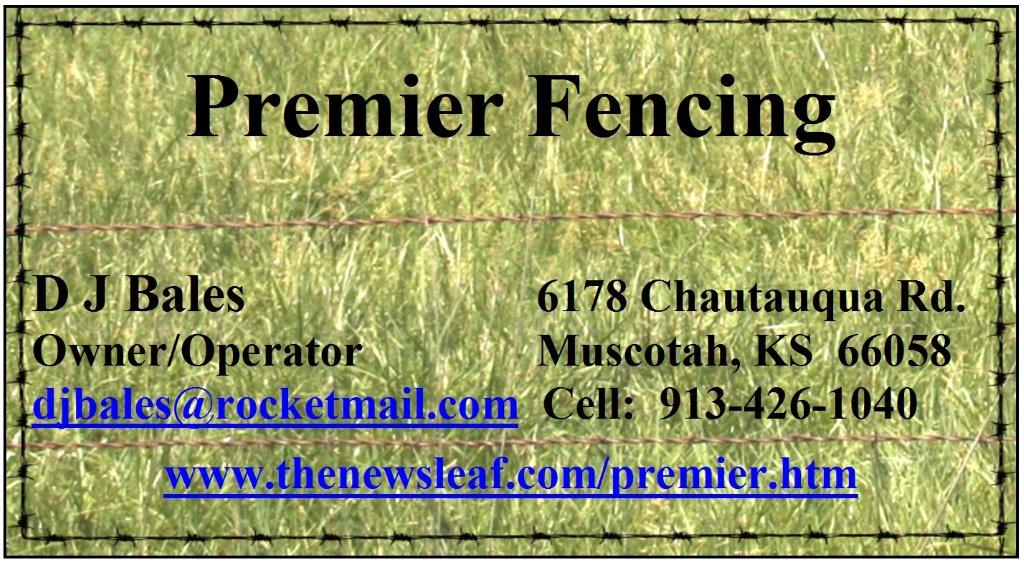 3) It must become easier to grow and access fruits and vegetables statewide, to improve the health of Kansans and the viability of Kansas farms, "because Kansas lags dramatically behind in both the consumption and production of these super important health promoting foods."
To add your name as a supporter of one or more of these goals, visit: kansasruralcenter.org/support-feeding-kansas-take-action.
To stay informed on progress towards these goals, subscribe to the Feeding Kansas: News & Action e-newsletter by enrolling (free) as a Feeding Kansas Advocate at: http://kansasruralcenter.org/cfs.
KRC is in the third year of its "Community Food Solutions for a Healthier Kansas" initiative, which aims to improve economy, community, environment, and health in Kansas by advancing specific public policy solutions that better incorporate Kansas farms into the state's healthy food supply chain.
As part of this initiative, last year KRC hosted a number of public events across the state to gather the information and data that shaped the report titled: "Feeding Kansas: Statewide Farm & Food System Assessment with a Plan for Public Action." Free copies of the report may be downloaded here: kansasruralcenter.org/feeding-kansas. Now the organization is touring the state again, but this time they are reaching out for broad-based citizen engagement.
"We all desire to live healthy and fulfilling lives. This desire transcends political, religious, cultural, or other affiliations. It is our common ground. It is why our voices cannot be ignored. It is why we'll be successful in meeting our goals," asserts Cole Cottin, Advocacy Coordinator for the Kansas Rural Center.
Questions about this initiative or the upcoming "Ideas Into Action" workshop series may be directed towards Natalie Fullerton, KRC Program Director, at nfullerton@kansasruralcenter.org or (866) 579-5469.
The mission of KRC, founded in 1979, is to promote the long-term health of the land and its people through community-based research, education, and advocacy that advances an economically viable, ecologically sound, and socially just food and farming system in Kansas. For more information, visit kansasruralcenter.org.
Leavenworth, Kan. Native Keeping America Safe Aboard U.S. Navy Ballistic Missile Submarine
~ Mass Communication Specialist 1st Class Electa Berassa, Navy Office of Community Outreach
Silverdale, Wash. – A 2014 Pleasant Ridge High School graduate and Leavenworth, Kansas native is serving aboard one of the U.S. Navy's nuclear-powered ballistic missile submarines, living and working at a Navy base in Silverdale, Washington.
Seaman Kevin Lansing is a yeoman on USS Louisiana (SSBN 743), which is based in Silverdale, about 15 miles west of Seattle across Puget Sound. yeoman handle all pay issues as well as all administrative duties for the crew.
"I enjoy interacting with everyone on a day-to-day basis," said Lansing.
USS Louisiana (SSBN 743) is one of the Navy's 14 Ohio-class ballistic missile submarines, also referred to as "boomers", which patrol the world's oceans for months at a time, serving as undetectable launch platforms for submarine-launched ballistic missiles. Together with land-based missiles and strategic bombers, the Navy's Ohio-class submarines are part of the nation's strategic nuclear deterrence triad. Because of their stealth, they are considered the most survivable component of the triad.
Ohio-class submarines like USS Louisiana (SSBN 743) have a very high operational availability due to an innovative crewing concept. Each submarine has two crews, Blue and Gold, which alternate manning the submarines and taking them on patrol. This maximizes the sub's strategic availability, reduces the number of submarines required to meet strategic requirements, and allows for proper crew training, readiness, and morale. Lansing serves on the USS Louisiana (SSBN 743) Blue crew.
As a sailor with numerous responsibilities, Lansing said he is learning about himself as a leader, sailor and a person.
"Serving in the Navy has made me more understanding," said Lansing. "I am able to to see many different points of view and have become more patient because of that."
With approximately 15 officers and 140 enlisted comprising the submarine's company, jobs are highly varied. Each member of the crew plays a role in keeping the submarine's mission ready — this includes everything from washing dishes and preparing meals to handling weaponry and maintaining the propulsion system.
"We protect and defend America from below the world's oceans and no other nation can match our capabilities," said Rear Adm. Dave Kriete, commander, Submarine Group Nine in Bangor, Washington. "Our submarine force could not thrive without the professionalism and skill of our sailors. These men and women, whose mission is often unsung because of its discreet nature, represent the finest characteristics of our nation's military. Their families, friends, and the entire nation should be extremely proud of what they do every day."
Lansing said he is proud of the work he is doing as a member of the crew, protecting America on the world's oceans.
"I love my crew," said Lansing. "They are extremely helpful and will take time out to assist you."
In addition to USS Louisiana (SSBN 743), seven other Ohio-class ballistic missile submarines are home ported in Kitsap County, Washington, along with three Seawolf-class submarines and two Ohio-class guided missile submarines that are all assigned to the U.S. Pacific Fleet.
Fast, maneuverable and technically advanced, submarines are some of the most versatile ships in the Navy. They are capable of conducting a variety of missions that can include engaging enemy vessels in the sea, launching missiles at targets on land, providing a platform for SEALS to operate from, and conducting intelligence and surveillance around the world.
Because of the demanding nature of service aboard submarines, sailors like Lansing are accepted only after rigorous testing and observation that can last several months. The crews have to be highly motivated, and adapt quickly to changing conditions.
"I am getting a different perspective on life in general," said Lansing. "I have obtained a broadened view of my job as well."
The Navy is currently developing a follow-on submarine to replace the Ohio-class, which will begin to reach the end of their service lives in the late 2020s. The Ohio Replacement Ballistic Missile Submarines will remain in service through the 2080s. The Ohio Replacement submarine will continue to fulfill the country's critical strategic deterrence mission while incorporating cost-effective and reliable systems that are advanced, yet technologically mature.
Health Tips for the Peak of Summer ~ Tim Davis, M.D., Chief Medical Officer, National Disaster Medical System
The peak of summer is nearly here. The hottest summer temperatures for the Kansas City area tend to occur from Aug. 1 to 5, according to 30-year averages calculated by the National Oceanic and Atmospheric Administration.
In my 25 years as an emergency medicine physician, I've seen the catastrophic effect heat can have on health, and many of the people we see while providing event support in the National Disaster Medical System need treatment for heat-related illnesses. On average, heat-related illnesses cause more than 600 deaths every year and from 2001 to 2010 more than 28,000 people were hospitalized for heat-related illnesses.
You can help keep yourself, your family and others around you out of the emergency department by watching for signs of heat stress.
People suffering from heat-related illnesses may experience heavy sweating; weakness; cold, pale, and clammy skin; fast, weak pulse; and nausea or vomiting. Early signs include muscle cramps, heat rash and fainting or near-fainting spells. If you believe someone is suffering from a heat-related illness, they need to move to a cooler location and lie down; apply cool, wet cloths to the body; and sip non-alcoholic fluids. They should remain in the cool location until recovered.
Signs that someone might be suffering from the most severe heat-related illness, heat stroke, include a body temperature above 103 degrees Fahrenheit; hot, red, dry or moist skin; rapid and strong pulse; and "altered mental status" that can range from confusion and agitation to possible unconsciousness. If you see someone exhibiting these signs, call 911 immediately; help the person move to a cooler environment; reduce the person's body temperature with cool cloths soaked in ice water especially to head, neck, arm pits and upper legs near the groin area where combined 70 percent of body heat can be lost, or even a cool bath if you can stay with them to ensure they do not drown; and do not give them fluids.
Children are especially vulnerable to heat illnesses, and can't always tell us what is wrong. When it's hot outside, consider any change in a child's behavior as heat stress. Additionally, infants and children should never be left in a parked car, even if the windows are down.
To help prevent heat-related illness:
Spend time in locations with air-conditioning.
Drink plenty of non-alcoholic fluids. Good choices are water and diluted sport drinks, unless told otherwise by your doctor.
Choose lightweight, light-colored, loose-fitting clothing
Limit outdoor activity to morning and evening hours
Protect yourself from the sun by wearing hats with brims and sunscreen
As people crank up air conditioning in the peak time of summer, electrical grids can become overwhelmed, causing power outages. In power outages, people who rely on electricity-dependent medical devices, like oxygen concentrators and electric wheelchairs, may need assistance so check on your neighbors as the temperatures soar.
Community organizations and businesses can help local emergency managers and health departments plan for the community's health needs amid the summer heat – and other emergency situations that can cause power outages – using the new HHS emPOWER Map, located at phe.gov/empowermap.
Heat-related illnesses are dangerous, but they are also preventable. Take some time to learn more about ways to beat the heat so that you, your family, and your community can have a safer, healthier summer.
If you or someone you know needs help with energy bills, including air conditioning, assistance might be available through the Low Income Home Energy Assistance Program administered by HHS' Administration for Children and Families. To learn more about this program, contacts for each state are listed at http://www.acf.hhs.gov/programs/ocs/liheap-state-and-territory-contact-listing.
For more information about how to protect yourself, your family and your neighbors from extreme heat, visit http://emergency.cdc.gov/disasters/extremeheat/index.asp.
KDA Photo Contest Coming To A Close
MANHATTAN, Kan. - As the summer season comes to a bittersweet end, so does the Kansas Department of Agriculture's photo contest. There is still time to get your entries submitted in one of four categories. Gift card prizes will be awarded to the top entries. Final deadline for submitting entries is 5 p.m. August 1, 2015.
Agriculture can be seen through many different lenses. Focus your camera and capture what agriculture means to you before time runs out. KDA advocates for and promotes the agriculture industry, the state's largest industry, employer and economic contributor. Photos submitted to the contest will help tell the story of Kansas agriculture and advocate for the industry.
More information about the contest can be found at agriculture.ks.gov/photocontest. Voting will take place August 15- September 15 on KDA's social media platforms. After submission, KDA is granted permission to use any photograph for publications, social media, websites, displays, etc. without payment or consideration from the photographer.
Follow KDA on Facebook, Twitter, Pinterest and Instagram for more details on the contest.
Kansas Products Featured In New York City Food Show
MANHATTAN, Kan. – Seven From the Land of Kansas member companies were represented in Kansas Pavilion at the 2015 Summer Fancy Food Show in New York City. The food show is one of the largest U.S. specialty food shows and includes more than 2,500 exhibitors and 25,000 buyers from across the country and the globe. From the Land of Kansas is the state trademark program within the Kansas Department of Agriculture.
Stacy Mayo, From the Land of Kansas program director, coordinated the marketing effort. "Participating companies were able to showcase their products and market them to retail buyers," said Mayo. "Our goals for the show were to promote the From the Land of Kansas brand, support our companies by creating an environment that attracted buyers and help make connections for all of our member companies."
The seven member companies attending were:
• Copperleaf Gourmet, Lawrence
• Fine Vines Artisan Ketchup, Leawood
• Jack Stack Barbecue, Lenexa
• Original Juan, Kansas City
• Pantry Shelf/Thaniels, Kansas City
• Rabbit Creek, Louisburg
• Sunflower Food Company, Lenexa
The Kansas pavilion was distinctive at the show with the inclusion of the product demonstrations by Chef Alli, From the Land of Kansas' program ambassador. "Chef Alli created dishes showcasing each of the member companies' products as the star," said Mayo. "This helped buyers taste the quality of the product and see the versatility of the products in recipes in addition to tasting the pure product at each member's booth."
The recipes are available to buyers and the general public at FromtheLandofKansas.com/Recipes.
While in New York City, the From the Land of Kansas team also worked to promote Kansas agriculture across the city in other popular venues. "We wanted to fully promote Kansas, so we took advantage of the morning Today show to showcase our logo during the crowd segments with signage that we brought along. We met many people and spent time answering the question 'What's from Kansas?' while making a splash on social media," Mayo said.
The social media highlights of the trip and the Fancy Food promotion can be found by searching #KSTakesonNY on Instagram and Facebook.
For more information about the From the Land of Kansas program, or to check out where you can buy products from Kansas companies, visit FromtheLandofKansas.com.
Value-Added Feed Ingredients Buyers Mission at the World Dairy Expo
MANHATTAN, Kan. – In order to help expand opportunities for U.S. products in international markets, the Kansas Department of Agriculture regularly seeks out opportunities for buyers missions. KDA is a member of Food Export Association of the Midwest; a non-profit organization composed of 22 Midwestern states that together leverage federal and state resources to provide services to facilitate trade between U.S. food suppliers and importers around the world. These services include: export promotion, customized export assistance, and a cost-share funding program.
Food Export will be conducting a Value-Added Feed Ingredients Buyers Mission in conjunction with the World Dairy Expo, September 29 through October 1, 2015.
Kansas companies interested in meeting with international buyers should consider taking part. Demand for feed supplements and additives worldwide continues to rise and establishing relationships with international buyers stimulates that demand. Products of interest include: alfalfa meal and pellets, amino acids, beef pulp, high protein corn meal, lysine, microbial feed additives, milk replacers, pre-mixed feeds, soybean meal, vitamins and minerals and whey products. Registration deadline for the event is August 18, 2015. Registration can be completed at: https://www1.foodexport.org/ProgramsAndActivities/BuyersMissions/G15FED.
Participants will meet one-on-one with pre-qualified buyers from around the world at the World Dairy Expo in Madison, Wisconsin. The buyer's mission will generate new sales leads, build relationships with key industry players and provide opportunities to meet with buyers from around the world. Buyers from China, Japan, Saudi Arabia, Guatemala and Taiwan will be represented.
Last year's participants reported $5.5 million in export sales. Thirty-eight buyer-seller relationships were established at the event and 14 of those companies had 20 percent or more sales increases.
"Kansas continues to have a strong presence at World Dairy Expo as one of the fastest growing dairy states," said Suzanne Ryan, International Trade Director at the Kansas Department of Agriculture. "World Dairy Expo is truly an international event, and this buyer's mission will allow Kansas feed companies unprecedented access to large international buyers while further demonstrating Kansas' diverse agricultural offerings."
Providing support and assistance to help make Kansas businesses more successful, grow rural communities, expand markets for Kansas agricultural products, level the playing field, grow the agricultural workforce and encourage more farms, ranches and other agriculture businesses to expand or relocate to Kansas is a mission of the Kansas Department of Agriculture. The Value-Added Feed Ingredients Buyers Mission is an excellent opportunity for Kansans to expand their markets.
For more information, please contact Suzanne Ryan at Suzanne.Ryan@kda.ks.gov.
Kansas Department Of Agriculture Hosts Chinese Sorghum Trade Missions
MANHATTAN, Kan. – The Kansas Department of Agriculture hosted three trade missions earlier this summer, sharing the benefits of grain sorghum with delegates from China. Kansas ranks first nationally in grain sorghum production, with nearly 200 million bushels totaling over $755 million in production in 2014. In total, the crop contributes $1.29 billion to the Kansas economy annually, directly employing or supporting 8,998 jobs in the state.
"China entered the U.S. market in 2012 and became the largest importer in just one year. Hosting the Chinese delegates in Kansas was an honor. Our farmers should be proud of the quality sorghum that is grown in the state," stated Suzanne Ryan, International Trade Director at KDA.
Each of the missions focused on the interests of the three visiting groups, including a trade team interested in distiller's grain and sorghum, a team of swine producers and a merchandiser team with interest in sorghum. Visiting teams learned about the benefits of sorghum and trade opportunities by participating in workshops, visiting Kansas farms and touring inspection and processing facilities.
Kansas farmer and Sorghum Checkoff Board member, Adam Baldwin from McPherson, Kansas, hosted the merchandiser team. "The export market has obviously improved sorghum grower profitability. Growers, naturally, may have concerns about the sustainability of these markets. Seeing these trade teams come and visit Kansas and express their satisfaction with our product gives me confidence in our export market for the foreseeable future."
The trade missions were hosted by KDA, the Sorghum Checkoff and the Kansas Grain Sorghum Commission. The swine producer team and merchandiser trade team missions were sponsored through partnership with the U.S. Grains Council.
The KDA serves farmers and agribusinesses, enhancing economic growth of the agriculture industry by expanding markets for Kansas agricultural products through trade and export opportunities. Dickinson County farmer Gregg Sexton also had the opportunity to host one of the trade groups and reflected that, "sorghum is one of the mainstays on our farm," Sexton said. "It is exciting to see an increasing appetite on the world market for the products Kansas farmers take pride in growing."
For more information on Kansas international trade, please contact Suzanne Ryan, Suzanne.Ryan@kda.ks.gov or 785-564-6704.
WILDLIFE AND PARKS REPORTS
Pheasants Forever to Host Youth Instructional Shooting Clinic
HAYS ­– The Smoky Hill Chapter of Pheasants Forever, in partnership with the Kansas Department of Wildlife, Parks and Tourism, invite youth of all ages to attend a free instructional shooting clinic on Saturday, August 8. The clinic will be held from 9:30 a.m. to 11:30 a.m. at the Hays City Sportsmen's Club and all equipment will be provided.
Participants will receive instruction with shotguns and pellet rifles in a controlled, safe, live-fire environment guided by experienced instructors. Participants do not need to preregister and lunch will be provided.
For additional information, contact Smoky Hill Pheasants Forever Chapter member Luke Winge at (785) 726-1600.
This event is part of the Pheasants Forever/Quail Forever No Child Left Indoors (NCLI) initiative, which encourages chapters to collaborate with conservation partners and provide youth and their families opportunities to learn about our outdoor traditions and conservation ethic.
Nationwide, Pheasants Forever and Quail Forever chapters hold more than 1,000 youth events a year, connecting more than 50,000 youth to the outdoors. They reach out in their communities to sponsor youth mentor hunts, outdoor conservation days, shooting sports, conservation camps, fishing tournaments, outdoor expos, hunter education classes, habitat projects and much more.
To find a chapter near you, visit www.pheasantsforever.org and www.quailforever.org.
Kansas Native Plant Society to Host 2015 Annual Wildflower Weekend
LAWRENCE – Wildflower enthusiasts from across Kansas are encouraged to meet in Manhattan on September 25-27 for the Kansas Native Plant Society's 37th Annual Wildflower Weekend (AWW). Those attending the three-day event will enjoy opportunities to explore and learn about the native plants in the northern Flint Hills.
Six unique sites will be visited, including the Konza Prairie and Tuttle Creek Lake, and attendees will also have the opportunity to hear from guest speakers Kelly Roccaforte and Shelly Wiggam, doctoral candidates at Kansas State University, as they discuss their prairie pollinator research projects.
The annual meeting, speaker presentations, awards ceremony, and silent auction will take place Saturday evening.
For more details on this event, and to register, visit www.kansasnativeplantsociety.org/annual_event.php
Enter Your Favorite Outdoor Photos in the
2015 Wild About Kansas Photo Contest
PRATT – The peak of summer and start of fall can provide stunning lighting and subject matter for outdoor photographers. Whether it's a catfish fresh out of the water, a crimson sunset over a pasture, or a whitetail peeking through a tree line, Kansas Wildlife & Parks magazine staff want to see what makes you Wild About Kansas.
Photographers of all skill levels are encouraged to submit their favorite wildlife, outdoor recreation, and landscape photos before Oct. 23. There is no fee to enter, and the contest is open to both residents and nonresidents.
Photographers can submit up to three original photos taken in the state of Kansas. Photos must fit into one of the three categories – wildlife, outdoor recreation or landscape – and will be judged on creativity, composition, subject matter, lighting, and the overall sharpness.
First, 2nd, and 3rd place prizes will be awarded in each category, and one honorable mention per category will be named, as well. Winners will be featured in the 2016 Kansas Wildlife & Parks January/February photo issue.
Entries must be received no later than 5 p.m. on Oct. 23. An entry form must be submitted for each participant and can be obtained by visiting ksoutdoors.com/Services/Publications/Magazine/Wild-About-Kansas. Photo format should be JPEG or TIFF and file size should be not less than 1mb and not more than 5mb.
For more information, visit ksoutdoors.com/Services/Publications/Magazine/Wild-About-Kansas, or contact contest coordinator Nadia Marji at nadia.marji@ksoutdoors.com.
Youth Outdoor Festival in Hays August 15
ELLIS – If you're interested in introducing your child to the world of shooting sports, hunting, fishing and other outdoor-related activities, mark your calendar for August 15. Hays area businesses, conservation groups and shooting sports groups have teamed together to offer a free day of target shooting and outdoor activities for youth 17 and younger at the 18th Annual Youth Outdoor Festival. The event will be held Saturday, August 15 from 9 a.m. to 3 p.m. at the Hays City Sportsman's Club located 1/4 mile north of I-70 Exit 157.
Youth will learn about and experience trap and skeet shooting, archery equipment, air rifles and BB guns, muzzleloaders, small-bore rifles, and more. There will also be a BASS casting competition, paintball target shooting, and a furharvesting demonstration.
Youth will be closely supervised at each station by expert volunteer instructors, and all equipment will be supplied.
Hunter Education certification is not required, and youth must be accompanied by an adult.
Registration for the event can be completed onsite prior to participation. Lunch will be provided, and youth will have a chance to win prizes, including guns, fishing tackle and other outdoor equipment.
For more information, contact Kent Hensley at (785) 726-3212 or Troy Mattheyer at (785) 726-4212.
HISTORY IS FUN ~ Bob Caplinger
Old news from the 1931 Issues of Effingham New Leaf
931-32 SCHOOL YEAR BEGINS. "Monday's enrollment at A.C.C.H.S. was 195. It exceeded last year's by 12. Prin. Hawk thinks before the close of the week the enrollment will reach 200. There are 54 in the senior class and 55 in the freshmen. The latter class is larger than last year's."
ANNUAL ATCHISON COUNTY VIGILANTES SHOOT. "Those from Effingham attending the annual Atchison County vigilantes shoot, at Atchison Thursday were: Geo Petree, Chas Shifflett, Clyde Sowles, W. H. Sells, Alex McKay, Clarence Hegarty, Henry Buddenbohm, C. L. Cummings. Four sharpshooters of the 30 vigilantes that attended will compose a team to represent Atchison County group at the state meet at Ft. Riley."
ROBBERS ENTER LANCASTER BANK. About 4 o'clock this morning, thieves entered the Lancaster bank building and had the combination off the vault door, when they were frightened away by the station agent, Roy Powell, who went up town to get the mail for the early morning train. Sheriff Ray Fletcher was called and finger prints were taken."
SIGN OF THE TIMES. "Believe it or not. Rev. Reitzel, pastor of the Presbyterian church in the Hiawatha, has asked his congregation to reduce his salary on account of hard times."
WHAT IS JAYDRIVING? "James Hall, City Marshall, 'pinched' L. K.
Darrick, of Kansas City, driver of the Athletic Tea Co., for jay driving, Wednesday. A fine of $1.00 was left in the city treasury by Mr. Darrick."
JUST ASK ME. "Four Effingham lads probably were inflated as toy balloons, one night last week after visiting the Clifford Hawk watermelon patch. Mr. Hawk caught the lads in the act of helping themselves. He made them sit down and devour a whole watermelon, then told them the next time they got 'watermelon hungry to come and ask him, and he'd give them some. Pretty sane and sensible punishment and no one hurt either." (Ed's Note: This would be our Clifford Hawk's grandfather.)
CASHIER CHARGED WITH EMBEZZLEMENT. "Dale Wagner, aged 53, cashier of the Citizens State Bank of Morrill, was arrested Wednesday, Oct. 14, charged with embezzlement of $9,300 of the bank's funds. The bank was closed by its directors, the same day, pending investigation of shortages, which are reported to total $34,000."
EDITORIAL. "If you have a roof over your head, fuel for heat, goods to keep you from starving and enough clothes to keep the city marshal from running you in, you have no right to complain these days. A pitiful sight was seen on the streets of Effingham, Saturday, when a man, woman, two small children, carrying all their belongings, were going 'somewhere.' The woman was crying and she had reason to. From all appearances, the stork would make another visit soon. Now if that condition, isn't tragic, what is?"
FORECLOSURE. "The Wm Warren 160 acre farm, southwest of Muscotah, was sold at Sheriff's Sale last week, for $8,166.87."
ROY A. ROBERTS. "The suit instituted by Doherty, the gas magnate, against the Kansas City Star, is of particular interest to the people of Effingham and vicinity in that Roy Roberts, formerly of Muscotah, is one of the big men on the Star. Mr. Robert's sister, Miss Beulah, for several years, was a member of the A.C.H.S. faculty. Their father was a minister at Muscotah over 50 years ago, and their mother was Miss Nellie Allison, a sister of the late W. C. Allison, well known Hardware merchant at Muscotah, and later at Horton.
"Roy was the Washington correspondent for the Star for a long time. He was sent to Russia by the Star to write up conditions over there. His articles were so frank, straightforward, his friends were afraid he would be imprisoned or shot, they were relieved when he landed safely back in the United States. Roy is personally acquainted with President Hoover, ex-president Coolidge. He also knew ex-presidents Wilson and Harding. It is said Roy can go to the White House most any old time and have a talk with President Hoover."
(Ed's Note: In later years he was managing editor, president, editor and general manager of The Kansas City Star and close friends of Harry S. Truman and Dwight D. Eisenhower. According to Google's Wikipedia, Roberts was born in Muscotah and grew up in Lawrence and studied journalism at the University of Kansas. He died December 18, 2014.)
HISTORY FROM OBITUARY. "W. H. Miller, 65 years of age, died November 2, 1931. "Mr. Miller moved with his parents from Ohio to Kansas at an early age, the family settling on a farm near Troy. Later the family located at Muscotah, where Mr. Miller's father, the late L. H. Miller, was postmaster for many years. W. H. Miller taught school in Muscotah and vicinity, following that profession for 15 years.
"On May 15, 1888, Mr. Miller married Miss Anna Heald at Muscotah and she survives with three children: Mrs. Gladys Miller Winzer, County Supt., Mrs. Mary Tharp and DeLos Miller, all of Atchison. Three grandchildren also survive: Theodore Winzer, Vincent and Warren Tharp."
MORE HISTORY FROM OBITUARY. Mrs. J. R. Snyder dead. "Blanche Gertrude Heffelfinger was born at Newburg, Cumberland County, Pa., Oct. 21, 1876 and when a little girl ten years of age, came to Kansas with her parents, Mr. and Mrs. W. P. Heffelfinger.
"September 23, 1897, she was united in marriage with J. R. Snyder. Mr. and Mrs. Snyder lived in Effingham, two years, moving from here to their farm near Farmington then back to Effingham, twelve years ago.
"Mrs. Snyder was the mother of seven children: Mrs. Gladys Sowles, Effingham; Mrs. Evelyn North and Mrs. Dorothy Kaufman, Lancaster; Mrs. Marguerite Anderson, Atchison; J. R. Snyder, Jr., Effingham; Mildred and Mark, of the home. Besides rearing her own children, she mothered two step-daughters, Mrs. Vera Mayhew and Mrs. Jetta Morgan, Effingham.
"Other surviving relatives are four sisters and four brothers: Miss Nora Heffelfinger, Monmouth, Ill.; Mrs. C. O. Smith, St. Joe; Mrs. Roy Hickerson, Kansas City; John Heffelfinger, Newton; Miss Mabel Heffelfinger, Agnew, Stewart, and Harry Heffelfinger, Effingham."
CLASSIFIED ADS
DO YOU WANT YOUR ISSUE OF THE NEWSLEAF MAILED TO YOUR HOME OR BUSINESS? SUBSCRIPTIONS ARE NOW AVAILABLE AT THE RATE OF $42.00 FOR 1 YEAR. To subscribe send your check to: The Newsleaf; PO Box 209; Effingham, Ks. 66023.
FOR SALE
95%+ restored 1964 1/2 Mustang. It was a project for me and the boys. It just sits now and needs a home for someone that will use it and enjoy it. There is a lot of information about the car on our web page made just for this item. Go to www.caplingers.com/mustang.htm and see all the photos and extra information.
———————————————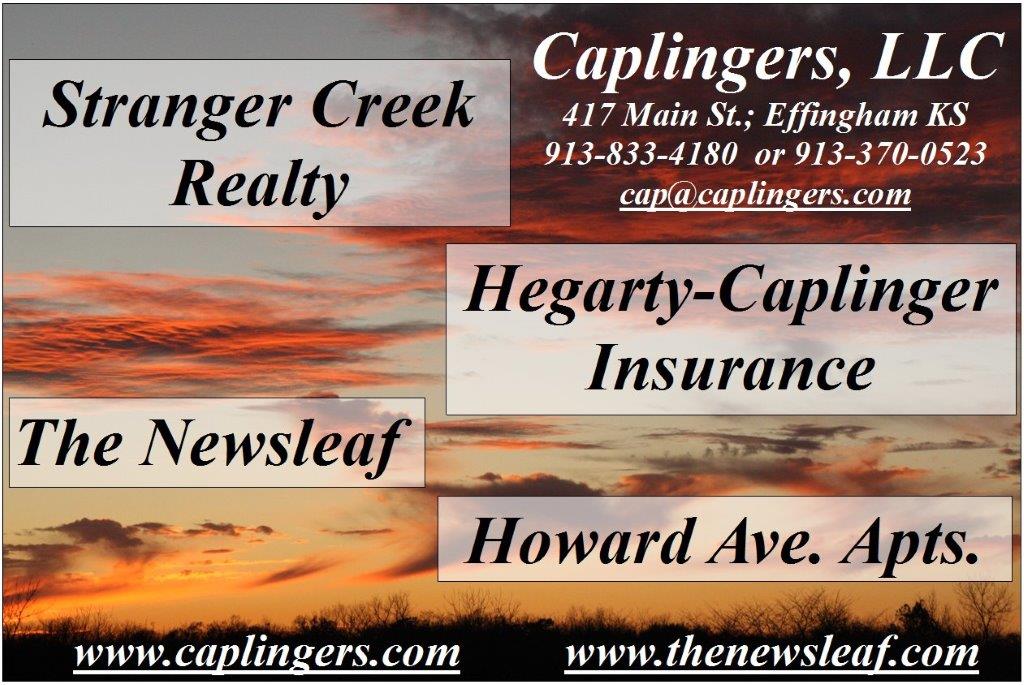 "GUESS WHO"
Can you identify the place or persons in the photo? Last issue was Lloyd and Dale Martin admiring their catch in 1952.
LAST WEEK
Problems with this web site contact cap@thenewsleaf.com Last updated 7-28-2015
<![if !vml]>
<![endif]>