You are our Visitor
The March 24, 2015 Edition
of
The Newsleaf
Vol. 12 Issue 12
QUOTES
BETWEEN THE ISSUES
FRONT PAGE
"Hemispheres: Sound Photographs of Madagascar" exhibits at the Muchnic Gallery
Live music and video performance at Opening Reception April 3rd, 6pm
Atchison, Kansas: A cultural exhibit of photography, music, and interactive media takes center stage this spring as the Muchnic Gallery presents HEMISPHERES: Sound Photographs of Madagascar. This visual and audio journey to the unspoken corners of the remote island nation of Madagascar is showing April 1- May 25 at the Muchnic Gallery, Atchison, Kansas. The public is welcome to join the multimedia live concert at the Opening Reception Friday, April 3rd, 6pm.
"HEMISPHERES is an immersion" says Barclay Martin exhibit creator. "Through imagery, song and story, the audience is transported to Madagascar and into the process of recording and unprecedented collection of songs in homes, fields, and unfinished buildings. The music discovered there was written and performed entirely by the members of the Unbound program in Madagascar, giving voice to a community and its culture."
About Atchison Art Association and Muchnic Gallery: Through education, outreach and exhibition, the Atchison Art Association and the Muchnic Gallery provide access to the arts and avenues for artistic expression in the Atchison community and throughout the region. The Muchnic Gallery is open weekly on Saturday, Sunday and Wednesday 1-5pm. Our vision is a community strengthened and transformed through art.
Honoring Kansas Master Farmers and Master Farm Homemakers
Six couples were recognized for excellence in farming,
homemaking, environmental stewardship and rural citizenship.
MANHATTAN, Kan. – Six couples have been named Kansas Master Farmers and Master Farm Homemakers for 2014. The couples are identified as leaders in farming and their communities, and they were honored at a banquet March 13 in Manhattan.
The Master Farmer and Master Farm Homemaker award program began in 1927 and is sponsored by K-State Research and Extension and Kansas Farmer magazine.
The 2014 honorees included:
Jim and Sharon Zwonitzer, Horton, Kansas, Atchison County. Jim Zwonitzer has represented agriculture, and specifically the soybean industry, across the United States and even internationally. Jim's wife, Sharon, has accompanied him on many of these trips. In addition to raising soybeans, the couple also farms wheat, corn, silage, grass hay, Sudan grass and alfalfa. On the livestock side, the Zwonitzers also raise beef cattle.
Jim and Sharon both graduated from Atchison County Community High School and were members of Brush Creek 4-H. Jim has a degree from Kansas State University in agricultural education and taught vocational agriculture for seven years before farming full-time with his father in 1972.
Sharon was a 4-H project leader for several years in gardening, pets and foods. She is a self-proclaimed farm "gofer" and fills in wherever needed. She also worked in a small café in Horton and Everest for 25 years.
The couple grows certified soybean seed Hoegemeyer Hybrids and sells Lommix, a protein and energy supplement for cattle. Bill and Sharon use various conservation practices on their farm, including terracing, reduced tillage, and herbicide and crop rotations. They have always attended county and area extension meetings about crop and livestock production to stay informed on the latest production practices and technologies.
For more than 40 years, Jim has served in numerous roles with the Kansas Soybean Association. He is in his 10th year serving on the Kansas Soybean Commission. He is also a member of the Kansas Livestock Association, Kansas Wheat Association and is on the local water district board. Jim and Sharon are often found working at the soybean booth at the Kansas State Fair.
Jim and Sharon are members of the Zion Lutheran Church in Everest, where they volunteer in different capacities. They are avid gardeners and have always raised a huge garden each year with their family.
Selection of Master Farmer and Master Farm Homemaker couples is accomplished through K-State Research and Extension administrative areas. Local councils and districts submit nominations, and the associate director appoints a committee to pick one couple from each area—northeast, northwest, southeast and southwest—plus two couples at large.
Other honorees were: Dewey and Carol Adams, Clay Center, Kansas; Larry and Millie Dearden, Scott City, Kansas; Bill and Chris Pannbacker, Washington, Kansas; Bill and Ruth Pracht, Westphalia, Kansas and Alan and Beth Vogel, Wright, Kansas.
K-State Research and Extension is a short name for the Kansas State University Agricultural Experiment Station and Cooperative Extension Service, a program designed to generate and distribute useful knowledge for the well-being of Kansans. Supported by county, state, federal and private funds, the program has county Extension offices, experiment fields, area Extension offices and regional research centers statewide. Its headquarters is on the K-State campus, Manhattan.
ALL AROUND US
NEW PROPRIETOR ON MAIN STREET
Ed Meyer of Muscotah, has purchased the Buzz's Cafe this last week and has taken over management of the business as of Saturday. You will still see the familiar faces in the café as well as some new ones. The business will now be operating under the name Six Rails Café and Bar. The sign is shown at right. We wish Ed well in his new endeavor.
O'BRIEN HOSTS FARMERETTES
The March 13th meeting of the Farmerettes was held at the home of Becky O'Brien. Mary Lou Bowen co-hosted. Thirteen members and guests answered roll call by telling their "Favorite Apple Variety." Guests were Sally Banks, who became a member, and Hannah Rygaard and twin sons Beau and Luke. President Sally Ellerman conducted the meeting and said this was National Volunteer Month. Thank you notes were read from Marilyn Albright of the Hospital Auxiliary for the Bunnies for Newborns. A thank you from the Valley Falls Methodist Church thanking the Farmerettes for the memorial to Bertha Hamon was read.
Council President Mary Lou Bowen presented an update on the District Day, April 28th and Swing Into Summer June 19th. Swing Into Summer will be the usual Salad Potluck Luncheon. The Council had chosen for a Community Project to participate in the "Warm Embrace" project. Members are asked to make socks, gloves, etc. Scholarship forms for both the County and Farmerettes can be obtained from the Secretary. Members will make cookies for the Gibson McFarland Auxiliary annual Government Day, March 24th. A cash donation will also be given from the Farmerettes. The April meeting will be held in the Effingham City Council Room, April 10th, 9:00 am, hosted by Edna Hansroth, Evelyn Lorenz and Carol Lintner. The program will be "Age Sense - The Caregiver's Path." Area women are welcome to attend our meetings.
KEITH TO LEAD BOOK DISCUSSION
Nancy Keith will lead a discussion on the book, Abandoned and Forgotten, An Orphan Girl's tale of Survival During World War II by Evelyne Tannehill, Monday, March 30 at 7:00 p.m. in the Effingham City Council room.
HAPPY HOUR CLUB
Five members and one guest, Brenda Reichart, were present at the Happy Hour Club March meeting hosted by Nancy Lowe. Roll call was answered by members telling their favorite colors. A thank you note was received from the ACCHS After Prom Committee. Mary Noll reported that the club had 960 Best Choice coupons on hand. After the business meeting, the meeting was turned over to the hostess and everyone enjoyed playing Bingo. Mary Noll received the door prize. Susan Hundley will host the April meeting.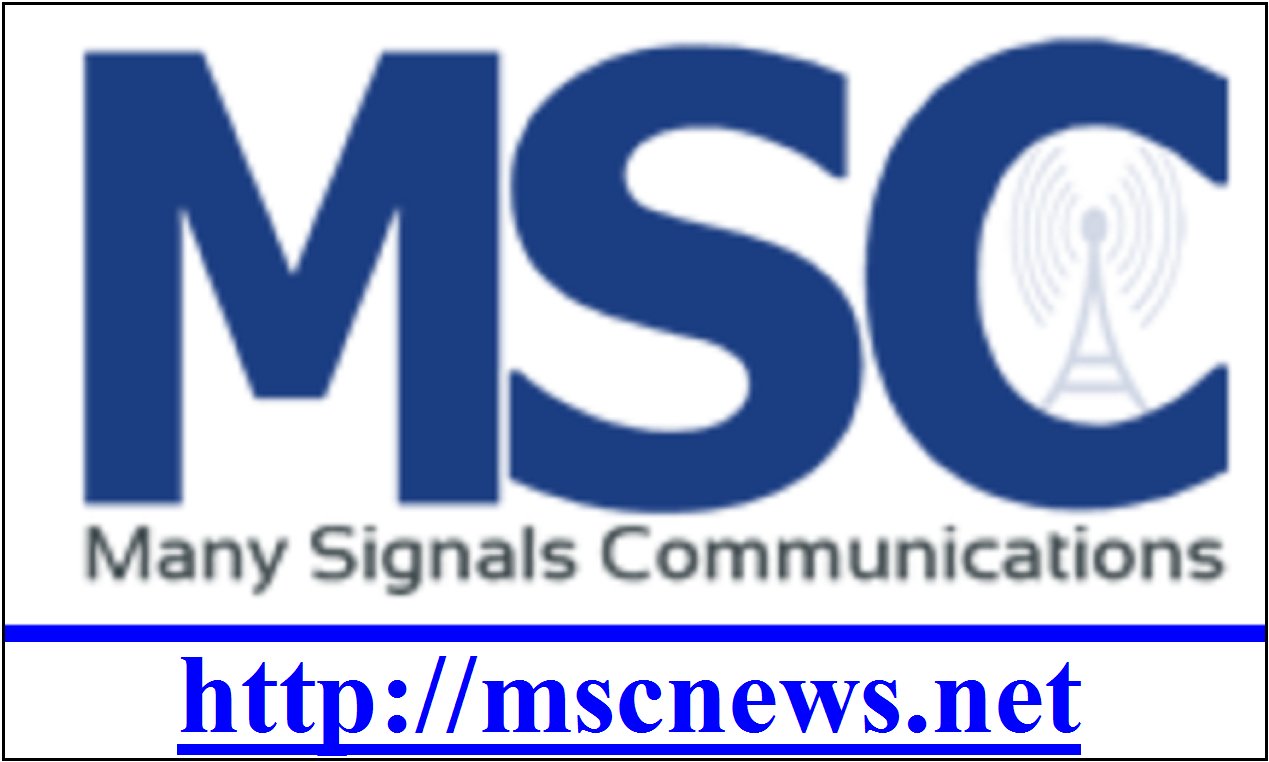 Raven Respect Life Club's event scheduled
Maddie Lopez is a student at Benedictine College. She is involved the Raven Respect Life Club's event, and informed The Newsleaf of the upcoming event. She wants to reach as many people who live in Atchison area the upcoming Raven Family Fun Run to be held 3 PM on Sunday March 29th. It is a 5k or 1-mile walk on the Benedictine campus. The cost is $5 per family. The proceeds along with any donations go to support local moms in Atchison through Raven Aid for Moms. It will be a fun activity for the Benedictine students and area families to come together and be an active part of the community alongside each other. There are shirts that can be pre-ordered as well. To register, all they have to do is email Claire Mealey at meal1896@ravens.benedictine.edu.
NEW BEGINNINGS ~ Jack Albright
HOW DO WE RECEIVE COMFORT
Jesus has promised comfort to those who grieve, and it is the purpose of this article to suggest a pathway for readers to receive this comfort. Hear the promise: "Blessed (fortunate, privileged, favored, joyful, pleased) are those who grieve for they shall be comforted."( Matt 5:4) This does not imply that we are to wallow in our misery, but it does mean that there is a way to rise above our despondency and find contentment.
One of the first steps toward comfort is to recognize and honor the difference between the physical and spiritual natures that every human has. When confronted with the death of a loved one our humanity automatically responds, and we are flooded with feelings of all kinds. Our brain feels scrambled and we focus primarily on our painful body. This nightmarish experience is called grief.
Grief has been described as the inward, personal, private feelings we have after a great loss. Mourning is described as the outward, public expressions of that inward agony. Wearing a black sleeve band was a public way to identify a person who was grieving.
Jesus offers the joyful good news that he will bring comfort to the tormented body and soul. When the heart is peaceful, a smile will replace the black armband.
Our first suggestion is that you take a careful inventory of every Biblical and spiritual influence you had as a child. Do you remember "Jesus loves me this I know"? Or "God is love"? Remember the picture of Jesus holding a baby lamb or Jesus knocking on the door? Did you learn the prayer, "Now I lay me down to sleep"? Did you attend formal catechism classes? All of these influences became the foundation of your belief system. You may have strayed from it but reviewing it may be your first step toward receiving comfort.
Your pilgrimage to revisit your spiritual foundation takes you into the presence of God…the place where you will find guidance and solutions for life's problems. Grief has driven many into God's presence, and that is the safest place on earth.
Another step for finding comfort is to ask for it. Jesus said, "Ask and you will receive, seek and you will find, knock and it will be opened to you." In other words, if you want God to comfort you, pray like this: "God, I ask you in Jesus' name to bring comfort to my weeping heart and I will keep asking until you comfort me." James, a very practical Bible writer, also says: "You have not because you ask not. You ask and do not receive because you ask for the wrong things." This means that God will only give us what we need rather than what we may wrongly request.
Be aware that when you ask God for help that he will not send it by e-mail. God heals and blesses with his personal Holy Spirit. God is spirit and those who worship him must worship him in spirit and truth. However, God often speaks to us through another person.
We need to be reminded that God does not extend comfort to everyone indiscriminately. God does not promise to bless those who reject Jesus.
Revisit the garden where you planted your first seeds of faith. Say hello to God who blessed you then and ask him to bless you today. Place your burden on the bedrock of your early faith. Leave it there. Specifically ask God to comfort you. Offer God a "thank you" prayer for letting you meet him face-to-face. Renew your vows to walk with God each day. Remove the black sleeve band.
LETTERS TO THE EDITOR
PRAIRIE FIRE ~ John Schlageck, Kansas Farm Bureau
The smell and sight of spring burning on the Flint Hills evoked this childhood memory.
It started with a spark on a rail that jumped into the dry, spring prairie and ignited. Within seconds the southerly wind whipped the fire across the pasture toward our small, rural school.
The culprit was an old black steam engine from the Union Pacific railway that lurched and pulled boxcars filled with wheat across the flat short-grass prairie. It was one of those giant puffing behemoths complete with pistons and huge driving wheels.
The year was 1959. The place – Seguin, Kansas, population 50 counting three dogs and two cats.
I attended grade school in that two-room structure and while I enjoyed class as much as any of my schoolmates, these prairie fires were legendary. Such an event provided us the opportunity to miss class, abandon our schoolhouse and watch the approaching fire under God's grandest cathedral – the big-sky country of northwestern Kansas.
Inside our school, Sister Helena Marie lined us up to march onto the road and away from the fire. Outside, we could hear the crackling fire as it licked up the tinderbox-dry grass. The flames raced along the ground a good foot tall. The smoke trailed into the blue sky, and looked like it might block out the sun.
As the hypnotic orange flames raced toward school, we all talked about how close the fire might come, would it burn our school down and where would we go then?
For our dads, fighting these fires was something completely different. Such fires threatened to burn a neighbor's home to the ground, destroy a farmstead or even take a life.
Our small rural community did not have a fire department, fire truck or any other firefighting equipment. When prairie fires occurred, my dad and his farmer neighbors jumped off their tractors and into their pickups and headed for the smoke. One of them always had a water tank in the back; others brought gunny sacks that they soaked with water. Then they ran out onto the prairie to fight the fire.
This wasn't the first time dad and his farmer neighbors wielded their makeshift fighting tools. Steam engines, dry buffalo grass and strong winds often provided the possibility of such prairie fires. These western Kansas farmers had plenty of experience fighting the flames.
None of my friends or I had a watch at the time, but I figure it took our dads close to an hour to finally beat every last flame into submission.
As they walked back to their pickups, their gait was slow. Soot covered their faces, hands and clothing. They all wore smiles.
They'd stopped the fire. This battle went to the farmers.
We all cheered and like newborn spring calves, threatened to run to our parents. Sister Helena Marie would not hear of it.
"Back into the school house," she ordered.
As I recall this happened about mid afternoon and until the brass school bell rang dismissing us for the day, I spent the rest of that day fighting the fire in my mind. Most of my classmates did the same.
After we bounded down the steps and hit the ground outside the school, Albert Rall; my brother, Steve; and I ran to the edge of the burned prairie southwest of the building.
Here we surveyed the burned pasture stretching nearly a half-mile in front of us. As we walked our shoes turned black as burnt grass crunched under our feet. A couple of the posts that supported the barbed wire fence bordering the school property were charred and cracked.
Our nostrils filled with the smoky particles covering the blackened landscape. The three of us walked back toward the schoolhouse. Once we came to the edge of the fire burn, we all three stepped off the distance from there to school.
The distance was approximately 40 yards or about 55 steps for an 11-year-old. The fire had come so close this time. If our dads had arrived a few minutes later, our school might have burnt to the ground.
We all breathed a sigh of relief. We were thankful, but no one said a word.
Laughing, we raced around the school and bolted back up the stairs to our desks. Once seated, each of us took out our books and started writing inside the front covers, "In case of fire, throw this in." That was directly under the already written words, "In God we trust. In school we rust."
John Schlageck is a leading commentator on agriculture and rural Kansas. Born and raised on a diversified farm in northwestern Kansas, his writing reflects a lifetime of experience, knowledge and passion.
The Unapproved Minutes of the Tuesday, March 17th Meeting
of the Atchison County Commission
Pursuant to the law the board met at 1:00 pm with Chairman Schuele calling the meeting to order along with Commissioner Eric Noll present, Commissioner Henry Pohl was absent from meeting. County Clerk Pauline M Lee recorded the minutes, Pat Henderson County Counselor was also present at the meeting Board recited the Pledge of allegiance.
Board reviewed the minutes of March 10th, Commissioner Noll made a motion to approve the minutes as read, Chairman Schuele second the motion and called for a vote, both voted aye, motion carried 2-0.
Committee reports: Commissioner Noll said that last week he attended a Joint Communication board meeting and they discussed installation on water tower of equipment and also furniture being ordered for joint communication, Chairman Schuele said that he attended a Chamber meeting last week, discussion on going in with the city on a storage building for the coach and trolley.
Joe Oliver and Bruce Lowe, Mt Pleasant Township appeared concerning a letter that they received on a possible lawsuit on scratches on a farm tractor from trees growing over on road, 246th looking west off of Hwy 59, Board took Joe's phone information to give to Pat Henderson, County Counselor.
Donna Oswald, electronic recording machine, cannot get parts for the machine anymore, got a quote from a company to replace it, Donna said that it was in their budget for this year. Chairman Schuele asked if IT would be involved in purchasing, Donna didn't think so since it was not a computer, Chairman Schuele said that they would like to see several quotes before deciding, Donna will get another quote and come back with the information.
Matt Dorrsom, Road and Bridge Superintendent, bridge on Phillips Road with a big culvert, received a quote from Marlatt Construction to tear the concrete bridge out, $4250.00, county does not have the equipment to tear the bridge out, Matt said he can get another contractor to give him a quote, Matt said that the ambulance on North 3rd wanted a load of rock, need to contact the Atchison hospital to see about getting the rock, since it does not belong to county.
Commissioner Noll said told Matt that there is a down tree next to Duane Hawk property along road, Matt will check it out.
Matt told the board that KDOT will be starting on the Dalbey bridge on March 30th.
Wes Lanter appeared with a purchase order for Joint Communication equipment and furniture, total cost is $57,512.00 to come out of 911 monies. It will be delivered in early June.
Courtney Calhoon, Administrative Office with Payroll for March 13th and bills.
Chase Brunick, Transfer Station appeared concerning he had a call from a Gary Handke concerning an invoice that he received charging him for an overage on trash. Mr. Handke felt he should have an exemption for every rental house he has, Chase said he would not qualify because the resolution states they have to be a corporation and Mr. Handke is not, Chairman Schuele doesn't agree with the wording in the Resolution, Commissioner Noll also questioned the wording, will need to stay with it for the rest of year, but look at it again next year.
Shelly Nelson, Community Corrections Director, for FY 15 163,501.00 from DOC, FY 16 proposed, $159,449.00 for DOC and $143,404.00 for Juvenile side, she told the board they are meeting their goal for FY 15.
Pauline Lee, County Clerk presented Order No. 2015-1 to dispose of old open record requests, old fee reports, 2009-2012 copies of Motor Vehicle Records, old insurance policies, computer program contracts, 1970-1987, old budget requests, 1998-2010 account payable vouchers, voter registration cards, pulled because of people moving and cancellations, 2011 add and abatement personal and real estate. Commissioner Noll made the motion to approve Order No. 2015-1 to dispose of old records by way of shredding, Chairman Schuele second and called for a vote, both voted aye, motion carried 2-0.
Pat Henderson, County Counselor presented to the board and Chase Brunick, Transfer Station a copy of a letter that he was going to send out to Deffenbaugh, Inc concerning rate increase.
At 3:00 pm Brent Teters with Tech, Inc. appeared to talk to the board on heart monitors and ambulance bids, Brent told the board that he has talked to the company that they purchased their monitors from, they had a price of $61,000 for two monitors and with the trade in of two old LP12 monitors for $7,000 each total of $14,000 would be bring the monitors down to $47,000.00 but the company will only honor until end of March and after that the trade in value will be $3,000 each. Brent also told the board that they went back and talked with the ambulance company on the ambulance specs and without hurting the safety factors on the ambulance they got it down to $175,000, didn't ask about trade in on the old Medic 4 ambulance, Brent said that they were trying to stay within the $223,000 budget, which they have on both the monitors and ambulance. Chairman Schuele said that Commissioner Pohl was sick today, they will wait until next week to make a decision on the monitors and ambulance when he is back.
Pat Henderson, County Counselor said that he did not have the contract ready to present concerning ambulance service but will get it to them next week.
Board signed off on abatements on truck and personal property.
Board received letters of appreciation from Happy Hearts, Inc and Amelia Earhart Festival for the 2015 allocations.
Commissioner Noll made the motion to adjourn at 3:27 pm with Chairman Schuele second and called for a vote, both voted aye, motion carried. Attest: Pauline M Lee, County Clerk
GROUP OFFERING EVENT TO LEARN MORE ABOUT GMOS
Members of the Kansas Farm Food Connection (KFFC) will host an evening discussing the topic of genetically modified ingredients Fri., April 17 at River Market Event Place in Kansas City, Mo. GMOs: Now We're Talking will provide an opportunity for conversation, education and fun.
"The topic of genetically modified organisms or GMOs is fraught with misinformation and fear," Meagan Cramer, co-director of communications for Kansas Farm Bureau, says. "We'll spend the evening hearing from experts including a mom with a Ph.D. in genetics, a couple who farms in Kansas, a chef, and a blogger who learned not everything you read or watch is bathed in truth."
The evening will start at 6 p.m. with a social and appetizers. Chef Charles d'Ablaing, executive chef at the Raphael Hotel, will provide a chef demo to attendees. At 7 p.m., a panel discussion will cover the ins and outs of GMOs. They include:
• Dr. Anastasia Bodnar, board member of Biology Fortified, Inc.; an independent 501(c)(3) that aims to encourage conversations about agriculture, biotechnology, food and related subjects.
• Bob and Mary Mertz, owners of River Creek Farms in Manhattan, Kan.
• Angela Muir, blogger at Handmade in the Heartland, who will provide her perspective on how she navigates the various information sources on this hot topic.
• Chef d'Ablaing, executive chef at the Raphael Hotel, who celebrates all types of agriculture.
"We know there are people with questions about today's food system and GMOs especially," Cramer says. "This is a great opportunity to enjoy good food and drink while learning about a topic many of us are unsure of."
To learn more and reserve a seat, visit www.raisingkansas.com/gmo.
The mission of Kansas Farm Food Connection is to share the exciting story of Kansas agriculture by connecting farms to families and families to farms to learn, eat and grow together. To learn more, visit http://www.raisingkansas.com or Facebook.
Big Government "Protection?" Marcus Baltzell, KNEA
TOPEKA - Teachers, firefighters, law enforcement, and a host of hard-working Kansans were in attendance today for the Senate Commerce Committee final action on two bills aimed directly at dedicated public servants. Senate Bill 212 enforces the viewpoint of special interest legislators by limiting public employees' ability to participate as consumers via payroll deduction. Senate Bill 179 strips public employees' ability to advocate for strengthening their profession through established negotiations procedures. While ignoring dozens of working Kansans who offered testimony against both bills, the Senate Commerce Committee chose to appease a few lobbyists from the National Federation of Independent Businesses and the Kansas Chamber of Commerce by doubling down on their efforts to marginalize working Kansans.
Kansas NEA President, Mark Farr addressed dozens of teachers in attendance encouraging them and expressing pride in his profession. Farr said, "we know that there are representatives working for a special interest agenda and against hard working public employees, we will not stop advocating for our profession, our rights and most importantly our students."
Senators Jeff Melcher, Mary Pilcher-Cook and Jim Denning executed a clearly scripted plan to bundle both bills into House Bill 2096 in an effort to expedite its passage into law. Senator Tom Holland rebuked this strategy calling the scheme "political shenanigans" while he apologized to those who packed the room on behalf of public employees.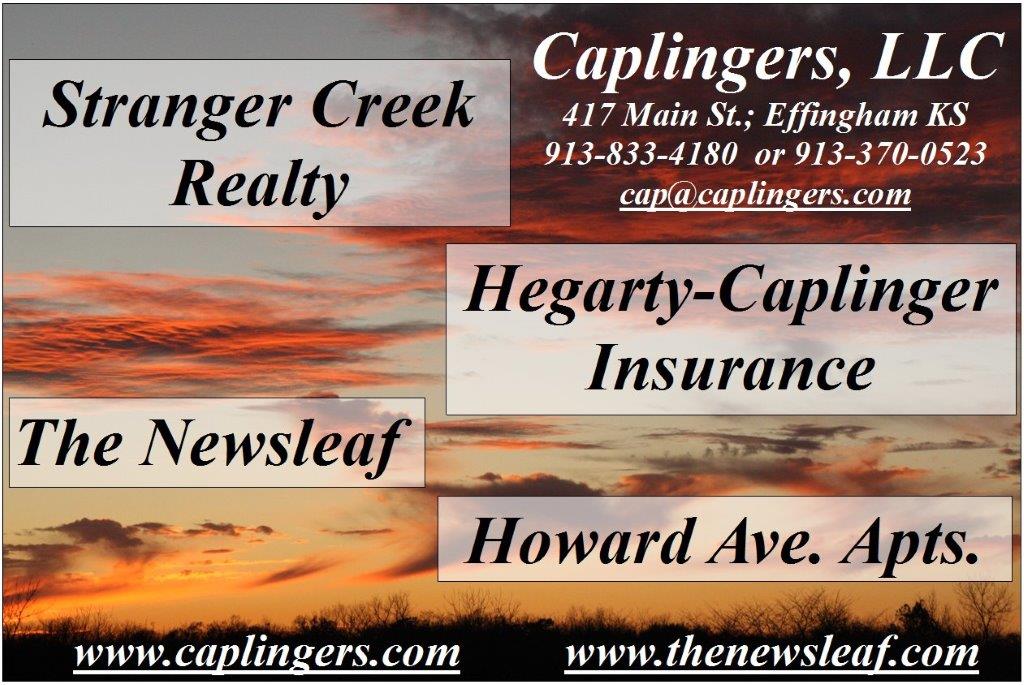 Kansas NEA believes that eliminating an employee's ability to make consumer choices and engage in payroll deduction infringes upon the local control of school boards and districts who already have the right to restrict these activities. Further, it sends a clear message that when state government opposes a particular viewpoint it will take extraordinary measures to enforce its power to limit the free expression of that viewpoint by citizens. Working Kansans deserve better than mean-spirited attacks and big government interference done solely for the purpose of advancing a special interest agenda.
KRC's Second "Women in Farming" Workshop
To Focus on Specialty Crops
Topeka, Kansas –There's still time to register for the Kansas Rural Center's second "Women in Farming" Risk Management Education Workshop, which will take place in Bird City on Saturday, March 28, 2015, from 10 am to 4 pm, and will focus on specialty crop production with a particular emphasis on the unique opportunities and challenges for women farmers. The morning portion will be held at the Bird City Senior Center, 122 W. Bressler, Bird City, Kansas, 67731. The afternoon will include a tour of Y-Knot Farm and Ranch in Bird City. Cost to attend the workshop is $15, which covers conference materials and a lunch catered by Sweet Boutique Catering featuring locally sourced ingredients.
To register for the March 28 workshop in Bird City, please visit: http://kansasruralcenter.org/register-women-in-farming-3_28/. Please register by Wednesday, March 25, in order to ensure an accurate lunch count.
The morning portion of the March 28 workshop will include a presentation on food safety by Guy Windholz, Certified Food Safety Professional. Guy has been with KDA Food Safety and Lodging program for the past 15 years, doing food safety inspections for the greater part of northwest Kansas in recent years. Guy will offer an in-depth explanation on the importance of food safety, including keeping your customers safe and opening new and larger markets for your produce. He will cover various approaches to Good Agricultural Practices (GAP), from government regulatory requirements and KDA audits to applying GAP codes and standards to create your own common sense and self-regulatory approach to food safety.
Dan Phelps, Activity Coordinator with the Kansas Rural Center, will talk about season extension, including high tunnel production, storage crops, and value-added. Season extension equals income extension, allowing farmers to continue generating income during the off-season and contributing to the economic viability of diversified farms. Additionally, products offered out-of season can fetch a premium price.
Representatives from Farm Service Agency (FSA), Natural Resources Conservation Service (NRCS), K-State Research and Extension - Rawlins County, and AgrAbility will provide information on the services their agencies provide, including services specific to women farmers and land owners. Information on crop insurance for specialty crops and whole farm revenue insurance will also be provided.
In the afternoon, Nina Isely will host a farm tour at Y-Knot Farm and Ranch, Bird City, KS. Y-Knot Farm and Ranch includes 960 acres of certified organic wheat, forage, and pasture, and their products include free-range eggs, grass-fed and grass-finished Belted Galloway beef, and produce from their gardens and high tunnel. Y-Knot Farm and Ranch are members of the High Plains Food Co-op, http://www.highplainsfood.org/.
Additional workshops include:
Saturday, May 9, 2015, in Linn, Kansas. The morning portion of this workshop will take place at the Linn American Legion and will focus on business, financial, and legal risk management, featuring Duane Hund, Kansas State University, providing basic financial and business planning, and Mykel Taylor, Kansas State University, providing information on land price trends, leasing and tenant issues, and Forrest Buhler, Agricultural Mediation Services, on legal issues. In the afternoon a farm tour of Lucinda Stuenkel's farm near Palmer, Kansas, will focus on conservation practices including cover crops and no till, and cattle management for women.
Saturday July 11, 2015, in Emporia, Kansas. This workshop will focus on building soil health, utilizing cover crops, integrating crops and livestock into the operation, and organic farming practices. The morning portion of the workshop will take place at the Flint Hills Technical College in Emporia and an afternoon farm tour will be held at Gail Fuller's farm outside of Emporia.
More details and registrations for these workshops will be available at http://kansasruralcenter.org/category/risk_management/ as they are known. For more information on the initiative contact Joanna Voigt at ​(866) 579-5469, or jvoigt@kansasruralcenter.org.
The Kansas Rural Center (KRC) is hosting four "women only" workshops during the spring and summer of 2015. All four of the workshops in KRC's "Women in Farming" series will highlight the opportunities and the challenges women face as they implement new enterprises on existing farms, begin farming or take over family operations, or just try to adopt new practices and enterprises with their families. The workshops are funded by a grant from the USDA Risk Management Agency.
Since 1979, the Kansas Rural Center has promoted the long-term health of the land and its people through community-based research, education, and advocacy that advances economically viable, ecologically sound, and socially just food and farming systems. More information about the Kansas Rural Center and its work is available at www.kansasruralcenter.org.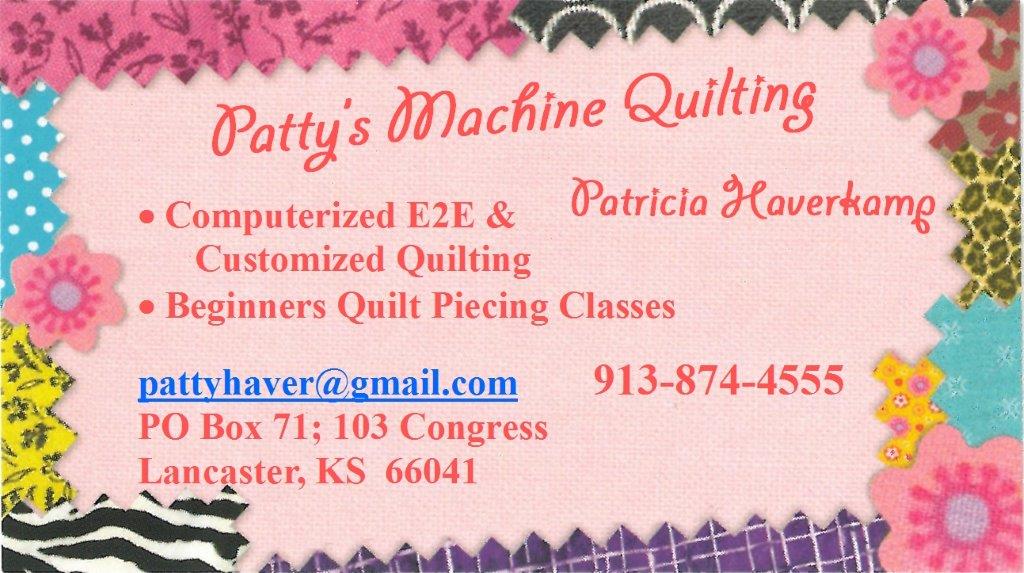 Muscotah Mercantile
All Easter items
20% off
March 24th thru 28th
Tue.--Fri. 10-6:30 & Sat 8-5
Rep. Lynn Jenkins Weekly Update
A Balanced Budget for a Stronger America:
I've had many titles before I came to Congress, mom, CPA, State Treasurer - and in all of those situations I've always had to balance the budget.
That's why I'm proud that House Republicans this week rolled out a budget that will balance within the budget window – something that the president has been incapable of doing. His budget never ever balances and he can never point to a time in history where he will stop spending more of the taxpayers money than he takes in.
There is no doubt we have a lot of challenges ahead of us, but our plan to help make America more secure, cut waste, boost our economy, and get this balanced budget in place is a good first step.
Honoring our Ag Community for National Ag Day:
Having grown up on a dairy farm and seeing how hard my parents worked 7 days a week 365 days a year, I know just how important the agriculture industry is to Kansas. Our farmers and ranchers produce the safest and most abundant food supply in the world and I urge all Kansans and all Americans to thank a farmer this week. I'm proud to be a Kansas farm girl, proud to be from an Ag state, and immensely proud to represent so many incredible farmers and ranchers in Congress.
It was also great to have the Kansas Farm Bureau in DC this week and to hear even more about how important the Ag industry is in Kansas and what we can do as lawmakers to continue to support and protect our farmers.
Supporting Hospitals around Kansas:
I had a great meeting with Adele Ducharme of St. Luke's Cushing Hospital in Leavenworth. Adele told me about some of the specific issues hospitals in Kansas are facing and I look forward to continuing to work in Congress to ensure folks back home receive the healthcare they need and deserve.
Listening to our Soybean Growers:
Everyone knows the importance of soybeans to the Kansas economy. Meeting with the Kansas Soybean Association this week was a great chance to hear more about the current state of the industry and what we can do in Congress to support soybean growers.
Talking Healthcare Costs with LeadingAge Kansas:
It was good to have a productive discussion with LeadingAge Kansas about our ongoing efforts to repeal the Medicare Therapy Caps as well as some of the other issues currently facing hospitals in Eastern Kansas.
Sharing Kansas with the World:
I also enjoyed meeting with three high school exchange students from all over the world who stopped by my office to share their American experiences with me. The girls are participating in programs sponsored by the State Department and are spending a total of 10 months living and studying in Eastern Kansas. We wish them the best of luck for their time in our nation and great state!
MISCELLANEOUS PRESS RELEASES
KDA Establishes Quarantine Zones in Leavenworth and Wyandotte counties
MANHATTAN, Kan. – In response to the confirmed positive case of Highly Pathogenic Avian Influenza in Kansas, the Kansas Department of Agriculture (KDA) has established a quarantine zone in Leavenworth and Wyandotte counties to respond quickly and decisively to eradicate the outbreak of HPAI.
The 10 kilometer control zone is bordered by the following roads:
· Woodend Road east to 142nd Street
· Northeast along a line to 118th Street and Interstate 70 intersection
· North to Gilman Road
· West to 219th Street
· South to Tonganoxie city limits
· Follow southeast along Tonganoxie Creek to Woodend Road
Locations not impacted by this control area include Bonner Springs, Lansing, Leavenworth and the western half of Tonganoxie.
The transportation of all HPAI susceptible livestock, including live poultry and poultry products (including eggs), into or out of the designated control zone within Leavenworth and Wyandotte counties in Kansas is prohibited unless authorized by an official permit. Poultry and poultry products, including eggs, within the control zone shall not be transported without first receiving an official permit from the Kansas Department of Agriculture.
If you have questions regarding the quarantine area, visit www.agriculture.ks.gov/avianinfluenza to see a map of the quarantined area.
Kansas Animal Health Commissioner Dr. Bill Brown encourages all poultry owners to closely monitor their flocks and contact their local veterinarian immediately if birds appear infected. For a listing of symptoms of HPAI, visit www.agriculture.ks.gov/avianinfluenza.
Please be vigilant about reporting signs of illness in your herd to your veterinarian immediately. Farmers and ranchers can protect their flocks with good bio-security practices including:
· Isolate new animals
· Move all livestock away from boundaries of your property
· Clean clothing and boots should be worn when contact with livestock is expected.
· Thoroughly clean and disinfect equipment and animal areas
· Monitor your animals for signs of the disease
· Abide by all movement restrictions
Other resources for bird owners include: USDA Bio-security Guide for Poultry and Bird Owners - www.aphis.usda.gov/publications/animal_health/2014/pub_bioguide_poultry_bird.pdf and USDA Bio-security - www.aphis.usda.gov/animal_health/birdbiosecurity/
KAMS announces first summer academy
HAYS, Kan. -- Beginning in June, the Kansas Academy of Mathematics and Science (KAMS) at Fort Hays State University will host a brand new summer program: the KAMS Summer Academy. The academy will consist of six residential week-long enrichment camps focused on science, technology, engineering and math (STEM) fields.
KAMS staff worked with FHSU faculty to develop unique learning opportunities in a variety of disciplines. Camps originate out of the informatics, chemistry, computer science, geosciences and physics departments and will be led by faculty in each field. All content and activities are designed for students who will be high school freshmen and sophomores during the 2015-2016 school year.
Camp topics:
JAVA Programming and Chessboard Problems -- June 1-5.
Chemistry of Cooking -- June 8-12.
Pi & Other Sweets for the Tech Junkie -- June 8-12.
Energy: What Do We Really Need? -- June 15-19.
Computer and Human Analysis of Storm Impacts Needs Geography -- June 22-26.
High Altitude Balloon Science: See the World from 100,000 Feet -- June 29-July 2.
Each camp is limited to 30 students. Priority will be given on a first-come, first-served basis. The priority deadline for registration is Wednesday, April 1, and the final deadline is Friday, May 1. A $100 registration fee per camp will cover room and board, camp supplies and a camp T-shirt. For more information and to register, visit www.fhsu.edu/kams/Summer-Camps.
KAMS is currently accepting applications for the fall semester. Priority deadline is Wednesday, April 1, and interested students or parents can contact the KAMS office at 785-628-4690 or visit the KAMS website at fhsu.edu/KAMS.
About KAMS:
KAMS (Kansas Academy of Mathematics and Science) is an early-entry-to-college program that focuses on advanced mathematics and science. While studying at KAMS, students live on campus in a residence hall with other KAMS students from across Kansas and around the world. Over the course of two years, students take 68 hours of college credit. These college classes are taken alongside traditional college undergraduates and taught by college professors, simultaneously contributing to the students' high school and college graduation requirements.
Oskaloosa, Kansas native serves with Strike Fighter Squadron VFA-122
By Navy Office of Community Outreach Public Affairs
LEMOORE, Calif. – A 2012 Valley Falls High School graduate and Oskaloosa, Kansas native is currently serving with the U.S. Navy's Strike Fighter Squadron 122, also known as the "Flying Eagles," stationed at Naval Air Station Lemoore.
Airman Chase Lansing is an aviation structural mechanic with the squadron, which the Navy designates as VFA-122, and works with the Navy's most lethal and versatile strike fighter aircraft, the F/A-18E/F Super Hornet.
"When the jet goes on its missions, I make sure the cockpit maintains the proper pressurization and temperature," said Lansing.
The Super Hornet takes off from and lands on Navy aircraft carriers and is capable of conducting air-to-air combat as well as air-to-surface combat. It is approximately 61 feet long, has a loaded weight of 51,000 lbs., and a max speed of 1,190 miles per hour.
Operating from the sea aboard aircraft carriers, the Super Hornet gives the Navy the power to protect America's interests anywhere, at any time. The versatile jet has the ability to destroy targets located hundreds of miles inland, without the need to get another country's permission to operate within its borders.
"I like working in this squadron because there is a great deal of hands-on training," said Lansing.
Lansing said he is proud of the work he is doing as part of the squadron's 1140-member team, helping to protect America on the world's oceans.
"My job is very important because it keeps the pilots safe in flight," said Lansing.
Sailors' jobs are highly varied in VFA-122. Approximately 220 officers, 660 enlisted and 260 civilian men and women make up and keep all parts of the squadron running smoothly — this includes everything from maintaining aircraft airframes and engines, to processing paperwork, handling weaponry, and flying the aircraft.
"The Sailors here are the epitome of a team," said Cmdr. Ernie Spence, VFA-122's commanding officer. "Everyone here is professional, skilled in their job, and they are great team players which enables us to accomplish our mission."
The Flying Eagles are the Navy's West Coast Fleet Replacement Squadron for the F/A-18E/F Super Hornet. They train aircrew and maintainers to prepare them to go to the fleet and join the squadrons that fly the Super Hornet. VFA-122 trained aircrews have flown combat missions in support of Operation Iraqi Freedom, Operation Enduring Freedom, and Operation Inherent Resolve.
"The Navy is a great thing to be a part of and has great education benefits," said Lansing.
----------------------------------------
"Why Being There Matters"
On our planet, more than 70 percent of which is covered by water, being there means having the ability to act from the sea. The Navy is uniquely positioned to be there; the world's oceans give the Navy the power to protect America's interests anywhere, and at any time. Your Navy protects and defends America on the world's oceans. Navy ships, submarines, aircraft and, most importantly, tens of thousands of America's finest young men and women are deployed around the world doing just that. They are there now. They will be there when we are sleeping tonight. They will be there every Saturday, Sunday and holiday this year. They are there around the clock, far from our shores, defending America at all times.
Thank you very much for your support of the men and women in U.S. Navy, deployed around the clock and ready to protect and defend America on the world's oceans.
Very respectfully,
MC2 Dusty Good
Media Production Support
Navy Office of Community Outreach
5722 Integrity Drive, Bldg 456-3
Millington, TN 38054
WILDLIFE AND PARKS REPORTS
SIX HUNTER EDUCATION INSTRUCTORS AWARDED FOR EXCELLENCE
PRATT – Kansas has certified 535,901 students in Hunter Education since the program's inception 42 years ago and has done so without paying one person to teach a class. The program, which is carried out by more than 1,200 volunteer instructors across the state, is unique in that it is fueled by passion, not payment. Volunteer instructors, some of whom have devoted the better portion of their lives to share their love of the outdoors with youth, are what make the program possible. It's because of this unfaltering dedication from volunteers that the Kansas Department of Wildlife, Parks and Tourism annually recognizes six special instructors for their contributions.
Dennis Vincent, a veteran instructor of 25 years, has been named the "2014 Instructor of the Year" and for those that know him, that comes as no surprise.
"Dennis is a down-to-earth spokesman for hunting and shooting," said Kansas Hunter Education coordinator, Kent Barrett. "He is able to communicate with everyone from the politician in the statehouse, to the hunting veteran with 30 years of field experience, to the terrified mother watching her 12-year-old son shoot a shotgun for the first time."
Vincent will receive a certificate and a 2015 CZ Sharp-Tail 20 gauge side-by-side shotgun as tokens of appreciation for his dedication.
Other instructors recognized for their exemplary involvement, performance, and continued dedication to the program include:
-Marshall Rhea, Region 1
-Larry Noell, Region 2
-William Kreie, Region 3
-Dennis DeLay, Region 4
-Ben Rockers, Region 5
Each regional winner will also receive a certificate of appreciation and a TriStar Viper G2 Synthetic Semi-Automatic 20 gauge shotgun.
For more information on the Hunter Education program and its volunteer instructors, contact program coordinator, Kent Barrett, at kent.barrett@ksoutdoors.com.
To find a Hunter Education class near you, visit ksoutdoors.com and click "Services / Education / Hunter."
VOTE FOR KANSAS IN NATIONAL FISHING AND BOATING SWEEPSTAKES
PRATT ­– Take Me Fishing is currently trying to identify the best places to fish and boat in the U.S. through the America's Top Family Fishing and Boating Spots Sweepstakes. Six Kansas state parks have made the 2015 Top 100 List, but more votes are needed to bring Kansas to the top. The six Kansas state parks that have made the 2015 list include Cheney, Clinton, Eisenhower, Hillsdale, Perry and Pomona.
Anglers and boaters have until April 12, 2015 to cast their votes and enter to win one of Take Me Fishing's weekly "get started fishing" kit prizes and the grand prize of a three-night, four-day stay for four at the Walt Disney World Resort, which includes a guided fishing excursion.
To cast your vote for your top Kansas fishing and boating spot, and to enter the sweepstakes, visit takemefishing.prizelogic.com.
COMPETITIVE TRAIL RIDE AT SAND HILLS STATE PARK APRIL 10-12
CHENEY – The North American Trail Ride Conference (NATRC), a nonprofit organization that provides competitive distance trail rides for riders of all equine breeds and disciplines, will be holding its second annual trail ride competition, "Exploring Sand Hills," at Sand Hills State Park April 10-12, 2015. Anyone age 10 or older is welcome to compete. A free clinic will be held on Friday April 10 at 10 a.m. for first-time competitors.
In a competitive trail event, riders will complete a measured distance ride within a window of time. The judging begins at the preliminary examination, usually the day before the ride, continues during the ride, and concludes at the final examination one or two days later. The equines (horses, ponies, and mules) are evaluated on condition, soundness, and trail manners. Riders are judged on horsemanship as it applies to trail riding and caring for a horse naturally (without drugs or artificial appliances) during and after a day on the trail.
Riders can compete in 1-day or 2-day rides within novice, competitive pleasure, and open classes. Novice and competitive pleasure classes will complete about 16 miles per day, and open classes will complete about 27 miles per day.
Campsite and ride reservations are required and fill up fast, so early registration is encouraged. Horses will have their own individual corrals.
All contestants will receive gift buckets with coupons, samples, and literature from sponsors. Each first-time competitor will receive a completion award. Evening meals Friday and Saturday will be potluck with meat provided by ride management. In addition to awards and door prizes, there will also be live entertainment Saturday evening.
For more information, visit www.natrc.org or contact Liz Klamm at lizandyk@att.net. An introductory video on "what to expect" can also be viewed at www.natrc.org/what_to_expect_Video.htm.
WESTAR ENERGY TO HOST GUIDED YOUTH TURKEY HUNTS
TOPEKA — Green Team volunteers from Westar Energy invite youth age 12-17 to participate in their annual spring turkey hunt, April 1-14, 2015, at Jeffrey Energy Center (seven miles north of St. Marys). Hunts will take place primarily in the mornings and on weekends, but weekdays and afternoons are possible based on volunteer guide availability. Registration will be open through Friday, March 20, or until all slots are filled. Applications will be accepted on a first-come, first-served basis with preference for inexperienced mentors. Contact Barb Cornelius at (785) 575-8125 to apply.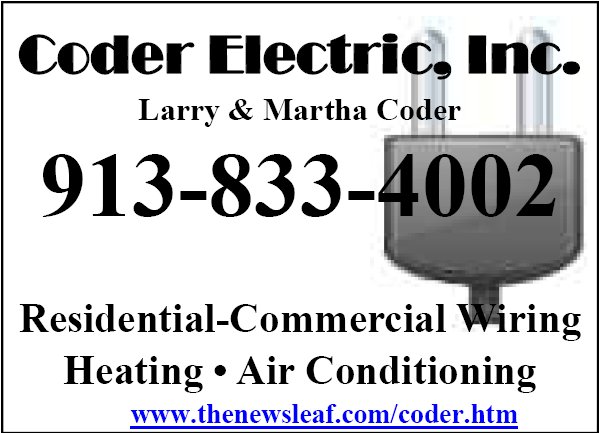 Youth must be accompanied by an adult, preferably one who does not have turkey hunting experience. These trips will take place in enclosed blinds around small crop fields scattered through the plant's property, where turkeys are abundant.
No special clothing, calls or decoys are needed, however hunters must bring a shotgun. Hunters 15 years and younger will need to purchase a youth spring turkey permit. Hunters 16 years and older must have a hunting license or apprentice hunting license, as well as a Unit 3 Turkey Permit.
To purchase a license or permit online, visit ksoutdoors.com/License-Permits.
The Westar Energy Green Team is made up of employees and retiree volunteers who take on environmental projects across Kansas. The group completes between 50 and 70 projects per year on weekends and evenings. The Green Team also collaborates with conservation groups, agencies and schools in enhancing and fostering an understanding of the Kansas environment.
CHICKADEE CHECKOFF SMALL GRANTS PROPOSALS DUE APRIL 15
PRATT — The Kansas Department of Wildlife, Parks, and Tourism is accepting proposals for the Chickadee Checkoff Small Grants Program through April 15, 2015. Grant recipients carry out projects focused on wildlife diversity and native nongame wildlife species, while addressing the issues and strategies within the Kansas Comprehensive Wildlife Conservation Plan, "A Future for Kansas Wildlife."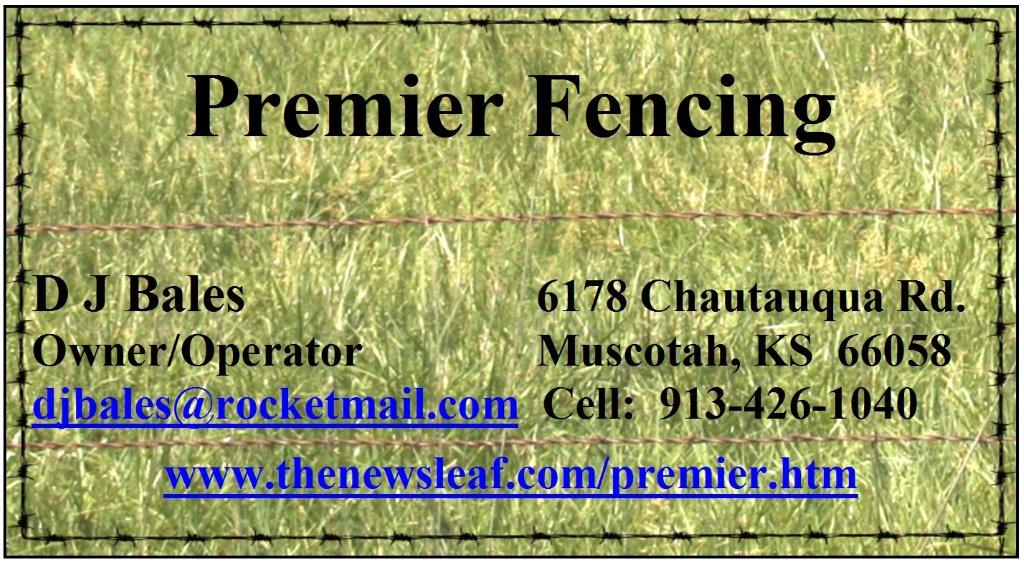 The Chickadee Checkoff Program funds a variety of educational, research-based, and habitat enhancement projects, as well as the monitoring of nongame wildlife and habitats. The diverse projects completed as a result of this program have led to numerous publications in scientific journals, educational products, and new information on native nongame wildlife species and their habitats.
Completed proposals must be received at the KDWPT Pratt Operations Office by April 15. To learn about eligibility requirements and to view a list of priority projects for 2015, download the grant guidance document by visiting ksoutdoors.com and clicking "Services / Wildlife Diversity / Chickadee Checkoff."
HISTORY IS FUN ~ Robert D. Caplinger
Old news from the Spring 1924 Issues of New Leaf
"More than 2,000 people from all parts of county attended the County School contests, in Effingham, Friday. Effingham merchants displayed their new flags for the first time."
"The Effingham graded school and the Monrovia rural school won first places in the two divisions of the county schools literary, music and athletic contest."
(The graded schools were Effingham, Muscotah, Arrington and Huron. There were 73 rural grade schools.)
"Lola Cormode, a pupil of the Effingham graded school, won high point honors, with eighteen to her credit, all won in the athletic events. She took three first and one second place."
Other winners from Effingham graded school in the various events were: Orrin Snyder, Claude Phillips, Geo Dowell, Esther and Harriet Gile, Wm. Arthur Sells, Asa Cook, Roy Phillips, Dorothy Searles, Mildred Snyder, Thomas Schurman, Rona Wiig, Maxine Roche.
"J. W. Wallack: 'Years ago my father, the late Ben Wallack used to be the song leader for the Lutherans at Monrovia, and Aaron Best was for the Methodists. Each church would hold several weeks of revivals and these two would assist each other in the song services. That was before the days of organs and pianos, when singing was done by ear.' Mr. Best is 81 years old and still has a remarkable bass voice as well as good eyesight."
"Effingham's baseball team defeated the Locomotive Finishing Material Co., team, from Atchison, Sunday, on the Monrovia diamond, score 21to 3." (Ed.Note: The Monrovia diamond was located South of Steve's property, between the curve and Stranger Creek.)
"Commencement exercises at A.C.C.H.S. will be held Wednesday evening, May 14. Dr. F. C. Allen, of the Athletic Department at K.U. will be the speaker. Dr. Allen recently spoke before the Rotary Club in Atchison, and made a big hit. He is a father, high type of man, prominent in school work and a splendid speaker." (Ed. note: This would be Coach Phog Allen.)
"'Turn to the Right' is the subject of the Senior play. Those in the case are Mateel Hawk, Marie Dodson, Helen Morgan, Mildred Fuhrman, Rob't Meyers, Victor Clough, Leslie Pinder, Claud Neill, Chas Gile, John Dawdy, Albert Hall, Ople Thompson, Elmer Smith, and Herbert Mehaffey."
WHAT WILL THE FUTURE HOLD? "The auto has overtaken and passed the telephone as a device of common use. At the beginning of this year final figures show, there were 15 million phones in America, while the number of autos was a quarter million more. All this has come about in twenty years. It makes you wonder what things will be like 20 years in the future, especially as regards the airplane."
"Aaron Best, 85 years of age, and his brother in law, Wm. Bricker, 84, are baseball fans. Both saw the games at St. Benedict's college last week and enjoyed them." (Ed's Note: due to the several news items, I'm not sure how old Aaron is.)
"Wm. Bricker, who has been visiting his brother in law, Aaron Best in Effingham, and his nephew John Best in Atchison, has returned to his home in Coldwater, Mich. Mr. Bricker, who is a Civil War Veteran, takes a keen interest in every form of sport events. In the Civil War, he was in several of the major engagements, and lost a part of one hand when a piece of shrapnel struck him during the battle of Bull Run."
"James G. Farrell was awarded the contract to build the Sunny Hill school house at his bid of $3,963. There were eight bidders."
"Postmaster C. E. Sells is riding in a new Ford coupe, purchased from the Linley Motor Co."
MORE OBITUARY HISTORY: "Mrs. Anne Farrell died May 19, 1924; she was born Anne Shelley on August 5, 1834, in County Loath, Ireland. When about 12 years of age, she came to America. Seventy years ago, she married James Farrell, who passed away thirty years ago. With the exception of two years spent in Atchison, Mrs. Farrell has resided all her married life on the farm, where she died, and continuously with her son, James. Mrs. Farrell was the mother of five children. The three surviving are James Farrell and Mrs. Agnes Barry, Monrovia; Mrs. Mary Collier, Kansas City. A son William is buried in St. Ann's cemetery and a daughter Mrs. Jennie Hegarty lies in St. Patrick's cemetery south of Atchison."
"Mrs. Josephine Lee will make the trip to Minnesota, , (Cont. on Pg 7) (Continued from Pg. 8) with her sister, Mrs. C. M. Madden. They expect to visit their old home and many places of interest among them, the little church where Mrs. Madden was baptized. Enroute, they will stop at Des Moines, Iowa, to visit an aunt."
"Ralph Churchill, of Monrovia, has bought the Donavan 18 acres, for $1,800."
"Misses Ida Snyder, Gertrude Kammer, Emma Hinz, Laura Johnston, Ruth Glover and Dorothy Thomas will represent the Girls Reserve of A.C.C.H.S. at Cawker City, June 16."
WHO SAID DROUGHT? "John Wallack remembers of hearing his father tell of the drought in the year 1860, that lasted from one September to the next without a drop of rain, and at one time for three days, the hot winds were so terrific, people stayed in their houses with the doors and windows closed. Corn on his father's farm in the bottom land grew about one foot high and in a day's time it was cooked white. That was the year the Wallack's located on their farm southeast of Effingham, and surely was discouraging to new comers."
"Seen on the street: Four 'boys' having a nice visit. They were I. F. Cook, 90 years old; Aaron Best, 85; Wm Graham, 82; and W. H. Tucker, 80."
"John Pinder will spend his vacation helping out at farm work at the home of his uncle, Charles Pinder, near Huron."
I DIDN'T KNOW THAT. "Saturday, a New Leaf reporter had occasion to drop into the home of Mr. and Mrs. John Best, who have rooms under the Court House. Mrs. Best, who always has had the reputation of being a number one housekeeper, has wrought a wonderful change in the apartment since she has moved there and she and Mr. Best are as cozy and comfortable as two bugs in a rug. The Bests have a living room, dining room, kitchen, bath, four bed rooms and nice closet room. Heat, light and water are furnished. Mr. Best is custodian of the court house."
CARL BILL PYNE. "A son born to Mr. and Mrs. Clifford Pyne Saturday, has been named Carl Billy. This makes the Weit girls aunt for the first time and they are 'tickled to death'. Carl Weit is a very proud uncle too. Before her marriage Mrs. Pyne was Florence Weit. Mrs. Lulu Kelly is caring for Mrs. Pyne and the baby. Mrs. Kelly took care of Mrs. Pyne when she was a baby."
Chas Stutz and Miss Alice Leonard, of Atchison, were married Saturday afternoon, by Rev. H. F. Ballou at the Ballou home in Effingham. The groom's brother, William, and the bride's twin sister, Miss Florence Leonard witnessed the ceremony. The groom is a son of Mr. and Mrs. Chris Stutz, on the Atchison-Effingham road, one of Atchison County's highly respected families. He is a young man of fine character and exemplary habits. The bride is the daughter of Mrs. Perry Leonard, near Everest, formerly of Effingham, and one of the nicest young ladies this section ever boasted. For some time she has held responsible positions in Atchison, where she has added a number of acquaintances, who esteem her highly. Mr. and Mrs. Stutz have gone to housekeeping on the groom's father's farm north of Monrovia. Callers at the new home Saturday night were served ice cream.
DO YOU WANT YOUR ISSUE OF THE NEWSLEAF MAILED TO YOUR HOME OR BUSINESS? SUBSCRIPTIONS ARE NOW AVAILABLE AT THE RATE OF $42.00 FOR 1 YEAR. To subscribe send your check to: The Newsleaf; PO Box 209; Effingham, Ks. 66023.
———————————————-
Farm Raised Beef for sale-whole-half-quarter. Call Lonnie Coder 913-370-0436
BRIANA PAGE'S SENIOR PROJECT 3 ON 3 BASKETBALL TOURNAMENT
WHEN - Saturday, March 21st starting at 1pm
WHERE - JCNHS gym
WHO - Anyone from any school that's freshman and older can be on a team. The teams need to have 2 girls and 1 guy, or 2 guys and 1 girl. If you're having trouble making a team, let me know and I might make an exception to a younger person. The cost will be $5 per person, but if you'd like a shirt then it'll be $10.
WHY - In order to graduate from JCN, us seniors have to do a senior project.
All proceeds will go to the NICU (Neonatal intensive care unit) at Stormont-Vail in Topeka. If you're not from JCN, you'll need to contact me to make a team. My number is 785-817-8016. If you have any questions, please let me know. IF YOU'RE WANTING A SHIRT YOU NEED TO LET ME KNOW BY March 16th. Thanks!
Can you identify the place or persons in the photo? Last week was L-R-Kenneth Schneider, Richard Hubbard, Howard Barnett and Ralph Rice.
GUESS WHO
LAST WEEK
Problems with this web site contact cap@thenewsleaf.com Last updated 3-24-2015
<![if !vml]>
<![endif]>