You are our Visitor
The December 6, 2016 Edition
of
The Newsleaf
Vol. 13 Issue 49
BETWEEN THE ISSUES
EXCHANGE BANK TO HOST PERMANENT EXHIBIT OF LOCAL MEMORABILIA
The Exchange Bank has allowed a display of local historical memorabilia to be present in the bank lobby.. The collection is principally composed of the personal collection of the late Eugene C. Hegarty, former president of the Farmers and Merchants State Bank. It is further enhanced by contributions from several other local citizens. Some items may be changing from time to time to give the display a fresh look. Stop by and say hi and take time to look it over. Thanks to the bank ownership for allowing the display to have space.
RECEPTION HELD IN HONOR OF AMY STANTON
Many library patrons attended a reception November 21 to honor Amy Stanton and say thanks to her for the years she spent with us. Amy will be moving to Savannah, MO to be near her family. She is also taking a new job in the Doniphan Co. library system. She is shown in the photos below with Nancy Keith, representing the library board, and with Deb Falk, our new librarian.
A welcoming reception will be held Dec. 17 from 10:00 AM to Noon for Deb corresponding with the arrival of Santa Claus for his annual visit to the area boys and girls. Come welcome Deb and bring the youngsters for a great time and photo opportunity.
'Be the Vision' Recipient Honored
David Royer, Holton, was one of three recipients presented with the 'Be the Vision' award at the fifth annual Governor's Water Conference held November 14-15, 2016, at the Hilton Garden Inn & Conference Center in Manhattan, Kansas. This year's 'Be the Vision' award recipients were honored for taking extraordinary measures to conserve, reuse or adopt better practices to help ensure the future of our state's water resources.
"There are many individuals, cities and industries taking extraordinary measures to conserve, reuse or adopt better practices to help ensure the future of our state's water resources," said Tracy Streeter, director of the Kansas Water Office. "Be the Vision' recognizes these Kansans for demonstrating the strategies included in the Vision, who believe in doing more and leading by example."
Streambank stabilization is vital to solving sedimentation issues and David Royer's sites were top priority for Watershed Restoration and Protection Strategy (WRAPS) projects to be constructed along the Delaware River. David's advocacy has led many others to utilize the WRAPS program as well to reduce sediment and nutrients going into streams and reservoirs within the Delaware River watershed.
"I had already replaced a levee twice based on the river moving and as the river moved, my property line continued to move. Each year more and more of my farm ground was ending up in Perry Lake," Royer said. "These are relatively low investments for what you get back and I am glad to be an advocate for how successful these projects are. Simply put, they work."
David now serves on the Delaware River WRAPS Stakeholder Leadership Team, making a big impact in the watershed by hosting watershed, legislative and forestry tours on his property and helping others to implement best management practices on their farms located above the reservoirs.
For more information contact Kerry Wedel, Delaware River WRAPS Coordinator, at kwedel@delawarewraps.com or 785-284-3422.
ALL AROUND US
Community Writing Workshop part of Atchison County Celebration of the 225th Anniversary of the Bill of Rights
Special program at Effingham Community Library aimed to help develop the writer in all of us - Saturday, Dec. 17th 10 a.m. to noon
Making your point, advancing your argument or telling your own story is something everyone needs to do at some point – whether writing a letter to the editor, recording a story from your own life, or communicating on Facebook or Twitter. A special free writing workshop aims to help improve the writer in everyone with the goal that the path to improving our rural communities can come through Civil Discourse.
As part of the Celebration of the 225th Anniversary of the US Constitution's Bill of Rights the Atchison County Historical Society is partnering with the Effingham Community Library to bring a free writing workshop to Atchison County citizens. The workshop will take place Saturday, December 17, 2016 from 10 a.m. to noon at the Effingham Library, 414 Main Street in Effingham, KS. The workshop is part of the Kansas Humanities Council's speakers series which will bring Johnson County Community College professor of writing and literature Anthony Funari to lead this unique workshop on improving your ability to express yourself in words.
"The program will give tips to make your argument and get your point across in today's world," said Funari. "Today, arguments have become condensed down to 140 characters. To argue often seems more about putting out a statement that will provoke emotion rather than open up a conversation."
In this writing workshop, Anthony Funari will teach writers how to develop a thoughtful argument. That arguing should be as much about advancing an idea as listening to others. Those joining in on the workshop will examine the different parts of an argument. What is it to make a claim? How does an argument connect a claim to a reason? What are the assumptions the underline these two elements of an argument? This workshop is aimed to help the writer in all of us be more effective whether writing a letter to the editor, writing your own story for posterity, or in the limited character world of today's social media.
This program is part of a new "popup" exhibit which is coming to the Atchison County Historical Society from the National Archives sponsored in Kansas by the Kansas Humanities County celebrating the 225th Anniversary of the US Constitution & the Bill of Rights. The dates for the exhibit arrival are currently up in the air because of shipping issues from the National Archives but the writing program is set for Dec. 17th.
"We hope to have the exhibit in the Historical Society Museum by December 15th – the date of the 225th Annivarsary of the Bill of Rights, but it may be a bit later depending on when the printing and shipping problems are ironed out," said Chris Taylor, the executive director of the Atchison County Historical Society. "But we have this opportunity to bring a writing workshop and are moving ahead with that. The idea is that civil discourse, the ability to discuss issues and put your ideas out for discussion are the key to improving our local community, our state and nation. I hope people will come out because this is something that can make a difference right here in Atchison County."
Taylor said that in addition to the workshop itself, there are also avenues to having the writing of participants get into print, broadcast and be displayed and hopefully prompt discussion of the issues and ideas of what we love about our community and what we should be doing to continue to improve our hometowns.
"The workshop will give tips for all kinds of writing, so everyone is welcome, but we are especially encouraging those who want to express their views of what makes our Kansas homes special and express their views on the future of our communities to take part and submit their writing back to us after the program," said Taylor. "The workshop we hope will just be a starting point for civil discourse on improving Atchison County communities."
The writing workshop is free and open to the public. Light breakfast snacks and beverages will be available. Those attending may bring an existing piece of writing to share or get feedback on. The program will begin at 10 a.m. and last an hour and a half with the last half hour for questions or sharing and feedback on existing writing.
While not required to attend – the Historical Society asks those positively planning to attend to drop an email or phone message to Chris Taylor at the Atchison County Historical Society to help have a count for the program and materials. Email – GoWest@atchisonhistory.org or phone – 913-367-6238. Additional updates of information and Bill of Rights exhibit will be posted online www.atchisonhistory.org or on our Facebook page – Facebook.com/AtchisonHistory
Anthony Funari-For over 15 years, Anthony J. Funari has been teaching the art of rhetoric and composition. Originally from Allentown, PA, Anthony earned his Bachelor's Degree from the University of Pittsburgh in 2000 and his Master's from the State University of New York at Stony Brook in 2001. In 2005, he was awarded a University Fellowship to pursue his doctoral studies at Lehigh University in Renaissance Literature. In 2011 was nominated for the Council of Graduate Schools Outstanding Dissertation. In October 2011, his first book, Francis Bacon and the 17th-Century Intellectual, was published by Palgrave McMillan. Anthony's motivation as a writing teachers comes from students appreciating how a piece of writing can develop through the collaboration between writer and reader. "Generally, people forget that writing is a communal activity. Realizing it or not, we write for some reader. We have to see writing as not just ours but as shared with others. Consequently, we have to invite our readers to help shape our writing." For Anthony, the acts of reading and writing are symbiotic, one leading to the other.
DAR NEWS
The Atchison Chapter of the Daughters of the American Revolution met on November 12 at the home of Margaret Engeman.
This year marked the third year members partnered with the Girl Scouts in the flag preparation and the flag retirement ceremony held in Veterans Park. As the program honoring the Flag of the United States was presented, members demonstrated how a flag should be prepared for retirement. Grommets from retired flags were provided for any in attendance as a remembrance. Local Medal of Honor recipients were honored with both an American flag and the Medal of Honor flag posted at their grave site.
Members discussed November is Native American Heritage Month, the 100th Anniversary of the National Parks System, and Wreaths Across America.
The program presented told of the long struggle by women to achieve the right to vote. The 19th Amendment adopted in 1920 secured this right. Members were encouraged to share ancestor stories of suffrage, being granted the right to vote, and being among the first women to vote.
The next meeting will be December 10th. For additional information please call 785-988-1150.
CHRISTMAS CANTATA
The Effingham Community Christmas Cantata will be Sunday, December 18th in the Union Church sanctuary. The performance will take place during the worship service beginning at 10:00 am. "A Perfect Christmas" opens with an invitation for audience members to "Listen, Listen" to the sounds of the season. The cantata contains several familiar Christmas carols to enjoy, such as: "O Come, All Ye Faithful," "Away in a Manger," and "Joy to the World." Personnel includes members of the Union Church congregation and the Effingham community. It is under the direction of Tammy Gigstad, with Amy Eckert as the accompanist and Chris Caplinger as the main narrator. Invite your friends as you prepare your hearts for the Birth of our Savior.
COMMUNITY CLUB NOVEMBER MEETING
The Effingham Community Club met November 28 in the Effingham City Council room with 21 members present, and guests Wade Madden and his son Waylon, Jesse Noll and Rhonda Thorpe.
The program was presented by weekend warriors, Wade Madden and Jesse Noll, who are members of the Kansas National Guard. As a member of the Guard they are required to go one weekend a month and two weeks in the summer.
Wade, a 1996 ACCHS Alumnus, joined the marines after he graduated. After he got out of the marines, he joined the National Guard. When he was in the marines he was in Japan, and as a National Guard member he served in Iraq in 2006 and Kuwait in 2011. He also attended flight school for 18 months in Alabama. Currently he is a maintenance pilot for helicopters at Forbes Air Base in Topeka. His job is a civilian job but he is required to wear the uniform. He did confess that he sometimes flew over Effingham when testing a helicopter. Most of the pilots like to fly over their home towns.
Jesse graduated in 2015 from ACCHS and joined the National Guard after he tried college, which he decided was not what he wanted at the present time. He did his basic at Ft Sill, Oklahoma. He signed up for a six year period. His job in the guards is to drive a semi and haul equipment. He works with his step father, Robert Thorpe, building fences.
Everyone enjoyed hearing about their experience, and they thanked them for their service to country. The club invited them so that they could honor veterans for their service to our country.
Between the program and the business meeting, refreshments were served. The table was decorated in a patriotic theme by Donna Conner and she also made cards for Wade and Jesse. Donna Conner and Alice Johnson were the hostesses.
Co-chairman Debbie Coder presided over the meeting. The meeting was opened with the Flag Salute, club song, America and the club creed. Esther Willis gave the devotions. She shared, "It happened on a Brooklyn Subway," "Are You God," and "Come Together." Members answered the roll call by telling if they had someone who served in the military.
Club members brought their gifts to veterans, which will be taken by Esther Willis to Dwight D. Eisenhower Veteran's Hospital in Lansing.
They received a thank you from the Library Board for the club's support of Boo in the Park.
The Club voted to donate to the Soundmasters and to the After Prom Committee.
Nancy Keith gave the Library report. She reported that Debbie Falk is the new librarian.
The next meeting is January 23, 2017. The hostesses are Crystal Potts, Lorraine Strine, and Paula Hall. Donna Conner will give the devotions. The program is on Kansas.
NITE CIRCLE
Nite Circle met at the Union Church Education Building on November 21, with Ruth Dillon as hostess.
Cindy Ladd, chairperson, called the meeting to order and welcomed everyone. Nine members shared "Thanksgiving plans and my favorite food on Thanksgiving" for roll call.
Nancy Fasse read a thank you note from the library board for our help with Boo in the Park.
Plans for 2017-the Topeka District UMW meeting will be in Atchison UM church on March 4.2017. Effingham Women's Society will help with coffee hour. Our annual Valentine's Dinner will be Saturday, Feb. 4 at the Ed. Bldg. We will continue to have a family picnic in July
They voted to donate money to community pantry needs in the spring or early summer.
Nancy Jo Fasse presented inspirational thoughts entitled "November: A Time to be Thankful" and a Thanksgiving Message written by the UM pastor at Valley Falls, Rev. Norma Miller, and published in the Valley Falls Vindicator.
Members signed up for hostess and program in 2017. Cards were signed for mailing to shut-ins and others.
Our next meeting will be January 16, 2017.
DATE CHANGED
The Town and Country Senior Citizens Christmas Party is Saturday, December 10 at 1:00 p.m. at the center. It was originally scheduled for December 3rd but was changed due to fact that there were a lot of others things going on. The Effingham Community 4-H Club is putting on the party for the senior citizens. All senior citizens are welcome to attend.
USD 377 SCHOOL NEWS
The ACCHS Student Council is sponsoring a Winter Clothing Drive now through December 9. Please bring donations of new or gently used winter gear, including hats, gloves, scarves, coats, etc. Collection boxes will be in the JSH Commons. There will be a grade-level class competition – the winning class will earn a special treat to be determined. If you're not a student, place your donations in the box for the grade of your choice. If you would like further information, please contact a member of the ACCHS Student Council.
MUSCOTAH NEWS ~ Susan Higley
The annual Muscotah City program will be Sunday, December 11th at 2 p.m. at the community building, sponsored by the city council with the program being provided by Outreach. There will be refreshments, treats and Santa will arrive to hear all the little ones' requests. Everyone is welcome. The program will be local entertainment and there is always a surprise or two. Come enjoy the fun.
Saturday was a busy time in town. The Mercantile had specials on Christmas items and Dolly had her Christmas Bazaar. It was good to see the main street lined with vehicles.
The Christmas lights this year are wonderful. A special thanks goes to Carl and Bonnie Anderson for their beautiful scene and the playing of Christmas songs. We can hear the music when we step out our door and it is beautiful . The Andersons have done this for many years and the residents have enjoyed it. If you drive by, stop and roll down your window to see if the carols are playing and take a little time to listen.
The weather man has mentioned the word "snow" for this week followed by very cold temperatures. After such a mild fall it looks like maybe it is a time for change. A little snow always makes it seem more like Christmas.
Have a good week and enjoy the season.
FROM PASTOR AL
Christian friend,
What do we do with the Old Testament laws? Do they have to be followed slavishly, even though circumstances are dramatically different? Or have they been completely set aside, totally invalid in our lives?
Neither. The key is principle, understanding how they apply to our lives. The New Testament shows how to apply the old.
For example,
Deuteronomy 25:4 states that oxen shouldn't be muzzled when threshing grain. Such is a good command, taking care of animals while minimizing the hardness of heart some can have toward animals.
Paul quotes such twice in the New Testament, I Corinthians 9:9 and I Timothy 5:18. He applies the principle - provision for those who work - to those who labor for God.
(As a pastor, I find it amusing to be compared to an ox. True sometimes.)
Again, key is principle. What is God's heart for us, and how do we generally and specifically apply it in our culture.
Let us not lay aside the Old Testament, for:
"All Scripture is God-breathed and is useful for teaching, rebuking, correcting and training in righteousness, so that the servant of God may be thoroughly equipped for every good work."
2 Timothy 3:16-17 NIV
Adapted from "Tough Questions about God and His Actions in the Old Testament" by Walter Kaiser
Al Schirmacher
Today
"Do not say, 'Why were the old days better than these?' For it is not wise to ask such questions."
Ecclesiastes 7:10 NIV
""Forget the former things; do not dwell on the past. See, I am doing a new thing! Now it springs up; do you not perceive it? I am making a way in the wilderness and streams in the wasteland."
Isaiah 43:18-19 NIV
"Therefore do not worry about tomorrow, for tomorrow will worry about itself. Each day has enough trouble of its own."
Matthew 6:34 NIV
"Brothers and sisters, I do not consider myself yet to have taken hold of it. But one thing I do: Forgetting what is behind and straining toward what is ahead, I press on toward the goal to win the prize for which God has called me heavenward in Christ Jesus."
Philippians 3:13-14 NIV
Live today.
Do not live yesterday; it's gone and cannot be recaptured or simulated.
Do not live tomorrow; you're not there, and who knows if you've been given it.
Do not live only for today; rather, live in today, with eternity in view.
There is impact; there is beauty; there is glory. God is here. Today.
Al Schirmacher
Christmas
Joe paused, exhausted.
He remembered how slow business had been, yet it hadn't really mattered. She was so beautiful, so intelligent, so full of life, he'd been thrilled they were engaged.
Then came news of the pregnancy.
He had not even thought of touching her; one didn't, then.
Thoughts of the local Roman soldiers, rumors of rape had filled his mind; even now, he still clenched his teeth.
But she swore she had never been with anyone, that an angel told her such was a gift from God, a special child.
Special child indeed, but still coming the usual way now!
He remembered the discussions, the arguments, THE argument, and how close he'd come to ending the engagement, for her sake if no other reason.
Then the angel visited him, and everything changed. So they bore the shame, the whispers, the exclusions.
Then the edict: Go home, register, pay your taxes.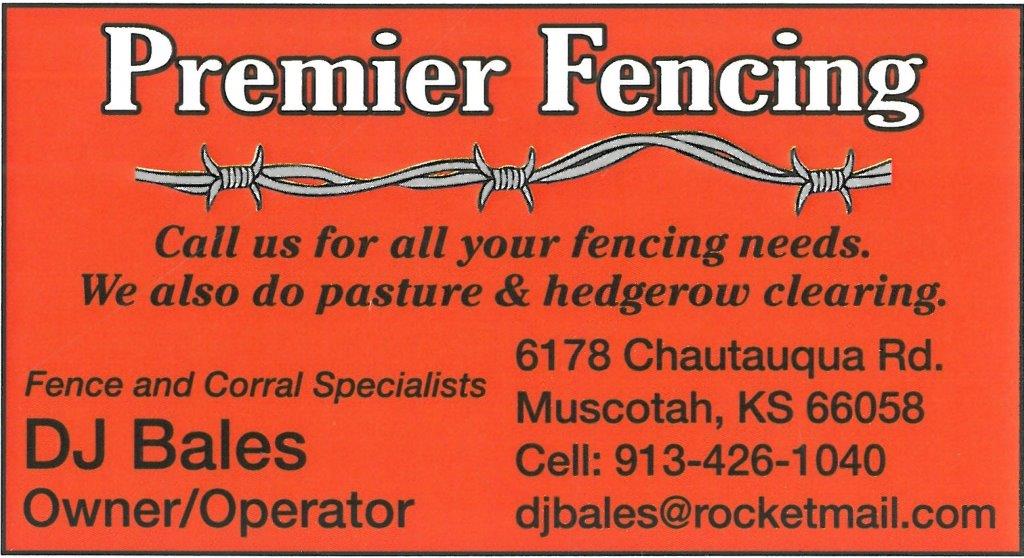 Who traveled at eight and half months? They did, or suffer the consequences.
80 long miles, on a mule, on foot; the journey had taken a week.
As they neared town, the contractions came. Slowly at first, then regularly, then intensely.
But this was just Bethlehem, certainly there'd be room somewhere.
Nope.
He'd asked, he'd pleaded, he'd even threatened once or twice. Only the wife of the last innkeeper – caring but shrill – had gotten him this animal stall.
What a place for a birth! Although, he smiled to himself between contractions, animal births were the only ones he'd ever known. Perhaps this place fit his life story.
"Joseph, stop daydreaming!"
His attention returned as the head broke through. Jesus. Wonder what he'd be like?
Christmas 2
She'd loved the life of the mind, loved to contemplate, to turn things over and over, to understand them more thoroughly.
She remembered how much that irritated Joseph, and smiled. Good man, loved her dearly, but generally predictable actions came before thoughts.
Once again she rehearsed how they'd gotten here: The long journey to register, pay their taxes. The difficulties finding anywhere to sleep, the contractions, the birth. Those stumbling, awestruck shepherds. Their stories of angels.
Well, she knew angels.
The slow healing after the birth. The naming ceremony. And now here, at the temple. They were committing their firstborn son to the Lord.
In one sense, this was nonsensical. If any son already belonged to the Lord, this one did.
Hadn't the angel called Jesus, "the Son of the Most High?"
Hadn't she, herself, become aware that God had visited His people in a special way?
But still, they journeyed to Jerusalem – O, Jerusalem! – bought and sacrificed the obligatory birds – prepared to return home when the old man had walked up.
He'd broken into worship:
"Sovereign Lord, as You have promised,
You now dismiss Your servant in peace.
For my eyes have seen Your salvation,
Which You have prepared in the sight of all people,
A light for revelation to the Gentiles
And for glory to your people Israel."
He'd said strange things about how Jesus would impact Israel, the heights and depths he would take them to. Then he talked about the sword that would pierce Mary's soul.
What did it all mean?
Christmas 3
The straw was rough, the blanket confining. The pressure, the pain had ended, but this world was crude and noisy compared to where He'd come from.
Oh, heaven! Glorious music! Angelic attendants. Purified saints. Colors unimaginable here on earth. And His Father, so loving, so patient, so gracious. They had communed endlessly.
They had worked together on the cosmos, spinning worlds into the void, conducting the music of the spheres, planning destinies and details.
And the Spirit bound them together in cords of understanding and life, endless life.
But here, now. There had never been a now before, never such confines to His spirit. His Father had limited Him, the Spirit limited Him, and He'd taken on this form, so strange, so foreign yet good.
He knew His future, knew the years of growth in front of Him, knew the disciplines, knew the disappointments, knew the final appointment in Jerusalem.
He knew the life that would produce death that would produce life eternal for so many.
But for now He must confine His thoughts here.
Joseph, so confused.
Mary, so contemplative.
Shepherds, so fearful.
And the animals. Each one planned carefully by the Father, created Himself, gestated by the Spirit. Their eyes looked upon Him, the Creator; He imagined they smiled a little bit.
After all, He was but a child, but an infant, and as such was allowed to imagine.
Mary picked Him up, He who had picked her out millennia before.
"I love you, little Jesus."
"As do I, little one." Joseph whispered.
All was well. All would be well.
The in-between, not so much, but even that was exactly as it should be.
Jesus slept.
LETTERS TO THE EDITOR
CUTTING WIND ~ John Schlageck, Kansas Farm Bureau
When the temperatures in Kansas dip below freezing, two types of people usually surface – those who enjoy invigorating weather and those who tolerate the cold from inside. How an individual feels about the cold weather usually depends on where he/she grew up, age and more importantly, attitude.
Another factor comes into play – wind chill factor. Wind chill factor is usually defined as the cooling effect from wind and temperature on the human body. Wind whisking by exposed skin during cold weather increases a person's heat loss.
An Antarctic explorer, Paul Siple, and his colleague, Charles Passel, first coined the term "wind chill" in 1939. Siple described wind chill as the relative cooling power – heat removal – from the body with various combinations of wind speed and low temperatures.
Some 70 years later, wind chill has become a common term in our everyday conversation. Knowing the factors help people protect themselves against frostbite and hypothermia. Tissue damage occurs in frostbite when wind chill temperatures fall below –25 degrees F. Hypothermia results when the rapid loss of the body's internal temperature alters judgment. This sometimes results in death.
Western Kansas stockmen know the harder the wind blows, the lower the wind chill factor. Simply put, it is the relationship between wind speed and actual temperature that produces this chilling effect.
People who spend time outdoors during these cold periods – stockmen, construction workers, hunters, runners and skiers – may create their own winds or increase the existing wind. Because movement magnifies airflow, they should be especially cautious of wind chill.
Manual labor and other physical exertion can cause heat loss also. Sweat begins and heat is removed by vaporization. Breathing cold air also results in the loss of heat from the lungs.
Few people realize that smoking, drinking, prescription drugs and illegal narcotics may also contribute to frostbite or hypothermia during bitterly cold temperatures. These dull the senses.
Alcohol dilates the capillaries of the skin and that increases the body's heat loss. Nicotine smoke absorbed by the blood causes the capillaries to constrict. This restricts the blood flow to the earlobes, fingertips and other regions of the body. Medication can have side effects too, so venture outside during cold weather with extreme caution.
Wind chill charts for regular references are available wherever outdoor equipment is sold. Use these charts only as a point of information. Wind chill charts aren't always accurate because they don't take into account all the possibilities of heat loss, or the preventive measures against it.
Air temperature is rarely a reliable indicator of how cold a person will feel outdoors. Elements such as wind speed, relative humidity and sunshine or solar radiation also play a part. A person's health and the type of clothing worn will also affect how a person feels.
When you go outside, dress for the weather and the wind. Wear loose-fitting, lightweight, warm clothing in several layers. These layers can be removed to prevent perspiration and subsequent chilling. Snug mittens are better protection than fitted gloves.
Always wear a hat, preferably wool, ear protection and a scarf or neck gaiter. If it's bitter cold – stay inside.
John Schlageck is a leading commentator on agriculture and rural Kansas. Born and raised on a diversified farm in northwestern Kansas, his writing reflects a lifetime of experience, knowledge and passion.
GOVERNMENTAL NEWS
Unapproved Minutes of the Tuesday, November 22 Meeting of the Atchison County Commission
Pursuant to the law the board met in regular session at 1:00pm on the 1st floor of the courthouse with Chairman Bill Pohl calling the meeting to order, along with commissioner Eric Noll present and Jeff Schuele absent from meeting. County Counselor Pat Henderson also present along with Pauline Lee, County Clerk recording the minutes.
Board opened the meeting with reciting the Pledge of Allegiance. Couldn't get camera started due to technical difficulties, so meeting was not recorded today
Board reviewed the minutes of November 22, 2016, Commissioner Noll would like to change one work first page eighth paragraph instead of over change to across 242nd Road, Commissioner Noll made the motion to approve as corrected with Chairman Pohl second and called for a vote, both voted aye, motion carried 2-0, Commissioner Schuele absent from meeting.
Committee Reports, none to report.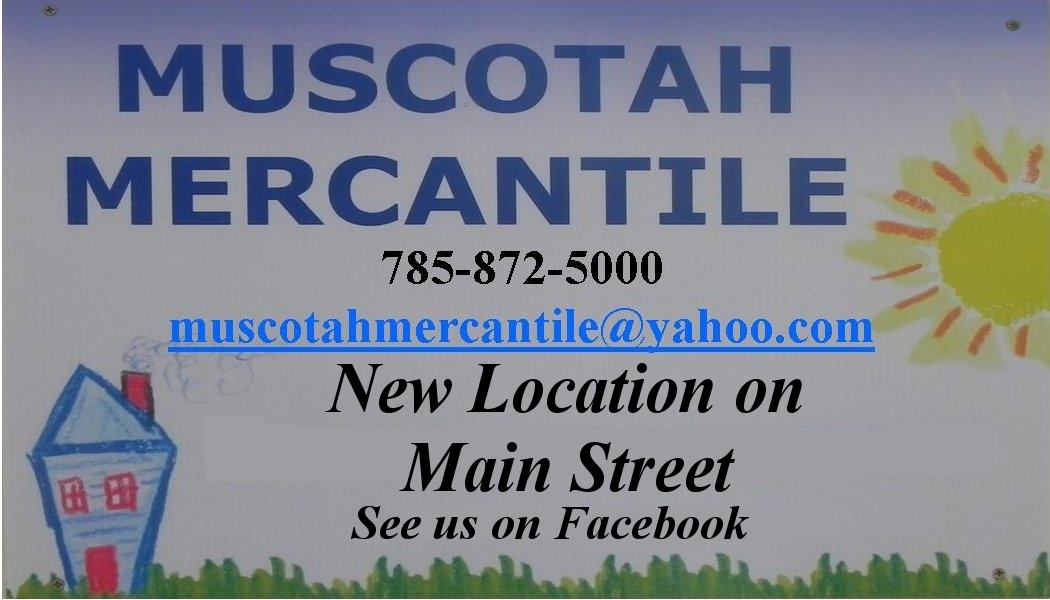 New Business: Pauline Lee, County Clerk presented to the board two resignations, one from James Hoffman, Benton Township Trustee and one from Kevin Kiehl, Grasshopper Township Treasurer, Mr. Kiehl in his resignation letter recommended putting Bill Speer back in as Grasshopper Township Treasurer since he was already in the position. Commissioner Noll said he would suggest appointing Rick Taliaferro back to the Benton Township Trustee and to reappoint Bill Speer to the position of Grasshopper Township Treasurer, Chairman Pohl second and called for a vote, both voted aye, motion carried, 2-0, Commissioner Schuele absent from meeting. County Clerk Pauline Lee will notify the appointees.
Joey Walker resident that lives on Hunter Landing Road appeared to ask the commissioner about taking over the road, they have a person that right now does the grading and is getting old and he is the only one with equipment, Chairman Pohl it is possibly a private road and only option he sees is a special road district. Commissioner Noll asked how much road is it, Seth Howard, Road and Bridge Superintendent said 750 feet. Commissioner Noll asked how many houses on the road, there is four houses and five land owners. Commissioner Noll said he doesn't really know the layout would like to go look at it. Seth said that residents have widen the road to 20 feet and have put down a base. Eric said will need to look at how other subdivisions did it and what they did to get county to take over the roads, Board discussed cost of chip and sealing the road and cost of asphalting, Seth said asphalt would be around $16,000 compared to chip and seal of around $6,000. Chairman Pohl said it would be up to the residents to get road up to specs before county could possibly take over, Bill will need to do check into what other subdivisions have done in past.
Joe Bowen, Maintenance appeared with an agreement with River Bluff Architects, Inc. to do the ADA on county buildings, Joe said that he did include Sports Complex both Effingham and Atchison, did not know about Community Corrections building, Joe will ask the architect if they will need to do the Community Corrections building. Commissioner Noll said he would be willing to talk to Dan Pickman, owner of the building to see if they were willing to fix anything that River Bluff found during their ADA walk through. Board asked Joe if he would come back in two weeks to talk more on the agreement.
Seth Howard, Road and Bridge Superintendent appeared with agreement to work with the state on signage project HRRR 3C-4797-01, Commissioner Noll made the motion to have Chairman Pohl sign the agreement in behalf of the county, Chairman Pohl second and called for a vote, all voted aye, motion carried, 2-0, Commissioner Schuele was absent from meeting.
Seth also talked to the board about fuel bid, board looked over the bid documents, Seth will send out to companies and will open on December 13 at 1:15 pm, Pat Henderson, and County Counselor reviewed it along with the commissioners.
Seth also had a purchase order on Bridge Project 3C-4706-01 on 266th Road, county share to state in the amount of $96,000, contractor will start in January 2017, Commissioner Noll made the motion to approve the request to pay the state $96,000 for bridge replace on 266th road, Chairman Pohl second and called for a vote, both voted aye, motion carried, 2-0, Commissioner Schuele was not present at the meeting.
Bills for the week were approved.
Board told Pat Henderson, County Counselor that Mark Windsor, Exchange Bank left paperwork on the leas purchase for the two dump trucks and tractor mower that the commissioners approved earlier, need chairman Pohl to sign off on and return to the back for finalization. Commissioner Noll made the motion to approve the lease purchase and to have Chairman Pohl sign in behalf of the county, Chairman Pohl second with Chairman Pohl calling for a vote, both voted aye, motion carried, 2-0, Commissioner Schuele was absent from the meeting. County Clerk Pauline Lee will deliver the documents to the bank on Wednesday.
Pat Henderson, County Counselor told the board that he talked with Carl Eyman, KWORK on bidding specs for workmen's comp. Pat said that Mr. Eyman thought there was a sixty day period that they would have to give KERIT notice, Chairman Pohl asked for some premium history from surrounding counties to see what their premiums were. Pauline Lee, County Clerk will notify some counties for that information.
Board discussed with Pat Henderson, County Counselor about the tax sale, Pat said that it will be published tomorrow, November 30th, on January 13th at 8:30 am it will go to judgement before the judge and in February, 2016 for tax sale.
Commissioner Noll made the motion to adjourn at 2:35 pm with Chairman Pohl second and called for a vote, all voted aye, motion carried, 2-0, Commissioner Schuele was absent from the meeting.
Attest: Pauline M Lee, County Clerk
Consumer Corner: Season of giving is also season for scams
By Kansas Attorney General Derek Schmidt
Helping others is as much a part of the holiday season as decorating our homes, eating great food and singing Christmas carols. Many wonderful organizations conduct special fund-raising drives during the holidays to provide support for those in need.
Unfortunately, scam artists too often take advantage of the giving spirit of the holidays to find ways to get your generous donations into their pockets instead of a worthy cause.
Make sure your donations go to support authentic charitable organizations by making a plan before you give. Here are some tips to help you make those plans:
· Control your donations. Instead of waiting for a solicitation to come by phone, mail or email, decide ahead of time what organizations you want to support and contact them directly.
· Support local, established charities. While there are many large, international organizations that do great work, your donations can often have a greater impact when they support a cause close to your community, where you can see the results of your donations.
· Do your homework. Research the organizations you are considering supporting. Find out how much of your donation goes to support the charitable work of the organization and how much goes to fundraising and overhead expenses.
· Make sure the charity is properly registered to solicit donations in Kansas. Most charities soliciting in Kansas are required to register with the Secretary of State's office. You can check to see if the charity is registered by visiting www.kscharitycheck.org. Please note, many religious organizations are not required to register.
· Ask if your donation is tax deductible. Not all donations to charities are tax deductible. You can check a charity's status with the IRS at www.irs.gov. When in doubt, double-check with your tax preparer before assuming a donation will be tax deductible.
· Document your donation. Make the donation by credit card or check – not cash. If you pay by check, make the check payable directly to the organization, not to the fundraiser soliciting the donation. Ask for a receipt to show the amount of the donation and if you specified your donation toward a specific project.
If you suspect a charity scam or fraud, you can file a complaint with our Consumer Protection Division online at www.InYourCornerKansas.org or by calling (800) 432-2310. You can also visit our website for more safe giving tips to help you stay safe this holiday season.
Newly Released Records Confirm Plans To Close Guantanamo, Not Much More
TOPEKA – (December 2, 2016) – A new batch of records provided yesterday to Kansas under a federal court order confirms the Obama administration undertook extensive planning to close the detention facility at Guantanamo Bay but no other details were revealed in the latest documents released, Kansas Attorney General Derek Schmidt said.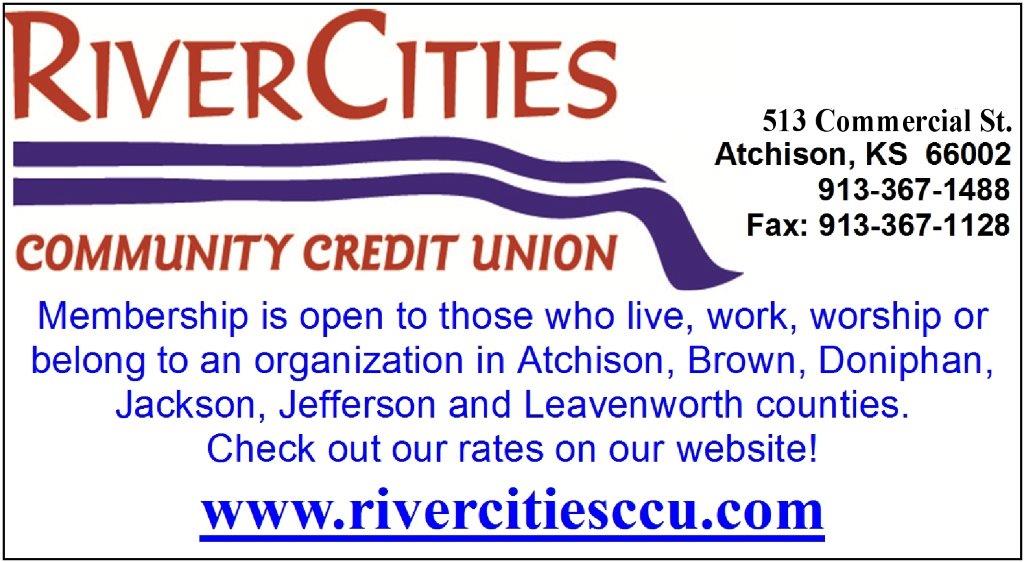 The 345 pages of records released yesterday were completely redacted except for the document's title, which was "Plan for Closing the Guantanamo Bay Detention Facility" and the marking that the records were considered "Confidential."
"These newly released documents once again confirm the federal administration has conducted extensive preparatory work to close Guantanamo," Schmidt said. "But because the entire contents of the planning documents released yesterday are redacted, we have no increased ability to determine what those plans involve."
This is the third group of records released since Schmidt field a federal lawsuit in July to enforce his Freedom of Information Act request for records related to plans for closing Guantanamo and potentially relocating terrorist detainees to the U.S. mainland, possibly including facilities at Fort Leavenworth. In total, the federal government now has released 1,078 pages of records pursuant to the order of the federal court. However, most of the released documents have been heavily or entirely redacted. The information released to date has indicated that the Defense Department spent funds to assess Fort Leavenworth and other sites during a period when Congress had prohibited expenditures for relocating detainees. It also has indicated the federal government was aware that placing terrorist detainees on the U.S. mainland could present security risks for communities where detention facilities were situated.
The fully redacted 345 pages released yesterday, as well as the 732 pages released on November 15 and the single-page document released on September 20 are available at http://bit.ly/2f7Ty8Z.
Under provisions of the federal court order, additional documents are expected to be released in the coming months. Attorney General Schmidt and the attorneys general of Colorado and South Carolina, which also have been considered potential sites for relocating detainees, last month wrote to President-elect Donald Trump and asked him to take steps to prevent any efforts to close Guantanamo in the waning days of the current presidential administration.
Rep. Lynn Jenkins Weekly Update:
Passing The Landmark 21st Century Cures Act:
This week, the House of Representatives passed landmark healthcare legislation by an overwhelming bipartisan vote of 392-26. The 21st Century Cures Act is a huge step forward for healthcare in our nation, and three important pieces of legislation I sponsored were included in the act. These are bills that will help improve and protect the healthcare of Kansans and Americans.
Included with the Cures legislation was my Rural ACO Provider Equity Act which will ensure Physician Assistants and Nurse Practitioners are recognized in the calculation for Affordable Care Organizations – meaning more healthcare providers are able to provide quality care. The Cures Act also contained my Continuing Access to Hospitals Act which prevents an unfair and inflexible Medicare rule from being implemented so that rural healthcare providers are able to continue operating free from an impossible restriction.
Finally, my Mental Health First Aid Act was part of the legislation. This bill will train community leaders such as police officers, teachers and veterans advocates how to spot and identify community members struggling with mental health problems. I have worked on this bipartisan legislation for many years, and this bill will benefit the more than 40 million Americans who live with a mental illness every year. Together, these three bills and the Cures Act represent a strong step forward for healthcare in America.
Ensuring GITMO Stays Open, Now And In The Future:
This week, the House of Representatives passed the National Defense Authorization Act (NDAA), ensuring the continued protection and security of Americans. Included once again within the NDAA is a prohibition on any funds being used to close the Guantanamo Bay detention center. The prison remains the safest place to hold the dangerous terrorists housed there, and moving those enemy combatants to American soil would endanger our national security. I am glad to once again see this provision included, and I will continue working to ensure the prisoners at Guantanamo Bay stay outside of America's borders.
The Fish & Wildlife Service Must Abandon Relisting The Lesser Prairie Chicken:
It's absolutely ridiculous that the United States Fish and Wildlife Service (FWS) would try to list the Lesser Prairie Chicken as an endangered species. Just this past July, FWS withdrew the Lesser Prairie Chicken from a federal list of threatened species. They are simply ignoring the fact that the bird's population has increased by 50 percent in recent years. I continue to oppose any federal efforts to list the Lesser Prairie Chicken as an endangered species and I will work the incoming administration to ensure state-led volunteer conservation practices remain the best approach for success.
Stopping The Waste Of Taxpayer Dollars:
This week, the House passed The Federal Register Printing Savings Act, authored by Congressman Steve Russell. This legislation, similar to legislation I introduced on the same topic, tackles waste right at the heart of government. Every day over 600 copies of the federal register are printed and delivered to every office at a high cost to the taxpayer. All of this information is online, and all these registers are usually disposed of in short order. By passing this bill, we would eliminate this excess printing and take a small step towards a more efficient government. It may not be a big move, but every taxpayer dollar is a precious resource – and bills like this ensure we treat that resource with the care it deserves.
Meeting With The Kansas Soybean Commission:
Thanks to Dennis Hupe with the Kansas Soybean Association, members of ADM, as well as Matt Jaeger and Wesley Orr of Emergent Green Energy biodiesel plant in Minneola for coming by the office to talk about tax reform and other key priorities in 2017.
Speaking With National Association of Insurance And Financial Advisors Of Kansas:
Thanks to folks from the National Association of Insurance and Financial Advisors of Kansas for stopping by my office this week! We spoke about the President's misguided fiduciary rule, which would drastically impact the ability of folks to get and give financial planning advice. This is a serious issue, and one that we will work to tackle under the new administration.
Rep. Jenkins' Statement on The Lesser Prairie Chicken
WASHINGTON, D.C. – According to reports, the United States Fish and Wildlife Service (FWS) has completed its initial review of a petition to list the Lesser Prairie Chicken as an endangered species and will move on to the next phase of review. Congresswoman Lynn Jenkins released the following statement:
"It's absolutely ridiculous that the United States Fish and Wildlife Service would try to list the Lesser Prairie Chicken as an endangered species. Just this past July, FWS withdrew the Lesser Prairie Chicken from a federal list of threatened species. They are simply ignoring the fact that the bird's population has increased by 50 percent in recent years. I continue to oppose any federal efforts to list the Lesser Prairie Chicken as an endangered species and I will work the incoming administration to ensure state-led volunteer conservation practices remain the best approach for success."
AG Derek Schmidt and KBI announce National Missing Children's Day poster contest
TOPEKA – (November 30, 2016) – The KBI is accepting entries for the 2017 Missing Children's Day poster contest, Kansas Attorney General Derek Schmidt announced today.
All Kansas 5th grade students are invited to create and submit artwork that represents the contest theme "Bring Our Missing Children Home." The artwork must be original, handcrafted, 8 ½ x 14 inches in size, and contain the words "Bring Our Missing Children Home."
In 1983, President Ronald Reagan proclaimed May 25 as National Missing Children's Day. The annual national poster contest sponsored by the U.S. Department of Justice Office of Juvenile Justice and Delinquency Prevention creates an opportunity for schools, law enforcement and child advocates to discuss the issue of missing and/or exploited children with youth, parents and guardians and to promote child safety.
"This contest creates awareness for the children who are missing, while also providing parents and teachers an opportunity to talk to kids about what to do if they're approached by strangers," Schmidt said.
KBI Director Kirk Thompson added, "Fifth graders are the age group most vulnerable to abductions, so the contest focuses on them, but we ask parents to take the time to visit with their children about safety measures regardless of the child's age."
The statewide winner will have the opportunity to visit the Kansas Capitol and meet the governor and the attorney general. The winner's poster will also represent Kansas in the national contest. The national poster contest winner, along with his or her parents and teacher, will be awarded a trip to Washington, D.C., to participate in the National Missing Children's Day ceremony in May 2017.
Entries must be received by February 3, 2017. Complete contest rules and application forms are available at http://bit.ly/2g0efCH.
Kansas has been participating in the annual "Bring Our Missing Children Home" poster contest since 2008. The 2016 state contest winner was Lily Stivers from O'Loughlin Elementary School in Hays. Lily was also the runner-up in the national contest last year. Her winning poster can be viewed at http://bit.ly/2fhFqHX.
Crime Victims To Be Honored At Upcoming Holiday Remembrance Receptions
TOPEKA – (November 28, 2016) – Kansas Attorney General Derek Schmidt today announced his office, in cooperation with the Kansas Organization for Victim Assistance, will host receptions in Topeka, Kansas City and Wichita in honor and remembrance of crime victims who lost their lives.
"The holiday season can be a difficult time for the families of crime victims," Schmidt said. "These receptions provide families an opportunity to come together and honor their memories and share support and encouragement."
The Wichita reception will be Wednesday, December 7, from 2 – 4 p.m. at the Dugan-Gorges Conference Center at Newman University, 3100 W. McCormick St., sponsored by Newman University.
The Kansas City reception will be Tuesday, December 13, from 2 – 4 p.m. at the Jack Reardon Civic Center, 500 Minnesota Ave., sponsored by the Kansas City, Kan., Police Department.
The Topeka reception will be Friday, December 16, from 2 – 4 p.m. at Memorial Hall, 120 SW 10th Ave.
Friends and family members of crime victims are invited to attend and to bring an ornament for an "Angel Tree" in honor of their loved ones. The public is also invited to attend. More information is available on the attorney general's website at http://bit.ly/2g3Zaj4.
The Victims' Services Division of the Attorney General's Office is charged with coordinating statewide victim rights efforts and administering grants and education programs. The division also provides a Kansas crime victims' rights hotline at (800) 828-9745.
Kansas Joins Lawsuit Challenging Expanded Definition Of 'Critical Habitat' For Endangered Species
TOPEKA – (November 29, 2016) – Kansas has filed a federal lawsuit challenging overreaching new federal rules that broadly expand the definition of a "critical habitat" for endangered and threatened species, Attorney General Derek Schmidt said today.
The new rules effectively declare that any area currently unoccupied by an endangered species, but which could potentially host an endangered species, could be classified as critical habitat subject to stringent regulations. The multi-state lawsuit charges that the rules would allow the federal government "to designate areas as occupied critical habitat, containing the physical and biological features essential to conservation, even when those areas are neither occupied nor contain those features."
The lawsuit states that under the expanded rules, the federal government "could designate entire States or even multiple States as habitat for certain species."
"This is yet another example of a federal agency regulating without regard to the interests of states and landowners," Schmidt said. "Even as the current presidential administration winds down, we remain vigilant for new, illegal regulations that continue to pour out of Washington."
In addition to Kansas, the 17 other states joining this filing included Alabama, Alaska, Arizona, Arkansas, Colorado, Louisiana, Michigan, Montana, Nebraska, New Mexico, Nevada, North Dakota, South Carolina, Texas, West Virginia, Wisconsin and Wyoming. All states are represented by their attorneys general except New Mexico, which is represented by its Department of Game and Fish.
The case is State of Alabama, et al. v. National Marine Fisheries Service, et al., in the U.S. District Court for the Southern District of Alabama, Case No. 1:16-cv-593.
A copy of the filing can be found at http://bit.ly/2gGqUty.
Sen. Moran Praises Senate Passage of ECHO Act
Legislation would increase access to high quality health care in rural America
WASHINGTON – U.S. Senator Jerry Moran (R-Kan.) commended the U.S. Senate's passage today of the Expanding Capacity for Health Outcomes Act (ECHO Act, S. 2873). The bipartisan bill would integrate an innovative continuing medical education model into health systems across the country, expanding the use of telemedicine to provide specialty care to patients in rural areas.
"Kansans enjoy a special way of life that would not be possible without access to quality health care," said Sen. Moran. "It is often a struggle, however, to provide specialty care in many of our rural communities. Telemedicine is an important tool we can utilize to get patients in rural areas access to these services. The model expanded by this legislation holds promise to expand medical capabilities in rural America and helps make best-practice care available to more Kansans regardless of where they live."
The legislation passed the Senate 97-0 and now awaits consideration by the U.S. House of Representatives.
Sen. Moran Votes to Extend U.S. Authority to Sanction Iran
WASHINGTON – U.S. Senator Jerry Moran (R-Kan.) released the following statement praising the Senate's bipartisan passage of the Iran Sanctions Extension Act (H.R. 6297) by a 99-0 vote.
"The threat of the Iranian government developing nuclear weapons is a grave concern of the United States and the entire world. The terrible potential consequences demand that all steps are taken to deny Iran that ability," Sen. Moran said. "Economic sanctions remain a valuable tool in deterring Iranian nuclear development and penalizing Iran's support of international terrorism. As the Middle East continues to suffer violence and instability, it is critical that Congress not reduce, but reaffirm sanctions authorities as America seeks the right policies to bring about a less dangerous world."
Background:
· The Iran Sanctions Act, which expires at the end of this calendar year, was first passed to block the Iranian regime from obtaining resources to support terrorism and develop weapons of mass destruction by implementing sanctions on Iran's energy sector.
· H.R. 6297 would extend the Iran Sanctions Act through 2026 and recently passed the U.S. House of Representatives by a vote of 419-1. It now awaits the president's signature.
MISCELLANEOUS PRESS RELEASES
Effect of Sugarcane Aphid Damage on Feed Quality of Forage Sorghum to be Highlighted at the 2016 KFGC Annual Conference December 13, 2016
MANHATTAN –The effects that damage by Sugarcane Aphids have on the feed quality of forage sorghums will be a key topic at the Kansas Forage and Grassland Council's Winter Conference and Annual Meeting Tuesday, December 13, 2016, at the Sedgwick County Extension Education Center, 7001 West 21st Street, Wichita, KS.
Rick Kochenower an agronomist with Sorghum Partners will present information about the impacts that Sugarcane Aphids have on forage sorghum feed quality and associated cattle performance.
Conference registration begins at 8:30 a.m. with the conference kicking off at 9:00 a.m. A Grower Panel will be part of this year's program along with breakout sessions led by Kansas State University and industry experts coving topics including: Forage/Pasture Insect Control, Range Beef Cattle Nutrition and Management; Forage/Pasture Fertility Management, Mineral Supplementation in Grazing Cattle, Wheat Grazing Management.
"Forage Profit Strategies" will be the keynote address by Dr. Don Ball, Professor Emeritus Auburn University& Author of the Books Southern Forages & Practical Forage Concepts. The full agenda is available on the KSFGC website, https://ksfgc.org/annual-meeting/
Individual Conference Registration is $65 in advance ($85 at the door) and includes lunch and both KSFGC and AFGC membership for 2017. Additional registration information for businesses, vendors, and forage industry boosters can be found on the KSFGC website. To register go to https://ksfgc.org/annual-meeting/ and complete and send the registration form, along with the appropriate fee payable to KSFGC, 1228 Westloop Place, PMB #144, Manhattan, KS 66502-2840; Or simply register online. Direct any questions to Mark Nelson at info@ksfgc.org.
FHSU Shooting Team Targets Success
HAYS, Kan. -- The Fort Hays State University shooting team targeted another successful showing in a national competition last month, shooting its way to the program's third national title at the Scholastic Clay Target Program national tournament. The Tigers won the NCAA Division II title after three days of competition in Marengo, Ohio.
It was the program's sixth top two national finish. The SCTP fall competition was in just its second year. The FHSU program also took first place in the spring of 2013 and 2014 at the Collegiate Clay Target Championships at the national competition of the Association of College Unions International (ACUI).
"I was happy for them," said coach Duane Shepherd, associate professor of health and human performance at FHSU, who has coached the team since it was formed in 2005. "My coaching philosophy is I expect you to perform at the highest level.
"It was really apparent during this event that they were all extremely focused and extremely geared toward reaching this achievement," he added. "These kids are a great group of young people. They represent themselves and the university and the shooting team at a very, very high level."
Heather Gordon, a freshman nursing major from Pine Valley, Calif., was a member of last month's title team. The shooting team played an important role in her coming to FHSU.
"That was the biggest reason," Gordon said. "It had a great nursing program. On top of that, I couldn't see myself not doing shooting throughout my college career. It's been such a big part of my life."
Gordon's father got her into competitive shooting when she was 6, using a .22 rifle. She later joined a scholastic trapshooting team. Her grandfather gave Gordon her first 12-gauge shotgun. And now, Gordon's family will travel to San Antonio in the spring to see her compete in the ACUI nationals.
"I'm so excited for that one," Gordon said.
Jerrod Lies, a junior agribusiness and agronomy major from Minneola, was excited to be on the fall title team.
"That was one of the greatest feelings I've ever felt in my entire life," Lies said. "I've been chasing a championship title since high school. Just the feeling that we finally accomplished it -- all the hard work paid off, all the long hours at the range."
Like Gordon, Lies started competitive shooting at a young age. He received a hand-me-down .22 rifle when he was 7, and joined the local 4-H shooting team when he was 10. Lies knew what he was looking for in a college coming out of high school.
"The shooting team was the reason I came to Fort Hays State," Lies said. "When I started looking at colleges, I decided I would like to continue shooting in college. I found Fort Hays State, and that's what brought me here."
Also like Gordon, Lies is eagerly anticipating spring nationals in San Antonio.
"I'm very much looking forward to it," Lies said. "Coming off the (fall) title we proved to ourselves we can do it, we have what it takes. We're all excited to get down there and show everybody we're a team to be reckoned with."
As important as having a shooting team is, Gordon and Lies said it's also nice to have a shooting club, which includes students not on the competitive team.
"I have a lot of friends I hang out with I met through the shooting club," Lies said. "They just started coming out to shoot on club nights and we developed really good friendships."
It's also gratifying to have the support of the local community. Last month, just before the trip to nationals in Ohio, the shooting team received a $1,000 donation from supporters Wilmer and Lorena Kellogg of Hays and a $5,000 donation from the Elizabeth Colt Legacy Foundation.
"The support around here in Hays, that's what really drops my jaw," Gordon said.
Shepherd said the donations were useful in helping pay expenses at the fall nationals in Ohio. He said it's important to represent FHSU well at tournaments.
"We always want to project a very positive image both in shooting sports as well as the university," Shepherd said. "It's not all shooting. It's how you act on the range, how you conduct yourself."
Lies said the students' success wouldn't be possible without Shepherd's dedication.
"We wouldn't be where we're at without our coach, Dr. Shepherd," Lies said. "He's done so much for us, put us in a position to be successful.
"He has sacrificed a lot of his own time and money to see us succeed," he added. "That's something we've always been thankful for."
Hard Work Pays Off In A Big Way For Fort Hays State's Bacon
HAYS, Kan. -- The Fort Hays State University football coaches are making an example out of one of their players. But that's fine with Tyler Bacon, a junior from Quapaw, Okla.
At 5-foot-10, 180 pounds, Bacon is one of the smallest players on the FHSU squad. But game after game after game, he performs in a big way for the Tigers, who left town Thursday on what they hope will be a record-setting weekend.
Fort Hays State (7-4) will take on Eastern New Mexico University (7-4) in the C.H.A.M.P.S. Heart of Texas Bowl on Saturday in Copperas Cove, Texas.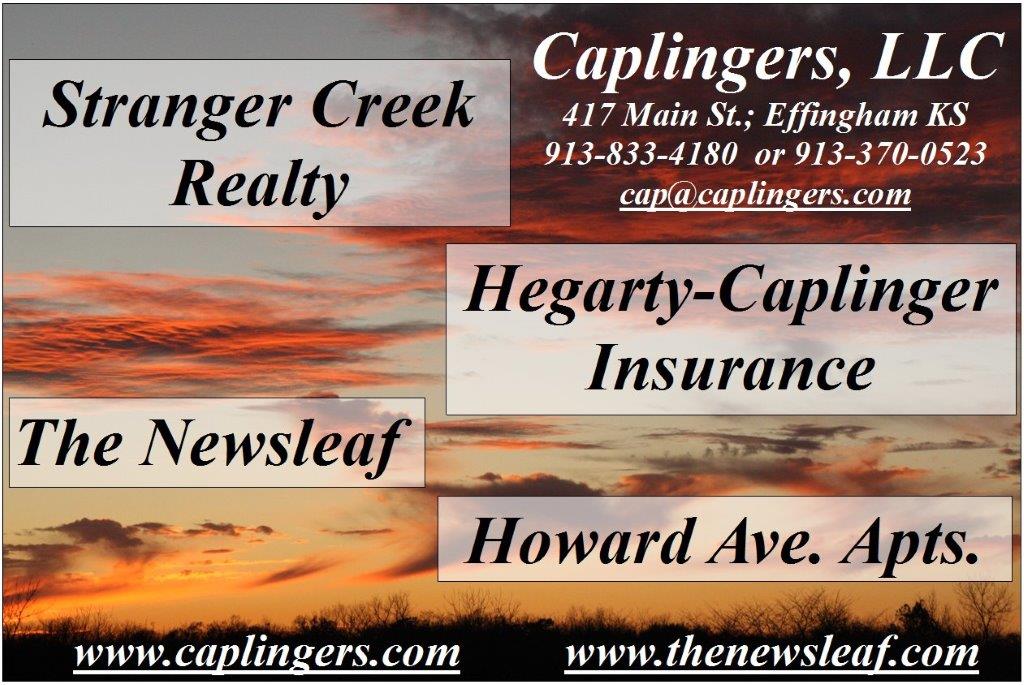 It's the first time in FHSU school history that the football team has advanced to postseason play in back-to-back years. Kickoff for the bowl game, which can be seen on ESPN3, is 6 p.m. And fans will probably see a lot of Bacon.
"Hard work always pays off," said Al McCray, FHSU's assistant head coach in charge of wide receivers. "Tyler Bacon is a great example of that. He is a young man I'm going to use as an example for years to come."
Bacon, Fort Hays State's primary punt returner, has the most catches on the team of any Tiger receiver this season heading into Saturday's game. A Tiger win would give Fort Hays State football its first ever postseason victory in program history.
If FHSU's starting wide receiver/punt returner has anything to say about it, the Tigers will be bringing home the bacon.
"I just want to go win the game and end the season on a winning note," Bacon said. "A win in a bowl game would mean so much for our program, for Coach Brown and all our coaches."
Bacon was referring to Chris Brown, whose teams improved by one win every single season his first five years, all while playing in the MIAA, one of the toughest NCAA Division II conferences in the country.
That he would earn a spot on an MIAA roster, let alone become a starter as a sophomore, didn't seem possible for Bacon, a self-proclaimed "scrawny little dude, maybe 140 pounds soaking wet" when he entered high school.
"I grew a lot since then," he said with a chuckle.
A multi-sport athlete in high school, Bacon actually had dreams of playing a different sport in college.
"I really wanted to play basketball," he said, "but coming from a small school — and I didn't play on any AAU team — I didn't think I had much of a chance to do that."
So Bacon continued to work hard at summer football camps put on by his native Quapaw Tribe in northeastern Oklahoma.
Coincidentally, Justin Iske, an FHSU assistant coach at the time, attended those camps and was impressed with Bacon's work ethic from the time he was a freshman in high school.
"Coach Iske watched me grow and get faster and stronger, and the summer going into my senior year, he started recruiting me," Bacon said.
Bacon knew Division II was a big step coming from a town of about 900. But he welcomed the challenge.
"I'm not the biggest player on the team. I'm not the strongest. I'm not the fastest," Bacon said. "But when you work hard and do what the coaches ask, good things happen."
It turned out to be a good fit for everyone involved.
"When we talk about the game of football, we look at the touchdowns and the big play," McCray said. "But what's really great about football is that it teaches these guys what hard work is all about."
Bacon, who has one more year of football eligibility remaining at FHSU, wants to be a history teacher and coach when he graduates.
McCray has no doubt that goal will become reality.
"He told me he wants to coach, and he'll be a good one," McCray said. "Tyler Bacon is going to be successful in life, period."
Bacon has taken lessons learned on and off the field at Fort Hays State to heart.
"This coaching staff has given me more chances than any other," he added. "They preach hard work will get you results, and they've kept their word."
WILDLIFE AND PARKS REPORTS
Driver's License, Wildlife Checkpoints Planned
TOPEKA – Kansas Department of Wildlife, Parks, and Tourism (KDWPT) game wardens, Kansas Highway Patrol (KHP) troopers and county sheriff's officers will conduct joint highway checkpoints at various locations on Sunday, November 13, 2016. Upland bird, deer and migratory bird seasons will be underway, and these checkpoints are intended to help enforce state and federal wildlife laws, as well as the state's driver's licensing laws.
Depending on the location, KHP troopers or county sheriff's officers will operate the first stage of the checkpoints to be sure drivers are properly licensed to be driving. If a driver does not have a valid license, appropriate enforcement actions will be taken. Travelers should not expect major delays from this portion of the checkpoints.
Occupants of vehicles in the first check lane will be asked if they are hunters or are transporting wildlife. Travelers answering yes in either case will be directed to a nearby KDWPT check lane where game wardens will check for required licenses and permits, count the game and gather biological, harvest, and hunter success information. This portion of the checkpoints should also cause minimal delay.
The following locations may be used if weather conditions and manpower allow:
Central Kansas – game wardens and KHP troopers
· US-81 near milepost 161, Ottawa County
· US-56 & K-46 intersection, McPherson County
· K-156 near milepost 165, Ellsworth County
· US-36 & K-14 intersection, Jewell County
· K-156 & US-56 intersection, Pawnee County
· US-281 & K-4 intersection, Barton County
Southeast Kansas – game wardens, KHP troopers, Woodson and Greenwood County sheriff's officers
· US-54 rest area near the Greenwood/Woodson county line, Greenwood County
· US-400 rest area near the Greenwood/Butler county line, Greenwood County
· US-75 rest area north of Yates Center, Woodson County
Western Kansas – game wardens and Ford County sheriff's officers
· US-50 near milepost 127.5, Ford County
· US-400 near milepost 127.5, Ford County
· US-400 near milepost 139, Ford County
· US-54 near milepost 88, Ford County
· US-283 near milepost 37, Ford County
Additional wildlife checkpoints will occur around the state during the fall and winter hunting seasons.
Fund Your Conservation Project With A Commission Big Game Permit
PRATT – Kansas-based nonprofit organizations that actively promote wildlife conservation and hunting and fishing are invited to apply for a Kansas Wildlife, Parks and Tourism Commission Big Game Permit. During this once-a-year drawing, nonprofits with an approved application are entered to win one of seven premium hunting permits that could include one elk, one pronghorn and up to seven deer permits, depending on winners' choices. The permits are valid statewide during any season with equipment legal for that season, and deer permits are valid for either white-tailed or mule deer.

Once drawn, vouchers can be sold to the highest bidder to raise money for the organization's conservation efforts. Fifteen percent of the sale price goes directly to the chapter and 85 percent is remitted to the Kansas Department of Wildlife, Parks and Tourism (KDWPT) to be spent on a mutually agreed-upon conservation project. If Kansas Hunters Feeding the Hungry (KSHFH) draws a permit, not less than 15 percent of the funds raised are remitted to KDWPT with 85 percent staying with KSHFH.
Successfully-drawn organizations pay KDWPT the permit fee and then are issued a voucher. The final recipient of the voucher remits it to KDWPT and is issued a big game permit. Permits may be issued to resident and nonresident hunters.
Only one permit per organization will be awarded; however, individual chapters of the same organization may receive permits in the same year. A chapter or organization is eligible to receive only one Commission Big Game Permit in a three-year period.
Last year, 132 applications were submitted, and the seven permits generated $64,550 in revenue for the winning organizations.
To enter, organizations must submit an application with a copy of their 501(c)(3) nonprofit status, articles of incorporation, and mission statement, as well as the organization's preference for an elk, antelope or deer permit. Applications can be downloaded from KDWPT's website, www.ksoutdoors.com; enter "2017 Commission Big Game Permit Application" in the search box. Mail applications to Sheila Kemmis, Commission Secretary, Kansas Department of Wildlife, Parks and Tourism, 512 SE 25 Ave., Pratt, KS 67124. Applications must be received no later than Jan. 1, 2017. Winners will be drawn at the Jan. 5, 2017 Kansas Wildlife, Parks and Tourism Commission meeting at the Flint Hills Technical College in Emporia.
Hunters Ask Permission
PRATT – Hunting on private land in Kansas requires permission from the landowner, whether the land is posted or not. While Kansas ranks near the top among states for the deer, pheasant and quail hunting opportunities found here, it ranks near the bottom when comparing the amount of public hunting land available. It's a fact that Kansas land is 97 percent privately owned, and although there are 1 million acres enrolled in the state's Walk-in Hunting Access (WIHA) program, most hunting occurs on private land.
Getting permission before taking a single step on private land is one of the most important things you can do as a hunter, not only to keep you and your group from being charged with trespass, but also to ensure the future of our hunting heritage. Landowners fed up with trespassers may eventually close their land to all hunters. It's simple: if you want to hunt, ask; if you're not sure of a boundary, ask; if you don't see Public Hunting or WIHA signs, ask.
Landowners may post their land with signs requiring written permission for hunting access, or they may simply paint posts or signs with purple paint, which also signifies that written permission is required. On this land, hunters must have a written permission slip from the landowner. This can be more convenient for landowners because they don't have to press trespass charges. If a game warden encounters hunters who don't have the required written permission, a citation can be issued onsite.
Hunters who treat Kansas landowners and their land with respect will enjoy some of the best hunting in the U.S., and they'll likely create friendships that may last a lifetime. Hunters and landowners who witness any illegal activity, including trespassing, should call the toll-free Operation Game Thief number, 1-877-426-3843 or the local game warden, whose phone number can be found on Page 49 of the 2016 Kansas Hunting and Furharvesting Regulations Summary.
Electronically Register Deer Before Leaving The Field
PRATT – You've been lucky enough to have a deer come within range. You take the shot, and it's a good one. You take a moment, delight in your efficient and ethical shot placement, and breathe a sigh of relief. You did it. But your work isn't over. Before rolling up your sleeves and unfurling your trusty field-dressing knife, use your clean hands to electronically register your deer. It's voluntary, will just take a moment, and it will keep you legal during transport if you don't have an either-sex permit and want to bone your deer out in the field.
Kansas regulations require a hunter to tag a deer before it's moved from the kill site. Unless a hunter possesses an either-sex permit, the head must remain attached to the carcass while in transit to a residence, or to a place of commercial processing or preservation. For hunters who want to bone out their deer onsite prior to transport, the Kansas Department of Wildlife, Parks and Tourism (KDWPT) offers a voluntary electronic deer check-in system that hunters can access using their smartphone. You'll just need some basic information and photos taken at the harvest site. To access the electronic deer check-in system, go to www.ksoutdoors.com and click "Deer Check-in."
The electronic registration process requires hunters to submit two photographs — one close-up clearly showing the completed tag attached to the deer and a second showing the entire body of the deer with the head still attached. Once in the system, and registration is complete, a confirmation number will be issued by e-mail. This confirmation number must be retained during transport.
Hunters need the following information when electronically registering their deer: KDWPT permit number, time and date of kill, and county where deer was taken.
If Internet access is unavailable at the kill site, hunters can retain the photographs while in transit and a registration number can be obtained later.
This system can be especially convenient for nonresident hunters who will take deer meat across state lines. Because chronic wasting disease (CWD) has been detected in Kansas deer, some states may have special regulations limiting the parts of the deer that may be brought in. Boning a deer out in the field is the best way to prevent spreading diseases such as CWD.
For more information on Kansas' big game regulations, consult the 2016 Kansas Hunting and Furharvesting Regulations Summary, or visit ksoutdoors.com and click "Hunting," then "Hunting Regulations."
PRATT – Kansas Department of Wildlife, Parks and Tourism biologists have been busy investigating a flurry of mountain lion reports lately. Three more mountain lion reports were confirmed in Kansas recently, bringing the total number of confirmed sightings for the year to four.
A hunter recently checked his trail camera on Fort Riley to find a photo of a mountain lion taken on Nov. 9. On Nov. 20, about 55 miles away, another hunter's trail camera in Shawnee County snapped several photos of a mountain lion passing by at around 1 a.m.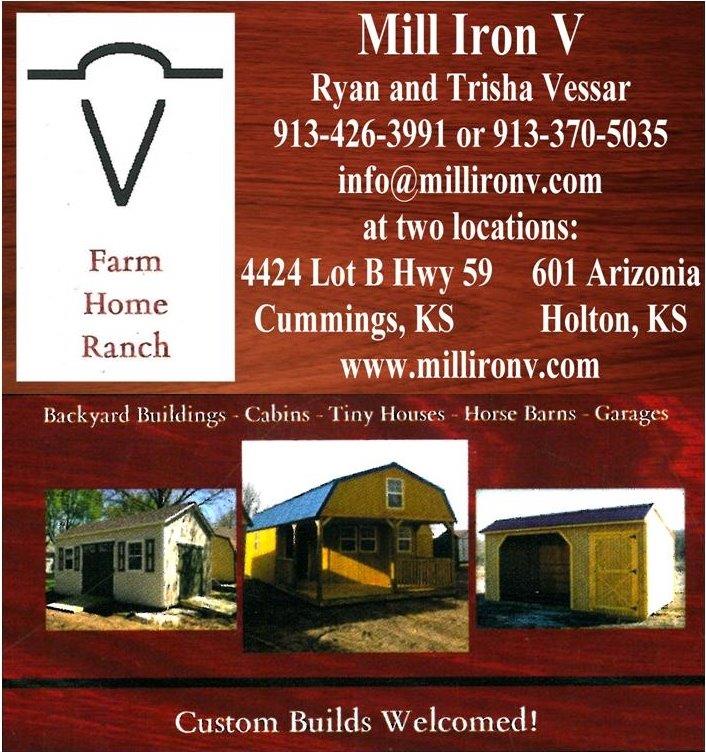 Four days later and about 20 miles away, a couple of young raccoon hunters in Wabaunsee County were hunting with a single hound when it bayed "treed." They were quite surprised when they shined their lights into the tree and found a mountain lion staring back at them. They had the presence of mind to take some video and snap a few photos for evidence, and even called a few friends and family out to see the lion for themselves. Biologists later visited the site and were able to recover a few hairs from the tree limbs. It is uncertain at this time whether sufficient material was present for DNA extraction, but if so, it can help biologists determine the animal's sex, where it came from, where it has been, and where it may end up.
It is uncertain whether these recent confirmations are the result of a single or multiple cats. Young male mountain lions can wander great distances in search of a home range, and the proximity and timing of these latest sightings indicate a single lion is a possibility, but this is not a certainty. An additional sighting is still being investigated, and if confirmed, Kansas may have a record year for mountain lion sightings.
Since 2007, when the first mountain lion was confirmed in Kansas, 18 more have been added to the total. Most are presumed to be transient young male lions displaced from states north or west of Kansas. Consistent with this theory, the presence of arm barring on several of these recent confirmations is an indicator of a young (less than 3 year old) lion. A resident population, as indicated by the presence of kittens, adult females, or repeated documentations in the same vicinity, has not been observed nor confirmed.
Visit KSOutdoors.com > Wildlife & Nature > Wildlife Sightings for more information.
HISTORY IS FUN ~ Bob Caplinger
Old news from the 1945 Issues of Effingham New Leaf
NEWS ITEMS OF MEN & WOMEN IN THE SERVICE
"Jerry Sullivan, who went through the fight at Iwo Jima, wrote his mother, it was hell, but he is OK."
"Pvt. Paul McClanahan is a prisoner of war in Germany. He was reported missing in action Dec. 18, 1944. His parents and younger brother, former residents of Muscotah, now live in Omaha. Also, he has another brother, Bud McClanahan, who is a corporal in the Army Air Forces in England. His sister, Mrs. R. L. Reece, lives on a farm near Wetmore."
"Herbert Hawk, Jr., son of Prin. and Mrs. Herbert Hawk of Winfield, is a paratrooper in France. He lived here when a small boy. His father was former principal of ACCHS."
"John Best Snyder, who is in France, has been made sergeant and his uncle Jimmie Snyder, who is in Germany, has been promoted to lieutenant colonel."
"Cpl. Theo Poos was one of the first to make the crossing of the Rhine."
"Lt. John Adams, son of Mr. and Mrs. Joe Adams, is a member of General Patton's army in Germany and has been awarded the bronze star for gallantry in action. His brother, Capt. K. E. Adams is in the same division and they have met several times. The father of the young men is an early ACCHS graduate."
"Thos Kreider, S1-c who is spending a leave with his parents, Mr. and Mrs. John Kreider, served a year on a battleship in the Southwest Pacific. He wears three ribbons: The Purple Heart, American Theatre of Operations and the Asiatic Theatre of Operations, with two battle stars, one for the Mariana group and one for the Philippines.
"He was wounded Jan. 6 at Luzon and was in a Navy hospital at New Guinea for several weeks. He has made a good recovery and at the end of his leave will report back to the West Coast to his battleship."
"S-Sgt Curtis Neill, who was recently released from a German prison camp, has arrived in the states. He expects to visit his wife in Cummings and his mother, Mrs. Lulu Neill, at Effingham within a few days."
"Army clerks often leave their typewriters to battle with infantrymen says Pvt. Darryl Weishaar, who is recuperating after 7 months overseas duty. He was classified as army stenographer because of his ability to type 132 words per minute. He lost 59 lbs while overseas, but has regained 20 lbs since his arrival back in the states. Pvt. Weishaar says he can dig a fox hole as fast as any infantryman."
"David Butler, son of Mr. and Mrs. Sumner Butler, has received a citation for bravery for fighting Germans when other boys fled."
"Leslie, son of Mr. and Mrs. Ben Chavet, of Muscotah, has been reported missing in action."
"Mrs. C. A. Hawk received a letter from her son, Wilson, this week. He is still in the Philippines."
HISTORY FROM THE OBITUARY OF MRS. JOE COUPE. "Mrs. Joe Coupe passed away Monday morning.
"Born Nov. 22, 1899, the daughter of Mrs. John Eckert and the late John Eckert of Arrington; she was 45 years, 4 months and 12 days at the time of her death.
"Feb. 18, 1925, she was united in marriage at St. Ann's church to Joe Coupe.
"To this union, four children were born, Joe, a graduate of ACCHS, Mary Catherine, a Junior at ACCHS, Grace Margaret, a pupil in the 8th grade and John in the parochial school.
"Survivors besides her husband and children and mother are two sisters, Mrs. Glen Wright, of Lancaster; Mrs. Julia Heinman, Holton; and a brother, John Eckert of Topeka."
GRADUATES FROM ST ANN'S SCHOOL. "Ten 8th grade pupils will graduate from St Ann's school. Those in the class are Mary Margaret Hegarty and Kathleen Hegarty, Grace Coupe, Doreen Meyer, Tommy Candreia, Jimmie McDermed, Lawrence Helmstetter, Donald Kuckleman, Joseph Wessel and Joe Schrick."
GRADUATES FROM EFFINGHA GRADE SCHOOL. "Roger McVey and Chas Eddy Henderson will be the only 8th grade graduates from the grade school. This is the smallest class in the history of the school."
HISTORY FROM OBITUARY OF MRS. E. W. ALLEN. "Mrs. E. W. Allen, 77, Muscotah merchant and one of Atchison county's most prominent women, died suddenly Saturday morning at her home.
"Lucy Sprang was the daughter of the late Jacob and Elizabeth Sprang. She was born in Indiana May 31, 1868. When four years of age, she came with her parents to Kansas and settled on a farm south of Effingham. She was a well known teacher and taught in Kansas City, Kans. and Atchison county schools prior to her marriage, which took place Sept. 13, 1895 to E. W. Allen at Saugatuck, Mich.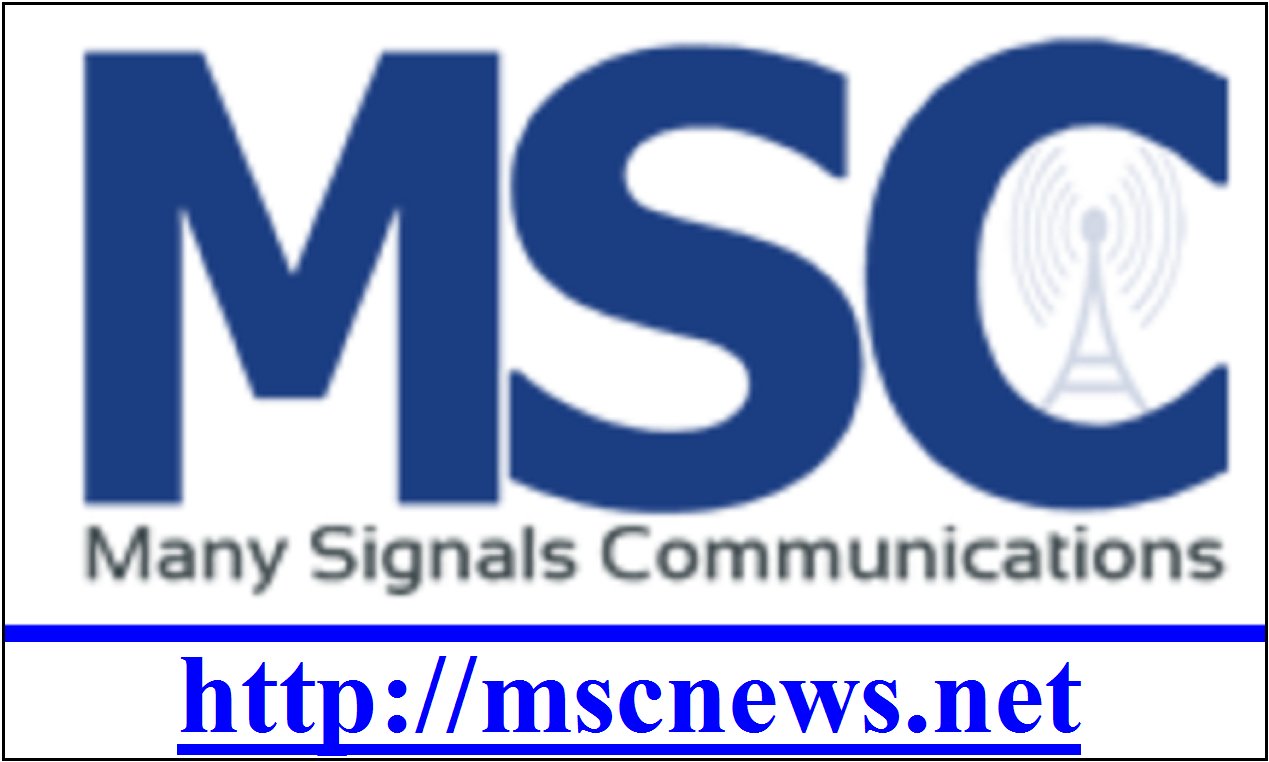 "She and her husband lived in Grand Island, Mich., Omaha and Lincoln, Nebr. before location at Muscotah, where they entered the grocery business 42 years ago. After her husband's death, Mrs. Allen continued to manage the store.
"A civic minded women, Mrs. Allen mingled in all circles and gave freely of her time and talent. She was city treasurer of Muscotah for ten years and took great interest in the recent election. She was a member and active worker of the Congregational Church, a member of the Excelsior Sunday school class, a teacher of the Delta Alpha class, a member of the Muscotah Study club, the P. T. A. and the missionary society of the church.
"She is survived by a daughter, Miss Una Allen, formerly of Boston, who returned home, in September, 1943, to be with her mother in her declining years and assist in the store. Miss Allen, in addition, teaches piano at ACCHS and the grade school in Effingham.
"Mrs. Allen is also survived by a brother, Morgan Sprang, who is a patient in a Topeka hospital suffering a broken hip, sustained in a fall at his home."
HISTORY RELATIVE TO MONROVIA. "The Monrovia store that was built 85 years ago by the late Aaron Best, is being razed. The building is the property of Bill Morgan of Huron.
"Among the several owners of the store are Al Hipple, U. B. Sharpless and John Best, all deceased.
"Those living in this vicinity who owned and operated the store are Harry Strine of Atchison, Wm Henderson and Henry Howell of Effingham.
"When Mr. Henderson owned the store he also ran an elevator. He traded the two to Best for land west of Muscotah, then sold the land. Later the elevator burned.
"Mr. Henderson recalled the Masons held their meetings in a room above the store. His father and the late Tom Brown, father of Frank Brown of Effingham, were charter members of the lodge. It was moved from Monrovia to Effingham."
(A separate item: "Wm. Sharp bought the land where the Monrovia store stood.")
CLASSIFIED ADS
DO YOU WANT YOUR ISSUE OF THE NEWSLEAF MAILED TO YOUR HOME OR BUSINESS? SUBSCRIPTIONS ARE NOW AVAILABLE AT THE RATE OF $42.00 FOR 1 YEAR. To subscribe send your check to: The Newsleaf; PO Box 209; Effingham, Ks.
GOT HUGS Daycare has opening for before and after school children. In December we will have 2 full time openings for 18 months-5yr olds. DCF is accepted. Hours are 6a-5:30pm. Contact Mandy at +1 (913) 426-7442.
"GUESS WHO"
Can you identify the place, persons or year in this photo? Last issue was a birthday party with L-R Jeanine Fassnacht, Rogina Schlax, Diana Scheid, Julie West, Kathy Armstrong, Sharman Yazel, Joyce Gill and Mary ?
LAST WEEK
Problems with this web site contact cap@thenewsleaf.com Last updated 12-6-2016
<![if !vml]>
<![endif]>