You are our Visitor
The March 11, 2014 Edition
of
The Newsleaf
Vol. 11 Issue 10
QUOTES
"The more that you read, the more things you will know. The more that you learn, the more places you'll go." - Dr. Seuss
BETWEEN THE ISSUES:
FRONT PAGE
"One swallow does not make a summer, but one skein of geese, cleaving the murk of March thaw, is the Spring."
~ Aldo Leopold
PIONEER WOMEN
Pioneer women were the subject when more than a dozen women gathered in the Effingham City Council room, the evening of March 7. The Effingham Community Library sponsored the event.
The evening started with a discussion of the book Pioneer Women, Voices from the Kansas Frontier by Joanna L. Stratton. An early day feminist Lilla Day Monroe collected 800 memoirs from pioneer women in 1929, but their voices were not heard until 52 years later when Joanna wrote their stories.
Nancy Keith started out the discussion with these words, "Belated recognition that life could not have gone on without women—surviving bushwhackers, the redskins and Kansas men, blistering sun, the angry winds, grasshoppers, prairie fires, and the eternal loneliness that the early settlers had to bear. They pursued their daily routines in quiet heroism without boastfulness or complaints."
All the women shared their favorite stories in the book as they marveled at the great courage of these women.
Kansas women were leaders in their own right. They were in the forefront with active participation in women's suffrage, and temperance and W.C. T. U. By 1900 Kansas had 16 women mayors. Oskaloosa had the first all women city government in 1888. Lilla Day Monroe was the first female lawyer.
After the discussion, the women were honored to have a guest speaker from the Atchison County Historical Society. Librarian Amy Parton introduced Darlene Taylor, who spoke on the journey that lay ahead of the pioneer women until they got to where they wanted to go. She gave a detailed account of one day in their journey and the grueling day-to-day work that it took to travel to their new home and maintain a family on the trail. The pioneer women's day started before dawn and ended several hours after sunset. She, also, showed a trunk full of things that pioneer women needed to maintain her family on the trail. Among the things were a wooden hammer, food items like sugar cones, hard tack, flour, rice, beans, coffee, and many other things. It was quite fascinating and everyone enjoyed her talk. She was accompanied by her husband Chris Taylor.
The evening concluded with refreshments furnished by Nancy Keith and Sue Dahl. A drawing was held resulting in everyone getting to take home a St Patrick's item. The Effingham Community Library sponsored the event.
FARMERS AND RANCHERS HEAD TO NATION'S CAPITAL
MANHATTAN – More than 100 Farm Bureau leaders will head to the nation's capital for Kansas Farm Bureau's annual County Presidents Trip to Washington, D.C., March 10-12.
The farmers and ranchers will ask lawmakers to pass immigration reform that will ensure a reliable, steady labor supply. They'll oppose efforts to expand federal power over farm ditches and waterways, support ag technology and push for tax reform that keeps dollars working for rural economies.
"Officials in Washington tend to pay a little closer attention when they're visiting directly with someone who has gone to the trouble to leave the farm with the express purpose of sharing their story," said Ottawa County grain farmer Steve Baccus, who serves as president of Kansas Farm Bureau.
The presidents will meet with German Embassy officials, their Representatives and Senators Pat Roberts and Jerry Moran.
Kansas Farm Bureau represents grassroots agriculture. Established in 1919, this non-profit advocacy organization supports farm families who earn their living in a changing industry.
LAW ENFORCEMENT LEADERS REMIND
KANSANS MARIJUANA STILL ILLEGAL
TOPEKA – (March 4, 2014) – Kansas Attorney General Derek Schmidt and the leaders of Kansas law enforcement organizations today reminded Kansans that marijuana possession remains illegal in the State of Kansas. Schmidt was joined in the statement by Kansas Highway Patrol Superintendant Col. Ernest Garcia; Kansas Sheriffs Association President, Gray County Sheriff Jim Kramer; and Kansas Association of Chiefs of Police President, Wamego Police Chief Mike Baker. The group issued the following statement:
"With the recent coverage of 'marijuana tourism' since our neighbors in Colorado legalized marijuana under their state law, we wish to remind Kansans that the possession, sale or use of marijuana is still a crime in Kansas. Kansas law enforcement has seen and seized marijuana acquired in Colorado and brought illegally to Kansas. We remind Kansans never to bring marijuana into Kansas from Colorado. Doing so is a crime, and Kansas still enforces its law."
ALL AROUND US
St. Ann's Altar Society
The St. Ann's Altar Society Meeting was held March 3rd at the St. Ann's Parish Center. Monica Taliaferro, President, opened the meeting with prayer. There was a discussion on the upcoming events. The committee for the Annual Golf Tournament will meet in June. There will be a bake sale held the Saturday before Easter. Confirmation is schedule for March 23rd at St. Ann's for both St. Ann's and St. Louis parishes. Volunteers were sought to be readers at the upcoming World Day of Prayer to be held at the Union Church.
Other events in the life of the parish are:
March 29-Kinghts of Columbus Ladies Night Bunco
Every Friday at 6:30PM-Stations of the Cross
Every Friday during lent-St. Joseph's Fish & Shrimp Dinner
NEW MAIL CARRIER
Marvin Prebble, Topeka, has taken over Rob McLenon's route (Old RR 2 of Effingham). Prebble's previous route was at Valley Falls. Rob retired earlier this year.
SUNNY HILL THIMBLE CLUB
Irene Madden hosted the Sunny Hill Thimble Club, March 7. Five members and one guest, Martha Griffin, Atchison, enjoyed dessert at Marigold's in Atchison. Irene presented everyone with a shamrock pin. All the women enjoyed getting together and catching up on the news after the long cold winter. The club will meet at Snow Ball's in Atchison April 3 at 12:00 noon for lunch. Alice Johnson is the hostess.
WORLD DAY OF PRAYER
The Effingham Union Church Women Society hosted the World Day of Prayer Service, "Streams in the Desert" written by Egyptian women March 7. There were about 25 in attendance. Nancy Keith greeted the people as they arrived. . Pastor Jeff started the program by telling about the early church in Egypt. It started in the first century and it is thought to be started by St. Marks. Those taking part in the program were Mary Wessel and Lucille Coder from St's Ann's and Elaine Oakleaf, Nancy Keith, Jane Wehking, Ray Ladd, Sally Ellerman and Alice Johnson from the Union church. The main story was Jesus' encounter with the Samaritan woman at the well and what it meant then and what it means to our lives today. After the service refreshments were served.
Lions Club 2013
Effingham Lions Club President Jon Allen welcomed all club members and guests to the February 26th meeting and opened with the Pledge of Allegiance with all participating.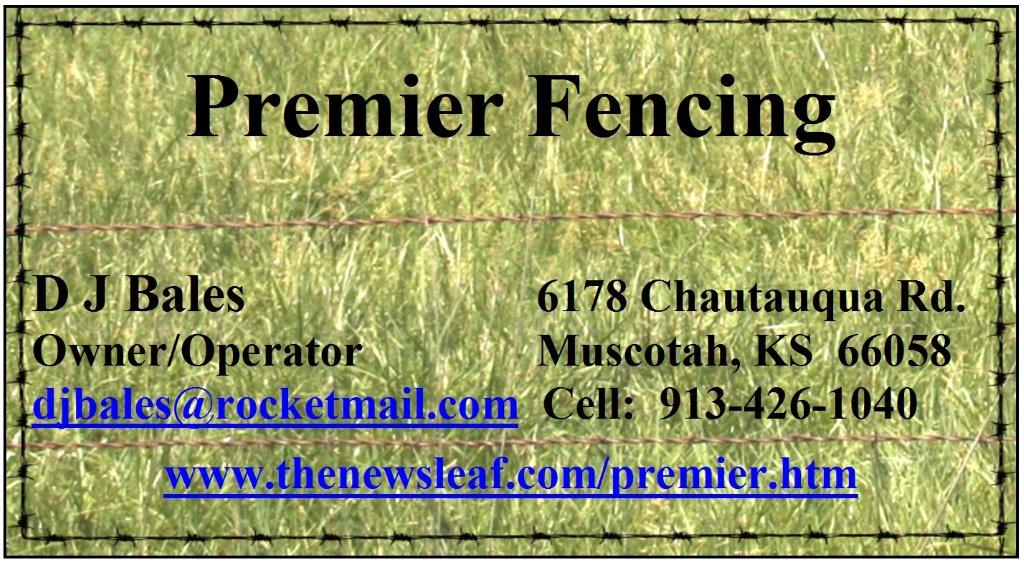 The business part of the meeting opened with Lion Secretary Chuck Hawk reading his report and Lion Treasurer Paul Lundgren giving the financial report. President Jon presented a bill for the Atchison County Fair booklet advertisement and the club voted to purchase another spot for 2014. Attending the meeting was District Governor Lion Jerry Loney. Governor Loney gave an inspirational talk about Lions Clubs and the services the International Club provides, and, especially all the projects the Effingham Lions Club donates and provides for in the Effingham Community. In addition, District Governor Lion Jerry Loney presented Effingham Lion David Bodenhausen with a Certificate for Exceptional Service to the Lions Club and the Effingham Community. The meeting concluded with Lion Nancy Keith giving a tour of the Effingham Community Library showing-off new carpet and better access of furniture/shelving for the patrons. Several Saturday's back, many Lions helped the Library staff move out all furniture and books plus taking up the old carpet and showing up again the next Saturday to put it all back together. For Valentine Day, the Club hosted a meal for wives and friends at the City Blue Building and a good time of fellowship was had by all. The Club wants to thank all who ate with us at the Atchison County Community High School Basketball Games. These meals are one of the major fundraising projects the Club has. In past meetings a donation of $100.00 was made to the R.S.V.P organization to support cancer research. Another donation was for a pair of glasses for a community resident. JRSRHS Principal Deana Scherer presented information on sports pre-injury medicine and the Lions donated $500.00 for this program; and, $100.00 was donated to the Gary Handke family for medical expenses. $100.00 was donated to the Shirley Hawk memorial fund. Shirley was the wife of Lion Leonard and was always involved in food preparation in all Lions projects for many years. We miss her winning ways and all her help. Future Effingham Lions Club Events are: Chili Cook-off this Saturday, March 8th at the City Blue Building. Serving to the public begins around 4:30-5:00 pm. Contact Lion Jon Allen for information. March 30th is the annual Pancake Meal to be held at the ACCHS commons area, 8am to 1pm. All are invited to both these events. For more information about the Effingham Lions Club, contact President Jon Allen, 886 3958. Lions Club motto: "We Serve".
The Effingham Lions club appreciates all the community support received at club projects and in turn donates to other community events.
USD 377 SCHOOL NEWS
There will be no Activity Bus Routes or Academic Assistance on Tuesday or Thursday, March 11 & 13, due to Parent-Teacher Conferences.
Student Handbook – Page 19 – Visitor's Policy – All visitors should report to the office upon arrival at ACCJSH. Only students regularly enrolled in Atchison County Community Jr/Sr High will be allowed to attend classes and/or lunch. Parents and guardians or other adults, who wish to visit a classroom, must make prior arrangements with the teacher and the building principal.
Student Handbook – Page 18 – Parking – Vehicles driven to school must be parked in the designated student parking area south of the high school, except for seniors in good standing who may park north of the high school. Seniors are not permitted to park east of the north doors and no students are permitted to park in the circle drive. Violation of parking or vehicle operating regulations may result in loss of the privilege to use the parking facilities. Cars parked improperly may be towed at the owner's expense.
Spring Pictures will be taken Monday, March 10, beginning at 8:15 AM in the Commons. Forms are being distributed through PAWS classes but extra forms are available in the office. Pictures will only be taken of those students who return forms.
2013-2014 Yearbooks are now on sale in the ACCJSHS office. Order yours today! ($50 or $55 for a personalized cover). Please direct any inquiries to Mr. Jason Robberson (robberson.jason@usd377.org).
Volleyball players will sell Fan cloth items through March 14 as a fundraiser in an effort to purchase training equipment for the Junior/Senior High.
2014 Softball and Baseball Sign-up Forms are in the office. Deadline for return is March 14, 2014. Return forms to Atchison County Recreation Assn, PO Box 142, Effingham, KS 66023.
Lancaster Community Blood Drive on Monday, March 17 2:30-7:00, at 301 Kansas St., Lancaster City Hall. Pick up permission forms in the office.
The USD 377 Board of Education met in regular session on Monday, February 10 at 6:30pm at the Board of Education Office. Board Action—Approved the following Consent items:
*Minutes from 1-13-2014;
*Treasurer's Report, Activity Reports, Bills and Claims;
*Non-resident student applications for admission;
*Personnel recommendations:
Megan Gracey—Board Clerk/Business Manager Trainee and Ryan Falk, Volunteer at JSH;
*Benedictine College request for assignment of Laura Ramm and Laura Romaine to the high school for academic field experience;
*Approved Elementary Principal Selection Process;
We will be holding kindergarten and preschool screening at the Effingham Union Church Educational Bldg., 515 Seabury St., on April 24th from 9:00-4:00 and April 25th from 8:00-12:00. The entire screening will take about an hour per child (30 minutes for preschool screening). Please call the Elementary School at (913) 833-4420 to schedule a time and more information. Students 5 years-old on, or before August 31st, 2014 are eligible for kindergarten for the upcoming school year. Students must be 4 on or before August 31st, 2014 to be eligible for preschool. Please bring with you: Birth Certificate and Immunization Record.
The first week of March is declared as "Read Across America" and honors our ever loved, Dr. Seuss, for his many wonderful books, read by children in every continent in the world.
A few years ago, while deciding whether or not to purchase a Nook in a Barnes & Noble store one of the store clerks asked me whether I would need to "annotate" while reading my books. She explained herself by telling me that many students are required by their teachers to write in the side margins of their books while reading assigned books. They must then submit their books to their teachers as proof of their work. The Nook is a digital reading book that allows for annotating in the side margins. I love to read-I read for work, for fun, to learn, to know, and to escape, and I often annotate in the side margins so I can reference back to a favorite quote or passage or piece of information.
Students as ACCJSH are required to read and submit a summer reading project—many times students and parents question this practice, "But why? Summer time is our time, my time to do what I want".
Now we all know that EVERYBODY has time. The advantages to using some time to read and keep the mind thinking, pondering, and possibly even metaphorically living as another person or in another time are vast.
There is nothing more advantageous to a student who will return in August who has kept his or her brain engaged in at least one reading activity through the summer months.
Read on to some supportive reasons that I've borrowed and posted in support of the ever necessary practice of reading, even in today's fast paced, 21st century technological world. (http:everydayadventre11.blogspot.com/)
1. Kids who read often and widely get better at it. This is pretty much just common sense. After all, practice makes perfect in almost everything we humans do and reading is no different.
2. Reading exercises our brains. Reading is a much more complex task for the human brain than, say, watching TV is. Reading strengthens brain connections and actually builds new connections.
3. Reading improves concentration. Again, this is a bit of a no-brainer. Children have to sit still and quietly so they can focus on the story when they're reading. If they read regularly as they grow up, they develop the ability to do this for longer and longer periods.
4. Reading teaches children about the world around them. Through reading, they learn about people, places and events outside their own experience. They are exposed to ways of life, ideas and beliefs about the world which may be different from those which surround them. This learning is important for its own sake, however, it also builds a store of background knowledge which helps younger children learn to read confidently and well.
5. Reading improves a child's vocabulary, leads to more highly-developed language skills and improves the child's ability to write well. This is because children learn new words as they read but also because they unconsciously absorb information as they read about things like how to structure sentences and how to use words and language effectively.
6. Reading develops a child's imagination. This is because when we read our brains translate the descriptions we read of people, places and things into pictures. When we're engaged in a story, we're also imagining how the characters are feeling. We use our own experiences to imagine how we would feel in the same situation.
7. Reading helps kids develop empathy. You're identifying with the character in the story so you're feeling what he's feeling.
8. Because reading does all the things I've mentioned above, children who read do better at school. They don't just do better at subjects like reading, English and history. They do better at all subjects and they do better all the way through school.
9. Reading is a great form of entertainment! A paperback book doesn't take up much space so you can take it anywhere and you'll never be lonely or bored if you have a book in your bag. You can read while waiting in line, while waiting for a friend who's running late, or during a flight delay at an airport.
10. Reading relaxes the body and calms the mind. This is an important point because these days we seem to have forgotten how to relax and especially how to be silent.
The constant movement, flashing lights and noise which bombard our senses when we're watching TV, looking at a computer or playing an electronic game are actually quite stressful for our brains. When we read, we read in silence and the black print on a white page is much less stressful for our eyes and brains.
Happy Reading! Happy March!
School Finance 101: Where the money for USD 377 comes from?
Recently, there have been questions raised about where the school district's Capital Outlay funds – one of four different types of school funds in Kansas – come from.
There have been enough questions that it seemed like a good time to provide a refresher on school finance in our state.
Let's start with Capital Outlay funds, which are generally used for emergency situations or for large technology purchases. Unlike most school districts in the state, USD 377 does NOT have a Capital Outlay Mill Levy. Instead, our Capital Outlay funds come through a transfer of unspent General Fund money at the end of the fiscal year (June 30), or by transferring interest on idle funds.
In other words, any money the district is able to not spend out of the General Fund during the school year can go into the Capital Outlay fund, and is there for emergency and other larger needs. Once that money is transferred into the Capital Outlay account, it can't be used for General Fund needs, such as salaries and other instructional costs.
The General Fund is used to pay for operational expenses, salaries and benefits, and program costs. This is revenue that is generated through a 20-mill statewide tax levy that is assessed to property owners.
In USD 377, 15.3% of our General Fund budget comes from local taxes, while 84.7% comes from state aid, which is why we are always keeping a close eye on the activities in Topeka to see how they might affect our General Fund budget. All General Fund money has to be spent – or transferred to Capital Outlay or to the Contingency Reserve fund – by the end of the fiscal year.
The Supplemental General Fund is commonly known as the Local Option Budget, or LOB. This fund comes from two sources – state aid and local property taxes. In USD 377, our LOB is 30%, which is the average for school districts across the state (even though the maximum allowed is 31%). A total of 64% of our LOB funds come from local taxes, while 36% comes from state aid.
The Contingency Reserve Fund also comes from transferring unused General Fund money. The difference between this and Capital Outlay is that Contingency Reserve Funds have a legal limit of 10% of the General Fund, whereas Capital Outlay has no limit.
What does this all mean for the local taxpayer? It means that we get our Capital Outlay Funds from two accounts that have a significant contribution by the state – rather than asking local taxpayers to fund a Capital Outlay Mill Levy. The more efficient the district is able to be, the more state funds we can set aside for a rainy day and for more significant purchases.
Parents As Teachers
When you join Parents as Teachers, we will schedule a visit with you at a convenient time and place for you. It lasts about one hour and includes all the family members who would like to participate.
We will bring you information about your child and we will encourage and support you on your parenting journey. If you are pregnant or have a child under 3, call Lisa Smith at 913-370-3680 for more information about this free program.
MUSCOTAH NEWS ~ CJ Hanson
The birds were really singing this morning. Spring is coming!! Yippee!
The first Rose Festival meeting was held on March 6th so plans for this year's event are underway. Those attending were Margaret Jacobs, Judy Green, Bill Speer, Ed & Susan Higley, Deanna Higley, Dolly Wilson, and Jeff & CJ Hanson. The community is encouraged to attend whenever you can to offer suggestions and lend a helping hand. The next meeting will be Thursday, March 20th at 6:30pm in the community building. This year's Rose Festival will be Saturday, June 7th.
The Muscotah Cancer Support Group will meet Wednesday, March 12th at 6:30pm in the community building in the park. Susan Higley will have a brief presentation and CJ Hanson will furnish some "green" treats and a door prize. The group will sponsor their next BINGO session on Saturday, March 15th from 2 to 4pm. There are always lots of prizes to win and good munchies to eat while you play!
Muscotah Outreach will have a Corned Beef & Cabbage Supper on Saturday, March 15th from 5 to 7pm in the community building. There will also be potatoes, salads, and desserts. A free-will donation will be accepted with proceeds to be given to the city to help finish the city building downtown. Put on your "green" and come enjoy the evening!
The Community Blood Center is having a blood drive on Monday, March 17th from 2:30 to 7pm in the Lancaster Community City Hall. Call 913-874-5191 to schedule an appointment.
Dates to remember in March: The 11th is Johnny Appleseed Day and Worship of Tools Day; the 12th is Girl Scouts Day and Plant a Flower Day; the 17th is St. Patrick's Day; and the 20th is the first day of SPRING!!
Thought for the week: It isn't the load that breaks us down, it's the way we carry it.
The Muscotah Mercantile will be having a St. Patrick's Scavenger Hunt in the store on Saturday, March 15th. Search the rooms for a list of green items and win a green prize. Saturday means cinnamon rolls, too (until they're gone)!
CRIPPLED CHRISTIANS ~ Jack Albright
The first time people in my hometown saw a badly crippled man, they felt deep sympathy for him. Their compassion changed to other emotions and opinions when they learned that the man had refused to let a doctor set a compound fractured femur because he did not "believe in doctors." The strongest bone in his body was broken into two independent pieces that painfully worked against each other. Over time they gradually fused but were badly out of alignment. His physical body was incapable of living up to the full usefulness for which it was intended.
This analogy can be applied to Christians. Many who claim to be Christians are torn apart by what they claim to know "about" God, and what they actually "do" for God. There is often a profound difference between our profession and our practice, our faith and our works. James says, "Show me your faith without deeds, and I will show you my faith by what I do." James 2:18 (NIV) This reveals the healthy and proper unity that gives the Christian the ability to walk without a spiritual, moral, or emotional limp.
Notice one distinct difference between a physical break and a spiritual or emotional break. When a person has an accident and breaks a femur, the pain ruthlessly alarms them of a disconnected bone. This physical break is temporary and can be surgically repaired. After a period of healing, the leg is useful and responds almost-as-good-as-new with the rest of the body.
When Christians have a temporary relational break with God there are no sirens or alarm gongs. Usually there is only a sense of wrongness, guilt, or a "still small voice." The cure for this temporary break in fellowship with God is to tell God we are sorry and ask for forgiveness. The communication and relationship is immediately restored as-good-as-new.
Many professed Christians are hobbling through life on disconnected spiritual and emotional bones. The great need of the majority of professed Christians is the need to permit the "Divine Surgeon" to set our "compound fracture." Only God can accurately align our belief in God with our behavior.
I feel compelled to call attention to a crippling experience that seldom gains attention. I speak of the crippling effect and affect of child abuse. When an innocent, helpless and vulnerable child is abused physically, morally or emotionally, they experience a devastating attack on their self-esteem. The child may ask, "What kind of person must I be to deserve this kind of punishment? I must be a horrible person."
How many readers remain partially crippled today from physical or emotional childhood abuse? The following story illustrates how easily this can happen.
Example: A "good" six-year-old boy made a typical childhood boo-boo. His typical mother (a good woman) made a typical adult mistake. She branded him as a "bad boy." Fortunately he did not become delinquent. However, as he passed through adolescence, young adulthood, and became a successful adult there was always a dark (bad boy) cloud hovering in the back of his mind.
At age forty-two he took charge of that foreboding cloud. He evaluated himself and realized he had spent many years trying to prove to himself and the world that he was actually a truly good person. After a long struggle he got the two concepts properly aligned. He now lives with healthy self-esteem.
When we permit the Divine Surgeon to properly align our broken parts, we will begin to live in the sunshine of the "The peace of God that passes human understanding."
OBITUARIES
Barbara Ann Nichols, 76, Nortonville, KS, passed away Thursday, March 6, 2014 at Midland Hospice House, Topeka, KS.
Funeral Services will be 10:30 AM, Tuesday, March 11, 2014 at the Union Church, 515 Seabury, Effingham, KS, with Rev. Jeff Cochran, officiating. Burial will follow in the Nortonville Cemetery. Family will receive friends from 6:00 to 8:00 pm, Monday, at the O'Trimble Funeral Home, 329 Main St, Nortonville, KS. Memorial contributions in honor of Mrs. Nichols are suggested to the Effingham Union Church or the Jefferson County 4-H Foundation and may be left in care of the funeral home. Words of remembrance may be left online at www.beckerdyer.com
Barbara Ann Erpelding was born February 19, 1938 in Atchison, KS, the daughter of Aloysius 'Al' and Mary P. (Raffety) Erpelding. Barbara graduated from Atchison County Community High School in Effingham and St. Joseph (MO) Business School. Barbara's first job was with the Atchison Water Department during the 1950's. She was married to Dale P. Nichols on July 24, 1960 at Cummings, KS. After her daughters were in school, Barbara worked for many years in the restaurant industry, including Marigold's in Atchison. She sold Avon, did upholstery work and worked as an Administrative Assistant for the Kansas Corporation Commission until she retired at age 75.
Barbara is survived by her daughters, Cynthia 'Cindy' (Mike) Pangburn, Nortonville, Sandra (Tom) Rak, Topeka, and Mary Christine 'Chris' (Wayne) Page, Topeka; six grandchildren, Brian (Sarah) Pangburn, David Pangburn, Scott Rak, Aaron Rak, Hannah Page and Isaac Page; two sisters, Coleen (Bill) Murphy, Atchison and Patricia (Ed) Larson, Warsaw, MO; long time companion, Terry Brox; and several nieces and nephews, including Peter and Sarah Murphy, Atchison. Barbara was preceded in death by her parents; and husband, Dale, on October 27, 1997.
LETTERS TO THE EDITOR
Encouraging News for Kansas Economic Development and 2014 Tax Revenues ~ Rep. Randy Garber
Tax Revenues Up: The first two months of 2014 show tax revenue ahead of estimates. January beat estimates by $16.8 million, while February was $96.7 million above expectations. Most importantly, February withholding taxes were higher than collected during the same time last year. That is a large indicator that more people are working or have received raises since this time last year. This is a strong positive direction for our state, and one that we should expect to continue because of tax cuts and responsible fiscal spending. Kansas is in the national spotlight as a leader in tax reform.
Individual income tax receipts were bolstered by several large one-time tax deposits totaling at least $50 million plus higher than expected withholding taxes. Withholding taxes not only beat expectations, but were also higher than the amount collected during February 2013 indicating more people are working or received raises.
We're very excited that tax receipts continue to exceed estimates," said Revenue Secretary Nick Jordan. "This shows that the Kansas economy is healthy and jobs are continuing to grow." February puts the state $118.4 million more than expected for the fiscal year and $97.6 million, or 42.2 percent, more than estimates for the month. Corporate income tax revenue receipts beat the projection by $4.8 million or more than four times the estimate for the month. It is the third consecutive month of strong returns for corporate income tax receipts.
Economic Development Improving: Site Selection magazine's 2013 issue has us ranked fifth in the nation for economic development projects per capita. Site Selection, which has compiled annual economic development rankings since 1978, added a new Governor's Cup Award for 2013, recognizing the states with the most qualifying new and expanded facilities per capita.
Secretary of Commerce Pat George commented: "Kansas continues to build a business environment that is one of the best in the country. It's great to see that these rankings reflect how competitive our state is for business. Companies across numerous industries are achieving success here, and I'm excited to keep working with them to make Kansas the best possible place to build a thriving business."
Site Selection ranked Kansas second in per capita projects in the seven state West North Central region that also included Iowa, Minnesota, Missouri, Nebraska, North Dakota and South Dakota. With 106 new facilities and expansions in 2013, Kansas had 36.6 projects for every 1 million in population.
Of the 106 economic development projects in 2013, 20 were classified as new manufacturing facilities, 24 as manufacturing expansions and the remaining 62 as all other categories, including offices, headquarters, distribution centers, research and development facilities and mixed-use facilities.
This is all a part of the Kansas turnaround and excellent indicators of economic progress for our state.
Other News: On Friday March 7th the Kansas Supreme Court issued its opinion concerning the Gannon vs State of Kansas school funding lawsuit. It will be interesting to see how this plays out. I believe the Kansas Constitution is clear about which branch of government is responsible for deciding how to appropriate and spend the taxpayers' money.
I welcome your input and can be reached at 2424 Timberlane Terrace Sabetha, KS 66534, randy.garber@house.ks.gov or 785-285-1238. Until next time, may the blessings of God be yours.
THE PYLE FILE
Prior to turnaround, twenty-five bills won Senate approval, with topics ranging from campaign finance reform to amending the Kansas Open Record and Open Meeting laws. A few of those bills are discussed very briefly below to give you a better idea of what your representatives have been working on.
SB 311 amends the Code of Civil Procedure by putting caps on non-economic damages. It also clarifies the standard with which a witness could be classified as an "expert witness". The witness would have to qualify with scientific, technical, or other specialized knowledge to be able to offer witness testimony in a case. Right now Kansas is one of eight states that use the Frye Standard, a test to determine the admissibility of scientific evidence, to gauge an "expert witness". Under SB 311, our state would use the Daubert standard which is used in federal court and more than half of the states. The bill also puts a cap on the amount of damages a person could claim on noneconomic loss in personal injury cases.
SB 354 amends Kansas statutes dealing with the crime of elder abuse, attempts to clarify the crime of mistreatment of dependent adults or elder adults, and includes in the definition those who are 60 years of age or older. There are many Kansans with complete mental capacities, not classified as dependent adults, which are targeted by financial predators.
SB 284 is designed to accommodate emerging technology and facilitate the implementation of Next Generation 911, which is an initiative aimed at updating emergency services in the United States. The 911 Coordinating Council will add voting membership for the Kansas Association of Chiefs of Police and the Kansas Sheriff's Association. This would allow those who use the 911 Emergency Services most frequently to influence the way the services are designed.
S Sub HB 2387 builds upon changes made to the state's Hard 50 sentencing guidelines passed during last September's Special Legislative Session. It would establish a mandatory minimum sentence of 50 years when someone commits premeditated first degree murder. A judge would be able to reduce the sentence to 25 years if he finds substantial compelling reasons. The "Hard 50" would be the default sentence for those convicted of premeditated first degree murder on or after July 1st, 2014. This bill is just another step in making sure violent criminals are kept off Kansas streets, and gives peace of mind to the families of their victims.
I hope you have enjoyed this edition of the Pyle File. You can research bills and track them for yourself at the following website: www.kslegislature.org Thank you for giving me the privilege of serving you in Topeka. Please feel free to contact my office on these or any other issues. You can reach me at: State Capitol, Rm 234-E, Topeka, KS 66612, 785-296-7379 or dennis.pyle@senate.ks.gov. Follow me on Facebook to receive more-regular updates: www.facebook.com/dennispyle
JCN Senior Laramie Leakey to Play at Cloud County Community College
CONCORDIA, KS 66901, KS (03/06/2014)(readMedia)-- Laramie Leakey, Valley Falls, KS, signed a national letter of intent to play Cross Country/Track at Cloud County Community College during the 2014-2015 academic year. The Thunderbirds are honored to have Laramie on their team.
Cloud County Community College (CCCC) is one of 26 public two-year community and technical colleges in Kansas and is coordinated by the Kansas Board of Regents. CCCC's service area encompasses a 12-county area primarily in north central Kansas with its two physical campuses in Concordia and Junction City.
Marlene Bosworth Receives Education Award
Marlene Bosworth, former Coordinator of the Delaware River Watershed Protection and Restoration Strategy (WRAPS) Program, was selected to receive the prestigious "2014 Excellence in Conservation & Environmental Education" Award for Agriculture. The award will be presented to Mrs. Bosworth at the 2014 Excellence in Conservation and Environmental Education Awards Celebration. This annual event, sponsored by the Kansas Association for Conservation and Environmental Education (KACEE), will be held April 4, 2014 at Sunset Zoo in Manhattan.
This honor will be awarded to Mrs. Bosworth for accomplishments made during her eight years of service to the Delaware River WRAPS as the Water Quality Coordinator. Marlene provided the leadership in developing many environmental and conservation programs and events to educate and support landowners and producers to implement practices that help protect water quality. At the same time, she provided educational opportunities for the next generation of watershed residents to understand the importance of water quality by organizing teacher workshops, water festivals, and service learning projects for area students.
Mrs. Bosworth worked tirelessly to educate and engage area organizations, schools, and state and local agencies in fulfilling the vision of the WRAPS watershed program. Her many efforts over the years to include a variety of partners in the delivery of the WRAPS program has resulted in the Delaware River WRAPS being one of the strongest WRAPS programs in the state.
Anyone wishing to attend the KACEE Awards Celebration where Marlene will receive this honor may find event information and registration at http://www.kacee.org/ee-awards.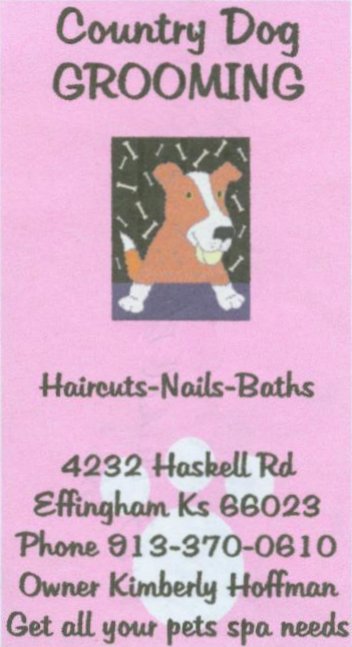 Buzz's
Bringing back our Ribeye Supper
Saturday nights starting
February 22, 2014
Ribeye Supper
Serving 6 p.m. to 9 p.m.
Includes: 16 oz. Ribeye or 8 oz. Ribeye, Loaded Baked Potato, House Salad, Texas Toast, Ear of Corn, Deviled Eggs, Coffee or Tea & dessert
16 oz. Ribeye Meal $19.99
8 oz. Ribeye Meal $15.99
SOUTHSIDE GROCERY SALE AD
Sunday Mar 9 - Mar 16, 2014
Was Now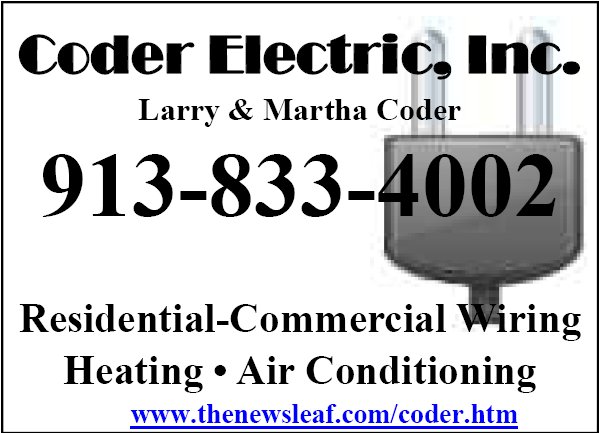 Hamburger 80 Lean/20 Fat $3.69#
Hamburger 80 Lean/20 Fat 10# Chub $3.29#
Dubuque Smoked Pork Chops $3.68#
Our Own Homemade Sausage $3.09#
Choice Angus Ribeye $8.39#
Tyson ChickenLegs and Thighs $1.69#
Tyson Chicken Split Breast $2.29#
CV Macaroni and Cheese Dinner $0.69 2 for $1.00
SF Fish Sticks $2.89 $2.49
Supreme Choice: Cod or Tialapia $1.49 $0.89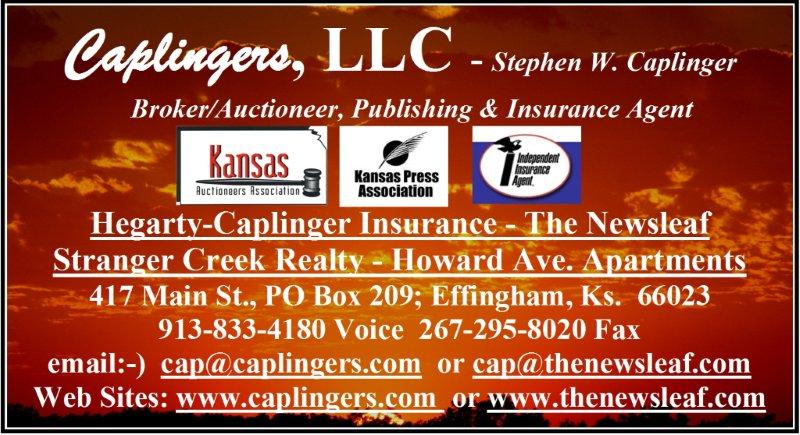 SF Onion Rings $2.89 $2.49
SF Waffles 10 count $2.79 $2.29
CV Pancake Syrup 24 oz $1.69 $1.39
Act II Microwave popcorn (all varieties) $2.49 $2.19
Kraft String Cheese $0.63 2 for $1.00
*Lay's Potato Chips* (All Varieties) $4.29 2 for $6.00
(March 5 - March 12)
*Doritos Chips* (All Varieties) $4.29 2 for $5.00
(March 5 - March 12)
* Chips must buy 2 to get the offer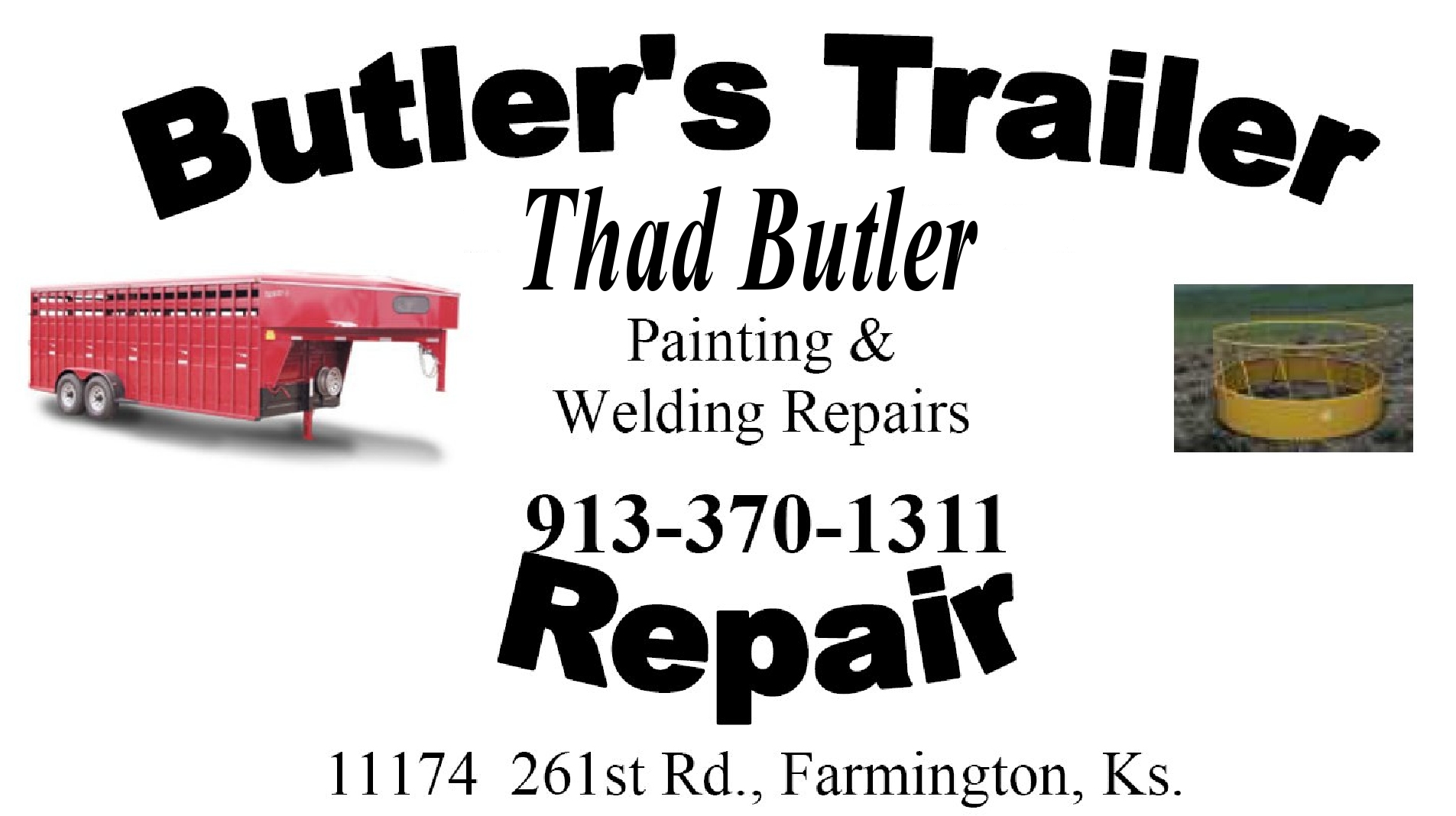 Pine Sol $4.09 $3.59
Carpet Cleaner $1.79 $1.49
Kotex Maxi Reg $4.49 $3.79
Tide Liquid 100 fl. oz. (64 loads) 17.99 $13.99
Ultra Tide 42 oz. (30 loads) $ 8.89 $ 6.99
Ultra Tide Plus Bleach 95 oz. (53 loads) $19.59 $13.99
We Accept Vision Cards, Coupons, Visa and Mastercard
Moran's Memo: Defeating Alzheimer's Disease ~ Senator Jerry Moran (R-Kan.)
Every 68 seconds someone in America develops Alzheimer's disease – a devastating and irreversible brain disease that slowly destroys an individual's cognitive functioning, including memory and thought. Alzheimer's currently affects more than 5.2 million people in the United States and more than 35.6 million worldwide. As the population ages, the number of people diagnosed with Alzheimer's after age 65 will double every five years, while the number of individuals 85 years and older with this disease will triple by 2050.
These statistics provide a much-needed Alzheimer's reality check; this terrible disease is the sixth leading cause of death in the United States and there is currently no diagnostic test, no treatment and no cure.
The U.S. Senate recently held a hearing in the Senate Appropriations Committee on the devastating impacts of Alzheimer's – both personal and economic – and the state of current research initiatives. I invited my former colleague, Congressman Dennis Moore of Lenexa to share his personal testimony at the hearing. Rep. Moore was diagnosed with Alzheimer's in June 2011, after serving Kansas' Third District from 1999 to 2011.
"An epidemic is upon us and too many families are in situations like mine facing a fatal disease that currently has no way to prevent, cure or even slow its progression," Rep. Moore told the Committee.
I asked my former colleague what health care professionals are telling him he can do about his diagnosis. Dennis responded, "Basically to take the medication that they diagnosed for me… and also to get some exercise, which I try to do on a daily basis. My wife very much encourages me to do that. I'm a smart husband, I say, yes dear."
I truly appreciate Congressman Moore's willingness to testify before the Senate on behalf of the thousands of Americans and people around the world who have encountered Alzheimer's disease. The way he is living his life gives others courage and hope, and I commend him and his wife Stephene for their continued public service.
As a nation, it is critical that we confront the pending Alzheimer's health care crisis and its financial costs as the baby boomer generation ages. Caring for those with Alzheimer's and other dementias is expected to cost $203 billion this year, with $142 billion covered by the federal government through Medicare and Medicaid. A study by the RAND Corporation stated that the cost of dementia care is projected to double over the next 30 years, surpassing health care expenses for both heart disease and cancer. Yet, for every $270 Medicare and Medicaid spends caring for individuals with Alzheimer's, the federal government currently spends only $1 on Alzheimer's research.
Alzheimer's has become a disease to define a generation, but if we focus and prioritize our research capacity, it does not need to continue as an inevitable part of aging. Research suggests that more progress could be made with a boost in investment. One study found that a breakthrough against Alzheimer's that delays the onset of the disease by five years would mean an annual savings of $447 billion by 2050.
A sustained federal commitment to research for Alzheimer's will lower costs and improve health outcomes for people living with the disease today and into the future. As Ranking Member of the Senate Appropriations Subcommittee that funds the National Institute of Health (NIH), I am committed to prioritizing funding for Alzheimer's research.
Last year, the omnibus appropriations bill increased funding for the NIH to support Alzheimer's research, and supported the initial year of funding for the new initiative to map the human brain. Both projects will increase our understanding of the underlying causes of Alzheimer's, unlock the mysteries of the makeup and functioning of the brain, and bring us closer to effective treatments and one day – hopefully – a cure.
It is time to truly pledge to defeat Alzheimer's disease in the next decade. The health and financial future of our nation are at stake and the United States cannot afford to ignore such a threat. Together, we can make a sustained commitment to Alzheimer's research that will benefit our nation and bring hope to future generations of Americans. The challenge is ours and the moment to act is now.
MISCELLANEOUS PRESS RELEASES
KNEA CALLS FOR MOVING FORWARD TOGETHER TO RESTORE FULL FUNDING FOR KANSAS PUBLIC SCHOOLS.
Topeka- We are disappointed that today's announcement by the Kansas State Supreme Court prolongs a resolution of the school finance issue. It didn't deal directly with the current critical need in Kansas public schools. Together, the citizens of Kansas made sacrifices at a time when the state and national economy were in crisis. During that time Kansans came together and dealt with staggering cuts to education, believing the promise of full restoration to public school funding once the state economy had rebounded.
In 2011, Governor Brownback touted a state in full recovery and praised the Kansas Legislature for making our state strong. He also spoke of the need to end "sacrificing the future of our children" and the need to get school funding dollars out of the courts and into the classroom. The sacrifices and funding cuts were supposed to be temporary, but the first opportunity to live up to the promise to restore funding came and went. Instead, a tax policy was enacted that cut taxes for the wealthy and shifted the responsibility to the middle class and poorest Kansans. At the same time, we saw the largest cut to public education in state history.
While it didn't rule on adequacy, the court reaffirmed the inequity in our school funding. We know Kansas schools are suffering from inadequate resources, and some have fewer resources than others to serve our children, thus the equity ruling. Some are threatened with closure, and some are filled with overcrowded classrooms while teachers and support professionals have been laid off. Some schools no longer offer free tutoring after school and summer school, necessary supports for our struggling students. Some schools have reduced elective courses like art and music in an effort to save money. Parents are asked to pay more out of pocket to enroll their children, and the resources needed for the highest quality education possible have been stripped from school budgets.
There's no need to wait for additional rulings--these losses need to be rectified. Education is an investment in the future—in the economy and quality of life for Kansas citizens. Education gives all children a chance for a bright future. And businesses value a highly skilled, highly educated workforce above all other factors when looking for a location.
What we need to do now is move forward together and make the necessary funding available in a responsible manner. We don't need threats to cut funding to vital social services, rob retirement pensions, and cut aid to higher education. Public school students are still sacrificing, and the solution is obvious. Simply, find a responsible way to fund all public schools adequately as was promised.
The time for inaction has passed. Kansas students now rank 4th highest in the nation in cuts to their education. Is this the legacy that the Governor and the legislature want to leave our children? Is this the message Kansans want sent to businesses that would bring good jobs to Kansas if only we invested in a highly educated, highly skilled workforce?
We know the answer to these questions is a resounding no. So today, we call on Governor Brownback and the legislature to move forward in funding public education adequately and equitably. Stop actions that threaten to diminish quality public education and simply restore critical funding to our schools. Live up to promise that we all heard, and let's move forward together.
KPI on Gannon:
March 7, 2014 - Wichita - Below is a statement from Dave Trabert, the president of Kansas Policy Institute, in response to Gannon v. State of Kansas:
"We're encouraged that the Court ruled that total spending cannot be used to measure adequacy. This is especially important because spending is currently based on deliberately-inflated numbers in the old Augenblick & Myers report. To this day, no one knows what it costs for schools to achieve required outcomes while also making efficient use of taxpayer money.
"The next step in helping each student succeed while acting responsibly with taxpayer money is to model a K-12 Finance Commission on the KPERS Study Commission from recent memory. The Legislature and Governor Brownback should determine what schools need to achieve required outcomes while organized and operating in a cost-effective manner, including appropriate equity measures, and fund schools accordingly."
Link to the legislation on the KPERS Study Commission:
http://www.kslegislature.org/li/b2013_14/statute/074_000_0000_chapter/074_049_0000_article/074_049_0132_section/074_049_0132_k/
NEW COMMISSIONERS ELECTED TO KANSAS COMMODITY COMMISSIONS
TOPEKA – The Kansas Department of Agriculture today announced the result of the elections held for the state's five grain commodity commissions – corn, grain sorghum, soybeans, sunflowers and wheat in districts Four, Five and Six in the central region of the state.
Kansas Corn Commission
District Four: Mike Brzon is a corn and soybean farmer from Republic County. He currently serves as Chairman of the Kansas Corn Commission and as a director for U.S. Grains Council. Brzon has worked on state water issues and regulations in the Republican River Basin and been involved in several associations and advisory boards, such as the board for Lower Republican Water Association, Farmway Cooperative, Inc., Kansas Wheat Association, 21st Century Dairy and advisory boards for KSU Research Field.
District Five: Terry Vinduska is a corn farmer from Marion County and currently serves on the Kansas Corn Commission. He is a past officer of the U.S. Grains Council and is a current member of several organizations, including the National Corn Growers Association, Kansas Corn Growers Association and Kansas Farm Bureau. Vinduska has a bachelor's degree from Kansas State University in agriculture.
District Six: Kent Moore is a corn and soybean farmer from Pratt County. He is a member of the Kansas Corn Growers Association and Kansas Livestock Association. Moore received his bachelor's degree from Kansas State University in agriculture economics.
Kansas Grain Sorghum Commission
District Four: Stephen Bigge grows sorghum in Rooks County. He is a sixth generation Rooks County farmer and a member of National Sorghum Producers, Kansas Grain Sorghum Producers Association, Kansas Farm Bureau, Kansas Livestock Association and Kansas State College of Agriculture Alumni Board. Bigge was a member of the first class of Leadership Sorghum, sponsored by the United Sorghum Checkoff Program.
District Five: Clayton Short is a sorghum, wheat and soybean farmer in Saline County. He is vice president of the Kansas Farm Management Association, chairman of the Kansas Grain Sorghum Commission and past chairman of Saline County Planning and Zoning. Short graduated with an associate degree in agriculture from Colby Community College and a bachelor degree in agriculture from Kansas State University.
District Six: Jay Zimmerman is a grain sorghum and wheat farmer from Sumner County. He is a previous member of the Kansas Grain Sorghum Commission and was a director for three years for the U.S. Grains Council. Currently, he is an active member of several local, state and national organizations, including the Kansas Grain Sorghum Producers, Kansas Association of Wheat Growers and Kansas Farm Bureau. Zimmerman graduated from Kansas State University with a bachelor's degree in civil engineering.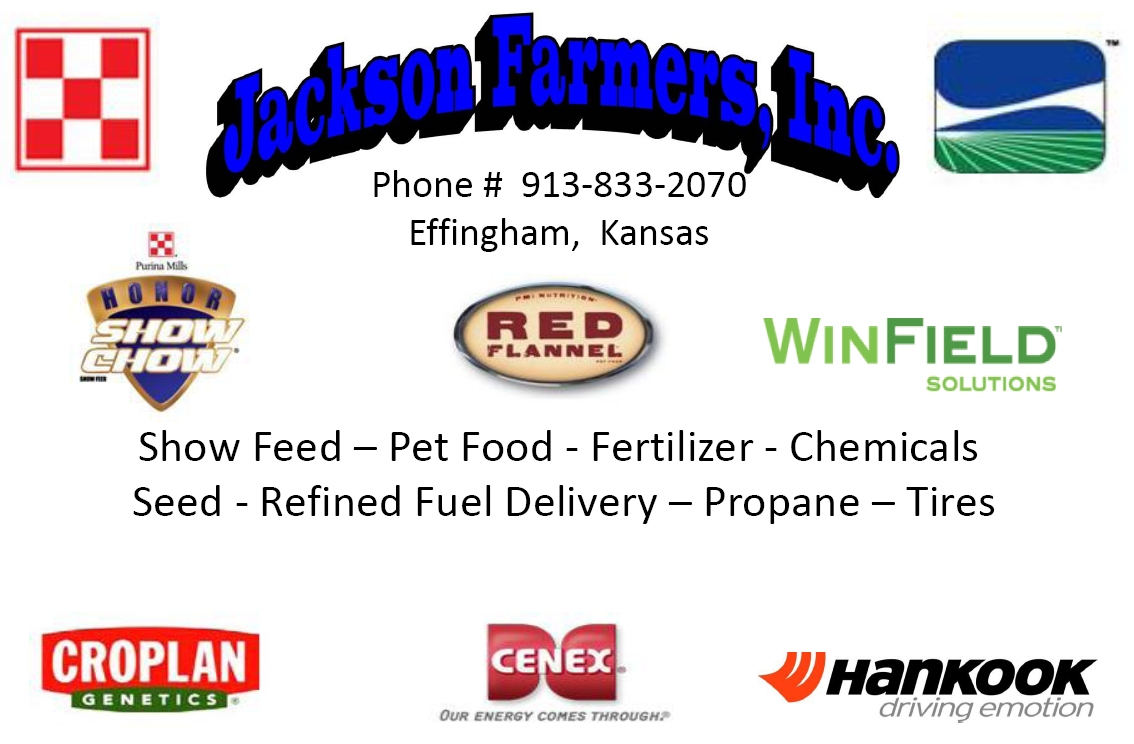 Kansas Soybean Commission
District Four: Ronald Ohlde raises soybeans, corn, wheat and beef cattle in Washington County. He previously served as chairman of the Kansas Soybean Association and is a member of several associations including the American Soybean Association, Kansas Livestock Association, National Corn Growers Association, Kansas Feed and Grain and Kansas Farm Bureau.
District Five: Kent Romine grows soybeans in Barton County and is a fifth generation farmer. He is a past chairman of the Kansas Soybean Association and Kansas Soybean Commission and is actively involved in several local, state and national organizations such as American Soybean Association, Kansas Farm Bureau and a Barton County Fair board member. Romine graduated from Kansas State University.
District Six: Dennis Gruenbacher grows soybeans in Sedgwick County. He is very active in several associations and has served in numerous leadership roles and on several advisory boards, including the Kansas Soybean Commission, Kansas Feed and Grains, Kansas Farm Bureau and the National BioDiesel Advisory Board. Gruenbacher is a graduate of Newman University and received a bachelor's degree in accounting with a minor in economics.
Kansas Sunflower Commission
No candidates are running for commissioner in districts Four, Five, and Six. The Kansas Sunflower Commission will appoint these positions.
Candidates for the Kansas Wheat Commission
District Four: Michael McClellan grows wheat in Rooks County. His farming operation has been featured in several no-till farming publications and he currently serves on the Kansas Wheat Commission. McClellan graduated with a bachelor's degree in agriculture economics from Kansas State University.
District Five: David Radenberg grows wheat in Barton County where his family farm has been active for more than 100 years. He is a member of Barton County Farm Bureau, Farmers Coop Union and the Kansas Wheat Commission. Radenberg graduated with his associate's degree from Barton Community College and with his bachelor's degree from Kansas State University.
District Six: Scott Van Allen is a wheat farmer in Sumner County and is a fourth generation farmer. He has served six years as a Kansas Wheat Commissioner and is a past president of the Sumner County Farm Bureau.
Commissioners serve three-year terms and the terms will commence April 1, 2014.
WILDLIFE AND PARKS REPORTS
TWO FLINT HILLS NATURE TRAIL WORKSHOPS PLANNED
TOPEKA – The Kansas Department of Wildlife, Parks, and Tourism (KDWPT) and Kanza Rails to Trails Conservancy (KRTC) have scheduled two more design workshops for the public to share their thoughts on the development of the Flint Hills Nature Trail.
The Flint Hills Nature Trail is a rails-to-trails project that extends 117 miles from Osawatomie to Herington. Development of the Trail will encourage outdoor recreation and provide safer routes for pedestrians, bicyclists, and equestrians. The trail will connect six counties and numerous communities along the way.
The design team of CFS Engineers and RDG Planning and Design is leading the planning and design of the trail.
A significant element of the project is learning and understanding public opinions about development of the trail using a series of community workshops. These are open sessions. No formal presentation is planned, and interested residents are invited to attend at their convenience. The workshop format allows visitors to learn about trail planning and design and to talk one-on-one with design team members.
Workshops will be held:
Monday, March 10
4:30 p.m. - 6:00 p.m.
Memorial Hall, near City Park
411 11th St.
Osawatomie, KS 66064
Monday, April 21
5:00 p.m. - 7:30 p.m.
Community Building – Osage City
517 S. First Street
Osage City, KS 66523
OCCIDENTAL PETROLEUM CORPORATION COMMITS 1.8 MILLION ACRES TO LESSER PRAIRIE-CHICKEN CONSERVATION EFFORTS
HOUSTON – Occidental Petroleum Corporation (NYSE: OXY) announced today that it has enrolled nearly 1.8 million acres of its oil and gas interests in Texas, New Mexico, Kansas and Oklahoma, in programs designed to support conservation measures for the Lesser Prairie-Chicken (LEPC). The majority of the acreage has been enrolled in the Lesser Prairie-Chicken Range-Wide Conservation Plan (RWP), a conservation strategy developed by the Western Association of Fish and Wildlife Agencies (WAFWA) and endorsed by the U.S. Fish and Wildlife Service (USFWS). Oxy's remaining acreage in the LEPC habitat has been enrolled under an existing conservation agreement in New Mexico. The LEPC habitat covers nearly 40 million acres across Texas, Colorado, New Mexico, Oklahoma and Kansas.
One of the first oil and gas companies to enroll in the RWP, Oxy has committed approximately $12 million over a three-year period to fund LEPC conservation efforts. This funding, combined with that from enrollments by other energy companies, will enable WAFWA to pay landowners across five states to undertake approved conservation practices and habitat restoration measures. Oxy and other RWP enrollees are optimistic that USFWS can cite industry's conservation commitment as justification for a decision to not list the LEPC as a threatened species. A final decision by USFWS on whether to list the LEPC as a threatened species is expected by March 30.
"The Range-Wide Plan represents an unprecedented collaboration between the USFWS and the states in protecting endangered species without adversely impacting our economy," said Bill Albrecht, President, Oxy Oil and Gas, Americas. "Oxy's enrollment under this state-managed agreement will ensure that the company can continue providing the jobs and producing the oil and natural gas important to the nation while also significantly supporting the conservation of this species."
Occidental Petroleum Corporation is an international oil and gas exploration and production company with operations in the United States, Middle East/North Africa and Latin America regions. Oxy is one of the largest U.S. oil and gas companies, based on equity market capitalization. Oxy's wholly owned subsidiary, OxyChem, manufactures and markets chlor-alkali products and vinyls. Oxy is committed to safeguarding the environment, protecting the safety and health of employees and neighboring communities and upholding high standards of social responsibility in all of the company's worldwide operations.
35 SPRING TURKEY SPECIAL HUNTS STILL AVAILABLE
35 special hunts are still up for grabs this Spring
PRATT­­– The 2014 Spring Special Hunts draw may be over, but for several lucky turkey hunters, there's still a chance to enjoy a special hunt this season. A total of 35 special hunts have remained unspoken for as of March 5, 2014. These hunts range anywhere from one day to one month and are offered on a variety of different lands, including state parks, wildlife areas, Walk In Hunting Areas (WIHA's), national wildlife refuges, city and county properties, and other locations throughout the state.
Of the 35 hunts still available, 21 are "mentor" hunts, 12 are "youth" hunts, and two are "open" hunts. Mentored hunts are open to both youth and novice hunters supervised by a mentor 21 or older who may also hunt. Youth hunts require parties to include at least one youth 18 or younger, accompanied by an adult 21 or older who will not hunt. And open hunts are available to all successful applicants, regardless of age or hunting experience.
To view a complete list of the special hunts still available, visit ksoutdoors.com and click "Hunting/Special Hunts Information." To receive a permit for one of these hunts, contact the Region 1 Hays Office at (785) 628-8614.
BRENT THEEDE AWARDED 2013 WETLAND MANAGER
OF THE YEAR BY KANSAS DUCKS UNLIMITED
McPherson Valley Wetlands manager recognized for moist soil management practices
PRATT – Managing McPherson Valley Wetlands and Marion Wildlife Area is how Brent Theede earns his living, but for this Kansas Department of Wildlife, Parks and Tourism (KDWPT) employee, his job is more than a paycheck- it's a passion. At the 2014 State Ducks Unlimited Convention in Overland Park in February, Theede's passion was formally recognized and awarded during Saturday's award ceremony as Theede was presented with the 2013 Wetland Manager of the Year Award. There to help celebrate was Theede's supervisor, KDWPT public lands regional supervisor, Stuart Schrag. It was Schrag that nominated Theede for the award, and according to him, Theede was nothing short of deserving.
"Brent exemplifies the professionalism and dedication needed for proper moist soil management," says Schrag. "Since starting at the Wetlands, Brent has diligently devoted his efforts in improving the area for waterfowl of all species and the sportsmen who pursue them."
"There is a 'feast or famine' uniqueness to wetland management," says Schrag. "The months, and sometimes years, of tediously maintaining dikes, repairing water control structures, clearing trees, spraying noxious and invasive plants, removing troublesome beavers, and running and checking pumps all hours of the night can finally pay off in one rain event, and 2013 was a 'feast' year." Schrag went on to explain that heavy late-summer rains flooded the wetlands leaving pristine conditions heading into the early teal season. The fruits of Theede's labor were evident within just the first two and a half weeks of the regular duck season, and by season end, McPherson Valley Wetlands had experienced a season of record-breaking harvest numbers.
"Around 3,370 hunters harvested 6,010 ducks for the 2013-2014 season, shattering the current record by 2,800 ducks," says Schrag. "While the rain played a major factor, if not for Brent's dedication and professional standards in moist soil management, everything would have not come together to set the environment for overall success and a record-breaking year."
LESSER PRAIRIE-CHICKEN RANGE-WIDE PLAN REACHES 2.5 MILLION ACRES IN FIVE STATES, INDUSTRY ENROLLMENT PROVIDES NEARLY $15 MILLION FOR HABITAT CONSERVATION
U.S. Fish and Wildlife Service Approves Oil and Gas Industry Candidate Conservation Agreement with Assurances
Private companies in five states have now enrolled more than 2.5 million acres in the Lesser Prairie-Chicken Range-wide Conservation Plan, representing oil and gas, pipelines, electric transmission and wind energy, resulting in nearly $15 million for habitat conservation over the next three years. Added to more than 1.3 million acres of oil and gas leases under conservation agreements in New Mexico, this brings the total industry commitment close to 4 million acres.
Range-wide plan enrollment now includes 14 electric transmission companies, representing most of the electric grid across the species' range in New Mexico, Oklahoma, and Texas. Also, eight oil and gas companies have enrolled more than 2 million acres across all five states. And, two wind energy developments and one natural gas pipeline company have signed on, with more in the process of enrollment.
Last Friday, the U.S. Fish and Wildlife Service announced it had signed a Range-wide Oil and Gas Industry Candidate Conservation Agreement with Assurances (CCAA) with the western association, under the range-wide plan developed by WAFWA and state wildlife agencies in Colorado, Kansas, New Mexico, Oklahoma, and Texas. The service also announced an accompanying Environmental Assessment. The service has proposed listing the bird as threatened under the federal Endangered Species Act, with a final determination expected by March 31.
"Under the range-wide plan, a broad coalition of government, industry, agriculture and conservation interests is demonstrating unprecedented collaboration, showing we can take care of this bird and its prairie habitat without needing to list it," said Bill Van Pelt, Western Association of Fish and Wildlife Agencies (WAFWA) grassland coordinator.
"When you consider all acreage enrolled in the range-wide plan, plus various CCAAs, Farm Bill programs, and other conservation programs across the lesser prairie-chicken's range, the total area is about the size of the states of Vermont and New Hampshire combined. This is also approximately half the size of the species' current range. We believe this sets a record for conservation delivery on predominantly private land for a species under listing consideration."
The range-wide CCAA provides another option for oil and gas companies, which can also enroll directly in the range-wide plan. CCAAs are prelisting conservation tools, where enrollment must occur prior to a listing decision. Unlike the CCAA, enrollment under the range-wide plan can occur at any time before or after the listing decision.
Enrolling companies get regulatory assurances through a special USFWS rule or a CCAA permit, so that if the species is listed the companies have a pathway to continue operations and development in the region. The companies agree to pay modest enrollment fees, follow a list of guidelines to minimize impacts on the bird, and agree to pay for impacts they cannot avoid. The money goes to farmers, ranchers and landowners to protect and restore habitat for the bird.
Complementing the range-wide plan, landowner CCAAs offer legal assurances for farmers and ranchers in New Mexico, Texas and Oklahoma. These cover a total of nearly 2.3 million acres across the three states. Landowners in Colorado and Kansas, who do not have access to a ranching CCAA, can enroll their lands under the RWP and receive the same assurances.
The range-wide plan includes habitat management goals and conservation practices to be applied throughout the lesser prairie-chicken's range, guided by the Crucial Habitat Assessment Tool (CHAT) online database and mapping system.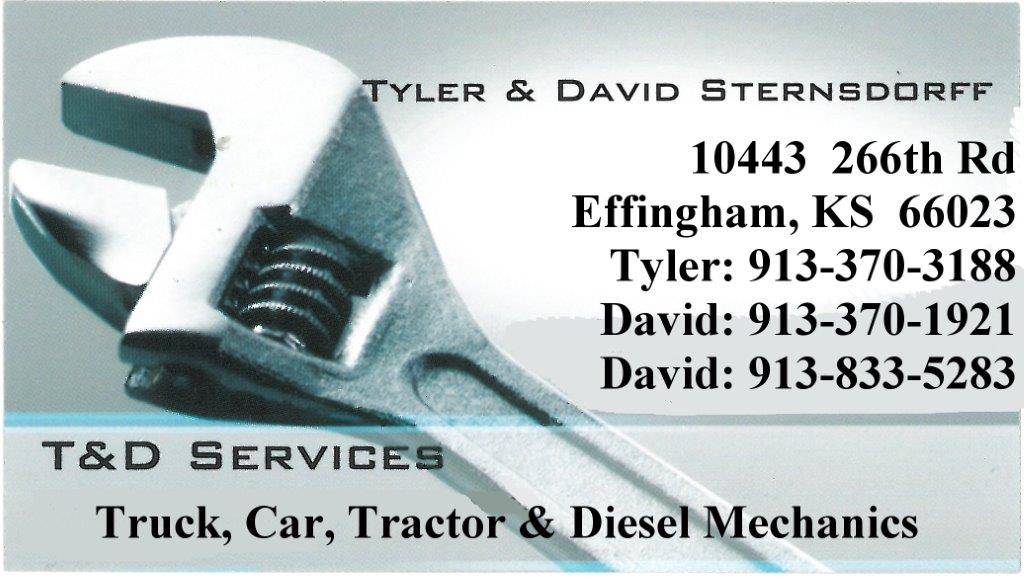 The range-wide plan can be viewed on the WAFWA website. Industry representatives with questions about the plan may contact Sean Kyle, chairman of the Lesser Prairie Chicken Interstate Working Group, at sean.kyle@wafwa.org. Farmers, ranchers, and landowners may contact their local state fish and wildlife agency biologist to answer questions about enrollment in the plan.
HISTORY IS FUN ~ Robert D. Caplinger
MORE THAN ONE MORMON CEMETERY?
We have all seen the Historical Marker on US 71 approximately 4 miles west of Atchison which speaks of the location of "Mormon Grove", which tells the story of being a location where the Mormons spent time on their journey to Utah. It speaks of the fact that a number of them were buried at that location.
While going through the old issues of The Atchison Globe in the later part of 1926, I came upon a article which quoted the local historian, George Remsburg, as follows:
"Repeated references has lately been made in The Globe to the old Mormon cemetery, in the vicinity of the John A. Martin school, in North Atchison. In 1892, 34 years ago, I moved to Atchison with my parents from our old home south of town, and we lived for some time in the old Alderson house, immediately east of this school, on Fifth Street. On several occasions, during our residence there, human remains were unearthed in the vicinity of the school, in grading streets and making other excavations. I recall that at one time, Charles Sigwald, who then lived on the lots adjoining the school on the east, exhumed some human bones in his yard. On another occasion, when street work was in progress on Division, near Sixth Street, a number of skeletons and relics of the Mormons were brought to light, and I had several of the relics in my collection of curios. There must have been a good many bodies buried there, as I was informed by older residents that in previous years, on various occasions, skeletons and relics had been unearthed. These bodies had been buried there in the early days of Mormon immigration, during the 50s, soon after Atchison was established, and when it was an outfitting point for the followers of Brigham Young. It would not be a bad idea to place a marker on the Martin school grounds, commemorating this fact, for the Saints who were laid to rest there, while on the wearisome trek to a 'land of promise', were true pioneers and trailblazers and real martyrs to a cause which they conscientiously believed to be right."
DO YOU WANT YOUR ISSUE OF THE NEWSLEAF MAILED TO YOUR HOME OR BUSINESS? SUBSCRIPTIONS ARE NOW AVAILABLE AT THE RATE OF $42.00 FOR 1 YEAR. To subscribe send your check to: The Newsleaf; PO Box 209; Effingham, Ks. 66023.
————–———–——
General Contractor interviewing for a Residential/Commercial Working Foreman:
Pre-employment drug screen; Benefits available Call 913-367-3161
—————————————————————————————-
Taco Salad Dinner
Sunday, April 6th 11AM
Effingham Union Church Free Will Donation Menu: Taco Salad, tea, lemonade,
& dessert Proceeds will be used for JAM Kids and church camp fees.
Can you identify any of the subjects and year of the photo? Last week's photo was the 1966-67 ACCHS Wrestling team. L-R Jack Ryser, Mike Meerpohl, Steve Meerpohl, Sam Flory, Ed Lanter, Tom Wessel, Coach George Worley, David Rader, Rick Sprang, Jim Dorssom, Dennis Handke and Steve Coder.
GUESS WHO
LAST WEEK
Sign-Up Now For NEWSLEAF Alerts thru TextCaster!
(By clicking on the link above a new window will popup taking you to the signup page.
You may have to configure your browser settings to temporarily allow popups.)
Problems with this web site contact cap@thenewsleaf.com Last updated 3-11-2014
<![if !vml]>
<![endif]>