You are our Visitor
The September 20, 2016 Edition
of
The Newsleaf
Vol. 13 Issue 38
BETWEEN THE ISSUES
FRONT PAGE
National Peace Day is Wednesday, September 21st
ACCES Students (K-6 ) will participate in the Pinwheels for Peace event on that date at 2:30 p.m. at the Outdoor Learning Campus west of the H.S.
Wanda Small, teacher responsible for coordinating the event, said the elementary students have made pinwheels in project based learning class and art class and have been having discussions about peace and what it means. It goes along with the character traits we teach.... respectful, responsible, trustworthiness, caring, fairness, and citizenship. The STUCO will be saying a few words about peace. Then the students will be putting their pinwheels in the ground to represent peace that starts at school and home and spreads to make a difference in the world. The community is invited to come see all of the pinwheels on display and join with us in spreading peace. This project has spread across the world and we wanted to be a part of it!
ALL AROUND US
SENIOR CITIZENS NEWS
At the Town and Country Senior Citizens' August 26 pot luck dinner twenty-five people were in attendance. Dee Paul, Site Director, reported on the center's activities. Jeopardy was held on August 16th. There were eleven players. She says that fun and laughter always goes with Jeopardy. The senior center sells popcorn on Tuesday at 50 cents a bag. On Wednesday Elaine Oakleaf is on hand to call Bingo after lunch. Ethel Oswald won the door prize at the pot lunch dinner. It was an autumn wreath that Eileen Ellerman picked out. At the meeting that it was announced that they were doing a jigsaw puzzle in honor of Willard Royer. It will be framed and hung on a wall at the senior center in his memory. It was also reported that Margret Miller has moved to Vintage Park in Atchison and everyone at the center were wishing her well. The next potluck dinner is September 23 at 11:00 p.m. with dinner at 11:30. Everyone is welcome to attend. After dinner Bingo is played.
YOGA CLASSES STARTS IN EFFINGHAM
Cindy Vanderweide started Yoga classes at the Effingham Blue Building Monday, September 19. The classes are every Monday and Wednesday evenings at 6:30 and they cost $5.00. She asks people to bring a mat and a blanket. Several people have already signed up for classes. She stresses that Yoga is for everyone. The fees will help Cindy buy supplies for the classes.
She also says people can do the exercises in their own way. If their capability won't let them lie on the floor the exercises can be modified--for example they can sit in a chair to do them.
She says Yoga has several benefits for people. They are: Stress Reliever, helps with your physical well-being—reduces blood pressures, makes you more flexible, helps with your balance, helps with you mental well-being and helps you relax and helps you become calm.
Cindy says that she had been interested in Yoga for 20 years and had done it off and on, but in the last two years she has really gotten into it. She is studying under Maylo Anderson, who has a school for yoga teachers at the Dharma House at the Muchnic House in Atchison. Cindy graduates in December
Cindy says pop-ins are welcome. So come whenever you have the time. People don't have to attend every class and they need not worry about not being there for the first class or all the classes. She says the classes are accessible for everyone whenever they have the time to attend.
So if you are interested either show up for the classes, contact Cindy at 913-426-6090 or check out her Facebook page, Farmgirl Yogi.
Be Someone's Last Best Friend.....
The NEK Friends of Hospice is offering its Hospice Volunteer Training on Wednesday, October 12th beginning with registration at 8:30 A.M. The training will be held at the First Baptist Church, 210 Lodge Road in Hiawatha Ks. This training is free to the public, free snacks and a lunch meal will be served. Please come learn about our Hospice program and see how you can help our community. Consider joining our team of caring compassionate Volunteers. NEK Multi-County Home Health and Hospice has proudly serviced patients and families in Brown, Atchison, Doniphan, Nemaha and Jackson counties since 1995. We are looking for volunteers, men and women, from all these counties. You must be 18 to become a Volunteer. We will be offering small group and individual hospice training sessions if this date does not work for someone.
For more information and to register please call 785-742-1966. Or email inquirestodebbiesellandnek@gmail.com
USD 377 SCHOOL NEWS
Board Highlights from September 13 Meeting
PRESENTATIONS
Elementary Student Council Fundraiser request, sponsor - Lindsey Cordell. On behalf of the Atchison County Community Elementary School Student Council, Lainey Pantle and Tyler Bischel presented to the board a request to hold a fundraiser to raise money for Christmas Rest Stop supplies, Spring Break Rest Stop supplies, Decorations, food, and refreshments for our charity dances, and Tiger Proud assembly activities.
The Board approved the Elementary Student Council Fundraiser request.
JSH Yearbook Staff Presentation - On behalf of the ACCHS Yearbook staff, Erin Hamilton presented to the Board a proposal to split the 2016-2017 yearbook into two separate publications, with the second publication being a supplemental edition covering the last quarter of the school year. The hardbound yearbook will be distributed prior to the end of the year, while the supplemental edition will be mailed out sometime in the latter part of June. Yearbook staff members in attendance were: Ashton Appel, Madison Appel, Georgia Appel, Alix Banks, Savannah Gann, Erin Hamilton, Tara Ralston, Kayla Vessar, and Mamie West.
The Board approved the JSH Yearbook staff request to publish a supplemental edition of the 2016-2017 yearbook covering the end of the year activities.
Summer Reading Program Report – Alison Ostertag, Elementary Reading Specialist reported on the level of participation by elementary students in the district sponsored summer reading program.
Kindergarten Readiness Pilot - Mrs. McMillan and Mr. Snyder. Mrs. McMillan updated the Board on being selected into the State Kindergarten Readiness Pilot program.
4.0 CONSENT AGENDA ITEMS APPROVED
· Minutes from August 15, 2016
· Activity Reports, Bills & Claims and Treasurer's Report
· Gifts & Grants
· To the Elementary School: Box of books – Pat and Tesea Kearney
· Assorted school supplies – Chris and Courtney Caplinger
· Seven backpacks with assorted school supplies – First Baptist Church in Atchison
· $500 from the PTO towards the purchase of the Tiger mascot head
· Keystone BOD Minutes from 08/17/2016
· Keystone SPED Audit Document from 08/23/2016
· Non-resident students for 2016-2017
· Alexis Ellison (G7)
· Karsten (K) and Conrad Simecek (G5)
· Gabby Johnson (G2)
· Acceptance of Reports and Communications
· Health Quest Newsletter for September
· Food Service Grant Discover My Plate Application
5.0 LEADERSHIP REPORTS
5.01 Mrs. Gracey, Board Clerk
· KASB Update - Annual Convention Notification
· Big 7 League Passes and District-level passes distributed
· Audit report - Audit results should be available from Long/Karlin CPA in October. All indications are that there were no concerns or major citations.
5.02 Principals' Reports
· Mr. Snyder
· Mr. Wallisch
· Mrs. McMillan
· Mrs. Scherer
5.03 Mr. Wiseman, Superintendent's Report
· Enrollment Update - Information regarding student enrollment numbers and trends will be presented at Monday night's meeting. Final numbers for the state audit will not be available until after September 20. Early indications are that we are down somewhere in the neighborhood of 45-50 students compared to last year.
· Update on Elementary Roof
· Voided Warranty - see notes from Justin Pape, 360 Energy at the end of this document.
· Tower Roof and Hail Damage Repair - Hail damage from earlier this summer damaged the tower roof an area in the upper stairwell (elementary 4th floor). Estimated cost to fix the damage will be around $6700 total.
· KS-MO Superintendent Leadership Forum
· ACCHS Audio-visual Club - the development of an audio-visual club is full speed ahead. The next step is to provide outfit the club with proper equipment to meet the club's needs.
· New Juvenile Justice Legislation - Meeting Update. Effective July 1, school superintendents or their designees must develop and submit to the Kansas State Board of Education a Memorandum of Agreement (MOU) with local law enforcement agencies, courts, and county and district attorneys to establish guidelines for reducing the referral of school-based behaviors to law enforcement or the juvenile justice system.
· Juvenile Justice MOU Directions
· Student Discipline in Public Schools
· E-Rate
· E-rate reimbursements now being direct deposited - $32,085.02 was reimbursed to the district for fees associated with district internet services - currently CenturyLink provides a 1GB high speed internet connection to the district.
· KESA - Kansas Educational Systems for Accreditation - Meeting Update
· Zero Year items - district administrators are in the process of completing 1st quarter KESA recommendations.
· School Finance Update - The Kansas Supreme Court will hear arguments in the case on Sept. 21. Plaintiff school districts allege the state has failed to adequately fund public schools since cuts were made during the recession.
· Greenbush North Superintendents Council Update
· Schools and Libraries Resources on filing F498
· FLSA – Fair Labor Standards Act Handouts
· Teacher Evaluation Schedule and Process
· Danielson Framework for Teaching
5.04 Keystone Report - Barb Chapman reported that Nancy Keith attended the August Keystone meeting in her absence. Nancy's communication to Barb was that the meeting went very well and all were given a tour of the JDLA classrooms after the meeting.
6.0 DISCUSSION ITEMS
6.01 FITNESS CENTER BUILDING EVALUATION COMPLETED BY KEYSTONE
The Board briefly discussed the facility review/evaluation of the Weight/Fitness Building. Board members have all toured the building and are aware of its condition. Mr. Wiseman indicated a concern about the maintenance and upkeep needed in the future to continue using the facility as a classroom and resource to the community.
Report provided by Paul Crawford, Director of Operations and Facilities, Keystone Learning Service
6.02 HS SERVICE LEARNING AND JOB SHADOWING PROGRAM REQUIREMENTS PRESENTATION
Mrs. Scherer gave a presentation to the board on the development of Service Learning requirements for JSH students and Job Shadowing Program Requirements being developed by the HS administration and staff. All stakeholder organizations will be included in the recommendation process.
This initiative aligns with the JSH School Improvement Plan, KSBOE Kansans Can, Board focus areas, and college and career readiness standards. Mrs. Scherer will discuss the process in place for incorporating stakeholder participation in the development of these program requirements and how it follows the new accreditation (KESA) model.
7.0 ACTION ITEMS
7.01 Student Trips Approved
· 09/16/2016 – English, Yearbook staff to Edwardsville for the In-Plant Art Session at Herff Jones
· 09/20/2016 – Walters, HS STUCO to KSHSAA STUCO Conference in Shawnee Mission
· 10/05/2016 – J. Hawk, HS Students to KSU
· 10/06/2016 – Dillon, HS STUCO/Ambassadors to Youth Suicide Prevention - Eudora
· 10/07/2016 – J. Hawk, G12 Students to Washburn
· 10/10/2016 – Hardy, HS Students to American Jazz Museum/Gem Theatre
· 10/11/2016 – Swendson, Preschool students to Renyer's Pumpkin Patch
· 10/12/2016 – Kerwood, Mission Valley Marching Festival in Eskridge, KS for G7-12 band
· 10/14/2016 – J. Hawk, G9-10 Students to HCC Technical School
· 10/19/2016 – Kimmi, HS Math Club to Emporia State - Math Day
· 10/26/2016 – J. Hawk, HS Students to Missouri Western
· 10/31/2016 – Kerwood, G7-12 Band to Hiawatha Halloween Parade
· 11/04/2016 – J. Hawk, HS Students to Highland College
· 11/09/2016 – Cordell, G6 to Highland College
· 11/15/2016 – J. Hawk, HS Students to University of Kansas
· 12/02/2016 – J. Hawk, HS Students to Benedictine College
· 12/06/2016 – A. Eckert, Soundmasters to Atchison County Retired Teachers Event
· 12/14/2016 – A. Eckert, Fine Arts Dept. to New Theatre for Dinner and Broadway Show (Overland Park Kansas
· 01/27/2017 – J. Hawk, G11 students to Washburn University
· 02/09, 02/16, 02/23, 03/02, and 03/09 G6 students to Kansas Starbase in Topeka
· 02/26/2017 – Bodenhausen, FFA to Meat Judging contest in Easton
· 03/01/2017 – Bodenhausen, FFA to District Ag Mechanics, Poultry, and Ag Sales in Wamego
· 04/01/2017 – Bodenhausen, FFA to Fort Scott Aggie Days
· 04/05/2017 – Bodenhausen, FFA to Spring Super CDE Ag Day in Highland, KS
· 04/19/2017 – Bodenhausen, FFA to District Livestock Judging contest
· 04/30 - 05/02/2017 – Bodenhausen, FFA students to State CDE contest in Manhattan, KS
· 05/17/2017 – S. Chalfant, G5 students to Steamboat Arabia in KCMO
· 05/17/2017 – J. Thompson, G6 students to Combat Air Museum and Old Prairie Town in Topeka
7.01 Fundraisers Approved
· 08/01 – 10/17 – HS Cheerleaders Pinkout Night fundraiser to go towards spirit supplies
· 09/02 - 10/25 FFA HS Football concessions
· 09/18 – HS Girls and Boys Annual Golf Charity event. Raising money to purchase boys and girls travel suits/warmups
· 10/01 - 10/31 FFA, Fruit/Meat/Cheese Sales
· 09/01 - 10/06 JSH Band, JH Football concessions
· 10/24 - 11/11 ES STUCO, Freedom fundraiser - selling snack foods
· 11/04 - 11/06 HS Drama, Free Will Donation @ School Musical
· 03/31 - 04/02 HS Drama, Free Will Donation @ Spring Plan
· 08/17 - 05/31 HS Stuco, Soda Machines in Commons
· 09/01 - 09/30 KAYS, Collection of Dues
· 09/16 - 09/30 Jr. Class, Red Wheel Fundraiser
7.03 PERSONNEL RECOMMENDATIONS APPROVED
Supplemental Contracts for 2016-2017
· Austin Eckert - HS Assistant Girls Basketball
· Hannah Hoffman - JH Assistant Girls Basketball
Volunteer Requests for 2016-2017
· Deb Falk - elementary
· Diane Schmit - elementary
· Michael Rice – JSH (Band class) - pending background check
Substitute Teacher
· Taylor Hart
Classified Salaries Adjustments
· Substitute pay increased to $9.00/hour for Dale Gaddis and Don Stuart
· Aide pay increase to Marci Feldkamp in alignment with the 1.4% increase approved for other classified staff in August
· Aid pay increase to Kim Miller of 1.4% for library aide duties as assigned by Mrs. Scherer
7.04 OUTDOOR LEARNING CENTER PROJECT - NO ACTION TAKEN
Mr. Wiseman was directed by the Board to work with Mr. Coder on the development of new specifications for the outdoor learning center. He is to then to proceed with calling for new bids based on the amended specifications and design. Mr. Wiseman will then bring back a recommendation based on the bids submitted.
Additionally, Mr. Wiseman was directed to meet with the Project-based Learning(PBL) staff and FFA sponsor to identify solutions for summertime upkeep of the PBL farm.
7.05 2016-2017 CALENDAR CORRECTION
The Board authorized Mr. Wiseman to amend the 2016-2017 calendar by reducing the number of teacher days by one in order to comply with negotiated teacher contract days. Parent/Teacher conferences comp day was not counted as a full teacher day in the previous calendar when it should have been.
7.06 NATIONAL CHARACTER EDUCATION CONFERENCE PROPOSAL
The Board approved a recommendation to send a team of five staff members to Washington D.C. for the National Character Education conference. The conference activities align with the new Character Education standards, Kansans Can accreditation model and the building level school improvement plans.
7.07 RESOLUTION TO EXTEND TERM OF OFFICE FOR THOSE BOARD MEMBERS WHOSE TERMS EXPIRE IN 2017
The Board adopted Resolution 091216-1 Extend Term of Office, which extends the terms of office of all board members whose term ends on June 30, 2017. This resolution is required by all school boards across the state in order to comply with Legislative action which changed the election terms of school district board members. Essentially, three Board members - Hoffman, Martin, and Meeks - will have their term of office extended by six months.
NOTES
Email Notes from Justin Pape regarding the voided roof warranty.
Mr. Wiseman,
We are working toward a solution on the voided roof warranty. We will be contacting Centurion/A-lert to get clarification on what specifically was done to the roof that would void the warranty as this remains unclear to us. This understanding will help us arrive at a resolution. Could you provide me with your contact at Centurion/A-lert so I can have a representative of 360EE/Willdan speak directly with them?
A little additional background on why we did not use Centurion/A-lert. P1 Group reached out to Centurion/A-lert for pricing to include in their bid. They responded with a proposal that did not meet the QZAB funding requirements as requested. When requested to resubmit, they did not do so in time and we were left with no choice but to use an alternative, more responsive roofer. We did finally receive a compliant proposal from A-lert. This proposal was frankly exorbitantly priced for the work being requested, and we chose to proceed with the reasonably priced option, which ultimately saved the district on the order of $100,000, well in excess of the value of the roof warranty for the remaining four years.
I am providing this background for context and not to imply that 360EE is not committed to resolving the roof warranty issue. We are simple in a discover process so that we can evaluate possible options to satisfying the district.
Also, if there are any specific issues related to leaks on the roof penetrations concerned please let me know so we can get them addressed.
Thanks,
Justin Pape
Construction Project Manager, Willdan Energy Solutions | 360 Energy Engineers
MUSCOTAH NEWS ~ Susan Higley
Attention Senior Citizens! Muscotah Outreach will have their annual Senior Citizen Supper on Saturday evening, September 24 at 5 p.m. at the community building. There will be plenty of food and plenty of good conversation. If you or your spouse are 50 or older, plan to attend. It is always a fun night for all. This is one of the events sponsored by Outreach each year at no charge. It is a way of paying back the seniors in our community.
Rain amounts were high last week during the front that moved through. In the area amounts ranged from 5 to 7 inches with those north of us getting more. It didn't take the Delaware River west of town to get out of its banks. This slowed down harvest but if the weather holds this week harvest will get back in full swing.
Last week the highway north of Effingham reopened after a recent bridge project and land work. Oh how great it is to have it opened again.
On Friday, September 23 from 6 to 9 p.m. at the Muscotah United Church there will be a "Cry Out" free simulcast for women. While the world around us wrestles with wavering hope in political parties, portfolios, safety, stability or the advancement of the right social cause-it will be a crying out to the One who gives hope and peace. It will be an opportunity for women to actually do something together that will make a difference. The three hour prayer meeting will focus on five areas of prayer emphasis: personal, families, churches, our nation and the world. Each segment will be led by a different keynote speaker and will include scripture reading, a short devotional message, corporate interactive prayer and worship. This is not just for local women it is for anyone that is interested. For more information call Dollie Wilson at 872-0081.
NEW BEGINNINGS ~ Jack Albright
SAY "HELLO" TO THE NEW YOU
"Break, brake, brake on the cold gray stones oh sea."
That's what my emotions do to me.
The spectrum of intense emotions rise and fall
rise… again and again.
They come out of nowhere like
spontaneous combustion.
Other feelings are like annoying background noise
lying just beneath the surface of the day.
Some parts of me fled when my loved one died
leaving me to search the shifting sands
for what parts of me are left to find.
The parts of me that I do find seem like
strangers acting on this make-believe stage.
Like out-of-fashion clothes,
old things don't fit.
Even friends seem strange.
Their words through smiling lips…often sting.
Their tears speak loudly with comfort.
My deepest soul tells me that my feelings,
be they,
anger, guilt, sadness, love, peace, gratitude
or any kaleidoscope of emotions
will fashion the person who I am becoming.
Healthy bodies of water need an inlet and an outlet.
"Dear God, help me keep my emotions fluid
and channeled toward that place of healing."
FROM PASTOR AL SHIRMACHER
Christian friend,
"If it is possible, as far as it depends on you, live at peace with everyone."
Romans 12:18 NIV
if our decisions
if our actions pushed others
away take a moment
reexamine listen let
God's Spirit speak to our hearts
Al Schirmacher
Ten Rules for the Clumsy
1) Clear the way of obstacles. You will find them, why pretend you won't? Open cupboards & drawers, stuff in the middle of the floor, handles sticking out, etc. are all threats. Let your life partner in on the secret as well.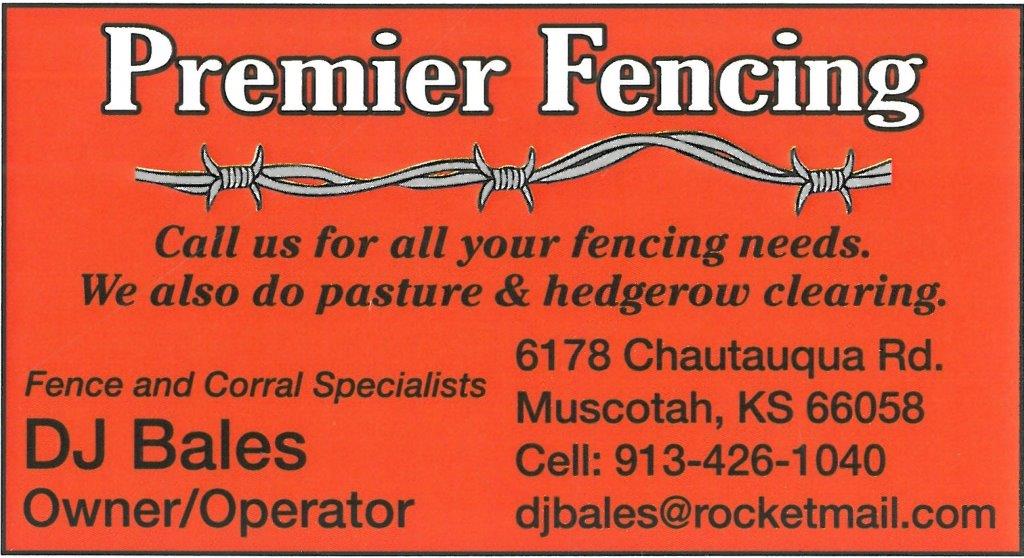 2) Keep a well stocked first aid kit. Clumsy happens.
3) Learn to roll.
4) Don't pretend with others when clumsy happens. They know what's going on, excuses just make it worse.
5) Do not - repeat, do not - multitask. Multiple disasters are worse than one.
6) Whenever possible, put everything down when doing something complicated. Complicated is defined as anything requiring two or more seconds of focus.
7) Do not share the clumsy love. Others will rarely appreciate being caught in your web.
8) Laugh often.
9) Ouch is really not a four letter word, and is a better option than other curses.
10) Realize all weaknesses are the flip sides of strengths. There is some ability, some success on the other side of clumsy. Look hard for it, but look carefully, lest you hurt yourself.
Al Schirmacher
My dog never learned leash etiquette. She pulls, she stops, she suddenly reverses direction, she is easily distracted by nearly every smell and animal within a 300 yard radius. If I allowed it, she would track incessantly, low to the ground, sneaking conspicuously towards a very aware (and probably bemused) animal.
She has, admittedly, mellowed over the years, neither pulling so hard nor incessantly.
Pulling back on her leash, scolding her, throwing my hands up to the heavens, nothing works.
Many have stopped me to remark about the dog taking me for a walk. It was hilarious only the first 100 times:)
But I wonder if there is a life/God and me picture here.
I wonder how often I pull, I stop, I reverse direction, I am distracted. I wonder how often I wander and He brings me back.
Being a pastor, I wonder about others too:)
How taut are our leashes?
Or does He just let us wander freely?
Al Schirmacher
Second Thoughts
We often see Christianity as individualistic. Are you saved? Do you go to church? What choices do you make?
In part, this is healthy.
But let us not forget how "community" the early church was. They gathered frequently. They taught each other - they encouraged each other - they prayed together - they served each other - they worshiped God together.
And when they went out, they reached out, serving, bringing others back in with them.
Christianity is both individually chosen and corporately worked out. No Christian should ever be an island.
"They devoted themselves to the apostles' teaching and to fellowship, to the breaking of bread and to prayer. Everyone was filled with awe at the many wonders and signs performed by the apostles. All the believers were together and had everything in common. They sold property and possessions to give to anyone who had need. Every day they continued to meet together in the temple courts. They broke bread in their homes and ate together with glad and sincere hearts, praising God and enjoying the favor of all the people. And the Lord added to their number daily those who were being saved."
Acts 2:42-47 NIV
"So Christ himself gave the apostles, the prophets, the evangelists, the pastors and teachers, to equip his people for works of service, so that the body of Christ may be built up until we all reach unity in the faith and in the knowledge of the Son of God and become mature, attaining to the whole measure of the fullness of Christ. Then we will no longer be infants, tossed back and forth by the waves, and blown here and there by every wind of teaching and by the cunning and craftiness of people in their deceitful scheming. Instead, speaking the truth in love, we will grow to become in every respect the mature body of him who is the head, that is, Christ. From him the whole body, joined and held together by every supporting ligament, grows and builds itself up in love, as each part does its work."
Ephesians 4:11-16 NIV
Al Schirmacher
LETTERS TO THE EDITOR
COMMUNICATION LEADS TO COMMUNITY ~ John Schlageck, Kansas Farm Bureau
I love to eat. And like millions of fellow Americans there's nothing better than the food grown and produced on this nation's farms and ranches. I'll eat a thick, choice rib-eye steak hot off the grill any time. And make sure it has all the fixings – baked potatoes, steamed green beans, salad, fresh bread and a glass of red wine.
I also like a home-cooked omelet with my Sunday morning paper. You know the kind – three eggs filled with sautéed mushrooms, diced red peppers and onions, cheddar cheese, wheat toast with a couple strips of bacon on the side and a tall glass of cold milk.
Dessert?
Who doesn't enjoy a great piece of apple pie, with ice cream, all produced by farmers and ranchers across Kansas and this country of ours?
You can't beat good food, prepared right. There's nothing like it.
That's why it's so hard to stomach hearing about the many ways our Kansas and American farmers and ranchers are under siege these days. Still, every year we expect farmers and ranchers to grow more and more food with less land. And every year they do so.
But the attacks and smear tactics come from all sides. Environmental groups, animal welfare activists, social media hacks – everyone seems to have their own agenda and the national media just can't seem to tell the whole story.
That's the reason we in agriculture must tell our story. Consumers are people and people forget.
They forget our farmers and livestock producers make sure we eat the healthiest, most affordable food on the planet. These producers also take care of their livestock because it's the right thing to do. It is part of a farmer and rancher's values that embody everything they do.
It's also up to us in agriculture to expose the Human Society of the United States (HSUS) and People for the Ethical Treatment of Animals (PETA) for who and what they are. In case you haven't heard, these two organizations are leading the charge to "step up for animal welfare," while placing a stake through the heart of modern agriculture.
Go to their website and check it out. HSUS and others wants to remove meat, milk and eggs from the human diet, yours and mine.
Most American consumers have never lived or worked on a farm. Still they retain nostalgic visions of their grandparents' or great-grandparents' farms.
You know the story where those farmers and ranchers of old grew their own vegetables, milked a few cows, raised pigs for bacon, ham and pork chops and cared for a couple dozen chickens who laid eggs in an old white wooden chicken coop.
Like a lot of things from the past, nostalgia might appear to be better than it really was. Many of our grandparents were barely able to eke out a living while raising a large family.
The days of yesteryear on the farm took a lot of hard work from sunup to sundown. Many still went hungry or broke and times were lean.
Today's animal husbandry, or care and feeding of livestock, is no accident. Rather, it's because of the dedicated men, women and children who raise and care for this state's livestock.
For generations, Kansas farmers and ranchers have watched over and nurtured cattle, hogs, sheep, chickens and other livestock from sunup to sunset – every day of the year. The more comfortable these animal producers make their animals, the more productive they're going to be and the better opportunity they'll have to make a profit.
The health and welfare of livestock trumps everything else on the farm, even a producer's own comfort. That's been the recipe for success for more than 150 years in Kansas and with any luck it'll be the same for another 150 years.
Enjoy your food my friends. Eat healthy.
John Schlageck is a leading commentator on agriculture and rural Kansas. Born and raised on a diversified farm in northwestern Kansas, his writing reflects a lifetime of experience, knowledge and passion.
Keeping the Voice of Rural America Alive By: U.S. Senator Jerry Moran (R-Kan.)
On Capitol Hill, I spend a lot of time explaining that in rural Kansas community development can come down to whether or not there's a grocery store in town. It's something few people in Washington think much about, but in so many of our communities across Kansas keeping the local economy alive and well is about having a Main Street with a hardware store, grocer, pharmacy and a weekly newspaper.
Growing up in rural Kansas, newspapers are where I not only learned about the rest of the world, but also who won Friday night at the football game, who was getting married, who received a blue ribbon at the county fair and which new businesses were opening in town. As Kansans, we care about our neighbors and the local paper is a big part of how we connect to them. Strong local newspapers improve the quality of life for local citizens and help strengthen local communities.
But newspapers are so much more. In the 18th century they were a tool in the fight for independence, and the freedom of the press was established in the First Amendment. Newspapers also played a critical role in keeping Kansas Territory settlers informed of the rapid succession of events leading up to our state's admission to the Union in 1861. And today, newspapers help root out wrongdoing as a community watchdog.
The news about the World Company selling to a West Virginia-based newspaper company and Harris Enterprises selling five Kansas newspapers – The Ottawa Herald (which the Harris family has owned since 1907), The Hutchinson News, Salina Journal, The Garden City Telegram and The Hays Daily News – is disappointing because it will result in fewer of our papers being owned by Kansans. The benefit of your hometown paper being owned and operated by a member of a Kansas community is in their innate understanding of the local point of view. They know what news matters to you and your family, and they know the history of our state and people.
The digital age has changed the way we receive and share information. Seeing local news departments downsize, lay off reporters or shut their doors altogether should remind us all how important it is to support our local papers just like all other local businesses. We may no longer settle in with a print edition and our morning coffee at the kitchen table, or get to know our paperboy, but we can demonstrate our desire to keep community journalism alive by investing in online subscriptions, calling newsrooms with tips about upcoming events, and sharing articles with our neighbors. We can and must help slow the decline of newspaper readership – our communities depend on them just as much as they depend on us.
The reality is that the future of rural America is not a big concern for a majority of decision-makers in Washington, D.C. That's why a strong work ethic and genuine concern for others – values that bind Kansans together – are as important now as ever. Together we build up the strength and spirit of our communities to keep our home such a great place to live, work and raise a family. Supporting local news is just one piece of that puzzle, but it's up to us to make certain our local papers are a part of our shared futures.
GOVERNMENTAL NEWS
Unapproved Minutes of the Tuesday, September 13 Meeting of the Atchison County Commission
Pursuant to the law the board met in Regular session at 1:00 pm on the 1st floor of the courthouse with Chairman Bill Pohl calling the meeting to order with Commissioner Eric Noll present along with Pat Henderson, County Counselor, and County Clerk Pauline M Lee recorded the minutes. Commissioner Jeff Schuele was absent from the meeting
Board recited the pledge of Allegiance before the start of the meeting.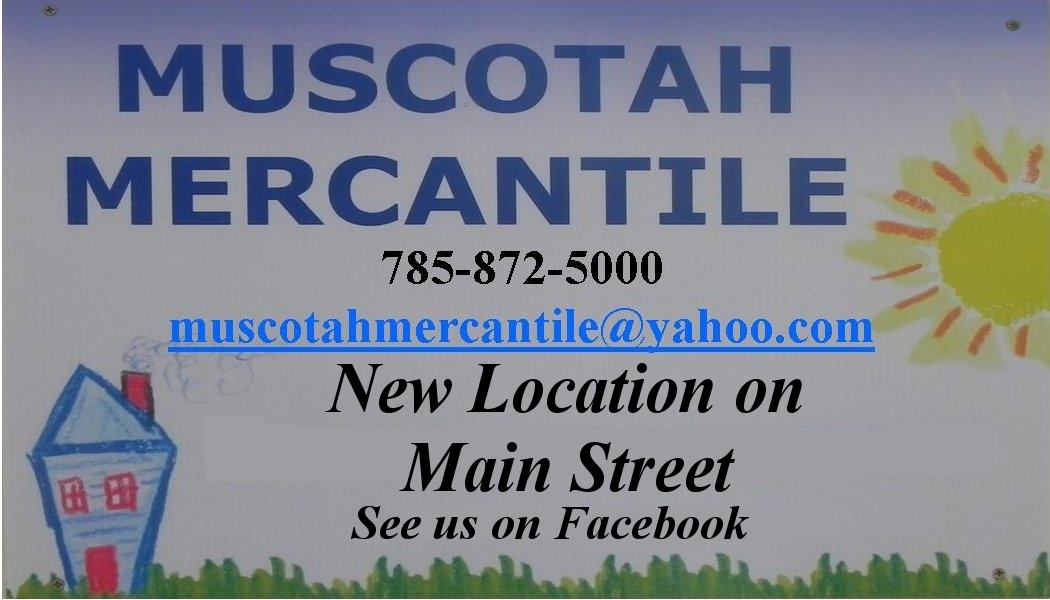 Minutes of September 6th were reviewed , Commissioner Noll had on 2nd page 6th paragraph to change the word from has to ask bond holders, after correction, Commissioner Noll made the motion to approve as corrected with Chairman Pohl second and calling for a vote, both voted aye, motion carried, 2-0 with Commissioner Schuele absent.
Committee Reports: Commissioner Noll stated that he attended the Multi County Health Board meeting last night, new billing system they are doing in house, everything working out okay. Chairman Pohl said he will be having a Project Concern board meeting tomorrow to go over budget and salaries.
New Business, Commissioner Noll asked about if it is possible to vote proxy by an absent commissioners, County Counselor said no, but it can be stated in minutes what their wishes were for the proposals.
Seth Howard, Road and Bridge Superintendent appeared and told the board that they had their newest truck have rear end damage, drive shaft went out on it, estimated cost is $5,744.96, Seth asked board to approve a purchase order in the amount of $6000 to cover any unforeseen expenses, Commissioner Noll made the motion to approve up to $6000 for the truck #90, Chairman Pohl second and called for a vote, both voted aye, motion carried, 2-0, Commissioner Schuele absent from meeting.
Seth also talked to the board about the proposal on two new trucks from Truck Center Co, Wichita, it is a state contract, it would be on two Freightliners, he told the board once the ones they have on lot sold any new ones would be at a higher cost, price per truck at this time is $158,948, Chairman Pohl asked Seth to ask the company if they would take trade in option, Chairman Pohl also asked if they could wait on a decision until next week when Commissioner Schuele would be back. Seth said they could he would notify the company about trade in and decision next week.
Joe Bowen, Maintenance appeared and presented information on county flags, he received three different quantity prices, 25 flags for $1,294.95 or $51.76 each; 50 flags for $2,349.95 or $46.99 each or 100 flags for $4,029.95 or $40.29 each, Board asked how many years to use up 25 flags, Joe said he lasted ordered in 2014, 13 of the 25 went to elected officials and commissioners that have left the county. Board thought 25 would be plenty to order at this time, Commissioner Noll made the motion to go with 25 quantity at a cost of $1294.95, Chairman Pohl second and called for a vote, both voted aye, motion carried, 2-0, Commissioner Schuele absent.
Joe also presented to the board proposals that he received from Riverbluff Architects on ADA survey, he thought it was about 5 or 6 years since last one, Chairman Pohl said he noticed Ambulance building on list, he thought they had it checked, Wes Lanter, Emergency Management and IT Director said that Roger Denton and fire department check out the building prior. Had questions concerning doing a survey on Recycling Center since it is not public anymore, Ambulance Facility Atchison County Lake and the County Extension Building. Joe told the board that anything that they come up with county would
have to fix. Cost would be $6,525.00, asked Joe to come back next week when Commissioner Schuele is back to discuss it further.
Chairman Pohl wanted it in the minutes that camera went off and was not noticed until now, it is on again.
Joe had another proposal on the east and north outside doors on the courthouse estimated cost on this proposal was $4,620 to lay out new door configurations on both doors, construction documents, including plans and specifications, bidding purposes, code footprint, submission of construction documents, assistance with bidding up to three meetings. Commissioner Noll asked if they will give you different options, Joe said he will be talking to them to get it done as cheaply as possible, have to also meet Kansas State Historical guidelines since the courthouse is on the National Historical , Board asked if Joe would come back next week when Commissioner Schuele was back to talk about it more
Board received a copy of letter from KCAMP to Wes Lanter, Emergency Management concerning the risk avoidance grant program and that it met the criteria for the program and the amount of $2000 was approved for the purchase of safety gear for the Emergency Management staff for 2016.
Board received letter from Kansas Department of Revenue, Property Valuation Division on the statistical and procedural compliance review and that Atchison County has met the substantial compliance.
Board approved abatements on personal property.
A Proclamation was presented at the board meeting on Childhood Cancer Awareness Month, Jamie Madison, HR Director asked the commissioners to have the clock tower light up with the color gold for the Childhood Cancer Awareness month of September. PROCLAMATION
Childhood Cancer Awareness Month
WHEREAS, children are our greatest treasures, and their health and well-being is a priority; among the most distressing health concerns today is the high incidence of childhood cancer, which claims too many precious and promising young lives; and
WHEREAS, Childhood cancer spares no one, affecting kids from every background; and
WHEREAS, Cancer kills more children than asthma, diabetes, cystic fibrosis, and pediatric AIDS combined; and
WHEREAS, it is estimated that 10,000 children are diagnosed with cancer every year; although rare, pediatric cancer is the leading disease related cause of death among children.
WHEREAS, the causes of childhood cancer are largely unknown, research has led to more successful forms of treatment and improvements in the quality of life for children coping with cancer and its side effects; and a larger number of long-term survivors now look forward to longer life expectancies, but unfortunately, many still face challenges or complications due to cancer; and
WHEREAS, the toll that cancer takes on a child and family is unimaginable, and usually causes delayed development in a young patient's life, education and growth, while parents cope with high costs, stress and other difficulties associated with caring for their ill child and entire family, often having to travel or relocate to obtain appropriate treatment; and
WHEREAS, throughout this month, we take the opportunity to thank the many dedicated healthcare professionals, organizations and parent advocacy groups that support childhood cancer patients and families by offering advice, encouragement, hope, and financial assistance, and that work tirelessly to lift the spirits of children suffering from cancer;
NOW, THEREFORE, the Atchison County Commissioners, Atchison, Kansas, do hereby proclaim September 2016 as CHILDHOOD CANCER AWARENESS MONTH
Given under our hand and the Official Seal of the County of Atchison in the State of Kansas, this 13th day of September in the year 2016.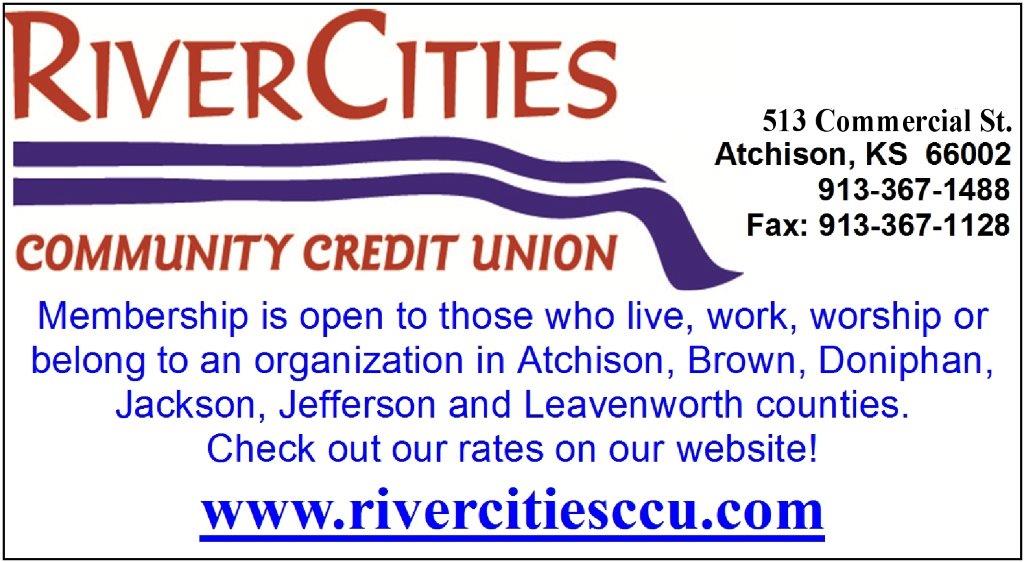 Henry W. Pohl, Chairman Eric Noll, Member
Attest: Pauline M. Lee, County Clerk
Commissioner Noll made the motion to approve the Proclamation as presented and to have the Courthouse Clock Tower light for the month of September in the color gold, Chairman Pohl second with Chairman Pohl calling for a vote, both voted aye, motion carried, 2-0, Commissioner Schuele was absent but in an email to County Counselor Pat Henderson stated he was in support of the proclamation.
Board reviewed the Neighborhood Revitalization Plan, City of Atchison adopted it at their meeting on Tuesday and the School Board of USD 409 will consider it at their next meeting in September. Commissioner Noll said he reviewed it earlier and compared it to what the had talked about earlier, Commissioner Noll made the motion to approve the Neighborhood Revitalization Plan as presented to them and to have Chairman Pohl sign in behalf of the county, Chairman Pohl second and called for a vote, both voted aye, motion carried, 2-0, Commissioner Schuele was absent.
Commissioner Noll made a motion to approve the inter local agreement between the city of Atchison and Board of County Commissioners and Unified School District No. 409 authorizing a program for neighborhood revitalization. And to have Chairman Pohl sign the inter local agreement in behalf of the county, Chairman Pohl second and called for a vote, both voted aye, motion carried, 2-0, Commissioner Schuele was absent.
County Counselor Pat Henderson said that Commissioner Schuele in an email stated his support of the Neighborhood Revitalization plan.
Commissioner Noll made a motion to go into executive session for forty five minutes and to come out at 2:55 pm on attorney client privilege and to have Pat Henderson, County Counselor and Wes Lanter, Emergency Management and IT Director and Jamie Madison, HR Director present. Chairman Pohl second and called for a vote, both voted aye, motion carried. 2-0.
Commissioner Noll made a motion to come out of executive session at 2:57 pm into open meeting, Chairman Pohl second and called for a vote, both voted aye, motion carried, 2-0, no decision made.
Wes Lanter, Emergency Management and IT Director appeared with a request to pay Key Finance the 4th payment on the phone system in the amount of $35,557.74, Board approved the request.
Wes also told the board that they received their plus program score card, and they received 9 out of 10 points for Workmen's comp, and also they had their building safety inspection and everything looked good have a few things that needed attention but everything is fixed now.
Bills for the week have been approved
Pat told the board that the corpse that floated down the river, no one has claimed so the county will be responsible for the cremation of the body in the amount of $325.00.
Commissioner Noll made the motion to adjourn at 3:07 pm with Chairman Pohl second and called for a vote, both voted aye, motion carried, 2-0, Commissioner Schuele was not present.
Attest: Pauline M. Lee, County Clerk
Moran Joins Senate Colleagues in Urging Senate Democrats to Protect Internet Freedom
WASHINGTON – U.S. Senator Jerry Moran (R-Kan.) joined U.S. Sens. Roy Blunt (R-Mo.), Richard Burr (R-N.C.), Chuck Grassley (R-Iowa), Ron Johnson (R-Wis.), James Lankford (R-Okla.), Mike Lee (R-Utah), Jeff Sessions (R-Ala.), Dan Sullivan (R-Alaska), Ted Cruz (R-Texas) and Roger Wicker (R-Miss.) today in releasing a joint statement urging Democratic senators to oppose the Obama administration's proposed Internet oversight transition set to take place on Oct. 1, 2016:
"It is profoundly disappointing that the Obama administration has decided to press on with its plan to relinquish United States oversight of crucial Internet functions, even though Congress has not given its approval. For years, there has been a bipartisan understanding that the ICANN transition is premature and that critical questions remain unanswered about the influence of authoritarian regimes in Internet governance, the protection of free speech, the effect on national security, and impacts on consumers, just to name a few.
"Without adequate answers to these questions, it would be irresponsible to allow the transition to occur in 15 days simply because of an artificial deadline set by the Obama administration.
"In fact, Democrats at both the state and national level have echoed many of these concerns. For example, former President Bill Clinton has warned that '[a] lot of people who have been trying to take this authority away from the U.S. want to do it for the sole purpose of cracking down on Internet freedom and limiting it and having governments protect their backsides instead of empower[ing] their people.'
"The issue of Internet freedom should unite us Americans – Republicans, Democrats, and independents alike. Partisanship and political gamesmanship have no place when it comes to the Internet, basic principles of freedom, and the right of individuals in our great nation and across the globe to speak online free from censorship.
"We urge our Democratic colleagues to work with us to ensure this transition does not occur on October 1."
JENKINS WEEKLY UPDATE
A Stronger Mental Health System In America:
This week, the House Energy and Commerce Health Subcommittee voted in unanimous, bipartisan favor of passing my bill, H.R. 1877, the Mental Health First Aid Act. This bill will equip community leaders – first responders, law enforcement, teachers and more – with training to recognize and provide critical assistance to community members with mental health needs. I now hope to see this bill continue to move forward through Congress and become law so that we can aid the millions of Americans in need.
This is the second Congress I have introduced the Mental Health First Aid Act. To read more about the legislation, click here.
Releasing Prisoners from Guantanamo Bay Endangers American Lives:
On Thursday, the House of Representatives voted in favor of H.R. 5351, legislation that would halt all prison transfers from Guantanamo Bay through January, 2017. President Obama, in his desperation to close the base, seems willing to transfer high risk prisoners despite the dangers that holds. And this week, the Obama administration confirmed that two more militants released from Guantanamo Bay have returned to the battlefield. This legislation would stop such a misguided practice. Unsurprisingly, since this is legislation that reflects the people's priorities, President Obama has threatened to veto it. However, I will keep fighting to prevent the President's actions from putting American lives in jeopardy.
Our Veterans Deserve Better:
For years, the Department of Veterans Affairs (VA) has been a mismanaged, unaccountable bureaucracy that has failed our veterans, with VA employees facing zero consequences for their continued mistakes. That's why on Wednesday, I voted for H.R. 5620, the VA Accountability First and Appeals Modernization Act – VA reform legislation that passed the House of Representatives with bipartisan support. There is no single overnight solution to the VA's problems, but this bill is an important step in equipping the VA with the tools needed to improve and provide America's veterans with everything they are owed, need and deserve.
Fighting For Our Farmers And Ranchers:
Earlier this year, federal courts mandated that the U.S. Fish and Wildlife Service(FWS) delist the lesser prairie chicken as a threatened species. Yet now, following petitions from fringe environmentalist groups, the FWS is considering relisting the chicken, despite successful local conservation efforts. This listing would be an unacceptable waste of federal resources and time, and it would hurt farmers, ranchers, landowners and local economies in Kansas and nationwide. I will continue working to prevent such burdensome government intrusion from happening.
Speaking In Honor Of Hunger Action Month:
On Wednesday morning, I spoke at a Congressional briefing about a new report on the importance of nutrition in the first 1,000 days of a child's life. As co-chair of the House Hunger Caucus, I know that without proper nutrition, these children are losing their chance to reach their full potential before they even get started. This report explores and raises important ideas about what we can do to put America's children on the path to a better future.
Receiving the Small Business Guardian Award:
It was an honor this week to receive the Small Business Guardian Award from the National Federation of Independent Business (NFIB). Small businesses are one of the driving forces of the American economy and I will continue to work to be a champion for small business in Congress.
Meeting with Kansans From The International Franchise Association:
I had a great time talking with some folks from home who were in Washington this week as members of the International Franchise Association. It was great to hear about their priorities.
Celebrating Constitution Day!:
On September 17, 1787, the American Constitution was signed, giving our young country rights that we continue to live by today. It is our guiding document and represents freedoms the envy of people the world over. This September 17th, join me in celebrating the freedom and liberty that our Founding Fathers ensured for us all. Happy Constitution Day!
ILLEGAL FOR TELEMARKETERS TO ASK YOU TO WIRE MONEY
For many years we have advised consumers that it's a bad idea to wire money to someone you spoke to over the phone. This is a common financial tool scammers use, because once you hit send at the wire terminal, the money is gone and nearly impossible to trace.
Effective earlier this year, it's not just a bad idea to wire someone money – it's against the law for them to even ask.
A new telemarketing sales rule was adopted by the Federal Trade Commission and went into effect in June that makes it against the law for any telemarketer to ask you to send money by "cash-to-cash transfers," commonly known as "wiring money." It also prohibits them from asking for payment in the form of reloadable cash cards, like MoneyPak or Vanilla Reload.
Another way scammers may try to get access to your funds is by asking for your bank routing and account numbers. The new rule also prohibits telemarketers from asking for this information.
If you get a call from a telemarketer who asks you to wire money, give them a gift card number or your bank account number, hang up immediately. The scammer has already violated the law by even asking for this information.
Your best bet when you need a product or service is to seek out a well-known, trusted local or national supplier, where you know you can find them again if something goes wrong. If you do choose to do business over the phone with a telemarketer, your best payment option is a credit card. These charges can be traced and disputed through your credit card issuer.
You can report scam calls to our office using our online complaint form at www.InYourCornerKansas.org or by calling (800) 432-2310.
Congresswoman Jenkins' Mental Health First Aid Bill Passes Out Of Subcommittee
WASHINGTON, DC – Yesterday, the House Energy and Commerce Health Subcommittee voted unanimously in bipartisan favor of Congresswoman Lynn Jenkins' (KS-02) legislation, H.R. 1877, the Mental Health First Aid Act. After the vote, Congresswoman Jenkins released the following statement:
"Mental Health First Aid is about training community leaders – first responders, law enforcement, teachers and more – to recognize and respond to the mental health needs of their communities. Millions of people in the US are affected by mental illness each year, and they need our help. This bill will provide vital resources to equip professionals, who often have little training, with improved abilities to spot someone struggling to cope with a mental health issue and provide the critical assistance in their time of need. I now hope to see this legislation continue to move through Congress and become law so that we can aid the millions of Americans in need."
Items To Note
- The Mental Health First Aid Act is strongly supported by the National Council for Behavioral Health. Congresswoman Jenkins was named the 2015 Behavioral Health Champion by the National Council for her advocacy on Mental Health First Aid.
- Congresswoman Jenkins has worked closely with Bert Nash Mental Health Center in Lawrence, Kansas, and with their CEO David Johnson, on the issue of Mental Health First Aid. Bert Nash's programs help educate and train the public to understand and support people living with mental illness.
- Congresswoman Jenkins introduced the Mental Health First Aid Act with Congresswoman Doris Matsui (D-CA) during the 114th Congress. The Congresswoman also introduced the same legislation during the 113th Congress with Congressman Rob Barber (D-AZ).
AGRICULTURE IS VITAL TO THE KANSAS ECONOMY ~ Governor Sam Brownback
Kansas is deservedly recognized as a powerhouse in production agriculture. From the first settlers like notable Kansan C.B. Schmidt, who led the immigration of Russian Mennonites to Kansas in the late 1800s, to today's farmers Kansans have always recognized the challenge and reward of agriculture.
Earlier this week, I had the opportunity to travel throughout south-central Kansas talking with and hearing from leaders in agriculture, including Jim Schmidt, a descendant of those original Russian Mennonite immigrants, who still farms in Kansas. The challenges he and others face today are different than those faced by their ancestors. Today, concerns about preserving water resources, increasing global competition and changing consumer demands must be addressed for agribusinesses to succeed. Weather conditions from drought to flood or excessive heat to extreme cold always present a risk to crop yields and agriculture.
These challenges affect more than just farmers, ranchers and other agricultural businesses in our state. Today, the agriculture industry in Kansas represents 43 percent of the state's economy and is valued at more than $62 billion. That makes agribusiness in Kansas important to all of us.
One of the most important issues facing agribusiness today is water conservation and preservation. Water was over-allocated for decades and it is important for us to address this issue now to ensure an adequate water supply for the state and future generations. These efforts are succeeding because of men and women who are willing to manage risk and adopt new technologies and practices.
Kansas farmers are pushing through hard times, with commodity and other prices being low. Growing the Kansas economy is a key priority for me, and that means helping our agribusinesses to succeed.
There are substantial things we can do long-term: We must be focused on ensuring our agricultural producers have access to reliable, efficient and modern transportation networks to move their products to market. We must recruit and retain the employees these businesses – big and small – need to be successful. We must partner with industry to address regulatory and statutory roadblocks at the local, state and federal levels.
We know Kansas has been blessed with tremendous natural resources — from water to fertile land — and that we must be good stewards of those resources so they are available for our children and grandchildren.
This is a key time for Kansas to focus on moving into the future as we develop strategic plans for agricultural growth.
MISCELLANEOUS PRESS RELEASES
Kansas FSA Updates
Program Payments to be Issued in October
Producer Eligibility includes CCC-941 Adjusted Gross Income (AGI) Certifications
Annual Conservation Reserve Program (CRP) rental payments are scheduled to be paid to eligible producers the first week of October. Also in October, due to the downturn in commodity market prices, FSA will likely be issuing 2015 Agriculture Risk Coverage (ARC) and Price Loss Coverage (PLC) payments. Final commodity yields and prices will be determined AFTER October 1. Current information about projected prices and payments can be found at http://www.fsa.usda.gov/programs-and-services/arcplc_program/arcplc-program-data/index.
Producers must have the CCC-941 for the applicable payment year on file certifying their AGI compliance before any payments can be issued. All farm operators/tenants/owners who have not filed a CCC-941 and have pending payments should IMMEDIATELY file the form with their recording county FSA office. Farm operators and tenants are encouraged to ensure that their landowners have filed the form.
USDA Offers Flood Impacted Kansas Farmers and Ranchers Immediate Disaster Assistance
Farm Service Agency Stands Ready to Assist Agricultural Producers Slammed by Recent Heavy Rains
Kansas Farm Service Agency (FSA) reminds farmers and ranchers across the state of federal farm program benefits that may be available to help eligible producers recover from recent heavy rains and flooding.
FSA offers disaster assistance and low-interest loan programs to assist agricultural producers in their recovery efforts following floods or similar qualifying natural disasters. Available programs and loans include:
Non-Insured Crop Disaster Assistance Program (NAP) - provides financial assistance to producers of non-insurable crops when low yields, loss of inventory, or prevented planting occur due to natural disasters (includes native grass for grazing). Eligible producers must have purchased NAP coverage for 2016 crops.
Livestock Indemnity Program (LIP) - offers payments to eligible producers for livestock death losses in excess of normal mortality due to adverse weather. Eligible losses may include those determined by FSA to have been caused by hurricanes, floods, blizzards, wildfires, tropical storms, tornados lightening, extreme heat, and extreme cold. Producers will be required to provide verifiable documentation of death losses resulting from an eligible adverse weather event and must submit a notice of loss to their local FSA office within 30 calendar days of when the loss of livestock is apparent.
Tree Assistance Program (TAP) – provides assistance to eligible orchardists and nursery tree growers for qualifying tree, shrub and vine losses due to natural disaster.
Emergency Assistance for Livestock, Honeybees, and Farm-Raised Fish Program (ELAP) - provides emergency relief for losses due to feed or water shortages, disease, adverse weather, or other conditions, which are not adequately addressed by other disaster programs. ELAP covers physically damaged or destroyed livestock feed that was purchased or mechanically harvested forage or feedstuffs intended for use as feed for the producer's eligible livestock. In order to be considered eligible, harvested forage must be baled; forage that is only cut, raked or windrowed is not eligible. Producers must submit a notice of loss to their local FSA office within 30 calendar days of when the loss is apparent. ELAP also covers up to 150 lost grazing days in instances when a producer has been forced to remove livestock from a grazing pasture due to floodwaters. For beekeepers, ELAP covers beehive losses (the physical structure) in instances where the hive has been destroyed by a natural disaster including flooding, high winds and tornadoes.
Emergency Loan Program – Available to producers with agriculture operations located in a county under a primary or contiguous Secretarial Disaster designation. These low interest loans help producers recover from production and physical losses due to drought, flooding.
Emergency Conservation Program (ECP) - provides emergency funding for farmers and ranchers to rehabilitate land severely damaged by natural disasters; includes fence loss.
HayNet - is an Internet-based Hay and Grazing Net Ad Service allowing farmers and ranchers to share 'Need Hay' ads and 'Have Hay' ads online. Farmers also can use another feature to post advertisements for grazing land, specifically ads announcing the availability of grazing land or ads requesting a need for land to graze. www.fsa.usda.gov/haynet.
To establish or retain FSA program eligibility, farmers and ranchers must report prevented planting and failed acres (crops and grasses). Prevented planting acreage must be reported on form FSA-576, Notice of Loss, no later than 15 calendar days after the final planting date as established by FSA and Risk Management Agency (RMA).
For more information on disaster assistance programs and loans visit www.fsa.usda.gov/ or contact your local FSA Office.
Producers Should Carefully Consider 2016 Commodity Marketing Assistance Options
The 2014 Farm Bill reauthorized 2014-2018 crop year Marketing Assistance Loans (MALs) and Loan Deficiency Payments (LDPs). MALs and LDPs provide financing and marketing assistance for grain commodities such as wheat, feed grains, soybeans and other oilseeds, pulse crops, rice, peanuts, cotton, wool and honey. The 2014 Farm Bill also included a new payment limitation of $125,000 per individual producer for the total amount of payments received from Loan Deficiency Payments (LDP), Marketing Assistance Loan gains, Price Loss Coverage (PLC) and Agricultural Risk Coverage (ARC) programs. Exempt from the payment limitation are market gains through the new Commodity Certificate Exchange (CCE).
As grain prices continue to drop, producers are being prompted to request marketing assistance daily through LDPs or MALs at county FSA offices across Kansas. However, with these reduced prices also comes the potential for significantly higher 2016 ARC/PLC payment rates, which will be announced and issued for 2016 crops in the fall of 2017. It is very important that producers consider how the new $125,000 payment limitation may affect them when requesting assistance, and carefully weigh the options between LDPs or MALs. To be eligible for either LDP or MAL, producers must retain beneficial interest (title and control) of the grain from the time of planting through the date the producer requests LDP or MAL.
LDPs provide cash payments to producers and rates are determined daily. To request LDP, producers must file FSA Form CCC-633EZ (page 1) with their FSA county office BEFORE losing beneficial interest in the commodity. The LDP rate in effect is determined by the amount the commodity loan rate exceeds the CCC-determined value, which is the lesser of the 30-calendar day Posted County Price (PCP) or the alternative PCP, which is a 5-calendar day rolling average. Both the 30-day and 5-day PCP rates are calculated using a "moving average" over the number of days, using two terminal markets and location differentials for each county. LDP rates are in effect until the next business day, 7:00am EST.
MALs typically provide producers with interim cash flow during times of low market prices and are considered "nonrecourse" because they can be redeemed by delivering the commodity under loan to the government as full payment. The three MAL repayment options are:
principal plus interest (when market price is above the loan rate)—1.50% September interest rate repayments based on market price when the market price is below principal plus interest, which results in a Marketing Loan Gain Commodity Certificate Exchange, when the PCP is less than the loan rate, which results in a Certificate Exchange Gain (exempt from the $125,000 payment limitation and AGI rules Commodity Certificates are available to loan holders having outstanding nonrecourse loans for wheat, soybeans, feed grains, upland cotton, rice, pulse crops (dry peas, lentils, large and small chickpeas), peanuts, wool, and designated minor oilseeds. These certificates can be purchased at the posted county price (or adjusted world price or national posted price) for the quantity of commodity under loan, and must be immediately exchanged for the collateral, satisfying the loan.
Producers should contact their county offices to take advantage of these marketing assistance tools, or find more information at http://www.fsa.usda.gov/programs-and-services/price-support/Index. Daily Posted County Prices and LDP rates can be checked at http://www.fsa.usda.gov/programs-and-services/price-support/ldp-rates/index.
Direct Loans Available for Farm Operations
FSA offers direct farm ownership and direct farm operating loans to producers who want to establish, maintain or strengthen their farm or ranch. FSA loan officers process, approve and service direct loans.
Direct farm operating loans can be used to purchase livestock and feed, farm equipment, fuel, farm chemicals, insurance and other costs including family living expenses. Operating loans can also be used to finance minor improvements or repairs to buildings and to refinance some farm-related debts, excluding real estate.
Direct farm ownership loans can be used to purchase farmland, enlarge an existing farm, construct and repair buildings, and to make farm improvements.
The maximum loan amount for both direct farm ownership and operating loans is $300,000 and a down payment is not required. Repayment terms vary depending on the type of loan, collateral and the producer's ability to repay the loan. Operating loans are normally repaid within seven years and farm ownership loans are not to exceed 40 years.
Please contact your local FSA office for more information or to apply for a direct farm ownership or operating loan.
FSA Loan Interest Rates for September 2016
arm Operating—Direct & Microloan--2.125
Farm Ownership—Direct & Microloan--3.125
Farm Ownership—Direct, Joint Financing--2.50
Farm Ownership—Down Payment--1.50
Actual Loss Emergency Loans--3.125
Farm Storage Facility Loans (3-12 years)--0.875—1.625
Farm Loan Servicing Helps Borrowers Succeed
FSA's mission is not limited to providing just credit — it is to provide supervised credit. This means that FSA works with each direct loan borrower to identify specific strengths and opportunities for improvement in farm production and management, and then works with the borrower on alternatives and other options to address the areas needing improvement to achieve success. Learning improved business planning and financial acumen through supervised credit is the difference between success and failure for many farm families.
There are loan servicing options for Farm Service Agency loan customers during financial stress. The Farm Loans Overview Fact Sheet lists our various servicing tools available to existing borrowers. If you are a borrower who is unable to make payments on a loan, contact your local FSA Farm Loan Manager to learn about the options available to you.
USDA Extends Margin Protection Program for Dairy Enrollment Deadline
USDA announced that it will extend the deadline for dairy producers to enroll in the Margin Protection Program (MPP) for Dairy to Dec. 16, 2016, from the previous deadline of Sept. 30. This voluntary dairy safety net program, established by the 2014 Farm Bill, provides financial assistance to participating dairy producers when the margin – the difference between the price of milk and feed costs – falls below the coverage level selected by the producer. A USDA web tool, available at www.fsa.usda.gov/mpptool, allows dairy producers to calculate levels of coverage available from MPP based on price projections.
USDA Climate Hub Building Block: Conservation of Sensitive Lands
USDA Climate Hubs are working with producers, ranchers, pasture and forest landowners to effectively partner in ways to help reduce climate change. To aid in this partnership, USDA established the 10 Building Blocks for Climate Smart Agriculture and Forestry.
One such Building Block is the "Conservation of Sensitive Lands". The term "sensitive lands" denotes soils and landscapes that are valuable due to properties (e.g., high organic matter, wet hydrology) and/or function (e.g., wildlife habitat, filtration, and hydrologic storage). Typical examples of these soils are organic rich histosols, floodplains, or wetlands along riparian areas. Properties and functions of these soils are easily disrupted from agricultural or urban land use.
Sensitive lands that are used for agricultural production can be protected by changes in land use (long-term cover). This reduction in land use intensity can provide multiple environmental benefits, including substantial GHG mitigation that occurs as carbon is sequestered or preserved in soils and vegetation. When land is removed from crop production, several activities—including tillage, nitrogen fertilization, and energy use—are substantially reduced or eliminated, generating additional GHG mitigation.
FSA and NRCS are committed to identifying these sensitive lands and encouraging landowners, farmers, and ranchers to voluntarily adopt conservation systems--using financial and technical assistance--to generate GHG benefits. To read more about Conservation of Sensitive Lands, click the following link: http://www.usda.gov/oce/climate_change/building_blocks/4_SensitiveLands.pdf
For more information about the USDA Climate Hubs click here: http://www.climatehubs.oce.usda.gov/
Nomination Deadline: September 22, 2016
Extended Solicitation for Council for Native American Farming and Ranching Nominees
FEDERAL REGISTER – The USDA announces that it is extending the solicitation period for individuals to be considered for membership on the Council for Native American Farming and Ranching. Candidates who wish to be apply and be considered on the Council for Native American Farmers and Ranchers must submit an AD-755 application form and resume to the Secretary of Agriculture. Cover letters should be addressed to the Secretary of Agriculture. The application form can be found at: http://www.usda.gov/documents/OCIO_AD_755_Master_2012.pdf.
All nomination materials should be mailed in a single, complete package. All nominations for membership should be sent to:
Thomas Vilsack, Secretary
U.S. Department of Agriculture
1400 Independence Avenue SW.
Washington, DC 20250
Attn: Office of Tribal Relations
Please send comments to the Office of Tribal Relations, 500A Whitten Building, 1400 Independence Avenue SW., Washington DC 20250, or by e-mail at Tribal.Relations@osec.usda.gov.
CRP Payment Limitation Reminder
Payments and benefits received under the Conservation Reserve Program (CRP) are subject to the following: payment limitation by direct attribution foreign person rule average adjusted gross income (AGI) limitation
The 2014 Farm Bill continued the $50,000 maximum CRP payment amount that can be received annually, directly or indirectly, by each person or legal entity. This payment limitation includes all annual rental payments and incentive payments (Sign-up Incentive Payments and Practice Incentive Payments). Annual rental payments are attributed (earned) in the fiscal year in which program performance occurs. Sign-up Incentive Payments (SIP) are attributed (earned) based on the fiscal year in which the contract is approved, not the fiscal year the contract is effective. Practice Incentive Payments (PIP) are attributed (earned) based on the fiscal year in which the cost-share documentation is completed and the producer or technical service provider certifies performance of practice completion to the county office.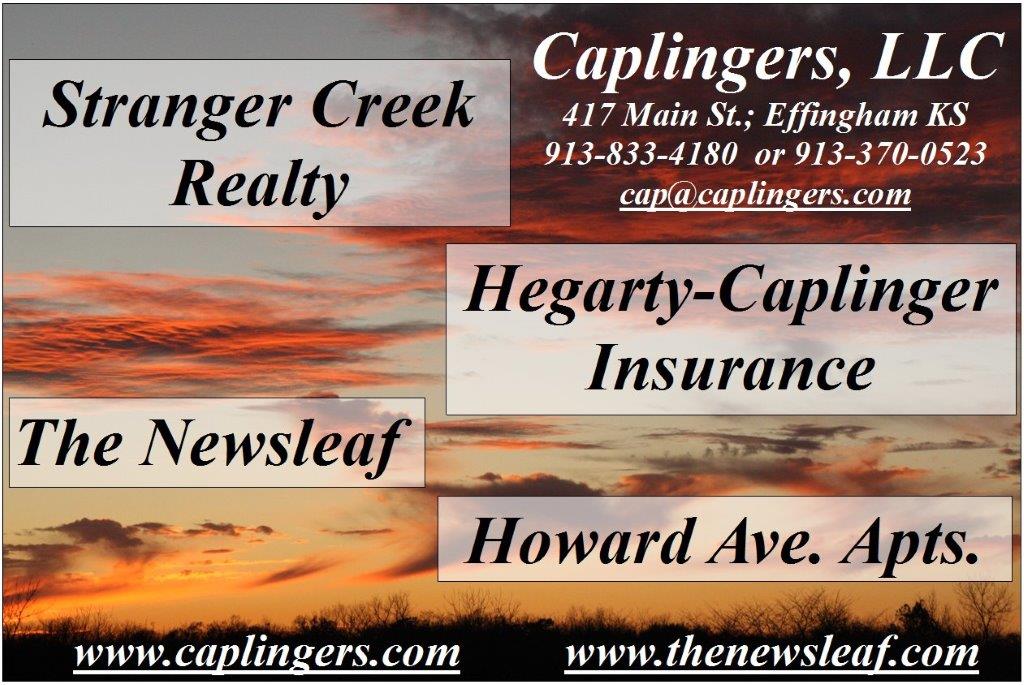 Such limitation on payments is controlled by direct attribution.
Program payments made directly or indirectly to a person are combined with the pro rata interest held in any legal entity that received payment, unless the payments to the legal entity have been reduced by the pro rata share of the person.
Program payments made directly to a legal entity are attributed to those persons that have a direct and indirect interest in the legal entity, unless the payments to the legal entity have been reduced by the pro rata share of the person.
Payment attribution to a legal entity is tracked through four levels of ownership. If any part of the ownership interest at the fourth level is owned by another legal entity, a reduction in payment will be applied to the payment entity in the amount that represents the indirect interest of the fourth level entity in the payment entity.
Essentially, all payments will be "attributed" to a person's Social Security Number. Given the current CRP annual rental rates in many areas, it is important producers are aware of how CRP offered acreages impact their $50,000 annual payment limitation. Producers should contact their local FSA office for additional information.
NOTE: The information in the above article only applies to contracts subject to 4-PL and 5-PL regulations. It does not apply to contacts subject to 1-PL regulations.
FHSU COLLEGE NAMED IN HONOR OF W.R. AND YVONNE ROBBINS
HAYS, Kan. – The Kansas Board of Regents today approved naming Fort Hays State University's College of Business and Entrepreneurship the W.R. and Yvonne Robbins College of Business and Entrepreneurship.
In addition, a section of the building will be named the Robbins Banking Institute.
Robbins, an alumnus from Fort Hays State University, and his wife, Yvonne, are longtime, devoted supporters of the university. He is chair of Farmers Bank and Trust, Great Bend, which owns and manages seven locations in central Kansas and two in Johnson County.
After graduating with a Bachelor of Science in education, W.R. Robbins spent two years teaching math and science before moving into the banking industry. In 1971, he bought his first bank, Farmers State Bank of Albert, which comprised $4 million in assets at the time. Presently, Farmers Bank and Trust has assets of about $775 million, nine locations and 110 employees.
During the past 50 years, Robbins has been actively involved with Fort Hays State University in many capacities and served in a variety of executive board positions, including president of the FHSU Foundation. In 2000, he was selected as chair of FHSU's $30 million Centennial Capital Campaign.
When asked what advice he would offer students just beginning their college careers, Robbins said, "Set your sights on what you want and combine it with passion and commitment."
"Mr. Robbins grew a small-town, single-facility bank into a chain of rural banks. He represents the essence of entrepreneurial excellence," said President Mirta M. Martin. "From humble beginnings as a child growing up in central Kansas, to the CEO and chairman of a multi-million dollar banking corporation, his life's journey has certainly been an example of the importance of Kansas work ethic and values."
An official dedication of the college and its new name is scheduled for Oct. 20.
American hero speaks to FHSU audience ~ Randy Gonzales, University Relations and Marketing
HAYS, Kan. -- Looking back, Spencer Stone said it feels like he was meant to be a passenger on a train to Paris on Aug. 21, 2015.
Stone, an Airman First Class at the time, and two of his friends, Anthony Sadler and Army Specialist Alec Skarlatos, were vacationing in Europe. They were headed from Amsterdam to Paris when they heard a commotion on the train. A terrorist with an AK-47 automatic rifle emerged from the bathroom.
Mark Moogolian, an American-born Frenchman, wrested the rifle from the terrorist, later identified as Ayoub El Khazzani. After the scuffle, the terrorist shot Moogolian in the back with a pistol. The bullet broke two ribs and nicked his carotid artery. Moogolian dropped the rifle, and the terrorist picked it up.
Then, Stone and his friends took action.
"I figured it was now or never," said Stone, who was the guest speaker Tuesday night at Fort Hays State University's Memorial Union's Black and Gold Room. "I'm not going to die sitting down."
Stone's talk was part of the Quest Leadership curriculum, sponsored by FHSU's Department of Leadership Studies and the Center for Student Involvement. Stone and his friends charged the terrorist, who attempted to shoot Stone, but his AK-47 misfired.
Stone, who had just recently taken up jujitsu, attempted to subdue the attacker with a choke hold. El Khazzani first attempted to shoot Stone with his pistol, then pulled out a box cutter and stabbed Stone in his back and his left hand, severing the tendon and nerve by his thumb.
Stone, with the aid of British businessman Chris Norman, eventually subdued the attacker. Stone's choke hold rendered the terrorist unconscious.
"Even though it spanned all of two minutes, it seemed like an eternity," said Stone.
After the attacker was tied up, Stone turned his attention to Moogolian. A medical technician in the Air Force, Stone knew he had to stop the bleeding. He found the carotid artery and applied pressure. He kept that pressure on for the next 30 minutes until the train reached Paris and medical help arrived.
Ironically, Stone wouldn't have known what to do if he hadn't been unsuccessful in the Air Force. He was disqualified from being a member of the Para rescue men due to a difficulty in depth perception and was unsuccessful in a survival, evasion, resistance and escape program. That led to Stone becoming a medical technician instead.
"Throughout my military career I was kind of guided into this direction," Stone said. "I almost feel like I was destined to be on that train. I had the skill to save Mark's life."
Stone said leadership and followership are both important, and failure is an important part of leadership.
"I've failed a ton in my life," he said. "Failure is one of the most important experiences."
Stone was promoted to staff sergeant shortly after the attack on the train, and he and his two friends received a phone call from President Obama, and later met him at the White House. Stone and his two friends were also presented with medals, France's Legion d'Honneur.
Hays resident Sue Bickle heard Stone was coming to town, so she ordered a book, "The 15:17 to Paris: The True Story of a Terrorist, a Train, and Three American Heroes," so he could sign it. Bickle's younger sister, Paula Carlson, knew Stone when he was growing up in Sacramento, Calif., and Bickle wanted to meet him. Bickle was impressed with Stone's talk.

"I think he's got a really good message for people as far as the way we need to believe in ourselves and do what we need to do," she said.
Looking ahead, Stone, 24, plans to leave the Air Force in the next few months and go to college at San Diego State University and major in international security and conflict resolution.
"I kind of live my life with a sense that I still have a lot to do," he said. "I'm alive for a reason. I don't know what that reason is. I guess I'm trying to find it. I'm on a journey."
ATTENDING CAREER FAIRS CAN PAY BIG DIVIDENDS, SAYS FORT HAYS STATE GRADUATE STUDENT ~ Diane Gasper-O'Brien, University Relations and Marketing
HAYS, Kan. -- Although it might seem like it to some, Cody Scheck isn't making a career out of attending Career-Internship Days at Fort Hays State University.
But Scheck will be the first to say that networking at a lot of those events led directly to career opportunities for him.
Scheck, who grew up in nearby Victoria and stayed close to home to attend college, attended many a career fair during his college days at FHSU, where he earned a bachelor's of business administration in accounting in 2015.
He is now an accountant at Adams, Brown, Beran & Ball CPA firm in Hays and was attending Wednesday's fall career fair in a different capacity for the first time.
Scheck was one of several Fort Hays State grads who work for ABBB who were greeting interested students as they made their way around the circle of booths in Gross Memorial Coliseum.
"This is my sixth career fair," Scheck said with a smile. "This is where I found my three internships."
One of those internships was with ABBB, where he stayed on as a student worker, then went full time upon graduation.
"Being here (at the fair) is such a good contact base," Scheck added.
Nearly 75 businesses and organizations from employers representing numerous occupations were present at the fair.
Several students were decked out in business attire, handing out their resumes and visiting with various representatives at the tables. Others wore more traditional college clothing and sported backpacks while picking up brochures and business cards.
Wyatt Sharp hung around the Kansas Highway Patrol table for some time, visiting with Trooper Cory Beard from Topeka, who was manning the KHP table.
Sharp, a senior from Goddard majoring in criminal justice, will graduate in May and said he is strongly considering a career in law enforcement because "it's a right and just field. They do a lot of good for people."
Beard said he attended similar job fairs while in college at the University of Missouri-Kansas City.
"it just gives you an opportunity to see what's all out there," Beard said.
Scheck agreed.
"The networking chain I've developed being at all those fairs is amazing," said Scheck, currently a graduate teaching assistant at FHSU working on his master's of business administration in accounting. "There are so many employers I know on a first-name basis now. I enjoy being here a lot."
Zika Virus Update | September 16, 2016
The Numbers:
Zika Case Count: As of September 14, there were more than 20,800confirmed cases of Zika virus in U.S. States and Territories.
3,176confirmed cases of Zika in U.S. States and District of Columbia.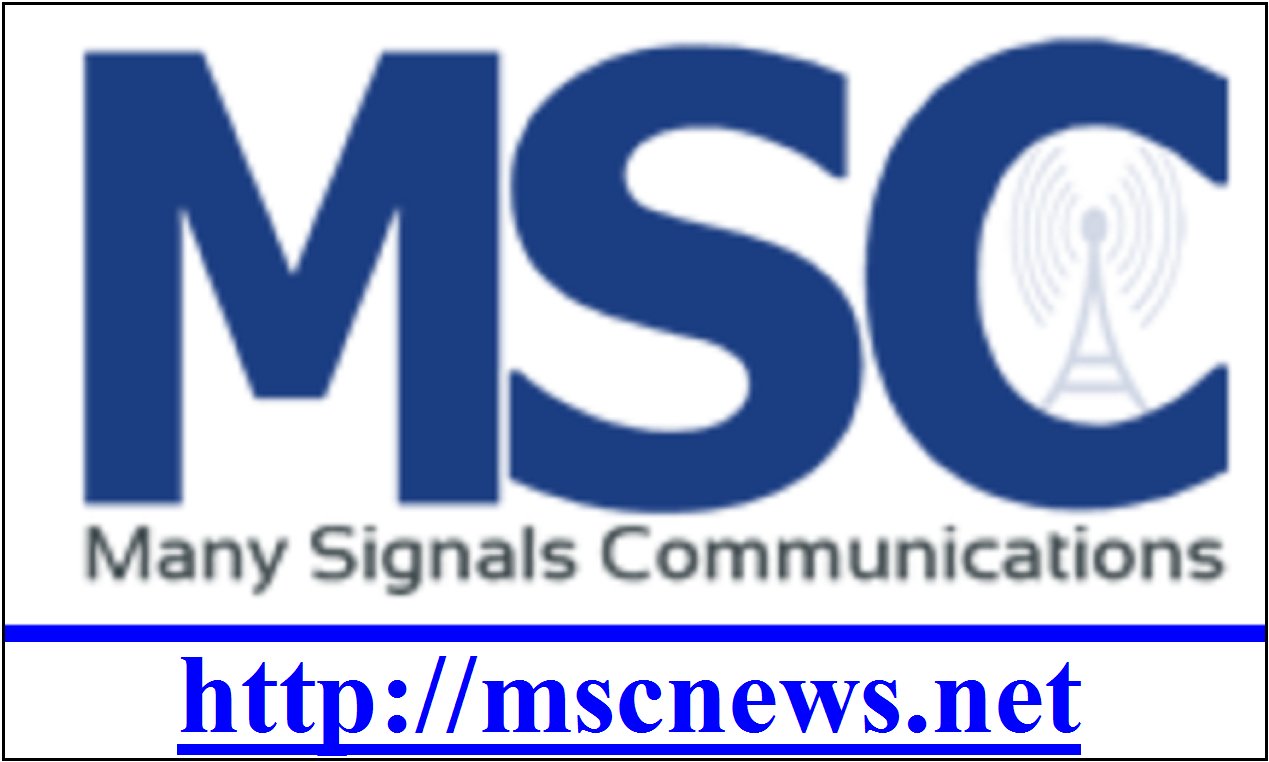 17,694confirmed cases of Zika in U.S. Territories.
Pregnant women with evidence of Zika virus: As of September 8, there were more than 1,880pregnant women with evidence of Zika virus.
731 pregnant women in U.S. States and District of Columbia.
1,156pregnant women in U.S. Territories.
For a state-by-state table of Zika cases in the U.S. visit: http://www.cdc.gov/zika/geo/united-states.html
As of September 9, 2016, HHS has obligated a total of $321 million of the funding redirected in April for the domestic Zika response.
Theme for the week of September 19, 2016:Test Your Zika Knowledge
The Zika theme for the week of September 19 is Test Your Zika Knowledge.CDC has answers to your questions about Zika.
Notable Zika News:
CDC MMWR: Preliminary Findings from an Investigation of Zika Virus Infection in a Patient with No Known Risk Factors Utah, 2016: On Tuesday, CDC posted online as an MMWR Early Release, Preliminary Findings from an Investigation of Zika Virus Infection in a Patient with No Known Risk Factors in Utah. This investigation suggests the possibility of a new transmission route for Zika virus, given that the patient had no known risk factors for becoming infected with the virus, and had close contact with the index patients body fluids during his illness. To read the MMWR in its entirety, please click here. If you have any questions about this MMWR, please email:media@cdc.gov
CDC MMWR: Zika Virus Disease Cases 50 States and the District of Columbia, January 1July 31, 2016: Also on Tuesday, CDC posted online as an MMWR Early Release, Zika Virus Disease Cases 50 States and the District of Columbia, January 1July 31, 2016.As of September 3, 2016, a total of 2,382 confirmed and probable cases of Zika virus disease with symptom onset during January 1July 31, 2016, had been reported from 48 of 50 U.S. states and the District of Columbia. Most cases (2,354; 99%) were travel-associated. Twenty-eight (1%) cases were reported as locally acquired, including 26 associated with mosquito-borne transmission, one acquired in a laboratory, and one with an unknown mode of transmission. To read the MMWR in its entirety, please click here. If you have any questions about this MMWR, please email:media@cdc.gov
WILDLIFE AND PARKS REPORTS
National Hunting and Fishing Day Celebrates Hunters and Anglers
PRATT – National Hunting and Fishing Day (NHFD) is Saturday, Sept. 24, 2016, to recognize the amazing contributions hunters and anglers have made to wildlife conservation over the past 100 years. Gov. Sam Brownback has signed a proclamation officially dedicating Sept. 24 as National Hunting and Fishing Day in Kansas, crediting Kansas hunters and anglers for their positive impact on wildlife conservation and the state's economy.
The 2016 Honorary Chair is Johnny Morris, founder of Bass Pro Shops, and the theme of this year's nationwide celebration is "Hunt. Shoot. Fish. Share the pride." Since the Federal Aid in Wildlife Restoration Act was passed in 1937, hunters have provided more than $7 billion to state wildlife conservation programs through excise taxes on hunting and shooting equipment. Currently, hunters pay more than $371 annually into the federal program, and when you add the nearly $800 million they spend on licenses and permits and another $440 million they donate to conservation organizations each year, it's evident that hunters fund wildlife conservation programs in the U.S.
On the fishing side, U.S. anglers and boaters have paid nearly $8 billion into the Sport Fish Restoration Program since it was established in 1950. That money is distributed to state agencies for fisheries conservation programs, aquatic resource education, boating access, and the Clean Vessel Act program. Annually, anglers pay nearly $400 million into the federal program, $657 million in license fees and more than $400 million in private donations annual for fisheries conservation programs.
In Kansas, hunters and anglers pump more than $600 million into our state's economy annually, supporting 9,300 jobs and paying $69 million in state and local taxes.
While the money provided to wildlife and fisheries programs by hunters and anglers is impressive, the wildlife success stories are even more amazing. Species, such as white-tailed deer, pronghorn antelope, wild turkey, and giant Canada geese, that were on the brink of extinction around the turn of the century are now abundant and existing in healthy populations across the country. Today's state fisheries programs produce a variety of quality angling opportunities that were unthinkable just 50 years ago. And while the focus is usually on game animals and sport fish, the conservation programs implemented benefit far more non-game species.
To learn more about the National Hunting and Fishing Day 2016, go to www.nhfday.org. To learn more about the Wildlife and Sport Fish Restoration program, go to https://wsfrpograms.fws.gov. Contact your local Kansas Department of Wildlife, Parks and Tourism office to see if any NHFD events are planned near you.
Johnson County Pheasants Forever To Host Family Fun Day
OVERLAND PARK – The Johnson County Pheasants Forever (PF) Chapter is hosting the Outdoor Family Fun Day/Youth and Women's Hunt on Saturday, Oct. 1 at Eckman's Hunting Preserve, 988 E 1800 Rd., Baldwin City. Free activities include target shooting, wingshooting instruction with NSCA Level III Instructor John Francis, a casting challenge, archery, and pellet gun shooting. Lunch and snacks are provided and participants can win raffle prizes.
Hunting opportunities will be available for youth age 12-15 who have hunter education certification and are accompanied by an adult sponsor, and women who are novice hunters. All women participants must have a valid hunting license and be accompanied by a licensed mentor. Hunters must reserve a spot in advance by calling (913) 636-3369 or emailing james.miazzojr@wfadvisors.com. For more information, visit jocopheasantsforever.org.
National Wild Turkey Federation Youth Camp Oct. 1-2
COUNCIL GROVE – The National Wild Turkey Federation (NWTF) will hold the 2016 NWTF Kansas State JAKES Camp, October 1-2 at White Memorial Camp, 6 miles north of Council Grove, off highway K177. The camp is open to youth 17 and younger and features fishing, arts and crafts, BB gun shooting, trap and target shooting, 3D archery, canoeing, flint knapping, and turkey calling with turkey hunting legend Ray Eye. Youth participants can attend up to six programs on Saturday, and on Saturday evening JAKES members can participate in the annual NWTF Kansas Turkey Calling contest. Prizes will be awarded to the top three places in two divisions: JAKES, age 12 and under and Xtreme JAKES, age 13 to 17. Later in the evening, wildlife impersonator Ralph Duren will entertain everyone with his "Calls of the Wild" program.
On Sunday, Pastor Gary Cargill will start the day with a sunrise service. Activities on Sunday morning include a presentation by Mick Bowman on predator calling and a program by Ray Eye on youth turkey hunting.
The cost is $20 for JAKES members, $30 for non-JAKES members (which includes a JAKES membership), and $20 for adults. Attendees may tent camp (bring your own tent) Saturday night or commute both days. Attendees also have the option to stay in a cabin with bunk beds and a shared bath for an additional fee. Boys and girls will have separate cabins. There are also a few RV hookups. The cost includes lunch and supper on Saturday and breakfast on Sunday, prepared by the White Memorial Camp kitchen staff. All youth participants will receive a commemorative t-shirt and win a drawing prize at the end of the event on Sunday. Some lucky youth will win a shotgun.
For more info and to register, contact Gib Rhodes at (620) 437-2012.
The NWTF Kansas State JAKES Camp was awarded the "Best State JAKES Event" in 2012, the "Best Special JAKES Event" in 2013 at the NWTF National Convention in Nashville, Tenn., and "Honorable Mention" in 2013, 2014, and 2015.
HISTORY IS FUN by Robert D. Caplinger
Old news from the 1944 Issues of Effingham New Leaf
NEW OWNER AND PUBLISHER OF THE EFFINGHAM NEW LEAF.
"R. E. Eakin, owner and publisher of the Whiting Journal, closed the deal Friday, whereby he becomes owner and publisher of the Effingham New Leaf.
NEWS ITEMS OF MEN IN THE SERVICE
"Pvt. Albert McDaniel, 21, son of Mr. and Mrs. Sylvester McDaniel is now stationed somewhere in Australia, having been sent overseas June 15, 1943. His father was in World War I, served in France six months and was wounded in the battle of the Argonne forest on November 1, ten days before the armistice was signed. Albert was inducted in December 1942 and took his training at Ft. Riley and Ft. Bliss, Texas. He is a graduate of ACCHS with the class of 1941. His wife, the former Louise Henning of Muscotah, is making her home with her parents, Mr. and Mrs. H. Henning. Mr. and Mrs. McDaniel have but one son and one daughter Florine and they are immensely proud of their son's service in the army."
"Lieut. John Laurie, bombardier navigator on a Marauder, participated in a raid on the Nazi installation in the Pa de Calais area and two airfields in France and Holland. This was Laurie's thirty-first mission and he reported 'Flak' was terrific but our bombs smacked the targets like a Joe Louis left hook. John is the son of Mr. and Mrs. John Laurie of Atchison. His mother was formerly Hazel Carrico of Muscotah."
"Mrs. C. A. Hawk received a telegram Wednesday last week stating her son Pvt. Wilson Hawk was seriously wounded in battle on Bougainville, one of the northern Solomon Islands, January 25. Mrs. Hawk received a letter from him written January 26 saying he was wounded in the left shoulder but was being well cared for in a hospital."
"Edgar McNeil, who is stationed at Orlando, Fla., recently had a real thrill and experience that he will always remember. When Max Baer and his brother visited his camp, Edgar was selected to make the tour of Florida with them. As a souvenir of the tour, Max autographed a $2 bill and give it to Edgar." (Ed. Note: Max Baer at one time was the heavyweight champion of the world. He lost his fight with Joe Louis. He was the father of the actor, Max Baer, Jr., who was one of the Beverly Hillbillies.)"
"An unusual coincidence: Lt. Chas Beven and his cousin Corp. Morris Little, of Muscotah, accidently met in London."
"Sgt. Orlo O'Brien is in North Africa."
"Clayton Henry writes his parents, Mr. and Mrs. Raymond Henry from Sicily that he recently met Bob Goodwin, formerly of Effingham. Bob said his older brother Joe had been wounded in action in the South Pacific and had been sent to the States for hospitalization."
"Fifty-five Atchison county men will report March 6 for their pre-induction examination. Among the number are Donald Cowley, Allen Poos, Max Haas, Wm Sauer, Everett Rasdall and Harry Kreider."
"Paul Garrett, a member of this year's graduating class at ACCHS reports for army service next Wednesday."
"Joe Benjamin, a senior at ACCHS, and son of Mr. and Mrs. Chester Benjamin has been ordered for induction into the navy March 13."
"Lt. Donald H. Caylor, navigator on a Flying Fortress was reported wounded and a prisoner of the Germans in a wire received by his mother, Mrs. Mildred Caylor, from the War Department. Caylor was the first Horton man to enlist in the air forces after Pearl Harbor."
"At Camp Roberts, Calif., Pfc. Bill Heffelfinger had a real surprise when he went to help load a truck with ammunition and found the driver to be Sonny Potts, his neighbor in Effingham. Sonny was in the battle of Kiska in the Aleutian Island and is going back. He is heavier than when he lived in Effingham."
WEDDING OF TULEY - BARNETT. "A romance that began at ACCHS culminated in marriage Saturday evening when Miss Rosemary Tuley, older of Mr. and Mrs. Frank Tuley's daughters of Atchison and Robert Barnett, only son of Mr. and Mrs. Snowdon Barnett of Effingham were united in marriage at the home of the Rev. Loyal Nortacott, Christian pastor in Atchison.
"Miss Ruth Ann Hunn was bridesmaid. The groom, who is in training in a radio school in New Jersey wore the regulation army suit and John Clinton, who is in the navy and acted as best man, wore the usual dark blue.
"Mr. Barnett left today to resume his school work in New Jersey and Mrs. Barnett will return to her employment in Kansas City.
"After the war, the groom and his father plan to go into the garage business on a more extensive scale. Both are expert mechanics."
HISTORY FROM THE OBITUARY OF HARRY TURNER. "Harry Turner, 64, died Saturday.
"Born at Vincent. Ohio, June 28, 1879. Mr. Turner came to Atchison county with his parents, George and Vesta Turner, who settled on a farm near Effingham.
"After attending ACHS, Mr. Turner left high school to enter railroading, working at Carbondale, Emporia, Parsons, Pine Bluff, Ark. and St. Louis. At Parsons he became a traveling auditor for the Missouri, Kansas and Texas railroad. For four years, he was employed in the head office of that line in St. Louis.
"Mr. Turner left railroading to enter banking. He helped to establish the Farmers State Bank at Muscotah of which he was cashier for 13 years. He went to Atchison, March 1, 1923 as cashier of the former First National bank. When the First National merged with the Atchison Savings bank, he became vice president of the latter.
"July 8, 1909 he married Miss Tura Walter, a daughter of Mr. and Mrs. John Walter of Atchison and a graduate of ACHS in '97. Mrs. Turner is the only survivor."
HISTORY FROM OBITUARY OF MRS. W. R. DONNELLAN. "Mrs. Lillie May Donnellan, 75, wife of W. R. Donnellan, former Lancaster merchant and postmaster died Feb. 25, 1944, at the home of her daughter, Mrs. Oral Carson, east of Effingham.
"Mrs. Donnellan was born in Union county, Pa., February 22, 1871, and came to Kansas with her parents, the late Mr. and Mrs. G. L. Sanders when 12 years old. She was united in marriage to Mr. Donnellan March 26, 1898 at Nortonville.
"Mr. and Mrs. Donnellan began housekeeping in Atchison where he was employed by the Harwi Hardware company and two years later they moved to a farm in Shannon Township.
"In 1903, Mr. Donnellan purchased the hardware store at Lancaster and operated it until last summer. The business was closed out in October. For 37 years, Mr. Donnellan was Lancaster postmaster and Mrs. Donnellan was deputy.
"Besides her husband and the daughter mentioned she leaves a grandson, Clyde Carson of Effingham and a brother W. H. Sanders of Cummings."
WEDDING OF BUDDENBOHM - CLINTON. "Miss Dorothy Buddenbohm, only daughter of Henry Buddenbohm and John Clinton, who is stationed at Mt. Vernon, Iowa, were united in marriage at the Community church parsonage, the Rev. Elwood performing the single ring ceremony Thursday afternoon.
"The groom who has been in the navy eight months, wore the regulation service suit. Francis Sprang served as best man. Miss Marie Davies was the bridesmaid.
"Mr. Clinton, son of John Clinton, Sr., graduated from ACCHS last year and is a wonderful young man."
WEDDING OF PHILLIPS - CHRISTIE. "Mr. and Mrs. R. C. Phillips of Atchison announce the marriage of their youngest daughter, Virginia Grace to John Allen, son of Mr. and Mrs. Jim Christie of Effingham. The bridesmaid was Miss Catharine Agee of Atchison. Charles Doman was best man. The bride is a graduate of Atchison High School and was employed at the McFarland Beauty Shoppe. The groom graduated in the Class of '40 at ACCHS and has been engaged in farming and stock buying with his father."
CLASSIFIED ADS
DO YOU WANT YOUR ISSUE OF THE NEWSLEAF MAILED TO YOUR HOME OR BUSINESS? SUBSCRIPTIONS ARE NOW AVAILABLE AT THE RATE OF $42.00 FOR 1 YEAR. To subscribe send your check to: The Newsleaf; PO Box 209; Effingham, Ks.
The Effingham Post Office is seeking bids for snow removal this winter. Bids should include snow removal from the parking area in front of the Post Office, the sidewalks in front of the Post Office and the driveway behind the Post Office. Please submit bids to: Effingham Post Office, 407 Main St., Effingham KS 66023 by October 1, 2016. Vendors should be able to take a credit card via Square or Pay Pal. For additional information: call 913-833-5825.
Help Wanted: Custom Applicator position is available in the Agronomy Department of Jackson Farmers, Inc. in Holton. The applicant must be reliable and willing to work overtime plus have, or be able to obtain, a CDL and pass a drug screening. Benefits include health, dental, life and retirement. Please email your interest to the Agronomy Manager Dennis Holliday at dholliday@jacksonfarmers.com or call at 785-364-2671 for more information.
Help Wanted: Full time Feed/Fertilizer Delivery Driver for Jackson Farmers in Holton. The applicant must be reliable and willing to work overtime plus have, or be able to obtain, a CDL and pass a drug screening. Benefits include health, dental, life and retirement. Please email your interest to the Agronomy Manager Dennis Holliday at dholliday@jacksonfarmers.com or call 785-364-2671 for more information.
FOR RENT-two bedroom home-411 John St.; Effingham, KS Call 913-886-3671
"GUESS WHO"
Can you identify the place, persons or year in this photo? Last issue showed a home once occupied by Reidel and Rachel Stutz on Hiway 9 north of Monrovia.
LAST WEEK
Problems with this web site contact cap@thenewsleaf.com Last updated 9-20-2016
<![if !vml]>
<![endif]>