You are our Visitor
USD 377 SCHOOL NEWS
CROSS COUNTRY RESULTS
The Tiger runners performed well on September 11 at the Holton Invitational Cross County Meet. The weather was much improved over the previous week, but the course was far more challenging.
For the 7th grade girls, Victoria Caplinger was 1st and Shelby Scholz 6th. Colton Scholz was 7th in the boys race.
In the JV girls race, Erin Hamilton placed 8th in her first 4k competition.
The high school girls varsity team placed 3rd. Individual medalists were Madison Bissell 3rd, Beba Scholz 14th, and Maddison Forbes 17th. Mackenzie Forbes was 21st, just missing a medal. Caitlin Fuller, Katie Sullivan, and Mason Curry completed the team and performed well.
In the boys varsity race Jack Siebert finished 5th with a new personal best time. Kaleb Giles, Nick Hager, and Karl Scholz all showed major improvements over the previous week. The next race will be the Hiawatha Invitational on September 18th.
BIRTH ANNOUNCED
Casey and Shanna Neill, of Cummings, announced the birth of their first son, Ryan Thomas Neill. He was born at Heartland Hospital in St. Joseph on Saturday Sept. 13. Ryan weighed 7lbs 11oz. and was 21 inches long. The paternal grandparents are Robert and Karen Neill of Cummings, KS and the maternal grandparents are Thomas and Sandra Hutchison of DeQueen, Arkansas.
MUSCOTAH NEWS ~ CJ Hanson
Burrrr! Hopefully when you read this it will have warmed up a bit!
Want to spend the day in the country? September 20th will be the 2nd Annual Final Step Appreciation 3-D Archery Shoot beginning at 10am just west of Muscotah. Come out and enjoy a day with Final Step! Free food and drinks available. Bring your lawn chair and plan to watch kid games, shoot, and win prizes. Follow the signs for a fun day.
Not a lot going on in Muscotah right now. Hope all of you can get out and enjoy the fall. September 22 is the first day of autumn. Thought for the week: The right angle to approach a difficult problem is the "try-angle."
CHAMBER NEWS
Les Miserables Opens
Theater Atchison's production of Les Miserables opens Friday, Sept. 12 at 8 p.m. The shows will be Sept. 12,13, 19 & 20 at 8 p.m. each night and Sept. 14 & 21 will be matinee performances at 2 p.m. each day.
Extended Visitor's Center Hours
With the Haunted Atchison Season starting up, the Visitor's Information Center will be extending its hours. It will be open from 9 a.m. to 9 p.m. Saturdays through the end of October and beginning September 26, the VIC will stay open from 8 a.m. to 9 p.m. through the end of October.
NEW BEGINNINGS ~ Jack Albright
The Shepherd Provides Our Essential Needs
Psa. 23:1b Yahweh is my shepherd, I shall not want.
We live in an "I want" culture that is supported by some television and radio evangelists who preach a "prosperity gospel." They claim that those who have enough faith, and send sizable contributions to their cause, will have a blissful
life with no problems and plenty of material possessions. This is theological hogwash.
Many have been led astray by thinking that this is a promise that we will have anything and everything we need to provide ourselves with prosperity, prestige and pleasure. We may think that we are promised smooth paths to walk, with no uphill, thorny, painful or even deadly physical or financial problems. This kind of thinking is never promised in scripture. Jesus plainly said "In this world you will have tribulation; Take up your cross and follow me; the servant is not greater than his master."
"I shall not want" is not a blank check to guarantee that we can have everything we want, but is a statement of assurance that whatever is needed to equip us to bring glory to our owner and manager will be supplied. Happy, contented, healthy and flourishing sheep are God's best advertisement that those who follow him will be divinely cared for. God is our shepherd, manager and provider, and our task is to bring honor to him and not to our selves.
Regardless of the dangers and threats that we will face in life, we are confident that our Shepherd will walk beside us every step of the way and will supply the vital elements that are indispensable for us to attain our goal of bringing glory to him.
Max Lacado says, "What I have in God is greater than what I don't have in life. What the Lord provides is satisfaction. I know that the essence and quality of my life is not made up of the stuff I have or don't have."
"Naked a man comes from his mother's womb, and as he comes, so he departs. He takes nothing from his labor that he can carry in his hand. Eccles. 5:15. A man's life does not consist of the things he possesses.
When John D. Rockefeller died someone asked his accountant, "How much did John D. leave?" The accountant replied simply, "He left all of it."
Gordon McAda, my best friend, died at 33 from crippling arthritis. He suffered in agony for years until he became one of the first experimental patients to take Cortisone at Mayo Clinic. He went blind and every joint in his body solidified. For years he lay immobile on his bed and was fed pureed food through his slightly opened jaws.
During these years of solitude he became personally and intimately acquainted with God. God's Divine presence totally satisfied him. He said to me, "I have not enjoyed my
suffering and being deprived of the use of my body. Each time I lost a physical ability, I gained a spiritual blessing. When I lost physical sight, I gained a spiritual insight. With the loss of a bodily function, I gained a spiritual strength. But through the loss of my physical abilities I have found God. I have been able to live on earth in the presence of God and that is similar to being in heaven while existing on the earth. If I were given the choice of living my life with good health without knowing God, or suffering and knowing God—I would immediately choose to suffer and know God."
Gordon would interpret this verse this way. "The Lord is my Shepherd. I want nothing more, and nothing less, than his presence and his provisions."
G. A. Young's song, God Leads Us Along, voices this truth beautifully: Through shady green pastures so rich and so sweet, God leads his dear children along, where the water's cold flow bathes the weary one's feet, God leads his dear children along. Some through the waters, some through the floods, some through the fire, but all through the blood. Some through great sorrows, but God gives a song. In the night seasons, and all the day long.
PRAISING BOSSIE ~ John Schlageck, Kansas Farm Bureau
Talk to farmers, stockmen and ranchers – most will tell you how much they love their cows. Problem is this humble and in most cases easy-going beast rarely receives the praise associated with the noble show horse or one of the so-called smartest creatures, the squealing pig.
No one extols the virtues of this contented creature that spends her days quietly grazing and eating grass. We've all watched movies about horses (Trigger) and pigs (Babe), but most of the time, cows are considered boring and ignored by Hollywood, the media and the general public.
Still, cows are not whiners and they take their obscurity in stride and rarely complain about their circumstances. They spend days and nights under the stars without a tent or blanket and only their coat to keep them warm. They have to hoof it across the pasture just to get a drink of cold water.
But hey, I'm not here to say I feel sorry for the cow community. Confident and quiet, it is not their way to ask for preferential treatment.
Spend time with a herd of cows and you'll soon discover they are indeed spiritual beings. They live their entire lives in service to mankind.
Behind that seemingly blank stare rests a knowing glint that suggests, "Go ahead. Make fun. I spend all day eating and sleeping. You're the one with high blood pressure and cash-flow problems."
Cattle occupy a unique role in human history, domesticated since the Stone Age. Some are raised for meat (beef cattle), dairy products (cows) or hides (both).
They are also used as draft animals and in certain sports. Some consider cattle the oldest form of wealth, and cattle rustling, one of the earliest forms of theft.
Dairy cows are referred to as the foster mothers of the human race because they produce most of the milk that people drink. They provide 90 percent of the world's milk supply.
The best cows may give approximately 25 gallons of milk each day. That's 400 glasses of milk. Cows in this country give an average of 2,000 gallons of milk per year. That's more than 30,000 glasses of milk.
Beef cattle supply more than 30 different cuts of meat including the heart, tongue and what we grew up calling mountain oysters – a male private part. You gotta' admit, that's meaningful giving.
Another gift from the bovine community is leather that comes from their hides. We use it for boots, belts, baseballs, suitcases, purses, wallets, easy chairs and jackets. Yes, cattle or cows make the ultimate sacrifice for human comfort.
Another place cows shine is in the rodeo arena or as spokesmammals in advertising. Who hasn't seen the skydiving cows on their television screen?
Another cow celebrity that's been around for eons is Borden's Elsie the Cow.
Snorting bulls symbolize a healthy stock market and a Hereford cow pioneered space travel. Every kid knows about the cow who jumped over the moon.
Milk, ice cream, cheeseburgers or that fine leather purse – think about it. Where would we be without our cows?
On any given day a cow often does more for us than our friends, neighbors, in-laws or even our elected officials. Cows deserve a roaring round of applause and recognition for a job well done.
Anyway, I'd much rather thank a cow and wear a pair of leather boots than sport a mink coat and thank a varmint. I know I'd rather drink milk from a cow than milk from a mink.
Enough said.
John Schlageck is a leading commentator on agriculture and rural Kansas. Born and raised on a diversified farm in northwestern Kansas, his writing reflects a lifetime of experience, knowledge and passion.
BARNETT VISITS WALL ENDS UP ON TV
Dan Barnett, Effingham, visited the Vietnam Moving Wall at Forbes Field in Topeka in August. He says that he arrived early enough that he had to wait for the opening ceremony. While he waited he was asked by a TV reporter for an interview. That evening he was on Channel 27 during the 6:00 pm and 10:00 p.m. news.
He says being on TV was not a big deal, but he did get the opportunity to pay
homage to his fallen comrades
Being a Vietnam vet, Dan makes a point to visit the Vietnam Moving Wall whenever it is close enough to visit. Besides watching the opening ceremony, which included the presenting of the colors ceremony and a couple of speeches, he took time to find names on the Wall that he knew. He says, "It was a special time for me as I found 11 names on it that was in my platoon and several of them I was pretty close to them when they got hit." He was grateful to honor their memory, their service to our country and their sacrifice.
Dan was 21 when he enlisted in the Army. He was assigned to First Calvary Division. Dan says, "We were called sky troopers. He served in Vietnam in 1968-69.
"Home on the Range" Re-Dedication in October
Purchase your tickets online today to add your name to the Pass List at the gate. You will receive a wrist band that will allow you to come and go as you please.
Please join us for a Re-Dedication of the Restored Cabin on Saturday and Sunday, October 4th and 5th, 2014! This special weekend will include cowboy, Mountain Men and Buffalo soldier re-enactors, a Native American family, a horse whisperer, a fossil presentation, a female gunfight, and great food and specialty vendors. The Prairie Rose Rangers, a world-class cowboy and western music band out of Benton, KS, headline the entertainment with a concert on Saturday night.
Framed art and a VIP Chiefs Experience 2015 will be sold by sealed bid auction. The weekend culminates in the official re-dedication program at noon on Sunday.
Admission for Saturday, October 4th is $20 per person (children 12 and under free). No admission charge for Sunday events. No charge for parking either day. Bus, motor home (no hook-ups), and handicapped parking available. Horse drawn wagons, ATVs and golf carts for shuttles from parking area to program site.
Food and specialty vendors will be on site.
Dress as you would for a hike through the woods. Wear comfortable walking/hiking shoes or boots. If possible, please bring lawn or patio chairs.
KNOW YOUR LIFE INSURANCE BASICS
TOPEKA, Kan. — Sandy Praeger, Kansas commissioner of insurance, is asking Kansans to consider some important points about life insurance coverage.
"Most of us know that life insurance is not about us, but about our families and loved ones," Commissioner Praeger said. "Having a life insurance policy on yourself can be one of the handful of decisions that will have great significance for others over the course of a lifetime."
According to LIMRA, a nationwide marketing and research association, less than half of middle market consumers ages 25 to 64 have individual life insurance coverage. But almost half of those people say they should have it.
"That's why I urge you, especially during September, which is designated nationally as Life Insurance Awareness Month, to think about what a policy can do for your family, and how to protect it for them," Commissioner Praeger said.
Answers to questions about life insurance are in the Kansas Insurance Department (KID) publication "Life Insurance and Annuity Basics," which can be printed or ordered from the KID website, www.ksinsurance.org. Some of the more common considerations are listed below.
• Your beneficiary will receive the insurance benefits tax free, and life insurance benefits do not have to go through probate or other legal delays involved in settlement of an estate. If you die without naming a beneficiary, the benefits will be paid into your estate and then paid out according to your will or through state laws. This delays the payment and could create a financial hardship for your beneficiary.
• Keep your policy in a safe place. However, do not use any place where the policy might not be readily available. Record the basic information — such as company, policy type, policy number, insured's and beneficiaries' names — in a separate place. Let your beneficiary know the kind of insurance policy you have, any changes you make, and where you keep the policy.
• A change in beneficiary may be made after the policy is taken out, unless you have named an irrevocable beneficiary. An irrevocable beneficiary arrangement can only be changed with the beneficiary's consent. Your agent can arrange for a change in beneficiaries, or you can do it by writing directly to your life insurance company and asking for the appropriate form.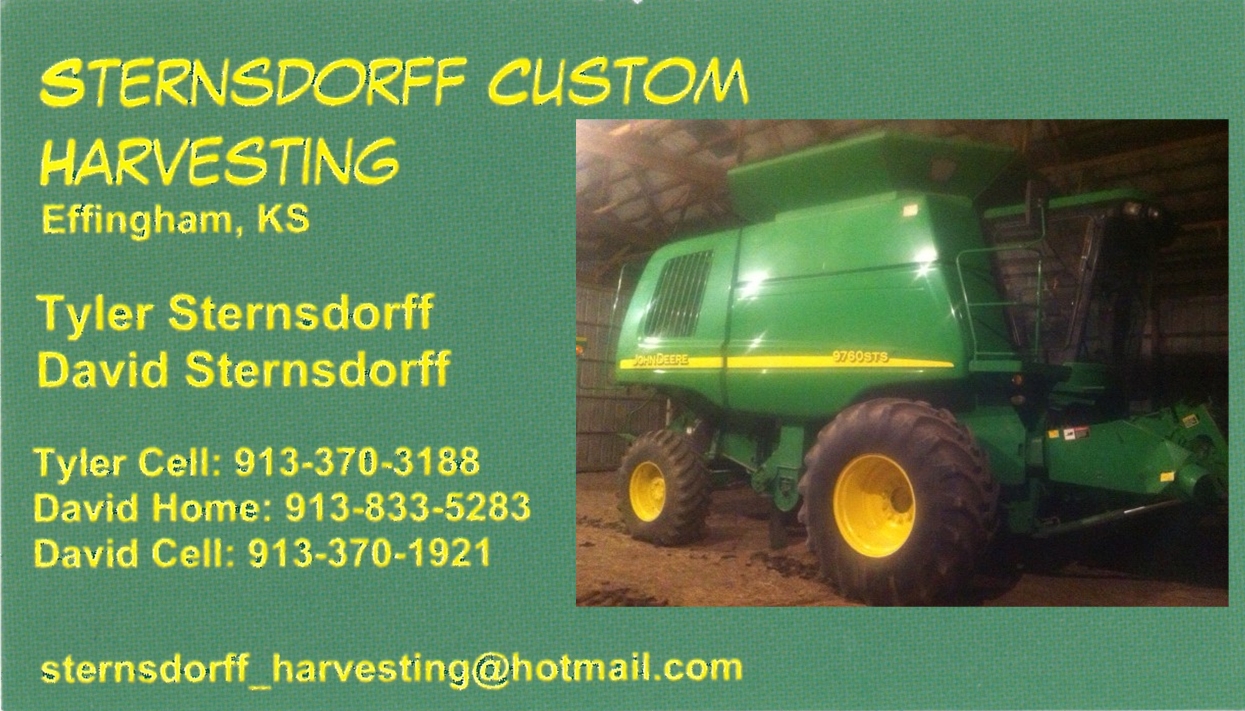 • You can specify as many beneficiaries as you want to receive the benefits. You may also specify how the benefits are to be divided. It is a good idea to name a second (contingent) beneficiary to receive the money in case your primary beneficiary dies before you do or at the same time as you.
• Your beneficiary will need to notify the life insurance company of your death. Again, that's why it is important for your beneficiary to be able to locate your policy. Companies require a certified death certificate or other legal proof of death, and they may ask for the policy. The life insurance company will pay the proceeds of the policy to your beneficiary after receiving proper notification of death.
"Knowing your life insurance basics makes for peace of mind for you as well as your loved ones," Commissioner Praeger said.
GOVERNMENTAL NEWS
Kansas Department Of Agriculture And KSU Foundation To Host Ribbon Cutting Sept. 18
MANHATTAN, Kan. – A ribbon cutting ceremony and open house will held Sept. 18 at the new Kansas Department of Agriculture (KDA) office building at 1320 Research Park Drive, Manhattan, Kansas 66502. The event is a joint effort between KDA and the Kansas State University Foundation, the building owner. "This new location will allow the Kansas Department of Agriculture to collaborate more effectively with Kansas State University and members of the agricultural industry," said Kansas Governor Sam Brownback. "The move will ultimately better serve our farmers, ranchers, and agribusinesses, as well as a public that depends on Kansas agriculture each and every day.""Facilitating the development of Kansas Department of Agriculture's new home in the K-State Research Park allowed the KSU Foundation to serve as a catalyst to strengthen K-State's partnership with industries and KDA,"
AG SCHMIDT: 208 CRIME VICTIMS TO RECEIVE SUPPORT
TOPEKA – (September 11, 2014) – The Kansas Crime Victims Compensation Board today awarded financial assistance to 208 victims of violent crime at its September meeting, Kansas Attorney General Derek Schmidt said.
Awards were made in 100 new cases. Additional expenses were paid in 108 previously submitted cases. The awards totaled $282,453.91.
The Division of Crime Victims Compensation in Schmidt's office administers the Crime Victims Compensation program, which was established in 1978 to help victims of violent crime pay for their unexpected expenses such as medical treatment, mental health counseling, lost wages, dependent support and funeral expenses.
The state's three-member Crime Victims Compensation Board determines claims that are eligible for payment and how much money will be awarded to each claimant. Awards are limited to a maximum total amount of $25,000 with limitations of $5,000 for funeral expense, $5,000 for outpatient mental health counseling, $10,000 for inpatient mental health treatment and $1,500 for grief counseling for family survivors of homicide victims.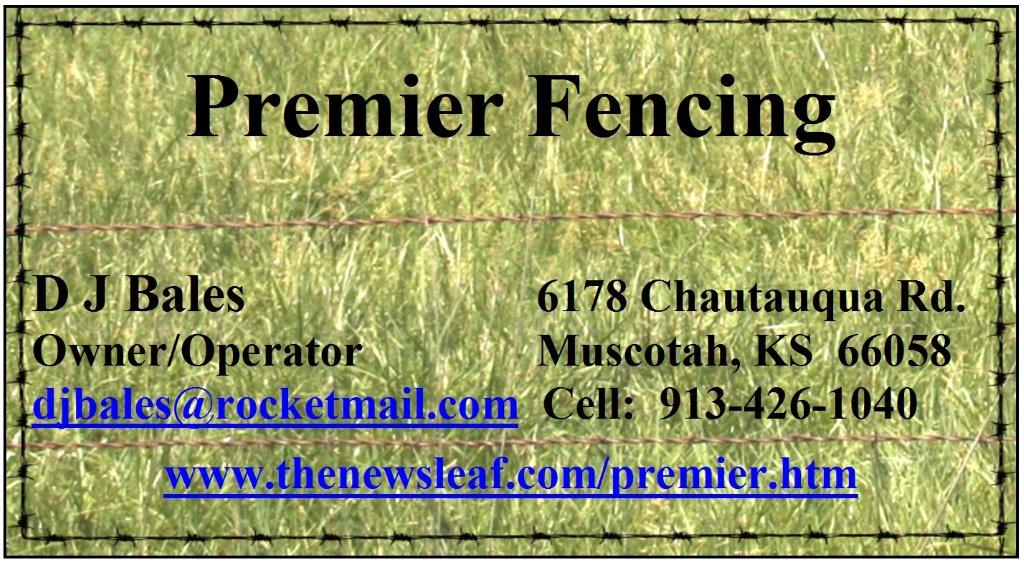 A portion of assessed court costs and fines, inmate wages, parole fees and restitution paid by convicted offenders provides funding to the program.
For more information about the Crime Victims Compensation Program call (785) 296-2359 or visit the Attorney General's website at www.ag.ks.gov.
SCHMIDT ASKS COURT TO TOSS BRADY CAMPAIGN LAWSUIT
TOPEKA – (September 9, 2014) – Kansas Attorney General Derek Schmidt yesterday asked a federal court to end a lawsuit filed in July by a Washington, D.C.-based gun control organization that challenges a law approved in 2013 by the Kansas Legislature.
Schmidt filed a motion to dismiss the lawsuit on September 8 in U.S. District Court in Kansas City. The filing is the State's first formal response to the lawsuit.
"The plaintiffs in this case have not been harmed, there is no actual legal dispute underlying their political and rhetorical complaint, and in any event the Kansas statute is a valid exercise of the state's authority," Schmidt said. "The Second Amendment Protection Act does not seek to nullify existing federal gun control laws, nor does it criminalize any conduct that is not properly punishable as a crime. The law seeks instead to enforce the Second Amendment and the Tenth Amendment, by codifying existing Commerce Clause precedents and punishing violations of the established rights of the people of the State of Kansas."
The lawsuit was filed by the Brady Campaign to Prevent Gun Violence and challenges the Kansas Second Amendment Protection Act. The plaintiffs and other critics of the Kansas law claim the statute violates federal law and the U.S. Constitution, but Schmidt said in the filing that the Kansas statute does little more than codify prior case law that has long been the law in effect in Kansas and across the United States.
U.S. Army To Establish Sexual Harassment/Assault Response & Prevention (SHARP) Academy At Fort Leavenworth
WASHINGTON, D.C. – Today, the U.S. Army announced the establishment of the U.S. Army Sexual Harassment/Assault Response and Prevention (SHARP) Academy at the Center for Army Lessons Learned and Mission Command Center of Excellence, both located at Fort Leavenworth. After the announcement, Congresswoman Lynn Jenkins (KS-02) released the following statement:
"Sexual assault in the military continues to be a serious problem and an issue that must be addressed. I have raised this issue with our leaders at Fort Leavenworth and there is no doubt Fort Leavenworth will be an excellent resource and location for the SHARP Academy and I commend the Army's renewed commitment to preventing military sexual assaults.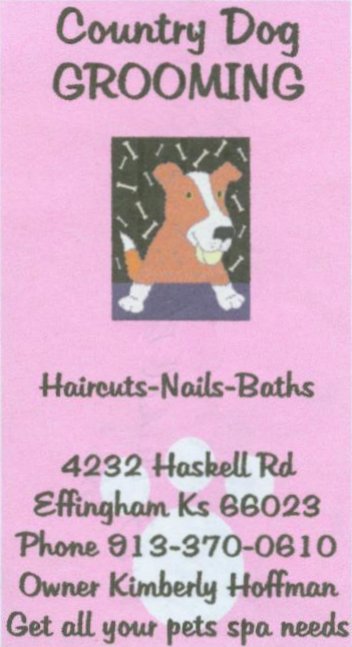 "Working to curb military sexual assault and help empower survivors is an issue I take very seriously and I will continue to work with our military leaders at Fort Leavenworth and Congress to combat sexual assault. In order to change the current culture in our military it must start at the top with our commanders and I applaud the Army's effort to involve both military and civilian leaders at Fort Leavenworth."
Legislation in the House:
The House is also currently consulting with Army leadership on policy solutions to address the high level of sexual assaults, and Congresswoman Jenkins is a cosponsor of bipartisan legislation that holds both perpetrators and military commanders accountable and reforms how the U.S. military handles these cases.
Kansas Common Sense
Listening to Local Officials Council of Mayors
On Wednesday evening, I attended the Johnson and Wyandotte County Council of Mayors Meeting at Overland Park's new Prairie fire development. The mayors and county chairs shared updates on what is happening in their communities, and I appreciated learning something new about each one. A big thanks to these men and women who give of their time to improve their communities and the state.
The guest speaker was Merrill Companies' Fred Merrill, Jr., who is developing the area. In addition to restaurants and shopping, the Museum at Prairiefire exhibits artifacts from the American Museum of Natural History, which is a draw for both Kansans and tourists. Thanks also to Overland Park's DJ Curtis for coordinating my visit.
Individuals in attendance included Johnson County Commission Chair Ed Eilert, Unified Government Wyandotte County Kansas City Kansas Mayor CEO Mark Holland, Edwardsville Mayor John McTaggart, De Soto Mayor Tim Maniez, Gardner Mayor Chris Murrow, Lake Quivira Mayor Wayne Hidalgo, Leawood Mayor Peggy Dunn, Merriam Mayor Ken Sissom, Mission Mayor Steve Schowengerdt, Mission Hills Mayor Rick Boeshaar, Olathe Mayor Mike Copeland, Overland Park Mayor Carl Gerlach, Prairie Village Mayor Ron Shaffer, Roeland Park Mayor Joel Marquardt, Westwood Mayor John Ye and Westwood Hills Mayor Paula Schwach.
Johnson County Commission
Thursday morning, I attended the Johnson County Commissioners meeting. Prior to the meeting, I appreciated getting an update on the impact of the EPA Clean Water Act regulations on wet-weather treatment options for the Johnson County wastewater utility from John O'Neil and Susan Pekarek of Johnson County Wastewater.
It is always helpful to me when local leaders explain the challenges their communities face when upgrading services for their citizens. Learning more about the increasingly costly water infrastructure repairs mandated by the EPA and the costs associated with compliance is troubling. Safe and clean water is important for every American, but the federal government must do a better job of working with communities to accomplish their mutually held goal of a healthy water supply rather than introducing multiple mandates with short compliance deadlines.
Thanks to Commission Chairman Ed Eilert, Commissioners Ed Peterson, Jim Allen, Steve Klika, Jason Osterhaus, Michael Ashcraft and John Toplikar for visiting with me and providing information about their priority issues. Thanks also to County Manager Hannes Zacharias for the invitation to attend and for coordinating the meeting.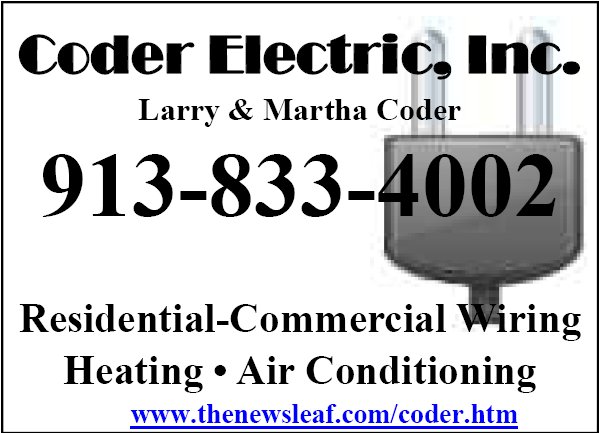 Meeting with Kansas Pharmacists
I was in Lawrence on Thursday to attend the Kansas Pharmacists Association's 134th Annual Meeting & Trade Show. This event gave me the opportunity to visit with a number of pharmacists from across our state and learn how they deliver health care in our communities. We discussed a range of issues related to how Kansans receive their medications and treatment through Medicare and Medicaid. KU's pharmacy program ranks among the top public university programs and is among the nation's top pharmacy schools for utilizing National Institutes of Health research funding. Pharmacists play an important role in our health care system. This is especially true in rural states like Kansas, where the local pharmacist is often the most accessible health care provider in a community. Pharmacies are also quintessential main street community small businesses and face a variety of regulatory challenges that are both health and business related.
Visiting the KidsTLC Kelly Family Foundation Behavioral Health, Autism and Wellness Center
I was in Olathe Thursday to visit and tour KidsTLC's Kelly Family Foundation Behavioral Health, Autism and Wellness Center. The center – which was dedicated last May – offers autism treatment, behavioral health services, and psychiatric treatment for children, adolescents and families. During my visit, we discussed how early interventions in autism care can yield significant improvements in patients' quality of life and save money on health care expenditures over the long-term.
In June 2014, I was proud to sponsor the Autism CARES Act, legislation to reauthorize important autism research and screening programs. This legislation became law last month, and it prevents unnecessary duplication of federally-supported autism research projects. It also requires the U.S. Department of Health and Human Services to designate an official to oversee national autism spectrum disorder research, support activities and services. The reported prevalence of autism has increased dramatically over the past 20 years, and the Centers for Disease Control and Prevention now estimates that autism affects one in 68 children.
In addition to autism and behavioral health care services, KidsTLC provides shelter and social services to children and youth who are facing abuse, neglect or family disruption. The organization, which began in 1972 to provide emergency temporary shelter, provides a variety of services for children in need and their parents through an integrated, family-centered model of care. I enjoyed the opportunity to visit with KidsTLC administrators and staff about their work to connect children and families with needed services, and ease service gaps in the communities they serve. Thanks to KidsTLC CEO Gordon Docking and COO Mark Siegmund for hosting my visit.
Twin Oaks Health and Rehabilitation
During my time in Lansing last week, I toured Twin Oaks Health & Rehabilitation. Operated by Midwest Health, Twin Oaks offers long-term care and rehabilitation health services to Kansans, as well as independent and assisted living facilities. All these resources are located on the same campus, which minimizes the stress of moving for individuals and their families. During the tour, I saw Twin Oaks' Rapid Recovery wing, which is a new inpatient facility designed to help patients fully recover following an injury, surgery or illness. We discussed the federal government's regulations for home and community-based Medicaid services, the Affordable Care Act's impact on Kansas health care providers, and initiatives to address health care workforce challenges in our state. Thanks to Midwest Health President & CEO Jim Klausman and the following members of his team for hosting my visit: Lee Eaton, Brett Klausman, Joe Perkin and Marie Vogel.
Touring Wear Technology
Last week, I visited Wear Technology in McPherson. As the leading manufacturer of parallel and twin screws in North America, Wear Technology's 125 employees design and produce a high-quality product for more than 240 customers including Andersen Windows, Crestline Windows, North American Pipe, Qaunex Building Products and Thomas Conveyor. Wear Technology has been based in McPherson since 1986. During the visit, we discussed a number of federal issues facing the company including workforce development, the importance of international trade, and the need for a less onerous regulatory environment.
Impressed with the firm's quality product and strong Kansas work ethic, Milacron LLC, a leader in plastics processing equipment and technologies, announced it is developing an Aftermarket Center of Excellence at Wear Technology. Congratulations to employees of both companies and the city of McPherson on this exciting development.
Here, I'm pictured with Chief Engineer Dave Thiessen, Customer Service Manager Bart Regier, McPherson Mayor Tom Brown and State Senator-Elect Rick Wilborn. Thanks to Mike Ruddle and Loni Troxell for the informative visit. (Photo courtsey of Jim Griggs.)
Meeting with Emporia State University President Michael Shonrock
Before giving remarks at Emporia Rotary Club on Tuesday, I stopped by Emporia State University's campus and visited with President Michael Shonrock. His spirits were high as students have returned to kick off a new school year. Campus housing is at full capacity and renovations and building improvements are underway. The President believes partnering with the community is vital to plan for future growth. To learn more about current and future happenings at the university, read President Shonrock's recent interview with The Emporia Gazette.
Emporia Rotary
Thanks to the 50 Rotarians who turned out for lunch and a good conversation on Tuesday in Emporia. We discussed the need for leadership from President Obama regarding conflicts in the Middle East, education, Startup Act 3.0, health care and Kansas' military bases. It was great to have Kansas State Representative Don Hill, Kansas State Senator Jeff Longbine and Emporia State President Michael Shonrock in attendance. Thanks to Kent Heerman for the invitation to attend. Here, I'm pictured with Emporians Sam Purohit and Julia Pyle.
Mid Kansas Cooperative Visit
I was in Canton on Tuesday afternoon to visit with staff at Mid Kansas Cooperative (MKC) touring their new grain elevator. MKC is a full-service farm cooperative that's been serving Kansas producers since 1965. They are a highly-valued, customer-focused business that builds relationships through shared success with its customers.
During the visit, we discussed the importance of its proximity to McPherson. With the addition of the rail terminal, MKC can improve profitability and provide marketing options for farmers more efficiently. During the site tour, I gained a better understanding of how technology is used in the grain and agronomy industry. I know it's critically important to see up close the facilities and services they provide to their members. We also discussed transportation costs and pressure from safety compliances.
It is good for me to remain connected to agriculture in our state, and this provided me with that opportunity. MKC is to be congratulated in taking a leading role in efficiently serving Kansas farmers. Thanks to MKC Senior Vice President/CMO Dave Spears for hosting my tour.
Kansas State Fair
The Kansas State Fair kicked off on Friday and runs through Sunday, September 14. It was great to be there on its opening night, and I encourage you to attend. I have no doubt you will enjoy the exciting rides and the wonderful – and sometimes wacky – food, but don't forget to check out the exhibit halls, livestock barns and countless educational opportunities. I have a booth in the Pride of Kansas building where members of my staff will be available to answer questions, so please come by to visit. Thank you to the Kansas State Fair Board Members and staff who put in countless hours of planning to ensure the fair's success.
Old Settlers Parade
Robba and I took part in Old Settlers Days in Olathe on Saturday. This family event is one of Johnson County's best late summer traditions, celebrating its 116th year this summer. Thanks to everyone who introduced themselves and took time to visit one-on-one along the parade route. I also appreciated the opportunity to catch up with Olathe Mayor Mike Copeland and learn about his literacy program that runs through the local library and benefits kids in Olathe.
Now Accepting Spring 2015 Internship Applications

I am now accepting applications for paid congressional internships in my Washington, D.C., and Kansas offices for spring 2015. An internship in my office – either legislative or communications – provides a unique opportunity to work closely with Senate staff on behalf of the state of Kansas. Legislative interns will gain a better understanding of the legislative process in the U.S. Congress, and develop knowledge and professional skills valuable to future career pursuits. Communications internships offer an intern the chance to learn about how political communications and the legislative process intersect, and gain practical knowledge about the inner workings of a fast-paced press office.
The application deadline for spring 2015 is November 1, 2014. Applications may be obtained and completed under the "Services" section of my website at www.moran.senate.gov. Applicants should submit a completed application form, resume, academic transcript, two letters of recommendation, and a cover letter explaining their interest in public service and addressing a policy issue of personal importance and a suggested recommendation to resolve that issue. Please submit required materials to: internships@moran.senate.gov.
Service Academy Nomination Application Deadline
With students headed back to school this month, I want to remind interested students that the application deadline for nominations to the U.S. Service Academies will be here soon. I consider appointments to the U.S. Military Academy, the U.S. Naval Academy, the U.S. Air Force Academy and the U.S. Merchant Marine Academy one of my most treasured responsibilities as a U.S. Senator. Each fall I appoint a 20-member selection board to interview the applicants and help me make the tough decisions. This year's application are due to my Olathe office on Friday, September 12, 2014, and if qualified, applicants will interviewed at the Dwight D. Eisenhower Presidential Library in Abilene on Saturday, October 18, 2014. For more information about eligibility and the application process please check my website. For additional questions please contact Lisa Dethloff in my Olathe office by email or by calling 913-393-0711.
MISCELLANEOUS PRESS RELEASES
PUBLICATION NAMES FHSU BEST COLLEGE FOR ONLINE EDUCATION IN KANSAS
HAYS, Kan. -- Fort Hays State University's reputation as a national leader in the quality of its Virtual College programs was bolstered again this week when it was ranked the best college in Kansas for online education.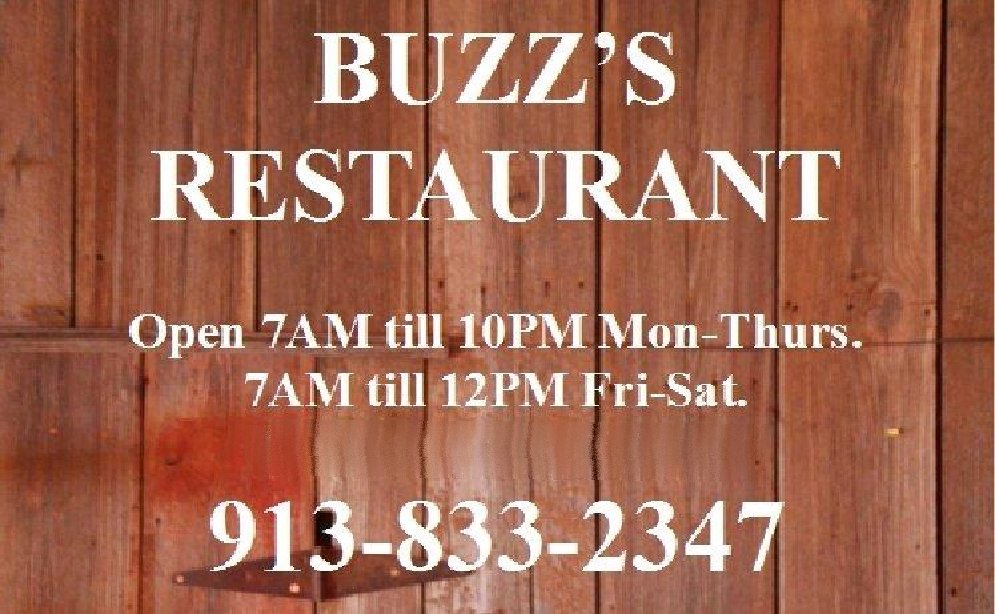 TheBestSchools.org ranked FHSU No. 1 in an article, "The Best Online College in Each of America's Fifty States."
"We believe that many prospective students are in positions in which they need to earn their degree online," said Wayne Downs, managing editor of TheBestSchools.org. "However, that doesn't mean they don't want a school close to them in case they want to use the library, visit a professor or participate in other events. This was our primary motivation for producing this article."
TheBestSchools.org selected FHSU's program based on several weighted factors, including academic excellence, course and degree offerings, faculty strengths, and reputation -- especially reputation for online degree programs.
Here is the link to the article: http://www.thebestschools.org/features/best-online-college-in-each-american-state/
"We are always gratified when an independent organization recognizes our educational excellence," said Dr. Mirta M. Martin, FHSU president. "It is important to emphasize that this honor also reflects on the excellence of our on-campus offerings, because our core faculty develop the courses they teach both in the traditional classroom and online."
Dennis King, director of the Virtual College, noted that the online students include a very special cohort -- members of the Armed Forces at home and abroad. "We have been recognized as a military-friendly school for several years by GI Jobs Magazine," he said, pointing out that the criteria for making the Military Friendly Schools list includes efforts to recruit and retain military and veteran students.
King also stated that in addition to excellence, FHSU offers exceptionally low tuition to its online students. "We are in the lowest 1 percent nationally in terms of online tuition," King said. "This means our students are getting a top-tier education at the most affordable price."
FHSU's recognition as the best university in Kansas for online education was just the latest in a continuing series of such honors.
Most recently, just last month, TheBestSchools.org ranked FHSU's online M.S. in educational administration as No. 16 in the nation. It was selected based on academic excellence, course offerings, faculty strengths and reputation.
Earlier this year, U.S. News & World Report recognized FHSU as the top university in Kansas and one of the elite universities in the nation for the quality of its online education programs.
The news magazine evaluated online higher education in six categories. FHSU offers courses in four of those categories. All four were rated among the best in the nation. For online bachelor's degrees, FHSU ranked 16th. For online master's degrees in education, FHSU ranked 20th. For online master's degrees in business, FHSU ranked 64th. For online master's degrees in nursing, FHSU ranked 71st.
FHSU was the top ranked university in the state of Kansas for each category except online nursing, where the University of Kansas was ranked 24th.
Of equal importance, the online courses and degrees offered by Fort Hays State through its Virtual College are less expensive than every one of the universities that were ranked as high or higher than FHSU in the U.S. News survey.
About TheBestSchools.org
TheBestSchools.org is a leading resource for prospective students seeking a college or university degree. Many schools in the United States, including Auburn University, Boston University, Texas A&M University, Fordham University and FHSU, reference its rankings.
HomeWords: A Project of the Poet Laureate of Kansas by Wyatt Townley
This week our topic is home as sky. To address this idea, we're using the American Cinquain, a 5-line form whose syllables are divided among its lines: 2, 4, 6, 8, and 2.
It's no surprise, the night sky and the stars are a central Kansas experience. They loom large in our state motto, Ad Astra per Aspera, in the sheer number of NASA astronauts who hail from Kansas, and in our poems as well. Patricia Traxler of Salina is the author of four books of poetry and a novel, and the editor of two anthologies of personal history by Kansans.
Summer
sun dominates
the sky, the land, our skin;
even in night's welcome darkness
it reigns.
<![if !supportLineBreakNewLine]>
<![endif]>
Dennis Etzel Jr. is the Managing Editor of Woodley Press and a fifth-generation Topekan whose new chapbook is The Sum of Two Mothers. The far-flung stars mirror the plaintive tone in his poem.
Sister,
constellation,
I wish we were closer.
Kansas seems made for watching stars
alone.
Poets and poets-to-be of all ages from across the state are invited to submit to HomeWords. For guidelines, visit www.kansashumanities.org.
The Kansas Humanities Council is a nonprofit organization that supports community-based cultural programs and encourages Kansans to engage in the civic and cultural life of their communities.
WILDLIFE AND PARKS REPORTS
KANSAS WETLANDS EDUCATION CENTER BUTTERFLY FESTIVAL
Participants can help capture and tag monarch butterflies
GREAT BEND – From making milkweed seed bombs to tagging monarch butterflies, kids and adults will find plenty to do during the Kansas Wetlands Education Center's (KWEC) "Butterfly Festival" Sept. 13, 9 a.m.-12 p.m. KWEC is located at 592 NE K156 Hwy on the Cheyenne Bottoms Wildlife Area 10 miles northeast of Great Bend. Participants will study butterflies, caterpillars and chrysalises, an exhibit bee hive, as well as several other amazing insects and spiders on display inside the insect "zoo." There is no cost to attend and door prizes will be given away just before noon.
Nets and tags will be available for those who want to capture and tag monarch butterflies. Participants will receive information about the tagging process before heading out with a tagging leader to search for monarch butterflies. Although monarch numbers have decreased drastically, populations seem to be rebounding locally, with many adults, caterpillars and eggs found on milkweed at Cheyenne Bottoms.
Apart from tagging, participants can also play in the mud and make a take-home seed bomb, composed of clay, compost, water and seeds; take photos at the monarch butterfly and caterpillar photo boards; create a unique caterpillar and butterfly in the craft section; refuel with light refreshments and drinks.
Butterfly milkweed plants, with growing instructions, will be available at no cost to those who would like to encourage monarchs in their yards and gardens. Information on butterfly-friendly plants and other attractants will be available and visitors may also walk through the wildflower/butterfly garden to view examples of butterfly-friendly plants.
For more information, contact the KWEC at 1-877-243-9268, or visit: wetlandscenter.fhsu.edu.
DEER SEASON IS HERE
Youth season runs through Sept. 14
PRATT – Kansas deer season is upon us and with a variety of seasons to choose from, it's important hunters stay informed and organized. The 2014 deer season kicks off with the youth and disabled season going on now through Sept. 14, 2014, followed by the muzzleloader season, Sept. 15 - 28, 2014, and the archery season, Sept. 15 - Dec. 31, 2014. Resident hunters can obtain deer permits over the counter from any license vendor, Kansas Department of Wildlife, Parks and Tourism office, and online at ksoutdoors.com. A resident hunter who purchases an Any-season White-tailed Deer permit can hunt during any season with equipment legal for that season. Other permits may be equipment and season specific, as listed on the permit.
New this year, hunters can reference color-coded calendars found in the2014 Hunting and Furharvesting Regulations Summaryand online at ksoutdoors.com to keep track of season dates.
All hunters hunting deer during a firearm deer season and persons assisting, are required to wear blaze orange while in the field. A minimum of 100 square inches on the front and 100 square inches on the back must be visible. A blaze orange hat must also be worn.
Last year, more than 120,000 hunters pursued deer in Kansas, harvesting nearly 90,000 deer and spending 1.4 million hunting days afield. Overall success rate for active hunters was 51 percent.
For more information on the 2014 Kansas deer season, consult the2014 Hunting and Furharvesting Regulations Summaryor visit ksoutdoors.com
EARLY GREATER PRAIRIE CHICKEN SEASON BEGINS SEPT. 15
Early season provides hunters with unique, challenging opportunity
PRATT – Load up your bird dog and dig out that hunter orange because the Early Prairie Chicken Season is almost here. Beginning Sept. 15, hunters with a valid Kansas hunting license and a Greater Prairie Chicken Permit ($2.50) can hunt in Greater Prairie Chicken Unit, which includes northwest, northcentral and eastern portions of the state. The early greater prairie chicken season will run Sept. 15- Oct. 15, 2014. The regular, traditional prairie chicken season is Nov. 15, 2014 - Jan. 31, 2015. The daily bag limit is two birds and possession limit is eight.
The Early Greater Prairie Chicken Season was established to allow hunters to walk up birds using dogs, which is usually not effective during the traditional season. In September and October, greater prairie chickens may be in loose family groups and are more likely to hold for hunters with pointing dogs. After a cold snap reduces insect populations in the tallgrass prairie, prairie chickens will feed in crop stubble fields. During the regular season, hunters commonly station themselves around these feed fields to pass shoot prairie chickens flying in.
Both hunting methods are challenging. During the early season, hunters and dogs must cover vast areas of prairie searching for birds. During the regular season, hunters must locate fields that birds are using then hope those birds pass within shotgun range when they fly in. And even when a hunter is in the right spot, the fast-flying birds are difficult quarry.
Greater prairie chicken permits can be purchased wherever licenses are sold and online at ksoutdoors.com.
For more information, consult the2014 Kansas Hunting and Furharvesting Regulations Summaryonline at ksoutdoors.com/Hunting/Hunting-Regulations.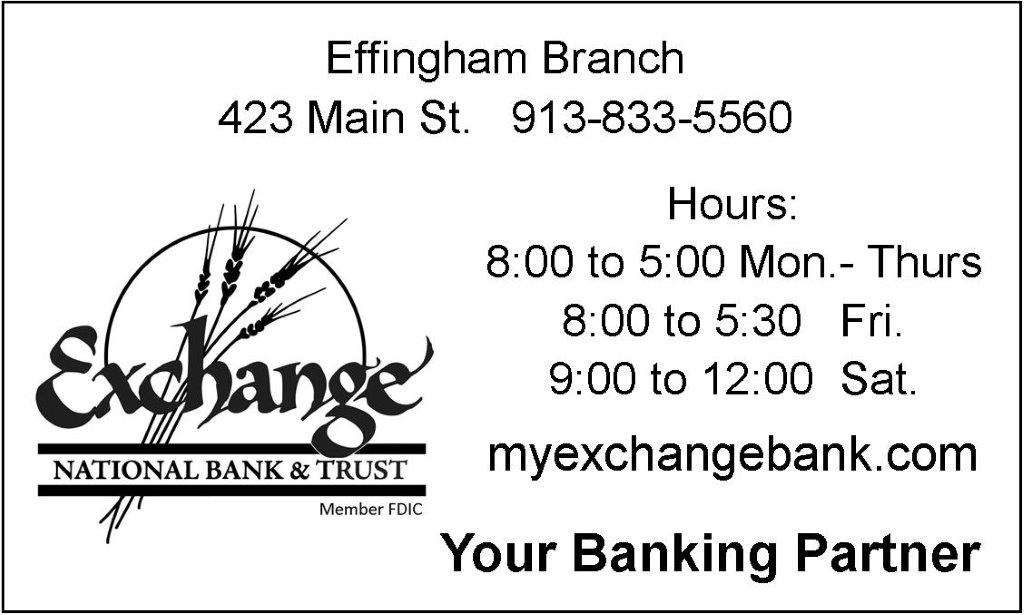 SOUTHWEST KANSAS YOUTH DAY SEPT. 20
The free event will feature 2014 Miss Rodeo Kansas, Katera Harter
PRATT – The 2014 Southwest Kansas Youth Day will take place Saturday, Sept. 20 from 9:30 a.m. - 2:30 p.m. at Lake Scott State Park. Registered participants can enjoy live snake presentations, shotgun shooting, archery, and meet guest speaker, Katera Harter, 2014 Miss Rodeo Kansas. Registered participants will receive lunch, an event shirt, and a chance to win a giveaway item, including a mentored hunt, or one of two Extreme Fowl shotguns. For more information, or to register, contact Manuel Torres at (620) 227-8609, or by e-mail at manuel.torres@ksoutdoors.com
Twenty-one-year-old Harter, of Colby, is an outdoorswoman who enjoys deer and pheasant hunting and fishing. She will compete for the title of 2015 Miss Rodeo America at the Wrangler National Finals Rodeo in Las Vegas this December.
2014 KANSAS WATERFOWL SEASON OUTLOOK
Hunters can expect good hunting conditions that will only improve with time
PRATT – The makings for a great waterfowl season are all coming together as hunters prepare for early teal. Expertly-managed food, water, and refuge areas at public wildlife areas across the state have already drawn in thousands of the blue-winged teal, and the best part is, it will only get better. The 2014 teal season will begin with the Low Plains Zone, (anything east of U.S. Highway 283) Sept. 13-28, followed by the High Plains Zone (anything west of U.S. Highway 283) Sept. 20-28. The daily bag limit is six teal.
All hunters participating in teal season who are required to have a hunting license must also possess a Kansas HIP permit and State Waterfowl Permit. All hunters 16 and older must have a Federal Waterfowl Stamp. Kansas HIP permits and State Waterfowl Permits can be purchased online at ksoutdoors.com, and Federal Waterfowl Stamps can be purchased at your local U.S. Post Office and Kansas Department of Wildlife, Parks, and Tourism regional offices.
For those hitting the marsh this teal opener, compiled below is a brief report from Kansas Department of Wildlife, Parks and Tourism (KDWPT) wildlife area managers at some of the state's best waterfowl locations. For a complete list of where to hunt waterfowl in Kansas, visit ksoutdoors.com and click "Hunting/Where to Hunt in Kansas." For up-to-date information on waterfowl numbers, click on "Weekly Waterfowl Reports."
Cheyenne Bottoms Wildlife Area
"Current water conditions at Cheyenne Bottoms are excellent," said Cheyenne Bottoms wildlife area manager, Karl Grover. "Hunters can expect good natural food production for ducks, such as millets, smartweed and bulrushes. And blue-winged teal migration is underway as we are beginning to see indications of new birds on the area. We estimate teal numbers to be about 10,000-15,000 right now."
Grover added the pools closed to motorized watercraft are 13 inches to accommodate the walk-in hunter, and all other hunting pools are 16-21 inches. Hunter numbers are expected to be above average, especially on weekends, so hunters should plan ahead and arrive early.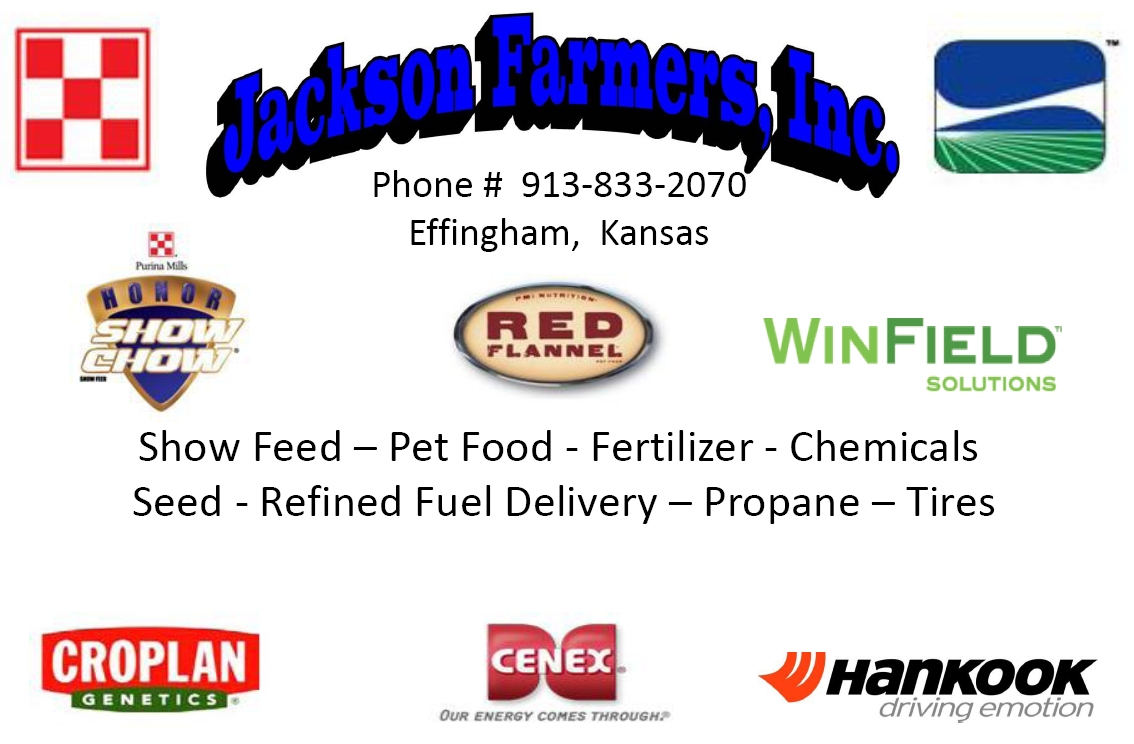 Jamestown Wildlife Area
According to Jamestown wildlife area manager, Rob Unruh, Jamestown water conditions are perfect for teal.
"Nearly all pools have water ranging from a few inches to 18 inches and all Jamestown marshes have great moist soil vegetation with lots of food available," said Unruh. "Hunters can expect to find a lot of excellent habitat conditions scattered throughout the area, giving hunters many options on where to hunt. Scouting prior to the hunt is always the best but traditional hotspots will be really good this year."
Unruh added that teal numbers are increasing daily with 1,000-3,000 teal using the area now.
Marais des Cygnes Wildlife Area
"Recent rains provided some water in a few units, but conditions will remain only fair at Marais des Cygnes unless we get more runoff rain," said wildlife area manager Karl Karrow. "I have yet to observe any teal, but that can change with more rain. For now, hunting Marais des Cygnes Wildlife Area is predicted to only be fair," added Karrow.
Neosho Wildlife Area
Monte Manbeck, Neosho Wildlife Area manager, says habitat conditions at Neosho are good for teal, but he expects them to get better with time. "Currently, there are approximately 250 teal using the area," said Manbeck. "The refuge pool is about three foot low with mud flats and shallow water areas that teal will absolutely love."
"Hunting pools 1 and 2 both have water, but the vegetation is tall and will be hard to hunt," said Manbeck. "The water transfer ditches in both pools 1 and 2 will have open water and will be available to hunt during teal season, and there is a deeper portion of Pool 2 called the Oxbow that has open water and could provide some hunting opportunity, as well." Manbeck added there is very limited space for hunting, so hunters are encouraged to be careful and respectful of other hunters.
For information on migratory bird regulations, visit ksoutdoors.com and click "Hunting / Migratory Birds."
CANOE AND KAYAK FALL RENDEZVOUS AT ELK CITY LAKE
New paddlers can attend the "Intro to Kayaking Orientation"
PRATT – The Kansas Canoe and Kayak Association (KCKA) invites all to attend the 2014 Fall Rendezvous, Sept. 20-21, at Card Creek Campground, Elk City State Park. The free two-day canoeing and kayaking event is open to the public and all ages and experience levels are welcome.
Beginning canoers, kayakers, or paddlers looking to brush-up on their skills, will enjoy an out-of-water "Intro to Kayaking Orientation," offered 4 p.m.–5 p.m., Sept. 20.
Whether you are interested in fishing, recreational, transitional, touring, or racing paddle craft, this class will help ensure your time on the water is safe and fun. Participants will also have the opportunity to sit in all types of boats.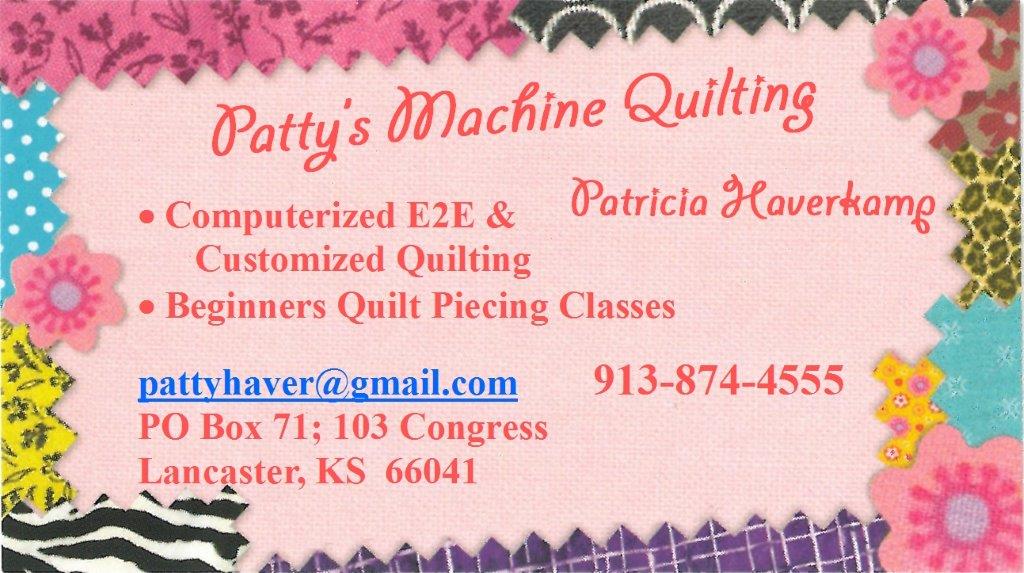 Intro to Kayaking Orientation topics include:
-Safety gear
-How to transport a boat
-What to look for when buying a boat
-Types of paddles and paddling tips
For more information about the KCKA, visit www.kansascanoe.org, or send an e-mail to Email-kcka1975@yahoo.com.
Your September Hunting & Fishing Update
Hunt Deer Your Way
We're on the countdown to the start of the season (archery September 15, regular firearm December 3). Itching to find a new spot this year? Do-it-yourselfers can access more than one million acres of walk-in-hunting areas through our Fall Hunting Atlas. Or consider visiting a hunting lodge or engaging the services of an outfitter. Read one bowhunter's story of experiencing the growth of Kansas' deer population firsthand.
Migratory Bird Forecast
Situated in the Central Flyway, Kansas is part of an established migratory bird route through the Great Plains region and lays claim to some impressive hunting opportunities. The season begins with rail, snipe, teal and some dove hunting in September and continues with woodcock, duck, geese, sandhill crane and other species later in the fall. With drought conditions improving, we are optimistic about this year's bird harvest.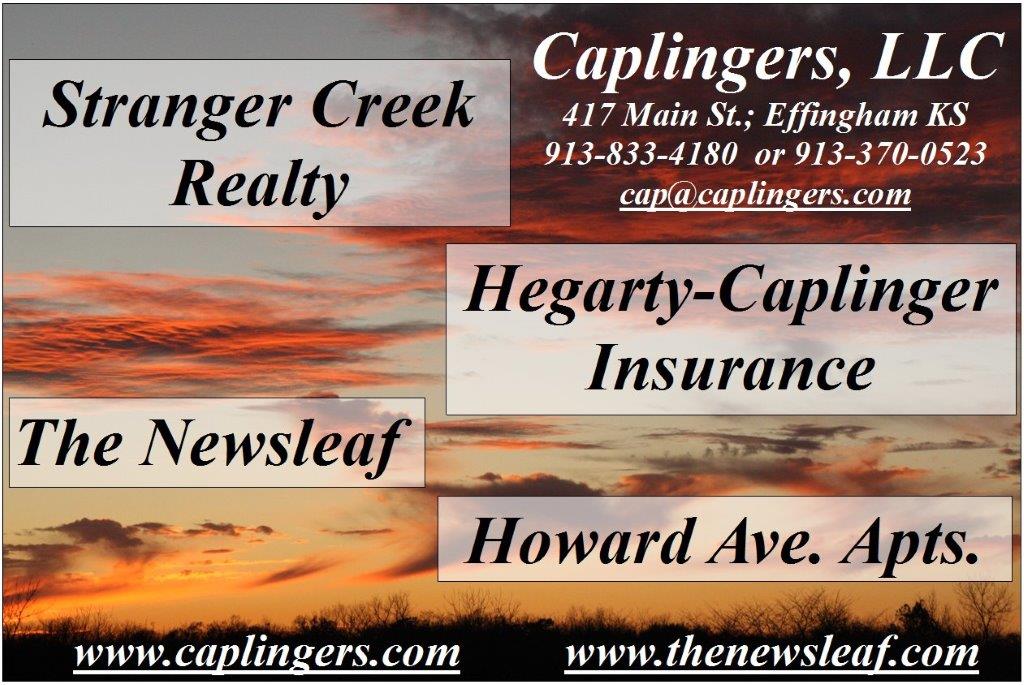 Antelope Hunting A Real Thrill
Thanks to restoration efforts, extreme western Kansas is home to about 2,000 antelope, or pronghorn. Hunting this species is open to a limited number of applicants (plan early – application deadline is in late spring). Don't fret if you missed this year's draw. Archery permits are still available over-the-counter throughout the antelope archery season. If you get the opportunity, it can be an adrenaline-pumping one, as this animal has a burst of speed that exceeds 60 miles an hour. Watch a video about the restoration of the Kansas herds.
Bass Tips for Late Summer
Fish will become more active as the water cools back into the low 70s and 60s. To fish from shore, choose long, tapering points with shallow and deep-water access. Boat docks and similar shallow structures are also good spots this time of year. Stay up to date with Kansas Fishing Reports.
K 2014 Outdoor Guide Coveransas Outdoor Guide
Plan your outdoor escape using our 2014 Kansas Outdoor Guide and Travel Guide, packed with itineraries, tips and outfitters to help you connect with Kansas' bountiful natural recreational opportunities.
HISTORY IS FUN ~ Bob Caplinger
PART 16, BATTLE OF WESTPORT
Company H, 12th Regiment of Kansas State Militia
Company H was composed of men living in the City of Atchison and the surrounding Townships.
The Captain of the Company was A. J. Evans, who in the 1860 Census listed him as a Surveyor. He was born in Ohio. He would have been 36 years old at the time of the Battle. According to the notations made on the Kansas Militia records indicates: "In Volunteer service, on duty in Provost Marshal Gen. Department at Leavenworth. He assumed command of Company H in the absence of the Captain. He also furnished a horse to T. L. Barnes."
In the 1870 Census, he is listed as a farmer in Shannon Township. His wife, Mary was born in Pennsylvania. Their oldest child was born in Ohio. Their remaining 5 children were born in Kansas. According to the ages, it shows that they moved to Atchison, Kansas prior to 1854.
James B. Underwood, 2nd Lt. According to the 1860 he was a farmer in Walnut Township, age 26, born in Indiana. He would have been 30 years old at the time of his service. His wife, Artilla, was 24 years old, also born in Indiana. Their oldest child was 2, so that means that they had moved to Kansas prior to 1858. The 1870 Census shows him as a farmer in Shannon Township. It also indicates their children were: William, age 10, Ella, age 8, Charles, age 6, Albert, age 2, and Addie, 6/12.
Colens J. Wessly, 1st. Sgt., Atchison. The Militia records indicate that he "Furnished one horse to T. J. Ingalls and one to James Williams."
Braly, Josiah H., 2nd Corp., The 1860 Census for Lancaster Twp. show him to be 20 years old, born in Missouri. He is living with his father, Josiah Braly, age 63, a farmer, born in Tennessee.
Gray, John, the 1860 Census for the City of Atchison shows him to be 20 years of age, born in Vermont, and listed as an Attorney. He is shown living in the boarding house of James Martin. Also living in the boarding house was J. A. Martin, who was an Editor. (This would have been the famous John A. Martin, who was a Union General during the War, and later become a Governor of the State of Kansas by defeating Governor George Glick, both being from the City of Atchison).
The Militia records show that Gray furnished one horse to Lt. Underwood.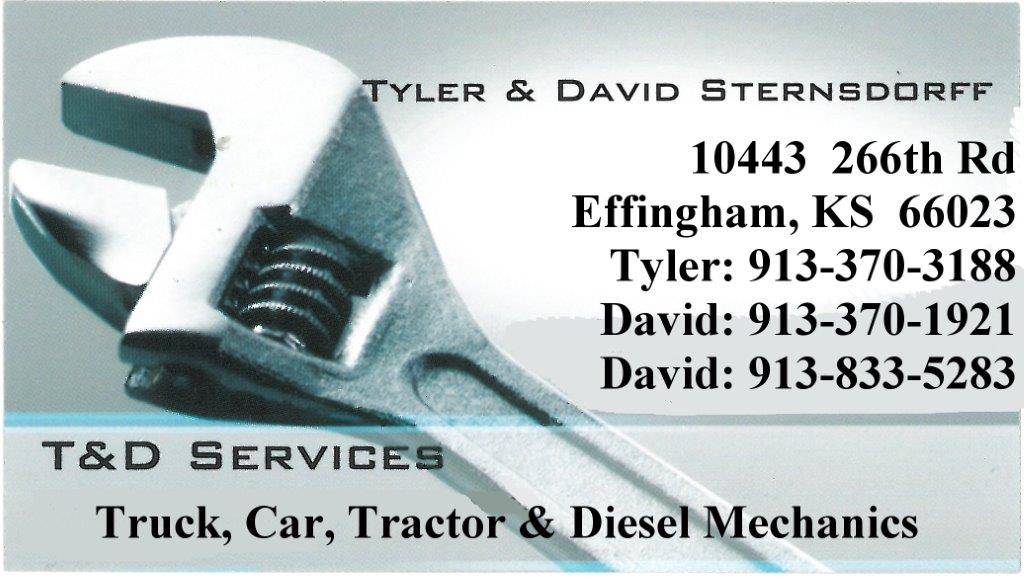 Ingals, T. J., the 1860 Census for Shannon Township show a Thomas J. Ingles, age 13, son of Jas. Ingles.
Munnz, Daniel, the 1860 Census for Shannon Twp. show a Daniel Manns, 35, Farmer, Europe. His wife, Sarah, 32, Europe, and a daughter, Elisabeth, 16, Europe, a son, Frederick, 12, Europe.
Miller, David, the 1860 Census for Shannon Twp. shows David to be 27, a farmer, born in Pennsylvania. His wife is Mary, 19, from Tennessee, and a daughter, Julianna, age 3, born in Indiana.
Parker, Hirum, the 1860 Census for Shannon Twp. shows Hiram Parker to be age 27, a farmer, born in Europe, and is shown living with the family of Peter Reid, who was from Scotland.
Palmer, J. W., is shown to have been absent without leave Oct. 24th to 26th
Robinson, John, the 1860 Census for the City of Atchison show John to be 37 years old, a laborer, born in Ireland; his wife, Alice was 31.
William Shrader, the 1860 Census for Kickapoo Twp, Leavenworth, show a William Shrader, 25, Laborer, Germany, living with Rololph Coberr, 41, Saloonkeeper, from Germany.
Slatery, Michal, the 1860 Census for Shannon Twp. show Michael Slatery to be 35 years of age, a farmer from Ireland. His wife, Catharine, age 30, also from Ireland. They have a daughter, Mary, age 7, born in Michigan, a daughter, Henrietta, age 6, also born in Michigan.
Thompson, J. L. , the 1860 Census for Lancaster Twp. shows him to be 28 years old, a farmer, from Pennsylvania. His wife, Isabella, age 26, born in New York. They had two children, Geo. L., age 3, and James S. age 2, both born in Kansas. The would indicate that he had moved to Kansas prior to 1857.
Wright, Zepheniah, the 1860 Census for Atchison, shows him to be 24, a teamster, having been born in Missouri. He was living with the Sweney family.
Williams, James, the 1860 Census for Atchison shows that James is a mulatto, age 17, born in Missouri. He is listed as a dairyman, living with his father Duckson Williams, age 51, Black, dairyman, having been born in Virginia.
The following were members of the Company of whom I was unable to find in the Census Records:
Barnes, Thomas L., 1st Corp.; Beauchamp, Joseph, 3rd Corp. (Drill ground Capt.); Bradford, George, Drill ground Capt.; Carroll, L. A.; Corner, Daniel; Cordwell, Thomas; Elliott, B.; Hamilton, William; Oren D. Haskell, 1st Lt.; Hudson, Thorp 2nd Sgt.; Hamilton, Andrew, 3rd Sgt.; Holverson, O.; Latta, Franklin; Osborn, Morgan; Palmer, J. H.; Shrader, William; Swartz, John; Stevenson, William; Thorp, Josiah; Zemerly, B.
WHERE WAS GENERAL PRICE 150 YEARS AGO THIS WEEK?
He was still in Arkansas and approaching the Missouri border. By the weekend he would be crossing the border for "it was September 19 before the first Confederates were back into Missouri. Price had not only moved slowly in planning, he broke no speed records crossing Arkansas. He had even stopped three days just below the state line and reorganized his men. Largely this was to give Jo Shelby's talents enough scope - Shelby was the best commander in the column, and fully deserved the division he got. But Price was also trying to juggle the mounted infantry he had, and the guerrillas who were arriving in numbers, although good numbers were unarmed and some on foot. It was foolish for a cavalry raid to include men on foot, and also dubious for Price to take a large (and empty) wagon train with him." (The above is from EHistory Archive, Price's Raid, page 12").
"At the same time, Maj. Gen. Samuel R. Curtis, who was commanding the Dept. of Kansas, had his 4,500 men in all parts of the Kansas, Nebraska & Colorado and the Indian Territory and he was on the plains in the vicinity of Fort Kearney. On receipt of a dispatch from Gen. Rosecrans, who was in charge of District of Missouri, announcing the northward movement of Price's army, Gen. Curtis was recalled from the plains, returning on the 17th of September." (From Cutler's History of the State of Kansas"
CLASSIFIED ADS
DO YOU WANT YOUR ISSUE OF THE NEWSLEAF MAILED TO YOUR HOME OR BUSINESS? SUBSCRIPTIONS ARE NOW AVAILABLE AT THE RATE OF $42.00 FOR 1 YEAR. To subscribe send your check to:
The Newsleaf; PO Box 209; Effingham, Ks. 66023.
———————————————-
Help Wanted: Full time General Laborer for Jackson Farmers in Lancaster, KS. Must have or be able to obtain a CDL. Benefits include health, retirement, 401K, and life insurance. Contact Dave Lanter at 300 W Broadway, 913-874-2510 or send resume to JACKSON FARMERS INC, PO Box 68, Lancaster, KS . 66041.
USD 377 is taking applications for: Full Time Custodian at the Elementary/Junior-Senior High School. Evening hours. Position will be 40 hours per week with benefits. Starting wage is $8.40 per hour. Past experience will be taken into consideration. To apply online go to www.usd377.org and click on the School Recruiter link located under "Job Openings." Questions-contact Dan Coder, Atchison County Community School Maintenance Supervisor at 913-833-5050. Apply online or applications may be picked up at the USD 377 Board of Education Office at 306 Main St., Effingham, KS 66023. Equal Opportunity Employer.
"GUESS WHO"
Can you identify the people in the photo? Last week it was Charlie and Verna Smith on their wedding day 50 years ago this week.