You are our Visitor
The February 9, 2016 Edition
of
The Newsleaf
Vol. 13 Issue 6
BETWEEN THE ISSUES
FRONT PAGE
Good habits formed at youth make all the difference. ~ Aristotle
BB ROYALTY CROWNED
Atchison County Community Junior Senior High School congratulates the 2016 King and Queen of Courts and their attendants, who were crowned during the halftime of the home basketball game against Holton High School, Friday February 5, 2016. Patrick Sullivan was named King of Courts and Madison Meeks was named Queen of Courts. Rounding out the royal court were candidates Mallory Eckert, Elizabeth Miller, Trever Smith Jr., and Sam Sowers. Assisting with the crowning were the ACCHS Cheerleaders and announcer, Student Council Vice President Jacob Chalfant.
FELDKAMP NAMED TO ACCHS WALL OF FAME
It was a memorable evening for friends and family of Duane Feldkamp last Frida at the home basketball game with Holton. Duane was honored with a plaque to be hung on the wall in the Tiger Commons area called the Tiger Wall of Fame. His family was present to share in the special event. In the photo, Duane and Marcia stand together with the plaque. According to Duane this award should be shared with his wife.
WRESTLING ROYALTY NAMED
Atchison County Community Junior Senior High School announced the candidates for 2016 King and Queen of Mats. Queen candidates are shown in the banner above (L-R) Emily Henderson, Baylee Pitts and Caitlin Fuller. King candidates are Nicholas Hager, Brennen Bosch and Gyluss Hutchens. The crowning ceremony will take place Thursday, February 11, 2016, in the ACCJSHS Gymnasium prior to the last match of the home wrestling triangular with Marysville and Prairie Hills.
COALITION OF RURAL SCHOOL DISTRICTS LEAD EFFORT
AGAINST 'FORCED' SCHOOL CONSOLIDATION BILL
(Palco school board member tells Legislature decision should be left to local patrons)
(TOPEKA) — Rural school patrons, school board members, and administrators packed a House committee meeting this week to oppose what they perceive as forced consolidation of rural school districts dictated by Topeka.
At issue is House Bill 2504, which would require 98 of Kansas' 105 counties to have only one unified school district. The seven most populous counties in the state would be allowed to have multiple districts as long as each has more than 1,500 students. The bill would force the consolidation of over half the school districts in Kansas without the consideration by school district patrons.
Tom Benoit, a board member of Palco Unified School District 269, and member of Schools for Quality Education, a coalition of rural school districts, told the committee that consolidation of school districts, when appropriate, should be the decision of the local patrons of those districts.
"The greater issue here is, quite simply, that of 'local control,' Benoit said. "It should go without saying that the control of local schools by the communities whose students are enrolled in those schools is a time honored Kansas virtue. These decisions are best left to local patrons and not based upon a hasty and ill conceived plan or decision from Topeka."
Over 40 school board members, community leaders, economic development officials and patrons testified in opposition to the bill. Many told the committee that school districts are already implementing efficiencies, through decisions by their local school boards, by sharing services and consolidating administrative functions.
The bill's author, Rep. John Bradford, R-Lansing, tried to defend the bill by saying it would not close schools, affect teachers, sell school buses, change school district boundaries, kill any school mascots, affect any students or football teams and wouldn't increase the time students ride school buses.
However, Benoit drew applause from the citizens in the audience when he declared that Rep. Bradford was wrong and that every one of the effects he listed would become reality under the bill.
"The interest of students should always come first no matter what the size of the school," Benoit said.
Schools for Quality Education is an organization of 90 rural Kansas school districts from across the state committed to providing quality educational opportunities for all children of Kansas. Visit them at www.schoolsforqualityeducation.com
ALL AROUND US
ANNIVERSARY TO BE CELEBRATED
Mary (Grollmes) and Joe Wessel will celebrate their 60th wedding anniversary on Feb. 11. The couple was married on Feb. 11, 1956, at Immaculate Conception Church, Valley Falls. The couple will celebrate with their family. Their children are Judy (Tony) Jackson, Lancaster, Steve (Peg) Wessel, Baldwin City, Linda (Tony) Kearney, Atchison, Pat (Lisa) Wessel, Valley Falls, and Marlene (Mark) Westermann, Everest. They have ten grandchildren and four great-grandchildren.
CENTER PLANS NEW ACTIVITY
The Town and Country Senior Center will be starting a game day on February 16 at 1:00 PM. The game will be Jeopardy. All are welcome to attend. Remember if you want to eat lunch, please give us one day notice.
Center hours are 7:30 AM to 2:30 PM each Monday through Friday. Our phone number is 844-268-0035. Hope to see you there.
LARRY CODER BENEFIT DINNER
The Effingham Lions Club and St. Ann's Knights of Columbus are holding a Larry Coder's Benefit Dinner, Sunday, February 21 from 11:00 a.m. to 2:00 p.m. at St. Ann's Parish Center, Effingham KS. The menu is Chili, Vegetable Beef Stew, and Cinnamon rolls. A free will offering will be received. There is also going to be a bake sale.
Larry fell off a ladder while doing some electrical work on a silo last fall. Everyone is invited to come and help Larry with his medical expenses. Mark your calendar and save this date.
BOOK DISCUSSION CHANGE
The Effingham Community Club book discussion on Stone Heart by Diane Glancy will be in the Effingham Library instead of the council room, February 29.
UNIVERSITY ANNOUNCES FALL 2015 HONOR ROLL
LAWRENCE — Approximately 5,170 undergraduate students at the University of Kansas earned honor roll distinction for the fall 2015 semester.
The students, from KU's Lawrence campus and the schools of Health Professions and Nursing in Kansas City, Kansas, represent 94 of 105 Kansas counties, 43 other states and territories, and 36 other countries.
The honor roll comprises undergraduates who meet requirements in the College of Liberal Arts and Sciences and in the schools of Architecture, Design & Planning; Business; Education; Engineering; Health Professions; Journalism; Music; Nursing; Pharmacy; and Social Welfare. Honor roll criteria vary among the university's academic units. Some schools honor the top 10 percent of students enrolled, some establish a minimum grade-point average and others raise the minimum GPA for each year students are in school. Students must complete a minimum number of credit hours to be considered for the honor roll.
Local students that are receiving this distinction are:
Garrett Baker, Atchison, School of Business
Stephanie Berry, Atchison, College of Liberal Arts & Sciences
Melissa Ebling, Atchison, School of Health Professions
Lauren Mize, Atchison, College of Liberal Arts & Sciences
Jacob Schmidt, Atchison, College of Liberal Arts & Sciences
Sarah Schmidt, Atchison, School of Business
Madison Schmucker, Atchison, College of Liberal Arts & Sciences
Dalton Warden, Atchison, College of Liberal Arts & Sciences
Katrina Reiss, Cummings, School of Pharmacy
Angelito Dela Cruz, Effingham, College of Liberal Arts & Sciences
Shyann Stepp, Huron, College of Liberal Arts & Sciences
Kayla Bales, Muscotah, College of Liberal Arts & Sciences
Connor Hulett, Muscotah, College of Liberal Arts & Sciences
FLORIDA WOMAN STOPS ALLIGATOR ATTACK
This is a story of self-control and marksmanship by a brave, cool-headed woman with a small pistol against a fierce predator.
"While out walking along the edge of a pond just outside of my home in Florida with my soon to be ex-husband discussing property settlement and other divorce issues, we were surprised by a huge 12-ft. alligator which suddenly emerged from the murky water and began charging us with its large jaws wide open.
The alligator must have been protecting her young and her home because she was extremely aggressive. If I had not had my little Beretta Jetfire .25 caliber pistol with me, I would not be here today! Just one shot to my estranged husband's knee cap was all it took. The 'gator got him easily and I was able to escape by just walking away at a brisk pace. The amount I saved in lawyer's fees was really incredible.
The NEK Hospice Team Would Like To Help All Those Affected By Grief.
Ryan VanPeursem, Hospice Chaplain, will be holding four Bereavement Support Group Sessions each Monday in March (7th, 14th, 21st, & 28th). Starting at 7:00 p.m., these sessions are open FREE to the public. We encourage anyone that is having difficulty with the loss of a loved one to attend. The sessions will be held at the NEK Home Health & Hospice office located at 116 N 6th St. in Hiawatha (across the street from Hometown Furniture). Please RSVP by calling NEK Hospice at 785-742-1966 by February 26th.
USD 377 SCHOOL NEWS
A small but mighty group of Talking Tigers competed at the JCN HS Invitational on February 6. All team members competed well. Congratulations to Jacob Chalfant, 5th place Prose Interpretation, Maddison Felton, 5th place Extemporaneous Speaking, and Maddison Felton and Mamie West, 2nd place Duet Acting. Jacob is qualified for the State Speech and Drama Festival, and Maddison and Mamie's duet is qualified for 3A State Championships. Both events will be held at Wichita East HS at the end of April. The team will next compete at Nemaha Central on February 13.
THE WEEKLY SCHEDULE
February 9 Tuesday
SPIRIT WEEK – WESTERN DAY
MISSOURI WESTERN STATE UNIVERSITY VISIT Time: 11:45 AM to 1:00 PM Details: JSH Commons
NHS MEETING Time: 12:56 PM to 1:31 PM Details: JSH Library
HS BB @ PRAIRIE HILLS Time: 4:30 PM (Dis 2:30, Ret 10:00 PM) Details: 1011 Bluejay Blvd. Sabetha KS 66534 Main Gym: JV Girls, Varsity Girls, Varsity Boys Aux Gym: JV Boys, "C" team Boys and "C" Girls
JH SCHOLARS BOWL PRACTICE Time: 3:30 PM to 5:00 PM Details: JSH Room 113
ACADEMIC ASSISTANCE Time: 3:45 PM to 5:15 PM Details: JSH
February 10 Wednesday
SPIRIT WEEK – DISNEY/ FAMOUS PEOPLE
K/Q OF MATS PRACTICE Time: 12:57 PM to 1:29 PM Details: JSH
HS STUCO MEETING Time: 1:00 PM to 1:29 PM Details: JSH Room 117
JSH SIT MEETING Time: 3:30 PM Details: JSH Library
HS SCHOLARS BOWL PRACTICE Time: 3:30 PM to 5:15 PM Details: JSH Room 115
CURRICULUM COUNCIL Time: 3:45 PM Details: JSH Library
HS DANCE TEAM PRACTICE Time: 5:30 PM to 6:30 PM Details: ACCHS Commons
JSH SITE COUNCIL Time: 6:00 PM Details: JSH Library
6TH GR GBB/VB PRACTICE Time: 6:00 PM to 7:30 PM Details: JSH Gym Scheduled by Karin Behrnes
BOOSTER CLUB MEETING Time: 7:00 PM Details: JSH Library
February 11 Thursday
ASSEMBLY SCHEDULE
SPIRIT WEEK – CLASS COLORS
Seniors & 7th Grade – Black, Juniors & 8th Graders – Orange, Freshmen & Sophomores – White, Staff - All
CREATIVE CENTER OF ART & DESIGN TO VISIT ART I & II
Time: 8:00 AM to 12:15 PM Details: JSH Room 127
AIR FORCE RECRUITER Time: 11:45 AM to 1:00 PM Details: JSH Commons
JH BBB @ PERRY LECOMPTON Time: 4:30 PM (Dis 2:30, Ret 9:30 PM) Details: 408 Lecompton Rd., Perry KS 66073-0031 Order of Events: 7A, 8A, "C" team
K/Q OF MATS PEP ASSEMBLY Time: 2:50 PM Details: JSH Gym Dismiss HS Cheer & Band at 2:40
ACADEMIC ASSISTANCE Time: 3:45 PM to 5:15 PM Details: JSH
JH CHEER PRACTICE Time: 3:30 PM to 5:00 PM
KING & QUEEN OF MATS CORONATION Time: Between last 2 matches Details: JSH Gym
EFFINGHAM COMMUNITY BALL ASS'N MEAL Time: 5:00 to 9:00 PM Details: JSH Commons/Kitchen Scheduled by Kari Myers Serving Beef Burger, Chips, Baked Beans & Dessert
HS WR DOUBLE DUAL w/MARYSVILLE/PRAIRIE HILLS Time: 5:30 PM Details: JSH Gym Parents' Night/King & Queen of Courts
February 12 Friday
SPIRIT WEEK – CAREER DAY Show everyone what you want to be when you grow up!
HS MATH CLUB MEETING Time: 12:56 PM to 1:31 PM Details: JSH Room 114
JH STUCO MEETING Time: 12:56 PM to 1:31 PM Details: JSH Room 102
HS BB @ JEFF WEST Time: 4:30 PM (Dis 2:45, Ret 10:00 PM) Details: 619 Condray, Meriden KS 66512 Main Gym: JV Boys, Varsity Girls, Varsity Boys Aux Gym: JV Girls, 2 qtrs "C" Boys, 2 qtrs "C" Girls
JH CHEER PRACTICE Time: 3:30 PM to 5:00 PM
February 13 Saturday
HS FORENSICS @ NEMAHA CENTRAL HS Time: 8:00 AM (lv 6:00 AM, Ret 4:00 PM) Details: 214 N 11th St, Seneca, KS 66538
HS WR BIG 7 LEAGUE MEET (RIVERSIDE) Time: 9:00 AM (Lv 6:45 AM, Ret 5:00 PM) Details: 203-04 North 12th Elwood, KS 66024
HONOR BAND FESTIVAL Time: 8:00 AM to 4:00 PM (Lv 7:30, Ret 4:30) Details: Holton HS, 901 New York Ave, Holton
WINTER FORMAL DANCE Time: 8:30 PM to 11:30 PM Details: JSH Commons
February 14 Sunday
3RD GR GBB PRACTICE Time: 3:30 PM to 5:00 PM Details: JSH Gym Scheduled by C. Caplinger
GIRLS OPEN GYM Time: 5:00 PM to 6:30 PM Details: JSH Gym
February 15 Monday
PRESIDENT'S DAY - NO SCHOOL
HS DANCE PRACTICE Time: 5:30 PM to 7:30 PM Details: JSH Commons
MUSCOTAH NEWS ~ CJ Hanson
How time flies! Valentine's Day will be here before you know it! Reserve your February 13th noon or evening Valentine's Meal And a Rose for that special person by calling Dolly at 785-872-0081 or the Muscotah Mercantile at 785-872-5000. Your $10 meal will consist of homemade lasagna, salad, homemade roll, cherry-topped cheesecake and a rose. All proceeds after expenses will go to help pay for the new Mercantile being built on Muscotah's Main Street.
The Muscotah Cancer Support Group will hold its next session of BINGO on Saturday, February 20th from 2 to 4pm in the city building in the park. Proceeds will help those in our community that are affected by cancer in some way and also help support the local Relay for Life event in June. There are lots of prizes to win and great munchies to eat while you play!
I failed to get the birthday list in when I should have so there are some you will need to give belated wishes to. February birthdays are: on the 2nd—Rick Brown; 3rd—Larry Self, Jr and Jennifer Youtsey; 5th—Margaret Jacobs and Ryan Chew; 6th—Rex Armstrong; 10th—Bill Brown; 11th—Marilyn Wilson; 12th—Larry Self; 14th—Cindy Gaskell and Tim Gaskell; 16th—Aaron Handke and Louise McDaniel; 17th—Deb Liggatt, Nathan Smith, and Megan Hamilton; 18th—Sarah Fasnacht; 19th—Nancy Shannon, Tucker Smith, and Erin Hamilton; 21st—Luke Lott; 22nd—Dale Small and Roy Frakes; 23rd—Nick Enzbenner; 25th—Kevin Rodvelt and Pearl Rice; 26th—Justin Leitch; 27th—Erik Anderson and Linda Bodenhausen; and on the 29th—Sherry O'Neil. Happy Birthday to all of you!
Other dates to remember this month: the 13th—Valentine Meal with a Rose at the Mercantile; 15th—President's Day; 20th BINGO! 22nd—George Washington's Birthday.
Thought for the week: The best things in life aren't things!
FREE AS WATER ~ Jack E. Albright
Always level, smooth, wet, clear, and pure.
When left alone.
Dumped in, stepped in, ran in.
Peddled, paddled, polluted, pumped, pushed,
pressured, frozen, softened, hardened.
Generally used. Often abused.
Free?
Free!
Source of life… and death.
Play thing, tool and toy.
Loved…hated.
Garner, grave. grower, giver, gainer,
harbor, haven, helper
harsh, hater, hurter.
Guiltless, guileless, gay, gentle.
Amoral, sinless.
Free.
Never destroyed,
Often changed to other forms.
Never replenished.
Just changed.
Makes rainbows, or rain.
Waters, wilts,
bubbles, gurgles, seeps,
creeps, covers, soothes, smothers.
Always present.
Permanent.
Free!
Christian friends & interested others,
What is the #1 reason to be at church today, and every possible Sunday?
Is it the quality of music? The excellent preaching? The chance to connect with friends? Your children's needs? To change your spouse? Tradition? Because you're supposed to?
I would submit it's because God works in community.
Don't hear me wrongly, God works in and through individuals as well.
But something special happens when God connects with us in community, whether it's through fellowship, music, preaching and teaching, prayer or other ways.
I will testify that most of my life direction started in community.
And read the scriptures from Acts 2 on, looking at the "we's." From the church's beginning, He's speaking to groups of believers as often, if not more so, than individuals.
But such can only happen if you, and I, come, working through whatever internal and external obstacles present themselves.
Blessings to all.
Al Schirmacher
LETTERS TO THE EDITOR
When Should the People be Allowed to Vote? ~ Rep Randy Garber
In any republic, you must trust the people of the electorate. You must trust that they will be informed and fulfill their duty to vote. One way of showing that trust is to give the people a vote on how their government runs. There are some issues which I believe the people should be afforded the right to speak at the voting booth.
One of those issues came up Wednesday, February 3rd before the House of Representatives and was voted down. House Concurrent Resolution (HCR) 5005 was brought to the floor of the House in an effort to allow Kansans to vote on an amendment to the State Constitution. The change would affect the selection process of justices in the Kansas Supreme Court. I voted in favor of the Resolution which would have allowed voters to decide to keep the current selection procedure or change to the Federal model of selecting Supreme Court Justices. The Federal model has the President select a nominee who is then confirmed by the U. S. Senate.
As the law currently stands, Article 3 of the State Constitution requires that vacancies on the Kansas Supreme Court be filled by governor appointment. The justice appointed by the Governor is selected from a trio of candidates as selected by the Supreme Court Nominating Commission, comprised of nine members. The kicker that five of the members, one from each of the four congressional districts and a chairperson, are licensed attorneys. The remaining four are non-lawyers representing each congressional district and are appointed by the Governor.
It seems odd to me that the candidates are narrowed down to three by the very people that will be before Court arguing for their client's case in the future. Not only could there be collusion polluting the process, the citizens would never even know because of the shroud of secrecy that surrounds the selection. Only a handful of voters get a say in the matter until the four year retention vote comes around.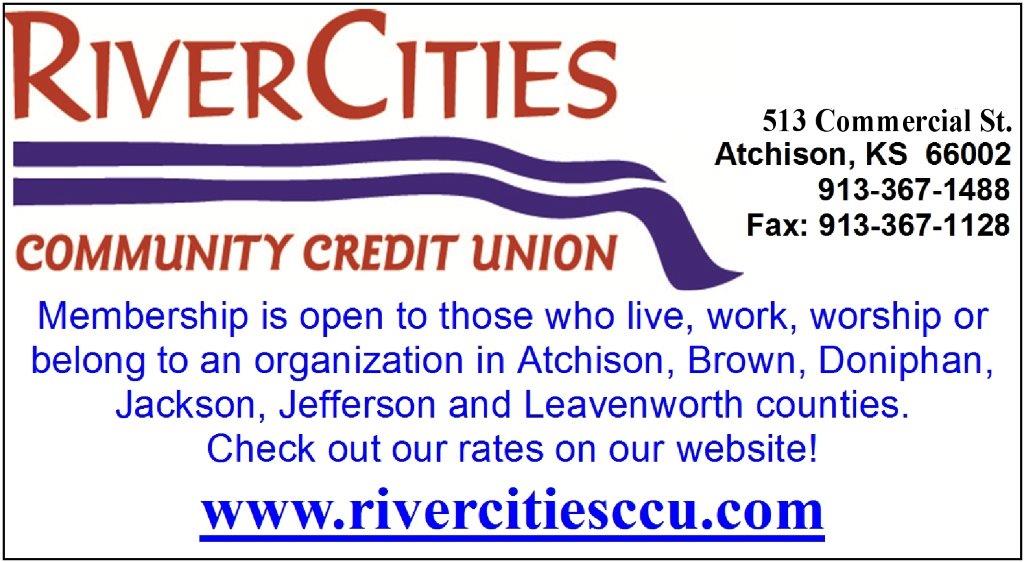 There are more problems with the way things are now. The Courts keep no record of who voted. The Citizenry has no way of analyzing the outcome of the vote. Also, lawyers tend to be more liberal than the general population, leading to a more liberal Court. This hardly sounds like an accurate representation of the State. Kansans also don't know the candidates until the selection is made. There is little to no campaigning done, and it certainly isn't aimed at swaying the opinions of the everyday Kansan.
There are a few word games or arguments that you may have heard or read about during the life of this resolution. One of these is the motto: "If it ain't broke, don't fix it." Given the court decisions and the favorability, or lack thereof, I would say the system is broke. By this logic we'd still be walking everywhere. Walking ain't broke, but riding in the comfort of a car is so much better.
Another argument is the new system would be too political. I contend the way we currently select the candidates could not be more partisan (political). Why would a sitting Kansas Supreme Court Justice hold a fund raiser for the 2014 Democrat candidate for governor? Not political? Give me a break!
The final argument is that people are happy with the way the current system is, and that may be true. My only question then is: "Why not let them vote and affirm or disprove your claim?" Those who did not support letting the citizens weigh in on this important issue do not want to take a chance that they might lose their power or they are elitists. Either scenario is not acceptable!
As always feel free to contact me at randy.garber@house.ks.gov or 785-296-7665 or 2424 Timberlane Terrace Sabetha, KS 66534. Until next time, may the blessings of God be yours.
Words……~ Angela Forshee
What are words? Word is defined as a single distinct meaningful element of speech. Words can also be used as a weapon. One may even consider a word to be the most powerful weapon. Their wounds are not seen by the human eye but they have lasting effects on their victims.
Gun control in America is a hot topic right now. I am not going to share my thoughts or opinions on this matter because it's irrelevant to my writing. A gun will kill and sometimes the wounds can be patched up and they heal over time, leaving a scar as a reminder. A word will slowly kill your soul overtime. A word will leave a lasting impression on how you may feel about yourself. When you're constantly told negative things you start to believe those things. I've heard many verbally abused people say that they sometimes wished their partner would physically hurt them because it would heal over time. A bruise hurts for a while but will slowly fade but a word……a word will stay with you forever.
We seldom remember the positive things people say. Sure, we may remember how a certain person made us feel but that also is true if that person made you feel ashamed or broken. It's a sad truth but bad things are easier to believe. Soon, we begin to turn away from the positive things and we argue when someone pays you a compliment. If you're told to lose weight, change your appearance or change the way you believe, eventually when someone tells you you're fine the way you are, you believe that those words are not the truth. You fall back on the negative things and you hold dear to those.
It's the same way about beliefs. If you're told your behavior is wrong or if the way you act and react is wrong, you begin to feel you're wrong in all aspects. Why is that? Everyone is entitled to believing their own way. Everyone is entitled to feel passionate about something. I have certain beliefs but who am I to tell someone that their way is wrong? Who am I to judge someone? It may be something that I don't understand or something that doesn't spark my interest but is it wrong? No. If you criticize someone constantly about what makes them happy you are wrong. Always remember that just because it's not something you're interested in doesn't make their feelings wrong. They may feel just as passionate as you feel about a particular topic.
Anxiety is a feeling of worry, nervousness or unease. Most people are not born with anxieties. They develop over time. As we worry and stress, we build walls around ourselves to self-protect. Those walls hopefully block out the bad as you try to grasp on to what self-worth you have. As time progresses, some words break through the carefully constructed barriers and they slam you back to the negativity you see in yourself. What we all need to realize is that the people that use their words as weapons are the broken ones. They feel the need to put others down so they feel dominate and in control of their own insecurities. They may ask a simple question and question your actions or your behavior but those "questions" are only a reminder to yourself that you are wrong, your actions are wrong and your decisions are wrong. You feel that if they have to ask a simple question, they don't believe you're capable of making good choices for yourself or those around you. One by one you start building your wall up again in hopes that you can attempt to protect yourself.
It's a losing battle. You need to realize you deserve to feel good about yourself. You deserve to know that you don't deserve to be treated that way. You are never going to change the people that constantly put you down but you can change your reaction to them. It's a daily battle because as each day progresses and new circumstances arise you will have to adjust your sails and travel a different path. You have to continue to tell yourself that you're good enough and you're ok just the way you are. You need to take away the power their words have on you and react by not reacting. Use your self-worth as a shield to protect yourself and then you will take away their power and control.
A FARMER'S CREED ~ John Schlageck, KFB
Think of farmers and ranchers and this old, often forgotten tribute comes to mind. It fits farmers like seed in the soil or ranchers like a new-born calf takes to its mother's udder.
A man's greatest possession is his dignity and no calling bestows this more abundantly than farming. Hard work and honest sweat are the building blocks of a person's character.
I've often heard friends, neighbors and family – my dad for one – quote bits and pieces of it. I've heard others refer to it at meetings, in church, at a sale barn, funerals and many other places where rural people live, work and congregate. It exemplifies the farm and ranch vocation. It goes something like this.
Farming and ranching, despite its hardships and disappointments, is the most honest and honorable way a man/woman can spend days on this earth. The vocation of agriculture nurtures the close family ties that make life rich in ways money can't buy.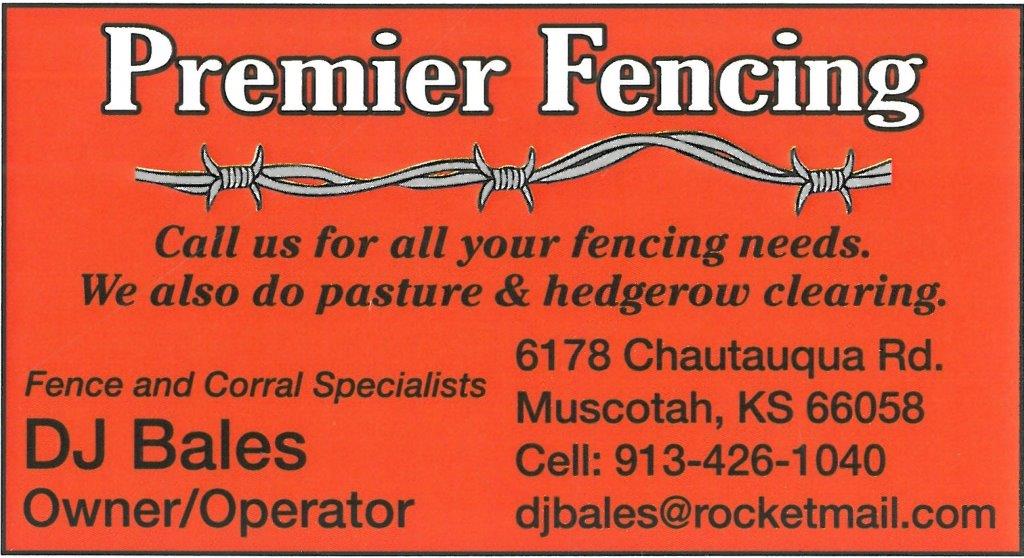 Children who are raised on a farm or ranch earn values that last a lifetime and that can be learned no other way. Farming and ranching provides education for life and no other occupation teaches so much about birth, growth and maturity in such a variety of ways.
Without question, many of the best things in life are free – the splendor of a sunrise, the rapture of wide open spaces, the exhilarating sight of the landscape greening each spring – true happiness comes from watching crops ripen in the field, watching children grow tall in the sun, seeing your whole family feel the pride that springs from their shared experience living, working and harvesting from the land.
Farmers and ranchers believe that through their shared vocation they are giving more to the world than they are taking from it – an honor and privilege that does not come to all men or women. Agricultural producers believe their lives will be measured ultimately by what they have done for their fellow men and women and by this standard, fear no judgment.
They believe when they grow old and sum up their days, they will stand tall and feel pride in the life they've lived. Farmers and ranchers believe in their vocation because it makes all of this possible.
John Schlageck is a leading commentator on agriculture and rural Kansas. Born and raised on a diversified farm in northwestern Kansas, his writing reflects a lifetime of experience, knowledge and passion.
OBITUARIES
Amy Christine Kirkendall The fishing holes in our neck of the woods are forever changed because Amy Christine will no longer be casting out her lines from their shaded banks. On January 27th, 2016 our Lord in heaven decided to bring his child, our beautiful Amy Lindstrom-Kirkendall, home to him. We are thankful for the time that he placed her in our lives and the joy she brought to our hearts over her forty one years on this earth. She was greeted in heaven by her babies that were never born to this world but were awaiting her arrival in heaven. Amy was born November 6th, 1974 in Atchison, Kansas. She was the eldest of two inseparable daughters of Marilyn Lindstrom. Amy was blessed with three beautiful children, Tricia, Cara Jo and Caleb and one diva grandchild Callie Christine that were the absolute light of her life and the true loves of her heart. Amy was a member of St. Leos Catholic Church where she was strong in her faith, believing that we should live by faith not by sight. Amy began working at Horton Community Hospital in 1997 in the kitchen and then became a nurse's aide. She completed her Licensed Practical Nurse training at Northeast Kansas Technical College and went on to graduate Cum Laude from Sanford Brown University earning an Associate's Degree in Nursing. She continued working at the Horton Hospital for a great number of years as a Registered Nurse and eventually became the Director of Nursing before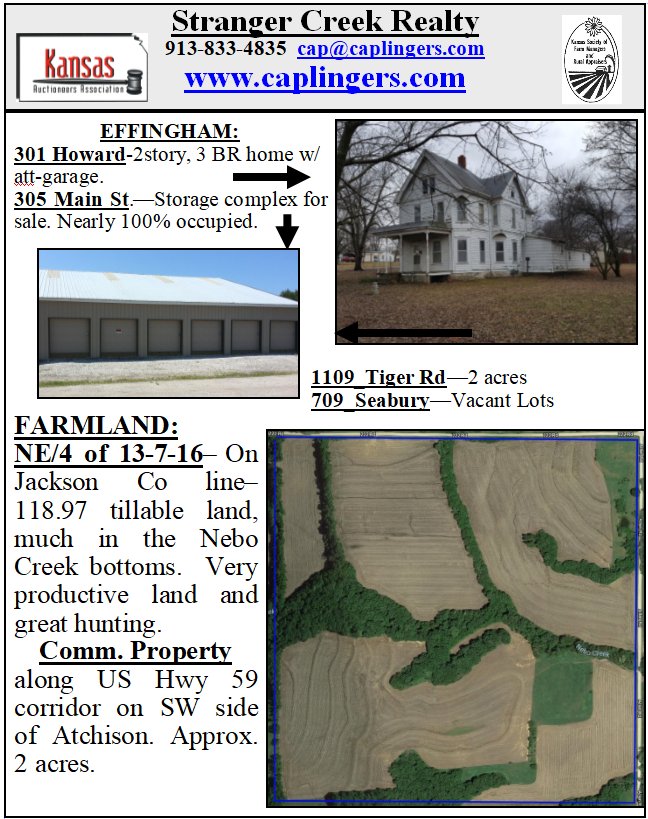 moving on to other career opportunities. Amy's legacy as a nurse will continue on through our community as her compassionate heart and skilled hands not only touched but saved lives of our neighbors and loved ones. She always made time to hold a hand that needed to be held or listen to a story that needed to be heard by not only her patients but her peers. Amy was known for her love of fishing and camping. She found peace in losing herself in nature and the outdoors. She was seen often at farm ponds across Atchison and Brown County, sitting peacefully in solitude waiting for the nibble of the big one or out with the kids casting lines in the glow of the evening. She was the official wormer of hooks for many including her squeamish little sister who will have to learn to bait her own hook from now on. Survivors include her mother, Marilyn Lindstrom of rural Horton, Kansas; sister, Bethany Vanderslice of Leavenworth, Kansas; two daughters, Tricia Lawrence of Everest, Kansas and Cara Jo Kirkendall of the home; a son, Caleb Kirkendall of the home; granddaughter, Callie Christine Scherer; grandparents, James and Janet Schesser of rural Horton, Kansas. Memorial services were held February 4, 2016 at the Muscotah United Church in Muscotah, Kansas. She will be laid to rest in peace at the Huron Cemetery with her great-grandparents Kenneth and Helen Lehman in a family burial ceremony. A special message may be sent to the family at www.dishon-maple-chaney.com
GOVERNMENTAL NEWS
Unapproved Minutes of the Tuesday, February 3 Meeting
of the Atchison County Commission
Pursuant to the law, the board met in Regular Session at 1:00 pm on the 1st floor of the courthouse with Chairman Bill Pohl calling meeting to order with Commissioners Eric Noll and Commissioner Jeff Schuele present for the meeting, County Clerk Pauline M Lee recorded the minutes with County Counselor Pat Henderson present.
Board recited the pledge of allegiance at the start of the meeting.
Minutes of January 26th were reviewed, Commissioner Schuele made the motion to approve as read with Commissioner Noll second and Chairman Pohl calling for a vote, all voted aye, motion carried, 3-0.
Committee Reports: Commissioner Schuele said that he attended County Government Day in Topeka on Wednesday, January 27th, he met with Senator Pyle and State Representative Jerry Henry, biggest thing was SB 316 which deals with the tax lid, also SB 267 is a major bill on juvenile correction reform.
Commissioner Noll said he attended the NEKES Installer Conference in Effingham on Wednesday, January 27th, they had a speaker who was familiar with the school inspections, she said to sit tight they will be having meetings in March to discuss it.
Chairman Pohl said he had no committee reports.
Seth Howard, Road and Bridge Superintendent appeared and gave an update for the commissioners. Seth asked the board about where he should take the money for the purchase of the Rodewald property, property purchased for a bridge replacement on 266th and Sherman Road, it was decided to pay for it out of Special Highway funds, Commissioner Schuele made the motion to pay for the Rodewald property out of Special Highway funds in the amount of $8,041.00, Commissioner Noll second and Chairman Pohl called for a vote, all voted aye, motion carried, 3-0.
Seth also told the board that the truck he is driving will be going into Lewis Chevrolet to get repainted, recall on it.
Seth also told the board that the Dennis Bell culvert project, still waiting on some of the agreements to come back from landowner, when they get them he will need to send them in to KDOT so that they can finish the permit process.
Seth also told the board that there are still working on FEMA and getting reimbursement on projects that they have completed.
Seth told the board that he sent out bids on a ½ ton pickup truck to be used as a crew truck for the shop or when they have to go to training, wanting to upgrade their vehicles. Bid opening will be next Tuesday, February 9th at 1:30 pm.
Seth also told the board that he has been talking with Solid Waste concerning trading backhoe for their semi truck, board said that they would like for it to go before the Solid Waste Committee before anything is done, and then they would have to see what the value of each piece of equipment is before any trading.
Seth told the board that the chip and seal roads that they did last year are not holding up, he doesn't know if it was the rock or oil, they will wait and do road with the new chipper and oil truck before looking it other possibilities on why they are not holding up.
He told the board that their chip and seal roads are dustier, will be talking with Hamm Quarry about rewashing the rock that they have stock piled.
Seth also asked the board about a bridge on 214th and Lincoln Rd, he had Dennis Schrick come in concerning replacing it with a tube, he was in last year and in the minutes it said that it would be done, he doesn't think he will be able to do it this year that it will be a next year project or as soon as possible.
Seth also talked to the board about starting the 10 hour days on April 4th.
Board signed off on personal property abatements.
At 1:30 pm Laura Kahl, Craig Kew, Gina Hart, Linda Smith, Humane Society and Undersheriff Joe Butner appeared before the board to talk about the Humane Society, Laura Kahl told the board that last year they took in 71 dogs from the county and their budget for 2015 was $130,000, half of this goes toward payroll, they are here to ask the commissioners for funding.
Joe Butner was there in support of the humane society and what they do, Board said that they would take it under advisement, but in future they ask that they come back during their budget process so that he can be considered in the future budgets.
Commissioner Noll said that Statler's called concerning people bring dogs out to the lake and letting them run lose, how do they enforce it, Pat Henderson, County Counselor said that they need to contact the sheriff's office, it does state in the policies of the lake that people have to have their animals under control.
Commissioner Noll asked about deadline on petition that was filed on USD 377, County Counselor Pat Henderson said that he discussed this with County Clerk Pauline Lee prior to filing since there was a holiday on the deadline, Mr. Henderson quoted a statute KSA 60-206 a computing time.
Commissioner Noll presented to the board a bill that he paid for rent to the blue building for the NEKES installers conference, Wednesday, January 27th in the amount of $125.00, Commissioner Schuele made the motion to approve the bill for payment, Chairman Pohl second and called for a vote, all voted aye, motion carried, 3-0.
Melissa Crane, County Appraiser appeared with her monthly update of her department, they have new construction picked up and put on, Michelle Phillips is working on personal property, they are continuing to work on sales, and also payment of protest, they had 83 files and have 23 left to hear. They are also doing final review, they had a late start and are behind they will have to request an extension on getting value notices out by March 1st. She was wondering about overtime for Belinda Robinson and Debbie Thompson to get the work finished. She was thinking about 6 weeks of overtime of about $2300.00, Commissioner Schuele made the motion to approve the Overtime for Belinda Robinson and Debbie Thompson for six weeks of Overtime totaling $2300.00, Commissioner Noll second with Chairman Pohl calling for a vote, all voted aye, motion carried, 3-0.
Melissa also talked to the board about having some filing cabinets that they will need to get rid of, board didn't make any decision at this time.
Commissioner Noll made a motion to go into an attorney Client executive session for twenty minutes and to come out at 2:50 pm and to have Melissa Crane, County Appraiser and Pat Henderson, County Counselor present for the session, Commissioner Schuele second the motion with Chairman Pohl calling for a vote, all voted aye, motion carried. 3-0.
Commissioner Noll made a motion to come out of executive session at 2:25 pm with no decision made, Commissioner Schuele second and Chairman Pohl called for a vote, all voted aye, motion carried, 3-0.
Commissioner Schuele talked to the board about the letter of engagement for Reese and Novelly for 2015 audit, board would like to discuss it more next meeting and talk about sending out RFP's for next years audit.
Bills for week were approved by the board.
Commissioner Noll made a motion to go into executive session on acquisition of property for ten minutes and to come out at 3:30 pm with Pat Henderson, County Counselor present, Commissioner Schuele second with Chairman Pohl calling for a vote, all voted aye, motion carried, 3-0.
Commissioner Noll made a motion to extend the executive session on attorney client privilege for another ten minutes with Commissioner Schuele second and Chairman Pohl calling for a vote, all voted aye, motion carried 3-0.
Board resumed open meeting at 3:40 pm.
Pat Henderson, County Counselor had an addendum to original contract on key employees at ASV for the board to sign, extending contracts until June 27, 2017. They are as follows: Peggy House, Administrator, Lisa Moser, Luetta Heineken, Ronda Bratton, Tina Paradise-Hall, Commissioner Noll made the motion to approve the addendums as presented and to have
Chairman Pohl sign in behalf of the county, Commissioner Schuele second with Chairman Pohl calling for a vote, all voted aye, motion carried, 3-0.
Commissioner Noll made a motion to adjourn at 3:45 pm with Commissioner Schuele second and Chairman Pohl calling for a vote, all voted aye, motion carried. 3-0. Attest: Pauline M. Lee, County Clerk
Rep. Lynn Jenkins Weekly Update:
From farmers in Bourbon County to small business owners in Douglas County, I hear the same sentiments shared throughout my town halls: people are worried about the state of our economy, worried about continued government encroachment especially overregulation and worried about the increasing threat of radical Islamic terrorism and a Commander in Chief that won't even acknowledge the problem, much less put in place a plan to destroy them.
It is time for Congress to give the American people what they are asking for: a more confident America.
This week, at the weekly Republican Leadership press conference, I discussed what House Republicans are doing to help build a confident America.
Protecting Our Second Amendment Rights:
This Thursday, I voted to protect our Second Amendment rights from another assault by President Obama. The Financial Institution Customer Protection Act, would stop Operation Choke Point, which pressures financial institutions to stop dealing with businesses – such as gun stores – that this Administration opposes. Operation Checkpoint violates due process, and invades the rights of small businesses to operate without government encroachment. I am proud to have voted to halt the operation and protect the Second Amendment.
Fighting The President's Disastrous Healthcare Law:
This week, I voted in support of overriding the President's veto on repealing his disastrous healthcare law. Unfortunately, once again, Democrats in the House placed protecting President Obama's legacy above helping the American people. While this President remains in the White House, repealing this failed law is an uphill battle, but fortunately in 2016, Americans have the chance to vote for a future where their priorities are placed above the interests of Washington bureaucrats.
Opposing President Obama's Tax Hike On Oil:
On Thursday, the White House announced that President Obama would propose a $10-per-barrel oil tax to pay for his green transportation projects. Once again, President Obama is showing that he is more interested in listening to fringe activists than to the American people, who are already struggling with a crippling tax burden. Our nation needs serious ideas that help create jobs and make life easier and cheaper for folks in America – not more tax burdens.
Fortunately, this proposal is not a serious proposal and is merely designed to appease the fringe of his liberal base. As the President knows full well, it is dead on arrival in a Republican controlled Congress where House Republicans will stop the policy before it can harm Americans
Announcing The Start Of The 2016 Congressional Art Competition:
The 2016 Congressional Art Competition is now open! This annual, nationwide competition for high school students is sponsored by Members of Congress as an opportunity to discover young, artistic talent. Every year, I am amazed by the incredible artwork submitted by high school students in Eastern Kansas. I look forward to once again seeing the amazing creations from the many talented young artists from all around the Second Congressional District of Kansas.
The competition is open to high school students from the 2nd Congressional District of Kansas. More information on how to enter and rules for entries can be found at http://lynnjenkins.house.gov/art-competition/.
Coffees With Your Congresswoman Around Eastern Kansas:
I had a great time visiting towns across Eastern Kansas as I hosted several Coffees with your Congresswoman town halls. These town halls give me an opportunity to hear directly from Kansans about their priorities for me in Washington.
Spending Time With The Kansas Hospital Association:
The Kansas Hospital Association (KHA) stopped by my office in Washington to discuss some of the many issues facing rural hospitals and health providers in rural areas. Thank you to the KHA for coming in and updating me on some of the challenges they are dealing with.
Meeting With Kansas Head Start:
It was great to meet with Kansas Head Start members while they were in town discussing the benefits of their program. Not only does Head Start educate students, but it also teaches parents how to help their children succeed in school.
Talking With Kansas Grain and Feed & The Kansas Agribusiness Retailers Association:
This week I received a visit from the Kansas Agribusiness Retailers Association and Kansas Grain and Feed Association to talk about the policies and burdensome regulatory issues most pressing to our local agriculture retailers, grain storage facilities, and the entire agriculture industry.
Pittsburg Open Office Hours On February 17th:
On February 17th, I'm hosting open office hours at my Pittsburg office at 10:30. This is an opportunity for me to talk one-on-one with folks from around Eastern Kansas. If you want to arrange an appointment please get in touch with my office at (202) 225-6601. Meetings are open to any 2nd district resident and are arranged on a first come, first served basis.
2015 Governor's Mined Land Reclamation Award Presented to Alsop Sand Co. Inc.
MANHATTAN, Kan. – Alsop Sand Co. Inc. of Concordia, Kan., has been awarded the 2015 Governor's Mined Land Reclamation Award for their reclamation work at their Salina quarry. This award is presented to a company that demonstrated excellence in implementing mined land reclamation and conveying a positive image of mining in Kansas. The award was presented at the Kansas Aggregate Producers Association meeting in Overland Park on Jan. 15, 2016.
The reclaimed area covers 160 acres on the southeast edge of Salina. A 34-acre lake is the centerpiece for the reclaimed sand dredge operation. Alsop Sand sloped and seeded the contoured shoreline to prepare it for housing development. The Stone Lake development will include a total of 134 lots, with many having a lake view.
"The greatest value is the pleasure felt by generations of people living on or near the lake," said Dane Barkley, owner of Alsop Sand Co. Inc.
Alsop Sand Co. Inc. operates sand quarry locations in Scandia, Concordia, Abilene, Salina and several other locations in central Kansas. The extraction of aggregate material from the earth is processed and then sold to the local construction industry, and city and county municipalities.
For more information about this award, contact Scott Carlson with the Kansas Department of Agriculture Division of Conservation at 785-564-6618 or scott.carlson@kda.ks.gov.
ABC's 'Madoff' Miniseries Gives Real-Life Lessons In Dangers Of Financial Fraud
Kansas Securities Commissioner and U.S. Senator partner to give warning of the detrimental effects of financial abuse to investors.
TOPEKA, Kan., (Feb. 2, 2016) – Kansas Securities Commissioner Josh Ney and United States Senator Jerry Moran (R-Kan.) have teamed up for a series of public service announcements about investment fraud surrounding the release of a new ABC miniseries profiling Bernie Madoff, America's most notorious fraud artist. ABC's television miniseries, titled Madoff, airs this Wednesday, Feb. 3 and Thursday, Feb. 4 from 7:00PM-9:00PM on local ABC providers. "There is much to be learned from this real-world story of a complex fraud that stole billions of dollars out of the pockets of real investors," said Ney.
Alongside Commissioner Ney, Senator Moran feels this is an opportune time to help educate Kansans about the dangers of financial crimes. Serving on the U.S. Senate Banking Subcommittee on Securities, Insurance, and Investments, Senator Moran is involved in Congressional oversight of federal efforts to protect investors. "Financial education is an important aspect of consumer protection. I am committed to making certain Kansans have the resources necessary to be financially informed," Senator Moran said.
The Office of the Kansas Securities Commissioner (KSC) exists to protect and inform Kansas investors. Financial crimes can be devastating, and unfortunately, they have one of the highest rates of being unreported and undetected. This is often due to the fact that it can be very embarrassing to victims to be duped by con men. Ney encourages Kansans to be on the lookout for signs that an investment may be fraudulent. Here are five red flags to watch out for when citizens are considering investing:
1. If an investment sounds too good to be true, it probably is! Be wary of investments with incredibly high returns.
2. Who is offering the investment? Is the individual registered with the KSC? If not, that could be cause for concern. Investors can check the registration status and conduct a background check on financial professionals by going to the KSC's website: www.ksc.ks.gov/BackgroundCheck.
3. Is what is being offered exclusive, rare, or scarce? Don't be pressured to act quickly. Take time to check out investments. As the Madoff character says in the movie trailer, "You want to know how to get people to trust you with their money? You present it as an exclusive thing."
4. Are you really interested in the investment or are you feeling pressured that "everyone else is doing it?" A widely used persuasion tactic is social consensus, which is when one feels peer pressured into making a decision because others are doing it and not that it is necessarily in their best interest.
5. Is there a gift involved? As they say, there is no such thing as a free lunch. Be aware of situations where something is being offered for free. Don't feel pressure to invest just because the pitch involves receiving a gift that does not come close to equaling the amount being asked to commit to.
"See how many of the above tactics Madoff uses as you watch the movie," said Ney. "Then try and recognize these red flags when seeking out your own investment opportunities."
State and federal authorities need your help detecting financial crimes. If you run into an investment that you believe might be a fraud, contact the KSC at 1-800-232-9580 or by email at ksc@ksc.ks.gov.
Kansas Companies Attend 2016 Winter Fancy Food Show
MANHATTAN, Kan. – Seven From the Land of Kansas members participated in the 2016 Winter Fancy Food Show in San Francisco, Calif., Jan. 17-19, 2016. The show is the West Coast's largest specialty food and beverage trade show with more than 1,400 exhibitors representing the latest in specialty foods and beverages from across the United States and 35 other countries and regions. The show provides an opportunity for the individual companies to showcase their products and to promote the entire state of Kansas at one of the specialty food industry's premier events.
The Kansas pavilion featured the following From the Land of Kansas members: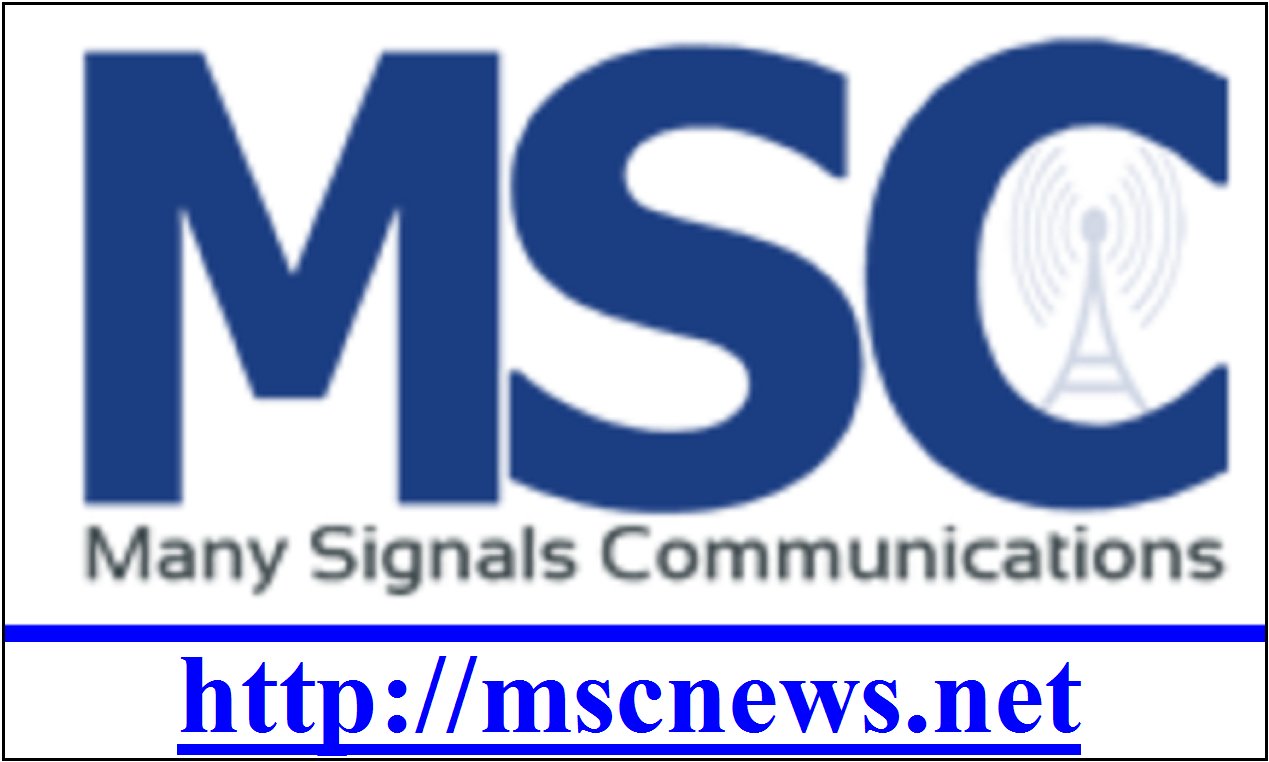 · Fine Vines Artisan Ketchup, Leawood
· Grandma Hoerner's Foods, Alma
· Nu Life Market, Scott City
· Mixes Inc, Kansas City
· Rabbit Creek, Louisburg
· Sunflower Food Company, Lenexa
· Tonja's Toffee, Modoc
"Our goal for the show was to support our companies by creating an environment that attracts buyers and help make connections for our member companies," said Julie Roller, From the Land of Kansas specialist. "Breaking into new markets is a challenge for any business, but participating in events like the Fancy Food Show can provide opportunities for Kansas businesses to reach new domestic and international customers in an efficient and fun atmosphere."
Not only could customers get introduced to Kansas products, they could taste them as well. The Kansas pavilion also featured From the Land of Kansas program ambassador, Chef Alli.
"Chef Alli created dishes that showcased each of the member companies' products," Roller said. "This allowed buyers to taste the product as a consumer would taste them."
To see the recipes that were showcased at the Winter Fancy Food Show visit FromtheLandofKansas.com/recipes. To purchase Kansas products, visit the From the Land of Kansas Marketplace at Shop.FromtheLandofKansas.com.
From the Land of Kansas trademark members interested in being a part of the Kansas pavilion at upcoming food shows, can contact the Kansas Department of Agriculture's international trade director, Suzanne Ryan-Numrich, at suzanne.numrich@kda.ks.gov or 785-564-6704.
KDA to Host Agribusiness Development
Workshop in Republic County
MANHATTAN, Kan. ­­– The Kansas Department of Agriculture (KDA) will host an Agribusiness Development Workshop on February 11, 2016 at the Belleville City Office, 1819 L St., Belleville, Kansas from 1:00-5:00 p.m. This workshop will provide Kansas farmers, ranchers and agribusinesses with resources, and current business development and organizational contacts to assist with startups or expansions.
The KDA Division of Agriculture Marketing received a United States Department of Agriculture (USDA) Rural Business Development Grant to help fund this workshop.
Established in the 2014 Farm Bill, USDA's Rural Business Development Grant is a program intended to help with technical assistance, training and other activities to allow small businesses in rural areas to expand.
"Agriculture, food, and food processing accounts for 972 jobs or 31 percent of the workforce in Republic County," said Kansas Secretary of Agriculture Jackie McClaskey. "With more information and education, Kansas' small and rural agribusinesses will be better prepared to serve as economic engines for rural Kansas, and we encourage farmers, ranchers, and agribusinesses in the region to attend this session."
Featured speakers at the event will include Belleville Chamber of Commerce/Main Street, Republic County Economic Development, Kansas Department of Commerce, Network Kansas, Kansas Department of Agriculture, Kansas Department of Wildlife, Parks and Tourism, Small Business Development Center, C&C High Tunnel Farms, Polansky Seed and USDA.
KDA will also hold additional workshops in the following areas: February 18 in Iola, March 3 in Dodge City, March 10 in Colby and March 24 in Marion.
KDA is committed to providing an environment that enhances and encourages economic growth of the agriculture industry and the Kansas economy. This workshop will provide support and assistance to help make Kansas businesses more successful.
To RSVP, email your name and workshop location to events@kda.ks.gov.
This institution is an equal opportunity provider and employer.
AG'S OFFICE REORGANIZES TO BOOST OPEN GOVERNMENT ENFORCEMENT
TOPEKA – (February 1, 2016) – Kansas Attorney General Derek Schmidt has reorganized parts of his office that enforce the state's open government laws.
With the start of 2016, Schmidt has separated the responsibility for enforcing open government laws from the responsibility for training and counseling to assist in compliance. Separating the two tasks, which historically have been combined, sets the stage for stepped-up enforcement of the Kansas Open Records Act and Kansas Open Meetings Act as well as increased training and outreach activities.

"Historically, the attorney general's office has handled complaints about open government violations informally," Schmidt said. "With the enactment of new open-government legislation in 2015, we now have a responsibility to be more structured in the handling of open-government complaints. This reorganization is the first step in that ongoing process."
New legislation enacted last year gives the attorney general additional legal authority to investigate and enforce violations of the state's open government laws. It also requires the attorney general to more actively develop training and outreach to help prevent violations.
"In the coming months, the attorney general's office intends to step up our training and outreach to help prevent open government violations," Schmidt said. "At the same time, we also intend to more thoroughly investigate credible allegations of violations and, when appropriate, take enforcement actions. The fact-finding that will sometimes be necessary under the new enforcement procedures will more closely resemble a traditional law enforcement investigation than have the informal lawyer-to-lawyer discussions that predominated in the past, and that transition will require some adjustment by everybody involved."
Under the reorganization, Assistant Attorney General Lisa Mendoza will serve as director of open government enforcement and will lead the office's investigation and enforcement actions in response to complaints. Assistant Attorney General Cheryl Whelan will serve as director of open government training and compliance.
More information on the attorney general's open government enforcement and training work can be found at www.ag.ks.gov.
Proposed Requirements Draw Attention ~ Dennis Pyle
This year's legislative cycle began with a full caseload of legislation carried over from last session. The session has been slow thus far, but is gaining speed with each passing day.
I've been contacted by several constituents and local government officials on Senate Bill 316. Under current law, if a city or county passes a budget that requires additional property taxes compared to the previous year, with certain exceptions, then the budget would be required to be approved by voters beginning on January 1, 2018. Senate Bill 316 would move up this requirement to July 1, 2016. The bill would remove certain exceptions that allow local governments to increase the budget without requiring a public vote, including certain costs from new infrastructure or improvements, costs for road construction that have previously been approved by resolution, legal judgment or legal defense costs, or new expenditures that are specifically mandated by federal or state law.
My office has also heard a lot from my constituents in District 1 regarding House bill 2504. This bill would enact the "Kansas School District Realignment Act." On July 1, 2017, and each ten years, the State Board of Education would be required to realign school district boundaries. The boundaries would be effective for school instruction and attendance on the first day of July following the establishment and announcement. If a home county has 10,000 students or less, the Board would align the district boundaries so that there is only one realigned district in each county. If a home county has more than 10,000 students, the Board would align the district so that any realigned district would have 1,500 or more students.
The bill would allow school districts to voluntarily consolidate (it is very important that this is voluntary) prior to the effective date of realignment. School districts that would consolidate on or before July, 1 2016, could file a request that would specify the home county that a voluntarily consolidated district would be considered a part of, provided the district has territory in that county.
The Department of Education estimates that enactment of HB 2504 would reduce the number of school districts from 286 to 132. However, the bill would have no effect on state aid to school districts, and the bill does not make changes to the current block grant school finance funding. The bill is assigned
to the House Education Committee and received a hearing this past week. As we fund our education system and make it one of the highest priorities for this great state, it's important that we do so efficiently and effectively.
Some interesting proposals for consideration:
Senate Bill 169: which will make the channel catfish our state fish.
Senate Bill 263: will allow for a sales tax exemption of fresh fruit and vegetables.
Senate Bill 282: proposes that Kansas be exempt from daylight savings time.
HB 2479, which concerns agriculture; relating to noxious weeds. Farmers and County officials need to take a look at this proposal.
I hope you have enjoyed this edition of the Pyle File. Thank you for giving me the privilege of serving you in Topeka. If you have any questions or concerns please feel free to contact my office. You can reach me at: State Capitol Rm 234-E, Topeka, Ks. 66612, 785-296-7279 or dennis.pyle@senate.ks.gov You can also connect with me on Facebook! https://www.facebook.com/dennispyle
MISCELLANEOUS PRESS RELEASES
KHIN and KDHE collaborate to deliver Kansas immunization records through MyKSHealth eRecord online personal health record
TOPEKA, Kan., February 4, 2016 — Kansas Health Information Network (KHIN), a leader in health information exchange, and the Kansas Department of Health and Environment (KDHE) announce a new online feature which allows Kansans to have secure access to state-certified immunization records through their MyKSHealth eRecord personal health record.
"As the mother of four boys it can be challenging to keep track of immunization records critical for school enrollment or to ensure their immunizations are current," explained Dr. Laura McCrary, Executive Director of KHIN. "As a result of this KHIN/KDHE collaboration, Kansans can access and print a certified copy of their immunization records any time through their MyKSHealth eRecords online personal health record."
KHIN supports MyKSHealth eRecords by electronically transmitting medical records available in the health information exchange to individuals who have an established MyKSHealth eRecords account. Kansans now have secure, convenient access to an even more complete picture of their health due to this unique immunization record integration with KDHE.
In addition to the KDHE state certified immunization feature available in MyKSHealth eRecords, other valuable components of MyKSHealth eRecords include online medical record access, secure messaging, health information and education, and new health information alerts. To set up your MyKSHealth eRecord patient portal, call 844-4MYHLTH (844-469-4584), or to gain access to these benefits as well as your immunization records, contact the KDHE at 877-296-0464.
As a provider-led organization, KHIN is renowned as one of the largest, most successful health information exchanges (HIE) in the country with more than 1,200 participating providers, hospitals, clinics and other health care related facilities. KHIN's mission is to improve health care quality, coordination and efficiency through the exchange of health information at the point of care utilizing a secure electronic network, provided by a collaboration of health care organizations. For more information about KHIN visit www.khinonline.org. The Kansas Department of Health and Environment works to protect and improve the health and environment of all Kansans.
New Study Reports on the Vulnerability of Rural Kansas Hospitals
1 in 3 rural hospitals in Kansas are classified as vulnerable and "at risk" of closure.
(February 5, 2016) – iVantage® Health Analytics, a leading national provider of health care analytics and decision support tools, released its 2016 Hospital Strength INDEX Study this week, which assessed and benchmarked rural and Critical Access Hospital performance. Of the 107 rural hospitals in Kansas, 31 are classified as vulnerable and "at risk" of closure, according to the study. Last year, Kansas had 17 at-risk hospitals, according to the study. Nationally, 67 hospitals have closed since 2010. In Kansas, Mercy Hospital in Independence, closed in October 2015.
The 2016 analysis suggests the situation is worsening for many rural communities. The loss of a hospital can have a lasting impact on its community. In Kansas, the study estimates if the state's 31 vulnerable hospitals were to close, the state could potentially face:
 2,952 health care jobs lost
 235,654 patient encounters
 4,073 community jobs lost
 $8.3 billion loss to the GDP (10 years)
A combination of factors contribute to the hospitals' at-risk status. Significant downward pressure on rural hospital margins is fueled by:
 Rural hospitals tend to serve disproportionately poorer, sicker and older patients
 Failure to expand Medicaid: the number of uninsured patients is typically higher in states that have not expanded Medicaid, which means rural hospitals receive less money in reimbursements from Medicaid and provide more uncompensated care
 Rural hospitals have endured decreases in Medicare reimbursement that began in 2013, including sequestration, charity care/bad-debt reimbursement cuts and disproportionate share payment cuts
Keeping rural hospitals healthy is an urgent matter. Right now, Kansas hospitals are working to develop more sustainable health care systems and encourage the development of new models of health care delivery. With grant funding from the United Methodist Health Ministry Fund, Hutchinson, KS, five Kansas hospitals are testing the viability and effectiveness of two ambulatory care alternatives to full hospital services. These models were developed by hospital executives who began meeting in 2012 in response to the ever changing health care needs of rural communities in Kansas. Kansas hospitals welcome the opportunity to work with the Administration and its new rural health care working group; however, we need swift action as the deficit in revenue support for rural health care systems is a fundamental problem.
One way to keep health care accessible in our rural and urban communities is to insure more patients. The Bridge to a Healthy Kansas, a new, budget-neutral health care solution, will provide more low-income, hardworking Kansans with health care coverage, which in turn helps maintain access to local health care services in rural and urban Kansas communities. It also will reduce the occurrence of uncompensated care for the uninsured and the associated costs that are passed along to hospitals and other health care providers.
Kansans rely on rural hospitals. More than 36 percent of Kansans – or one in three – live in rural areas. These hospitals provide essential health care services to a growing population of rural Medicare beneficiaries. Rural communities depend on hospitals to be there 24 hours a day, seven days a week, 365 days a year.
Rural hospitals are economic engines in small communities and are critical to sustaining the overall resources of the State. Hospitals support job growth; for each individual employed by a Kansas community hospital, another 0.83 jobs were supported in other businesses and industries in Kansas.
The Kansas Hospital Association is a voluntary, non-profit organization existing to be the leading advocate and resource for members. KHA membership includes 212 member facilities, of which 126 are full-service, community hospitals. Founded in 1910, KHA's vision is: "Optimal Health for Kansas."
FHSU receives $700,000 USDA Grant for Development of Precision Agriculture Curricula
HAYS, Kan. -- U.S. Senator Jerry Moran, R-Kan., and Fort Hays State University announced Friday that FHSU has been awarded a grant of more than $700,000 from the U.S. Department of Agriculture to develop curricula focused on the use of small unmanned aerial systems (UAS) in precision agriculture.
The program, under development by FHSU, claims to enhance and improve the technical and analytical skill sets of the next generation of farm managers, technicians and crop advisors. The grant is part of a $4 million award to Non-Land Grant Colleges and Universities.
As Chairman of the Senate Appropriations Subcommittee on Agriculture, Sen. Moran supported a $1 million increase in federal funding for the USDA Capacity Building Grants for Non-Land Grant Colleges of Agriculture Program, which is furnishing the $701,072 grant to FHSU. This is the second largest grant given out by the program this year and one of the larger federal grants received by FHSU.
"Investments in research grants for Non-Land Grant Colleges of Agriculture provide hands-on learning opportunities for students with the added benefit of discovering new information to be utilized by farmers and ranchers," Sen. Moran said. "This grant awarded to Fort Hays State University will go toward an effort to link the enormous potential of incorporating UAS into precision agriculture with real world application of the technology. Strong support of agricultural research makes certain our producers are on the forefront of technological advancements and ahead of our global competitors in agriculture."
The new curricula will teach both the gathering of data by UAS and the incorporation of the data into agriculture. The primary focus will be on providing students with experiential-learning opportunities involving the hands-on use of UAS and analytical tools along with "real world" experiences applying data in management decision making.
"We are very grateful to Senator Jerry Moran for his vote of confidence in stewarding the process that ultimately resulted in awarding this grant to Fort Hays State University," FHSU President Mirta M. Martin said. "This is an investment in the future, not only for our students, but for our region and our state. It is particularly significant, as it illustrates the benefits derived from uniting academic disciplines under our newly created College of Science, Technology and Mathematics. When people come together for the common good, excellence is the outcome."
The primary beneficiaries of this grant at FHSU will be students pursuing post-secondary agricultural degrees, as well as those seeking degrees in natural resource management. Farmers and ranchers on the Great Plains and Flint Hills will also benefit through open houses, field days and workshops held at regional farms and natural areas that will demonstrate and provide experience with new UAS technology in the support of the agricultural economy. Demand is high and the job outlook is very strong for individuals skilled in the understanding and use of precision agricultural technologies. In Kansas alone, the economic impact of UAS technologies is estimated at $2.9 billion over the next decade. This grant will help make certain that a skilled workforce is available to meet this potential.
WILDLIFE AND PARKS REPORTS
Become a Certified Angler Instructor
PRATT – Most of us have had a mentor at some point in our lives who inspired us, taught us, and delighted in our successes. It's a wonderful thing, but not everyone is so lucky, especially when it comes to having an outdoor mentor. By becoming a volunteer certified angler instructor through the Kansas Department of Wildlife, Parks and Tourism's Angler Education program, you'll not only have an avenue for sharing your passion for angling with others, but you too, could be someone's mentor. To get you started, a certification course will be held from 9:30 a.m. - 1 p.m. on Feb. 20 at Flint Hills Technical College, 3301 W 18th Ave., Emporia, in conference rooms A, B, and C. There is no cost to participate.
Topics covered will include current fishing regulations, species identification, fishing ethics, equipment, knot-tying, casting, fish habitat, aquatic nuisance species, and conservation practices. In addition to becoming certified, anglers will also receive sample curriculums and tips for preparing a class.
To register for this class, and to learn more, visit fishingsfuture.org/node/459/register or contact Phil Taunton at (620) 794-5373 or by e-mail at ptaunton7@gmail.com.
Participants must be 18 years old and pass a background check.
Enjoy Prime Land Access for Spring Turkey Through Special Hunt
PRATT – It's hard to beat hunting turkeys during the spring season in Kansas. Weather has warmed up, birds are active and on the move, and it's the start of a new hunting season. But what if there was a way to top this? There is. Try adding special access to quality lands not normally open to hunting, and it wouldn't cost you a penny. If you think this sounds like a pipe dream, chances are, you aren't familiar with the Kansas Department of Wildlife, Parks and Tourism's Special Hunts Program. Special Hunts provide access to public and private lands that are not open to unrestricted public access. There's no fee to apply, the draw is open to residents and nonresidents, and opportunities abound, with 160 individual permits and 79 special hunts available for spring turkey this year. Applications are being accepted through 9 a.m. on Feb. 29. To apply, and to obtain detailed information on all available hunts, visit ksoutdoors.com/Hunting/Special-Hunts-Information.
Out of the 79 hunts available, 29 are open hunts (open to all), 19 are mentor hunts (both beginner and mentor may hunt), and 31 are youth hunts (youth hunt only). These hunts will occur on nine separate land parcels spanning five counties, five wildlife areas, two city and county properties, one state park, and one national wildlife refuge.
Successful applicants will be notified shortly after the random drawing has occurred. Special Hunts only provides access, so hunters must still purchase all licenses and permits required by law.
For information on other spring turkey hunting opportunities, visit ksoutdoors.com and click "Hunting" and "Turkey Information."
Participants Needed for Great Backyard Bird Count
PRATT – In lieu of conducting the Kansas Winter Bird Feeder Survey this year, bird watchers around the state are asked to participate in the national Great Backyard Bird Count (GBBC) taking place Friday, Feb. 12 - Monday, Feb. 15. The GBBC is an annual four-day event that engages bird watchers of all skill levels in counting birds from any location for as little as 15 minutes on one or more days of the event. Bird watchers can then report their sightings online at www.birdcount.org.
It's free, fun and participants can feel good about playing an important role in the management and conservation of numerous bird species. Each submitted checklist provides valuable data to researchers at the Cornell Lab of Ornithology, as well as experts in other conservation organizations, who interpret those results to learn more about how birds are doing and how we can better protect them and their habitats.
For more information, visit www.birdcount.org.
New Partnership Provides Landowner Assistance In Range Health Improvements
PRATT ­– The Kansas Department of Wildlife, Parks and Tourism, in cooperation with the Natural Resource Conservation Service, Ranchland Trust of Kansas, and Kansas Grazing Coalition, are excited to announce a new partnership designed to assist landowners with range management and improvement projects. Termed the Regional Conservation Partnership Program (RCPP), the newly-formed partnership will aim to improve overall range health in the Smoky Hills region of Kansas by providing cost-share assistance to landowners. The Smoky Hills are important to cattle producers and numerous wildlife species, but both are being threatened by invasive trees, noxious weeds and other sources of degradation. The RCPP seeks to address some of these issues and ultimately improve the health of Smoky Hill rangelands.
The RCPP will focus on 16 counties within the core of the Smoky Hills, with wildlife biologists designated for specific areas. Some land management practices that will be available for cost share under this collaborative effort include brush management, herbaceous weed control, prescribed burning and prescribed grazing. Landowners interested in more information about this partnership are encouraged to contact their local wildlife biologist for the county in which their land is located.
For counties Ellsworth, Russell, Lincoln, Saline, and Ottawa, contact James Svaty at (785) 658-2465 ext. 204. For counties Smith, Osborne, Jewell, Mitchell, Republic, and Cloud, contact Lucas Kramer at (785) 545-3345. For counties Washington, Clay, and Dickinson, contact Clint Thornton at (785) 461-5095. For Marion County, contact Jeff Rue at (316) 772-2706. For McPherson County, contact Kyle McDonald at (620) 662-2799.
HISTORY IS FUN ~ Bob Caplinger
Old news from the 1938-39 Issues of Effingham New Leaf
JUSTICE - HINZ WEDDING. "A quick and simple wedding ceremony took place this afternoon at the Community church manse when Miss Vesper Justice became the bride of Wm Hinz, the Rev. W. W. Pfautz performing the single ring service, which was witnessed only by the mothers of the young couple.
"The bride is the youngest daughter of Mrs. T. A. Justice and a particularly attractive young lady. She was especially becoming in her wedding dress of navy blue silk crepe, worn with Japonica accessories.
"Following her graduation from the Muscotah High School in 1935 at which time she was valedictorian of her class, she began work at the Farm Bureau office, which position she will retain for the present.
"The groom, the older son of Mr. and Mrs. Geo Hinz, appeared neat in his wedding suit of the new spring shade. Since his graduation from A.C.CH.S., in 1926, he has been engaged in farming, at which occupation he has proved very successful.
"Mr. and Mrs. Hinz went to housekeeping on the farm three miles northwest of Effingham, which Mr. Hinz has leased for the ensuing year. The home has been furnished by the young couple in a very attractive manner."
THE FUTURE TEACHERS. "The Normal Training class of A.C.C.H.S., accompanied by their teacher, Miss Ruth Vette and the county superintendent of schools, Mrs. Gladys Winzer, made a tour of the county, Wednesday. They visited schools at Rose Valley, Arrington, Farmington and Shannon. Members of the class are Alma Bond, Lina Bradley, Ruth Candreia, Thelma Christie, Mary Figgs, Betty Gibson, Evelyn Gigstad, Theresa Meador, Melvin Masse, Amy Montgomery, Jean Noll, Ruth Roloff, Maxine Royer, Juanita Shockley, Donnis Stephan, Mary Jean Turner.
EFFINGHAM NOW HAS A FIRE SIREN. "The new fire siren will be sounded every day except Sunday at 12 o'clock noon and at 6 PM. In case a fire should happen at either of these hours the blast will be continued a longer period of time. It is blown twice each day to be sure the siren is in perfect working condition.
EFFINGHAM'S NEW PUBLIC SCHOOL DEDICATED. "The dedication ceremony was held Wednesday night in the new auditorium with standing room only.
"John Pinder, president of the board presided with the help of Mrs. Gladys Winzer, county superintendent. The speakers were Rev. E. E. Tillotson, principal speaker; Louis Spencer, architect for the building; S. W. Wendell, resident engineer; J. R. Snyder and W. H. Sells, board members.
"Those playing in the band are Bobby Barnett, Milton McClure, George and Bob Wilde, Dicky Dean and Billy Bob Hargrove, Gerry Stutz, Dorothy Buddenbohm and Gloria Goes. Billy Jarvis is the director. They brought down the house with applause.
"Eight dressed in Colonial costume and dancing the minuet was another feature that was especially good. Those in the minuet were Becky Jackson, Wendell Heffelfinger, Maridel Potts, Gerry Stutz, Darlene Hargrove, Alvernon Cox, Mary Moore and Melvin Kibbie.
"'Little Sir Echo,' a song that is taking this section by storm was sung nicely by Marjorie Scott, Reba Signor, Darlene Hargrove, Dorothy Buddenbohm, Patty Schurman, Maridel Potts, Gloria Goes and Delores Hussey.
"The echo behind the curtain was sung by Becky Jackson, Catherine Johnson, Pauline McVey and Marie Davies."
HISTORY FROM THE OBITUARY OF JOHN W. WALLACK. "John W. Wallack, one of the earliest of Effingham's residents, passed away Sunday morning at the Henry Buddenbohm home.
"Mr. Wallack was born September 1, 1856, in Butler County, Indiana.
"With his parents, the late Col. and Mrs. Benjamin Wallack, he came to Atchison County when only four years old and they lived in a log house, south of Monrovia.
"Nov. 9, 1882, he was married to Miss Anna Stoner. Their marriage took place in the old Presbyterian church. Mr. and Mrs. Wallack went to housekeeping on a farm south of Effingham, later moving to town. They built the house that is now the Abe Hammond home.
"For several years Mr. Wallack was an employee of A. E. Mayhew Hardware and Undertaking Establishment that was housed in the building now occupied by W. H. Sells.
"Mr. Wallack operated the first cream station that was opened in Effingham and only retired from the business about five years ago.
"After the death of Mrs. Wallack, he maintained his own home for about two years. After he sold the property he had a room and board at the Henry Buddenbohm home.
"Mr. Wallack was mayor of Effingham four years during which time the people of the town voted to install electric lights and he was justly proud of that achievement during his administration. He was also a member of the city council for several years.
"Surviving the deceased is an adopted daughter, his great niece, Freda Babberger, who was only two years old when taken by Mr. and Mrs. Wallack and whom they loved as their own daughter.
"Mrs. Addie Cummings of Effingham and Mrs. Kate Horn of Atchison, Mr. Wallack's sisters are the only remaining members of a family of eight."
ALUMNI HOST TO SENIOR CLASS. "The officers of the alumni association did such a nice job in entertaining the senior class at A.C.C.H.S. Friday night, they were all re-elected except the vice president, who is always chosen from the graduating class. Miss Patty Clark was elected to succeed Esther Cline. The officers re-elected were Mrs. John Pinder, president; Miss Florence Leonard, secretary; Bill Hinz, treasurer.
"The attendance was estimated at 200 with a majority of the incoming class of 69 present and they are certainly nice looking and nice appearing young people who should be a valuable addition to the alumni association.
LARGEST GRADUATING CLASS IN HISTORY OF SCHOOL. "Monday evening, when the A.C.C.H.S. orchestra of 40 members play Priest's March by Mendelssohn, sixty-eight seniors, pretty young women and handsome young men, the largest class in history of the school, marched to the stage of the decorated gymnasium where they heard an outstanding address of Alfred F. Williams, an attorney at law from Topeka.
"The address was shared by at least 2,000 persons. Two hundred people were unable to get into the building.
"Shirley Snyder and Jolene Pinder, pretty four year old girls, assisted Mrs. Gladys Winzer in the distribution of the diplomas that are really a work of art done in school colors of old gold and black.
"The voices of Sally Sewell, Betty McLenon and John Dotson blended nicely when they sang an Irish Folk Song. The musical numbers were directed by Miss Vera Caruthers, with Miss Ruth Ann Hunn at the piano.
"About one third of the number will attend college, some teach school, the remainder take up different vocations and occupations.
"The class motto: 'Do not stare up the steps of opportunity, but step up the stairs' will undoubtedly be fulfilled by this splendid group of young people."
DO YOU WANT YOUR ISSUE OF THE NEWSLEAF MAILED TO YOUR HOME OR BUSINESS? SUBSCRIPTIONS ARE NOW AVAILABLE AT THE RATE OF $42.00 FOR 1 YEAR.
To subscribe send your check to: The Newsleaf; PO Box 209; Effingham, Ks. 66023.
———————————————
GOT HUGS—State licensed facility. Full time openings for children 2 weeks - 12 years of age. Several openings for after school and before school child care - bus drop off and pick up on location. Monday - Friday 6am-5:30pm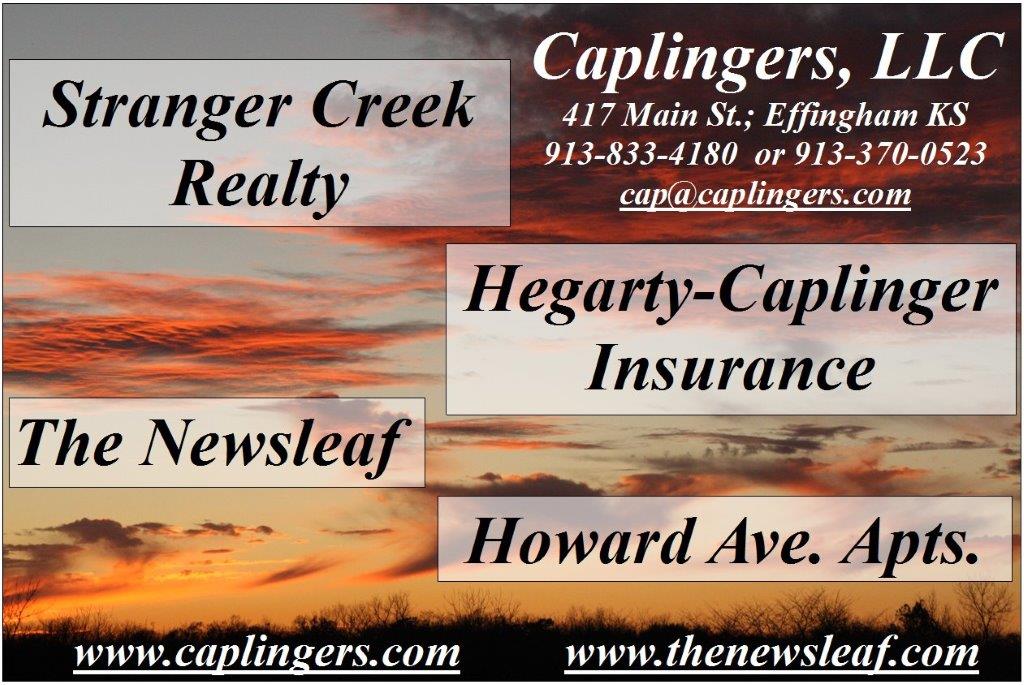 Can you identify the place or persons in the photo? Last issue was David Bodenhausen.
LAST WEEK
Problems with this web site contact cap@thenewsleaf.com Last updated 2-9-2016
<![if !vml]>
<![endif]>