You are our Visitor
The October 6, 2015 Edition
of
The Newsleaf
Vol. 12 Issue 38
BETWEEN THE ISSUES
FRONT PAGE
"Before the fruits of prosperity can come, the storms of life need to first bring the required rains of testing, which mixes with the seeds of wisdom to produce a mature harvest." ― Lincoln Patz
CHILDREN'S BOOK AUTHOR ANGIE FORSHEE SPEAKS AT CLUB
The Effingham Community Club held its first meeting of the club year September 28 in the Effingham City Council Room. Co-chair Denny Cunningham welcomed everyone and introduced the guest speaker, Angie Forshee, a children's book author. She told about her children's book, The Bully's Nightmare.
The book is written from a different viewpoint, the bully's side. After describing the story line she spoke about the different reasons for kids being bullied, how the bullied kids can handle it and also why kids are bullies. She says that bully is just another word for discrimination. This is her first book and she did it all. She wrote it, illustrated and self-published it. Several members purchased a copy of the book. You can also purchase it on Amazon or at Barnes and Noble. She also shared a poem, "Butt Out," that she had written. She loves to write and she has written several poems.
Angie is married and has two school age sons, and she works as a dental hygienist. She is the daughter of Gale Rogers of Effingham.
At the end of the program the members gave her a round of applause in appreciation of her excellent program.
Between the program and meeting, members enjoyed dessert of apple kuchen and a chocolate pumpkin bundt cake furnished by the hostesses Donna Conner and Alice Johnson. After the dessert the business meeting was held. The meeting was opened with the Flag Salute, the Club Song, "America," and the club collect. Nineteen members and one guest Amy Stanton answered roll call with, "What was the first school you attended."
The club books designed and made by Jim Potts were distributed. The club members want to issue a great big thank you to Jim for designing a beautiful cover and making the books. Members also paid club dues. Alice Johnson also distributed the 2016 calendars to the sales people to deliver. This year's calendar picture is of the new fire house and she is giving the fire department a calendar to hang in it. There are extra calendars so if anyone wants one please contact Alice at 913 833-4432. They are $5.00.
Members signed cards for Paula Hall, Leita Weber, Nancy Lowe, Martha Coder, and Amy Coder. Virginia Blunt thanked the members for their cards and prayers while she was ill.
Nancy Keith gave the library report, and librarian Amy Stanton shared that when she started as librarian eight years ago the library had 80 VHS and DVDs and now it has over 700 DVDs. She also discussed Boo in the Park, October 24th, a library fund raiser. The state has furnished free of charge MiFis to the library to loan out to its patrons until the end of the year. MiFi is a brand name used to describe a wireless router that acts as mobile WiFi hotspot, used by people who do not have WiFi at home. She still wants to have two for the school students to use. The funds raised by Boo in the Park will pay for the monthly fee for them.
The club will furnish one roaster of chili. Lonnie and Debbie Coder donated the hamburger. The club members voted to purchase the rest of the ingredients for the chili. Alice Johnson agreed to make it. The members were asked to bring baked items to the bake sale.
Boo in the Park will have a car show sponsored by the Lions Club, children's games, book sale and they are serving a chili supper with cinnamon rolls.
The members made plans for the annual appreciation dinner, October 28 at 6:30 in the Junior-Senior High Commons Area. The Soundmasters will present a musical program after dinner. Members are to bring one meat dish and one salad or dessert. Each dish should serve 12. Elaine Oakleaf asked members to come at 5:00 to help decorate the tables.
Nancy Keith handed out a list of books for the members to consider for a book discussion. A book will be selected at a later date.
Denny closed the meeting by reading "A Teachers Prayer" for devotions.
CATTLEMAN'S HOLIDAY HELD IN EFFINGHAM
Over two hundred meals were served Saturday evening at the Effingham Blue Building by the Atchison County Livestock Board. The annual event was another success. Steak was the fare presented by the board for this year's meal.
ALL AROUND US
DAR NEWS
The Atchison Chapter of the Daughters of the American Revolution met on September 9, 2015 in Atchison. Glenda Torkelson gave the program which included a video entitled, 'Today's DAR.' Members also learned that the United States Flag was approved by Congress on June 14, 1777 and first flown on August 3, 1777.
This is the 125th anniversary of the founding of DAR. Each Chapter is encouraged to do a community service project to celebrate this milestone emphasizing service to the community. Members also recently participated in donating school supplies to Haskell Indian School as part of a state-wide effort.
The next Atchison DAR meeting will be October 10, 2015. If you are interested in attending an Atchison Chapter meeting please contact Jo Ann Lucas, 785.988.1150.
Effingham Student Places at OKC State Fair
OKLAHOMA CITY, Oklahoma – On September 27, the Connors State College Show team showed in the Santa Gertrudis open show at the Oklahoma State Fair in Oklahoma City. Six members showed at the fair Sept. 24 – 27. These members were Kassidy Reynolds, Hinton, OK; Justin Burney, Hooks, TX; Erik Svendsen, Beggs, OK; Amber Crosisant, Yukon, OK; Taylor Davis, Vero Beach, FL; and Colten Banks, Effingham, KS; along with their coach, Todd Trennepohl.
Each of the cattle did well in their divisions. CSC Cowgirl 47, shown by Justin Burney, placed first in class 5, Early Senior Heifer Calves September 1- October 31, 2014. CSC Matriarch 418B, shown by Kassidy Reynolds, placed second in class 9, Late Junior Yearling Heifers March 1-April 30, 2014. CSC July Johnson 42-4, shown by Erik Svendsen, placed first in class 25, Late Summer Yearling Bills July 1- August 31 2014. CSC Next Step 432B, shown by Colten Banks, placed second in class 27, Late Junior Bull Calf March 1- April 30, 2015. CSC Emily 362/3, shown by Taylor Davis, placed first in class 13, Early Senior Yearling Heifer July 1- September 30, 2013, won the division, Senior Female, and then proceeded to win Reserve Grand Santa Gertrudis Heifer.
ACCJSHS NEWS ~ Makayla Webster
Homecoming is over but the memories will last a lifetime. The week was filled with excitement and spirit. From spirit week to the football game, people showed pride all week long. Sadly the Tigers lost but they fought hard with everything they had till the very end. Homecoming is a thrilling time and it was especially so for the candidates standing in their best dress waiting for the King and Queen to be announced.
Congratulations to the Homecoming King Noah Domann and Homecoming Queen Rebekah Scholz.
On Thursday, the girl's Cross Country team outdid themselves at the Nemaha Central Invitational taking first place. Madison Bissell came home with a 1st-place medal, Beba Scholz a 2nd-place medal, with Mackenzie Forbes coming in 7th, Maddison Forbes 9th, Erin Hamilton 13th, and Caitlin Fuller 21st. The boy's Cross Country team also did an excellent job at the meet. Connor Perkins placed 23rd, Nick Hager 30th, and Patrick Sullivan 50th. The next Cross Country meet is on October 8th starting at 4:00pm at Sabetha. In other ACCJSH news, the Cheerleaders have been hosting a cheer clinic for Preschool-6th grade. Little Pepsters Cheer Clinic performance will take place during the football game at 7:00 pm on Friday, October 9, at Tiger Stadium. The Tigers will take on the Holton Wildcats, so come and cheer on the Tigers and also watch the Little Pepsters perform.
USD 377 SCHOOL schedule
October 5 Monday
HS CHEER PRACTICE Time: 6:00 AM to 7:15 AM
TUTOR ZONE Time: 12:56 PM to 1:31 PM Details: JSH Library
LIL' PEPSTER PRACTICE Time: 3:30-5:15 Details: JSH Commons
ACADEMIC ASSISTANCE Time: 3:45 PM to 5:15 PM Details: JSH
HS "C" VB QUAD –H- Time: 5:00 PM Details: JSH Gym $3.00 Adults $2.00 Student
DANCE TEAM PRACTICE Time: 5:30 PM to 8:00 PM Details: JSH Gym
October 6 Tuesday
MENTOR/MENTEE TRAINING - MAKE UP SESSION Time: 7:15 AM to 8:00 AM Details: JSH Library Scheduled by Mrs. Scherer
SCIENCE CLUB MEETING Time: 12:56 PM to 1:31 PM Details: JSH Room 121
HS FR/JV/V VB @ PERRY Time: 5:00 PM (Dis 3:00, Ret 9:00 PM) Details: 404 Lecompton Rd. Perry KS 66073
JH GBB - FIRST PRACTICE Time: 3:30 PM Details: Elementary Gym
ACADEMIC ASSISTANCE Time: 3:45 PM to 5:15 PM Details: JSH
JH GBB PARENTS' MEETING Time: 5:30 PM Details: ACCES Cafeteria
HS CHEER PRACTICE Time: 6:00 AM to 7:15 AM
JSH FACULTY MEETING Time: 7:30 AM Details: JSH Library
JSH WRITING ASSESSMENT Time: 1:00 PM to 1:30 PM Details: JSH
LIL' PEPSTER PRACTICE Time: 3:30-5:15 Details: JSH Commons
JSH SIT MEETING Time: 3:30 PM Details: JSH Library
DANCE TEAM PRACTICE Time: 5:30 PM to 6:30 PM Details: JSH Gym
October 8 Thursday
ATCHISON WORKFORCE COUNCIL JOB FAIR – Gr 11/12 Time: 9:00 AM (Lv 8:30, Ret 12:00) Details: AHS
TUTOR ZONE Time: 12:56 PM to 1:31 PM Details: JSH Library
JH/HS CC MEET @ SABETHA Time: 4:00 PM (Dis 1:45, Ret 8:00 PM) Details: 2551 X Rd. Sabetha KS 66534 4:00 Girls Fun Run, 4:15 Boys Fun Run, 4:30 Girls Varsity/JV Race, 5:15 Boys Varsity Race 5:45 Boys JV Race
JH CHEERLEADING PRACTICE Time: 3:15 PM to 4:15 PM
JH FOOTBALL PICTURES Time: 3:30 PM Details: Tiger Stadium
ACADEMIC ASSISTANCE Time: 3:45 PM to 5:15 PM Details: JSH
JH FB –H- w/HIAWATHA Time: 4:30 PM Details: Tiger Stadium Parents' Night (Following Game)
October 9 Friday
BENEDICTINE COLLEGE VISIT Time: (Lv 8:00, Ret 1:30 PM) Details: 1020 N 2nd Street, Atchison, KS 66002
AIR FORCE RECRUITER Time: 11:45 AM to 1:00 PM Details: JSH Commons
JH STUCO MEETING Time: 12:56 PM to 1:31 PM Details: JSH Room 102
HS MATH CLUB MEETING Time: 12:56 PM to 3:15 PM Details: JSH Room 114
JH CHEERLEADING PRACTICE Time: 3:15 PM to 5:00 PM
HS FB DINNER (PLAYERS, MANAGERS, COACHES) Time: 3:45 PM Details: JSH Commons Scheduled by Football Parents
LITTLE PEPSTERS CHEER CLINIC PERFORMANCE Time: 5:00 PM Details: JSH Tiger Stadium
HS FB –H- w/HOLTON Time: 7:00 PM Details: Tiger Stadium
DANCE TEAM BAKE SALE Time: 7:00 PM Details: During the football game.
October 10 Saturday
9TH VB TOURNEY @ HOYT Time: 9:00 AM (Lv 7:30, Ret 4:00 PM) Details: Royal Valley HS, 101 E 1st St, Hoyt, KS 66440 Adults: $5.00 Students: $3.00 – check website for details)
MUSICAL SET CONSTRUCTION Time: 9:00 AM to 12:00 PM Details: JSH Auditorium
October 11 Sunday
OPEN GYM Time: 5:00 PM to 7:00 PM Details: JSH Gym Scheduled by Mike Eckert 913-360-0878
1) The FFA will sell Fruit and Holiday Meats during the month of October. Please see an FFA member or Mrs. Bodenhausen if interested in ordering.
MUSCOTAH NEWS ~ CJ Hanson
What wonderful fall weather we've had! The farmers are really busy getting the corn harvested. We all need to get outside while it's nice before the colder days get here.
Thank you, thank you to Bill Brown for his fish and Garry Newquist for his potato salad for last Saturday's lunch. It was enjoyed by many!
BINGO!! The next session sponsored by the Muscotah Cancer Support Group will be Saturday, October 17th from 2 to 4pm in the city building in the park. Come enjoy the afternoon and help a worthy cause. Funds go to offer assistance to those dealing with cancer and to help the American Cancer Society's Relay for Life. There are always lots of prizes to win and great munchies to eat while you play!
There will be a Pre-Halloween Trunk or Treat event in the Muscotah City Park on Wednesday, October 28th from 6 to 8pm. If you would like to have your trunk in the event, please contact Shelley Lowe so further plans can be made. You may also let the Mercantile know and the info will be passed on. There will be a contest for the best decorated trunk and best costume, and refreshments of popcorn and hot chocolate will be available for all.
Check out the dirt work on Main Street! A new Mercantile building is on the way!
Thought for the week: What you begin to believe for, and then how you act on that belief, will result in what you have, do, and are in the days, weeks, months, and years ahead!
UNION CHURCH NEWS
UPCOMING EVENTS
Oct.—Fall Harvest Offering all month.
October 15—Women's Society Fall meeting
November 1—Bishop's Roundup offering
November 8—Bishop's Roundup offering
November 15—JAM fundraiser
November15—Town Hall meeting at 7:00 pm
November 21—Bishop's Round-up
Nov. 22--Thanksgiving service-St. Ann's
November 26--THANKSGIVING
FOOD PANTRY LIST: Items for Thanksgiving baskets – potatoes (boxed or canned), gravy mix in package or jar, dressing/stuffing, canned vegetables, canned fruit, pork 'n beans.
FALL WOMEN'S SOCIETY MEETING-Mary Martha Circle is hosting the Women's Society Fall Meeting October 15 at 7:00 in the Christian Education Building. Ida Taliaferro and Jeanette Martin will be sharing about their trip to Europe for the program. It's time for election of officers. The nominating committee will be looking for two new officers at least. Eileen Ellerman is in charge of the nominating committee, so please be kind to them and prayerfully consider their requests.
ROUND-UP-The Bishop's Round-up Against Hunger is nearing. It is November 21. Please be getting your kits or supplies ready, whatever you do. We will start packing in the latter part of October depending on how much has been received. The cutoff date is November 15. Please refer to last month's newsletter for lists. Will also put a few copies of the list on the back table in the sanctuary.
THANKS--Diane Kiehl would like to thank Courtney Caplinger and Gigi Perry for helping with VBS along with all the others listed in last month's newsletter.
THANKS-Nancy Keith, Diane Kiehl, Rita Madden, Elaine Oakleaf and Mary Lou Bowen for serving lunch at Topeka Rescue Mission.
THANKS--Thanks to all who helped serve Bill Hargrove's funeral dinner. The committee reports that they served approximately 60 people. The family is always very appreciative for the dinner. It is comforting and is a wonderful ministry to the sorrowing family. So thanks to the women who do it.
MARY MARTHA CIRCLE MEETING-Eight members of the Mary Martha Circle of the Effingham Union Church met at the home of Elaine Oakleaf, September 9th. The chairperson Ida Taliaferro opened the meeting with "How to Know God's Will." The circle finalized plans for the Fall Women's Society meeting, October 15 at 7:00 p.m. at the Christian Ed Building. Jeanette Martin and Ida Taliaferro will be giving the program on their trip to Europe this summer.
The Circle decided to give a donation to the Least Coin, to donate a baby layette for the Bishop's Round-up for Hunger, November 21, and donate two roasters of chili to the Library's Halloween event, October 24.
Pat Strine gave devotions, "Things That Need to be Desired." Elaine Oakleaf gave the program on volunteering and giving back from the Chicken Soup for the Soul.
Linda Montgomery will host the next meeting November 11. Ida Taliaferro will give the lesson and Linda Montgomery will give the devotions.
CONDOLENCES-Our condolences to the Bill Hargrove family. May God comfort them all.
NITE CIRCLE-Nite Circle met at the Union Church Education Building, September 21 with Kathy Enzbrenner as hostess. Cindy Ladd, chairperson, called the meeting to order with prayer and welcomed everyone. Alice Johnson presented devotions from the book In Darkness a Light Still Shines by Barry Feaker, director of Topeka Rescue Mission. Ten members answered roll call with "What I like about Fall."
A thank you from Gentry Linscott and Pantry of Hope were read. Cindy thanked the helpers for the Atchison Co. Farm Bureau Celebration.
Members volunteered to bake cinnamon rolls and donate relishes for the Boo in the Park on Oct 24. The circle voted to purchase two banners for the church to be used in January and February. Additional plans for the Bill Hargrove funeral dinner were discussed. The circle also voted to give $60 to fill out incomplete health kits or to purchase diapers.
Officers elected for 2016—Cindy Ladd, chair; Connie Dunster, program chair, and Nancy Fasse, secretary/treasurer.
Mary Kay Barnett presented a review of the book Laugh Your Way to Grace.
The next meeting will be the joint meeting with Mary Martha Circle on October 15. The next Nite Circle meeting is Nov. 16 with Bev Bowyer as hostess. Connie Dunster will have devotions and Ruth Dillon with Inspirational Thoughts.
CONGRATULATIONS-Ralph and Rita Madden are proud to announce the birth of their grandson, Waylon Brooks, born September 18th to Wade and Katie Madden. Waylon weighed 8 lbs. 10 ozs and was 19 inches long. His big sister Makenna welcomed him home.
Dave and Liz Todd announce the birth of Dawson Kirk to their daughter and her husband Megan and Kelly Gracey. Dawson, their first child, was born September 22 and weighed 6 lbs. 10 ozs and was 19 inches ¼ inches long. Kirk and Ruth Wohlgemuth are also Dawson's grandparents. His great grandparents are Duane and Mildred Hawk, Clarence and Marj Todd and Don and Mary Claire Wohlgemuth.
Macoy Allen Jeffrey, son of Matt and Amy Jeffrey, was born September 21 at Stormont Vail, Topeka, KS. He weighed 7 lbs. 13 ozs and 19 ¾ inches long. He was welcomed home by brothers Miles Casper and Merritt Frank. The proud grandparents are Cecil and Beverely Jeffrey, Effingham, Twila Stutz, Atchison, and Tim Stutz, Effingham. Great grandparents are Bernice Stirton, Muscotah and Ann Stutz, Atchison.
JAM-JAM is off to a good start with great attendance and a lot of energetic, active children. Forty-seven of the forty-eight children attended on the first Wednesday. Twenty of the students are new for the first time this year.
We have student group leaders again this year, who include Jordan Caplinger, Rylee Jennings, Taylinn Merkle, Cerenity Rogers, Kamerin Keil, and Conner Simmers.
As in the past, snacks are ready on the table when the children arrive from school. Bev Bowyer, Diane Kiehl, and Stephanine Green are in charge of these. We thank Courtney Caplinger, Corey Bartlett, and Jeni Falk for providing our snacks this month.
We have four groups that rotate between story and singing, crafts, games, and drama.
Courtney Caplinger tells the story and leads singing. The stories will be from both the old and new testaments.
They have heard about God's creation and of Adam and Eve's sin. A less familiar story was of the animals Abel offered as a sacrifice to God and the love of Ruth for her mother-in-law.
Rhonda Thorpe and Ashlee Noll-Hockemeier have crafts that the children always seem to enjoy. The bulletin board in the northwest classroom in the Ed. Building shows God's creation, one of their projects. Go take a look.
Kristy O'Berg has taken the children outside for games since the weather has been nice. They enjoy running and burning off some of their extra energy after being cooped up at school all day.
Corey Bartlett has acted out the story of creation and of the sin Adam and Eve committed with the students. This is another favorite group.
Mary Kay Barnett continues to be in the office to assist with making copies, putting on band-aids for those scrapes and minor cuts or making ice bags. She writes articles for the church newsletter and also for the monthly newsletter for the parents. She can assist with any group when someone is absent.
Everyone comes together for a five-minute closing with announcements and prayer.
We invite you to come for a visit some Wednesday afternoon.
THANKS
We would like to thank everyone for remembering us on our 50th wedding anniversary with cards, phone calls, and other expressions of congratulations. Henry and Rosie Falk (heading for 60 years)
Happy International Credit Union Day!
We take the time to celebrate the credit union difference and to recognize the contributions that credit unions make every day in the lives of our members and our communities worldwide. Beginning in 1948, credit unions have come together annually on the third Thursday or Friday in October to commemorate the credit union movement's history and achievements. This year, a global credit union committee chose the theme "People Helping People®," to anchor the celebration.
"People Helping People®" embraces the longstanding credit union philosophy that people can improve one another's financial well-being by working together. Those familiar words are engrained in credit union speak and characterize many cooperative principles. Since appearing in several past International Credit Union Day themes from the 1960s and 1980s, the phrase's meaning has stood the test of time. This year's celebrations have potential to raise awareness of credit union benefits and ultimately attract more members worldwide—contributing to World Council's goal of adding at least 50 million new members worldwide by the year 2020.
The community commitment and positive economic and social change are just some of the ways that credit unions differ from traditional for-profit banks and financial institutions. Credit unions are very different, indeed, both in philosophy and structure. For more than 150 years, credit unions worldwide have proudly collaborated to put people before profits in order to provide access to affordable financial services for all members. Credit unions invest their earnings in helping members meet their financial goals. In addition to lower loan rates and better service, members experience the difference that comes through our democratic structure, service to members and social goals that credit unions embody.
River Cities Community Credit Union is just one of more than 57,000 credit unions in the world serving 217 million members. Today we join our fellow credit union members in 105 countries to celebrate! Whether our members are rich or poor, from villages or cities, in communities at peace or in conflict, credit unions are helping them to create new opportunities every day. With access to a safe, convenient place to save their money and secure affordable loans, members from all walks of life are able to create new opportunities for themselves, including starting micro-businesses, building homes and educating their children. Our credit builder loan has help many people establish or build their credit. Our credit union opened its doors in 1958 with the vision to serve you—our members. Since then, our goal has always been the same: to meet your financial needs and to provide you with opportunities that enable you and your family to succeed. With your support, RCCCU has grown over the years to $3,000,000 in assets and 913 members, and we hope to continue growing with our community.
In the spirit of International Credit Union Day, let us look beyond our local community to recognize credit unions for the important role they play in many distressed urban and rural areas worldwide. Many people would not have been able to afford to own homes, start new businesses or attend school without the help of their credit unions. In some areas of the world, people would have no access to financial services at all without their credit unions.
No matter where you are in the world, access to financial services is vital. Rich or poor, we all face similar challenges in life. Together, credit unions are helping members overcome those challenges—not only here in Atchison, but throughout the world. Credit unions have consistently carried on the traditions set forth by their founders and exemplified the values of thrift, self-sufficiency and volunteer leadership democratically elected from among the members. Those qualities help credit unions create a special place for themselves among the world's financial institutions.
We hope you'll join us to celebrate International Credit Union Day! One member at a time, we are working to build a stronger community and we look forward to serving you and your family for years to come! RCCCU will have two events for International Credit Union Day this year. Make a Difference event will happen on Oct. 15th. Watch for details later! We'll have our annual hot dog lunch benefitting the Atchison County Food Pantry on October 16th in front of our office at 625 Commercial from 11 am to 1 pm. A hot dog, chips and soda will be $3.00 or two hot dog lunch for $4.00. Credit Unions will be celebrating all over the world. When you're a member, you're an owner!
LEATHER GUILD MEETS
The Leather Guild met Saturday, October 3rd at the Effingham Library. The meeting was presided over by President George Wingo. There was a good turn out with two people coming from Des Moines, Iowa and one from Baldwin, KS. The meeting lasted about an hour, followed by demonstrations of carving, stamping, answering questions on techniques and general discussion on leather lasting over two hours.
Thanks to Bill Gomer of Highland; Six Rails Restaurant, Effingham; Hookers and Reelers Bar and Grill, Lake Perry and Gale Rogers, who donated for the door prizes.
Next meeting will be November 14th at 1 pm at the Effingham Library.
Don't miss our special guest on the 20th of October at the Library at 10:00 a.m.
Michiko Matsuda is an accomplished leather artist who lives in Nishitokyo-shi, Toykyo, Japan, where she teaches at a leather art school (http://www.facebook.com/leatherschool).
She is a frequent participant and ribbon-winner in the World Leather Debut. Michiko enjoys sharing her talent through workshops. This will be a chance for local artists to chat with the world renowned artist.
Michiko is also an accomplished photographer, sharing her many flower arrangement photos on Facebook.
Please plan to attend both of these meetings.
Contact George Wingo 913-547-2003 or Gale Rogers 913-833-9806.
COME ONE, COME ALL, BIG OR SMALL…
PUMPKINS, THAT IS!!
BRING YOUR DECORATED PUMPKIN
IN TO THE EFFINGHAM BRANCH OF EXCHANGE NATIONAL BANK & TRUST
(CAN BE CARVED OR DECORATED)
DROP OFF BEGINNING: Monday October 26, 2015
PICK-UP WILL BE: Friday October 30, 2015
THE WAY IT WORKS: The more votes you have, the better chance you have of winning. So come in on a daily basis and vote for yourself!! First, second and third-place prizes will be awarded for the persons with the most votes. Anyone is eligible, but only one entry.
Youth Halloween Party
Sunday October 25, 2015 2-3:30 p.m.
VFW Post #1175 2201 Main St., Atchison, Ks
Help us celebrate "Make a Difference Day"
Treat your community by bringing a
Donation to the Party for the local Food Pantry
Canned goods and non-perishables of all kinds
are desperately needed!
NEW BEGINNINGS ~ Jack Albright
TRUTH OR CONSEQUENCES
The world is such a fragmented place, with many voices calling out to us…each claiming to have answers. Where can we go to find the ultimate source of truth?
Pope Francis is in the United States being televised by the most powerful communications system in the world. He spoke to the combined Congress of the United States, the largest Catholic Church in the United States, and the United Nations General Assembly in New York City where he spoke to the highest official representatives of ever nation of the world.
The Popes words and his countenance echoed the "Gospel," the Good News that Jesus taught and lived. "Go about doing good. Love your neighbor as you love yourself. Take care of the poor and hungry, free the enslaved. Do unto others as you would have them do unto you."
Untold millions heard that humble man's words–heard the same words–from the same man. All have listened…and every person will be held accountable for how much truth we permitted to filter through our prejudice.
As the Pope spoke the truth both the Republicans and Democrats rose and applauded along political lines. This represented the parts of "Truth" that went through their prejudicial filters. Did anyone hear a silent shout: "Don't confuse me with the truth, my mind is already made up?"
"Once to every man and nation, comes the moment to decide,
In the strife of truth with false-hood, for the good or evil side;
Yet that scaffold sways the future, and, behind the dim unknown,
standeth God within the shadow, keeping watch above his own."
James Russell Lowell
FROM PASTOR AL
98% of Americans over 15 can read.
Yet 28% of Americans did not read a book last year; 41% did not read a fiction book, 42% did not read a non-fiction book.
Yet those who do read books:
- Learn about other people's experiences
- Can communicate better
- See their world through new eyes
- Are less likely to contract Alzheimer's
- Are more likely to grow and develop as individuals.
We have the time (turn off the TV and/or Internet); we have the resources (books are very cheap at thrift stores); all of us have some passion that has been written about; and it's good for us.
Start slow, say, 10-15 pages a day. You'll be surprised how fast it goes, and what new thoughts you'll have.
And, speaking pastorally, slip in some Bible reading while you're at it.
Blessings!
Can we talk about evangelical Christians for a moment?
Such have been characterized as ignorant, racist, homophobic, anti-Catholic, anti-Semitic, violent, legalistic, close-minded, unloving and other pejorative terms.
And one can find church, leader and individual examples of each and all of
these.
Can I share from inside for a moment, as a Christian and pastor?
I meet people deeply committed to loving and educating their children.
I meet people faithful to their spouses, who take care of aging relatives.
I meet people who faithfully live out Jesus' ethics and calling, who repent when they fall, who get up and try again.
I meet generous Christians who sacrificially help others, inside and outside their church.
I meet people who leave comfort behind to serve cross culturally, at home and abroad.
(Think for a moment about the last international disaster, who was there?)
I meet rational, strong thinkers - who ask tough questions of themselves, their leaders and of God - who cry out with David and Job: "Why? How long?"
I meet good people. They have influenced me, changed me, helped me.
Neither my brain nor spirit have atrophied while fellowshipping with them.
Do I wince occasionally when I hear certain viewpoints expressed? Sure. And they probably wince at me sometimes.
But I also wince when hearing, reading, thinking through non-evangelical viewpoints. Christians have no corner on the close-minded marketplace.
Feel free to erect straw men. Selectively quote. Publish pictures of Westboro's protests, as if they somehow typify the whole Christian movement. Ridicule if you must.
But there are many, many good evangelical Christians - even "fundamentalists" (the bashed group of our time)- that make good citizens, neighbors, friends. You'll want them around in tough situations. You'll want their help. You'll want their prayers.
And when you run into a Christian skunk in your community - or watch an egotistical TV preacher - or hear about questionable church practices - remember that such can be found in any cross section of the culture. There are always counterfeits; Jesus warned of same.
Just as there are hypocrites, actors, skunks in every crowd; perhaps even yours.
Thanks for reading.
Al Schirmacher
Muscotah United Church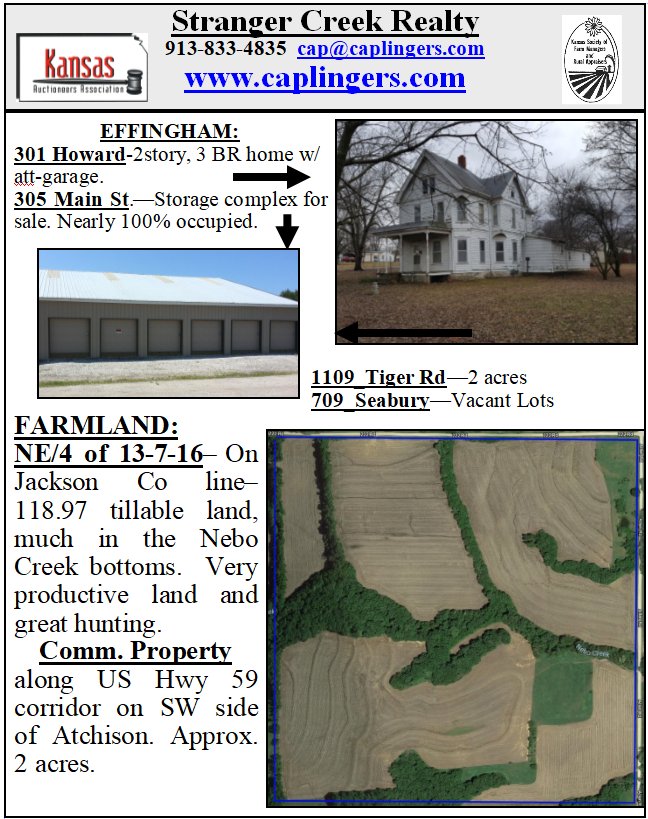 Humans are strange.
We are attracted to confident ego; history is replete with scores of us following politicians and entertainers who are, subtly and not so subtly, filling the void in their spirits with applause and control.
Until they self-destruct. Then we judge and move on to another.
But we are also attracted to humility, to those who serve and consider others better than themselves.
Until, in love, they confront us with ourselves; then we crucify them.
Strange lot we are.
Before we take away guns
Before we create additional programs for the mentally ill
Before we change violent media programming
Before we institute additional educational programs
Before we initiate any top down, or bottom up, programs
We must ask ourselves
What makes the American, the human heart so violent? And how do we accomplish heart change in ourselves, in the other?
as green slides to brown
both mourn and celebrate fall -
leaves crunch underfoot
butterfly reads how
her wings start storm in New York -
pauses, laughs, flies off
spend our lives changing
circumstances, surprised they're
supposed to change us
Words have denotations (dictionary meanings) and connotations (what they mean to you, particularly emotionally).
Here is one:
Adoption.
For me, the connotations are all positive.
To be chosen, by parents, by God; little could be better.
(I understand that others may have very negative reactions to the word for valid reasons.)
Al Schirmacher, Muscotah United Church
LETTERS TO THE EDITOR
Successful farming ~ John Schlageck, KFB
Travel out to the fields of Kansas during October and you'll see them teeming with fall harvest. Combines chomp through the fields of corn, milo, soybeans and sunflowers eager to dump the bountiful crops into waiting trucks and grain carts.
Today's green, red and silver monsters move through the fields like tanks rolling through a war game. All across Kansas, farmers pilot these 12-ton behemoths as easily as the family car.
On gravel and blacktop roads tandem trucks and semis race back from the elevators so the machines can fill them up again. Fall harvest in Kansas marks that magical time of the year when producers of food and fiber reap what they have sowed.
Seeing this bountiful production unfold, underscores the importance of farming and ranching in Kansas. Our Kansas farmers – and their contemporaries across this great land – continually risk all that is theirs; hoping success is what each harvest and year will bring.
They work with the land, chemicals, computers and livestock. They must understand markets, people, soil crops and climate. Their livelihood is largely dependent upon factors that are oftentimes completely out of their control.
Still, farmers farm to succeed. They farm to grow and harvest crops and produce livestock.
Farmers see their vocation not only as a business, but also as a way of life to preserve in good times and bad. They have their feet planted firmly in their soil. They are dedicated to the land and providing us with the safest, most wholesome food on the planet.
The U.S. Department of Agriculture estimates the average person consumes approximately 194 pounds of cereal products annually. When you couple that with approximately 66 pounds of oils, 115 pounds of red meat and 63 pounds of poultry it's readily apparent why Kansas harvest is an important time.
Today's consumer has the option of using nearly 4,000 different corn products. These uses range from corn flakes to corn sweeteners. Corn and milo remain the top source of livestock feed.
Countless foods are made from today's fall soybean crop. Some of these include crackers, cooking oils, salad dressings, sandwich spreads and shortenings. Soybeans are used extensively to feed livestock, poultry and fish.
Sunflowers from the Sunflower State can be used as an ingredient in everything from cooking to cosmetics and biodiesel cars. And as you probably already know, they're a really tasty snack – and healthy too.
So if you have an opportunity to visit our state's fertile fields this fall, think about the professionals who are busy providing the food we find on our tables each and every day. Tip your hat, raise an index finger above the steering wheel of your car or give a friendly wave to these producers of food and fiber who are dedicated to feeding you and the rest of the world.
John Schlageck is a leading commentator on agriculture and rural Kansas. Born and raised on a diversified farm in northwestern Kansas, his writing reflects a lifetime of experience, knowledge and passion.
OBITUARIES
FORMER KFB PRESIDENT DOYLE RAHJES DIES AFTER SHORT ILLNESS
International agriculture advocate served industry around the world
MANHATTAN – Kansas agriculture has lost a true statesman and friend. Doyle D. Rahjes, 85, a small grains and livestock farmer, who served as President of the Kansas Farm Bureau from 1983 to 1994, passed away Friday evening, Oct. 2 following a short illness. After serving in the Army from 1952 – 1954, and Kansas National Guard Active Reserves through 1965, Rahjes began his involvement in the state's largest farm organization in Phillips County near Agra. He began his service on the Phillips County Farm Bureau board in 1966. He then was elected to the Kansas Farm Bureau board in 1971, served as vice president from 1973 to 1983, then as president until 1994. Rahjes represented Farm Bureau on the state, national and international levels, including as trade negotiations consultant for the American Farm Bureau Federation. Among appointments to numerous positions by governors and U.S. presidents, Rahjes was one of the first agriculture leaders from the United States to travel to the former Soviet Union to help organize local farm organizations.
"Doyle was a constant champion of Kansas and U.S. agriculture in so many capacities," Rich Felts, Kansas Farm Bureau president said. "But beyond his service to agriculture around the world, Doyle will be remembered as a man of honesty, integrity, and charity. He will be missed for those characteristics as well."
In a statement U.S. Senator Pat Roberts said, "Doyle was a true friend and statesman who was a universally admired and respected advocate for agriculture and farm and ranch families. I shall miss his wise counsel, solid advice and personal relationship that was very special. He will be missed but his positive legacy lives on. My thoughts and prayers are with Charlotte and his family."
U.S. Senator Jerry Moran said he has lost a true friend.
"For more than twenty-five years Doyle Rahjes has significantly influenced my life. He chaired each of my campaigns for Congress, and we visited often about the issues of the day and things that really mattered in life. He earned the admiration and respect of all who knew him in Kansas and around the country. He loved Charlotte and their family and farm, and worked with Farm Bureau to make life better for all of us in rural America. Most importantly, central to Doyle was his personal relationship with Jesus. Doyle made a difference, and the world is better because of him."
During his Farm Bureau tenure and beyond, Rahjes also served as trustee of the Dane G. Hansen Foundation, a group who hosted, evaluated and counseled many candidates running for office on the state and national level.
After retirement, Rahjes returned to the family farm near Agra in North Central Kansas where he continued to serve on several local boards and committees. He is survived by his wife Charlotte, two children and four grandchildren.
More on Doyle Rahjes can be found at www.kfb.org/rahjes.
LADIES AUXILIARY VFW WELCOMES,
BECOMES VFW AUXILIARY
At its 116th annual National Convention in Pittsburgh, Pa., convention delegates of the Veterans of Foreign Wars of the United States (VFW) passed a resolution to amend their National Bylaws, allowing male family members to join the Ladies Auxiliary VFW effective August 21, 2015. As a result, the organization's name changed to VFW Auxiliary.
"It's an exciting time to be a member of the Auxiliary," said VFW Auxiliary National President Francisca Guilford. "Women comprise nearly twenty percent of our nation's military, and this change allows all spouses, fathers, grandfathers, sons, grandsons and brothers to serve others in honor of their veteran."
"It not only expands the eligibility of the organization's members, it provides us a wonderful opportunity to serve more veterans and promote patriotism in communities across our great nation."
If you are a male or female relative of someone who served in overseas combat, you may be eligible to join the VFWAuxiliary. If you are interested in serving veterans, active-duty military, their families; and your community in honor of the sacrifices and commitment of every man and woman who has served in uniform, we invite you to visit www.vfwauxiliary.org to learn more, or contact Lynne Ball, President, 913-426-4784.
Established in 1914, members of the Veterans of Foreign Wars of the United States Auxiliary set out to serve the veterans of this country and our communities in honor of the sacrifices and commitment of every man and woman who has served in uniform. The VFW Auxiliary is one of the nation's oldest veterans service organizations and our members are the relatives of those who have served in overseas combat. We have nearly 465,000 members nationwide who volunteer millions of hours and fundraise millions of dollars for charitable projects that benefit veterans, military's service personnel, and their families.
Through our National Programs, we assist the VFW pass or block legislation that impacts veterans and their families, provide nearly a million volunteer hours in the VA medical system, conduct patriotic programs with thousands of students and offer hundreds of thousands of dollars in scholarships for our nation's youth. With more than 4,000 Auxiliaries, there is likely one in your area working to improve the lives of America's uncommon heroes. Learn more at www.vfwauxiliary.org.
Unapproved Minutes of the Tuesday, September 29 Meeting
of the Atchison County Commission
Pursuant to the law, the board met in regular session at 1:00 pm in the 1st floor of the courthouse with Chairman Bill Pohl calling the meeting to order, along with Commissioner Eric Noll and Jeff Schuele present. Pat Henderson, County Counselor, was present and Pauline M. Lee, County Clerk, recorded the minutes.
The Board recited the pledge of allegiance.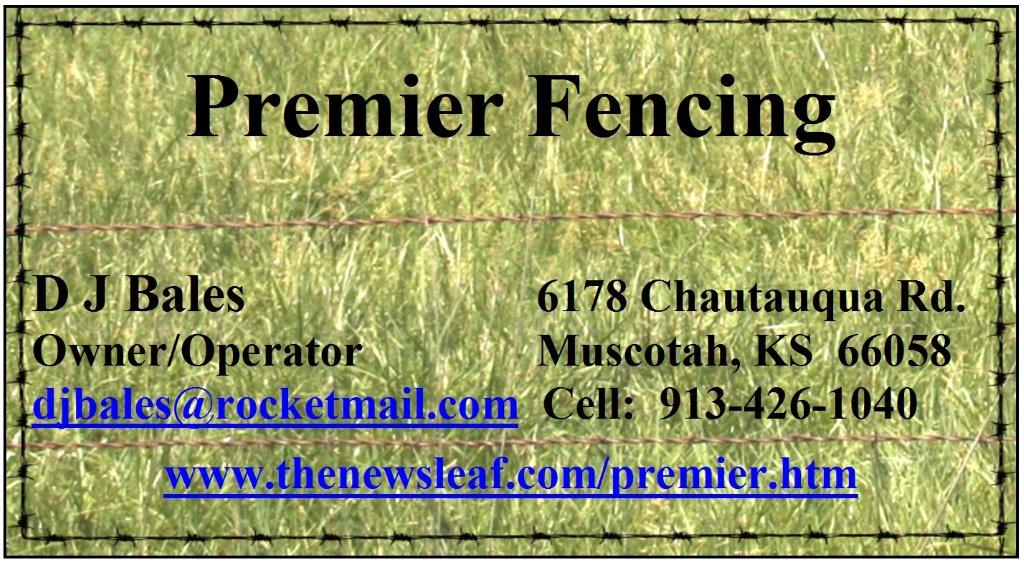 Minutes of September 22nd were reviewed, Commissioner Schuele wanted it clarified on 2nd page, 8th paragraph that he wanted to see run stats on Atchison site and Effingham site during peak hours versus off peak hours. And also correction on last page on Dean Hiegirt to Heigert, Foley Machinery representative, Commissioner Schuele made the motion to approve minutes with corrections, Commissioner Noll second and Chairman Pohl called for a vote, all voted aye, motion carried, 3-0.
Committee Reports, none to report.
Seth Howard, Road and Bridge Superintendent appeared and said that they were changing back to 8 hour days starting October 19th and start time would be 7:30 am to 4:00 pm with a half hour lunch, and changing Teri to 8:00 am til 4:00 pm with half hour lunch. Seth also talked to the board about keeping the temporary summer help on for another couple months to finish up the FEMA projects, FEMA will pay 75% of the costs, Commissioner Noll made the motion to approve Road and Bridge to go back to regular hours starting October 19th and to give Seth Howard, Road and Bridge Superintendent permission to keep the Temporary summer help until November, Commissioner Schuele second with Chairman Pohl calling for a vote, all voted aye,
motion carried, 3-0.
Seth also discussed with the board about closing road 231st in Cummings, board will look into it.
Board discussed speed limits on township roads, Pat Henderson, County Counselor said that they needed to get with the Township boards in to discuss speed limits on roads and other things.
Seth also told the board about the Atchison Aviator 4-H Club approaching him about getting all rural residents with house number signs, Board said they would be interested but needed answers concerning who would pay for signs, who would put them up, Seth said he would talk with who was in charge of the 4-H club.
Wes Lanter, Emergency Management and presented to the board a specs on a 20W generator for the EMS building.
Wes also presented a purchase requisition on wireless setup at the EMS building, he gave the board a copy of his 2015 IT budget and what he has spent and what they still need and that they have enough budget to do what needs to be done at the building. He will purchase a concrete pole from Stress Crete for $2718.00, Kearney Construction will do pole placement for $1670.00, AOS will do equipment installation and licensing bid for $16,594.45 and also antenna alignment for $2,000.00 total cost $22,982.45. Commissioner Noll made the motion to approve the requisitions as presented, Commissioner Schuele second with Chairman Pohl calling for a vote, all voted aye, motion carried, 3-0.
Wes said that he will be meeting with Atchison Fire Chief Mike McDermed and Kurtis Genail on codes at the building on Thursday at 10:00 am to make sure everything is okay with the building.
Board brought up at the social media policy, Pat Henderson, County Counselor said he had something on the Leavenworth County Policy that he did not like, and Board said that they would talk about it next week.
At 2:00 pm board opened their 2016 Atchison County Budget Hearing, No one was present for the hearing except Mary Meyers from the Atchison Globe.
Commissioner Noll made the motion to approve the 2016 Atchison County Budget as published, Chairman Pohl second with Chairman Pohl calling for a vote, both Commissioner Noll and Chairman Pohl voted aye, Commissioner Schuele voted nay, motion carried 2-1, Commissioner Schuele said that the reason he voted nay is that there are some challenges ahead, trying to work with whatever they have and had some people call concerned with increase. Chairman Pohl said it was an eye opening; we have made a lot of improvements. Commissioner Noll said that they have seen a lot of purchases for Road and Bridge and with an extra pay period next year increased costs.
Board also reviewed Resolution no. 2015-1411 expressing the property taxation policy of the county of Atchison with respect to financing the annual budget for 2016 and that to finance the 2016 budget the county exceeded the amount levied to finance the 2015 budget as adjusted to reflect changes in the Consumer Price Index for all Urban Consumers for calendar year 2014, this is a new regulation that the county has to follow.
Commissioner Noll made a motion to approve Resolution 2015-1411 with Chairman Pohl second and calling for a vote, Commissioner Noll and Chairman Pohl voted aye, Commissioner Schuele voted nay, motion carried 2-1.
At 2:30 pm board met with Brent Teter, Jay Watkins from Tech, Inc to discuss the options with the commissioners and to go over stats from Effingham site and Atchison Site.
Option A 2.5 ambulances staffed at all times, PAR and On Call staffed at night Call back for 3rd unit Consideration to add an EMT for 12 hours per day during peak times to the current system this will enable a 3rd ambulance for 12 hours per day during peak times while keeping a PAR unit and ALS available for 12 hours per day during off peak times Staff on call/call back for 12 hours during the off peak times for the purpose of staffing a 3rd ambulance when the Primary two ambulances are busy.
Result: 24 hour ALS ambulance in Effingham, 24 hour ALS ambulance in Atchison, 12 hour ALS ambulance in Atchison during Peak Call Load times, PAR Medic staffed during the 12 hours per day of Off peak times, On-call personnel staffed during the 12 hours per day of Off Peak Times(If Available) call back personnel to staff the 3rd Ambulance Cost: $61,000 annual Option B 3 ambulances staffed at all times. Consideration to add an EMT for 24 hours per day to the current system. This will enable a 3rd ambulance for 24 hours per day.
Results: 24 hour ALS ambulance in Effingham, 24 hour ALS Ambulance in Atchison and 24 hour ALS Ambulance in Atchison Cost: $87,000 annual Cost reductions: Hire only EMT's (Not AEMT's into new position, Hire only Part time employees (Not full time) and increase administrative time on 3rd unit They presented the 12 hour peak study between West station and east station and all stations and also stats for all of 2014, Brent also presented call load times for 2014 for the West Station and East Station and all stations and staffing options with three ambulances and also using the PAR car and on call
staffing.
Chairman Pohl asked the other two commissioners if they wanted to make a decision today on the options, Commissioner Noll said that he would like to discuss it further and Commissioner Schuele said the same thing about discussing it further next week before making a decision. Chairman Pohl said he like Option B, even though there is $26,000 difference between the options. Board will discuss further on Tuesday, October 6th.
Pat Henderson, County Counselor told the board that the nuisances case is scheduled for October 30th.
Board signed off on bills for the week.
Commissioner Schuele made a motion to adjourn at 3:26 pm with Commissioner Noll second and Chairman Pohl calling for a vote, all voted aye, motion carried. Attest: Pauline M Lee, County Clerk
Kansas preparing for Carr, Gleason arguments in U.S. Supreme Court
TOPEKA – (September 28, 2015) – When the U.S. Supreme Court begins its annual term next week, it will hear oral arguments in three Kansas capital murder cases.
On October 7, the high court will hear the State's appeals in Kansas v. Reginald Carr, Kansas v. Jonathan Carr, and Kansas v. Sidney Gleason. The Carr cases arise from murders in Sedgwick County in December 2000 and the Gleason case from murders in Barton County in February 2004.
In each of the three cases, the Kansas Supreme Court upheld the defendant's guilt but overturned the death sentences that had been recommended by the jury and imposed by the trial court. Kansas appealed, and in March the U.S. Supreme Court agreed to review the Kansas Supreme Court's decisions.
The U.S. Supreme Court has ordered oral argument on two separate constitutional questions. At 10 a.m., Attorney General Derek Schmidt will argue that the instructions given to the juries did not violate the Eighth Amendment to the U.S. Constitution, an issue present in all three cases. At 11 a.m., Solicitor General Steve McAllister will argue that conducting a joint sentencing proceeding for the two Carr defendants did not violate the Eighth Amendment.
Kansas last participated in oral argument at the U.S. Supreme Court in January, when it successfully argued that state antitrust laws were not preempted by federal law and could be applied to alleged price-fixing in the natural gas marketplace.
Davis Files Lawsuit
TOPEKA (September 30, 2015) - Former Democratic Gubernatorial Candidate Paul Davis has filed a lawsuit on behalf of two Douglas County residents against Kansas Secretary of State Kris Kobach claiming the a rule requiring citizens to
complete their voter registration requirements within 90 days violates the Fourteenth Amendment to the U.S. Constitution and the National Voter Registration Act. Unfortunately for Davis, the lawsuit filed against Secretary Kobach does not represent the reality of the law. The process of discarding incomplete voter registrations after 90 days does not violate the National Voter Registration Act. In order to be added to the voting rolls to begin with one must complete the registration process; if the citizen has started but not completed their registration within 90 days they will have to begin the process over again which involves filling out a half page form and providing proof of citizenship.
Public forums to review batterer intervention program certification process
TOPEKA – (October 2, 2015) – A series of public forums to solicit feedback from stakeholders on the requirements and procedures for batterer Intervention program certification begins today, Kansas Attorney General Derek Schmidt said.
The Batterer Intervention Program Certification Act was passed by the Legislature in 2012, and gave the attorney general the authority to certify and inspect batterer intervention programs in Kansas. The act also directed the attorney general's office to develop tools and methodologies for the domestic violence offender assessment. The office is currently reviewing the standards and process for certifying batterer intervention programs, and is seeking feedback at five regional meetings.
"After operating under this new law for three years, we're asking stakeholders for feedback," Schmidt said. "As we mark Domestic Violence Awareness Month in October, we look forward to hearing how we can improve these programs and continue working to reduce domestic violence in Kansas."
The public forums closest to our area is scheduled for: Wednesday, October 7; 10 a.m. to noon; Topeka-Shawnee County Public Library; 1515 SW 10th Ave., Topeka.
More information on the batterer intervention program and the upcoming forums can be found on the attorney general's website at www.ag.ks.gov/bip.
Kansans safely dispose of more than 6 tons of medicines
TOPEKA – (October 1, 2015) – Kansans safely disposed of more than 6 tons of unused medicines during last week's National Drug Take-Back Day, Kansas Attorney General Derek Schmidt said today.
Kansas law enforcement officers collected 13,245 pounds of medicines at 108 locations throughout the state during last Saturday's event, according to a report from the federal Drug Enforcement Agency. The total was the largest single-day collection since the program began in 2010. Law enforcement agencies turn the drugs they collect over to the DEA, who safely destroys the medications.
"Kansans clearly recognize the need to ensure safe disposal of unused medications," Schmidt said. "Thanks to the efforts of local law enforcement and the DEA, more than 6 tons of medications are now out of the medicine cabinets and safe from accidental or intentional misuse."
Kansans have safely destroyed a total of 76,911 pounds of medications in the 10 collection days that have been held beginning in 2010.
Unused prescriptions can be turned in year-round at many local law enforcement locations. Kansans should contact their local sheriff's office or police department for more information.
USDA Commits $2.5 Million to Expand New Farmer Education
Training Will also Help Returning Service Members, Underserved, and Urban Producers
PHILADELPHIA, Sept. 22, 2015 – Agriculture Deputy Secretary Krysta Harden today announced that $2.5 million in grants is now available for projects to educate new and underserved farmers about more than 20 U.S. Department of Agriculture (USDA) Farm Service Agency programs that can provide financial, disaster or technical assistance to the agricultural community.
The grants will be awarded to nonprofits and public higher education institutions that develop proposals to improve farmer education on topics such as financial training, value-added production, recordkeeping, property inheritance, and crop production practices.
"We want to partner with nonprofits, colleges and universities who share USDA's priority of helping more Americans enter farming as a profession, whether they are new or underserved farmers, returning Service members, minorities, women, and urban producers or those who sell their crops locally," said Harden.
USDA will conduct four evaluation periods to review applications, with the deadlines of Nov. 20, 2015, Jan. 22, 2015, Mar. 18, 2016, and May 27, 2016. Awards between $20,000 and $100,000 per applicant will be available. To learn more about the funding solicitation and the related Farm Service Agency programs, details can be found at www.grants.gov with the reference number USDA-FSA-CA-2015-001. For nonprofits and public institutions of higher education that are considering participation, an online informational session will be conducted on Sept. 28, 2015. Additional information is posted on the Web at www.fsa.usda.gov/outreach.
This funding builds on historic investments made in rural America over the past six years and supports programs enacted by the 2014 Farm Bill, which achieved meaningful reform and billions of dollars in savings for the taxpayer. Since enactment, the U.S. Department of Agriculture has progressively implemented each provision of this critical legislation, including providing disaster relief to farmers and ranchers; strengthening risk management tools; expanding access to rural credit; funding critical research; establishing innovative public-private conservation partnerships; developing new markets for rural-made products; and investing in infrastructure, housing and community facilities to help improve quality of life in rural America. For more information, visit www.usda.gov/farmbill.
Kansas Environmental Education Conference November 6 & 7
Kansas (September, 2015) --- KACEE invites you to the 16th annual Kansas Environmental Education Conference- "Connecting for Impact" in Lindsborg on November 6th and 7th.
At this exciting and informative 2 day conference you will learn ways to enhance your environmental education programs, explore curriculum models, discover school/community connections, and learn about the new Kansas Green School Mentoring Program! Keynote speaker, Judy Braus Director of NAAEE, will highlight collective impact models as she inspires us to work together to create change.
"This conference will be an engaging, inspiring, fun and educational experience for both school-based and non-formal/community-based educators alike, with an emphasis on finding new ways to work together. Conference participants can expect a fun and unique learning experience, including meals, evening entertainment and top-notch professional development for a very affordable registration fee," said Melissa Arthur, KACEE's Director of Operations.
All who work to expand opportunities for children and adults to learn about and experience nature are encouraged to attend the 2015 Kansas Environmental Education conference November 6 and 7th in Lindsborg. For more information and to register, go to www.kacee.org or contact Jolene Amtower jamtower@kacee.org or 785-532-1902.
Commodity Commission Candidates Face Nov. 30 Filing deadline
MANHATTAN, Kan. – Grain growers in eastern Kansas who plan to campaign for a seat on one of the state's five grain commodity commissions — corn, grain sorghum, soybeans, wheat or sunflowers — should gather petition signatures now to meet the Nov. 30, 2015, filing deadline.
The 2016 election will cover districts seven, eight, and nine. These districts cover the eastern third of Kansas.
District seven includes Atchison, Brown, Doniphan, Jackson, Jefferson, Leavenworth, Marshall, Nemaha, Pottawatomie, Riley and Wyandotte counties.
District eight includes Anderson, Chase, Coffey, Douglas, Franklin, Geary, Johnson, Linn, Lyon, Miami, Morris, Osage, Shawnee and Wabaunsee counties.
District nine includes Allen, Bourbon, Butler, Chautauqua, Cherokee, Cowley, Crawford, Elk, Greenwood, Labette, Montgomery, Neosho, Wilson and Woodson counties.
To be eligible to run for any of the five commodity commissions, the candidate must have been actively engaged in growing corn, grain sorghum, soybeans, wheat or sunflowers within the preceding five years.
Candidates must gather 20 signatures from eligible voters to be included on the 2016 ballot. No more than five signatures from any one county can be used to qualify a candidate. Eligible voters are Kansas residents who will reach age 18 before the election and who have grown corn, grain sorghum, soybeans, sunflowers or wheat within the last three years.
Candidate registration packets are available from the Kansas Department of Agriculture or the grain commodity commissions.
More information is available from the Kansas Corn Commission at (785) 448-2626 or www.kscorn.com/; the Kansas Grain Sorghum Commission at (785) 477-9474 or www.ksgrainsorghum.org/; the Kansas Soybean Commission at (785) 271-1030 or www.kansassoybeans.com/; the Kansas Sunflower Commission at (785) 565-3908 or www.kssunflower.com/; the Kansas Wheat Commission at (785) 539-0255 or www.kswheat.com; or, the Kansas Department of Agriculture at (785) 564-6700 or www.agriculture.ks.gov/ksda-services/kansas-commodity-commissions.
AG asks Congress to expand prevention and education efforts to combat drug abuse
by Kansas Attorney General's Office | Dec 04, 2012
TOPEKA – (September 29, 2015) – Kansas Attorney General Derek Schmidt is urging Congress to expand prevention and education efforts to combat drug abuse.
Schmidt is one of 38 attorneys general to sign a letter to leadership of the U.S. House and Senate Judiciary Committees, urging them to support the Comprehensive Addiction and Recovery Act of 2015.
The Comprehensive Addiction and Recovery Act would provide states with the necessary tools to more effectively confront the growing challenge of heroin and opioid abuse and addiction.
The abuse of heroin and prescription painkillers is having a devastating effect on public health and safety in communities across the United States, including Kansas. According to the Centers for Disease Control and Prevention, drug overdoses now surpass automobile accidents as the leading cause of injury-related death for Americans between the ages of 25 and 64. Researchers, the law enforcement community and treatment providers agree that the most effective way to address the challenges of this growing problem is to initiate a comprehensive response to the twin epidemics of opioid and heroin addiction that includes prevention, law enforcement strategies, addressing overdoses, expansion of evidence-based treatment and support for those in, or seeking, recovery.
"Heroin use is a reemerging problem across the state, including our rural areas," Schmidt said. "Expanding these important efforts on the front end will provide important treatment options to increase the chances of avoiding the heartache of the devastating consequences of heroin and opioid addiction to the individual and their family."
A copy of the letter sent to the Senate and House Judiciary Committees can be found at: http://1.usa.gov/1iIfoyt .
MISCELLANEOUS PRESS RELEASES
KDA to Receive USDA Rural Business Development Grant
MANHATTAN, Kan. – The Kansas Department of Agriculture is a recipient of a U.S. Department of Agriculture Rural Business Development Grant. Established in the 2014 Farm Bill, the RBDG is a competitive grant program designed to provide targeted technical assistance, training and other activities to enable small businesses in rural areas to be developed or to expand.
KDA's Division of Agriculture Marketing will receive approximately $33,000 in RBDG funding and will use those resources to host a series of regional agribusiness development workshops for Kansas economic development representatives and Kansas individuals or businesses that grow, produce, process or manufacture agricultural products. KDA Agriculture Marketing Director Kerry Wefald said this grant will allow the marketing team to continue building awareness about opportunities in agriculture, the state's largest industry.
"Strong and thriving agribusinesses contribute to strong and thriving communities across Kansas," said Wefald. "This grant will allow us to better serve our customers across Kansas not only by elevating awareness about potential to grow and expand agribusinesses in rural communities but by taking these workshops directly to our customers throughout the state."
KDA will partner with Network Kansas E-Communities to host workshops this winter in Colby, Dodge City, Iola, Marion, Belleville and Leavenworth. Later in 2016, six additional workshops will be hosted in communities that will be identified based on exceptional need or economic distress.
Wefald said KDA will work with Network Kansas and the Kansas Department of Commerce to develop curriculum for the workshops, which could cover a range of topics including training and technical assistance, technology-based economic development, business plan development, leadership and entrepreneur training, long-term business strategic planning and more.
"The mission of the marketing team, and central to the overall mission at KDA, is to help create an environment that facilities growth and expansion in agriculture while increasing pride in and awareness about agriculture in Kansas," said Wefald. "This grant will directly help us improve our ability to reach more Kansans and live up to our mission."
WILDLIFE AND PARKS REPORTS
Pintails, Redheads and Mallards, Oh My
PRATT – The 2015 Kansas duck season is about to kick off – are you ready for the marsh madness? Before you throw on your waders and start unraveling decoys, there are a few things you need to know. iSportsman, the free and convenient electronic check-in system, is now offered at 23 locations throughout the state. If you have yet to create an account, consider signing up at kdwpt.isportsman.net. Federal Waterfowl Stamps, required of all waterfowl hunters age 16 and older, have increased in price and can be purchased for $26.50.
All hunters who are required to have a hunting license must also have a State Waterfowl Permit, $7, and a Kansas Harvest Information Program (HIP) Permit, $2.50, before hunting ducks, geese, or mergansers. Licenses, stamps and permits, except for Federal Waterfowl Stamps, may be obtained wherever licenses are sold and online at ksoutdoors.com. Apart from post offices, Federal Waterfowl Stamps may also be obtained online from www.duckstamp.com and www.usps.com.
Federal and state waterfowl permits are not required to hunt coots, doves, rails, snipe, woodcock, or sandhill cranes; however a HIP Permit is required.
2015 DUCK SEASONS
YOUTH WATERFOWL SEASONS
High Plains Unit: Oct. 3-4, 2015
Low Plains Early Zone: Oct. 3-4, 2015
Low Plains Late Zone: Oct. 24-25, 2015
Southeast Zone: Nov. 7-8, 2015
(Bag limits for the youth seasons are the same as during the regular seasons and include ducks, geese, coots and mergansers.)
HIGH PLAINS UNIT
Oct. 10, 2015-Jan. 4, 2016 and Jan. 23-31, 2016
LOW PLAINS EARLY ZONE
Oct. 10-Dec. 6, 2015 and Dec. 19, 2015-Jan. 3, 2016
LOW PLAINS LATE ZONE
Season: Oct. 31, 2015-Jan. 3, 2016 and Jan. 23-31, 2016
LOW PLAINS SOUTHEAST ZONE
Nov. 14, 2015-Jan. 3, 2016 and Jan. 9-31, 2016
Hunters may take six ducks daily, including no more than, 5 mallards, of which only 2 may be hens; 3 wood ducks; 3 scaup; 2 pintails; 2 redheads; and 2 canvasbacks. Possession limit is three times the daily bag limit.
Hunters taking mergansers may possess up to five a day, only two of which may be hooded mergansers. Possession limit is three times the daily bag limit.
For more information on Kansas duck hunting, visit ksoutdoors.com and click "Hunting," "Seasons and Limits," then "Migratory Bird Seasons," or pick up a copy of the 2015 Kansas Hunting and Furharvesting Regulations Summary wherever licenses are sold
Youth Ages 12-18 Invited to Memorial Upland Bird Hunt
HAYS – Kansas Department of Wildlife, Parks and Tourism staff, in cooperation with the Smoky Hill Pheasants Forever #424 Chapter, invite youth to an upland hunt Oct. 10. The event will take place at Hays City Sportsman Club and will be held in memory of former chapter volunteers, Darrell Brown, LaVern Steiben, LeRoy Culbreath, and Sid Carlile. There is no cost to attend.
Youth ages 12-18 are invited to attend and will have the opportunity to harvest at least four birds. Pointing dogs will be available.
In addition to the hunt, participants will receive instruction on a variety of topics including training and hunting with dogs, field safety and gun handling, preparing birds for cooking, and upland bird habitat. The D.A.R.E. (Drug Abuse Resistance Education) program will also be incorporated into the event.
This special hunt is a part of the Kansas Hunter Recruitment and Retention Program, "Pass It On."
For more information, or to register your child for this event, contact Shayne Wilson at (785) 628-1415, Monday through Friday, 8 a.m. - 5 p.m.
Waterfowl Hunters' Breakfast at Kansas Wetlands Education Center
GREAT BEND – As many as 500 waterfowl hunters from across the U.S. will flock to Cheyenne Bottoms for the opening weekend of duck season, which begins Oct. 10 in the Low Plains Early Duck Zone. Knowing all too well how important a good breakfast can be, staff at the Kansas Wetlands Education Center (KWEC) invite each and every one of those hunters to their 3rd Annual Hunter Appreciation Breakfast. Visiting hunters will enjoy a hot plate of biscuits and gravy, as well as coffee and juice. And the best part? It's all free. Hungry hunters can stop by KWEC, located at the southeast corner of Cheyenne Bottoms along K-156 Highway, from 8 a.m. - 11 a.m. and refuel after their morning hunts.
Following breakfast, hunters can explore Cheyenne Bottoms' history at the education center, peruse through items in the Cheyenne Bottoms Ducks Unlimited Chapter raffle and silent auction, and brush up on their waterfowl identification, among other activities.
Hunters can also get a complimentary waterfowl boat inspection done, courtesy of Kansas Wildlife, Parks and Tourism Boater Education staff.
For more information, call the KWEC at (877) 243-9268.
This event is sponsored by Great Bend Regional Hospital
Scary Good Fun at Milford State Park Oct. 10
PRATT – Bats, spiders, and snakes, oh my! Milford State Park and Milford Nature Center staff, along with members of the Milford Friends Group, invite your family to have a scary good time at the 24th Annual "Monster Myths by Moonlight" event, Saturday, Oct. 10. Beginning at 5:30 p.m., this free event will shed light on some of the holiday's misunderstood "monsters," such as the notoriously ill-reputed bat and equally slandered spiders and snakes. Participants are encouraged to come in costume.
Those brave enough to make the trek will explore Milford State Park's "Waterfall Trail," stopping at special booths along the way, many featuring live animals. At the end of the trail, explorers can shake off their heebie-jeebies with some cookies and cider.
Hayrack rides will transport participants to and from the trail, starting at the Milford Lake Marina parking lot in Milford State Park.
A daily vehicle park permit, $5, will be required for entrance.
For more information, contact Milford Nature Center staff at (785) 238-5323, or Milford State Park staff at (785) 238-3014.
Additional sponsors for this event include the Junction City Police Department and Geary County Convention and Visitor's Bureau.
Gift Provides Permanent Support For Kansas Wetlands Education Center
GREAT BEND – The Kansas Wetlands Education Center (KWEC) recently received a generous gift from Duane Shook, a nature enthusiast and longtime friend of Fort Hays State University (FHSU). Shook provided a life income gift of $450,000 to create the Duane Shook Kansas Wetlands Education Center Endowed Fund. Proceeds generated by the endowment will support KWEC in perpetuity.
The education center is located about 8 miles northeast of Great Bend on Highway 156, on the southeast corner of Cheyenne Bottoms Wildlife Area, and is operated by Fort Hays State University with staff from the University and the Kansas Department of Wildlife, Parks and Tourism (KDWPT). Cheyenne Bottoms is the largest inland marsh in the United States and one of the most important migration stopovers for many species of shorebirds and waterfowl.
KWEC is dedicated to educating the public about the importance of wetland communities and the need for conservation and restoration. The facility offers state-of-the-art exhibits that tell the story from formation to the challenges of conserving wetlands for the future. Visitors can also experience bird watching on the wetland, which attracts untold numbers of shorebirds and waterfowl during migration. In addition, tour options are available, including both guided van tours and self-guided driving tours.
"We are fortunate to have a natural treasure like Cheyenne Bottoms in our state, and since this center opened in April 2009, it has provided a gateway for visitors to understand and appreciate why these wetlands are unique and why we need to protect them," said Dr. Mirta M. Martin, FHSU president.
"The opening of the KWEC more than six years ago was a monumental chapter in the long history of Cheyenne Bottoms," said Curtis Wolf, site manager of the Wetlands Center.
"The $4.6 million project was funded fully through grants and private donations, not state general funds. The only way the KWEC exists today is because of donors, volunteers, partners and community members who believe in the importance of our local wetland and natural resources," he added.
The Kansas Wetlands Education Center is free and open year-round to visitors:
• April 1 - Oct. 31: Open Monday through Saturday, 9 a.m. to 5 p.m. and Sunday, 1 p.m. - 5 p.m.
• Nov. 1 - March 31: Open Tuesday through Saturday, 9 a.m. to 5 p.m. and Sunday, 1 p.m. - 5 p.m.
For more information about the Kansas Wetlands Education Center, visit wetlandscenter.fhsu.edu
HISTORY IS FUN ~ Bob Caplinger
Old news from the 1934 Issues of Effingham New Leaf
TEACHERS SALARIES. "For the coming year the Horton school board has offered contracts to all teachers with the guarantee of wages on the following basis: superintendent, $100 for 12 months; all others nine months, with the high school principal receiving $85; senior high school teachers and coach $80; junior high teachers and manual training teacher $75; principals of grade schools $75; grade teachers $70. It will be remembered that the Horton teachers last year signed contracts for $50 per month. However, at the close of school, the board was able to give each of them a bonus of about $209, due to extra tax money coming in and tuitions paid by other high school districts to Horton. The board is hoping at the end of the ensuing year they can add a little to that already promised."
NEW BOY SCOUT TROOP. "The local troop of Boy Scouts has now become a part of the national organization and chartered as troop number 62, St. Joseph area council, with district headquarters in Atchison. Registered members of the troop are: Vernon Atkinson, Rolla Bowman, Harold Buddenbohm, Harold Carson, Jimmie Clark, Tom Critchfield, Bobby Dick Hargrove, Kenneth Hartman, Kenneth Kepner, Benton Luse, Howard Luse, Anthony Novinski, Harold Sells, Howard Sells, Walter Sutter and Raymond Wyatt. The troop committee is Cecil Fletcher, chairman; Clarence Hegarty, finance; C. M. Stutz and Roy Happle. Joyce Wilson is Scout Master and Clayton W. Hildebrand, assistant."
WELL GONE DRY. "Seventy-four years ago a well was dug in Arrington at the Mrs. Susan Hunn home and this is the first time in its history the well has gone dry."
HISTORY OF ARRINGTON AREA. "Prin. Frank Hunn's grandparents were the first settlers to locate in the Bittersweet District. They settle on a tract of land, where the schoolhouse now stands, 79 years ago. During the first year of their life in the new country their yoke of oxen was stolen, the only means they had of tilling the soil and getting provisions. This was only one of the many hardships of the early pioneers. A cyclone struck that locality 51 years ago. It blew down houses and demolished barns. Wm. Lovelace, 82 years old, holds the record as the oldest settler in that district, having lived there 55 years."
CLIMATE CHANGE IN THE 30'S? "All heat records as well as drouth periods were broken this summer with the thermometer soaring around 117, but Friday the temperature fell within striking distance of frost. The extreme cold following such terrible heat will go down as another strange fact, this year, which also saw a total crop failure."
HISTORY FROM 60TH WEDDING ANNIVERSARY. "Mr. and Mrs. James Farrell celebrated their 60th anniversary at St. Ann's church by reenacting the ceremony. Father Cosmos performing the ceremony and preaching a fitting sermon.
"Mr. Farrell was born Dec. 15, 1852, near Dublin, Ireland. There he grew up on his father's farm and was educated in the district schools. He lived there until he was 19 years of age, then came to America. On Sept. 1, 1874, he married Miss Louise Goetz, of Pittsburgh, Pa. Mrs. Farrell was born in Alsace-Lorraine, France, and left her ancestral home at the age of 17 to come to Pittsburgh to make her home with her sister.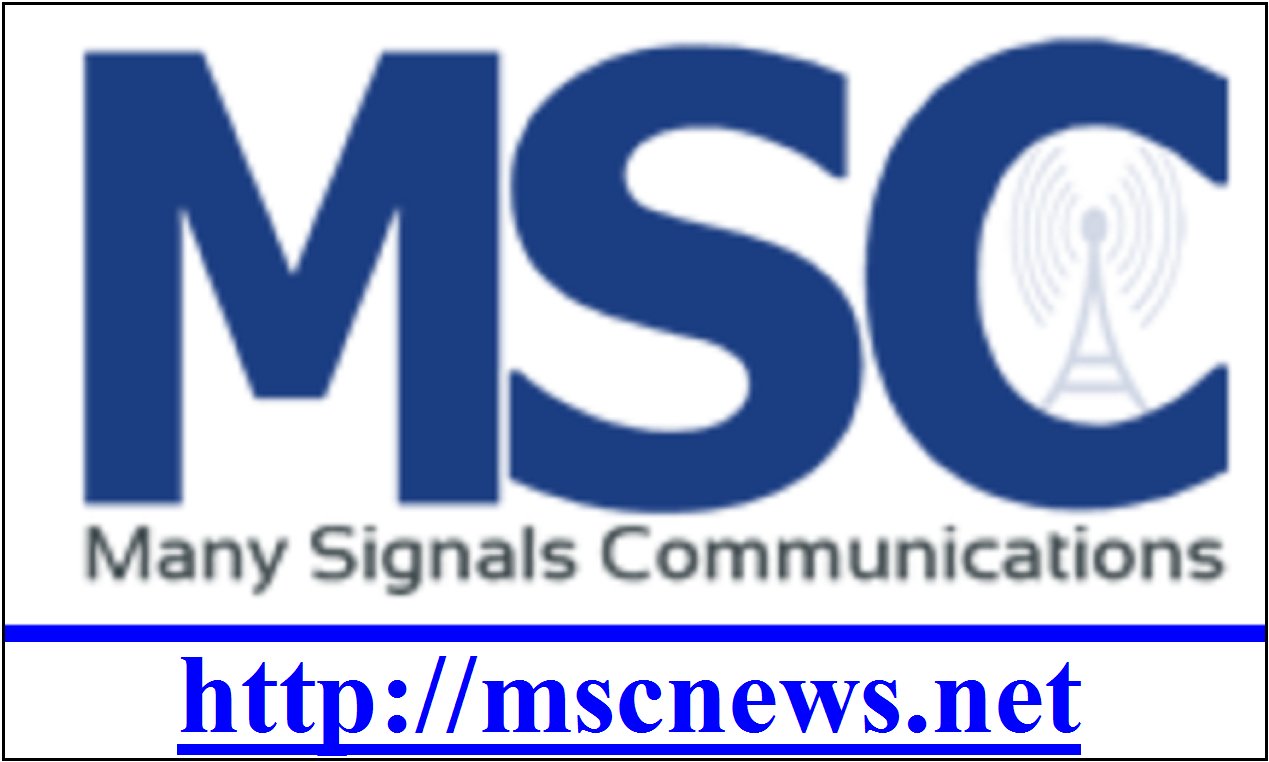 "Mr. and Mrs. Farrell came to Kansas on their honeymoon, landing in Atchison. They hired a buggy and team and drove to find Mr. Farrell's uncle and aunt. They were young and brave and started farm life, southwest of Effingham. Mr. Farrell remarked how much he was taught by a neighbor, the late Pomp Henderson, who even taught him how to drive a team and turn corners in a field.
"Mr. and Mrs. Farrell lived for a time on the farm now owned by Anton Candreia. While living there, they decided to take a boy to rear. Shortly, the late Father Begley, then a priest at St. Ann's church, was a visitor at the Orphan's Home and he located an orphan boy. He reported it to the Farrell's and the next day, Mr. Farrell went after the lad, then six years old. The train pulled in to Effingham late at night. Mr. Farrell put the little fellow on his back and walked the 4 1/2 miles to their home where Mrs. Farrell waited eagerly for the boy who was to be a permanent member not only of the family but in their hearts as he is today.
"Thirty five years ago, they purchased a small tract of land in the south part of Effingham, where James Watson now lives, and engaged in truck farming.
"The companionship, the mutual understanding, and the sincere concern Mr. and Mrs. Farrell have for each other is certainly admirable."
HISTORY FROM THE OBITUARY OF MRS. SALLY WOODARD. "Mrs. Sally Woodard was born April 19, 1851, in Estel county, Kentucky, and she passed to her reward, Sunday, Sept. 10, 1933.
"When only three years of age, she came with her parents, Mr. and Mrs. Jack Martin to Kansas and settled at Mormon's Grove, five miles west of Atchison. The place derived its name through being a former Mormon emigrant settlement. The Martins lived in a Mormon's cabin until Mr. Martin could build a log house on a quarter section he preempted nearby. For the protection of his family, he built a double wall of stone and earth around his home that was called Ft. Martin. The place was attacked one night by Jayhawkers, but they were driven off and several of their number wounded. It was here the deceased was reared and she often told of the thrills they had.
"In 1878, Uncle Jack Martin built the Martin house and became a resident of Effingham.
"Miss Sally Martin was united in marriage to Henry Woodard, Dec. 12, 1869. Mr. and Mrs. Woodard settled on a farm in Jackson county where they lived until they moved back to Effingham in 1874. He engaged in the Meat Market business and Mrs. Woodard took charge of the Martin House, that is now the home of Mrs. Walter Ferris.
"Mrs. Woodard was famous for her cooking all over northeast Kansas. Traveling men and strangers made it a special point to spend weekends at Effingham, just to enjoy her cooking and hospitality.
"When Mrs. Woodard became unable to do hotel work, she located in their home in the south part of Effingham, that recently burned, and was replaced with the new one in which she passed away.
"In her younger days, Mrs. Woodard took an active part in the improvements of Effingham. She was president of the Effingham Park Association that purchased the ground and helped to oversee the setting out of the trees. She also secured the first donation, $10 from the late A. J. Rice, for the park fund.
"After sixteen years of marriage, a son came to bless the home, but he tarried only three days; but later six more children came. The children are Henry, Gilbert and Mrs. Bernice Green of Birney Mont.; Martin Woodard of Kansas City, Mo.; Mrs. Dorothy Carrigan and Mrs. Helen Taliaferro, of Effingham.
"Mrs. Woodard's remains were laid to rest in the Evergreen Cemetery beside the remains of her husband who died in May 1914."
DO YOU WANT YOUR ISSUE OF THE NEWSLEAF MAILED TO YOUR HOME OR BUSINESS? SUBSCRIPTIONS ARE NOW AVAILABLE AT THE RATE OF $42.00 FOR 1 YEAR.
To subscribe send your check to: The Newsleaf; PO Box 209; Effingham, Ks. 66023.
For SALE by Owner: 2 Lots and older trailer house at 316 John Street, Effingham, KS 913-370-1809
FOR SALE
95%+ restored 1964 1/2 Mustang. It was a project for me and the boys. It just sits now and needs a home for someone that will use it and enjoy it. There is a lot of information about the car on our web page made just for this item. Go to www.caplingers.com/mustang.htm and see all the photos and extra information.
———————————————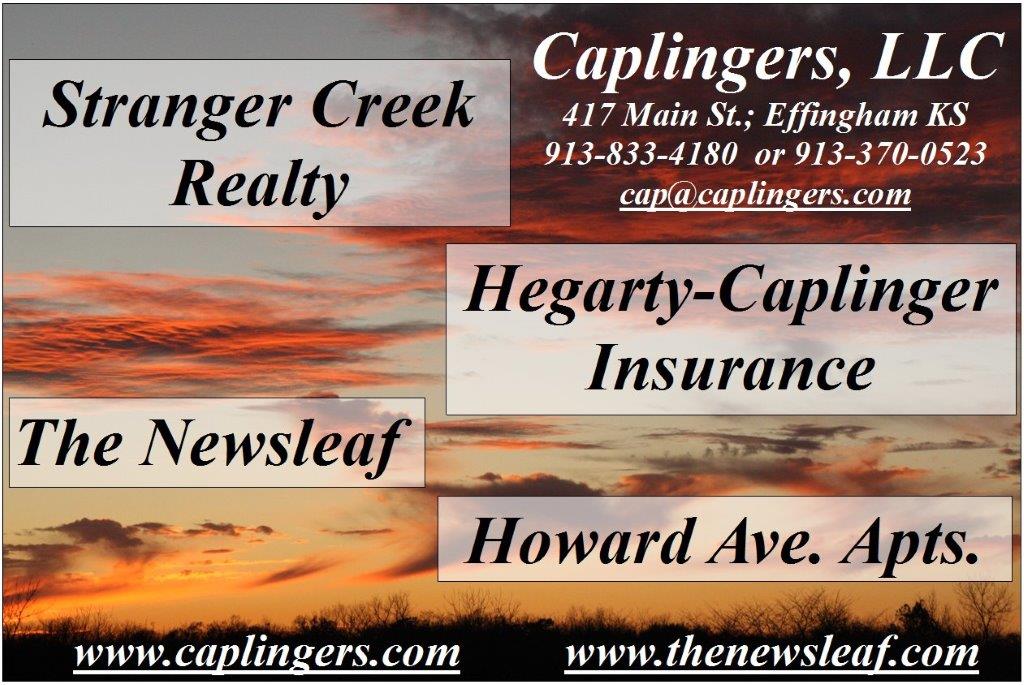 Can you identify the place or persons in the photo? Last issue was Donnie Hawk.
LAST WEEK
Problems with this web site contact cap@thenewsleaf.com Last updated 9-29-2015
<![if !vml]>
<![endif]>