You are our Visitor
The April 21, 2015 Edition
of
The Newsleaf
Vol. 12 Issue 16
QUOTES
"Each thought that is welcomed and recorded is a nest egg, by the side of which more will be laid" ~ Henry David Thoreau
BETWEEN THE ISSUES
If you have an event in May you need advertised, send it to us now. The Newsleaf is taking a vacation the first two weeks in May. NO ISSUES on May 5th & 12th.
CONSTRUCTION ON FIRE STATION PROGRESSING
In spite of the rainy weather, progress is being made on the new fire station to be located at the corner of John and Main St. The footing were poured this last week. After the inch and a half of rain, the project will have to sit and wait before the floor can be poured. Martin Construction is doing the concrete work.
Camille "Cammy" Mary Wills Williams, 49 of Lawrence, KS., died at her home April 17, 2015. She was born July 9, 1965 in Winchester, KS. The daughter of Francis "Frank" and Joanna Iveene Wolfe Wills. She was a 1983 graduate of the Atchison County Community High School, and received her LPN training at the VOtech School in 1984. Survivors include her parents, of Winchester, one brother, Kirk Wills, Houston, TX., and one sister Christine Wills, Topeka, KS. She was preceded in death by her Maternal Grandmother, Muriel Wolfe. Cremation is planned with a visitation 6:00 to 8:00 PM Thursday, April 30, 2015 at the Barnett Family Funeral Home in Oskaloosa. Memorial donations may be made to the Jefferson County Humane Society in Lieu of flowers. Online condolences may be made at www.barnettfamilyfh.com
FRONT PAGE
CLASSES VISITED THE PO
Mrs. Brammer and Mrs. Paden's kindergarten classes visited the Post Office last Friday.
TALKING TIGERS READY FOR STATE
The ACCHS Talking Tigers Forensics team finished the regular season on April 18 at the Atchison HS "Last Chance" tournament. All team members competed well, advancing everyone to finals and finishing 3rd in Sweepstakes. Congratulations to finalists Maddison Felton, 4th place Impromptu Speaking; Erin Hamilton, 4th place Serious Solo Acting; Mikayla Nehl, 3rd place Poetry Interpretation; Samantha Harden, 2nd place Prose Interpretation; Mikayla & Sammy, 2nd place Duet Acting; Jacob Chalfant, 1st place, Informative Speaking; and Kolten Coy, 2nd place Impromptu Speaking, 2nd place Serious Solo Acting and 1st place, Original Oration. Kolten, Jacob, Sammy and Mikayla are now qualified for the 3A State Championships. Both State Festival and State Championships will be held at Wichita East HS on May 2, 2015.
School Finance 101-Block Grants, The Two Year School Funding Freeze ~ Steve Wiseman
Governor Signs SB 7 Abolishing Old School Finance Formula. On March 23, Governor Brownback signed SB 7 which puts into law the Legislature's new school funding Block Grant system. The bill is hailed by many legislators as giving more flexibility to schools by removing funding components from the old formula. Essentially, it "abolishes the school finance system that has been used since 1993 and replaces it with a new system called block grants for the next two school years" (KASB: Facts about SB 7).
New block grants impose two year budget freeze. Block grants create a funding freeze at current year levels for the next two years, allowing time for legislators to come up with a new funding formula.
Funding Freeze Based on Current Year Budget Less State Aid Cuts. The most concerning component of the new formula is that the funding freeze is based on our current budget AFTER a reduction of $128,000 in state aid from the LOB and capital outlay funds. The net effect is about $317,000 in lost state aid between now and June 30, 2017. Statewide, SB 7 will cut LOB state aid by $33.5 million and another $17.7 million in capital outlay aid.
Some legislators believe the old formula is too complex and cumbersome. How can school funding NOT be complex when the goal is to provide suitable funding to properly educate every child, every school day, every year? Populations change, demographics change, and student needs are constantly changing.
The Old Formula is Not the Problem. The delivery of quality services and programs to meet the needs of every student is a dynamic process where demographics and population factors frequently change. The problem is school budgets are never set until AFTER the fiscal year is well under way. The state budget is signed into law hoping the estimates and projections used to create the budget are close enough to avoid any type of fiscal crisis.
So how do we start our school year not knowing what our budget will be? We estimate. We estimate headcount, vocational hours, number of students transported over 2.5 miles, number of students on free or reduced meals, etc. Those estimates are used to create the budget.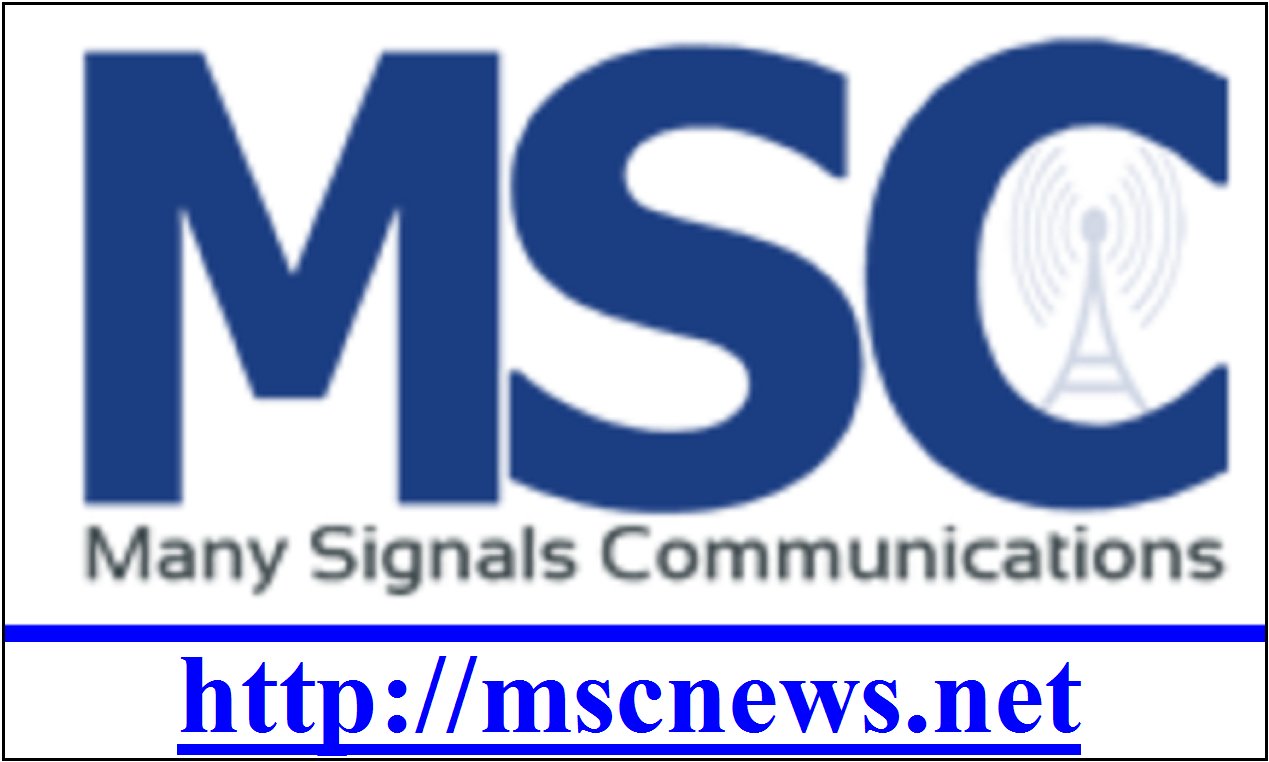 Current School Budget Timeline. The school fiscal year begins July 1st. Budgets are adopted and then certified with the county and state on August 25th. September 20th (82 days into the fiscal year) is the "official" student count day. Numbers from September 20th give us a very good idea of what our final budget will look like Keeping this in mind, nothing is final until our numbers are audited and certified by the state. This year we received our state audit result on January 14, 2015 - more than halfway through the fiscal year.
We Need a New Timeline NOT a New Formula. I tend to believe the problem is more about the budget timeline process than it is about the complexity of the formula. Unlike many other states, Kansas school budgets are estimated and published after the fiscal year has already started, which consistently results in mid-year adjustments and revisions.
A simple solution would be to push the "official" count date back by at least six months so that when the new fiscal year begins all school budgets will have been finalized. This will stabilize the funding mechanism and perhaps provide the legislators more confidence in the state budgeting process.
Concerns Going Forward. The biggest concern I have with the new two-year stop-gap solution is that it does not address the estimated $700 million-plus deficit the state is facing over the next 15 months. There is a lot sentiment in the superintendent ranks that more cuts are coming. It's just hard to imagine going forward that K-12 will be held harmless.
Further complicating the situation, is last December's Shawnee County District Court panel ruling that spending for Kansas public schools "is inadequate from any rational perspective of the evidence." There are 286 school districts in Kansas, all with varying demographics and student populations. Coming up with a better and more appropriate school finance formula that adequately funds each district is not going to be easy and could ultimately end up back in court.
How will the new Block Grant system impact 377?
I think I should first clear up at least one misperception about the Block Grant, which is that it will pump more money into our district. The small amount of new funding projected over the next two years because of the Block Grant will be more than offset by our loss in LOB and Capital Outlay state aid.
I have outlined below what the impact will be for this year and over each of the next two years. These estimates assume there will be no further cuts to K-12 schools, which I find to be a bit presumptuous considering the state has to fill a $344 million budget gap for the current fiscal year ending in June.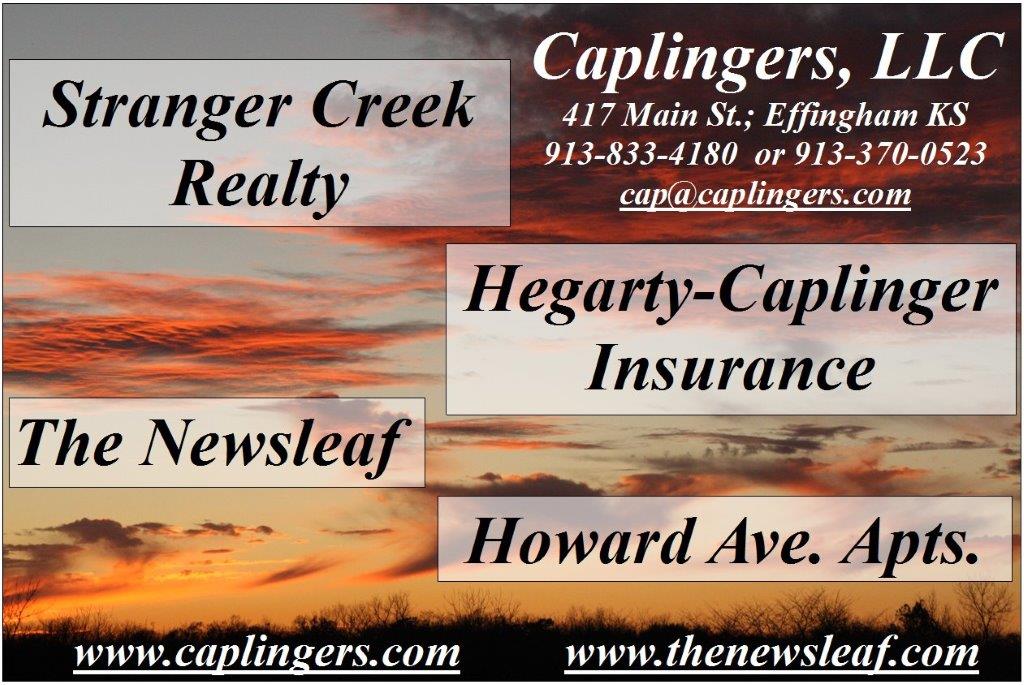 2014-2015 (Current Fiscal Year)
USD 377 loss in LOB state aid = $101,563
USD 377 loss in Capital Outlay state aid = $11,781
Total impact for the current year is a net loss of $113,344
2015-2016 (Next Fiscal Year, which begins on July 1st)
USD 377 Increase in state aid = + $16,797
USD 377 loss in LOB state aid = $101,563
USD 377 loss in Capital Outlay state aid = $26,420
Total impact on Fiscal Year 2015-16 is a net loss of $111,186
2016-2017
USD 377 Increase in state aid = +$35,214
USD 377 loss in LOB state aid = $101,563
USD 377 loss in Capital Outlay state aid = $26,420
Total impact on Fiscal Year 2015-16 is a net loss of $92,769
*Estimated total loss of state aid this year and the next two combined = $317,219.
*This total does not account for any new money the state is allocating to the KPERS system in the name of USD 377. Doing so would paint an inaccurate portrait of how the state pension system truly works. Specifically, KPERS stands for Kansas Public Employee Retirement System, which is managed and provided for by the Kansas Legislature. The state sends us regular KPERS payments, which in turn are sent right back to the state.
ALL AROUND US
DAR NEWS
The Atchison Chapter of the Daughters of the American Revolution met on April 11, 2015 at the Atchison Library. Donations were made by members and the Chapter to Project Patriot for phone cards for returning wounded veterans in military hospitals.
A Medal of Honor Recipient flag will be placed on Morgan D Lane's grave in Mount Vernon Cemetery prior to the Memorial Day Weekend. Mount Vernon Cemetery clean-up will be May 16, 2015 at 9:30 AM. Anyone wishing to help is encouraged to join. The next regular meeting of Atchison Chapter DAR will be August 8, 2015.
COMMUNITY CLUB TO MEET
The Effingham Community Club will meet in the Effingham City Council Room, April 27 at 7:00 p.m.
Tracy Hawk Rahe is the guest speaker and her topic is Medical Missions. Hostesses are Esther Willis, Gerry Wohlgenmuth, and Donna Conner. Judy Smith will give devotions. Roll call is "Have you considered/or been on a mission trip".
HUNDLEY HOSTS HAPPY HOUR CLUB
The Happy Hour Club met April 6 with Susan Hundley as host. Five members answered roll call by telling how they spent Easter. Mary Noll Coupon Chairman reported there were 100 Best Choice coupons on hand. She had sent in 1,000 coupons. New business was discussing eating out plans. Will finalize at the May meeting. Bingo was played. Margaret Diebolt won the door prize. Mary Noll won the "guess how many jelly beans are in the bowl" game. For dessert the guests enjoyed Italian no-bake Cake. Mary Noll will host the May 5 meeting at the Town and Country Senior Citizens Center in Effingham.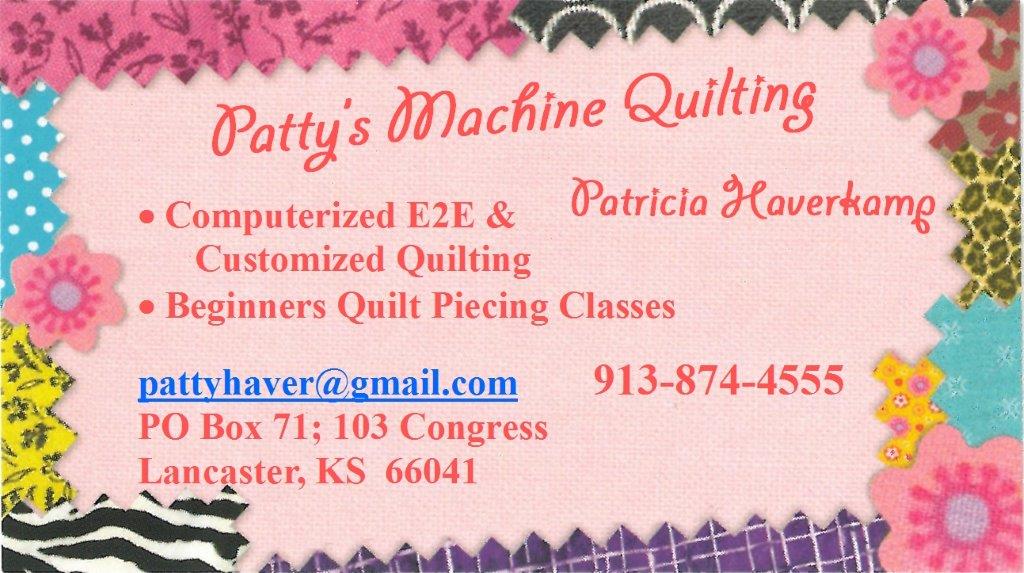 ANNIVERSARY COMING UP
Dale and Benita Royer are celebrating their 40th wedding anniversary. They were married April 19, 1975 at Olivet Baptist church in Wichita, Ks. They are the parents of Adam (Heather), Megan, Lora, Lisa, Eric, John (Amanda), Emma, and Mark Royer. Their grandchildren are Conlin, Rylynn and Ryker Royer, children of Adam and Heather. Cards can be sent to: 3839 222nd Rd; Holton, Ks. 66436.
Alumni Banquet Planned
The Nortonville Alumni Banquet will be held May 9th at the Knights of Columbus in Nortonville, Kansas. The Social hour will begin at 5:00 p.m. and dinner at 6:00 p.m. Reservations need to be made by May 1st by calling, Ann Bertels, 913-886-2990, Charlene Gigstad-886-3672 or Jeanne Schuler at 886-6891. All graduates are invited to attend.
SCHOLARSHIP WINNERS ANNOUNCED
The Atchison County Farm Bureau Association is proud to announce the $500 scholarship winners for 2015.
Jeremy Lutz, Nortonville, is a senior at Atchison County Community High School. Jeremy plans to attend Kansas State University and earn a degree in microbiology and a minor in business. He then plans to attend medical school at the University of Kansas, receiving a doctorate in pharmacy.
Kaitlyn DeMaranville, Atchison, is a senior at Pleasant Ridge High School. She plans to attend Pittsburg University and study technology. She hopes to use her degree in technology to promote growth in her community and be part of the growing field of technology in farming.
The Atchison County Farm Bureau Association accepts scholarship applications yearly from seniors whose parents are members of the Atchison County Farm Bureau Association.
THEATRE ATCHISON PRESENTS AUDITIONS
Theatre Atchison presents auditions for Neil Simon's "Barefoot in the Park", April 21st & 22nd, 7-9 PM. Performances will be May 29-31, June 5-7.
Paul and Corie Bratter are newlyweds in every sense of the word. He's a straight-as-an-arrow lawyer and she's a free spirit always looking for the latest kick. Their new apartment is her most recent find-too expensive with bad plumbing and in need of a paint job. After a six-day honeymoon, they get a surprise visit from Corie's loopy mother and decide to play matchmaker during a dinner with their neighbor-in-the attic Velasco, where everything that can go wrong, does. Paul just doesn't understand Corie, as she sees it. He's too staid, too boring and she just wants him to be a little more spontaneous, running "barefoot in the park" would be a start.
Roles: CORIE BRATTER A free spirit, newlywed to Paul; PAUL BRATTER A lawyer, newlywed to Corie; MRS. BANKS Corie's mother; VICTOR VELASCO The neighbor in the attic; TELEPHONE REPAIR MAN; DELIVERY MAN. For more information call 913-367-1647.
OBITUARIES
Jo Ann Wohlgemuth, 74, of Sugar Creek, MO passed away April 16, 2015 at her home. A visitation will be held from 6-8:00 p.m. on Tuesday, April 21, at First United Methodist Church of Independence. A memorial service will be held at 2:00 p.m. on Wednesday, April 22, at the church. Contributions may be made to First United Methodist Church of Independence. Jo was born November 15, 1940 in Horton, KS to Lloyd and Myrtle (Miller) Tinsley. She graduated from A.C.C. High School in Effingham, KS. Jo enjoyed reading, laying out in the sun, and most of all, spending time with her family. She was a member of the Independence Young Matrons. She was also a longtime member of First United Methodist Church of Independence, MO, where she was a member of the Glory Ringers. She is survived by her loving husband, Ike Wohlgemuth; two daughters, Janice Calfas and husband Steve, Susan Rohr and husband Dennis; brother, Jake Tinsley and wife Alma Jean; as well as nine grandchildren and eleven great grandchildren. Online condolences may be expressed at www.speakschapel.com (Arrangements: Speaks Suburban Chapel 816-373-3600)
BOARD HIGHLIGHTS FROM
APRIL 13 BOARD MEETING
PRESENTATIONS
3.01 Recognitions - the following students were recognized.
Jeremy Lutz - received a 'I' rating at State Piano Contest.
Hunter Ostertag - Class 3-2-1A Wrestling State Champion - 120 Pound Weight Class
Jentry Scherer - received a 'I' rating at State Piano Contest.
3.02 ASPIRE Presentation - Joshua Snyder gave the board an update on the ACT ASPIRE assessment which will be given for the first time later this year.
Elementary Aspire Testing Schedule
3.03 Project-Based Learning/Monsanto Grant Presentation - this presentation was tabled until May
3.04 Bus Drivers' 2015-2016 Pay Scale - Dennis Schwarzer, on behalf of the district bus drivers, presented their 2015-2016 pay proposal to the board for future consideration.
3.05 College Prep Math Presentation - Mr. Wiseman showed a video introducing the College Prep Math program being considered by the JSH for adoption. Link to video.
Mrs. Dillon updated the Board on curriculum, the HS Ambassadors, Kansas Career Pipeline, and BYOC (Build Your Own Curriculum).
President Martin congratulated and welcomed the three newly elected Board members who were in attendance: Barb Chapman, Nancy Keith, and Stephanie Moore.
CONSENT ITEMS APPROVED/ACCEPTED
4.01 Minutes from 03/09/2015 and 03/18/2015
4.02 Activity Reports, Bills & Claims and Treasurer's Report
4.03 Gifts & Grants
$119.74 from Vote Yes USD 377
Dictionaries for each of the third graders from Mr. and Mrs. Stephen Caplinger
4.04 New Audit Contract - Karlin and Long
4.05 CenturyLink Internet Contract to upgrade to 1GB (80% Discount)
4.06 Network Solutions Category II E-rate Equipment (80% Discount)
4.07 LifeTouch Picture Contracts for 2015-16 / Elementary / JSH
4.08 Keystone Correspondences & Reports
4.09 KASB Correspondences
4.10 Non-resident applications
4.11 Kindergarten Roundup Flyer
4.12 Kansas Center 4 Economic Growth Presentation - Report on state budget
4.13 Office of Civil Rights
4.14 Regional Curriculum Leaders Notes - 04/10/2015
4.15 JSH AD Report - KSHSAA Update
4.16 Correspondences from KDOT
4.17 Food Service Memo dated April 10, 2015
ACTION ITEMS
6.01 Approved Renewal of the Elementary School Title I School wide Plan - Presented by Joshua Snyder. Summary page / School wide Title I Plan
6.02 Approved the Title I Summer Reading Program - Program Director Alison Ostertag.
2015 Summer Reading Proposal / 2014 Summer Reading Results
6.04 Approved Title IIA Summer Professional Development Proposals - Submitted by Steve Wiseman. Link to Proposal
6.05 Approved Reducing the PK-11 School Calendar by Three Days. The last day of school will be moved from Friday, May 22, 2015 to Tuesday, May 19, 2015. Teachers will have two in-service days, Wednesday, May 20 and Thursday, May 21.
6.06 Approved the 360 Engineers Client Design Agreement. Agreement
6.08 Approved the following personnel recommendations.
Separations. It was with sincere regret and appreciation for the years of service and dedication to the students of USD 377, that the Board accepted the following separations effective at the end of the current school year.
Alicia Garoutte - resignation. Ms. Garoutte has accepted a position near her hometown of Springfield, Mo.
Alvera Lee - retirement. Alvera has worked as a cook in the district for the past 28 years.
Certified contracts
Approved the transfer of Kelly Marsh from Grade One to Preschool for the 2015-2016 school year.
Extended an elementary teaching contract to Mandi McMillan for the 2015-2016 school year. Assignment will be 4th Grade.
Extended an elementary teaching contract to Courtney Schmit for the 2015-2016 school year. Assignment will be 1st Grade.
Approved Alison Ostertag as the 2015 Title I Summer Reading Coordinator.
Approved the reassignment of Susan Erickson to include half-time technology/keyboarding teacher for the 2015-2016 school year.
Approved Alison Ostertag as the elementary Academic Reading Coach for the 2015-2016 school year.
Extended an Elementary Assistant Principal contract to Joshua Snyder.
Approved to extend by one year the following administrative contracts: Matt Renk, Deanna Scherer, and Steve Wiseman.
Other Contracts
Extended a School Nurse contract to Cheri Hawk for the 2015-2016 school year. Cheri Hawk would like to attend the summer School Nurse workshop in Wichita, July 13-16. It was recommended she be under contract for the 2015-2016 school year before approving her to attend the School Nurse summer conference.
Approved Amanda Hughes - summer seasonal helper.
DISCUSSION ITEMS
7.01 Discussed Renewal of OPAA FSM Contract. A recommendation will be presented at the May BOE meeting.
7.02 Discussed Renewal of PAT Units and Cammie Braden's request for a decision by May 15. Mr. Wiseman will try to arrange for Cammie or other PAT representatives to be at the May meeting to discuss the program and participation estimates for 2015-2016.
7.03 Discussed the new State Mentoring Requirement that all school districts choose to develop their own mentor program or utilize services from some other provider in order to comply with the regulations and guidelines. Mr. Wiseman indicated that the administration is working with Greenbush for now, with the hopes of partnering with Benedictine College sometime in the near future.
ACC JR/SR High Daily Announcements http://usd377.org
Our Mission: A community school district founded on student achievement through academic excellence and educational opportunity to ensure personal success. PO Box 289, 908 Tiger Road, Effingham, KS 66023 913-833-2240 or 1-877-854-4615.
MUSCOTAH NEWS ~ CJ Hanson
As I'm writing this it is raining and by the looks of the radar it could last awhile. Guess we need the rain but halts farming progress.
There's not a lot happening in Muscotah the rest of this month but I would like to encourage YOU to make plans to go to Wamego May 2nd or 3rd to attend the Kansas Sampler Festival. As Marci Penner wrote in the latest edition of The Explorer bulletin, the festival is like the opening weekend of exploring season! The festival won't be this close to northeast Kansas for several years. The next 2 years it will be held in Winfield. Muscotah will have a booth in the northeast Kansas tourism tent to promote the Rose Festival and Tinker Day. The Mercantile will have a booth in the Kansas Products tent selling vendor-made items to raise funds for the building. You'll love YOUR state even more after being exposed to all the information found at the booths and in tents that will represent 153 Kansas cities. The towns will share their daytrip opportunities, you'll hear musicians, you can sample-sip brews, and learn Kansas history from re-enactors. Make plans to be in Wamego either Saturday the 2nd or Sunday the 3rd. Be a Kansas explorer!
Thought for the week: You should never let adversity get you down---except on your knees.
NEW BEGINNINGS ~ Jack Albright
EASTER REFLECTIONS
A church announcement board asked: "If you were on trial for being a Christian, would there be enough evidence to convict you?" We may also ask our self: "Is the resurrection of Jesus making a major difference in my daily life?"
The early Christians were totally amazed when they discovered that Jesus was not in the tomb. Their story goes from total disbelief to unquestioning acceptance of the living presence of Jesus. His presence transformed their lives and today we are the results of their faithfulness to spread the good news.
We may also learn from Caiaphas, the high priest, that our minds and hearts can become so hardened that we can't distinguish between God's revelation and Satan's deceit.
Governor Pilate leaves a silent message that our political decisions may become a living epitaph of our cowardly rulings. He had no way of knowing that his name would be called by millions of Christian worshipers each Sunday as they recite: "...(Jesus) Suffered under Pontius Pilate…."
Nicodemus is remembered as "The ruler of the Jews who came to Jesus by night." His night visit may indicate that he had an appointment so he could get acquainted with Jesus without interruption. He asked the question that has been repeated by millions of others, "How can a man be born after having grown old." He may have been the first person to bear the title "Born again Christian."( John 3)
Nicodemus became a secret disciple but showed his faith by defending Jesus. "Nicodemus, who had gone to Jesus before and was one of them, asked, "our law does not judge people before giving them a hearing does it/" (John 7:50,51) He also joins another secret disciple, Joseph of Aramathea, in taking Jesus from the cross and burying him with 100 pounds of spices. (John 19: 38-40)
Gamaliel was one of the most respected teachers of the Law and is also known as the teacher of Saul of Tarsus (Paul the Apostle). From the story in Acts 5:33-39 we notice that Gamaliel may have possibly been considering whether he would become a Christian disciple. He definitely told the religious leaders who were planning to kill two disciples to leave them alone: "Keep away from these men and let them alone; because if this plan or this undertaking is of human origin, it will fail; but if it is of God, you will not be able to overthrow it–in that case you may even be found fighting against God."
Gamaliel also demonstrates the awesome influence teachers have on their students. He taught Saul of Tarsus who became the most ruthless persecutor of Christians. If Gamaliel later became a Christian, the influence on Saul was already imbedded and turned to violence. The seed we plant in others also produces a harvest. Parents who plant seed of violence and rebellion in their children often see those children suffer.
Saul of Tarsus became the most feared persecutor of Christians. He thought he was doing God a favor by stamping out Christianity. Jesus blinded Saul on the road to Damascus and Saul became Paul the Apostle, the missionary to the Gentile world.
So, what influence does the resurrected Jesus have on your daily life?
Personal note: I am writing these words on my eighty-seventh birthday. I am surprised and thankful that God has given me this many years to serve him. With age the scope of my ministry has gradually narrowed and writing is my main responsibility.
I plan to continue writing but I ask readers to welcome an occasional article from my friend Rev. Michael Strickland.
Unapproved Minutes of the Monday, April 13
Meeting of the Atchison County Commission
Pursuant to the law the board met as the Board of canvassers to canvass the April 7th, City School General Election results at 9:00 am, Commissioners present were Eric Noll, Jeff Schuele, Bill Pohl, County Clerk Pauline Lee were also present. Also present was Mary Myers, Atchison Globe.
Board recited the pledge of allegiance.
Commissioner Pohl made a motion to go into session to canvass votes cast at the April 7th City School General Election, Commissioner Noll second with Chairman Schuele calling for a vote, all voted aye, motion carried, 3-0.
County Election Officer Pauline Lee presented to the board the hand abstract along with the machine run abstract and also the individual precinct count from the machines. Also the write ins from the review board. She also presented to the board the Provisionals from the election. There were 28.
County Election Officer Lee told the board that USD #377 Position No. 2 had write in's and that there was write in's for Patrick Kearney and Pat Kearney, the review board split the votes, she asked the board to make a determination that it was one and the same person.
Board also reviewed information presented to them on provisionals, Commissioner Pohl made the motion to go with the legal authority of KSA 25-2316c and 25-2908 to count 15 provisional ballots, Commissioner Noll second with Chairman Schuele calling for a vote, all voted aye, motion carried. 3-0.
Situation County yes or no Legal Authority Number of provisionals Commissioner Noll made the motion to combine the write in votes of Pat Kearney and Patrick Kearney for USD #377 Position #2 as one and the same, and to accept the election results as presented, Commissioner Pohl second with Chairman Schuele calling for a vote, all voted aye, motion carried., 3-0.
Commissioner Pohl made the motion to adjourn from canvassing votes into commissioners workshop at 9:30 am, Commissioner Noll second with Chairman Schuele calling for a vote, all voted aye, motion carried. 3-0. Attest: Pauline M Lee, County Clerk Pursuant to the law the board met at 1:00 pm in Regular Session with Chairman Jeff Schuele and Commissioners Eric Noll and Henry Pohl present. County Clerk Pauline Lee recorded the minutes Board opened the meeting with the pledge of allegiance.
Minutes of April 7th were read, Commissioner Pohl made a accept the minutes as read, Commissioner Noll second with Chairman Schuele called for a vote, both Commissioner Pohl and Noll voted aye, Chairman Schuele abstained from voting since he was not at meeting, motion carried, 2-0.
Committee Reports: Commissioner Noll told the board that he attended the Joint communication meeting last Thursday, nothing new to report. Commissioner Pohl said that he had a JCAB meeting on April 9th, state will be doing audit Courtney Calhoon appeared with bills and Payroll for the board to sign off on.
At 1:15 pm Teri Morgan and Mark Gentry, Road and Bridge appeared to talk about the Local Bridge Project proposals, Commissioner Pohl asked about guardrails on the project, he went to view the bridge on 230th east of Cummings, felt there should have been guardrails on this bridge, Commissioner Noll said he viewed the one out by Muscotah and felt that one should have had guardrails on it, Board wanted to know if they had guardrails in the specs for the bridge on 278th, Teri said that she had the specs with her if the board wanted to look at them. Board reviewed the specs but did not see where it was specified that guardrails were to be included. Board asked Teri to contact Husker Steele about guard rails to see if rails can be added and if they would be covered under the Local Bridge Project.
Scott Williams with Murphy Tractor appeared with some paper work on the new grader. He told the board that it was delivered on Friday, April 10th. Had to change the purchase order and take off the trade in value on the old grader. Chairman Schuele signed off on the purchase order for a John Deere 672GP Motor grader 2015 model, no trade in also a twelve month maintenance and also an extended warranty coverage with a five year repurchase or buy back.
Commissioner Pohl asked Mark Gentry about a list of what is needed for the lay down machine, hold off on buying repair parts, look to see what a lay down machine would cost or if can get a used one.
Noll made a motion to approve the request for engineering services on the 278th Road Bridge on the Local Bridge Project in the amount of $13,200.00 with MRJ Engineering, Commissioner Pohl second the motion with Chairman Schuele calling for a vote, all voted aye, motion carried.
Board reviewed request from courts on a recording machine for the small courtroom, Commissioner Pohl made a motion to go with recommendation by Donna Oswald, Court Clerk from Electronic Office Equipment for a FTR Touch Electronic Reporter, deck and DMX 8 mixer in the amount of $5985.00, Commissioner Noll second with Chairman Schuele calling for a vote, all voted aye, motion carried.
Pat Henderson, County Counselor appeared at the meeting at 2:35 pm Commissioner Noll made the motion to go into executive session for thirty minutes and to come out at 3:05 pm on an attorney client privilege with Pat Henderson, County Counselor and Peggy House, Administrator of the Atchison Senior Village present Commissioner Pohl second with Chairman Schuele calling for a vote, all voted aye, motion carried.
Board reopened meeting, Commissioner Noll made the motion to extend the executive session for another five minutes and to come out at 3:15 pm with Commissioner Pohl second and Chairman Schuele calling for a vote, all voted aye, motion carried.
Board reopened at 3:15 pm no decision made.
Commissioner Pohl made the motion to go into executive session for twenty minutes on acquisition of real estate with County Counselor Pat Henderson present and to come out at 3:40 pm with no decision made and adjourning the regular meeting at that time, Commissioner Noll second the motion with Chairman Schuele calling for a vote, all voted aye, motion carried. Attest: Pauline M Lee, County Clerk
Monkey See, Monkey Do: Teach Them to be Wild About Saving
We'd be "lion" if we said saving was easy. Teach children how to save for their goals and they'll have one of the most difficult aspects of finance under their belt by the time they're teens—being consistent savers.
Here are a few ideas to help your cubs get Wild About Saving:
* Have young children—preschool age—sort different types of money into piles by color and size.
* Play store or credit union/bank. Help them use a pretend cash register.
* At the grocery store, let children of all ages help you shop. Teach them how to comparison shop—for example, show them that for every $4.85 box of cereal, there may be similar brands on sale for half as much.
* As children get older, let them know what things cost. Share sales receipts and bills that you receive for items or services you've purchased for them.
* If you decide to pay your children an allowance, include them in the decision. Discuss allowance amounts and for what they should use their allowance. The amount is your call, but allow their input. One idea is to have children set aside part of their allowance for spending, part for saving, and part for sharing. Explain what you'll pay for and what should be their responsibility. For example, when you're at the movies, maybe you agree to pay for the movie ticket, but the Milk Duds are on them.
* As they reach high-school age, clarify what you will pay for and for what your teens are responsible. For example, they may want the newest cell phone that comes with a really high price tag. Establish your spending limit. If they still want the more expensive version, have them make up the difference. Often, once the responsibility of paying for items is on them, the "latest and greatest" aren't as important.
Get your children started right financially. Bring them in to River Cities Community Credit Union--we have more ideas to help you teach them to get Wild About Saving! We're having a wild animal party on April 23rd from 3:30 to 5:00 in our office at 625 Commercial St, STE 6 in Atchison. It only takes $5.00 to open a Youth Account. Start saving and be 'Wild About Saving' with lots of rewards in April. Questions? Call 913-367-1488.
THIS WEEK AT ACCHS
April 21 Tuesday
JSH ACADEMIC ASSISTANCE Time: 3:45 PM to 5:15 PM Details: JSH Library
HS STUCO MEETING Time: 7:15 AM Details: JSH Room 117
HS TRACK @ JEFF WEST Time: 2:30 PM (Dis 12:45, Dep 1:00, Ret 9:15 PM) Details: 619 Condray, Meriden, Kansas
DANCE TEAM SESSIONS Time: 5:30 PM Details: JSH Gym
April 22 Wednesday
JSH FACULTY COUNCIL Time: 7:30 AM Details: JSH Library
FFA LIVESTOCK DISTRICTS Time: 8:30 (Lv 7:30, Ret 3:00 Details: Seneca Fair Grounds, 1500 Community Dr
JSH SSR Time: 2:43 PM Details: JSH
4TH QTR WRITING ASSESSMENT Time: 2:43 PM to 3:15 PM Details: JSH
SPRING SPORTS PICTURES Time: 3:30 PM Details: Baseball, Softball, JH/HS Track
Pictures will be taken at the Fields and on the Track
JSH SIT MEETING Time: 3:30 PM Details: JSH Library
DANCE TEAM TRYOUTS Time: 5:30 PM Details: JSH Gym
AFTER PROM MEETING Time: 6:30 PM Details: Elementary Building
April 23 Thursday
JH TRACK @ SABETHA Time: 1:00 PM (Dis 11:00, Dep 11:15, Ret 7:30 PM) Details: 1011 Blue Jay Dr, Sabetha, KS
HS GOLF MEET @ NEMAHA CENTRAL Time: 1:00 PM (Dis 10:45) Details: Seneca Golf Course, 1600 Spring Creek Dr
BSB/SFB @ RIVERSIDE Time: 4:30 PM (Dis 2:00, Dep 2:15, Ret 10:15 PM) Details: Wathena/Elwood, KS
JSH ACADEMIC ASSISTANCE Time: 3:45 PM to 5:15 PM Details: JSH Library
April 24 Friday
NHS MEETING Time: 2:43 PM to 3:15 PM Details: JSH Room 128
DANCE TEAM SKILLS DEMONSTRATION Time: 5:30 PM Details: JSHS Gym
GRADES 6, 7, 8 AND HS BAND CONCERT Time: 7:00 PM Details: JSH Auditorium
STATE SOLO/ENSEMBLE MUSIC Time: (Lv 9:00 PM) Details: SE of Saline, 5056 KS HWY 4, Gypsum, KS
April 25 Saturday
STATE SOLO/ENSEMBLE MUSIC Time: TBA (Ret TBA) Details: SE of Saline, 5056 KS HWY 4, Gypsum, KS
April 27 Monday
JSH ACADEMIC ASSISTANCE Time: 3:45 PM to 5:15 PM Details: JSH Library
HCC TECHNICAL PROGRAMS PRESENTATION FOR 10TH/11TH Time: 2:45 PM to 3:15 PM Details: JSH Aud Scheduled by Jenna Taliaferro
BSB/SFB –H- w/JEFF WEST Time: 4:30 PM (Dis 2:45) Details: Tiger Sports Complex
GRADES 4/5 SPRING VOCAL CONCERT Time: 7:00 PM Details: JSH Aud
If you missed the Drivers Education meeting you may still pick up forms in the office for Summer Drivers Education.
Spring Sports Pictures will be Wednesday, April 22. Baseball & Softball pictures will be taken on the field. JH & HS Track pictures will be taken on the track.
LETTERS TO THE EDITOR
LAND – THE CULTURAL HARVEST ~ John Schlageck, Kansas Farm Bureau
Next week marks the 45th anniversary of what many consider the birth of the modern environmental movement. The first Earth Day celebration occurred April 22, 1970.
This is also a special week for those farmers and ranchers who are involved with the production of food, fuel and fiber. The original premise of Earth Day was to promote the conservation of our natural resources. It is only fitting that on this day we showcase the progress of the Kansas farmer and rancher – but is there really any question most people who live on the planet Earth support its survival?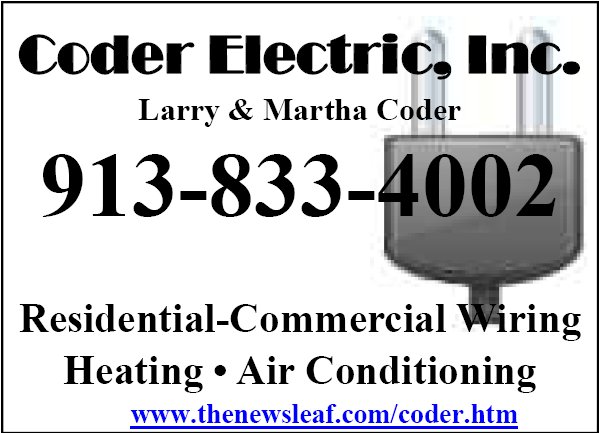 Back in the 1990s, I remember Fortune magazine proclaiming for the first time that the environment was a cause worthy of saving. Others shouted from the mountaintops that while motherhood, apple pie, baseball and the flag all may be subject to controversy – saving our planet was beyond debate.
Noble, without question. But isn't there a big difference between the desire for clean air, clean water, clean places to hike and the wholesale condemnation of modern agriculture?
Protecting and caring for this world can be a challenge because some regard the land as a private commodity. Others, including farmers, ranchers and those who make their living from the land, view it as a community to which they belong. They love, respect and care for the land. They adhere to an ethic, which enlarges the boundaries of their community to include soils, waters, plants and animals. Collectively – the land.
There is no other way for the land to survive the impact of modern man. We must remember that while our land yields fruits, vegetables and grains, it also yields a cultural harvest – one we as inhabitants all share and must nurture.
We must ensure our educational and economic systems head toward, rather than away from, an increased consciousness of the land.
Today only a handful of people make their living from the land. Many have no vital relation to the land. For them, it is generally thought of as, "that space between cities on which crops and grass grow, or cattle graze."
Let's remember throughout the year, not only on Earth Day, that land is used right when it tends to preserve the integrity, stability and beauty of the living community. It is used wrong when it tends to be otherwise.
We can never throw away or limit the tools which have provided so much for so many. Let's remember throughout the year our commitment to the successful and wise use of our life-giving land. Let's remember we will never outgrow the land.
John Schlageck is a leading commentator on agriculture and rural Kansas. Born and raised on a diversified farm in northwestern Kansas, his writing reflects a lifetime of experience, knowledge and passion.
THE BUSINESS CASE FOR EXPANDING KANCARE
By Terry Dunn
Business, health care providers, hospital administrators and consumers came together in Topeka recently to detail our unified support for House Bill 2319, which would expand KanCare, the state's version of Medicaid.
I was one of several who testified before the House Health and Human Services Committee that day, representing the private business sector, more than 2,400 Kansas City Chamber business members and nearly 1 million lives on the Kansas side of the metropolitan area.
I encouraged the committee to pass the bill forward for a number of pragmatic reasons:
• Kansas budget — The state of Kansas is expecting a $400 million budget shortfall for FY2016. HB 2319 will enable the state to secure an estimated $2.2 billion in much-needed federal funds between 2016 and 2020.
• Kansas taxpayers — Kansas taxpayers are paying millions of dollars annually to support the Affordable Care Act. But without KanCare expansion, by the end of 2015 more than $355 million in taxes and fees paid by Kansans to support the ACA will leave our state and go to D.C. and other states.
• Employee health insurance — Kansas wants to be known as a business-friendly state. Yet, without this bill and KanCare expansion, Kansas employers will pay higher prices for employee insurance because younger, healthier workers cannot afford employer-sponsored coverage.
• Jobs — Kansas leaders promote "job creation" as a top goal. Yet a recent study by George Washington University shows that without expansion of KanCare, the state will lose nearly 4,000 new jobs in all sectors in the next five years.
• Expanding the workforce — Kansas leaders and businesses want to move citizens off welfare rolls and back to work. Yet, without KanCare expansion, 27 percent of the state's economically disadvantaged citizens without a high school degree will remain unable to achieve self-sufficiency, which is important to the workforce and Kansas employers.
• Health care costs — Without KanCare expansion, the state's uninsured will continue to seek access to health care in the most expensive place — the emergency room — leading to increased costs for all Kansas taxpayers.
As Dr. Bob Moser of The University of Kansas Hospital told the committee, for some rural hospitals, expansion of KanCare may mean the difference between staying open and having to close their doors. Meanwhile, his hospital had $60 million in uncompensated care last year.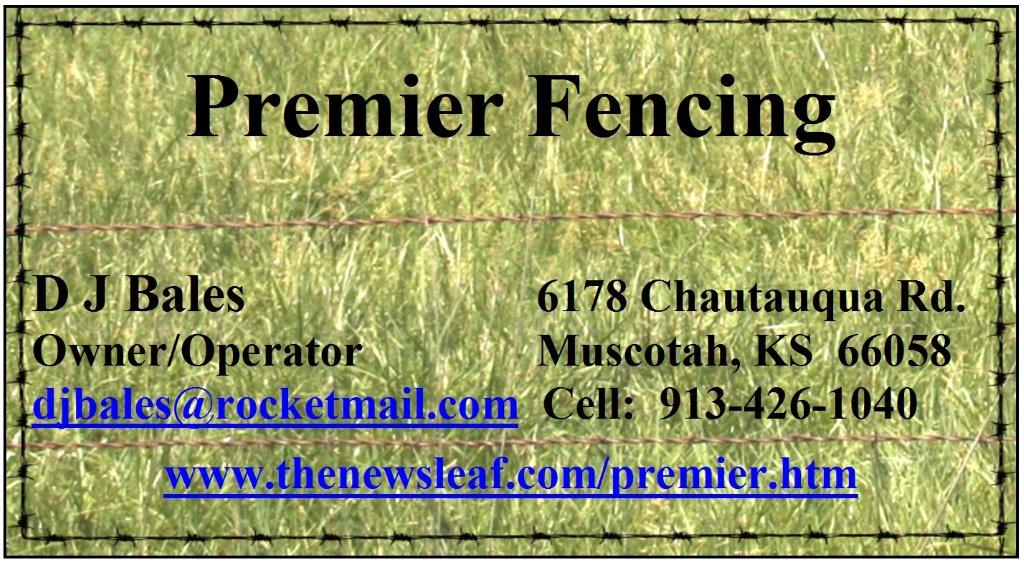 Expanding KanCare will bring health care costs down and jobs up, and would provide health care coverage to an additional 169,000 Kansas residents. HB 2319 represents a Kansas solution to new federal regulations impacting Kansas employers, employees, health care providers and Kansas communities.
There were more than 160 letters in support of expansion … from chambers, large and small employees and numerous health care organizations. I speak for many when I encourage you to contact your legislator and urge them to do the right thing: Expand KanCare in Kansas, it is good for Kansas and for Kansans.
Thank you.
Terry Dunn retired December 31, 2014 as President and CEO of JE Dunn and JE Dunn Construction Group, Inc., the holding company for JE Dunn Construction Company and other affiliates across the nation. He is extremely active in the Kamas City community and currently serves as chairman of the Board of Directors for the Greater Kansas City Chamber of Commerce.
Moran's Memo: It's Time to Replace Our Broken Tax Code By U.S. Senator Jerry Moran
On April 15, some Americans are going to lose a lot of money – but not in a way you might expect. The federal government owes quite a few tax refund checks to taxpayers who don't even know they are due for a refund. In Kansas, more than 6,000 people did not claim tax money owed to them by the Internal Revenue Service (IRS) for income earned back in 2010. The estimated value of that unclaimed money was nearly $7 million, an average of $522 per person. But these funds are no longer available to claim because after three years, unclaimed IRS refunds are transferred to the U.S. Treasury where they are spent by the federal government. Each year, too many Americans do not realize they are being hit by this hidden tax – and it's just one of the many ills of our current tax code.
If it wasn't already abundantly clear, our tax system is fundamentally flawed and in need of significant reform. I have introduced legislation (S.155) to overhaul the tax code and replace it with a tax system known as the FairTax. This national consumption tax proposal would allow Americans keep more of their money and end IRS use of complexity as a perverse method of taxation. The FairTax would make the tax code so simple that we could eventually wind down and close the IRS for good.
Why abolish the IRS? Setting aside the scandalous IRS activity exposed in 2013, the tax regime Americans suffer under today is unjustifiably complicated and irrefutably wasteful. A 2013 study by the Mercatus Center estimated that Americans spend upwards of $1 trillion each year complying with the tax code. The burden tax filing places on individuals and businesses must be relieved. There is no reason why paying taxes should be so confusing, costly and complicated.
By removing existing income taxes and associated loopholes, exemptions and credits, the FairTax would end the annual tax-filing process and replace it with a national consumption tax system. This change would eliminate the IRS method of often overtaxing first and only later giving taxpayers a chance to get their money back, as our current system operates with depressing inefficiency.
In aggregate, the costs and headaches caused by America's current tax code impede economic growth. Our high corporate tax rates make it harder for American companies to compete with foreign competitors and discourage reinvestment in the United States. By some estimates, U.S. companies are currently holding more than $20 trillion overseas because our foolish corporate tax code gives companies no reasonable path to reinvest this money in U.S.-based operations.
Fortunately, we're not yet doomed – America can adopt a better tax policy. With a simpler and smarter tax code, money earned overseas by American companies could be brought back to America to be invested and boost economic growth. For international businesses looking to relocate to the United States, the FairTax would be an alluring "welcome" sign. But the benefits of the FairTax also extend to the individual.
Under the FairTax, no one would be forced to endure the current burdensome tax filing process each April. Moreover, included in the legislation is a tax pre-bate, which would allow every American to purchase goods and services tax-free in an amount up to the national poverty level. Today, low-income workers are often those hit hardest by the hidden tax of the complicated filing process.
While Republicans and Democrats may disagree on how much the federal government should tax its citizens, we can all agree that the tax code should be easier for Americans comply with and to understand. No one is eager to defend a system that annually results in the government pocketing money rightfully owed to taxpayers.
Overhauling the American tax system is not an easy undertaking, but the economic need for a leaner and fairer tax code has never been greater. It's time for a simplified tax code that cuts waste and gives our economy a genuine, sustained boost. Adopting of the FairTax would be a tremendous step in that direction.
If you did not file with the IRS for income earned in the past three years, you can still submit a claim for your tax refund. The deadline for refunds on withheld income earned in 2011 is April 2015. More information is available at IRS.gov and by calling 1 (800) TAX-FORM.
Jerry Moran is a United States Senator for Kansas and the Co-Chair of the Senate Economic Mobility Caucus.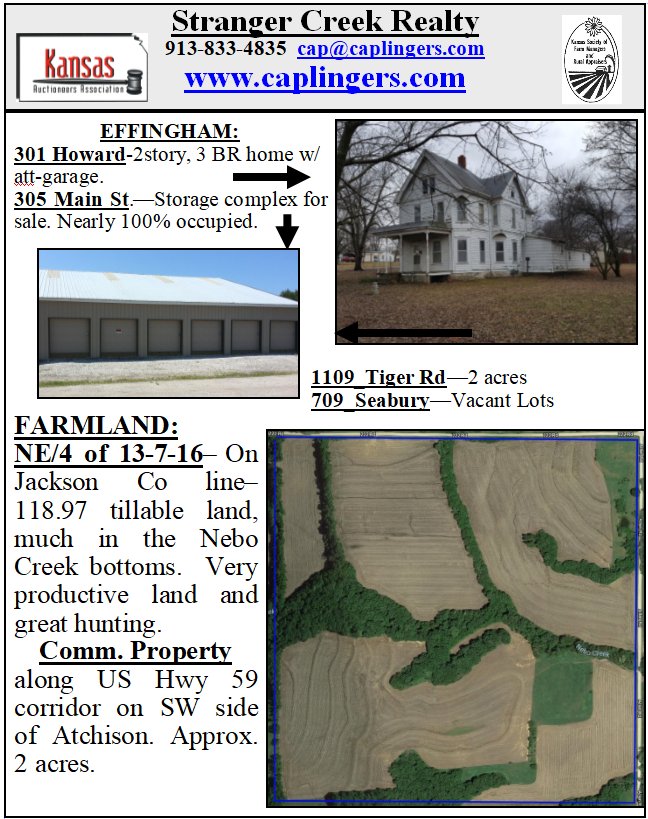 Sen. Moran Blasts New VA Request to Spend Choice Act Funds on Denver VA Hospital Money Pit
"The Choice Act is not a cookie jar for the VA to raid as it sees fit. I cannot sit by and watch emergency funds intended to make VA medical facilities nationwide more efficient and hire desperately-needed physicians and medical staff be used to clean up this mess."
WASHINGTON – U.S. Senator Jerry Moran (R-Kan.), a member of the Senate Veterans' Affairs Committee and the Senate Committee on Appropriations, today blasted a proposal sent to Congress Tuesday night by the Department of Veterans Affairs (VA) requesting that funds from the Veterans Access, Choice and Accountability Act of 2014 (Choice Act) be used to pay for the ballooning price tag to complete a new VA medical center being built in Aurora, Colo. Just this week, the Washington Post reported that the construction of the VA hospital east of Denver is "riddled with mistakes and cost overruns."
"The Choice Act is not a cookie jar for the VA to raid as it sees fit," Sen. Moran said. "If the President is truly focused on fixing the VA, why is his administration proposing to raid emergency funds provided by Congress to support greater access to health care for veterans? The over-budget and behind-schedule Denver project is a catastrophic failure of VA's own making. While we cannot allow the millions of taxpayer dollars already spent on the facility to go to waste, I cannot sit by and watch emergency funds intended to make VA medical facilities nationwide more efficient and hire desperately-needed physicians and medical staff be used to clean up this mess. Thousands of rural veterans in states like Kansas still can't get the timely VA care the Choice Act promised and are being forced to travel long distances to VA hospitals."
"This request is just one more piece of evidence of the VA's unwillingness and lack of interest in implementing the Choice Act," Sen. Moran concluded.
The VA request came in a legislative proposal from VA Deputy Secretary Sloan Gibson to the Senate on Tuesday afternoon regarding VA construction initiatives. Section 8 of the proposal would amend the Choice Act authorization to add the Denver construction project so nearly $1 billion in Choice Act funds could be used for the completion of the Aurora medical facility. The Denver project is more than five times over budget and expected to cost a staggering $1.73 billion once complete. Its original cost estimate was $328 million.
Thousands of veterans continue to struggle to access care through the Choice Act primarily because of VA's flawed implementation and interpretation of the law. These errors include delays in mailing out Choice Cards, disqualifying veterans who should be eligible without explanation, and dramatically narrowing the scope of veterans who can use the Choice Act by not taking into account whether a VA facility within 40 miles of a veteran's home can actually provide the medical services a veteran needs.
Sen. Moran introduced legislation, the Veterans Access to Community Care Act of 2015 (S. 207), in January requiring the VA to utilize its authorities, including the Choice Act, to offer community care to veterans who are currently unable to receive the healthcare services they need from a VA medical facility within 40 miles of where they live. In March, the U.S. Senate voted 100-0 to pass an amendment (#356) to the Budget Resolution (S. Con. Res. 11) authored by Sen. Moran that mirrors S. 207. Unfortunately, the VA continues to force thousands of veterans to choose between traveling hours to a VA medical facility, paying out of pocket, or going without care altogether.
Congresswoman Jenkins Votes To Repeal Death Tax, Shares Story Of Kansan Impacted By The Tax
WASHINGTON, D.C. – Today, the House of Representatives passed H.R. 1105, the Death Tax Repeal Act of 2015 to permanently repeal the estate tax. The estate tax, also known as the death tax, is a 40 percent tax on an individual's transfer of assets in excess of an exemption amount to the next generation at the time of his or her death. Earlier today, Congresswoman Lynn Jenkins (KS-02) submitted the following statement for the Congressional Record:
"As a CPA, I understand that the only certainties in life are death and taxes. Unfortunately, Washington has decided that a third certainty can be created when we combine those two separate terms.
"The death tax is an issue that, as long as it exists, will be seen as a provision by which politicians can pocket more of families' hard-earned legacies.
"I recently heard from one Kansan whose father-in-law, a farmer, passed away in 2005. Because these folks wanted to keep the farm in the family, they had to set up an installment plan with the IRS to pay the death tax. Even then, they have been forced to dip into retirement funds and sell other assets in order to make the payments and keep the land.
"Stories like this are the reason why I am a cosponsor of H.R. 1105, which would permanently repeal the death tax. We need to stop treating death as a taxable event. The only solution to this problem, which faces family farmers and business owners in Kansas, is to eliminate the death tax, once and for all."
Consumer Alert: Deadline approaching for filing satellite radio settlement claims
TOPEKA – (April 13, 2015) − Kansas Attorney General Derek Schmidt today reminded consumers that the approaching deadline for filing claims under a recent settlement with Sirius XM Radio, Inc., is May 1.
Schmidt, along with the attorneys general of 43 other states and the District of Columbia, reached a settlement with Sirius XM Radio, Inc., last December which requires the company to provide restitution to eligible consumers. The states alleged that the company engaged in misleading advertising and deceptive billing practices, such as automatically renewing customers' subscriptions without sufficient notice and making cancellation difficult. In addition, the company agreed to pay $100,000 for violating the Kansas No Call Act.
Consumers may be eligible for restitution if they have filed a complaint regarding Sirius XM's business practices since July 28, 2008. The deadline for filing complaints under this settlement is May 1, 2015. For more information or to file a complaint, Kansas consumers should contact the attorney general's consumer protection division at www.InYourCornerKansas.org or (800) 432-2310.
Rep. Jenkins, Sen. Moran Raise Concerns About Status of Topeka VA Medical Center Emergency Room
WASHINGTON, D.C. – This week, Congresswoman Lynn Jenkins (KS-02) and Senator Jerry Moran (R-KS) called on the VA Heartland Network Director raising serious concerns about the support the Network is receiving from the VA Headquarters in Washington, D.C., to resolve the ongoing issues with the operation of the emergency room at the Colmery-O'Neil VA Medical Center in Topeka, Kan.
Congresswoman Jenkins and Sen. Moran first raised these concerns with then-Department of Veterans Affairs (VA) Secretary Eric Shinseki in August 2013. Now – in April 2015 – the situation remains unclear due to a lack of transparency from the VA Headquarters regarding the status of the emergency room.
"We can all agree that our veterans deserve the highest quality of care possible, yet more than a year has passed and veterans are still not able to receive emergency care from Colmery-O'Neil," Congresswoman Jenkins. "This situation is unacceptable and must be resolved immediately. Rather than more excuses and inaction from leaders at the VA in Washington, our veterans deserve results and care that is worthy of their service to our nation."
"Veterans who have served our nation with duty and honor deserve access to quality health care when they need it," Sen. Moran said. "Because Kansas is a rural state, many of our veterans are already forced to travel long distances to visit a VA hospital. For more than a year, Topeka veterans have been without the emergency care services they could need at any moment. We will continue to press VA leadership in Washington for answers to make certain veterans in Kansas and across the country get the care they earned."
Rep. Lynn Jenkins Weekly Update:
Holding The IRS Accountable:
To mark yet another painful tax day, the House passed several bills to hold the IRS accountable and make the IRS more transparent.
The House voted unanimously for a Taxpayer's Bill of Rights, passed a bill making IRS targeting of business and individuals a firing offense, and voted to ban the use of personal email for official IRS business. These bills are crafted to put the interest of the American taxpayer first and to help put a stop to the ongoing IRS abuse.
Repealing The Death Tax:
As a CPA, I understand that the only certainties in life are death and taxes. Unfortunately, Washington has decided that a third certainty can be created when we combine those two separate terms. The death tax is an issue that, as long as it exists, will be seen as a provision by which politicians can pocket more of families' hard-earned legacies.
I recently heard from one Kansan whose father-in-law, a farmer, passed away in 2005. Because these folks wanted to keep the farm in the family, they had to set up an installment plan with the IRS to pay the death tax. Even then, they have been forced to dip into retirement funds and sell other assets in order to make the payments and keep the land.
The vote by the House this week to repeal the Death Tax which would make our tax system fairer, and stop Washington causing more pain at a time when families are suffering the most. I will continue to work to repeal the Death Tax to help keep Washington out of a part of our lives where the government has no place.
Supporting Mental Health:
This week I introduced the Mental Health First Aid Act to expand mental health first aid training in our communities. Teachers, first responders, law enforcement officers, veterans, and many other public servants are often on the front lines of persons living with mental illness. Until recently, these individuals had little or no training on how to adequately respond to mental health crises.
But because of the work of many behavioral health professionals, like those at Bert Nash Community Mental Health Center in Lawrence, the Mental Health First Aid education program is helping train the public to identify, understand, and support someone suffering from mental health. Mental Health First Aid is making a real difference in our communities and this legislation will ensure that more Americans have access to mental health resources – including our veterans – and that more communities have the tools needed to help those struggling with mental illness.
To read more about my efforts to help those struggling with mental illness, click here.
Protecting Our Nursing Schools:
I came together this week with Reps. Paul Tonko (D-NY), Adam Kinzinger (R-IL) and Charlie Rangel (D-NY) to introduce the MEND Act. This legislation would protect hospital based-nursing programs across the United States as they face conflicting regulatory requirements from Centers for Medicare and Medicaid Services (CMS) and their accreditation bodies.
At a time when our country is facing a shortage of nurses, we must ensure that our hospital-based nursing schools – like the partnership between Stormont-Vail Regional Health Center Campus and the Baker University School of Nursing in Topeka, Kansas – can continue to provide a world-class education for nursing professionals.
Hospital-based nursing schools are extremely valuable and give students real world experience to better serve our community. This bipartisan, sensible legislation is critical for the future of our healthcare workforce.
Honoring Our Veterans:
Standing with our Kansas veterans at the WWII Memorial in DC is a humbling experience and was made even more special by the presence of Senator Bob Dole to greet the Kansas Honor Flight. We can never express deeply enough our gratitude to those who have served and risked their lives to keep America free.
Ensuring Quality Care For Kansas Veterans:
Since January, 2014 the emergency room at Colmery-O'Neill VA Medical Center has been shut down. This past week, Senator Jerry Moran and I called on the VA Heartland Network Director, raising serious concerns about the support the Network is receiving from the VA Headquarters in Washington. We can all agree that our veterans deserve the highest quality of care possible, yet more than a year has passed and veterans are still not able to receive emergency care from Colmery-O'Neil. This situation is unacceptable and must be resolved immediately. Rather than more excuses and inaction from leaders at the VA in Washington, our veterans deserve results and care that is worthy of their service to our nation.
Meeting with the Lawrence Chamber of Commerce:
I had a great meeting with folks from the Lawrence Chamber of Commerce on Thursday. We had a productive discussion about what more we can to help businesses back home in Kansas.
Discussing Transportation With The Kansas Contractors Association:
It was fascinating talking with the Kansas Contractors Association and hearing about some of the new transportation plans around Kansas as well as some of the ongoing highway issues in the state.
Listening To Our Dairy Farmers:
As a girl who grew up on a dairy farm, this will always be an issue close to my heart. It was great to talk with the dairy farmers and hear what more we need to do to support the Ag industry which is fundamental to the success of our state.
Engaging With The Kansas Motor Carrier Association:
It was interesting to have the chance to chat with the Kansas Motor Carrier Association about the long-term solvency of the Highway Trust Fund, along with some other truly important issues.
Talking Drinks With The Kansas Beverage Association:
I really enjoyed getting to meet with the Kansas Beverage Association this week and hearing about the some of the ongoing concerns in the industry.
MISCELLANEOUS PRESS RELEASES
Annual Kansas Sampler Festival spotlights From the Land of Kansas' members
MANHATTAN, Kan.- Explore the 26th Annual Kansas Sampler Festival with From the Land of Kansas to see, hear, buy and learn about Kansas-made products. Visit the From the Land of Kansas tent, featuring a variety of trademark members, at the festival on May 2-3 in Wamego, Kansas.
Designed to promote communities and small businesses from across the state, the Kansas Sampler Festival provides a unique and fun experience for everyone. The state's agricultural trademark program, From the Land of Kansas, will be showcasing food and beverage member companies at the tent on the Sunrise Campus.
"The Kansas Sampler Festival is a fun and entertaining environment," Stacy Mayo, director of From the Land of Kansas said. "Kansas is full of locally owned businesses that produce high-quality food and products; the festival allows us to appreciate and learn about unique products made right here in our home state."
To encourage festival participants to seek out the From the Land of Kansas member booths throughout the festival grounds, From the Land of Kansas is hosting a passport challenge. When the passport is completed, marked by all of the participating members and validated at the From the Land of Kansas tent, participants are eligible to win a prize and will receive a $5 off coupon to use on trademark merchandise at the festival or a 10 percent discount on trademark merchandise to redeem on the recently launched From the Land of Kansas Marketplace.
The Kansas Department of Agriculture and From the Land of Kansas trademark program provide support and assistance to help make Kansas businesses more successful, grow rural communities, expand markets for Kansas agricultural products, and grow the agricultural workforce.
The From the Land of Kansas tent will be located on the east side, sunrise campus. Members located within the From the Land of Kansas tent include: Alma Bakery & Sweet Shop, Alma Creamery, Cashmere Popcorn, Grandma Hoerner's, Hildebrand Farms Dairy, K's Vineyard Candles, Kansas Foods, Kansas Originals Market & Gallery, Munson's Prime, Oatie Beef, Prairie Harvest and Thrill's Kettle Corn.
Additional members participating in the festival include: 4 D Acres Everything Emu, Alpacas of Wildcat Hollow, Becky's Bierocks, Dale Family Farms, Dorema Farm, Flint Hills Aromatherapy, Inc, Franklin County CVB, Glaciers Edge Winery, Grannie's Homemade Mustard, Great Bend CVB, Highland Community College, Hodgeman County Economic Development, Holmes Made Sala, Liberal CVB, Oz Winery, Smoky Hill Vineyards & Winery, Wheat State Distilling, Wheat State Wine Co and Wyldewood Cellars.
The Kansas Sampler Festival is May 2, from 10 a.m. to 5 p.m. and May 3, from 10 a.m. to 4 p.m. Admission is $5 for adults, $3 for children ages 7-12 (cash and check only). Children 6 and under may attend the festival free of charge.
For more information about the festival, please visit: http://www.kansassamplerfestival.com and https://fromthelandofkansas.com/.
ERIC MCHENRY NAMED POET LAUREATE OF KANSAS
TOPEKA – The Kansas Humanities Council (KHC) announced that Eric McHenry of Lawrence, Kan., has been named the 2015-2017 Poet Laureate of Kansas. In this role, McHenry will promote the humanities as a public resource for all Kansans through public readings, presentations, and discussions about poetry in communities across the state.
"Eric brings to the Poet Laureate of Kansas position an abundance of talent and enthusiasm," said Julie Mulvihill, executive director of the Kansas Humanities Council. "As a writer, his words seem effortless, although we know how meticulously and thoughtfully he deliberates on each. As a teacher, his intelligence and humor make poetry come alive. The combination of these qualities will make Eric an exceptional poet laureate for our state."
"There's nothing I love more than sharing poetry with people, and I look forward to doing that in every corner of Kansas over the next two years," said McHenry. "I think we're all grateful when we encounter language that's equal to life's richness and complexity. Poetry can provide that."
Eric McHenry is a nationally known poet and associate professor of English at Washburn University in Topeka. His work has been featured in publications such as Poetry International, Slate, Yale Review, and Topeka magazine, among many others. He also contributes poetry reviews for the New York Times and Columbia magazine. Odd Evening, his third book of poems, will be published by Waywiser Press in 2016.
A fifth-generation Topeka native, McHenry has been nominated for the Pushcart Prize for poetry seven times and received the Theodore Roethke Prize in 2011. His first book of poems, Potscrubber Lullabies, earned him the prestigious Kate Tufts Discovery Award in 2007, the largest American prize for a first book of poetry.
Outside of the college classroom, McHenry has taught poetry in various settings, including K-12 teacher workshops, adolescent service agencies, local authors' groups, and libraries.
To request a Poet Laureate of Kansas presentation with Eric McHenry, or to make a donation, visit www.kansashumanities.org. Initial support for the Poet Laureate of Kansas has been provided by the Friends of Naomi Patterson: Carol Patterson Baldwin, David Patterson, Kent and Susan Garlinghouse, and Russell and Jane Greene, and KHC's Friends of the Humanities.
The Kansas Humanities Council is a nonprofit organization that supports community-based cultural programs, serves as a financial resource through an active grant-making program, and encourages Kansans to engage in the civic and cultural life of their communities. For more information or to donate to the Poet Laureate of Kansas program, visit www.kansashumanities.org.
Women in Farming Workshop - Business, Financial and Legal Training Set for May 9 in Linn, Ks.
Topeka, Kansas – On Saturday May 9, the Kansas Rural Center will hold a "Women in Farming" workshop, which will focus on what women farmers and landowners need to know to make good business, financial and legal decisions. The women-only workshop will be from 9 a.m. to 4:30 p.m. at the American Legion Building in Linn, Kansas, with a farm tour in the afternoon at the farm of Lucinda Stuenkel near Palmer, Kansas. Cost to attend is $15, which covers lunch and conference materials.
The morning portion of the workshops will feature presentations by Duane Hund, Kansas State University Extension Department of Agricultural Economics, who will focus on financial records and farm planning. Hund works with farms across the state to help plan and analyze farm enterprises and will offer recordkeeping information and resources to help manage the farm business. Mykel Taylor, also from the KSU Department of Agricultural Economics, will discuss leasing arrangements, leasing price trends, and land prices. Forrest Buhler of the Kansas Agriculture Mediation Services will discuss estate planning basics and what to prepare for in meeting with an attorney.
Following lunch, County Conservation District, farm credit, and other representatives, will be on hand to offer information about resources available to help women with decision making. The afternoon farm tour will take place at Lucinda Stuenkel's farm near Linn starting about 2:30. Lucinda will focus on her experience as a farm widow taking on the farm management on her own, and the conservation practices including cover crops and no till she has adopted, and grass and cattle management lessons she has learned.
To register for the May 9 workshop in Linn, please click here.
Please register by Wednesday, May 6, in order to ensure an accurate lunch count.
The final workshop in KRC's Women in Farming series will be Saturday July 11, 2015, in Emporia, Kansas. This workshop will focus on building soil health, utilizing cover crops, integrating crops and livestock; organic farming practices; and high tunnel production of specialty crop options. The morning portion of the workshop will take place at the Flint Hills Technical College in Emporia and an afternoon farm tour will be held at Gail Fuller's farm outside of Emporia featuring Gail's cover crop and no till farming operation as well as new enterprises (poultry, small livestock and vegetable production). The farm tour will also include a visit to a native prairie with plant identification and pollinator discussion.
More details and registrations for these workshops will be available at http://kansasruralcenter.org/category/risk_management/ as they are known. For more information on the initiative contact Joanna Voigt at ​(866) 579-5469, or jvoigt@kansasruralcenter.org.
The Kansas Rural Center (KRC) is hosting four "women only" workshops during the spring and summer of 2015. Co sponsors include the Kansas SARE and Kansas Center for Sustainable Agriculture and Alternative Crops. All four of the workshops in KRC's "Women in Farming" series will highlight the opportunities and the challenges women face as they implement new enterprises on existing farms, begin farming or take over family operations, or just try to adopt new practices and enterprises with their families. The workshops are funded by a grant from the USDA Risk Management Agency and by the Kansas Rural Center.
HomeWords: A Project of the Poet Laureate of Kansas ~ Wyatt Townley
Here we are at our last HomeWords column. It's been quite a journey, considering "home" from micro to macro: body, house, land, and sky. The American Cinquain has been our means of transportation, moving itself across the state to kitchen tables and laptops where we've read the work of fellow Kansans on an important topic.
This weekly column has run for a year, featuring 105 cinquains symbolizing the 105 counties of Kansas. I've been asked more than once why I didn't publish my own work, so I'll consider my arm sufficiently twisted.
Here's a crown cinquain, five cinquains that connect on the theme. It moves from little to big and back, offered to fellow Kansans who are HomeWords bound:
Nesting Dolls
Body
my mobile home
you fold well travel light
go everywhere I go except
at night
The glass
fills and empties
like a house whose laughter
left with the kids, returns with a
pratfall
Walnuts
we planted wave
back at me from the top
floor window where you've risen from
the grave
Heaven
not overhead
but down between our toes
and in our nose when we breathe we're
sky high
The sky
the silo and
I, a set of nesting
dolls with a surprising poem
inside
The Kansas Humanities Council (KHC) deserves more than applause for rescuing the Poet Laureateship and giving it a permanent home—a win/win for the state and its citizens. A special thanks to KHC for its strategic support of HomeWords, and to the newspapers that carried it.
To read past HomeWords columns, visit www.kansashumanities.org.
The Kansas Humanities Council is a nonprofit organization that supports community-based cultural programs and encourages Kansans to engage in the civic and cultural life of their communities.
BENEDICTINE COLLEGE PROFESSOR CREATES 35 PORTRAITS OF ANGELS AND SAINTS IN 40 DAYS
St. Benedict's Abbey in Atchison, Kan., will host an exhibition of more than 35 paintings of angels and saints created throughout Lent by local artist and Benedictine College Associate Professor Dennis Dunleavy, Ph.D.
The exhibition will open Sunday, April 19, 2015, at 2 p.m. in the Abbey's art gallery, located on the lower level of the Abbey Church past Our Lady of Guadalupe Chapel.
"The project is a spiritual exercise inspired by the belief that angels and saints, through example, can lead us to glorify God in unexpected ways," Dunleavy said.
Painted in the tradition of "primitive" religious folk art, the work combines a stylized cross between the simplicity of icon writing and the bright bold colors found in contemporary illustrations.
Dunleavy teaches visual communication in the Benedictine College Department of Journalism & Mass Communications. In the 1970s, he studied art with artist John Gould and the Art Students League of New York. In 2004, Dunleavy earned a doctorate in Communication and Society from the University of Oregon. He joined the Benedictine faculty in August 2011. Before returning to college in 1996, Dunleavy worked for more than two decades as a photojournalist and correspondent in the U.S. and Latin America.
About the St. Benedict's Abbey
St. Benedict's Abbey is a Catholic, Benedictine monastery located in Atchison, Kansas. Founded in 1857, the monks of St. Benedict's Abbey live by according to the Rule of St. Benedict, praying and working for the glory of God and the good of the world. Education is the primary apostolate of the monks. They co-sponsor Benedictine College and Maur Hill-Mount Academy. The monks also serve the people of Northeast Kansas as Pastors, Chaplains, and much more.
About Benedictine College
Founded in 1858, Benedictine College is a Catholic, Benedictine, residential, liberal arts college located on the bluffs above the Missouri River in Atchison, Kansas. The school is proud to have been named one of America's Best Colleges by U.S. News & World Report as well as one of the top Catholic colleges in the nation by First Things magazine and the Newman Guide. It prides itself on outstanding academics, extraordinary faith life, strong athletic programs, and an exceptional sense of community and belonging. It has a mission to educate men and women within a community of faith and scholarship.
WILDLIFE AND PARKS REPORTS
Volunteers Sought For Kansas State Parks Clean-up Days
PRATT – If you're looking to gain volunteer service hours, are wanting to give back to your community, or are just needing a good excuse to spend productive time outside, consider volunteering for one of the "Keep It Clean Kansas" events. Hosted by the Kansas Department of Health and Environment (KDHE), Kansas Department of Wildlife, Parks and Tourism (KDWPT), and Westar Energy, the one-day events will consist of volunteers collecting trash and recyclable materials at one of five Kansas state parks from 8 a.m. to 11 a.m. in recognition of Earth Day.
The five state parks chosen for 2015 include: Cedar Bluff, El Dorado, Elk City, Lovewell, and Perry.
Volunteers are asked to preregister at www.kdheks.gov/waste/earthday.html. Trash sacks and gloves will be provided on location. Apart from the satisfaction of doing a good deed, volunteers can also enjoy a complimentary lunch and take home a commemorative event t-shirt.
For more information, or to register, visit www.kdheks.gov/waste/earthday.html.
KDWPT's Jennifer Rader Receives Rising Star Award
MANHATTAN – Jennifer Rader, director of Kansas Department of Wildlife, Parks and Tourism's Southeast Kansas Nature Center, was presented with the Kansas Association for Conservation and Environment Education (KACEE) Rising Star Award. The award, presented on April 10 at KACEE's Environmental Education Awards Celebration in Manhattan, recognizes individuals who are new to the Kansas conservation and environmental education field but are already making an impact. Rader was hired by KDWPT to direct the nature center in Galena in 2013.
Rader's parents, Mike and Ellen Rader, instilled in her a love for nature very early in life. As a young girl, she volunteered in outdoor events at Wilson State Park such as Eco-Meets and OK Kids Days. After graduating from Fort Hays State University in 2008, Rader worked in environmental education and took a leading role in developing innovative and engaging programs, including Kansas Wildscape's Wildlifers program. The Wildlifers program encourages kids to earn "badges" by completing certain outdoor and wildlife-related tasks.
As director of the Southeast Kansas Nature Center, Rader uses her passion for wildlife and her creativity to reach people of all ages. She hosts preschoolers for story time, local school classes, and community groups.
Linda Phipps, the founder of the nature center notes about Jennifer, "I have seen seasoned nature lovers listen to every word she has to share. Every time I am around Jenn, I learn something new. She has a genuine love for and curiosity about nature and conservation and she shares that with everyone she meets."
KACEE is a statewide nonprofit association of many public and private agencies, organizations, businesses and individuals that promotes and provides effective, non-biased and science-based environmental education for all Kansans.
Young Wildlife Rarely Need "Saving"
PRATT – You're mowing your lawn when you notice something moving in the grass. You stop the mower and peer over to find it's a nest of young rabbits, and the mother is nowhere in sight. Fear sets in that they may not make it through the night and you begin to devise a plan to "rescue" them. It's a mistake that many well-intentioned people make, and unfortunately, it usually results in the premature death of the wildlife being "saved."
The notion that a young animal found in the wild will die if not given care is wrong. In most cases, the mother is typically feeding nearby, keeping a distant eye on her offspring. Not only are most young found in the wild not abandoned, picking them up is against the law. The Kansas Department of Wildlife, Parks and Tourism and the Kansas Department of Health and Environment have regulations against such activity that can result in a fine up to $1,000 or more. In addition to legal repercussions, wild animals can pose a number of health risks, including diseases such as distemper, rabies, Lyme disease, roundworms, tapeworms, mites, and tularemia.
Additionally, if a "rescued" animal were to bite someone, it must be put to death and tested for diseases. Even if they don't bite, the young usually fail to survive in captivity because most people are not equipped to handle wild animals, especially as they mature. On the off chance the animal does survive in captivity, it typically loses instincts that allow it to survive in the wild.
It is important to remember that although young wildlife may be cute, they belong in the wild. Wild animals cannot legally be inoculated by veterinarians, and few people really know how to care for them.
If you should see a young animal in the wild this spring or summer, observe at a distance and consider yourself lucky. But remember, just because they appear alone, that doesn't mean they are abandoned.
If you really want to help, leave young in the wild where they were born and belong.
If you find an injured animal, a list of licensed rehabilitators can be found at ksoutdoors.com, by clicking "Services/Rehabilitation."
Free Entrance At Kansas State Parks April 25
PRATT – In today's world when we hear the word "free," we sometimes associate it with something that is low quality or that comes with a catch. However, the Kansas Department of Wildlife, Parks and Tourism is offering something free that bucks both of these notions. If you're looking for a quality family activity that doesn't cost money and doesn't come with strings attached, take advantage of the Kansas State Parks Free Park Entrance events April 25.
On this day, families can visit any Kansas State Park without the purchase of a daily vehicle permit, and a variety of parks will be hosting open houses, allowing visitors to also tour cabins and other facilities. If that's not incentive enough, select parks will be providing additional family-friendly activities on-site such as guided hikes, animal displays, prize drawings, fishing and archery tournaments, 5k races, and more.
To plan your April 25 state park visit, visit ksoutdoors.com and click on the "Event Calendar" for a list of state park locations, contact information, and details on activities offered. All park offices will be open 8:00 a.m. to 4:30 p.m. but schedules are subject to change without notice.
Visitors can purchase annual camping permits and make cabin or campsite reservations during the open houses, as well. For pricing information and to purchase permits online at ksoutdoors.com. For online permit purchases, click "License/Permits." For campsite and cabin reservations, click "Reservations."
Apply For Nonresident Deer Permit By April 24
PRATT – The Kansas Department of Wildlife, Parks and Tourism (KDWPT) would like to remind nonresident deer hunters that the application deadline for 2015-2016 Nonresidents Deer Permits is midnight on April 24. Only online applications are being accepted through the KDWPT website, ksoutdoors.com, where applicants will be taken through a process step-by-step.
A nonresident white-tailed deer combo permit is $346.96, including application and convenience fees. The Mule Deer Stamp is $102.50. Nonresident youth white-tailed deer combo permits (hunters 15 and younger) are $116.34. All nonresident permits are combo permits and include one either-sex whitetail tag and one antlerless-only whitetail tag. Hunters who draw a permit will also need a nonresident hunting license.
Application instructions, season information, permit quotas, as well as last year's drawing statistics, can be accessed at www.ksoutdoors.com.
Investigation Into Dead Fish At Wilson Reservoir Continues
PRATT – Staff from the Kansas Department of Wildlife, Parks and Tourism (KDWPT), the U.S. Army Corps of Engineers and the Kansas Department of Health and Environment are investigating dead and dying fish near the spillway at Wilson Reservoir in Russell County. In late March, KDWPT district fisheries biologist Scott Waters investigated reports of dead fish in Spillway Cove near the lake's dam and found approximately 50 dead fish.
"Probably half of the fish were adult smallmouth bass," Waters said. "The rest of the mix was made up of walleye, drum and one striped bass. They appeared healthy, and some were still alive, swimming lethargically."
Dead fish and water samples have been sent to labs for testing, and results are expected in early May. Investigators have identified no obvious reason for the die-off, which may number several hundred fish. The number of dead fish showing up each day appears to be slowing down.
The 9,000-acre reservoir, known for its crystal clear water and rugged prairie surroundings, has suffered through the long-term drought. The water level is more than 8 feet below what is considered normal; however, at this time, it does not appear connected to the dead fish. There is no evidence that any threat is posed to anglers or lake users.
"Our staff will continue to monitor the situation," said KDWPT Fisheries Section chief Doug Nygren. "And we'll inform the public as soon as test results are received and evaluated or we learn anything new."
HISTORY IS FUN ~ Robert D. Caplinger
Old news from the 1926 Issues of Effingham New Leaf
"James Christie has a sprained and bruised ankle and a badly hurt knee as the result of a horse falling on him Friday morning. He was taking some horses home that he had purchased at the sale, when in rounding the corner the horse he was riding slipped and fell. Mr. Christie is confined at his home."
A.C.C.H.S. BASKETBALL "The local girls Basketball team won from Robinson, score 25 to 18. Those playing on the home team were: Helen Snyder, Geneva Hargrove, Nora Stutz, Harriet Gile, Wilma Heffelfinger and Jennie Roll.
"The local boys team won from Holton, score 25 to 16. Those on the boys team were: Carol Cook, Milton George, John Ellis, Glen Poston, Elmer Kloepper and Russell Stewart."
"Junior Hinz was five years old Sunday. His relatives came to help him celebrate at the home of his parents Mr. and Mrs. Geo Hinz. Those present were Mr. and Mrs. Roy Lott, Valley Falls; Arch Wilson family, Atchison; Miss Marie Lukashavac, St. Joe. A big dinner was served at noon, with a birthday cake topped with five candles. Junior was showered with birthday gifts, but the one he liked best of all is a Scotch Collie puppy."
"At the A.C.C.H.S. board meeting Tuesday, the election of a principal was postponed until next month. Prin. S. H Stark was not an applicant. Mr. Stark contemplates attending Columbia University next year. Mr. Stark has been principal of the high school for five years. Only one principal, J. W. Wilson, has exceeded him in number of years. In many ways Mr. and Mrs. Stark have built up the high school materially. Especially the music and athletic departments. Mr. Stark is also responsible for the new gymnasium, that means much to the school and community. The board has six applicants for the position of principal."
The New Leaf picked up an article from the Kansas Weekly Journal about the career of Henry M. Falk. To wit:
"The best farmer in the vicinity of Effingham, Kans, is Henry M. Falk. Even as a boy he loved horses and stock of all kinds, and when still quite young was a good judge of both, and understood the proper care and feeding of them.
"He was married in 1909 to Miss Julia Irsik, of Everest. Mr. and Mrs. Falk have two sons. He rented a farm from his father, situated west of Huron, Kans. His chattels consisted at that time of a team of horses, a couple of cows, a few hogs and some farm tools. However, he was successful enough in the first to warrant renting an additional 80 acres and hiring a man to help him.
"He bought and sold young mules and cattle, on which he realized generous profits. He also kept a fine herd of red hogs one of his chief sources of income, Mrs. Falk helped to swell the nest egg by raising poultry and garden truck. Another regular source of income was from a fine herd of Holstein cows.
"Finally in 1924 he bought a fine old farm in Atchison county for $22,500, and in the spring he moved onto his new farm, bringing with him over 50 loads of implements, household goods, and 600 bales of hay, besides 30 head of cattle, his hogs, mules, horses, chickens and miscellaneous stock and fowl. All of this was paid for, including the farm as a result of his work on a rented place.
"His luck continues. Last fall his Duroc hogs and his 'Toulouse geese won prizes at the Effingham fair. He now has a flock of 200 lambs feeding for market. Fortune has smiled upon him at every turn of the road, it would seem, but it is because he has made use of both industry and common sense all along the way."
(Ed. Note: A check of the Census Record discloses that Henry Maxmillan Falk, was the son of Ernest and Mary T. Falk. The two sons mentioned above born to Henry M. and Julia Irsik Falk were Leo and Albert. Another great Atchison County family.)
FIRST TELEPHONE IN EFFINGHAM. "Mrs. L. A. Bryan and Fred Heimbach had the first telephone ever installed in Effingham and that was 25 years ago. At that time a framed building stood where the Stutz & Shifflet Hardware is now located. Mr. Heimbach worked on the first floor of the building for Purdy "Bro's, who ran a clothing store. Upstairs, Ms. Bryan did dressmaking and remodeling for the store. Mr. Heimbach got the idea of fixing up the telephone, in Kansas City. So he installed one, so that Mrs. Bryan could call down stairs and tell him, when she had clothing sold by the store remodeled."
A NEW PRINCIPAL OF A.C.C.H.S. "Herbert Hawk was elected principal of A.C.C.H.S. for the ensuing year, at the board meeting Thursday. Mr. Hawk will receive $2,700 for the year's work, which means that he will have to give up as a teacher in Midland College, Nebraska this summer. Mr. Hawk is a graduate of A.C.H.S. and also of Midland College. He is a mighty fine, clean young man, and the entire community is hoping for success for him in his new undertaking, which is not a small one. There were many applicants for the principalship."
DO YOU WANT YOUR ISSUE OF THE NEWSLEAF MAILED TO YOUR HOME OR BUSINESS? SUBSCRIPTIONS ARE NOW AVAILABLE AT THE RATE OF $42.00 FOR 1 YEAR. To subscribe send your check to: The Newsleaf; PO Box 209; Effingham, Ks. 66023.
———————————————
If you have an event in May you need advertised, send it to us now. The Newsleaf is taking a vacation the first two weeks in May.
NO ISSUES on May 5th & 12th.
Can you identify the place or persons in the photo? Last week was Clarence Oswald on his anniversary while on duty in Korea in 1953.
GUESS WHO
LAST WEEK
Problems with this web site contact cap@thenewsleaf.com Last updated 4-21-2015
<![if !vml]>
<![endif]>