You are our Visitor
The September 1, 2015 Edition
of
The Newsleaf
Vol. 12 Issue 33
QUOTES
BETWEEN THE ISSUES
INDEX
FRONT PAGE
The key to success is to keep growing in all areas of life - mental, emotional, spiritual, as well as physical. ~ Julius Erving
LANDSCAPING PROJECT NEARS COMPLETION
Members of the National Honor Society were at work again this last Friday spreading the decorative gravel around the refurbished landscape at the entrance of the Junior-Senior High School. All planting are done along the entire west side of the school. The mulching is yet to be completed along the west wall of the school. It does a lot to improve the appearance of the facility.
AG Sues New York Company For Violating No Call Act
TOPEKA – (August 26, 2015) – Kansas Attorney General Derek Schmidt has sued a New York-based business for violating the Kansas No Call Act.
In 2014, the attorney general's office received multiple complaints from Kansans who had received telemarketing calls from callers who identified themselves as representatives of "Farmway," a local supplier with no connection to the defendants or the alleged telephone calls. The callers were trying to sell agricultural chemicals. Schmidt filed suit against Carso Inc. d/b/a Supply House, d/b/a Coating and Chemicals, Donna Decianni Spano and Jack Caratozzolo, all of New York state. The suit was filed last week in Shawnee County District Court, and the defendants were recently served with process.
The lawsuit alleges the defendants violated the Kansas Consumer Protection Act (KCPA) and the No Call Act by calling registered Kansas telephone numbers, willfully misrepresenting themselves as "Farmway" in order to mislead Kansas consumers, and knowingly misrepresenting their products as those of Farmway Co-op, Inc. The attorney general alleges the defendants in fact have no affiliation with Farmway Co-op, Inc. The lawsuit seeks injunctive relief, KCPA and No Call civil penalties, and investigative fees.
Consumers who have been called by or done business with any of the companies identified above are encouraged to file a complaint with the attorney general's Consumer Protection Division at www.InYourCornerKansas.org at (800) 432-2310.
Colorado, Kansas & Nebraska Water Agreement Further Helps Water Users
(Lincoln, Neb.) Today, the states of Colorado, Kansas and Nebraska have reached an agreement that will ensure more certainty to the basin's water users in both Nebraska and Kansas. The agreement, in the form of a Resolution approved by the Republican River Compact Administration (RRCA), was achieved through collaborative negotiations that began in April 2015 and will provide timely notice and access to water for the 2016 irrigation season.
The agreement provides additional flexibility for Nebraska to achieve its Compact obligations while ensuring that the interests of Kansas are protected. The additional flexibility will allow the Nebraska Department of Natural Resources to provide a portion of the forecasted compliance water early in 2016 and provide any additional shortfall later in 2016 and through April 1, 2017. This also provides some improved operational predictability for Nebraska water users in that water users will not be subjected to closing notices related to the 2016 irrigation season.
The 2016 agreement builds upon the agreement reached for the 2015 irrigation season with further beneficial developments for water users. This agreement provides more advanced notice to irrigators in the basin of compliance activities that will likely occur in 2016, allowing for an advanced planning period producers desire for their efficiently run operations.
The States' agreement is contingent upon the Nebraska and the Kansas Bostwick Irrigation Districts, working with the U.S. Bureau of Reclamation, – reaching agreement on modifications of certain contract provisions contained in their Memorandum of Agreement (MOA) also adopted last year. Thus, ensuring the availability of the water pumped from Nebraska augmentation projects for RRCA compliance.
Current RRCA Chairman, Gordon W. "Jeff" Fassett, Director of the Nebraska Department of Natural Resources, said, "Today's agreement is good news for Nebraska water users and represents the continuation of the cooperative and positive collaboration we've fostered between our states as we work to find mutually agreeable solutions that best serve our citizens. Additionally, we are hopeful that this positive momentum will continue to move us closer to the goal of securing a long-term agreement. With significantly more planning time, Nebraska's water users will have greater certainty in their water supply and make the best decisions for their operations."
"We are pleased to collaborate with Nebraska and Colorado as we continue to develop balanced and fair water solutions benefiting all of the basin's water users that reflects good water management," said Kansas Commissioner David Barfield. "This fourth in our series of recent agreements with Nebraska allows Kansas to make effective use of its water supply in 2016 and allows the states additional time and experience with Nebraska's compliance activities as we continue to move toward long-term agreement."
Colorado Commissioner Dick Wolfe said, "This agreement exemplifies the success that can be achieved through collaboration and cooperation of the RRCA and the water users in the basin."
The RRCA is comprised of one member each from the States of Colorado, Kansas and Nebraska. The purpose of the RRCA is to administer the Republican River Compact. This Compact allocates the waters of the Republican River among the three states. The next RRCA annual meeting is scheduled for August of 2016 and will be hosted by the State of Colorado in a location of their choice.
50TH ANNIVERSARY TO BE OBSERVED
Dennis and Judy Smith of rural Muscotah will celebrate their 50th wedding anniversary. They were married on September 3, 1965 at the Christian Church in Nortonville. They have two sons, Brian (Shelley) of Muscotah and Kevin of St. Louis, MO.
They also have 2 grandsons, Luke and Lance Smith. The couple will celebrate with a trip and a family celebration.
BIRTH ANNOUNCEMENT
God truly blessed Derek and Hayley Oswald with his precious little angel. Valerie Hazel was born August 28th at 2:18am. She weighed 6lbs, 13oz and 20 inches long. Her maternal grandparents are Hilton and Marie Glynn and great grandfather Bob Glynn all from Hoisington, Ks. Paternal grandparents are Lee and Melinda Oswald, great grandparents are Clarence and Ethel Oswald and John and Pat Martin all from Effingham, Ks.
EFFINGHAM CITY COUNCIL MEETING
AGENDA SEPTEMBER 2, 2015
CALL TO ORDER - 7:00 P.M
MINUTES OF THE PREVIOUS MEETING
BILLS
HEARING OF THE AUDIENCE
CITY SUPERINTENDENT'S REPORT
OLD BUSINESS:
1. NUISANCE NOTICES / HEARING OFFICER
NEW BUSINESS:
1. USE OF THE SOUTH END OF THE BLUE BUILDING FOR EVENTS – POSSIBLE CHARGES
2. RESOLUTION NO, 1119 - GAAP WAIVER FOR FINANCIAL STATEMENTS & REPORTS FOR THE YEAR ENDING DECEMBER 31, 2015
3. ORDINANCE 2015-01 ADOPTING THE STANDARD TRAFFIC CODE FOR KANSAS CITIES, 2015 EDITION
4. ORDINANCE 2015-02 ADOPTING THE UNIFORM PUBLIC OFFENSE CODE FOR KANSAS CITIES, 2015 EDITION
911 VIGIL
The Annual Patriotic Day Candlelight Vigil will be held at Riverfront Veterans' Park, Atchison at 6:30 pm on Sept. 11, 2015. It is sponsored by the VFW Auxiliary to Post 1175, Atchison.
LEATHER GUILD TO MEET
The Four Corners leather guild will be meeting this Saturday in the Library at 1:pm. Anyone interested in leather craft is welcome to come by participate.
Happy 5th Birthday!
The Muscotah Mercantile is celebrating their 5th anniversary with Cake & Ice Cream on Wed., Sept. 9th at 6:30 pm in the Muscotah City Building. Come one and all for a meeting about the new plans for the Mercantile on Main Street. Onward and Forward!
EFFINGHAM UNION CHURCH NEWS
NITE CIRCLE
The Nite Circle of the Effingham Union Church held their annual family picnic on July 26 at the home of Ray and Cindy Ladd. Eighteen people enjoyed eating and visiting. Cindy Ladd welcomed the group. Devotions, entitled Smiles are Free, was given by Nancy Fasse. Next meeting will be Monday, September 21, with Kathy Enzbrenner as hostess. Alice Johnson and Mary Kay Barnett will have devotions and inspirational thoughts.
MISSION SUNDAY
Gentry Linscott shared about her mission trip to Haiti for Mission Sunday. Courtney Caplinger served as worship leader, Connie Dunster led the responsive reading and Bev Boyer shared the prayer.
This was Gentry's second time to serve in Haiti. Their team worked at a school/orphanage was in Canaan. They stayed in Port au Prince.
Gentry said that it was easy to develop a bond of Christian love with the children. Many of the children came to the orphanage hungry and without hope. By the missionary workers sharing food, care and God's works of love, positive change was observed by the American volunteers. Gentry's compassion was evident as she shared pictures of activities enjoyed by the youth and she spoke of her special friends. Both our congregation and Gentry's guests were touched by her devotion and love shared in her testimony about her deepening faith from these missionary experiences.
Gentry said she learned "the love for God the people had although they had nothing they really have everything. Their faith far surpasses even my understanding but being there gave me true peace because true faith in God is really all they have there and that's really all we need."
SHAEFFERS SHARE ABOUT CRU
Ryan and Monica shared about their mission work with Cru. Cru is the name of Campus Crusade for Christ International in the U.S. on college campuses. They are currently working in Kansas City to develop small group fellowship. Recently they led a team of students to Greece to share God's word.
The purpose of Cru is to help to fulfill the Great Commission in the power of the Holy Spirit by winning people to faith in Jesus Christ, building them in their faith and sending them to win and build others; and helping the Body of Christ do evangelism and discipleship.
The mission of Cru is to win, build, and send Christ-centered multiplying disciples who launch spiritual movements. Cru serves interested college students by creating an environment in which to grow spiritually, helping students share their faith and study the Bible, and providing quality fellowship.
During their sharing, they demonstrated how they utilize pictures of how a person perceives God and their faith and belief.
Monica is the daughter of Mike and Judy Shaeffer of Atchison.
VBS REPORT
The 2015 Union Church VBS theme was God's Plan 4U! Bible lessons, music and Sons Sparks Lab provided thirty kids a week of bible discovery in July. Linda Montgomery, our loyal VBS coordinator, selected the theme and started the week as director and then passed off to Laura Gigstad. Awesome songs were led by Tammy Gigstad with David Todd on technical assistance. Craft projects were developed and led by Cindy Pangburn. The science lab was kept bubbling by NaeNae, the Science Nerd, (Diane Kiehl). Experiments including the magic egg, hover craft and elephant toothpaste showed examples of our incredible universe and the laws (gravity, motion, etc) that keep it working. Lesson leaders that pulled it all together so the kids could have an enlightening Christian experience were Ray and Cindy Ladd, Laura Gigstad, and Tammy Gigstad. Liz Todd was a group leader. The pre-school group was led by Julie Boyle with help from Laura Gigstad for lessons. Kelli Parkey and Alli Crump led music and Connie Dunster was craft leader.
Bev Bowyer was the official photographer and has proof of the fun times. Tasty suppers were provided and served by the Women's Circles and the Board of Directors. The program was held on Thurs night with Bev in charge. A monetary collection was taken and given to the local Heartstrings org. to help with their projects of clothing and food for local children. They collected canned good for Atchison Food Pantry.
MAIN EVENT MISSION TRIP
The Main Event youth group traveled to Taylorsville, North Carolina July 25-August 2 for a mission trip through the YouthWorks organization. 14 high school students and 4 adult leaders had a wonderful time of fun, fellowship, and growing closer to God. Taylorsville is just over 1,000 miles from Effingham, so we needed two days of driving to get there, with an overnight stop in Nashville. The people of Hermitage Church of Christ were gracious enough to give us their youth education building for our stay. We arrived at our destination Sunday evening and spent the next 5 days as a Christian witness in the Taylorsville community alongside youth and adults from Michigan, Pennsylvania, New Jersey, and Maryland. We were divided into mixed groups, with each group spending two days working with a children's program to teach Christ's love through games, crafts, and skits. Everyone also had the opportunity to spend two days serving various work projects in the community. These included hanging drywall at a Habitat for Humanity house, painting homes for elderly citizens, and assisting with upkeep of a camp for abused and neglected children. There were also opportunities to visit residents of a nursing home and an assisted living facility Every day there were visible examples of lives being changed by serving and caring for people in need.
The daily routine consisted of a 7am breakfast, morning devotional time, community service work from 9am-3pm, 2 hours of free time, supper, a daily lesson time, and an evening activity. Each long day concluded with "church group time", which gave everyone a chance to discuss how the lessons learned can be applied to daily life. Lights out was at 11pm each evening.
The work portion of our trip concluded on Friday morning. We said our goodbyes, then travelled further east to Wrightsville Beach, NC. We spent the afternoon on the beach playing in the surf, then took a boat ride to an uninhabited island for a baptism service just before sunset. We spent Friday night in the youth house of Wrightsville Beach Baptist Church. The final two days of our trip were spent driving home through 8 states with another overnight at the Hermitage Church of Christ. The youth and leaders of The Main Event are very grateful for the generosity and support shown by the congregation of the Effingham Union Church, members of the community, and parents of the youth. Many people have supported the group throughout the year by providing meals, giving donations, and making work available for fund raising activities. All of these generous contributions are greatly appreciated.
The Main Event meets at 7pm every Wednesday during the school year in the education building of the Effingham Union Church, and is open to students in the 9th through 12th grades. A meal is provided, followed by a Bible lesson. For more information contact Chris Caplinger at 913-874-2036.
THANKS
Thanks to everyone who had a part in making VBS a great week for all. God Bless you, Diane Kiehl
A GREAT BIG THANK YOU to the Fair Stand Committee and to all who helped some way to make our church food stand a success again this this year. Everyone's help is greatly appreciated. Thank God for a cool week.
Thank you for the prayers, cards, phone calls, and food during my recovery time after my surgeries, Mildred Hawk
Thank you for your kind spirit and the love you display for our savior! What beautiful hearts you have! Love, Gentry Linscott.
We would like to thank everyone for their thoughts and prayers while Dave was recovering from by-pass surgery. We appreciated the cards and calls to check up on his progress. We are happy to let you know Dave's hearing has returned and our weekly doctor visits can now be over. Thanks again so much for keeping us in your prayers. Linda and Dave Montgomery
YOU ARE INVITED
The River Bend Promenaders is a square dance group that promotes fun and fitness through square dancing. We have recently moved our dance location to the Winchester Community Building, 411 Spruce, Winchester, KS. Because we what to share our love of dancing with our new community we are inviting the public to a free dance event from 6:30 to 7:30 p.m. September 5 and September 19.
FAIR STAND
The Fair Stand had its best year ever in gross proceeds. So thanks to all for making it happen. Once the bills are paid we will report the net profit, probably next month.
2015 ROUND UP LISTS
HEALTH KITS-Bath Towel, Wash Cloth, Bar of Soap Body Lotion, Shampoo, Comb or Hair Brush, Deodorant, tooth paste and tooth brush
SCHOOLS KITS: 2 Wide-lined notebooks, not wire spiral, 2 pencils, erasers pink, scissors, blunt point, glue, 24 crayons, Washable Markers (8 colors), 1 box of colored pencils.
LAYETTES: 2 receiving blankets, 2 sleepers, 3 prs of baby socks, baby wipes, baby soap, wrapped in a large blanket, Disposable diapers, all sizes.
HUGS—hats, undies, gloves, socks for all ages
*NOTE THERE IS NO CHANGE FROM LAST YEAR
USD 377 SCHOOL NEWS
THE WEEKLY SCHEDULE
September 1 Tuesday
SCIENCE CLUB MEETING Time: 12:56 to 1:31 PM Details: JSH Room 121
September 2 Wednesday
ACT PREP CLASS REG DEADLINE
JSH FACULTY MEETING Time: 7:30 AM Details: JSH Library
HS FALL SPORTS PICTURES Time: 3:30 PM Details: CC, FB, VB
iPAD ORIENTATION – NEW STUDENTS & 7TH GRADERS Time: 6:00 PM Details: JSH Auditorium
September 3 Thursday
TUTOR ZONE Time: 12:56 PM to 1:31 PM Details: JSH Library
CC JH/HS MEET @ JEFF WEST Time: 4:00 PM (Dis 1:45, Ret 8:00 PM) Details: Shawnee N. Comm. Center, 300 NE 43rd St, Topeka, KS 66617
JH FB @ JEFF WEST Time: 4:30 PM (Dis 2:15, Ret 7:00) Details: 508 South Palmberg, Meriden KS 66512
HS VB –H- w/ROYAL VALLEY Time: 5:00 PM Details: FR/JV/V
September 4 Friday
JUNIOR CLASS MEETING Time: 12:56 PM to 1:31 PM Details: JSH Commons
SENIOR CLASS MEETING Time: 12:56 PM to 1:31 PM Details: JSH Auditorium
CLASS RING PRESENTATION Time: 1:00 to 1:29 PM Details: JSH Library
HS FB @ HIAWATHA Time: 7:00 PM (Lv 5:00, Ret 10:30 PM) Details: 600 Red Hawk Dr., Hiawatha KS 66434-2697
September 5 Saturday
HS VARSITY VB @ MCLOUTH Time: 9:00 AM (Lv 7:30 AM, Ret 4:00 PM) Details: 217 Summit St, McLouth, KS 66054
NO School on Monday, September 7 but there will be a HS JV Football game versus Hiawatha at 4:30 that day.
JSH School Pictures will be Tuesday, September 8. Students should bring packets home soon!
There will be an ACT Prep Class held on Tuesday, September 8 at JDLA, Ozawkie. The class time will be 9:00 AM to 2:30 PM. There is a $50 Registration Fee. Bring Lunch or $7.00 to eat there. Registration Form and Money are due to Ms. Hawk by September 2.
Here comes September! Where has the summer gone?
Muscotah Outreach will hold its regular meeting Tuesday, Sept 1 at 6:30 in the city building. Plans will be finalized for their next event which will be the Senior Citizens Appreciation Supper on Sept. 26th at 5pm. Come be a part of the group that makes things happen in Muscotah!
The Muscotah Mercantile will be celebrating 5 years in existence on Wednesday, September 9th at 6:30pm with birthday cake and ice cream in the city building. This will also be an informative meeting about the new building to be built on our main street. Come learn the details—size, shape, construction, cost, possible services to be available, etc.—and to make a donation if you are so moved. This for the community!!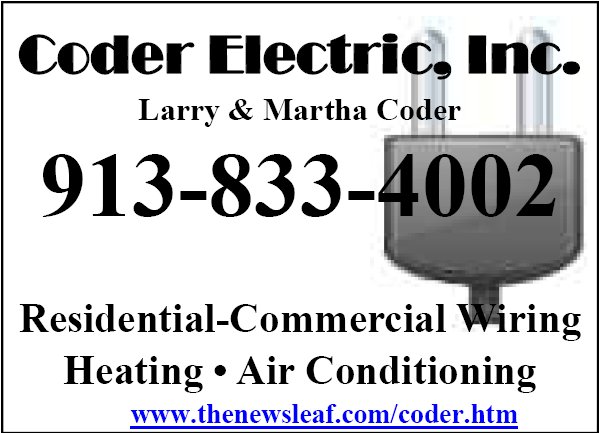 Just a reminder! There will be a Benefit Dinner for Taylor Begessee on Saturday, Sept. 19th from 4:30 to 7:30pm in the Muscotah City Building. This 7-year-old has been diagnosed with Type 1 diabetes. The funds raised will help her family purchase an insulin pump and continuous glucose monitor. Jay Armstrong's name was drawn for the KC Chiefs tickets. There will continue to be a container to accept donations for her in the Mercantile until the Benefit Dinner.
It's time to list those celebrating a birthday in September: on the 1st—Arwen Rush; 3rd—Becca Leitch; 13th—Micah Handke; Daniel Webster; 15th—Dustin Gullickson; 16th—Melinda Handke and Wesley Rodvelt; 17th—Bill Postma; 20th—Helen Hamon; 22nd—Laura Vittetoe; 23rd—MaKayla Webster; 25th—Keegan Lott; 26th—Roy Tacker; and on the 27th—Ginger Rodvelt. Each of you have a very happy birthday!
Those celebrating an anniversary in September are: on the 5th—Al & Deb Schirmacher; 7th—Brian & Deanna Higley; 14th—Mike & Mindy Rush; and on the 26th—Phil & Sharyl Leitch. May "Your" day be a special one!
Other dates to remember in September are: the 7th—Labor Day; 13th—Grandparents Day; and the 23rd—Autumn begins.
Thought for the week: Be what you wish others to become.
NEW BEGINNINGS ~ Jack Albright
HOPE
It is possible that every reader has spent anxious hours on high alert in a hospital surgical waiting room while a loved one lies sedated on an operating table.
Nineteen people have encouraged me to offer spiritual written support to those who may feel totally alone in the waiting room. The nineteen people shared their major thoughts and feelings and named hope at the top of their list.
Hope means different things to different people. For some it is little more than a wish or deep desire: "I am hoping for the best", or "I hope tomorrow is a better day." This is an effort to be positive but basically provides little comfort.
In the Old Testament hope usually meant, "trusting in the Lord." The hope in New Testament is the Christian hope that will never disappoint. Christian hope is not based on chance or circumstance but is firmly based on the death, burial and resurrection of Jesus Christ.
This hymn sings our hope: "My hope is built on nothing less than Jesus blood and righteousness. I dare not trust the sweetest frame, but wholly lean on Jesus' name. On Christ the solid rock I stand. All other ground is sinking sand."
Christian hope in a surgical waiting room helps us to place yourself as well as our loved one in the presence of Jesus as we pray, "Thy will be done." Amen.
"And we know in all things God works for good to those who love him, who have been called according to his purpose." (Romans 8:28 NIV)
SMALL TOWN ~ Al Schirmacher
quite a past!
the railroad came through here
they used to hitch horses there
old church burnt
river had great fishing
Main Street had two of everything
Saturday night fights drew a crowd
quieter present
wrens sing, mowers run
wind blows street dust
everyone greets, everyone helps
(we all enjoy a good meal together,
you could hardly find a friendlier town)
yet houses, sidewalks, people age
the future?
there is talk of....
if only younger people would....
towns everywhere are....
we look up, sigh, struggle
but also hope, pray, work
IT'S UP TO ME ~ John Schlageck, KFB
Any idea how much packaging we throw away in every household across the United States?
The volume of plastic waste and packaging amounts to approximately 75 billion pounds per year, according to the Butte Environmental Council, an education, advocacy and recycling organization in northern California.
In this country, plastic represents roughly one-third of municipal waste. Fifty to 80 percent of the littler collected from roads, parks and beaches and 90 percent of floating marine litter is plastic.
During the last decade, Americans wasted 7.1 million tons of cans – enough to manufacture 316,000 Boeing 737 airplanes.
Figures like that make my head hurt, not to mention the harm to our planet. And the irony of this?
It's estimated the global food packaging industry is worth approximately $115- billion-a-year and growing 10-15 percent each year.
As the amount of packaging increases, so does waste and environmental costs, not to mention the added costs to consumers. The plastic bottle containing your favorite soda or the aluminum can that holds your favorite brew costs more than the cola or beer.
On average a beer can or bottle costs five, six, seven maybe 10 times the cost of the beverage. The same is true for sodas. It depends on the company and the product.
Convenience, marketing and profit come with a price – additional waste for this nation's landfills and the rest of the globe. In this country and other wealthy nations, a decrease in the size of households has resulted in more people purchasing smaller portions of food and that means more packaging.
A higher living standard around the globe has also resulted in the desire to acquire and eat "exotic" foods from other lands. Transportation of such food and the ability to keep it fresh also costs more in packaging.
Another contributing factor is the desire for convenience food. You know that processed, tasteless food you can pop out of your freezer, microwave and eat in a jiffy.
Encouraging sustainable packaging requires changes not only in our lifestyles but in our habits.
While it's only a start, as consumers we can buy more local product that is better tasting, has less of an impact on the environment through reduced transportation costs and supports our local economies.
Support companies that use packaging most efficiently. Avoid buying disposable items, such as non-refillable razors, alkaline batteries, etc. Recycle. Buy in bulk. Reuse shopping bags and buy only recycled products.
Change comes with personal responsibility and the ability to look in the mirror and say, "It's up to me."
John Schlageck is a leading commentator on agriculture and rural Kansas. Born and raised on a diversified farm in northwestern Kansas, his writing reflects a lifetime of experience, knowledge and passion.
OBITUARIES
Sister Joachim Holthaus, OSB, 93, a Benedictine sister of Mount St. Scholastica, Atchison, Kans., died Thursday, August 27, 2015, at the monastery. The vigil service will be Sunday, August 30 at 7:00 p.m. in the monastery chapel, and the Mass of Resurrection will be celebrated there on Monday, August 31, at 10:30 a.m.
Born in Seneca, Kansas, she entered the Mount community in 1941 after graduating from Sts. Peter and Paul High School there. She earned an M.A. in music from the Chicago Musical College and a Ph.D. in musicology from the University of Southern California. She also did advance studies in music at the University of Salzburg Austria, Loyola University - New Orleans, and Columbia University. For five summers she taught Gregorian Chant at the Saratoga Potsdam Choral Institute.
A distinguished musician and teacher, Sister Joachim taught music at Mount St. Scholastica College, continuing at Benedictine College, from 1951 until 1989, chairing the department from 1961 to 1981. In 1990, she founded the Mount Conservatory of Music, where she continued to teach organ, piano, and harp until the age of 90. Sister Joachim also served as monastery schola (choir) director and organist, chair of the liturgy team, vice-president of the community senate, and was twice a delegate to the general chapter of the Federation of St. Scholastica. She was vice-president of the Atchison Community Concerts Association, a member of the American Benedictine Academy and Benedictine Musicians of America, the American Musicological Society, American Harp Society and Sigma Alpha Iota, and was the first female Rotary International member in Kansas. Named "Educator of the Year" at Benedictine College in 1985, she also performed concerts in several states and composed music used in Benedictine monasteries throughout the country.
Sister Joachim was preceded in death by her parents F. Joseph and Centa Bernreiter Holthaus, by her brothers John and Leonard Holthaus and by her sisters Regina Runnebaum, Clara Nicholson and Alma Runnebaum. She is survived by her brothers Joseph (Fran) and William (Salie) Holthaus, both of Omaha, Neb., a sister, Melanie Schmiedeler of Kansas City, Mo., nieces, nephews, and her monastic family. Becker-Dyer-Stanton Funeral Home (www.beckerdyer.com) is in charge of arrangements. Memorials may be sent to Mount St. Scholastica or made online at the Mount's web site (www.mountosb.org).
Unapproved Minutes of the Tuesday, August 25 Meeting of the Atchison County Commission
Pursuant to the law, the board met in regular session at 1: 00 pm in the 1st floor of the courthouse with Chairman Bill Pohl calling the meeting to order, along with Commissioner Eric Noll and Jeff Schuele present. Pat Henderson, County Counselor, was also present at the meeting. Pauline M. Lee, County Clerk recorded the minutes.
The Board recited the pledge of allegiance before starting the meeting.
Minutes of August 18th were reviewed, last paragraph, 1 st page corrected word from hears to years he worked for city, Commissioner Noll made the motion to approve with Commissioner Schuele second and Chairman Pohl calling for a vote, all voted aye, motion carried, 3-0.
Committee Report- Chairman Pohl reported that he attended the JCAB meeting in Leavenworth on Thursday, juvenile side is losing about $28,000 funding from state, Sean Crittendon, District director talked about consolidation of Atchison and Leavenworth, Shelly Nelson, Community Correction Director said that she figured Atchison County receives 25% of the funding on juvenile and she would be willing to take 25% cut in her budget, Leavenworth County did not agree to take the rest, Chairman Pohl said he was not for consolidation and neither were the rest of the Atchison representatives on the board and the judges.
Joe Bowen, Maintenance appeared to have the commission approve an amendment to the Tax credits with the additions of personal property office, drop ceiling and lights; driver's license office new LED lights; Courthouse Roof repair , Commissioner Noll made the motion to approve amendment to the Tax credits and to have Chairman Pohl sign in behalf of the county, Commissioner Schuele second with Chairman Pohl calling for a vote, all voted aye, motion carried, 3-0.
Joe told the board that he received two bids on putting up walls in the HR office and the wall to separate Personal Property office from Driver's License , Chairman Pohl told Joe to get some more bids from other contractors, Commissioner Noll also agreed on that.
Seth Howard, Road and Bridge Superintendent appeared with bids on FEMA projects, Site 7 was debris removal at bridge near Arrington and Site 6 was road repairs to Barton Road south of Hwy 116. He had two companies bid; they were Marlatt Construction and Martin Construction.
Company Site 6 Site 7 Marlatt Construction, Atchison $29,250 $37,750 Martin Construction, Effingham $12,400 $18,500
After review of the bids, Commissioner Noll made the motion to accept the bid from Martin Construction for Site 6 and 7 in the amount of $30,900, Commissioner Schuele second with Chairman Pohl calling for a vote, all voted aye, motion carried, 3-0.
Chairman Pohl told Seth that he checked into prepay on diesel fuel, they would have to contract and pay, didn't know if they had the money, and fuel could go down more, will wait.
Sheriff Jack Laurie was in to discuss 2016 Law Enforcement Budget with the Commissioners, also present was Patsy Porter and Ra'Chel Seever from Patsy Porter CPA firm, Jack told the board that he is $132,000 up from last year, which includes extra pay period for next year , Chairman Pohl asked Sheriff Laurie how many vehicles he had, Sheriff Laurie said 13, 3 older ones that need replaced, ten new ones , he wanted to replace two next year which are in the proposed budget.
Chairman Pohl asked Seth Howard, Road and Bridge Superintendent and Jack Laurie, Sheriff about speed limit on 262nd Road West, this is a township road, Pat Henderson, County Counselor said he would like to invite Township boards in to Commission meeting to discuss speed limits on roads. Board thought that was a good idea to meet with the townships.
Courtney Calhoon, Administrative office appeared with bills for the week of August 24th.
Seth Howard, Road and Bridge Superintendent visited with the board on an oil distributor and chip spreader, will talk to Van Keppel concerning warranty coverage and options on purchasing.
Board reviewed a Purchase order from Martin Construction on building berms at the demolish and construction landfill, for $13, 835.00, Commissioner Schuele made the motion to approve invoice for payment with Commissioner Noll second and Chairman Pohl calling for a vote, all voted aye, motion carried.
Pat Henderson, County Counselor talked to the board about abandoned cemeteries in the county, he presented to the board a copy of the statute that pertains to abandoned cemeteries, if they are within a township and not in a cemetery district, the townships are responsible.
Pat also talked to the board on an update on nuisances in the county.
Commissioner Noll told the board that he would like to receive the EMS proposal that the city is proposing at least 24 hours prior to the actual meeting so that he could read it before the meeting, Commissioner Noll made the motion to request a copy of the proposal within 24 hours prior to meeting with the city commission, Chairman Pohl second with Chairman Pohl calling for a vote, Commissioner Noll and Chairman Pohl voted aye, Commissioner Schuele voted nay. Passed 2-1. County Clerk Pauline Lee will send an email request to Mayor Bower and City Manager Trey Cocking.
Chairman Pohl requested an executive session on a non-elected personnel matter for ten minutes, Commissioner Noll made a motion to go into an executive session for ten minutes on a personnel matter of a non-elected personnel and to come out at 4:05 pm, Commissioner Schuele second and Chairman Pohl called for a vote, all voted aye, motion carried, Pat Henderson, County Counselor was present for the session.
No decision made. Commissioner Noll made a motion to adjourn at 4:05 pm with Commissioner Schuele second and Chairman Pohl called for a vote, all voted aye, motion carried, 3-0.
Attest: Pauline M Lee, County Clerk
Sen. Moran Expresses Frustration with New EPA Water Rules
MANHATTAN, KAN. – U.S. Senator Jerry Moran (R-Kan.) issued the following statement regarding the Obama Administration's latest regulation to expand the definition of "waters of the United States" (WOTUS) under the Clean Water Act. The regulation – drafted by the Environmental Protection Agency (EPA) – was set to go into effect today, but was halted by the U.S. District Court in North Dakota.
"It is complete nonsense for the EPA to claim the U.S. District Court's order to halt implementation only applies to some states, while promising to begin enforcement in other states like Kansas," Sen. Moran said. "This is yet another attempt by the EPA to run roughshod over whoever and whatever obstacle stands in its way to implement the regulation. We watched the EPA dismiss the concerns voiced by Americans from across the country regarding the regulation, including overwhelming opposition from farmers and ranchers. Now the EPA is choosing to selectively enforce a U.S. District Court's order to halt implementation of the rule."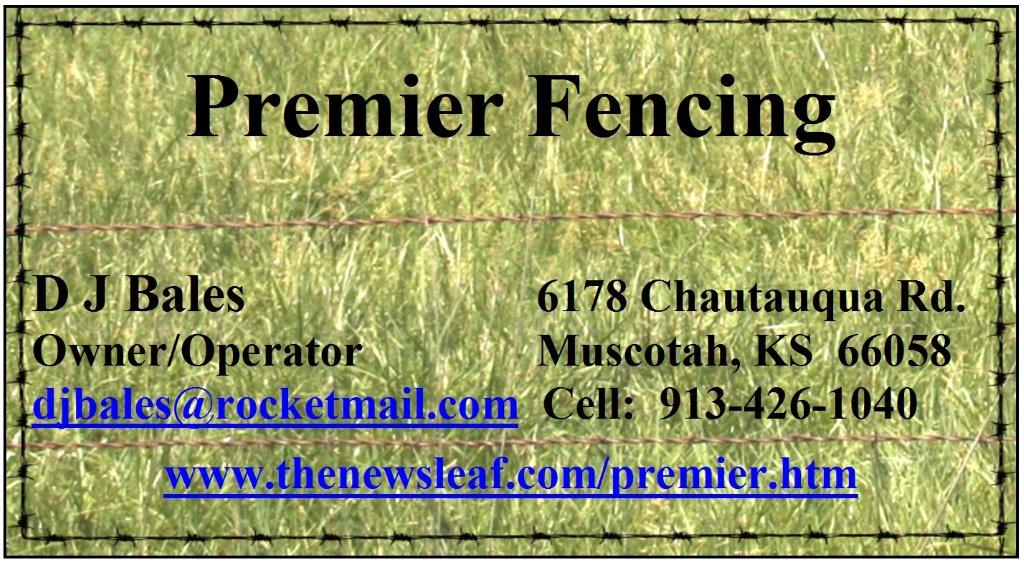 Sen. Moran continued, "We can protect our nation's waters without the kind of federal regulatory overreach and the violation of private property rights that will harm our economy and cost us jobs. This regulation threatens to bring millions of acres of privately held land under the federal government's regulatory control for the first time ever. While the court's ruling is a welcome development as it confirms the unlawful nature of the WOTUS regulation, Congress must still move quickly to limit the federal government's overreach and to protect landowners from the new costs and burdens that would be imposed by the regulation."
The EPA claims the ruling only blocks the regulation in the thirteen states that sought the injunction from the North Dakota court and plans to begin enforcement of the rule in the other states, including Kansas. The state of Kansas joined in filing a separate lawsuit challenging the legality of the regulation in the U.S. District Court in Augusta, Ga.
Sen. Moran has consistently fought against this administration's radical environmental agenda that threatens the Kansas economy and jobs. Sen. Moran supported the inclusion of a provision in the FY2016 Interior and Environment Appropriations Bill to block funding for the implementation of the WOTUS rule.
Sen. Moran is also a cosponsor of the Federal Water Quality Protection Act (S.1140) to stop the regulation's implementation and force EPA to go back to the drawing board and stay within its constitutional and legal authority.
Rep. Lynn Jenkins Weekly Update:
Meeting With Small Business Owners In Lawrence:
It was great to meet with small business owners and employees in Lawrence this week at an event hosted by Charles D. Jones. I appreciated the opportunity to talk with all the folks there about the issues that matter most to them.
To read more about what we discussed, check out this report from Channel 6 Lawrence.
Discussing Healthcare At A Kansas Hospitals CEO Roundtable:
On Friday, I participated in a roundtable discussion with executives from hospitals from across eastern Kansas. We talked about the issues they see every day. It was interesting to hear directly about the challenges facing healthcaredelivery in Kansas, and I look forward to bringing the ideas discussed back to Washington.
Exploring TARC Industries:
Thank you to TARC Industries for showing me the important work they do to provide employment opportunities and work related experiences for folks with developmental disabilities.
Speaking To The Kansas Housing Association:
I had a great time speaking to the Kansas Housing Association this week about the latest housing news from Congress. Thank you to the association for all they do to provide housing assistance for folks, helping with a critical need in our society.
Visiting Neosho County Community College:
I also visited Neosho County Community College this week for a walking tour of the campus. It had the chance to check out some of their recently updated facilities, including the simulation hospital for nursing and new science labs.
Touring Anderson County High School:
It was an honor to visit Anderson County High School this weekand talk with staff. Thanks for showing me around!
Stopping By Oasis Medicine In Topeka:
Also this week, I had the opportunity to visit and meet with staff at Oasis Family Medicine in Topeka! Direct primary care is an innovative way to deliver affordable healthcare and it was interesting to learn more about this new model. Thank you for inviting me to stop by and for sharing with me the work being done at Oasis.
Touring Goodyear Tire & Rubber Company:
I stopped by Goodyear Tire & Rubber Company in Topeka this week for a tour and to see some of the exciting upgrades they have made to the facility. I also had the opportunity to meet the new management and get an update from USW Local 307.
Kansas City woman ordered to repay $21,000 for Medicaid fraud
KANSAS CITY, Kan. – (August 28, 2015) – A Kansas City woman was ordered today to repay more than $21,000 to the Kansas Medicaid program after pleading no contest to Medicaid fraud-related charges, Kansas Attorney General Derek Schmidt said.
Linda Marie Bonner, 59, pleaded no contest in May in Wyandotte County District Court to one count of making a false claim to the Medicaid program. Judge Michael Grosko today ordered Bonner to repay $21,261 to the Kansas Medicaid Program. Judge Grosko also sentenced Bonner to 12 months probation with an underlying sentence of 8 months in prison and 12 months post release supervision. Convictions such as this one also result in a period during which the defendant is prohibited from being paid wages through a government health care program.
An investigation revealed that Bonner, while employed as a care attendant for several different Medicaid consumers, fraudulently billed Medicaid as though she was providing services for each of the Medicaid consumers simultaneously in addition to non-Medicaid consumers which was not possible. The crimes occurred between January 2010 and December 2011.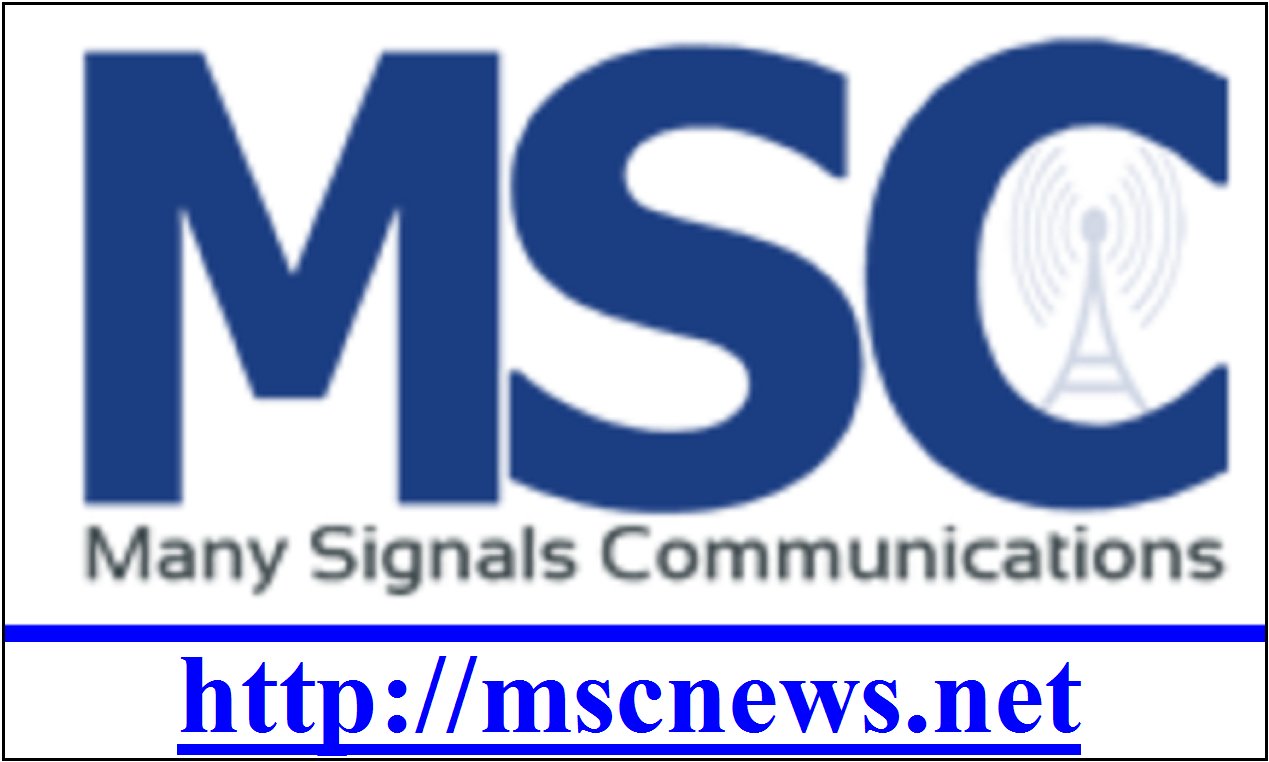 The case was part of "Operation No Show," a cooperative effort between the attorney general's office and the U.S. Department of Health and Human Services/Office of Inspector General to investigate fraudulent billing to Medicaid for personal care services provided in Medicaid beneficiaries' homes. Today's sentencing brings to a close the seventh case in this joint effort to crack down on those who take advantage of these federal and state administered healthcare programs. More than $330,000 in restitution payable to the Kansas Medicaid program has been ordered as a result of these efforts.
Other joint investigations are ongoing. The cases are being jointly investigated by federal and state authorities and prosecuted by the attorney general's Medicaid Fraud and Abuse Division. Assistant Attorney General Alma Heckler of Schmidt's office prosecuted the case against Bonner.
MISCELLANEOUS PRESS RELEASES
Agriculture education students awarded for Kansas Agriculture Skills & Competencies Certificates
MANHATTAN, Kan. – Twenty-four students from seven schools in Kansas have been awarded the Kansas Department of Agriculture's Kansas Agriculture Skills & Competencies Certificate.
Schools with students earning certificates include Buhler USD 313, Centre USD 397, Hill City USD 281, Holton USD 336, Labette County USD 506, Prairie View USD 362 and Rock Hills USD 107.
Students have demonstrated excellence in their agriculture education programs and completed requirements in three agriculture education areas of classroom instruction, supervised agricultural experience learning and leadership development through FFA. Students are also required to have a cumulative GPA of 2.5 or higher in all school courses.
Kurt Dillon, KSDE Agriculture, Food & Natural Resources Career Cluster Consultant said that well-prepared students are important to the future of Kansas. "We need bright students who have a variety of skills and are interested in working in the field of agriculture. Students who have demonstrated the required proficiencies to earn this certificate should be congratulated."
The Kansas Department of Agriculture is committed to equipping the agriculture industry with a dynamic and well-equipped workforce that meets the diverse needs of the industry today. "We need technical specialists to provide research in agronomy, technology and animal science fields. We also require well-rounded and capable young people to operate high-tech machinery on our dairies, ranches and farms. Kansas agriculture is extremely diverse and growing and the industry requires a well-equipped workforce to help support that growth in our great state," said Kerry Wefald, Marketing Director.
This certificate has been endorsed by the Kansas agricultural community, including Kansas FFA Foundation, Kansas Farm Bureau, Kansas Grain & Feed Association, Kansas Livestock Associations and other industry organizations and employers.
Applications for the Kansas Agriculture Skills & Competencies Certificate are accepted each spring. To find more information, visit agriculture.ks.gov/ageducation.
Republican River Compact Administration to hold annual meeting
Manhattan, KS. – The Republican River Compact Administration (RRCA) will hold its 55th annual meeting at 9:00 a.m. on Thursday, August 27, 2015 in Lincoln, Nebraska.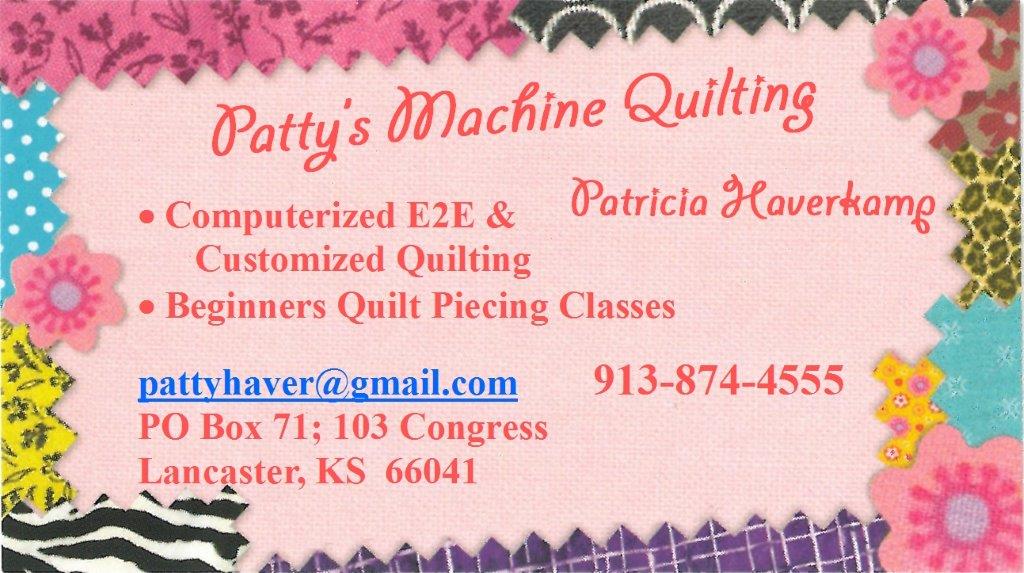 The RRCA 2015 meeting is hosted by the Nebraska Department of Natural Resources. The meeting will focus on water related issues and activities, including compact compliance, within the Republican River basin in Colorado, Nebraska and Kansas.
Kansas, Colorado and Nebraska entered into the Republican River Compact in 1943 to provide for the equitable division of the basin's waters, remove causes of potential controversy, promote interstate cooperation and joint action by the States and the United States in the efficient use of water and the control of destructive floods as well as provide for the most efficient use of waters in the Republican River basin. The RRCA is comprised of three commissioners representing Kansas, Colorado and Nebraska: Kansas Department of Agriculture, Division of Water Resources Chief Engineer David Barfield; Colorado State Engineer Dick Wolfe and Nebraska Department of Natural Resources Director Jeff Fassett.
In addition, RRCA will hold a work session to prepare for the annual meeting at 1:00 p.m. August 26, at the Nebraska State Office Building, Lower Level Conference Room F, 301 Centennial Mall South. Both the work session and the annual meeting are open to the public.
Individuals who have questions regarding the meeting should contact KDA Water Management Services Program Manager Chris Beightel at Chris.Beightel@kda.ks.gov for more information.
For additional information about the Republican River compact and this year's annual meeting, please visit: http://agriculture.ks.gov/divisions-programs/dwr/interstate-rivers-and-compacts/republican-river-compact.
Governor to Dedicate Highway Naming Signs on September 3rd.
The 2015 Kansas Legislature passed Senate Bill 43 naming the 16 miles of K-8 Highway in Smith County, KS as The Home on the Range Highway. The naming of this 16 mile stretch is appropriate in that it is the only paved road leading to the Home on the Range Site.
Governor Brownback signed SB 43 on April 2nd. He will be at the Cabin Site on September 3rd to dedicate the new highway naming signs funded by the Michael Martin Murphey Concert.
Governor Brownback, Senator Bowers, Representative Waymaster and Kansas Department of Transportation representatives will be at the Cabin site for the dedication at 10:30 am. The public is invited and encouraged to attend.
KDOT will install the signs at a later date.
Kansas Farm Bureau launches new website for magazine
MANHATTAN – Kansas Farm Bureau, the state's largest farm organization, recently launched a new website, www.kansaslivingmagazine.com, for digital viewing of its quarterly membership magazine, Kansas Living. The website, which will be updated weekly, will highlight the latest feature articles from Kansas Living including recipes, fun activities for the family and current contests offered by Kansas Farm Bureau. Additional articles will be available.
"The site provides an opportunity to share the story of agriculture in a fun and updated way," Meagan Cramer, marketing and communications director says. "The content will be useful for all of our audiences—urban or rural, farm or non-farm."
The new website coincides with an updated look and feel of the Kansas Living printed magazine.
"After survey results showed our readers especially liked recipes and activities they can do in Kansas with their families, we saw the opportunity to make a change," Cramer says. "Providing educational, useful content to our members is important to us and we are confident the change proves it."
The fall 2015 issue of Kansas Living is available now at www.kansaslivingmagazine.com.
New Boston Creative Group, LLC in Manhattan designed the new magazine layout and website.
Kansas Farm Bureau represents grassroots agriculture. Established in 1919, this non-profit advocacy organization supports farm families who earn their living in a changing industry.
KHI Report Details Health Insurance Coverage Trends in Kansas
Policy considerations anticipate effects of ACA on insurance coverage
Topeka, Kan. – The Kansas Health Institute (KHI) has released Annual Insurance Update 2015, describing the many factors influencing health insurance coverage rates and trends in Kansas.
KHI's yearly publication provides an in-depth look at insurance coverage in Kansas—primarily based on the latest American Community Survey (ACS) data gathered by the U.S. Census Bureau. This report examines 2013 data, providing a picture of insurance coverage in Kansas in the final year before the major insurance expansion provisions of the Affordable Care Act (ACA) took effect.
Key findings:
In 2013, an estimated 349,809 (12.3 percent) Kansans did not have health insurance coverage, which is not a significant change from 2012. However, the rate is significantly lower than the national rate (14.5 percent).
More than half (51.6 percent) of all Kansans are covered through employment-based health insurance, and 29.5 percent of Kansans are covered through public health insurance programs like Medicare or Medicaid.
Most uninsured Kansas adults (77.7 percent) are working.
The percent of young adults age 19–25 without health insurance in Kansas continues to decline (28.2 percent in 2010 compared to 21.5 percent in 2013); this follows the national trend in insurance coverage for this age group that can now obtain coverage through their parents' plans until age 26.
Hispanic Kansans are more than two and a half times more likely to be uninsured than White, non-Hispanic Kansans (26.8 percent compared to 9.6 percent).
Because major provisions of the Affordable Care Act (ACA) implemented in January 2014 could significantly impact insurance coverage, this report also includes state-level policy considerations. The effects of the law on insurance coverage will be measured through the American Community Survey conducted during 2014 and 2015, and will be reported in next year's Annual Insurance Update. KHI will release preliminary findings from this survey later in the fall of 2015.
The Kansas Health Institute (KHI) delivers credible information and research enabling policy leaders to make informed health policy decisions that enhance their effectiveness as champions for a healthier Kansas. The Kansas Health Institute is a nonprofit, nonpartisan health policy and research organization based in Topeka that was established in 1995 with a multiyear grant from the Kansas Health Foundation.
Nominations open for 'Kansas Farmer' photo book
Coffee-table book will showcase hard work and passion of Kansas farmers and ranchers
MANHATTAN – Kansas Farm Bureau has partnered with nationally published photographer Scott Stebner to create a photo book celebrating Kansas farmers and ranchers. The hardcover, coffee-table book tentatively titled "Kansas Farmer" will showcase the hard work and pride of Kansas producers with beautiful photos and thoughtful commentary.
Stebner has spent the last year shooting photos and interviewing Kansas farmers for the book. Before the book is printed and available in December, the last farmer will be selected through a state-wide nomination process.
"I've so enjoyed learning from these farmers and hearing their heartfelt passion for farming and ranching," Stebner says. "I thought it would be neat to ask the state of Kansas who else we should include. We're providing an opportunity for people to nominate their favorite farmer or themselves."
Nominations are accepted until Sept. 7 at kansaslivingmagazine.com/nominate-a-farmer.
Tell us in a 90-second video submission or photo with no more than 300 words why Scott should photograph your farmer: Is he great at what he does? Is she passionate about helping others? Has he overcome diversity? Sell us on why your farmer (or you) should be included in "Kansas Farmer."
>From the submissions, three nominees will be chosen as finalists. Public voting for the final selection will begin Sept. 12 and end Sept. 18.
Follow Kansas Farm Bureau on Instagram, Facebook and Twitter to get updates on contest entries, calls for voting and the winning nomination.
Kansas Farm Bureau represents grassroots agriculture. Established in 1919, this non-profit advocacy organization supports farm families who earn their living in a changing industry.
Take the Guess Work and Financial Risk Out of Experimenting with Cover Crops
A cover crop is a crop planted for the purpose of providing seasonal cover or for other conservation purposes such as improvement of soil, erosion control, control of pests, or to provide supplemental forage for livestock. For producers for whom cover crops are not yet a standard practice, now is an excellent time to take advantage of educational opportunities and cost share programs that can take some of the guess work and financial risk out of experimenting with covers.
A Cover Crop Field Tour will be held October 8 from 9:00 am – 12:00 pm at the Fairview Community Center in Fairview, KS. Coffee and cinnamon rolls will be provided starting at 8:30 am, followed by presentations and a tour of local field sites with cover crop experts Dr. DeAnn Presley and Dr. Jaymelynn Farney. This event is hosted by the Brown County Conservation District, and sponsored by K-State Research and Extension and the United States Department of Agriculture.
Delaware River WRAPS (Watershed Restoration and Protection Strategy) currently has cost share funds available for the establishment of cover crops for cropland or livestock forage. The purpose of this cost share program is to reduce the financial risk of experimenting with covers for producers for whom cover crops are not yet a standard practice.
· The cost share rate is 75% up to a maximum of $45/acre and $4500 per producer per year
· Cover crop funds are targeted for use in high priority areas of the watershed for cropland and livestock best management practices
· Applications will be considered in mid-September
Contact Melissa Arthur, Delaware River WRAPS Coordinator at 785-284-3422 or delawarewatershed@gmail.com or visit www.delawarewraps.com to get more information, find out if land is in a watershed targeted area or to get an application.
Kansas Wild Turkey Federation to Host JAKES Camp
PRATT – The National Wild Turkey Federation (NWTF) will hold its 2015 Kansas State JAKES Camp September 12-13. The event is open to youth 17 and younger and will be conducted at White Memorial Camp, 6 miles north of Council Grove, off Highway K-177. On Saturday, youth can enjoy up to six activities, including fishing, arts and crafts, JAKES Take Aim BB gun shooting, disc golf, trap shooting, still target shooting, archery, canoeing, flint knapping, and turkey calling with three time World Champion Steve Stoltz. On Saturday evening, JAKES members can participate in the annual NWTF Kansas State JAKES (youth aged 12 and under) and Xtreme JAKES (youth aged 13 to 17) Turkey Calling Contest. Prizes will be awarded to the top three callers in each division. After the contest, Stoltz will entertain the group with his turkey hunting stories and adventures.
On Sunday, Pastor Gary Cargill will start the day with a sunrise service. Other activities include a presentation by Milford Nature Center staff and a predator calling demonstration with Knight & Hale pro staffer Mick Bowman.
The cost of the event is $20 for JAKES members, $30 for non-JAKES members (which includes a JAKES membership), and $20 for adults. Attendees may tent camp onsite (bring your own tent) Saturday night or may commute both days. For an additional fee, participants can stay in a resident cabin, which includes bunk beds and shared bath. Boys and girls will have separate cabins. There are also a few RV hookups. The camp fee includes lunch and supper on Saturday and breakfast on Sunday. Meals will be prepared by the White Memorial Camp kitchen staff. All youth will receive a commemorative tee shirt and win a prize in a drawing at the end of the event on Sunday.
The NWTF is a conservation organization dedicated to conserving wild turkeys, their habitat and our hunting heritage. JAKES, or Juniors Acquiring Knowledge, Ethics and Sportsmanship, is a program designed to get youth involved in conservation and hunting.
The NWTF Kansas State JAKES Camp was awarded the "Best State JAKES Event" in 2012, the "Best Special JAKES Event" in 2013 at the NWTF National Convention in Nashville, Tennessee.
For more information or to receive a registration form, contact Gib Rhodes at 620-437-2012.
Fall Officially Starts With Dove Season Opening Day
PRATT – For those who don't hunt, fall may officially start on September 23, the Autumn Equinox, but for hunters, fall starts on September 1 when dove season opens. The 2015 dove season is open Sept. 1-Oct. 31 and Nov. 7-15. Mourning, white-winged, Eurasian collared and ringed turtle doves may be hunted. The daily bag limit on mourning and white-winged doves is 15, single species or in combination. There is no limit on Eurasian or ringed turtle doves, but any taken in addition to a daily bag limit of mourning and white-winged doves must have a fully-feather wing attached during transport.
Mourning doves are the most widespread and abundant game bird in North America, and Kansas boasts one of the highest breeding populations in the Midwest. By the time September 1 rolls around, Kansas can literally be teeming with morning doves. However, taking a limit of 15 doves isn't as easy as it may appear. First, doves are fast and agile fliers and a difficult target for the most seasoned wingshooter. And then there is the matter of being in the right place at the right time.
Pre-season scouting will greatly improve a dove hunter's odds for success. Finding feed fields the birds are using and open pasture ponds where doves water are keys to good hunting. Fantastic dove hunting can also be found by visiting the Kansas Department of Wildlife, Parks and Tourism's (KDWPT) website, www.ksoutdoors.com, where hunters will find a page devoted to KDWPT managed dove fields. The list includes locations of fields on wildlife areas where public land managers plant dove-attracting crops. Listings will include type of crop planted and any special regulations, such as fields reserved for youth hunters. Dove hunters must use non-toxic shot on all managed dove fields and waterfowl management areas where non-toxic shot is required for all shotgun hunting. See the2015 Kansas Hunting and Furharvesting Regulations Summary for a complete list of all areas requiring non-toxic shot for dove hunting.
Hunters should also check the regulations for wildlife areas that have converted to electronic daily hunt permits through iSportsman, which replace the old paper daily hunt permits. The new electronic hunt permits are more convenient for hunters and much more labor efficient for area managers. Hunters can go to https://kdwpt.isportsman.net to register. Once registered, a hunter can check in before a hunt using a smartphone, personal computer, cell phone or landline. Checking out can be done the same way at the hunter's convenience.
All resident dove hunters 16-74 must have a Kansas hunting license and a Harvest Information Program permit, unless exempt by law. Hunters must have permission to hunt private land whether it is posted or not, and this includes railroad right-of-ways. Hunters must have written permission to access any land posted with written permission signs or having purple paint visible on posts or trees along the boundaries.
Fishing and Hunting Fees Discussed
GREAT BEND ­– During the Workshop portion of the Kansas Wildlife, Parks and Tourism Commission's August public meeting in Great Bend, commissioners heard a proposal from department staff to raise fees for hunting and fishing licenses. The proposal outlined fee history, revenue needs and compared proposed fees with those of surrounding states.
The Kansas Department of Wildlife, Parks and Tourism (KDWPT) has not increased hunting and fishing license fees since 2002, and fees for deer and turkey permits haven't increased since 1984. However, the department has arrived at a critical point due to inflation, and increased revenue is needed to maintain pivotal wildlife and fishery programs. Spending has remained constant, but the uncommitted portion of the Wildlife Fee Fund has begun to shrink. A healthy Wildlife Fee Fund with an uncommitted balance is important for cash flow at certain times of the year and ensures that excise taxes on hunting and fishing equipment allotted to the state through the Wildlife and Sport Fish Restoration program can be captured.
KDWPT staff outlined the programs that need continued funding to provide quality hunting and fishing opportunities and ensure wildlife and important habitats are conserved. Priority programs include: Walk–In Hunting Access – leases more than 1 million acres of private land for public hunting access, more than tripling the amount of land open to hunting; FISH – leases private ponds and streams for angling access; Community Fisheries Assistance Program – enhances fishing opportunities on community-owned lakes and pays to remove any angler fees; the Pass It On and Aquatic Education programs – provide hunting, fishing and outdoor experiences to thousands of youth annually; and private land programs – assist landowners to improve wildlife habitat with economically feasible methods. There are also day-to-day operations that require funding, including law enforcement, four state fish hatcheries that produce 100 million sport fish annually, managing wildlife and habitat on more than 350,000 acres of federal and state land, and managing sport fisheries on 24 federal reservoirs, 44 state fishing lakes and more than 200 community lakes.
The fee proposal also includes recommendations for value-added options with substantial savings. For example, resident hunters and anglers currently pay $18 for a fishing or hunting license and $36 for an annual combination license. The proposed fee for a general resident hunting or fishing license is $25, but the proposal also includes an annual fish/hunt combination license for $45 and an early-buy combination for $40 if purchased before March 1. The proposed early-buy combo license would be just $4 more than what current combo license buyers are paying.
Other value-added licenses being recommended include 5-year hunting and fishing licenses. The recommended price for a five-year fishing or hunting license is $100, a savings of $25. The price for a five-year combination hunting/fishing license would be $180, which is a $70 savings and equal to what hunters are paying currently for combination licenses over a five-year period.
Other recommended fee increases include: nonresident hunting license from $70 to $95; nonresident deer permit from $315 to $415; nonresident spring turkey permit from $30 to $60; general resident deer permits from $30 to $40; and resident turkey permits from $20 to $25. A complete listing of all proposed fee changes can be downloaded from www.ksoutdoors.com, by clicking on "Commission," "Pending Draft Regulations," and then "October 22, 2015 60-day Notice." The fees changes are included in K.A.R. 115-2-1.
HISTORY IS FUN ~ Bob Caplinger
Old news from the 1933 Issues of Effingham New Leaf
A.C.C.H.S. MARCH MEETING. "At the meeting of the A.C.C.H.S. board, Tuesday afternoon, it was voted, as far as the board knows now, to retain the entire faculty. Doings of the legislature puts a hesitancy in hiring definitely and in naming the salary.
"In the future if a single lady employee of the school marries during the term, she will be compelled to hand in her resignation."
ANOTHER BANK ROBBERY. "The two men who robbed the Farmers & Merchants State Bank of Mercier, on Tuesday afternoon of $1,100, were captured late that afternoon near Oneida, according to word received from the cashier Justin Sullivan, son of John E. Sullivan, formerly of Effingham and president of the bank. The robbers were rushed to Hiawatha by the sheriff.
EFFINGHAM BANKS MERGE. "The State Bank of Effingham and the Farmers & Merchants State Bank of Effingham consolidated and opened for business Monday morning in the Farmers & Merchants building.
"Officers are: W. C. Roche, president; Clarence L. Cummings, vice president; Clarence J. Hegarty, cashier. All officers will be active in the bank.
"Directors are Jesse Shell, Clarence L. Cummings, J. R. Snyder, W. C. Roche and Clarence Hegarty.
"The bank will be known as the Farmers &Merchants State Bank of Effingham."
TWINS GOT PONIES. "Dickie Dean and Billy Bob, twin sons of Mr. and Mrs. Chas Hargrove, each have a Shetland pony, and they are the envy of all the other small boys of Effingham."
HISTORY FROM OBITUARY OF GEORGE ANDREW HOFFMAN. "George Andrew Hoffman, one of the most highly respected and best loved men of the Monrovia community died at his home, 1 1/2 miles northeast of Monrovia, Wednesday.
"He was the son of the late Frederic and Catherine Hoffman, and was born on the farm on which he died. He was born December 24, 1874. He was married to Miss Nannie Stickler, who with three children, Mateel, Violet and Percy survive.
"Mr. Hoffman was greatly interested in education and served as a member of the A.C.C.H.S. board for eight years."
BASEBALL. "John Turner is sponsoring the Monrovia baseball team this year and the team is appreciative of the fact a new diamond has been arranged for them. While you're talking about it, Monrovia has produced some real baseball material the past two or three years."
JUNIOR CLASS TREATS SENIORS, ET AL. "Every year the Junior class of A.C.C.H.S. entertains the Seniors, faculty members, county superintendent, presidents of the Freshman and Sophomore classes, the board members and their wives. This year the class and their sponsors, Miss Naomi MacLaren and Coach Young decided to consider the depression that is on and yet provide an entertainment that would prove 'heaps of fun' and they certainly succeeded.
"At three o'clock Tuesday, Henry Buddenbohm, John Kuckelman and Ed Scott were at the high school grounds with trucks into which were loaded the students and faculty members for a trip to Stein camp on the west side of Bean Lake."
HISTORY FROM THE OBITUARY OF FRANK J. HUNN. "Frank J. Hunn was born on a farm one mile south of Larkin, Kansas, March 2, 1860. He passed away at Christ's Hospital in Topeka, Sunday May 14, 1933, age 73 years. During his life, he lived in only three different homes and all of these were within a radius of 4 miles of his birthplace.
"His father died when he was only seven years of age. This left the upbringing of the children, Frank, and Bessie, two years younger, and the care of the farm to the mother, who discharged these and other duties in such a credible manner that she was loved and respected by all, who knew her. As a boy, Mr. Hunn attended school at Arrington, crossing the Delaware much of the time in a boat as he and his sister went to and from school. After completing the work of grade school he attended Campbell college at Holton.
"On April 11, 1894, his marriage to Mrs. Susan Johnstone took place. They established their home on a farm two miles south of Arrington, where they resided until the fall of 1919, when they moved to their present home in Arrington. In this farm home, three children, Mildred, Eda and Frank were born and reared. Mr. Hunn was a successful raiser of livestock and farmer. While he was engaged in other enterprises his farming activities occupied the greater part of his attention.
"He is survived by his widow, Mrs. Susan R. Hunn, of Arrington, two daughters, Mrs. Joe Flipse, of Centralia; and Mrs. Earl Montgomery of Larkinburg, a son Frank of Effingham, and eleven grandchildren." (Ed.Note: Larkin is the same as Larkinburg.)
ST. ANN'S 8TH GRADE GRADUATES. "Pupils of St. Ann's school put on a nice program Friday evening at the closing of their school, that reflected credit of their teachers Sister Mary and Sister Auxilia and their pastor Father Cosmos. The school building was filled to capacity for the program. A class of seven was graduated from the eighth grade, Bernard Banks, Gerhardt Wohletz, Rita Meyers, Marguerite Chrisp, Joseph Cruise, Justin Lucius, Leo Diebolt. Those having perfect attendance were Bertilla Wohletz and Joseph Cruise. There were 53 pupils enrolled his year."
FARMINGTON HIGH SCHOOL VOTE. "At Farmington, a vote was taken as to whether or not they would maintain the high school. Those against the school lost by two votes. There will only be three pupils in the high school this year. Glenn Sloop, principal, teaches both first and second year subjects."
MUSCOTAH HIGH SCHOOL. "At Muscotah, the high school will be short one full time teacher and one part time teacher and the grades will be short one teacher under last year's force."
IT CAN COST TO BE A STOCK HOLDER OF A BANK. "W. H. Bayless, receiver for the Sabetha National Bank, has sued 28 stockholders for unpaid stock liabilities of $28,000, the amount unpaid, of $60,000 assessed."
JONES AND STUTZ WEDDING. "Miss Lois Jones and Francis Stutz were married Saturday in Troy. Miss Jones has been making her home, for some time, with her uncle, John Turner and family. Mr. Stutz is considered one of the best farmers and business managers in this neighborhood. Both are highly respected young people and this community extends them their best wishes. They will make their home on the groom's farm, north of Monrovia. Several from Effingham participated in a charivari, at the Stutz home, Monday night."
For SALE by Owner: 2 Lots and older trailer house at 316 John Street, Effingham, KS 913-370-1809
The City of Muscotah is seeking a person to learn the city's clerk, treasurer and maintenance positions to fill in as needed. Applications will be accepted through September 1, 2015 at P.O. Box 295, Muscotah KS 66058.
Golf Tournament September 20th 9 A.M. Shotgun Start 4 Man Scramble - $50 a player
Money is for ACCHS Girls Basketball Program
Tournament will be held at The Atchison Golf Course at Bellevue, 1713 Country Club Road, Atchison, KS 66002
For Further Information contact: Austin Eckert :(913)370-2246
Mike Eckert: (913)360-0878 or email eckert.mike@ usd377.org
Hole Sponsors - $100 for 4 signs on course
$50 for 2 signs and $25 for 1 sign.
Higher donations will be accepted also.
FOR SALE
95%+ restored 1964 1/2 Mustang. It was a project for me and the boys. It just sits now and needs a home for someone that will use it and enjoy it. There is a lot of information about the car on our web page made just for this item. Go to www.caplingers.com/mustang.htm and see all the photos and extra information.
———————————————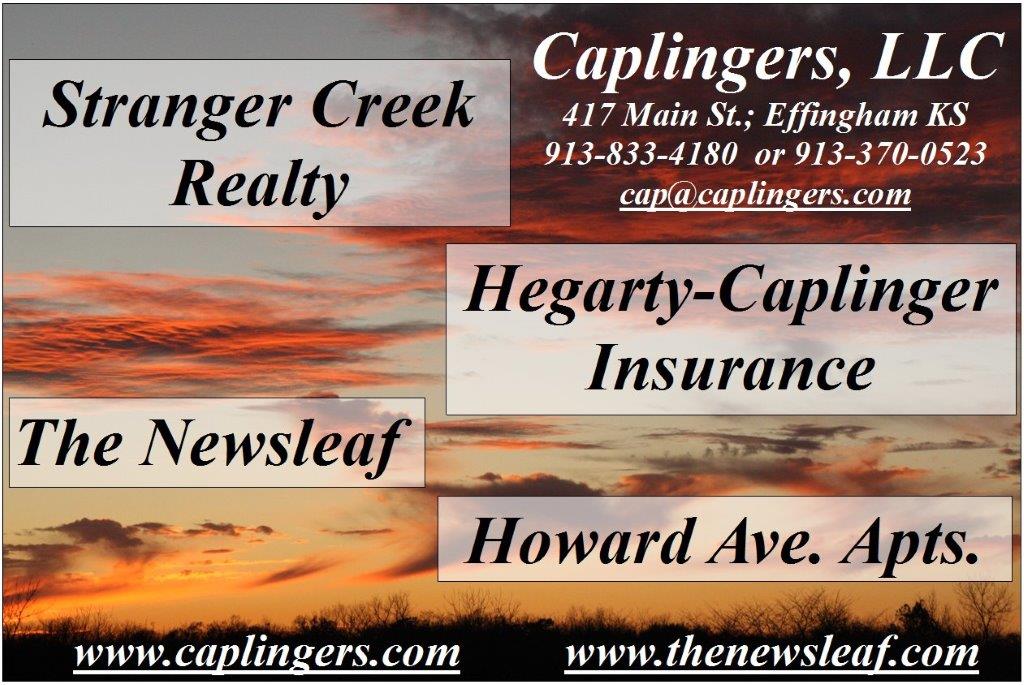 Can you identify the place or persons in the photo? Last issue was Jeff Hoffman.
LAST WEEK
Problems with this web site contact cap@thenewsleaf.com Last updated 9-1-2015
<![if !vml]>
<![endif]>