You are our Visitor
Gary attended the public schools of Leavenworth (K-12), graduating from Leavenworth Senior High School in 1949. He was granted a B.S. Ed, degree from Kansas State Teachers College of Emporia in 1954; and a M. Ed. degree from the University of Kansas, at Lawrence, in 1963. He taught his first eight years in Leavenworth County, five years at Jarbalo Rural High School (1954-1956 & 1959-1962) and three years at Easton Rural High School (1956-1959). He was Principal of Princeton Schools (Grades 1-12), at Princeton, Kansas, for one year (1962-1963). He, then, went to Effingham, Kansas, where he held the position of Elementary Principal for 22 years (1963-1985), the last 19 years of which he was Principal of all the elementary schools in Atchison County (1966-1985), outside of the City of Atchison. He was elected to the City Council of Effingham in 1983 and served in that position for two years. He was Principal of the Elementary and Middle Schools in Overbrook, Kansas for three years (1985-1988); and Vice Principal of the Elementary and Middle Schools in Richmond, Missouri for two years (1988-1990). He, then, became semi-retired, teaching part-time, as a GED Instructor at the Kansas State Correctional Facility in Lansing for two years (1991-1992); and as an ABE/GED instructor for Saint Mary College Outfront for 13 years (1992-2004), the last ten years of which he was assigned to the Dwight D. Eisenhower VA Medical Center in Leavenworth (1994-2004). Over the course of these years, Gary was a teacher, mentor, and leader to many, many students. He was very proud of his former students and loved to stay in touch via Facebook! His true passion was researching his family's Genealogy. Gary also loved spending time with his children and grandchildren.
Gary was married to Ruth Mateel Peak on March 29, 1953. Together, the two created a loving home to six children. Gary was preceded in death by his wife Ruth, daughter Mary and step grandson Brian. On January 1, 1999, Gary married his childhood sweetheart Eva Pauline Gilman. Pauline survives in the home. Gary is also survived by his sons John Gary Woodward Jr. and wife Julie of Emporia, KS, Mike Woodward of Green Cove Springs, Florida, Dave Woodward of Newton KS, Josh Woodward and wife Gillette of De Soto, KS., his daughter Susan Sinclair and husband Gary of Atchison, KS, his step-sons Stephen and wife Chris Freed of Manhattan, KS, David and wife Julie Freed of Lisbon, IA and Robert and wife Janet Freed of Delta, CO., eleven grandchildren and nine great grandchildren, five step-grandchildren, one step-great grandchild.
Visitation will be Sunday, October 26 from 5:00 - 7:00pm at Leavenworth First Christian Church, 6th and Shawnee. Services will be Monday, October 27 at 10:00am in the same location. To express condolences to the family, please visit: http://www.davisfuneralchapelinc.com.
In lieu of flowers, the family requests donation be made to the Leavenworth First Christian Church, 130 North 6th, Leavenworth, KS 66048.
November 5th, Wednesday the Atchison County Fair Association is holding their annual meeting at 7 PM in the Effingham Blue Building. Members and Superintendents are requested to be in attendance.
One part of the 4-H pledge is to be aware of their community and to make contributions to help others. During October, a state-wide 48 Hours theme was implemented to showcase the outreach of 4-H. For Atchison county, a few examples of different club activities that did occur were: preparing reading resource bags for families with infants, community and neighborhood clean up, collecting for food pantries, and assisting with community celebrations. These and other community service activities continue during the year. 4-H does invite families with youth ages 7 to 17 to become members.
INVITATION
On behalf of Atchison County Community Junior/Senior High School and the ACCHS Chapter of the National Honor Society, we invite you to attend our Veterans Day Ceremony, to be held in the ACCJSHS gymnasium at 9:00 AM on Tuesday, November 11, 2014.
This year's program promises to be educational and upbeat but with the solemnity that should be accorded the day. Our band and choirs will perform, and much more is in the works. The entire program should not last more than an hour.
If you have photos of your time in the service that you would allow us to use for our video, we would love to use them. You may hand deliver or mail the photos to the Jr/Sr High School at the above address. Please make copies of the photos because we do not want to accidentally ruin your only photo.
So that we may escort the Veterans to the gymnasium as part of our ceremony, we would like all family members seated in the gym by 8:45 am. Please plan to join us for a reception in the commons area immediately following the celebration. You do not need to RSVP; however, we ask you to please contact us at 913.833.2240 or toll free 877.854.4615 by November 5 to ensure that you remain on our mailing list.
We look forward to having you in attendance at our ceremony in honor of the service of the men and women of our Armed Forces.
Sincerely, Deanna Scherer, Principal, ACCJSHS and Rachel Newquist, President, ACCHS Chapter National Honor Society
DAR NEWS
The Atchison Daughters of the American Revolution met for their regular meeting on October 11 at the Atchison Library. This month's meeting corresponded with the 124th anniversary of the National Society Daughters of the American Revolution. Members marked the occasion with an informative program on the Founders of the national society given by Donna Parish.
Future plans include the Second Annual Flag Retirement Ceremony, Nov. 11, 4:30 PM at Veterans Memorial by the Riverwalk. Flags are being collected at the Hardware Store for preparation for the ceremony. The Boy and Girl Scouts along with the DAR will be hosting this ceremony.
Kansas State Regent of DAR will be visiting the Atchison and Samuel Linscott DAR Chapters on Nov. 15, 2014. The next chapter meeting will be December 13, 2014.
COLLECT BARBED WIRE?
The Newsleaf is looking for some stories about barbed wire. Give us a call if you are a collector.
EFFIE LADIES ENJOYS TROLLEY RIDE
Twelve Ravishing Ritzy Effie Ladies and one guest, Betty Bunck, Everest, enjoyed taking the Atchison Haunted House Trolley ride, October 17. They heard several eerie spine chilling tales about the supernatural that inhabits the houses they viewed from the safety of the trolley. According to our guide, Denise, there had been several sightings captured in still photos and in the videos made by ghost hunters. Many of the ghost hunters confirmed supernatural activities in some of the houses. These allegations have caused Atchison to be declared the most haunted town in Kansas.
After the tour the Effie Ladies enjoyed dining at the Pizza Hut. Nancy Keith and Eileen Ellerman planned the tour.
THANKS
Thanks to my amazing family!!! We could not have done it without your help!!! Also thank you to all who came out and supported and who donated to the Shirley Amon Benefit !!! Logan did make her goal and she will be able to place 2 benches in the community to honor a very special lady of the community!! Feeling very blessed to live in our community!!!! Amy Rogers Rethman
HAPPY HOUR OCTOBER MEETING
Seven members answered roll call with "Something you enjoy doing in the Fall" when Denny Cunningham entertained the Happy Hour Club October 7th.
Mary Noll reported that she had mailed 1,000 Best Choice coupons and she still had 70 coupons on hand. She was paid $3.22 for postage.
For new business the members discussed the Christmas dinner. They voted to have Shirley Eckert fix the Christmas dinner. The date is December 14 at 1:00 p.m.
Margaret Diebolt will host the November 4 meeting at 11:30 a.m. at the Town and Country Senior Citizens Center in Effingham.
The meeting was turned over to Denny Cunningham and the members played Bingo.
USD 377 SCHOOL NEWS
CC RUNS IN LEAGUE TAKES SECOND
ACCHS Varsity girls came in 2nd place at the Big Seven League Cross Country meet hosted by Jeff West last Thursday. Individual medals went to Madison Bissell who placed 3rd, Beba Scholz was 5th, Madison Forbes was 12th and McKenzie Forbes was 13th. Hiawatha won first place. Jack Siebert ran well placing 3rd in the boys' race.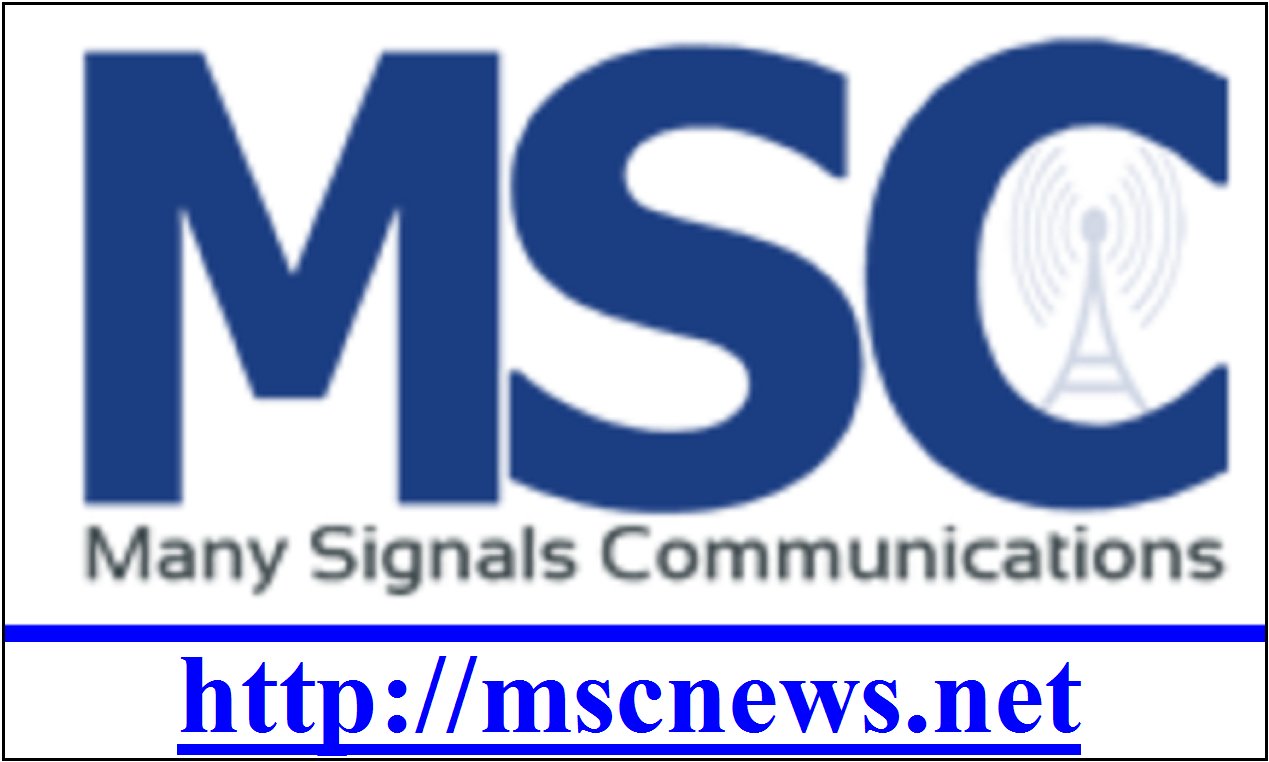 SCHEDULE THIS WEEK
October 20 Monday
PROFESSIONAL DAY–NO CLASSES
PRE-GAME SHOOT AROUND
Time: 3:30 PM to 4:00 PM Details: (Not mandatory)
JV FB –H- w/MH-MA
Time: 4:30 PM Details: Tiger Stadium
JH GBB -H- HOLTON
Time: 4:30 PM Details: JSHS Gym Game Order: 7th "A", 8th "A", Combined "B"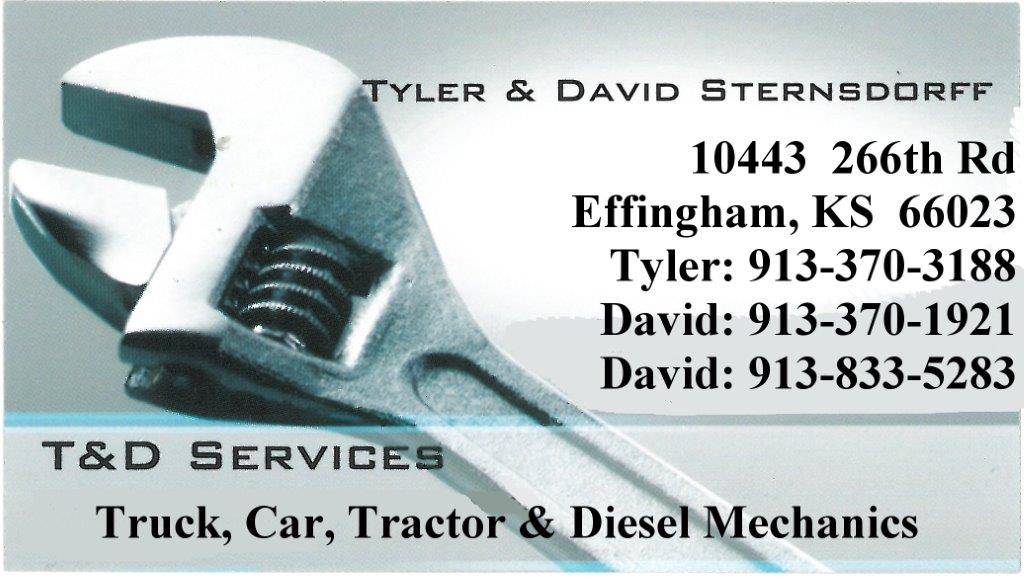 PLAY DINNER/FULL CAST PRACTICE
Time: 5:30 PM to 8:00 PM Details: JSH Aud Dinner - 5:30, Rehearsal - 6-
October 21 Tuesday
HS VB @ HIAWATHA (FR/JV/V)
Time: 5:00 PM (Dep 3:30, Ret 9:00 PM)
Details: 600 Red Hawk Dr., Hiawatha
JSH ACADEMIC ASSISTANCE
Time: 3:45 PM to 5:15 PM Details: JSH Library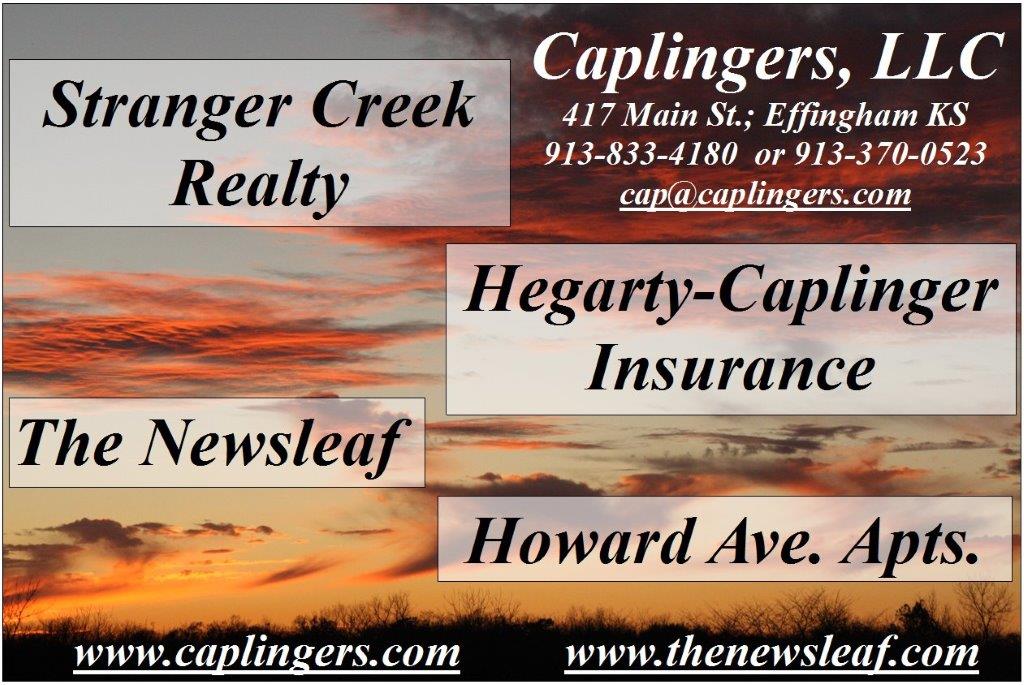 October 22 Wednesday
JSH FACULTY COUNCIL
Time: 7:30 AM Details: JSH Library
JSH SSR
Time: 12:57 PM to 1:12 PM Details: JSH
October 22 Wednesday
FOR MEETING
Time: 1:12 PM to 1:28 PM Details: JSH Room 117
AMBASSADORS MEETING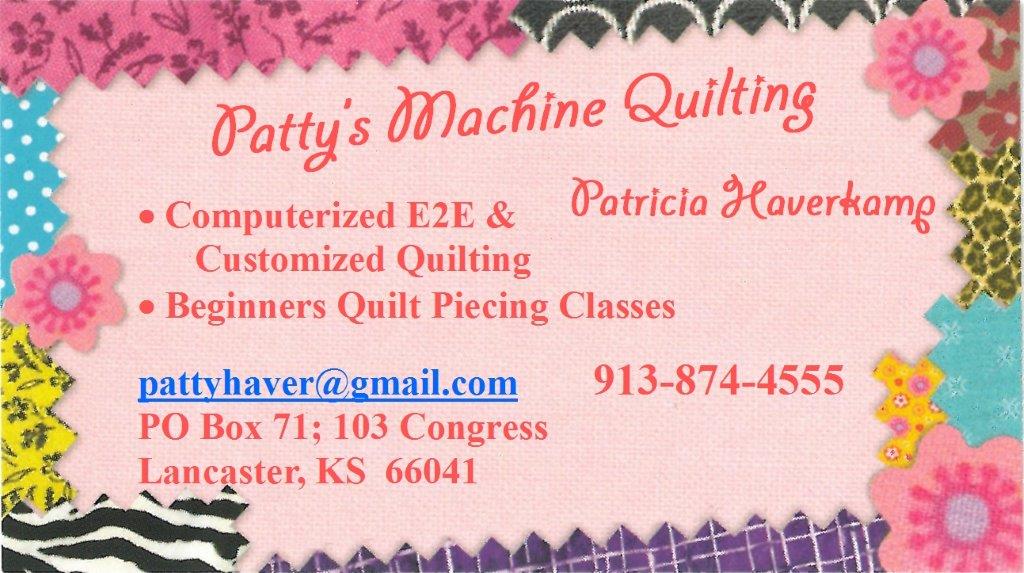 Time: 1:12 PM to 1:28 PM
Details: JSH Mrs. Dillon's Room
PROM COMMITTEE MEETING
Time: 1:12 PM to 1:28 PM Details: JSH Room 130
JSH SIT
Time: 3:30 PM Details: JSH Library
PLAY SOLO/SCENE WORK
Time: 3:30 PM to 4:30 PM Details: JSH Aud
HS SCHOLAR'S BOWL PRACTICE
Time: 3:25 PM to 5:15 PM Details: JSH Room 115 Mr. English scheduled
October 23 Thursday
EMPLOYABLE SKILLS WORKSHOP FOR 11TH/12TH GRADE
Time: 8:30 AM to 11:30 AM (lv 8:00, ret 12:00)
Details: Atchison Conf Ctr, 710 S 9th, Atchison
PLAY FULL CAST PRACTICE
Time: 7:00 PM to 8:30 PM Details: JSH Aud
October 24 Friday
ASSEMBLY SCHEDLUE
HS STUDENT COUNCIL FOOTBALL PINK OUT
JSH INDIVIDUAL PICTURE RETAKES
Time: 8:15 AM Details: JSH Commons
NHS MEETING
Time: 12:57 PM to 1:28 PM Details: JSH Room 128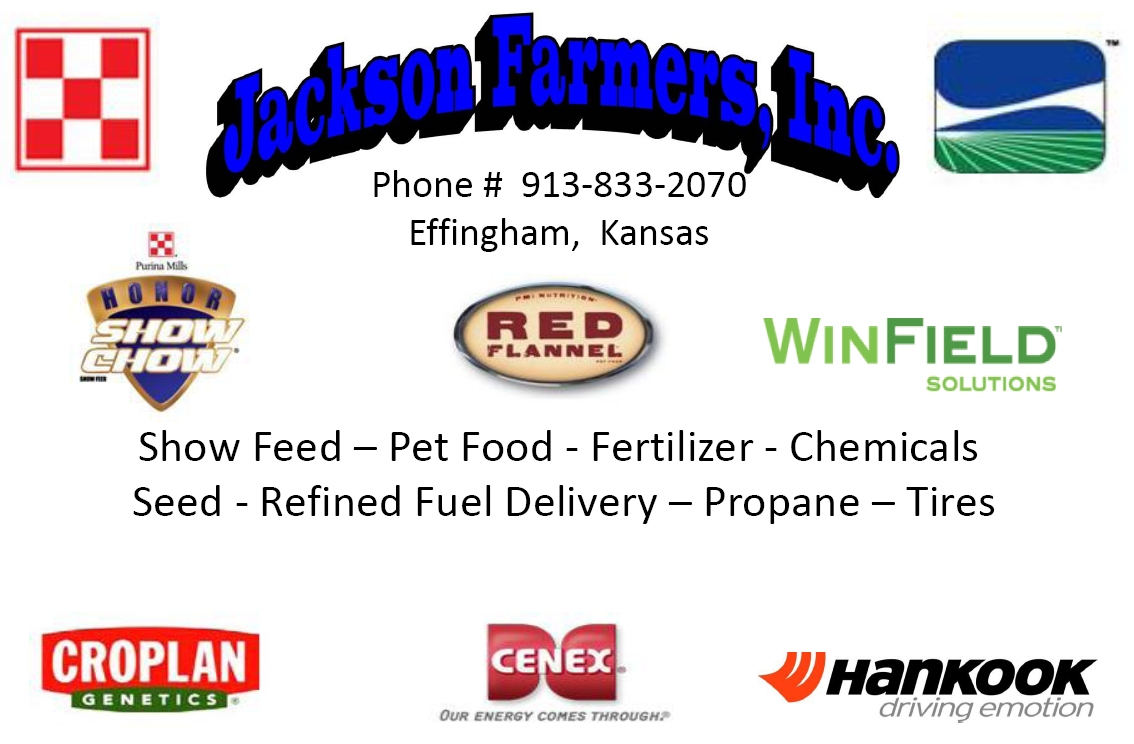 JSH PEP RALLY
Time: 2:48 PM to 3:15 PM Details: JSH Gym
PLAY SCENE WORK (CINDERELLA & KIDS)
Time: 3:30 PM to 4:30 PM Details: JSH Auditorium
HS FB H w/MCLOUTH
Time: 7:00 PM Details: Tiger Stadium *District Contest
October 25 Saturday
PLAY SET CONSTRUCTION
Time: 9:00 AM to 12:00 PM Details: JSH Aud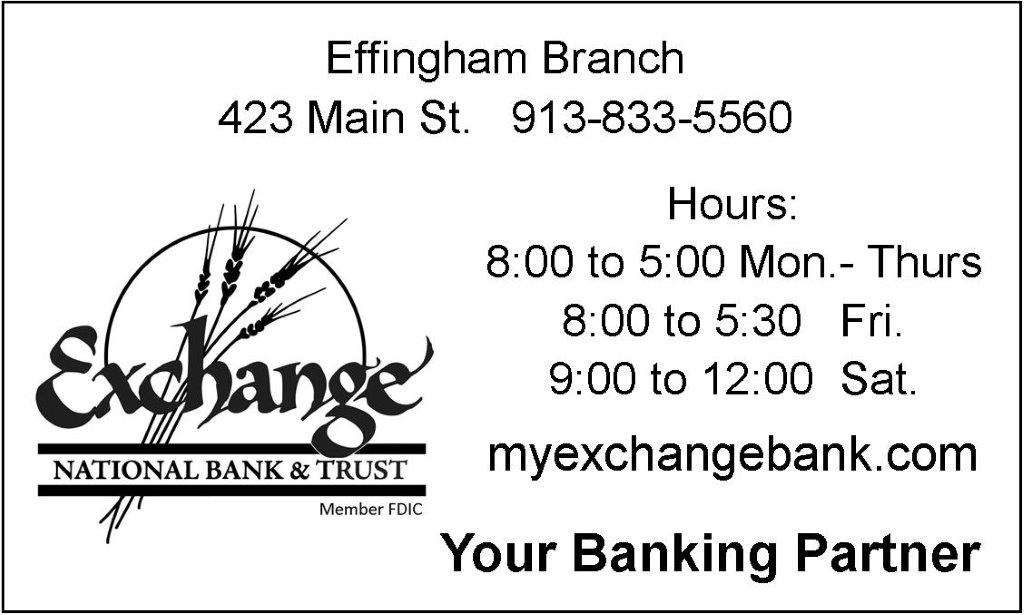 CLASS 3A REG CC @ RILEY CO.
Time: Girls Race 2:30, Boy's Race 3:30
Details: Leondardville Golf Course, N. Erpelding Rd, Leonardville, KS
CLASS 3A VB SUB-STATE @ HIAWATHA
Time: TBA Details: Hiawatha HS
October 26 Sunday
OPEN GYM (BASKETBALL)
Time: 5:00 PM to 7:00 PM Details: JSH Gym
MUSCOTAH NEWS ~ CJ Hanson
Hope all of you have been able to get some outdoor chores done this past week while we have had nice weather. I was able to get some painting done and some winterizing before the cold weather gets here.
There will be a Tinker meeting this Thursday, October 23 at 6:30pm in the community building. We have an opportunity to obtain a couple of vintage baseball teams for Tinker Day 2015 on July 25th. We need to meet to coordinate details so we can get the teams locked in for next summer. Everyone is welcome to come to the meeting and express your thoughts.
Don't forget to bring your little ghosts and goblins by the Muscotah Mercantile on Halloween evening. The store will stay open on October 31st until 7:30pm to hand out treats. It's always fun to see all the costumes.
Thought for the week: Even a woodpecker owes his success to the fact that he uses his head!
NEW BEGINNINGS ~ Jack Albright
WHERE THINGS GET LOST
The twenty-third Psalm is one of the most beloved chapters in the Bible. The blessings named in the first two verses are the everyday blessings that come to people who walk in the shepherd's footprints. The sheep are certain that they are on the right path when they see the shepherd ahead of them.
The sheep are confident that they are following the shepherd in paths of 'rightness' because they are constantly provided with food, water, rest, protection, comfort and restoration. The psalmist exults in all the loving benefits the sheep enjoy in the first three verses.
Verse four is the natural dividing line of this psalm. The first verses describe the marvelous benefits of having God as our perfect provider of all the needs of life. Three verses talk about God, but in the remaining verses the writer talks directly to God, the Great Shepherd, and the personal pronouns 'I' and 'you' enter the conversation. "Even though I walk through the valley of the shadow of death, I will fear no evil for you are with me. Your rod and your staff they comfort me." (Verses 4, 5: NIV)
This significant change of pronouns provokes questions like: What is my personal relationship with God? Is God only an ancient grandfather figure who dotes on spoiling his grandkids? Is God actually alive, well, healthy, strong, active and capable of literally leading me through my human jungle?
What happens? What changes within you when you enter the valley of the shadow of death? The psalmist stopped taking about God and began talking directly and personally to God.
The physical death of a loved one has brought many persons to a personal relationship with God. Being in the shadow of death demands sober reflection by every wise person. We will wisely ask ourselves, "Am I on speaking terms with God, or do I just speak 'about' God? Is God only one of many shepherds, or is he truly the one and only true shepherd? Will he become my personal shepherd?"
God is our "every-day, every-way, here-to-stay comforter, savior and friend. He is not just a special event God." Our loving God is with us when we become overwhelmed by everyday shadows, clouds, burdens, sorrows, doubts, fear, losses, sighs and tears. However, we limit God's supportive blessings when we block his healing touch by our unbelief. How tragic when humans double their loss by turning away from God when they face earthly loss.
Hymn writers J.H. Sammis and D. B. Towner gave the world a marvelous hymn in 1921 urging us to "Trust and Obey." "When we walk with the Lord in the light of his word, what a glory he sheds on our way. While we do his good will he abides with us still and with all who will trust and obey. Trust and obey, for there's no other way to be happy in Jesus, but to trust and obey. But we never can prove the delights of his love, until all on the altar we lay. For the favor he shows, and the joy he bestows, are for those who will trust and obey."
Our world is literally living in many shadows of death. I invite readers to join me in becoming a channel of blessing. May the love of God flow through me. May I tell the world of the Savior and be ready his service to do.
May God's holy presence illuminate the dark world where many precious things get lost.
COME ONE, COME ALL, BIG OR SMALL…
PUMPKINS, THAT IS!!
<![if !vml]>
<![endif]>
BRING IN YOUR DECORATED PUMPKIN (CAN BE CARVED OR DECORATED)
TO THE EFFINGHAM BRANCH OF EXCHANGE NATIONAL BANK & TRUST
<![if !vml]>
<![endif]>
DROP OFF BEGINNING: Monday October 27, 2014
PICK-UP WILL BE: Friday October 31, 2014
THE WAY IT WORKS:
The more votes you have, the better chance you have of winning. So come in on a daily basis and vote for yourself!! First, second and third-place prizes will be awarded for the persons with the most votes. Anyone is eligible, but only one entry per person!
LETTERS TO THE EDITOR
AND NOW FOR THE REST OF THE STORY!
The truth is, Governor Brownback and most Kansas legislators have worked hard to get more money into K-12 classrooms and have increased funding to educate our children each of the last four years. Claims that funds for schools have been cut, supposedly causing test scores to drop, schools to close, class sizes to go up and college tuition to increase are totally false.
Yes, there was a large reduction of $419 million to fund Kansas schools in 2009 when Mark Parkinson was Governor. The 2008 Great Recession hit Americans hard and state tax revenues dropped like a rock. Then, in 2011, the Federal government stopped sending emergency TARP funds to all states.
The Kansas Legislature made up the $219 million in Federal cuts by raising the amount spent from state tax revenues by $223 million. Brownback signed that budget bill.
But, our Legislators have consistently appropriated over 50% of all state funds for K-12 schools. This means that Kansas is already 4th in the nation and well above the percentage of state funding for school districts as compared to nearby states such as Missouri @ 34.9%, Nebraska @ 30.4%, Oklahoma @ 30.4%, Colorado @ 39.1%, and Texas @ 41.7%.
In addition, since 1998, taxpayers have doubled the amount spent to educate Kansas children. This school year, the average is over $13,000 per student.
After the Montoy school finance Supreme Court decision in 2005, the Legislature appropriated $1.1 billion more for Kansas school districts to spend. Most of that money was used to hire over 6,000 new employees. Only 40% were teachers. The rest were administrators and non-instructional staff.
In addition to this massive increase in State funds, Kansas school districts are sitting on $800 million more of our tax dollars in their bank accounts. So, claims that funding for schools have been cut are simply not true.
Now for the rest of the story!! Even with twice as much being spent, national test scores for Kansas students have remained flat during the past 15 years. This spring, only 31% have a composite score on their ACT test high enough to be ready for college. Also, national NAEP test results show that just one third of Kansas students are at grade level in reading and math. A fourth of our students drop out before high school graduation.
To improve student performance, Brownback and key Republican legislators have sponsored bills to increase reading skills by third grade and to fund all-day kindergarten. They also tried to fix the broken school finance formula so more money gets into the classroom. But these bills did not pass.
Fortunately, the very successful program initiated by Brownback to teach employable career skills was passed by the Legislature. As a result, enrollment has quadrupled to enable thousands of Kansas students to qualify for well-paying jobs right out of high school.
Airing false ads, suing the state legislature for more money and repeating the same misinformation over-and-over does a great disservice to every student, parent, voter and taxpayer in Kansas. The next time you hear a Kansas politician claim that they are going to "restore funding for schools," ask them how much more they are going to raise your taxes to get the same results.
Respectfully Submitted,
Dr. Walt Chappell
3165 N. Porter, Wichita, Kansas USA 67204
(316)838-7900(P) / chappells2u@cox.net
Former Kansas State Board of Education Member from Wichita
Author of Amicus briefs in Montoy & Gannon school finance law suits
Doctoral degree from Michigan State University in Instructional Systems Design.
GOVERNMENTAL NEWS
Unapproved Minutes of the Atchison County Commission Meeting of Tuesday, October 14, 2014
Pursuant to the law the board met in Regular Session with Chairman Jeff Schuele calling the meeting to order at 1:00 pm with Commissioners Mike Bodenhausen and Henry W. Pohl was present. County Clerk Pauline M Lee recorded the minutes. County Counselor Pat Henderson was also present.
Board recited the pledge of allegiance.
Minutes of October 7th were read, Chairman Schuele asked that raising mill levy be added to the sentence places to cut on the last paragraph, first page, Commissioner Bodenhausen made the motion to approve with the correction and Commissioner Pohl second the motion with Chairman Schuele called for a vote, all voted aye, motion carried.
Matt Dorssom, road and Bridge Superintendent appeared with requests for road signs, $887.20 and a request from BG Consultants for 20 percent of engineering services on project 3C-4511-01 for Dalby Bridge, $2600.00 and $1000.00 for the HRRR project on 262nd Road Intersection project, cost $1000.00, requests approved.
Matt told the board that the department went back to five day weeks 8 hour days starting this week.
Jamie Madison, new HR Director was present at the meeting.
Bill Pohl told the board that he will writing a check to the county to reimburse for the remaining amount of County Commissioners registration from May conference since he did not get to attend, he purchased two chamber certificates in the amount of $60.00, so he will write a personal check for $90.00 for the rest of the amount.
Resolution No. 2014-1397
RESOLUTION CONCERNING RURAL SPEED LIMITS FOR CERTAIN LOCATIONS WITHIN ATCHISON COUNTY
WHEREAS, K.S.A. 8-1560(h) gives local authorities who have jurisdiction over county or township highways to determine the proper maximum speed limit for said roads without the necessity of conducting an engineering or traffic investigation; and WHEREAS, K.S.A. 19-101a, 19-212 and 8-2002 authorize the Board of County Commissioners to enact resolutions regarding the establishment of speed limits upon roads within its jurisdiction; and WHEREAS, the road supervisor for Atchison County, Kansas, has reviewed the road conditions, sight distance, vehicle use and pedestrian use of various roads located within Atchison County, Kansas and has determined that it is necessary that speed limits be posted throughout the county as designated by this resolution; and WHEREAS, the Board has determined, after reviewing all the evidence presented it, that it is in the best interest of the public's health, safety and welfare to post speed limits as recommended by the Road Supervisor and Sheriff of Atchison County, Kansas.
NOW, THEREFORE, BE IT RESOLVED by the Board of County Commissioners of Atchison County, Kansas, that the following speed limits are established for county or township highways at the following locations:
30 miles per hour in any urban district;
30 miles per hour on Rawlins Road, beginning 500 feet south of 266th Road, northeasterly to the city limits of the City of Atchison, Kansas;
30 miles per hour on Sherman Road, from 266th Road on the south to the city limits of the City of Atchison, Kansas on the north;30 miles per hour on 234th Road from 1,000 feet east of the entrance to St.Pat's Church to 1,000 feet west of the entrance to St. Pat's Church;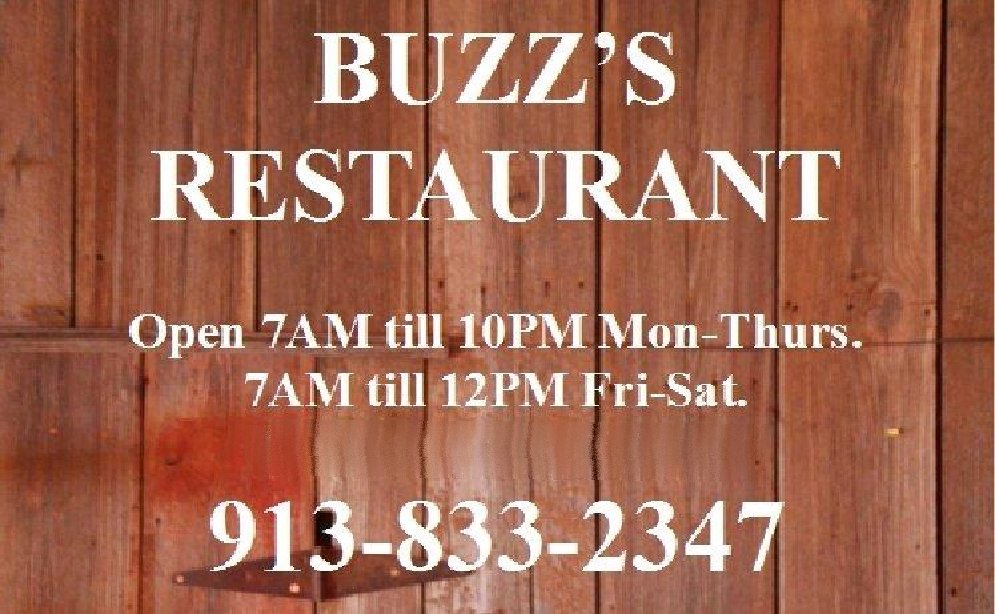 30 miles per hour on Rooks Road from 242nd Road to U.S. Highway 73;
30 miles per hour on 262nd Road from U.S. 59 Highway to Ottawa Road;
30 miles per hour on Country Club Road, from Grandeur Road on the East to Pawnee Road on the West;
30 miles per hour on Pratt Road, from Country Club Road to the City Limits of the City of Atchison;
30 miles per hour on 286th Road, from Fremont Street to Pratt Road;
30 miles per hour on Edwards Road, from US 59 Highway on the North to the South City Limits of the City of Effingham;
30 miles per hour on Greeley Road from 274th Road to 286th Road;
30 miles per hour on 274th Road between Rawlins Road and Phillips Road;
40 miles per hour on 314th Road from Sedgwick Road on the West to the end of the Road;
40 miles per hour on River Road beginning from the north city limits of the City of Atchison northeasterly approximately 8,518 feet to an existing 187 ft. concrete bridge; thence east approximately 3,727 ft., thence north to 306th Road;
45 miles per hour on Sherman Road, from US Highway 73 on the South to 266th Road on the north;
45 miles per hour beginning on Sedgwick Road from 298th Road at the south to 314th road at the north;
45 miles per hour on Ottawa Road from 262nd Road to U.S. 59 Highway;
55 miles per hour on other county highways;
BE IT FURTHER RESOLVED that the Road Supervisor is hereby directed to post appropriate speed limit signs, in accordance with the standards and requirements established for such signs in the 2009 edition of the Manual on Uniform Traffic Control Devices (MUTCD), for and upon the locations and streets and roadways designated in this Resolution.
BE IT FURTHER RESOLVED that all speed limitations established by any other previous resolutions for any of the road locations designated in this Resolution which are in conflict with the speed limitations established herein, are hereby rescinded and declared null and void and the speed limitations established by this Resolution shall control.
BE IT FURTHER RESOLVED that from and after the effective date of this Resolution, no person shall operate a motor vehicle on or over any street or roadway designated in this Resolution at a speed in excess of the posted speed limit established by this Resolution and any violation of the provisions of this Resolution by any person, unless exempted as provided for herein, shall be a public offense and shall be punishable upon conviction by a fine in an amount and in accordance with the provisions of K.S.A. 8-2118(c) and any amendments thereto.
BE IT FURTHER RESOLVED that Resolution 2013-1373 is hereby repealed and replaced by this Resolution.
THIS RESOLUTION shall become effective upon publication once in the official County newspaper.
ADOPTED BY THE BOARD OF COUNTY COMMISSIONERS of Atchison County, Kansas, this 14th day of October, 2014.
By: /Jeffery D. Schuele, Chairman/
By: /Henry W. Pohl, Commissioner/
By: /Mike Bodenhausen, Commissioner/
ATTEST: /Pauline M. Lee/, Atchison County Clerk
Board reviewed Resolution 2014-1397 revising speed limits with Atchison county and to repeal resolution no. 2013-1373, Commissioner Pohl made the motion to approve as presented to the board and to publish one time in the newspaper, Commissioner Bodenhausen second with Chairman Schuele calling for a vote, all voted aye, motion carried. 3-0.
Courtney Calhoon, from Administrative office appeared with October 15th bills for board to sign. Board signed off on real estate and personal property adds and abatements.
Shelly Nelson, Community Corrections Director appeared with the year-end FY14 outcome goals that she needs the board to sign off on , Commissioner Bodenhausen made a motion to have Chairman Schuele sign the paper in behalf of the county, Commissioner Pohl second with Chairman Schuele calling for a vote, all voted aye, motion carried.
Commissioner Bodenhausen made a motion to go into executive session for five minutes and to come out at 2:10 pm with County Counselor Pat Henderson present. Commissioner Pohl second with Chairman Schuele calling for a vote, all voted aye, motion carried.
Board reopened into regular session with no decision made.
Board discussed canvass of votes for the General Election, Board will have the canvass on Monday, November 10th at 9:00 am and then hold workshop after that and have their regular session starting at 1:00 pm and will not be holding a meeting on Tuesday, November 11th.
Commissioner Bodenhausen made a motion to adjourn at 2:25 pm with Commissioner Pohl second and Chairman Schuele calling for a vote, all voted aye, motion carried.
Attest: Pauline M Lee, County Clerk
VOTE, NOV. 4 ~ John Schlageck, Kansas Farm Bureau
As the 2014 election races toward the finish line on Nov.4, candidates from both parties have stooped to their old tricks of slinging mud, name calling and finger pointing at one another. Why can't candidates do what's right for this nation and focus on issues?
Instead we are forced to put up with elected officials who grow the government, do-nothing and engage in gridlock.
What Kansas and this nation sorely needs is leadership and a willingness among all elected officials to work together for the good of this country.
What do you think the framers of our constitution and this republic would say about what's going on in all three branches of government today?
What would Washington, Hamilton and Jefferson think about our way of conducting the nation's business?
What would Kansas's own favorite son, Dwight D. Eisenhower say about the way we're conducting this state and country's business today?
What would Ike, Alf Landon, Andy Schoeppel and other Kansas leaders of yesteryear think?
Profound?
Enlightening?
Telling?
Absolutely.
Where are the ideas for leading this great state and nation?
Isn't that what they're supposed to be doing?
Farmers, ranchers and businessmen cannot, and do not want to engage in the same game of blaming one party for the charade going on in Washington and among some of our own state leaders. This is a shared shame and a weakness that is ruining our state and nation.
In spite of claims to the contrary, taxes continue to increase. The only way for the tax-and-spend cycle to be broken is to hold candidates accountable. The citizenry of Kansas and this country must demand candidates clearly state their positions on the issues.
Today's politicians and the majority of the candidates have become so adept at ducking the issues. They rival a young Muhammad Ali's ability to float like a butterfly, always out of reach and accountability.
Not only do voters rarely have a chance to ask candidates questions, they have even less chance of receiving a worthwhile answer.
Some candidates also talk out of both sides of their mouth. They tell one gathering of voters one thing and others just the opposite.
They also barrage voters with wave after wave of rhetoric, hoping to obscure their real views. They're not called politicians for nothing.
At the end of the day, this year's election is just around the corner. Whether we like what's been happening in government or not, the mess we're in remains our own.
It's our system, and while it may appear broken, we still must vote. Past elections demonstrate rural voters can make a difference by their willingness to go to the polls.
Fiscal responsibility, a reduction in the size of government and increased productivity remain a sound prescription for this country's economic troubles. The bigger problem of cooperation and compromise while working together for the good of this country must be addressed as well if these remedies are to work.
Urge your friends, family and neighbors to cast their votes Nov. 4
John Schlageck is a leading commentator on agriculture and rural Kansas. Born and raised on a diversified farm in northwestern Kansas, his writing reflects a lifetime of experience, knowledge and passion.
AG Schmidt appeals Carr, Gleason death penalty decisions to the U.S. Supreme Court
TOPEKA – (October 16, 2014) – Kansas Attorney General Derek Schmidt today formally appealed the Kansas Supreme Court's decisions that vacated the death sentences of Reginald Carr, Jonathan Carr and Sidney Gleason.
On July 18, the Kansas Supreme Court upheld the capital murder conviction of Sidney Gleason but vacated Gleason's death sentence. One week later, on July 25, the Kansas Supreme Court upheld a single capital murder conviction each for Reginald and Jonathan Carr but similarly vacated both of their death sentences. Gleason's conviction arose out of Barton County and both Carr convictions arose out of Sedgwick County.
Schmidt announced in August his intention to appeal the Kansas Supreme Court's decisions, and today he formally asked the U.S. Supreme Court to consider the cases. A decision by the U.S. Supreme Court whether to hear the state's appeal in any or all of these three cases is expected before the end of the Court's current term in June 2015.
195 crime victims to receive support
TOPEKA – (October 13, 2014) – The Kansas Crime Victims Compensation Board awarded financial assistance to 195 victims of violent crime at its October meeting, Kansas Attorney General Derek Schmidt said today.
Awards were made in 89 new cases. Additional expenses were paid in 106 previously submitted cases. The awards totaled $307,085.93.
The Division of Crime Victims Compensation in Schmidt's office administers the Crime Victims Compensation program, which was established in 1978 to help victims of violent crime pay for their unexpected expenses such as medical treatment, mental health counseling, lost wages, dependent support and funeral expenses.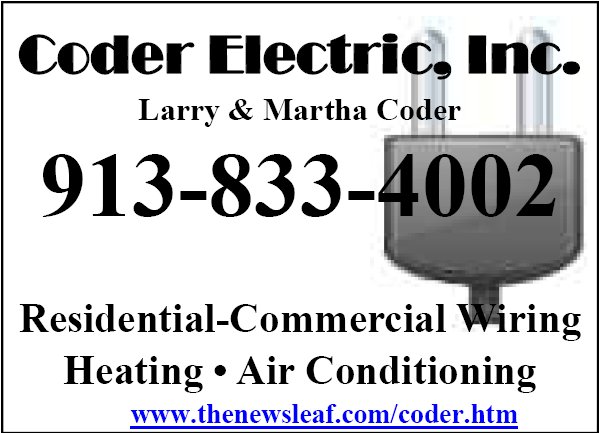 The state's three-member Crime Victims Compensation Board determines claims that are eligible for payment and how much money will be awarded to each claimant. Awards are limited to a maximum total amount of $25,000 with limitations of $5,000 for funeral expense, $5,000 for outpatient mental health counseling, $10,000 for inpatient mental health treatment and $1,500 for grief counseling for family survivors of homicide victims.
A portion of assessed court costs and fines, inmate wages, parole fees and restitution paid by convicted offenders provides funding to the program.
For more information about the Crime Victims Compensation Program call (785) 296-2359 or visit the Attorney General's website at www.ag.ks.gov.
Schmidt files objection to EPA's Proposed Rule on 'Waters of the U. S.'
TOPEKA – (October 13, 2014) – Kansas Attorney General Derek Schmidt announced today that he has filed a formal objection to proposed new federal water regulations that could significantly extend the regulatory reach of the federal government onto Kansas private property.
Schmidt and 10 other state attorneys general and 6 governors submitted a joint comment letter last week to the Environmental Protection Agency (EPA) identifying significant problems with the proposed new definition of "Waters of the United States." The EPA, along with the Army Corps of Engineers, proposed a new regulatory definition in April that would result in the intrusive regulation of small waterways, ditches and ponds on Kansas farms, ranches, and land development.
"The sum total of these provisions is that the proposed rule would place virtually every river, creek, stream, along with vast amounts of neighboring lands, under the Agencies' Clean Water Act jurisdiction. Many of these features are dry the vast majority of the time and are already in use by farmers, developers or homeowners," the attorneys general and governors wrote. "States by virtue of being closer to communities are in the best position to provide effective, fair, and responsive oversight of water use, and have consistently and conscientiously done so."
The joint comment letter asserts that the proposed rule unlawfully and unconstitutionally seeks to exercise federal jurisdiction over local water and land use management, while making it impossible for farmers, developers and homeowners to know when they may carry on their activities without obtaining an extremely expensive federal permit.
"This federal power grab is unnecessary, unwise and contrary to the Clean Water Act. We don't need a federal regulator on every acre of every field and pasture. The proposed rule needs to be withdrawn," Schmidt said.
The deadline for public comment on the proposed rule is November 14, 2014. A decision on whether to finalize, modify or revoke the proposed rule is not expected until 2015.
JENKINS WEEKLY UPDATE
KU Hospital's Ebola Response: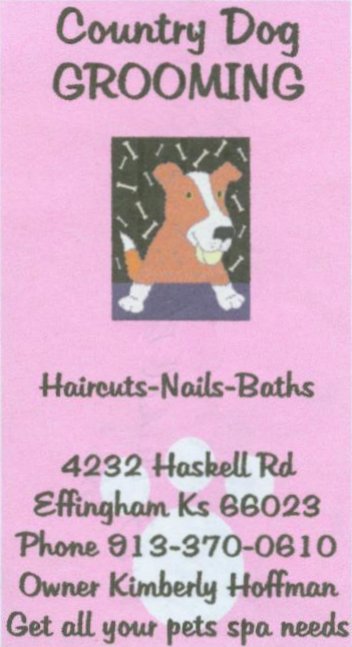 On Friday, I visited the University of Kansas Hospital to speak with the nursing and medical staff. This past week they were presented with the unprecedented challenge of treating a possible Ebola patient, who was later found not to have Ebola.
Medical staff relied on all available CDC guidelines for treatment, and then went above and beyond to ensure that other patients and medical staff were not exposed to Ebola.
CDC should consider KU Hospital as a model for the excellence we expect when reacting to the Ebola threat, and I expect them to work with other hospitals across Kansas to ensure that they stand ready to effectively face down this deadly virus.
I would like to thank KU Hospital for showing me the precautionary measures they have taken in order to both properly care for the patient and prevent the spread of Ebola.
To watch Kansas First News' report on the Ebola threat, click here.
Medicare Open Enrollment Season:
Medicare Open Enrollment started on October 15th this week and runs through December 7th. I want to encourage folks with Medicare to review your current health and prescription coverage, and compare with new plan offerings.
Many resources are available for people with Medicare, their families, and caregivers to review:
Visit www.Medicare.gov to review available coverage and enroll in a new plan if you decide to make a change, or call 1-800-MEDICARE (1-800-633-4227) for 24-hour assistance to discuss coverage options and answer any questions.
You can also contact my Topeka District Office at 785-234-LYNN (785-234-5966) and one of my caseworkers can assist you with the enrollment process.
During this open enrollment season, I want to remind everyone with Medicare to never give your personal information to anyone who is making unsolicited phone calls selling Medicare-related products or services. If you believe you have been a victim of Medicare fraud, information is available at www.stopmedicarefraud.gov.
Increasing Cost Transparency When It Comes To Your Health Care:
Next Tuesday, I am hosting a briefing on Capitol Hill focused on ways Congress can help empower consumers with information that will allow them to make informed decisions when they seek out health care.
The briefing will be held in conjunction with David Newman, Executive Director of the Health Care Cost Institute (HCCI). HCCI is a non-partisan organization working on a healthcare cost website that will provide free local healthcare quality and cost data for consumers.
As health costs continue to rise, and individuals around the country are losing the coverage they liked due to passage of the Affordable Care Act, I feel it is crucial that consumers have reliable data and cost transparency so we can change the way Americans consume healthcare.
Local Business Tour in Chanute:
On Monday, I toured local businesses Schell Electronics and Optimized Process Furnace in Chanute as part of my continued efforts to hear from our job creators and employees.
At Schell Electronics, I was told healthcare was their primary concern. Schell pointed to one employee, whose premiums will be going up from $200 to $400 next year, due to passage of the Affordable Care Act. I shared what my Republican colleagues and I have done in the House to combat the negative effects of this legislation, and promised to continue work to repeal provisions in the law that are hurting employees and driving up costs for American families.
To read the Chanute Tribune's report on my visit to these hidden gems, click here.
Local Business Tour in Paola with State Representative Vickrey: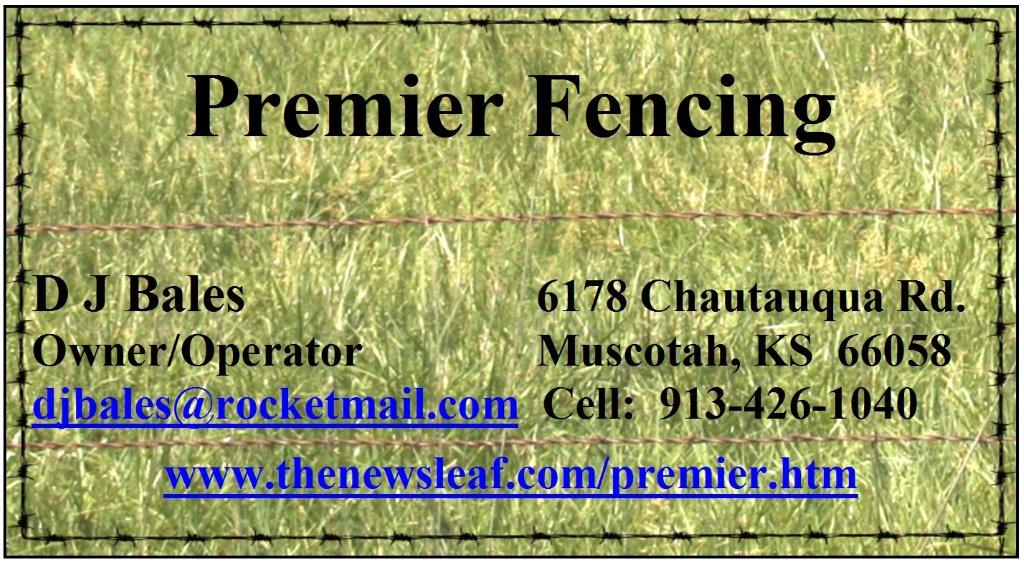 On Wednesday, I joined State Representative Jene Vickrey on a tour of local businesses in the downtown square of Paola. We spoke with employees at Spring of China, Great Clips, Hibbett Sports, and VIP Nails.
Local Business Tour in Oskaloosa:
On Friday, Oskaloosa Mayor Eric Hull and I went around Oskaloosa's town square to visit local business owners and hear legislative concerns. We stopped by Hallmark, Kansas Secured Title, F.W. Huston Medical Center, the local Farm Bureau, MHS Engineering, CPA Bradley E. Hammel's office, the State Bank of Oskaloosa, Cathy's Style Shop, and PIA Friend Realty. Thanks to Mayor Hull and all the employees who shared their concerns with me!
Around the District: Neodesha, Fredonia, Holton, Topeka, Fort Scott, Valley Falls
On Monday, I spoke with the staff at AgEagle in Neodesha. It was extremely beneficial to learn about the construction of their innovative air-crafts and their work to gather more precise data with modern equipment.
I also stopped in at Fredonia Pharmacy to visit with owner Doug and Nina Fowler about a CMS ruling on rural pharmacists and rural healthcare.
On Tuesday, I toured Harvesters Distribution Center in Topeka, which serves 26 counties in Northeast Kansas and Northwest Missouri. This organization helps feed over 140,000 people every month, all thanks to dedicated volunteers who give freely of their time hosting food drives and gathering donations. Our discussion focused on ways organizations like Harvesters are working to end hunger in our communities.
After Harvesters, I traveled to Holton to get an insurance update from Cindy Hower, of Kellerman Insurance.
It was a privilege to tour Tri-Valley Developmental Services in Fort Scott. Tri-Valley is an organization committed to providing opportunities to persons with disabilities and it was great to learn about the excellent work they are doing for the community. I want to thank Dee Cullison and Barbara McCord for their hospitality.
I spoke to the Fort Scott Rotary Club about a number of issues facing our nation. It was extremely beneficial to listen to their ideas and feedback. Thank you to everyone who came to the meeting! To watch KSNF's report on the meeting, click here.
On Friday, I went to Valley Falls to talk to the folks at AgValley and Mayor Charlie Stutesman about business this season and hear some of their concerns. Top on their list: overregulation and crippling taxes.
AG Schmidt: Florida company to pay fines and penalties for violating Kansas consumer protection laws
TOPEKA – (October 14, 2014) – A Florida company will pay more than $21,000 in fines and penalties for violating the Kansas Consumer Protection Act and the Kansas Credit Services Organization Act, Kansas Attorney General Derek Schmidt announced today.
Cypress Law Group Inc, doing business as The Cypress Law Group, P.L. of Fort Lauderdale, Florida, agreed to a consent judgment ordering them to pay $21,500 in investigative fees and civil penalties. In addition, the firm must pay $5,400 in restitution to two Kansas consumers. The investigation stemmed from a consumer complaint regarding fees paid to the firm for assistance in requesting a loan modification from a mortgage servicer. It was determined that the Cypress Law Group was advertising and providing debt management services to Kansas consumers without a license and charging grossly inflated prices for similar services that were readily obtainable by licensed credit services organizations.
Judge Rebecca Crotty approved the judgment in Shawnee County District Court.
"Companies doing business in Kansas must respect Kansas laws," Schmidt said. "We continue to vigorously pursue violations of the Kansas Consumer Protection Act and the Kansas Credit Services Organization Act."
Kansans who believe they may have been the victim of a scam should contact the attorney general's office by calling (800) 432-2310 or online at www.InYourCornerKansas.org .
MISCELLANEOUS PRESS RELEASES
Delaware WRAPS Leadership Team to Meet October 22
Wetmore, KS: The Delaware River Watershed Restoration & Protection Strategy (WRAPS) Program will host a Stakeholder Leadership Team meeting at the Glacial Hills RC & D, 334 2nd St. in Wetmore on Wednesday, October 22 from 9:00 am – 12:00 pm. This meeting is free and open to the public.
The Delaware WRAPS Stakeholder Leadership Team meets every 6-8 weeks to discuss water quality challenges and opportunities in the Delaware watershed, and to allocate cost-share funds to assist landowners in implementing best management practices on agricultural land that will improve water quality.
For more information, contact Melissa Arthur, Delaware River WRAPS Coordinator, at delawarewatershed@gmail.com or 785-284-3422.
2014 KANSAS SPEAKS SURVEY FINDS WIDE DISSATISFACTION WITH POLITICS
6TH ANNUAL POLL TO BE RELEASED SUNDAY
HAYS, Kan. -- Along with findings that the Kansas governor's race is extremely tight, the sixth annual Kansas Speaks Survey, prepared by Fort Hays State University's Docking Institute of Public Affairs, finds similar tightness in public perception of the job performance of the two major political parties.
One-third (33 percent) of respondents are satisfied with Gov. Sam Brownback's efforts to improve the Kansas economy, and 47 percent were dissatisfied. Satisfaction was higher among the younger and Republican respondents.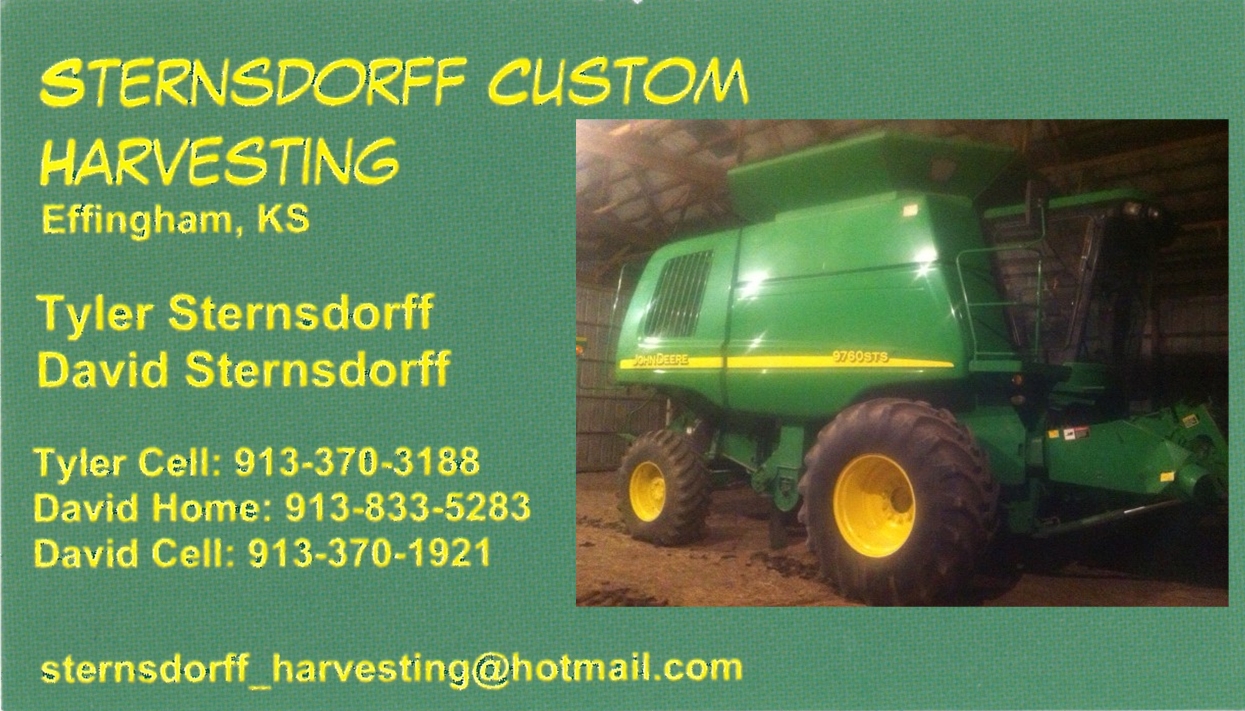 Just under one-third (31 percent) of respondents were "very" or "moderately satisfied" with Republican leaders' efforts to improve the Kansas economy, while 43 percent are "very" or "moderately dissatisfied." Dissatisfaction was higher among the older and Democratic respondents.
Democrats do not fare much better: 33 percent are "very" or "moderately satisfied" with Democratic leaders' efforts to improve the Kansas economy, while 37 percent were "very" or "moderately dissatisfied." The rating was higher among Democrats and respondents of Hispanic ethnicity.
Between Sept. 10 and Sept. 27, 952 random adult residents of Kansas were contacted by telephone and asked a series of questions to measure their opinions of elected officials and preferences for public policies. The response rate was 53.6 percent. Of these 952 respondents, 685 said that they voted in the 2012 election. The margin of error for these estimates is plus or minus 3.8 percent.
Full results of this year's Kansas Speaks will be released Sunday, Oct. 19, in tabloid inserts in The Hays Daily News, The Wichita Eagle and The Topeka Capital-Journal.
In the perennial question of how they feel about Kansas as a place to live, a strong majority, 85 percent, of respondents say Kansas is at least a "good" place to live, and only 3 percent said it is a "poor" or "very poor" place to live. The rating was higher among Republican respondents and respondents who were Asian or white.
However, while half of respondents, 50 percent, said the Kansas economy is at least in good condition, 61 percent are "very" or "moderately concerned" that economic conditions in Kansas will threaten their families' welfare.
When asked about Kansas government spending only, 29 percent of respondents said that Kansas government spending should be increased, 35 percent said it should be decreased, and 37 percent said it should "remain the same." When asked about Kansas government spending together with taxation, 50 percent of respondents favor "somewhat" or "much lower" taxes and spending, 24 percent favored "somewhat" or "much higher" taxes and spending, and 26 percent favored "no change."
Some other findings in the 2014 survey:
Among those respondents who favored "somewhat" or "much higher" taxes and spending, 74 percent preferred higher income taxes, 49 percent preferred higher sales tax, and 32 percent preferred increasing property taxes.
A huge 97 percent of those favoring higher taxes and spending supported more funding for grades kindergarten through high school (K-12), 82 percent supported more funding for state colleges and universities, and 89 percent supported an increased in funding for social services.
Among those respondents who favored lower taxes and spending, 72 percent preferred an income tax cut, 57 percent preferred a sales tax cut, and 80 percent preferred a property tax cut.
Of those supporting a decrease in taxes and spending, 16 percent support funding cuts for grades K-12, 33 percent support cuts for state colleges and universities, and 17 percent support a funding cut for social services.
Two-thirds (66 percent) of respondents favored increasing taxes on large corporations. The support for increasing taxes was higher among Democrats, Independent voters leaning Democratic and Independent voters.
More than half (58%) of respondents favored "increasing" taxes on top income earners. Republicans and less-educated respondents tended to be more supportive of lower taxes on top income earners. Only 7 percent of respondents favored higher taxes on the middle class.
ICYMI: Kansas Agribusiness Industry Endorses Senator Pat Roberts
***From KGFA and KARA Release***
Topeka, KS - The Kansas Grain and Feed Association (KGFA) and the Kanas Agribusiness Retailers Association (KARA) have enthusiastically endorsed Senator Pat Roberts for reelection to the United States Senate.
Tom Tunnell, President and CEO of both KGFA and KARA, cites a multitude of reasons for the endorsement, "Senator Pat Roberts has shown unwavering leadership and support for Kansas Agribusiness and the state as a whole."
"He has been a champion for agribusiness as the ever-increasing regulatory burdens from Washington stifle Kansans' ability to feed the world. For example, the Senator has taken the lead on several issues, including halting the EPA's takeover of streams and farm ponds, and helping producers fight the listing of the Lesser Prairie Chicken as an endangered species that would result in considerable economic hardship."
"His efforts to bring the National Bio and Agro-Defense Facility (NBAF) to Manhattan will make Kansas be on the cutting edge of scientific research. The project has created over 1,000 construction jobs, will create over 300 permanent positions, and will bring a $3.5 billion injection into the Kansas economy over the next 20 years."
"With Senator Roberts as your choice in November, you get a straight shooter, a proven track record, and a man of integrity. No one else on the Senate ballot has those credentials."
TEAM OF FHSU STUDENTS MAKES FINALS OF NATIONAL 'HACKATHON' COMPETITION
HAYS, Kan. -- A team of students and their advisor will travel to the state of Washington in November to represent Fort Hays State University as one of just 12 universities to qualify for the finals of the national Be "U" Hackathon competition for 2014.
FHSU was selected in September as one of 25 universities to participate in the competition, which is a function of the United Athletes Foundation and supported and sponsored by Microsoft Supplier Diversity.
Melissa J. Hunsicker Walburn, interim chair and assistant professor of informatics, learned today that FHSU was one of the 12 finalists. "These students collaborated effectively across different majors to advance a creative, innovative idea," she said. "While I couldn't be more proud of the hard work, countless hours and dedication of these students and their faculty advisor, I hope their success inspires other talented FHSU students to pursue similar opportunities with confidence in what they are learning here."
Dmitry Gimon, assistant professor of informatics, is the faculty advisor for the FHSU team. The students are Eric Stumon, Oakland, Calif., sophomore; Nicholas Hoffmann, Wichita junior; Brittani Tran, Liberal senior; and Joshua Gale, Phillipsburg senior. Under the rules, Hoffman and Gale are designated as coders; Stumon and Tran are non-coders. Graduate student Yangbin "Nathan" Zhou, Zinzheng, China, is the team's technical advisor.
Walburn also credited Ken Moreno, Hays senior, for assisting with the video presentation that moved the FHSU team into the Hackathon finals.
"The contest rules required a video presentation of the group and their idea," she said. "Ken is a media studies student who spent many hours with this group. He filmed them and worked many late nights to edit this winning submission. While not a formal member of the Hackathon team, he deserves to be recognized as a major contributor to this success story."
The FHSU team will make a presentation of its idea during the finals from Nov. 12 through 14 at Microsoft headquarters in Redmond, Wash.
The other finalists are Claflin University, Clark Atlanta University, Hampton University, Howard University, Lincoln University, Morehouse University, North Carolina A&T University, the New Jersey Institute of Technology, Old Dominion University, Spelman College and the University of Washington.
"This is a great day for the Tiger Nation," said Dr. Mirta M. Martin, FHSU president. "Our people of excellence and our programs of distinction continue to make us the destination of choice. We are proud to earn this national recognition. As I said in September when we were announced as one of the 25 universities originally chosen for the competition, FHSU is known for its innovation and exploration, so something like the Hackathon is part of our DNA."
Gimon said Hackathon officials had advised the teams not to divulge the ideas they will promote at the finals so as not to equip the other teams with competitive information. "I am very excited to see our team members' excitement!" he said. "The atmosphere in the team is great. They all are looking forward to compete in the next step at Microsoft headquarters in Washington. That is a fantastic opportunity for our students. I am also excited about the great support and help that we have received from the Fort Hays State community. I am happy and proud to be a part of this event."
The Be "U" Hackathon competition is designed to leverage the talents and resources of the emerging minority collegiate community to enable students to create innovative technologies. Teams compete for scholarship prizes and, potentially, for the opportunity to showcase their concepts to industry executives.
Judges for the competition will include key members of UAF, Microsoft, the U.S. Hispanic Chamber of Commerce, the U.S. Black Chamber of Commerce and the Asian/Pacific Islander American Chamber of Commerce & Entrepreneurship.
About the United Athletes Foundation
The United Athletes Foundation, founded by former NFL player Reggie Howard, is a 501c3 public non-profit organization created in 2008 by a group of professional athletes who understood their unique role in improving the lives of both the athlete fraternity and society in its entirety. To date, more than 150 professional athletes are associated with the UAF, including members of the NFL, NBA, MLB, WNBA and professional boxing.
The UAF also boasts an impressive board of directors and board of advisors, including, but not limited to, Chairman Gordon Brown, co-founder; Vice-Chairman and two-time Super Bowl Champion Ray Lewis; NBA Hall of Fame great Julius "Dr. J." Erving; Major League Baseball legend Hank Aaron; NFL Hall of Famer Jim Brown; and civil rights leader and former United Nations Ambassador Andrew Young.
Photo ID: From left, Brittani Tran; Joshua Gale, Nicholas Hoffmann, Eric Stumon, Yangbin "Nathan" Zhou and Dmitry Gimon.
WILDLIFE AND PARKS REPORTS
KDWPT AND CONSERVATION ORGANIZATIONS TEAM UP FOR WILDLIFE AND HUNTERS
Land acquisition made possible through collaborative effort
BLUE RAPIDS–The Tuttle Creek Wildlife Area has grown by almost 500 acres as the result of a collaborative effort by The National Wild Turkey Federation (NWTF), Pheasants Forever (PF), Quail Forever (QF), and the Kansas Department of Wildlife, Parks and Tourism (KDWPT). The conservation organizations and KDWPT partnered to acquire a 484-acre tract of land adjacent to the Tuttle Creek Wildlife Area in Riley County. The tract, which is open to public hunting, permanently protects habitat vital to many species of wildlife, including turkey, pheasants, quail and prairie chickens. The acquisition also improves access to 550 acres of the existing Tuttle Creek Wildlife Area.
"It's great to see conservation organizations work together with state wildlife agencies to increase public access opportunities for outdoor recreation," said Robin Jennison, KDWPT secretary. "In Kansas, where less than three percent of the land is in public ownership, projects like these and our continued relationships for conservation are extremely important."
In addition to providing partial funding for the land acquisition, the conservation organizations worked with KDWPT to help the acquisition pass through the Legislature.
NWTF, PF/QF and Ducks Unlimited (DU) signed a memorandum of understanding earlier this year, creating a historic partnership to ensure wild bird habitat conservation and North America's hunting heritage remains strong for generations to come.
"This particular acquisition is a shining example of what the conservation community can accomplish when we all work together for a unified cause," said Jared McJunkin, NWTF Great Plains District conservation field supervisor. "While this is the first successful land acquisition for the NWTF in Kansas, we believe additional projects will follow."
The NWTF and PF/QF are national nonprofit wildlife conservation organizations working to conserve wildlife habitat and our outdoor traditions. The NWTF (www.nwtf.org) has 36 chapters across Kansas, and the organization's "Save the Habitat. Save the Hunt." initiative was launched with goals of raising $1.2 billion to conserve more than 4 million acres of essential upland wildlife habitat, create at least 1.5 million hunters and open access to 500,000 acres for hunting, shooting and outdoor enjoyment nationwide.
Since 1982, Pf and QF (www.pheasantsforever.org) have impacted more than 10 million acres of wildlife habitat in the U.S., of which more than 175,000 acres have been permanently protected and opened to public hunting. There are 36 PF and 13 QF chapters in Kansas, where the organization has spent more than $4.7 million enhancing wildlife habitat on more than 437,000 acres. Events conducted through various partnerships and the organization's grassroots network of chapters, have provided nearly 13,000 youth with positive outdoors experiences.
MIKE RADER NAMED AVIAN CONSERVATIONIST OF THE YEAR
Rader is recognized for his significant contributions to bird conservation, education
PRATT – If you've ever cracked open an issue ofKansas Wildlife & Parksmagazine and read the "Bird Brain" column, you've learned about birds from Mike Rader. If you've ever attended an EcoMeet or Kansas Archery in the Schools event, Rader played a pivotal role in that. If you've ever teamed up on a bird count conducted by the Kansas Department of Wildlife, Parks and Tourism (KDWPT), chances are Rader showed you the way. It's these contributions and so many more that make it no surprise that Rader, Wildlife Education Coordinator for KDWPT, was named Avian Conservationist of the Year by the Kansas Ornithological Society (KOS). Rader received the award at the fall meeting, Oct. 3-5, and if you ask his nominator, Chuck Otte, there couldn't have been a more deserving person to recognize.
The KOS's Avian Conservationist of the Year Award is given each year to an individual who has made significant contributions to bird conservation and/or education; Rader has done this and more.
"Conserving our avian resources has become Mike's life long, all-consuming work," said Otte, Geary County KSU extension agent and past KOS president. "Certainly, Mike's birding is his passion, but making sure that we still have birds to watch has become his driving force."
"Mike spends considerable time working on projects that will benefit birds and all wildlife, and helping other people learn more about the wildlife around them," said Otte. "He has turned us into better conservationists."
Apart from KOS, Rader also serves a member of the Kansas Association for Conservation and Environmental Education.
For more information on KOS and the Avian Conservationist Award, visit ksbirds.org.
For more information on KDWPT's wildlife education programs, visit ksoutdoors.com and click "Services," then "Education."
HUNTERS WELCOMED AT KANSAS STATE PARKS
State park and wildlife area cabins can serve as great base camps for hunters
PRATT – Staff at Kansas Department of Wildlife, Parks and Tourism's (KDWPT) state parks and wildlife areas extend an open invitation to all hunters looking for a fun, affordable base camp this season. Often located within just a few miles, some even within walking distance, of some of the state's most popular public hunting areas, KDWPT cabins are a great way to enjoy the outdoors long after shooting hours are over.
Offered in either "deluxe" or "sleeper" styles, KDWPT cabins provide comfort and convenience at an affordable price. Depending upon the season and amenities offered, nightly fees vary from $35 to $110 and can sleep anywhere from four to ten adults. Deluxe cabins offer heating and air conditioning, a bathroom, shower, and often a furnished kitchen equipped with a refrigerator, stove, microwave, and coffee pot. Sleeper cabins are a little more rustic with fewer amenities, but are still equipped with heating and air conditioning, as well as electricity. Beds are included, however guests are required to bring their own linens at all cabins.
Reservations can be made online at reserveamerica.com as far out as 364 days in advance and as soon as three days in advance. If booking on a Friday, cabins must be reserved for both Friday and Saturday, and cabins booked on a Saturday must be reserved for both Saturday and Sunday. Hunters wishing to make a reservation one to two days in advance my contact the nearest state park office for availability, or call (620) 672-5911 for assistance.
For more information on state park cabin locations and amenities, visit ksoutdoors.com and click "State Parks / Reservations."
HISTORY IS FUN ~ Robert D. Caplinger
Part 20, THE BATTLE OF WESTPORT, OCT. 23, 1864
150 years ago, this coming Thursday, the 23rd, the Atchison County Men in the 12th Regiment of the Kansas Militia were fighting in the Battle of Westport in what is now the Country Club Plaza in Kansas City, Missouri, when Kansas was saved from invasion.
The following is from Cutler's History of Kansas: "On the morning of October 23, the advance of Gen. Curtis' army, comprising the First, Second and Fourth Brigades, under Gen. Blunt, was at Westport; the main body of the militia at Kansas City; Gen. Pleasanton, with three brigades of cavalry, on the road from Independence to Byrom's Ford, and Gen. McNeil with one brigade on the road to Hickman's Mill.
"The rebel army was encamped on the west bank of the Big Blue, their line extending southwest from Byrom's Ford.
"Early in the morning the brigade of Col. Blair, consisting of the Fourth, Fifth, Sixth, Tenth and Nineteenth Regiments K. S. M. (cavalry), with the Ninth Wisconsin Battery, a section belonging to the Colored Battery under Lieut. Minor, and McLain's Battery moved from Kansas City to Westport.
"About 5 o'clock in the morning, the First, Second and Fourth Brigades, with McLain's Battery, moved out from Westport to meet the enemy, the line, when formed, consisting of the First Brigade on the right, the Second Colored and Sixteenth Kansas on the left resting on the road, McLain's Battery at the edge of the timber, half a mile to the rear. The Second Brigade was soon brought up on the right. Col. Jennison describes the progress of the battle, in his official report, thus:
"Our skirmish lines soon encountered the enemy swarming through the corn-fields and in the timber southwest of Warnell's, and the battle of Westport was speedily opened. Meanwhile the thunders of artillery to the left told that our lines were engaged along the entire front. After a contest of varying fortunes for some minutes on our right, the First Brigade was withdrawn to the timber, in the rear of Bent's house, perhaps an eighth of a mile from its former position, while the Second Brigade took the road to the right leading to Shawnee Mission, and passed down through Kansas on the rebel flank. After this our entire line was pressed back to the north bank of Brush Creek, while the whole available force was rallied for a general advance. Pushing forward rapidly through the valley, we soon regained our original position, driving the rebels at all points, until our entire line was fairly out of the timber and occupied the open country, our skirmishers swarming along the fences and stone walls, with which the position was so thickly intersected. In spite of the determined resistance of the enemy, our forces moved steadily forward until, about a mile to the east and south, a heavy body of cavalry was visible emerging from the timber, when a general charge was ordered. Swinging into a trot and then a gallop, six companies of the Fifteenth, under Lieut. Col. Hoyt, took the left of the road and myself the right, with the Third Wisconsin Battalion, two companies of the Second Colorado and one of the Fifteenth. The Fourth Brigade, under Col. Ford, was also led by 'fighting Jim' in a dashing charge well up to the front. Then, when both armies were in plain sight upon the prairie, the rebels broke, and in thorough disorder began a precipitous retreat, which was hastened by the well-served artillery and dashing onsets of Pleasanton's forces, on their right and rear. This, briefly told, is how the battle of Westport was fought and won."
At Indian Creek the following order was issued: GENERAL FIELD ORDER: So much of General Order No. 54, headquarters Department of Kansas, as proclaims martial law in Northern Kansas, is hereby revoked. The enemy are repelled and driven south. Our success is beyond all anticipation. The General commanding delights to relieve the people north of the Kaw, of the burden. By order of Maj. Gen. Curtis.
Under this order, the militia of Northern Kansas (which included the Atchison County 12th Regiment) were relieved, returning to Kansas City, and thence home.
———————————————-
CLASSIFIED ADS