You are our Visitor
The June 30, 2015 Edition
of
The Newsleaf
Vol. 12 Issue 24
QUOTES
"Morning is the best of all times in the garden. The sun is not yet hot. Sweet vapors rise from the earth. Night dew clings to the soil and makes plants glisten. Birds call to one another. Bees are already at work."- William Longgood
"The difference between rising at five and seven o'clock in the morning, for forty years, supposing a man to go to bed at the same hour at night, is nearly equivalent to the addition of ten years to a man's life."- Doddridge
"Next to temperance, a quiet conscience, a cheerful mind, and active habits, I place early rising as a means of health and happiness."- Flint
"Early rising not only gives us more life in the same number of years, but adds, likewise, to their number; and not only enables us to enjoy more of existence in the same time, but increases also the measure." - C. C. Colton
BETWEEN THE ISSUES
FRONT PAGE
ACCHS NHS Work To Improve School
Members of the National Honor Society and some special volunteers were present last week working on the landscaping at the front of the Junior-Senior High Building on Tiger Road. Those in attendance were: Maddison Meeks, Matie Meeks, Kendra Rodecap, Baylee Pitts, Madison Martin, Liz Miller, Jentry Scherer, and Patrick Sullivan. Also helping were: Jennifer Miller, Luke Miller, Wade Joyce, Sterling Jackson, Blaze Hollands and Martin Construction, John and Deanna Scherer, Jaclyn and Jordan Scherer. The front side of the structure has had many of the shrubs removed, some trimmed and generally spiffed up.
"...it's extra EFFORT that separates a winner from second place
...DESIRE, determination, discipline, and self-sacrifice
Put these all together, and even if you don't WIN, how can you lose?"
JESSE OWENS, Olympic Champion
Hometown Teams now Home in Atchison County Historical Museum
Hometown Teams: How Sports Shape America – the traveling exhibit from the Smithsonian Institution is now open in Atchison County' Museum in the Santa Fe Depot. The Gala-Tailgate Party-Barbecue-Chamber After Hours – First Pitch community opening is Tuesday – June 30th starting at 5 p.m. until all the innings are played.
The big opening party is free and open to everyone and will feature good food (Iron Horse Barbecue and more tailgate favorites) a chance to get first look at the new exhibit, get a free pedometer and start proving Atchison can out walk all the other Hometown Teams exhibit stops and get chances to win three 4-Packs of Royals tickets to be given away for FREE.
"The exhibit is drawing in good crowds already and we just had the official opening day," said Chris Taylor, executive director of the Atchison County Historical Society. "We had people peaking in and visitors having to get a look even when we were still assembling the exhibit. One family from Philadelphia is even planning to change their route home to come back through next week to see the whole exhibit."
For the throwing out the first pitch night in the museum on Tuesday June 30th the Historical Society is encouraging everyone to wear their team colors and show who they root for. Taylor said he is encouraging all of Atchison County to start thinking about their own favorite sports moments and to plan on sharing them on the Atchison County Sports Wall in the exhibit.
"We have one space set aside for visitors to add their own memories of sports games, players or the impact playing on a team had on their lives," said Taylor. "We are starting up today – a new Facebook question for everyone to nominate their top Atchison County sports moments/people or teams for the Atchison County Sports Top 10 – there are so many things I have discovered so far – I can't wait to see what the community memories get added to the cool stuff we've found so far." The museum experience features the cool and colorful Smithsonian exhibit, local companion exhibits and both online and Facebook add on stories.
"To get everything – you have to come to the museum – check us out online and visit on Facebook," said Taylor. "A few things will hit all three – but some stories and some of the things shared by the community over the next 6-weeks might just be in the museum or just online. Like the 1866 baseball game between Atchison and Kansas City that was such a huge rivalry only Wild Bill Hickok could handle the umpire duties…and there are so many more stories already and we are just starting."
The exhibit will continue in the museum through August 9th, 2015 with numerous special events and programs set up and a few more that are still in the works.
Some of the events to come are:
Tues-June 30 Opening Day Gala–Tailgate at Hometown Teams
Chamber After Hours 5-6:30 pm +.
Thurs-July 9 6:30 p.m. The Monarchs in our Hometown
Phil Dixon–baseball historian–co-founder Negro League Baseball Museum.
Sat-July 11-Family Day at the Museum 10 am- 1 pm activities for youth and families – prizes and more.
Sun-July 12-4 pm Mike Zogry–tour scholar–Anetso, the Cherokee Ball Game – a centuries old game – a precursor to lacrosse.
Thurs-July 16-Pioneer Club 4th-7th grade students special Hometown Teams night – 5-7 pm
Sat-July 18-Special Amelia and Sports Day – open until 8 pm stay cool in the museum before the fireworks.
Tues-July 21-Evening Program–The Forgotton Jayhawk–John McLendon. 6:30 pm – Atchison connects to the Lincoln Kittens –
Thurs-July 23-evening hours–pending: CHIC DOWNING DAY –
Special Program 6:30 pm–Athletic Cathedrals of Kansas Jordon Poland – from KS Sports Hall of Fame
Sat-July 25-JOE TINKER DAY in Muscotah -Old Time Baseball Game – NOON with Topeka Westerners v. Lincoln Olympics
Sat-Aug 1-Hometown Teams Family Day at Riverfront Park – 9 am – noon.
Tues-Aug 4-Hometown Teams at the Atchison County Fair
Sun-Aug 9-FINAL DAY – Hometown Teams
For more details visit the Atchison County Historical Society online at www.atchisonhistory.org or on Facebook.com/AtchisonHistory.
The Historical Society will give away 3 sets of 4 Royals tickets & parking pass to visitors who complete the museum survey during the exhibit or take part in the Walking Scorecard challenge by taking a pedometer and turning in their walking results over the course of the exhibit. To enter visitors only need to fill out the survey or walking scorecard with their name and email (or regular mail or phone) to be contacted if they are randomly chosen to receive tickets.
Hometown Teams is brought to Atchison, Kansas by the Smithsonian Institution, Museum on Main Street Program and the Kansas Humanities Council.
WEDDING ANNOUNCED
John William Sanders married Marcelline Higley Vaughan on June 7 at her ranch with forty people in attendance, including her son Brett of Excelsior Springs, MO and her daughter Michelle of Akron, OH. Brett works for ClayCoMo Ford and Michelle teaches psychology at the college. The newlyweds are both retired and will live at the farm West of Effingham.
FREEDOM PARTY
The Cummings Christian Church will host a Freedom Party Friday evening, July 3. There will be food, blue rock shoot and fireworks. Starting at 4:00 p.m.
DELFELDER-HAMNER REUNION
The Delfelder-Hamner Reunion was held June 14 at the Blue Building in Effingham with 40 family members attending.
One wedding was reported Donald Lowe and Leah Winchell on March 21. Donald is the grandson of Nancy Delfelder Lowe.
Two births were reported. Tiffany Renae Sherrill on February 6. Tiffany is the great granddaughter of Delmae Delfelder Holden.
Leighton Malone Hordie on March 17. Leighton is the great grandson of Lloyd and Brenda Kay Delfelder Reichart.
One death, Maxine Mallory Randall of Colby, KS, daughter of Ernest and Dessie Delfelder Mallory.
Letters were received from Mary Jane Erikson of Colorado and Nedra Shultz of Arkansas.
A silent auction was held with a good variety of items to bid on.
Relatives attending came from Oskaloosa, McLouth, Valley Falls, Holton, Atchison, Bendena, Holton, and Effingham in Kansas; Warrensburg, Kansas City, St Joseph, Holt and Summit in Missouri.
June 12, 2016 will be the next reunion.
VBS AT UNION CHURCH
The Effingham Union Church is holding Vacation Bible School for all the children of the community, from Sunday, July 12 to Thursday, July 16 from 6:00 p.m. to 8:30 p.m. First a light meal is served then comes the Bible stories, activities, games, crafts and fun galore!
Kids come and discover God's Plan 4U=Jesus! At SonSpark Labs! Please join us as we experiment with fun and excitement of SonSpark Labs! You will discover God's awesome plan.
All the kids of the community are invited to come and join in the fun of SonSpark Labs!
For more information call Linda Montgomery at 785-872-3773, or email L.Montgomery@schenckprocess.com.
NITE CIRCLE
Nite Circle met at the Effingham Union Church Educational Building on June 15 with Julie Boyle as hostess. Cindy Ladd, chairperson, called the meeting to order with prayer and welcomed everyone. Charlene Gigstad presented devotions from the book, "Jesus Calls"—God will take care of you.
Plans were completed for serving the Vacation Bible School meals on July 13 and July 15.
Nite Circle is in charge of the church service on July 19. Gentry Linscott will speak about her mission experiences. The special offering will go to the Atchison County Food Pantry (Christian Church) and Pantry of Hope in Nortonville. The Nite Circle will give Gentry a donation.
The Nite Circle Summer Picnic will be Sunday, July 26 at 6 p.m. at the Charlene Gigstad home. Everyone should bring a side dish. Meat and drinks will be furnished.
Courtney Caplinger updated the group on the camp attendance and costs. There was discussion on ways to help the children with camp expenses.
Nancy Fasse asked the group to provide some workers for the Farm Bureau annual meeting on August 20. Some members volunteered to help.
Julie Boyle shared with the group with "Shoes in Church."
The next meeting will be the picnic on July 26.
TERRY FCE NEWS
Terry FCE hosted the Farmerette ladies and guests with a program titled "The Buzz On Bees" at the Cummings Christian Church Friday, June 19th.
The tables were beautifully decorated with black cloths and yellow runners, Bee bedecked Mug Mats, prizes, and little plastic egg Bees containing "Bit of Honey." Laverne Fowler welcomed guests with a special "Bee Welcome"
containing many BE words.
Guests were educated on many facets of the Bee Industry from Jacqueline Janorschke, granddaughter of Terry member Diana Rooney. Ms. Janorschke not only knows her Bee Business, but among her many credits she was St. Joseph Apple Blossom Queen, Miss Heartland's Outstanding Teen, a recent contestant in Miss Misssouri State Pageant and has received Grand Champion on her FFA Honey Project at the State Fair in Missouri. She has also been involved in public speaking and gave her presentation of her first place Missouri FFA Public Speaking speech to the audience. She delighted the ladies with a beautiful vocal solo following her Bee presentation.
Susan Cummings, rural farm wife, spoke of having her own business of tending bee hives and making lotions, lip balm and other bee products. Lucky number winners were given bee products made by Mrs. Cummings. She emphasized the fact that without bees we would not have any food. If anyone sees a swarm of bees they should immediately call her, a local
bee keeper or the Atchison County Extension Office.
Rachel Lanter, K-State Extension Intern, emphasized how important it is to Be Happy and Live Life Fully.
FCE Award winners were announced. The college scholarship winner was Blair Fowler, who will be attending Washburn University, and the Character Counts Award winner was Blake Fowler. Blake entered the contest with his "Responsibility" essay. Eileen Acheson won the Heart of FCE Award and Laverne Fowler and Ida Taliaferro received member recognition for 60 years in FCE.
Attendees had the opportunity to bid on "White Elephants" brought by members to raise money for future scholarships.
Terry FCE members were in charge of the "Be Fed" salad luncheon. The ladies were encouraged to Be Generous with quilts and blankets to aid the Project Warmth for the Kansas Department of Children and Families. LaRachelle Young welcomed the 22 quilts given to her and explained the necessity of contributing to the program. The children of the Cummings Christian Church painted three machine stitched Bible stories on quilts and gave them to the project. They were set together by Patty Vessar for gift giving.
Charlotte Rathert, volunteer from the Pantry of Hope in Nortonville, Kansas explained the necessity to Be Caring and donate to the pantry. The pantry dedicated their beautiful new building Thursday evening June 18. A nice crowd attended the ribbon cutting ceremony. The generosity of givers furnishes meals for an average of 30 families each week.
The Atchison County Extension Office designed Bee appropriate programs for the Bee Day and encouraged the members to Be Safe traveling home, Be excited about FCE and Be you: You are one of a kind, and Be all you can Be.
BIRTH ANNOUNCEMENT
Peighton Jo Bell was born June-26th weighing in at 6 lbs 13 oz and 19.25 inches long. The parents Brad and Chelsea (Morland) Bell are doing well. The paternal grandparents are Dennis and Lisa Bell. The maternals are Matt and Ellen Morland. Great grandparents are Duane and Mildred Hawk; Ron and the late Phyllis Morland; late Deane and Helen Bell and Margaret and the late Tom Gaskell.
CUMMINGS CHRISTIAN CHURCH NOTES
Saturday, June 20th men of the church gathered for their monthly Men's Breakfast. A group went to mow at Mission Lake Camp following the breakfast getting ready for this week's campers.
Sunday Dan Atzenweiler honored the Fathers in the church. Charles Fowler received the honor of being a member the longest of any of the men there. Each father was presented a knife made by Dan Atzenweiler.
The Cummings Christian Church will be hosting a Freedom Weekend Picnic with a BBQ cook out, blue rock shoot and games for the kids on July 3. A firework show will end the evening. Come eat and enjoy the food and fellowship watching the blue rock shooters and fireworks.
Plans are under way for a Fall Revival to be held September 25-27th. David Neiss, Rolla, Missouri will be preaching at the services with DeKalb Christian Church Worship Team, Circleville Christian Church Cowboy Band and popular music artist Rusy Rierson furnishing the music on different nights. Visitors are welcome to attend.
Sermon series to begin Sunday, July 12th will be a four week journey through "What it looks like to be a Biblical Church member" taken from the book I am a Church Member by Thom Rainer. Invite someone to come with you and hear these interesting messages.
Church rummage sale will be held July 9-11. Proceeds go to pay fees for campers to Mission Lake Camp.
Vacation Bible School will be held August 10-14. More details will follow.
Boxes for servicemen will be collected on Sunday, June 29th for "Remember our Troops." They love any sweet treats or necessary items.
S & E Club to MEET
The Sewing and Embroidery Club will meet Tuesday, July 7th at KFC. If you care to come for lunch several ladies come from out of town and will be there at 11:30. Otherwise the meeting will begin at 1 p.m. Anyone interested in sewing is welcome to come. Elke Lassiter, McLouth, Kansas will be giving the demonstration on her felting machine. She will show the attendees the various uses for the machine including greeting cards and garments.
July meeting of the Atchison Genealogy Club will be Tuesday, July 7th at the Board of Education meeting room at 2:00 pm. Sister Judith Sutera will talk about Mt. St. Scholastica History and will review her book The Vinedresser's Notebook. Anyone interested may come to this special presentation.
PRAYER VIGIL TO REMEMBER
Trinity Episcopal Church would like to invite the Atchison area community to attend an ecumenical service to remember the nine faithful Christians killed in Charleston, SC, and to pray for an end to racism in this world. A free-will offering will be collected to send to Charleston. All are welcome to attend! It will be held Thursday, July 2 at 6:00 p.m. at the Trinity Episcopal Church located at 300 S Fifth St.; Atchison, KS.
MUSCOTAH NEWS
We can handle temps in the 80's this week. Nice! Hopefully the holiday weekend will be nice for all the festivities. Have fun and be safe!
The Half-Century Club will have their monthly lunch get-together Monday, July 6th at noon in the community building. It's a great time to meet with friends and neighbors with great food.
The Muscotah Cancer Support Group will meet Monday evening, July 6th at 6:30. If you are undergoing treatments, are in remission, are a caregiver, or just want to lend an ear plan to attend. A short business, member updates, and refreshments are part of each meeting.
Danlie Marie Merz arrived in the world on June 23rd. Her parents, Ethan & Kristin think she is the most beautiful girl in the world! Congrats!
There will be a Tinker Ball work day on Wednesday, July 1st at 5pm. On Thursday, July 2nd there will be a Tinker meeting in the community building at 6:30. The Vintage game is coming soon. Want to volunteer to help on game day? Can you bake an apple pie? Please come to the meeting or contact Jeff @785-872-3211.
WOW! Fair times are approaching! The Brown County Fair in Horton will be July 7th—10th. The parade will be Tuesday, the 7th, at 6:30 pm. The Atchison County Fair in Effingham will be August 4th—8th. The parade will be Tuesday, the 4th, at 7pm.
It's time to mention those in our community who have a birthday in July. They are: on the 1st—Lucille Cameron, 3rd—Bill Speer and Lisa Merz; 4th—Tyler Stevens; 7th—Lila Wilson; 8th—Tari Martin and Angie Krieder; 10th—Dale Miller; 11th—Janet Schesser and Deb Schirmacher; 14th—Mary Beth McLenon and Carolyn Myers; 15th—Tom Fassnacht; 18th—Mason Schmitt; 20th—Marje Cochren and Denny Rush; 21st—Johnny Smith; 22nd—Holden Thompson; 23rd—Mark Vittetoe and John Krieder; 24th—Allison Handke, Lance Smith, and Ali Merz; 25th—Dollie Rohlfs and Duane Oswald; 28th—Bonnie Hochstetler; 29th—Curtis Stirton; and on the 31st—Anna Armstrong and Jan Oswald. Happy Birthday wishes to all of you!
Those celebrating an anniversary in August are: on the 1st—Jim & Sharman Heineken; 4th—Larry & Ginger Self; 9th—Jeff & CJ Hanson; 10th—Larry & Lori Self, Doug & Candy Schmitt, and Dale & Wanda Small; 12th—Kirk & Cindy Gaskell; 14th—Justin & Becca Leitch; 16th—Jeff & Beverly Reichart; 27th—Aaron & Melinda Handke; and on the 31st—Nathan & Cherise Smith. May "your" day be special!!
Thought for the week: Good depends not on things but on the use we make of things.
NEW BEGINNINGS ~ Jack Albright
HELLS ANGELS OR "ONE OF THESE"
The following story is true: (Told by Malcolm Gigstad)
We were on vacation near Sturgis eating in a nice restaurant when a man and woman entered and sat at a table near us. They were dressed like the original Hell's Angels without the name on the back of their jackets. Full leather gear with chains, signs, symbols, tattoos, long tangled wind-abused hair. His face was covered with unkempt hair. Her face resembled dry wrinkled leather. Cleanliness was questioned.
As we silently ate our food the Holy Spirit spoke these words to me: "Tell them that God loves them." I was stunned: "How can I possibly tell those people that God loves them? They are not Sunday School children!"
Then God gave the method. I went to the cashier and bought six large cookies and asked the waitress to deliver them to the biker's table.
The surprised bikers asked who sent the cookies and the waitress pointed to us. The large leather-clad woman pushed back from her table and came to stand beside us and angrily demanded, "Why did you send us these cookies?"
I simply told her the truth, "God wanted me to tell you that he loves you and that is why I sent you the cookies."
Her face went from anger, to confusion, to a flood of tears. Through her sobs she said, "That is the kindest thing anyone has ever said to me."
Then her husband came and asked why I made her cry. I said, "God loves you and he wants you to know that he loves you." His face also contorted and suddenly his whiskers were moistened with a flood of tears.
Those Hells Angels impersonators were two of those that Jesus referred to as the little people who are hungry, thirsty, sick, naked, in prison…that we are supposed to minister to.
Jesus plainly tells us that as we minister to those in need…that we minister to him.
"The King will reply, Truly I tell you, whatever you did (or did not do) for one of the least of these brothers and sisters of mine, you did it (or did not do) for me." (Matthew 25: 40 NIV) (Parenthesis mine)
Have you ministered to any Hells Angels lately?
Same Thing Works ~ Pastor Al Schirmacher
"Insanity: doing the same thing over and over again and expecting different results." Albert Einstein
Einstein was an idiot. Actually, Einstein was a genius; but we're not so bright in our application of his quote.
Change is important, when necessary. Perseverance is also important, sometimes more important.
Allow me to illustrate from three realms:
My hobby is birding (also known as birdwatching). I go to different natural areas within an hour range of home, hike, and watch/listen for birds. I go to the same areas quite frequently, and watch/hear different birds all the time. In other words, I do the same things, and get different results. Why? Migration, nesting, weather and other change factors all affect the birds (and butterflies, and other natural features) that I'm experiencing; my constancy allows for changing experiences.
I am married, for nearly 34 years now. While our addresses and methods have changed, we have not changed life partners, and we still do many of the same things we have done over the last 34 years, because perseverance is important in lifetime relationships. Our constancy helps keep us in love.
I am a Christian, and pastor a church. It's critical that I do the same things over and over again: preach and teach God's word, visit and love brothers and sisters in Christ, share Jesus with those who do not know Him, persevere in my personal relationship with Christ, apologize and be transparent when I mess up (which I do) – and allow those same things, done diligently over and over again, to impact others, and so grow, develop, change a church.
Change is good. Our hearts, our methods, our approaches all need to change – but change against an unchanging standard, a standard of love, a standard of truth. Perseverance is also important – not as a reflection of stubbornness or reaction to fear – but as a way to handle change around us, and as a way to impact others.
So be a little insane. Do the same things over and over again, when they are the right things, the loving things. Watch for results.
OBITUARIES
William G. Caylor, 84, of Paradise Lake, Effingham, KS, passed away Wednesday, June 24, 2015 at the Atchison Hospital.
Funeral services were held 2:00 pm, Monday, June 29, 2015 at the Becker Chapel in Effingham with Rev. Jeff Cochran officiating. Burial followed in the Lancaster (KS) Cemetery. Family received friends from 1:00 pm until the time of service at the funeral home. Memorial contributions in honor of Mr. Caylor are suggested to the American Heart Association. Words of remembrance and comfort may be left online at www.beckerdyer.com
Bill was born June 24, 1931 in Rich Hill, Missouri, the son of John and Mary Ellen (Noah) Caylor. At the age of 17, Bill joined the US Air Force where he retired after 23 years as a Master Sergeant. Bill served as a flight engineer for C130's having flown many missions during the Korean and Vietnam Wars. While in the Air Force, Bill was able to graduate with a Bachelor's degree in Business Management from Midwestern State University, Wichita Falls, TX. Following his retirement from the military, Bill had worked for the former Rockwell International Steel Foundry in Atchison, was a Deputy Sheriff for Atchison County and had been in charge of the Deputy Sheriff Reserve Officers organization, worked security at the Golden Eagle Casino at Horton, and he and his wife, Deleta, had managed the Best Western Motel in Atchison for 12 years. Bill was a member of the Effingham Union Church and former member of the American Legion Post #6 in Atchison. Bill enjoyed fishing and loved the time he got to spend with his children, grandchildren and great-grandchildren.
Bill was married to Deleta D. Robertson on June 28, 1953 in Lamar, MO.
Survivors include his wife of 61 years, Deleta Caylor, of the home; son, Bill (Glenda) Caylor, Everest; daughter, Cindy (Thomas) Jones, Leavenworth, KS; four step sisters, Marilyn Sue Hastings, Alberta Petruskevich, Joanne Hutchinson, and Majorie Harris; grandchildren, Brian (Sara) Caylor, Brandon (Ashley) Caylor, Adam Caylor, Ben Dodge, Rusty Sullivan, Denise Jones, Tabatha Jones and Chrystal Caylor; six great-grandchildren, Lola, Elijah, Amaya, Zoey, Abby, and Tyler.
Bill was preceded in death by his parents and a brother, John.
Patricia Jean Pruett, 81, of Lancaster, KS died Monday, June 22, 2015 at the Atchison Hospital.
Mass of Christian Burial was held 10:30 am on Friday, June 26, 2015 at St. Louis Church, Good Intent. Burial followed in the Sunset Memory Gardens, Atchison. Parish Rosary was recited at 6:30 pm on Thursday, June 25th, 2015 with visitation following at the Becker-Dyer-Stanton Funeral Home. Memorial contributions are suggested to the St. Louis Church, St. Luke's Hospital, or Sacred Heart Church and may be sent in care of the funeral home. Condolences to the family may be left online at www.beckerdyer.com.
Patricia Jean Zeit was born on October 3, 1933 in Atchison County, KS the daughter of Albert and Merle (Douglas) Zeit. She graduated from Huron High School in 1951. She worked at Berry's Hatchery and Electra Manufacture and then as a housewife and homemaker. She was a member of the St. Louis Church, Good Intent and served on the Altar Society. She enjoyed her family and grandchildren.
Pat was married to Bill Pruett on April 18, 1952 at St. Louis Church. Bill preceded her in death on October 1, 1996. Survivors include a son Dan (Kim) Pruett, Lancaster, KS, a daughter; Karen (Bill) Moeck, Atchison, KS, a sister, Mary Lou Hurst, Effingham, KS, eight grandchildren, and thirteen great grandchildren. Her parents, husband Bill, daughter Sandra Hoffman, four brothers; Gene, Charles, Jerry, and Richard Zeit, and sister, Doris Whaley preceded her in death.
LAND IS SACRED ~ John Schlageck, KFB
Almost every farmer has said in one way or another, "My life begins with the land." Look at it any way you want but this bedrock principle remains as it has for generations. Land ownership is the key to farming and ranching. Farmers are proud of the crops they grow and the land they work.
From the time our first ancestors dropped seeds into the ground to today's farmer who uses global positioning satellite, they were and are linked to the land. It's who they are and defines the vocation they have chosen.
Many Kansas farmers and ranchers have raised their families, crops and livestock on ground that has been in their families for generations – for some more than 100 years. When producers farm land that long, it becomes part of them. It is their way of life. Something they do each and every day. A vocation that always occupies their time and mind.
The land is something they cherish and love. Seeing it bring life to the seeds they sow is an experience farmers anticipate each year. They look forward to cultivating the crop and protecting it from insects that would cut yields and rob grain from people who depend on this precious food source.
Farmers also anticipate the coming of each year's harvest when they gather the fruits of another year's labor. Not only do this nation's farmers produce great quantities of grain but they also take pride in producing a top-quality product – one of the finest and healthiest in the world.
Farmers often take better care of their land and livestock than they do themselves. The fondest wish of most farmers is to pass their land on to their children. They work for years, and often a lifetime, to leave a legacy of good land stewardship.
Most farmers learn about conservation and respect for their land from their parents. They continually seek new and better ways to work their soil to ensure they are able to pass it on to succeeding generations.
One farmer friend once told me, "If I thought for one minute I was ruining my land, I'd give up farming."
Land is the lifeblood of a farmer or rancher whether it helps them produce grain or livestock. Producers have a deep-seated feeling of honor to be the owner and caretaker of land that has been in their families for generations.
They understand that one day they will pass from this earth but the land will remain. They strive to leave the land in better condition.
These stewards of the soil realize their ancestors came to this country and settled with the belief that it was the land of opportunity for them and future generations of their families. They hope their children will see this investment in the land the same way and leave the farm in better condition for their children.
Land is sacred for Kansas farmers and ranchers. They take their stewardship seriously. They've devoted their lives to safeguarding their farms and families while providing us with the safest, most wholesome food in the world.
John Schlageck is a leading commentator on agriculture and rural Kansas. Born and raised on a diversified farm in northwestern Kansas, his writing reflects a lifetime of experience, knowledge and passion.
GOVERNMENTAL NEWS
Unapproved Minutes of the Tuesday, June 23 Meeting of the Atchison County Commission
Pursuant to the law the board met at 1:00 pm in the lower level of the courthouse with Chairman Bill Pohl calling the meeting to order along with Commissioner Eric Noll and Jeff Schuele present, County Clerk Pauline M Lee recorded the minutes.
Board recited the pledge of allegiance before start of meeting
Minutes June 16th were reviewed, Board was waiting on information back from Jamie Madison, HR Director concerning on information in the minutes, Correct minutes in paragraph 22 with take out everything except motion to give compensation to Teri Morgan and Mark Gentry, Commissioner Noll made a motion with Commissioner Schuele second and Chairman Pohl calling for a vote, all voted aye, motion carried, 3-0.
Connie Zeit, Atchison County Health Department and Marilyn Oxley, Main Street Decorating appeared before the board concerning replacing the floor cover at the health department it is aging and wearing, Marilyn Oxley presented the board with quotes, one quote is for solid vinyl floating floor, for entry, lobby and half of the hallway, commercial sheet vinyl for two exam rooms, carpet for front office total cost $9948.00, second quote is for solid vinyl floating flooring, all floors total $19,969.00. Chairman Pohl asked if Connie had it in their budget, Commie said she does not have it in budget, Connie said that she was under impression that county took care of building and Health Department paid utilities, Board asked about an agreement between Health department and county, Connie said she would ask Cindy at NEK Multi County Health Department about an agreement. Commissioner Noll said that they will have to discuss it among themselves.
Courtney Calhoon, Administrative Office with bills and payroll for the board to approve.
Committee reports, there were none to report.
Joe Bowen, Maintenance appeared with an amendment on the tax credits for remodeling the rooms at the courthouse, Commissioner Schuele made a motion to approve the amendment to the tax credits and to have Chairman Pohl sign in behalf of the county, Commissioner Noll second with Chairman Pohl calling for a vote, and all voted aye, motion carried, 3-0.
Joe also asked the board about getting permission to move furniture from appraisers office on the 1st floor to the new office, Board said that was fine to get with Jim Lampe concerning furniture. Bill Murphy appeared and presented board with some questions on the ambulance service, he had people have asked him questions. Bill said that he does not need answers today. Chairman Pohl said that he was a big promoter of the real estate purchase. They showed the building and location to Chad Beckley with the ambulance service, they also looked at it financially, Commissioner Noll said that he feels that they are making extreme upgrade, not safe were they are now. Chairman Pohl asked Mr. Murphy if he thinks were they put it is fair, Mr. Murphy said that location could be closer to the population. Financially it was a good buy. Commissioner Noll said that on response time, they had Chad Beckley with the ambulance service do test runs and that they were within parameters of response time.
Commissioner Noll asked if the county built it out by the hospital it still wouldn't be close to population.
Mr. Murphy said that it needs to be in middle of the population. Board said that they would answer the questions and get back to him.
Board signed abatements on trucks, watercraft and personal property.
County Clerk Pauline Lee presented to the board a Resolution No. 2015-1410 to void out a check and to reissue it since it was either lost, stolen or could not be produced for payment, check was in the amount of $3,600.00 to KERIT. Board approved the resolution.
County Clerk Pauline Lee also presented the renewal of authorized representatives for Federal surplus and application for the Chairman of the Board to sign, Commissioner Noll made the motion to have Chairman Pohl sign the forms in behalf of the county, Commissioner Schuele second with Chairman Pohl calling for a vote, all voted aye, motion carried, 3-0.
Ray Ladd, Extension Council Agent appeared and presented some more information to the board for their 2016 budget, which would include capital outlay, he did three different scenarios of amounts, Chairman Pohl asked for one using $7500 capital outlay.
Board discussed appraiser position, had Jamie Madison, HR Director to come down to discuss the position, asked for a job description and where to advertise for the position. Jamie will get something written up and email to the board to review so that she can start advertising.
Commissioner Schuele made a motion to adjourn at 3:00 pm with Commissioner Noll second and Chairman Pohl calling for a vote, all voted aye, motion carried. Attest: Pauline M Lee, County Clerk
SEN. MORAN PRESSES OPM DIRECTOR FOR ACCOUNTABILITY ON MASSIVE DATA BREACH
WASHINGTON – U.S. Senator Jerry Moran (R-Kan.), a member of the Senate Appropriations Subcommittee on Financial Services and General Government, on Tuesday questioned Office of Personnel Management (OPM) Director Katherine Archuleta about what was done to prevent the massive data breach that is now thought to have impacted tens-of-millions of Americans. The personal data of federal employees that was compromised includes Social Security numbers, military records, veterans' status, address, birth date, job and pay history, health insurance, life insurance, pension, age, gender, race and union status.
After Sen. Moran pressed Director Archuleta, she outlined a timeline of three other data breaches in 2014 – one at OPM and two at security clearance contractors used by the government. Director Archuleta failed to articulate how the agency worked to better protect personal information after learning that authorization credentials allowing hackers access to OPM's data network had been compromised during these breaches. Those credentials were later used to infiltrate the network and steal the personnel records of millions of federal employees.
Sen. Moran, who also serves as Chairman of the Senate Commerce Subcommittee for Consumer Protection, Product Safety, Insurance and Data Security, asked Director Archuleta directly who is responsible for not securing this highly sensitive data and the massive data breaches in April and May 2015 that resulted. She reiterated several times that "no one is personally responsible." This is in direct contrast to testimony at the hearing from both OPM Assistant Inspector General (IG) Michael Esser and former Chief Information Officer at Department of Homeland Security and the IRS Richard Spires, who both stated that the failures are indeed a management issue. Their testimony echoes the findings of a November 2014 OPM Inspector General annual report on federal information security and a December 2014 Government Accountability Office (GAO) report, both of which were highly critical of IT management at OPM.
KBA AFFIRMS NONDISCRIMINATION POLICY AS THE U.S. AND KANSAS CHANGE
TOPEKA, Kan. (June 26, 2015)—Our nation was founded on the principle that we are all created equal. In cases like Brown v. Board of Education of Topeka, lawyers in Kansas have long worked to uphold this principle and to give meaning to the words in the Declaration of Independence that "all men are created equal." Today, the U.S. Supreme Court recognized that the Constitution guarantees marriage equality. The Court reaffirmed that all Americans are entitled to equal protection of the law.
The Kansas Bar Association's governing board has issued a policy statement in response to these changes in both Kansas and the Nation. KBA's nondiscrimination policy reads—
"The Kansas Bar Association promotes the elimination of discrimination in any form, including discrimination based on sexual orientation or gender identity."
Kansas currently does not have a law protecting citizens from discrimination based on sexual orientation or gender identity.
Farmers encouraged to participate in Cost Share Program Manhattan, Kan. – Kansas Certified organic producers or farmers interested in becoming certified organic growers are encouraged to apply to receive cost share funds. The cost share program is funded by the 2014 Farm Bill to assist Kansas farmers in paying for organic certification or recertification. Funds from USDA's Agricultural Marketing Service (AMS) will be distributed among Kansas organic producers. Under the state''s largest economic driver. Questions regarding cost share funds for organic certification may be directed to Julie Roller at (785) 564-6755. Information is also available from the National Organic Program website at http://www.ams.usda.gov/AMSv1.0/nop.
KANSAS CONTINUES TO ADDRESS PRESENCE OF WHEAT DISEASE
Manhattan, Kansas – Kansas weather conditions have been ideal this year for the development of wheat disease. Stripe rust is a common wheat disease being managed through the middle of the United States from Texas to North Dakota. It has been widely observed in Kansas wheat fields. Also detected this year, for the first time in Kansas since the 1930s, is flag smut.
In May 2015, wheat flag smut (Urocystis tritici) was initially detected in Rooks County during regular and on-going disease survey work and confirmed by laboratory result. After initial positive results were identified and wheat industry leaders consulted, KDA developed and implemented a response plan. A total of 549 plots were surveyed in Central and Western Kansas by KDA, K-State and USDA APHIS. Survey locations included production fields, variety plots and experimental research plots. There were 39 positive detections. In nearly every positive case the surveyors reported the level of infestation to be 0.1 percent or less.
"We are currently working to identify and contact affected landowners," said Jeff Vogel, KDA Plant Protection and Weed Control program manager. "While there has been a low incidence of the disease detected in the surveys, we know that it is going to be difficult to prevent contaminated grain from entering into the export market. The disease characteristics make the goal of preventing this grain from entering export channels difficult to achieve. The steps we are asking our farmers to take will help reduce the risk of infected grain entering the export market."
KDA is contacting farmers with fields found to contain flag smut and providing them with recommended best management practices for mitigation. The recommendations include the following: delaying the harvest of infested fields until uninfected fields are harvested; cleaning harvesting and transportation equipment; treating wheat that will be used as seed for planting; opting for cropping rotations that are not continuous wheat; and delivering wheat from infested fields to country elevators for non-export uses, such as domestic milling and animal feed, avoiding terminal elevators or unit training loading facilities. It is recognized that some fields may have already been harvested and thus all mitigation strategies may not apply.
Because of the initial detection late in the growing season, and the time necessary to complete the additional disease surveys, farmers are being contacted in the middle of wheat harvest, alerting them to the presence of flag smut in their fields. The outreach effort is geared toward keeping the very low presence of flag smut from becoming higher in the future. Flag smut presents no human or animal health concern and has no impact on grain quality.
KDA's mission is to serve farmers and protect plant health in order to help ensure the continued strong contribution of agriculture to the state's economy. KDA is partnering with industry to form a working group to help reduce the future impact of this seed and soil-borne disease and develop a plan of action to address flag smut mitigation practices moving forward in the 2016 crop year and beyond. Industry stakeholders invited to participate include farmers and private industry along with the following organizations: Kansas Wheat Commission, Kansas Association of Wheat Growers, Kansas Wheat Alliance, Kansas Grain and Feed Association, Kansas Farm Bureau, Kansas Farmers Union, Kansas Crop Improvement Association, Kansas Seed Industry Association, K-State Plant Pathology and K-State Extension.
For additional information on wheat diseases in Kansas, check www.agriculture.ks.gov/ppws, http://www.ksre.ksu.edu/wheatpage/
2014 CONSUMER RECOVERIES TOP $8.5 MILLION
TOPEKA – (June 25, 2015) – The attorney general's Consumer Protection Division returned more than $8.5 million to consumers and taxpayers last year, Kansas Attorney General Derek Schmidt announced today.
In its annual report filed today with the governor and Kansas Legislature, Schmidt's office reported $8.57 million in savings and recoveries to Kansas consumers and the state treasury in calendar year 2014. In Schmidt's first four years in office, the division recovered a total of $117.8 million.
"It is a good day when our office can return money to a consumer who has been wronged by a scam or deceptive business practice," Schmidt said. "While these are not often large amounts of money, our staff is dedicated to protecting Kansas consumers and getting back any funds that were unlawfully taken from them."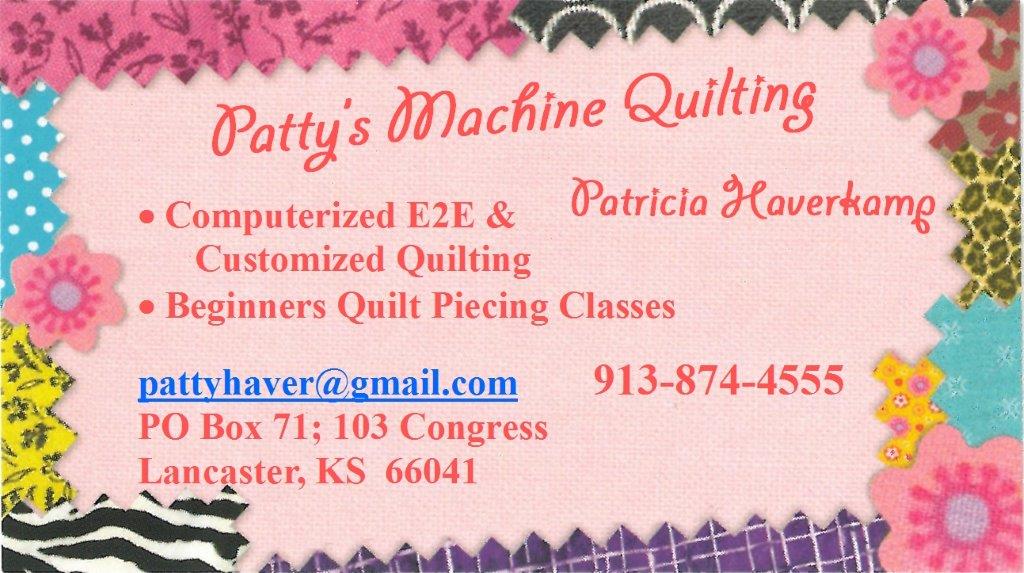 Schmidt said his office has also increased efforts to criminally prosecute scam artists. These efforts resulted in two convictions in 2014. Several other cases remain pending.
The Roofing Registration Unit completed its first full year of operations, with 1,041 contractors being registered and in good standing to provide roofing services in Kansas as of December 31, 2014.
The office also added a new Livestock/Brand Inspection Unit in 2014, in partnership with the Kansas Department of Agriculture. The Unit combats cattle theft throughout the state by responding to requests from local law enforcement for assistance in investigations.
The office also continued its efforts to educate Kansas consumers on ways to avoid scams. Schmidt and his staff made 124 presentations on topics such as identity theft and scam prevention. The consumer protection website, www.InYourCornerKansas.org, was visited by thousands of Kansans each week, providing a user-friendly way for Kansas consumers to learn how to protect themselves and file complaints.
The Consumer Protection Division is led by Deputy Attorney General Jim Welch. Its staff of investigators and litigators also includes former U.S. Attorney for Kansas Jackie Williams. Special Agent in Charge Tonya Hutchings leads the team of investigators. Schmidt is a former assistant attorney general for consumer protection, a position he held during the administration of former Attorney General Carla Stovall. He currently serves as a member of the Consumer Protection Committee of the National Association of Attorneys General and is past chair of that committee.
The 2014 Consumer Protection Annual Report is available online at http://1.usa.gov/1KeUnHa .
AG Schmidt Asks Congress To Investigate Federal-Government Medicaid Coercion
TOPEKA – (June 23, 2015) – Kansas Attorney General Derek Schmidt today asked a Congressional committee to investigate coercive practices by the federal Department of Health and Human Services designed to force states to expand their Medicaid programs.
In a letter to Rep. Fred Upton, chairman of the House Energy and Commerce Committee, Schmidt and nine other state attorneys general asked the Committee to investigate the efforts of the Centers for Medicare and Medicaid Services (CMS) to coerce states into expanding their Medicaid programs by withholding unrelated health care funding.
"The United States Supreme Court has made clear that the federal government cannot compel states to administer federal programs, and CMS's recent decisions to deny unrelated federal health care funding based on a state's non-expansion of Medicaid constitutes unlawful coercion," the attorneys general wrote.
Earlier this year, CMS informed Florida that it would no longer provide funding to support its Low Income Pool unless and until Florida expanded its Medicaid program as contemplated by the federal Affordable Care Act, also known as "Obamacare." Kansas has a similar program and is facing similar threats from CMS.
The attorneys general wrote that the U.S. Supreme Court's decision in 2012 that the federal government could not withhold all Medicaid funding from states that chose not to expand their Medicaid programs provides clear direction that CMS's actions are unlawful.
"The Supreme Court said that it is up to the states to decide whether to expand their Medicaid programs," Schmidt said. "The federal government may provide incentive for expansion, but it may not punish states for declining expansion by withdrawing unrelated financial support for other programs."
Florida has filed a lawsuit against the federal government for its unlawful coercion.
Schmidt led today's letter along with the attorney general of Texas. They were joined by the attorneys general of Alabama, Florida, Georgia, Idaho, Louisiana, Nebraska, South Carolina and Utah. A copy of the letter is available at http://1.usa.gov/1QOt76p.
Fellow Kansans:
Actions taken in three courts this week – one in Washington D.C. and two in Kansas – dramatically demonstrate the influence these courts wield over the lives of all Americans. These politically driven rulings further highlight the importance of how our judges are selected and retained in their positions.
As these cases show us, judicial selection matters. The people with authority to nominate justices matter.
As the Governor said in his 2015 State of the State address, "with the Court involving itself in so many public policy issues, it is time the selection process be more democratic."
Here in Kansas, Judge Hendricks went against the will of a majority of Kansans, and their elected representatives. Senate Bill 95 passed with strong majorities: 31-9 in the Senate, with no Democrats supporting and 98-26 in the House with eight Democrats voting yes. He decided he alone knew what was best for Kansans and ruled that protections for abortion in the State of Kansas are generally in line with the U.S. Constitution with no regard for constitutional jurisprudence.
What this means is that, if his ruling is upheld, the Kansas Supreme Court could reduce or eliminate many of the protections of human dignity we now enjoy in Kansas. Even more concerning, Judge Hendricks is laying the groundwork to create a state constitutional right to an abortion just like Roe v. Wade, free from any limitation, in Kansas. No single judge should be allowed to change the will of the people with the stroke of a pen based upon his or her own political preferences.
Similarly, the legalization of same-sex marriage at the federal level is a prime example of a judiciary unrestrained by the rule of law. Activists courts should not overrule the people of this state, who have clearly supported the Kansas Constitution's definition of marriage as being between one man and one woman.
Moreover, the three-judge panel has once again violated its Constitutional authority by invalidating the K-12 block grant mechanism, even though K-12 funding is at an all-time high. The panel has determined, on its own accord, that it possesses the right to commandeer the authority constitutionally afforded to the legislative and executive branches of state government. In doing so, it has replaced the judgment of Kansas voters with the judgment of unelected activist judges
The rule of law should always take priority over the personal political preferences of judges. Just as the Governor has a responsibility to appoint judges who will observe the rule of law and honor the Kansas Constitution, citizens have a right and duty to make their voices heard when a judge or justice stands for a retention vote.
Melika Willoughby, Deputy Communications Director of Office of Governor Sam Brownback
Roberts Report:
Marine Caucus
Senator Roberts, the most senior Marine in the Congress, created the Senate Marine Corps Caucus, which held its first meeting this month. The caucus will focus on issues related to the unique war-fighting capabilities of the Marine Corps, including the safety, security, training, and wellness of the Corps.
It is a privilege and honor to serve my fellow Marines in the U.S. Senate, and Im honored to establish this group to focus on the unique mission our Marines play in our national security, said Roberts. It is important that every senator understands the issues important to the Marine Corps and its value to our national security. Todays caucus meeting only strengthens the support our Marines have here in Congress.
The breakfast meeting was attended by Marine Corps Commandant Gen. Joseph F. Dunford and caucus members. Roberts is one of three Marines in the U.S. Senate, along with Sens. Dan Sullivan (R-Alaska) and Richard Blumenthal (D-Conn.) who serve as co-chairmen of the caucus. Members include Sens. John Boozman (R-Ark.), John Cornyn (R-Texas), James Inhofe (R-Iowa), Ron Johnson (R-Wis.), Thom Tillis (R-N.C.), John Thune (R-S.D.), and Mark Warner (D-Va.).
Cuba
While the House and the Senate continue to debate trade legislation, Senator Roberts traveled to Cuba to see firsthand the challenges to establishing normal trade and diplomatic relations with the U.S. As Chairman of the Senate Agriculture Committee and as a member of the Senate Finance Committee, Roberts has always called for greater access to new markets for Americas farmers and ranchers and other exporters. Senator Roberts had the opportunity to meet with Cuban Minister of International Affairs for the Ministry of Agriculture Juan Jos Len Vega, (pictured below) among many others.
Stay Informed on Senate Agriculture Committee Actions
To keep up with our work in the Senate Agriculture Committee on behalf of farmers and ranchers, please follow us on Twitter and Facebook at:
This Thursday the committee will hold a hearing on Country of Origin Labeling (COOL) and trade retaliation.
Honor Flight, McPherson Students, 931 Air Refueling Group
Senator Roberts met with the North Central Kansas Honor Flight on their trip to Washington. Here they are gathered in the Capitol Visitors Center by the replica of the Statue of Freedom.
Senator Roberts met with Colonel Mark Larson, the Commander of the 931st Air Refueling Group out of McConnell Air Force Base to celebrate the exciting news that they will grow by 400 Reservists to become an Air Refueling Wing in 2016. Congratulations to all the hardworking airmen at McConnell on this much deserved decision.
Senator Roberts visited with students from McPherson touring the Capitol.
Check Senator Roberts Website, YouTube and Facebook Sites for Updates
You can visit Senator Roberts YouTube site for more information on whats happening in Washington, D.C., and Kansas by visiting www.youtube.com/SenPatRoberts. It's a great place to find speeches and debates on the Senate floor, press conferences, interviews and Senate hearings. You can also stay updated on all these happenings on my Facebook and Twitter sites.
Sen. Moran Sponsors Resolution to Recognize PTSD Awareness Month
WASHINGTON – In an ongoing effort to raise awareness about Post-Traumatic Stress Disorder (PTSD), U.S. Senator Jerry Moran (R-Kan.) sponsored a Senate resolution (S.Res.215) to recognize June as PTSD Awareness Month. According to the National Institutes of Health, PTSD affects more than 7.7 million adults nationally. Those exposed to war and combat are at an increasingly high risk for developing PTSD, yet only half of those affected seek treatment.
"Many of the men and women impacted by PTSD have valiantly fought to protect our freedom and security, and it is our duty to make certain that they do not feel abandoned by the country they served," Sen. Moran said. "It's important that we acknowledge the toll PTSD takes on its victims as we strive to get these courageous individuals the treatment they deserve."
In June 2013, Sen. Moran cosponsored a bipartisan Senate Resolution (S.Res.169) to help raise awareness about PTSD.
Sens. Moran, Roberts and Donnelly Introduce Safe and Efficient Trailer Delivery Act
WASHINGTON – U.S. Senators Jerry Moran (R-Kan.), Pat Roberts (R-Kan.) and Joe Donnelly (D-Ind.) today introduced legislation to allow two light or medium duty trailers to be towed at the same time – only when empty and being delivered to a retailer for sale and subject to existing size and weight limits. The Safe and Efficient Trailer Delivery Act (S. 1692) recognizes that empty light and medium trailers present different safety issues and should not be regulated in the same category as larger, cargo-carrying vehicles.
"This straightforward, common sense legislation would allow trailer manufacturers in Kansas and across the country to deliver light-to-medium duty trailers in tandem to retailers," Sen. Moran said. "The current law is expensive and inefficient, and this bill will dramatically lower delivery costs for small businesses while helping consumers and reducing highway congestion."
"The current regulations for trailer delivery are costly and hurt Kansas businesses and consumers," Sen. Roberts said. "This bill will allow trailers to be delivered more efficiently and at lower costs, while also improving the safety on our nation's highways."
"In Indiana, our small and medium trailer industry is made up primarily of small businesses and provides jobs to Hoosiers while helping our state's economy," Sen. Donnelly said. "These Hoosier manufacturers must navigate a patchwork system merely to deliver their products, which increases costs and hurts consumers. I am proud to join my colleague Senator Jerry Moran in introducing this bipartisan legislation because it would help Hoosier trailer manufacturers transport their products more easily and at a reduced cost to consumers across the country."
As a result of a 1991 law, trailers are treated differently than car, truck or boat manufacturers in that they have to deliver the vast majority of their products one at a time, which is inefficient and expensive.
Titan Trailer Manufacturing President Rich Jenson of Waterville, Kan., added, "Titan Trailer Manufacturing applauds Senator Moran, Senator Roberts and Representative Jenkins for the introduction of this legislation which will enable our Kansas business and others like it across the country to safely and efficiently deliver our products while saving customers money and reducing fuel consumption."
Congresswoman Lynn Jenkins (KS-02) introduced companion legislation in the U.S. House of Representatives.
"I am proud to champion this legislation in the House, which is based on sensible principles that will help increase the efficiency and reduce emissions from light- and medium-duty trailer manufactures," said Rep. Lynn Jenkins. "This bill will lower costs for consumers, decrease congestion on our highways, and empowers businesses by removing government bureaucracy."
This legislation is supported by the National Association of Trailer Manufacturers.
Click here to read the full bill text for S. 1692.
Congresswoman Jenkins Introduces Legislation To Give Americans
A New Tool To Protect Themselves Against Big Government
WASHINGTON, D.C. – Today, Congresswoman Lynn Jenkins (KS-02) introduced legislation to secure the rights of all Americans to record conversations with federal agency employees. The Citizen Empowerment Act will require most executive agency employees to notify individual citizens during a phone call between the two, or during in-person interviews, that either party has the right to record the interaction.
"We have seen too many examples of our nation's bureaucracy making life harder for Americans and their families," said Congresswoman Jenkins. "The Citizen Empowerment Act will ensure all Americans are aware of their rights and give individuals a tool to protect themselves or their business when a government inspector comes calling. It is time to stand up against federal overreach and abuse. Americans deserve a government that expands their rights, not the powers of big government."
Items To Note:
This bill was previously introduced in the 113th Congress as H.R. 2711, the Citizen Empowerment Act and was eventually included in H.R. 2879, the Stop Government Abuse Act, which passed the House of Representatives on August 1, 2013 with a bipartisan vote of 239 – 176.
MAJORITY OF KANSAS LEGISLATORS SEND JOINT LETTER URGING CONGRESS TO REPEAL OBAMACARE
SHAWNEE, June 22, 2015 - Kansas House and Senate Health Chairs Senator Mary Pilcher-Cook and Representative Dan Hawkins joined 68 lawmakers as they signed and sent a letter today to House Speaker John Boehner and Senate Majority Leader Mitch McConnell, calling on Congress to step in and fix the mess caused by the Patient Protection and Affordable Care Act, otherwise known as ObamaCare. Forty-four Representatives from the 125 member Kansas House of Representatives and twenty-six Senators from the forty member Kansas Senate signed the letter. The letter comes on the heels of the introduction of Senate Concurrent Resolution 1606 on the same topic, which was introduced with 27 co-sponsors.
Since Congress passed ObamaCare in 2010, the law has faced a number of legal challenges, including the Supreme Court striking down mandatory Medicaid expansion in NFIB v. Sebelius. After that ruling, the Obama Administration has placed increasing pressure on states to implement ObamaCare's Medicaid expansion.
ObamaCare is back on trial and a decision from the Supreme Court in King v. Burwell is expected this summer. This ruling will decide if individuals in states without exchanges are entitled to subsidies illegally authorized by the IRS. If the Justices invalidate the subsidies, states will once again be pressured to implement ObamaCare by establishing a state-based exchange.
"The people of Kansas didn't write this law, they didn't want this law, and they're tired of having to pay for this law," said Chairwoman Pilcher-Cook. "ObamaCare is nothing more than Washington telling us how to buy health care, and if Congress won't stand up for our citizens, I will. We will not spend one more penny fixing Congress' mistakes, whether that means rejecting Medicaid expansion or a state exchange."
"It's time for Congress to step up and finally take charge when it comes to ObamaCare, said Chariman Hawkins. "No more passing things to find out what's in them and then saddling states with clean up. It is time for Congress to stand up and repeal this law."
Link to the letter: King v. Burwell signed letter from Kansas Legislators
Congresswoman Jenkins Statement On King v. Burwell Ruling
WASHINGTON, D.C. – Congresswoman Lynn Jenkins (KS-02), a member of the Ways and Means Health Subcommittee, released the following statement after the King v. Burwell decision:
"Today's disappointing decision does not change the hardships that folks around Kansas and across the nation are facing as they continue to deal with the uncertainty and failed promises of the President's broken healthcare law. While the healthcare delivery system had problems prior to the President's healthcare law, under his fundamentally flawed law it is still not working and remains just as burdensome, confusing, and expensive as the day it came into existence. I remain committed to fixing this mess and implementing better healthcare solutions that lower costs and empower patients to choose the care that's right for them."
Please Note:
In spite of the untold numbers of federal mandates and massive federal expenditures, Kansans who are forced to enroll on the exchange could be facing premium increases upward of 30 percent next year. If they don't enroll, they will face a tax penalty of $695 per person.
Employers will also be facing difficult decisions on whether or not they can afford to ensure their workers.
MISCELLANEOUS PRESS RELEASES
The Kansas Hospital Association is pleased to announce that the Kansas Hospital Education and Research Foundation has received pledges from 75 Kansas hospitals committed to examining their current food and beverage practices. These hospitals will consider new policies that provide healthier food options in the hospital cafeteria and throughout the facility. This enhanced access to healthy food aims to positively impact hospital employees, patients and visitors, while also helping to establish norms for healthier living for the communities served.
Participating hospitals are working to adopt recommendations made by Healthy Kansas Hospitals, a three-year initiative that provides resources and technical assistance to participating facilities. Included in the assistance given to hospitals are on-site visits, webinars, toolkits and a Healthy Kansas Hospitals conference this fall.
The 75 participating hospitals represent 34,234 employees and 184,625 patient discharges each year who utilize the on-site amenities at the hospitals. With this initiative, health care settings have the potential to take the lead in creating a roadmap for other worksites to navigate the challenges associated with implementing healthier environments.
Hospitals make their own decisions related to changes to the food and beverage environment based on an individualized assessment. Examples of changes to food and beverage policies being made at some facilities as a result of participation in Healthy Kansas Hospitals include increasing the availability of healthy entrees, adding nutrition labeling for meals in the cafeteria, elimination of fried foods, adding healthier snack items to vending machines and increased employee education around the topic of nutrition and diet.
"We are excited that so many hospitals have joined Healthy Kansas Hospitals. Each of these hospitals are truly concerned about the health of their employees, patients and their communities," said Melissa Hungerford, KHERF CEO and KHA Executive Vice President. "Signing on to participate is the first step in a process of considering their current practice, policies and implementing meaningful changes to make healthy food and beverage options an easy choice."
A complete list of participating hospitals is attached, including more information about KHA and KHERF. More information on the initiative can be found on HealthyKansasHospitals.org.
Cindy Samuelson, VP, Member Services and Public Relations for Kansas Hospital Association
KHA Mission: To be the voice and resources for community-based hospitals
by meeting member needs for advocacy and service.
KPERS payouts for 2014 include new pension 'millionaires'
June 26, 2015 - Wichita - Payout data obtained from the Kansas Public Employees Retirement System shows there at least 1,477 state and local government retirees who will collect more than $1 million in taxpayer-funded pension benefits in their first twenty years of retirement. Kansas Policy Institute collects the data annually and makes it available to the public at KansasOpenGov.org.
Twenty-one retirees will collect more than $2 million over their first twenty years of retirement. Retirees can elect to take a one-time lump sum payment upon retirement and receive reduced annual payments thereafter. KPERS retirees receive benefits for life and those payments are exempt from state income taxes, although retirees did pay income tax on their personal contributions to the plan; employer contributions and the earnings on all contributions are never subject to state income tax.
"There certainly is a discussion of fairness to be had about LLCs not being taxed on pass through income, but if 'fairness' is the issue, then all fairness issues should be on the table. State and local government pensions have been exempt for decades. Private sector retiree pensions and 401(k) payments are fully taxable," said KPI president Dave Trabert. "Even if taxable, government retirees receive benefits multiple times greater than those of the private sector. Fairness aside, the latest KPERS valuation shows an unfunded liability of $9.8 billion. The real unfunded liability could approach $15 billion if calculated on a more realistic rate of investment return."
Some may think that a 2012 reform putting new hires in a cash-balance plan took care of the problem, but it didn't even come close. Burgeoning pension costs will increasingly crowd out spending on other services until real reforms are implemented for current and future employees. Another recession like 2008 could even jeopardize payments to existing retirees.
Trabert concluded, "The Legislature will eventually have to stand up to the government unions and other special interests to deal with the serious pension crisis in Kansas and Kansas Policy Institute will be ready to help. We're developing options to deal with the funding and the fairness issues in ways that will reduce the long term cost to taxpayers and still provide a very good retirement benefit for employees."
Kansas Policy Institute is an independent think-tank that advocates for free market solutions and the protection of personal freedom for all Kansans. Our work centers on state and local economic policy with primary emphasis on education, fiscal policy and health care. We empower citizens, legislators and other government officials with objective research and creative ideas to promote a low-tax, pro-growth environment that preserves the ability of governments to provide high quality services.
Still Time to Register for Kansas Rural Center's 4th Women in Farming Workshop
and Farm Tour & Pre-Workshop Roundtable Discussion and Social Hour
Join the Kansas Rural Center on Saturday July 11, 2015, from 9 am to 5 pm, for our fourth "Women in Farming" workshop and farm tour. The workshop will focus on soil health and cover crops, grazing management, and specialty crop production. The workshop will be held at the Flint Hills Technical College, 3301 W. 18th Avenue, Emporia, Kansas. The farm tour will be held at Gail Fuller's farm, near Emporia. Directions to the farm will be available at the workshop.
The workshop will include a presentation on the importance of building soil health and the value of cover crops by Candace Thomas and Alex Miller from USDA NRCS. Dale Kirkham, grass and grazing specialist, will talk about Livestock and Grazing Management Practices. Eric Guenther, Farm Services Agency (FSA), will discuss loan programs and resources of special interest to women, and Dan Phelps, KRC staff member, specialty crop grower and primary author of KRC's 2014 "Growing Under Cover" publication, will present on Specialty Crop Production in High Tunnels. In addition, materials on USDA NRCS conservation programs, and other resources on crop insurance, organic and specialty crop production practices and resources, will be available.
At 2 pm, the workshop will move to Gail Fuller's farm for a farm tour and presentation on carbon farming as part of a no-till cover crop system, crop rotations, and small livestock enterprises recently adopted. Dale Kirkham will also be on hand to host a Native Prairie and Grass tour to close out the day. To view a short video about Gail Fuller's farm and farming practices, please follow this link - http://soilhealth.net/gail-fuller-emporia-kansas-soil-health-and-cover-crops/.
To register for the workshop and farm tour, please visit: http://kansasruralcenter.org/women-in-farming-workshop-4/. Fees are $15/per person, to cover lunch and snacks.
In conjunction with the Women in Farming workshop and farm tour, KRC will host an informal, pre-workshop roundtable discussion and social hour on Friday, July 10, from 7:30 – 9:30 pm, at the Guesthouse Inn and Conference Center in Emporia, Kansas. This will provide participants with an opportunity to share their farming stories, information, experiences, and good company with other women farmers. Light snacks will be provided; and tea, wine and beer will be available. There is no charge to attend the roundtable!!
The following special guests will make up the roundtable panel:
• Lucinda Stuenkel, No till cover crop and livestock farmer, Palmer
• Rhonda Janke, KSU Horticultural Department and market garden/sheep farmer, Wamego
• Judy Decker, Grassfed beef farmer, Emporia
• Lynette Miller, small livestock/specialty crop farmer, Emporia
• Mandy Kern, specialty crop & CSA farmer, Emporia
• Mary Fund, KRC Executive Director and certified organic farmer, Goff
To RSVP for the Friday night roundtable and social hour, please visit: http://kansasruralcenter.org/women-in-farming-pre-workshop-roundtable-discussion-social-hour/.
If you plan to stay overnight, KRC has reserved a block of rooms at the Guesthouse Inn and Conference Center for the convenience of our attendees: 620-341-9199. Room rates are $59 plus tax. Continental breakfast provided. Just tell the desk that you are with the Kansas Rural Center and the women in farming workshop.
Agendas for the workshop and roundtable (see below) are available here: http://kansasruralcenter.org/wp-content/uploads/2015/06/KRC-JULY-11-Workshop-Agenda-6.24.15.pdf.
For more information, e-mail Joanna Voigt at jvoigt@kansasruralcenter.org, or call 866-579-5469.
The Workshop is funded by a grant from the USDA Risk Management Agency and the Kansas Rural Center. Co-sponsors are the Kansas Center for Sustainable Agriculture and Alternative Crops and the Kansas Sustainable Agriculture Research Program.
WILDLIFE AND PARKS REPORTS
Black Bear Spotted in Cherokee County
PRATT – The report of a black bear sighting in Cherokee County last weekend was verified by Kansas Department of Wildlife, Parks and Tourism (KDWPT) biologists with photographs and tracks. A black bear was videoed on Saturday, June 20 and photographed on Sunday, June 21 in locations about 16 miles apart. Tracks in soft soil were also identified.
According to KDWPT furbearer biologist Matt Peek, it is uncertain whether this was one or two separate bears, but both the video and photos appeared to show a young animal.
"It's common for yearling black bears to disperse into new areas seeking their own home range," Peek said. "Missouri biologists have reported seeing a lot of this lately."
These transient bears probably account for the handful of black bear reports in Kansas in recent years. Most reports occur in far southwest Kansas, where multiple dispersal-aged bears have been documented since 2000.
Cherokee County is the farthest southeast county in Kansas, nearest Missouri, Oklahoma, and Arkansas where viable black bear populations exist, making it the most likely spot for bears to enter Kansas. While no permanent population of black bears has been verified in Kansas, they occurred in the eastern third of the state prior to settlement.
Black bears are usually nonaggressive. However, they are large, powerful, wild animals and should be given respect and space. Human/bear conflicts in other states usually occur when a bear locates food near a house. Care should be taken to not allow any bear access to pet food, birdseed or grain. There is no hunting season on black bears in Kansas, and they may not be shot for mere presence. Do not attempt to approach a bear, even from a distance.
For more information on rare wildlife sightings in Kansas, visit www.ksoutdoors.com/Wildlife-Habitats/Wildlife-Sightings.
Heightened Enforcement of BUI Laws to Take Place June 26-28
PRATT – The Kansas Department of Wildlife, Parks and Tourism (KDWPT) will be participating in the National Association of State Boating Law Administrators "Operation Dry Water" (ODW) event, June 26-28. ODW is a nationally-coordinated effort to reduce the number of accidents and deaths related to boating under the influence (BUI). During this three-day period, KDWPT officers will be conducting increased patrols, breathalyzer tests, and checkpoints, as well as providing boater education and outreach.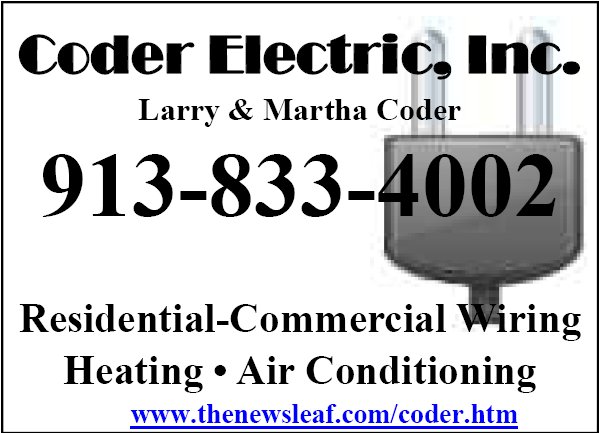 "Studies have found that people become impaired faster when boating as opposed to driving due to additional factors such as heat, dehydration, wind and wave action," said KDWPT assistant director of law enforcement, Major Dan Hesket. "Our goal is to promote awareness of the hazards relating to boat operations while intoxicated and to prevent any accidents, injuries, or deaths due to operating while impaired."
Hesket encourages anyone who suspects a boater to be intoxicated to dial 911 and provide the operator with the location, the suspect boat's registration numbers, and a complete description of the operator and passengers.
Boaters whose blood alcohol content (BAC) level exceeds the state limit of .08 percent can expect to be arrested for BUI and face other serious penalties including fines, jail time and loss of boating or even driving privileges.
According to Hesket, the KDWPT Law Enforcement Division averages approximately 11 special enforcement efforts over the ODW weekend, resulting in four to eight BUI arrests each year.
For more information, visit operationdrywater.org.
Elk and Either-Species/Either-Sex Deer Permit Applications Due July 10
PRATT – The application deadline for the limited number of 2015 Unit 2A (Ft. Riley) resident-only elk and resident-only either-species/either-sex firearm deer permits are quickly approaching. Hunters have until 11:59 p.m. on July 10, 2015 to apply for these draws, or purchase a preference point. A hunter who does not wish to hunt this year may purchase a preference point that will count toward a firearm either-species/either-sex deer permit in a future drawing or a bonus point for either-sex elk. Unsuccessful applicants automatically receive preference or bonus points.
Draw applications for either of these species can be made by visiting ksoutdoors.com and clicking "Hunting," then "Applications and Fees," or by calling (620) 672-5911.
2015 RESIDENT EITHER-SPECIES/EITHER-SEX DEER PERMITS
Firearm Either-species/Either-sex Deer permit (white-tailed or mule deer buck, doe or fawn)
General Resident: $37.50
Landowner/Tenant: $22.50
Resident Youth (15 and younger): $17.50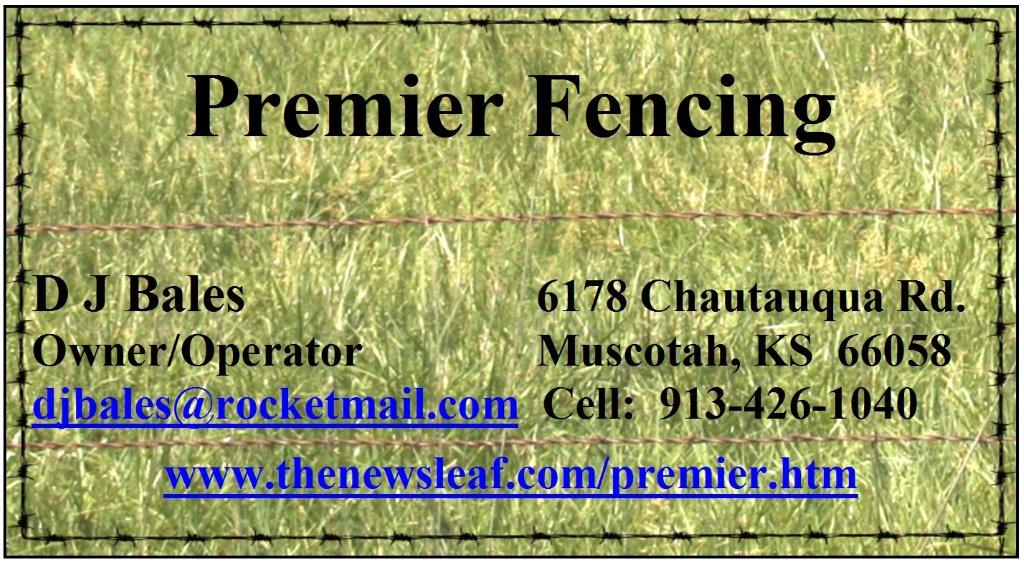 Preference Point: $6.50
2015 RESIDENT ELK PERMITS
Elk - Firearms (Any Elk)
General Resident: $252.50
Landowner/Tenant: $127.50
Resident Youth (15 and younger): $127.50
Elk (antlerless)
General resident: $102.50
Landowner/Tenant: $52.50
Resident Youth (15 and younger): $52.50
The fee to apply for an elk permit or purchase a bonus point is $7.69.
Kansas Wildlife, Parks and Tourism Commission Approves Teal Seasons
PRATT – At the evening Public Hearing portion of its June 18 meeting in Hays, the Kansas Wildlife, Parks and Tourism Commission approved the early teal season and Fort Riley deer season dates for 2015.
Kansas Department of Wildlife, Parks and Tourism staff recommended early teal season dates, using frameworks provided by the U.S. Fish and Wildlife Service (USFWS). Most blue-winged teal migrate through Kansas in August and September before regular waterfowl seasons are open, so the USFWS allows states to establish a September season. The trigger for allowing the season and its length is the May Breeding Population Index (BPI), which is the number of blue-winged teal surveyed on the Prairie Pothole Region in May. If the BPI is 3.3 million bluewings, the USFWS allows a 9-day season. If the BPI exceeds 4.7 million, a 16-day season is allowed. Based on last year's BPI of 8.5 million blue-winged teal and spring habitat conditions on the Prairie Pothole Region, staff expect the frameworks to allow a 16-day season.
The Commission approved the staff recommendation of an Early Teal Season in the Low Plains Zones taking place Sept. 12-27, 2015. Because the Migratory Bird Treaty Act limits the number of days for hunting of any one species to 107, the teal season in the High Plains Zone cannot be 16 days long. USFWS frameworks allow 97 days for the regular duck season, and two days for a youth season. The leaves only 8 days for an early teal season. To remain within the frameworks, staff recommended a 9-day Early Teal Season for the High Plains Zone taking place Sept. 19-27, 2015. (The regular High Plains Zone duck season will include 96 days to stay within the 107 maximum number of days.)
In other Public Hearing business, the Commission heard and approved recommendations for the deer seasons on the Fort Riley Military Reservation. To accommodate the changing training mission, Fort Riley personnel have requested additional archery hunting days and additional days for youth and persons with disabilities. The 12-day firearm deer season on the fort will be split into three segments.
The Commission approved the following dates for deer hunting on Fort Riley. In addition to the regular archery season, persons with required authorization can hunt with archery equipment Sep. 1-13, 2015 and Jan. 11-31, 2016. In addition to the regular season for youth and hunters with disabilities, those designated persons may hunt Oct. 9-12, 2015 on Fort Riley. There will be no Pre-rut Whitetail Antlerless-only Season on the Fort. The deer firearm season on Fort Riley will be Nov. 27-29, Dec. 19-23, and Dec. 26-29, 2015.
The next Kansas Wildlife, Parks and Tourism Commission public meeting will be conducted at the Kansas Wetlands Education Center, 592 NE K-156 Highway, Great Bend. The afternoon session will begin at 1 p.m. and recess at 5p.m. The evening Public Hearing session will begin at 6:30 p.m.
HISTORY IS FUN ~ Robert D. Caplinger
Old news from the 1930 Issues of Effingham New Leaf
FORMER RESIDENT MADE GOOD. "Judge Harry Class, of Denver, defense attorney on the sensational Shephard trial, now going on in Kansas City, lived in Effingham when a small boy. About 47 years ago, his father was postmaster here. For a time the family lived on what is now the Otho Hargrove farm and later on what is now the Fred Buhrmester farm. He attended Hollister school with the Snyder brothers and also Mrs. C. N. Snyder, then Miss Ida Reichman, who was one of the 'big' girls in the school."
LETTER MEN OF FOOTBALL TEAM GIVEN BANQUET. "The election of a captain for '31 was the business of the evening. Oren Snyder and Henry George were elected co-captains. Other men receiving letters were Paul Miller, Dale Bell, Ernest Westermann, Ray Shufflebarger, Kenneth Shufflebarger, Joe Wyatt, Leonce Besancon, Howard Page, Claude Stewart, Elmer Page, Chester Clark and John Kurn."
MARRIED WOMEN LOSE GOVERNMENT JOBS. "Those married women on the Kansas state payrolls who have husbands who also have jobs may just as well begin cleaning up their desks and be preparing to move out of the state offices. Harry Woodring, governor-elect, is going to get rid of the political women clerks who have husbands who are able to support them. The new governor does not like the idea of married women with employed husbands taking the places of others, who actually need work to support themselves or other persons. If a woman is a sole support of an invalid husband or of a child or two or her parents and must work in order to provide a living for a family, Mr. Woodring thinks, she is then entitled to work. Maybe his attitude will help relieve some of the hard times."
CLOTHING LEFT AT NEW LEAF FOR DISTRIBUTITION TO THOSE IN NEED. "The last articles of clothing sent to the New Leaf office were given out Sunday. After having so much clothing on our counters, they now look like Old Mother Hubbard's cupboard. Anyway, Effingham's people have made around a dozen families comfortable this winter and the New Leaf wants to thank those, who responded to the call."
SIGN OF THE TIMES. "A man, who wanted work, refused to shuck corn for $1.25 per day, stating positively he would not work for less than $2. At $1.25 per day, he probably wouldn't have shucked enough to pay his wage. We haven't any sympathy for a man in need, who refuses a reasonable wage, or at least all employers can pay during the present conditions."
FOLDEN-HALL WEDDING. "The marriage of Miss Myrtle Irene Folden, of Effingham, and Albert S. Hall, of Farmington, took place at high noon on Sunday, at the home of bride's parents, Mr. and Mrs. R. H. Folden.
"Both the bride and groom graduated at A.C.H.S. six years ago. The two were sweethearts during their early days in high school, then they forgot about each other until two years ago, when the romance that culminated Sunday was renewed.
"The past four years, Mrs. Hall has been engaged in Beauty Parlor work in Atchison.
"Mr. Hall is the only son of Mrs. A. S. Hall. He is morally upright and one of the cleanest cut young men in this vicinity. Since the (Cont. on Pg 7) (Continued from Pg. 8) death of his father, he has had full charge of the Hall farm and is one of the promising, progressive young farmers of this section.
"Sunday afternoon Mr. and Mrs. Hall left for an auto trip to Iowa, where they will visit the bride's sisters. If weather permits, they will go on to Chicago to visit friends."
THE CANDREIA FAMILY. "Forty years ago, December15, 1930, Mr. and Mrs. Anton Candreia left Switzerland for the States, arriving in New York on January 16. People who think hard times are hounding them now should hear Mr. and Mrs. Candreia tell of their early day experiences here and the hardships they had to endure. Mr. Candreia worked for 40 cents per day, and Mrs. Candreia worked hard to keep up her end of the deal, besides mothering and rearing six children. Mr. and Mrs. Candreia bought a 160 acre farm and saved enough out of their hard earned money to pay for it. Mr. Candreia recently sold one 80 and made other investments with the proceeds. His son John farms the remaining 80. Mr. Candreia is ambitious and still works early and late at the Shoe Shop. Mr. and Mrs. Candreia say one trouble with people now is that they are too afraid of work and won't work for a wage that people can pay."
MRS. W. S. HARMAN DEAD. "Nellie L. Knight was born July 30, 1863, in Erie County, New York. In 1869 she came with her parents, Mr. and Mrs. Caleb Knight to Kansas and they located on a farm four miles, southwest of Effingham.
"In 1888 she was married to W. S. Harman, the marriage taking place in the First Evangelical English Lutheran Church, of Effingham. Surviving besides her husband and sister are a son L. Carl Harman of Atchison; two daughters, Mrs. Harry price and Mrs. Frank Bushnell."
BANK ROBBERS CAUGHT. The Hiawatha bank robbers have been caught. One of the robbers is Fletcher Moore, who Monday killed an Omaha detective and is in a hospital with five bullet wounds in his body. Moore used to live in Atchison."
MESSAGE FROM THE AIR. Major Carl Bishop, of Leavenworth, was in that U. S. Army plane that swooped own over Effingham Saturday forenoon. He dropped note to his sister-in-law to meet him at the Atchison Hospital at 8 P.M. He was enroute to Lincoln to consult the Construction Co., where his brother Ernest Bishop was employed, when he took ill."
DO YOU WANT YOUR ISSUE OF THE NEWSLEAF MAILED TO YOUR HOME OR BUSINESS? SUBSCRIPTIONS ARE NOW AVAILABLE AT THE RATE OF $42.00 FOR 1 YEAR. To subscribe send your check to: The Newsleaf; PO Box 209; Effingham, Ks. 66023.
———————————————
FOR SALE-1994 F-150 pickup. 4-wheel drive, automatic transmission. 99,000 miles. Tires near new, bed in good shape. Slight rust around wheel welds. Well cared for. $1750. Call Mark at 785-872-3185
———————————————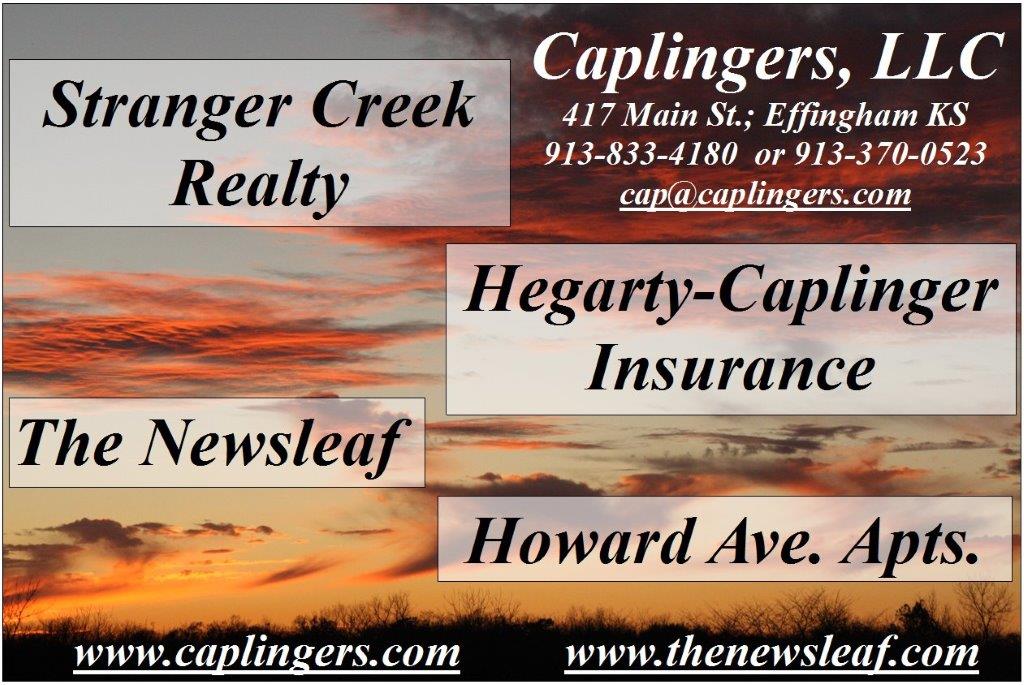 "GUESS WHO"
Can you identify the place or persons in the photo? Last issue was the Effingham Grade school 6th grade in 1967-68.
LAST WEEK
Problems with this web site contact cap@thenewsleaf.com Last updated 6-30-2015
<![if !vml]>
<![endif]>