You are our Visitor
In a healthy nation there is a kind of dramatic balance between the will of the people and the government,
which prevents its degeneration into tyranny. ~Albert Einstein
Staley What-Iz-It collection and Ramsay Store Santa featured Exhibits for Thanksgiving holiday visitors
Historical Society Museum open over long-weekend with coffee, free Wi-Fi and new exhibits for visitors
A unique mix of collected artifacts and heirlooms will begin a series of mini-exhibits that will continue through the 2014-2015 winter season in the Atchison County Historical Society Museum. The exhibit "What is an Artifact: How to Care for Your Family Heirlooms" will open with Bob Staley's What-Iz-It Collection over the long Thanksgiving Holiday weekend.
"This is the first stage of a series of mini-exhibits that we will be combining and adding to over this winter season to show the scope of what people collect and give tips on how to preserve your own special heirlooms," said Chris Taylor, executive director of the Historical Society. "We are using Bob Staley's collection of odd and unusual items he recently donated to the museum as a jumping off point for examining the range of things people keep and hold dear."
The new exhibit opens the Friday after Thanksgiving – Nov. 28th as an annual seasonal special offering for families returning to Atchison. Along with the special exhibit opening the Historical Society will also have the old Ramsay Store animated Pink Santa on exhibit and offer free coffee Friday, Saturday and Sunday after Thanksgiving.
Taylor said that a lot of people want to get out of the house and after doing some shopping the Historical Society Museum has become a popular stop.
"We want to give visitors some of the things they are often looking for: a place to check their email with free Wi-Fi and cup of coffee and doughnuts. Although the doughnuts usually go pretty quickly," said Taylor.
The Museum and Visitor's Center in the Santa Fe Depot, 200 S. 10th Street, will be open Friday, Nov. 28th from noon to 4 p.m., Saturday, Nov. 29th from 10 a.m. to 4 p.m. and Sunday, Nov. 30th from noon to 4 p.m. Museum admission is by donation. For more info contact Chris Taylor at the Atchison County Historical Society 913-367-6238.
DECEMBER - PEARL HARBOR REMEMBRANCE
The Annual Remembrance Ceremony for Pearl Harbor Day will be held at noon on Sunday, December 7 at the Veteran's Memorial at the east end of Commercial St. near the river. Veteran's will be conducting the ceremony. Hopefully the weather will be accommodating so everyone can get out and support the event.
Coverage Selection for New 2014 Farm Bill
Safety Net Programs Begins Nov. 17
Producers have Until March 31, 2015, to Choose the Program Best for their Operation
WASHINGTON, Nov. 10, 2014 – The U.S. Department of Agriculture (USDA) reminds farm owners and producers that the opportunity to choose between the new 2014 Farm Bill established programs, Agriculture Risk Coverage (ARC) and Price Loss Coverage (PLC), begins Nov. 17, 2014, and continues through March 31, 2015. The new programs, designed to help producers better manage risk, usher in one of the most significant reforms to U.S. farm programs in decades.
"USDA is committed to keeping farm owners and producers well informed on all steps in this process to ensure that they have all of the information that they need before making their coverage choice," said Farm Service Agency Administrator Val Dolcini. "The new ARC and PLC programs provide a more rational approach to helping farmers manage risk by ensuring families don't lose the farm because of events beyond their control."
USDA helped create online tools to assist in the decision process, allowing farm owners and producers to enter information about their operation and see projections that show what ARC and/or PLC will mean for them under possible future scenarios. Farm owners and producers can access the online resources, available at www.fsa.usda.gov/arc-plc, from the convenience of their home computer or mobile device at any time.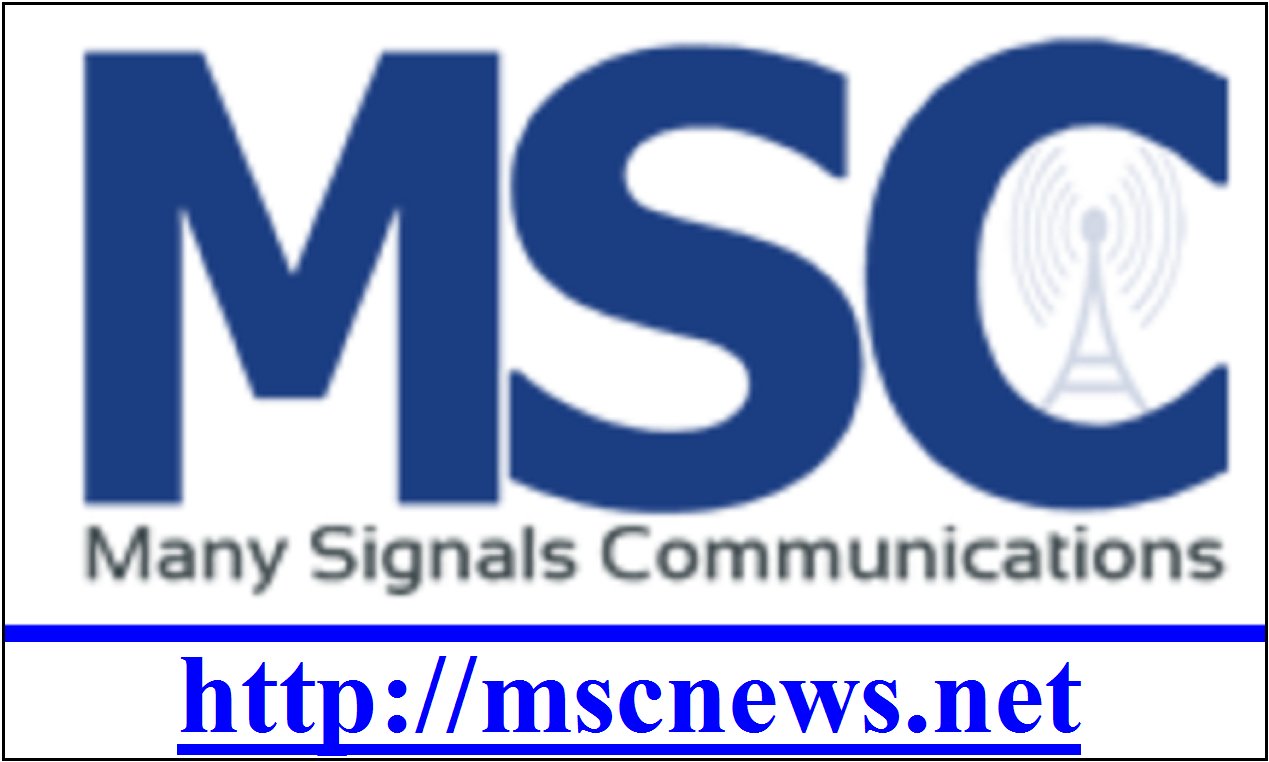 "In addition to the new online tools, USDA has done extensive outreach, including partnering with State Cooperative Extension Services to hold meetings and meet with farm owners and producers," said Dolcini. "USDA leaders will continue visiting with farm owners and producers to share information and answer questions about the new programs. We want to help producers boil the information down, understand their options and make the best decision on which program – ARC or PLC – is right for them."
Covered commodities include barley, canola, large and small chickpeas, corn, crambe, flaxseed, grain sorghum, lentils, mustard seed, oats, peanuts, dry peas, rapeseed, long grain rice, medium grain rice (which includes short grain rice), safflower seed, sesame, soybeans, sunflower seed and wheat. Upland cotton is no longer a covered commodity.
Dates associated with ARC and PLC that farm owners and producers need to know:
Now through Feb. 27, 2015: Farm owners may visit their local Farm Service Agency office to update yield history and/or reallocate base acres.
Nov. 17, 2014 to March 31, 2015: Producers make a one-time election between ARC and PLC for the 2014 through 2018 crop years.
Mid-April 2015 through summer 2015: Producers sign contracts for 2014 and 2015 crop years.
To learn more about which safety net options are most appropriate for specific farming operations, farmers can use new Web tools at www.fsa.usda.gov/arc-plc, which can be accessed from the convenience of a home computer or a mobile device at any time. To learn more about upcoming educational meetings, farmers can contact their local Farm Service Agency county office at http://go.usa.gov/pYV3
Today's announcement was made possible through the 2014 Farm Bill, which builds on historic economic gains in rural America over the past five years, while achieving meaningful reform and billions of dollars in savings for the taxpayer. Since enactment, USDA has made significant progress to implement each provision of this critical legislation, including providing disaster relief to farmers and ranchers; strengthening risk management tools; expanding access to rural credit; funding critical research; establishing innovative public-private conservation partnerships; developing new markets for rural-made products; and investing in infrastructure, housing and community facilities to help improve quality of life in rural America. For more information, visit www.usda.gov/farmbill.
ATCHISON CITY, ATCHISON COUNTY TO
TEST EMERGENCY NOTIFICATION SYSTEM
ATCHISON, KANS.—Residents of Atchison County can expect a phone call from CodeRED Community Notification System on Tuesday, November 25. CodeRED is an emergency notification system provided by Atchison County and the City of Atchison for all residents of Atchison County. The all-call to landlines and previously registered numbers on Tuesday serves as a way to test the local infrastructure while notifying residents about the features of the system.
Wesley Lanter, Atchison County Emergency Management director, said the cooperative effort between the county and city provides alerts, notifications and weather warnings to Atchison County residents via phone calls, texts or email.
Additionally, Lanter said he hopes the all-call will raise awareness of the system. According to Lanter, residents and businesses can go online and tailor what type of messages they receive, as well as how they receive the message through telephone, text and/or email.
"While CodeRED provided Atchison County with a database of residential and business phone numbers, there are many households that utilize only unpublished cell phones as primary numbers. It is important for those residents to register online to ensure receipt of emergency and general notifications—as well as tornado, thunderstorm and flash flood warnings from the National Weather Service," Lanter said.
Both Atchison County and the City of Atchison plan to use the CodeRED system to notify residents of issues in their communities immediately following the all-call on Tuesday.
"We plan to use the CodeRED system to keep our residents informed on street closures, water service interruptions, as well as any public safety issues that may arise," Atchison City Manager Trey Cocking said.
For a link to register for the alerts, please see the Atchison County website at www.atchisoncountyks.org or the City of Atchison website at www.cityofatchison.com. The respective Twitter and Facebook pages contain the link to the community enrollment page as well. If a person does not have internet access, he or she may call the Atchison County Emergency Management office at 913-833-4025 to register.
For more information on the notifications or how to register, please contact Lanter at 913-833-4025 or wlanter@atcoks.org
MUSCOTAH NEWS ~ CJ Hanson
Wow! Thanksgiving is here already! A time to be with family and friends and a time to reflect on how much we are thankful for. Speaking of giving—the Muscotah United Church continues to take donations for its Food Pantry, and if you are in need of food or help please contact Pastor Al at 785-872-0289.
Last week many in Muscotah said goodbye to Marilyn Galland who passed away on November 16th. She will be dearly missed by many of us who called her friend. She was quite a lady!!
Small Business Saturday is November 29th. Small businesses have been there for you. Will you be there for them? Shop local! The Muscotah Mercantile will have all its ornaments 20% off that day and will also have homemade turkey chili beginning at 11am that day for a free-will donation with funds raised going to the Building Fund. There will also be the usual cinnamon rolls and biscuits and gravy beginning at 8am.
Muscotah Outreach will sponsor a Christmas Lighting Contest again this year. Anyone with a Muscotah address may enter. Your holiday light display must be up by December 1st and will be judged some evening between December 1st and the 13th so that the prizes can be awarded at the City Christmas Program on Sunday, December 14th at 2pm. The 1st place prize is $50, 2nd is $35, and 3rd is $25. You must register to be included in the judging by completing a form at the Mercantile or by calling the Mercantile at 785-872-5000. Judges will come from out of Muscotah.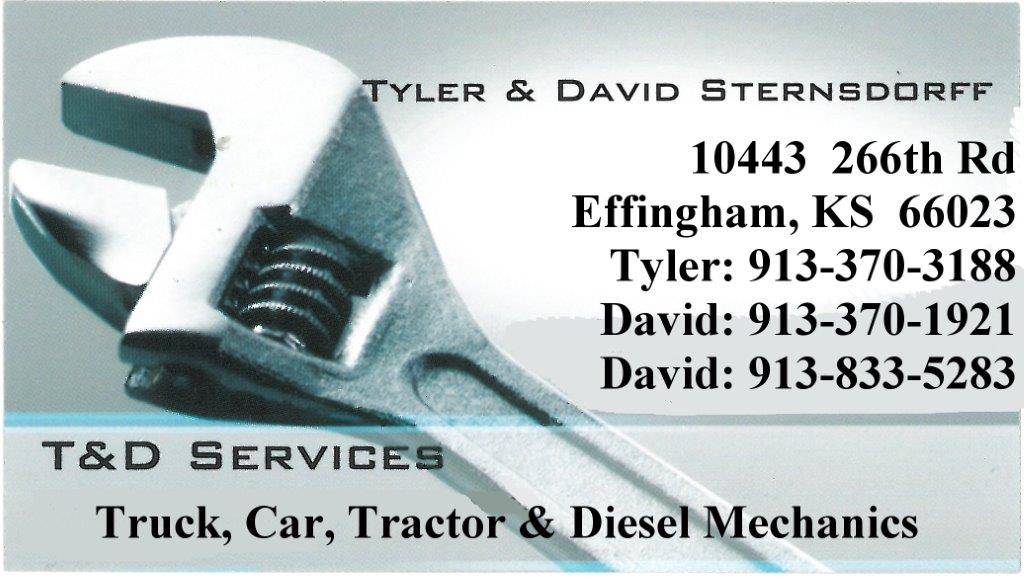 December 5 and 6 will be the Annual Christmas Bazaar at the Ole Feed Store downtown. Handmade, homemade, and happy made items from local vendors will be for sale along with Dolly's famous burritos. Also those two days the Mercantile will have EVERYTHING (except groceries) in the store 20% off! Both locations will be open from 8am to 5pm.
Monday, December 1 will be the next noon lunch get-together for the Muscotah Half-Century Club. It will be the annual Christmas dinner. The meat and potatoes will be furnished so if you are 50+ bring a side dish or dessert and enjoy lunch with your friends and neighbors. There will be a gift exchange. Guys bring a wrapped $5 guy gift and gals bring a $5 wrapped gal gift to take part in the exchange.
Monday evening of December 1st the Cancer Support Group will have their Christmas get-together. Bring munchies and a small wrapped gift to share and exchange. The meeting begins at 6:30 pm.
Tuesday, December 2 at 6:30 will be the next regular meeting of Muscotah Outreach. Come be a part of what happens in Muscotah.
Muscotah's Annual City Christmas Party/Program will be Sunday, December 14th at 2pm. There are several new skits and entertainers scheduled this year and there are always lots of cookies to try. Santa will make an appearance to hand out candy.
It's time to mention those who will be celebrating a birthday in December. They are: on the 1st—Zane O'Brien; 4th—Lisa Smith; 7th—Lori Self; 8th—Ed Higley; 13th—Mike Rush; 15th—Danielle Chew; 19th—Kalen Oswald; 20th—Avery Wischropp; 22nd—Darlene Miller and Jim Heineken; 25th—Jesus and Jeanne Lockwood; 26th—Jeanne Frakes; 28th—Luke Smith and Brandon Jacobs; and on the 29th—Melanie Schmitt. Happy Birthday to all of you!
Those celebrating an anniversary in December are: on the 6th—Gary & Jan Goodin and Mike & Linda Bodenhausen; 8th—Steve & Bonnie Hochstetler; and on the 18th—Gene & Sally Harter and Jim & Sherry O'Neil. May "your" day be a very special one!
Other dates to remember: on the 7th—Pearl Harbor Day; on the 21st—Winter Begins; the 25th is Christmas Day; and the 31st is New Years Eve.
Thought for the week: It's not how much we give but how much love we put into giving…Mother Teresa
NEW BEGINNINGS ~ Jack Albright
THE SHEPHERD'S STAFF SOURCE OF COMFORT
It is important to notice that the words, "Thy rod and Thy staff comfort me," (Psalms 23:4) come immediately after the words, "Even though I walk through the valley of the shadow of death."
The psalmist plainly says that the shepherd's staff brings him comfort when he is under the fearful shadow of death. The threat of death, either to us personally or of a loved one, has caused many people to turn to God. Our personal demise is our greatest possible loss. Job declared, "our days on earth are like a shadow," and the shadow is not under our control.
A staff is a unique instrument used totally for the care and management of sheep…only sheep. The symbol represents the concern and compassion that a shepherd has for his sheep. The rod conveys the concept of authority, power, discipline and defense of the sheep. The staff represents all that is longsuffering and kind.
A staff is a long, slender stick, often with a crook or hook on one end. The owner selects the stick with care and shapes, smoothes and cuts it to best suit his personal use.
A. Philip Keller notes three ways a shepherd manages his sheep with his staff. It is used in drawing sheep together into an intimate relationship. He will use his staff to gently lift a newborn lamb and bring it to its mother if they become separated. He does not use his bare hands for fear that the ewe will reject her offspring if it bears the odor of his hands upon it.
The staff is also used for guiding sheep through a new gate or along a dangerous, difficult route. He will use the slender stick to press gently against the animal's side, and this pressure guides the sheep in the way the owner wants it to go. Thus the sheep is reassured of its proper path. If the shepherd's staff is six feet long, it means that his arm and hand can extend that far. The shepherd is able to use the staff almost as well as he uses his hand.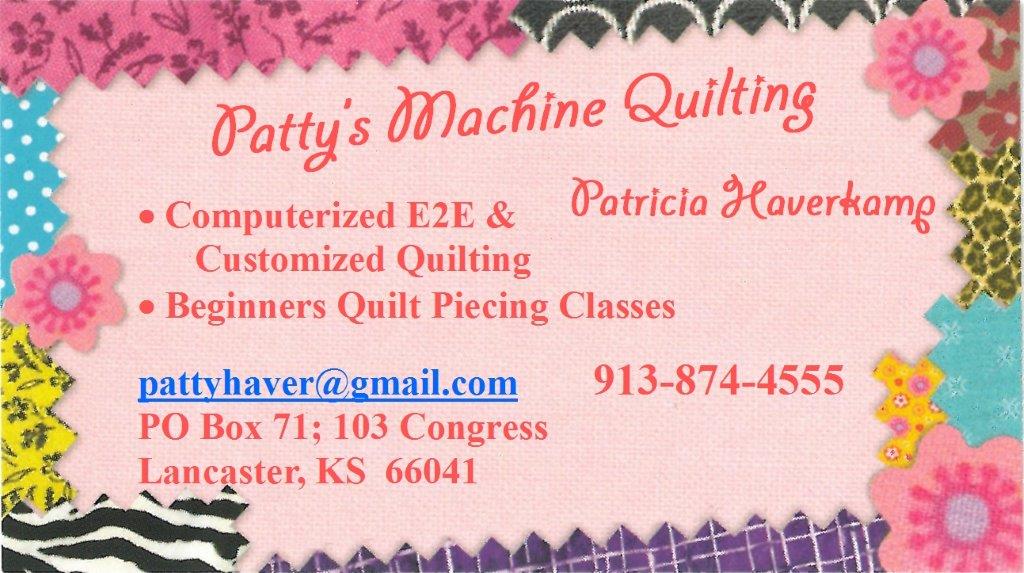 Keller says that he has seen a shepherd walk beside a pet or favorite sheep with his staff gently resting on its back. It appears that they are in touch or walking hand-in-hand. Sheep are not easily trained but this may be a method of training her as a leader.
This tender scene may depict what the psalmist wants to convey to us. The shepherd, the Lord, is a tender and loving person that has only our best interest at heart. Jesus says that a false or hired shepherd does not care for the sheep and may abuse them and desert them in time of danger. The Good Shepherd knows his sheep by name and that the sheep know the shepherd's voice and will gladly and safely follow him.
Millions of people in the Middle East live under the constant shadow of violent death. How would God comfort you if you lived there? More directly, how would God comfort you if someone you love faces an incurable disease, a fatal accident, or was killed by an act of violence?
Songwriters Crosby and Lowry gave us this beautiful hymn: "All the way my Savior leads me, cheers each winding path I tread. Gives me grace for every trial, feeds me with the living bread. Tho' my weary steps may falter, and my soul athirst may be. Gushing from the rock before me, lo! A spring of joy I see. Gushing from the rock before me, lo! A spring of joy I see."
Unapproved minutes of the Tuesday, November 18, 2014 meeting of the Atchison County Commission
Pursuant to the law, the board met in regular session at 1:10 pm with Commissioner Mike Bodenhausen calling the meeting to order, Commissioner Henry W. Pohl and Pat Henderson, County Counselor, KAIR Radio, and Attorney Larry Mears were also present with Chairman Jeff Schuele arriving at 1:13 from attending a meeting.
Deputy County Clerk Linda Chalfant recorded the minutes.
Board recited the Pledge of allegiance.
Minutes of November 10th were reviewed. Commissioner Pohl made the motion to approve the minutes as presented, Commissioner Bodenhausen second, with Chairman Schuele calling for a vote, all voted aye, motion carried 3-0.
Committee reports: Prior to KAC meeting, Chairman Jeff Schuele met with KDOT Secretary Mike King, talking about different projects. Mr. King informed Chairman Schuele KDOT will continue to do High Risk Road projects, Bridge Inspections, will look into grant funding for River Road, maintain local bridge projects, also working on ways to lower costs.
1:15pm- Pat Henderson, County Counselor was presented a draft from Attorney Larry Mears. A Petition for the Attachment of Adjoining Lands to Consolidated Rural Water District #5.
Chairman Jeff Schuele made a motion for a public hearing in the matter of the Petition. Commissioner Bodenhausen seconded, Chairman Schuele called for a vote, all voted aye, motion carried 3-0.
With no public comments made, Chairman Schuele, closed the hearing.
Commissioner Bodenhausen made a motion to accept the Petition to Consolidate the property owned my Shawn and Christine McCoole, into Water District #5.
Commissioner Pohl, seconded Chairman Schuele called for a vote, all voted aye, motion carried 3-0.
1:40pm -Wes Lanter IT/EM Director, appeared before the board for adopting Resolution 2014-1398. Chairman Schuele made a motion to adopt Resolution 2014-1398, Northeast Kansas (Region K), Multi-Hazard, Multi-Jurisdictional Hazard Mitigation Plan, Commissioner Bodenhausen seconded, Chairman Schuele called for a vote all voted aye, motion carried 3-0. Commissioner Bodenhausen made the motion to authorize Chairman Schuele to sign the Resolution in behalf of the county, Commissioner Pohl second the motion with Chairman Schuele calling for a vote, all voted aye, motion carried 3-0.
Wes Lanter also presented requistions to Dell for an OptiPlex, coming out of District Court fund $946.71, AOS for email system and storage upgrade out of IT fund $34820.52, AOS for county wireless project $8894.99 and to CIC annual Peopleware agreement $7095.00.
Commissioner Pohl made a motion for Chairman Schuele to sign the CIC Peopleware agreement in behalf of the county, Commissioner Bodenhausen seconded, Chairman Schuele asked for a vote, all voted aye, motion carried 3-0.
1:50 pm, Matt Dorssom Road Superintendent, presented a PO to be approved for BG Consultants for $1000.00 for 50% of the final plans for the Dalby Bridge project for engineering services project # 3C-4511-01, request approved.
2:00 pm, Matt Dorssom , Road Superintendent, Benton and Center township, appeared before the board to discuss Pros and Cons of either fixing or closing the bridge on 238th Road that was damaged when a combine tried to cross exceeding the bridge weight limit. Those attending were Richard Taliaferro, Dan Sheeley, Collin Sheeley, Duane Coder, Cliff Oswald, and Mike Linscott. Several voiced their opinions on both sides of this matter. The board was all in agreement they are going to pursue the Insurance Co. to repair the bridge back to the way it was.
2:50 pm. Larry Litner, President of the Extension Council and Ray Ladd, Atchison County Extension Agent appeared to present a Resolution to Approve Proposed Extension District #2014-1399. Commissioner Pohl made a motion to approve Resolution #2014-1399, Commissioner Bodenhausen seconded with Chairman Schuele calling for a vote, all voted aye, motion carried 3-0.
3:00pm, Joe Bowen Maintence Supervisor appeared before the board to have a PO approved for Bottorff Construction, for Memorial Hall Plaza project, total cost to the county was $21880.00, board approved purchase order.
3:10pm, Jack Laurie and Wes Lanter with the Joint Communication Board, appeared before the board to discuss the New County Emergency Services Communications project. The board asked Jack Laurie to draft an Interlocal agreement to send to all cities within the county addressing sales tax funding for the project, County Counselor Pat Henderson will review the interlocal agreement before it is sent to the cities.
Courtney Calhoon, Administrative Office appeared before the board with bills to sign for this week.
Commissioner Bodenhausen made a motion to direct the Treasurer to move 688,000.00 and all Journal Entries recommended by the Auditors, Reese and Novelly, Commissioner Pohl seconded, Chairman Schuele called for a vote, all voted aye, motion carried 3-0.
The board received by mail, Resolution No. 2964, a Resolution of the City of Atchison Kansas Declaring and Interest in and Establishing a Public Hearing date for Considering the Annexation of Certain Lands to the City of Atchison Kansas.
Board received a copy of a letter from County Counselor, Pat Henderson that that was sent to State Farm Insurance concerning the damage to the bridge on 238th Road that included the estimated cost of repairs.
4:25pm, Commissioner Pohl made motion to adjourn, Commissioner Bodenhausen, seconded, Chairman Schuele called for a vote, all voted aye, motion carried 3-0. Attest: Linda Chalfant, Deputy County Clerk
Historic Water Agreement Signed Between Kansas, Nebraska And Colorado

MANHATTAN, Kan. – A historic agreement was reached today as Kansas, Nebraska and Colorado conducted a special meeting of the Republican River Compact in Manhattan, Kansas. Representatives of the States have signed a resolution, approving operational adjustments in 2014 and 2015 under the Republican River Compact, which will benefit water users
throughout the Basin and set the Administration on a course to find long-term solutions to persistent problems.
Kansas Governor Sam Brownback noted that the agreement was positive for Kansas water users. "This resolution will protect a valuable water resource for Kansans. This agreement allows Harlan County Lake to serve as the destination for water legally due to Kansas and allows for the water to be delivered to Kansas water users when needed. Agreements like these can only be reached when neighboring states come together and are committed to meeting the needs of their water users.
"We appreciate the spirit of cooperation that has been shown by Nebraska and Colorado in this process. This is a strong beginning to developing a long-term future for water agreements between the states" said Kansas Secretary of Agriculture Jackie McClaskey. "We know there is additional work to do, including reaching out to our federal partners and others, but believe we are moving in the right direction to arrive at a workable solution that protects Kansas water users, but is balanced and fair to all parties and reflects good water management."
Kansas Water Office Director Tracy Streeter said that this agreement gives Kansas water more certainty. "Approving the resolutions will bring significant benefits to the States by preserving the remaining water supply in Harlan County Lake and providing additional certainty to water users throughout the Basin. This is one of the action items that water users asked for and was included in the second draft of the Long-Term Vision for the Future of Water Supply in Kansas."
Todays signed agreement addresses the operational adjustments of how water is administered for the benefit of irrigators in the Basin. It provides Nebraska with 100 percent credit for water delivered from augmentation projects to Harlan County Lake prior to June 1, 2015, and the delivered water is for exclusive use by Kansas irrigators.
Officials from the Kansas Department of Agriculture and the Kansas Water Office will be holding informational meetings in the areas affected in the Republican River Basin over the next few months to update local stakeholders on the current agreements between the states and to learn more about local needs and concerns.
The states will meet again in early January to further discussions, coordinate the implementation of these resolutions and continue to work on long-term solutions.
USD 377 SCHOOL NEWS
November 24 Monday
HS SCHOLAR'S BOWL PRAC.
Time: 7:00 AM to 7:45 AM Details: JSH Room 115 Scheduled by Mr. English FOR MEETING
Time: 12:57 PM to 1:28 PM Details: JSH Room 119NHS MEETING
Time: 12:57 PM Details: JSH Commons
ALL JUNIOR CLASS MEETING
Time: 12:57 PM to 1:28 PM Details: JSH Room 130
JH WR QUAD @ RIVERSIDE
Time: 4:00 PM (Dis 2:00, Dep 2:15, Ret 8:30 PM)
Details: 705 Jessie Street, Wathena, KS 66090 w/Riverside, Royal Valley, Silver Lake
PRE-GAME SHOOT AROUND
Time: 3:30 PM to 4:00 PMJSH ACADEMIC ASSISTANCE
Time: 3:45 PM to 5:15 PM Details: JSH Library
JH GBB –H- w/HIAWATHA
Time: 4:30 PM Details: JSHS Gym Game Order: 7th "A", 8th "A", Combined "B
November 25 Tuesday
HS STUCO MEETING
Time: 7:15 AM Details: JSH Room 117
Scheduled by Mrs. Walters
SOUNDMASTERS TO PERFORM AT DOOLEY CENTER
Time: Lv 11:15 AM, Ret 3:15 PM Details: Atchison
November 25 Tuesday (cont'd)
JSH ACADEMIC ASSISTANCE
Time: 3:45 PM to 5:15 PM Details: JSH Library
November 26-28
THANKSGIVING BREAK
November 30 Sunday
4TH GR GBB/SOFTBALL
Time: 2:00 PM to 4:00 PM Details: JSH Gym Scheduled by Cy Wallisch
HS GIRLS OPEN GYM
Time: 4:00 PM to 6:00 PM Details: JSH Gym
December 1 Monday
JH WR QUAD w/TONGANOXIE
Time: 4:00 PM (dis 2:15, Dep 2:30, Ret 9:00 PM)
Details: TBD w/Oskaloosa, Pleasant Ridge, Tonganoxie
JH GBB @ JEFF WEST
Time: 4:30 PM (Dis 2:45, Dep 3:00, Ret 9:00 PM)p
Details: 619 Condray St, Meriden, KS *All games played @ Jeff West Middle School* Game Order: 7th "A", 8th "A", Combined "B"
PROM COMMITTEE MEETING
Time: 12:57 PM to 1:28 PM Details: JSH Room 125
JSH ACADEMIC ASSISTANCE
Time: 3:45 PM to 5:15 PM Details: JSH Library
HS SCHOLARS BOWL PRAC.
Time: 7:00 AM to 7:45 AM Details: JSH Room 115 Scheduled by Paul English
Seniors – December 1 is the deadline for your Yearbook Senior Photos, Baby Pictures and Candid Shots! If you MUST HAVE an extension, please see Mr. Robberson BY December 1.
The JH StuCo Movie Night has been rescheduled to Sunday, Dec. 7, at 3:00 PM. They will show 'ELF' which is rated PG. Admission is $5 per person which includes a bag of popcorn and a drink. Come prior to show time at 2:15 for face painting, cupcake decorating and pictures with Buddy & Jovi.
Last Day to order ButterBraid frozen pastry dough and Classic Breaks frozen cookie dough through the HS StuCo will be December 1! The cost is $13 per item, and proceeds benefit current and future Student Council projects. Orders will be received on Dec. 8, just in time for holiday baking! Please see any High School StuCo member to place your order, or contact Mrs. Walters if you need further information.
Juniors or seniors interested in attending Vo-Tech 2nd semester, please contact Mrs. Jenna Taliaferro for more information. The deadline to sign-up for Vo-Tech is Friday Dec. 5!
The Atchison County Community Tiger Booster Club is selling jackets. Choices are Wind shirt for $30.00, Black (Gray Sweatshirt lined) for $55.00 or Orange or Black (Fleece lined) for $65.00. Order forms are in the office or can be found on the web page or the Booster Club Facebook Page.
SENIOR SALUTES DUE DECEMBER 15 - The 2014-15 Yearbook staff is preparing the "Senior Salute" section of the Yearbook. We invite you to contribute to this important section of the book by submitting a special photograph and writing a personal message to a member of the Senior Class who is special to you. Order forms are available in the office or can be e-mailed to you. Sizes available are 1/4 Page $40.00, 1/2 Page $70.00, Full Page $110.00. Checks should be made payable to ACCJSHS and sent to Mr. Jason Robberson at ACCJSHS, PO Box 289, Effingham, KS 66023.
Rep. Lynn Jenkins Weekly Update
The Imperial Presidency:
This election the American people sent a clear message to Washington that they do not want repeats of failed past policies, they want President Obama to work with Congress to solve problems. The President's unilateral action blatantly disregards this message and the separation of powers set forth by the Constitution. Even President Obama himself has admitted over 20 times that this executive action exceeds constitutional authority. Furthermore, as the White House has rightly pointed out, executive amnesty has been tried in the past and that it is even being discussed again is proof positive that it is a failed policy. Repeating a past mistake will only make things worse and will destroy any progress Congress has made toward real immigration reform.
However, despite the president's unilateral actions, Congress will continue working and utilizing the many tools in the Constitution to attempt to stop the President from acting alone. We will continue funding the government, but we will not let the President get away with this unconstitutional action.
The President knows he is not authorized to take action and it is my hope he will execute our laws faithfully and have an honest forward-thinking debate about this important issue. It is time for the President to stop repeating past mistakes, listen to the American people, and join Congress in solving problems.
Laser-Focused on Helping People Get Back to Work:
At the weekly press conference with Republican leaders, I talked about a recent report published by the Bureau of Labor Statistics showing that younger veterans, specifically 9/11 veterans, struggle considerably more with unemployment than those who are older and compared to the general workforce.
The House has been relentlessly focused on solutions to get Americans and veterans back to work, including passing the Hire More Heroes Act to encourage employers to hire more of our nation's veterans.
National Rural Health Care Day:
In honor of National Rural Health Day, I spoke on the House Floor to reaffirm my personal, unwavering commitment to ensuring rural communities have access to quality care options.
Keystone XL Pipeline Denied in Senate:
This week, House Republicans anxiously awaited a vote in the United States Senate that would finally approve the Keystone XL Pipeline. The House has passed Keystone several times, but the pipeline project has lagged in the Senate for years.
Unfortunately, the Senate failed to gain the necessary votes to approve the Keystone XL, largely because Democratic Senators continue to fold under the pressure of environmental groups despite the fact that six lengthy environmental impact studies done by the federal government have found that the pipeline would have no adverse environmental impact. The Keystone XL pipeline will, however, boost the economy and create good-paying jobs that can support American families.
Medicare Tele-town Hall:
On Friday morning, I called thousands of seniors in Eastern Kansas with a Medicare Specialist from CMS on the phone to help answer questions about Medicare Open Enrollment. I want to thank everyone who participated in this live conference call and I encourage you to contact my office if you still have questions about Medicare Open Enrollment season.
My staff and I are here to work for you. If you ever have any questions, I hope you will call my office at (785) 234-LYNN (5966) and speak to my staff about issues you are concerned with.
AG Schmidt statement on Kansas Supreme Court lifting of stay in State v. Moriarty
TOPEKA – (November 18, 2014) – Kansas Attorney General Derek Schmidt today issued the following statement in connection with the Kansas Supreme Court's decision to allow the issuance of marriage licenses to same-sex applicants in Johnson County and to delay further proceedings in this case until federal courts sort out the constitutional issues surrounding state prohibitions on same-sex marriage: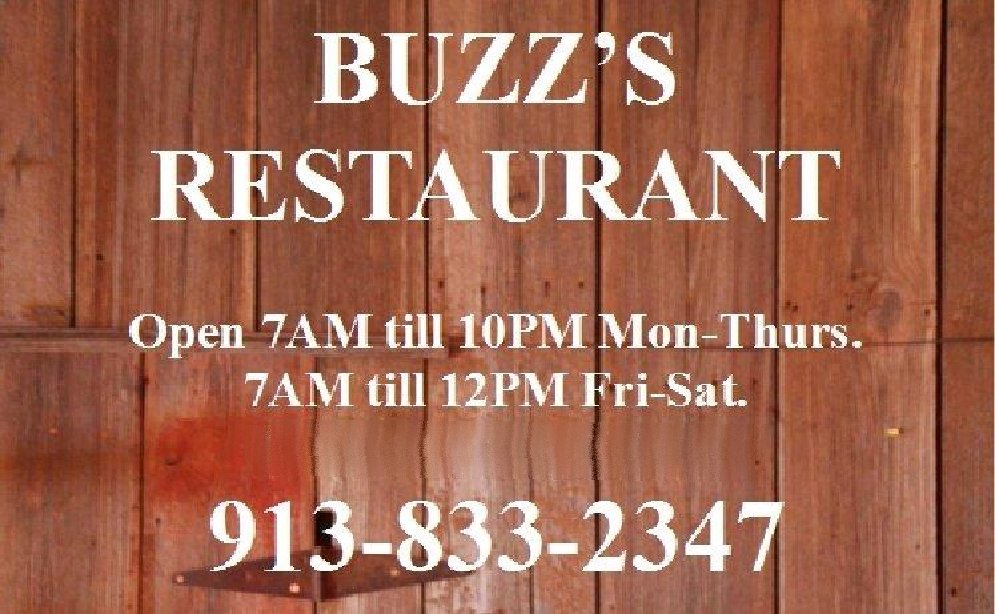 "Although we asked the Kansas Supreme Court to provide statewide uniformity, today's ruling leaves the decision whether to issue licenses in the hands of the federal judiciary and of district court judges throughout the state. Because a provision in the Kansas Constitution is at peril, the State of Kansas will continue its defense in federal court as long as a defense is properly available. I hope the U.S. Supreme Court will quickly agree to take up the case from the U.S. Sixth Circuit Court of Appeals in Cincinnati to give finality and certainty to Kansas and the rest of the country on this matter."
Congress Passes Moran-Jenkins Rural Health Legislation
WASHINGTON, D.C. – Tonight, the U.S. Senate passed H.R. 4067 to delay Medicare's enforcement of unreasonable and inflexible direct supervision rules for outpatient therapy services at all hospitals including Critical Access Hospitals (CAHs). U.S. Senator Jerry Moran (R-Kan.) introduced the original version of this bill, S. 1954, and it passed the Senate on Feb. 10, 2014. Congresswoman Lynn Jenkins (R-Kan.) introduced an identical version of the bill in the U.S. House of Representatives and it passed the House on Sept. 9, 2014.
"Imposing an unrealistic and clinically unnecessary supervision policy jeopardizes patients' access to important services in communities in Kansas and across the country," Sen. Moran said. "This one-year delay is needed because many Kansas hospitals are considering cutting services for their patients or limiting hours of operation in order to comply with this inflexible regulation. I urge the President to sign this bill, and I will continue to advance legislation requiring the federal government to implement a reasonable policy that more reflects the realities of providing care in rural areas. Thanks to Congresswoman Jenkins for her extraordinary efforts on this legislation in the House of Representatives."
"This is a testament to Congress for recognizing that these supervision requirements are unnecessary and could jeopardize access to healthcare in our rural communities where medical service shortages are already severe," Congresswoman Jenkins said. "Critical Access Hospitals are the lifeblood of our rural communities and it is my hope the President quickly signs this bill into law to give our communities more certainty and ensure patients receive timely and quality healthcare. I thank my colleagues for supporting this legislation and I want to especially thank Senator Moran for his hard work and leadership on the companion legislation in the Senate."
This legislation is supported by the American Hospital Association, the Kansas Hospital Association and the National Rural Health Association.
In June 2013, Sen. Moran introduced S. 1143, the Protecting Access to Rural Therapy Services (PARTS) Act, to address this therapy supervision issue on a permanent basis. Click here to read a summary of the PARTS Act.
MISCELLANEOUS PRESS RELEASES
KHA Issues Report ~ Cindy Samuelson, VP Kansas Hospital Association
The Kansas Hospital Association has issued a new report, Economic and Employment Effects of Expanding KanCare, which quantifies the negative consequences of the state's decision to not expand KanCare in 2014. In addition, the report highlights the positive benefits implementation of KanCare expansion by 2016 could have for Kansas taxpayers and businesses, as well as uninsured citizens. This independent analysis provides solid data to help Kansas decide whether to accept or decline some $2.2 billion in federal funds between 2016 and 2020.
In the coming year, Kansas has the opportunity to revisit this issue, which could lead to implementation of KanCare expansion by 2016. Such an expansion could enable approximately 100,000 low-income Kansas adults to gain coverage in 2016, and 144,000 by 2017. Deciding again not to expand KanCare would extend the negative consequences outlined in the report into future years:
• Kansas is losing approximately $334 million in federal funding in 2014 and more than $380 million in 2015, compared to the amounts it would have earned had it expanded KanCare.
• Expansion would have created more than 3,000 jobs statewide in 2014 and beyond.
• Kansas is losing more than $6 million in potential state tax revenue in 2014 because the total economy (as measured by gross state product) is approximately $220 million smaller than it would have been if KanCare had been expanded.
The report clearly demonstrates the economic benefits of KanCare expansion. About half of the jobs created would be in health care, but the other half would be in diverse sectors, including construction; retail and wholesale; professional, scientific and technical; and food and beverage. Although KanCare expansion increases funding for health care, the benefits spread broadly as health care providers purchase additional goods and services and use their income to pay their mortgages, buy groceries and make consumer purchases that broadly impact the state's economy.
"KanCare expansion would stimulate economic growth and job creation in Kansas," said Tom Bell, president and CEO of the Kansas Hospital Association. "In addition, more than 100,000 low-income Kansans would have access to health care in a more appropriate setting than the hospital emergency department."
According to the analysis performed by George Washington University researchers and Regional Economic Models, Inc. analysts, over the five-year 2016 to 2020 period, KanCare expansion would increase the state gross product by more than $1.2 billion and total business activity by about $2.2 billion. Expanding KanCare would trigger additional economic growth for Kansas, leading to greater state tax revenues without changing tax rates. Failure to expand KanCare will derail substantial economic gains that could boost the state's economy and forego more than $69 million in potential state revenue that could be used to help balance the budget.
The bottom line for many is cost, and this report demonstrates that KanCare expansion produces a net savings to the state of Kansas. If the state expands KanCare by 2016, there are increased state Medicaid costs, but those are offset by new state revenue and reductions in other health care spending. The net savings to Kansas if KanCare is expanded would total $29 million in 2016 and approximately $36 million from 2016 to 2020, according to the financial analysis in the report.
"The facts in this report demonstrate that expanding KanCare not only increases coverage, but also saves the state money," Bell said. "This is just one more reason that Kansas should consider a unique, Kansas-based solution to expansion."
The full report and a summary brief can be found on the KHA website at: www.kha-net.org.
The Kansas Hospital Association is a not-for-profit association of health care provider organizations and individuals that are committed to the health improvement of their communities. KHA membership includes 216 member facilities, of which 127 are full-service community hospitals. Founded in 1910, KHA maintains its vision of "an organization of hospitals working together to improve access, quality and the affordability of health care for all Kansans."
KHA Mission: To Be The Voice And Resources For Community-Based
Hospitals By Meeting Member Needs For Advocacy And Service.
Latest donations move FHSU's Power of One scholarship campaign close to its $12 million goal
HAYS, Kan. -- Fort Hays State University officials announced two gifts today that bring the Power of One scholarship campaign close to meeting its goal of $12 million by the end of this year. The gifts came from Henry Schwaller, the mayor of Hays and an FHSU instructor in Management and Marketing, and from Jerry Van Allen, Sharon Springs, who came to FHSU as a non-traditional student. "Henry Schwaller, who was born and raised in Hays, and Jerry Van Allen, who served in the Navy, farmed for more than 10 years and then attended Fort Hays State as a non-traditional student, are creating scholarships for our students," Dr. Mirta M. Martin, FHSU president, said. "We have now come very close to meeting our campaign goal thanks to the generosity of these two members of the Tiger family." "Today's students face challenges we did not face," she said.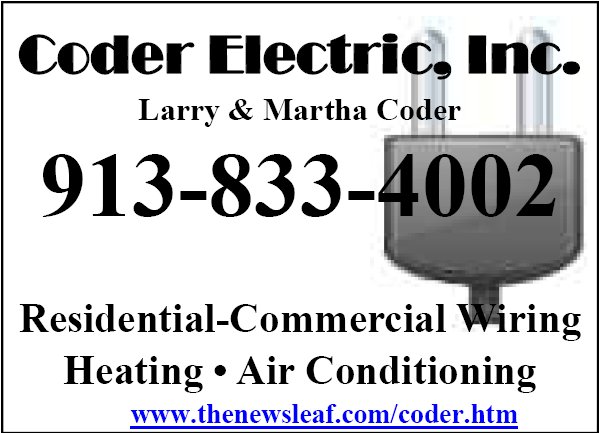 "These gifts from two remarkable gentlemen go to the heart of who we are. Their scholarships will help provide access to higher education for the next generation of leaders." Tim Chapman, president and CEO of the FHSU Foundation, announced that the latest gifts bring the campaign total to $11.6 million. He noted that the Power of One scholarship campaign, in recognition of the 27-year leadership of former President Edward H. Hammond, was announced last December with an ambitious goal of raising $8 million by the end of the 2014 calendar year. "Thanks to the help and support of alumni and friends of the university, the goal was surpassed in June," he said. "Due to that overwhelming support, a new goal of $12 million by December of this year was established." Schwaller said he believes students living in Kansas have an opportunity to experience and test ideas and that FHSU is the driving force behind the growth of western Kansas. Much of Schwaller's entrepreneurial vision comes from his respect for his grandparents, who he said were among a generation of people who took chances and were very successful. Now, Schwaller has established a scholarship to support FHSU students willing to take chances like his grandparents. "It is critical that we educate students to have an entrepreneurial mindset," he said. The Schwaller Entrepreneurship Scholarship will benefit an undergraduate or graduate student who has shown an interest in the variety of entrepreneur-related events happening throughout the university, or who is working toward a minor or certificate in entrepreneurship. One scholarship will be awarded each year and preference will be given to applicants of Hispanic origin. "We need to retain students from their freshman year to their senior year here in western Kansas," Schwaller said. "We have to provide opportunities that not only help students develop skills, but also help them become part of the community." Van Allen, who earned bachelor of arts and master's of science degrees in communication at FHSU, remembers how he enjoyed his time at the university and the personal impact professors and other non-traditional students had on him. Knowing the big impact scholarships have on students' education, he hopes to have a positive impact on students' lives at Fort Hays State University. "I am proud of FHSU and what it has done for western Kansas," Van Allen said. He described the circumstances that caused him to have a late start in pursuing a higher education. He said his father farmed and sold farm implements, and with seven kids in the family, there was "never a dull moment." He went to community college on a scholarship, but with no jobs in Hays and no scholarships for juniors, he enlisted in the Navy during the Vietnam War. He returned to the family farm for about 13 years, but when an accident left him unable to farm any longer, he enrolled at FHSU. "I don't know when I've ever enjoyed anything more," he said, noting the special relationship between non-trads and their professors. The Jerry Van Allen Memorial Scholarship will benefit up to four students at a time who have a minimum GPA of 3.0 and come from western Kansas. This will be a 4-year renewable scholarship with preference given to students who have a relationship with the Order of the Eastern Star, one of the largest fraternal organizations for both men and women. Members of this group sincerely reflect the spirit of fraternal love and the desire to work together for good. "It is with the help of people such as Henry Schwaller and Jerry Van Allen that Fort Hays State can continue to improve and lead the progress of western Kansas by ensuring that students can afford a quality education," Chapman said. "The FHSU Foundation thanks Henry and Jerry for their support of our students. Gifts and investments like these represent current and long-term security for student support. With the growth of our student population, we must keep pace with scholarship assistance. We encourage all to consider being the one, the Power of One, that will put us over our $12 million goal." Those who want to join the effort before Dec. 31 may visit http://foundation.fhsu.edu to make a gift in support of students at Fort Hays State.
FHSU's New President Lays Out Vision Of Scholarship, Entrepreneurship
HAYS, Kan. -- History figured prominently in the inauguration of Fort Hays State University's ninth president today as she became the first female president of the university. But the new president herself, Dr. Mirta M. Martin, had her gaze fixed firmly on the future, even as she made reference to the past. "We are a testament to the skill, determination and sacrifice of those who raised us up, and we are a guiding light that radiates far beyond the Kansas plains," she said in her inaugural address, referring to the history of the university, "Lighthouse on the Plains," by the late Dr. James Forsythe. "Every lighthouse has a keeper, and it's the keeper's sacred duty to make sure the light always shines brightly," she continued, "illuminating the path ahead, safeguarding precious cargoes of hope, precious cargoes of dreams, welcoming home all who wish to join us."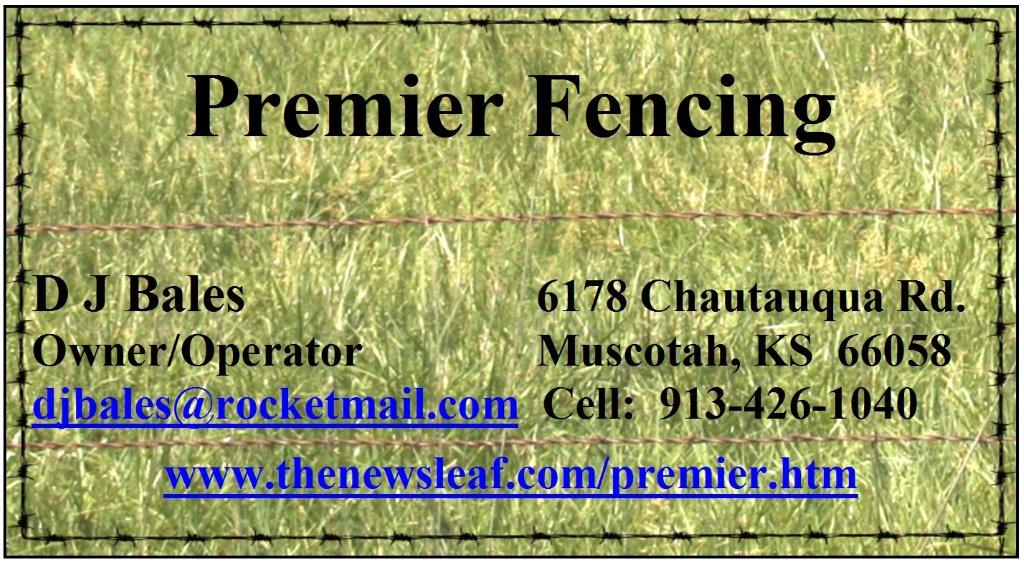 "I am honored and humbled to be the ninth keeper of the light at Fort Hays State University," she said to applause from the audience of about 1,200 at the ceremony in Gross Memorial Coliseum. Earlier, she received cheers to go with the applause when she referred to the history she has made: "Ladies and gentlemen, I am honored to serve as the first female president in the 112-year history of this incredible university and to be the first Hispanic to lead a Kansas Regent institution." Among the dignitaries present for Dr. Martin's inauguration was Kansas Gov. Sam Brownback, who nodded toward the many accomplishments of her predecessor, Dr. Edward H. Hammond, who spent more than 27 years in the presidency. "Some people might be hesitant to follow Ed, who has spent almost 30 years at the helm of this university," said Brownback. "Dr. Martin is not. Hesitancy and fear are not words that have ever been used to describe her," he said, referencing her journey from Castro's Cuba to Spain at the age of 6 and her eventual migration to the United States. "She came to this country not speaking a word of English. She wasn't afraid. She came here with a purpose and a dream and she has achieved it. She's a person of vision and strength and boundless energy, which is required of a university president. You might say that even before she came to Fort Hays State, she already was a Tiger at heart, bold, committed and fearless. She'll bring those qualities to bear for this great university and make it even greater." Dr. Martin's inaugural speech was preceded by greetings from Fred Logan, past chair of the Board of Regents; Dr. Eric Deyo, president of the Faculty Senate; Dave Storer, president of the University Support Staff Senate; Arin Powers, president of the Student Government Association; Diane Scott, president of the FHSU Alumni Association Board of Directors; and Denis Miller, chair of the FHSU Foundation Board of Trustees, who was chair of the search committee for a new FHSU president. President Martin addressed the pioneer spirit that built Hays and the institution that became Fort Hays State University in leading up to her vision of the future. "The future belongs to those who are bold enough to dream it, plan for it and to build it." "I, too, have bold aspirations and an unrelenting faith in our future," she said, and laid out four things she "envisions" for FHSU under her leadership:
A support system for all students built on a foundation of faculty, staff, public and private partners and "our 68,000 alumni located all across the globe."
A system in which students, through engagement with faculty mentors in research, the arts and community service, "are the co-creators of their education."
A university in which "scholarship and creativity will generate new intellectual property," and an "entrepreneurial and creative community" will provide careers for graduates and "enrich the cultural fabric of our nation and of our region."
A network of "engaged and impactful alumni" who will help with their gifts and time to "connect our graduates with prospective employers." She said that every student on campus should have an alumni "mentor" because "only alums can tell our students how a Fort Hays State degree changed their lives." "I have faith that Fort Hays State will become the university that the people we serve want it to be, that it will become the university that Kansas needs it to be; and that it will become the university that everyone who works and lives here knows it can be."
"These are bold aspirations, no doubt," she said, "but I am just getting started." She proceeded to lay out two more: a university where every student who pursues an internship will get one, and a university where more and more students will study abroad to experience other cultures in places "far away from home."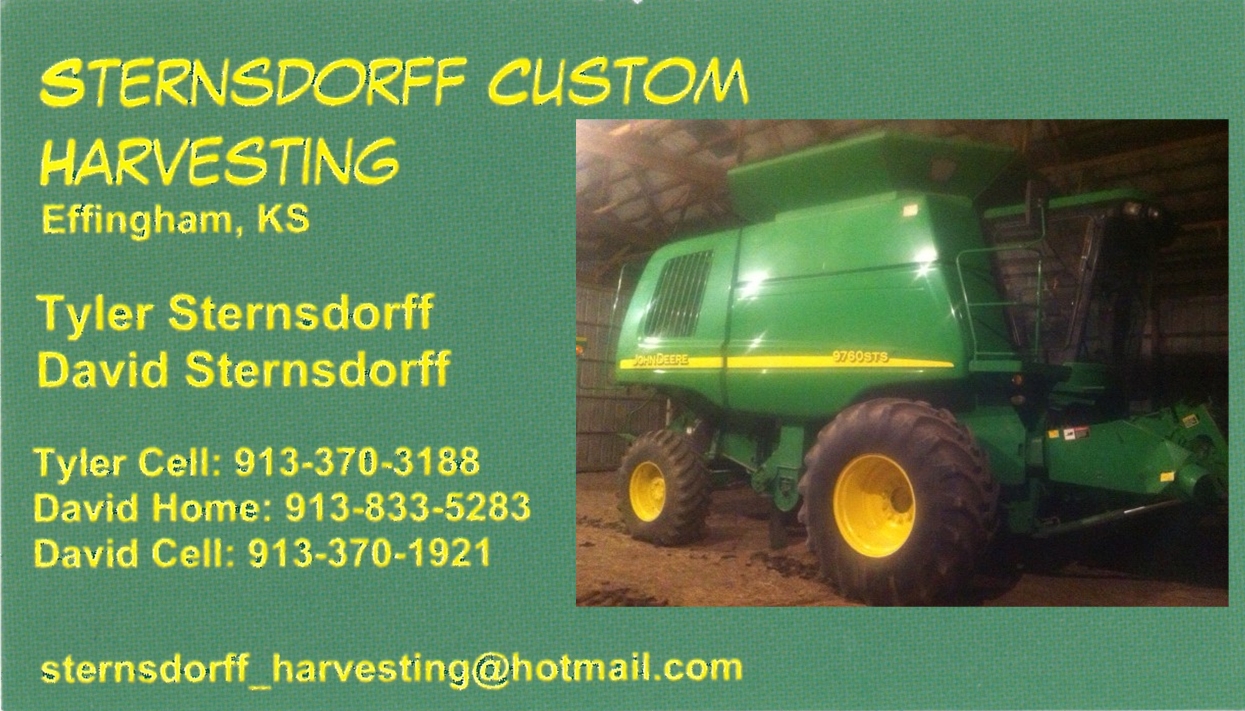 Foreign travel was once a luxury for students but is more and more a necessity in a global marketplace, she said.
"The work ahead of us is not just for me, but it is for all of us who care deeply about our university and the future of Kansas," said President Martin. "We must become the destination of choice that attracts and retains the curious, the creative, the socially conscious and the adventurous."
President Martin's conclusion completed a circle begun with the tribute music that preceded the formal presentation of the mace and medallion of office. That music was "Somewhere Over the Rainbow," from the movie "The Wizard of Oz."
Though she has lived in Kansas only a short while, said Dr. Martin, she has known the state since she was a small child in Spain, where she was introduced to Kansas by "a determined young girl" who had, through "circumstances beyond her control," been pulled away from "the only home she had ever known and dropped her in a foreign land."
But in the end, that girl and her friends were able with courage and character to "triumph over evil and discern truth from illusion."
Dorothy, said President Martin, "came to realize everything she needed to succeed she could learn right here, in Kansas, with the loving support of a caring family."
"There really is no place like home, ladies and gentlemen," she said, "and together, we will show the world that there is really no place like Fort Hays State University."
President Martin Acknowledges Decision By Dodge City Trustees To End Merger Talks With FHSU
HAYS, Kan. -- After returning from Redmond, Wash., where she supported a team of Fort Hays State University students who finished second in the national Be U Hackathon competition at the corporate headquarters of Microsoft, President Mirta M. Martin issued a statement today about the proposed merger between FHSU and Dodge City Community College.
"Fort Hays State University was prepared to continue the exploration of the merger, as approved twice by the Dodge City Community College Board of Trustees and as endorsed by the Kansas Board of Regents," the president said. "That was the only initiative we believed would be beneficial to both FHSU and the community college. FHSU has always maintained that the decision to proceed or not to proceed with the merger was the responsibility of the Dodge City trustees. FHSU was ready to go forward; however, the Dodge City trustees changed their minds and do not wish to explore the merger. That is their decision, and FHSU will honor that decision."
The statement from President Martin comes after a meeting of the Dodge City trustees last week in which action to continue the merger process under a counter proposal failed on a 3-3 vote. Prior to that meeting in Dodge City, the state Board of Regents had removed its request for state funding for the merger in its legislative package, pending a show of unity and affirmation by the Dodge City trustees.
"We wish Dodge City Community College and the people of southwest Kansas all the best and will continue to do everything we can to provide for any educational needs the community college cannot provide," President Martin said this morning. "There are existing partnerships between Fort Hays State and all the community colleges in southwest Kansas that have enhanced educational opportunities in that part of the state, and we expect those cooperative efforts to remain strong into the future."
HomeWords: A Project of the Poet Laureate of Kansas by Wyatt Townley
Gratitude is always relevant. In our family, Thanksgiving is a reminder to cultivate gratitude as a daily practice.
This week our poets navigate HOME AS SKY, using the American Cinquain to steer by: 22 syllables arranged in five lines this way: 2, 4, 6, 8, 2.
Both poets this week hail from Topeka. Huascar E. Medina is a father, artist, "ultramarathoner," member of the Speakeasy Poets of Topeka, and former editor-in-chief of Inscape Magazine out of Washburn University. He manages to deliver an entire essay (sermon?) in five lines.
Call it
wind when it moves.
Name it Heaven when it
moves you. Breathing is receiving
that gift.
Miranda Ericsson Kendall is a writer, librarian, and regional literature enthusiast who participates in the Topeka Writers Workshop. I like how she intersects the curve of the Earth with her body as axis
Prairie
sky proves Earth round.
Azure lens, a vast arc.
I am an axis, centered here
at home.
Poets and poets-to-be of all ages from across the state are invited to submit to HomeWords. For guidelines, visit www.kansashumanities.org.
The Kansas Humanities Council is a nonprofit organization that supports community-based cultural programs and encourages Kansans to engage in the civic and cultural life of their communities.
The NEK Friends of Hospice Memorial Tree is lit!
On Monday, November 17th, the NEK Friends of Hospice kicked off the Angels Among Us Season with trimming the Memorial Tree at the Morrill Public Library in Hiawatha. The Hospice Volunteers are selling personalized angel and snowflake ornaments that are hand-crochet; the angels are personalized with a tag "In Memory of (honored loved ones name goes here)". The Hospice Volunteers also offer personalized snowflakes that represent Cancer Survivors. You can immortalize a loved one by hanging an ornament on the memorial tree at the library for a $5.00 donation. If you are interested in receiving an ornament, you may complete a request at the Morrill Public Library at 431 Oregon Street in Hiawatha, or you can stop at NEK Multi-County Home Health and Hospice located at 116 N 6th St. in Hiawatha Mon – Fri from 8:00 a.m. – 4:30 p.m. and fill out a request. You may also call NEK Home Health and Hospice at 785-742-1966 for more details or to make a request. Proceeds go to meet the needs of our local hospice patients. NEK Home Health and hospice is a not-for-profit agency proudly serving Brown, Atchison, Jackson, Doniphan, and Nemaha Counties for over 38 years.
Protect Yourself From The Flu By Dr. Tony Sun, Senior Medical Director, Unitedhealthcare, Heartland States
School, football and changing weather – the classic signs of Fall are upon us, which means flu season has arrived as well.
Flu – influenza, formally – is a serious disease that can lead to hospitalization and sometimes even death. About 5 percent to 20 percent of U.S. residents get the flu each year, according to the U.S. Department of Health & Human Services.
The flu costs the United States more than $87 billion annually and is responsible for the loss of about 17 million workdays and substantial classroom time each flu season, according to the Centers for Disease Control and Prevention (CDC).
Unfortunately, the flu is not just a cause of missed work and school. Every year, thousands of people die from Influenza and its complications, and more than 100 of the victims this past year were children.
The best way to protect yourself and reduce your chances of getting the flu is to get a flu vaccine. According to the CDC, everyone who is at least 6 months of age should get a flu vaccine. Getting vaccinated is especially important for people who have certain medical conditions such as asthma, diabetes or chronic lung disease, and for pregnant women, young children and people 65 and older.
Despite the evidence and recommendations, many people won't get vaccinated this year – which makes it more likely they will get and transmit the flu. That puts your own personal health and well-being at risk, and it could increase the chances of your family, friends, co-workers and neighbors getting sick, too.
Consider the following:
The flu shot is not expensive.
In most cases, the cost of a flu shot is covered by your health plan, whether you buy health insurance on your own or are covered through your employer, Medicare or Medicaid. More employers are now offering free onsite flu shot clinics at the office. The financial and personal costs and the potential for missed days of work or school from the flu far exceed the cost of the vaccination.
Young, healthy people get the flu, too.
Influenza does not discriminate against age or health habits. Just because you're young or don't typically get sick doesn't mean you can't catch the flu. You can catch the flu from someone who has yet to exhibit any signs or symptoms of being sick.
Getting the flu shot vaccine is fast, easy and convenient.
Getting a flu shot takes no more than five minutes. Most neighborhood pharmacies even offer walk-in options, so you don't need to make an appointment. If you are unemployed or your employer doesn't offer flu shots, you can go to your primary care doctor or nearby wellness clinic, most retail pharmacies or contracted flu shot providers. To find a list of flu shot providers near you, visit Flu.gov (http://www.flu.gov/prevention-vaccination/vaccination/index.html) and enter your zip code.
Take Preventive Measures
In addition to getting vaccinated, please remember to take preventive measures like washing your hands regularly to help reduce the spread of germs. And if you are sick with the flu, stay home to prevent spreading flu to others.
Flu activity typically begins to increase in October, so be sure to make your and your family's health a priority and get a flu shot this year. If you do, you'll likely be able to enjoy the fall and holidays a little more.
Delaware River WRAPS
Cost Share Guidelines for Cover Crops
Definition
A cover crop is a crop planted for the purpose of providing seasonal cover or for other conservation purposes such as improvement of soil, erosion control, control of pests, or to provide supplemental forage for livestock. A cover crop is planted between cash crops (i.e. corn, wheat, soybeans, or other income-generating crop) and is typically terminated prior to or shortly after the next cash crop is planted. Termination is accomplished by means of chemical sprays, mowing, tillage or seasonal frost/freezing. A crop planted for the purpose of harvesting seed for sale is not considered a cover crop.
Benefits
The use of cover crops in agricultural systems provides many benefits to soil and water resources, wildlife and the environment. These benefits include:
* Reduction of soil erosion by wind and water
* Reduction of water pollution from sediment, nutrients, pesticides, and bacteria
* Increased soil organic matter
* Capture, recycle and redistribution of nutrients in the soil profile
* Enhanced biological nitrogen fixation and other biological activity in the soil
* Increased biodiversity in the soil and the surrounding environment
* Weed suppression and disruption of disease cycles in cropping systems
* Provision of supplemental livestock forage
* Soil moisture management
* Reduction of soil compaction
* Reduction of runoff from crop fields
* Reduction of fertilizer and pesticide inputs
* Increased drought tolerance
Purpose
The primary purpose for providing cost share for cover crops through WRAPS cost share programs is to PROMOTE cover crop usage and INCREASE ADOPTION of the practice in the watershed. It is not intended to support the use of cover crops by those producers who have already adopted the practice as part of their normal cropping pattern.
Guidelines and Criteria
Eligibility criteria for cover crop practices through the Delaware River WRAPS cost share program are as follows:
1) Cost share funds will be used for the establishment of cover crops. Eligible establishment expenses include the cost of seed, fertilizer, seedbed preparation (including tillage or chemical seedbed prep), inoculants and planting of the cover crop (including aerial seeding methods).
2) Cover crop cost share funds may not be used for cover crop maintenance (example: chemical or mechanical weed control), termination of the cover crop, fencing or water for livestock grazing the cover crop, or other activities that extend beyond establishment. Cost share funds
3) Producers are eligible for cover crop cost share only if the producer does not already use cover crops in their normal cropping patterns or rotation. Producers applying for cover crop will be asked to provide cropping pattern information to assist the SLT in this determination.
4) Cost share funds for establishing a cover crop shall not be provided to any producer more than two (2) times within any given five (5) year period.
5) Cover crop seed shall be free of noxious weeds.
6) If a cover crop is planted using aerial seeding methods, the seeding rate shall be increased 1.5 times the normal seeding rate for other planting methods.
7) Cover crops planted in field(s) next to perennial or intermittent streams and which will be used for livestock grazing shall be planted and/or fenced to establish an un-grazed buffer zone between the stream and the grazed area. The buffer zone shall be of sufficient width to provide filtration of runoff containing livestock waste prior to entering the stream.
8) Cover crops used for livestock forage shall not be overgrazed, but should be utilized so that adequate cover is maintained, necessary re-growth occurs and soil erosion is avoided.
9) Producers who receive cost share shall follow the NRCS Conservation Practice Standards and Specifications for Cover Crops (Code 340).
10) Highest priority shall be given to applications with one or more of the following characteristics:
a. The cover crop will be planted in a crop field located within a cropland practice targeted area of the watershed.
b. The cover crop will be planted in a livestock practice target area of the watershed AND will be used for livestock grazing in a manner that reduces livestock waste loading of streams (for example, the cover crop will eliminate or significantly reduce use of a concentrated winter feeding sites in the field).

c. The cover crop will be planted in a cropland field that is located adjacent to a perennial or intermittent stream.
d. The cover crop will be grazed and all perennial or i
ntermittent streams in the field are fenced out so that livestock do not have access to the stream during the grazing period.
e. The cover crop is a mixture of two or more species.
Cost Share Rates and Limitations
Cost share rates and limits shall be as follows:
1) Regular Cost Share Program – Producers may receive up to 50% of the actual cost of cover crop establishment, up to a maximum cost share of $30/acre; the maximum total cost share received per producer per year shall not exceed $3,000.
2) BMP Auction Program – Producers will receive amount bid in the auction not to exceed $3,000 per producer per year. Other maximums or rates as set forth in the BMP Auction Program shall apply unless otherwise specified.
3) Cover crop planting shall be performed at times that will maximize the desired benefits of the crop. Planting delays that could significantly diminish the benefits of the cover crop (whether due to unfavorable weather conditions, producer delays, or other factors) may result in the cancellation of approved cost share.
4) Cost share approvals are dependent on the availability of funds.
Decision-Making
All applications for Delaware River WRAPS cost share funds are reviewed by the Delaware River Watershed Stakeholder Leadership Team (SLT). Each application is evaluated based on the degree to which the practice meets objectives in the watershed plan, expected pollutant load reduction, and cost efficiency of the practice (i.e. "bang for the buck"). Input and advice from natural resource agency personnel with relevant expertise is sought in making cost share decisions. The decisions of the SLT are final.
Kansas Soybean Commission to Make FY '16 Funding Decisions
The Kansas Soybean Commission (KSC) has given first-round approval to nearly 50 research and education proposals for fiscal year 2016.
At their next meeting, the commissioners will hear more about those ideas for breeding, production and environmental programs; livestock- and human-nutrition or food-safety studies; commercially significant, value-added projects that will utilize large quantities of soybeans; and marketing and transportation programs. The proposers will make formal presentations Dec. 4 or 5 in Topeka or via teleconferencing. The two-day funding meeting at the Kansas Soybean Building will begin at 8 a.m. each day.
The commissioners also will discuss current projects, market-development activities, educational programs and administrative items. To suggest additional topics for deliberation or to obtain a complete agenda or instructions for calling into the meeting, contact KSC Administrator Kenlon Johannes at johannes@kansassoybeans.org or 877-KS-SOYBEAN (877-577-6923).
WILDLIFE AND PARKS REPORTS
ANGLER EDUCATION INSTRUCTOR COURSE DEC. 6
Become certified to teach fishing techniques in Kansas during one-day course
PRATT – The Kansas Department of Wildlife, Parks and Tourism (KDWPT) will host an Angler Certification Course Dec. 6 for anglers wishing to teach fishing techniques in Kansas. The class will be held from 9 a.m. – 1 p.m. at the Greenbush Camp and Retreat Center, 947 W 47 Hwy, Girard, KS 66743. There is no cost to attend, however the class will be limited to the first 40 registrants. Lunch will be provided.
The program has certified 230 instructors, including nearly 100 Kansas school teachers, in its first year and a half alone. This year, angler education instructors and KDWPT employees held 135 events ranging from fishing derbies and casting events, to community outreach and aquatic education in the schools programs. Certified instructors have donated 1,100 hours of their time to this successful program which has reached nearly 60,000 participants and counting. These volunteer hours translate not only to a public awareness and appreciation of natural resources, but to money reimbursed back to Kansas for aquatic education supplies (fishing poles, lures, fish trading cards, etc.) and towards enhancing the state's fisheries' resources.
Apart from becoming a certified angler education instructor, attendees will also be given valuable information regarding working with children, sample curriculums, and tips for preparing a class or clinic. Other subjects covered in the four-hour class include current fishing regulations, species identification, fishing ethics, equipment, knot-tying, casting, fish habitat, aquatic nuisance species, and conservation practices.
Kansas offers some of the best public fishing opportunities in the nation, and this is just one more way for anglers to pass on their passion for fishing to those who may have yet to experience Kansas fishing.
Anglers interested in registering for the December 6 class are encouraged to sign up by visiting www.fishingsfuture.org and clicking "upcoming events," then "Kansas Angler Education Training Program."
For more information, contact Fishing's Future coordinator Kevin Reich at kansasangler@gmail.com or by phone at (785) 577-6921.
MILFORD NATURE CENTER TO HOST HOLIDAY OPEN HOUSE
Visitors can view displays, enjoy special treats, and shop for nature-themed gift items
PRATT ­– The staff at the Milford Nature Center, 3415 Hatchery Dr., Junction City, invite you and your family to a holiday open house Sunday, Nov. 30 from 1 p.m. to 4 p.m. Visitors can tour the nature center, enjoy refreshments, and register to win a birdfeeder. At 2 p.m., Geary County extension agent Chuck Otte will give a presentation on "Feeding Birds in Winter." A special craft project will also be available for children to complete at the nature center. Admission is free.
Visitors can even finish their trip with some holiday shopping as the nature center will have great holiday gift and stocking stuff items available for purchase, including honey from the nature center's bee hive.
Even if you can't make the holiday open house, a visit to the Milford Nature Center is a great idea. The nature center is open Monday through Friday from 9 a.m.-4:30 p.m. The center is closed on weekends from October to March.
For more information on this event and the Milford Nature Center, call (785) 238-5323.
LANDOWNER PERMISSION REQUIRED TO HUNT ANY PRIVATE LAND
Hunters must get permission to hunt private land whether it's posted or not
PRATT – Kansas is 97 percent privately owned, so most hunting occurs on private land. While there are more than 1.5 million acres of public hunting lands, including Walk-In Hunting Access, that represents only 2.5 percent of the land in Kansas. Landowners still provide access for most of our hunting opportunities. Kansas law requires all hunters to have landowner permission before hunting on private land whether the land is posted with "No Hunting" signs or not. If the land is posted with "Hunting With Written Permission Only" signs or marked with purple paint, hunters must have written permission from the landowner.
To avoid serious penalties and potentially harming landowner-hunter relations, giving all hunters a bad name, hunters should keep the following in mind:
Get landowner permission before accessing any private land for any reason. A convenient landowner permission card is available for download at ksoutdoors.com/Services/Law-Enforcement that hunters may use to document permission to hunt on private land.
Hunting from roads or railways without permission is a form of trespassing called criminal hunting; since the Kansas Department of Wildlife, Parks and Tourism (KDWPT) is one of 44 states in the Wildlife Violator Compact, conviction of trespass or criminal hunting may prevent the convicted person from enjoying hunting privileges in other states, as well.
Conviction of simple criminal hunting can result in a maximum fine of $500, plus court costs, and one month in jail on the first conviction. Additionally, the court can suspend or revoke license privileges for up to a year. A second conviction requires at least a one-year suspension of privileges in addition to any fines or jail time.
If you witness trespassing or illegal hunting, please call the Operation Game Thief toll-free hotline at 1-877-426-3843.
DEC. 3 MARKS OPENING DAY OF FIREARM DEER SEASON
Hunters may pursue deer with firearms through Dec. 14, 2014
PRATT – As November comes to a close, it can only mean one thing - it's time to break out your blaze orange clothing and sight-in your rifle because the Kansas firearm deer season is almost upon us. From Dec. 3-14, hunters may pursue deer with any legal equipment, including any centerfire rifle and handgun; any gauge shotgun using slugs; and a muzzleloading rifle, musket, or pistol .40 caliber or larger and archery equipment.
All permits are valid during the firearm season; however, unit, species, antlerless and equipment restrictions listed on the permit are in effect. In addition to their deer permit, all hunters, unless exempt by law, must also have a Kansas hunting license. Hunters with archery permits must use archery equipment and hunters with muzzleloader permits must use muzzleloaders or archery equipment.
During the firearm season, all hunters must wear hunter orange clothing consisting of an orange hat and an orange vest that shows 100 square inches from the front and 100 square inches from the back. Camouflage orange clothing is legal if the number of square inches of orange is visible.
If you are a resident hunter and have yet to purchase a permit, you may do so wherever licenses are sold and online. Hunters must possess a permit that allows the harvest of a buck before they are eligible to purchase antlerless permits. Permits are now valid the same day of purchase.
Hunters should remember that all deer must be tagged before moving the carcass from the kill site. Certain permits, such as an antlerless whitetail permit, require that the head remain attached to the carcass during transport for sex identification, unless the hunter electronically registers the deer through the internet using photos taken at the harvest sight. Electronic registration is not required unless you want to bone out the carcass in the field and transport it without evidence of antlerless status attached.
For more information on current regulations and electronic registration, consult the 2014 Kansas Hunting and Furharvesting Regulations Summary, or visit ksoutdoors.com and click "Hunting/Big Game Information/Deer."
2014 KANSAS STATE ECO-MEET HOSTS 103 COMPETITORS
Twenty-three schools participated in the annual competition
PRATT – The 16th Annual State Finals ECO-Meet competition, which was held at the Rock Springs 4H Center on Nov. 6, proved to be an exciting and hard-fought contest. A total of 27 teams consisting of 103 students from 23 schools across the state participated at the competition, with an additional seven students qualifying as individuals in the two test events. Results from the 2014 state finals are as follows:
Overall Team WINNERS
st place: Blue Valley Center for Advanced Professional Studies (CAPS) – Michelle Fan, Meagan Fortin, Justin Patterson, Devanshi Singh and team coach Eric Kessler. Each student competitor received a $300 scholarship.
2nd place: Shawnee Mission South High School Team B – Ellie Bartlett, Miah Gray, Rob Michels and team coach P.J. Born. Each student competitor received a $200 scholarship.
3rd place: St. Mary's-Colgan High School Team A – Rachell Krall, Hannah Maus, Abby Normand, Sicily Stahl, and team coach Donna Maus. Each student competitor received a $100 scholarship.
Individual Event WINNERS
Mammalogy
1st place: Joe Petty, Shawnee Mission South High School - $200 scholarship
2nd place: Justin Patterson, Blue Valley CAPS - $100 scholarship
Wetlands/Aquatic Ecosystem
1st place: Joe Petty, Shawnee Mission South High School - $200 scholarship
2nd place tie: Sarah Tomtschik, Goddard High School - $100 scholarship
2nd place tie: Aaron Dlabal, Wilson High School - $100 scholarship
ECO-Meets are a series of quiz bowl-type competitions based on knowledge of Kansas plants and animals. Four events make up the competition, including a test on ecosystems in the state; a test on specific groups of animals; a scavenger hunt, where student teams look for plants found in the area and prove their identification skills; and an interpretive event, where the teams put together an informative and entertaining skit to relay their knowledge of animal/plant species to a team of judges and their peers.
Schools represented in the 2014 competition included: Blue Valley Center CAPS, Clay Center, Galena, Goddard, Goodland, Inman, Lakewood, Maize, Mission Valley, Palco, Pratt, Pike Valley, Salina South, Satanta, Shawnee Mission East, Shawnee Mission South, St. Mary's-Colgan of Pittsburg, St. John's of Beloit, St. Xavier of Junction City, Tescott, Tonganoxie, Wakefield, and Wilson high schools, as well as Salina Middle School and Wilson Junior High School..
For more information on the Kansas ECO-Meet program, or to view results from past events, visit www.kansasecomeet.org, or contact Kansas Department of Wildlife, Parks and Tourism wildlife education coordinator Mike Rader at mike.rader@ksoutdoors.com or (620) 672-0708.
HISTORY IS FUN ~ Robert D. Caplinger
From the Old Effingham New Leaf from Feb., 1925
Reading the old New Leafs can really give us a sense of our history, especially in reading the obituaries. An example is the reading of the obituary of Mrs. Marie Kloepper, who was the first wife of Louis Kloepper. We find that she had been born in West Phalia, Germany in 1888. She emigrated to the United States in 1907 with Mrs. Herman Rathert and Ferdinand Rathert. Initially she lived with her sister, Mrs. Henry Westermann, for a year. She then went to St. Louis where she lived with her brother, Henry Meier, and worked in a factory. On January 21, 1911, she married Louis Kloepper and moved to the farm where she lived when she died. They had five children who survived her: Freda, 13; Emma, 11; Marie, 8; Willie, 4; and Irene, 15 months. She was a member of St. John's Lutheran Church in Lancaster where her funeral service was held. Her pallbearers were neighbors: Charlie Tuley, August Gauntz, Alex McLenon, John Crawley, Ed and Albert Stutz. (Editor's note: There are many descendants of Mrs. Kloepper now living in Atchison County.)
Another news item told of the marriage of Charles Hargrove to Miss Bernice Dayton of Soldier. We learn that Charles is the second son of Mr. and Mrs. R. C. Hargrove. The article says that Charles is "good looking, energetic and ambitious." (Editor's note: This couple produced two good looking, energetic and ambitious twin boys: Bill and Dick Hargrove)
Another article disclosed that Ed Rutherford will move to the John Hegarty farm northwest of Effingham, March 1, when John Kuckleman moves to the Frank Sutter tenant house. Mr. Kuckleman will work for Mr. Sutter this summer. (Editor's note: From that time on ACCHS was filled with Kuckleman boys and many of them will be in attendance at the ACCHS Alumni Banquets.)
The New Leaf Editor put in an article from the Muscotah Record. "Muscotah is the first town we ever struck where there is a little in common between schools and the town newspaper. In other towns the first thing a new teacher did was to subscribe for the paper. We have been here two months and do not even know the name of but one of the teachers. We have pleaded, with tears in our eyes, for a person to write the school notes, but in vain. Teachers, come in. We are not dangerous; neither are we poisonous." The New Leaf Editor then went on: "We don't blame the Muscotah Editor for being down in the mouth. He has a right to be. We would be too, if the teachers in Effingham treated us that way, but they don't. The teachers in the high school and public school here, call on us in person, tell us news items and when we were not able to write for the paper some of them went to the trouble to write items and send them in. That's what we call cooperation in the truest sense of the word and we appreciate it."
Here are some news items that tell a tale:
"Clarence Patton has bought the 40 acre tract of land between Effingham and Monrovia, belonging to Clark Harmon. He will get possession March 1. Mr. Patton lives on the Osborne farm east of Ed Slomans. He has also been tending the farm north of Effingham across from Ed Wohletz farm."
"Frank Eckert has sold 40 acres of land adjoining Clarence Patton's recent purchase to Mr. Patton."
"Robert Pinder has sold the house he recently purchased from A. J. Sells, to Clarence Patton. Mr. Patton will move it to the farm he purchased from Clark Harman." (Editor's Note: This would be the house on the south side of No. 9 Highway east of Jeff Hoffman's corner. The property is now owned by Pat Oswald.)
More Basketball news: There was as American Legion girls game between Effingham and Horton with Effingham winning 25 to 18. "Miss Marguerite Snyder refereed the game and she is good. Miss Snyder understands the rudiments of basketball perfectly. However, she was a little lenient and overlooked some fouls made by the visitors. The Effingham players were Irene Hawk, Flora Stamper, Mrs. Clyde Sowles, Mrs. Lloyd Howard, Mrs. Frank Herzog and Dorothy Hawk."
"Miss Marguerite Snyder has been chosen captain of the ACCHS Girls Basketball team. The team and three substitutes had the surprise of their lives one morning at assembly last week when they were presented jerseys by the athletic association. The jerseys are old gold, trimmed in black, the high school colors."
"Tuesday night both the girls and boys basketball teams of ACCHS took one from the Nortonville teams on the local court. The girls victory was 29 to 11. The regular team and three substitutes were played. Jennie Roll, Harriet Gile and Ruth Fisher are the substitutes. The girls appeared for the first time in their new jerseys.
"The boys scored 40 to 11. They played better team work and hit the basket easily. Junior Snyder, the best basketball hitter on the team, was piling up so many scores, he was taken out during the last quarter, and John Ellis put in his place. John hit the basket too."
In an article listed above, we had the story of Charles Hargrove getting married. Later we learn of their problems in moving furniture from Soldier by the news item: "Monday evening, one of Henry Buddenbolm's trucks driven by Ben Good, went in a ditch near Arrington. The truck was loaded with furniture belonging to Mrs. Chas. Hargrove and (being moved from Soldier to their home north of Effingham. No damage was done. A rescue truck was sent out by Mr. Buddenbohm and it slid in the ditch. The accident happened about 9 o'clock and it was 2 a.m. when they reached Effingham."
News items:
"Little Junior Hinz had a birthday Sunday. His mother, who is superintendent of the Primary Department of the Presbyterian S. S. treated all the little folks in that department to chocolate bars."
"W. S. Hunter, one of the first principals of ACHS, now head of the University of Kansas department of Psychology, has just received word of his appointment as a member of the committee which is raising $17,500,000 for the University of Chicago; $11,000,000 for a building and $6,500,000 for endowment for instruction and research."
(Editor's Note: Professor Hunter went on doing research and writing text books and having an illustrious career. He died in 1954 at the age of 65.)
"City Marshall Hall was called to the Methodist Church Sunday evening, where the services were being interrupted by boys on the outside thumping on the windows, etc."
"City Marshall Hall and Mayor A. J. Sells took a chase after out-of-town suspects Friday night, but found everything quiet on the Potomac."
Those who read the book "Wild Irish Rose" will recall the character "Andy White." There is a news article in Feb. 20, 1925 as follows: "Andy White, of near Effingham, was elected President of the Atchison County Taxpayers' organization at a meeting in the district court room Saturday afternoon, attended by a dozen members. He succeeds G. W. Gibson, of Arrington. Neither Mr. White nor Mr. Gibson was able to get to the meeting on account of bad roads. John Findley was elected Vice-President, O. O. Hastings, Secretary and Pat Hayes, Treasurer. The organization now has $38.11 in the bank, Mr. Hayes reported. Two sets of resolutions were presented, one by White and one by Hayes, and both were adopted by the meeting. Both covered the same general ground, favoring the abolition of the City Court, commending Pres. Coolidge for vetoing the postal salary bill and riding in sleepers instead of private trains, praising the Kansas House of Representatives for going on record against the principal of federal aid and advocating the removal of the county attorney's office to the court house."
Another history lesson: "Jacob Wagner, a resident of Atchison County since 1856, died at the home of his cousin, John Gliem, east of Arrington, Sunday morning. Jacob was born in Germany in 1847. He came to America with his parents at 6 years of age. They first went to Iowa for 3 years and then to Atchison County, homesteading a farm 1/2 mile east of Arrington, which is now occupied by John Wagner. In addition to stone work, Mr. Wagner was an early day stone mason in the Arrington neighborhood, and had a part in the construction of many homes and other buildings in that part of the country. He was survived by a son, Fred, two daughters, a brother, John, two sisters, one of which was Mrs. George Delfelder."
Another is: "Mrs. Sarah Roach, 94, years old, widow of Fred Roach, died Sunday. Mrs. Roach lived in Muscotah for many years. She was born in Nashville, Tenn. in 1830 as Sarah A. Loller. When 8 years of age, her parents moved to Platte County, Mo., making the long trip overland in a covered wagon. She married Fred Roach, a young westerner in 1850 and moved to Atchison County, homesteading the farm now owned by Miss Alma Calvert. They then moved to Muscotah after ten years, and were early residents of that community. They had ten children, five are living."
Finally, this item: "Reuben Stirton, of Muscotah, Captain of the Kansas University Wrestling team won his match from Schoop, Kansas Aggie wrestler, in the KU - Aggie meet at Manhattan last Friday night. The KU team won six out of seven matches."
Can you identify the persons in the photo? Last week they were the Senior class officers of 1964-L-R-John Smith, Sally Thorne, Sarah Hank, Kenny Lash.
DO YOU WANT YOUR ISSUE OF THE NEWSLEAF MAILED TO YOUR HOME OR BUSINESS? SUBSCRIPTIONS ARE NOW AVAILABLE AT THE RATE OF $42.00 FOR 1 YEAR. To subscribe send your check to:
The Newsleaf; PO Box 209; Effingham, Ks. 66023.
———————————————-