You are our Visitor
The January 27, 2015 Edition
of
The Newsleaf
Vol. 12 Issue 4
"Don't forget in the darkness what you learned in the light." ~ Bayly
BETWEEN THE ISSUES
FRONT PAGE
Constitutional Right to Hunt and Fish Amendment Introduced
On Thursday, January 22, state Representative Travis Couture-Lovelady (R-110) introduced House Concurrent Resolution 5008, proposing an amendment to the Kansas constitution that protects the right to hunt, fish and trap wildlife in the Sunflower State.
HCR 5008 would ensure that future wildlife conservation and management decisions are based on sound science in order to preserve Kansas' hunting heritage for generations to come. Language for the resolution includes the following:
"The people have the right to hunt, fish and trap, including by the use of traditional methods, subject to laws and regulations that promote wildlife conservation and management and that preserve the future of hunting and fishing. Public hunting and fishing shall be a preferred means of managing and controlling wildlife. This section shall not be construed to modify any provision of law relating to trespass, property rights or water resources."
Adding the Right to Hunt, Fish and Trap to the state constitution would protect Kansas' rich sporting tradition from well-funded efforts by national extremist groups to ban hunting. This important constitutional safeguard will protect wildlife and promote conservation, which are efforts that Kansas sportsmen have spearheaded for generations, significantly contributing to the state's diverse and flourishing wildlife populations.
If passed, the language contained in this resolution will be presented for a public vote in the General Election of 2016. Currently, 18 states have adopted some form of a right to hunt and fish constitutional protection.
GRAPPLERS OVER A HIGH
The ACCHS wrestlers won against their only opponent, Atchison High, last Wednesday evening without any trouble.
Just prior to the match the royalty was crowned. Congratulations to all candidates of the A.C.C.H.S. King and Queen of Mats. Bratten Forbes, King Jake Handke, Jeremy Lutz, Mikayla Nehl, Queen Lauren Fedrick, Lillie Holtgrave.
ATCHISON COUNTY BURN BAN WILL REMAIN
A surface trough will move west to east across the area today, leading to a favorable setup for post-frontal boundary layer mixing. This should result in warm temperatures, occasional wind gusts to 20 mph or stronger, and lower Dewpoints/RH. Because of this, very high fire danger is expected to develop mainly across north central and far northern KS. Confidence in min RH values is fairly high, although there is small potential to go a bit lower by late afternoon. Mixing heights are expected to be between 1500 and 2500 feet. With transport winds of 20 to 25 mph, smoke dispersal conditions are expected to be good this afternoon.
Tuesday and Wednesday are forecast to be warm days with the potential for elevated fire danger. However there should be increasing low level moisture. Winds also look to be lighter for Tuesday.
Cooler weather should move in Wednesday evening behind a cold front. Temps in the 40s are expected to prevail for Thursday through Sunday and there is a small chance for precip Friday night and Saturday.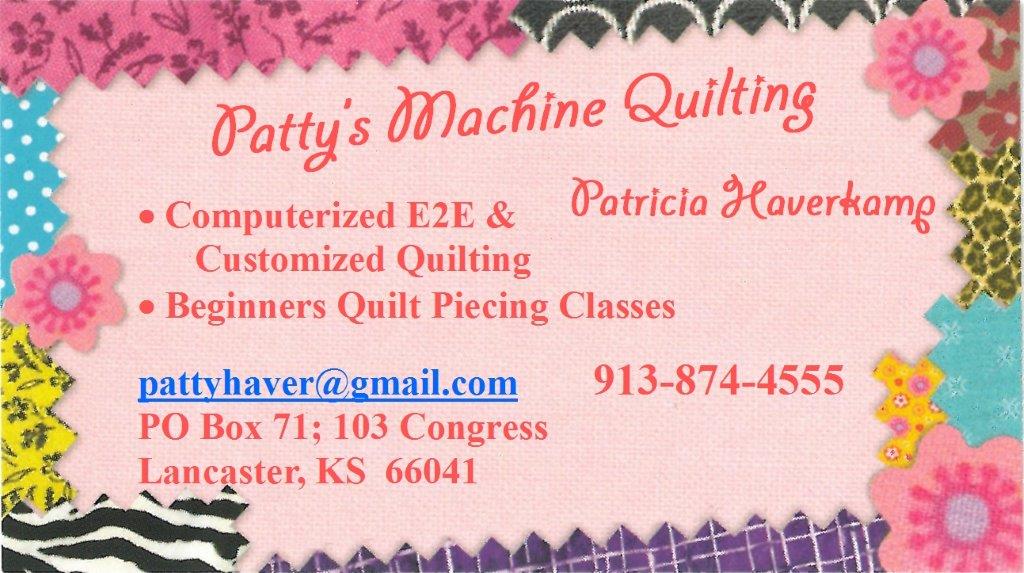 RED HAT WATCH MOVIE
The Effingham Red Hats Ladies met Wednesday, January 21st, to view a movie entitled "The Book Thief". It was the story of a young orphan girl subjected to the horrors of World War II who learns to read in her basement. She then finds solace by stealing books and sharing them with others.
Nancy Fasse and Carolyn Taliaferro were the hostesses for the afternoon and provided movie snacks. Sally Banks joined the group for the movie and fellowship.
VALENTINE SUPPER
The Nite Circle of the Effingham Union Church is hosting a Valentine Supper, February 7th at the Effingham Union Church Christian Ed Building at 6 pm. It costs $10.00 a plate. Also, Bunco is planned for evening entertainment. Everyone is invited to attend. If you want to attend please contact either Cindy Ladd at 833-2655 or Nancy Fasse at 833-4085.
TOWN & COUNTRY SR CENTER NEWS
Raffle tickets are still available for the Quilt. It measures 84.5 X 94 and fits a Full or Queen sized bed. Tickets are $1 @ or 6 for $5. Drawing will be March 6. Tickets are available from Dee Paul, Virginia Blunt, Gerry Wohlgemuth, Elaine Oakleaf and Eileen Ellerman. Of course they are available at the center.
St. Ann's Altar Society News
St. Ann's Altar Society met January 5th, 2015 at 7:00 pm at the parish center. Monica Taliaferro opened the meeting with a prayer. Thirteen members were present. The secretary's report was given by Emily Reichart. Communications report was given by Denny Cunningham.
For December, there were 5 Get well cards, 5 Christmas cards, and a sympathy card sent. In old business, there were a total of 76 cards and 5 gifts given for the year 2014, and it was decided to supply the Communications officer with $25.00 for stamps and cards for this year. There was a balance of $12,485.20, and it was decided that the Altar Society would donate $9,000.00 to the church.
In new business, there was an induction of new officers; the new Treasurer is Deb Falk, and the new President is Kristi Scholz.
World Day of Prayer is set for March 6th.
The Easter Bake Sale was briefly discussed; it is set to be held April 4th.
We discussed the up-coming events for the youth group/CCD children. There are several events scheduled for the coming months. See Jill Thorne for more information.
We discussed care packages for college students, and how they're a good idea, and should definitely be continued.
Kristi and Monica will get together to create the new books for this year. Secretary – Emily Reichart
PAT MEETINGS SCHEDULED
Parents as Teachers meet the third Wednesday of the month at 9:00 a.m. in the Effingham City Council Room. Lisa Self Smith is the Parent Educator. Nancy Keith reads to the children and helps to coordinate the learning activities. Six by Six tools from the North East Kansas Library System are frequently used to help promote reading skills. Parents as Teachers work with parents and their children from infancy to 6 years of age.
LEARN ABOUT SIX by SIX
The Six by Six program is designed to prepare the kids to learn to read by teaching them the following six beginning reading skills: to recognize letters by teaching them rhymes, songs and playful word games encouraging parents to talk to their children so they can increase their child's vocabulary; having parents tell their children stories with beginnings, middles and endings to help them with their comprehension of sequences; read to them so the child knows that books are fun. The parents are encouraged to play with their children using these skills and to do lots of talking and reading to them. In the photo Betsey Potts is educating her children, Elijah, Isaiah, & Esther through play.
CBC Blood Drive Successful
Thank you so much for supporting our community by contributing during the recent blood drive at Effingham Community. Mobile blood drives such as yours account for more than 60% of the blood needed to keep our hospitals adequately supplied. Without your help, it would be difficult to collect the 580 pints needed each day for our family, friends, and neighbors.
The CBC would like to express our gratitude to the donors and volunteers who supported the blood drive. Thank you for your commitment to the Community Blood Center and for helping to Save a Life. Right Here, Right Now. Betty Tinker, Donor Recruitment Representative.
Decipher of Farm Bill Workshop
Congressional legislation can be hard to interpret. So when faced with 357 pages in the form of the Agricultural Act of 2014, it is tempting to skip reading it altogether. However, doing so means a lot of important information would be missed.
From the Kansas State University Department of Agricultural Economics, Mykel Taylor, Art Barnaby, and Robin Reid are providing the answers producers and landowners need to better understand the legislation.
The Agricultural Act of 2014, more commonly known as the 2014 Farm Bill, covers policy on commodity programs, crop insurance, and conservation. Policies on trade and credit, research and extension, rural development and many more are also laid out.
For producers familiar with the previous version of the Farm Bill, some programs have been eliminated, including direct payments, counter cyclical payments, Supplemental Revenue Assistance (SURE) and Average Crop Revenue Election (ACRE). These programs have been replaced with the Agriculture Risk Coverage (ARC) and the Price Loss Coverage (PLC) programs.
The rules of these two new programs are crucial information to know and are not always straightforward to understand. Farmers or landlords who aim to skirt around understanding the bill may actually hurt their operation because failure to choose between the ARC and PLC programs could result in losing their 2014 program payment.
Taylor and Barnaby's solution to helping people better understand the rules of the bill are meetings in various locations across Kansas. The meetings are intended to be open-ended discussions between the producers and Taylor and Barnaby, who will be the instructors for our workshop in Atchison on February 13. This is a morning seminar that will be hosted at the Heritage Conference Center with an 8 o'clock registration and program at 8:30 until noon.
Our workshop will provide vital information about the Farm Service Agency's ARC and PLC programs as well as interpretation of market information and economic factors to consider in making program enrollment decisions. Choosing a program becomes simpler with the use of a computer-run decision aid tool, which will also be demonstrated at the meetings. This decision aid tool helps the producer sort through all of his or her options in order to make the most suitable choice.
"Everyone with FSA program base acres can enroll in one of the programs. Other than crop insurance, these programs are the only government support producers will receive in either production or marketing disaster years," said Taylor of reasons to attend.
Participants will need to contact AgRisk Solutions or their local county Extension agent to receive a ticket in advance, which allows free entry to the program. All attending do need to make reservations by February 11.
The AgManager.info website lists much more information about the Farm Bill details and discussions.
Women In Blue Jeans
Women in Blue Jeans is a series of six educational meetings designed to help women become better farm business managers. In addition to learning about financial management, participants will gain a better understanding of interpersonal relationships and family dynamics. You will grow in confidence, improve your business skills, and learn effective communications techniques.
Doniphan County Extension is hosting Women in Blue Jeans at the Troy Library. Classes are held on Tuesdays and Thursdays from 6:00 - 9:00 p.m. with a meal provided. The cost is $25 and the registration deadline is January 30. The six sessions are in February beginning on the 10th. Topics include: Management, conflict and social media, Crop insurance, bank loans & financing, Custom Rates & leases, and building a back yard business.
For more information and to register, please contact your local Extension office or Mindy Young at Doniphan County Extension, 785-985-3623, myoung5@ksu.edu.
Farmers' Market Regional Workshop
Atchison is host to the February 7 seminar for vendors headed for any Farmers' Market. This regional program has a goal to assist growers to hear marketing tips and to better understand food safety and regulations. Pre-registration to the Atchison county Extension Office is due by February 3. This workshop will be hosted at Atchison Campus of Highland Community College and begins at 9 a.m. Similar workshops are being held across Kansas and are sponsored by K-State Research and Extension, Kansas Department of Agriculture and Health and Environment.
Contact the Atchison County Extension Office at 913-833-5450 or at www.atchison.ksu.edu for more details and to make registration.
FLL – First Lego League.
The FLL is a world wide children's robotics organization that has recently started to gain popularity in Nebraska through the Nebraska Extension 4-H. This group allows children to build robots from the Lego Mind Storms series and program them to complete specific missions. Not only do the children learn to program and build robots, but they're also learning how to work together as a team to solve problems, present ideas to judges, and take turns describing their robot's design to judges. Platte County, NE has two teams this year. One of which won first place at the regional competition that was held Jan. 17th in Nebraska City, NE. The group's name is Memory Minions, one of the members is the Grandson of Archie and Kristine Sharp – Mitchell Fittje (son of Mark and Ruth Fittje). The Memory Minions will be going on to compete at the State Level on February 21st.
USD 377 SCHOOL NEWS
Financial Aid Night for parents will be held January 28 at 6:00 in the JSH Library.
The Tiger Band will sell snack sticks from Yoder Meats to help fund their trip to Chicago. Snack sticks are $1.00 each. Sales will run through January 30.
The Winter Royalty Guest Sign-Up Sheet is on the office counter. Please come in to sign up your guest and pick up an Out-Of-District Guest form. The Winter Royalty Dance will be held Saturday, February 14, from 8:30-11:30. You must be present by 9:00 PM. Completed Out-of-District Guest forms MUST be returned by 8:00 AM on Thursday, February 12. The dance costs $3.00 per person. Royalty is admitted free.
The JH StuCo will sponsor a Black, Silver & Gold Dance in the JSH Commons on January 30 for all junior high students. Time: 6:30-8:30 PM. Dress is nice casual. Wear black, silver and gold. There will be door prizes, fun dance floor activities and refreshments. Cost is $3.00 per person. For more information, contact a JH StuCo rep or Mrs. Cave.
Talking Tigers Forensics team members are reminded to come by Mrs. Walters' room to sign up to compete at upcoming tournaments at Sabetha Jan. 31, Nemaha Central Feb. 7, Hiawatha Feb. 14, and Royal Valley Feb. 21. There may be space to take some observers for the first few tournaments as well. Each sign-up sheet lists the sign-up and cancellation deadlines. Team members also need to turn in their participation permission forms to Mrs. Walters as soon as possible. Speak with Mrs. Walters if you would like more information about competing in forensics.
There will be auditions for the high school spring play next Monday, Jan. 26, and Tuesday, Jan. 27, from 3:30-5:15 in the Auditorium, or by appointment with Mrs. Walters next week. Mrs. Walters is still choosing the exact play, but promises that it will be a comedy mystery that should be a great deal of fun for actors and audience alike! Roles will be available for men and women – no experience necessary! The stage tech crew is also recruiting new members. Speak with Mrs. Walters for more information.
The Baseball and Softball teams are having a FanCloth fundraiser for their programs. You can purchase Tiger baseball and softball gear from one of the players from Jan. 23 through Feb. 27.
Are you interested in going to Europe on the World War II themed trip the Summer of 2016? The deadline to join has been extended. For more information see Mr. English or attend the informational meeting on Wed., January 28, at 5:30 in Room 115.
The Effingham Community Ball Association 2015 Softball/Baseball sign-ups will be January 25 from 3:30-5:00 at the Effingham City Hall/Library. Pick up sign-up/information sheets in the Office.
The Weekly Schedule
January 26 Monday
HS SCHOLARS BOWL PRACTICE Time: 7:00 AM to 7:45 AM Details: JSH Room 115 Scheduled by Paul English
PAGES TO LEGISLATURE Time: Lv 7:00 AM Details: Topeka Scheduled by Mrs. Scherer
JUNIOR CLASS MEETING Time: 12:57 PM to 1:28 PM Details: JSH Room 130 Scheduled by K. Bodenhausen
JH BBB @ RIVERSIDE Time: 4:30 PM (Dis 2:15, Dep 2:30, Ret 8:30 PM) Details: 1409 Vermont St, Elwood, KS 7th "A", 8th "A", Combined "B"
HS PLAY AUDITIONS Time: 3:30 PM to 5:15 PM Details: JSH Auditorium Scheduled by Mrs. Walters
JSH ACADEMIC ASSISTANCE Time: 3:45 PM to 5:15 PM Details: JSH Library
HS V GBB @ JCN TOURNEY Time: 7:30 PM (Dep 5:45, Ret 9:30) Details: vs. Oskaloosa @ Winchester
January 27 Tuesday
HS STUCO MEETING Time: 7:15 AM Details: JSH Room 117 Scheduled by Mrs. Walters
HCC SPRING COLLEGE CLASSES ENROLLMENT Time: 8:30 AM Details: JSH Library Classes Enrolling are: College English II, College Algebra, College Calculus, College Trig, US History II For those of you taking college classes for credit. paperwork and payment are due that day.
JH CHEER PRACTICE Time: 3:00 PM to 5:00 PM Details: 3:15-5:00
LEVI BAKER SIGNING DAY Time: 3:15 PM Details: Gym Signing w/Benedictine College
JH SCHOLARS BOWL PRACTICE Time: 3:15 PM to 5:15 PM Details: JSH Room 125
HS PLAY AUDITIONS Time: 3:30 PM to 5:15 PM Details: JSH Auditorium Scheduled by Mrs. Walters
JSH ACADEMIC ASSISTANCE Time: 3:45 PM to 5:15 PM Details: JSH Library
January 28 Wednesday
JSH FACULTY COUNCIL Time: 7:30 AM Details: JSH Library
SENIOR COLLEGE VISIT TO HIGHLAND CC Time: (Dep 8:00, Ret 2:00 PM) Details: Highland Scheduled by Jenna Taliaferro
US MARINES TO VISIT Time: 11:45 AM to 1:00 PM Details: JSH Commons Scheduled by Mrs. Taliaferro
JSH SSR Time: 12:57 PM to 1:28 PM Details: JSH
HS SCHOLARS BOWL PRACTICE Time: 3:25 PM to 5:15 PM Details: JSH Room 115 Scheduled by Mr. English
TRAVELING TIGERS INFORMATIONAL MEETING Time: 5:30 PM Details: JSH Room 115 Scheduled by Mr. English
FINANCIAL AID NIGHT INFO MTG Time: 6:00 PM Details: JSH Library Scheduled by Mrs. Taliaferro
January 29 Thursday
HS JV SCHOLARS BOWL @ LAWRENCE Time: 4:00 PM (Dis 2:15, Dep 2:30, Ret 8:00 PM) Details: Lawrence
HS BBB @ PERRY-LECOMPTON (FR/JV/V) Time: 4:30 PM (Dis 2:45, Dep 3:00, Ret 10:00 PM) Details: 404 Lecompton Rd, Perry, KS
HS JV (9TH) SCHOLARS BOWL @ OSKALOOSA Time: 4:15 PM (Dis 3:00, Dep 3:15, Ret 7:00 PM) Details: 404 Park St, Oskaloosa, KS
JH CHEER PRACTICE Time: 3:15 PM to 5:00 PM Details: 3:15-5:00
JH BBB @ HOLTON Time: 4:30 PM (Dep 3:30, Ret 9:00 PM) Details: Holton MS Game Order: 7th "A", 8th "A", Combined "B"
JSH ACADEMIC ASSISTANCE Time: 3:45 PM to 5:15 PM Details: JSH Library
HS V WR @ ROYAL VALLEY Time: 5:30 PM (Lv 4:00) Details: Royal Valley, Hoyt Match Order : Gray Mat - 5:30 pm - Royal Valley vs. Holton 10 min. after mats are clear - Royal Valley vs Perry 10 min. after mats are clear - Royal Valley vs ACCHS Match Order : Purple Mat - 5:30 pm - Perry vs. ACCHS 10 min. after mats are clear - ACCHS vs. Holton 10 min. after mats are clear - Holton vs. Perry
January 30 Friday
HS SCHOLARS BOWL PRACTICE Time: 7:00 AM to 7:45 AM Details: JSH Room 115 Scheduled by Mr. English
PROM COMMITTEE MEETING Time: 12:57 PM to 1:28 PM Details: JSH Room 125 Scheduled by K. Bodenhausen
JH STUCO DANCE Time: 6:30 PM to 8:30 PM Details: JSH Commons Scheduled by Mrs. Cave
HS GBB @ JCN TOURNEY Time: 7:30 Details: vs JCN @ Winchester
January 31 Saturday
HS WR @ JUNCTION CITY INV Time: 9:30 AM (Dep 6:00 AM, Ret 9:30 PM) Details: 900 N Eisenhower Dr, Junction City, KS
HS JV WR @ PLEASANT RIDGE Time: 9:00 AM (Dep 7:15, Ret 5:30 PM) Details: 32500 Easton Rd, Easton, KS
HS V GBB @ JCN TOURNEY Time: TBA Details: Winchester
February 1 Sunday
4TH GRADE GBB/SOFTBALL Time: 2:00 PM to 5:00 PM Details: JSH Gym/WR Gym Scheduled by Cy Wallisch
HS GIRLS OPEN GYM Time: 4:00 PM to 6:00 PM Details: JSH Gym
MUSCOTAH NEWS ~ CJ Hanson
It's pretty quiet in Muscotah. We have just been enjoying the nice weather. Hard to believe it's January.
There will be a general meeting of several committee groups this Thursday, January 29th at 6:30 pm in the community building.
Members of Outreach, the Rose Festival, and the Tinker committees need to be present to vote on some allocation of funds.
Plan to stop by the Mercantile on Thursday, the 29th for a piece of Kansas Birthday cake. Make a guess as to how many sunflower seeds are in a container and win a selection of Kansas products. Also try a cookie made with sunflower seeds during the week. Taco soup will be served on Wednesday and chili will be the Saturday soup.
Thought for the week: Success is a ladder you cannot climb with your hands in your pockets.
CHAMBER NEWS
LakeFest Gift Certificates
Just Announced: Atchison County Native Erik Dylan has been added to the LakeFest 2015 lineup!
Don't miss your chance to see Eli Young Band, Easton Corbin and Cassadee Pope live at Warnock Lake. Gift Certificates are available at the Chamber office for $25 and make a great gift for someone you know that wants to be at LakeFest 2015!
NEW BEGINNINGS ~ Jack Albright
SPIRITUAL GRAB BAR
Articles about grab bars are rarely found in newspapers. However, the new grab bar in our house evolved into a humorous conversation. I teasingly told my wife that she was welcome to use it. Her teasing response was that she did not need it and didn't want to become dependent on it. We agreed that there was a spiritual lesson to be learned about these two positions.
We all reach for a spiritual grab bar when death takes a loved one. Isaiah was obviously a prominent official of King Uzziah and was devastated by his death. His despair caused him to turn to God. In the temple God appeared to him in a vision. When Isaiah saw the splendor and power of God, he immediately surrendered his life to serve God as a prophet. (Isaiah 6: 1,8)
We regularly meet people who turn to God when they face the death of a loved one, serious illness, accidents, economic failures and other human traumas. They immediately become aware that life is short and fragile and they are powerless to control it. Often people dangerously turn to alcohol or other drugs, sex, or suicidal activities. Others have wisely used their crisis to turn to God and received comfort that brought their life into positive focus.
Even God's strongest followers need an occasional spiritual grab bar. Elijah was the major prophet who challenged Queen Jezebel's prophets to prove who was the true God. Elijah prayed and God sent fire to turn the water-saturated wood into smoldering ashes. Elijah stood triumphantly over the banished false prophets. He did not need a grab bar…until Queen Jezebel leveled her deadly fury on him. Then he withdrew in fearful retreat begging God for protection.
God answered his prayer in a way that encourages each of us when we are exhausted after a spiritual battle and feel that we are a failure. The story tells us that God fed him and made him take long naps. Later in a cave on a mountain God spoke in a still small voice that assured the faltering prophet that his spiritual power came from his close relationship with the living God. He discovered that God was holding his hand. (1 Kings 18, 19)
The disciples had an intimate relationship with Jesus for three years and were dumbfounded when Jesus told them he was leaving. One Bible scholar said that Jesus told them fifteen times that he was leaving. The disciples heard this, and overruled Jesus. He told them twenty-six times that he would return in spiritual form. (The Holy Spirit) They heard the words but could not comprehend what it meant.
Few Christians seem to understand that Jesus lives within Christians in the form of the Holy Spirit. The Holy Spirit is God's way of being present with us today. He is trying to do with us what Jesus did with the disciples.
So, who or what is your spiritual grab bar? What do you do and where do you turn when life tumbles in and you feel crushed under the weight?
I recommend that you accept Jesus' promise "I will not leave you orphaned. I'm coming back. In just a little while the world will no longer see me, but you're going to see me because I am alive and you're about to come alive. At that moment you will know absolutely that I'm in my Father, and you're in me, and I'm in you." (John 14: 18-20 MSG)
Jesus, the holy Spirit, is God's spiritual grab bar and he lives within every Christian.
OBITUARIES
Melvin G. Howard, 62 of Lancaster, KS, passed away unexpectedly Friday, January 23, 2015 at his home.
Mass of Christian Burial will be 10:30 AM Thursday, January 29, 2015 at St. Ann's Catholic Church, Effingham, KS, with Father Benjamin Tremmel, OSB as Celebrant. Burial will follow at St. Ann's Cemetery, Effingham, KS. A prayer service will be 7:00 PM Wednesday, January 28, 2015 at the church with visitation following until 9:00 PM. The Becker-Dyer-Stanton Funeral Home is in charge of the arrangements. Memorial contributions are suggested to St. Ann's Catholic Church or American Heart Association and may be sent in care of the funeral home. Online condolences may be left at www.beckerdyer.com.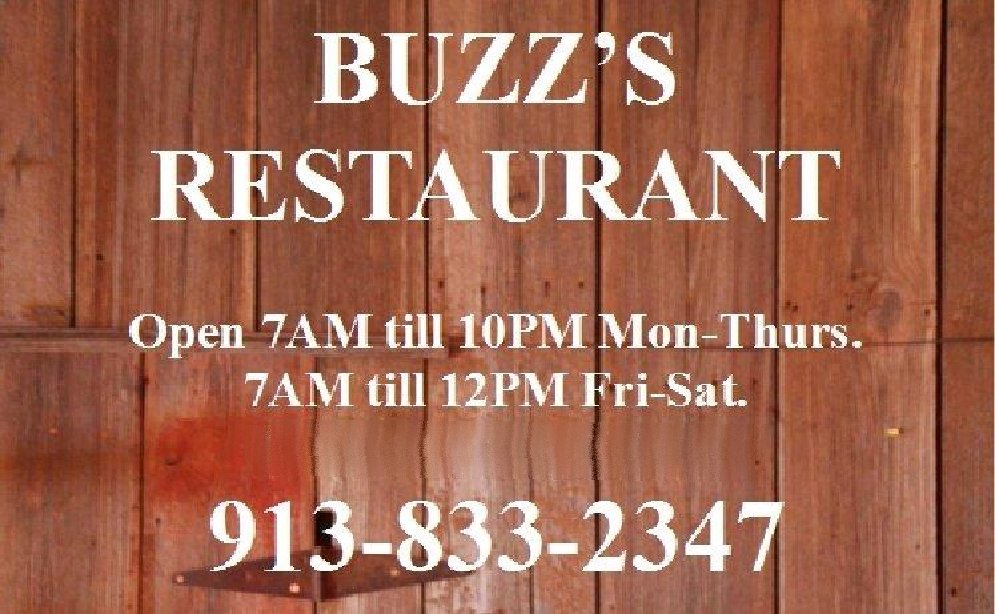 Melvin was born June 10, 1952, the son of Mervin and Lenora (Shelite) Howard. He worked for Southern Star Natural Gas Pipeline, retiring after forty-one years. Melvin was a member of St. Ann's Catholic Church and Lancaster Lions Club. He enjoyed working in his shop on wood working projects, going fishing and building model trains and airplanes.
Melvin married Loretta Kuntz on June 27, 1981. She survives of the home. Additional survivors include two daughters; Chelsie and Dallas Todd, Effingham, KS, Jennifer and Greg Perry, Topeka, KS, a son, Jacob Howard, Lancaster, KS, a brother, Rod and Marilyn Howard, Jamestown, KS, a sister, Fredda and Jim Gilbert, Beloit, KS, three grandchildren; Jadeyn, Ian and Brogan Perry and numerous nieces and nephews.
He was preceded in death by his parents and a sister Penney Finny.
Father Gerard Senecal, O.S.B., 85, died on January 19 fortified by the Sacraments, and the Apostolic Pardon. His brother, Abbot Barnabas Senecal, O.S.B., was able to be with him for a few hours prior to his death and at the moment of his death.
Vigil service, followed by visitation, will be Sunday, January 25th at 7:00 P.M. in St. Benedict's Abbey Church. The Mass of Christian Burial will be celebrated in St. Benedict's Abbey Church on Monday, January 26, at 10:30 A.M., with interment following in the Abbey cemetery. The Arensberg-Pruett Funeral Home is in charge of these arrangements.
John Carl Senecal was the oldest of seven children born to Lionel John and Clara (Strecker) Senecal. The parish in Atwood was served faithfully by Capuchin Franciscans, and for many years young John Carl served daily Mass for Father Flavian Meis, O.F.M. Cap. Upon reaching high school age, John Carl enrolled at Maur Hill here in Atchison as a priesthood student in 1943, where one of his uncles, Father Lucien Senecal, O.S.B., was a monk at St. Benedict's Abbey. He graduated from Maur Hill in 1947, then enrolling at St. Benedict's College to study mathematics, and because of college credit received while at Maur Hill, entering as a sophomore in 1947.
On July 10, 1948, at the age of 18, he entered the novitiate as a Benedictine monk, receiving the name Gerard, professing vows one year later on July 11, 1949.
In May 1951 he graduated from St. Benedict's college with a degree in mathematics, and professed his solemn vows as a Benedictine monk on July 11, 1952. He then studied for the priesthood at the Abbey School of Theology here, and was ordained to the priesthood on May 29, 1954, at St. Peter's Cathedral, Kansas City, Kan., by Archbishop Edward Hunkeler.
In 1954-55 he served as 2nd floor prefect in Freshman Hall (now Elizabeth Hall). In the summer of 1955 he studied chemistry at Creighton University, and that fall enrolled at the University of Michigan, where he received his M.A. in physics in 1958. From 1958 until 1963 he studied physics at Kansas State University, completing his Ph.D. in 1963.
Already in 1962 Father Gerard had returned to teach physics and be a dorm director at St. Benedict's College. A love of learning and a desire for God compelled him to continue his studies, and to be a faithful servant of the Church. He would do further studies in the 1960s at the Goddard Space Flight Center in Maryland; the Atomic Energy Commission, Oak Ridge, Tenn; Texas A & M University; and a National Science Foundation post-doctoral year, 1970-71, at the University of California at Berkeley, where he co-authored a paper with renowned Nobel Laureate, Luis W. Alvarez, who had worked on microwave radar research at MIT and had participated in the development of the atomic bomb at Los Alamos.
Beginning in 1970 Father Gerard was on the Merger Planning Committee for the two Atchison colleges. Along with Sr. Mary Noel Walter, Sr. Dunstan Delehant, and Fr. Alcuin Hemmen, he visited other schools around the country that had merged. On February 14, 1972, he officially became President of Benedictine College. During the next 15 years he would bring his enthusiasm for learning and faith into everything he did as President. He was particularly proud of the fact that he brought football back to the college, and hired the current coach, Larry Wilcox.
After leaving the presidency of the college, Father Gerard worked at Maur Hill from 1987 until 1993, followed by one year, 1993-1994, as the Development Director of the Abbey, where he established the Friends of the Abbey, a group that is still key to our success. In 1994 Father Gerard began a new phase of life as a parish priest, serving as Pastor of St. Joseph's and St. Patrick's Churches, Atchison, (1994-1998); Pastor of St. Benedict's and Sacred Heart Churches, Atchison (1998-2013); and Administrator of Immaculate Conception, St. Marys, Kan., and St. Stanislaus, Rossville, Kan. (2013-2014). He was known for his pastoral care of the sick and elderly, and helping people to come to appreciate the Sacramental life.
Upon returning to the Abbey in August 2014, Father Gerard was faithful to prayer and community life, attending both monastic community events and keeping in touch with his many friends in the local community. He was one of those towering figures who trusted in Christ and remained faithful in good times and in bad.
He is survived by his two sisters Clare Kearney (Peter), Fredericksburg, Va; Mary Hansen (Ron), Kansas City, Mo; and two brothers: Abbot Barnabas, Atchison; and Nicholas, Hyde Park, Mass.
Father Gerard was preceded in death by his parents, John and Clara, and by his brothers, William and Richard.
IS OUR STATE CONSTITUTION IMPORTANT? ~ Rep. Randy Garber
The 86th Kansas Legislative session began on January 12, 2015 with the swearing in of the elected representatives for each legislative district. Earlier in the day all other state officials elected last November were also sworn in. Every elected official from the Governor on down takes an oath to support the constitution of the United States and the Kansas constitution. A similar oath is taken by every member of our armed forces. While the ceremony may seem blasé to those who observe, I take the oath very seriously.
I do not claim to be a constitutional expert, however, as I read both the U.S. and state constitutions, I find myself wondering if those who swear to uphold them really believe the documents are relevant.
For instance, in 2005 two thirds of the elected representatives and senators of Kansas determined that our constitution needed a change and put the marriage amendment on the ballot for the people of Kansas to decide what defines a marriage. Kansans voted in favor by nearly a 70% majority and the question became part of the Kansas Constitution.
This is what the amendment says: 16: Marriage. (a) The marriage contract is to be considered in law as a civil contract. Marriage shall be constituted by one man and one woman only. All other marriages are declared to be contrary to the public policy of this state and are void. (b) No relationship, other than a marriage, shall be recognized by the state as entitling the parties to the rights or incidents of marriage.
In late 2014 a federal judge ignored the Kansas Constitution and said marriage licenses could be issued to same sex partners in Kansas. Some elected officials (judges) ignored our state constitution and allowed same sex couples to be married in their areas of jurisdiction commenting that they see nothing wrong with the decision of the federal judge or same-sex marriage.
Do these actions by those sworn to uphold our laws infer that they get to decide which laws to enforce and which laws to ignore because they don't necessarily agree with them? Can a federal judge trample on the rights of the people of Kansas and our constitution? I believe that is called tyranny.
Our founding fathers were extremely concerned about this. That is why in the federalist papers (which were written to explain what the U.S. constitution meant to those who framed it and those who ratified it) clearly show us that the judiciary branch of our federal government is by far the weakest of our three branches of government. They knew from past experience that the liberty of the people would be most threatened by activist judges.
Regardless of how you feel about this issue, (or any issue for that matter) we are a nation of laws. If we don't like a law we have the right to try to change it. That is the beauty of our form of government. In the end however, it is the majority who has the final say. With that power and privilege comes accountability and responsibility.
As the 2015 session progresses, I will do my best to keep you updated on the important issues. I can be contacted at 785-296-7665 or randy.garber@house.ks.gov. Until next time, may the blessings of God be yours.
Local students on Deans Honor Roll for Fort Hays State University
HAYS, Kan. -- Local students are among the 1,167 named by Fort Hays State University to the Deans Honor Roll for the fall 2014 semester.
The list includes undergraduate students only. To be eligible, students must have enrolled in 12 or more credit hours and have a minimum grade point average of 3.60 for the semester. Full-time on-campus and FHSU Virtual College students are eligible.
Heather Marie Matthias is a senior majoring in business education (teacher licensure).
Joseph Dean Schmidt, a 2016 graduate of Maur Hill-Mount Academy and the Kansas Academy of Mathematics and Science, is a freshman.
Rachel Christine Schmidt, a 2012 graduate of Maur Hill-Mount Academy, is a senior majoring in physics.
Kimberly Marie Lee is majoring in agricultural business.
Steven Kenneth Rathert, a 2010 graduate of Atchison County Community High School, is a senior majoring in music education.
LETTERS TO THE EDITOR
Restoring Trade with Cuba Makes Economic, Moral Sense ~ U.S. Senator Jerry Moran
I often say Kansans will try anything once – sometimes twice or even three times. But if we have been trying something for more than five decades and it has yet to work, it is time to change.
For a number of years, I have worked to modify the unilateral U.S. sanctions that restrict the ability of American farmers and ranchers to sell their products to Cuba. My interest in lifting the embargo stemmed from a desire to create an additional market for Kansas producers. But, a new economic and diplomatic relationship would also provide a better opportunity for our nation to promote the rights of the 11 million people living under the authoritarian Cuban government.
In July 2000, I offered an amendment in the U.S. House of Representatives to ease sanctions on the sale of food, medicine and agriculture commodities to Cuba. The agriculture community strongly supported this effort, but I was discouraged by Congressional leaders and told by many that the embargo would not be changed and the efforts were in vain. However, the amendment passed by a vote of 301-116 with broad support from both Republicans and Democrats.
Unfortunately, trade was severely restricted in 2005 by the Treasury Department. These regulations increased the cost of doing business with the United States and eliminated the competitive advantage that American farmers have when selling to a country just 90 miles off our coast. The embargo is unilateral – no other countries participate – so when we don't sell to Cuba they import from our competitors. It costs $6-7 per ton to ship grain from the United States to Cuba, while shipping the same amount from Europe costs about $20-25. Industry experts estimate that U.S. wheat could grow up to 90 percent of the market share in Cuba if the trade restrictions are eased.
Cuba imports 80 percent of its food and is a natural market for U.S. agriculture, especially the hard red winter wheat grown in Kansas. In fact, wheat is Cuba's largest food commodity import. But if it wasn't for the embargo, the United States could supply the Cuban demand for wheat. In our absence, other countries are more than willing to enter this market. And just last year, Cuba purchased $150 million of wheat from the European Union.
Lifting the embargo is not just about providing a new market for our farmers; I believe economic ties would help change the nature of the relationship between the Cubans and their repressive government. Allowing U.S. citizens to travel to Cuba would further promote freedom and liberty by exposing Cubans to democratic thought and free market principles. A growing Cuban economy would increase the standard of living for Cuban citizens. It would also empower them to make greater demands on their own government to increase individual and political rights.
Last month's release of Alan Gross – the American subcontractor for the United States Agency for International Development who was arrested and had been detained in Cuba since December 2009 – sparked a renewed interest in addressing U.S.-Cuba policies. There is now a growing coalition of individuals and organizations who are working to roll back the antiquated regulations. Both the U.S. agriculture community and Cuban people stand to gain by increasing commercial relations.
I was pleased to learn this week that the Treasury Department is following through on the decision to loosen sanctions related to travel, remittances, trade and banking with Cuba. As we continue to discuss the best approach to modifying U.S.-Cuba policies, I am hopeful that common sense and morality will prevail.
FOOD GETS 'NO RESPECT'~ John Schlageck, Kansas Farm Bureau
Hype is a word often associated with advertising agencies, public relations firms and spin doctors who attempt to create, change or repair an image. Many people consider hype a dirty word, something to detest.
On the flip side, hype, or attention-provoking material, can also help shape and mold a public's way of thinking.
If this assumption is believable, farmers, ranchers, grocery store owners, restauranteurs, and everyone involved in the food chain must step up their efforts and devote resources to hire the best public relations staffs and advertising agencies available to speak on behalf of their industry and to promote the wholesome food they produce.
After all, food gets no respect. It's taken a bad rap for far too long. It all started with Adam and Eve.
What caused them to sin?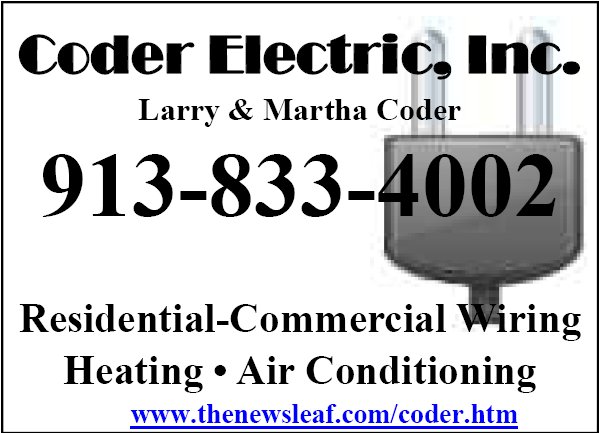 An apple of course. Everyone knows what one bad apple does to a barrelful, right?
When a friend buys a car and problems arise, he does not call the car lousy, does he?
No, instead it's labeled a lemon.
When someone receives bad advice, the suggestions weren't bad – instead, the person was given a bum steer. And a bad joke is not called stupid, it is referred to as corny.
Pits from fruit will grow an orchard, but if something is awful it is considered the "pits."
Extremely homely girls are distastefully referred to as pigs. Homely guys are labeled turkeys or boars. Someone who lacks gray matter is often called a muttonhead.
All children know Cinderella's beautiful carriage turned into a pumpkin at midnight. A gingerbread house landed Hansel and Gretel in the witch's oven. And a poison apple was the downfall of Snow White.
No doubt, the food industry needs an image facelift – some good old public relation's hype.
To be honest, this all leaves a bad taste in this writer's mouth. But then, I guess, it could just be a case of sour grapes.
John Schlageck is a leading commentator on agriculture and rural Kansas. Born and raised on a diversified farm in northwestern Kansas, his writing reflects a lifetime of experience, knowledge and passion.
American Sniper
With all the negative media going on surrounding the movie "American Sniper" I felt compelled to speak up. Let me just say, they should be ashamed of themselves. If any man or woman puts on a uniform to fight for our country, they deserve our respect. You may not agree with the war and if that's the case, respect them enough to keep your mouth shut. Whenever I see a service man or woman, I thank them for their service. They sacrifice their lives every day for my family and yours and protect the rights of those who criticize them. So....thank a military member and know you have a everything you have because they give everything they have. ~ Angela Forshee
Kansas is at risk.
In 1983, President Ronald Reagan stood before the press and television cameras at the White House and held up a report titled A Nation at Risk. Eighteen months in the making and written by members of the National Commission on Excellence in Education at the behest of Secretary of Education, the report examined the quality of education in the United States—and the findings were atrocious . The commission found few signs of encouragement about the American education system. Test scores were rapidly declining, low teaching salaries and poor teacher training programs were leading to a high turnover rate among educators, and other industrialized countries were threatening to outpace America's technological superiority. The report provided mounds of statistical evidence —23 million American adults were functionally illiterate; the average achievement for high school students on standardized tests was lower than before the launch of Sputnik in 1957; and only one-fifth of 17-year old students had the ability to write a persuasive essay.
32 years later Kansas Governor Sam Brownback aims to roll back the clock. Today in Kansas, only one-fifth of 4 year olds have access to public pre-school. But before we get to that, last week Gov. Brownback delivered both the State of the State address and his budget. The speech blamed Public Education for budget woes, which is a lie, but he went further and pointed to prior Republican legislatures as crooks who conspired to make the "at risk" weightings too complicated and confusing in the hope to abuse tax dollars. There seems to be no one he won't throw under the proverbial bus on the quest to income tax elimination.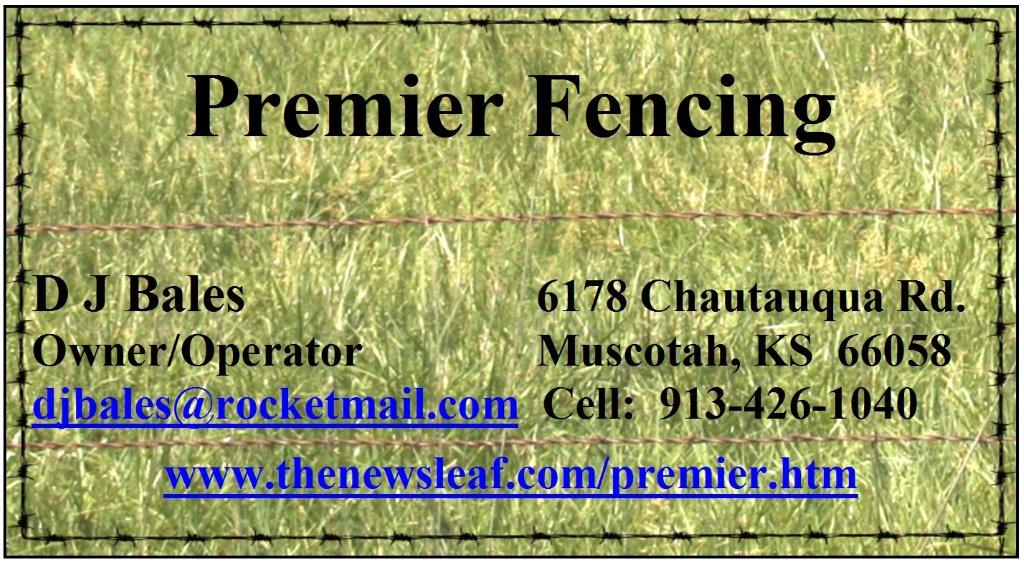 The Governor's budget essentially rewrites history, or more accurately erases history. School districts are left wondering how the "block grant" will be allocated to each of the nearly 300 districts. Everything since the 1983 Nation at Risk report tells us that students who demonstrate risk factors ranging from poverty to health to geography require significantly more time, talent, and treasure to close the achievement gap with their peers. This budget denies those facts. Gov. Brownback believes that those facts and their subsequent measuring formula for fund allocation are too complicated and confusing.
If Kansas doesn't live up to its constitution and isn't held accountable for not doing so, then the bedrock of democracy is cracked. Thomas Jefferson said "An educated citizenry is a vital requisite for our survival as a free people". All across the world people fear what they don't understand. Simply because Gov. Brownback does not understand how the at-risk weighting formula works does not mean that it must be destroyed. Fortunately, it is education that rectifies the unknown and diminishes fear.
Under the new budget, each school district is facing unnecessary multi-million dollar cuts for at least the next 2 years. The rest of the country is investing in education, especially early education and Kansas is putting itself at risk. Gov. Brownback has taken none of the steps prescribed by the Federal Court that ruled he is already violating current constitutional law. Retention and recruitment of quality educators is more difficult than ever in this self-inflicted cannibalization of our education system. The future of Kansas is at risk.
Early Education is vital to that future. Pre-K for all 4 year olds is the national standard now. According to the Kansas Department of Education, Kansas is not meeting that standard, only one-fifth of Kansas 4 year olds have access to state funded public school. The evidence regarding early education is overwhelming. Kansas Department of Education report shows at least 7-10% return on investment for every dollar invested in school readiness preparation of our nearly 40,000 Kansas 4 year olds. If all 4 year olds were to be grouped together they would constitute a population comparable to the city of Hutchinson. Age 4 also corresponds with the highest potential for learning to happen. Young families are struggling to pay the exorbitant cost of private pre-school. It costs over $600 a month for pre-school in Manhattan, but only $600 a year for fees at the Public High School. The immediate effects of young families seeing upwards of $7,000 in their pockets from child care savings a year coupled with the 7-10% long term return on investment for the child's early education is staggering when you take that multiplied by 40,000. No other issue does more to drive long-term economic development for businesses than a well-educated workforce. Public Education in Kansas is a constitutional priority, it is the fruit of the Kansans before us, and no other governor has done more to put that sacred trust at risk.
Aaron Estabrook, Board of Education USD 383 Manhattan-Ogden
GOVERNMENTAL NEWS
Unapproved Minutes of the January 20, 2015 Meeting of the Atchison County Commission
Pursuant to the law the board met at 1:00 pm with Chairman Schuele calling the meeting to order along with Commissioners Mike Bodenhausen and Bill Pohl present. County Clerk Pauline M Lee recorded the minutes.
Board recited the Pledge of allegiance.
Minutes of January 13th were reviewed, Commissioner Bodenhausen had one correction, Commissioner Pohl will be the County representative on Project concern board instead of him, and Commissioner Pohl made the motion to approve the minutes as corrected, Commissioner Bodenhausen second the motion with Chairman Schuele calling for a vote, all voted aye, motion carried.
Committee reports: Commissioner Pohl said he attended the Project Concern Board meeting last week; they will be raising the meal contribution from $2.50 to $3.00. Commissioner Bodenhausen said he attended the NEK Cap meeting in Hiawatha on Thursday, he told him that he was resigning his position effective March 1st and as soon as they have a replacement they will send another letter with the replacement. Chairman Schuele said he attended the Chamber Board meeting last Wednesday, Donna Oswald, Court Clerk appeared with information on putting computer equipment in vault, Wes sent her drawings Kathy Armstrong, Deputy along with herself went down to the vault to measure Matt Dorssom, Road and Bridge Superintendent appeared and told the board that they need to make a decision on off System Bridge between Schwab Eaton and Cook Flatt and Strobel, Matt said that everyone was in favor of what Schwab Eaton presented. Commissioner Bodenhausen wanted to know when they needed to decide, Matt said he wanted to know today, Board wanted to be sure that they would know about the land and if they need right of way they would be able to get it, will make a decision next week.
Matt also presented a requisition for Husker Steel for materials for the bridge on 230th road west of Cummings, total $138,488.00, they will be pouring the concrete today, and this will come out of Special Bridge Fund.
Matt discussed with the board about bidding out graders, he will be working on specs. County Counselor Pat Henderson came to the meeting at 2:10 pm County Counselor Pat Henderson came to the meeting at 2:10 pm Courtney Calhoon, Administrative Office appeared with bills for board to approve.
Commissioner Bodenhausen made a motion to go into executive session on acquisition of property for ten minutes and to have County Counselor Pat Henderson and Matt Dorssom, Road and Bridge Superintendent present and will come out at 2:30 pm, Commissioner Pohl second with Chairman Schuele calling for a vote, all voted aye, motion carried.
Board reopened at 2:30 pm no decision or action taken.
Commissioner Bodenhausen made a motion to go into executive session for ten minutes for acquisition of property and to have County Counselor Pat Henderson and Matt Dorssom, Road and Bridge Superintendent present at the meeting, and to come out at 2:30 pm, Commissioner Pohl second with Chairman Schuele calling for a vote, all voted aye, motion carried.
Commissioners came back out to regular session at 2:30 pm, no decision or action taken.
Brent Teters and Jay Watkins, Tech, Inc, appeared to discuss heart monitors that they are purchasing and ambulances. Jay Watkins went over what they did with the ambulances, and showed Commissioner Pohl what they did. They also told the board what they did to the Effingham site, put a new key pad on, painted and replace some sheet metal, employees broke the couch that was there they replaced with two recliners. Brent went over the new heart monitors and also presented the board with a quote if they want to purchase two monitors, estimated cost $60,000, board said that they want to discuss and also want to talk about replacing another ambulance, they had some money left over from a lease purchase. Jay Watkins told the board they could purchase new, a demo with mileage, Board asked about quotes on an ambulance so that they can review, Brent and Jay both thought around $175,000 would get an ambulance, but that they would get quotes and come back to the board. Brent asked the board about getting paint to paint the Atchison Station to make it more livable and have the crew do it, board said that was fine with them.
Wes Lanter, Emergency Management asked the board if it would be okay to purchase three twin beds to replace what was at the Atchison Site like the ones he bought for the Effingham site, estimated cost is $300 per bed, Board told Wes to go ahead.
Pauline Lee, County Clerk asked the board if there was any way to notify the rock trucks about using McPherson Road instead of Lincoln Road when they go to the quarry. Board talked with Matt concerning this and Matt told the board that she would have to contact Center Township concerning the problem.
Commissioner Bodenhausen made a motion to accept the 2015 Solid Waste Planning Committee policy on structure and terms as presented, Commissioner Pohl second with Chairman Schuele calling for a vote, all voted aye, motion carried, 3-0.
Commissioner Bodenhausen made the motion to adjourn at 4:03 pm with Commissioner Pohl second and Chairman Schuele calling for a vote, all voted aye, motion carried.
Attest; Pauline M Lee, County Clerk
Kansas Common Sense
Honoring Dr. Martin Luther King, Jr.
On Monday, Americans celebrated Dr. Martin Luther King, Jr.'s life. If you're ever in Washington and have an opportunity to visit the Martin Luther King, Jr. National Memorial it's definitely worth your time. Inspirational messages from Dr. King's sermons and speeches are etched into the stone of the monument. For example: "The ultimate measure of a man is not where he stands in moments of comfort and convenience, but where he stands at times of challenge and controversy."
Overhauling and Simplifying the American Tax System
On Tuesday, I joined Senator David Perdue of Georgia in introducing S.155, the Fair Tax Act of 2015, legislation to overhaul and simplify the American tax system. I am pleased to now lead this effort after cosponsoring this legislation since 2006. Our proposal, known specifically as the "FairTax," replaces our complicated and costly tax system with a flat national consumption tax and would eventually close the Internal Revenue Service. The FairTax places all taxpayers on equal footing, protects Americans from government intrusion by the IRS, and would immediately boost economic growth by incentivizing savings and investment – all while collecting revenue levels similar to those of our current mess of a tax code.
The FairTax repeals federal corporate and individual income taxes, payroll taxes, capital gains taxes, and estate and gift taxes, and every American would be allowed to purchase goods and services tax free up to the national poverty level. Study after study shows that by placing all Americans on equal footing, a national consumption tax would increasing capital spending, productivity and job growth. The FairTax represents complete freedom for every individual, regardless of economic status. No longer would Americans be punished for working hard to support their families, and every taxpayer would know exactly how much they are sending to the federal government.
Tax Reform is not an easy undertaking, but the economic need for a leaner and fairer tax code has never been greater. By eliminating every loophole, exemption, exception, credit and deduction, the FairTax removes the power of Congress to manipulate taxpayers through the code, and takes a significant step in the direction of freedom and prosperity. The FairTax Act deserves to be debated, and given an up or down vote. This tax reform proposal would have a positive impact on millions of taxpayers, allowing Americans to once again be in charge of their lives and money. Click here to learn more.
State of the Union:
"Another missed opportunity for President Obama & his legacy"
In November, Americans sent a clear message to Washington that they were tired of political gridlock and want solutions and real results to the problems facing our country. Both President Bush and President Clinton used their State of the Union address following difficult midterm elections to acknowledge that they no longer have control of both chambers and that it was time for them to work with Congress. Unfortunately, this was another missed opportunity for President Obama and his legacy.
President Obamainstead used the State of the Union to appease his political base and focused on dividing our Nation and using bureaucratic control to run our country with top-down Washington-centered solutions. I believe the key to growing a healthy economy begins by strengthening the paycheck of hard working Americans, putting more money into Kansans pockets, and growing our economy from the bottom-up.
While I was disappointed in many of the President's remarks, I remain hopeful there will be opportunities in the near future to work together to expand trade and fix our broken tax code.

It is my hope that this President will seize those opportunities just as those who preceded him did.
The President's Proposals to Tax Existing Higher Education Incentives:
Several years ago I had the honor of serving as President of the National Association of State Treasurers, where we all worked tirelessly to expand and improve college savings tools so families would have the opportunity to send their kids to the institution of higher education of their choice.
Congress created section 529 to help middle class families plan and save for their children's future and there is no doubt about the popularity of these plans. Ever since the earnings on withdrawals for college expenses became tax free back in 2001, 1 million account holders have turned into 12 million.
Now President Obama wishes to turn back the clock and further burden hard working families with new taxes. Middle income families that have worked hard and saved to send their children to college should receive our support, not a new tax bill to pay for his agenda. Taxing college savings plans as the President is pushing for will only lead to less savings for middle class families. It will remove the incentive for families to provide for themselves.
What They Are Saying About the President's Proposal:
The Wall Street Journal editorial board wrote in an article titled, "Now He's After Middle Class Savers," "One more time the Administration is using the political cover of "middle class" to disguise a transfer of power from the middle class to government."
Taxpayer watchdog group, Americans for Tax Reform, called it a "tax increase on families saving for college."
The College Savings Foundation, a nonprofit, warned the change would "undercut the effectiveness of 529 plans – the most effective and by far the most popular college savings vehicle available to middle income" families.
President's Visit to the University of Kansas:
It is always an honor to have the President visit your home state. At KU, the President discussed his plans to make college more affordable, fix the broken tax code, grow the economy, and help all Americans get ahead. I couldn't agree more that these must be our top priorities in Washington, however, I strongly disagree with his ideas on how we get there.
The President also said to House Republicans in his speech, "It can't just be no. I'm happy to start a conversation. Tell me how to do the things we need to do. Tell me how to get to yes. You can't just say no."
Ironically, this comes two days after the President set a record for the most veto threats ever at a State of the Union speech. In fact, House Republicans have said "yes" over 350 times. Last Congress the House passed over 350 bills – which 98% passed with bipartisan support – that ended up in Harry Reid's trash canwithout even getting a vote.
There are a number of solutions House Republicans and President Obama can find agreements on if the President is interested in sitting down and working together.
House Passes the No Taxpayer Funding for Abortion Act:
This week the House acted on another issue that a majority of Americans agree on and passed H.R. 7, the No Tax Payer Funding for Abortion Act. I was pleased the House passed this legislation when Washington welcomed Kansans and thousands of other Americans to in celebrating the March for Life.
I was a cosponsor of this legislation in the previous two Congresses, and I continue to support it after hearing from Kansans time and time again that they do not want their taxpayer dollars funding abortions.
The specter of taxpayer-funded abortion has been exacerbated by the President's healthcare law, which offers subsidies to taxpayers in order to offset its high cost. These subsidized plans, bought through the healthcare exchanges, could allow for taxpayer funded abortions to occur.
Without this critical legislation, we will continue to have a patchwork of provisions regarding federal funding. This creates confusion, blocks transparency, and opens up additional loopholes. The longstanding provisions of the Hyde Amendment are re-established under H.R. 7, which would apply uniformly across federal programs, including the President's destructive healthcare law.
Treasury Department Amends Cuban Assets Control Regulations
This week, the Treasury Department modified regulations related to U.S.-Cuba relations. I have long fought for the ability of U.S. farmers to sell commodities to Cuba and support the freedom of U.S. citizens to travel there. In July 2000, my amendment to allow the sale of food, medicine and agriculture products to Cuba passed the House with broad support. Yet, since 2005, Treasury Department regulations have continued to hinder trade, and essentially blocked the market from our farmers and ranchers.
Cuba imports the vast majority of its food, including significant amounts of wheat each year. When we don't sell our homegrown commodities to Cuba, they buy them elsewhere. Cuba, only 90 miles from our coast, is a natural market for our farmers and ranchers. Instead, Cuba bought $150 million worth of wheat last year from the European Union even though shipping costs were substantially higher. The ability to purchase more affordable U.S. commodities should increase the standard of living of the Cuban people and, in turn, allow them to make greater demands on their repressive government for increased freedom and liberty.
For me it's both a commonsense and a moral issue that we finally put these policies and regulations behind us and chart a new course for U.S.-Cuba relations. The Treasury Department announcement this week was a step in the right direction. Click here to read my Wichita Eagle op-ed on this topic.
Startup Act Reintroduction
This week, I reintroduced the Startup Act in the U.S. Senate. This bipartisan jobs plan would jumpstart the economy through the creation and growth of new businesses. Research and analysis by the Ewing Marion Kauffman Foundation out of Kansas City shows that for close to three decades, companies less than five years old have created almost all net new jobs in America – averaging about 3 million jobs each year. But under our country's current policies, new business formation and the rate of entrepreneurship have reached historic lows.
Startup Act aims to reverse these trends by reducing barriers entrepreneurs face. Startup Act would modify the tax code to encourage investment in new businesses, accelerate the commercialization of university research that can lead to new ventures, and restrain the regulatory process. The legislation also creates both Entrepreneur and STEM Visas that would allow highly-educated entrepreneurs in the United States to remain where their talent and new ideas can fuel economic growth and create American jobs. I look forward to working with my colleagues to explore these ideas and make America more competitive. Click here to learn more.
Reintroducing the Clay Hunt Suicide Prevention Act
The invisible wounds of war plague thousands of veterans across our country, and unfortunately some feel the only choice to deal with their wounds is to take their own life. The average suicide rate among veterans is a staggering 22 deaths each day. With epidemic-levels of suicide afflicting veterans, the VA has a duty to not only provide veterans with the best quality mental health care services, but also do everything necessary to save their lives. The Clay Hunt Suicide Prevention Act would improve the VA efforts in supporting veterans battling these struggles.
I sponsored the Clay Hunt Suicide Prevention Act this week upon introduction in the 114th Congress. As a member of the Senate Veterans Affairs Committee, I am confident this critical legislation will receive consideration by the committee in the coming days. I am hopeful that the full Senate will pass the Clay Hunt Suicide Prevention Act just as the House once again unanimously passed this bill on January 12, 2015. This bill would be useful in developing a VA system capable of offering first-rate mental health care services, as well as utilizing the expertise of outside organizations to provide support for those struggling from their wartime experiences. It would also provide for a new website that offers veterans information regarding available mental healthcare services; create a pilot loan repayment program for VA psychiatrists; and improve the exchange of training, best practices, and other resources among the VA, Veteran Service Organizations (VSO), and nonprofit mental health organizations to enhance collaboration of suicide prevention efforts. Click here to learn more.
Named Chairman of Senate Subcommittee on Consumer Protection, Product Safety, Insurance and Data Security
This week, I was selected to serve as Chairman of the Senate Commerce Subcommittee for Consumer Protection, Product Safety, Insurance and Data Security for 114th Congress. The subcommittee oversees the consumer protection efforts of the following federal agencies: the U.S. Federal Trade Commission, the National Highway Traffic Safety, and the U.S. Consumer Product Safety Commission. It also has jurisdiction over insurance and sports.
The rapid growth of e-commerce, electronic data storage, and international trade has increased the need for Congressional oversight of agencies responsible for safeguarding consumers from harmful and deceptive practices. I look forward to taking on the subcommittee's expanded jurisdiction related to data security. As more sensitive consumer and proprietary data are stored electronically, the risk and costs of insecure data also increase. Congress and American businesses need to be vigilant about this real threat, so the tools that make life more convenient and efficient do not put consumers at undue risk. As Chairman, I plan to put the subcommittee to work quickly.
Capitol Hill Lions Club Chartering Ceremony
This week, I had the privilege of joining The Capitol Hill Lions Club for their chartering ceremony. I joined the Hill City Lions Club in 1977. As a fellow Lion, it was an honor to witness the chartering of a new club and to meet individuals willing to make a positive difference in the Capitol Hill community. Whether I am in Kansas or Washington, D.C., the Lions I have met have always shown a strong commitment to service and a desire to make the world a better place through humanitarian efforts. Thanks to the charter's president Bill Spencer, past-International President Al Brandel and his wife Maureen, and the other members for their hospitality and kind words.
In 2012, I authored the Lions Clubs International Century of Service Commemorative Coin Act, H.R. 2139. This legislation authorizes the U.S. Treasury to mint $1 silver coins in honor of the Lions Clubs International 100th Anniversary in 2017. The bill costs taxpayers no money, as the sale price includes the cost of designing and issuing the coins. Proceeds from the sale of commemorative coins will go toward Lions' efforts to provide charitable services to the most vulnerable people throughout the world. The bill was signed into law by the President on October 5, 2012.
Visiting the French Embassy
This week, I visited the French Embassy in Washington, D.C., to express my condolences for the tragic loss of life resulting from the terror attacks in Paris last week. On behalf of the people of Kansas, I left the note below for the citizens of France.
Donnelly College
Before my flight back to Washington this week, I stopped by Donnelly College in Kansas City, Kansas. Donnelly is a Catholic, independent institution committed to "serving those who would not otherwise be served." Donnelly College is an affordable option for a diverse group of students. The efforts of faculty and staff are focused on helping first-generation college students achieve a bachelor's or associate degree. Thanks to Donnelly President Monsignor Stuart Swetland for the informative visit.
Roberts Report:
Introducing Bill to Block Federal Intrusion on Local Education Decisions
This week, I introduced a bill to preserve state education autonomy by prohibiting the federal government from coercing states to adopt education standards, like Common Core. Setting high standards for our schools, our teachers and our children is the right thing to do, but those standards should be decided in Kansas, without bribes or mandates from Washington. We need to get the federal government out of the classroom, and return community decisions back to where they belong - in the community.
My legislation, the Learning Opportunities Created At the Local (LOCAL) Level Act, would strictly forbid the federal government from intervening in a state's education standards, curricula, and assessments through the use of incentives, mandates, grants, waivers or any other form of manipulation. Learn more about the bill by clicking here.
Sworn into Fourth Term in U.S. Senate
It was an honor and a privilege be sworn in this month to serve my fellow Kansans in the U.S. Senate. I am deeply humbled and incredibly grateful to be able to continue that service.
From rising healthcare costs caused by Obamacare to the federal government's out-of-control regulatory system to the battle against extremists, ranging from ISIL to Putin to North Korea, our nation is facing serious challenges. I intend to hit the ground running in the new Congress, to be productive and tackle these challenges head on. I look forward to solving problems, serving our country and representing the people of Kansas with a strong and effective voice in the U.S. Senate.
Elected to Serve as Senate Ag Committee Chairman
I am honored to work for America's farmers and ranchers as the Chairman of the Senate Agriculture Committee. I am proud to bring Kansas leadership to the Committee. I look forward to an aggressive schedule with hearings providing much needed oversight of our farm programs, school meals, the United States Department of Agriculture, the Commodity Futures Trading Commission, and the Environmental Protection Agency. I will continue to be a champion for rural Kansas.
Production agriculture must rise to face a daunting challenge: feeding a growing and hungry global population. I will work to see that the federal government is an ally, not an adversary, in this purpose. I will fight to ensure farmers and ranchers have the tools they need to advance American agriculture. I will fight barriers to trade opportunities and regulations that threaten our producers' competitiveness. And I will continue my work to maintain the security of our food supply and ensure science based regulations govern our food and agriculture sectors.
Fighting Regs that Harm the Economy
In keeping with my campaign promise, I have introduced sweeping legislation to fight overly burdensome regulations issued by the Obama Administration that hurt the nation's struggling economy. My bill, the Regulatory Responsibility for our Economy Act, would require all federal agencies to review their regulations, and propose a timeline to repeal those deemed burdensome, unnecessary or those that harm the economy or job creation.
As I visit communities across Kansas, there is one refrain echoed by nearly all small business owners, farmers, ranchers, home builders, community bankers, doctors, and pharmacists – the overly burdensome and costly regulations from the Obama Administration hurt job creation, stifle growth, and generally make life more difficult on hard working Americans,
The federal government has overstepped its bounds, and it is time we rein in the bureaucrats and free the American entrepreneurial spirit from the death grip of the Obama regulators. This legislation forces the Administration to review these regulations and become a partner in America's success rather than an impediment to it.
President Obama Releases More Gitmo Terrorists
President Obama's decision to release five Yemeni terrorist detainees from Guantanamo this week was outrageous. This decision is particularly offensive when the Obama Administration couldn't even be bothered to show up in Paris to stand with the world against terrorism. The Obama Administration is also simultaneously attempting to rewrite history by refusing to use the term 'extreme Islam.' We have an extreme and murderous ideology on our hands, especially in Yemen, and until this President is willing to be the leader we need against this global threat, our nation is at risk.
That is why I was proud to cosponsor a bill this week to stop this Administration from further detainee transfers to ensure Al Qaeda, ISIL (Islamic State of Iraq and the Levant) and other extremist groups are impeded, where possible, from recruiting more fighters. We face recidivism rates at over 30 percent. Now is the time to put national security above politics.
Just this week the FBI thwarted an ISIL inspired terrorist attack on the U.S. Capitol. This act of terror, coupled with the terrorist attacks in Paris should be convincing arguments to halt the transfer of detainees.
Congratulating Governor Sam Brownback on Second Term
Franki and I were thrilled to be on hand in Topeka to celebrate Governor Brownback's Inauguration. It was great to see so many friends with such enthusiasm for the future of our state.
Sen. Moran Pushes Amendment to Delist Lesser Prairie Chicken
WASHINGTON, D.C. – U.S. Senator Jerry Moran (R-Kan.) spoke on the Senate floor Thursday night to call attention to his amendment to reverse the decision by the U.S. Fish & Wildlife to list the lesser prairie chicken as a threatened species under the Endangered Species Act. Sen. Moran's amendment is considered pending to S.1, the Keystone XL pipeline legislation, which will continue to be considered on the Senate Floor next week.
Approximately half of the lesser prairie chicken population is found in Kansas, while the bird's range also includes Colorado, New Mexico, Oklahoma and Texas. The lesser prairie chicken population decreased during the historic drought that severely impacted much of the bird's habitat area. However, from 2013 to 2014, annual aerial surveys show the lesser prairie chicken population increased by 20 percent, largely due to rainfall conditions in much of the habitat area that were closer to historic norms.
Highlights from Sen. Moran's remarks may be found below, along with links to the video download:
(2:48) "The reality is that there are huge ongoing, significant economic consequences to the listing as a threatened species of the lesser prairie chicken in Kansas, Colorado, Oklahoma, New Mexico and Texas. And front and center in that, of course, is the consequence to agriculture.
(3:09) "It's how we earn a significant portion of our living in our states… Oil and gas exploration has been disrupted. Wind energy projects that have been an important component of our state's economy and particularly a benefit to the economy of rural Kansas have been harmed as a result of this listing. And these disruptions have driven down county tax revenues that are used for essential services in some of the most challenging and difficult parts economically of our state…
(4:01) "The listing in my view is based on an artificially low population estimate due to the drought… a year ago this was a bird that could be hunted in Kansas…
(4:43) "What we need here is rainfall and the moisture that comes from snow and rain, and that listing [the lesser prairie chicken] as a threatened species doesn't create the moisture necessary to create the habitat for the return of the population of the bird.
(5:02) "What we really have asked for is an opportunity – which has been offered and suggested by conservation groups in Kansas, by the Kansas Department of Wildlife and Parks, by Kansas Farm Bureau and others – to work together to find a solution short of this listing to increase bird population in Kansas…
(6:31) "[This is] a relatively straightforward, simple amendment that will take the lesser prairie chicken off the list as a threatened species, give Kansans and others the opportunity to improve the habitat, reduce the economic damage that's being done in our state and the states that surround us as a result of this listing, and then give us the opportunity to again work with the U.S. Fish and Wildlife Service to find a better solution and one that I might add may be more easily found once the rainfalls return."
Sen. Moran to VA: Use Your Authority, Common Sense to Help Veterans Still Struggling to Access Care Under Choice Act
"Why is the VA not bending over backwards to take care of the veteran… We ought to always err on the side of what is best for the veteran, not what is best for the Department of Veterans Affairs."
WASHINGTON, D.C. – U.S. Senator Jerry Moran (R-Kan.), a member of the Senate Veterans' Affairs Committee, today spoke on the Senate floor about his frustration with the Department of Veterans Affairs (VA) as they continue to overlook rural veterans in their implementation of The Veterans Access, Choice, and Accountability Act of 2014 (VACAA). Congress specifically included report language to the Choice Act that gives the VA the authority and flexibility it needs to provide veterans with access to care outside the VA when the care they need is "either unavailable or not cost-effective to provide at a VA facility."
Even with this authority, it has become clear that the VA is implementing the Choice Act in a way that only takes into account distance to a VA medical facility, and not whether that facility can actually provide the medical services a veteran requires. This decision by the VA is forcing many rural veterans to travel hours to access care they could receive outside the VA in their communities – or go without care altogether. This week, Sen. Moran introduced legislation, the Veterans Access to Community Care Act of 2015 (S. 207), requiring the VA to utilize existing authorities to offer community care to veterans who are currently unable to receive the healthcare services they need from a VA medical facility within 40 miles of where they live.
(1:13) "…One of the things that we did to try to help the Department of Veterans Affairs better take care of America's veterans was to pass the Choice Act. We did that in August of last year. It was signed into law. It's now being implemented by the VA. There are many issues that are associated with the implementation of this bill, but let me raise one.
(3:24) "Here's the problem today. The law says if you live more than 40 miles from a VA facility, then the VA must provide the services at home if you choose. Well, the Department of Veterans Affairs is defining facility as any facility, including the hospital or the outpatient clinic… even if the VA Hospital or the outpatient clinic doesn't provide the service that the veteran needs, they still consider it a facility within 40 miles.
(4:01) "In my hometown where I grew up, we have had an ongoing dialogue with one of our honored veterans. He needs a colonoscopy. Well, my hometown is nearly 300 miles, 250 miles to the VA Hospital in Wichita. There is an outpatient clinic – a CBOC in Hays – 25 miles away, but guess what? The outpatient clinic in Hays doesn't provide the service of colonoscopies. So one would think the veteran in my hometown could go to the local physician or the local hospital, have the colonoscopy be performed and the VA provide and pay for the service. But no, because there is an outpatient clinic within 40 miles, even though it doesn't provide the colonoscopy, our veteran is directed to drive to Wichita. Incidentally, we have calculated the mileage expense of the veteran doing this. It doesn't make sense economically either. But regardless of that, it certainly doesn't make sense for that veteran.
(6:22) "These issues ought to be resolved in favor of, who? The veteran. Who, of all people, would we expect to provide the best service to in any capable way that we can, who would we expect to get the best health care in our nation? I would put at the top of the list those who served our country.
(2:24)…Let the veteran see his or her hometown physician, let the veteran be admitted to his or her hometown hospital. This is a pretty common sense kind of reaction to the inability of the Department of Veterans Affairs to meet the needs of veterans across our country.
(7:24) "…My first request would be, could the Department of Veterans Affairs fix this problem on their own? And, if not, I would ask that my colleagues join me in fixing this legislatively with one more directive to the Department of Veterans affairs saying, if they can't provide the service at the CBOC, then it doesn't count as a facility within the 40 miles.
(8:19) "…Why is the VA not bending over backwards to take care of the veteran instead of bending over backwards to make sure that it is the most difficult circumstance for a veteran to get the health care they need at home? We ought to always err on the side of what is best for the veteran, not what is best for the Department of Veterans Affairs."
Kansas Senators Appointed to Top Agriculture Posts for 114th Congress
<![if !supportLineBreakNewLine]>
<![endif]>
Sen. Moran to Chair Senate Appropriations Subcommittee on Agriculture
WASHINGTON, D.C. – U.S. Senator Jerry Moran (R-Kan.) today issued the following statement regarding his selection as chairman of the Senate Appropriations Subcommittee on Agriculture, Rural Development, Food and Drug Administration and Related Agencies:
"Farmers and ranchers provide the food, fuel and fiber for our growing world and are the economic drivers of communities and local businesses across Kansas. Regardless of our job or where we live, agriculture matters to all of us. As chairman of the Senate Appropriations Agriculture Subcommittee, I welcome the opportunity to focus on investing in policies that are vital to Kansas farmers and ranchers, such as agriculture research and extension and Farm Bill implementation. Additionally, through the subcommittee's jurisdiction over the FDA budget, I will work to advance public health innovations, including development of new medicines, medical devices and food safety technology. It is also critical that as responsible stewards of taxpayer dollars we take a hard look at spending in areas of government that aren't working, and many times even harmful to rural America."
"We are beyond excited that Sen. Moran has earned this key leadership position on agricultural issues in the U.S. Senate," said Kansas Farm Bureau President and Montgomery County farmer Richard Felts. "Sen. Moran has always been a champion for farmers and ranchers, and we look forward to his continued strong leadership on behalf of agriculture and rural Kansas."
Prior to being elected to the U.S. Senate, Sen. Moran served for 14 years on the U.S. House Agriculture Committee including as chairman of the Subcommittee on General Farm Commodities and Risk Management. Throughout his time in Congress, he has been a leading advocate for protecting and preserving the special way of life Kansans enjoy. Sen. Moran continues to fight to make certain farming and ranching families have the opportunity to earn a living and pass on their agricultural heritage to the next generation of producers, all while working to eliminate wasteful spending.
U.S. Senator Pat Roberts (R-Kan.) will chair the Senate Committee on Agriculture, Nutrition and Forestry.
AG SCHMIDT ASKS SCHOOL-FUNDING PANEL FOR CLARITY
TOPEKA – (January 23, 2014) – Kansas Attorney General Derek Schmidt today formally asked the three-judge panel in the state school finance litigation to provide a clear explanation of what information it relied on to reach its conclusion last month that the state's funding of public schools is inadequate.
Schmidt filed a motion asking the panel to "alter and amend" its December 30, 2014, order so that it complies with the Kansas Supreme Court's instruction for the panel to engage in fact-finding as to the state's school-funding system. Both the State and the plaintiffs submitted numerous proposed "findings of fact" to the panel, but instead of sorting through them and stating which the panel believes to be correct and which are incorrect based on the evidence in the record, the panel stated that "all facts, by whomever presented, could not reasonably be discussed individually," and instead merely stated "[f]acts inconsistent with our original Opinion and our Opinion issued following are rejected implicitedly [sic]." The panel also asserted that the plaintiffs' findings of fact "speak the truth" without explanation of which of the numerous proposed findings of fact the panel was referring or whether that also referred to several finding proposed by the plaintiffs that the panel previous rejected.
"The 'speak the truth' and 'spoke the truth' statements are, to be candid, extremely ambiguous and largely unhelpful for meaningful appellate review," Schmidt wrote. "The 'implicit' rejection without explicit findings will require both the parties and the Kansas Supreme Court to engage in rank speculation and a high stakes guessing game as to what the Panel has determined are the actual facts and whether such facts are consistent or inconsistent under the Panel's legal conclusions."
Schmidt noted that without the sort of specific fact-finding that the Kansas Supreme Court ordered, and that Courts ordinarily provide, it will be difficult or impossible for the Kansas Supreme Court to engage in proper appellate review of the panel's most recent decision.
In the motion, Schmidt also noted that the panel refused the state's request to engage in discovery and provide the panel with additional evidence after the Kansas Supreme Court's ruling, which had clarified what needed to be proven, but then seemed to conclude that the State had not provided evidence to the panel's satisfaction.
The case is Gannon v. State of Kansas, Case No. 2010CV1569. A copy of the motion can be found at http://1.usa.gov/1yE4f6I .
Permitless Concealed Carry Legislation Introduced in Kansas Senate
A bill recognizing Kansans' freedom to legally carry a concealed firearm without the burdensome requirement of acquiring a Kansas concealed carry license was introduced in the Kansas Senate. Authored by Senate Majority Leader Terry Bruce (R-34), Senate Bill 45 is an important amendment to current Kansas law and has already received 26 cosponsors. Both KSRA and NRA support this legislation.
SB 45 is a necessary update to concealed carry in Kansas, allowing law-abiding gun owners the ability to protect themselves and their loved ones. In Kansas, it is already legal to carry a firearm openly, as long as the individual is not prohibited by law from possessing a firearm. However, under current law, if a firearm becomes covered by a coat or if a woman prefers to carry a firearm for self-protection in her purse, one would need to possess a concealed carry permit.
This permitless carry legislation gives Kansans the freedom to choose the best method of carrying for them, based on their attire, gender and/or physical attributes. SB 45 is an important pro-gun reform that deserves your support, and we will keep you updated as this legislation is assigned to committee and moves through the legislative process. In the meantime, please use the contact information provided below to thank Senator Terry Bruce as well as the other 25 cosponsors for their work advancing your Right to Keep and Bear Arms.
MISCELLANEOUS PRESS RELEASES
More than Half of Nation's Dairy Producers Enroll in New Margin Protection Program
WASHINGTON, Jan. 12, 2015 — U.S. Department of Agriculture (USDA) Secretary Tom Vilsack today announced that more than 23,000 of the nation's dairy operations – over half of all dairy farms in America – have enrolled in the new safety-net program created by the 2014 Farm Bill, known as the Margin Protection Program. The voluntary program provides financial assistance to participating farmers when the margin – the difference between the price of milk and feed costs – falls below the coverage level selected by the farmer.
"Enrollment far exceeded our expectations in the first year," said Vilsack. "We're pleased that so many dairy producers are taking advantage of the expanded protection. USDA conducted a lot of outreach to get the word out. When you compare the initial enrollment rate for the Margin Protection Program to the longstanding federal crop insurance program, where participation ranges from 30 percent to 80 percent depending on the crop, it's clear that these outreach efforts made a difference."
During the three months of the enrollment period, USDA conducted a robust education and outreach effort to the nation's dairy producers. The department held over 500 public meetings, sent out nearly 60,000 direct mailings, and conducted more than 400 demonstrations of the Web-based tool designed to help applicants to calculate their specific coverage needs.
Unlike earlier dairy programs, the Margin Protection Program offers dairy producers a range of choices of protection that are best suited for their operation. Starting with basic coverage for an administrative fee of $100, producers can select higher levels of coverage at affordable incremental premiums. More than half of applicants selected higher coverage beyond the basic level.
Dairy producers interested in enrolling in the Margin Protection Program for calendar year 2016 can register between July 1, 2015 and Sept. 30, 2015.
To learn more about the Margin Protection Program, visit the Farm Service Agency (FSA) online at www.fsa.usda.gov/ or contact a local FSA office at offices.usda.gov.
The Margin Protection Program was made possible through the 2014 Farm Bill, which builds on historic economic gains in rural America over the past five years, while achieving meaningful reform and billions of dollars in savings for the taxpayer. Since enactment, USDA has made significant progress to implement each provision of this critical legislation, including providing disaster relief to farmers and ranchers; strengthening risk management tools; expanding access to rural credit; funding critical research; establishing innovative public-private conservation partnerships; developing new markets for rural-made products; and investing in infrastructure, housing and community facilities to help improve quality of life in rural America. For more information, visit www.usda.gov/farmbill.
Delaware WRAPS Leadership Team to Meet February 12
Wetmore, KS: The Delaware River Watershed Restoration & Protection Strategy (WRAPS) Program will host a Stakeholder Leadership Team meeting at the Glacial Hills RC & D, 334 2nd St. in Wetmore on Thursday, February 12 from 9:00 am – 12:30 pm. This meeting is free and open to the public.
The Delaware WRAPS Stakeholder Leadership Team meets every 6-8 weeks to discuss water quality challenges and opportunities in the Delaware watershed, and to allocate cost-share funds to assist landowners in implementing best management practices on agricultural land that will improve water quality.
For more information, contact Melissa Arthur, Delaware River WRAPS Coordinator, at delawarewatershed@gmail.com or 785-284-3422.
Fort Hays State Establishes Honors College For Gifted Students Funding Also On Board For Three Series Of Substantial Scholarships Based On Scholarship, Leadership
HAYS, Kan. -- Recruiting has already begun for a new college at Fort Hays State University, a college created with the specific goal of making the university the destination of choice for academically gifted and ambitious students from around the state, nation and world.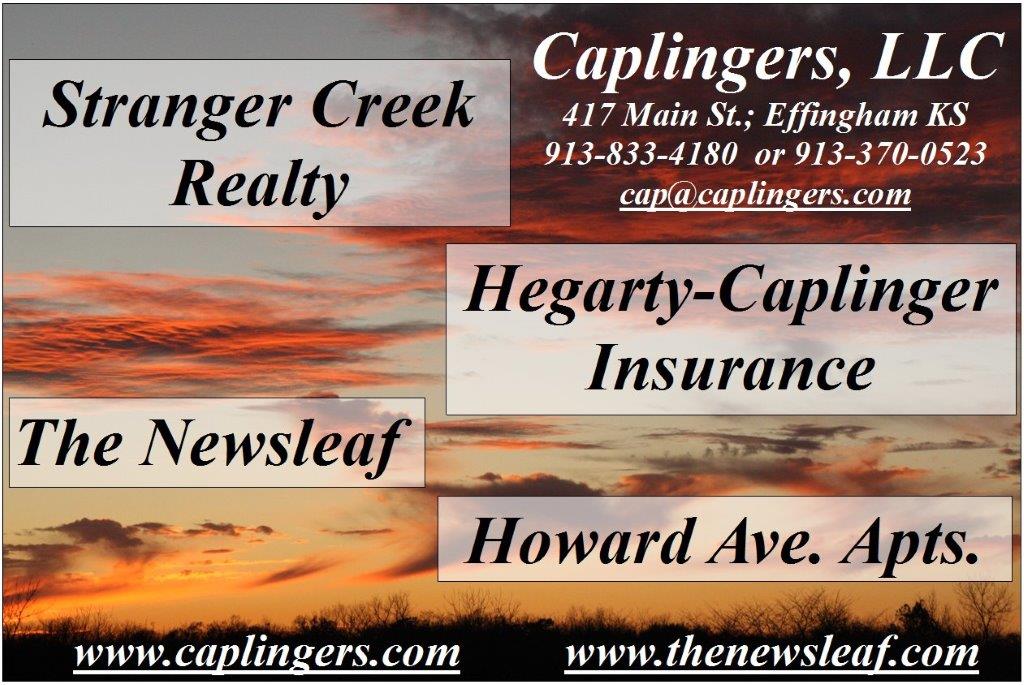 The Honors College will also go on the road with the 2015 Student Recognition Programs. Some of the first Honors College students, drawn from the Distinguished Scholars Program, the college's precursor, will make the rounds in this year's 13-city, three-state tour to recognize high school seniors and transfer students who will receive FHSU scholarships for the coming academic year.
The SRPs begin this year in Beloit on Monday, Jan. 26.
"Our Honors College is a program of distinction designed to welcome the brightest young minds to our university," said President Martin. "We will challenge them, nurture them and make them a part of our family."
Matt Means, assistant professor of music and theater, has been named director of the Honors College. Means was founding director of the Distinguished Scholars Program.
"I visited 13 schools in Lawrence and Kansas City last week and spoke to several hundred students in total," he said. "I had longer, individual meetings with five students, and the lowest ACT score of the group was 32."
The FHSU Honors College will offer a challenging curriculum across the range of programs, three enticing new scholarships and housing that will gather them all into one place.
"The Honors College will provide the education, training and experience that will allow these high-achieving, high-ambition students the best possible college experience," said Means.
The college will feature smaller classes made up of Honors College students that will provide opportunities for research and scholarships aimed at preparing students for graduate study and advanced employment.
Another feature of the college will be dedicated living and study space. A floor of McMindes Hall will be designated as honors-only, and honors-only study space will be set aside in Forsyth Library.
Leadership development and peer mentoring will also be major components of the Honors College experience: Honors College students will be part of the Leadership Training Institute, and incoming honors freshmen will be teamed with a upperclassman members who will help the freshmen acclimate to the university environment.
Honors College students will also automatically become members of the university's Fort Hays Honor Society, an invitation-only group requiring a 3.8 cumulative GPA.
President Martin has also announced that the university has funding in place to provide three full-ride scholarships, seven $10,000 scholarships and seven $6,700 scholarships for successful applicants.
Three Regents Scholarships will be available to high school seniors who enroll in the Honors College. These are full-tuition and housing scholarships available to in- or out-of-state students. Up to $450 per semester for books is included. Applicants must meet four of five criteria:
• Be a National Merit finalist or semi-finalist, winner of a National Achievement Award or have attained National Hispanic Recognition program status;
• Have a minimum high school cumulative GPA of 3.7 or higher;
• Have a minimum ACT score of 33 or SAT score of 1460;
• Present evidence on their resumes of exceptional scholastic or community leadership;
• Present evidence of "exceptional intellectual acuity and potential" through their responses to two essay questions.
The other two scholarships are Tier 1 and Tier 2 Honors College Scholarships.
Up to seven Tier 1 Scholarships will be awarded each year: $10,000 total, which includes $4,000 for tuition and fees and $6,000 towards room and board. The housing award is dependent on the student living on the honors floor on campus. The scholarship is open to students already in college or to transfer students, but incoming high school graduates are preferred.
The Tier 2 Scholarship is $6,700 total ($2,700 for tuition and fees and $4,000 housing). The housing portion, as with the Tier 1, is dependent on the student living in the university housing designated for Honors College students.
SANTA FE TRAIL BIKE RIDE
April 18, 2015
Registration @ 7:30 am Alta Vista City Park
Early Registration one week before the ride
$25.00 per person
Registration day of ride $30.00
Long sleeved shirt with pre-registration $15.00
Come, enjoy low water bridges, Stone fences, old stone homes
Hot Coffee, Hot chocolate and warm fellowship
To greet you in the park before the ride.
All –you-can-eat lunch in the park Following the ride.
Free will offering for non riders. Please!
Proceeds used for mission scholarships and continuing education scholarship of the Santa Fe Trail Parish
New Vice President Tiger Family Welcomes Dr. Joy Hatch, Who Will Help Solidify FHSU's Competitive Advantage In Technology
HAYS, Kan. -- Dr. Joy Hatch, who most recently was the vice chancellor of information technology services for the Virginia Community College System, has accepted the newly created position of vice president for technology at Fort Hays State University. She begins her duties in Hays on Monday.
Virginia's Community Colleges are 23 individual schools located on 40 campuses across the Commonwealth of Virginia. Together, the colleges enroll more than two-thirds of the total public undergraduate population in Virginia, making it the largest educational institution in the commonwealth.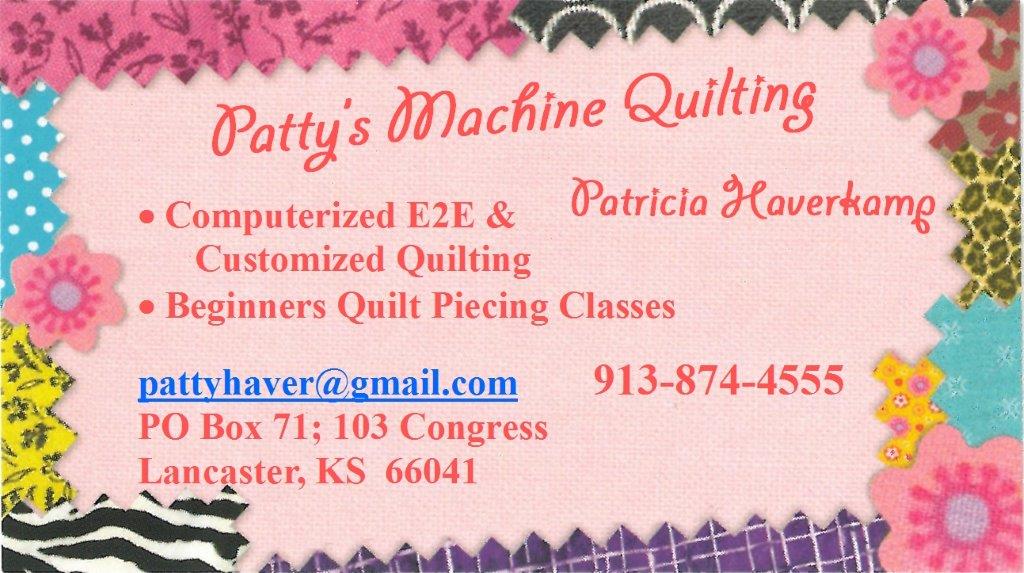 Hatch said her decision to leave Virginia was "all about the students."
She explained: "With more than 400,000 students, there is a very large technology infrastructure to support the Virginia Community College System, so the challenges of maintaining that system were phenomenal and enjoyable but did not involve contact with students. In contrast, Fort Hays State has a contagious spirit and passion for students, along with an enthusiasm and excitement for the work done. As the region's leading forward-thinking, entrepreneurial university, Fort Hays State is in a unique position to educate students for jobs in a global environment, and I know technology can be a major partner in these efforts. I am excited about the opportunities ahead to make a difference for students and to contribute what Fort Hays State needs to reach its strategic goals through technology."
She is not a stranger to Kansas. From 1997 to 2001, she was chief information officer at Friends University in Wichita. At Friends, she conducted strategic planning for the use of technology and its effect on campus. She led the campus through implementation of an ERP, or enterprise resource planning software system. An ERP allows a university to collect, store, manage and interpret data from many activities and provides an integrated view of core data processes.
Fort Hays State is about to implement an ERP.
"Dr. Hatch will help as we move to a Workday ERP system," said Dr. Mirta M. Martin, FHSU president. "She has tremendous expertise in the ERP area, which we can use at this point."
The president said she was happy to welcome Dr. Hatch to the Tiger family. "Our ability to attract leaders such as Dr. Hatch highlights the caliber of our institution and of our people. This is a great coup for Fort Hays State, considering that she used to run the IT system for all the community colleges in Virginia, which is the largest IT system in the world. In addition to working with students, she was attracted to FHSU by the work ethic of our people and by the opportunity to be part of our new beginnings. I'm thankful she decided to make Fort Hays State her destination of choice!"
Martin took the reins as the ninth FHSU president last July, and she has launched a "re-engineering" initiative to examine operations at the university and make changes that will guarantee even better stewardship of state funds entrusted by the Legislature and create a new architecture for responding to emerging educational needs that will stimulate growth and prosperity for Kansans. She said the hiring of Dr. Hatch as vice president for technology would likely in some way lead to a fourth division in FHSU's organizational structure as the re-engineering process continues over the next several months.
Dr. Hatch becomes the fourth vice president, joining Mike Barnett, who leads the Division of Administration and Finance, Dr. Joey Linn, interim leader of the Division of Student Affairs, and Dr. Chris Crawford, interim leader of the Division of Academic Affairs.
Dr. Hatch said she expects to feel at home immediately on the Hays campus. "In the community colleges, I found a mission that was phenomenal and really provided an 'on ramp' to education for many. In addition, many community colleges are truly part of the community in which they are located. It is this type of environment that I noticed at FHSU and which also attracted me to the position."
She earned a Ph.D. in Information Systems in April 1998 at Nova Southeastern University, Fort Lauderdale, Fla.; an M.B.A. in May 2000 at Friends University, Wichita; a master's in information systems in December 1994, also at Friends; and a bachelor's in commercial design in May 1983 at Barton College, Wilson, N.C.
She has had a variety of professional experiences, which included working as chief flight instructor and a charter pilot for Yingling Aircraft in Wichita from 1993 to 1997 and teaching computer classes in the Wichita Public School System from 1990 to 1998. She has also been active in leadership positions in the communities where she has lived, and she has published widely.
"I learned how to fly and also became a flight instructor, worked at Friends University and also have two degrees from Friends," Dr. Hatch said. "I learned just recently that the president of Yingling Aircraft when I worked there, Jack Feiden, is an FHSU alum and that he contacted President Martin last fall when he saw my name in her Inauguration program. It's a small world."
Dr. Hatch emphasized that she was excited to be joining the Tiger family and was looking forward to working with everyone. "I am passionate about technology and what technology can do, both in our personal and professional lives," she said. "The new position will bring about change, but we are building on a strong team and some wonderful initiatives that have already been done."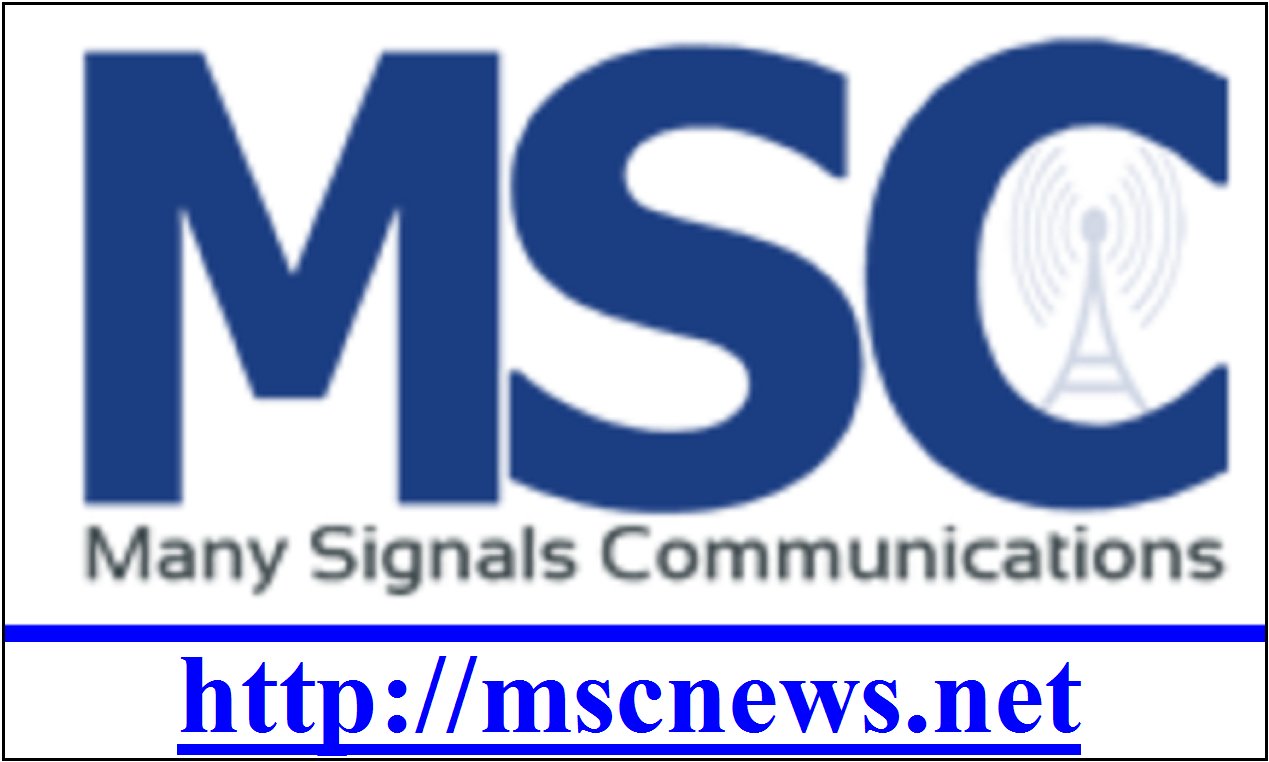 President Martin echoed those words. "I want the entire Tiger community to know that her hire will only solidify the importance of technology for our university," she said. "We have been at the helm of innovation. For us to remain there, our technology must be at the cusp of innovation as well. Having someone who is constantly dedicated to looking after changes, implementing, guiding, developing and advocating on behalf of technology, will be key to our success."
Dr. Melissa Husicker Walburn, chair of the Department of Informatics, led the search committee that recommended Dr. Hatch. "The committee was pleased to have a pool of well-qualified candidates with unique attributes and with high interest in what we're doing here at Fort Hays State," she said. "This position will be an integral part in Fort Hays State's development. On behalf of the committee, we appreciated the interest, participation and feedback of the faculty, staff and students who were able to engage with the candidates who came to campus."
In addition to Walburn, the search committee members were Ed Howell, director of University Police; Dr. Cynthia Garrety, coordinator of the Learning Commons in Forsyth Library; Derek Johnson, network administrator in the Computing and Telecommunications Center; Jackie Ruder, manager of new development in CTC; Dennis King, director of the Virtual College; and Craig Karlin, interim registrar.
Kansas Soybean Expo 2015 Tries Some New Moves
More than 250 soybean enthusiasts gathered Jan. 7 in Topeka for Kansas Soybean Expo 2015. The Kansas Soybean Association (KSA) organized the annual event, with checkoff funding from the Kansas Soybean Commission (KSC), to coincide with the Topeka Farm Show at the Kansas Expocentre.
"We were really excited to have so many farmers join us in Topeka," said KSA Director-at-Large Teresa Brandenburg, Osborne, who chaired the Expo planning committee. "It was a great day to connect and to learn."
KSA President Terry Reschke, Hiawatha, and KSC Chairman Jerry Jeschke, Robinson, welcomed the attendees. The opening session then featured updates from checkoff-partner organizations. The presenters were Mark Fowler, associate director of the IGP Institute at Kansas State University (K-State); Ed Beaman, chief program officer at the U.S. Soybean Export Council; and Jennifer Geck Ott, allied industry relations manager at the USA Poultry and Egg Export Council.
Michele Payn-Knoper, a farm-food advocate and change agent from Lebanon, Indiana, presented the keynote address, "Passion for Agriculture." She encouraged farmers to protect their freedom to operate by leading the dialogue with consumers. Farmers must open with an emotional connection and avoid scientific jargon in those conversations, she stated.
"People might forget what you say," she explained, "but they'll remember how you made them feel."
Part of her presentation involved teaching three kickboxing moves to some volunteers from the audience. A jab represented a quick contact; a hook, a more in-depth interaction; and a front kick, doing something unusual.
New this year, participants could attend two of three K-State Research and Extension (KSRE) breakout sessions. Dallas Peterson, Ph.D., weed-science specialist, offered "Future Weed-Control Technologies in Soybeans." Ignacio Ciampitti, Ph.D., crop specialist, led "High-Yielding Soybean Production." Doug Jardine, Ph.D., plant pathologist, presented "Sudden Death Syndrome (SDS) 101: Identification & Management."
Lory Williams, farm director for KBUF-AM 1030 in Garden City, was the master of ceremonies at the luncheon. The featured speaker was Kansas Secretary of Agriculture Jackie McClaskey, Ph.D., who presented a long-term vision for the future of Kansas' water supply.
To open the awards and recognitions, Reschke congratulated and thanked Marvin Wahl, Oswego; Jeff Mauler, Great Bend; and Jim Zwonitzer, Horton, for being KSA's top recruiters.
Kregg Rennie, Columbus, who represented Kansas in the 2014 DuPont Young Leaders program, introduced Andy and LaVell Winsor, Grantville, as the 2015 young leaders.
KSRE Southeast Area Agronomist Doug Shoup, Ph.D., who chairs the Kansas Soybean Yield and Value Contests committee, then announced the district and overall winners. Bob Wietharn, Clay Center, topped the irrigated division with a no-till entry that made 99.81 bushels per acre. Meredith Jeschke, Highland, led the dryland division with a no-till entry of 84.30 bushels per acre. Harold Koster, Hoxie, won the value contest with $1.56 per bushel of increased value (15.3 percent over the cash price). Complete results and award photos are available via http://KansasSoybeans.org/contests on the Web.
Next, Reschke presided over the KSA Annual Meeting, which included the approval of 2015 policy resolutions and director elections. The voting members present elected Rennie (Columbus) as the District 4 director; Gary Robbins, Emmett, as the District 5 director; and Brandenburg (Osborne) as a director-at-large.
The afternoon session featured a "Biodiesel in Pipelines" update from Scott Fenwick, technical director at the National Biodiesel Board. Roger McEowen, J.D., director of the Center for Agricultural Law and Taxation at Iowa State University, then presented "Estate Planning for Farm Families." He described the changing landscape in estate planning and listed some of the many nontax reasons to see an estate planner, including asset protection, long-term health care planning and business succession.
Following the Expo's closing reception, the KSA directors met to elect officers for 2015. The new team includes Raylon Phelon, Melvern, president; Lucas Heinen, Everest, first vice president; Dwight Meyer, Hiawatha, second vice president; Brandenburg (Osborne), secretary; Robbins (Emmett), treasurer; and Reschke (Hiawatha), chairman.
Expo photos and presentations are available via http://KansasSoybeans.org/expo on the Web.
The Kansas Soybean Association, headquartered in Topeka, is the voice and advocate on local, state, national and international issues of importance to Kansas' 15,000 soybean farms. Founded in 1973, its advocacy efforts are made possible through the voluntary memberships of farmers and industry supporters. It also is the primary, administrative contractor to the Kansas Soybean Commission.
The Kansas Soybean Commission, established in 1983, includes nine volunteer farmer-commissioners who are elected by their peers. They oversee investments of the legislated "soybean checkoff" assessment in research, consumer information, market development, industry relations and farmer outreach to improve the profit opportunities for all Kansas soybean farmers.
Muscotah School ~ Al Schirmacher
children no longer
laugh in your hallways, teachers
have retired or passed,
but still lessons, memories
remain, general but deep
Poem (this form called tanka)
HomeWords: A Project of the Poet Laureate of Kansas by Wyatt Townley
This weekly poetry column explores the topic of "home" in four expanding contexts: from the mobile home of the body, to the house it inhabits, to the land that anchors the house, to the sky in which it swirls.
We'll approach this big idea with a microscope: the American Cinquain. Its 5 lines contain, in order, 2, 4, 6, 8, and 2 syllables. The tension between the theme's spacious content and the cinquain's compressed form is what gives this project its energy.
This week's theme is HOME AS BODY. Shelbi Heikes is a high school student in Pittsburg, and I've been saving her poem for the new year, when so many of us make fitness resolutions. The poem's energy and its final pun won me over.
Running
Oh Lord, this sucks
Blood rushes to my head
Lactic acid pulsing through me
Oh, cramp!
Marilyn Underwood of Fairway describes herself as a wife, mother, writer, teacher, chef, and gardener. We follow her descriptive details into a surprise.
Blue veins,
Tiny wrinkles,
A sprinkle of age spots.
Today I see my mother in
Myself.
Poets and poets-to-be of all ages from across the state are invited to submit to HomeWords. For guidelines, visit www.kansashumanities.org.
The Kansas Humanities Council is a nonprofit organization that supports community-based cultural programs and encourages Kansans to engage in the civic and cultural life of their communities.
WILDLIFE AND PARKS REPORTS
FLINT HILLS GOBBLERS TO HOST 14TH ANNUAL SPRING TURKEY HUNTING CLINIC
Event open to first 250 who register
EMPORIA – The Flint Hills Gobblers Chapter of the National Wild Turkey Federation will hold the 14th Annual Spring Turkey Hunting Clinic and Internet-Assisted Hunter Education Class on Saturday, March 28. The event will take place from 8 a.m. to 5 p.m. at Dry Creek Sporting Clays, south of Emporia and is open to anyone interested in learning how to become a better turkey hunter.
Participants 17 years old and younger will receive commemorative t-shirts and JAKES (Juniors Acquiring Knowledge, Ethics and Sportsmanship) memberships. Prizes will also be drawn for youth at the end of the clinic. Lunch will be provided. There is no fee to participate; however, preregistration is required.
Participants will go through several education stations covering various aspects of turkey hunting, including:
Turkey biology and management • turkey hunting equipment and safety • turkey calling and locator calling • scouting and roosting • bowhunting for turkeys • shotgun hunting and safety • trap shooting • and target shooting.
An Internet-Assisted Hunter Education Class will also be taught during the clinic; however it will be limited to 24 students.
For more information or to register for the clinic or Internet-Assisted Hunter Education Class, contact Gib Rhodes at (620) 437-2012.
2015 GREAT BACKYARD BIRD COUNT BEGINS FEB. 13
Fifteen minutes or more of bird watching is all participants need to participate
PRATT – In lieu of conducting the Backyard Bird Feeder Survey this year, bird watchers around the state are asked to participate in the annual Great Backyard Bird Count (GBBC) taking place Feb. 13-16. The GBBC is an annual four-day event that engages bird watchers of all ages in counting birds. Participants are asked to count numbers and species of birds from any location for as little as 15 minutes on one or more days of the event and report their sightings online at www.birdcount.org. Anyone can take part in the count, from beginning bird watchers to experts, and there is no cost to participate.
It's free, fun and each checklist submitted during the GBBC helps researchers at the Cornell Lab of Ornithology and other bird conservation organizations learn more about population trends and distribution of various songbird species.
Visit www.birdcount.org for more information.
LEARN OUTDOOR SKILLS AT WOMEN-ONLY WORKSHOP
Three-day event is perfect place to learn ins and outs of outdoor recreation
PRATT – If you're intimidated by the thought of picking up a bow, if you're stumped at what lures to use when fishing, or if you've always wanted to kayak down a river, but don't know how to get started, consider the Becoming An Outdoors-Woman (BOW) workshop May 15-17. Conducted at the Rock Springs 4-H Center near Junction City, the workshop will offer participants courses on everything from woodcarving and GPS basics, to rifle marksmanship and fly fishing. Participants get hands-on experience in several areas of their choice, while surrounded by peers with similar interests.
Offered through the Kansas Department of Wildlife, Parks and Tourism, BOW is a non-profit, non-membership program designed for teaching women outdoor skills. The workshop will offer more than 30 different classes thanks to a core of volunteer instructors, including KDWPT employees, law enforcement officials, and even past participants, all of whom are considered to be experts in their field.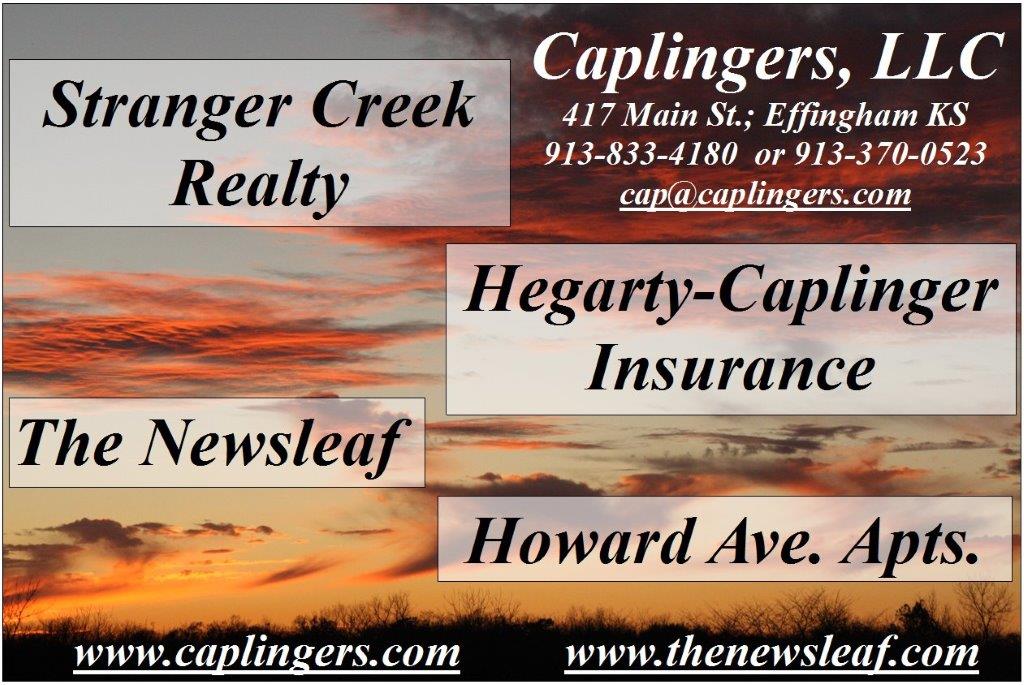 Cost for the three-day workshop is $250, which includes lodging, meals and class supplies. Three $100 scholarships are available to first-time participants based on financial need.
To register, visit www.ksoutdoors.com, click "Services/Education/Becoming an Outdoors Woman," and download a registration form. Must be 18 or older to attend. Early registration will be open to first-time participants through April 3. If spots still remain, past participants may register beginning April 4. Applicants are encouraged to apply early as the spring workshop has limited space and the application period will close May 1.
For questions, call or email Jami McCabe at (785) 845-5052 or kansasbow@sbcglobal.net.
Learn more and view pictures of past workshops at the BOW Facebook page found under "Becoming an Outdoors Woman KANSAS."
HISTORY IS FUN ~ Robert D. Caplinger
News Item from the Effingham New Leaf in October 1925
"Miss Ada Smith (County Superintendent) has designated Friday Oct. 9, as school day at the Effingham Fair, when all the schools of the county will be dismissed. The pupils, their teachers, the school boards and patrons will enjoy a picnic dinner and the fair in general. It will be a holiday for them this year."
"Some of the fastest horses in northeastern Kansas have been entered in the races at Valley Falls Fair, this week."
BACK IN THE KU KLUX KLAN DAYS IN KANSAS: "A town row in Valley Falls may compel the state of Kansas to step in to force the city to pay its bills. The city has a mayor and council, money in the bank and plenty of vouchers and warrants and has quite a flock of expense items, which are due but cannot be paid.
"J. T. B. Gephart was elected mayor of Valley Falls last spring. The usual council for cities of the third class was named and the row started at the first meeting. Mayor Gephart named a man to be city clerk and another man to be city treasurer. Under the law the city clerk must issue the vouchers and the city treasurer must issue the warrants to pay the bills of the city.
"But the councilmen were not of the same belief as the mayor. The town has been torn asunder by the Ku Klux Klan. The council, which is controlled by the Klan, refused to confirm the appointments of the mayor.
"The mayor's city clerk appeared at each council meeting and wrote the minutes, but he was not a legal officer. Some time ago the city council proceeded to elect it's city clerk and city treasurer but the mayor read the council the law and pointed out that only the mayor could make the appointments and the council could not.
"So the city has two city clerks and two treasurers and none is able to do a thing. Neither side has the books and records, which are still in the hands of the old city clerk. In the meantime the bills are piling up and people are becoming disgusted. The business men are refusing to sell supplies to the city.
"The entire situation has been laid before the attorney general. It may be the troubles will be ironed out shortly but unless the city stops the row on its own account the state soon will be forced against the council.
"Valley Falls is the town that held two Decoration Day services last May, one Klan and one anti-Klan."
More History from Obituaries: "W. N. Reece, 76, a resident of Atchison and Brown Counties for 72 years, died Saturday at his home in Everest. Mr. Reece was a retired farmer, and most highly respected citizen of northeast Kansas. Mr. Reece was born in Iowa, and came to northeast Kansas with his parents, Mr. and Mrs. Jacob Reece, when he was four years of age. For many years he lived five and one half miles north of Effingham. He had lived in Everest twelve years when he passed away. Mr. Reece passed over the present town site of Atchison when there was only one building located there. He was a most interesting gentleman, and his stories of the early days of Atchison County were unusually interesting and exact. Surviving Mr. Reece are the widow: two sons, D. D. Reece of Kansas City, and H. T. Reece of Muscotah; sister, Mrs. Charles Smith of Atchison; two brothers, S. M. Reece of Oklahoma, and Wilson Reece of Goff, and six grandchildren and two great grandchildren.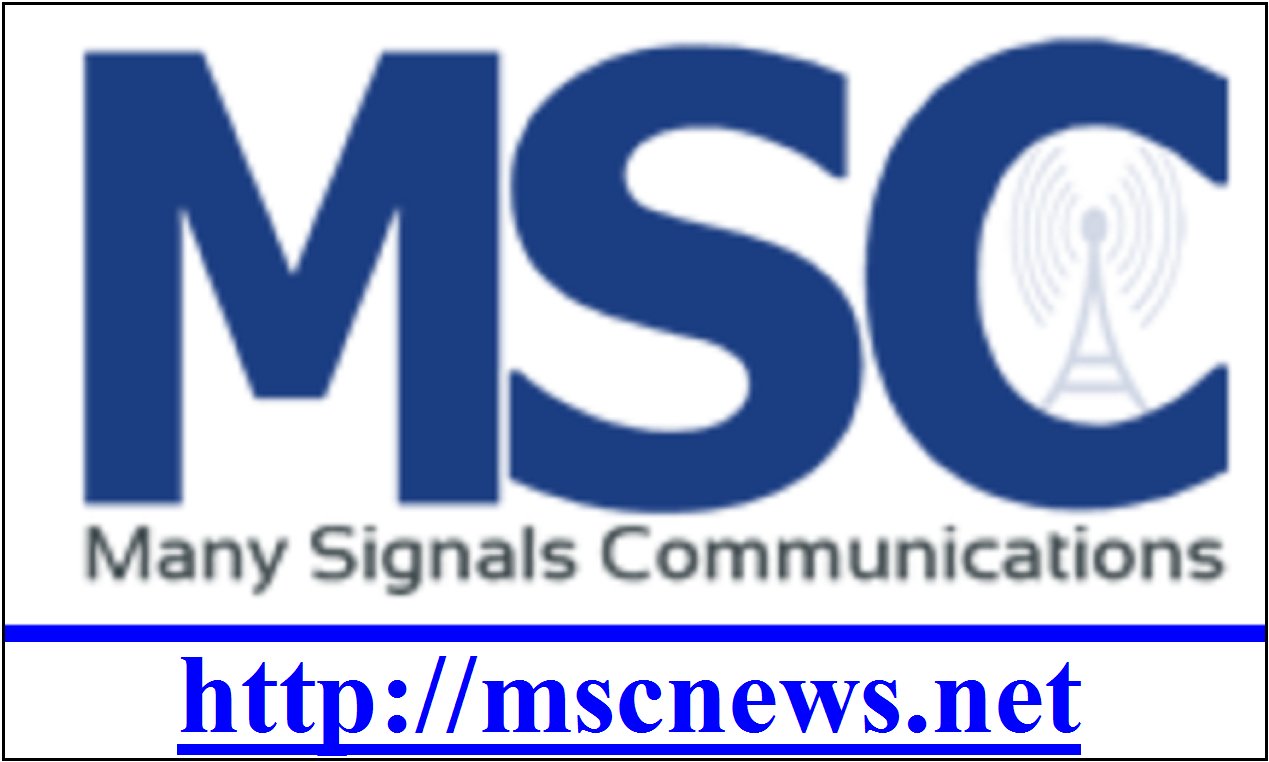 "The body was brought to Effingham for interment in the Evergreen Cemetery, and the Masons in charge. Mr. Reece was a member of that order in Effingham."
"Nels Reece often spoke of remembering the Indian wigwams, which were about his father's farm and of seeing buffalo roaming the prairie. He hunted buffalo in western Kansas after he was grown. Not only was he one of the first white inhabitants of this section, but probably one of the longest, if not the longest continuous resident."
"EFFINGHAM AND ATCHISON PLAYED TO SCORELESS TIE,
"The members of the 1925 Effingham football team were: Clifford Clark, Milo Whitson, Earl Bonnell, Russell Stewart, Wm. Hinz, Elmer Kloepper, Loren Kemp, Carol Cook, Floyd George, Millard Whitson, Elling Olson, Junior Ellis, Kenneth McCue, John Ellis, Guy Chester, John E. Hawk, Meredith Hawk, Lloyd Hammer, Kenneth Whitson, Earl Strine and Glen Poston."
HISTORY OF HORTON: "Horton was 39 years old Sunday. We remember the day Horton was 'staked out,' or at least a lot or two were. The news was noised around, not by telephones, for there were none. So some of the folks who heard of the event went to the place, where now a thriving city is, to witness the beginning of a live town. We made the trip in a homemade spring wagon, seats without backs. When the Rock Island railroad was staked out, the officials wanted to build the shops at Whiting and build up the town, but the few selfish merchants there at that time, were afraid it 'would hurt the town' and bitterly opposed it. That's where they made the mistake of their lives. The road went through Whiting, spit on the town and Horton was the result. Whiting today could just as well have been a hustling, bustling town, instead of a whistling post for the R.I. It never pays to oppose progress."
This news article answers the question as to when Monrovia's Annual Homecoming began: "Monrovia's second annual home coming Sunday was attended by over 300. Each guest was given a souvenir. Mrs. John Snyder promoted the idea. T. F. Cook was the oldest person present. The next were Aaron Best and W. H. Tucker."
Information obtained from the Atchison Teachers Association meeting: "In 1925, there were 103 teachers in Atchison County of which 64 were rural grade school teachers, 19 teachers in the city graded schools, and 20 high school teachers.
"The largest enrollments for rural schools were: Harmony Garden, 41 pupils, Miss Hilda Moxley, teacher; New Malden, 30 pupils, Miss Rose O'Donnell, teacher; and Clingan, 29 pupils, Miss Musie Christie, teacher. The Effingham Graded school had 126 pupils, with 21 beginners; the Muscotah graded school has 83 pupils and Huron has 40 pupils."
DO YOU WANT YOUR ISSUE OF THE NEWSLEAF MAILED TO YOUR HOME OR BUSINESS? SUBSCRIPTIONS ARE NOW AVAILABLE AT THE RATE OF $42.00 FOR 1 YEAR. To subscribe send your check to: The Newsleaf; PO Box 209; Effingham, Ks. 66023.
———————————————-
Help Wanted: Tire Technician with passenger, truck and farm experience preferred. Position 44 hours per week with paid holidays, health, life & disability insurance Apply in person at Dillon Tire; 2000 Skyway; W Hwy 59; Atchison,.
Bidding Opportunity
The Atchison County Rural Fire District # 2, based in Effingham, KS, is in the process of taking bids for the construction of a new fire station in Effingham. If you are a contractor interested in bidding on all or part of this project, contact Kirk Kloepper at 913-370-0732 or atcorfd2@hotmail.com to receive information about the project. Bids need to be submitted to Kirk by Monday February 16th at 8:00pm. Bids will be opened at the 8:00pm Meeting.
"GUESS WHO"
Can you identify the place or persons in the photo? Last week was an old picture of the then Red Star Café, present location of Buzz's Café in Effingham.
LAST WEEK
Problems with this web site contact cap@thenewsleaf.com Last updated 1-27-2015
<![if !vml]>
<![endif]>