You are our Visitor
The April 22, 2014 Edition
of
The Newsleaf
Vol. 11 Issue 16
QUOTES
BETWEEN THE ISSUES:
FRONT PAGE
Minnesota roofer to pay $80,000 penalty, remains banned from doing business in Kansas
TOPEKA – (April 15, 2014) – A Minnesota roofing company was ordered to pay an $80,000 penalty and remains barred from doing business in Kansas for violating Kansas consumer protection laws, Attorney General Derek Schmidt said.
In a default judgment entered this month in Shawnee County District Court, Judge Rebecca Crotty ordered Pinnacle Exteriors LLC, Eagan, Minn., to pay the civil penalty. The company was accused of engaging in deceptive and unconscionable practices while selling roofing services door-to-door and of attempting to collect money from consumers for work never performed.
Last month, Crotty entered a restraining order against the company prohibiting it from operating in Kansas for failing to answer an investigative subpoena issued by the attorney general. That injunction remains in place.
The case was investigated by the attorney general's Consumer Protection Division. Assistant Attorney General Adrian Serene of Schmidt's office litigated the case.
"Our office is actively cracking down on these fly-by-night operations," Schmidt said. "Kansans in need of roof repairs should seek out a reputable, local roofing company that is properly registered with the attorney general's office, as required by law."
The Kansas Roofing Registration Act took effect in July 2013 and requires all roofing contractors operating in the State of Kansas to register with the attorney general's office. More than 700 roofers are currently registered. To check a roofer's registration, visit www.InYourCornerKansas.org or call (800) 432-2310.
SCHOLARSHIP WINNERS ANNOUNCED
The Atchison County Farm Bureau Association is proud to announce the $500 scholarship winners for 2014. These students will speak at our annual meeting on July 29 and receive their scholarships.
Ashton Ettleman, Atchison, daughter of Roni and Amy Ettleman, has been accepted in the elementary education program at Kansas State University. She is a senior at Atchison High School.
Bridgett Kelly, a senior at ACCHS, plans to attend Kansas State University and major in Elementary Education. Bridgett is the daughter of Michael and Denise Kelly, Effingham.
Wade Meeks, son of Steve and Karen Meeks, Effingham, plans to attend Highland Community College and receive an Associate of Applied Science in Agribusiness. Wade will graduate this year from ACCHS in Effingham.
Taylor Ohlde, Winchester, is a senior at Pleasant Ridge High School. He plans to attend Hutchinson Community College, and study toward a degree in Agribusiness. He is the son of Winda Ohlde.
Loagan Rodvelt, Horton, is the daughter of Greg and Gretchen Rodvelt. She is a senior at Horton High School. She plans to attend Kansas State University and major in Agriculture.
Leah Scholz, daughter of Trent and Lori Scholz, Lancaster, is a senior at ACCHS. She plans to graduate from Kansas State University with a veterinary medicine license.
ALL AROUND US
EUC NEWS
The Effingham Union Church Women Society's Spring Meeting was hosted by the Nite Circle, April 10 with 7 guests from other churches, including the Horton United Methodist Church, Camp Creek United Methodist Church, Atchison United Methodist Church, and a Valley Falls Church. Night Circle chairman, Cindy Ladd welcomed everyone and read several scriptures for devotion and shared a Japanese adaptation of the Twenty-third Psalm. Nancy Fasse introduced the guest speaker, Nancy Kohlhoff, the pastor of the Atchison United Methodist. Pastor Nancy is a second career pastor and she shared her journey of faith story. She also mentioned that we should take time to contemplate or reflect on our relationship with God. Take time to be with God by having a quiet time with him each day. After she spoke she graciously answered questions.
A time for fellowship was enjoyed by everyone before the business meeting.
Linda Montgomery, chairman, opened the meeting with prayer.
Reports were given on the UMW Reading Program. The society had received a certificate for participating in the program at the District Day in Holton. Six women had read 5 books and the Response and the New World Outlook magazines. Books were handed out to read.
Alice Johnson reported on the World Day of Prayer Service. Twenty-five had attended, which was more than usual. She thanked everyone for helping make it a success. One hundred twenty-eight dollars was collected in the offering. It was voted to send $28.00 to World Day of Prayer and to put the $100.00 in the Community Emergency Fund.
Thanks had been received from Barb Nichols Family, Beth Barnett Family and Bob Barnett Family for serving their funerals dinners. Joanne Bodenhausen personally thanked the group for Dave's dinner and also for all the support, prayers, and cards.
The Women's Society will serve the Farm Bureau supper, July 29.
It was announced that VBS is July 6-10th.
Nite Circle will recognize the graduates, May 4.
The Baccalaureate Service is May 14. Cindy Ladd and Mary Kay Barnett will furnish cookies.
The Blood Mobile is May 16th in the Education Building and Nite Circle will furnish a light meal for the helpers.
Mary Martha Circle is in charge of the Christmas in July.
Linda Montgomery reported on the Soup and Sermon, March 16. The circle served over 90 people turkey noodle soup. She thanked everyone for helping.
The Society thanked Mary Kay for doing the program books. The meeting was closed with prayer.
CARD SHOWER
Raphael Ray, formerly of Muscotah, will celebrate his 90th birthday on April 27. His family would like to celebrate with a card shower. Please send birthday cards to Raphael Ray, 206 Campbell Ct., Lawrence, Kansas 66049.
THANKS
Thanks to everyone who made my "surprise" birthday party special. Special thanks to Alan and Connie who prepared the delicious meal and to Karen for planning this event.
Rosie Falk
CATCH THE SAVE WAVE
Visit River Cities Community Credit Union the week of April 21-25 and help us celebrate National Credit Union Youth Week™. River Cities Community Credit Union will show youth and teens how to catch the Save Wave at their credit union. Each deposit earns a chance to win $100 savings deposit and a chance for RCCCU's prize package. Stop by our lobby for:
GAMES, PRIZES and REFRESHMENTS on APRIL 23rd from 1-5 p.m.
And remember, River Cities Community Credit Union membership is open to all members of your family. 913-367-1488 and at 625 Commercial, Ste. 6 in Atchison, we look forward to seeing you!
USD 377 SCHOOL NEWS
Summer Drivers Education – return forms with your $2.00 to the office.
Applications for 2014-15 HS Student Council Executive Board Officers and 2014-15 HS Class Officers are now available in the JSH Office. Any eligible and interested 8th-11th grade student is encouraged to run for a class or executive board office. Forms are due back to Mrs. Walters by the end of school Wednesday, April 23.
Applications for the Talent Show Contest may be picked up in the office and are due May 1, 2014. Please return forms and entry fees to Mrs. Walters by that date. Anticipated date of the Talent Show is May 10 from 6:00-8:00 pm in the Auditorium. Entry fees are $3 per person, or $15 for groups larger than five people.
Sophomore or juniors planning to take ANY college classes next year must fill out the "Highland Community College "ASSET Test" form sent to your SCHOOL E-MAIL. Deadline to sign up is April 24!
There will be a Drama/ Scholars' Bowl/Forensics recognition night Tuesday 4/28, from 6-8 PM in the JSH auditorium. All participants in those three activities and their families are invited to attend. Play casts and crews, HS Scholars' Bowl and Forensics team members will be honored, and the state qualified forensics team members will be performing. Everyone is invited to come see these Talking Tigers performances, and help wish them good luck as they prepare for State.
Highland Community College will present information on Senate Bill 155 and Vo-Tech to Sophomores and Juniors on Friday, May 2, at 2:35 PM in the Auditorium. Both programs will provide our students with great opportunities. Parents are welcome to attend!
2013-14 Yearbooks are still for sale in the ACCJSHS Office. Cost is $50.
Mad Hatter Tee Party - Cost is $3.00 per person. The price includes: 1 snack & cup of (tea) punch, leisure activities, games, dancing, etc. An extra fee will be charged for items such as concession foods (nachos, candy, popcorn, additional soda pop, etc). Everyone will also have the opportunity to purchase a raffle ticket for various items.
MUSCOTAH NEWS ~ CJ Hanson
Hope everyone had a nice Easter. The weather was great for all the Easter Egg Hunts.
There will be a Rose Festival meeting this Thursday evening at 6:30 followed by a Tinker/Ball Museum meeting at 7pm. The Festival is only 6 weeks away! If your name happens to be "Rose" we would like to have you honored in our Tractor Parade. Call Jeff at 785-872-3211 to be included. If you and a partner would like to be contestants in the Newspaper Fashion Show please contact Deanna at 785-872-3559. Come be a part of the fun and planning!
On Saturday, April 26 the Atchison Riverfront area will have an Open Air Fair. It will include homegrown art, food, and culture.
The BIG event for northeast Kansas will be the Kansas Sampler Festival May 3rd and 4th in Wamego's city park. The City of Muscotah will have a booth in the Northeast Kansas Tourism tent and The Mercantile will have a booth in the Kansas Products tent. Margaret Jacobs, Deb Liggatt, Dolly Wilson, Jeff and CJ Hanson will man the booths. Come sample the BEST of Kansas—what to see, do, hear, taste, buy, and learn.
The White Way Car Run will take place Saturday, May 10th celebrating 100 years since the 1st organizational meeting to create the Kansas White Way (now known as Highway 9), held May 15,1914. Classic cars will leave Atchison at 8 a.m. and travel to Frankfort city park. When they get to Muscotah they will stop for some biscuits and gravy, etc. on Main Street. Local citizens are encouraged to come join them and see the cars.
There will be a Benefit/Consignment Auction June 21st on the main street of Muscotah with funds raised going to build the Mercantile there. If you have items you would like to donate, please drop them off at the Mercantile anytime. For more info contact CJ at 785-872-5000 or Dolly at 785-872-0081. Your help is appreciated.
It's a little early but I want to mention that the Muscotah city-wide garage sales will be on Saturday, June 28. You sellers, start getting your "treasures" together.
Thought for the week: The first step to wisdom is silence; the second is listening.
CHAMBER NEWS
"I'll Rise Again" Atchison Juneteenth Dinner & Concert Saturday April 26
Tickets are $10 and may be purchased by calling (913) 426-5762 or (913) 426-6304, or purchased at the door. The event is scheduled to take place Saturday, April 26 at the Atchison High School Commons Area. Dinner will take place from 5:30-6:30, concert and sermonettes from 6:30-8pm. Dinner includes fried chicken, macaroni and cheese, green beans, mashed potatoes and gravy, salad, rolls, punch, and coffee cake. Your $10 donation will help fund the 2014 Juneteenth Celebration on June 14 and 15 at LFM Park.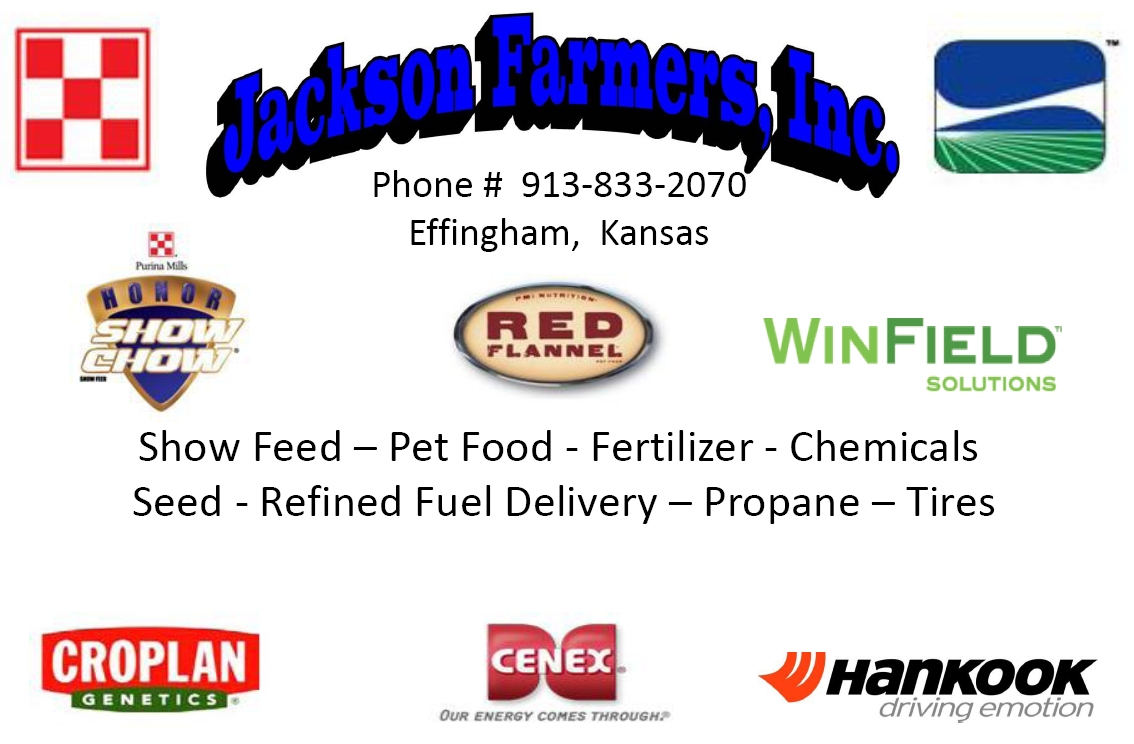 Atchison Selected To Be A WorkWell KS Community -Training Event April 24-25
WorkWell KS is an initiative designed to engage local leaders and business in communities throughout Kansas. WorkWell KS staff will provide the training necessary for business leaders to develop a worksite wellness plan for their local organization. Funded by the Kansas Health Foundation, Atchison has been selected as a year 3 community site. K-State Research and Extension Atchison County Extension Agent Diane Nielson was selected as a Community Champion. With the assistance of Atchison Chamber of Commerce president, Jacque Pregont; local businesses are currently being recruited by Nielson to participate in local worksite wellness plan training. Seven local businesses will be tapped to participate. Both for-profit and non-profit businesses are encouraged to apply. There are no fees to participate and businesses will receive a $1000 stipend to assist with plan development. For additional details about the WorkWell KS in Atchison program, you may contact Nielson at 913-833-5450 or at@listserve.ksu.ed.
Atchison United Methodist Church Soup & Sermon Series
Soup and Sermon hosted by Atchison United Methodist Church, 501 Kansas Avenue. Warm up with homemade soup provided by local churches. Listen to a sermon by area pastors. Enjoy spiritually uplifting music. DATE, SPEAKERS: 4/16, First Baptist Church, Michael Kelley, Ebenezer Baptist 4/23, Second Christian, Paul Kelley, Second Christian
Atchison Community Young Professionals (ACYP) Kick-Off Event April 25
Atchison Community Young Professionals group will be hosting an event to welcome interested members on April 25 from 5-7 p.m. at Paolucci's Lounge (115 S. 3rd St.). Enjoy $5 pitcher specials and don't miss your chance to win the $25 Chamber Bucks door prize! ACYP was developed to unite the community in community service, professional development and social activities, and is currently seeking members. This new young professional group ties right in line with the Chamber of Commerce mission to "foster the prosperity of Atchison businesses, to enhance the quality of life and to focus on promotion of Atchison as a great place to live, work, raise a family and visit."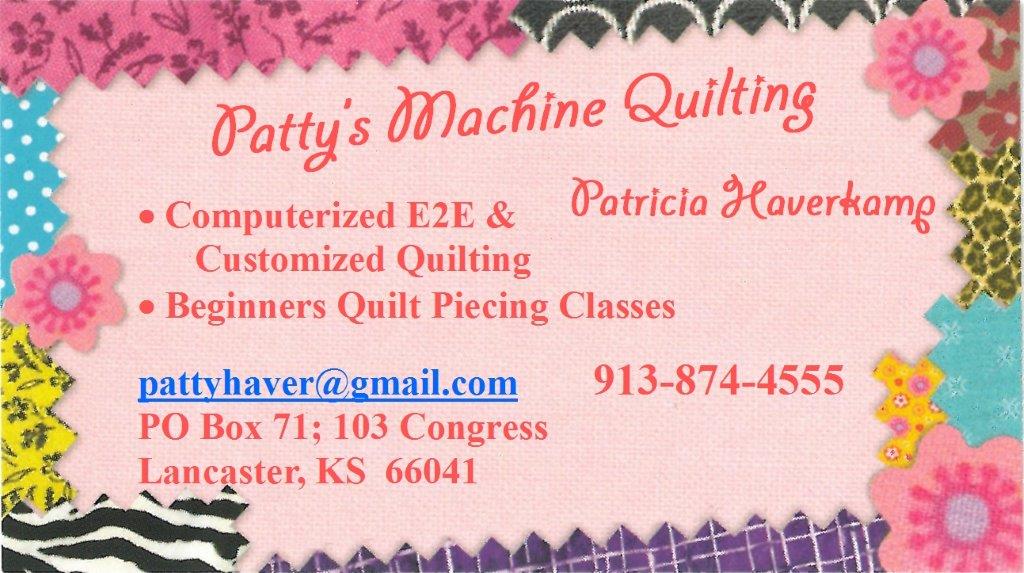 Visit River Cities Community Credit Union the week of April 21-25 and help us celebrate National Credit Union Youth Week
River Cities Community Credit Union will show youth and teens how to catch the Save Wave at their credit union. Each deposit earns a chance to win $100 savings deposit and a chance for RCCCU's prize package. Stop by our lobby for GAMES, PRIZES and REFRESHMENTS on APRIL 23rd from 1-5 p.m. And remember, River Cities Community Credit Union membership is open to all members of your family. 913-367-1488 and at 625 Commercial, Ste. 6 in Atchison
Seeking Sponsors and Applicants for NEK Entrepreneurship Academy June 16-19, 2014
The Northeast Kansas Entrepreneurship Academy is scheduled for June 16-19 at the Highland Community College campus. The Northeast Kansas Entrepreneurship Academy is a unique opportunity for high school students interested in entrepreneurship to interact with area business leaders, economic development specialists and successful entrepreneurs for an unforgettable week of learning and networking. The Academy is open to high school students from Atchison, Brown, Doniphan, Jackson, Jefferson, Marshall, Nemaha, Osage, and rural Shawnee counties. Those who have completed the ninth grade are eligible, and 2014 graduates may also apply.
Due to generous sponsors, the Academy is an incredible value for students at a cost of $100.00 per student. The fee covers all expenses: lodging, meals, snacks, binder and flash drive with curriculum, and many special activities. Students interested in participating, or anyone who would like to contribute, should contact Teresa McAnerney at 785-364-0583 or e-mail at tm@nekef.org.
NEW BEGINNINGS ~ Jack Albright
HONORING THE RESURRECTED CHRIST
Almost every Lutheran, Methodist, Presbyterian, Anglican, Roman Catholic and a few other denominations are observing the season of Lent. Lent begins six weeks before Easter and focuses our attention on the last days of Jesus' earthly life so that we will prepare our hearts for His death, burial and resurrection. Easter. This emphasis is excellent.
However, it may come as a shock to some people that Lent is not mentioned in the Bible. Neither is Easter a Biblical word. Although Lent and Easter are excellent, Jesus did not directly command either as the best way to celebrate his resurrection.
Jesus obviously had a more excellent way for Christians to celebrate his resurrected living presence among his church.
Instead of six weeks of preparing for his resurrection he commanded Christians to produce fruit that proves his living presence fifty-two weeks a year. Instead of celebrating his resurrection one day a year he commands us to produce living proof that he lives 365 days a year.
His command is found clearly in John chapter 15. Between the upper room and Gethsemane, Jesus commanded them to love each other and to stay vitally connected to him. He used the illustration of grape vines. He said, "I am the vine and you are the branches. If a person remains in me and I in him, they will bear much fruit; apart from me you can do nothing...this is to my Father's glory, that you bear much fruit, showing yourselves to be my disciples…You did not choose me, but I choose you and appointed you to go and bear much fruit–fruit that will last." John 15: 5,8,16 NIV. Bearing fruit is not an option. It is a command.
The key word to bearing spiritual fruit is "abide." Jesus said we must abide in him or we can do nothing. Abiding means to have the closest, most intimate relationship with Christ, with nothing coming between us. This is why daily prayer, Bible study, and fellowship with other Christians are so important.
Several questions arise: What is the fruit that we are to bear? How do we bear spiritual fruit? What does spiritual fruit look like? How do we know if we are bearing fruit?
A simple answer: When a sincere Christians stays in intimate fellowship with Jesus, the Holy Spirit will slowly but steadily bring the Christian to walk, talk, and act more like Jesus every day. The Holy Spirit will produce the fruit of "Love, joy, peace, patience, kindness, goodness, faithfulness, gentleness and self–control". Galatians 5:22, 23 NIV. Those meaningful words describe the personality and characteristics of Jesus. The Spirit helps us become more like Jesus every day.
How does the Holy Spirit work in our lives to produce spiritual fruit? The Bible compares a Godly man to a tree planted by a river: "But his delight is in the law of the Lord, and in His law he meditates day and night. And he will be like a tree firmly planted by streams of water, which yields its fruit in his season. And its leaf does not wither; and in whatever he does, he prospers." Psalms 1:2,3. Note the important words, "he meditates." He spends time with the word of God. He does not merely think about the Bible-he studies it and applies it to life.
The secret of bearing spiritual fruit is obedience. As we, through obedient living, abide in Christ, the life of Christ (like the life-giving sap in the vine) flows into us producing fruit to glorify the Father and we become a blessing to others.
LETTERS TO THE EDITOR
As a farmer in Cloud County, Kansas, I am writing to thank Rep. Mike Pompeo for introducing a bill supporting farmers, American agriculture and safe affordable food.
My husband David and I raise alfalfa, wheat, milo, corn and soybeans, and cattle. We're also the proud parents of three kids, Kendra, Lauren and Wyatt.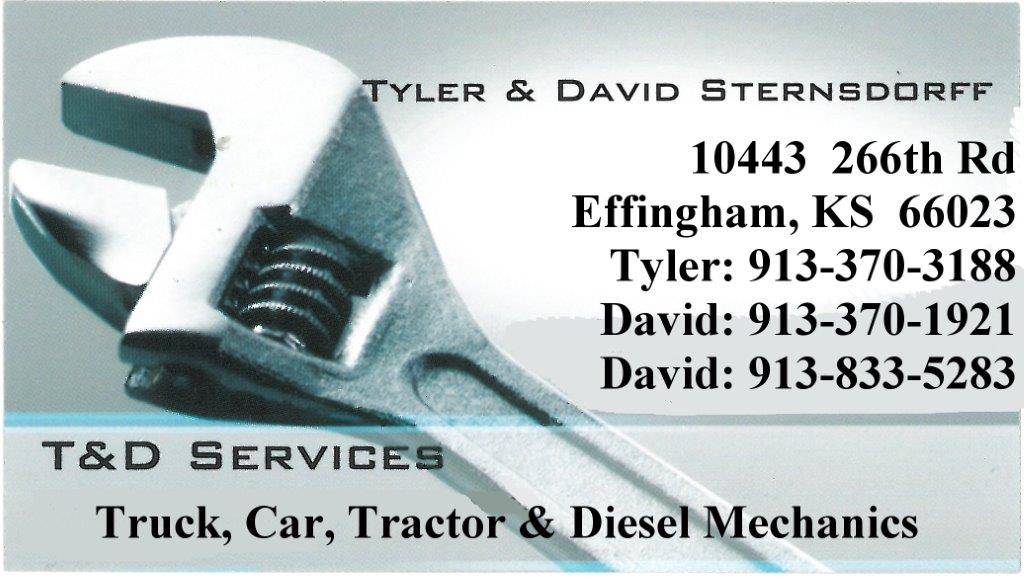 Lately, I've been frustrated by the attacks against genetically modified crops and those of us who use them. Which is why I want to thank Rep. Pompeo for standing up for us.
For more than a decade many of our crops have been GMOs. They're more drought-resistant, give higher yields and require less tilling of the earth—which leads to less soil erosion. Additionally, GMOs allow us to use fewer chemicals and herbicides, saving my family money and helping to protect the environment for my children's future. GMOs also help support my family's farming operation, the rural community in which we live and provide food, fuel and fiber to meet a growing world population.
I am a farmer, but I'm also a mom who has three growing kids.
A state-by-state patchwork of GMO labeling could lead to an increase in grocery prices of $400 per family per year. That's real money in our household.
GMOs are in 80 percent of the foods on your grocery store shelves, and these are the foods I feed my children every day. If they were unsafe, or unhealthy, or if there was something wrong with them, I wouldn't be feeding them to my children or yours.
Criticizing farmers for growing crops that have tremendous conservation and environmental benefits is irrational. Expecting families to pay more for foods that have repeatedly been proven safe is immoral and wrong.
Stacey Forshee; 1141 Cloud Rd.; Delphos, KS. 785-523-4544
DRESS FOR SAFETY ~ John Schlageck, Kansas Farm Bureau
What's today's fashionable farmer wearing to work?
If you guessed any of the high fashions featured in GQ, Vanity Fair or Esquire, guess again.
Looking good is great when you go to town but safety and comfort are more important when dressing for farm chores.
Let's begin with the head, after all that's where thinking about safety should start.
Head injuries are common on the farm and tend to be serious. When doing work that may involve head hazards, trade your comfy ball cap for a hard hat.
When you're spraying chemicals overhead, wear a wide-brimmed hat that is impervious to liquids. Make sure the brim is wide enough to keep chemical spray from drifting down on the back of your neck or face.
Eyes have been called the "window to the soul" but just like all windows they can break if something is hurled, splashed or sprayed into them.
Safety goggles and sunglasses should be just as much a part of your daily garb as a good pair of steel-toed shoes. Sunglasses are important because they lessen eye fatigue after long hours in the bright summer sun.
While many people consider the farm and rural America a place of quiet tranquility, many farmers experience hearing loss.
As a general rule, whenever the noise level reaches 85 decibels, farmers should reach for ear protection. While farmers don't carry testing equipment to measure decibel level, they should wear protection when in doubt as to the noise level. Wear ear protection for comfort as well, as loud noises can be distracting.
Ear covers are preferable to ear plugs because the latter can cause compaction of ear wax that is difficult to remove.
While they may be more comfortable, avoid wearing loose fitting clothes. If you plan to stay in the sun most of the day, wear sun screen for protection from the sun's harmful rays.
Avoid wearing sweats with long drawstrings that hang from the waist or around the neck. These strings are made of extremely strong nylon or other artificial fibers. Such fibers don't rip or tear as easily as clothing like cotton. It's easy for dangling strings to catch in augers or other moving parts.
The same applies for long hair. Tie hair back and avoid the risk of becoming entangled in moving parts.
Shoes and boots can provide foot protection and good traction. Make certain your shoes are clean of mud and manure that can cause slipping and falls.
Good fit is important for both daylong comfort and stability. When spraying chemicals, wear waterproof or impervious footwear.
Rings hang up on bolts, sharp corners or just about anything you find around a farmstead. Always remove rings and other loose-fitting jewelry. If you fail to do so, you could easily lose or injure a finger or some other limb.
While the safely-dressed farmers will not make the fashion pages of GQ, Vanity Fair or Esquire or even their local paper, you won't find them in the hospital, emergency room or obituary pages either.
John Schlageck is a leading commentator on agriculture and rural Kansas. Born and raised on a diversified farm in northwestern Kansas, his writing reflects a lifetime of experience, knowledge and passion.
GOVERNMENTAL NEWS
Drug take-back day scheduled for April 26
TOPEKA – (April 21, 2014) – Law enforcement officers across the state will be collecting unused medications for safe disposal on Saturday, April 26, Kansas Attorney General Derek Schmidt said today.
The collection events are part of a nationwide effort to safely dispose of leftover medications to prevent accidental or intentional misuse. Since the program began in 2010, the semi-annual event has collected more than 22 tons of medications in Kansas alone.
"Unused medications are dangerous for kids, pets and the environment," Schmidt said. "Getting these leftover medicines out of the medicine cabinets keeps them from falling into the wrong hands and makes our communities safer."
Medications will be accepted at drop-off sites across the state from 10 a.m. to 2 p.m. on Saturday. To find a location, visit www.ag.ks.gov and click on the "Got Drugs?" icon.
The National Drug Take-Back Day is coordinated by the federal Drug Enforcement Administration, which collects and safely destroys the medications.
Medicines that languish in home cabinets are highly susceptible to diversion, misuse and abuse. Rates of prescription drug abuse in the U.S. are increasing, as are the number of accidental poisonings and overdoses due to these drugs. Studies show a majority of abused prescription drugs are obtained from family and friends, including from the home medicine cabinet. In addition, Americans are now advised that traditional methods for disposing of unused medicines – flushing them down the toilet or throwing them in the trash – pose potential safety and health hazards and should be avoided.
Unused prescriptions can be turned in year-round at many local law enforcement locations. Kansans should contact their local sheriff's office or police department for more information.
Sen. Moran Receives Champion of Science Award, Hosts NIH Director in Kansas
MANHATTAN, KAN. – U.S. Senator Jerry Moran (R-Kan.), Ranking Member on the Senate Appropriations Subcommittee on Labor, Health and Human Services, and Education and Related Agencies, this week received The Science Coalition's Champion of Science Award for his strong commitment to funding the basic research that keeps the United States and the state of Kansas at the forefront of scientific and medical discovery and technological innovation.

"It is an honor to be considered a 'Champion of Science' because I know by investing in research, we are investing in our future," Sen. Moran said. "Given the vast amount of progress made over the last century and the great potential current research holds, now is not the time for our nation to waiver on its commitment to advancing scientific research. This support for scientific research benefits our children and our country for generations to come by saving lives, improving health, growing the economy, reducing health care costs, and strengthening America's role as a global leader in innovation."
The award was presented to Sen. Moran by University of Kansas Chancellor Bernadette Gray-Little at an event at the University's Robert J. Dole Institute of Politics. The University of Kansas is a member of The Science Coalition.
Director of the National Institutes of Health (NIH) Dr. Francis Collins delivered keynote remarks at the event. Sen. Moran hosted Dr. Collins in Kansas on April 14 to highlight biomedical and bioscience initiatives in the state.
Sen. Moran is a strong advocate for scientific research being conducted at universities across Kansas and across the country. As Ranking Member of the Senate Appropriations Subcommittee on Labor, Health and Human Services, and Education, Senator Moran has consistently supported the work being done by NIH and led efforts to boost biomedical research funding.
The Science Coalition is a non-profit, nonpartisan organization of the nation's leading public and private research universities dedicated to sustaining strong federal funding of basic scientific research as a means to stimulate the economy, spur innovation and drive America's global competitiveness. The Science Coalition's Champion of Science Award recognizes members of Congress whose actions and votes consistently reflect their belief that basic scientific research, conducted at universities and national labs across the country, is essential to the nation's ability to address pressing issues in health, security, energy and the environment, and additionally, that a strong federally supported basic research enterprise drives innovation that fuels the U.S. economy. Sen. Moran joins a distinguished group of more than 60 current and former members of Congress who have received this award since 1999.
Kansas Common Sense
Working to Protect Air National Guard Cyber Red Team
This week, I met with Air National Guard Director Lt. Gen. Stanley Clarke to discuss the 177th Information Aggressor Squadron (IAS) of the Kansas Air National Guard. Lt. Gen. Clarke praised the talented Air National Guardsmen who make up the Cyber Red Team Squadron of the 177th. He affirmed his commitment to the Air Guardsmen by abandoning plans to make any manpower changes to the Squadron in Fiscal Years 2014 and 2015, which was previously resolved in Section 933 of the National Defense Authorization Act (NDAA) for 2014.
As a condition of Section 933 in the NDAA and maintaining the 177th, a study and report to Congress on "Mission Analysis for Cyber Operations of the Department of Defense" will assess the capabilities of the Squadron and their capacity to meet emerging threats in the cyber domain. I intend to continue working with Lt. Gen. Clarke and the United States Air Force to make certain the exceptional talent of the Cyber Red Team Squadron of the 177th will be retained to perform cyber missions and defend the nation.
Overregulation of Family Farms
Department of Labor (DOL) Secretary Thomas Perez testified before the Senate Labor, Health and Human Services Subcommittee on Wednesday. As Ranking Member of the subcommittee, I took the opportunity to question him about the Occupational Safety and Health Administration's (OSHA) recent attempt at regulation of family farms.
Since 1976, Congress has prohibited OSHA from targeting small farms – defined as those with fewer than ten employees – for excessive regulation. Yet in 2011, OSHA issued a memo declaring the Congressional prohibition does not apply to many family farms by classifying certain farm operations – such as the storing, drying or fumigating of grain – as not being part of the farm. The intent by OSHA to circumvent Congress became clear in recent months when a family farm in Nebraska was fined $132,000 based on rules that should not even apply to them. On December 20, 2013, I joined 42 of my Senate colleagues, from both sides of the aisle, in calling on OSHA to immediately stop their unlawful regulation of small farms.
On Wednesday, Secretary Perez confirmed that DOL has withdrawn the OSHA policy memorandum and that the department takes the issue "very, very seriously." In response to my question, the Secretary stated: "We have instructed the team at OSHA that when you are in a circumstance where you discover that it is a family farm – case closed." I hope this statement is reassuring to the thousands of family farms throughout Kansas and rural America, who can breathe easier knowing out-of-touch bureaucrats from Washington won't be knocking down their doors to tell them what does or does not count as farming. I will remain committed to working with my colleagues in the U.S. Senate to protect the values and individual rights of farmers of ranchers.
Commitment to Alzheimer's Research
On Tuesday, I attended the Alzheimer's Association National Dinner and was pleased to join nearly 1,000 advocates from across the nation who gathered in Washington, D.C. for the Alzheimer's Association Advocacy Forum to educate members of Congress on the urgent need to address Alzheimer's disease. During the dinner, I was honored to receive the Alzheimer's Association Humanitarian Award. I am humbled to be recognized by those who I consider to be the true champions for Alzheimer's patients and their families.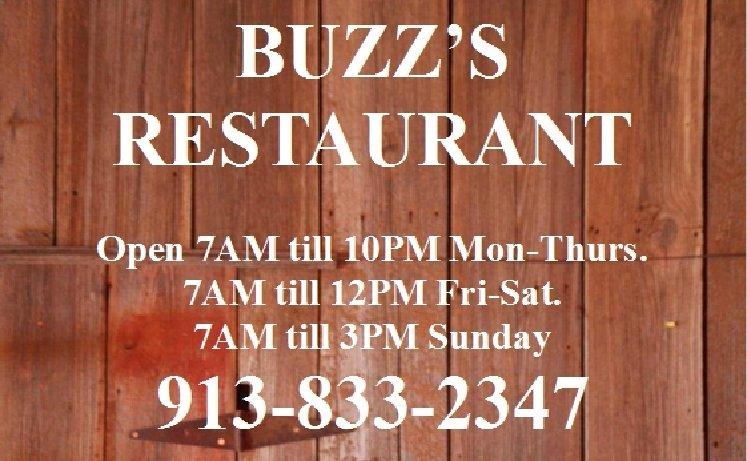 Nearly every minute, someone in America develops Alzheimer's disease. Experts predict that with the aging of the U.S. population, the number of Alzheimer's cases may triple by the year 2050. Furthermore, caring for those with Alzheimer's and other dementias is expected to cost $214 billion this year, with $150 billion covered by the federal government through Medicare and Medicaid. Without a way to prevent, cure or effectively treat Alzheimer's, the suffering and costs will only continue to climb.
We must strive to achieve not only an effective treatment, but a cure for Alzheimer's over the next decade, and I recently spoke to my colleagues on the Senate floor about the urgent need to pursue this goal. Please click here to watch this speech. I look forward to continue working to defeat Alzheimer's disease. Click here to see a photo from the event.
Kansan Deb Miller Confirmed
On Wednesday, the Senate voted to confirm the nomination of Deb Miller for the Surface Transportation Board (STB). Ms. Miller served as Kansas Secretary of Transportation under three Kansas Governors – both Democratic and Republican. The three-member STB is tasked with overseeing the rail industry, ruling on rate disputes between shippers and railroads.
The first woman to lead the Kansas Department of Transportation (KDOT), Deb went on to become the longest-serving KDOT Secretary and only member of the Democratic cabinet retained by current Governor Sam Brownback. She has garnered high praise from all sides of the political spectrum for her drive for good transportation policy, as evidenced by her unanimous confirmation vote in the U.S. Senate. After being nominated in September, I am pleased Deb's nomination has been confirmed to fill the STB's vacant seat, restoring certainty for rail shippers who rely upon the board's timely case reviews.
Hunger Strike in Cuba
This week, the Washington Post reported that American Alan Gross has begun a hunger strike in Cuba. I am saddened to learn that detained Mr. Gross is now in a state of even greater suffering as he continues to be held unjustly by the Cuban government. The United States government must continue to push Cuba for the release of Mr. Gross. His return is long overdue, and it is extremely disappointing that it requires life-threatening action to draw attention to his plight. We must do everything possible to return Alan to the United States and bring his family's terrible nightmare to an end.
Great Bend Farm and Ranch Expo
It was good to kick off my weekend back in Kansas at the Great Bend Farm and Ranch Expo. The three-day event featured more than 700 exhibitors who highlighted the latest in farming technology and practices. Topics of conversation at the booths ranged from the farm bill and crop insurance, to the FAA to rural Kansas. I was glad to have the opportunity to visit with many Kansans, including Ned Brack from Great Bend – a U.S. Navy Veteran who served during the Vietnam War. Thanks again to everyone who shared their thoughts and concerns with me. Click here to see a photo from the Expo.
Kansas Listening Tour Stop in Rush County
I continued my statewide listening tour in LaCrosse at the Rush County Courthouse. I enjoyed the opportunity to visit with more than 25 local residents about a wide range of topics including the need to protect rural hospitals, protecting 2nd Amendment rights, support for the Keystone XL pipeline and concerns about costly regulations coming out of the federal government that are hurting farmers, bankers, and hospitals in the area. Thanks to Rush Deputy County Clerk Tacy Keener for helping set up the town hall meeting.
The work I do in Washington and the issues I focus on are largely based on the conversations I have with Kansans. I greatly appreciate the hundreds of Kansans who take the time to visit with me at town halls because I learn something from every conversation. Check my website for upcoming Kansas Listening Tour stops.
Livestock Disaster Program Sign-up
I am pleased that on April 15 the USDA will begin signups for livestock disaster programs that were reauthorized in the new Farm Bill. These programs will be retroactive back to October 1, 2011. Livestock Indemnity Payments (LIP) provides compensation to eligible livestock producers who have suffered livestock death losses in excess of normal mortality due to adverse weather. Livestock Forage Disaster Program (LFP) provides compensation to eligible livestock producers who have suffered grazing losses due to drought or fire. I would encourage producers to contact their local FSA office for more information.
Rep. Lynn Jenkins Weekly Update
Healthcare.gov Security Weaknesses and Your Peace of Mind:
This week I sent a letter addressed to all the federal agencies that have a stake in the healthcare.gov website. A number of my colleagues have joined me in requesting these agencies address existing security weaknesses.
The potential for hackers to exploit vulnerabilities in the healthcare.gov website and violate the privacy of millions of Americans who have been forced on to the exchanges is ever-present. Most websites today are built using 'open-source' components for building blocks. And, while this practice is acceptable behavior, there is an increased likelihood for these open-source components to be exploited.
I am particularly concerned that the company which built healthcare.gov, CGI, has a history of using open-source code with weaknesses that could lead to a data breach. My colleagues and I want to ensure Americans' identities are kept safe, and this letter will address the problem by asking four agencies to review their use of open-source components and replace them immediately.
This effort will be ongoing. The Federal government must abide by best practices in order to give Americans peace-of-mind that their sensitive information is safe. I will keep you informed of the progress as we continue our work on this issue.
Tax Day Woes and Simplifying the Code:
April 15 marks the day Kansans have come to dread. The current tax system acts in two ways: it picks winners and losers and it stifles the growth of small business. Kansans deserve a fair, flatter, and simpler tax code.
According to the National Taxpayer Advocate, Americans spend 6.1 billion hours a year complying with the code. That's the equivalent of more than 3 million workers toiling away full time, all year. Also, more than 90 percent of Americans rely on paying for software or paid tax professionals for help with filing.
As a member of the chief tax writing committee in the U.S. House, the Committee on Ways and Means, and a Certified Public Accountant, I am committed to fundamentally reforming our tax code for the first time in nearly thirty years. This is a crucial step to fostering a healthier economy and creating more jobs and more take home pay for taxpayers. Kansans understand we are all paying the federal government too much out of our paychecks and while paying taxes may never be pleasant, the discussion is aimed toward making this day fairer and less painful.
Coffee with Your Congresswoman in Troy:
Sitting down to discuss issues and share ideas with Kansans is where I get my best advice, and helps me better represent Kansans in Washington. This week, I met with folks in Troy and we had an engaging discussion about a number of issues including the recently passed budget. Thank you to everyone who came out for the discussion, I greatly appreciate your insight and counsel!
Around the District: Lawrence, Topeka, Troy, Elwood, and Basehor:
This week, I toured the Lawrence Paper Co. plant and visited with President Justin Hill regarding a number of issues. We talked about his business operations and the uncertainty of the president's health care law and how the law impacts his company.
This week I also had the opportunity to visit with a number of leaders from Haskell Indian Nations University including President Venida Chenault and Study Body President Staci Kaye. They gave me a tour of the campus and we also discussed a number of issues, including the university's new academic mission.
While in Lawrence, I also toured Free State Brewing with Proprietor Chuck Magerl and Head of Brewing and Bottling Steve Bradt. We had an engaging discussion about the Small Brew Act, and discussed concerns over new regulations on their use of spent grains.
For all you craft beer lovers, spent grains is frequently donated or sold to local farmers for animal feed from local brewers. Free State currently has a partnership with several local dairy farmers that could be jeopardized by this regulation. I recently joined a letter urging the FDA to consider the economic impact on brewers like Free State when they are regulating spent grains. Thanks to the Free State staff for the tour!
On Wednesday, I had the pleasure of meeting Patti Goff, President and Owner of PTMW, Inc.'s state-of-the-art manufacturing facility in Topeka, Kansas. Read more about my visit and PTMW, here.
On Thursday, I toured Affiliated Foods Midwest's 500,000 sq. ft. warehouse in Elwood, Kansas with Assistant General Manager Mike Murphy and Warehouse Manager Brian Bogart.
I stopped by Country Place Senior Living Facility in Basehor to sit down and chat with residents. Thanks to the County Place staff and Director Ginny Cross for having me! Read more about my visit, here.
The 5th Annual Jobs Fair:
On Monday, May 5th from 9:00 a.m.-12:00 p.m., I will be hosting my 5th Annual Jobs Fair at the Topeka Expocentre Agriculture Hall.
I want to help connect Kansans looking for work with businesses that are hiring. The job fair is free, open to the public, and open to any businesses currently seeking employees.
If you are a business, and want to register to have a booth at the fair, click here.
If you are a job seeker and would like more information on how to attend, click here.
For more information, visit http://lynnjenkins.house.gov/index.cfm?sectionid=137 or go to my events page at: https://www.facebook.com/events/234126933450788/.
MISCELLANEOUS PRESS RELEASES
MISSING CHILDREN
As part of its ongoing search, the National Center for Missing & Exploited Children is asking for the public's help to locate Amelia Howery who disappeared from Grandview, Mo. on April 6, 2014.
Amelia is believed to be traveling with an unknown adult male. She is 5 feet 1 inches tall and weighs 130 pounds. Amelia has brown hair and brown eyes. She has a tattoo across her chest of "Fallen from Grace." See photo
Amelia goes by the nickname of "Mellie" or "Aimee". The public is urged to call 1-800-THE-LOST (1-800-843-5678) with any information concerning the disappearance or current whereabouts of Amelia. http://www.missingkids.com/poster/NCMC/1230623/1#poster Calls may be made anonymously.
Public Invited to Participate in Archeological Excavation in Osawatomie, Kansas
Volunteers are invited to participate in the 2014 Kansas Archeology Training Program (KATP) Field School May 30 through June 14 at the original site of the Adair cabin (14MM327) in Osawatomie, Kansas. The Adair cabin served as a center for abolitionist planning and was frequently used by John Brown and his sons during the period known as "Bleeding Kansas." The cabin is also believed to have been a stop on the Underground Railroad.
The annual field school is an opportunity for the public to work alongside professional and avocational archeologists. No experience is necessary, just a desire to learn. Volunteers can participate for a couple of days or the entire 16 days of the project. Participants may assist archeologists in strategic test excavation of the site and cleaning/cataloging artifacts in the lab. Archeology technique courses are offered and may be taken for college credit or simply for personal enrichment. Participation fee for the field school is $20 for members of the Kansas Anthropological Association or Kansas Historical Foundation. Nonmember fee is $80. Children must be at least 10 years old and accompanied by a parent or responsible adult. After May 1 the participation fee increases to $30 for members and $90 for nonmembers. For more information call Virginia Wulfkuhle at 785-272-8681, ext. 266. The registration packet and further details are available on the Historical Society's website at www.kshs.org/14622.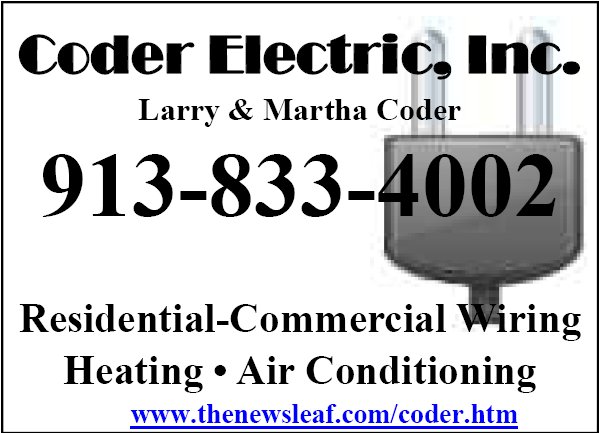 Project Headquarters for classes and the artifact processing lab will be Trojan Elementary School, 1901 Parker Ave, Osawatomie. Visitors are welcome to visit the cabin excavation site, and the field school lab to see artifacts being processed. Classes offered include Archeological Fieldwork, Archeological Site Survey, Basic Laboratory Techniques, Analysis of Floral and Faunal Remains for the Nonspecialist, and Our Town-Osawatomie.
A full schedule of evening programs will be free and open to the public; the schedule is posted on the KHS website at www.kshs.org/14622 (click on embedded link "About KATP", then scroll down to "2014 KATP Evening Programs"). At Collectors Night June 4, the public is invited to bring artifacts for identification by archeologists.
The 2014 Field School is sponsored by the Kansas Historical Society, Kansas Anthropological Association, and City of Osawatomie.
HomeWords: A Project of the Poet Laureate of Kansas by Wyatt Townley
Whether as reader or writer, you're invited to join HomeWords, a weekly poetry column syndicated in newspapers around the state.
Our subject is the concept of "home," micro to macro: from the mobile home of the body, to the room or house we live in, to the land that anchors us, to the sky that holds it all.
To explore these big themes, we're using a small poem. The American Cinquain has five lines, each line having—in order—2, 4, 6, 8, and back to 2 syllables. It's a terrific little form that both beginners and longtime poets can write successfully.
This week we'll look at home as land, home as earth. Our cinquain comes to us from Kim Stafford, who grew up hearing homesick stories of Kansas from his father, noted poet William Stafford, whose centennial we celebrate this year at festivals statewide and nationwide.
Even though it's spring, Kansas snow can swoop in to surprise us. I admire how Kim has created such mystery and music in so small a space. That's one of poetry's best features.
Flint Hills
deep with new snow
now older by a life—
moon's old plunder that's gone under
the field.
Kim Stafford is the author of several books, most recently 100 Tricks Every Boy Can Do: How My Brother Disappeared.
Poets and poets-to-be of all ages from across the state are invited to submit to HomeWords. For guidelines, visit www.kansashumanities.org.
The Kansas Humanities Council is a nonprofit organization that supports community-based cultural programs and encourages Kansans to engage in the civic and cultural life of their communities.
Registration opens for Southwest Kansas Farm-to-Fork Summit in Greensburg
Whiting, KS – Those interested in the future of Kansas farms, food and communities are invited to join the Kansas Rural Center and the city of Greensburg for the Southwest KS Farm-to-Fork Summit on Tuesday, April 29, in Greensburg, KS. The event will be held at the Kiowa County Community building, 720 N. Bay Street, from 9:30 a.m. to 4 p.m.
The Southwest KS Farm-to-Fork Summit is one of at least three regional meetings that will be held across the state to open up dialogue about the current environment around Kansas farms, food, and community health. Participants at all summits will have the opportunity to participate in the dialogue and connect with others who share similar interests or concerns for their communities.
Policy is a strategy that can bring desired, long-term change to a community, region, and state. The summits will focus on specific policies that impact small to medium scale market production and accessibility of locally produced food at community, regional, and state levels. Participants will have the opportunity to voice feedback on several different policy ideas that could help advance the vision desired for the farm and food future.
Examples of topics that could be discussed at the Southwest KS Summit in Greensburg include current and future water issues that impact food production, regulatory clarity and coordination across agencies that enforce food laws in Kansas, or support for producers to increase production.
Registration for this summit is open to anyone interested in or has a stake in the Kansas farm and food future. A fee to attend is $15 per person which includes lunch from the local deli. To register online visit, kansasruralcenter.org/southwest-ks-farm-to-fork-summit.
After the Southwest summit on April 29, stick around for a tour of Greensburg! In 2007, the city was destroyed by an EF5 tornado. Since then, Greensburg has risen from the rubble and now has the most LEED certified buildings per capita in the world. This progressive community's eye for future offers a state of the art school and hospital, downtown shopping, and entertainment.
The next Farm-to-Fork Summit will be held in Iola, Kansas, on May 29, 2014. Check back soon for more information and registration this and other summits across the state at kansasruralcenter.org/category/projects/community_food_solutions/.
These summits are part of the Kansas Rural Center's "Community Food Solutions for a Healthier Kansas" initiative that will seek to advance the farm-to-fork food system across the state during the next three years. This year KRC and their partners will help develop the Statewide Farm-to-Fork Assessment and Policy Recommendations. The Assessment and Recommendations will be used as a tool to help identify specific barriers, opportunities and policies needed to advance the farm-to-fork vision identified by state, regional, and local grassroots constituents working in all realms of the food system.
The Kansas Rural Center is a non-profit organization that since 1979 has promoted the long-term health of the land and its people through research, education, and advocacy that advances economically viable, ecologically sound, and socially just food and farming systems. For more information about the Kansas Rural Center visit www.kansasruralcenter.org.
For more information about this initiative visit kansasruralcenter.org/community_food_solutions or contact Initiative Coordinator, Natalie Fullerton at 402-310-0177 or nfullerton@kansasruralcenter.org.
WILDLIFE AND PARKS REPORTS
STUDENT ARCHERS SET SIGHTS ON NATIONAL COMPETITION
219 schools currently offer the Kansas Archery in the Schools program
PRATT ­– Kansas Archery in the Schools hosted its fifth annual state archery tournament, Saturday, April 5, at Clearwater High School, southwest of Wichita. Three hundred and twenty students vied for a chance to compete at nationals. Of those 320 archers, three teams and 60 individual competitors qualified for the National Archery in the Schools tournament in Louisville, Kentucky, May 9-10.
Operating under the umbrella of the Kansas Department of Wildlife, Parks and Tourism (KDWPT) and the National Archery in the Schools (NASP) program, the Kansas archery program is aimed at promoting international-style target archery among students in grades 4-12. With the help of KDWPT and NASP, program coordinators are able to introduce archery as a fun, lifelong activity to young people who may have never taken up the sport otherwise.
Students from 11 communities competed this year, including: Anthony, Clay Center, Clearwater, Erie, Tribune, Holton, Hugoton, Kingman, Neodesha, Olathe, and Rose Hill.
Competing in three divisions, elementary school (4-6), middle school (7-8), or high school (9-12), participants are required to shoot five arrows in each of the three rounds from a distance of 10 meters and a distance of 15 meters. A score of 300 points is considered perfect, which would be scores of 10 on each of the 30 total arrows they can be scored on.
Individual winners in each grade division are as follows:
GIRLS
Avery Schill, 264, Clearwater Elementary
Tatyana Miner, 278, Clearwater Middle School *Top overall score, top female score
Amber Asbury, 266, Clearwater High School
BOYS
Richard Wolf, 260, Clearwater Elementary
Daniel Schule, 274, Clearwater Middle School
Kyle Reed, 277, Clearwater High School *Top male score
Clearwater school teams placed first in all divisions. The top 10 boy and girl competitors from each grade division from any of the participating schools also qualified for nationals.
For more information, visit www.ksoutdoors.com and click "Services / Education / Archery in the Schools," or email Mike Rader at mike.rader@ksoutdoors.com.
ANGLER EDUCATION CERTIFICATION COURSE MAY 17
Anglers can make a difference by teaching fishing techniques across Kansas
PRATT – A bobber goes down, the reel starts spinning, and fishing line is being taken out to water. The excitement overwhelms her so much that she forgets what to do. He was there to walk her through the steps, and before she knew it, her first-ever fish was in her hands. Wide-eyed and grinning from ear to ear, she says "that was fun," and that's all he needed to hear. You, too, can help create unforgettable memories like this for anglers of all ages by becoming certified to teach fishing techniques in the state of Kansas.
Fishing's Future and the Kansas Department of Wildlife, Parks and Tourism are looking to enlist up to 40 anglers who want to become volunteer instructors to teach fishing techniques. Interested anglers should enroll in the instructor course that will be taught on May 17 at Lake Henry in Clinton State Park, 798 N. 1415 Rd., Lawrence. The course will run 9 a.m. - 1 p.m. and although the class is not a requirement to teach, those in attendance will be given valuable information about working with children, sample curriculums, and tips for preparing a class or clinic. Other topics covered in the four-hour class will include current fishing rules and regulations, species identification, fishing ethics, equipment, knot-tying, casting, fish habitat, aquatic nuisance species, and conservation.
Anglers interested in registering can sign up at fishingsfuture.org. Click "upcoming events," then "Kansas Angler Education Training Program."
For more information, contact Fishing's Future local coordinator Kevin Reich at kevin.reich@fishingsfuture.org, or by phone at (785) 577-6921.
Parking will be available on the hill above Lake Henry. The lot by the lake is reserved for disabled anglers. If there is inclement weather, the course will be moved to the park building.
KANSAS HUNTER EDUCATION INSTRUCTORS RECOGNIZED FOR DEDICATION
Tim Boxberger, 2014 Instructor of the Year, has been a volunteer instructor for 20-plus years
PRATT – They spend countless hours teaching their students basic firearm safety, the importance of conserving and managing our state's natural resources, and what it means to be an ethical hunter. Kansas Hunter Education Program volunteer instructors attempt to teach young and new hunters everything they should learn before hitting the field. They don't do it for the money – they aren't paid. They don't do it because they have to – no one is making them. They do it because it's what they love. Volunteer Hunter Education Program instructors are a vital component in creating responsible hunters and protecting our hunting heritage in Kansas, and it's only fitting that contributions such as these be recognized.
One such instructor, Tim Boxberger, has made the aforementioned tasks more than a priority in his career as a volunteer instructor – he has made them a lifelong passion. His dedication for teaching and serving 20-plus years as a volunteer instructor convinced eight fellow instructors to nominate Boxberger for the Kansas Hunter Education Instructor of the Year Award.
"As if teaching many hunter ed classes in the spring and fall are not enough, Tim is also instrumental in Pheasants Forever field days, youth hunts, and NRA youth outdoor days," his nomination letter reads. "Tim shows remarkable dedication to the program and (he) has proven many times he is not afraid to go above and beyond."
Boxberger will receive a certificate of appreciation and a Savage .17 HMR bolt-action rifle in snow camouflage as tokens of appreciation for his dedication. He resides in Great Bend with his wife, Laura.
Other instructors recognized for their exemplary involvement, performance, and continuing dedication to the program include:
-Paul Babcock, Region 1 Instructor of the Year
-Dennis Smith, Region 2 Instructor of the Year
-Tracy Gutierrez, Region 3 Instructor of the Year
-Dave Perkins, Region 4 Instructor of the Year
-Don Lile, Region 5 Instructor of the Year
Each regional winner will receive a certificate and a .223 CZ 527 varmint rifle, complete with a scope.
For more information on the Hunter Education program and its volunteer instructors, contact program coordinator, Kent Barrett, at kent.barrett@ksoutdoors.com.
HISTORY IS FUN ~ Bob Caplinger
News from Ida Taliaferro's column in the Globe April 1969:
"The Farmerette Unit met at the home of Mrs. Lorraine Castle Friday for the April meeting with nine members answering roll with 'what I like best about spring.' Two guests, Mrs. Art Potts and Mrs. Norma Gibbens, attended. Mrs. Potts became a member. Mrs. George Dunn, president, presided and in the absence of the secretary, Mrs. Harvey Fasse, Mrs. Paul Kelly was acting secretary. The cancer drive was discussed. Mrs. John Gigstad, Mrs. Paul Kelly, Mrs. George Dunn and Mrs. Henry Joe Falk will be the unit collectors. It was announced that District Home Economics Day will be held at Holton on May 5. Some of the women plan to attend. The Flower Show was discussed with Mrs. James Cook donating two dozen cookies for the unit. Mrs. Leroy Ellerman and Mrs. George Dunn will represent the Farmerette Unit as helpers at the Flower Show. Mrs. James Cook read 'Be Wise with Your Buys' on ham. Mrs. Henry Joe Falk presented the lesson 'Music of America.' Mrs. Lorraine Castle presented a guitar number."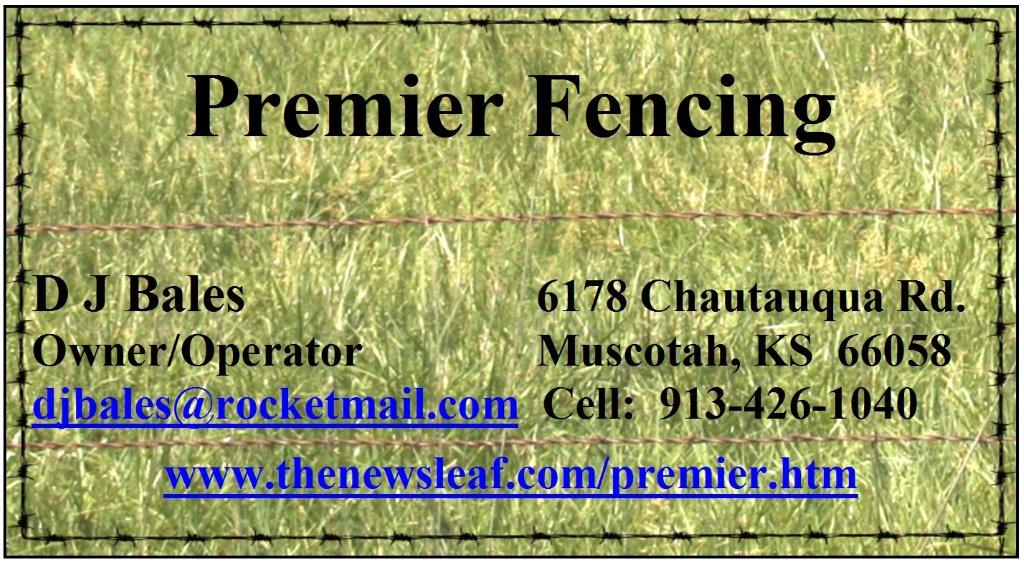 News from the USD 377 BOARD MEETING: "It was moved that District 377 have a full time speech therapist. It was the feeling of the board that the District has enough students who need this extra help to maintain a speech therapist full time. A part time therapist was shared with Horton the past three years. The District will need three new 48 passenger buses for next year. Five bids were opened last night for three bus bodies with two buses to be traded in. The bids for bus bodies were Superior -- $5,884.15; Carpenter -- $6,167; Bluebird -- $6,712; Thomas -- $6,900.80. South Kansas City Bus Sales was the low bidder with $5,884.15 with $2,750 allowed for the two old buses. A letter was received from the State Dept. of Education stating that the new figure to be used for figuring next year's budget is $524 per pupil. Bids are being accepted for the furnace at Muscotah and will be asked for the repair work to be done at St. Ann's school. Special education was discussed. A room or building is essential before the special education can be offered as all the rooms are now being used. Karl Buttron presented a short report of the meeting of the Vocational Agriculture Advisory committee April 2. Officers elected: Junior Armstrong, President; Bill Putthoff, secretary; Karl Buttron, representative to the board; the administration is represented by Lee Cashman and Elmer Hart. Other members are Alvin Lord, Warren Toney, Wilson Hawk and Leonard Hawk. Roy Eck is the Vocational Agriculture teacher at ACCHS. 377 Board members present were Charles Armstrong, presiding, Bob Thorne, Ray Scholz, Covell Hawk, Chester Shell. Lee Cashman, Eugene Hegarty and Karl Buttron were present."
HELP WANTED
The City of Effingham is seeking applications for an emergency, on-call general labor position. Applicants must be available for emergency call-in to assist the city superintendent when needed. Upon offer of employment, applicants must successfully complete a physical and drug screen. Applications are available at the City Office and must be submitted by 3:00 p.m on June 4, 2014.
PUBLIC NOTICE
Notice is hereby given pursuant to the provisions of K.S.A. 25-2022 of a vacancy in the membership of the Board of Education of Unified School District No. 377, Atchison County Community Schools, Atchison County, Kansas, and that such vacancy will be tilled by appointment of the Board of Education not sooner than fifteen (15) days following publication of this notice. The appointed member will serve the remainder of the unexpired term in this position.
Such vacancy exists by reason of the resignation of Kurt Dieckmann, who represented board member district #3, which represents that portion of Kapioma, Benton, and Grasshopper Townships of Atchison County and that portion of Jackson County, Kansas, and that portion of Jefferson County, Kansas, which is in USD #377. Applicants must reside in this member district.
By order of the Board of Education, Unified School District No. 377, Atchison County Community Schools, Atchison County, Kansas, this 14th day of April, 2014.
Clerk, Board of Education
CLASSIFIED ADS
DO YOU WANT YOUR ISSUE OF THE NEWSLEAF MAILED TO YOUR HOME OR BUSINESS? SUBSCRIPTIONS ARE NOW AVAILABLE AT THE RATE OF $42.00 FOR 1 YEAR. To subscribe send your check to:
The Newsleaf; PO Box 209; Effingham, Ks. 66023.
————–———–——
NEED A YARD MOWED??
The season is almost here. If you need help with your yard call Dale at 913-833-9631
—————————————————————————————-
Buzz's every Friday & Saturday night Rib eye Supper
Serving 6 p.m. to 9 p.m. Includes: 12 oz. Rib eye, Loaded Baked Potato, House Salad,
Texas Toast, Ear of Corn, Deviled Eggs, Coffee or Tea & dessert $17.99
"GUESS WHO"
Can you identify the place or people in the photo? Last week's photo was a young Eileen Acheson.
LAST WEEK
Problems with this web site contact cap@thenewsleaf.com Last updated 4-22-2014
<![if !vml]>
<![endif]>