You are our Visitor
FRONT PAGE
FRONT PAGE
IT'S HOMECOMING WEEK
This week students at ACCHS will be observing in various ways Spirit Week culminating in the Homecoming football game Friday night and the dance on Saturday. There is no school on Monday so the observation starts on Tuesday with each class dressing in their class colors. JH Volleyball will be in Hiawatha with the HS Volleyball starting at 5 PM in our gym with Jeff West as our guests. Wednesday is 'Mercia Day with everyone dressing in their best Red, White and Blue colors. The community bonfire and pep rally will be at 8:45 PM in the South parking lot. Thursday is Throwback Day for a dress code. The CC team will be running at the country club in Horton. Friday is Orange and Black Spirit Day. The pep rally will be held at 2:45 PM at the stadium. The football game starts at 7 PM.
The selection of the Homecoming King and Queen will be at 6:30 PM prior to the game with West Franklin. The candidates for this year are shown in the photo. They are L-R-King Candidates- Levi Baker, son of Tony and Beth Baker, Atchison; Logan Bowen, son of Damon and Lanette Bowen, Muscotah; and Colby Baker, son of Todd and Julie Baker, Lancaster. Queen Candidates are Shailey Caudle, daughter of Andrew and Stacy Caudle, Atchison; Rachel Newquist, daughter of Bill and Glenda Newquist, Muscotah; and Blair Fowler, daughter of Darren and Michele Fowler, Nortonville.
Saturday night will be the Homecoming Dance from 9 to 12 in the high school commons. Students and guests only.
WOMEN IN AGRICULTURE MEET
The Atchison County Women in Agriculture program held last Wednesday drew over eighty for the evening of information and fellowship. Speakers gave brief updates on USDA and risk management programs. Shon Robbins, attorney, gave an overview of estate plans and the importance of farm families being pro-active in communicating their wishes to family members. Laura Nichols-Handke shared about the Ag in The Classroom program being done across the river entitled Missouri Farmers Care. Lastly, Julie Jamvold shared some of her tips and hints to assist with meal preparations during fall harvest.
The planning committee chaired by Kathy Hawk welcomes input from women of the area for future programs.
The state conference for Women Managing the Farm will be held in Manhattan in February.
ALL AROUND US
CALL TO ACTION RESULTS IN ACCIDENT
Friday morning last, Atchison Co. FD # 2 responded to a mutual aid request from Valley Falls. During the process of answering the call with the Freightliner water tanker truck, the front left tire exploded sending the truck into the ditch and bean field on the East side of the Effingham Road near the old ATSF railroad crossing. Kirk Kloepper was the driver and sustained some minor injuries. The truck was a total loss.
FOLEY & LINTNER HOST FARMERETTE
The Farmerette FCE held the September 12, 2014 meeting, hosted by Virginia Foley and Carol Lintner, at the Foley home in Lancaster. Sixteen members and guest, Kathy Miller, answered roll call by telling "Have You Had a Physical This Year?". Sally Ellerman, President, led the group in reading the "NAFCE Creed." Carol Lintner, State FCE secretary, reported that a picture of the float in the Atchison County Fair was on the KAFCE web page. The float won a blue ribbon and prize award of $20. Sally thanked members who help construct and ride on the float. She also thanked those who made pillow cases for the children in Atchison Child Care.
Mary Lou Bowen gave the County Council report. The Bread Shaping Lesson will be October 29th with a pot luck luncheon. The cost is $10, open to the public, and registrations need to be made by Oct. 22nd at the Extension Office in Effingham.
Atchison County will host the 2015 District meeting. The Area Fall meeting will be the first Thursday in November in Manhattan. FCE week is the first week of October. Ideas of promotion were discussed, such as radio interviews and posters made and distributed in area locations. Evelyn Lorenz gave the quilt report. She thanked everyone who worked in the Quilt display at the Fair. Members thanked the Quilt Committee for all the work they had done.
The "Purple Hats and Bunnies" project was discussed. Evelyn Lorenz and Edna Hansroth have made several items. Members are encouraged to make them and Virginia Foley has a bunny pattern.
Members will help serve lunch at the "Boo in The Park" Library fund raiser. Plans for the October tour were made. The Farmerettes will travel to the Missouri State Quilt Co. in Hamilton, MO on Oct. 20th.
Membership forms for 2015 were completed. Officers elected for 2015 are as follows: Sally Ellerman, President; Marcelline Vaughan, Vice President; Donna Conner, Secretary/Treasurer; and Elaine Oakleaf, Historian. Council representatives for 2015 are Sally Ellerman, Mary Lou Bowen, Evelyn Lorenz and Donna Conner. Carol Lintner is a member as a State Officer.
Brenda Hoobler gave the lesson "Does Your Engine Purr?" This was on healthy eating and life styles. The October meeting will be the tour.
NITE CIRLCE
Nite Circle met at the Union Church Education Building on September 15 with Sue Dahl as hostess. Cindy Ladd, chairperson, called the meeting to order with prayer and welcomed everyone. Ten women answered roll call by naming their favorite hymn. Devotions entitled "Only Angels Can Wing It" were given by Alice Johnson.
The Circle voted to provide pies for a rehearsal dinner, October 10. Several members volunteered to bake the requested pies.
Nite Circle was asked to provide food and help with the Library's Boo in the Park Event on October 11. Connie Dunster volunteered to make a roaster of chili and the Circle will reimburse her for the expense. Others volunteered to provide relishes and drinks. Alice and Sue will work from 5-7 p.m.
The circle voted to donate $50 as a cash donation or to help complete health and school kits.
The district UMW meeting is September 27 in Topeka and the Spring meeting is in Holton. Our church women are invited to Hiawatha on October 14 for a study presented by Pastor Randy Quinn from the book, The Church and People with Disabilities.
Nancy presented a summary of the chapter, "Static, Stories, and Chow-Chow," the Art of Listening, from the book, One Simple Act by Debbie Macomber.
Sue served refreshments that were enjoyed by all.
The next meeting will be November 17 with Cindy Ladd and Bev Bowyer as hostesses. Kathy Enzbrenner will have devotions and Charlene Gigstad will present Inspirational Thoughts.
CLUB'S 100TH BIRTHDAY BASH
Twenty-one members of the Effingham Community Club and 11 guests including, Steve and Dede Caplinger, Bob and Helen Caplinger, Ray Ladd, Jim Potts, Larry Coder, Clarence and Marj Todd, John Oakleaf and Marcelline Vaughan, attended the 100th Birthday Bash celebration at the Union Church Christian Education Building September 22. Everyone received a bookmark made by Amy Stanton, Effingham Librarian, in gratitude of all that the club has done for the library.
Co-chairperson Beverely Jeffrey started the event by welcoming everyone and introducing the guest speaker Bob Caplinger, the author of The Wild Irish Rose. The book tells about the skullduggery that surrounded the building of the cement road from 17th and Main Street in Atchison to Lancaster, then through Monrovia on through Effingham ending about two miles north of Effingham where a county commissioner lived This took place in the 1920's. The cement road is the same road we travel today but it is known to us as Highway 73 to Lancaster then Highway 9 through Monrovia to Highway 159 that goes through Effingham and far beyond the former commissioner's home. There were a lot of financial shenanigans in building it with the county treasurer going to prison and with the county commissioners being ousted and having to pay a fine. The main hero was Maurice O'Keefe, who was a young veteran of WWI and newly elected County Attorney. There were several good guys and some of the descendants of theirs were in the audience or had something to do in building the road. Bob related the fascinating and interesting true story of the corruption and those who fought against it.
Between the program and the business meeting birthday cake furnished by Alvera Lee was enjoyed by everyone. The hostesses were Eileen Wohletz and Carolyn Taliaferro. The table decorations included fresh daisy bouquets, which is the club flower.
The meeting was opened with the members saluting the flag, singing the club song, America and reciting the Club Collect. Beverely presided over the meeting. Dues were collected and the 2014-15 club books were distributed. Jim Potts was thanked for making the attractive books. Beverely read an excerpt from Effingham the First Hundred Years about the club being organized. She also reported that some of the members made cookies for the Fire Department meeting the previous week.
Marcelline Vaughan became a new club member.
Alice Johnson read a humorous devotion from the book The Golden Years Ain't for Wimps. The members answered roll call by naming something they have that is a century old.
Nancy Keith reported on the library fundraiser, Boo in the Park, October 11 at the Blue Building and she asked that members bake items for the bake sale that St. Ann's is having for the event. Members should bring their baked goods to the Blue Building at 8:00 a.m.
She also gave a brief report on the library statistics for the summer and the reading program.
The club made plans for appreciation night October 22 at 6:30 in the ACCHS Commons Area. Soundmasters will present a musical program after the pot luck supper. All members are asked to bring a meat dish and a salad or dessert that serves 12.
It was decided that the gifts for the veterans will be collected at the November 24 meeting.
The Community Calendars were distributed to members to be delivered. It was also reported that the Sprang Heating and Air Conditioning ad had the wrong telephone number. Instead of 785-220-7760 it should be 7600. The salespeople were asked to correct it on the calendars before delivering them by just crossing out the 7760 and writing the correct number 7600.
BARNETT/HAMMERSCHMIDT WED
Tim Barnett and Sheila Hammerschmidt of Goodland exchanged wedding vows at the Kuhrt Ranch at Edson, KS on Saturday, September 20th. The ceremony was held outdoors with approximately 200 people attending. Sunflowers were used as decorations and the couple rode off on their horses.
Those attending from the local area were Tim's parents, Danny and Mary Kay Barnett, grandmother Florence Hinz of Atchison and sister Dana Barnett of Sabetha. Other relatives attending were Mike and Carolyn Turvey of Shawnee, KS, Don, Sara and Brock Hinz and Becky O'Brien of Effingham, Spider and Kris Shell, Travis Shell and guest Tiffany Meyers, Chris and Tabitha Kiehl of Atchison, Chad and Breanne Bullock and children Claire and Jaxson of Topeka, Bart and Sarah Hinz and boys Dylan, Cole and Regan of Lamont, MO, Ron and Mary Lou Bowen and M'Lisa Hall of Muscotah and Heather Adams of Hartford, KS. Kevin and Kerie Barnett, Kensley, Konner and Kutler, and Tristen, Gracie and Brielle Tyler all of Oakley also attended.
The couple hosted a brunch Sunday morning so family and friends could see their home.
Florence was able to meet her great-great granddaughter, Brielle Tyler, for the first time.
Danny and Mary Kay spent Sunday night with their son Kevin and family in Oakley before returning home on Monday.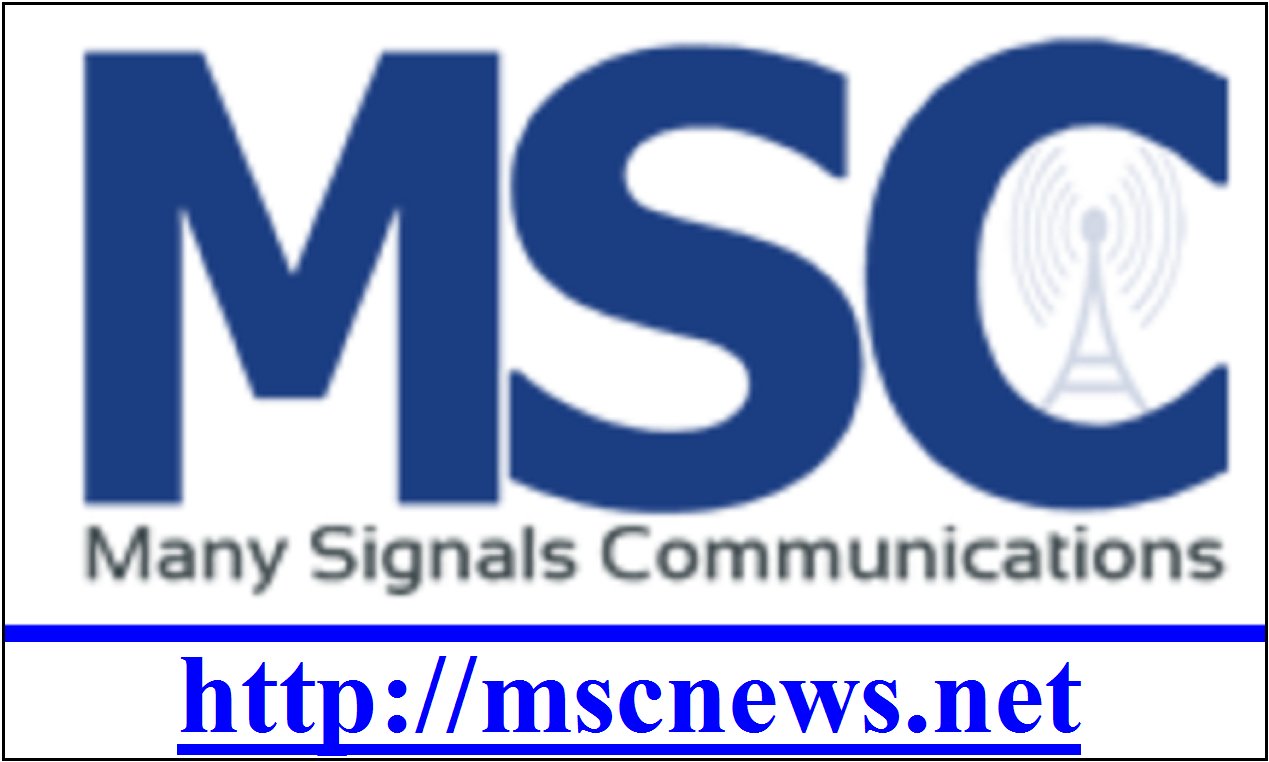 LAST WEEK AT FSA FOR KIEHL
After 36 years of working for the farmers of Atchison County, Diane Kiehl has decided to retire from the Farm Service Agency. Diane started working for ASCS on June 4, 1978. She has helped administer farm bills and different programs too numerous to count. Diane's extensive knowledge and hardworking attitude will be greatly missed. Her last day on the job will be Friday, October 3, 2014. We wish her the very best in all her future endeavors. Thank you for everything, Diane!
Healthy Holiday Choices Focus of Upcoming Fall Extension Programs
"Healthy" and "holiday" don't usually find themselves in the same sentence, especially when it comes to food. But that doesn't have to be the case. Holiday celebrations and traditions are an important part of life to be enjoyed. With a little planning and a few simple changes, it is possible to enjoy great tasting holiday foods while still maintaining a healthy lifestyle and avoiding the weight gain often associated with the holiday season.
Many favorite holiday dishes — such as candied sweet potatoes, green bean casserole, and pumpkin pie —begin with a healthy main ingredient. Foods such as apples, sweet potatoes, and green beans have great flavors of their own and are members of the healthy fruit and vegetable food groups.
The large amounts of fats and sugars often added to those fruits and vegetables cause many traditional holiday dishes to become less healthful. Each gram of added sugar adds 4 calories to a recipe, and each additional gram of fat brings with it another 9 calories. For kitchen math purposes consider 4 grams equal to a teaspoon. A few extra teaspoons of sugar or fat enjoyed daily in the spirit of the holiday season can quickly total up to unwanted extra pounds gained. Many Americans gain between 1 and 5 pounds each holiday season.
The dietary guidelines at www.ChooseMyPlate.gov encourage consumers to cut back on foods high in solid fats, added sugars, and salt. That's because research shows these lifestyle changes can help you avoid weight gain and chronic diseases. By focusing on fruits and vegetables and making some simple changes to added ingredients — such as reducing fats and added sugars — it is possible to create more healthful dishes while still maintaining the flavor you expect.
As a simple example, consider apples. Apples are sweet and tasty with a variety of flavors, depending on the type of apple. If you make apples into applesauce without added ingredients, a cup of applesauce contains approximately 100 calories. However, when you compare packaged applesauce at a grocery store, you find that most varieties have added sugar, which increases the calorie content to around 180 calories per cup. Almost everyone loves the sweet taste of sweetened applesauce. But is it really necessary to add 80 additional calories to create more sweetness in a food that already offers a sweet taste? A 160-pound person would need to walk about a mile to work off the additional 80 calories added to the cup of applesauce.
Many Americans have learned to accept extremely sweet tastes as normal and necessary. However, with a little effort and time, your taste buds can learn to enjoy less sweetness, thus saving calories per serving and pounds of unhealthy body weight. The concept is the same for added fats as it is for sugars. Your taste buds can learn to enjoy lower fat and fat-free foods as well, and your body will reap the healthful benefits. To create a healthier dish, try concentrating on the "star" healthy ingredient. It is possible to enhance the flavors with herbs and spices or smaller amounts of added fats and sugars to make tasty, yet much healthier, recipes.
October 3 Cooking With The Stars Program Will Focus on Healthy Holiday Cooking
The upcoming October 3 Cooking With The Stars program will offer helpful tips as well as tasty samples of healthy holiday foods. The program begins at 10:00 at the Blue Building in Effingham. Register to attend by October 2 and the cost is free but walk-ins will be welcome on October 3 with a $3.00 fee. Contact the Atchison County Extension Office at 913-833-5450 or e-mail at@listserv.ksu.edu to reserve your space. Those unable to attend the program will be able to download information at www.atchison.ksu.edu after October 20.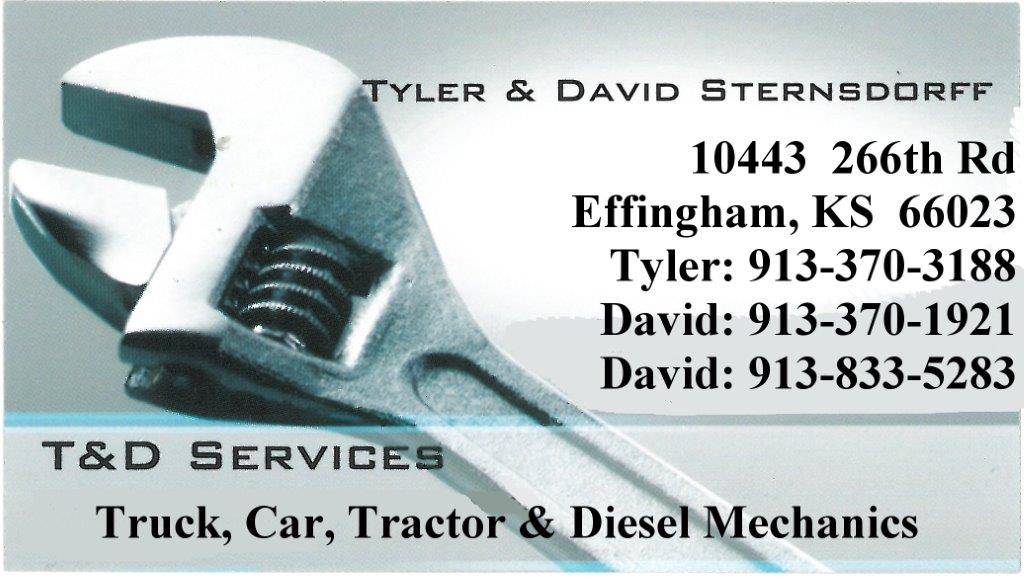 Sign Up For Online Holiday Challenge-It's Free
The holiday season is all about sharing. This year share the gift of health by telling others about the Holiday Challenge! Designed by North Carolina Extension and shared across the nation, the Holiday Challenge is a fun way to avoid holiday weight gain. Everyone can participate – those with a few pounds to lose, those who have already lost weight and are looking to keep it off, as well as those who are already at a healthy weight. The Holiday Challenge includes: weekly newsletters delivered to your inbox with tips to host a healthier Thanksgiving dinner, cook quick and healthy meals, survive a holiday party and more. Daily tips provide a quick and easy way to include a new healthy strategy in your normal routine and social media offers mid-week challenges. The Holiday Challenge runs from November 17 through December 31. And the Holiday Challenge is a holiday shopping bargain as the price is free! Beginning in November, participants can sign up directly at www.ESMMWeighLess.com. Local residents registering with the Atchison County Extension Office will also be entered in a local holiday gift certificate drawing.
NEW BEGINNINGS ~ Jack Albright
Green Pastures For Refreshing Sleep
My Shepherd makes me lie down in green pastures beside still water. Psalms 23:2.
This pastoral scene invites most sheep, and elderly humans, to accept the invitation for a nap. However, many sheep, and humans, regardless of age, find it almost impossible to sleep.
Max Lucado writes in his book, Traveling Light, that insomnia is a major health problem for millions of people. In spite of memory foam mattresses, sculptured pillows, and relaxing music, some people cannot get a good night's sleep. He says, "Since 70 million Americans aren't sleeping enough, that means one-third of our country is dozing off at work, napping through class, or sleeping at the wheel of a vehicle. Thirty tons of aspirins, sleeping pills and tranquilizers are consumed every day! The energy gauge on the dashboard of our forehead says empty."
Philip Keller tells us in A Shepherd Looks At Psalms 23, that sheep have a similar problem. He lists four requirements that sheep must have in order for them to lie down and sleep. It is obvious that humans share these same symptoms:
(1) "Owing to their timidity sheep refuse to lie down unless they are free of fear. (2) Because of the social behavior within the flock, sheep will not lie down unless they are free from friction with others of their kind. (3) If tormented by flies or parasites, sheep will not lie down. Only when free of these pests can they relax. (4) Lastly, sheep will not lie down as long as they feel in need of finding food. They must be free from hunger."
Among sheep, the flock that is restless, discontented, always agitated and disturbed never does well. It also applies to churches.
I was pastor of local churches for 30 years and notice a strong similarity between church members and sheep. I recall an interesting conversation with a church member who complained that our attendance was dropping off. It is significant that he had recently resigned as an unsuccessful pastor of a church that was about to close its doors. He began sharing his concerns with these words: "Pastor, since my wife and I joined this church several months ago, we have noticed that the attendance has steadily declined. I feel that God wants me to make you aware that there is a growing discontent with your ministry here in this congregation."
It was later revealed that he and his wife had been backstabbing me. He is now in secular work.
Today pastors and priests are God's under-shepherds. They are highly responsible, but not totally responsible, for the well being of parishioners. Shepherds in Bible days were totally responsible for the care of their sheep. They often had to move their flocks to find water and green pastures. He provided everything they needed.
As a retired clinical chaplain I visited many churches in this area. I often saw and heard agitation, tension, rivalry and bickering in various congregations. I am convinced that parishioners, who cannot find rest, have taken their eyes off of the Great Shepherd.
Keller says, "I came to realize that nothing so quieted, and reassured the sheep, as to see me in the field. The presence of the master, the owner, the protector put them at ease as nothing else could. And this applied night or day."
There is no substitute for the knowledge that Christ, our Shepherd, is present among us. Christians, like sheep will rest better when we are free of fear, pests, friction, and hunger.
"You will keep him in perfect peace, whose mind is stayed on You." Isa. 26:3
LETTERS TO THE EDITOR
YESTERDAY'S PAPERS ~ John Schlageck, Kansas Farm Bureau
When I was a youngster my dad used to read two newspapers daily. His newspapers of choice were the Kansas City Star and Denver Post.
Both arrived on the same day and both contained the latest news from that date in history. The doodlebug or jitney brought the two papers from KC 358 miles to the east and Denver, 255 miles to our west. We farmed outside the small Sheridan County community of Seguin.
For you younger readers a doodlebug was the common name for a self-propelled railroad car. Doodlebugs sometimes pulled an unpowered trailer car, but were sometimes used singly.
They were popular with some railroads during the first to middle part of the 20th century. Jitneys provided passenger and mail service on lightly used branch lines, often in rural areas with sparse populations.
By operating these two-car trains in northwestern Kansas, the Union Pacific (UP) didn't need to use conventional trains consisting of a locomotive and coaches. Several railroads, mostly small regional and local networks, provided their main passenger services through doodlebugs in a cost cutting effort. This also freed up the UP to use its locomotives for the transportation of wheat, milo, barley and livestock.
Our home was located a little more than a block north of the tracks and from the time I saw my first train I was fascinated by the sound, smoke and the sight of these hulking metal monsters. I couldn't wait to see them, hear them, count the cars and eventually ride on one of them.
Doodlebugs were considerably quieter than the steam locomotives that carried millions and millions of bushels of grain from the breadbasket of the world where I grew up to hungry mouths across the globe. These two-car trains were typically equipped with a gasoline-powered engine that turned a generator which provided electricity to traction motors, which turned the axles and wheels on the trucks.
The doodlebug that stopped in our little village, population 50 with dogs and cats, usually came mid-morning, about 10:15. Back in those days you could almost set your watch by its arrival.
And that's how my dad received his two daily papers on the same day. A half century later after the rail lines were torn up and steam engines were a distant memory my dad subscribed to the Salina Journal. One of his neighbors, Elmer Reitcheck, subscribed to the Hays Daily News. After they'd read their copies they'd swap.
The funny thing about this is that Dad and Elmer were now reading yesterday's papers. To be more exact, it often took two days to receive their daily papers. That's right. With all our technology, and lightning quick U.S postal service required two days to deliver a paper 94 and 188 miles.
Talk about old news. You know the old saying, "That's a heck'uva way to run a railroad." Well, I can't remember how many times I heard my dad say, "bring back the railroads."
I guess, you could blame part of the demise of today's papers on transportation and the government, but then both take a beating daily anyway, so back to the story of doodlebugs and those days of yesteryear.
I took one of my first train rides on a doodlebug. I also accompanied my dad to see our relatives in Denver by way of the Rock Island Rocket.
That was nearly 60 years ago and the 250 mile trip on this streamliner took less than three hours. We literally flew across the plains traveling at speeds of 90 miles-per-hour in this red and silver rocket. It takes four hours to cover this same distance traveling on Interstate 70 today.
For my sixth birthday, I asked my parents for a train trip from Seguin to Oakley – about 50 miles. They obliged by buying me a ticket on the doodlebug. This slowpoke traveled half the speed of the Rocket – maybe less, but I enjoyed every minute.
During part of the trip the engineer allowed me to put my hand on the huge silver, metal throttle and as I told my friends later, "I drove the doodlebug part of the way to Oakley."
Bet I couldn't get anywhere near a train throttle or computer-operated engine room today. SOPs (standard operating procedure), rules and regulations being what they are.
Maybe I really didn't go on this train ride across the High Plains back in the mid '50s. Maybe this story is all a dream. Something I thought up to fill this column.
Don't count on it. It was real. It was a birthday I'll always remember.
Who knows, maybe one day trains will once again play a vital role in transportation on both coasts. One thing is certain, they won't carry newspapers anymore.
John Schlageck is a leading commentator on agriculture and rural Kansas. Born and raised on a diversified farm in northwestern Kansas, his writing reflects a lifetime of experience, knowledge and passion.
Dear Editor, In the weeks ahead as this political campaign heats up, your readers will be receiving postcards with a great deal of misinformation.
These postcards are an attempt to divert attention away from the real Kansas issues -- public education and runaway property taxes. I will be described as a Harry Reid, Nancy Pelosi, Barack Obama Liberal Democrat, which I am not.
I am a pro-life conservative Kansas Democrat which my 5-year voting record as your representative bears out. I am not a proponent of Obamacare, but I do support our rural hospitals and protecting Medicare.
Do not be misled by the intentional misrepresentation of my political views by my opponent in the barrage of postcards you will soon receive. He is running away from the disastrous results of the Brownback tax policy "experiment" and has no choice but to attack and mislead.
Steve Lukert srlukert @yahoo.com, (785-284-3623) 2420 Acorn Rd, Sabetha, KS 66534
OBITUARIES
Helen I. Nyhart-Gray, 103 years young, of Atchison, KS died Saturday, Sept. 26th, 2014 at her home surrounded by her family.
Funeral services will be held at 10:30 am on Thursday, Oct. 2nd, 2014 at the Becker-Dyer-Stanton Funeral Home with Rev. Jason Terpack, Pastor of the Cummings Christian Church officiating. Burial will follow in the Sunset Memory Gardens, Atchison, KS. The family will receive friends from 6:30 to 8:30 pm on Wednesday at the Becker-Dyer-Stanton Funeral Home. Memorial contributions are suggested to the Cummings Christian Church or the Atchison Project Concern-Meals on Wheels Program and may be sent in care of the funeral home. Condolences to the family may be left online at www.beckerdyer.com.
Helen Irene Victoria Potts was born on May 4, 1911 in Dunavant, KS the daughter of George Daniel and Winnie Fern Dell (Long) Potts. She graduated from Atchison High School in the Class of 1931. Helen worked as a clerk for the former Ramsey's Department Store and at the Horton Garment Company as an inspector until her retirement in 1976. She was a member of the Cummings Christian Church, former member of the Atchison Methodist Church. She was also a charter member of the Curlew EHU Unit, was a member of the KAW Valley Quilting Guild and the Northeast Kansas Quilters Guild. She taught quilting for Tuesday- night Quilters, was a member of the 538 Club, served as a sewing leader for 4-H, and enjoyed traveling and partying and being hostess at her home. Helen had made quilts for the Amelia Earhart Home and had several quilting displays at the Atchison Library. She had several quilts featured in quilting publications.
Helen was married to Sylvester W. "Pete" Nyhart on Aug. 1, 1932 in Hannibal, MO. Mr. Nyhart preceded her in death on April 15, 1987. She was later married to Calvin Gray on Oct. 1, 1998. Mr. Gray preceded her in death on May 29, 2001. Survivors include a son, Sylvester O. (Shirley) Nyhart, Leavenworth, KS, two daughters, Darlene "Sue" (Ron) Dorssom, Atchison, KS, and Victoria Louise "Vicki " (Rex) Pickering, Atchison, KS; a brother, Dan Potts, Emporia, KS, a sister, Rosalie Miller, Lenori, NC, nine grandchildren, sixteen great grandchildren and two great great grandchildren. Her parents, both husbands, two brothers, Henry and Frank Potts, and ten sisters, Olive Haynes, Mentie Potts, Lottie Bangs, Gettie Repstine, Hazel Baumgart, Dorothy Sheldon, Floy Austin, Lucy, Barbara, and Nancy Potts preceded her in death.
GOVERNMENTAL NEWS
Unapproved minutes of the September 23, 2014 Meeting of the Atchison County Commission
Pursuant to the law the board met in Regular Session with Chairman Jeff Schuele called the meeting to order at 1:00 pm with Commissioners Mike Bodenhausen and Henry W. Pohl was present. County Clerk Pauline M Lee recorded the minutes. County Counselor Pat Henderson also present at the meeting.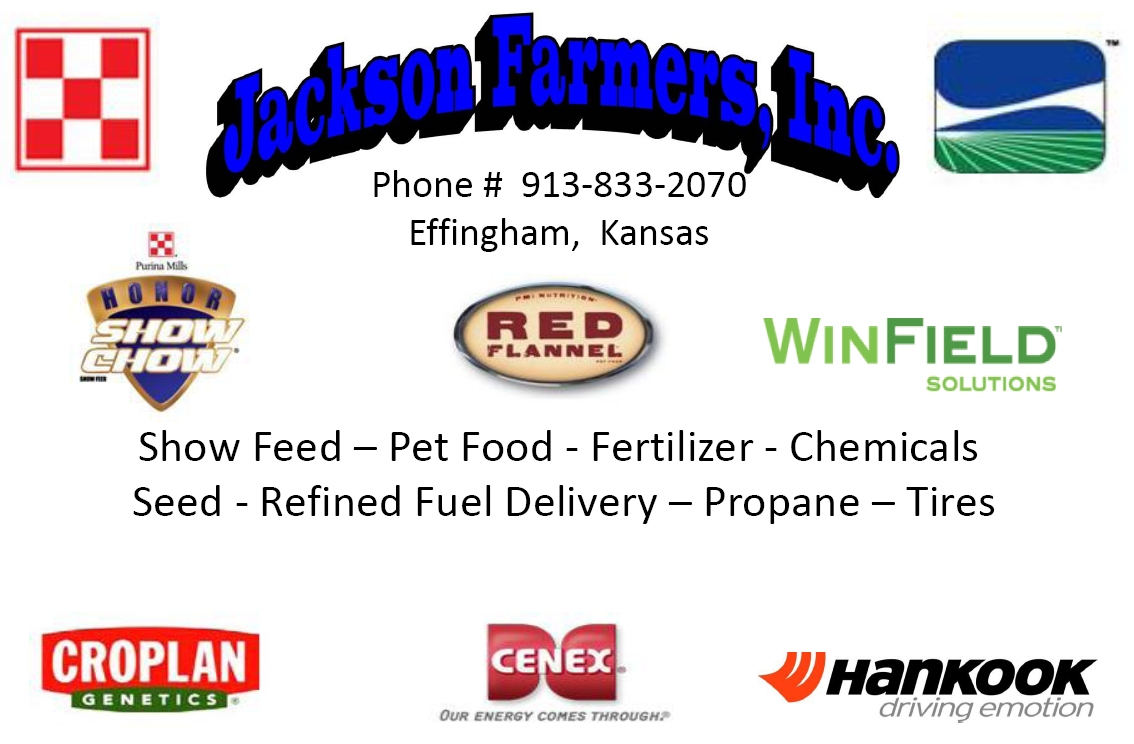 Board recited the pledge of allegiance.
Minutes of September 17th were reviewed by board, Commissioner Bodenhausen made a motion to approve the minutes with a spelling correction on paragraph three instead of Kilt should be kealt, Commissioner Pohl second with Chairman Schuele calling for a vote, all voted aye, motion carried.
Committee meetings: Commissioner Bodenhausen said he had a meeting last Thursday, September 18th with NEK-CAP.
Matt Dorssom, Road and Bridge Superintendent appeared with a request for tire for dump truck, total cost $543.63, request approved.
Gail Statler, County lake called with prices for propane fills for county lake, Jackson Farmers, $1.67 and Consumer Oil, $1.69 per gallon, she told the board that they were under 30 percent, Commissioner Bodenhausen made a motion to have Statlers contact Jackson Farmers to fill their propane at $1.67 per gallon.
At 1:15 pm Commissioner Bodenhausen made a motion to open the budget hearing for the 2015 Proposed County Budget, Commissioner Pohl second with chairman Schuele calling for a vote, all voted aye, motion carried. 3-0.
Commissioner Bodenhausen said that a he could not support the adoption of the budget as it stands, couple of things, found some errors and revenue needs to be fixed in general fund and Health insurance premiums need to be adjusted. Chairman Schuele requested that they adopt the 2015 county budget as published, called for a vote, Chairman Schuele voted aye and Commissioners Pohl and Bodenhausen voted nay, motion failed. 1-2 Commissioner Bodenhausen requested that the commissioners have a special meeting on Thursday, September 25th to present and approve a different budget to be published for hearing, time of meeting will be 9:00 am till finished.
Commissioner Bodenhausen made a motion to come out of the budget hearing at 1:21 pm with Pohl second and Chairman Schuele calling for a vote, all voted aye, motion carried.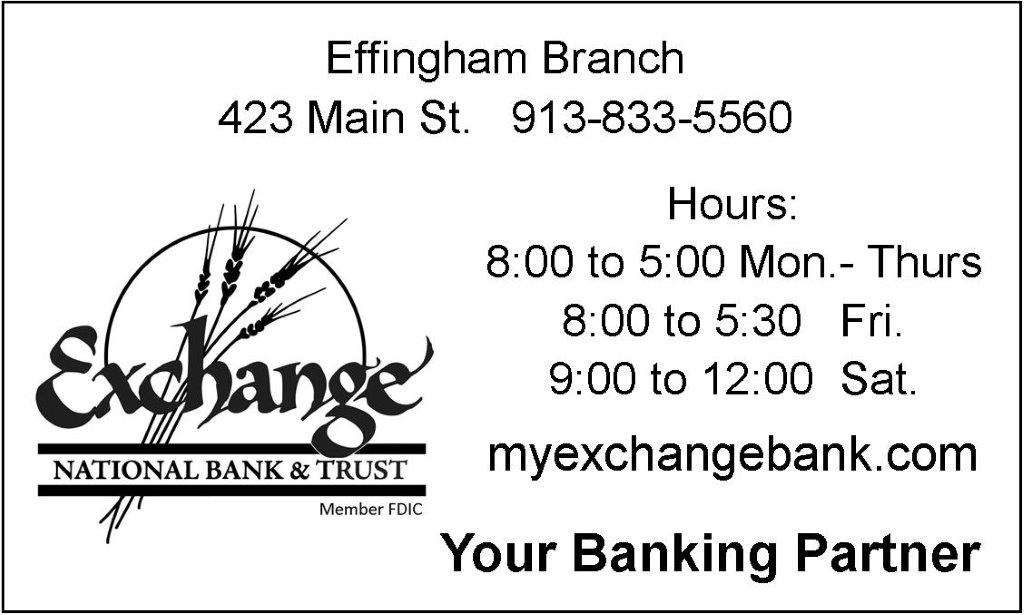 County Counselor, Pat Henderson presented to the board a resolution for rules at the Atchison County Lake for their consideration. Mr. Henderson went over the resolution with the board, Commissioner Bodenhausen made a motion to approve Resolution No. 2014-1396 as presented with Commissioner Pohl second and Chairman Schuele calling for a vote, all voted aye, motion carried, 3-0. Resolution will be published for three consecutive weeks before becoming effective.
Courtney Calhoon, from Administrative office appeared with bills for Commissioner approval for that week.
Board approved an invoice from Kansas City Area Development Council in the amount of $7500.00 for Director of Community Development.
Board approve the payment to NACO National Association of Counties in the amount of $450 for 2015 membership dues.
Board signed a letter of support to Project Concern to the Courtney Turner Trust.
Board received a letter of statistical and procedural compliance from Kansas Department of Revenue of substantial compliance within the county appraiser's office.
Board received a letter from Kansas Department of Health and Environment on a proposed Kansas Water Pollution control permit for Cargill Inc.
Board received a copy of a letter from Doniphan County stating that they will be terminating their agreement and withdrawal from the Northeast Kansas Regional household Hazardous Waste Program.
Joe Bowen, Maintenance appeared with the plans for the Memorial hall Plaza renovation. Joe told the board that they have two bids one from Betts Construction and one from Bottorff, Betts was low bid but said that they could not do the work right now, so they went with Bottorff. Joe presented the board with a requisition for the county share of the project, Commissioner Bodenhausen made the motion to approve the request in the amount of $21,880 for the Memorial hall plaza project, Commissioner Pohl second with chairman Schuele calling for a vote, all voted aye, motion carried.
Joe also told the board that Anderson Windows called him about windows for the courthouse, under no obligation to get quotes, he is waiting to see if they would be able to do the court room windows.
Joe also told the board still looking into grants for ambulance building and ambulances.
Commissioner Bodenhausen made a motion to go into a personal matter of a non-elected personnel for 15 minutes and to come out at 3:00 pm, Commissioner Pohl second and Chairman Schuele called for a vote, all voted aye, motion carried. County Counselor Pat Henderson was present for the session.
Board reopened at 3:00 pm no decision made.
Chairman Schuele told the board that he was approached by Don Ball about getting a meeting together to talk about the Sports Complex Funding.
Board also said that they will be hosting the next Northeast Kansas Commissioners Meeting.
Commissioner Pohl talked to the other two commissioners that since they are compensating mileage to Nathan Eberline, KAC to come and be on the interview panel, he felt that they should give something to the other two people who sat on the panel. He said he would stop at Chamber and get gift certificates and pay for them and would subtract off of what he owes back from registration from the county commissioners annual conference in May and would pay the difference back to the county.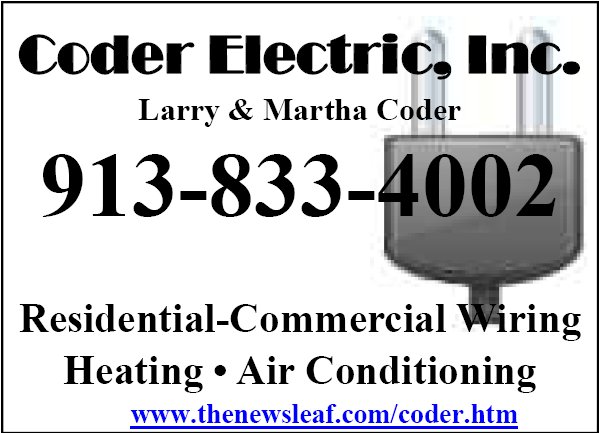 Commissioner Bodenhausen made a motion to go into an executive session on an attorney client privilege for 20 Minutes and to come out at 3:30 pm and to adjourn regular meeting at that time. Commissioner Pohl second the motion with Chairman Schuele calling for a vote, all voted aye, motion carried. Pat Henderson, County Counselor was present for the session. Attest: Pauline M Lee, County Clerk
Thursday, September 25, 2014
Pursuant to the law the board met in Special Session with Chairman Jeff Schuele calling the meeting to order at 9:00 am with Commissioners Mike Bodenhausen and Henry W. Pohl was present. County Clerk Pauline M Lee recorded the minutes.
Board recited the pledge of allegiance.
Commissioner Bodenhausen handed out revised 2015 county budget papers to the other two commissioners. Commissioner Bodenhausen said most of the increases were due to health insurance and changes in some of the benefit rates, plus decrease in revenue. Commissioner Bodenhausen said that deputies in the sheriff's office have a different county rate 22 % for their KPERS than the other employees, which is 9%. He also told the board that IT did not budget for Roger Denton benefits, increased budget by $10,000. In Emergency management budget the Director will have all of his health insurance come out and the Noxious Weed Director will have all of her health insurance come from noxious weed budget .
Charles Perdue asked if Rescue personnel are covered under liability, Board said yes they have to be covered.
Commissioner Bodenhausen said that with the changes it figures a little more than half of a mill from first publication.
Commissioner Bodenhausen made a motion to republish the 2015 County Budget for Saturday, September 27th and to hold the hearing on October 7th at 1:15 pm, Commissioner Pohl second with Chairman Schuele calling for a vote, Commissioners Bodenhausen and Pohl voted aye, Chairman Schuele voted nay, Chairman Schuele does not support increasing the mill when they have places in budget to cut. motion carried 2-1.
Charlie Perdue asked the commissioners if they all worked on the budge, Commissioner Bodenhausen said that they did, Commissioner Bodenhausen said that they got a call on Health Insurance and it was going up 5% 4.1% on all insurance policy, plus had to reduce a revenue and refigure benefits. Charlie had other questions on health insurance.
Charlie asked about radio system, He heard from rural fire departments that they will have to get new radios, do not have the funding, Commissioner Pohl said that he certain places they cannot get a hold of deputies, with new system it will state wide and radios will be paid out of county wide sales tax and rural fire departments are included in replacement.
Charlie asked about the HR position, Board said that they went through three panels on interviewing, tech panel, Employee panel and commissioners, Commissioners said that they made an offer and have hired Jamie Madison to be the new HR Director at a starting wage of $43,500 and she will start October 13th.
Charlie asked about the increase in mill levy, Commissioner Pohl said that they had to increase and he didn't want to run out of money they had to cut some departments.
Commissioner Bodenhausen made a motion to adjourn at 10:51 am with Commissioner Pohl second and Chairman Schuele calling for a vote, all voted aye, motion carried. Attest: Pauline M Lee, County Clerk
ENDANGERED SPECIES ACT FIGHT TO BE SETTLED IN TULSA, NOT WASHINGTON D.C.
TOPEKA – (September 23, 2014) – A federal judge has decided a lawsuit challenging increased federal regulation of economic activity and land use in the area that is habitat for the Lesser Prairie Chicken will be litigated in Oklahoma and not transferred to Washington, D.C., Kansas Attorney General Derek Schmidt said today.
The decision yesterday by U.S. District Judge James H. Payne is the second time in the last two months that the federal judiciary has rejected an attempt by the federal government to move the litigation from Oklahoma to Washington, D.C.
"This is good news for Kansas," Schmidt said. "It means our case will be decided here in our region where the actual effect of heightened federal regulation is already being felt by landowners, energy producers and other affected parties. The case will not be sent to Washington where it would be at risk of becoming just another abstract bureaucratic fight."
Kansas, Oklahoma and North Dakota filed suit in April challenging the decision by the U.S. Fish & Wildlife Service to list the Lesser Prairie Chicken as "threatened." Nebraska and the New Mexico Department of Game and Fish also are requesting to join in the litigation.
Farmers, ranchers, oil and gas producers, and others in western Kansas already have expressed concern that the new regulation has had a chilling effect on economic activity in the region. Kansas state wildlife officials have said the new federal regulation is not necessary because state conservation efforts already were underway and have increased the population of the species.
Schmidt said he hopes the lawsuit now can proceed to the merits of the Kansas claims.
CONSUMER ALERT: ATTORNEY GENERAL,
BETTER BUSINESS BUREAU WARN OF CONSUMER SCAMS WITH FOREIGN TIES
TOPEKA – (September 24, 2014) – Kansas Attorney General Derek Schmidt today warned consumers that an online company selling machinery is fraudulent and attempting to trick consumers into wiring money overseas.
Superior Heavy Machinery, an online entity claiming a Minnesota address, purports to sell used heavy equipment by posting online ads through a well known trading website. Consumers are then asked to wire money to a "parent company" in England before delivery of the equipment can be made. Responding to a consumer complaint about this suspicious activity, the attorney general's Consumer Protection Division investigated and determined that Superior Heavy Machinery is a fictitious company. Similar complaints from consumers in other states have resulted in the Better Business Bureau deeming this company fraudulent as well.
"This is another great reminder not to wire money overseas or to people you don't know," Schmidt said.
To avoid falling victim to fraudulent online entities such as Superior Heavy Machinery, follow these tips:
· Watch out for requests to wire money overseas or domestically, or to place funds in escrow with a third-party company. Fraudulent online entities will commonly reference another company in an effort to appear more legitimate. Research these companies – if you can't find any information on them, it should be a red flag.
· Don't fall for offers that sound too good to be true. Ask the salesperson to send you written materials; take the time to do your research and don't allow yourself to be pressured.
· Don't let a fancy website sway you. Be sure to verify that the company has a track record. Be leery of companies that just "pop up" on the radar seemingly out of nowhere.
Consumers who believe they may have been the victim of a scam should contact the attorney general's office by calling (800) 432-2310 or online at www.InYourCornerKansas.org .
EMPORIA WOMAN SENTENCED TO MORE THAN 7 YEARS
FOR MISTREATMENT OF DEPENDENT ADULT
EMPORIA – (September 26, 2014) – An Emporia woman was sentenced today to more than seven years in prison for mistreatment of a dependent adult and conspiring to mistreat a dependent adult, Kansas Attorney General Derek Schmidt said.
Dalene Miller, 56, was sentenced to 91 months in the Kansas Department of Corrections by Judge W. Lee Fowler in Lyon County District Court. In July, Miller was convicted of the charges by a Lyon County jury following a four-day trial. The case stemmed from a complaint sent to Adult Protective Services in May 2011.
An investigation by the attorney general's Medicaid Fraud and Abuse Division and the Lyon County Sheriff's Office discovered that between July 2011 and January 2012, Miller acted as durable power of attorney and a trustee for her mother-in-law and made purchases including a house, farm and truck while her mother-in-law's expenses went unpaid.
Assistant Attorney General Stefani Hepford prosecuted the case with assistance from the Lyon County Attorney's Office.
Charges remain pending against Miller's husband, Rick Miller, who is scheduled to face trial in November. He is presumed innocent unless and until proven guilty.
SCHMIDT ASKS COURT TO DISMISS SCHOOL-BILL LAWSUIT
TOPEKA – (September 22, 2014) – Kansas Attorney General Derek Schmidt today asked a state court to end a lawsuit challenging the school-funding law enacted in April by the Legislature.
Schmidt filed the motion to dismiss the lawsuit, which was filed in August by the Kansas National Education Association (KNEA), in Shawnee County District Court in Topeka. The filing is the State's first formal response to the lawsuit.
"At its core, KNEA disagrees with the Legislature's policy choice to amend the Kansas statutes regarding teacher dismissal and termination of teacher contracts," Schmidt wrote in his filing. "Rather than attack that issue directly, the KNEA raises an abstract challenge to the process by which the Legislature enacted the law."
Schmidt argues that the KNEA lacks standing to challenge the law, that no actual controversy has yet arisen under the new law, and that the education bill enacted by the Legislature complies with the state Constitution's requirement that each bill contain only a single subject.
Allowing the lawsuit to proceed, Schmidt argues, could put in jeopardy more than $134 million in K-12 spending that was provided by the new law. That spending is being used in schools throughout Kansas during the current school year.
The case is Kansas National Education Association v. State of Kansas, et al., in the District Court of Shawnee County, Kansas, Case No. 2014-CV-789.
Kansas Common Sense
Response to ISIS Deserves Full Debate in Congress
This week, Congress voted on a continuing resolution (CR) to keep the government funded through December 11. Continuing resolutions have become the norm on Capitol Hill over the last few years as Washington consistently fails to fulfill its basic duty of passing annual appropriations bills. The CR included an amendment to provide $500 million in funding authority for arming and training Syrian rebels in the fight against the Islamic State of Iraq and Greater Syria. (ISIS). I voted against passage of the CR because I believe ISIS is a real threat to the safety and security of Americans. The U.S. response and policy toward ISIS deserves more than a few sentences in a $1 trillion stopgap spending bill passed moments before adjournment for the mid-term elections. The Administration has portrayed that we are taking action to reduce the viability of ISIS, while it is more likely we are arming and training rebels that will ultimately use the weapons against our allies. There must be a discussion about the safeguards needed to ensure we aren't arming the next Taliban or Al Qaeda 10 years down the road. These weapons could also quickly fall into the arms of ISIS – one must only look to the terrorists' success overrunning Iraqi troops to gauge the likelihood of these weapons being used against us.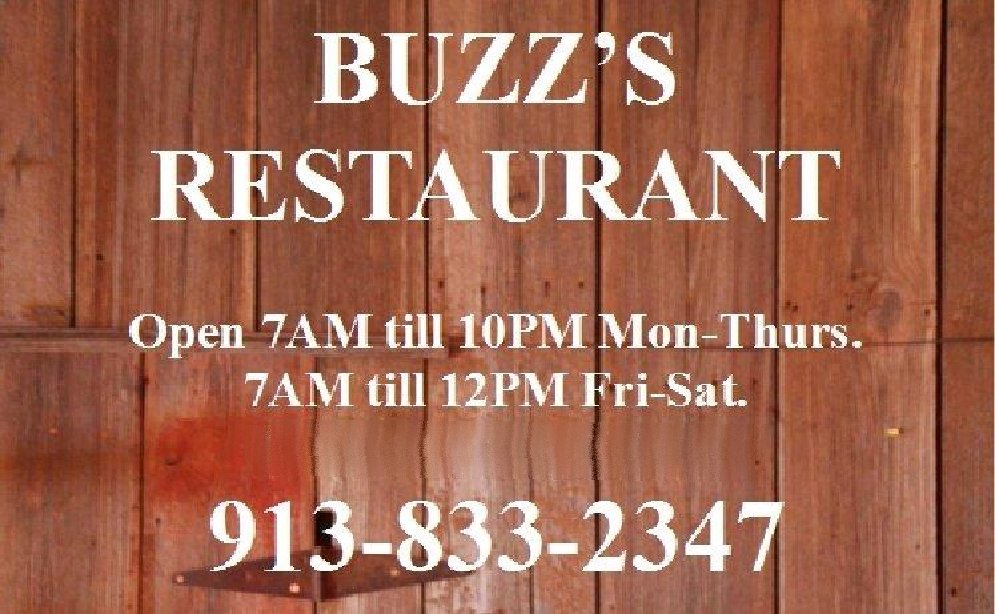 While I believe forceful and effective action must be taken to successfully confront ISIS, our course of action deserves a full and open debate by Congress for the benefit of the American people. Too many Presidents have begun a battle trying to convince Americans that not much will be required for victory and that we can have success without sacrifice. The fight against ISIS must be well planned and thought out in order to earn the support of the American people.
Highlighting the Value of Hometown Financial Services
On Tuesday, the Senate Banking Committee held a hearing at my request on the state of small lenders. The hearing was intended to examine in greater detail whether federal regulations are preventing economic growth. I had the opportunity to question regulators like the Federal Deposit Insurance Corporation (FDIC), the Office of the Comptroller of the Currency (OCC), the Federal Reserve, the National Credit Union Administration (NCUA) and a representative of the Conference of State Bank Supervisors.
I am concerned that failure to address the growing federal regulatory problem in Washington D.C. will prevent our hometown lenders from investing in their communities. Only that local loan officer will be able to determine if a farmer is worthy of one more year of credit to put another crop in the ground or if a grocery store is doing well enough to get the capital necessary to fill the shelves. The federal government should not inject itself in those decisions. I have introduced several bills such as S. 1349, the Community Lending Enhancement and Regulatory Relief Act or CLEAR Relief Act and S. 727, the Financial Institutions Examination Fairness and Reform Act that would help make certain that the institutions can remain an important part of the local fabric. To watch my comments, click here.
Here is an excerpt from the hearing:
"A primary motivation for me to serve in Congress has been a belief in the value of rural America. Relationship banking is a significant component of whether or not many of the communities I represent have a future. It is only that community financial institution that's going to make a decision about loaning to a grocery store in town. It's only that entity that's going to decide that that farmer is worthy of one more year of credit…And so as we develop policies in Washington, D.C., that make everything so uniform – a cookie-cutter approach to lending – it means that many of my constituents in the communities they live in will have a much less bright future, and a significant reduction in the opportunity to pursue their farming and business careers and occupations."
GAO Report: HealthCare.gov Still Security Risk
This week, the nonpartisan Government Accountability Office (GAO) released a report detailing ongoing problems with the security of the Obamacare website – HealthCare.gov. More than a year since its launch, GAO raises concerns that HealthCare.gov users continue to face a serious risk of having their personal information – including Social Security numbers, income and employment records, and tax returns stored by the system – stolen by fraudsters and identity thieves. The Administration has consistently kept Congress and the public in the dark about the serious security concerns with the Obamacare website.
I am a sponsor of two commonsense bills to increase transparency surrounding Obamacare's implementation and help address the serious privacy and data security concerns associated with the law. The Exchange Information Disclosure Act (S. 1590) requires the Obama Administration to disclose detailed information about the performance of the Obamacare health insurance Exchange website, HealthCare.gov. The other bill, the Health Exchange Security and Transparency Act (S. 1902), would increase the Administration's responsibility for safeguarding personal information of Exchange users in response to growing security concerns about the website. This is not about politics, this is about personal security and privacy. The House of Representatives passed its own version of both bills with broad, bipartisan support, yet the Senate Majority Leader has yet to bring the bills up for a vote in the Senate.
Access to Health Care for Veterans
During a hearing with the Senate Veterans Affairs Committee two weeks ago, I questioned VA Secretary Bob McDonald about the persistent challenges veterans experience with access to health care that must and can be remedied immediately. To highlight the difficulties facing our veterans, I shared the personal stories of Kansans, one of whom was Mr. Larry MacIntire. Larry was forced to drive three hours from Plainville to Wichita to get a cortisone shot in his shoulder. He travels to Wichita several times a month for other minor procedures, which is incredibly frustrating because the local hospital, Rooks County Medical Center, has the ability to provide such care. Secretary McDonald agreed that it is unnecessary for Mr. MacIntire and many other veterans like him to experience this burden of travel when they should be allowed to access care closer to home. I am pleased that the Secretary also believes that veterans should be able to receive timely, quality care regardless of where they call home.
This week, I am happy to report that Mr. MacIntire was contacted by the Wichita Dole VA Medical Center and informed that another upcoming procedure for an MRI was scheduled at the Hays Medical Center, easing the burden of a long drive to Wichita and allowing him to receive the exam closer to home. This is great news for Mr. MacIntire, but there are many more veterans in Kansas that face a similar situation who haven't received a phone call informing them of an easier option for accessing care. Mr. MacIntire's story should be the rule, not the exception and Secretary McDonald has committed to me that he will do what is in the best interest of the veteran. As we wait on the VA to formally implement the Veterans Access, Choice and Accountability Act – the legislation passed to help – the Secretary must make certain that the choice to access timely and quality health care is available to all veterans who are either waiting too long for an appointment or driving unnecessary distances to receive care in a VA facility. I encourage Kansas veterans to contact their local VA about accessing non-VA care locally and let me know if you experience push-back.
Attacking the West African Ebola Outbreak
The Ebola outbreak in West Africa is a health crisis of massive proportions. Ebola is a virus that causes fever, severe headache, vomiting, diarrhea, bleeding and stomach and muscle pain. Transmitted between humans through direct contact with bodily fluids, the virus often proves fatal for infected individuals. As of September 18th, the total number of probable, confirmed and suspected Ebola cases in the current outbreak was over 5,300, including over 2,600 deaths. With no proven vaccine or treatment currently available and with the outbreak continuing to escalate, fear and concern have risen across the globe. On Tuesday, I participated in a Senate hearing on the response to this health crisis. We had a distinguished panel of witnesses, including Dr. Kent Brantly, an American missionary physician who was successfully treated for Ebola in the United States.
While West Africa is facing the most devastating and unprecedented Ebola outbreak in history, Ebola can be stopped now by helping Africans and before it becomes a threat to the United States. The single most important thing that can be done to protect Americans is to stop Ebola at its source. And that is where the attention is needed now. There are several promising therapies and vaccines in the pipeline that hopefully will help with our long-term approach to fighting this virus. While it would be advantageous to have a proven drug therapy or vaccine to tackle the virus, there are basics we can provide now to significantly help those infected and to prevent the spread of disease. These include providing a trained medical workforce to coordinate activities on the ground, educating local communities about Ebola and how it is transmitted, supplying basic medical equipment like masks and gloves, and assisting the governments in West Africa to strengthen their public health systems and emergency response infrastructures. We need to declare war on Ebola. This requires a global response and the United States needs to provide the necessary leadership to make certain that the war is won. Click here to view my remarks at this hearing. Also, click here to read an editorial I wrote about attacking the Ebola outbreak that was published on CNN.com.
Honoring Kansas Heroes with an Honor Flight to the WWII
I was honored to welcome a group of World War II veterans from Kansas on Thursday as they visited their World War II Memorial in Washington D.C. It is inspiring to meet Kansans who sacrificed and served our country for the most noble of reasons – not because they believed in partisan politics, but because they believed in protecting our nation, their children and future generations. I am always mindful of their courage and duty when we welcome them to the memorial built in their honor. The sacrifices made by veterans for our freedoms and liberties should never be forgotten, and it is a privilege for me to join them during their time in our nation's capital.
The veterans and their guardians were flown to the nation's capital by the Kansas Honor Flight – a grassroots organization that has made it their mission to send our Kansas veterans to see the memorials built in their honor on the National Mall. These individuals represent the best of America, and it is due to their extraordinary sacrifices that we enjoy the freedoms we have today.
Kansas State Fair
The 2014 Kansas State Fair wrapped up on Sunday, September 14th. I hope you had an opportunity to visit the fair in Hutchinson and experience the exciting rides, wonderful foods, educational exhibit halls and livestock barns. Going to the fair and visiting with Kansans is one of my favorite traditions each year. Congratulations to the Kansas State Fair Board on another successful fair. Please take a moment to watch this video, which is a great recap of the annual, 10-day celebration of our state.
Congratulating the Kansas Wheat Commission
Congrats to the Kansas Wheat Commission for being selected to receive an investment award from the Economic Development Administration for the construction of a greenhouse and head house complex at the Kansas Wheat Innovation Center in Manhattan. The project will double the greenhouse space at the innovation center and be used to expand and enhance public-private collaborative research and commercialization in wheat biotechnology. I was happy to support this investment because the existing greenhouse space proved too small for the innovation center's ambitious research program.
The work being done at the innovation center is crucial not just for Kansas farmers, but to the future of agriculture globally. The innovation center's research program is focused on increasing genetic diversity and yields. With global demand for wheat expected to increase by 60 percent over the next 50 years, it is essential that we continue to invest in agriculture research and development. I am proud that Kansas continues to lead the way.
Prize-Linked Savings Legislation Passes House
This week, the House of Representatives passed the American Savings Promotion Act (H.R. 3374), companion bill to legislation I introduced in the Senate (S. 1597). This development demonstrated that the bill has broad, bipartisan support and represents smart and sensible policy that ought not be derailed by campaign politics. At a time when 44 percent of Americans have less than three-months worth of savings, this legislation will enable financial institutions to offer new products that will help Americans develop healthier personal finance habits that can protect their financial future. As the 113th Congress enters its final months, the Senate should act swiftly to schedule a vote on this commonsense bill and get it to the President before the year's end. To learn more about this legislation and how prize-linked savings can promote high savings rates and economic mobility, I encourage you to read this article I recently wrote in Business Insider.
Tribal General Welfare Exclusion
Congress last week unanimously passed H.R. 3043, the Tribal General Welfare Exclusion Act. I had introduced the Senate version of this legislation, S. 1507, to exclude general welfare benefits provided by tribal governments from taxable income. This protects tribal sovereignty from an encroaching IRS by treating tribal governments the same as state and local governments. For our four Native American tribes in Kansas and those throughout the United States, tens of thousands will receive income relief that will bolster their local economies and improve their quality of life. The GWE is a bipartisan, commonsense bill that shows Washington can work to reduce the harmful effects of the federal government's intrusion on our lives. I look forward to President Obama signing this legislation into law soon.
Service Academy Selection Board
This week, I announced the members of my 2014 Kansas Service Academy Selection Board. The 20-member board will review applications and interview candidates who are applying for admission to U.S. Service Academies. These include the U.S. Military Academy, U.S. Naval Academy, U.S. Air Force Academy and U.S. Merchant Marine Academy. Those selected will enter the academies in June 2015.
Our country is fortunate to have so many intelligent, hard-working and patriotic young men and women interested in serving our country through the Armed Forces. I know the Selection Board will have a difficult time narrowing the field of qualified candidates, but I value their insight and thank them for their help in making difficult decisions. See below a full list of board members: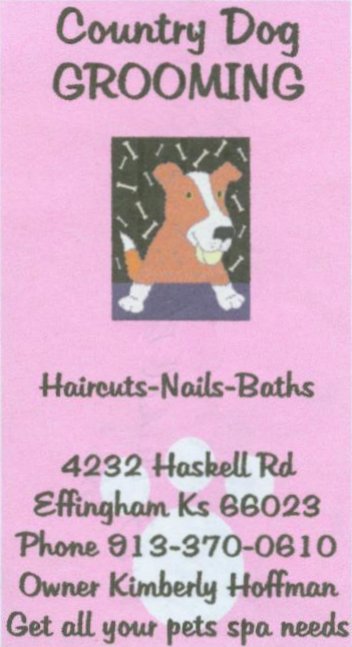 Maceo Braxton, III of Salina
Karen DeGraaf of Mulvane
Anne Emerson of Fort Scott
Nicholas Falcetto of Fort Leavenworth
Ernest Garcia of Overland Park
Steve Harmon of Emporia
Steve Hawley, Ph.D., of Lawrence
Robin Jackson, Ph.D., of Hutchinson
Ryan Kriegshauser of Topeka
Katrina Lewison of Manhattan
Ron Lucas of Goodland
Wendell Maddox of Kansas City
Jill McCarthy of Overland Park
Lynne Murray, Ph.D., of Baldwin City
Janet Nichols of Manhattan
Jayne Pearce of Wallace
Paula Ripple of Dodge City
Matt Treaster of Newton
Samuel Turner of Leawood
Ron Whitney of Emporia
Now Accepting Spring 2015 Internship Applications
I am now accepting applications for paid congressional internships in my Washington, D.C., and Kansas offices for spring 2015. An internship in my office – either legislative or communications – provides a unique opportunity to work closely with Senate staff on behalf of the state of Kansas. Legislative interns will gain a better understanding of the legislative process in the U.S. Congress, and develop knowledge and professional skills valuable to future career pursuits. Communications internships offer an intern the chance to learn about how political communications and the legislative process intersect, and gain practical knowledge about the inner workings of a fast-paced press office.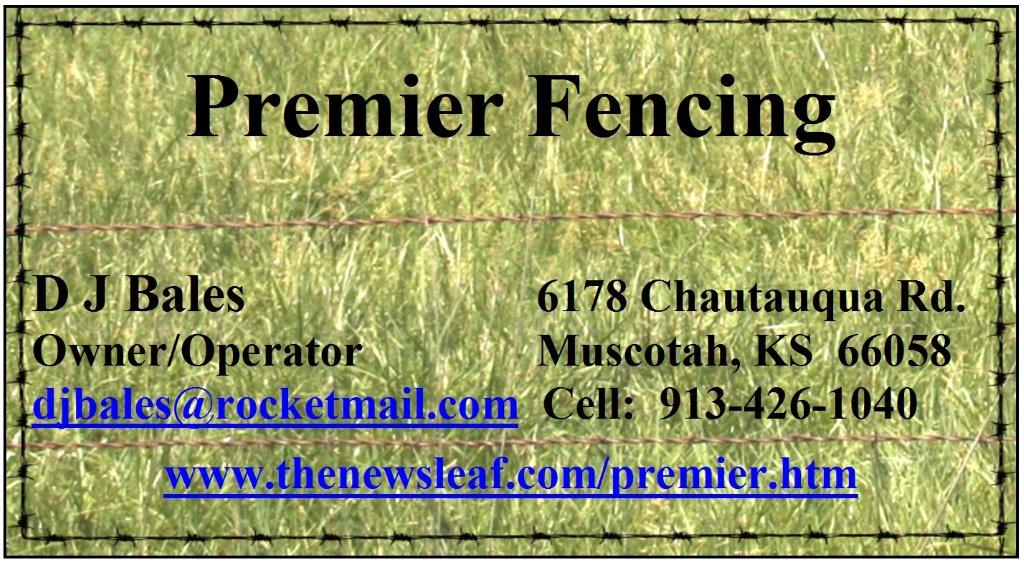 The application deadline for spring 2015 is November 1, 2014. Applications may be obtained and completed under the "Services" section of my website at www.moran.senate.gov. Applicants should submit a completed application form, resume, academic transcript, two letters of recommendation, and a cover letter explaining their interest in public service and addressing a policy issue of personal importance and a suggested recommendation to resolve that issue. Please submit required materials to: internships@moran.senate.gov.
Sens. Inhofe and Moran Voice Frustration on First Anniversary of Sec. Kerry Signing U.N. Arms Trade Treaty
WASHINGTON, D.C. – Today, the first anniversary of Secretary of State John Kerry's signature of the U.N. Arms Trade Treaty (ATT), U.S. Senators Jim Inhofe (R-Okla.) and Jerry Moran (R-Kan.) again expressed frustration with the administration's decision to sign U.N. ATT. Additionally, they are concerned with how the U.N. is handling the treaty's implementation.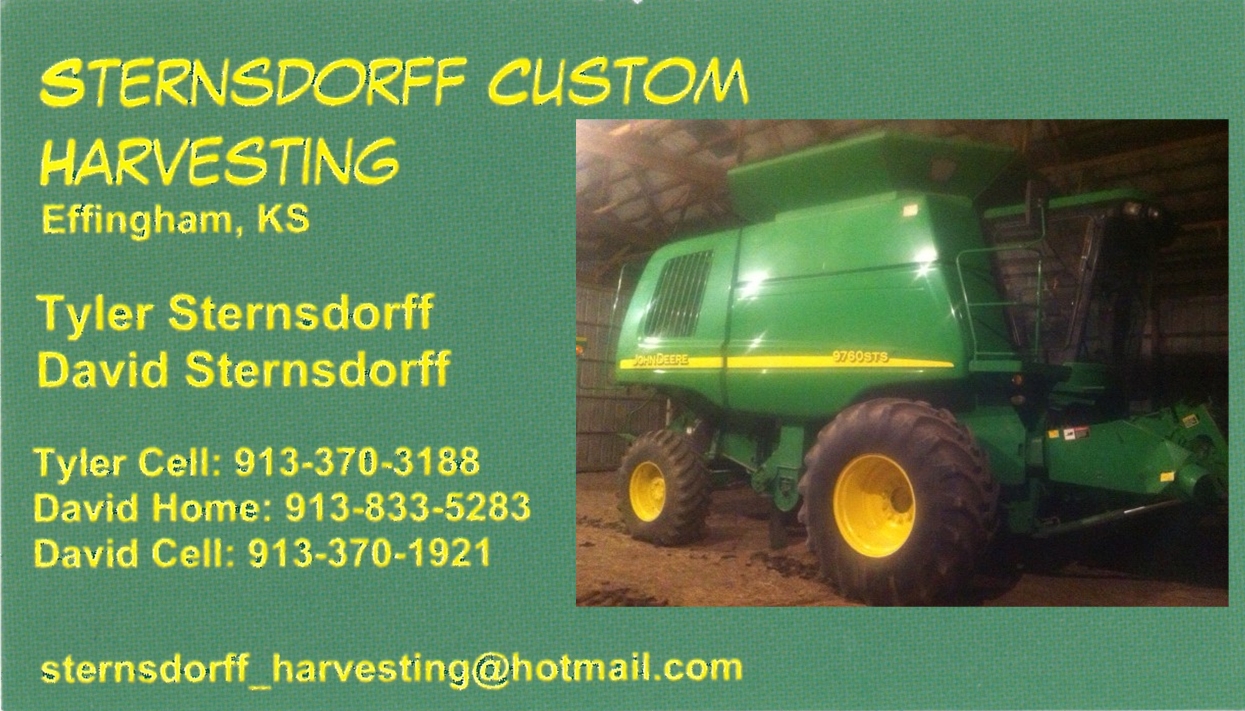 "It is deeply disturbing that the Government of Mexico, of all the nations in the U.N., has been selected to take the lead," the senators said in a letter. "Our concern is increased by the fact that the Mexican Government is working closely, and behind closed doors, with advocacy organizations that share its desire to expand the treaty's scope…If the Arms Trade Treaty were amended as Mexico desires, our worst fears about the Treaty's impact on our Second Amendment rights would be realized."
MISCELLANEOUS PRESS RELEASES
MGP Expands Schrick's Role to Support Growth
ATCHISON, Kan., September 29, 2014—MGP (Nasdaq/MGPI), a leading supplier of premium distilled spirits and specialty food ingredients, is excited to announce the appointment of Randy Schrick to the newly expanded position of vice president of production and engineering effective immediately.
In his new role, Schrick will support the company's long-term growth plans by assuming leadership of all production activities, in addition to his previous engineering leadership responsibilities. Among his priorities is using his leadership abilities and expertise to develop the skills and capabilities of others within the organization.
"Randy's credentials and professional accomplishments are extraordinary," said MGP President and CEO Gus Griffin. "His leadership qualities, combined with his vast experience and proficiencies in every aspect of our processes, make him ideal for mentoring others in the art and science of producing the highest quality alcohol products and ingredients for our customers."
Schrick most recently served as Vice President of Engineering since June 2009 and held the position of MGP's interim co-CEO from December 2013 to July 2014. He also served as president of the company's Pekin, Ill., joint venture operation, Illinois Corn Processing, LLC, from November 2009 to December 2011.
Starting as a distillery shift manager in 1973, Schrick worked his way up through the ranks at the company, building on his unique skills and talents and strengthening his business acumen every step of the way. He performed a host of management, production and engineering responsibilities through a series of top company leadership positions. These included roles as vice president of operations, plant manager, and corporate director of distillery products manufacturing. He additionally has been a master distiller for over 20 years.
Schrick holds a bachelor of science degree in physics from Washburn University, Topeka, and a bachelor of science degree in chemical engineering from Kansas State University, Manhattan.
About MGP Ingredients, Inc.
MGP is a leading independent supplier of premium spirits, offering flavor innovations and custom distillery blends to the beverage alcohol industry. The company also produces high quality food grade industrial alcohol and formulates grain-based starches and proteins into nutritional and highly functional ingredients for the branded consumer packaged goods industry. The company is headquartered in Atchison, Kansas, where a variety of distilled alcohol products and food ingredients are manufactured. Distilled spirits are also produced at company facilities in Lawrenceburg, Indiana. For more information, visit mgpingredients.com.
American Farm Bureau Federation Names Kansas Lawmakers
'Friends Of Farm Bureau' For The 113th Congress
Manhattan – The American Farm Bureau Federation has named four Kansas lawmakers as 'Friends of Farm Bureau' for the 113th Congress.
Sens. Pat Roberts and Jerry Moran and Reps. Lynn Jenkins and Kevin Yoder were officially announced as recipients of the prestigious award this week.
"We are certainly proud to have these worthy Kansas lawmakers gain this national recognition," KFB President Steve Baccus said. "They epitomize what Congressional representation should be, something that is becoming more rare in Washington, D.C."
The award is based upon voting records on AFBF's priority issues established by the Board of Directors, number of bills that a member has sponsored and co-sponsored, specific leadership role for Farm Bureau on priority issues, and how accessible and responsive that member is to Farm Bureau members and leaders.
FHSU ENTERS ROBOTIC AGE
ROBOTS DEVELOPED IN FRANCE WILL ENTER CURRICULUM FOR TEACHING, RESEARCH
HAYS, Kan. -- Robots have been a source of fascination for centuries, at least since Leonardo Di Vinci designed the first humanoid robot in about 1495, and the opportunity has come for Fort Hays State University to embrace robotic technology.
You might even say that the time is Nao.
Pronounced "now," Nao is an autonomous, programmable humanoid robot that was developed by Aldebaran Robotics, a French company headquartered in Paris. FHSU recently purchased two of the Nao robots, which will be introduced into the curriculum in various ways.
The two Nao robots are owned jointly by the Science and Mathematics Institute, Forsyth Library and the Division of Student Affairs. Dr. Paul Adams, director of the Institute and interim dean of the College of Education and Technology, received funding from the FHSU Foundation to acquire the two robots, with warranty, for a total of $30,500.
The robots are housed in the MakerSpace room in Forsyth Library, where they are available for research, teaching and public demonstrations. "MakerSpace is a place to learn about new tools and techniques, just like libraries have always been," Adams said.
When an inanimate object can behave in a human-like manner, it really does inspire a sense of fascination. That was evident on Friday and Saturday, Sept. 12 and 13, when FHSU faculty and staff, KAMS students, and teachers from Hays USD 489 gathered in Custer Hall for Nao training. For the 16- to 17-year-old students and the, ahem, slightly older professors, it was like Christmas morning. With knitted brows they hunched over the computer consoles like unwrapping a present, then reacted with obvious delight when the Nao carried out a programmed command.
The students from the Kansas Academy of Mathematics and Science at FHSU, the state's premier residential learning experience for qualified high school juniors and seniors, did not stay for the full training sessions. In just the few minutes they had, though, some of the KAMS students had successfully programmed simple commands into the robots.
"This will provide our students with an excellent opportunity to get involved with cutting-edge technology and apply it to research," said Dr. Roger Schieferecke, director of KAMS. "We believe we are the only college in the state that has them as part of the regular curriculum, so it gives our students a unique opportunity."
Robert Stokes, president of Stokes Educational Services, Carl Junction, Mo., and Bill Gill, CEO of William R. Gill & Associates, Pittsburg, Kan., conducted the training sessions. Stokes demonstrated how a Nao could be programmed to perform Michael Jackson's "Thriller," complete with music and accompanying dance moves. He said the Nao also could be used in teaching. For example, it could be programmed to recite Dr. Martin Luther King's "I Have a Dream" speech in Dr. King's voice and then respond to questions.
Stokes said the robots, with their 25 motors, 25 degrees of motion, and onboard camera and audio capabilities, could even be taught to play soccer. Four-member teams of Naos participate annually in the international RoboCup. They are not operated from the sidelines like a remote-control car, he emphasized. Rather, they are programmed ahead of time to perform independently. They can see the ball to shoot and defend, distinguish teammates from opponents, and decide on their own whether to pass the ball or shoot on goal.
As impressive and uncanny as it might be to watch the robots emulate human movements, it is their ability to act independently that has tremendous applications in education and medicine.
"It makes us better as a university because we're pushing the envelope in being innovative," Adams said. "Our students will learn how this can have value in the real world." Agreeing with Schieferecke, Adams said he believed FHSU was the only university in Kansas that is now using the robots in the general student population.
Stokes said research has shown that robots can produce significant results as an assistive device in both education and medicine. In one study, he said, a Nao was introduced into a group of autistic children who previously were unable to interact with their teachers. Within an hour, the children were interacting with the Nao, and, even more remarkably, their ability to interact transferred almost immediately toward their teachers. In medicine, he added, research has been done by sending a Nao home with a patient to monitor medicine and in attending to elderly patients with dementia who are less threatened by a robot than a person.
The robots provide a motivation in teaching because children have an intrinsic interest, and the children can learn to communicate a concept or an emotion by mimicking the robot. For example, Stokes said, a robot might instruct a child by saying, "When I'm angry, I pump my fist twice." Then the autistic child learns that he can express his anger by pumping his fist twice.
Carol Murray, school psychologist for USD 489 and the Hays Special Education Cooperative, said studies have shown that autistic children can interact with a computer longer than with a person, and they can interact twice as long with a robot as with a computer. "Major universities are looking at the efficacy of teaching children with autism and other developmental delays using Nao," she said, adding that she would do research with children at Lincoln Elementary School with help from teachers there who will determine what skills need to be taught.
"The lesson plan will be programmed into a Nao at Fort Hays State, and then we'll study which way they learn best, which way is most advantageous for the kids," she said.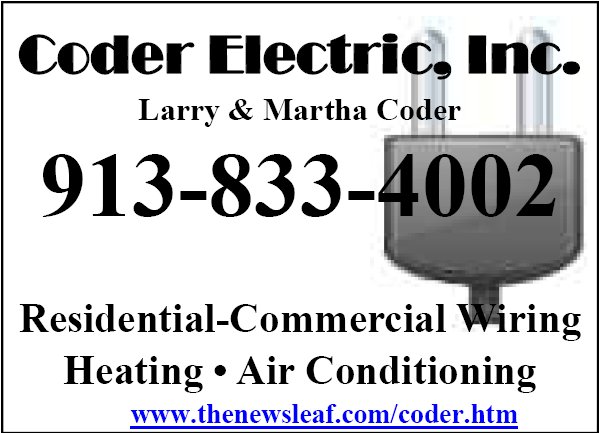 Dr. Diane Plunkett, assistant professor of teacher education at FHSU, will participate in that local research. Her doctoral dissertation was on the quality of interaction when assistive technology is involved, and she saw a demonstration of Nao last spring. "We thought, 'Wouldn't it be cool if …'" Now that "if" has become reality. She will take the robots into classrooms, working not only with children but also in teaching special ed teachers.
"Young children look at animation as very real, but not threatening," Plunkett said. "A robot can say something and it's perceived as neutral." For example, she said, a robot could ask, 'Do you need to use the bathroom?' and a child who otherwise might not be responsive would respond appropriately.
The next step, she said, would be to make robotic technology more available in the schools. "If it makes a difference for some children," she asked, "how do you get it to more children?"
Adams said he would start small in introducing the Naos into the FHSU curriculum. "We'll use it in research and marketing, but most of all in helping our students put their knowledge to use," he said.
MAY 2014 BENEDICTINE COLLEGE GRADUATES
ATCHINSON, KS (09/23/2014)(readMedia)-- Benedictine College in Atchison, Kan., has announced its May 2014 graduates. All of the following are residents of Atchison.
Humam AlMukhtar -earned a Master of Bus Administration degree, majoring in Master of Business Admin Michael Brubaker -earned a Master of Bus Administration degree, majoring in Master of Business Admin.
Aaron Cairo -earned a Master of Bus Administration degree, majoring in Master of Business Admin.
Morgan Gillihan -earned a Bachelor of Arts degree, majoring in Art.
Patrick Glancy -earned a Bachelor of Arts degree, majoring in History.
Bricen Henning -earned a Bachelor of Arts degree, majoring in Secondary Education Social Science.
Erin Hunninghake -earned a Bachelor of Arts degree, majoring in Mass Communications.
Kathleen Kiger -earned a Bachelor of Arts degree, majoring in History.
Nicoline Kuadzem -earned a Bachelor of Sci in Nursing degree, majoring in Nursing.
Danielle Mosher -earned a Bachelor of Arts degree, majoring in Elementary Education Special Education.
Sara Navinskey -earned a Bachelor of Arts degree, majoring in Secondary Education Chemistry.
Jeffrey Reimer -earned a Bachelor of Sci in Nursing degree, majoring in Nursing.

Christian Ryan -earned a Bachelor of Arts degree, majoring in History Philosophy.
Sarah Weber -earned a Bachelor of Sci in Nursing degree, majoring in Nursing.
Thomas Williams -earned a Master of Bus Administration degree, majoring in Master of Business Admin.
Stephanie Wood -earned a Bachelor of Arts degree, majoring in Accounting Finance.
Founded in 1858, Benedictine College is a Catholic, Benedictine, residential, liberal arts college located on the bluffs above the Missouri River in Atchison, Kansas. The school is proud to have been named one of America's Best Colleges by U.S. News & World Report as well as one of the top Catholic colleges in the nation by First Things magazine and the Newman Guide. It prides itself on outstanding academics, extraordinary faith life, strong athletic programs, and an exceptional sense of community and belonging. It has a mission to educate men and women within a community of faith and scholarship.
K-STATE ALUMNI ASSOCIATION DEDICATES KSU OBELISK AT K-STATE ALUMNI CENTER
MANHATTAN, Kan. – Hailing it as a symbol of the pride and loyalty of Kansas State University alumni and friends, officials of the K-State Alumni Association dedicated a new campus monument, the KSU Obelisk, during a ceremony Sept. 20 at the K-State Alumni Center.
Located at the east entry of the Alumni Center near the intersection of Anderson Avenue and 17th Street, the KSU Obelisk is an 18-foot, limestone and stainless steel sculpture that represents the Alumni Association's mission to preserve and share university traditions. It features the K-S-U letters, which are a prominent chant in the K-State Fight Song, and two bronze plaques depicting the words of both the K-State Fight Song and K-State's alma mater. Two sides of the monument are adorned with Wildcat paw prints in recognition of the university's mascot.
The KSU Obelisk was made possible through a gift from Dan and Cheryl Yunk, Manhattan, Kansas. Dan Yunk, who earned degrees from K-State in 1971, 1975 and 1987, is the former executive director and CEO of Kansas Farm Bureau. He serves as executive director of the Kansas Educational Leadership Institute and also is a member of the Alumni Association board of directors. Cheryl Yunk, who earned degrees from K-State in 1972 and 1979, is a retired educator for the Manhattan-Ogden School District.
"K-State has been such a significant part of our family for many years, and we wanted to help create a place where alumni and friends can return to campus and reflect on what K-State has meant to them," Dan Yunk said. "The KSU Obelisk is a wonderful addition to the other iconic landmarks on campus that reflect the rich history and legacy of K-State."
The KSU Obelisk was constructed and installed earlier this year by Compton Construction Company in Wichita, Kansas, owned by K-State alumni Gib Compton, a 1980 graduate, and Brenda Compton, who graduated in 1977. It was designed by Salina, Kansas, artists Richard "Dick" Bergen, a 1963 K-State graduate, and his son, Richie Bergen, who earned degrees from K-State in 1986 and 1998. Dick Bergen has created many sculptures that adorn the K-State campus, including the bronze Wildcat statue on the Johnson Terrace on the north end of the Alumni Center.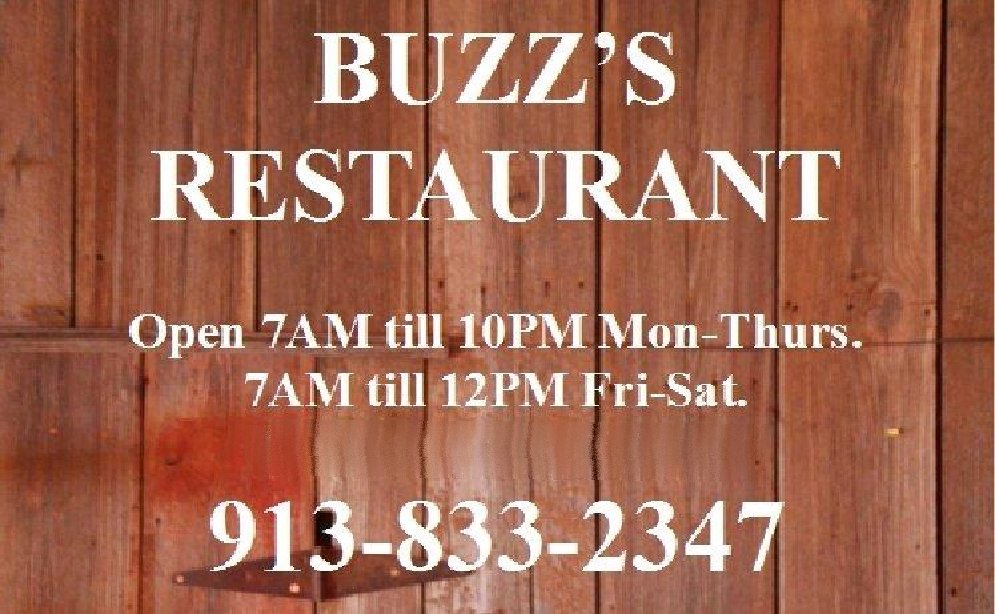 Amy Button Renz, president and CEO of the K-State Alumni Association, expressed appreciation to the Yunk family for their support, which made the statue a reality.
"Since the Alumni Center opened in 2002, we dreamed of adding a feature that shared the history of our alma mater and the K-State Fight Song," Renz said. "Dan, Cheryl and their family enthusiastically supported this vision, and today we celebrate what has fast become a new photo opportunity on campus and a monument that will stand as a legacy of our heritage for future generations."
Established in 1874, the K-State Alumni Association is dedicated to providing lifelong connections, programs and services for its more than 43,000 members. Alumni programs include student recruitment and scholarships, pregame events, career services, legislative advocacy, awards programs, travel opportunities and programs for K-Staters worldwide.
For more information, visit the Alumni Association website at www.K-State.com or call
800-600-ALUM (2586) or 785-532-6260.
FHSU FALL ENROLLMENT FOR 2014 SETS NEW RECORD WITH 13,825 STUDENTS
HAYS, Kan. -- Fort Hays State University announced yet another all-time headcount record for the official 20th day of the fall semester, which was Monday, Sept. 15.
FHSU delivers college courses through three modalities -- to students on the Hays campus, to students in the Virtual College and to students at partner universities in China.
The total 20th-day headcount is 13,825, which is an increase of 2.9 percent from last year's 20th-day headcount of 13,441. That is an increase of 384 students from last fall and the largest enrollment in the history of the university.
FHSU also enjoyed the largest class of incoming freshmen in its history this fall, with 988 students.
The Kansas Board of Regents uses the 20th day of classes as the official enrollment day to provide a standard basis for comparison from year to year. This year's numbers were announced after the last of the six Regents universities passed its 20th day.
"We are pleased that once again a record number of students have selected Fort Hays State University as their destination of choice for a high-quality education," said Dr. Mirta M. Martin, FHSU president. She took office on July 1 as the ninth president in the university's 112-year history.
"Our continuing growth results from hard work by faculty and staff that allows us to offer the most affordable tuition in the region and academic programs of distinction that attract students with a promise of success in their chosen careers," the president said. "We are committed to their success, and since I arrived three months ago, I have emphasized that both recruitment and retention are everybody's job at Fort Hays State."
The headcount of FHSU students at partner universities in China this fall is 3,165. Last fall it was 3,294 students, which is a decrease of 129 students. That continues a slight decline in enrollment in China, possibly resulting from a downturn in the Chinese economy. The government pays tuition for its students in the partner Chinese universities, but the students have to pay their own tuition to earn FHSU degrees.
Enrollment continued to grow in FHSU's other two delivery modalities, more than compensating for the decline in Chinese enrollment.
On-campus headcount this fall is 4,800 students. Last fall it was 4,767 students. That is an increase of 33 students, or 0.7 percent.
Headcount this fall in the Virtual College is 5,860 students. Last fall it was 5,380 students. That is an increase of 480 students, or 9.0 percent. The Virtual College makes a college education accessible to students who might not be able to relocate to a university community by delivering courses at locations and times that fit their busy schedules. It delivers "mediated" courses from FHSU's College of Arts and Sciences, College of Business and Entrepreneurship, College of Education and Technology, and College of Health and Life Sciences through various formats, including the Internet.
"According to national research, this was supposed to be a year of small growth in online enrollments, so we are excited to see our years of effort rewarded," said Dennis King, director of the FHSU Virtual College. "In our continuing commitment to quality improvement, most of the growth in Virtual College enrollment was due to hiring additional full-time faculty to teach online courses."
President Martin noted that FHSU continues to grow in the number of Kansans served. "We have 7,141 Kansans enrolled this fall, compared to 6,900 last year," she said. "That is an increase of 241 students, which is 3.5 percent."
She also noted that the number of Hispanic students continues to grow. That enrollment this year on campus is 401. "It was just 94 as recently as 2002," she said, "which is an increase of more than 400 percent over the past 12 years."
Other interesting areas in the fall 2014 enrollment numbers include:
A 25.7 percent increase in new transfer students on campus;
A 14.6 percent increase in freshmen from Nebraska;
A 43.9 percent increase in freshmen from Saline County;
A 50.0 percent increase in freshmen from Johnson County;
A 16.7 percent increase in freshmen from Sedgwick County;
The largest transfer class -- 38, which is an increase of 223.5 percent -- from Hutchinson Community College; and
The largest transfer class -- 59, which is an increase of 59.5 percent -- from Barton County Community College.
WILDLIFE AND PARKS REPORTS
FALL TURKEY SEASON OPENS OCT. 1
Consider doing your Thanksgiving dinner shopping outdoors this season
PRATT – The 2014 Fall Turkey Season is open Oct. 1 - Dec. 2 and Dec. 15, 2014 - Jan. 31, 2015, and for some hunters, getting their holiday bird at a grocery store remains a last resort. And since big game and turkey permits are now valid immediately after purchase, putting a bird on the table is easier than ever.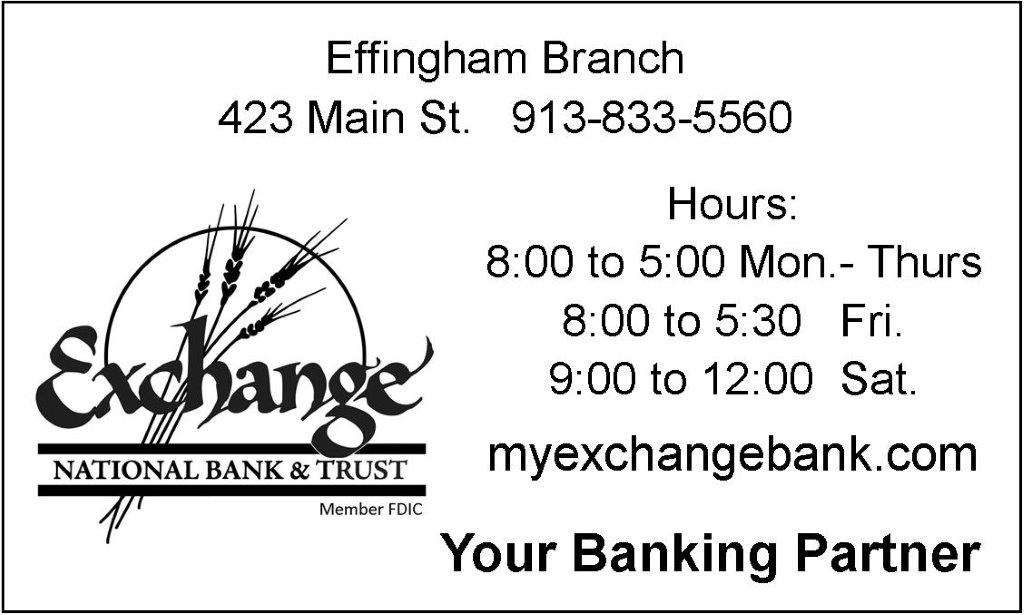 The state is divided into six turkey hunting units, and all but one are open to fall turkey hunting. Unit 4 in the southwest is closed during the fall season. Hunters who purchase a fall turkey permit, valid in units 1, 2, 3, 5, and 6, may also purchase up to three additional turkey game tags valid in Unit 2.
All hunters must have a turkey permit and a valid hunting license to hunt turkeys in Kansas. Residents 15 and younger, 75 and older and hunters hunting on land they own are exempt from hunting license requirements. Resident permits are $22.50 for hunters 16 and older and $7.50 for hunters 15 and younger. Resident turkey game tags are $12.50. Nonresident turkey permits are $32.50 and nonresident turkey game tags are $22.50.
For information on turkey hunting regulations, legal equipment, unit maps and public hunting areas, pick up or download a copy (ksoutdoors.com) of the2014 Kansas Hunting and Furharvesting Regulations Summaryand2014 Kansas Hunting Atlas. Permits and game tags are available wherever licenses are sold and at ksoutdoors.com.
MONSTER MYTHS BY MOONLIGHT AT MILFORD STATE PARK
Learn about creatures of the night during this fun, educational program
PRATT – Milford State Park, in association with the Milford Nature Center and Milford Friends Group, will be hosting the 23rd Annual "Monster Myths by Moonlight" program, Saturday, Oct. 11 from 5:30 p.m. - 8:30 p.m. Presented in a Halloween-themed atmosphere, staff will help shed light on some of the holiday's misunderstood "monsters," such as the notoriously ill-reputed bat and equally slandered spiders and snakes.
This event, which drew nearly 900 people last year, utilizes Milford State Park's 0.6 mile "Waterfall Trail" as a path for participants to walk through. Throughout the trail, attendees will encounter six costumed presenters, each with a special "monster myth" to share, and many with a live animal.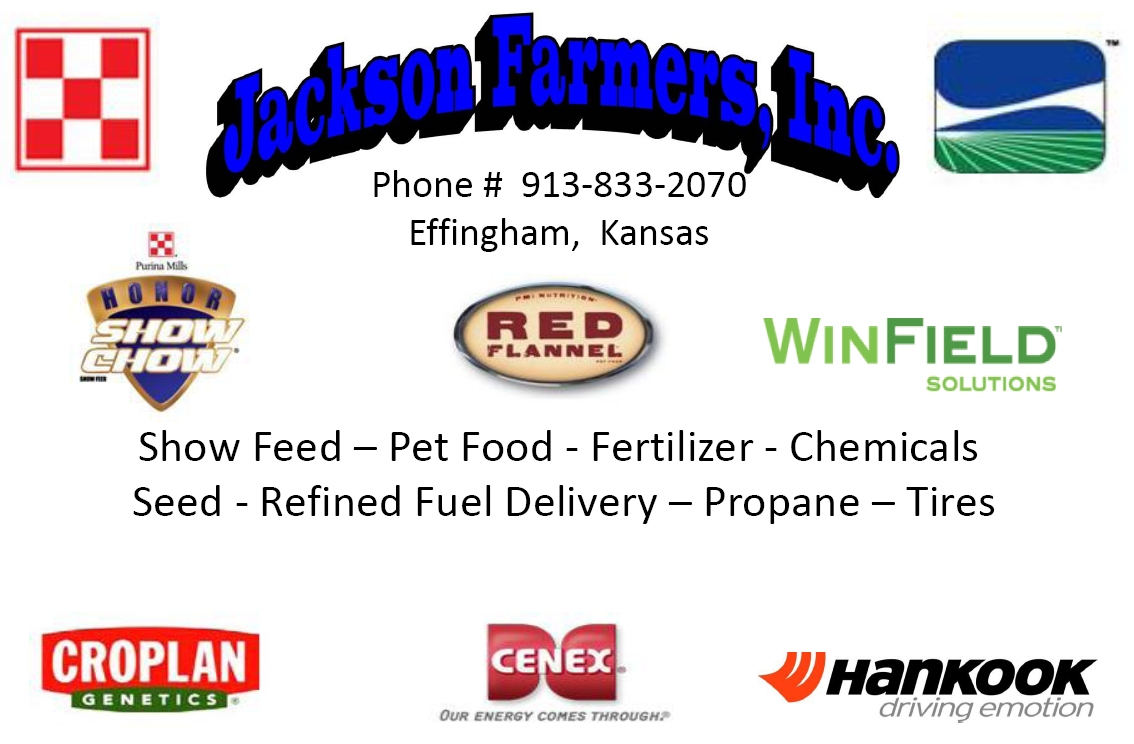 At the end of the trail, participants can shake off their heebie-jeebies while enjoying cookies and cider.
Hayrack rides will transport participants to and from the trail, starting at the Marina Parking lot in Milford State Park. The Junction City Police Department will have Halloween music and cartoons playing on their big screen, as well as free popcorn for participants waiting in line for the hayrack ride.
Sponsors include the Geary County Convention and Visitor's Bureau, Subway, HyVee, and Dillons.
For more information on this family-friendly event, contact the Milford Nature Center at (785) 238-5323, or Milford State Park at (785) 238-3014.
RICK FUNK MEMORIAL YOUTH AND WOMEN'S PHEASANT HUNT OCT. 4
Activities will be available for all family members in attendance
PRATT – The Johnson County chapter of Pheasants Forever (PF) is hosting an Outdoor Family Fun Day and Rick Funk Memorial Youth and Women's Pheasant Hunt Saturday, October 4 and invite you to join. Both family activities and hunts will take place at Eckman's Hunting Preserve, 988 E. 1900 Rd., Baldwin City, from 7:30 a.m. to 3 p.m.?
Youth hunts will be open to hunters age 12-15 with an adult sponsor. Women's hunts will also be offered. Space is limited and hunts will be awarded on a first-come, first-served basis. For information on license requirements, visit ksoutdoors.com and click "Services/Education/Hunter."
The day's activities will begin with a hunter safety refresher, warm-up clay shooting, followed by morning and afternoon hunts. Those not hunting may shoot additional clays or enjoy the family fun day activities, including GPS geocaching, an archery range pellet gun shooting and a casting challenge.
There is no cost to attend this event and lunch will be provided. Registered youth will receive a PF Ringnecks membership and be eligible for a gun raffle.
For more information, or to find out how you can help contribute to this event, visit jocopheasantsforever.org, or contact event coordinator, Jim Milazzo, at (913) 636?3369 or by email at james.milazzojr@wfadvisors.com.
MILFORD WILDLIFE AREA YOUTH DUCK HUNT
Youth age 10-15 are invited to attend the early morning hunt
PRATT – When a morning involves a hot breakfast and duck hunting, can it really get any better? For attendees of the 2014 Milford Wildlife Area youth duck hunt, the answer is yes. Participants of this early morning hunt will receive breakfast, access to great duck hunting, and ammunition to stock their shotguns, all free of charge.
Open to youth age 10-15, the hunt will take place early morning on Oct. 25, 2014. Equipment may be available upon request. Interested parties are asked to register no later than Oct. 17 by calling the Milford Wildlife Area office at (785) 461-5402. Space is limited, so early registration is encouraged.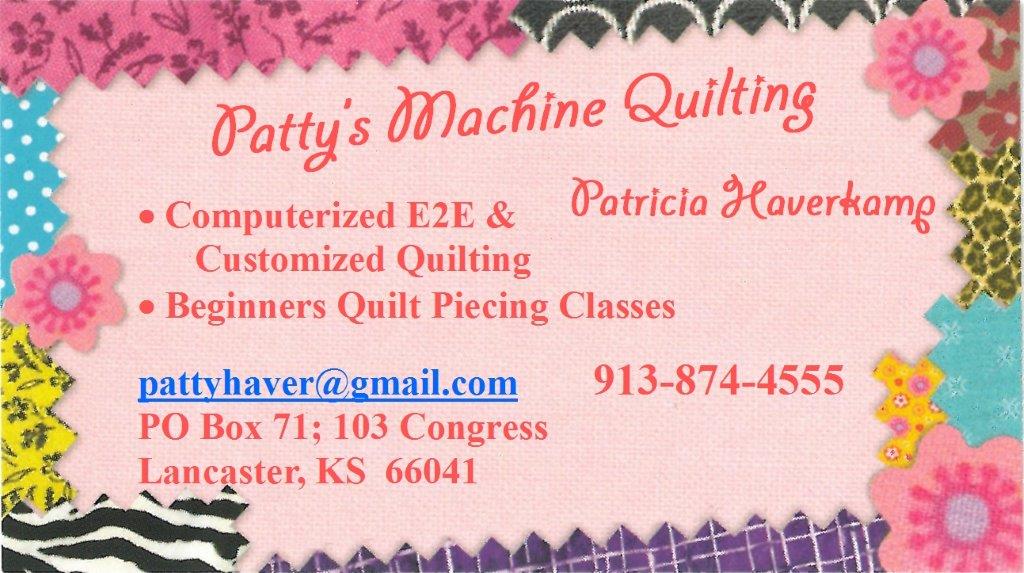 2014 YOUTH WATERFOWL SEASONS
High Plains Unit: Oct. 4-5, 2014
Low Plains Early Zone: Oct. 4-5, 2014
Low Plains Late Zone: Oct. 25-26, 2014
Southeast Zone: Nov. 1-2, 2014
HISTORY IS FUN ~ Bob Caplinger
CHAPTER 18, BATTLE OF WESTPORT, BLUNT'S ACTIONS
As Price was beginning his invasion of Missouri, General Blunt was out west fighting Indians. I am taking a portion of General Blunt's Account of His Civil War Experiences, as contained in the May 1932 Kansas State Historical Society's Journal, so as to get a feeling of what was happening in Kansas as Price was beginning his Raid. Here it is:
"On September 25, (1864) at daylight of the third night's march, we struck the Indian picket on Pawnee Fork, eighty miles northwest of Fort Larned. A lively fight ensued with a party of fifteen hundred Cheyenne and Arapahoe warriors, lasting about four hours and resulting in the defeat and retreat of the Indians. I followed them rapidly up the Pawnee for two days without again being able to overtake them, when, in consequence of the exhausted condition of our stock, the chase had to be abandoned. I now returned to Fort Larned with the view of obtaining more troops and organizing a campaign against the "redskins" on a larger scale; but before reaching that place I was met by a courier, with dispatches from General Curtis, saying that "Price, with a large rebel force was in Missouri, had captured Pilot Knob, and was moving towards the Missouri river," and directing that I should "report in person at Fort Leavenworth with as little delay as possible." The information of Price's movements was not unlooked for by me, as I had come in possession of facts previous to my leaving for the District of the Upper Arkansas, that convinced me that such a raid was contemplated, and at that time stated my apprehensions to General Curtis, and urged upon him the necessity of preparation to meet the threatened danger.
Upon receiving General Curtis' dispatch before referred to, I traveled night and day, and lost no time en route to Leavenworth, arriving there on the 8th of October, where, to use a curt phrase, I found matters very much "mixed." Price was moving from Boonville up the line of the Missouri river, constantly augmenting his forces by recruits and conscripts, while it was difficult to tell what General Rosecrans was doing, or intended to do. There were but few regular troops in the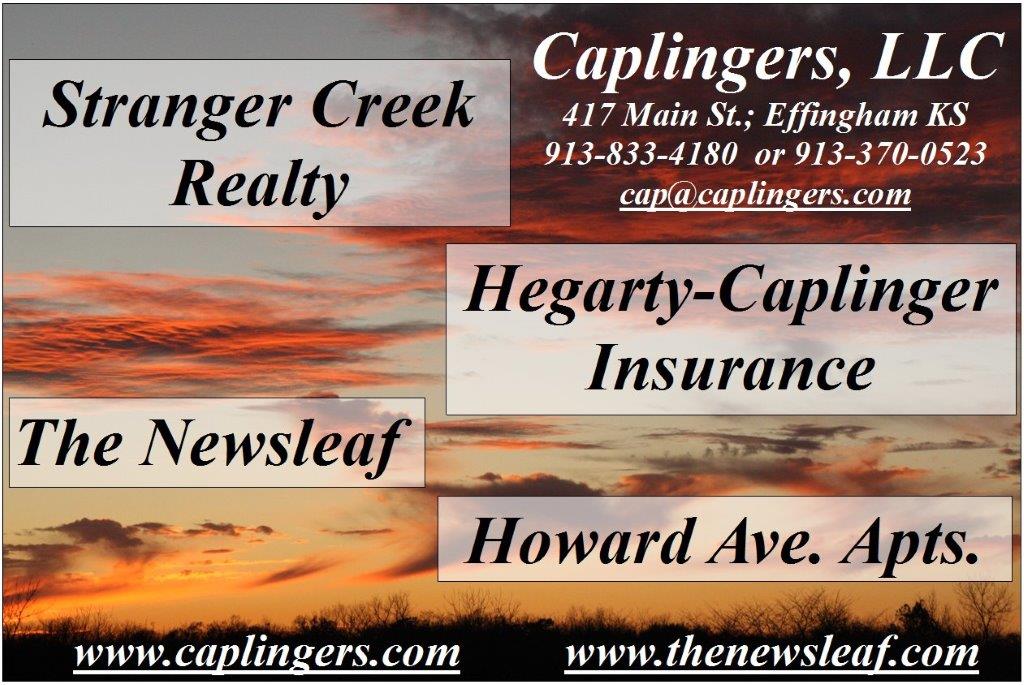 Department of Kansas that could be made available for the defense of the state, and the main reliance must be upon the militia. General Curtis had been in a controversy for a week with Governor Carney in reference to calling out the militia of Kansas, the governor refusing to do so, and declaring that there was no enemy in Missouri, that Kansas was not in danger, and that the whole excitement and furor had been gotten up by "Jim Lane" for political purposes. As soon as I arrived at Leavenworth, I proceeded, in company with Hon. James H. Lane, to the fort, to urge upon Gen'l Curtis the necessity of immediate action to avert the threatened danger. Gen'l Curtis sent his adjutant (Major Charlott) to confer with the governor and ask him to issue a proclamation calling out the militia forces of the state. The governor, in an angry mood, gave many reasons for not acting in this matter, but finally summed up all in the declaration that "Blunt should not command his militia." He promised, however, to telegraph General Curtis in an hour what he would do, and at his (Curtis) request we waited at the fort till near midnight, but no telegram came. The following morning General Lane and myself went again to General Curtis' headquarters, and urged upon him that the danger from delay was imminent, and that not a moment should be lost in making preparations to meet it, and that if he did not declare martial law and call out the militia force of the state, he would be held responsible for the disaster which would follow. General Curtis finally determined to issue the necessary proclamation, and that evening, under orders from him, I left Leavenworth for Paola to relieve Major General Sykes of the command of the District of South Kansas."

CLASSIFIED ADS

DO YOU WANT YOUR ISSUE OF THE NEWSLEAF MAILED TO YOUR HOME OR BUSINESS? SUBSCRIPTIONS ARE NOW AVAILABLE AT THE RATE OF $42.00 FOR 1 YEAR. To subscribe send your check to:

The Newsleaf; PO Box 209; Effingham, Ks. 66023.

———————————————-

USD 377 is taking applications for: Full Time Custodian at the Elementary/Junior-Senior High School. Evening hours. Position will be 40 hours per week with benefits. Starting wage is $8.40 per hour. Past experience will be taken into consideration. To apply online go to www.usd377.org and click on the School Recruiter link located under "Job Openings." Questions-contact Dan Coder, Atchison County Community School Maintenance Supervisor at 913-833-5050. Apply online or applications may be picked up at the USD 377 Board of Education Office at 306 Main St., Effingham, KS 66023. Equal Opportunity Employer.

The City of Effingham is accepting applications for a full-time general laborer to assist the City Superintendent. Applicants must be able to pass a pre-employment physical and drug screen. Application forms are available at the City Office, 414 Main Street. Applications must be submitted at the City Office by 3:00 p.m. on October 17, 2014. EOE

"GUESS WHO"

Can you identify the people or place in the photo? Last week it was Linda Wohlgemuth Kiehl and Annette Myer Faugh

t