You are our Visitor
The June 21, 2016 Edition
of
The Newsleaf
Vol. 13 Issue 25
BETWEEN THE ISSUES
FRONT PAGE
ALL AROUND US
FRONT PAGE
Special Summer Story time with Miss Cindy in Atchison County's Museum
Museums are all about stories and this summer Atchison County's Museum will be adding a new dimension with Summer Story time with Miss Cindy bringing stories, fun activities and a weekly museum color search.
Each Tuesday from June 21 to August 2, 2016 at 10:30 am there will be a story time with Miss Cindy followed by an activity program beginning at 11 and a light snack to wrap up the offering. Programs are free and open to the public in Atchison County's Museum, in the Santa Fe Depot, 200 S. 10th Street, Atchison, KS.
The Atchison County Historical Society Museum will be the setting for the Special Summer Story Sessions. Miss Cindy will bring her story time program to the museum so rain or shine visitors can enjoy a weekly story and special activity afterward. Each week will be themed to a color with stories, a search to find those colors in the museum and art activities to round out the morning. Those wishing to bring their favorite "things" in that week's color can do a show and tell to start off the program.
June 21st – Green
June 28th – Blue
July 5th - Red
July 12th – Silver – it's the color of Amelia's Lockheed Elektra
July 19th – Brown
July 26th - Purple & Pink
Aug. 2nd - Yellow – the color of Sunflowers in bloom
Story time begins at 10:30 am on the Atchison County rug in the Museum followed at 11 am by art or other activities either inside or outside the museum depending on the weather. A snack with a drink will wrap up the program.
For more info or to check details contact the Atchison County Historical Society at 913-367-6238, email GoWest@atchisonhistory.org or visit us on Facebook at www.facebook.com/AtchisonHistory
ALL AROUND US
TWINS ARRIVE
Danny and Mary Kay Barnett would like you to meet their twin great granddaughters born June 13th. On the left is Aydrie Lynn, weighing 4 pounds 14 ounces and on the right Addison Joye, weighing 4 pounds 5 ounces. The girls' parents are Tristen and Gracie Tyler. They have another daughter, Brielle Mae, two years old, who is now a proud big sister. Grandparents are Kevin and Kerie Barnett, all of Oakley. Great-great grandmother is Florence Hinz.
WOODWARD NAMED TO POSITION AT PERRY
Josh Woodward has been named the Director of Curriculum & Instruction for USD 343 Perry-Lecompton schools beginning with the 2016-17 school year.
Josh has served as the Perry-Lecompton Middle School principal since 2010. During his tenure as PLMS principal, Josh was recognized as the Kansas Technology Rich Classroom Administrator of the Year in 2011 and traveled with several of his teachers to San Diego, California to present at the ISTE (International Society of Technology in Education) Conference in 2012. Additionally, he was recognized in 2014 as Honorable Mention General Education Administrator of the Year by the Kansas Association of Special Education Administrators. In 2013, Perry-Lecompton Middle School was recognized by the Kansas Association of Middle School Administrators as an "Exemplary Middle School."
Josh, a 1983 graduate of ACCHS, is the son of Gary and Ruth Woodward, formerly of Effingham. Gary Woodward served as the USD 377 elementary principal for 22 years from 1963 to 1985, and Ruth worked for many years at the Effingham library.
Josh and his wife, Gillette, have two sons, Matthew, a PLHS alum currently stationed at Kessler Air Force Base in Biloxi, Mississippi, and Zachary, a PLHS alum will be shipping to Lackland Air Force Base in San Antonio, Texas in late July.
Joe M. Carrigan Memorial Golf Tournament Winners!
River Cities Community Credit Union hosted its Twentieth Annual Joseph M. Carrigan Memorial Golf Tournament on Saturday, June 11th at the Bellevue Golf Club located at 1713 Country Club Road in Atchison, Kansas. The tournament was a four-person flighted scramble with tee off that began at 9:00 a.m. Eighteen teams scrambled and golfers enjoyed an awesome BBQ lunch provided by Member Alan Dunster of Smoke, Rattle and Roll. Winning the tournament was the team of Bob Boring, Kent McConaughey, Tony Mundt and Barry Sullivan. They won free entry for next year's tournament.
Second Place "A" Flight was the team comprised of Brian Busenbarrick, Skylar Busenbarrick, Bob Myers and Tony Ramirez.
First Place "B" Flight winners were Michael Vice, Matt Robinson, Cody Ball and Shaw Mandersheid. Second Place "B" Flight was the team of Ray Brown, Matt Krusemark, Tony Jones and Phil Intfen.
Golfers tried to win $5,000 in our putting contest, but no one was lucky that day. Our silent auction had many items donated from area businesses including Royals tickets, summer fun packages and service certificates. A big thank you to all of the golfers for making our tournament successful!
Proceeds from the tournament benefit the Joseph M. Carrigan Memorial Scholarship Fund. Scholarships in the amount of $1000 were awarded to Haley Donaldson, Makenzie Dougherty and Jacqueline Janorschke. The scholars met the golfers at lunch on Saturday.
Thank you to our member volunteers that helped with the tournament: Clarissa Compton, Anne Corpstein, Alan Dunster, Jerry Ernzen, Jim Ellerman, Kay Greenly, Janie Hiner, Caitlin McConaughey, Kent McConaughey, Julie Myers, Janie Pickman, Mallory Pickman, Jack Rodkey, Carolyn Simmers, Heather Thummel and Bob Wohletz.
USD 377 BOARD HIGHLIGHTS & NEWS
June 13, 2016, BOARD MEETING
PRESENTATIONS
3.01 Erik Hage, CBIZ representative gave a presentation on the General Liability and Workers Compensation policy renewal.
3.02 David Foster, Butterfly House on the Prairie (Brochure) talked to the board and principals about the Butterfly House and what a great opportunity it would be for USD 377 students and staff to visit.
ACTION TAKEN
Consent Agenda Items Approved
Minutes from May 09, 2016 / May 26, 2016 – Special Session
Bills, claims, building reports, budget summary for June and Treasurer's Report for June
Personnel Recommendations
Resignations
Stacie Westermann - G4 Teacher
Classified Recommendations
Pam Roudebush - Summertime Seasonal Help
Trevor Smith - Summertime Seasonal Help
Luke Lott - Salary increase of $1.50 per hour and moved up to Team Leader
Certified Contract Recommendations
Steffenee Watkins - Elementary Teaching contract for the 2016-2017 school year.
Transfer Request
Natalie Brammer request to be transferred to G1
Supplemental Contract Recommendations
Rhonda Thorpe, JH Assistant Volleyball Coach
Patrick Battle - HS Assistant Football
Gifts and Grants
$120 from the Booster Club for meals for athletes and coaches at State Track
$34.54 from Target to JSH
$78.14 from Target to Elementary
$241 from L&L Construction to the boys basketball program
2016-2017 Fresh Fruits and Vegetable Agreement and Grant
2016-2017 Non-Resident Students
2016-2017 Herff Jones Yearbook Contract Renewal
2016-2017 Athletic Trainer and Injury Evaluation Services Contract Renewal
Destruction of Records
4.1011 Elementary Resolution to Destroy Records
4.1012 JSH Resolution to Destroy Records
4.1013 Central Office Resolution to Destroy Records
Schools for Quality Education Membership Renewal
Greenbush Energy Group Agreement Renewal
Open Wide Hygiene Program Renewal Agreement for 2016-2017
Title I Parent Involvement Policy
Participation in the State Kindergarten Readiness Pilot Program
Leadership Reports
Mr. Snyder, Assistant Principal/Curr Dir. - Talked about the upcoming elementary staff reading summit
Mr. Wallisch, ES Principal - Talked about surplus property and the transition to his new position as JSH Asst Principal and Athletic Dir.
Ms. Chapman, Board Member- Keystone update
Possibility of moving YES Program from Oskaloosa to Ozawkie where JDLA and the Keystone admin offices are located
USD 377 assessments are projected to remain flat for the upcoming year, while other districts are facing significant increases
Mr. Wiseman, Superintendent
School finance lawsuit update
Budget update (Link to budget presentation)
Discussed preliminary research into outsourcing transportation services as requested by the board
Recommended the board not fill any classified full time vacant office positions due to the uncertainty in school finance and concerns about budget increases over next two years.
Regular agenda action
Approved the purchase of a new commercial mower from Heinen Repair, Valley Falls
Ferris, Model IS3200Z, 37 HP Vanguard Big Block, 61" deck from Heinen Repair Service.
Price: $11,699 School discount $2,300. School cost: $9,399.00
Approved the following Summer Projects
Carpeting at the elementary
Carrigan Lumber low bidder - $8,871
Two new locker room doors and at the storage area of the Eck building
Kearney Construction low bidder - $6,490
Replace water fountains and wash basins at the JSH (ADA project)
Wheatland Contracting low bidder
Washing stations - $6,500
Water fountains - $9,450
Repair a section of the JSH Circle drive sidewalk
Martin Construction low bidder - $2,195
Approved the recommendation to purchase 4 PAT Units for the upcoming school year.
Approved meal price recommendations for 2016-2017. Meal Price recommendation page
Approved the General Liability and Workers Comp proposal by CBIZ. Policy Renewal page
Authorized the superintendent and board clerk to encumber outstanding purchase orders and make necessary transfers to close out the budget for fiscal year 2016 and, if final general and supplemental general state aid is not received until July, to record it as a June 2016 payment.
Set July Organizational meeting for Wednesday, July 13, 2016
MUSCOTAH NEWS ~ Susan Higley
We have had another hot week with little to no rain. Hopefully there will be some moisture coming our way soon.
A final Rose Festival meeting will be held Wednesday, June 22 at 6:30 to pay final bills and finish this year's business.
There will be a Vacation Bible School at the Muscotah United Church on Wednesday, June 29th and Thursday, June 30th from 10 a.m. to noon. The theme will be "Pets Unleashed." Lunch is included on both days. Children up through sixth grade are invited to participate and seventh graders on up can volunteer to help. To volunteer to help or sign up for meals, call Pastor Al at 872-0289. The program will be Sunday morning during the 10:30 worship service.
The Muscotah United Church will be observing their 150th anniversary on August 14th. There will be a day of activities to mark the milestone. More information will be available later on events. Plan to attend and help celebrate this historic event.
Due to the upcoming July 4th holiday, the Half Century dinner will be held on Monday, July 11th and the Muscotah Cancer Support Group will not meet in July.
The Outreach will meet on Tuesday, July 5th at 6:30 to discuss future projects.
FROM PASTOR AL SHIRMACHER
Worry
Stress
Panic Attacks
Anxiety
We can pretend, but the great majority of us struggle with some form of these.
We worry about our jobs, our children, our spouses, our futures, our countries.
We worry about things we can control (very few), and about those we cannot (many).
Jesus encourages us to stop: "Therefore I tell you, do not worry about your life…who of you by worrying can add a single hour to his life…Therefore do not worry about tomorrow, for tomorrow will worry about itself…."
But we do anyway.
Is there a solution, an all-effective antidote that works first time in every situation? No, we're too human. But I have found help in Philippians chapter four.
"Do not be anxious about anything, but in everything, by prayer and petition, with thanksgiving, present your requests to God. And the peace of God, which transcends all understanding, will guard your hearts and your minds in Christ Jesus." (4:6-7)
This is far more than "pray about it". Let's look at the pieces.
"Do not be anxious about anything…." Here's the premise. Anxiety is wrong. It may be human, it may be understandable, it may be normal, but it is not how God wants us to live; it's the opposite, frankly, of faith.
"…but in everything…." Anything can cause anxiety, anything can be run through this process.
"…by prayer and petition…." Pray through your situation, releasing it to God (cutting that rubber band that wants to bring it back), but also petition Him (root word means to beg, very emotional letting go).
"…with thanksgiving…." Thanksgiving for the problem? Not so much. Thanksgiving that He will take care of it, in His time and His ways, definitely.
"And the peace of God…." This is not human peace. We don't cause it, we can only embrace it.
"…which transcends all understanding…." Flag this section! We so often strive to understand to bring peace, then gasp at how temporary both are. This is peace that passes understanding, rooted only in Him, not in our ability to comprehend or resolve the situation. Key, critical part of the whole.
"…will guard your hearts and minds…." Anxiety fragments our hearts and minds. We need God to reunite them into a healthy whole.
Remember the old shampoo bottle labels? "Lather, rinse, repeat." Same here. We may need to return again and again to this passage to experience His peace. So be it; don't we do the same with our medications?
"Cast all your cares upon Him, for He cares for you."
Be blessed, brothers and sisters.
Instructions for Life ~ Steve Kagin
I received a call from a lady last week requesting that I assemble a playground set for her. She purchased it at Sam's Club and it was delivered on three pallets. I was very busy when she called and I wasn't eager to do the project, but I agreed to do it for the sake of her children. Her children knew that they owned the playground set and they had to go through the agony of looking at it every day for two weeks as it sat in the driveway in boxes.
Having put together pergolas and gazebos in the past, I knew about how long the project would take, eight to ten hours. I told the caller I would squeeze it in on Saturday.
I arrived at the house in the morning and began reading the instruction manual. I wasn't into the project more than thirty minutes when I discovered that the instructions were not accurate at all. The pictures didn't match the written instructions and the part numbers in the manual didn't match the part numbers on the actual pieces of wood. The project ended up being a complete nightmare. What I thought would be an eight to ten hour project ended up taking twenty-three hours. Yikes! It wasn't the home owner's fault. It was the negligence of the technical writers who put the manual together that caused the problem. I learned from this situation that having the proper instruction manual is extremely important.
Having correct instructions for a playground set is important but having an instruction manual for life is even more important. Have you ever stopped to consider this idea? Do you have an instruction manual for life that tells you right from wrong? Where do you go when you want to find the truth on how to raise children? Where do you go to find out the best way to handle your finances? What about advice on relationships? Is there an instruction manual that tells us how to live our lives? The answer is, "Yes."
The Bible is our instruction manual for life. I heard an acronym for the Bible many years ago that stated, "The letters B-I-B-L-E stand for Basic Instructions Before Leaving Earth." I like that.
The truth is there is no truth in today's society any more. The truth is given by society and what the media and special interest groups tells us as opposed to what God's Holy Word tells us. This is a problem. Some people don't believe the Bible is the truth in the world. Some people tend to believe that the Bible is a collection of fictional stories instead of believing it is the inerrant and infallible word of God.
Going back to the playground example, not following the Bible's instructions is similar to the messed up directions from the playground set. If your direction manual on life comes from the norm of society or the teachings of the media your perception on life will be a worldly one instead of a Biblical one. You will have no idea what the truth is in life. When one doesn't know the truth they fall into anything and the abyss of anything can have far reaching, negative consequences. Likewise, if your ideas on truth come from a variety of sources that contradict one another, you won't be able to be sure which to follow or go to for help and guidance. My printed directions for the playground set had incorrect numbers, incorrect pictures and incorrect written descriptions. It wasn't that one part was correct and the others were wrong. All of it was incorrect for the pieces I had to work with for completing the task. If you read one set of directions about how to live, and observed through pictures a second set of directions, and then were guided to follow a set of steps for life but none of it had cohesion, you would be lost and eventually as frustrated as I was.
Don't fall into the trap of believing what the world teaches is the truth, because it is not. The truth lies only in reading and knowing God's Word, a single volume with consistency and clear guidance.
LETTERS TO THE EDITOR
THIS VACATION, REMEMBER AGRICULTURE ~ John Schlageck, Kansas Farm Bureau
All across our country Americans are checking their automobiles, making sure their GPS works, studying road maps, printing off directions from MapQuest and adding another item to their "to do" lists in preparation for long-awaited summer vacations.
Anticipation will soar and expectations will rise as husband and wife teams take to the American highways and byways in search of rest, peace and tranquility. Children will ensure this dream remains only partially fulfilled with road questions like: "I'm hungry, I want a hamburger and fries." "Mommy, Billy is teasing me." "Are we there yet?" and "I don't want to go on vacation, I want to go back home."
Regardless of such comments, mom and dad will remain true to their plans and push ahead. After all, the money spent for the family vacation usually represents cash left over after paying for the family's food, clothing and other necessities.
Oftentimes money to pay for vacations goes on plastic and is paid for later with interest. Parents will think to themselves, "We worked hard for this time off. We deserve it and we're going to enjoy it."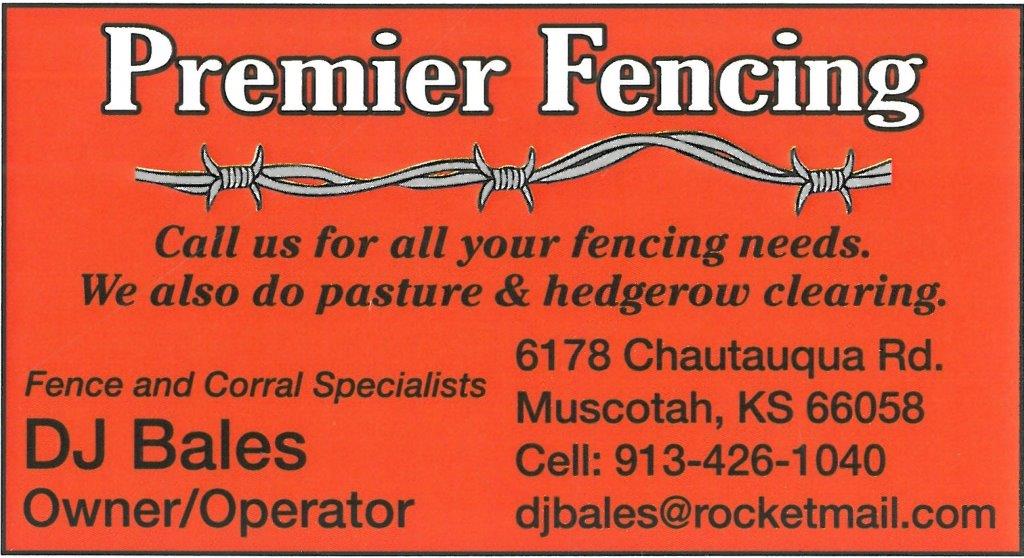 Americans remain the luckiest, most pampered people in the world. Try to imagine what it would be like if we had to be self-sufficient.
What would happen to leisure time if others did not produce the many things families need?
Although we all work throughout the year, we should not forget those people who also work hard and help us free up time so we can vacation with loved ones. One such group is the Kansas farmer.
Farmers and ranchers help meet our food, fuel and fiber needs. These needs are met without worry of availability.
The next time you walk into your local supermarket remember milk comes from carefully cared for dairy cows on someone's farm. Remember the butcher performs a service in cutting and packaging the hamburger, chops and steak you and your family eat. Don't forget the Kansas farmer and rancher cares for and produces pork and beef. Styrofoam cartons only hold the eggs which are laid by hens on the farm.
No other nation of people on this planet enjoys the amount of free time we do. No other country can claim that so few people feed so many.
Today less than 2 percent of our nation's population are farmers. They are capable of supplying the other 98 percent with most of the products we eat, wear and use to fuel our vehicles.
Remember as you plot your vacation course this summer, and as you motor through the state's highways, to notice the fields of corn, soybeans, milo, alfalfa and recently harvested wheat. Take a look at the cattle, hogs and sheep grazing in the many pastures.
Don't forget Kansas farmers and ranchers help fulfill our food, fuel and fiber needs. These professionals also care for the livestock and crops you see as you drive by. They do so with care and compassion.
John Schlageck is a leading commentator on agriculture and rural Kansas. Born and raised on a diversified farm in northwestern Kansas, his writing reflects a lifetime of experience, knowledge and passion.
OBITUARIES
Ethel Pauline (McCoy) Keirns, 87, of Nortonville, KS, passed away, Tuesday, June 14, 2016 at the Village Villa Nursing Home in Nortonville.
Funeral Services were held 10:30 AM, Saturday, June 18, 2016 at the O'Trimble Funeral Home, Nortonville. Burial followed in the Nortonville (KS) Cemetery. Memorial contributions in lieu of flowers are suggested to Jefferson County Hospice or Village Villa Nursing Home and may be sent in care of O'Trimble Funeral Home, PO Box 267, Nortonville, KS 66060. Words of sympathy and remembrance may be left online at www.beckerdyer.com.
Ethel Pauline McCoy was born on January 10, 1929 in Jefferson County, KS, the daughter of Jonathan W. 'Barney' and Nellie M. (Hoffman) McCoy. Ethel graduated from Nortonville High School in 1946. Ethel and J. Alfred Keirns were united in marriage on June 2, 1946 in Nortonville and together they operated a dairy farm for over 40 years in the Nortonville area. Ethel was a member of the Nortonville United Methodist Church, The Rebekah Lodge (since 1947), and the Ozawkie (KS) American Legion Auxiliary Post 225. Ethel enjoyed sports, crocheting Afghans and loved spending time with her grandchildren and great-grandchildren and she attended many of their school activities.
Ethel was preceded in death by her husband, Alfred, on July 2, 2009; her parents; a sister, Evelyn L. Schneider.
Survivors include sons Bill Keirns and Joseph (Judy) Keirns, both of Nortonville; daughter, Luetta (Charley) Giese, Leavenworth, KS; eight grandchildren, Darrin (Angie) Hobbs, Joetta (Carl) Weishaar, Curtis Keirns, Brad Keirns, Shannon (Garrett, III) Blackwell, Casey (Melody) Keirns, Corey Keirns and Carrie Keirns; and eleven great- grandchildren, Jessica, Mary and Patrick Hobbs, Kailie, Kelsie and Hunter Fitzgerald, Dakota and Mason Weishaar, Connor, Jack and Dylan Keirns; one niece and two nephews.
GOVERNMENTAL NEWS
Unapproved Minutes of the Tuesday, June 14 Meeting of the Atchison County Commission
Pursuant to the law the board met in Regular Session at 1:00 pm with Chairman Bill Pohl calling the meeting to order along with Commissioners Jeff Schuele and Eric Noll present. County Clerk Pauline M Lee, recorded the minutes with County Counselor Pat Henderson present. Board recited the pledge of allegiance before the meeting.
Minutes of June 7th were reviewed, changes Commissioner Noll on page 1 paragraph 5 , name of CEO of Multi County Health Department needs to be Kristin Watkins, Commissioner Schuele said on page 2 paragraph 1 need to add accept bid of and take out with, Commissioner Schuele also said on fourth paragraph 2nd page on the discussion of NR plan that word slot needs to be changed to years and also that it was his understanding that on residential ag $5000 to $49999 it was to go 10 years and start to decline in the fifth year. Commissioner Noll said that he had on his paper that it was starting on the fourth year and reducing down from 80%,65%, 50%, 35% to 20% on the eighth year, since this is discussion only and have not approved plan will leave it as is, Commissioner Noll said on the eight paragraph to add administrative position concerning letter to Leavenworth County Commissioners, Commissioner Schuele made a motion to approve as corrected with Commissioner Noll second and Chairman Pohl called for a vote, both Commissioner Noll and Schuele voted aye, Chairman Pohl abstained since he was not present for the meeting, motion carried, 2-0.
Committee reports, none to report.
Cyril Wallisch appeared before the board to talk about an incident at the County Lake this past weekend. They were using a canoe that they have used on the lake the last four years, took it out twice this weekend, have a trolling motor on it, was told no motorized boats on lake by a sheriff's deputy, and also to leave, he can see if they were doing something descriptive, but they were not, Chairman Pohl asked Mr. Wallisch if the caretakers came out and asked them to take boat out of the water, Mr. Wallisch said no they called the sheriff on them. Mr. Wallisch said that they had a dog also and sometimes he was on a leash but often he was not but that he stayed closed to where they were. Board said that they would talk to the caretakers concerning the situation.
Seth Howard, Road and Bridge Superintendent appeared with a utility agreement with AT&T on the 266th Bridge Project, Commissioner Noll made the motion to approve the utility agreement as presented and have Chairman Pohl sign in behalf of the county, Commissioner Schuele second with Chairman Pohl calling for a vote, all voted aye, motion carried. 3-0.
Seth also needed approval on a engineer on inspection of the project, he would like to stay with the Engineering firm that designed the bridge who was Schwab Eaton, Commissioner Noll made a motion to go with Schwab Eaton for inspection engineer on the 266th bridge project as recommended by Seth Howard, Road and Bridge Superintendent, Commissioner Schuele second with Chairman Pohl calling for a vote, all voted aye, motion carried, 3-0.
Seth presented a purchase order to the board on the 266th bridge project 3C 4706 01 for engineering, drawings in the amount of $15,480.00, Commissioner Schuele made a motion to
approve the purchase order from Schwab Eaton in the amount of $15,480.00 for engineer drawings and plans on 266th bridge project, Commissioner Noll second with Chairman Pohl calling for a vote, all voted aye, motion carried, 3-0.
Seth also had a purchase order from Schwab-Eaton on engineering for the K74 (210 rd) culvert replacement in the amount of $3,837.77, Commissioner Noll made the motion to approve the purchase order with Chairman Pohl second and called for a vote, all voted aye, motion carried, 30.
At 1:30 pm board met with Peggy House, Administrator of the Atchison Senior Village and Pat Henderson, County Counselor on the Van Diver Trust, County Counselor Pat Henderson handed out a draft of the petition for modification of charitable trust for the board to review, County Counselor Pat Henderson told the board that he would contact Attorney General's Office to see if they want to review the petition prior to submitting to the courts or after and if after will file the petition with Courts asking the court to modify the trust that would allow the commissioners to appoint one trustee from commission board and to recommend to the court two individuals from public for the courts to appoint.
Phyllis Chapman appeared to talk to the board about 262nd and Haskell Road and Hodgeman Road ,speed limit, she takes care of grandkids, during school season has a bus stop in front of her house, would like to see speed limit reduced and also bust stop signs installed, Ms. Chapman said Hodgeman Road already has a 25 mph speed limit. Ms. Chapman would like to have something done before next school year. Commissioner Noll said he would like to have Sheriff Jack Laurie and Seth Howard, Road and Bridge Superintendent look into it and get back to them with a recommendation.
Old Business: Chairman Pohl told the other commissioners that they need to have Seth Howard Road and Bridge Superintendent take pictures of bridge on Smith property so that they can send them with letter.
County Counselor update: Pat Henderson, County Counselor gave the board a draft of a letter to Leavenworth County on putting Shelly Nelson, Community Corrections on administrative contact email list, Board said that they would like to talk with Shelly before finalizing letter. Board called and had Shelly Nelson, Community Correction Director come up to the commission meeting.
Pauline Lee, County Clerk presented to the board an Order No. 2016-2 to dispose of old records from her office, Commissioner Schuele made the motion to approve and sign Order #2016-2 to dispose of old records by shredding, Commissioner Noll second with Chairman Pohl calling for a vote, all voted aye, motion carried, 3-0.
Commissioner Noll made a motion to go into executive session on an attorney Client privilege with Pat Henderson, County Counselor, Shelly Nelson, Community Correction Director and Michelle Rioux, intern with Pat Henderson in attendance, for fifteen minutes and to come out at 2:45 pm, Commissioner Schuele second with Chairman Pohl calling for a vote, all voted aye, motion carried, 3-0.
Board came out at 2:45 pm and asked Pat Henderson, County Counselor to make changes to the original draft letter to Leavenworth County.
Commissioner Schuele made a motion to accept the letter and to have Chairman Pohl sign in behalf of the county, Commissioner Noll second with Chairman Pohl calling for a vote, all voted aye, motion carried. 3-0.
Bills for all departments were approved for the week.
Commissioner Schuele made a motion to adjourn at 3:02 pm with Commissioner Noll second and Chairman Pohl calling for a vote, all voted aye, motion carried. 3-0.
Attest: Pauline M. Lee, County Clerk
Consumer Corner: Scammers targeting seniors with insurance, 'Medicare,' 'Social Security' calls
Our office frequently hears about phone call scams targeting senior citizens. Previously, we have warned about imposters posing as grandchildren to try to get you to send them money to get out of a jam. While these scams continue, we also wanted to share a few other scams that have been popping up, impersonating your insurance company, Medicare or Social Security.
Several consumers have recently reported to our office receiving calls from "Kansas Insurance," stating that they need your bank account information, as they are no longer going to take checks as payments for your monthly premiums. Remember, never give your bank account information over the phone, because you don't know who is on the other end of the line. The scam artist may even "spoof" the caller ID so that it looks like it's coming from a legitimate insurance company.
Even if you think the call might be coming from your insurance company, it's wise to tell them you'll call back and hang up the phone. Then go look at your last bill and call the phone number printed on the statement. That way you'll know you're talking to your insurance company, not an imposter.
Similarly, scammers have been impersonating government agencies, particularly Medicare and Social Security, which frequently interact with senior citizens. Often these callers are not trying to steal your money, but access your information. They will try to get your Medicare or Social Security card numbers in order to steal your identity. With this information, the scammers can falsely file for Medicare or Social Security benefits, and even file false tax returns.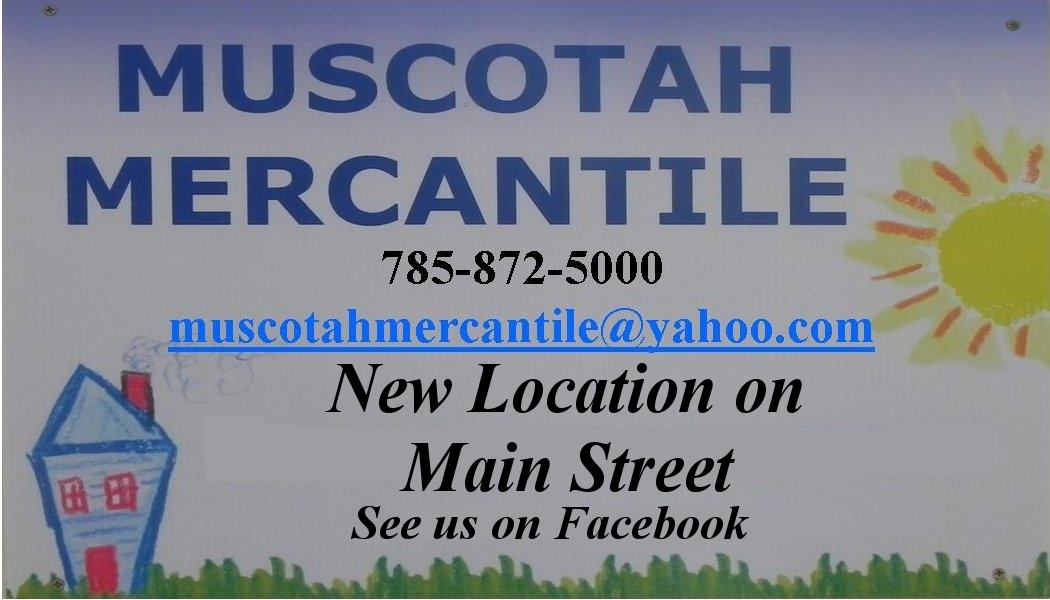 These government agencies will never ask you for personal information over the phone or by email. If Medicare or Social Security really needs to get information from you, they will send you a letter requesting information. If you do receive a call, and think it might be from a legitimate agency, ask them to send you a letter detailing what information they need.
You can report these and other scams to the attorney general's Consumer Protection Division by calling (800) 432-2310. You can also file a complaint and find more tips for staying safe from scams on our website, www.InYourCornerKansas.org.
Public Hearing Scheduled for Reportable Animal Disease Regulation
MANHATTAN, Kan. — A public hearing will be conducted at 10:00 a.m. on Wednesday, July 6, 2016, to consider the adoption of a proposed regulation concerning reportable animal diseases. The hearing will be held in the first floor meeting room (Room 124) of the Kansas Department of Agriculture (KDA) building, 1320 Research Park Dr., Manhattan, Kan.
K.A.R. 9-27-1 relates to the designation of certain infectious or contagious diseases of animals in Kansas as reportable. Diseases designated as reportable in this list are to be immediately reported to the animal health commissioner.
Individuals who have questions about the meeting should contact Ronda Hutton at KDA: by phone at 785-564-6715 or by e-mail at Ronda.Hutton@kda.ks.gov. Please visit the department's website, www.agriculture.ks.gov, to comment on the regulation.
Persons who require special accommodations must make their needs known at least five days prior to the meeting.
Sen. Moran Accepting Applications for Fall 2016 Internships
Positions available in Washington, D.C., Manhattan and Olathe offices
WASHINGTON – U.S. Senator Jerry Moran (R-Kan.) today announced he is accepting applications for congressional internships in his Washington, D.C., Manhattan and Olathe, Kan., offices for fall 2016.
"My first experience in Washington, D.C., was working as a congressional intern," said Sen. Moran. "Internships offer Kansas students a great opportunity to learn about the legislative process and work on behalf of our great state."
An internship in Sen. Moran's office provides a unique opportunity to work closely with Senate staff on behalf of the state of Kansas. Legislative interns will gain a better understanding of the legislative process in the U.S. Congress, and develop knowledge and professional skills valuable to future career pursuits.
The intern program is open to qualified undergraduate and graduate students – or recent graduates – who have strong interest in public service and government and have achieved academic excellence.
The application deadline for fall 2016 internships is July 1, 2016. Application forms can be obtained and completed under the "Services" section of Sen. Moran's website at www.moran.senate.gov. Applicants should submit a completed application form, resume, academic transcript, two letters of recommendation and a cover letter explaining the applicant's interest in public service and goals of serving as an intern. Please submit required materials to: internships@moran.senate.gov
For questions, please contact Sen. Moran's office at internships@moran.senate.gov or call 202-224-6521 and request to speak with the intern coordinator.
Sen. Moran Advocates for Rural Postal Service in Appropriations Bill
WASHINGTON – U.S. Senator Jerry Moran (R-Kan.), member of the Senate Appropriations Committee, this week supported the fiscal year 2017 Financial Services and General Government (FSGG) Appropriations bill, which includes provisions to continue six-day mail delivery service and rural delivery in addition to prohibiting closure or consolidation of rural post offices through the United States Postal Service (USPS). The legislation was debated by the full appropriations committee and will now await consideration by the full U.S. Senate.
"For the hundreds of rural communities in Kansas who depend upon the USPS for communication and commerce, loss of postal service would have dire consequences," said Sen. Moran. "The economic success of our towns depends on our service, and I'm proud that this bill ensures the continuation of such an important part of our daily lives."
The FSGG Appropriations bill provides annual funding for the Treasury Department, the Judiciary, the Small Business Administration, the Securities and Exchange Commission and other related agencies. It includes provisions to reduce government red tape, encourage economic growth and put a stop to misuse of taxpayer dollars at the Internal Revenue Service.
Sen. Moran Presses VA on Inadequate Progress in Improving Quality, Timely Access to Care
2015 GAO report found the VA "vulnerable to fraud, waste, abuse, and mismanagement, and in need of transformation"
WASHINGTON – More than one year after the Government Accountability Office (GAO) included the Department of Veterans' Affairs (VA) on its annual list of "High-Risk" federal agencies, U.S. Senator Jerry Moran (R-Kan.) joined a bipartisan group of eleven senators in writing Under Secretary for Health of the Veterans Health Administration (VHA) Dr. David Shulkin to raise their ongoing concerns regarding veterans' timely access to quality VA health care. The senators urged the agency to take both short and long-term action to address the issues raised in the GAO report.
Sen. Moran and others asked the agency to promptly issue a comprehensive scheduling directive to address immediate wait times and healthcare access issues. The group also requested that the agency streamline operations and map out an aggressive and comprehensive strategy to resolve chronic risks identified by the GAO.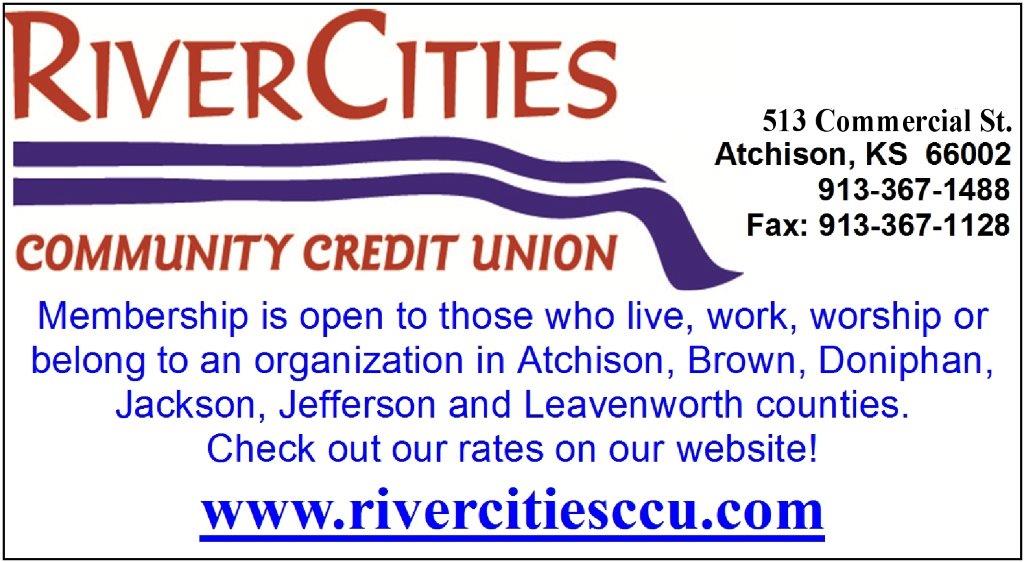 "More than a year has passed since the GAO identified VHA as vulnerable to fraud, waste, abuse, and mismanagement, and in need of transformation, based on five serious, long-standing and well documented deficiencies," the group wrote. "As a result of these deficiencies, VHA was included on GAO's list of "High-Risk" federal agencies. This letter sets out the three critical steps you must take to restore our confidence that VHA can resolve the chronic risks identified for veterans' access to quality VA health care."
Today's letter was signed by U.S. Sens. Jerry Moran (R-Kan.), Richard Blumenthal (D-Conn.), Johnny Isakson (R-Ga.), Patty Murray (D-Wash.), John Boozman (R-Ark.), Sherrod Brown (D-Ohio), Bill Cassidy (R-La.), Jon Tester (D-Mont.), Mike Rounds (R-S.D.), Mazie Hirono (D-Hawaii) and Joe Manchin (D-W.Va.).
Click here to read the full letter to Under Secretary Shulkin.
Sen. Moran Supports Bill with Key Provisions to Protect Kansas Farmers from Government Overreach
Legislation Restricts Future Efforts to Re-list Lesser Prairie Chicken, Blocks Implementation of WOTUS Rule
WASHINGTON – U.S. Senator Jerry Moran (R-Kan.), member of the Senate Appropriations Committee, today supported the fiscal year 2017 Interior, Environment, and Related Agencies Appropriations Bill, which includes provisions to protect Kansans from government overreach. One provision, secured in the legislation by Sen. Moran, would restrict funds for future efforts by the U.S. Fish & Wildlife Service (USFWS) to re-list the lesser prairie chicken (LPC) under the Endangered Species Act. Another would block the Waters of the United States (WOTUS) rule, an Environmental Protection Agency (EPA) proposal that would expand the agency's regulatory jurisdiction over significant amounts of land and water across the country.
"Kansas farmers and ranchers have dealt with the impacts of the Obama Administration's repeated attempts to regulate their land for too long," said Sen. Moran. "Efforts to add the lesser prairie chicken to the endangered species list have caused uncertainty for agriculture producers, oil and gas developers, and electric cooperatives in Kansas and states across the habitat area. The USFWS's move to drop the appeal of the Fifth Circuit's decision to vacate the listing is encouraging, but it is now clear they would like to start the listing process again."
Following the March 2014 decision by the Obama Administration to list the LPC as a threatened species, Sen. Moran has led the effort in Congress to reverse the misguided decision and block future attempts to list the bird. A federal court vacated the listing due to the failure of the federal government to adequately take into account the local, voluntary conservation efforts that were put in place to preserve the bird. In response to calls from Sen. Moran to state its future intentions, the USFWS claims the decision to drop the appeal of the court case does not rule out future efforts to re-list the bird. Sen. Moran's provision in the appropriations bill would prohibit such efforts by the USFWS.
"The provisions in this bill to block the WOTUS rule will protect Kansans from layers of bureaucracy, red tape and government overreach," continued Sen. Moran. "We all share the goal of providing a clean and safe water supply, but pushing harmful regulations isn't the right way to achieve that goal. This rule would make it more difficult for our ag community to produce food and fiber for the nation, keep their businesses afloat, and pass their family operations down to future generations. I will continue fighting to block this damaging, costly rule from implementation."
The WOTUS rule issued by the EPA expands the agency's regulatory authority under the Clean Water Act to include land and water far removed from traditional navigable waters. The WOTUS rule infringes on private property rights and threatens agriculture producers and small businesses with potential fines and lawsuits unless they abide by burdensome, unnecessary regulations when performing every day functions on their operations. The Sixth Circuit Court of Appeals placed a nationwide stay on the rule. The appropriations bill supported by Sen. Moran would prohibit the EPA from implementing the regulation if the stay is lifted or overturned.
The appropriations bill passed the full committee and now has the opportunity to be debated by the full U.S. Senate.
Sen. Moran Supports Strengthening National Security in Defense Authorization Bill
WASHINGTON – U.S. Senator Jerry Moran (R-Kan.) today supported the National Defense Authorization Act (NDAA) for fiscal year 2017, which authorizes national defense funding and passed the Senate by 85-13 vote.
"Passage of the NDAA supports our Armed Forces who rely on resources to maintain readiness and carry out operations," said Sen. Moran. "This legislation also ensures our military men and women and their families receive the pay and benefits they have earned, while enabling the Department of Defense to keep millions of Americans safe at home and abroad. Senate action today helps to make certain our armed forces are ready and able to defend our nation."
Sen. Moran sponsored two amendments to prevent President Obama from pursuing his plan to close the Naval Station Guantanamo Bay (GITMO) and transfer terrorist detainees to the United States. The first would strengthen the certification requirements relating to the transfer or release of detainees to foreign nations, and the second would prevent the Department of Defense (DoD) from using funds for the design or planning of construction or modification to facilities in the United States for the purpose of housing GITMO detainees.
"President Obama's flawed campaign promise to close the dentition facility at Guantanamo Bay jeopardizes our national security and is against the law," said Sen. Moran. "Congress and the American people have been clear that GITMO detainees do not belong on U.S. soil. This bill should not allow the use of taxpayer dollars to close GITMO when throughout the entirety of this president's time in office, he has been unable to provide a cohesive, comprehensive, legally justifiable plan for closure and relocation of terrorist detainees."
U.S. Senator John McCain (R-Ariz.), chairman of the Senate Armed Services Committee, committed on the Senate floor to do what is necessary to ensure that Sen. Moran's amendment is enacted into law. The legislation will next go to conference with the House of Representatives to iron out differences in S. 2943 and H.R. 4909 and between the two chambers.
Sen. Moran also sponsored a number of additional amendments that were included in the NDAA:
A provision to strengthen the DoD's Congressionally Directed Medical Research Program (CDMRP), which conducts life-saving research on conditions and diseases that impact military members, veterans and their families;
A provision to protect the military families relying on commissary stores by requiring the DoD to conduct and submit to Congress an assessment of the impact of changing commissary prices; and
A provision to revise the permanent active duty end strength minimum levels for the armed forces and certain fiscal year 2017 end strengths for the Selected Reserve.
MISCELLANEOUS PRESS RELEASES
STERNBERG PROVIDES SUMMER FULL OF SCIENCE ~ Randy Gonzales, University Relations and Marketing
HAYS, Kan. -- If birds of a feather flock together, so do children interested in science. At least, that's been the case for the summer science camps hosted by Fort Hays State University's Sternberg Museum of Natural History.
The Sternberg Museum Summer Science Camps and Programs is in its third year. It has camps for elementary school children, middle schoolers and high school students. The final day camp at Sternberg for elementary school children was completed this week. Children had a chance on different days to study rocks and minerals; fossils; reptiles and amphibians; mammals; birds; and plants, insects and spiders. Melanie Falcon, a science teacher at Wilson Jr./Sr. High School, was the primary instructor for the elementary school camps. She was assisted by a student of hers, Libby Duncan, who will be a sophomore this fall at the high school.
One day last week, the appropriately named Falcon taught 10 children from age 6 through 10 all about birds.
"I wanted them to learn about flight and how birds can fly," Falcon said. "We watched a short cartoon video first about birds, about flight, the different kinds of feathers they have."
"We compared it to airplanes, because airplanes use the same sort of aerodynamics as birds," she added. "We talked about uplift and pressure above and below the wing and how that affects the flight of birds. The kids know birds can fly. That (video) talked about the how and why."
Falcon then had the children make two paper airplanes using different designs. Then they attempted to fly them.
"Some worked better than others," she said. "I wanted them to compare two different designs. They noticed that the first one we built didn't work very well. Those usually are the organisms that go extinct. The ones that are successful adapt over time to what we have today."
Later, the children went bird watching at the nearby Dr. Howard Reynolds Nature Trails.
"Bird watching is sometimes a hit or miss thing," Falcon said. "I felt we were very fortunate; when we first went out there we saw a great blue heron."
Carson Pinkney, Hays, is 7 years old and will be in the second grade in the fall. He liked bird watching.
"I studied them," he said. "I like how birds have cool stuff, and I wish I could fly, too. That would be pretty fun."
Falcon, in her first summer as a camp instructor, is used to dealing with students, just not with younger children all day. Falcon hopes to be a camp instructor again next summer and said she would make some adjustments now that she's had a year's experience.
"Teaching high school, I don't spend eight hours with little kids," Falcon said. "It definitely was a learning experience for me, being with young kids for that length of time. I think it worked out.
"We definitely over planned this year," she added. "We wanted to have a ton of activities and see what fit with the kids."
Duncan said she learned a lot about science while being Falcon's assistant this summer. She wants to pursue a career in science.
"I definitely want something to do in life science," she said.
Falcon said Sternberg's hosting of the camps provides an outlet for children interested in science. Her own son has been a science camper at Sternberg the past two summers.
"I think it is amazing for kids, especially for those not necessarily into sports," Falcon said. "There are some children -- including my own son -- who really love science.
"I love the fact that Sternberg offers these camps for elementary students so they can be involved in something they do well," she added. "The kids that do come, come with the love for the outdoors already. We're furthering their information, maybe what the elementary teachers don't have time to teach in school, but the kids really want to learn. I think it's a wonderful avenue to further their education."
Falcon, who graduated from FHSU in 2007 with a bachelor's degree in biological sciences and secondary education, knew Curtis Schmidt, Sternberg's curator of zoology, while they were in college. While teaching at Wilson, she often took her students to Sternberg, and she got to know the staff at the museum. When Sternberg education director David Levering was looking for a camp instructor for this summer, Schmidt thought of Falcon.
Falcon said she is continually learning, just like her students at the summer camps.
"I enjoy it," Falcon said. "I think it's a lot of fun."
Participating in Leadership Kansas is a joy for Fort Hays State VP
~ Diane Gasper-O'Brien, University Relations and Marketing
HAYS, Kan. -- One of the most enjoyable things about any job she has ever had, Dr. Joy Hatch says, is working with people.
So Hatch must be enjoying her position at Fort Hays State University immensely.
Hatch not only sees a variety of folks each day across campus as vice president for technology, but this year she also will network with people around the state on a monthly basis. Hatch is a member of the 2016 class of Leadership Kansas, one of the oldest and most prestigious state leadership organizations in the country.
Hatch, who lived in several countries while growing up and has worked in several states during her professional career, lived in the Wichita area from 1990-2001. She served as Chief Information Officer at Friends University for four years before taking a similar position at Bellarmine University, a Catholic liberal arts institution in Louisville, Ky. She returned to Kansas in January 2015 from Richmond, Va.
For six years prior to coming to FHSU, she was vice chancellor for Information Technology Services for the Virginia Community College System. She was responsible for enterprise technology applications and services for nearly half a million students at 23 colleges located on 40 campuses across the Commonwealth of Virginia.
It didn't take long for Hatch to get reintroduced to the Sunflower State. Less than a year on the job at FHSU, Hatch was chosen as one of 40 members of this year's Leadership Kansas class.
Members of the Kansas Chamber of Commerce program often are referred to as the "Who's Who" of Kansas. They meet once a month for seven months, covering topics that range from economic development and tax policy to agriculture and urban development.
Co-workers at Fort Hays State immediately recognized Hatch's leadership qualities after her arrival on campus.
One of those was DeBra Prideaux, executive director of the Alumni Association who nominated Hatch for this year's Leadership Kansas class.
"Leadership can be learned, but the truly successful and visionary leaders such as Dr. Hatch have the innate ability to reach consensus, motivate those around them effortlessly, and successfully advance whatever projects or programs they undertake," Prideaux said. "She is a dedicated and hardworking professional who is universally respected by her peers and is recognized as a state and national leader."
Prideaux, a 2007 graduate of Leadership Kansas, said she has "a deep appreciation for the program" herself and that "Joy Hatch epitomizes the very essence of the program."
"You can never learn too much about where you live," Hatch said, "and this is about learning about what the problems of Kansas are and how I can help."
There are annually about 700 nominations for Leadership Kansas, and a few hundred actually apply. It was an opportunity Hatch welcomed with open arms.
"Leadership is about relationships," Hatch said. "Wherever I go, I throw my heart and soul into what's going on."
She said she was excited when she learned she had been chosen as a member of the elite, diverse group.
"This is about what's happening in Kansas, and I'm looking forward to learning about the diverse aspects of Kansas," Hatch said. "I think this will help me gain insight into the dynamics of Kansas business and industry. Then I can use that information to influence how Fort Hays State University delivers programs and services to better meet the needs of Kansans and beyond."
She also is looking forward to July's meeting, when Leadership Kansas is scheduled to meet in Hays.
"This can be a great advertisement for Fort Hays State," she said. "This is a great way to get people across the state to recognize what Fort Hays State is all about."
Hatch is a great advertisement for FHSU as well, FHSU President Mirta M. Martin said.
"Dr. Hatch is a visionary leader in and well beyond the boundaries of Kansas," Martin said. "She has brought credit to any venture she has undertaken, be it personal or professional. She sets high standards for every project she starts and is sought after for her knowledge and experience."
Hatch hopes to bring that experience back home to western Kansas.
"Students are going to drive the economy in Kansas and help Kansas grow," she said. "It's good to learn what effects Fort Hays State will have on these areas in Kansas."
POLICE INVESTIGATOR FINDS FHSU RIGHT CHOICE
~ Randy Gonzales, University Relations and Marketing
HAYS, Kan. -- To further his career, Eric Bremner had to look no further than Fort Hays State University.
Bremner, a supervising investigator for the San Bernardino County District Attorney's office in San Bernardino, Calif., was looking for a college where he could get his master's degree online, with the hope of earning a promotion upon completion.
"As time progressed I realized by the time I was promoted to sergeant in 2002 with no degree, it was the end of the line," Bremner said. "I wouldn't go any further unless I finalized my education."
Bremner finished his bachelor's degree in less than a year in 2014. He then focused on finding a school to get his master's. A member of an FBI task force that Bremner supervised had attended FHSU and mentioned the university to Bremner.
"He said it was a good program and affordable," Bremner said.
Bremner checked it out, and he liked what he saw. He enrolled for the spring 2015 semester, seeking a Master's of Professional Studies in Criminal Justice, and he graduated last month.
"I completed my bachelor's degree and went straight into the Fort Hays State program, so I would be in position to promote up to an administrative position by the end of my career," Bremner said.
Bremner said the online course work at FHSU was extensive, the same as if he was in a classroom -- which he appreciated.
"This was the first experience I had with a true online program," Bremner said. "The setup there was very good.
"I liked the interaction; I liked the assignments," he added. "The instructors didn't hold back. You've got to work -- they don't hold back."
John Raacke, chair of FHSU's Department of Criminal Justice, said online students receive the same quality education as those on campus.
"We have the same level of expectations, the same amount of course work -- you name it, it's in there," he said. "It's just done through virtual means."
Raacke said Bremner was an exceptional and dedicated student.
"Eric was very inquisitive, had good questions," Raacke said. "He was what you would expect from somebody who had a lot going on. Eric was really easy as a student."
Bremner, who lives outside San Bernardino in Norco, Calif., completed his master's degree in three semesters -- while working fulltime and helping raise three young children.
Dennis King, assistant vice president for student affairs at FHSU, said Bremner's decision to further his education will not only help him, but also his children.
"One of the things that's truly rewarding about the Virtual College is the family members," King said. "Think about those kids seeing their dad go through that program, studying online.
"They witness somebody working hard to better themselves and their family," he added. "It's going to be rewarding, because we know (his children) are going to expect to go to college, do everything they can to get there."
With costs a factor, Bremner also appreciated FHSU's low tuition -- especially compared to other schools he was considering. Bremner's tuition at another institution to finish his bachelor's degree cost $15,000, while tuition for his master's degree at FHSU was $8,000.
"You're not going to be one of those people that come out of college $40,000 to $50,000 in debt, because the tuition is so reasonable and the education you get is as good or better," he said. "That's why I tell people in my line of work to look at Fort Hays State. You just can't beat it."
King said maintaining high standards of excellence -- while at the same time providing an affordable, quality education -- is important.
"We know we're offering challenging academic programs and making sure the students meet the outcomes of the programs," King said. "When we talk about replicating the same program online as on campus, the cost of tuition has to do with it as well. Our access to quality and getting an affordable education is our focus both on campus and off."
With FHSU degree in hand, Bremner, 48, now looks at a brighter future.
"My goal, within the next year or two, is to move up into a management position," he said. "I'm in a good position now to compete for that spot and hopefully get it. Without this master's degree I would not be as competitive with the other people in our office."
Bremner has been in law enforcement for 25 years. Times have changed, he said. Bremner realized that these days, to further your career, you need that piece of paper hanging on the wall. He's proud to be a Fort Hays State graduate.
"The quality of education I received and the tuition I paid made this by far the best deal out there," Bremner said. "There's no comparison."
WILDLIFE AND PARKS REPORTS
WAFWA Kansas Land Acquisition Protects Lesser Prairie Chicken Habitat
BOISE, IDAHO – The Western Association of Fish and Wildlife Agencies (WAFWA) has finalized the purchase of approximately 30,000 acres of high-quality lesser prairie chicken habitat in southwest Kansas. The permanent protection and long-term conservation of lesser prairie-chicken habitat is an important goal of the Lesser Prairie-Chicken Range-wide Conservation Plan. Funding for this acquisition comes from the voluntary contributions of industry partners that are enrolled in the range-wide plan.
"The acquisition of Sunview Ranch is a significant positive development to conserve the lesser prairie chicken," said Alexa Sandoval, director of the New Mexico Department of Game and Fish and chairman of the Lesser Prairie Chicken Initiative Council. "This transaction involved a willing seller of land that contains prime lesser prairie chicken habitat and furthers our goal of providing a stronghold of at least 25,000 acres in each of the ecoregions where the lesser prairie chicken is still found. We commend all of our partners for their continued commitment to conservation of the lesser prairie chicken."
The range-wide plan is a collaborative effort of WAFWA and the state wildlife agencies of Kansas, Colorado, New Mexico, Oklahoma and Texas. It was developed to ensure conservation of the lesser prairie chicken through voluntary cooperation by landowners and industry. The plan allows agriculture producers and industry to continue operations while reducing impacts to the bird and its grassland habitat.
The Sunview Ranch (formerly Tate Ranch) is in the sand sagebrush ecoregion, which covers portions of Kansas, Colorado and Oklahoma and once contained the highest density of lesser prairie chickens in the country. The dominant vegetation on rangelands in the region is sand sagebrush, which is a native shrub typically associated with deep sandy soils in dune landscapes. Livestock grazing is the primary land use on rangeland throughout the sand sagebrush region, and through grazing leases, it will continue to be used as a management tool on the Sunview Ranch.
"This property is one of the largest remaining contiguous tracts of sand sagebrush prairie in the region," said Jim Pitman, Conservation Delivery Director for WAFWA. "Conserving this property in perpetuity ensures that it will remain a working ranch and continue to provide habitat for the lesser prairie chicken in the portion of its range where the population has declined the most."
For more information, contact Bill Van Pelt at (602) 717-5066 or bill.vanpelt@wafwa.org, or visit www.wafwa.org.
"Hands-on" Angling Is Hands Down Good Time
PRATT – It takes a strong grip, steady nerve and a high level of moxie to partake in the Kansas handfishing season. For anglers possessing all three, the handfishing season for flathead catfish, June 15 through August 31, is a sure-fire way to have a good time.
Handfishing is allowed only on the Arkansas River; the Kansas River, from its origin to the downstream confluence with the Missouri River; and all federal reservoirs, from 150 yards beyond the dam to the upstream end of federal property. In addition to a fishing license, unless exempt, handfishers must also have a $27.50 handfishing permit. Handfishers may not use hooks, snorkeling or scuba gear, or any man-made device except a stringer. Man-made objects, such as barrels or tubs, may not be used to attract fish.
If you haven't tried it yet, handfishing involves searching for the underwater lairs of flathead catfish, which can weigh more than 50 pounds, by diving and feeling along undercut banks or other recesses. Once a fish is felt, the angler then tries to work a hand in its mouth and grip the fish's lower jaw to bring it to the surface, hence the need for nerve and moxie.
The daily creel limit for flathead catfish is five. For more information about handfishing and other types of fishing, consult the 2016 Kansas Fishing Regulations Summary, available wherever licenses are sold and at www.ksoutdoors.com.
Summertime Is State Park Time
PRATT – Having fun in the sun is a sure thing when you spend your summer at one of Kansas' 26 state parks where you can enjoy hiking, fishing, boating, biking, horseback riding, and just relaxing in the outdoors. And while all of our state parks provide a wide variety of outdoor activities, there is also a long list of special events you can participate in, too. Park managers are always striving to enhance your state park experience by hosting music festivals, runs, triathlons, outdoor kids days, Fourth of July celebrations and more. Following is a list of just some of the special events scheduled around the state this summer.
Clinton State Park (785) 842-8562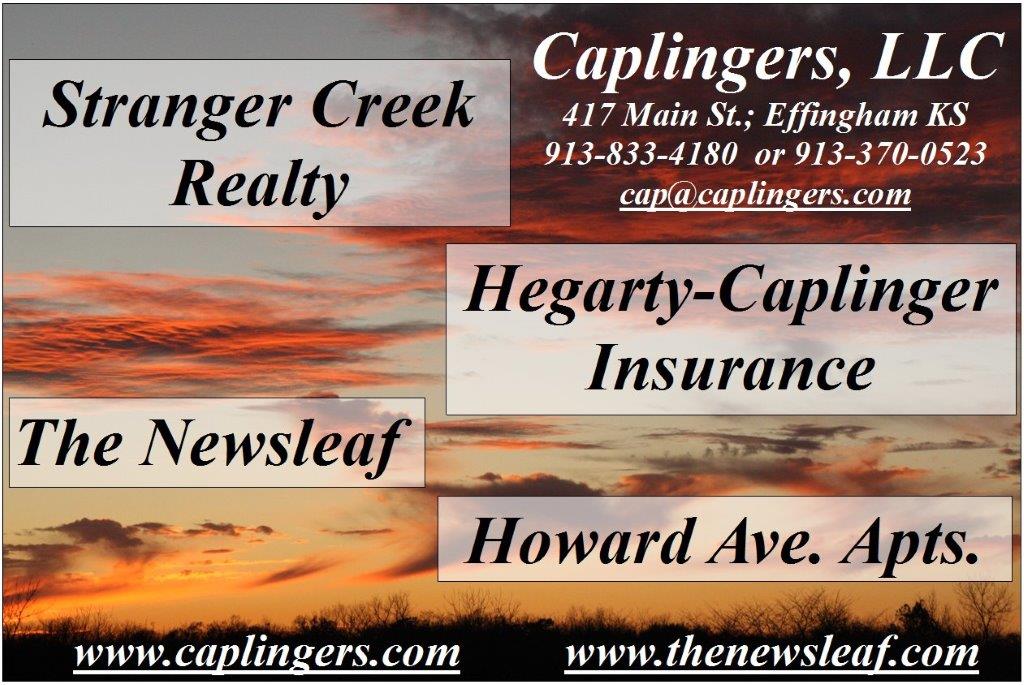 July 10 and August 14, Second Sunday Hikes
August 13, OK Kids Day (fishing derby, archery, animal programs)
Cross Timbers State Park (620) 637-2213
July 1-3, Toronto Days
July 3, Fireworks at the Park (Toronto Point Area)
El Dorado State Park (316) 321-7180
June 18-10, Great Outdoor Day and Governor's Campout
June 25, Mud run and Tractor Pull; concert following
Elk City State Park (620) 331-6295
August 6, Fifty-year Celebration/OK Kids Day
Fall River State Park (620) 637-2213

July 30, Star Party (Fredonia Bay)
Lovewell State Park (785) 753-4971
June 19, Sand Castle/Sculpture Contest (Southwinds Beach)
June 19, First Annual Float Your Boat Contest (Southwinds Beach)
Pomona State Park (785) 828-4933
July 1-4, DJ Music (Beach Shelter)
July 2, Horseshoe Tournament (Kansa Campground)
July 2, 7 p.m. Fireworks
July 30, Beach Party (music, swimming, slushies, hog roast)
August 19-20, Retro Weekend Vintage Camper and Car Show
August 20, Rough Water Warriors Ski Show
August 20, Sock Hop (8 p.m.-10 p.m., Laundroat Parking Lot
Tuttle Creek State Park (785) 539-7941
July 16, Float the Kansas River
June 23-25, Kicker Country Stampede Country Music Festival
Wilson State Park (785) 658-2465
June 18, OK Kids Day/Free Park Entrance
June 19, 5K/15K Trail Run
You can find more special events as they are scheduled this summer by going to www.ksoutdoors.com and clicking on "Upcoming Events." You can also learn more about state park events by calling state park offices directly. Contact information for all state parks can be found on ksoutdoors.com by clicking "Parks," then "Find a State Park."
Visit your nearest state park this summer and discover what great outdoor opportunities are waiting for you.
HISTORY IS FUN ~ Bob Caplinger
Old news from the 1942 Issues of Effingham New Leaf
ARTICLES RELATIVE TO THE WAR AND THE COMMUNITY.
"Howard Cooper wrote his parents, Mr. and Mrs. Guy Cooper, that the soldiers were packed and ready to leave Ft. Lewis, Wash., but they had no idea where they were going. Howard was recently promoted to Sergeant with an increase in salary. His brother Donald who is working in a defense plant in California recently heard Jimmie Doolittle make a speech at the plant."
"Mrs. Lulu Conroy Neill announces the marriage of her son Curtis to Miss Esther Bodenhausen, daughter of Mr. and Mrs. August Bodenhausen. Esther went to Camp Polk, La., to visit Curtis but they sprung a surprise on their relatives and were married."
"Joe Blocker who is stationed at Los Angeles, has been promoted to a Corporal. Joe is a brother of Mrs. Geo Madden."
"Leslie Hubbard was inducted into the army recently and is stationed at Jefferson Barracks near St. Louis. He is in the medical corps. His wife, who is a trained nurse, and children are at Brookfield, Mo."
"Youths 18 to 19 will register for service June 30. They cannot be drafted for military service under the existing law, but there is nothing to prevent a lightning change in the law after the registration is completed. The number of this age in the states is 3,000,000."
"Clayton Henry is home on a ten day furlough from Camp Bowie, Texas. He belongs to the Dixie Division. They expect to go on maneuvers about July 15. Clayton is in the Engineering Corps."
"Ernest Bales reported missing on Corregidor attended the Muscotah school when a boy."
"Donald Amend, who graduated at ACCHS in '39, has enlisted in the navy."
"Max Donaldson, a graduate of ACCHS, has enlisted in the marines and will be located for the present in San Francisco."
"Jimmie Jackson is in the Coast Guard Artillery at Dutch Harbor, Alaska. The last letter they had from him was written six weeks ago."

"Karl Root was appointed Atchison County Attorney by Dist. Judge Lawrence Day to complete the term of John Buehler, who recently was drafted into the army."
"J. R. Foster left Thursday for Ft. Knox, Ky. He is a 2nd Lt. in the army."
"Darwin Acheson of Camp Bowie, Texas, spent his furlough with home folks."
"John Gerety of Ft. Leavenworth has voluntarily signed for overseas service. John is the son of Mr. and Mr. Dick Gerety."
"Mr. and Mrs. Joe Eck received word that their son Matt has been transferred from the canal zone to a camp in Georgia, but he expects to be sent overseas soon."
"Corporal Albert McNeil arrived yesterday from Ft. Benning, Ga., on a 10 days furlough."
WEDDING OF BETTY JACKSON AND PAUL McLENON. "Miss Elizabeth Jane Jackson, daughter of Mr. and Mrs. Rob't Jackson exchanged marriage vows with Paul H. McLenon, only son of Mr. and Mrs. Henry McLenon, at the Community church.
"The bride's sister, Miss Becky Jackson was the bride's maid; Walter Francis Sutter was the Best Man.
"Mrs. McLenon, a graduate of ACCHS, taught the past two years at Hollister. In addition to her high school training and musical training, she is adept with the needle. She made not only her entire trousseau but also the dresses worn by her sisters.
"Mr. McLenon is also a graduate of ACCHS, a young man of exemplary habits, one who knows the rudiments of good farming and practices his knowledge on the farm he purchased a few years ago.
"For the present the young couple will reside with his parents west of Effingham."
WEDDING OF KATHRYN ANDERSON AND JESSE CLEM. "Kathryn Alice Anderson, daughter of Mr. and Mrs. Frank Anderson of Lancaster, married Jesse Ray Clem of Atchison in the home of the bride's parents on Sunday, June 14, 1942. The matron of honor was the sister of the bride, Mrs. Karl Scholz. The best man was Raymond Demel of Omaha.
"The bride graduated at ACCHS in 1932. She taught the Fairview school three years and for the past seven years has been the primary teacher in the Lancaster school. Mr. Clem is employed at the Locomotive Finished Material Co., in Atchison."
HISTORY FROM THE OBITUARY OF HENRY KLOEPPER. "Mr. Kloepper died Friday, June 19, 1942.
"Mr. Kloepper was born Sept. 19, 1875 at Petersagen, Province of Westfalen, Germany. At the age of 16 years, he came to the United States.
"On April 15, 1903, he married Miss Marie Wehking and they went to housekeeping on the Stever farm northwest of Effingham. In 1904, they purchased the Geo Hawk farm northeast of Effingham.
"To Mr. and Mrs. Kloepper were born five children. The oldest, Herman, passed away in 1908 and the mother in 1932. The surviving children are Julius, who is with the John Deere Implement Company in Moline, Ill.; Ralph, who is in the navy in Norfolk, Va.; Elmer of Melrose Park, Ill, who has been called to army service, and daughter, Mrs. Alice Ludwig of Ruskin, Nebr."
HISTORY FROM OBITUARY OF MARK SNYDER. "One of Monrovia's oldest citizens, Mark D. Snyder, died Saturday night at the home of his son, James, at Pharr, Texas.
"Born Nov. 2, 1858, near Monrovia. In 1881, he married Miss Helen Maxfield, also of Monrovia. Mr. and Mrs. Snyder were the parents of eight children. Mrs. Snyder died in 1909 and was preceded in death by her daughters, Elsie, Minnie, Mildred, Marguerite and Margaret.
"Surviving the deceased are 3 sons, John, who is farming the home estate, Mark, assistant freight agent for the Missouri Pacific at Omaha and Capt. James Snyder, who is now stationed at Albuquerque, New Mexico, and five grandchildren.
"The deceased's father, Solomon Snyder was the first postmaster in Monrovia, that was in 1860 and the post office was in the home.
"Mark Snyder left the farm 33 years ago and has lived in Monrovia ever since. The past two winters, he went south to live at the home of his son to avoid the rigors of the winter.
"Pall bearers were Percy Hoffman, C. F. Stutz, Wm Stutz, J. R. Foster, Ralph Olson and Wm Sharp.
HISTORY FROM THE OBITUARY OF JANE BEYER. "Miss Jane Beyer was born at Madera, Pa., Nov. 29, 1867, and departed this life, July 3, 1942, at age 74. When only a babe, she with her parents, the late Mr. and Mrs. Asa Beyer, moved to Arrington, Kan., where she spent her entire life.
"She was one of Atchison county's very successful school teachers and gave up the work to care for her mother in her declining years and after her passing made her home with her sister Mrs. Boyd Royer and family. Although she never had a home and children of her own, her niece and nephew, Maxine and Willard Royer, filled that vacancy.
"She leaves four sisters and three brothers. They are Mrs. Christina High and John, Holton; Mrs. Mabel Royer, Mrs. Lucretia Dodson, and David, Arrington; Mrs. Mattie Schiffbauer, Belle Plaine; Albert, McPherson.
"Edward Gerety, Raymond Dodson, Willard Royer, Asa, Roscoe and Hubert Beyer, all nephews of the deceased, were pall bearers."
HISTORY FROM OBITUARY OF MRS. ALBERT CHURCHILL. "Mrs. Albert Churchill, 94, one of Monrovia's most highly respected citizens, died in the Blue Nursing Home in Atchison where she has been a patient a little over a year.
"Elvira Warthon was born at Elizabethtown, Ky. in 1862 and was united in marriage to Albert Churchill at Cecilia, Ky. August 15, 1877. Mr. Churchill died April 4, 1953 at the age of 102.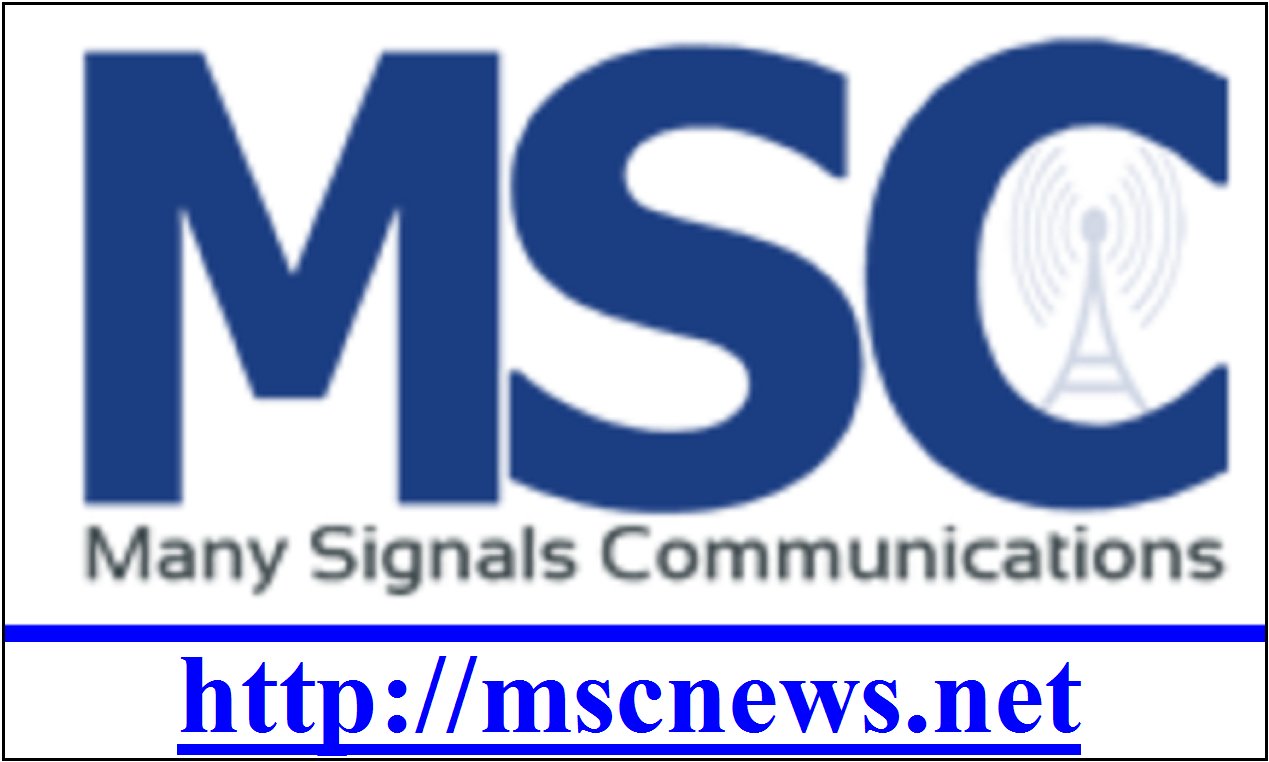 "The couple came to Atchison county in 1881 and this has since been their home. They were very poor and Ol Hipple, Monrovia Merchant, befriended them until they became established. For 40 years after his death, they took care of his grave in the Monrovia Cemetery out of gratitude. Mrs. Churchill was an immaculate housekeeper, good practical nurse and one of the county's famous cooks, having prepared the meal for many wedding dinners and refreshments.
"The Churchills were loved by all who knew them, and their word was as good as the law.
"Eight of their 14 children survive: Elizabeth, the eldest and only one born in Kentucky, Denver; Roy, Leavenworth; Mrs. Date Davis, Chicago; Dewey, Chicago; William, Monrovia; Hobart, Ralph and Emmett, all of Atchison, many grandchildren and great grandchildren.
"She was a member of the AME church. She and her husband both were born in slavery, she less than a year before the emancipation proclamation of 1863. Her husband remembered the slave auctions in the south.
"Funeral services were Friday afternoon at the Monrovia Methodist church with the Rev. J. R. Easley, Atchison, officiating. Pallbearers were Henry Buchanan, John Noland, Henry Smith, Alert Shook, Moses Sloan and John Holbert. Burial in the Monrovia cemetery.
CLASSIFIED ADS
RUGER DAYS AT ATCHISON OUTFITTERS
Come join us on Saturday, June 25, for our sale on Ruger pistols and rifles including the New Ruger Precision rifle.
Sign up for prizes including a Ruger American 9mm semi-auto pistol.
Sale on Benelli Super Black Eagle II shotguns.
Refreshments at noon.
Atchison Outfitters
2000 Skyway Hwy 59
Atchison, KS 66002
"GUESS WHO"
Can you identify the place, persons or year in this photo? Last issue was downtown Horton
LAST WEEK
Problems with this web site contact cap@thenewsleaf.com Last updated 6-21-2016
<![if !vml]>
<![endif]>