You are our Visitor
The August 28, 2018 Edition
of
The Newsleaf
Vol. 15 Issue 34
BETWEEN THE ISSUES
QUOTES
"Just because it doesn't make sense to you doesn't mean it doesn't make sense."
FRONT PAGE
NHS Induction Ceremony Held
Seven ACCHS students were inducted into the National Honor Society in a ceremony last Thursday evening. The new members were received by the officers, President Jaycee Ernzen, Vice President Lane Scoggins and Sec/Treas. Jonna McDermed. Sponsor for the NHS is Jenna Hawk. The new members are L-R: Sarah Kimmi, Graci Postma, Tucker Smith, Jocelyn Campbell, Jayden McNerny, Victoria Caplinger and MaKaea Forbes.
Livestock Board Presents Scholarship
Avery Wagner, an Atchison County student at K-State, received recognition during the Cattlemen's Holiday from Ryan Bodenhausen. Wagner is studying to become a veterinarian and received the Atchison County Livestock Board scholarship given yearly to a student studying in a sector of agriculture at college.
Additionally, the Livestock Board promotes animal agriculture locally, supports the 4-H and FFA educational programs and donates to the food pantries of the county. The members hosted over 225 for Cattlemen's Holiday that featured a rib eye steak.
ATCHISON COUNTY FARM BUREAU 2018 Century Farms
The Atchison Co. Farm Bureau Annual Meeting was held July 26. During that meeting four Century Farm presentations were made. This year they were given to Richard Dahl, Mark Nieman, Richard Watowa and Kenneth Wilson. Below is a brief synopsis of each farm.
The Century Farm of Richard L. Dahl, Everest, Ks, was purchased by his grandfather, Otto H. Dahl in 1918. Otto was born in Sweden and purchased 160 acres from James Larson. The farm was then owned by Richard's father, Carl S. Dahl, before Richard acquired it in 1988. The present home was built in 1900. Previously the farm had cattle, hogs, sheep, and horses. The current crops are corn, milo, oats, and wheat.
The Nieman family farm, Nortonville, was purchased in1905 from Corpstein for $75.00 an acre by Charles Niemann, the great grandfather of present owners Mark and Becky Nieman and great great grandfather to the other present owners, Ty and Keely Nieman. When the land was handed down to Ed Nieman Sr. he built a house and outbuildings in 1920. Five generations have slept in the house and is the present home of Mark Nieman. Ed Nieman Sr. raised 5 children on the 80 acres with 30 acres row crop, about 10 cows, 2 sows, raised chickens and sold milk, eggs, and honey. Ed Nieman, Jr. owned the acreage before Mark and Mark's son Ty.
Richard and Judy Watowa Trust, Daniel, and Shawn Watowa, Atchison, are owners a century farm purchased by Frank J. Watowa, Sr., great grandfather of Richard, in 1883 for $55.00 per acre. In 1895, a two story stone house with full basement and full attic was built. The family may have lived in a 17ft. by 30 ft. dry laid cave with windows while the house was being built. The cave has been restored. The family cemetery is on this property. Three generations are buried there. The Watowas have a long history with the St. Louis Church. The altar was a donation from Frank Watowa, Sr. It cost $1800 in 1907. The farm crops are corn and soybeans. They have a small multi-family garden and had a 9 acre vineyard.
The Century Farm of Kenneth, Marlise, and Alan Wilson, Horton, was purchased by Kenneth's great grandfather, O. G. Wilson in 1905 from Peter and Anna Weber for $56.96 an acre. Kenny is the 4th generation to farm the land and Alan (son of Kenny and Marlise) will become the 5th generation. O. G. and his brother, Fremont, came to Kansas from Missouri in a covered wagon, crossing the Missouri River in a covered wagon. O. G. worked on various farms and for the Rock Island Railroad building bridges, most located NW of Horton, before purchasing the acreage. Today the farm crops are corn and soybeans.
DAR News
The Atchison Chapter of the Daughters of the American Revolution met on August 11, 2018 in the home of Kari Anderson.
Kari's children Anya and Jonas Anderson presented the program on the recent trip they took sponsored by Everest Middle School. They shared pictures and read reports on some of their favorite sites in Baltimore, Washington DC, Philadelphia, and New York.
We learned about the construction of the Dwight D. Eisenhower World War II designed Memorial being constructed on Independence Avenue in Washington D.C. scheduled to be completed by May 8, 2020.
The next meeting will be held September 22, 2018 in Highland, Kansas. We will be visiting the Highland Cemetery for a tour of historical graves. For information call 785-442-3837
USD 377 SCHOOL NEWS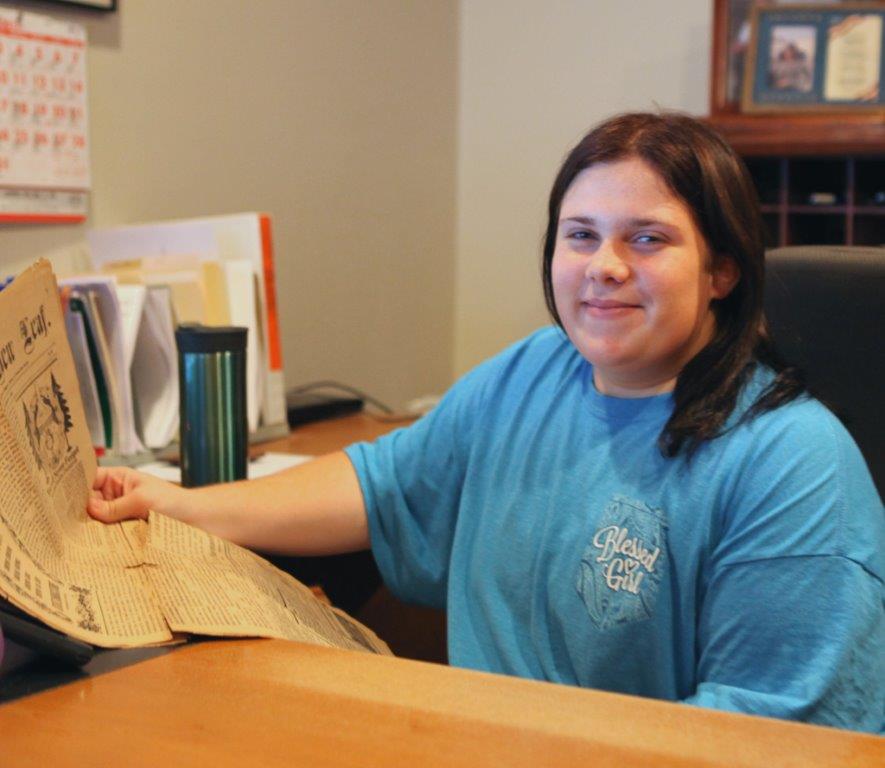 Tiger Talk ~ MaKaea Forbes
Wednesday, the fifth graders at the elementary got to go to Topeka to Starbase. Starbase is a program that gets students interested in Science, Technology, Engineering and Math. Student get to go on five visits to Topeka. Starbase has served over 74,000 students since the program started in 1992. (http://www.kansasstarbase.org/)
Thursday NHS induction ceremony. Congratulations to the newest members, Senior: MaKaea Forbes, Juniors: Jocelyn Campbell, Victoria Caplinger, Sarah Kimmi, Jayden McNerny, Graci Postma and Tucker Smith.
Friday fall sports scrimmage. The sports highlighted include JH volleyball, HS volleyball, JH football, HS football and Cross Country. I asked JH football player Ty Crossland about football this year and he replied, "Yeah, I'm excited for it!" Eighth grader Matthew Worley is excited to. He said his position is wing back. When I asked what the goal set for him personally or as a team he replied, "We just want to win at least one game and if not just do the best we can." I asked 10th grader Emily Falk about cheerleading and she said, "Oh course I'm excited about cheer." When asked what she was most looking forward to this year with cheer she said, "Supporting all the teams and working with my team." Eleventh grader Victoria Caplinger is looking forward to cross country, "oh yeah, it's fun." She told me that she isn't looking forward to the heat, "it's no fun." Victoria is most excited for Regionals.
One thing I'd like to mention is that at most home meets, it seems there are free will donation meals. This is a great time to come out and eat and support the local clubs and organizations. The ACC Booster Club started us off with a taco supper. What a great way for the community to come and get a good meal and support those clubs.
This week we will highlight seniors Georgia Appel and Jimmy McDermed.
Georgia Appel is the daughter of Greg and Stacie Appel. Her nickname is Jo Jo. Georgia is active in volleyball, basketball and softball. When asked what she is most looking forward to her senior year, she replied, "graduating." Georgia's plans after high school includes going to college. Georgia's favorite teach is Mrs. Bland, "She helps me with everything, emotional support system." Georgia's favorite saying is "Let's go" or "Come on now." The only things most people don't know about Georgia is that, "I love my bed and Netflix too much! Georgia has two pitbull dogs. When asked who Georgia thought the biggest class clown was, she replied, "Shawn Boos."
Jimmy McDermed is the son of Rhonda McDermed and Kent McDermed. Jimmy's nickname is Jim Bo. Jimmy isn't active in sports. Jimmy is most looking forward to his senior year, "Graduating!" Jimmy hasn't decided what exactly he is going to do after graduation. Jimmy's funniest high school moments are, "being with my friends from 7th-12th grade. Jimmy's favorite teacher is Mrs. Bodenhausen, "because we get to build things." Jimmy says that the one thing most people don't know about him is that, "I have a twin sister." Jimmy has two black lab dogs. When asked who Jimmy thought the class clown was, he replied, "MaKaea." Beings I am the only MaKaea I think he meant someone else (ha).
That's a wrap for this week Tiger fans!
MUSCOTAH NEWS ~ Susan Higley
Dates to remember: Half Century will meet for their monthly noon lunch at the Community Building on Monday, September 10th instead of the first Monday in September due to the Labor Day holiday. Remember if you are over 50 come enjoy a good meal and visit with neighbors. Bring a covered dish and enjoy if you can't bring a dish there is always enough to go around.
The annual Senior Citizens Supper will be Saturday, September 22nd at 5 p.m. at the Community Building. Outreach will furnish the meal including chicken, salads, side dishes and dessert. If you are 50 or over please come and enjoy a good meal and visit with friends in the community. Outreach sponsors this event every year to honor our seniors in the community and bring people together to enjoy a fun evening.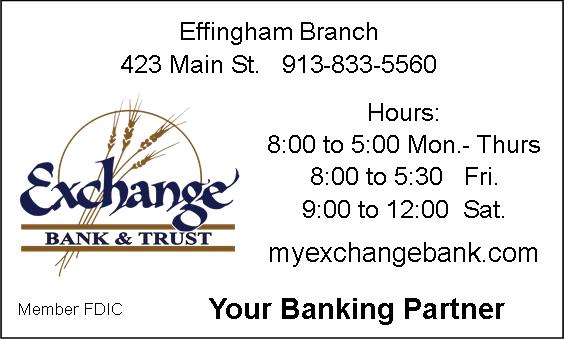 The Cancer Support Group will not meet in the month of September due to the Labor Day holiday. They will meet again on October 1st. The meeting will begin at 6:30 at the Community Building. This meeting is open to the public and is comprised of cancer survivors, those undergoing treatments and recovery, caregivers and anyone that is interested in learning about cancer.
September birthdays include: 1st-Arwen Rush; 3rd-Becca Leitch; 9th-Owen Gaskell; 10th-Rhonda Toth; 12th-Leah Wilson; 13th-Micah Handke, Hannah Lawrence; 15th-Dustin Gullickson; 16th-Melinda Handke, Wesley Rodvelt; 17th-Megan Hamilton; 19th-Dale Swendson; 20th-Helen Hamon; 22nd-Laura Vittetoe; 25th-Keegan Lott; 26th-Roy Tacker; 27th-Ginger Rodvelt. September anniversaries include: 5th-Al & Deb Schirmacher; 7th-Ed & Susan Higley; 14th-Mike & Mindy Rush; 25th-Allen & Cherly Moon; 26th-Phil & Sharyl Leitch. Other important dates on the September calendar are 3rd-Labor Day; 9th-Grandparent's Day; 22nd-Fall Begins. Happy birthday wishes and congratulations on all the anniversaries being observed.
The last big weekend of the summer is coming up. Hope everyone has a chance to enjoy. Have a safe and happy Labor Day weekend.
ATCHISON NEWS
Atchison County Food Pantry@ FCC – 301 North 7th Street
The food pantry is open on Mondays, 1:00-3:00 p.m. Wednesdays, 4:30-6:00 pm and Fridays, 10:00-11:30 am & is located in the basement (Wolf Hall). Please use entrance off of Santa Fe St.
The Food Pantry is an important ministry in our community. Please check out our page on Facebook & Like us - Atchison County Food Pantry @ First Christian Church.
Suggested items for the pantry:
Instant potatoes (mashed, scalloped, etc.), peanut butter, jelly/jam, chili seasoning, chili beans, pork 'n beans, corn bread mix, or any non-perishable foods.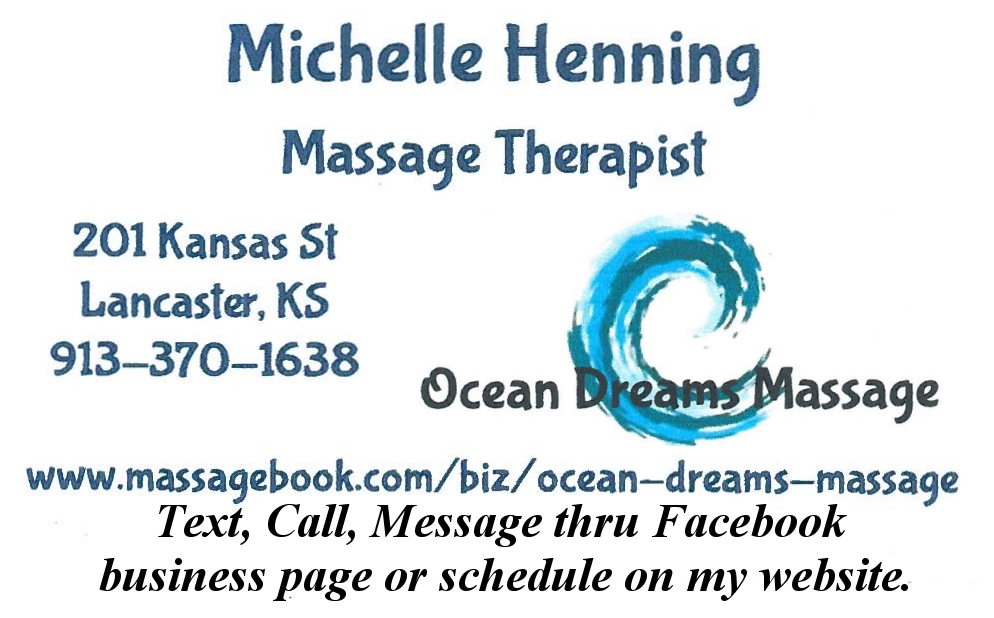 It takes around $1500 monthly in donations to restock the food pantry.
We have the following volunteer needs for the food pantry:
(1) We need a volunteer or volunteers to help us weigh, sort and stock the shelves with the Walmart deliveries from the Feeding America program. This is every other week, Monday, Wednesdays and Fridays, from 10:00 AM to approximately 11:30 AM. If you could work one of these days, this would be good. Two or more, even better. One day a month, first Wednesday, come in at 9:30 AM to help us with Second Harvest delivery. Ability to lift 25 lbs. or more very helpful.
(2) We need a volunteer or volunteers to help us man the computer desk for client input on days Food Pantry is open. Will need basic computer skills on our laptop. Must be willing to train in Kansas City for a two-hour training session. We will provide transportation. Food pantry is open Mondays, 1:00 PM to 3:00 PM, Wednesdays, 4:30-6:00 PM, and Fridays 10:00 AM-11:30 AM. Will need to arrive about 1/2 hour early for setup, and stay 1/2 hour after close for help with cleanup and restock.
(3) We need a volunteer or volunteers to help staff the pantry, restock the shelves and assist with cleanup on dates Food Pantry is open, same hours or above.
Contact Linda Stecher, 913-426-4359, or David Gatewood at 367-2684 or 913-370-0480 for more information.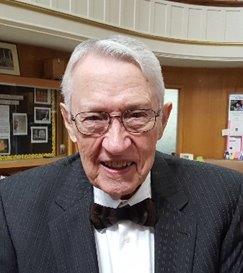 DO YOU BEAR A CROSS FOR JESUS ~ Jack Albright
What does a person mean when they say, "This is just another cross that I must bear?" That statement comes from devout Christians as well as non-Christians. It is often quoted by a person who is suffering poor health, death of a loved one, or many other physical problems that both Christians and non-Christians suffer.
To discover what the Bible teaches about cross bearing we turn to Matthew 16:21-28 where Jesus challenges the disciples to "take up their personal cross and follow him in cross bearing."
This story begins when Jesus and the disciples are in Caesarea Philippi. Jesus asks them, "Who do other people say that I am?" They answered, "Some say you are Moses, Elijah or one of the prophets." Then Jesus asked them bluntly, "Who do you say that I am?" Peter answered, "You are the Christ, (the Messiah), the son of God."
The Greek words in Matthew 16:21 read, "Jesus began and continued to tell them that he must go to Jerusalem, must be tried, must be condemned and must be crucified, and must be raised from the dead."
Peter rebuked Jesus for saying such a thing. Jesus rebuked Peter and said, "If any of you want to come with me, you must forget yourself, take up your cross, and follow me. For whoever desires to save his life will lose it, but whoever loses his life for my sake will find it." (Matthew 16:24,25)
Notice the action involved: Each person is require to decide to willingly accept a cross and then pick it up and carry it." To bear a cross for Jesus we must deliberately, intentionally decide that we will follow Christ and willingly pick up our cross and willing to die for Jesus if that is what it takes.
As I write these words my mind searches desperately for a time in my life when I was challenged to die for Jesus. Finding nothing of great importance I turn to the example of true martyrs.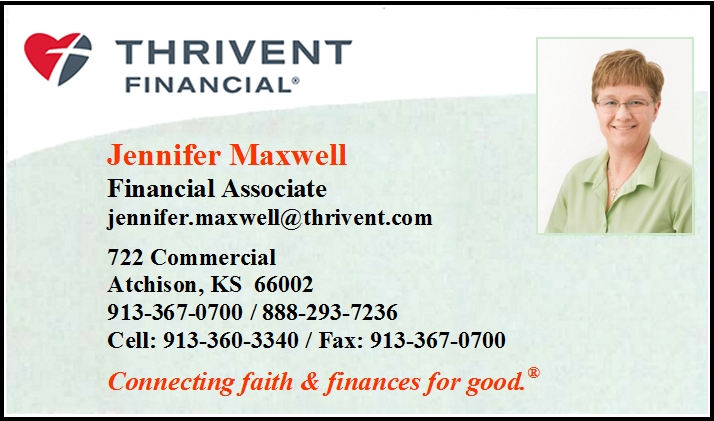 Bishop Nicholas Ridley and Bishop Latimer were burned at the stake (October 1555). Latimer died much more quickly; as the flames quickly rose, Latimer encouraged Ridley, "Be of good comfort, Mr. Ridley, and play the man! We shall this day light such a candle by God's grace, in England, as I trust never shall be put out."
That dear readers, is an extreme example of what it means to take up your cross and follow Jesus.
There are Christians in 2018 who are bearing their cross for Jesus...and dying.
How can you and I in our non-hostile society dare claim that we are bearing a cross?
The best example that I can share happened this week. I awoke at 5am looking at the ceiling. At my age I experience radical changes that often overwhelm me. I was in a pit of depression because of a horrible fear that I was being robbed of part of my self-esteem. It was a false fear...but very real to me.
I secluded myself in my office and went face-to-face with God. I claimed his promise that he would fill me with the Holy Spirit and give me peace, comfort, and healing. After several hours of struggling, God told me that I must give him my "core personhood." I must take my cross of absolute surrender of everything that makes me who and what I am. My total personality.
I took up my cross and there came a peaceful feeling moving from my lower abdomen up to my brain. I had total peace. Peace that is real, but that I cannot explain.
Responses welcomed and answered: <jack-albright@att.net>
ROCKIN' WITH GOD ~ Jack E. Albright 8/25/18
In my salad days as a young preacher
(green and all mixed up)
I preached that there would never come a time
when God would let a Christian retire.
Even old people could pray.
At age ninety my insight is more accurately
focused on reality rather than speculation.
Today, I see God as our host,
rocking slowly
in his Royal Rocker,
in relaxed communication
with hundreds of old people.
Most of us love to repeat the stories of Jesus
that we have told since we were children.
True, we may get the stories mixed up but
we have no fear of falling from grace
for God simply smiles when someone tells
the story of the short man called Zacharias
who climbed Mount Cyanide
to see Jesus.
I try to convince myself
that rockin' with God
is an act of worship.
Perhaps more effective
then a
sermon.
GOVERNMENTAL NEWS
EFFINGHAM CITY COUNCIL MEETING MINUTES of JULY 11, 2018
COUNCIL MEMBERS PRESENT WERE: KIRK WOHLGEMUTH, DAVID LOWE, MARK HURST, ROSS MONTGOMERY AND HARVEY FASSE. MAYOR JIM POTTS CALLED THE MEETING TO ORDER AT 7:00 P.M.
Mayor Potts appointed Harvey Fasse to fill the unexpired term of Todd Eckert on the council. Wohlgemuth moved to accept and approve the appointment of Harvey Fasse to the city council. Montgomery seconded the motion. The motion carried unanimously.
Hurst moved to approve the minutes of the previous meeting as written. Lowe seconded. The motion carried unanimously.
Lowe moved to approve and pay the bills. Hurst seconded the motion. The motion carried unanimously.
Leroy Ellerman was present to discuss issues with his livestock at the lagoon site. Ellerman claims that the erosion problems are due to nature and the city's engineers. He said that his livestock did have some to do with the problems. He presented a bill to the council for feed for his livestock as he claims he could not get them to the other pasture to feed. The city superintendent pointed out that access to the low water crossing leading to the other pasture has never been blocked or inaccessible to Ellerman. Ellerman then asked about the bindweed problem at the lagoons. He was told that there is no problem. Everything has been cut and sprayed. He said that he was told he can no longer run his livestock on our land around the lagoon area. They tear up the fence and cause erosion problems. Also, the State is now requiring us to maintain the area outside the fence as well as inside the fence. Ellerman was told that he needs to put up a fence to keep his livestock on his property. He stated that the city should do that. The city maintains that it is his responsibility to keep his animals on his property. Ellerman threatened to get the county commission involved in this matter. The council told him to do whatever he thinks he has to do.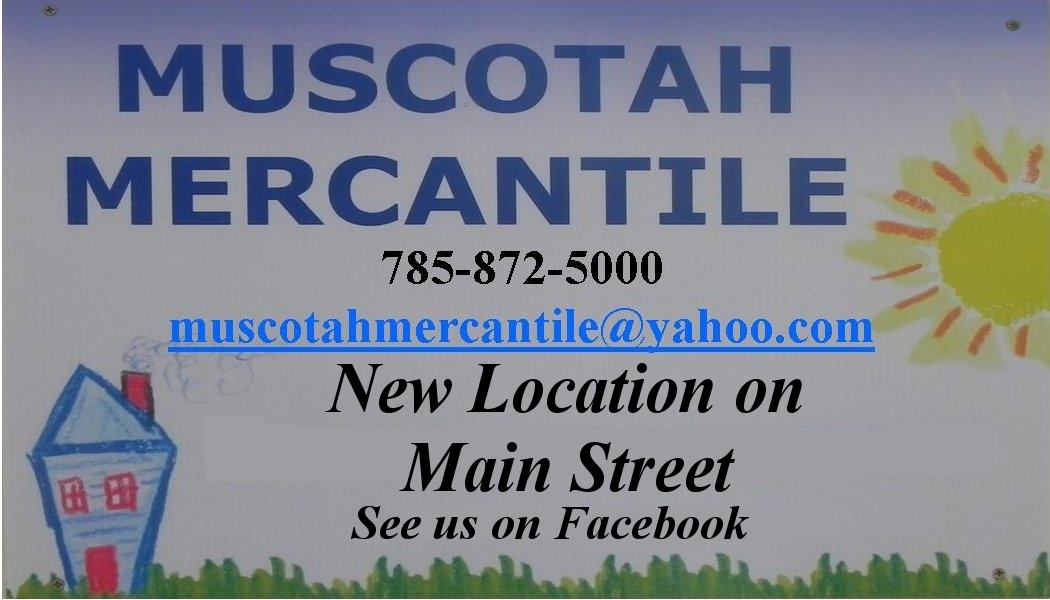 Rita Clary of Kansas Rural Water Assn. told the council that she is at a standstill with the environmentals for our sewer project. She cannot proceed until the city has acquired that property for the new water well. Also, a survey has been requested by the Osage Nation before they will sign off on the project. She was told that the council will be speaking with the owner of the property tonight and we hope to negotiate a deal for the land soon. They asked if this could wait another 30 to 60 days. She indicated that it could. We will let her know as soon as we can finalize the land purchase.
Keith Taliaferro was present on behalf of the Atchison County Fair Assn. He asked about the setbacks at the property where their new building is going up. City Ordinances require that there be a front yard of 25 feet. This applies to both frontages on a corner lot. The current layout for the building is crowding the sidewalk on the east side. The city superintendent said he would like to see them move in 10 feet on the east side to place the ramp. Taliaferro said they have no problem with that. Lowe moved to grant the Atchison County Fair Assn. a variance of the setback regulations on the east side of the lot at 419 William Street with the ramp to be moved west an additional 10 feet. Hurst seconded the motion. The motion carried unanimously. Taliaferro asked for permission to close 4th Street between William and John during the fair. Hurst moved to allow the Fair Assn. to close 4th Street between William and John Streets during the fair. Montgomery seconded the motion. The motion carried unanimously.
Kathy Hawk was present to discuss the land the city wants to purchase from them for a water well. Hawk presented the council with a proposal. They would like the city to pay all closing costs, free water and sewer service and they want $20,000.00 for the property. The council felt the price was excessive. There was some discussion about how they arrived at the asking price and what the city believes is a Fair Market Price for the property. Condemnation was also discussed. Both sides would like to avoid this and come to an agreement. Hawk did ask that they be contacted prior to the city beginning condemnation, if it comes to that. The council agreed to do that. Hurst moved to adjourn to executive session for 10 minutes to discuss this matter with the attorney and for the city superintendent and the city clerk to remain for the session. Lowe seconded the motion. The motion carried unanimously. The meeting adjourned to executive session at 7:55 p.m. The regular meeting resumed at 8:05 p.m. Hurst moved to return to executive session for another 10 minutes to continue the discussion with the city attorney. Wohlgemuth seconded the motion. The motion carried unanimously. The meeting adjourned to executive session at 8:05 p.m. The regular meeting resumed at 8:15 p.m. Wohlgemuth moved to table this matter for a month at least. Montgomery seconded the motion. The motion carried unanimously.
Jenna Hawk-Porter, Pool Manager, gave her report to the council. She reported that average daily attendance has been 42. The Community Night Swims have been very successful. There 40 in attendance at the first one, 163 at the second and139 at the 3rd. They would like to have more of these. The council asked if she felt that attendees at the Community Night Swim were mostly those who do not come during regular hours. She said they were. The council told her to go ahead and have another if she wants. Hawk-Porter said that she is aware that payroll at the pool is up this year. They schedule 4 guards to work each day since neither her nor Katie are certified lifeguards. They feel this is the safest way to operate. The council agreed. She would like to explore rates charged at other pools to see if we can make our rates more affordable. The council told her to go ahead and they will discuss rates with her at the end of the season.
Jimmy Ellis, City Superintendent, gave his report to the council. He reported that the pool house needs a new door. It will be installed next week. He reported that mowing and spraying at the lagoons has been completed. The tube at Thorpe's has been installed and they have started on the tube at the school. The grapple bucket was damaged and it will cost $500.00 to fix it or $3,000.00 to replace it. The council agreed to repair the grapple bucket. An estimate for repair of the gazebo roof from Brown Construction was considered. The wood shakes and fascia will be replaced with metal. The cost will be $6,475.00. Hurst moved to hire Brown Construction to repair the gazebo roof as per their estimate of $6,475.00. Lowe seconded the motion. The motion carried unanimously. Ellis attend the meeting of Rural Water District #5 and invited them to attend our meeting to discuss the emergency water connection. He said they were upset and do not understand why the city council did not come to their meeting.
The problem with the drainage tube at Stirton's on 9th Street was explained to new council member, Fasse.
An application for a cereal malt beverage license was received from Slippery Pigs BBQ & Pub. The license is for a beer garden at the fair. It will be on the west side of William Street between Jim Ryser's home and the fair barns. It will be in operation from Tuesday, August 7th through Saturday, August 11th. Hurst moved to approve the cereal malt beverage license from Slippery Pigs BBQ & Pub for a beer garden at the fair. Lowe seconded the motion. The motion carried unanimously.
A request from Dan Sheeley for a reduction of the water bill at his father's rental house located at 411 John was considered. There was a leak that took some time to get fixed. Hurst moved to reduce the water bill at 411 John by half this one time. Wohlgemuth seconded the motion. The motion carried unanimously.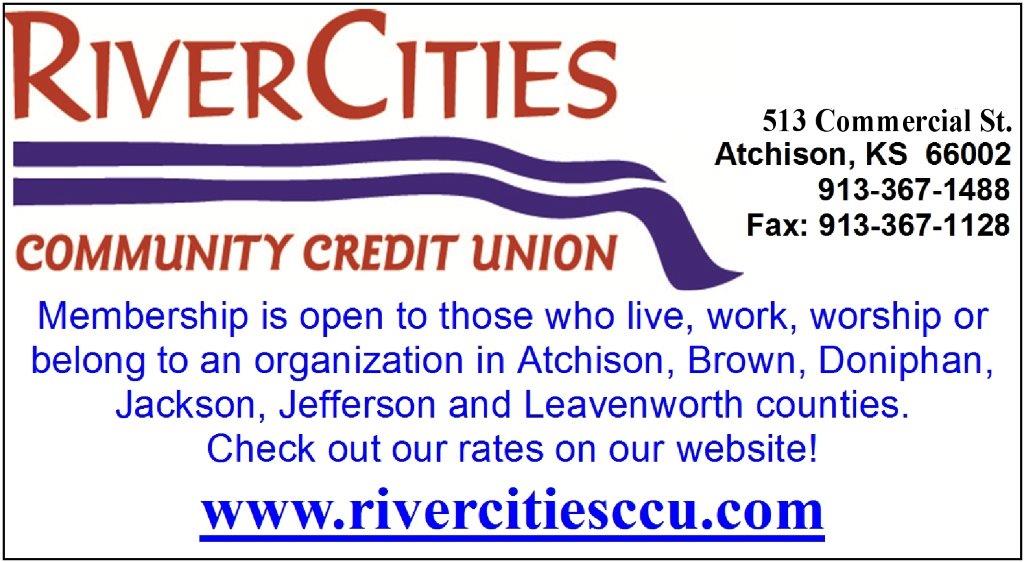 People living in RVs, travel trailers and similar vehicles was discussed. Our ordinances state that no dwelling shall be placed on a lot of less than 6,000 square feet and there shall be no more than one dwelling per lot. People living in structures with no water or other utilities is also a concern. The city attorney will draft something regarding these issues for the next meeting.
Lowe moved to adjourn the meeting. Hurst seconded the motion. The motion carried unanimously. The meeting adjourned at 9:20 p.m. Pat Strine, City Clerk
AG Urges Congress To Strengthen Opioid Enforcement
TOPEKA – (August 23, 2018) – Kansas Attorney General Derek Schmidt today urged Congress pass legislation that would strengthen the ability of the Drug Enforcement Administration and local law enforcement to take action against the manufacturers of synthetic opioids.
In a letter to leaders of the Senate and House of Representatives, Schmidt, along with the attorneys general of 51 other states, territories and the District of Columbia urged Congress to pass the Stopping Overdoses of Fentanyl Analogues (SOFA) Act. The bill would allow the Drug Enforcement Administration to proactively schedule all newly modified fentanyl analogues, eliminating a current loophole in the law that keeps law enforcement officials a step behind fentanyl analogue manufacturers.
"Unfortunately, as states have taken measures on a local level to address this crisis, a new front has emerged in the form of trafficking in fentanyl and fentanyl analogues," the attorneys general wrote. "The SOFA Act unplugs the entire fentanyl machine in the first instance by making fentanyl analogue illegal as soon they are manufactured, which occurs most often abroad in countries without adequate controls."
A copy of the attorneys general's letter is available at https://bit.ly/2w92Idp.
AG Asks HHS To Maintain Access To Liver Transplants For Kansans
TOPEKA – (August 24, 2018) – Kansas Attorney General Derek Schmidt this week joined the attorneys general of Georgia, Hawaii and Wisconsin in demanding that U.S. Department of Health and Human Services (HHS) Secretary Alex Azar rescind a recent directive that would have the effect of restricting access to liver transplants performed at the University of Kansas Medical Center and in other areas throughout the country.
The attorneys general believe the HHS directive will unfairly weight access to liver transplant services toward programs in the northeast and west coast and will diminish access to transplant services among rural, underserved and socioeconomically challenged areas of the country by directing organs donated in those areas to the more populous regions of the country.
The bipartisan letter, led by Kansas, specifically asks the Secretary of Health and Human Services to rescind a policy directive, announced in July, in which HHS disregarded the years-long work of a body authorized to recommend the policy for distributing donated organs. The HHS letter directed that a revised December 2017 organ-distribution policy, adopted after years of study and compromise, be replaced with a policy that favors organ recipients living in coastal areas of the country over those living in less-populous parts of the country.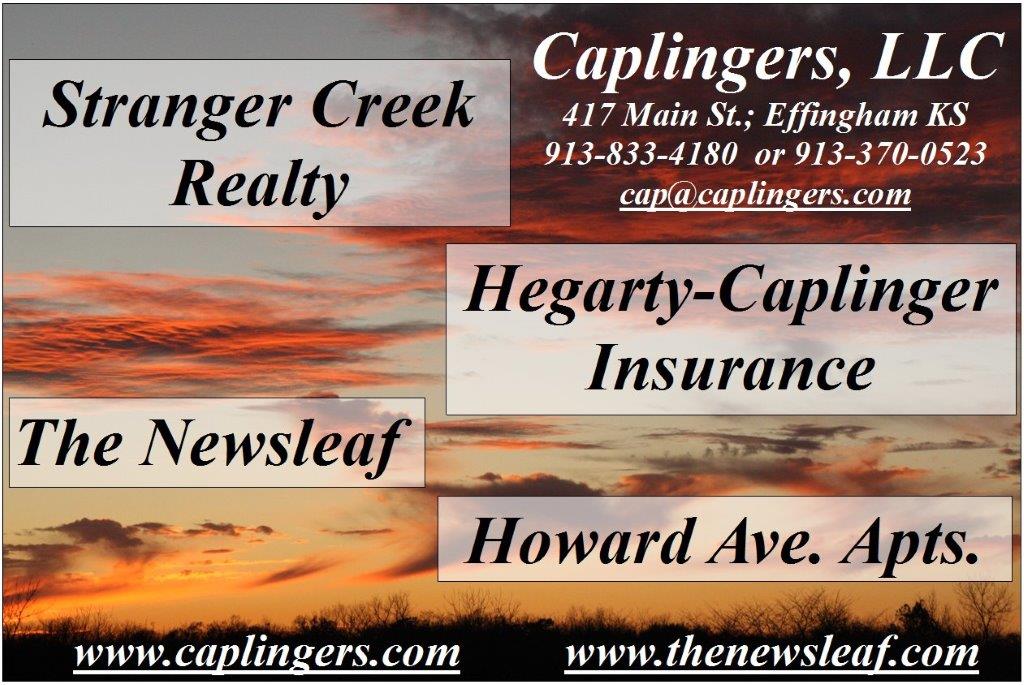 "[T]his directive will diminish patient access to liver transplant services for our citizens solely for the purpose of benefiting transplant programs in the Northeast and the West Coast," the attorneys general wrote. "We will defend the interests of our citizens to preserve patient access to liver transplantation services by using all available tools at our disposal."
A copy of the letter is available at https://bit.ly/2wm9pIt.
MISCELLANEOUS PRESS RELEASES
Fossil Data, Images From Sternberg Museum Now Available Online
HAYS, Kan. – After two years of work, the Sternberg Museum of Natural History has launched for the first time a database showcasing pictures and information about the fossils that are housed at the museum.
"Museum paleontology specimen data are now available to educators, students, researchers and the general public around the world," said Dr. Laura Wilson, curator of paleontology at the Sternberg Museum and an associate professor of geosciences at Fort Hays State University.
Funding came from a National Science Foundation grant awarded to Wilson.
"Making specimen data easily and openly accessible is a huge push in the museum community," said Wilson. She said data accessibility is one of the main goals of the National Science Foundation.
Christina Byrd, paleontology collections manager at the Sternberg Museum, and students from FHSU worked with Whirl-i-Gig, "a software developer who designed the database CollectiveAccess, to customize the database to fit our data and needs," said Wilson.
Sternberg Museum's database is known as a relational database, meaning each specimen's data is stored in tables, and those tables are linked together by common information. This is helpful when researching because with one search you can pull more relevant information. Wilson said, "Overall, a relational database is more easily searchable and makes data more accessible."

A STEM (science, technology, engineering and mathematics) workshop in June allowed educators from different parts of the state to interact with the database as well as create activities for the classroom. Students involved in these lessons will have the opportunity to "build big datasets, analyze actual data to test ideas, collect their own data, ask questions, and explore images of Kansas fossils" said Wilson.
The database can be found at https://sternbergca.fhsu.edu/ and is available to the public.
WILDLIFE AND PARKS REPORTS
Teal Season Almost Here
PRATT – Most veteran waterfowl hunters treasure the early teal season that will open in a couple weeks. However, those less familiar with duck hunting are sometimes confused by the early season and wonder why there is such a short season on teal. First, let's get one thing straight: teal are ducks; they're the smallest duck species we hunt, and they are legal game during the regular duck seasons. It's just that in their rush to get to the southern wintering grounds, most teal are long gone by then.
Because so many teal migrate through before traditional duck seasons open, the U.S. Fish and Wildlife Service allows a September teal season, based on the number of adult breeding teal observed on the northern nesting grounds. This year, teal season in the Low Plains Zone (anything east of U.S. Highway 283) is Sept. 8-23, and in the High Plains Zone (anything west of U.S. Highway 283) is Sept. 15-23. The daily bag limit is six teal.
There are two species of teal common in the Central Flyway, blue-winged and green-winged. Bluewings usually migrate earlier than greenwings, and in fact, reports indicate that bluewings are already arriving at Kansas wetlands. Most bluewings are gone by early October, although if the weather is mild, some may show up in hunters' bags during the opening week of the Low Plains Early Duck Zone's first segment (Oct. 13-Dec. 31, 2018).
All hunters participating in teal season who are required to have a hunting license must also possess a Kansas HIP permit, $2.50, and State Waterfowl Permit, $10.00. All hunters 16 and older must have a Federal Waterfowl Stamp, $25, which can be purchased at your local U.S. Post Office and any Kansas Department of Wildlife, Parks, and Tourism regional office.
Veteran duck hunters love the early teal season because it's their first chance to get back to the marsh after a long spring and summer of no duck hunting. Teal are fast, challenging quarry for wingshooters, and teal hunting requires hunters to be particularly focused on species identification. It's common to have other duck species such as shovelers and wood ducks migrating through in September, and those species are not legal game during the early teal season. It may take some practice and experience for a new hunter to be confident in identifying teal, but that's all part of the teal challenge. And when conditions are right, teal numbers can build quickly on Kansas wetlands, providing a fantastic waterfowl hunting experience.
For a complete list of waterfowl season dates and regulations, go to www.ksoutdoors.com.
Get Your 2018 Hunting Regulations Summary, Hunting Atlas
PRATT – Two Kansas Department of Wildlife, Parks and Tourism (KDWPT) publications hunters anxiously wait for each summer are now available: The 2018 Kansas Hunting and Furharvesting Regulations Summary, and the 2018 Kansas Hunting Atlas. Both publications are available online at www.ksoutdoors.com and are being shipped to hundreds of license vendors and KDWPT offices around the state beginning this week. Hunters can also request mailed copies by calling (620) 672-5911.
New this year, the hunting atlas includes both fall and spring Walk-in Hunting Access areas (in previous years, these were two separate publications), so hunters are encouraged to hold on to their atlas through the 2019 spring turkey season.
The hunting summary includes regulations such as methods of take, season dates, bag and possession limits, as well as a list of public wildlife areas. One section features color photographs and range maps for popular game species. And there is also contact information for game wardens listed by the counties they patrol.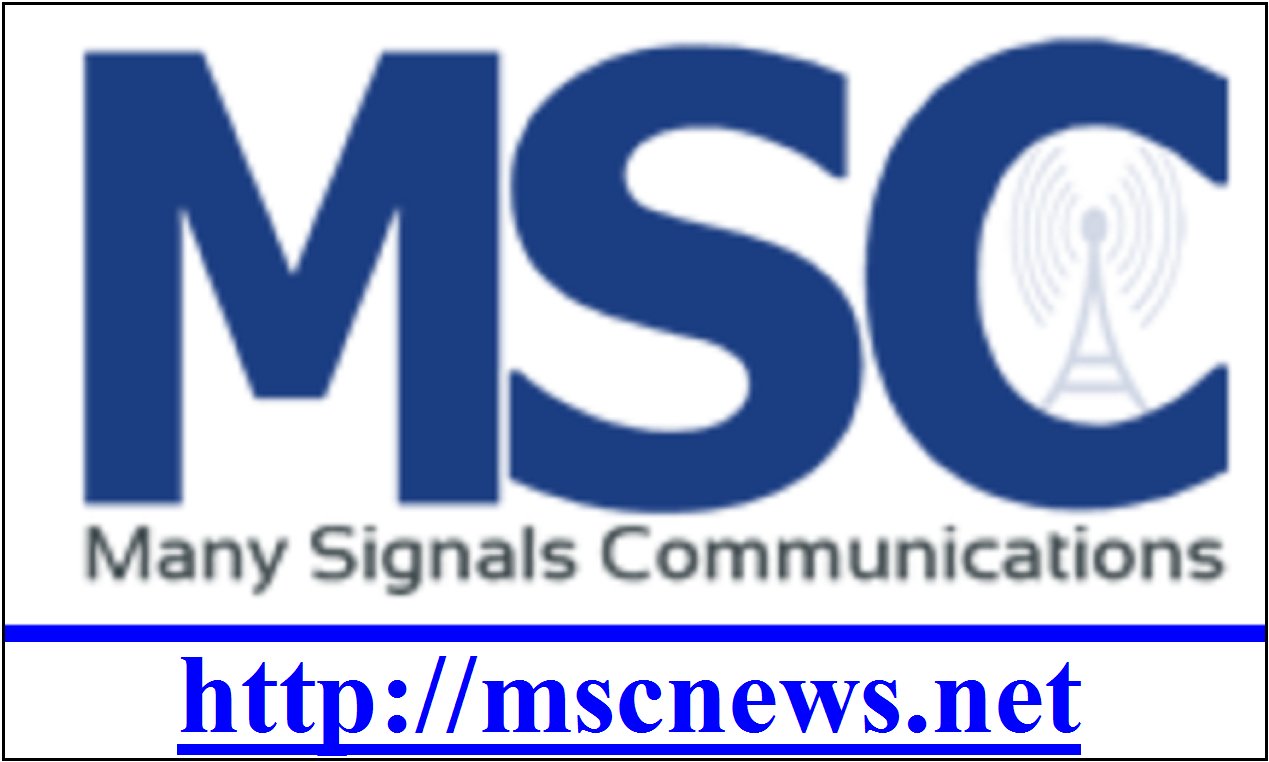 The hunting atlas includes maps showing all WIHA areas – private land leased by KDWPT and opened to public hunting – and state and federal public wildlife areas. More than 1 million acres of WIHA lands are mapped in the atlas, so opportunities abound. And soon, Garmin GPS and Google Earth files will be available for download, making finding a place to hunt even easier.
All WIHA properties are marked with signs showing the lease dates, which start either Sept. 1, Nov. 1, or April 1, and end either Jan. 31, March 31, or May 31. All Kansas hunting rules and regulations still apply on these properties, and accessing a WIHA area prior to or after the lease dates shown is prohibited.
To download electronic versions of either the 2018 Kansas Hunting and Furharvesting Regulations Summary or the 2018 Kansas Hunting Atlas, visit ksoutdoors.com. Whether you decide to keep them on your phone, laptop, or hardcopies in the truck, no hunter Kansas should be without them.
Construction Continues at Jamestown Wildlife Area
JAMESTOWN – Waterfowl hunters planning a visit to Jamestown Wildlife Area this season will notice construction equipment and new infrastructure. And while select areas may be closed to hunting due to construction, opportunities still exist.
Huntable habitat can be found on the south end of the property throughout the waterfowl season. Staff will pump select off-channel storage pools from Marsh Creek and Buffalo Creek Marshes for the season. And a PDF map of these pools can be accessed by visiting ksoutdoors.com and clicking "Hunting," "Reports and Forecasts," then scrolling down to "Jamestown Wildlife Area."
"These areas have excellent moist soil food production and teal are starting to show up," said Matt Farmer, Public Lands manager for Jamestown. "We just ask that the public be mindful of the tighter spaces this season, and we appreciate their patience while we make improvements to the wildlife area."
Gamekeeper Marsh and Gun Club Marsh will both be kept at a low level while construction on a division berm is underway in Gamekeeper Marsh. As of mid-August, construction is more than half way complete. Borrow areas where the contractors took earth to build the berm will become new, managed wetlands.
A Pittman-Robertson grant has also been submitted to raise Gamekeeper Dam 18 inches to accommodate the increased sediment load the marsh has taken on the last several decades. This work could start as early as late winter or early spring.
The berm construction and dam increase will provide area managers with the ability to flood a larger area and better control water elevations. With these new capabilities, staff can better manage the wetland for optimum "moist soil production" – a land practice that simulates a wetland's natural wet and dry cycles, and encourages native, seed-producing plants to grow – ultimately resulting in increased hunting opportunities. While weather will largely determine when these projects may be completed, managers expect an entirely new look for Gamekeeper Marsh by the 2019 season.
For more information on the construction taking place at Jamestown Wildlife Area, contact area staff at (785) 439-6243.
HISTORY IS FUN ~ Robert & Helen Caplinger
Old news from the 1922 Issues of Effingham New Leaf
HISTORY FROM OBITUARY OF MRS. SOPHIA LOCKWOOD. "Death Tuesday night called Mrs. Sophia Lockwood at the home of her daughter, Mrs. Jane Cohoon. Mrs. Lockwood fell a few day's previous to her death breaking her leg and dislocating her hip. Mrs. Lockwood was born in Ohio, Dec. 7, 1832. When a child she moved with her parents to Illinois, where she was married to Levi Lockwood, in 1848. In 1859 they came to Kansas, settling near Leavenworth and later in the Brush Creek neighborhood, where Mr. Lockwood died in 1883. Of the eight children born to them, three died in infancy, and a daughter, Mrs. Chas. Howell, died in 1895. The surviving children are Sam, on the home place; Will, at Whiting; Mrs. Jane Cohoon, at Effingham. Mrs. Lockwood had 17 grand children, 24 great-grandchildren and 11 great-great-grandchildren. Until two years ago, Mrs. Lockwood lived on the home place, but since had been with her daughter in Effingham. Funeral services were held at the home with interment made in the Brush Creek cemetery. The pall bearers Claude Jerome, Wm. Stirton, bud Plummer, Freeman Weber, John Shoebrook and James Canter were old time neighbors."
MAYHEW SELLS HIS HARDWARE STORE. "James Weller, the new owner of the A. E. Mayhew hardware store will continue to handle the fine stock of hardware, implements, furniture and undertaking. J. E. Burns, who is one of the real live fixtures, will continue with the store. He and the new owner both will be glad to have their old time customers and nw ones too call and inspect their goods and get their prices."
HISTORY FROM OBITUARYOF MRS. ELIZABETH MYERS. "Mrs. Elizabeth Myers, 75, died at her home in Effingham, Sunday afternoon, after a brief illness. Mrs. Myers has lived in this vicinity around 72 years. She was born in DeKalb, Mo., and came to this country with her parents, Mr. and Mrs. Barney Cohoon, when four years of age. At the age of 14 she married Ed Myers who was sever years older than she. Four sons and a daughter survive her; Scott, of Greeley, Colo.; Wm. of Leavenworth; Orlando, Winchester, Grant, McLouth; and Mrs. Lulu Newman, Santa Anna, Calif. Mrs. Myers also leaves a brother and three sisters: Alvin Cohoon, Effingham; Mrs. Susan English, Effingham; Mrs. Fannie Harris and Mrs. Mary McEuen, Horton. The Scott Myers family and Leland Myers, of Kansas City; the Clarence Thompson family, Perry, Kansas; Mrs. Libbie Andrews, Renton, Mo.; Mrs. Marsha Sharritt, Falls City, Neb.; Mr. and Mrs. Branfield, of Leavenworth. Funeral services were held in the Methodist church with interment in the Evergreen cemetery."
OLD TIMER ATTENDS FUNERAL. "Mrs. C. L. Andrews, who came for the funeral of her aunt Betty Myers, might be called one of Effingham's pioneers. She was born in a little house on the corner where the Peoples Store now stands. Her father, G. W. Harris ran a feed and grocery store, undertaking establishment and post office. A picture of the 'Old Home Town', wouldn't miss his case far. Mrs. Andrew went from here to Falls City, to see her father."
MEETING OF THE MENS' WELFARE ASSOCIATION. "Fifty-eight men partook of the supper and enjoyed the Mens' Welfare Association meeting Tuesday evening. Fred Elliot lead the singing. Frank Bates and H. W. Whitlatch of Nortonville mad short talks. The main speech of the evening was by J. F. Carter, a lumberman, of Nortonville, who was introduced by Rob't Pinder."
FROM A GLOBE ARTICLE WRITTEN BY MRS. C. M. MADDEN: "The write up given C. E. Sells by the Topeka Capital, which was used in a recent issue of the Globe, was a good bit of a surprise to Effingham people. First and foremost the New Leaf is owned jointly by C. E. and his brother, A. J. Sells. Then again with all due respect to the two men, it is an open secret that (Mrs. A. J. Sells) the 'Missus' is responsible for the wonderful collection of news from this vicinity as well as of people who have moved away. Fact is Who's Who at the New Leaf, is a woman."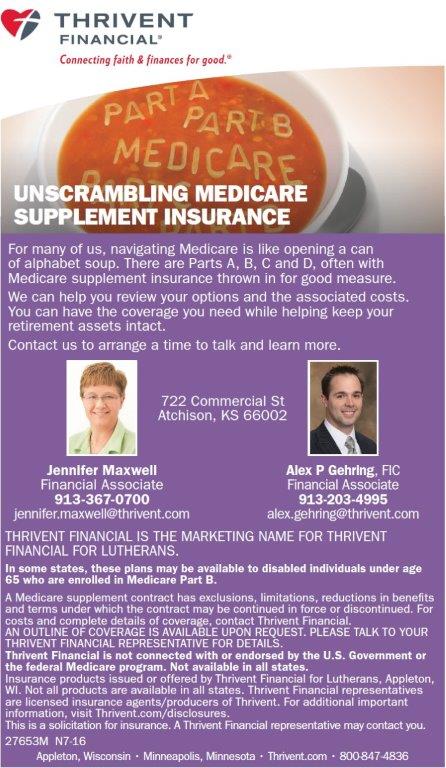 CHECK THIS ARTICLE FOR SARCASM. "The A.C.H.S. Seniors sent to a mail order house for the commencement invitations. We are eager to see the nice write-up the mail order house will give them at Commencement time. Of course, it will recommend all the girls for teacher and the boys to good paying positions. Mail order firms have been so liberal in the praise of the school, student body and faculty, the past year they should be patronized. They have given yards and yards of space to the class plays, parties, athletic stunts, teachers meetings, etc. Why shouldn't they print the Seniors announcements and calling cards too? Nex year these mail order houses will tell what wonderful thins the graduates of '22 are doing, so their salaries will be boosted and they will get better positions. Such institutions pay lots of taxes to keep A.C.H.S. pay the faculty, etc. they boost Effingham and the surrounding community, keep 'mum' too and refrain from publishing the little disagreeable and sensational things that would make 'spicy' reading. Our readers will surely agree that the noble seniors did the proper thing in sending away for their invitations, since all the money will come back and be spent right here in Effingham. Where by the way, are the class advisors? Asleep at the switch? A.C.H.S. classes used to have advisors that realized what was good for the school and where their bread was best buttered."
OLDEN TIMES. "Sixty-seven years is a long time for a man to live on one farm but such is the experience of Marion Graves, whose farm is a part of the farm on which his father, John Graves settled when Marion was but two years of age. Marion was born at DeKalb, Missouri, on the farm where his brother, Henry Graves, now lives. Mr. graves has always been interest in fruit growing, is a member of the State Horticultural Society, and has not missed one of its meetings in twenty-five years. Mr. graves likes to talk old times and the farmers now who think they have hard times should talk to him. Mr. Graves says sixty-three years ago hogs could not be sold on foot, they had to be butchered. Farmers took their grain to the mill and the expense of the grinding was paid in toil. The grain either wheat or corn was not bolted so housewives had to keep two sieves, to sift their flour and meal. At that time there was only one house in Atchison. Wagons had no brakes, chains were used to lock the wheels. Corn was cultivated with a single shovel plow. Wm. Graham, another old timer, remembers that a man by the name of Trimble owned the first thresher in this section, a one horse machine."
HISTORY FROM OBITUARY OF MRS. B. F. SNYDER. "Mrs. B. F. Snyder was born in Indiana, April 1, 1850 and died at Salina at the home of her daughter, Mrs. Chas. Ellis, March 24, 1922. In 1860, Mrs. Snyder came with her parents, the late Mr. and Mrs. Benjamin Wallack to the vicinity of Effingham. In 1871, she became the wife of the late B. F. Snyder, an Atchison county judge, who preceded her in death by six years. She was a member of the English Lutheran church of which her father was an charter member and one of the founders. Mrs. Snyder was survived by four children: Mrs. C H. Ellis, Salina; Mrs. C. Purdy, Kansas City; Mearle Snyder, Chicago; and Earl Snyder, Effingham; another son, Homer, died two years ago. She is survived by two brothers and two sisters; John Wallack of Effingham; Chas Wallack, of Los Angeles; Mrs. J. M Horn, Atchison; and Mrs. Addie Cummings, Kansas City. Funeral services were held at the Presbyterian church with interment in the Evergreen cemetery beside the remains of her husband. The pall bearers were C. L. Cummings, H. F. Tagge, J. A. Harman, Dr. D. H. Woods, J. E. Stewart and Wm. Acheson."
PAINTING THE WHITE WAY. "Two young fellows who are marking the White Way through to Peoria, Ill., camped in the park. They have marked the road from Frankfort and are painting the bridges White. One of fellows says that an aviator 2 1/2 miles high can see the markings clearly."
CLASSIFIED ADS
DO YOU WANT YOUR ISSUE OF THE NEWSLEAF MAILED TO YOUR HOME OR BUSINESS? SUBSCRIPTIONS ARE NOW AVAILABLE AT THE RATE OF $44.00 FOR 1 YEAR. Send your check to: The Newsleaf; PO Box 209; Effingham, Ks. 66023
"GUESS WHO"
Can you identify the person(s), place or time of the photo below? Last week was a photo of the 7-8 Graders at Potter school in 1969-70.
LAST WEEK
Problems with this web site contact cap@thenewsleaf.com Last updated 8-28-2018
<![if !vml]>
<![endif]>