You are our Visitor
The May 19, 2015 Edition
of
The Newsleaf
Vol. 12 Issue 18
QUOTES
BETWEEN THE ISSUES
FRONT PAGE
ACCHS Class of 2015 Graduation
CATCHING UP
We are back and are trying to catch up on all the news that has happened in the last three weeks. Much of what you see in this paper is probably old news to many of you but to our distant readers it will be new and fresh. Glad to be home. Then old home town looks better and better every time we leave and return.
AWARDS CEREMONY FOR ACCHS
This last Wednesday afternoon, students of ACCHS were honored for their several forms of academic successes. The staff made several presentations from each department highlighting the major accomplishments of this year's student in all four grades of the high school. In the photo at the right is shown a group of students that
completed the Kansas Board of Regents curriculum. They are L-R Courtney Coder, Julie Corpstein, Blair Fowler, Kyle Kimmi, Jeremy Lutz and Rachel Newquist. Two students, Kyle Kimmi and Jeremy Lutz, were each honored for earning a 32 or higher on their ACT scores. Jeremy also received the Kansas Math and Science Award. Blair Fowler received Scholarship for a combination of her efforts scholastically, community service and leadership skills. Samantha Harden received the Ellis Foundation scholarship valued at $8,000 per year for four years.
BACCALAUREATE HELD
The annual Baccalaureate was held May 13 in the high school auditorium in front of a very attentive and large crowd. The ceremony was graced by the ACCHS band. Rev. Jeff Cochran led the assembled body with an invocation. Jason Terpack of the Cummings Christian Church gave the welcome from the sponsoring churches for the event. They are: Camp Creek UMC, Cummings Christian, Effingham Union, Lancaster UMC, Larkinburg Christian, Muscotah United, New Covenant UMC, Potter Community, St. Ann Catholic, St. John Lutheran, St. Louis Catholic and St. Patrick Catholic churches.
A welcoming address was given by seniors Colby Baker and Blair Fowler followed by a response from parents Angie Kimmi and Sue Fuller.
Craig Wischropp introduced the speaker for the evening Josiah Hager. Hagar is summer director at God's Mountain, Rushville, MO.
He encouraged all the students to consider the question: How are you going to live? He recounted a story of explorer George De Long and his ill fated attempt to sail to the North Pole in 1879. A statement by De Long made to his crew to do as is worthy of yourself and the flag you sail under was refitted to the situation the students were in at that time. Josiah asked the students to serve God and the things that are important and during that goal not to expect that every day would be easy but to persevere in the Lord.
Following the service, representatives of the Gideon Association presented the graduates with a Bible.
GRADUATION CEREMONY FOR CLASS OF 2015 HELD
The annual ACCHS graduation ceremony was held Saturday afternoon at 4 PM.
Forty-five graduates walked the stage after hearing addresses by Principal Deanna Scherer, Salutatorian, Blair Fowler and Co-Valedictorians Kyle Kimmi and Jeremy Lutz. All the comments made were of encouragement and challenge for the graduates and spectators alike.
The band and choir were present to add to the splendor of the event.
If you missed attending the ceremonies yesterday, you may see all our photos of graduation on our web site. They are available for anyone to download. Just go to our photo gallery or the link at www.thenewsleaf.com.
ALL AROUND US
1950 REUNION
The ACCHS Class of 1950 is planning a reunion on June 6 to coincide with the Alumni Banquet. They will be meeting in Room 124 at the high school between 3 and 5 PM. The contact person is Gerry Wohlgemuth.
THANKS
I would like to thank you all for all the cards, visits, phone calls and food. It sure helped during these long days as I am healing. I am so lucky to have all the prayers and caring people in my life. Thanks Again, Esther Willis
THE CITY OF EFFINGHAM REQUESTS THAT RESIDENTS OF THE CITY ADDRESS THE FOLLOWING:
When mowing your lawn} please throw cut grass into your yard when making the first two rounds along the street. Grass clippings thrown into the street clog gutters and ditches. When storm water cannot flow down gutters and ditches, it causes damage to the streets. The grass also clogs storm sewers causing problems draining storm water away properly.· Damage to streets and storm sewers from grass clippings is expensive to repair and is paid for with your tax dollars. In order to keep these expenses and taxes as low as possible} we request that you not throw grass cuttings into the street.
Please do not mow over the top, or too close to} water meter pits. The lids protecting the water meters can be damaged or sucked off by your mower. This is dangerous and causes expensive damage to water meters, meter pits and mowers. The city is planning to install new meters in the near future. When these meters are installed, a new policy will be implemented requiring residents to pay for replacing water meters and meter pits that are damaged by lawn mowers so now is a good time to establish this practice.
All houses should have house numbers on them. Without house numbers emergency personnel} who are unfamiliar with our city} can have trouble finding locations where emergency assistance is needed. House numbers should be large enough to be easily seen from the street (at least 4" tall) . Please install house numbers as soon as possible for your safety and the safety of your family. Thank you for your cooperation.
90 YEARS
Please join us for a 90th birthday celebration honoring Dorothy Flory on Saturday, June 6, 2015. It will be held at the Nortonville Christian Church at 19861 Osage Road, Nortonville, Kansas from 2-4 pm. It is given in love by her 4 daughters, Patty Streeter of Lake Kiowa TX; Judy Smith of Muscotah, KS; Barbara Robey of Nortonville, KS; and Vicki Walters of Merriam, KS. No gifts please. If unable to attend cards may be sent to Dorothy at P.O. Box 245 at Nortonville, KS 66060.
Just an FYI for anyone interested in going to the Alumni Association annual banquet:
The ACCHS Annual Alumni Banquet will be held on June 6th, 2015 in the ACCJ/SHS gymnasium at 6:30 PM. A fellowship hour will be held prior to the banquet from 5:30 to 6:30 PM in the commons.
Tickets are on sale till May 28th at: ENB-Farmers and Merchants Branch in Effingham, KS and Hegarty-Caplinger Insurance office at 112 N 6th, Atchison and 417 Main, Effingham.
For those that are out of town you can mail your checks to 417 Main St.; Effingham, KS. 66023 and the tickets will be waiting for you at the door. Tickets are $7.50. Ticket Sales stop one week before the event. The meal count is turned in at that time.
Please contact the USD # 377 office at 913-833-5050 to reserve a room at the high school for any class reunions.
A tour of the old high school can be arranged by emailing: acchsalumniassoc@gmail.com
Current officers are: President Seth Montgomery (785) 873-2200 larkinburg4life@hotmail.com; V Pres. Pat Friend (913) 370-2447 patfriend67@gmail.com; Secretary Corey Neill (913) 426-0769 neill.corey@gmail.com; Treasurer Charles Potts (785) 213-4357 csheep@hotmail.com
OTHER EVENTS:
You're invited to participate in the Effingham Lions club 2K/5K run/walk, June 6th, 2015. It's the morning of the Alumni banquet, and we're serving breakfast as well.
Where: Effingham Blue building; When: June 6, 2015; Run starts at 8:00, breakfast served 7-10:30; Why: To help support the Effingham community pool
If you can't participate, then you're more than welcome to eat breakfast or just get a t-shirt to help commemorate the event .
All proceeds go to the Effingham community pool. You can contact Lora Royer for more information AT 785-220-3221 or Loraroyer@yahoo.com
DWELLING SUCCUMBS TO FIRE
Wednesday morning last at 2:39 a call came in reporting a fire at a residential structure on Ellsworth road 1/2 mile south of US 159 (former home of Horst Sternsdorff). Local fire department answered the call but the home was involved enough that the fire couldn't be put out in time to save the structure.. The home is a total loss . Authorities investigated the cause . At the time of this writing, the exact cause of loss was not yet reported. Arson did not seem to be on the list of potential causes.
ATTENDING THE TEA
Eight Members of the Ravishing Ritzy Effie Ladies attended the 5th annual Spring Tea at the Atchison Heritage Conference Center, Sunday, May 3. This year's theme was Hats on for Theatre Atchison's Spring Tea. The tea is the only fund raiser of the year for Theatre Atchison.
The ladies enjoyed the beautiful surroundings with all the tables decorated in different themes, and of course, they enjoyed seeing many of the ladies dressed to the nines with their hats and best finery fit for the Queen's spring garden tea. Everyone enjoyed browsing and shopping at the silent auction, as well as, the delicious sandwiches and desserts served by courteous waiters. But the best was the musical performance of the cast of Les Miserables. They performed several numbers from the play and received standing ovations. Effie Ladies attending are pictured above from left to right are Donna Conner, Virginia Blunt, Nancy Keith, Sally Banks, Virginia Foley, Nancy Lowe, and Alice Johnson. The Queen Bee Sue Dahl is seated. Nancy Lowe and Donna Conner organized the trip to the tea.
TOWN AND COUNTRY CENTER NEWS
Twenty-six people attended the monthly Friday pot luck dinner, April 24 at the Town and Country Senior Citizens Center in Effingham. Health nurses were on hand to check blood pressures. Venita Jo Schurman won the door prize. Dee Rae, Site Director, says "Everyone always has lots of great times on Pot luck day." The fellowship Board also had their meeting that day. They are checking on how much new door handles for the bathrooms will cost. Also Dee will be getting flowers for the barrel out front. The Site Council is making progress on the cook book.
EFFIE LADIES REMEMBER THE WEST
The Ravishing Ritzy Effie Ladies Red Hats remembered the Wild West at their April 30 event. The hosts Eileen Wohletz and Elaine Oakleaf decorated the Effingham City Council room in a western theme. Silhouettes of the Duke, AKA John Wayne, watched over the decorated tables, which were adorned with cowboys, Indians and horses. Each guest on arriving received a beaded necklace. Several of the guests wore cowboy attire, one came as the chuck wagon cook, and one member arrived on her horse, actually she carried her stick horse. Those in western garb received a second string of beads.
Chuck & Diane Hawk cater the evening meal. Eileen Wohletz give the blessing before the meal. The members enjoyed the delicious supper. One of the high lights of the evening was singing "Home on the Range". Nancy Keith, Becky O'Brien, Nancy Fasse and Sue Dahl won the written contests on the cowboys featuring cowboy stars and their horses in the movies and TV. After the contests everyone shared favorite memories of the westerns they saw growing up. There were 14 members present.
MISSION VOLUNTEER SPOKE AT COMMUNITY CLUB
Former Effingham resident, Tracy Hawk Rahe, was the guest speaker at the Effingham Community Club meeting, April 27 in the Effingham City Council Room. She told about her health mission trip to Nicaragua in 2014. She also showed pictures of it and had many Nicaraguan artifacts on display. She traveled with a group of 20 from Mission Opportunities Short Term, MOST, out of Michigan. She reported that the trip was successful. In the short time they were there they installed 41 water filtration systems with 92% participation, and installed 11 skylights. They also collected data, talked about women's health and taught them about hygiene, plus reaching out to children through the children ministries. This was her fifth mission trip, including Cambodia, Guatemala, West Africa and West Virginia. Everyone enjoyed hearing about her mission trip and appreciated her dedication to mission work. Since she grew up in Effingham all the members enjoyed visiting with her.
The hostesses were Donna Conner and Gerry Wohlgemuth. The meeting was opened with the members reciting the Flag Salute, singing the club song, "America", and reciting the club collect. Rosemary Malm, a friend of Tracy's, was a special guest.
Nineteen members answered roll call by members telling about their mission trips or if they ever wanted to go on one. Judy Smith gave devotions on spring cleaning with the emphasis of the devotion being on spring cleaning of our attitudes. Thank you notes from the After Prom Committee and Esther Willis were read. Nancy Keith gave the library report.
Elaine Oakleaf is in charge of planning fun night in May. Plans will be announced later.
FARMERETTE NEWS
The Farmerettes met May 8th at the home of Charlene Gigstad, hostess, along with Barb Schuster and Sue Dahl. Fifteen members answered roll call by telling "How Long Have You Lived in Your Home?'. President Sally Ellerman conducted the meeting. Charlene Gigstad displayed a beautiful throw quilted by her daughter Cindy Ladd. Evelyn Lorenz gave the Quilt Committee Report. Pictures of this year's quilt and raffle tickets were given to members. President Sally announced that the "Cradle to College" project received a gold seal. Historian Elaine Oakleaf will place the recognition award in the History Book. She thanked members for all they had done to make District Day successful. Fifty people had attended the event. Virginia Foley, Captain of the Farmerette "Walk Kansas" Team reported that this was the last week. Members will be placing and re-placing flower tubs on Effingham's Main Street for the summer. They will also be putting up flags for various holidays beginning Memorial Day. Sue Dahl presented the program "Is Their a Move in Your Future?". The June 12th meeting will be in the Effingham City Council Meeting room at 9:00am. Josh Snyder will be the guest speaker. Anyone interested in FCE is welcome to attend.
Nineteenth Annual Joseph M. Carrigan Memorial Scholarship Recipients Named
Riley Aversman, Mackenzie Hoskins and Shelby Shaw have been named the recipients of the Joseph M. Carrigan Memorial Scholarship sponsored by River Cities Community Credit Union. Each of these recipients will receive $1000 towards their college education. This is the nineteenth year for the scholarship.
Joe Carrigan was well known for his involvement in the community. He was instrumental in the formation of River Cities Community Credit Union, formerly known as McCormick Midwest Employees Credit Union, and it is an honor to award scholarships in his memory. A number of factors are taken into consideration in the choice of the recipients: involvement in school, grades, citizenship, involvement in the community and an essay on credit unions. All applicants, either themselves or their parents, must be a member of the credit union. In the essay, applicants have a chance to tell how the credit union has benefited either themselves or their families.
Riley is the son of Rod & Tohnya Aversman of Atchison, Kansas and attends Atchison High School. He has been Class Officer all four years of high school. Riley participated in Redmen Engineering & Design, National Honor Society, BEST Robotics, was on the Newspaper Staff and counselor for Unitown. Cross Country and Spanish Club kept him busy freshman and sophomore years. He was active in KidWind Design Team and served as Team Captain, DECA, and varsity lettered on the bowling team. Honors include honor roll and Lunch of Champions every quarter as well as Best Robotics and DECA placings. Riley has attended Boys State and is counseling there for 2015. He has been a Royal Courts Candidate and a Kansas Honors Scholar. Riley plans to attend Kansas State University.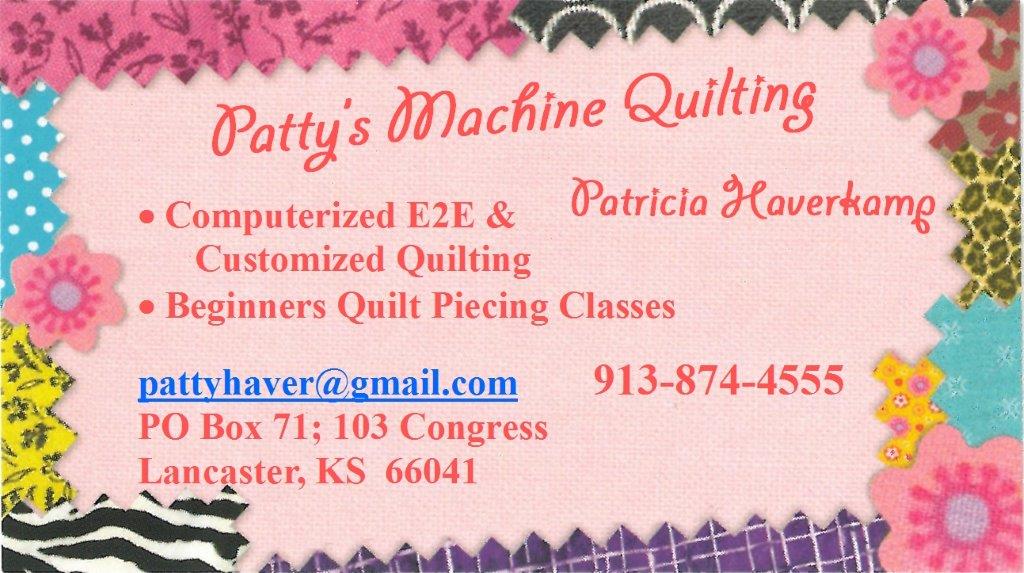 Mackenzie Hoskins is the daughter of David and Beth Hoskins. She attends Platte County High School. Mackenzie has been Tennis Team Manager, Band Uniform Manager, President of Science Club, National Honor Society Member and was on the Band Leadership Team. She has assisted in Peer Helping, Vacation Bible School and attended MU Mini Medical School Summer 2014. The honors Mackenzie has received are: Academic Honors for three years, Lettered in Band and received "1" and "2" ratings in District High School Band and Solo competitions. She plans to attend University of Missouri at Columbia.
Shelby Shaw is the daughter of Scotty L. Shaw and Christy L. Henthorne. She attends Atchison High School and Highland Community College Technical Center. Her activities include Student Council, Volleyball grades 7-12 and Band. Shelby has received the Ray Crock Award. She enjoys recreational soccer. Atchison Clean Up Day and Student Council sponsored community events have been part of her volunteer work. She plans to attend Johnson County Community College.
The scholarship winners' experience has been that the credit union is a great place to save and the credit union's focus is on their members' financial well-being. River Cities Community Credit Union is proud to honor these accomplished young students. They have a bright future and RCCCU is pleased to award these scholarships.
The Joe M. Carrigan Golf Tournament is held each year to fund the scholarship. This year it will be held at Bellevue Golf Club on June 13th. If you are interested in participating in the golf tournament, please call the Credit Union at 367-1488.
MUSCOTAH NEWS
Muscotah Rose Festival & More, Saturday JUNE 6th will be offering FREE VENDOR SPACE for flea market/antiques or other good/wares. Contact Ed Higley 785-872-3245. To see a list of events go to Muscotah Rose Festival & Tinker and ask to join the group. (Kansas Street in Muscotah)
NEW BEGINNINGS ~ Jack Albright
GAZING AT THE HEALING WATER
These words are offered as encouragement for any who feels a close relationship to the man in this Bible story:
"Near the Sheep Gate in Jerusalem there was a pool, in Hebrew called Bethesda, with five alcoves (porches). Hundreds of sick people—blind, crippled, paralyzed—were in these alcoves. One man had been an invalid there for thirty-eight years. When Jesus saw him stretched out by the pool and knew how long he had been there, he said, 'Do you want to get well?' The sick man said, "Sir, when the water is stirred, I don't have anybody to put me in the pool. By the time I get there, somebody else is already in." Jesus said, "Get up, take your bedroll, start walking." The man was healed on the spot. He picked up his bedroll and walked off." (John 5:1-10 MSG)
Let's focus on the positive elements of this story. This man had tremendous faith and Jesus recognized it, honored it, and healed the man. Obviously his faith was flawed, partially superstitious and magical. However, Jesus never demanded that a person have perfect faith to receive his salvation and healing. The father who asked Jesus to heal his son said, "I believe. Help my unbelief."
Someone asks, "Where is the faith of the man at the pool?" The answer is that for thirty-eight years both he and his caretakers believed that healing was possible and followed that faith with positive physical action. We might call this "Faith in the Shadows."
Another evidence of shadowy faith is that he makes a physical effort to get to the stirred "healing" water. His statement indicated great physical exertion. "Before I can get there someone beats me to the water." He had tried and failed for thirty-eight years.
I wonder how many of those living in the shadows of those porches had been as faithful as this man. I also wonder how many readers may be waiting in the shadows of emotional, mental, spiritual or physical distress to be touched and healed by the compassionate Jesus? How many feel that their faith is flawed and unacceptable?
Good news! Jesus does not demand perfect and flawless faith before he heals, blesses and restores. Neither does he demand perfection from Christians who often fail in the plans for their storm-tossed-life.
Simon Peter's faith faltered as he walked on the sea. Jesus rescued him. Peter denied Jesus three times and Jesus forgave him and restored him to full fellowship and made him a faithful Christian leader. Thomas doubted that Jesus was raised from the dead and Jesus invited him to touch and believe.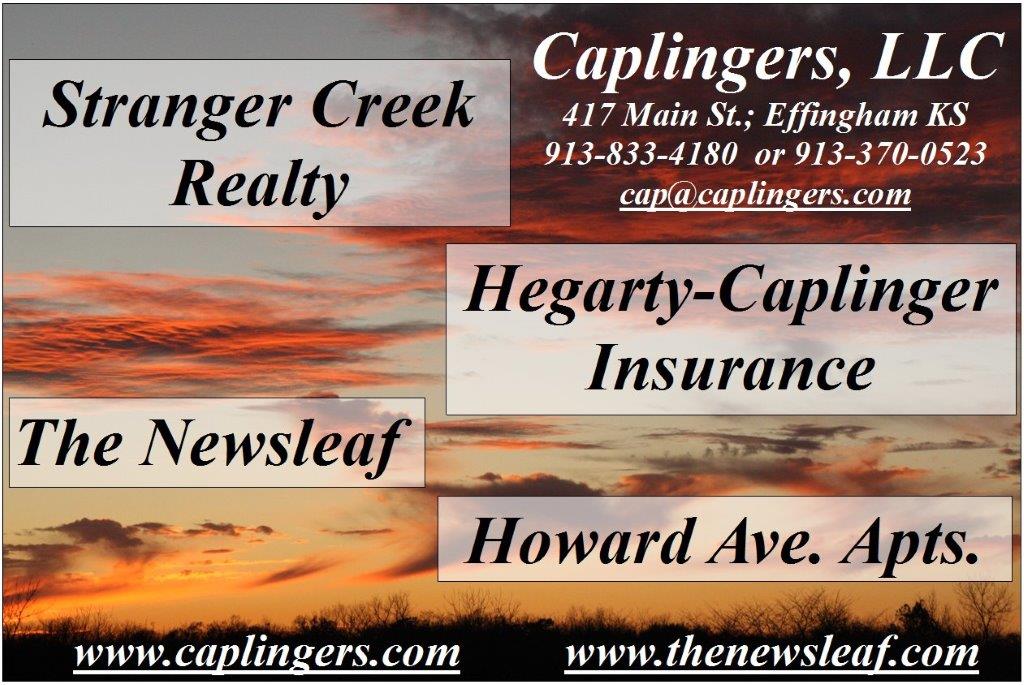 Questions may come from those dwelling in the shadows: How can I forgive myself? How many times can I ask God to forgive? Does God really love me? Will God help me?
The answer is yes if we learn from this man's mistake. Waste no more time gazing at water that falsely offers healing. He exhausted himself for thirty–eight years exerting superstitious faith toward a fickle object. One word from Jesus and he was healed.
Accept Jesus' invitation, "Come to me, all you who are weary and burdened, and I will give you rest. Take my yoke upon you and learn from me, for I am gentle and humble in heart, and you will find rest for your souls." (Matt.11: 28,29 NIV)
Jesus invites all who live in shadows, "Come to me and drink freely of the living water that I will give you. This water will become in you a spring of water welling up to eternal life. John 4:14
Reboot: Step Back and Start Over ~ Rev. Michael L. Strickland
Author Anne Lamott has recently written, "Almost everything will work again if you unplug it for a few minutes, including you." Truer words have perhaps never been spoken or been more appropriate for the lives we live today.
It doesn't seem to matter what age category you are in: there are too many things to do and not enough hours in the day. Children return from the Land of Nod to rush to school, with each minute accounted for and reported in compliance with educational guidelines. Then they are off to soccer, baseball, gymnastics, volleyball, scouts, and a quick dinner. After that, there are backpacks full of homework to complete before bedtime and repeating it all again. And that's just the grade schoolers!
Sundays, once off limits to non-family and church commitments, are no longer immune from all this. The Center for Healthy Churches recently published a list of ten reasons people give for missing church. Many had already been noted by others, like more people working on weekends and an increase in children's activities (such as sports) that now take place Sundays too.
Other findings, however, were more thought-provoking. They discovered a dramatic increase in the number of holidays that affect Sundays, and that individuals and families feel more compelled to travel and vacation on those days. Always one to want to see for myself, I took to the calendar. NOT counting school holidays, there will be fourteen Sundays in 2015 that are associated with traveling holidays for many--roughly one quarter of the weekends this year.
The Center's study also noted the growing number of people caring for aging and ill parents or relatives. In some cases, local relatives instate a rotation system to spread the responsibility. Other times, however, a solitary relative labors endlessly, and often falls ill themselves due to exhaustion.
Noteworthy is the fact that "exhaustion" made the list, and it is perhaps the most telling and most dangerous of these findings. Those interviewed spoke of a six-day workweek, an overactive social life, over-engaged children, and much more.
There's a story about Abba Anthony of Egypt, who lived many years ago. A passing hunter criticized this Christian leader's students for taking a break from their austere focus on prayer and Christian devotion. Anthony had the hunter shoot a series of arrows, which made the hunter fear that his bow was going to break. Then Anthony replied: "It is the same with the work of God. If we stretch the brethren beyond measure they will soon break. Sometimes it is necessary to come down to meet their needs."
We can only stretch ourselves so far. We can only give so much. There are only so many hours in the day, and Jesus reminds us that one day is enough to worry about (Matthew 6:24).
At one time or another, all of us have had a computer that's a bit tired and overloaded with software. You know what I mean: the caches are full and it's acting wonky. Some little bit of programming somehow got lost. What do we do? We reboot. Maybe we unplug the computer for a few minutes. Nine times out of ten, this fixes our problem.
Are you feeling a bit tired and overloaded? Is your schedule too full? Do your friends think you are acting a bit wonky? Are commitments somehow falling between the cracks? Maybe it's time to reboot. Unplug for a few minutes every day. Be still. Uninstall some "programs." A good reboot might just be the best thing you can do.
ONE ANOTHER ~ Al Schirmacher, Muscotah United Church
"Accept one another, then, just as Christ accepted you…." Romans 15:7
Think, with me, about the night before the crucifixion.
The disciples argued about who was the greatest – fell asleep while Jesus poured out his soul to the Father – then ran away when He was arrested.
Judas, specifically, betrayed Him.
Peter, specifically, denied Him. Three times.
Yet Jesus loved them. Yet Jesus accepted Him. Yet He continued to spend time with them, use them in His service.
Despite His example, despite His commands about loving each other, we struggle with loving and accepting people in our churches/circles who have not done anything near to what Jesus endured from His closest earthly companions.
We allow our reaction to both real past and imagined future offenses to split us apart from those God has given us.
God knew we would be weak. So He gave us the Holy Spirit to bind us together in unity, and His word to instruct and remind us how to put His gifts of unity and love and acceptance in action. Hear a few of the "one another" commands (believe there are 37, depending upon the version):
Be devoted to one another in love. Honor one another above yourselves. (Romans 12:10)
Live in harmony with one another. Do not be proud, but be willing to associate with people of low position. Do not be conceited. (Romans 12:16)
You, my brothers and sisters, were called to be free. But do not use your freedom to indulge the flesh; rather, serve one another humbly in love. (Galatians 5:13)
Be kind and compassionate to one another, forgiving each other, just as in Christ God forgave you. (Ephesians 4:32)
Bear with each other and forgive one another if any of you has a grievance against someone. Forgive as the Lord forgave you. (Colossians 3:13)
Therefore encourage one another and build each other up, just as in fact you are doing. (I Thessalonians 5:11)
not giving up meeting together, as some are in the habit of doing, but encouraging one another—and all the more as you see the Day approaching. (Hebrews 10:25)
How's your "one another" quotient?
LETTERS TO THE EDITOR
THOSE WHO SELECT KANSAS JUSTICES
Topeka, Kan. (May 15, 2015)—There seems to be a misunderstanding in Kansas that members of the Kansas Bar Association select those who sit on our state's Supreme Court Nominating Commission or nominate justices for the Supreme Court. The KBA is one of the oldest and largest voluntary professional associations in the state, but not an organization lawyers must belong to in order to practice law and not an organization involved in selecting judges.
The nominating commission consists of nine members, either elected or appointed. All licensed attorneys, whether KBA members or not, in each of Kansas' four congressional districts elect four lawyers to serve on the commission, one from each district. In addition, the governor appoints four members, who need not be attorneys, one from each district. Finally, all licensed attorneys across the state elect the ninth member, who serves as chair of the commission.
The commission was created over 50 years ago, after the infamous "Triple Play," involving Chief Justice Bill Smith, Gov. Fred Hall and Lt. Gov. John McCuish. Smith resigned in December 1956, followed by the resignation of Hall in January 1957. When McCuish was sworn in, his first and only action during his 11-day tenure as governor was to appoint Hall as chief justice of the Supreme Court. This was the catalyst that transformed the judicial appointment process into the merit-based system we use today.
All judicial candidate interviews conducted by the commission are open to the public. Anne Burke, current chair of the commission, said its members spend hundreds of hours reading background, criminal and credit checks, and letters of reference, making phone calls to persons in the candidate's community, to lawyers and to other judges, just as a beginning. The commission also reads materials and legal writings, such as briefs and opinions, submitted by each candidate.
"As chair of the Supreme Court Nominating Commission for the last six years, I can attest that the candidates are Republican, Democrat and Independent," Burke said. "They are men and women, religious and nonreligious, rural and urban."
She said these candidates are typically "true students of the law, well-regarded by the legal profession and judiciary, of even temperament, well-spoken, bright and critical thinkers."
"Attorneys, and I believe the citizens of Kansas, want Supreme Court justices who are as highly qualified as possible," said Jerry Green, KBA president.
Green said that the current method of selecting justices accomplishes what attorneys and Kansas citizens want.
"We want justices selected on merit and the process by which they are selected to be as free from the political process and influence as reasonably possible," he said.
KPHA Supports Tobacco Tax Proposal
The Kansas Public Health Association supports a $1.50 per pack tax increase on cigarettes and increasing taxes on other tobacco products (OTP) to 58 percent of wholesale value. Both proposals are currently before the Kansas Legislature and could become part of the final budget elected leaders will approve in May.
In Kansas, 4,400 adults die every year from tobacco-related illnesses, and new users replace the old ones. More than 3 million packs of cigarettes are purchased or smoked by children each year. Tobacco exposure in utero contributes to premature births, low-birth weights and sudden infant death syndrome, all of which drive up health care costs and can have negative, long-term consequences for babies and families.
The Centers for Disease Control and Prevention call price increases on tobacco products "the single most effective way to prevent initiation among nonsmokers and to reduce consumption." States that raise the price of tobacco products can expect a 7 percent decrease in consumption with every 10 percent cost increase.
Estimates from the Campaign for Tobacco Free Kids show that Kansas can expect long-term benefits from increasing taxes on cigarettes and OTP, including a 20.0 percent decrease in youth smoking rates; 26,800 children under age 18 who do not become adult smokers; 24,800 current smokers who quit; and 4,800 pregnancies/births that are not negatively affected by tobacco exposure.
The projected new annual revenue from these policy changes is $87.49 million from cigarettes and $26 million from OTP. While a boon for the state general fund, KPHA would be remiss to not suggest that a portion of that revenue be dedicated to evidence-based prevention and cessation public health programs.
The Kansas Public Health Association's mission is to "promote and improve population health in Kansas," and we see no better way than supporting the tax increase on tobacco products.
But Out ~ Angela Forshee
But is a very powerful word when you're talking to someone
They hear the positive thing you say and then they think you're done
You say "I love you but…" it changes everything and really what they hear
Are the words you speak after the but and that is what they fear
The words before can bring such light and then the but makes it dark
What you mean to say is overshadowed and the words then leave the mark
If you must add a but, maybe you shouldn't say anything at all
Although you can see the path they're on and can predict their fall
Pride is something you feel, not something you should do
"I'm proud of you but…" sounds much different than the phrase "I'm proud of you"
Even though you may be only trying to help, it's not heard that way
What the person hears then is much different than what you say
They hear "I would be proud of you except…" and the disappointment is clear
The words that you mean to say are not the ones they hold dear
If you say "you did a great job but…" the person feels they've failed and that's not fair
The next time they could accomplish something, they may not even dare
Negative things are easier to believe, it's a sad fact but it's true
A negative word is the match to a fire of bad thoughts when there are things you want to do
So but out and don't say things you can't take back
Hurtful words serve as nothing than reminding someone of what they lack
Say "I Love You" "I'm proud of you" "I'm so happy that we are friends"
Those words can mean so much more when you leave off the but at the end.
Evidence Doesn't Support Fracking as Cause of Earthquakes ~ Merrill Matthews
A recent spate of earthquakes across the United States has raised concerns that hydraulic fracturing, or fracking, is the cause.
Several states with strong fracking industries have seen an uptick in seismic activity. North Texas, for example, has undergone a flurry of earthquakes. Oklahoma experienced more magnitude-3 earthquakes last year than California. Earlier this month, Michigan suffered an earthquake with a magnitude of 4.2.
Some have suggested it could be fracking -- a decades-old process that forces water into underground shale formations, driving oil and natural gas out of the fissures to be extracted.
Making that correlation may be understandable, but it's almost certainly wrong.
These days fracking gets blamed for almost anything that happens out of the ordinary. However, independent scientific studies have been unable to detect a connection between fracking and earthquakes. The "evidence" for a connection is generally limited to anecdotal assertions.
There is another possibility, and one that has more scientific support: waste water injection wells, which are used to dispose of the water-chemical mixture used in fracking. The suggestion is that the water lubricates the lithologic layers and helps them slip, causing a quake.
However, seismologists point out that the impact is usually within six miles of the injection well site, yet the closet injection well to some of the recent Texas quakes was 10 miles away.
The problem is that the public, but also the media, don't seem to recognize the difference. In fact, some Texas geologists recently complained that when they suggest that waste water injection wells may have caused some of the Texas tremors, the media report fracking as the problem.
Geography may better explain some of the trembles. Dallas sits atop an ancient mountain range, the Ouachita Mountain system, that covers a good swath of south and north central Texas, sweeping up into Oklahoma, Arkansas and Mississippi. Though the range has been buried over the millennia, the tectonic plates that formed it are still there, and they can slip.
That raises an important point: The USGS concluded that a 2012 quake originated about three miles under the surface -- roughly 16,000 feet. That depth provides another reason why fracking or injection wells are unlikely to have been a factor on many of the quakes -- injection wells typically don't go deeper than 10,000 feet.
So what's causing these earthquakes if it isn't fracking? Seismologists don't know. And that's not unusual. In fact, the number of major earthquakes is up all over the world, including a recent cluster in Connecticut. But no one is blaming that cluster on fracking because there isn't any.
Tom Parsons, a USGS research geophysicist, and Eric L. Geist, a USGS researcher, published a report last year noting that there were about twice as many major earthquakes globally in the first half of 2014 as the average going back to 1979.
However, the vast majority of those quakes were outside the United States, whereas fracking is largely restricted to only some parts of the U.S. The authors concluded that the increase in quakes was within normal parameters and not a result of any specific actions.
Indeed, the USGS global map indicates that seismic activity is fairly low in the United States compared to the rest of the world where there is virtually no fracking.
People understandably want answers when they feel the earth shake. But correlation is not causation. The likely fault in most quakes is geology.
Merrill Matthews is a resident scholar with the Institute for Policy Innovation in Dallas, Texas. Follow at twitter.com/MerrillMatthews.
SCHOOLS FOR FAIR FUNDING
Topeka, Kansas - Attorneys, John Robb and Alan Rupe for the plaintiffs in Gannon v Kansas presented evidence that clearly indicates the Kansas legislature is failing to meet certain parameters for constitutional compliance as set forth by the Supreme Court.
Last year the legislature fully funded equalization as the constitution requires. However, after the 2014 elections the legislature cut the funding which was granted during the 2014 session. This is a classic "bait and switch" move. Tell the court the state complied and then revoke it. We doubt that the court will be misled.
The supreme court found that schools must have reasonably equal access to substantially similar educational opportunity through similar tax effort. Fundamental fairness requires that districts have a level playing field to provide an appropriate education to their students. House Substitute for Senate Bill 7 adopted by they Kansas legislature this year un-levels the field and should be struck down.
"House Substitute for Senate Bill 7 was an inappropriate response to an unconstitutional finance system. Repealing the formula rather than funding the formula hurt our children. It solved nothing. It froze in place an already unconstitutional level of funding. We are confident that the court will follow the constitution and order the school equalization moneys paid as the constitution requires," said John Robb.
Today's hearing was before a three judge panel in Shawnee District Court and will continue through Friday. The same panel ruled in December of 2014 that the state isn't adequately funding Kansas schools. That ruling has been appealed to the Supreme Court, but they won't hear the appeal until the lower court resolves the issues before it today.
"The state perpetuates the litigation cycle they vow to end. Our kids deserve better. Kansans demand better," said Alan Rupe.
(May-6-15) Fellow Kansans,
Yesterday, the State Finance Council awarded nearly half a million dollars to Kansas schools. Five districts statewide will receive the additional funding through the "extraordinary need" fund.
The block grant legislation, which invests a record $4 billion in K-12 education over each of the next two years, also created a process by which districts can apply for additional funding should "extraordinary needs" arise. Districts with the following circumstances can apply:
Extraordinary increase in enrollment
Extraordinary reduction in assessed valuation
Extraordinary reduction in revenue to the school district
Unforeseen circumstances which substantially impact the school district's general fund budget.
Extraordinary needs funding was approved for 5 of the 8 districts that applied:
USD 438 Skyline, $118,000
USD 416 Louisburg, $128,680
USD 333 Concordia, $119,099
USD 272 Waconda $57,237
USD 243 Lebo-Waverly, $55,000
The beauty of the block grant lies in the flexibility it provides to those closest to the classroom: parents and teachers. Local schools now have the flexibility to invest state funding where it will most benefit the individual needs of their students. The extraordinary need fund provides further flexibility to districts experiencing unexpected circumstances.
Opponents of the block grant find it convenient to blame this legislation for increased funding that is less than desired, but that charge is factually inaccurate. The two school districts claiming the block grant law forced them to close early each received an increase in funding from last year to this year. School districts have claimed that funding was reduced this year because they are comparing funding to the amount they believed they are entitled. The source of this claim involves two types of state equalization: local option budget state aid (LOB) and capital outlay state aid.
Last year, the Kansas legislature increased total equalization for LOB and Capital Outlay by $134.5 million to a total of $473.7 million for the 2014/2015 school year. This was done to resolve court issues filed many years ago over equalization. Education funding in Kansas has been subject to litigation for 40 years. After all the 286 Kansas school districts developed their budgets for 2014/2015 year, the total impact for LOB and Capital Outlay increased from the $473.7 million approved by the legislature to $527.3 million—a difference of $53.6 million.
Districts believe they were entitled to $527.3 million, a total increase of $188.1 million. Last session, the legislature provided a $134.5 million increase for LOB and Capital Outlay. This session, the Legislature revised the funding upwards to a $138.5 million increase. While it is not the $188 million school districts wanted, it is difficult to understand an argument that says a $138.5 million increase is a cut to funding.
For the first time ever, our state will spend more than $4 billion to support K-12 education in Kansas. During this two-year timeout in the school funding wars provided by the block grant, Governor Brownback looks forward to working with the Legislature to craft a new formula that provides sustainable, stable, predictable funding for public schools.
Melika Willoughby, Deputy Communications Director-Office of Governor Sam Brownback
(April-29-15) Fellow Kansans,
This week, the legislature joined us again in Topeka to close out the legislative session. The Governor's budget and tax plan will be the centerpiece of discussion. As media coverage swirls around these topics, we want to help you better understand the issues by equipping you with facts about our growing and healthy Kansas economy.
While those on the left dominate discussion with claims that the Kansas economy is weak, that our tax policy is unfair, and that Kansas is losing jobs and businesses, the reality is that such claims are emotional, incendiary, and largely false.
Here is the economic truth:
- Between January 2011 and February 2015, Kansas added almost 75,000 private sector jobs.
- We have one of the highest employment-to-population ratios in America.
- We are approaching historically low unemployment rates, which can help low income workers find a way out of poverty at record rates.
The Governor has worked tirelessly to create a Kansas tax environment that fosters growth amongst the state's leading job-creators: small businesses. As a result of this work, our Kansas small businesses are now growing by a faster percentage than all of our bordering states and the national average. This is critical, as most Kansans work for small business. In tax year 2013, more than 8,600 first-time small business filers brought more than $486 million in new income to the state.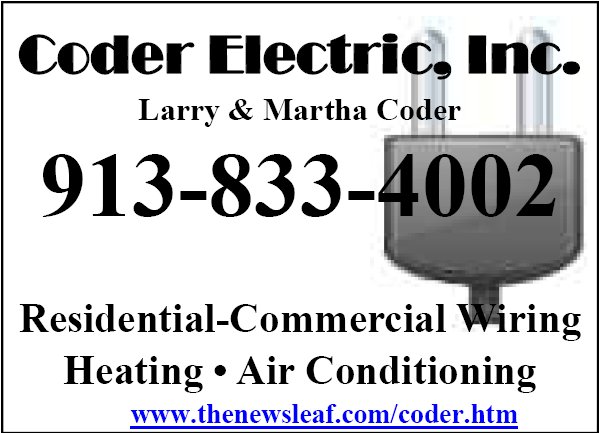 Our old tax system punished entrepreneurs and savers alike, resulting in slow job growth and limited economic opportunity. Lowering income tax burdens and transitioning to consumption taxes allows for economic growth and more opportunity for every Kansan. Under this policy, Kansans are getting higher paying jobs, and have more control over how they spend their money.
Some claim our state's income tax structure and rates are unfair to middle and low-income families. The truth? 91 percent of Kansas heads-of-households making less than $25,000 pay no state income taxes. For those making less than $50,000 per year, 63 percent pay no state income taxes. At the same time, real income for all Kansans has grown – resulting in higher-paying jobs for more people. The median income in Kansas grew by more than $2,000 between 2011 and 2013. Additionally, Kansas has a refundable Earned Income Tax Credit, one of the highest of its kind in the nation, that offsets the tax liability of many low income Kansans. The income tax reductions enacted in 2012, benefited working Kansans through significant rate reductions that allowed them to keep more of their own money to spend, save or invest as they chose.
This morning, the Governor discussed these tax policies and the budget on the Joseph Ashby Show. You can listen to the podcast here: http://bit.ly/1AhctiQ
It's time to spread the truth of this successful tax policy.
Melika Willoughby, Deputy Communications Director-Office of Governor Sam Brownback
SUMMER SAFETY ~ John Schlageck, Kansas Farm Bureau
Before long, kids will toss their schoolbooks and pencils in the far corners of their rooms, don their Magellan garb and embark on a summer course of outdoor exploration.
For many rural children, railroads, dumps, junkyards, abandoned properties and ponds make exciting places to explore. It is up to parents to decide where suitable adventure sites may be found.
Each year, hundreds of railroad trespassers are killed and injured, according to the National Safety Council. Children who crawl under or pass around lowered gates, walk the tracks, cross trestles, take shortcuts across railroad property, hop trains, or climb in, on or around railroad cars run a tremendous risk.
This spring take the time to warn your children of these dangers. Instruct them to obey warning devices and insist they never cross a railroad track until they have looked both ways and are sure it is safe.
Never assume children will act like responsible, mature adults. Advise them often because they forget.
Kids will be kids. For most, life is an adventure. Anything and anywhere is fair game for exploration.
When I was a boy growing up in northwestern Kansas, there was always something magnetic about a junkyard. We had an abandoned dump within walking distance.
We dug and sifted through the trash at the site for hours, collecting little treasures to add to our growing collections. Sometimes these "keepers" as we called them consisted of rusted iron spikes, neat-shaped bottles, broken wrenches and tools, discarded containers and other cast-offs.
While we weren't aware of it or didn't care, the risk of injury was always present. Wasps, snakes, rats, spiders and other creatures scrambled and slithered to move out of the way of our excavation projects. Broken glass and boards with rusty nails threatened to cut or puncture our small feet. I will never forget the pain of stepping on a nail.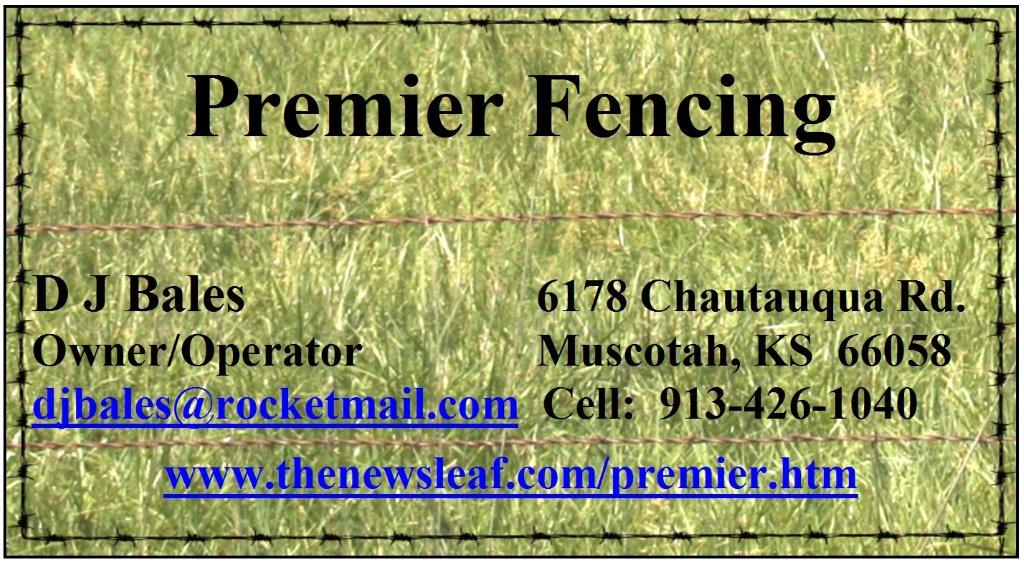 Dumps also feature trucks, bulldozers and other heavy equipment. It's difficult for operators to see children scooting among the debris. Warn your children to stay away.
Dark deserted buildings – including barns and abandoned farmhouses – often have the reputation of being haunted. Such structures were always considered another adventure when I was a youngster.
Big kids often dare little kids to go in. I remember accepting the challenge and brushing my way through cobwebs and crawling around rodent holes and fleeing mice. Although I survived, I wouldn't advise any child of mine to do the same.
When I was a youth, my dad warned me again and again about swimming ponds. I guess the repetition paid off because I never swam in such pools of water until I was in high school and an "OK" swimmer.
Remember to tell your children about such ponds. They are deep. You can be into water up to your knees the first couple of steps and the next – over your head.
There are no lifeguards. Fencing off ponds may help. Warning signs also may serve as a deterrent, but kids always find a way into the water.
Warn children about such potential hazards. Then warn them again. Saving one child's life is worth the effort. It takes more than once for them to grasp your warnings.
Lead by example and remember that as a parent you have been entrusted with safeguarding your children's wellbeing. Summertime is a special time for kids. Having a child is indeed a treasure. Take care of, cherish and nurture this wonderful gift.
John Schlageck is a leading commentator on agriculture and rural Kansas. Born and raised on a diversified farm in northwestern Kansas, his writing reflects a lifetime of experience, knowledge and passion.
GOVERNMENTAL NEWS
Consolidation, Declining Enrollment are Causing Financial Frustration for USD 113 ~ Rep. Randy Garber
Decreasing student numbers appear to be playing a significant role in the financial problems USD 113 is facing. If the district had the same number of students as it had in the first year of consolidation (2009-2010) and the total expenditures per pupil was $13,588.00, as in the 2013-2014 school year, the district would have had $1,915,000.00 more revenue for that school year. The school funding decisions made by the legislature had nothing to do with USD 113's declining enrollment.
The following quote is from USD 113 Superintendent Todd Evans printed in the May 13, 2015 Sabetha Herald:
"Regardless of the finance formula that we are following, if there is not an adequate revenue stream for the state, unlike the state's constituency, the state does not have to pay its bills. This has happened multiple times in recent history when the finance formula has not been funded, caused by legislative poor planning and an unwillingness to make unpopular taxation decisions."
There were other statements/comments that could be addressed however it would make this article lengthy and the point can be made using this portion of Mr. Evans' quote. Remember this is for USD 113 only as each school district is unique.
Since I am not sure what is meant by recent history, I will use statistics from the KSDE.org website starting with USD 441 and USD 488 consolidation.
The first year of consolidation (2009-2010) USD 113 student count was 1,219.
| | | |
| --- | --- | --- |
| State aid | $8,664,200.00 total | $7,106.00 per pupil |
| Federal aid | $1,319,967.00 total | $1,082.00 per pupil |
| Local revenue | $4,499,821.00 total | $3,691.00 per pupil |
| Total revenue | $14,483,688.00 total | $11,880.00 per pupil |
Figures from KSDE.org are rounded off. The website will not have the current school year figures until later this year so I will use the 2013-2014 school year figures for my next point.
In 2013-2014 USD 113 student count was 1,078.
| | | |
| --- | --- | --- |
| State aid | $8,660,978.00 total | $8,033.00 per pupil |
| Federal aid | $462,934.00 total | $429.00 per pupil |
| Local revenue | $5,526,632.00 total | $5,126.00 per pupil |
| Total revenue | $14,650,544.00 total | $13,588.00 per pupil |
Comparing the data will show what happened to USD 113 student enrollment and revenue streams.
| | | |
| --- | --- | --- |
| Enrollment | decreased by | 141 students |
| State aid | increased by | $927.00 per pupil |
| Federal aid | decreased by | $653.00 per pupil |
| Local revenue | increased by | $1,435.00 per pupil |
| Total revenue | increased by | $1,727.00 per pupil |
Student enrollment determines funding. When there is a decrease in student count, there will be a corresponding drop in revenue. The legislature cannot control student count. I hope that USD 113, as well as other school districts experiencing declining student population, will be able to find a solution for these unfortunate circumstances and that all concerned can work together for our children.
Until next time may the blessings of God be yours. Contact Info: randygarber@ymail.com or 285-1238.
CONSUMER CORNER: PROTECT YOUR CHILD FROM IDENTITY THEFT ~ Kansas Attorney General Derek Schmidt
Identity theft remains one of the fastest growing crimes in the nation – and Kansas is no exception. Last year, for the first time, identity theft was one of the top 10 categories of complaints received by our office.
While the most common forms of identity theft involve a stolen credit card or bank account number, a more startling trend has been the rise of crooks stealing and using a child's social security number. The challenge with investigating this form of identity theft is that it can be many years before the victim even knows it has happened. Usually a problem isn't discovered until your child is applying for college loans or their first credit card and red flags are raised on his or her credit report. The identity thief may have opened multiple accounts using your child's social security number, and of course identity thieves usually aren't very good at keeping up on their credit card payments.
The good news is there are some steps you can take to protect your child's identity from being stolen.
First, keep all of your child's personal documents, like birth certificates and social security cards, in a secure location, like a safe deposit box or a locked file cabinet. Be sure to shred any other documents containing your child's personal information when they are no longer needed.
Second, don't share your child's social security number with anyone unless it is absolutely necessary and you trust the person you're giving that information. If it is necessary to share the social security number, ask how that information will be stored and protected.
Third, check your child's credit reports. This is especially important when they are entering the teen years and might be starting to apply for jobs, car loans or student loans. If your child is 14 or older, you can request a copy of his or her credit report from the three major credit reporting bureaus through AnnualCreditReport.com. If the reports come back showing that there is no credit history, that's a good sign. If there are accounts listed on the credit report, that's a red flag that your child may be the victim of identity theft. For children younger than 14, if you suspect your child may be the victim of identity theft you can contact the credit bureaus directly. They will require you to send some documentation to prove that you are the child's legal guardian before giving you any information they have.
Fourth, consider placing a security freeze on your child's social security number. This is essentially a padlock on your child's credit report that does not allow it to be accessed until you unlock it. That means anyone who tries to open an account using that social security number would be blocked from doing so. Unfortunately, some of the credit bureaus only allow you to put a security freeze on a social security number once it has a credit file.
If you or your child does become a victim of identity theft, our consumer protection division can help. Begin by calling our consumer protection hotline at (800) 432-2310 or file a complaint on our website at www.InYourCornerKansas.org. Our website also contains useful information on how to prevent identity theft, how to contact the credit bureaus, how to request a security freeze and many other important topics.
KDA Applauds Bipartisan Legislation Protecting Kansas Waters
MANHATTAN, Kan. – The Kansas Department of Agriculture supports new bipartisan legislation regarding the Federal Water Quality Protection Act requiring the Environmental Protection Agency (EPA) and the Corps of Engineers to withdraw their "Waters of the United States" (WOTUS) rule and initiate a consultation process with state and local governments and impacted stakeholders. Assistant Secretary of Agriculture Suzan Metzger recently traveled to Washington D.C. to testify on behalf of Kansas farmers and ranchers against the current WOTUS rule. In her testimony, Metzger specifically addressed the EPA''s aggressive federal overreach and has made it a priority to see that Kansas farmers and ranchers are protected. "We are pleased to see the concerns of our Kansas farmers and ranchers have been heard," said Kansas Secretary of Agriculture Jackie McClaskey.
LOCAL FOOD AND FARM TASK FORCE TO MEET IN TOPEKA
MANHATTAN, Kan. – The Local Food and Farm Task Force will meet from 9 a.m. - 12 p.m. on Friday, May 8, 2015 at the Kansas State Capitol, Room 142S.
This task force was established with the passage of SB 286 in the 2014 session of the Kansas Legislature. The Task Force is responsible for preparing a local food and farm plan containing policy and funding recommendations in order to increase locally grown food production.
The meeting is open to the public.
Individuals who have questions regarding the meeting should contact KDA marketing director, Kerry Wefald at Kerry.wefald@kda.ks.gov for more information. Persons who require special accommodations must make their needs known at least two days prior to the meeting.
VICTIM ASSISTANCE GRANT OPPORTUNITIES OPEN FOR APPLICATION
TOPEKA – (May 14, 2015) – Five grant programs serving victims of crime across Kansas are open for application, Kansas Attorney General Derek Schmidt announced today.
Nearly $2 million in grant funds are distributed each year from five different state programs through the office of the attorney general. Funds are used to assist local and state crime victim assistance organizations across Kansas in providing direct services to crime victims, as well as in developing prevention programs to address violence.
Grant opportunities are open in the following programs:
Human Trafficking Victim Assistance Fund (HTVAF) – This fund was established by the 2013 legislature (K.S.A. 75-758) to provide training regarding human trafficking for law enforcement agencies throughout Kansas, and to support care, treatment and other services for victims of human trafficking and commercial sexual exploitation of a child. Deadline to apply: June 2, 2015.
Child Exchange and Visitation Center Program (CEVC) – This fund seeks to provide supervised child exchange and visitation to children and families at risk due to circumstances relating to domestic or family violence. Deadline to apply: June 3, 2015.
Child Abuse and Neglect (CVAF-CA) – This fund seeks to provide for ongoing operating expenses of programs assisting child victims. Deadline to apply: June 4, 2015.
Crime Victims Assistance Fund (CVAF) – This fund seeks to provide for ongoing operating expenses of programs assisting crime victims, and establishing and maintaining new programs providing services to the victims of crimes. Deadline to apply: June 5, 2015.
State Protection from Abuse Fund (PFA) – This fund seeks to provide temporary emergency shelter, counseling and assistance to victims of domestic abuse and their dependent children; and to provide educational services directed at reducing the incidence of domestic abuse and diminishing its impact on the victims. Deadline to apply: June 5, 2015.
Application forms and more detailed information on the application process for each of the grant programs can be found at www.ag.ks.gov/grants.
Awards will be made in July. These grant programs are administered by the attorney general's office Victim Services Division.
CONCEALED CARRY UNIT RECEIVES 100,000TH APPLICATION
TOPEKA – (May 4, 2015) – Kansas Attorney General Derek Schmidt today announced that his office received the 100,000th application in the lifetime of the concealed carry licensing program.
"More than 100,000 Kansans have now chosen to apply for a concealed carry handgun license since the program began in 2006," Schmidt said. "Our office remains committed to providing an efficient and thorough licensing program going forward."
The concealed carry licensing program was enacted by the Legislature in 2006 over the veto of then-Gov. Kathleen Sebelius. By law, the program is administered by Attorney General Schmidt's office. As of today, there are 89,399 active licenses issued.
Earlier this year, Gov. Sam Brownback signed into law a bill eliminating the requirement that Kansans obtain a license in order to carry a concealed firearm, effective July 1. However, the attorney general's office will continue to administer the licensing program to carry concealed handguns.
"While eligible Kansans will no longer need a license to carry a concealed firearm within the state as of July 1, 2015, there will still be advantages and protections to acquiring a license," Schmidt said. "For example, the Kansas concealed carry license is currently recognized by 36 other states. Kansans will need the license to carry a concealed handgun in all but a few of those 36 states. Additionally, Kansans who have undergone a background check to obtain a concealed carry license are allowed expedited checks when purchasing firearms."
Schmidt encouraged all Kansans who intend to carry firearms in this State to pursue training opportunities.
"Regardless of whether Kansans choose to apply for a concealed carry license, I encourage all gun owners to take advantage of the opportunities provided by the many firearm instructors throughout the state to learn about the rights and responsibilities of gun ownership and the safe handling of firearms."
More information on the concealed carry licensing program is available on the attorney general's website at www.ag.ks.gov.
KANSAS RECEIVES $62.4 MILLION PAYMENT FROM TOBACCO SETTLEMENT
TOPEKA – (April 28, 2015) – Kansas has received its annual tobacco settlement payment totaling $62,442,634.28, Attorney General Derek Schmidt announced today.
The $62.4 million total is consistent with the estimate that the Attorney General provided last fall to the consensus revenue estimators.
"Our ongoing work to enforce the terms of the Master Settlement Agreement has kept the Kansas payment relatively stable," Schmidt said. "We continue to work with the Legislature to strengthen Kansas law implementing the terms of the settlement and to work with other state agencies to diligently enforce the law's requirements."
Schmidt said that a 2012 legal settlement term sheet Kansas entered into with several tobacco companies resolved a long-running dispute that had put future years' payments in jeopardy. The term sheet was approved by an arbitration panel composed of retired federal judges in 2013. Absent settlement, the dispute had threatened to cause a catastrophic reduction in future years' payments to Kansas.
As it does each year, the annual payment will reimburse the state for funds previously appropriated by the Legislature to pay the current fiscal year's cost of programs financed from tobacco settlement proceeds. Because of the timing of the annual tobacco payment in comparison with the state budget cycle, the Legislature each year appropriates funds that will not be received until the following April and then reimburses that amount when the annual payment is received.
Each April, Kansas receives a payment pursuant to the 1998 Master Settlement Agreement. The amount of the payment fluctuates based on several variables, including annual sales of certain tobacco products.
VERIZON AND SPRINT CUSTOMERS IN KANSAS ELIGIBLE FOR REFUNDS UNDER NATIONAL SETTLEMENT
TOPEKA – (May 12, 2015) – Verizon and Sprint customers in Kansas who were charged for third-party services on their mobile phone bills without their consent are eligible to receive refunds as part of a multi-state settlement reached today, Kansas Attorney General Derek Schmidt said.
The national settlement announced today was reached between Verizon, Sprint and the attorneys general of Kansas and 49 other states and the District of Columbia, the Consumer Financial Protection Bureau and the Federal Communications Commission. It resolves allegations that Verizon and Sprint placed charges on consumers' mobile phone bills for third-party services that had not been authorized by the consumer, a practice known as "mobile cramming." This settlement follows similar settlements reached with AT&T and T-Mobile last year.
Under the terms of the settlement, Sprint and Verizon are required to provide $50 million and $70 million, respectively, in refunds to consumers who were victims of cramming.
"Consumers have a right to know what services they are signing up for and to be clearly informed about the cost of those services," Schmidt said. "This settlement represents our continued efforts to return money to consumers for charges they didn't know they were signing up for and were often unable to cancel."
Consumers who are uncertain whether or not they are owed a refund can file a request with the mobile carrier to identify any third-party charges they may have been unaware of. For information on how to do this or to file a claim, Kansas consumers should visit the attorney general's consumer protection website at www.InYourCornerKansas.org or call (800) 432-2310.
AG Schmidt And Tower Foundation Recognize Importance Of Mental Health First Aid Training
TOPEKA – (May 13, 2015) – Kansas Attorney General Derek Schmidt and the Tower Mental Health Foundation of Kansas are recognizing the importance of Mental Health First Aid training for Kansans, Attorney General Schmidt said today. The effort is part of May's observance of Mental Health Awareness Month
Each year millions of Americans face the realities of living with a mental health condition. Outreach and education is an important part of mental health awareness. According to the national organization, "Mental Health First Aid USA," the state of Kansas is fourth in the nation for percentage of population trained in Mental Health First Aid. Since 2012, the Tower Mental Health Foundation of Kansas has awarded over $92,000 in grants to provide this important type of training to Kansans. As a result, over 6,000 Kansans have received training in Mental Health First Aid. This number includes staff from 25 out of the 26 community mental health centers across the state who are now certified to continue providing the Mental Health First Aid training to people in their communities.
Mental Health First Aid is a public education program that helps the public identify, understand and respond to signs of mental illness and substance abuse disorders. Participants are given an action plan for reacting and supporting an individual developing signs and symptoms of mental illness or emotional crisis.
"Kansas mental health centers have taken on the challenge of training first responders, law enforcement, teachers and other community leaders to effectively respond to mental health crises in the population. Mental Health First Aid is a vital part of accomplishing that goal," said Dr. Walter Menninger, President of the Tower Foundation. "The Tower Foundation is pleased that it could provide funding for mental health centers to assemble the materials and mobilize the resources necessary to make the program more widely available to the citizens of Kansas."
"Awareness and education is key in ensuring the proper response in situations involving individuals with mental illness, including suicide prevention," said Attorney General Schmidt. "Crisis intervention training for law enforcement and others assisting those individuals with mental illness improves the safety of citizens, patrol officers and family members of individuals with mental illness."
The Tower Mental Health Foundation of Kansas was created as a result of an agreement between the attorney general's office and the Menninger Foundation in 2007. It offers support to organizations that provide mental health services in Kansas. The attorney general is the sole member of the Foundation, which is staffed by the office of the attorney general. The Foundation's board of directors is comprised of nine Kansans with a keen interest in mental health issues. Dr. Walter Menninger serves as the Board's president.
Congresswoman Jenkins Introduces Legislation To Protect Fort Scott Historical Site
WASHINGTON, D.C. – Today, Congresswoman Lynn Jenkins (KS-02) introduced legislation to authorize the transfer of the Fort Scott Civil War block house known as Lunette Blair to the Park Service, preserving a treasured historical building.
"Preserving important pieces of our history in Kansas and our nation is essential as we pass down our values to future generations," said Congresswoman Jenkins. "That is why today I am introducing legislation to authorize the transfer of the Lunette Blair block house to the Fort Scott National Historic Site. Since its construction in 1863, the block house, which is the sole remaining structure of four original fortifications, has been a landmark of the community of Fort Scott and a reminder of Kansas's role in preserving the Union."
"Through the combined preservation efforts of the Molly Foster Berry Chapter of the DAR, the Historic Perseveration Association of Bourbon County, former employees of the Western Insurance Company, as well as active citizens of the community, the block house has remained a key fixture of Fort Scott's historical legacy," Congresswoman Jenkins continued. "It is an honor to help these local organizations transfer this historic building to the Park Service at the Fort Scott National Historic Site."
Brief History of the Lunette Blair:
· At Fort Scott during the Civil War, the Army originally constructed four lunette structures that were referred to as forts – Fort Lincoln, Fort Henning, Fort Insley, and Fort Blair, of which Fort Blair is the sole remaining Civil War structure in Fort Scott today.
· Following the Civil War the federal government sold these installations to private owners. Lunette Blair, now known as the Western Block House, had several owners since the 19th century, including Dr. W.S. McDonald and the Molly Foster Berry Chapter of the DAR who, along with the Historic Preservation Association and the Western Insurance Company, continued the building's historical preservation.
· Lunette Blair has been a fixture of the community ever since and it even became the insignia for the Western Insurance Company from 1924 to 1986, symbolizing security and protection for 62 years.
House Adopts Amendment to De-List Lesser Prairie Chicken
Kansas Delegation Successfully Adds Amendment to NDAA
Washington, D.C. – Today, the House of Representatives voted to add Representative Frank Lucas' (R-OK) amendment to de-list the Lesser Prairie Chicken from the "threatened species" list to the National Defense Authorization Act. Under current law, military bases in the Lesser Prairie Chicken's range must ensure any new development, expansion of facilities, or training exercises do not infringe on its habitat. Therefore, base officials must go through a consultation with Fish and Wildlife Services prior to any new activity, thereby subjecting matters of national security and readiness to the whims of federal bureaucrats. All four members of the Kansas House Delegation cosponsored the amendment, and applauded its inclusion in the bill.
"Our military installations should not have to subject our national readiness to the needs of certain animal species," Representative Kevin Yoder (R-KS) said. "Kansans are perfectly capable of improving the Prairie Chicken population through state and local efforts without putting any undue burden on our military or our state and local economies. This amendment is a victory for both our military bases and our farmers and ranchers across the state."
"I have long-opposed listing the Lesser Prairie Chicken under the Endangered Species Act because the rules unnecessarily restrict and hamper defense operations on federal land," said Representative Lynn Jenkins (R-KS). "Kansas's proud military tradition and its number of important installations – including Ft. Riley – benefit from huge training areas which have no encroachment issues and are some of the largest and most cost-effective in the nation. Preservation efforts should not come at the cost of our national defense preparedness and this listing is nothing more than an overreach of the Endangered Species Act."
"This important amendment will protect our military installation, farmers, ranchers, and energy producers against the devastating effects of the listing of the Lesser Prairie Chicken," Rep. Mike Pompeo (R-KS) stated. "This is not a hypothetical problem - real people will see their livelihoods damaged and, in some cases, utterly destroyed should the Obama Administration be allowed to go down this path."
MISCELLANEOUS PRESS RELEASES
SB 302: UNCONSTITUTIONAL ASSAULT ON AGRICULTURE
As farmers are attempting to plant this year's crop, another effort to extort tax dollars from rural Kansans has now been introduced late in the legislative session.
Senate Bill 302, mandating a $3 "excise" tax on each acre of land is an unconstitutional attempt to wrest additional tax dollars out of hard working farmers and ranchers in every county in Kansas.
Like 43 other states, Kansas has a time-tested, constitutionally-mandated method of taxing agricultural land based upon income a landowner can expect to produce.
"Kansas farmers and ranchers oppose SB 302 just like we opposed the tax valuation changes of SB 178 – unequivocally and without hesitation," said Rich Felts, Kansas Farm Bureau president. "This bill is yet another veiled attempt to impair a stable, nationally-recognized tax system that continues to work and provides a stable income to counties, local school districts and other taxing entities. SB 302 is a tax increase and an unconstitutional one at that."
Felts added that agriculture is the number one driver of this state's economy and provides a solid foundation that has softened many of the impacts of a weak national economy for the past several years. He says KFB and its grassroots members will work to defeat any attempt to erode agriculture's vital role in the Kansas economy.
DR. JOEY LINN, FHSU ALUM, NAMED NEW VICE PRESIDENT FOR STUDENT AFFAIRS
HAYS, Kan. -- Dr. Joey Linn, who had been serving on an interim basis since last fall, was named today as the new vice president of the Division of Student Affairs at Fort Hays State University. The appointment takes effect immediately.
Linn took over as interim in October 2014 after Dr. Tisa Mason departed to become president of Valley City State University in North Dakota.
In making the appointment permanent, Dr. Mirta M. Martin, FHSU president, said she had complete confidence that Linn would always put the well being of students first and foremost in his decisions. "This appointment was the result of a long and thorough national search using an outside firm to identify the most qualified applicants," she said. "In making the appointment, I sought the recommendations of the search committee and listened to the input of my trusted executive leadership team. In the end, the values that exemplify the new era at Fort Hays State -- excellence, trust, loyalty, integrity, and a love for students and the university -- yielded an internal candidate. Dr. Linn brings years of applicable experience, a love for Fort Hays State, a commitment to our students and a record of helping our students succeed. At the end of the day, he bleeds Black and Gold for our students and the entire Tiger family."
"I am extremely humbled and honored to serve as the next vice president at Fort Hays State," Linn said. "To lead a division that comprises professionals with a long history of success and accomplishments is truly exciting. Fort Hays State is committed to student success, and I look forward to working with President Martin, faculty, staff and students as we move our university forward into the future."
One of the important issues he will address immediately, Linn said, is to benchmark and identify best practices and implement a wide range of recruitment, retention and outreach projects and initiatives as well as increasing the percentage of students who graduate. Other pressing initiatives include assuring the effective use of technology and analysis of data in achieving enrollment objectives; monitoring trends in the economy to identify and capitalize on potential growth markets; and enhancing the university's visibility and market position. He will work with the university's leadership team to advance Fort Hays State's academic quality and diversity in the student body.
As the chief student affairs officer for Fort Hays State, the vice president serves as a member of the president's executive leadership team responsible for the successful implementation of the FHSU strategic plan.
Linn also will be responsible for the day-to-day operations of the Division of Student Affairs, which includes several administrative units: Enrollment Management (Admissions, Financial Assistance/Scholarships, Registrar and Kansas Academy of Mathematics and Science); Student Support Services (Academic Advising & Career Exploration, Career Services, Student Health Services, and the Kelly Center); and Student Life (International Student Services, Persistence and Retention, Residential Life, the Memorial Union and Student Activities, Greek Life, Multicultural Affairs, Student Government Association, Learning Communities, Title IX, and Judicial Affairs).
In addition to earning bachelor's and master's degrees in communication from Fort Hays State in 1987 and 1991, Linn earned a Ph.D. in curriculum and instruction from Kansas State University in 2005. At Fort Hays State, he served as an admissions counselor, the assistant director of admissions, the director of admissions, and associate vice president for student affairs/registrar prior to his appointment last year as interim vice president.
Tim Chapman, president and CEO of the FHSU Foundation, chaired the search committee. "I would like to thank the members of the committee for their time and effort in this vitally important process," he said. "The vice president for student affairs is a crucial position on this campus, and to be the chair of the search committee was an honor. All three candidates the committee carried forward to President Martin were qualified for the job. I'm pleased to know that Dr. Linn has been selected."
Other members of the search committee were Dr. Jeff Briggs, dean of the College of Health and Life Sciences; Dr. Greg Farley, chair of the Department of Biological Sciences; Judy Getty, director of student fiscal services; Dr. Patti Griffin, director of the Academic Advising and Career Exploration Center; Charlene Nichols, assistant director of the FHSU Alumni Association; Arin Powers, a Woodward, Okla., senior and president of the Student Government Association; and Carol Solko-Olliff, director of international student services.
Agroforestry Comes to Kansas Workshop May 20-21 and Amazing Grazing III Educational Opportunities for 2015
Dear Supporters and Friends of the Amazing Grazing series of educational workshops,
Many of you have asked me to forward to you the information on the upcoming Amazing Grazing III "Soil Health for Ranch $uccess." I am very happy to do so and ask that you share this with your colleagues, mailing lists, employees and friends. Please feel free to forward it, as well as post it on your websites.
As in the past series of workshops, we have an excellent set of partners and collaborators. This workshop has a wonderful set of speakers lined up and seventeen different learning opportunities to help ranchers learn about soil health and how it can improve ranch productivity and profitability.
Our first workshop, Agroforestry-Incorporating Trees and Shrubs into Contemporary Agricultural Systems will feature nationally know foresters from three states and will be at the Topeka Ramada, May 20-21, 2015 Please look at the Workshop Flyer and read the press release (both attached) to see the wide variety of topics and speakers. An added bonus is a Wednesday evening introductory presentation on Permaculture and Ecological Forest Agriculture.
With the recent award of the USDA RCPP grant to Kansas Forest Service, we feel that this workshop will be very useful to those of you that will be out in the field working with farmers and ranchers to thoroughly understand the many possibilities that could be included as practices in the targeted areas that this grant will be serving.
I have also included the list of workshops for the entire grant for your use and also so you might reserve the dates on your calendar to attend. We have worked very hard to bring such a knowledgeable slate of presenters to Kansas producers at a very affordable price to attendees.
Please open the attached documents and see what great information awaits those who choose to join us!
Please feel free to contact me, Mary Howell with any Questions that you have. Cell phone is 785-562-8726 or email me kfu.mary@gmail.com. You may also visit our website AmazingGrazingKansas.com
HISTORY IS FUN ~ Bob Caplinger
Old news from the 1926 Issues of Effingham New Leaf
This was the large ad that ran in the June 16, 1926 issue of the New Leaf.
"FOURTH OF JULY -
In the Beautiful City Park - July 5
In the Hustling Town of EFFINGHAM
BANK CONCERTS
By The Sabetha, Kansas, 25 - Piece Band
Airplane Rides, Sports, Etc.
BASE BALL GAME
Big Basket Dinner at Noon
Magnificent Fireworks
A Big Display in the Evening
Given under the auspices of
Effingham Commercial Club
A Dance will be conducted by a Local Organization"
"Mr. and Mrs. Wm. Cormode have named their baby Wilma Jane. Mrs. Cormode was formerly Clara Stutz." Ed Note: We know that baby girl as Wilma Hawk, widow of Wilson Hawk, who is living in Hiawatha.
Back before TV, there was dancing. "A mammoth crowd is reported to have attended the James Christie barn dance, Saturday night. Mr. Christie's receipts were over $100. He charges the dancers 75 cents and on lookers 25 cents. The spectators were so numerous, some of those attending declare, they couldn't see the dances, without standing up on the seats. The Elite Café ran a stand and did a land office business."
Another History by Obituaries: "Mrs. Thomas Cunningham, 52 years of age, died Saturday morning at8:30 o'clock at her home five miles southwest of Effingham. Death resulted from toxic poisoning. Mrs. Cunningham, whose maiden name was Mary Ellen Dowling, was born at Red Oak, Iowa, August 21, 1873, and was married to Thomas Cunningham, in Kansas City, January 25, 1901. They moved to Atchison County shortly after their marriage.
"Surviving Mrs. Cunningham are her husband, a son, James Cunningham, at home, and four daughters, Miss Alice Cunningham, employed by Carada & Page, Kansas City; Miss Winifred Cunningham, a member of this year's graduating class at St. Joseph's hospital, Kansas City; Miss Nora Cunningham, who resigned her position with the John Taylor Dry Goods Co., Kansas City, to come home to assist in caring for her mother and Miss Mary Cunningham, a senior in the Effingham school." (Ed. Note: This is the mother of Jim Cunningham, who served as an Atchison County Commissioner and as Postmaster of Effingham for many years, and whose wife, Clara succeeded him on his death. This was also the Grandmother of Denny Cunningham and Mrs. Debby Hawk, both of Effingham.)
LET THE CONTRACT FOR THE WATERWORKS SYSTEM. "At a meeting of the council Wednesday night, the contract for putting in the waterworks system was let to Joe Neill, of Leavenworth. His bid was $32,128, which was over $2,000 less than any other bid."
A TALIAFERRO TALE: "Last week Jack and Charles , small sons of Mr. and Mrs. Rollo Taliaferro came in with three tiny Jack rabbits and immediately their Grandmother, Mrs. Sally Woodard asked where they had found them. Imagine Her surprise when they said they had caught the mother rabbit, performed a Caesarian operation on her and rescued the three baby rabbits. She was shocked when they told her it wasn't the first time they had cut open a rabbit, but this was the first time they had found little ones. The baby rabbits were lively as if they had been born the natural way. The boys fed and cared for them and they lived a week, until they were fed some sour milk."
Wallingfords move to the Community. "Harman and Kelly report the sale of 160 acre farm, near the Clingan school house, belonging to Bartlow Bro's in St. Joe, to Joe Wallingford, of Port William. Mr. Wallingford has four sons and it is his ambition to buy a farm for each of them. The Wallingfords have been a great asset to the community ever since."
SIGN OF THE TIMES. "James Hall and Geo Petree assisted the Atchison officers, Wednesday evening, in locating a still at the Biby home, north of Monrovia. Mr. Biby moved from Horton to the Lamberson farm about a year ago. 20 gallon of whiskey and 350 gallon of mash were confiscated. Biby is in jail. He was not home when the officers got there but arrived shortly after and was arrested. Biby shook hands with the officers as calmly as though they were his best friends. It took the officers two hours to demolish the layout. The still, with a capacity of about 60gallon, was equipped with a charcoal filter. Another filter, for use in bottling the liquor, apparently along with material for coloring and ageing it were found at the Biby home. The still was found in the cellar."
MORE ABOUT THE HOUSE WHERE THE STILL WAS FOUND. "Wm. Graham is authority for the statement that the house where the Biby family has been living in the oldest in the State of Kansas. It was built in '58. The Grahams located here in '59 when Monrovia was a thriving town of the locality. Mr. Graham cut hay and heard cattle on the present site of Effingham. The Biby house was built of walnut timber saved by the sawmill owned by Meyers Hipple's father and grandfather. The Meyer Hipple home was built in '60 and it has some very fine walnut timber in it. The seats in the Effingham Lutheran church are solid walnut and were moved to Effingham from the church in Monrovia. In the early days Mr. Graham recalls that the erection of a 20 room hotel was begun in Monrovia. It was lathed but never plastered. Meyers Hipple's father bought the building, divided it into three houses and moved them to his farms. Mr. Graham says two saloons were running in full force in Monrovia and the owners did a better business than the whole town of Effingham is doing right now. Mr. Graham, during the Civil War attended church services in the house that was recently moved by Clarence Patton, to give room for his new home."
A NEW PAROCHIAL SCHOOL? "Effingham will have a new parochial school, if Father Leander's plans to raise the funds materialize and they undoubtedly will. The building as proposed will be modern, have class rooms to be used in social affairs of the parish. The cost is estimated at $15,000."
DO YOU WANT YOUR ISSUE OF THE NEWSLEAF MAILED TO YOUR HOME OR BUSINESS? SUBSCRIPTIONS ARE NOW AVAILABLE AT THE RATE OF $42.00 FOR 1 YEAR. To subscribe send your check to:
The Newsleaf; PO Box 209; Effingham, Ks. 66023.
———————————————-
GUESS WHO
Can you identify the place or persons in the photo? Last issue was Bea and Raphael Ray.
LAST WEEK
Problems with this web site contact cap@thenewsleaf.com Last updated 5-18-2015
<![if !vml]>
<![endif]>