You are our Visitor
The August 23, 2016 Edition
of
The Newsleaf
Vol. 13 Issue 34
BETWEEN THE ISSUES
FRONT PAGE
Original Sister-Ship to Earhart's Plane Makes Journey Home to Atchison
ATCHISON, Kan. – The world's last known original 1935 Lockheed Electra L-10E named "Muriel" began her journey home to Atchison on Monday, August 15. "Muriel" is the only survivor of the 14 L-10Es built and identical to the plane Amelia and her navigator, Fred Noonan, were flying in 1937 on their attempt to be the first to circle the globe as closely to the equator as possible. Amelia and Fred had been given faulty coordinates for Howland Island, a tiny mile and half spec of land 2556 miles east of Lae, New Guinea. Discovery of the faulty coordinates was made in 1983 by aviatrix Grace McGuire.
For 34 years Grace McGuire owned, maintained and restored Muriel. When Muriel was at risk of being relegated to the trash, McGuire rescued the aircraft, seeing its potential as an aircraft with a story. Grace planned to recreate Amelia's world flight the old fashioned way using the same model airplane as Amelia's, but a severe bout of Lyme induced MS caused her to shelve her plans. An exact duplication of the flight has never been made using the same model plane as Amelia's. McGuire explained, "Several airplanes have been converted to look like Amelia's plane, but Muriel is the real McCoy. In all the world, she is the only one!"
Muriel, named by McGuire to honor Amelia Earhart's sister Muriel, has been transported by truck from El Cajon, California, to Atchison, Kansas. The Atchison Amelia Earhart Foundation recently adopted the restored aircraft from Grace McGuire with plans to build a hangar/museum as her permanent home. Karen Seaberg, Director of the Atchison Amelia Earhart Foundation, explained, "Our goal is to use Muriel as the anchor of the new museum to bring Amelia Earhart's story to life from her hometown."
This attraction will be in addition to Amelia Earhart's childhood home and the annual Amelia Earhart Festival. Both already draw admirers from all around the world every year. "We're thrilled to carry on the amazing Earhart legacy through this aircraft," Seaberg said. "At a time when it could have been discarded, it was instead impeccably cared for and restored and will now live on to educate future generations. My husband Ladd always envisioned Muriel in Atchison, and now the Atchison Amelia Earhart Foundation and Grace have made his dream a reality."
Wichita based trucking company, Landstar, Inc, and a cavalcade of highway police and escort cars transported Muriel as a super wide load from Gillespie Field Airport in El Cajon, CA, through Arizona, New Mexico, Texas, Oklahoma and home to Atchison, KS. She is shown in the photo beginning the last leg of the journey from Lancaster to Atchison.
Women in Agriculture Meeting September 14th.
Meeting details are as follows: The annual Atchison County Women in Ag meeting will be held on Wednesday, September 14th at 6:30 p.m. at St. Ann's Parish Center, Effingham, KS. Registration is free and a dinner will be provided along with door prizes. Our featured speaker will be Angie Hughes, LUTCF, Agent, Farm Bureau Financial Services. Angie will be discussing farm liability issues and insurance. Please contact Kathy Hawk at the FSA Office in Effingham by September 1st to make your reservation. The phone number is 913-833-5460, ext. 225 or you can email her at Kathy.Hawk@ks.usda.gov.
BUSINESS HAS NEW TELEPHONE NUMBER
Diane Gearhart, owner of D's Hair Boutique, has changed her telephone numbers. You can now reach her at the shop and home by calling 913-426-3732.
BACK TO CHURCH SUNDAY SERVICE
The Effingham Union Church is recognizing National Back to Church Sunday on September 18 by inviting those who have not been to church lately or not at all to join them in worship at 10:00 a.m. followed by food, fun and entertainment. We truly want you to come and experience the love and joy of having fellowship with Jesus.
School has started signifying a new season, and as we celebrate Labor Day we are reminded that the end of summer is near and a new season will start. It could also be time for you to start a new season in your own life. Now it the time to come to church, the perfect season for new beginnings. So come to the Effingham Union Church and worship in a warm friendly environment with wonderful music. Whether you have never been to church before or haven't been in years, please come. We'd love to have you. Please watch for more information.
BIG BIRTHDAY ARRIVING
Pearl Cowley is turning 90 on August 30th. Birthday wishes may be sent to: 3749 US 159 Hwy, Nortonville, KS 66060
LOST AND FOUND
We found some keys on Main St. in Effingham near the water tower. They appear to be motorcycle keys. They have a FOB with writing on them. If you can identify them you can get them back. Contact me at 913-426-2387. Chris S.
THANKS
We are so appreciative of all your kind words and lovely cards sent for our 65th wedding anniversary. They truly made it an even more special occasion. Thank you. Clarence and Marj Todd
Thank you for your thoughts, prayers and cards given to us at the time of Marjorie's sisters (Shirley Jenson) death. All of your sympathy and concerns were a great source of comfort. Thank you. Clarence and Marj Todd
USD 377 SCHOOL NEWS
Following is a summary of the actions taken at the last monthly meeting of the USD 377 schoolboard:
2016-2017 BUDGETS APPROVED
General............................................. $ 5,365,855
Supplemental General (LOB)........... $ 1,687,938
Virtual Education............................... $ 25,000
Capital Outlay................................... $ 521,436
Driver Training.................................. $ 9,000
Food Service.................................... $ 400,000
Professional Development............... $ 28,000
Special Education............................. $ 1,225,000
Vocational Education........................ $ 172,368
Federal Funds................................... $ 180,438
Gifts and Grants............................... $ 40,832
At Risk (4Yr Old).............................. $ 40,000
At Risk (K-12)................................... $ 530,000
KPERS Special Retirement............. $ 420,524
TOTAL USD EXPENDITURES $ 10,646,391
CONSENT ITEMS APPROVED/ACCEPTED
6.01 July 13, 2016 Regular Session Minutes
6.02 Treasurer's Report - 08/08/2016
6.03 Activity Reports, Bills & Claims, Petty Cash Reports
6.04 Gifts and Grants
· $1,000 from DuPont Pioneer Giving Program for Outdoor Learning Campus
· $500 stipend from Hysell & Wagner (Kansas Reading Roadmap information)
· $2,000 from Pepsi for JSH
6.05 Out of District Transportation Requests
6.06 Reports and Documents
· Keystone Superintendents Minutes for August
· Keystone FY 2017 Budgets up for approval at August meeting
· Keystone BOD Agenda for August 17
6.07 Theresa Cattrell as District Food Service Representative for State and Federal program reporting
Consent Additions
1. Non-resident applications for admission approved
1. Ezekiel Boatman (PK)
2. Madison Stewart (G10)
3. Greenly Johnston (G8)
4. Parker Dodge (K)
5. Ty Crossland (G6)
6. Cheyenne Brown (G9)
7. Karsten Simecek (K)
HANDBOOKS APPROVED
· ES Faculty HB
· JSH Faculty HB
PERSONNEL RECOMMENDATIONS APPROVED
Separations/Retirements
· Sharon Delzeit - Regular Route Bus Driver, submitted her letter of retirement
· Brian Peterson, Custodian - resignation. Accepted position with Atchison County Sheriff's Department as a deputy.
Supplemental Contracts
· Rescind HS Cheer Contract offered to Cheri Hawk
· Rescind HS Asst Girls Basketball Contract offered to Sabra Boos
· Rescind JH Asst Volleyball Contract offered to Brittany Bosarge
· Stacie Appel - HS Head Cheer Coach
· Amanda Hughes - G7/8 PDC Member
· Paul English - JH Yearbook/HS Yearbook
· Corey Thomas - JH Head Boys Basketball
· Gentry Linscott - Head Softball
· Alyssa Richardson - Asst Softball
· Charlotte Michel - PDC (K-3)
· Wanda Small - PDC (At-large)
· Jennifer Dobbs - PDC (At-large)
· Alicia Cattrell - JH Student Council Sponsor
· Steve Wiseman - Head Baseball Coach (interim)
Custodial Contract (At-will)
· Jason Floyd - $9.00/hour with benefits
Certified Contracts
· Jennifer Gigstad - Preschool mentor/coach to be compensated at $35/hour not to exceed total annual salary of $25,000
Substitute Teacher
· Duane Feldkamp
Regular Route Bus Driver
· Becky O'Brien
TEACHER' CONTRACTS APPROVED FOR 2016-2017
Approved the following teacher contract changes:
Item #1 Compensation - 1.4% salary increase.
· $500 base salary increase with a salary schedule vertical freeze. The base will go from $34,820 to $35,320.
Item # 2 Supplemental Salary Change
· HS Drama to be moved up from a Level Five classification to a Level Three.
Item # 3 Leave Policy
· A teacher may use one day from their accrued leave as personal leave, contingent upon the following stipulations: 1) the staff member requested the leave on or before October 1st of the current school year, and 2) the staff member has used all of his/her current year allocated leave.
Additional language clean up on the Leave Policy
· Personal leave shall not be taken during the first or last week of school or during scheduled in-service days. The Superintendent may grant exceptions because of emergency or unusually extenuating circumstances. (Insert paragraph break here to indicate separation of events.)
· A maximum of five (5) teachers (district-wide) will be allowed to take a day's personal leave immediately preceding or following a holiday. The Superintendent may grant exceptions because of emergency or extenuating circumstances. New teachers will be given 5 personal days for the 1st semester, with 5 to be added during the 2nd semester.
2016-2017 SALARIES
· Classified - approved an overall salary increase of 1.4%
· Administrator salaries - Principals and superintendent no increase.
· Maintenance Director Coder salary set at minimum wage necessary to comply with FLSA
· Transportation Director Henning salary set at minimum wage necessary to comply with FLSA
· District Food Service Director Cattrell moved to hourly to comply with FLSA.
Next meeting is scheduled for Monday, September 12, 2016, 6:30 PM at the Central Office.
MUSCOTAH NEWS ~ Susan Higley
The first of the month will soon be here. Items on the calendar include Monday, September 5 Cancer Support Group will meet at 6:30 at the city building and Outreach will meet on Tuesday, September 6 at 6:30. Half Century will be held Monday, September 12 due to the Labor Day holiday.
The Cancer Support Group would like to invite anyone who is a victim of cancer, a survivor, a caregiver or would just like to learn more about this dreaded disease. There are programs when available and a time for sharing and visiting. For more information call 785-872-3245.
The Outreach group provides activities for the community. The next will be the Senior Citizen Supper which is an annual event. More details will be announced later. The group is also preparing to order Christmas banners to put up down town where the welcome signs are. New members are always welcome. We are in need of help and new ideas. For more information call 785-872-3559.
Half Century dinners are for all those over 50. Bring a potluck and enjoy the fellowship and good food. If you don't have a dish to bring, don't worry there is always plenty to go around.
The cooler temperatures over the weekend make us realize that fall is right around the corner and of course then winter. The colors of fall, oranges, reds and yellows, are so pretty but can't really say that about a lot of snow. It is always pretty and white when it falls, but soon it gets dirty and the freezing and thawing are so messy. Oh well, just enjoy the fall. Harvest will soon be under way. I remember my dad always said when everything turned ugly brown that it might not be pretty, but this was what he had worked for all year.
NEW BEGINNINGS ~ Jack Albright
STANDING IN THE NEW PLACE
© Jack E. Albright 8/20/16
Queen Esther did not vie the place
to save her helpless native race.
Nor did Luther rise on knees and hands
to lead his small rebellious band.
Could David, just a shepherd lad,
with simple sling and stones,
compete with armor laden
nine-feet-tall
Goliath man?
The answer is simply NO.
UNTIL YOU FACTOR IN GOD.
Then the answer is always YES!
"I can do all things through Christ who strengthens me."
(Philippians 4:13 NKJV)
FROM PASTOR AL
Christian friends,
Two realities we tend to avoid:
We are sinners.
We need to confess our sins and seek God's forgiveness.
Yes, these are uncomfortable truths at the front end. But what relief when we let our sins go, allow Him to wash them away!
Far, far better than hopelessly attempting to forget - or struggling with unrelenting guilt - or giving into an ever hardening, bitter heart.
Psalm 51 excerpts and reminders:
"Have mercy on me, O God, according to your unfailing love; according to your great compassion blot out my transgressions. Wash away all my iniquity and cleanse me from my sin. For I know my transgressions, and my sin is always before me.
Create in me a pure heart, O God, and renew a steadfast spirit within me. Do not cast me from your presence or take your Holy Spirit from me. Restore to me the joy of your salvation and grant me a willing spirit, to sustain me.
My sacrifice, O God, is a broken spirit; a broken and contrite heart you, God, will not despise."
Psalm 51:1-3, 10-12, 17 NIV
Al Schirmacher
Jesus sat by the lake. Crowds pressed around him. A man broke through. "Please come, heal my daughter."
Jesus, and the crowds, left with the man. A woman broke through, touched Jesus' clothing, was healed.
"Who touched my clothes?" The woman came, trembling in fear, confessing she had.
"Go in peace...."
Others arrived. Daughter was dead.
"Don't be afraid; just believe."
And she, too, was eventually healed.
The miracles were great. But what struck me on this reading was the contrasting of faith and fear.
We often think doubt and faith are opposites. Perhaps.
But how often does fear handicap our faith, rendering us passive, indecisive, unwilling to take risks, move forward.
Jesus' most common affirmation in the gospels was don't be afraid, always to those who already were.
He's not telling us, "don't experience fear." Rather, He's telling us, "I'm here, move through your fear."
What fear do you need to move through today?
Al Schirmacher
To our younger people:
Follow your true passion. Ensure that the work you do is your passion, be it medicine or masonry; not the vocation's by-products like money, recognition, or power.
But, in following your passion, recognize that social abilities are key to its transmission & effectiveness. Learn to communicate. Learn to empathize. Learn to love. Learn to serve.
Then, and only then, will you be successful.
Al Schirmacher
Joseph served those who sold him
Jonah served those who oppressed
Hosea brought back the prostitute to his own bed as wife again
Jeremiah preached to those who scorned and imprisoned him
Jesus loved those who crucified.
Notice a trend?
(Adapted from Walter Wangerin, "Ragman")
""You have heard that it was said, 'Love your neighbor and hate your enemy.' But I tell you, love your enemies and pray for those who persecute you, that you may be children of your Father in heaven. He causes his sun to rise on the evil and the good, and sends rain on the righteous and the unrighteous."
Matthew 5:43-45
Al Schirmacher
there are people
who listen to both sides
whose thinking
and votes
are not predetermined
such people
are so impressed
by both sides'
practice of
prejudging
name-calling
empty rhetoric
not
such people
may despair
at the options
but the greatest
sadness comes from
seeing
reading
hearing
those who follow
oh for more
(one in a thousand
is optimistic)
who lay aside their bias
to listen
and discern
or at least are honest
about their chosen
blindness
Al Schirmacher
prodigal strayers
prodigal stayers both hurt
both need father's love
""Not long after that, the younger son got together all he had, set off for a distant country and there squandered his wealth in wild living. After he had spent everything, there was a severe famine in that whole country, and he began to be in need.
"The older brother became angry and refused to go in. So his father went out and pleaded with him. But he answered his father, 'Look! All these years I've been slaving for you and never disobeyed your orders. Yet you never gave me even a young goat so I could celebrate with my friends. But when this son of yours who has squandered your property with prostitutes comes home, you kill the fattened calf for him!'"
Luke 15:13-14, 28-30 NIV
Al Schirmacher
LETTERS TO THE EDITOR
BACK TO SCHOOL WITH GOOD FOOD ~ John Schlageck, KFB
With school starting across Kansas this unfortunately can mean the return of unhealthy lunches which can certainly be labeled as fast food, most of which come to schools shipped in already prepared packaging. If you have or have had children in school, you know what I mean.
Beanie weenies, chicken nuggets, high-carb mac and cheese, fried snacks and sugary soft drinks are popular fare served at school cafeterias across the Wheat State. Still, school lunch programs can play a key role in teaching and reinforcing healthy eating behaviors by integrating activities like on-site gardens, nutrition education, locally sourced foods and endeavors that affirm the value of mealtimes.
You don't have to have eagle eyes to see this nation has a problem with obesity and that challenge has spread to this country's youngsters. Did you know approximately 17 percent of U.S. children and adolescents aged 2-19 are obese, according to the U.S. Center for Disease Control? That's nearly triple the amount in 1980.
It's time we turn this train around. Initiatives that connect our youth to fresh, healthy foods, a healthy lifestyle with plenty of exercise and healthy eating habits will go a long way toward changing this obesity endemic.
What's happening here may seem more difficult than it really is. Looking back in our not too distant past, many Americans ate a balanced diet consisting of plenty of fruits, vegetables, grains and protein. Eating healthy isn't easy, but it isn't impossible either. It does take discipline, restraint and the willingness to make life-altering changes in what have become bad-choice, unhealthy eating habits.
What better place to begin than with the future of our youngsters? Talk about an idealistic endeavor.
Let's begin with one of the most important steps – connecting local farmers to schools. In communities across Kansas, local food producers provide beef, lamb, pork, poultry, fruits, grains and vegetables at local markets or directly from their farms.
Why can't they provide farm-fresh foods for our school children?
Well this is happening – and right here in Kansas. In Clark County, in southwestern Kansas, local stockmen donate cattle to help feed students at Ashland High School. This generous contribution is known as the USD 220 beef program.
Between 15 and 20 livestock producers pledged to provide beef for this new program. With this many contributors, each producer donates one animal every two years.
This new strategy allows the school district to significantly reduce its food costs, engage the community, reward livestock producers and provide for its students.
Another program I recently read about includes the state of Vermont. Here a successful farm to school movement throughout the last 10 years has aided school lunch programs from state money. Nearly 60 percent of the schools have participated. Children of Vermont have benefited with farm-fresh foods and local farmers have expanded their business into a market worth more than $40 million.
School gardens can provide hands-on opportunities for children to cultivate and grow their own food. In high poverty areas of north Texas, school gardens not only nurture healthy lifestyles and respect for the environment, they can also provide academic achievement through the primary experiences of gardening.
Nutritional education should be a part of every public school in this country. So funding is tight. That's a given. What if we engaged professional volunteers to run a broad range of topics that address nutrition?
You know, farmers and ranchers, agri-business types and maybe even people with nutritional backgrounds.
Our goal should be to feed our children while they are in school, but feed them with nutritious meals that will help them grow up to be healthy, well-adjusted adults. It's time to cut back on a diet that focuses on processed foods delivered in boxes.
Children spend seven to eight hours nine to 10 months out of every year in schools across our nation. These same schools have our children under their wing more time than we as parents and grandparents during each day school is in session. Let's reverse this trend of snacking and eating less than nutritious foods in our school systems.
Your children, grandchildren and mine deserve the best and healthiest foods available – fresh, locally produced and made from scratch served up at their schools.
John Schlageck is a leading commentator on agriculture and rural Kansas. Born and raised on a diversified farm in northwestern Kansas, his writing reflects a lifetime of experience, knowledge and passion.
GOVERNMENTAL NEWS
Unapproved Minutes of the Tuesday, August 9 Meeting of the Atchison County Commission
Pursuant to the law the board met in Regular session at 1:00 pm with Chairman Bill Pohl calling meeting to order along with Commissioners Eric Noll and Jeff Schuele present. County Counselor Pat Henderson was also present along with County Clerk Pauline M. Lee recorded the minutes.
Board recited the pledge of allegiance prior to the meeting.
Minutes of August 2nd were reviewed on last page on paragraph with Seth Howard Commissioner Noll asked that Board be changed with County, with this change, Commissioner Schuele made the motion to approve with Commissioner Noll second and Chairman Pohl called for a vote, all voted aye, motion carried, 3-0.
Committee reports, none to report.
Present for the meeting was KAIR Radio reporter Lauren Williams. Also present was Megan Marlatt and Elizabeth Collins who were live streaming the meeting, Ms Williams asked about the incident on Mr. Pohl's personal face book page concerning an employee personnel write up, wanted to know why hasn't there been an investigation in the hacking, Chairman Pohl said It was on a private face book account, he told his son and his son called face book about it and had his taken off, and face book said it was a swipe, copy and paste and then that person can make comments as if he is Bill Pohl. Chairman Pohl said that they had a vote to write up the person in open meeting, , Pauline Lee County Clerk said that she did not write in the minutes because she talked with Pat Henderson County Counselor whether to put it in the minutes, and he said no, Pat Henderson, County Counselor said he felt nothing reasonably could be done, Pat said he did talk with IT director Wes Lanter concerning it.
At 1:15 pm board continued the canvass of votes on the Primary Election August 2nd, Pauline Lee, County Clerk gave the board a updated precinct count and also a total count with provisionals added in, no change in outcome, Ms. Lee said that she had a question on combining names on the Benton Township Trustee She had one name as Jim Hoffman with three votes and one as James Hoffman with one vote, Commissioner Noll made the motion to combine Jim Hoffman with James Hoffman and have a total of 4 votes, Commissioner Schuele second with Chairman Pohl calling for a vote, all voted aye, motion carried, 3-0.Pauline Lee, County Clerk also told the board that Duane Coder received enough votes on Republican side but will not be put on ballot since he filed on the Democrat side, but he will not be able to be on the ballot but one time. Commissioner Schuele made a motion to accept the canvass of August 2nd as presented to them, Commissioner Noll second with Chairman Pohl calling for a vote, all voted aye, motion carried, 3-0.
Seth Howard, Road and Bridge Superintendent appeared with a list of equipment that he would like to sell on Purple wave, 1994, JCB Backhoe, 1973 Etnyre Chip Spreader, County Lake Pickup truck, Heavy duty bumper off old Noxious Weed truck, Commissioner Schuele made the motion to allow Seth to put the equipment on Purplewave for sale, Commissioner Noll second with Chairman Pohl calling for a vote, all voted aye, motion carried, 3-0.
Board discussed the 2017 road and bridge budget with Seth, Chairman Pohl thought the fuel was a little strong in Seth's Budget, board also asked about the signs, if he was taking it out of Special Highway or left in 2017 road budget, will look it over and see if it can come out of the budget.
Joe Bowen, Maintenance appeared with information on the cabinet in the commissioner room, he had to sizes on dry eraser boards, that he could put on the front of the cabinet, would frame around the equipment and attach the dry erase board to the frame, he had a 48 inch and a 70 inch board, board decided on the 70 inch board at a cost of $199, and Joe would doing the framing.
Joe also talked to the board about the north courthouse doors, He talked with Katrina from State Historical Society and cannot get rid of them would have to hire an architect if the county wants to do anything but automatic door opener, it would really be hard to change doors unless rehinge them to swing in the right way. Board told Joe to talk with Riverbluff Architects to see if they would give Joe an estimate on door and also about an estimate on ADA compliance audit should have one every three to five years.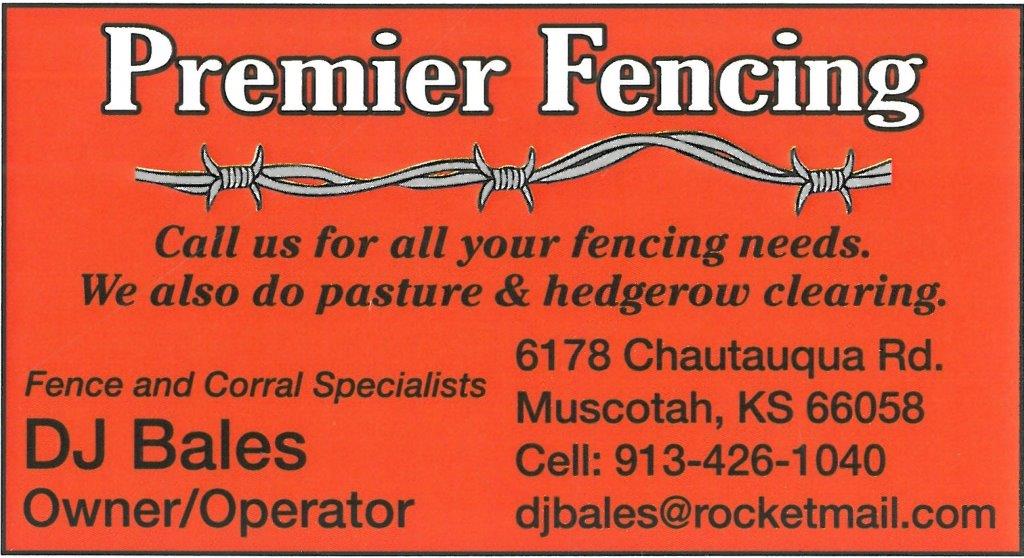 Pauline Lee, County Clerk presented the third quarter 2016 maintenance management and operating reserve fund for ASAF in the amount of $10,000 and USD 377 in the amount of $2500.00. Commissioner Schuele made the motion to approve the third quarter payment and to have Chairman Pohl sign in behalf of the commissioners, Commissioner Noll second with Chairman Pohl calling for a vote, all voted aye, motion carried, 3-0.
Pauline Lee, County Clerk presented a letter of support for Project Concern so that they could get exemption for their most current vehicles with the state, Commissioner Schuele made a motion to approve the letter of support on exemption to SBTA on vehicle exemptions for Project Concern, Commissioner Noll second with Chairman Pohl calling for a vote, all voted aye, motion carried, 3-0.
Bills for the week were approved.
Jamie Madison, HR Director and Seth Howard, Road and Bridge Superintendent appeared on Road budget.
Abatements were approved for real estate.
County Counselor updates, none to report.
Jamie Madison, HR Director asked the board for an executive session on a personnel matter of a non elected personnel matter for 20 minutes, and to come out at 2:25 pm, Commissioner Schuele made a motion to go into executive session on a personnel matter of a non elected personnel matter and to have Jamie Madison, HR Director and Pat Henderson, County Counselor, Commissioner Noll second and Chairman Pohl calling for a vote, all voted aye, motion carried, 3-0.
Commissioner Noll made a motion to extend the executive session for another five minutes and to come out at 2:30 pm with Commissioner Schuele second and Chairman Pohl calling for a vote, all voted aye, motion carried, 3-0.
Commissioner Schuele made a motion to come out of executive session at 2:30 pm with Commissioner Noll second and Chairman Pohl called for a vote, all voted aye, motion carried, 30, no decision made.
Board decided to have a special session on Thursday, August 11th to go over the 2017 budget and to finalize it before publication at 11:00 am, Pauline M Lee, County Clerk will notify the Radio and Globe about the special session.
Jamie Madison, HR Director said that the HR and administrative office will be closed August 17th thru 19th so that they can attend a CIC user conference in Wichita.
Board received a copy of a letter from State of Kansas Department of Health and Environment on a permit renewal for Permit No. 0473, Industrial for Bradken Inc.
Commissioner Schuele made a motion to sign off on the letter of representation on the 2015 audit for Reese and Novelly, CPA firm, Commissioner Noll second with Chairman Pohl calling for a vote, all voted aye, motion carried. 3-0.
Commissioner Schuele made a motion to accept the post audit adjustments from Reese and Novelly CPA on the 2015 county audit, Commissioner Noll second with Chairman Pohl calling for a vote, all voted aye, motion carried. 3-0.
Chairman Pohl will be absent from meetings starting on August 11th since he will be having knee surgery, Commissioner Noll will be Acting Chairman in his absences.
Commissioner Noll made a motion to adjourn at 2:52 pm with Commissioner Schuele second and Chairman Pohl calling for a vote, all voted aye, motion carried,3-0.
Attest: Pauline M Lee, County Clerk
294 crime victims to receive support
TOPEKA – (August 22, 2016) – The Kansas Crime Victims Compensation Board last week awarded financial assistance to 294 victims of violent crime at its August meeting, Kansas Attorney General Derek Schmidt said.
Awards were made in 124 new cases. Additional expenses were paid in 170 previously submitted cases. The awards totaled $317,216.29.
The Division of Crime Victims Compensation in Schmidt's office administers the Crime Victims Compensation program, which was established in 1978 to help victims of violent crime pay for their unexpected expenses such as medical treatment, mental health counseling, lost wages, dependent support and funeral expenses.
The state's three-member Crime Victims Compensation Board determines claims that are eligible for payment and how much money will be awarded to each claimant. Awards are limited to a maximum total amount of $25,000 with limitations of $5,000 for funeral expense, $5,000 for outpatient mental health counseling, $10,000 for inpatient mental health treatment and $1,500 for grief counseling for family survivors of homicide victims.
A portion of assessed court costs and fines, inmate wages, parole fees and restitution paid by convicted offenders provides funding to the program.
For more information about the Crime Victims Compensation Program call (785) 296-2359 or visit the Attorney General's website at www.ag.ks.gov.
AG, DAs Marc Bennett and Steve Howe announce consumer settlement with auto credit company
TOPEKA – (August 19, 2016) – A Michigan-based auto credit company has agreed to issue credit to approximately 2,100 consumers who used the financing company in the purchase of a vehicle, Kansas prosecutors announced today.
Kansas Attorney General Derek Schmidt, Sedgwick County District Attorney Marc Bennett and Johnson County District Attorney Steve Howe said they jointly have entered into a settlement with Credit Acceptance Corporation, based in Southfield, Michigan. The prosecutors accused the company of improperly disclaiming warranties in contracts with Kansas consumers in violation of the Kansas Consumer Protection Act. The company claimed the disclaimer was an inadvertent error. Contracts issued by the company through local car dealerships between November 2012 and December 2015 contained the improper disclaimer.
An estimated 2,100 consumers who still have open accounts with the company each will receive a $250 credit to their accounts, along with a notice that the implied warranties are not disclaimed. The company did not admit to violating the Kansas Consumer Protection Act but nonetheless agreed to credit consumers' accounts and pay the investigation costs of the State of Kansas and Sedgwick and Johnson County District Attorneys' Offices.
Affected consumers will be contacted by U.S. mail. Additional information on recent consumer protection settlements is available on the attorney general's consumer protection website at www.InYourCornerKansas.org or by calling (800) 432-2310.
Sen. Moran Statement on Unprecedented Release of GITMO Detainees Obama Administration Transfers 15 Detainees to United Arab Emirates in Largest Single Release Ever
MANHATTAN, Kan. – U.S. Senator Jerry Moran (R-Kan.), member of the Senate Appropriations Defense Subcommittee, today issued a statement following the Obama Administration's largest single release of detainees from Guantanamo Bay, Cuba (GITMO):
"The White House is yet again displaying a disturbing lack of judgment and transparency with the largest single release of GITMO detainees during President Obama's time in office," Sen. Moran said. "I have pushed to strengthen oversight of the Periodic Review Board – that determines the transfer of GITMO detainees – and to bolster congressional authorization before releasing detainee terrorists who pose a threat to the security of the United States and its citizens. This administration and foreign countries have lost track of numerous detainees, which escalates the risk for our military men and women if the detainees return to the battlefield. I am staunchly opposed to closing the detention facility and will continue working to keep the remaining 61 detainees at GITMO."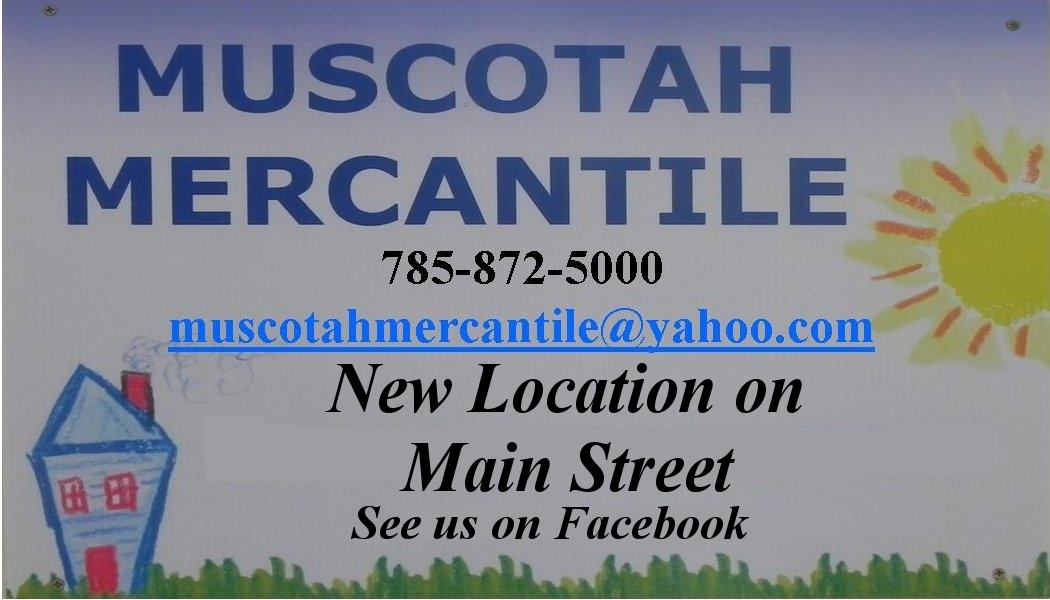 The Obama Administration has been rapidly transferring detainees from GITMO since 2010. GITMO detainees, such as Ibrahim al-Qosi who is a spokesman and recruiter for al Qaeda in the Arabian Peninsula (AQAP) and Muhammad Salih Husayn al-Shaykh who has pledged to kill as many Americans as possible, continue to return to terrorism. The total reengagement rate of GITMO detainees returning to the battlefield is now at more than 30 percent.
Background
Sen. Moran has long advocated against relocating Guantanamo Bay detainees, works to uphold current law by sponsoring multiple amendments to the National Defense Authorization Act and sponsors the following legislation:
The Protections Against Terrorist Transfer Act of 2016 (S. 2780) to strengthen the certification requirements relating to the transfer or release of detainees at United States Naval Station, Guantanamo Bay, Cuba;
The Detainee Transfer Transparency Act (S. 2788) to make available to the public the intended transfer or release of detainees held at Guantanamo Bay, Cuba, at least 21 days in advance;
The Detaining Terrorists to Protect America Act (S. 165) to prohibit the transfer to the United States of detainees designated medium- or high-risk for two years and ban transfers to Yemen, where dozens of the remaining Guantanamo detainees are from; and
S. 2559 to prevent President Obama from giving GITMO back to Cuba without proper Congressional approval.
Additionally, Sen. Moran introduced a Senate Resolution to detain Islamic State of Iraq and the Levant (ISIL) fighters at GITMO.
Rep. Lynn Jenkins Weekly Update
My Annual Farm Tour:
I grew up on a dairy farm in Holton, Kansas, and know first-hand how important the Ag industry is to our state. Agriculture is the lifeblood of the Kansas economy. My farm tour was another opportunity to see the incredible work being done and hear about the challenges facing our agriculture producers. I am immensely proud of the hard, crucial work Kansas farmers do in making our state a better place and I will continue fighting for the needs of our Ag community in Washington to ensure they have the opportunities, tools, and markets needed to succeed.
Visiting Parsons:
It was great to be in Parsons this week to speak to the Parsons Rotary Club and tour Ducommun Inc. Thank you to everyone who came out to talk with me, and show me around the company.
If you want to read more about my visits in Parsons, click here.
It WAS A Ransom Paid To Iran:
This week, the State Department admitted that the $400 million sent to Iran on the day the hostages were released, was only allowed to be sent once they were freed. If the payment of money is connected to the release of hostages from Iranian captivity, then that is a ransom. Plain and simple. This money will be used by Iran to continue to fund terrorism globally, and is further incentive for the Iranians to repeat this scary behavior. President Obama's decision to pay this ransom endangers the lives of Americans.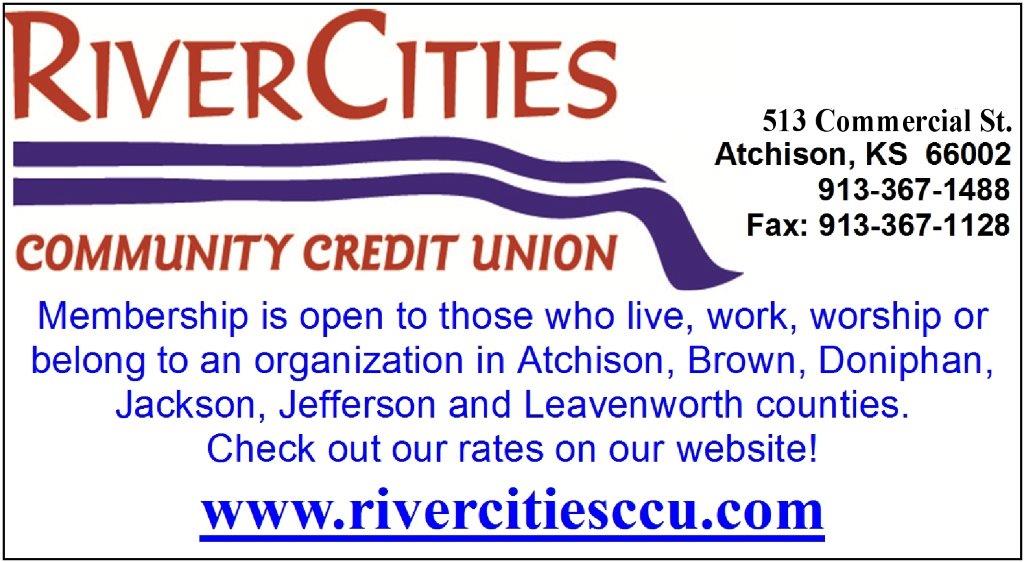 Click here to read more about the State Department's concession that the payment and release of the hostages were linked.
We Must Stop Prisoner Releases From Guantanamo Bay:
President Obama is preparing to release the largest number of Guantanamo Bay detainees ever – meaning prisoners who are dangerous enemy combatants being released to foreign nations who don't have the capability to hold them. This move jeopardizes American national security and the safety of the American people, and it is yet another reason why we need to pass my bill to halt Gitmo prisoners releases through September, 2017 urgently and immediately. President Obama continues to try to fulfill his campaign promise to shut down the prison, but the safest place to keep the prisoners is exactly where they already are – at Guantanamo Bay.
Sen. Moran Statement on Iran Ransom Payment
MANHATTAN, Kan. – U.S. Senator Jerry Moran (R-Kan.) issued the following statement regarding the Obama Administration's ransom payment to Iran in exchange for the release of American prisoners:
"In light of evidence contrary to their previous claims, the Obama Administration has now admitted what has been clear for many of us – the $400 million in cash paid to Iran in January was given in exchange for the release of American prisoners. Iran's policies of international belligerence pose clear threats to regional peace and American lives. The Iranian government has sponsored deadly terror attacks against United States citizens, actively worked to expand their secret nuclear program, violated bans on missile testing, and openly threatened the United States and our allies.
"Since the payment was made, two more American citizens have been unjustly detained by the Iranian regime. Iran has also failed to pay owed damages to American victims of Iranian-sponsored terror. The Obama Administration has rewarded all of these actions by delivering billions to Iran and repeatedly misleading the public in doing so. Congress must act to restrain the executive branch and restrict the possibility of the administration inappropriately settling any further Iranian claims."
Sen. Moran has introduced legislation (S. 2452) to require Iran to pay all owed damages awarded to American victims of Iranian-sponsored terrorism before the U.S. government can settle any additional financial disputes with Iran. This legislation puts justice for American victims of Iranian terrorism ahead of compensation for the Iranian regime.
MISCELLANEOUS PRESS RELEASES
FACULTY AND STAFF ARE FHSU'S UNSUNG HEROES By Randy Gonzales, University Relations and Marketing
HAYS, Kan. – The faculty and staff at Fort Hays State University are the unsung heroes, the featured speaker said at Tuesday's Professional Development Day. They also were challenged to make a difference with FHSU's students.
Antonio Soave, Kansas Secretary of Commerce, praised FHSU in his remarks given in the Memorial Union's Fort Hays Ballroom. Kansas' core values are Fort Hays State's core values, he said.
"That is the beautiful opportunity you have each and every day," Soave said. "You're not just shaping minds. In that respect, you are truly unsung heroes. We are truly thankful."
FHSU President Mirta M. Martin said she was appreciative of the efforts made by faculty and staff throughout the year.
"Thank you for all the hard work you've done throughout the summer and throughout the academic year," Martin said. "Thank you for the work you're going to do forward. There are not enough hours in the day to do the things we need to do but somehow each of you -- together -- we seem to manage to get it done. I would be remiss if I didn't say 'thank you' a million times."
Soave is appreciative of the work FHSU does, and its values. He said there are those who think people cannot agree on core values.
"I would challenge that," Soave said. "What about integrity, compassion, kindness, justice, humility? That's what places like Hays stand for."
Those values can transfer to FHSU's students, Soave said.
"All of those things you get to impart on the students," Soave said. "What a wonderful blessing to be in that situation, to have that sort of connection with these students. That is why you are truly the unsung heroes."
But there is a responsibility, too. Even in a heightened political season, each and every person can still make a difference, Soave said.
"We are shaping the minds of tomorrow," Soave said. "We don't like what we see, let's change it. We don't like what's going on, then grab ahold of it. Let's make a difference.
"We know that you can, because you're doing it one student at a time," he added. "In turn, what ends up happening? We change the world of tomorrow."
Soave said it is important to make a difference. Now is the time, he urged.
"If you ask me what's at stake, the answer is everything," Soave said. "What's at stake at Fort Hays State? The answer is everything.
"If we don't change it, who will change it? If we don't make the move in that direction, who will make the move in that direction? If we don't stand up for what is right, for what is just, for what is kind, for what is noble, who is going to do it?"
Soave told his personal story, of being the son of an immigrant, of understanding the importance of education and values. He came from a poor family, and his father had little education. But Soave's father always understood the importance of education.
When he was 13 years old, Soave spent his summer working with his father and uncle breaking apart concrete sidewalks and driveways using hand tools. His father said his would come away understanding the value of hard work and the dignity of hard work. Soave also understood from his father the value of getting a good education.
"If you don't think you make a difference, I am living proof," Soave said. "The son of an immigrant without an education. A family that often struggled to make ends meet. But you know what we had? Dignity."
Soave said the students at Fort Hays State will have their memories of their time here. But it's important they also leave with something else instilled in them, he said.
"If you touched their heart, if you truly inspired them to be better people, to go out and make a significant difference in the world, that is what they will come away with," Soave said. "And that is a beautiful thing.
"For that, I would truly like to thank you for what you do," he added. "For the state of Kansas, you are truly unsung heroes."
PLAYFAIR BRINGS FHSU'S NEW STUDENTS TOGETHER By Randy Gonzales
University Relations and Marketing
HAYS, Kan. -- Marisol Regalado remembers what it was like to be a freshman at Fort Hays State University, and in her role as an orientation and welcome leader she is helping out this year's new students.
Regalado, a Liberal senior majoring in organizational leadership and Spanish, was lending a hand Thursday night at Lewis Field Stadium for Playfair, which is sponsored by University Activities Board and is part of Tiger Impact Fall Orientation Weekend. Playfair is a company which provides a team-building experience that FHSU uses to help new students bond and meet each other their first day on campus.
"The whole point of this is really about connecting students socially to each other," said Brett Bruner, director of transition and student conduct at FHSU. "We want them to not only feel at home with Fort Hays State University but also to find a new friend. They just moved in today. This is entirely designed to help them find a new friend."
Regalado remembered the positive impact Playfair had on her as a freshman.
"I loved it," she said. "I've always been an outgoing person. This was heaven to me. I got to meet all new friends the first day."
Regalado hoped this year's freshman and transfer students at Playfair have the same experience.
"I'm really excited for them," she said. "I hope they take as much away from this as I did, because you really do remember these people."
Juliana Ames, Prairie Village freshman, liked the experience.
"It was really cool," she said. "I think it helped all of the freshman class bond together."
Playfair facilitator Emily Andrews led the new students through a series of fun games and activities designed for them to get to know each other. By her estimation, she had already conducted Playfairs at FHSU about a half-dozen times before. It never gets old, said Andrews, who has been facilitating Playfairs for about two decades now, visiting more than a dozen college campuses each fall.
"There's new energy, new kids coming in," each year, Andrews said. "I get so excited for these new students coming in. For me, I want to infuse them, give them a fresh, new outlook."
"To me, they give me their energy and I give it back," she added. "It always feels so wonderful. I just love this."
Jared Craig, Cheney freshman, wasn't prepared for what happened over the course of two hours.
"I didn't anticipate it at all," he said. "I thought we were moving in and just were going to get acclimated to the atmosphere. I definitely talked to a bunch of people I never would have seen if I had just moved in today and stayed (in the residence hall)."
Andrews was off to Emporia State University next for a Playfair Friday night. Then she will fly to Bowling Green, Ohio, for a Playfair at Bowling Green State University. She said there are about 300 Playfairs being conducted throughout the country right now.
"I will zigzag pretty much all over the country," said Andrews, who lives in Santa Monica, Calif. "I will do this for as long as I can. I'm having a great time with this. The universe has brought me here and it just feels wonderful."
Andrews left FHSU's new students with one final thought, about the importance of community.
"If you had chosen not to come here, this community would not be the same -- your energy, your love," Andrews said. "I know it's been a crazy night. But you have built some friendships, seeking people out, finding things you have in common, and you learned to respect yourselves as well as each other.
"Remember to work hard, but above all always -- always in life -- play fair."
Grower and Extension Collaboration Yields Production and Management Success for Kansas Tomato Grower
By Jean Stramel
Augusta, Kansas - There is an old adage that things tend to skip generations. That is the case for Todd Griggs, who is now growing tomatoes and other vegetables on the land where his grandparents once had a large truck garden and farm stand near Augusta, which they operated for decades. A good portion of the land was sold by them for development and is now engulfed by the city, but Griggs still has enough room for four high tunnels on the property.
A high tunnel, also known as a hoophouse or polytunnel, is a tunnel or other framed structure that is covered with plastic. High tunnels can protect crops from heat, cold, pests and wind. Use of high tunnels is growing across the country as vegetable producers turn to them for crop protection and to extend the growing season.
Griggs Bros. Farms includes Griggs and his two sons, who are currently away at college but certainly have done their share of labor getting the operation set up. Griggs is building eight more high tunnels in 2016 as demand for locally grown produce is high and he would like to feed into this demand with his high quality produce.
Griggs had stints in construction, warehouse management and as a game guide in Wyoming before coming back to Kansas to farm vegetables, bringing with him valuable skills for building and maintaining growing facilities. When he decided to return to farming in 2010, he started attending workshops for growers and learning about the regulations. That year he grew 2500 tomato plants on two acres. He started out using a fairly conventional system of growing in fields, then made a 180-degree turn when he met K-State Research and Extension, Butler County Horticultural Agent Larry Crouse, who told him about season extension and growing in high tunnels.
"I would not be this far down the road if it weren't for Extension," Griggs claims. Working with Crouse, he has been able to expand and improve his production. "It is nice to have someone to evaluate the research or to send photos of pests and diseases."
After careful consideration, Griggs built his first high tunnel in 2012 from a greenhouse he bought used and re-constructed into a high tunnel. He added three more high tunnels over the next few years. Two of eight additional high tunnels are now being added, and Griggs hopes to be able to utilize cost-share funds through the USDA-NRCS Environmental Quality Incentives Program (EQIP) for two of the new tunnels.
Griggs Bros. Farms' major crop is tomatoes, with bell peppers and cucumbers second and third in production. He also grows squash, onions and cabbage in outside fields. He has eight acres available for production between his backyard high tunnels in Augusta and fields he utilizes that are outside of town.
Growing in high tunnels allows Griggs to harvest 12-14 pounds more marketable fruit per plant than he can by using only field production. The system allows for the control of weeds and plant inputs, while using much less space. Griggs and Extension's Larry Crouse have developed a collaboration which benefits both – Griggs is making money and growing his business in a very efficient system, and Crouse does his part to help fulfill the K-State Research and Extension goal of increasing the amount of fruits and vegetables grown in Kansas. Though Kansas ranks 7th in agricultural exports among states, its citizens buy 90% of their food from outside the state.
According to Griggs, his production system has been fine-tuned and adapted as needed, "with a considerable amount of trial and error," implementing time-saving steps where he can. He has carefully chosen what to outsource and what to keep in-house.
When growing begins, seeds are started in a propagation chamber with lights, frost blankets and electric heaters around January 10th, or "…when I get back from the Vegetable Growers Conference," Griggs adds. The greenhouse tables are brought in February 1st for the next stage of growth, then removed from the high tunnels when plants go into the ground and grow bags between March 1 and March 15.
A medium of rice hulls is used in the grow bags and tomatoes are fed a 4-18-38 chemical fertilizer of calcium nitrate and magnesium sulfate (Epsom salt), which is applied automatically for three minutes per hour during the day. Once plants are big enough, a trellis system of re-bar is constructed to support the growing plants. The tomatoes grown directly into the ground are staked using a Florida "stake and weave" system with Honduran pine stakes as supports. Plants are inserted into the soil through slits in the woven ground cloth on the hoop house floors. The sides of the high tunnels can be rolled up for critical air movement. He rotates crops as much as he can from year-to-year to suppress disease and is researching cover crops that might be useful. Shade cloth is used over all high tunnels.
The only real insect pest that is of concern is spider mites, but they usually come late enough in the season and Griggs used to take the attitude of "just let them have it." K-State Research and Extension Entomologist Raymond Cloyd conducted a site visit and recommended the introduction of predatory spider mites, which feed on the damaging spider mite species. These are ordered through Hydro Gardens, a Greenhouse Supply company. Griggs will also use a Parafin-based spray if needed to control insect pests. Occasionally, early blight or Septoria Leaf Spot have become a problem.
Perhaps not surprisingly, weather and marketing are Griggs's biggest challenges. Right now he is too big for just farmers markets, but not yet big enough to supply a major grocery chain or distributor. Griggs Bros. Farms sells produce at a roadside stand at the Augusta facility and five farmers markets including El Dorado, Derby, Winfield, Arkansas City and Augusta. Green Acres farmers market in Wichita was scheduled to be added in 2016 but was delayed due to crop damage from hail.
The company utilizes Integrated Pest Management (IPM) according to K-State Research and Extension procedure and follows their recommended GAP standards of "Good Agricultural Practices" for produce production and handling. The GAP certification is required for large distributors so Griggs will be ready if he gets into these larger markets. Griggs Bros. Farms is currently the second largest tomato grower in the state of Kansas.
Griggs Bros. Farms has a Food Safety Plan in place which all employees are trained to follow, and a record keeping system recommended by K-State. The GAP plan provides a guide with Standard Operating Procedures (SOP's) designated for production and handling, from starting seeds through marketing. These standards are not currently required by the State of Kansas but this is under discussion, and Griggs wants to be ahead of the game and ready if the GAP standards become required in the state.
The lack of population density in his area has caused him to look beyond south central Kansas to sell product. Buyers from eastern and western Kansas, as well as northern Oklahoma, pick up his produce to distribute in their areas and he sells to other growers and roadside stands who need supplemental product. According to Crouse, "Todd's insistence on quality keeps people buying."
By working together, grower Todd Griggs and K-State Research and Extension Horticultural Agent Larry Crouse are helping expand the production of produce in Kansas, and increasing availability of locally grown vegetables. Griggs and his sons of Griggs Bros. Farms should have no trouble continuing the Griggs' legacy his grandparents started in truck farming two generations back. With the markets growing, they should be busy for years to come.
Jean Stramel is a free lance writer, and retired USDA NRCS District Conservationist who lives in Lucas, Ks. She wrote this article as part of KRC's Community Food Solutions Initiative.
The mission of KRC, founded in 1979, is to promote the long-term health of the land and its people through community-based research, education, and advocacy that advances an economically viable, ecologically sound, and socially just food and farming system in Kansas. For more information, visit kansasruralcenter.org.
Conservation Grant to Fund Wetland Restoration at Great Plains Nature Center
Wichita, Kansas - The National Fish and Wildlife Foundation (NFWF) recently announced that community-led wetland, stream and coastal restoration projects across the nation have been awarded approximately $2.2 million in grants. The grantees have committed an additional $5.2 million in local project support, creating a total conservation investment of more than $7.4 million in projects that will restore wildlife habitat and urban waters. These projects will engage thousands of volunteers, students and local residents in community-based conservation projects.
The Kansas Alliance for Wetlands and Streams (KAWS) was awarded one of the 58 "Five-Star and Urban Restoration" grants for 2016. These funds will be used to renovate an existing 2.6-acre wetland located at the Great Plains Nature Center (GPNC) in Wichita, Kansas with the help of 50 volunteers. The wetland will be restored through dredging and installation of a water control structure to provide enhanced management ability. This project will result in habitat improvement, improved management of the wetland, and removal of invasive species from surrounding buffers and uplands. Other partners on this project include: the City of Wichita, the Kansas Department of Wildlife, Parks and Tourism, the U.S. Fish and Wildlife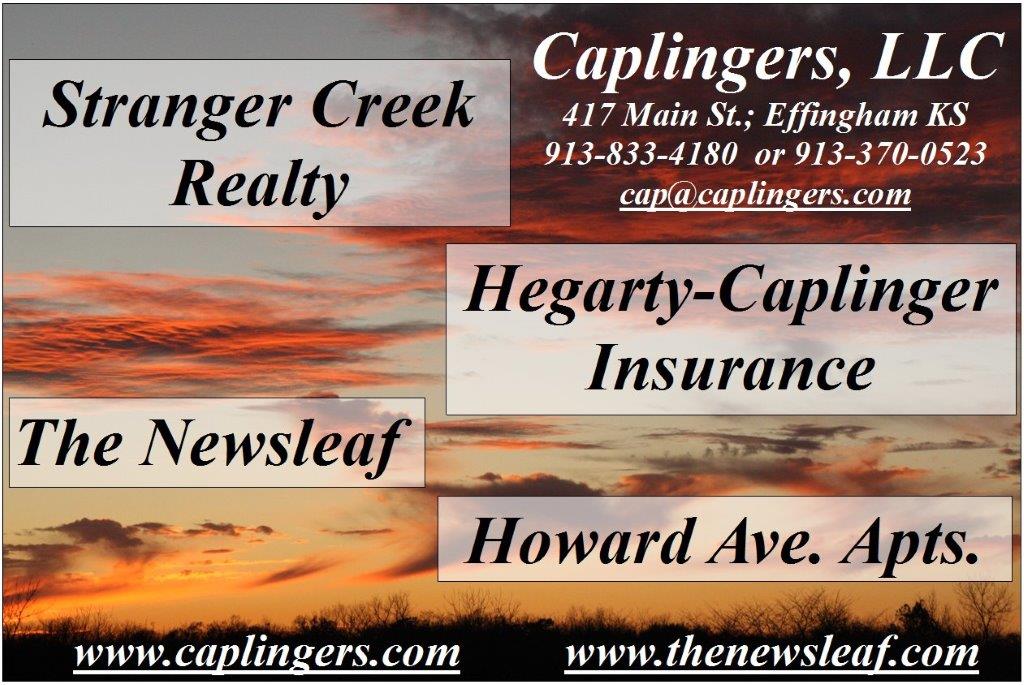 Service, Westar Energy, the Regional Economic Area Partnership, Wichita Clean Streams, Ducks Unlimited, the Kansas Department of Agriculture's Division of Conservation, Cargill Incorporated and the Whooping Crane Mitigation Fund.
"The Five Star and Urban Restoration Program is a funding opportunity for successful, community-focused conservation efforts," said Jessica Mounts, executive director of KAWS. "Not only will this project produce tangible conservation rewards in an urban area, we will also see the additional benefits of engaging and empowering citizens to participate in the protection of fish and wildlife habitat and clean water in our community."
"This wetland area at the GPNC is an integral part of the habitat for the deer, turkey, waterfowl, fish and shorebirds that call the area home," remarked Jim Mason, Director of the GPNC. "Wetlands provide access to water for urban wildlife, and act as filters to help clean up watersheds. Beyond these benefits, the wetland is located just outside our 'Bob Gress Wildlife Observatory,' providing a prime spot where visitors to the GPNC can enjoy observing the animals that live here."
"Ducks Unlimited is excited to join the 5-Star Urban Grant Partners on this very popular wetland renovation project at the GPNC. We hope the 20 thousand annual visitors at the GPNC will enjoy their newly renovated wetland," said Joe Kramer, DU biologist for Kansas. "This project will give people who may not otherwise have opportunities to visit wetlands, a chance to experience how wetlands support people and wildlife."
The Five Star and Urban Waters 2016 winners were selected from a highly competitive pool of more than 220 applications. The partnership bases consideration for funding upon educational and training opportunities for youth and the community at large as well as ecological, cultural and economic benefits. These projects also involve a high degree of partnership between local government agencies, elected officials, community groups, businesses, schools and conservation organizations for improving local water quality and restoring important fish and wildlife habitats.
The Kansas Alliance for Wetlands and Streams is a 501(c)(3) nonprofit organization working to achieve a healthy balance of economics, conservation and community to support sustainability of the natural ecosystems and working lands of Kansas.
The Great Plains Nature Center is a cooperative project between the U.S. Fish and Wildlife Service, Kansas Department of Wildlife, Parks & Tourism, and the City of Wichita Department of Park and Recreation. The Nature Center features the Koch Habitat Hall, Owl's Nest gift shop, Coleman Auditorium, and 2 miles of Chisholm Creek Park nature trails. The Friends of the Great Plains Nature Center is a support organization formed to increase awareness and help sustain the Center's environmental education programs, organize and promote special events, recruit volunteers to assist staff, and raise funds for long-term viability.
Ducks Unlimited Inc. is the world's largest nonprofit organization dedicated to conserving North America's continually disappearing waterfowl habitats. Established in 1937, Ducks Unlimited has conserved more than 13.6 million acres thanks to contributions from more than a million supporters across the continent. Guided by science and dedicated to program efficiency, DU works toward the vision of wetlands sufficient to fill the skies with waterfowl today, tomorrow and forever. For more information on our work, visit www.ducks.org.
Fort Hays State's Martin: 'In the face of challenges, we will not just survive, but thrive.'
By Diane Gasper-O'Brien, University Relations and Marketing
HAYS, Kan. -- It was plain to see that Dr. Mirta M. Martin embodied a personal touch from the first time she set foot on campus.
Martin, who bypasses many a handshake for a hug instead, has not wavered from the philosophy that human relationships matter -- a lot.
Now beginning her third year as president of Fort Hays State University, Martin informed faculty and staff at Wednesday's 2016 State of the University Address that the school's proven track record of success is here to stay.
"Your dedication, talents, passion and love for this place we call 'home' are making Fort Hays State University the destination of choice," she said in her speech during the annual convocation as she welcomed staff and faculty back to campus for the 2016-17 school year.
While there are challenges, she pointed out, including state budget cuts, low agriculture prices and a depressed market for oil and gas, "there is so much good, so much energy, so much going on in this, our university, that I have no doubt we will rise above these challenges and embrace them as opportunities to showcase our distinctiveness, our strengths and our unity."
But, Martin said, "challenging times always present us with critical choices and opportunities to change our future, to chart our own path.
"And so, we will choose to do just that. We will choose to fulfill our promise as a forward-thinking university. We choose not to retrench, but to invest in growth. In the face of challenges, we will not just survive, but thrive."
Martin said that it's the people "and the commitment of our Fort Hays State family that set us apart.
"It's what makes us distinctive. It's our calling card, our ace in the hole," she said. "It makes people want to learn here and work here. It enables us to achieve even higher levels of excellence and exalts our reputation."
FHSU's reputation the past 15-plus years has been unequalled. Enrollment has increased every year since 2000.
But that record streak appeared in jeopardy this fall.
About a month ago, Martin said, Dennis King -- assistant vice president for student affairs -- detailed enrollment numbers for the fall, which came in at about 600 fewer students from last year at this time.
"I was deeply concerned," Martin said. "Without the enrollment and with the pending cuts from the state, how could I protect my Fort Hays State University family?
"And so," she continued, "we called a cabinet meeting, and we created a calling campaign."
Deans, department chairs and faculty started calling students who had been accepted to FHSU but had not yet not enrolled. Martin said the personal phone calls touched numerous students.
"A month ago, we were about 600 students down," she said. "As of yesterday, we are 440 students up over last year. That's a shift of over 1,000 students. That's 1,000 students whose lives we have the privilege to impact. Just by letting them know we cared, by letting them know they mattered, we made the difference.
"Ladies and gentlemen," Martin said, "that's the power of relationships!"
Martin pointed out that during tough economic times "you can either retreat, or you can grab market share and grow," she said. "We have chosen to grow. Together, we are charting a bold course, a course that will propel us to sustainable new levels of excellence. We have the tremendous opportunity to touch a heart, to open a mind, to shape a life.
"Onward and upward," Martin concluded. "Because of you, the best is yet to be. Thank you for what you do. Welcome back home!"
WILDLIFE AND PARKS REPORTS
Westar Energy Green Team To Host Weekend Dove Hunts For Kids
ST. MARYS ­– The Westar Energy Green Team, a volunteer group of Westar Energy, invite youth 16 and younger to kick off dove season by participating in its annual youth dove hunt. Organized youth dove hunts such as this are an excellent way for kiddos to learn dove hunting basics, with plenty of birds flying at close range over wheat and sunflower fields managed to attract doves. Hunts will take place Thursday, Sept. 1 through Sunday, Sept. 4 at Jeffrey Energy Center in St. Marys in the early morning or late afternoon. To register, call Barb Cornelius at (785) 575-8125 by August 24.
Participants must bring their own shotguns, be accompanied by a non-hunting adult, and if age 16, must have a Kansas hunting license and Harvest Information Program (HIP) permit. Nontoxic shells will be provided to all youth hunters.
Guides will be provided for each group. Hunters will be accepted on a first-come, first-served basis and hunts will be scheduled as requests dictate and hunting groups can be formed.
Campin' Like It's Christmas Contest
PRATT – If summer temps have you seeing red, why not add a little green to the mix in the form of Christmas decorations? That's right, the staff at Lovewell State Park invite you to celebrate this winter holiday early at their 14th Annual Campground Christmas on Saturday, August 20. As part of the festivities, campers are encouraged to decorate their campsites in a Christmas theme using any decorations they choose. Participants can register their site at the Lovewell State Park office until 5 p.m. on Saturday, and campsites will be judged at 8 p.m.
Prizes will be awarded at 11 a.m. on Sunday, August 21 at the Beach Shelter.
Park staff invite the public to come out and view the decorated campsites. A vehicle permit is required. Daily permits can be purchased for $5.00 and annual permits for $25.00.
For more information, call (785) 753-4971.
Youth Invited to Hunt Doves At Glen Elder Wildlife Area
PRATT – The Osborne County Pheasants Forever Chapter and the Kansas Department of Wildlife, Parks and Tourism (KDWPT) invite hunters ages 10 to 16 to participate in an opening-weekend dove hunt at Glen Elder Wildlife Area on Saturday, Sept. 3. This hunt is open to youth with limited dove hunting experience, and those who have not hunted before will be given preference to participate. All hunters must be strong enough to handle their guns in a safe manner. After the hunt is finished, participants can enjoy a free lunch. Hunters must preregister by calling the Glen Elder Area Office at (785) 545-3345. Deadline to sign up is August 30. Spots are limited, so hunters are encouraged to register early.
Plenty of shooting action is expected as the birds flock to a managed crop field on the wildlife area reserved exclusively for this youth hunting event. Hunters will meet before sunrise on the morning of the hunt at the Glen Elder Wildlife Area shop in Cawker City to organize and pair up with adult mentors before heading to the field.
Some shotguns can be provided upon request, and 12 and 20 gauge shotgun shells will be provided for all youth hunters. All dove hunters must use non-toxic (steel) shot. Hunters 16 and older must have a hunting license and HIP stamp prior to hunting.
For more information, or if you would like to assist with this event, please contact Chris Lecuyer at (785) 545-3345 or John Cockerham at (785) 346-6527.
HISTORY IS FUN ~ Bob Caplinger
Old news from the 1943 Issues of Effingham New Leaf
NEWS ITEMS OF MEN IN THE SERVICE
"Max Donaldson sent his father, Bert Donaldson, a happy birthday cablegram Sunday. Max, who is with the Marines, has just recovered from yellow fever and is back in New Zealand."
"Corp. Claud McLenon, son of Mr. and Mrs. Stewart McLenon of Atchison, has been promoted to Sergeant at Orlando, Fla. He is stationed with a heavy bombardment squadron at Brookfield army base. Claude is a grandson of Mrs. J. R. Goodpasture of Effingham."

"Ernest Christie, 23 years old, was graduated last Monday from boot camp at Farragut, Idaho, as a Yeoman 3rd class, Petty Officer. He will be stationed there at Camp Ward for three months training. His brother, Millard, 21, will be graduated Saturday from the Navy Air Technical Training Center, at Memphis, Tenn., as a 3rd class Petty Office."
"Lieut. Ernest Underwood, Jr. is in the navy and is stationed in Virginia. His brother, Capt. Chas Underwood has been a prisoner of the Japs over a year. The Underwoods lived northwest of Effingham until they moved to Topeka, and Charles attended ACCHS."
"Lieut. Bill Jackson, son of Mr. and Mrs. Rob't Jackson, serviced the plane that carried Madame Chiang Kai-Shek back to China. He has also serviced planes for the President and he saw Winston Churchill when he was a guest at the White House."
"John Donaldson, who used to live near Monrovia, is stationed at Camp Robertson, Calif. He is a nephew of Bill Sharp."
"Missing in Action. Staff Sgt. Richard Rasdall, 18 year old bombardier with the US Air Corps, is reported missing in action since July 4. Richard was supposedly stationed in England since a letter received from him the Thursday preceding his last bombing mission stated he had spent the weekend in London. Richard attended ACCHS while living here.
"Curtis Neil, who is on a desert island somewhere in the vicinity of India, writes relatives that all the shade they enjoy is that of vehicles and then with the thermometer hovering around 135. Curtis is a son of Mrs. Lulu Conroy Neil."
"Miss Lola Teare is visiting her parents, Mr. and Mrs. Dan Teare, at Cummings. She is secretary to the commanding officer of Patterson Field, near Dayton, Ohio. She is an ACCHS graduate." (Ed. Note: she was in the WACS.)
"Bill Crawley, who is in England, found nine Adcock families there. He has written to the Adcock relatives here to send him information about their father who came from England. He hopes to find out if there is some family connection."
"Ted Winzer, son of Mrs. Gladys Winzer, has been promoted to the rank of Captain in the U. S. Army Air Corps. Capt. Winzer has been stationed in India for the past year and is pilot flight leader on a B-24 Liberator Bomber. He holds the Air Medal and the Distinguished Flying Cross."
ITALIAN POW'S PASS THROUGH EFFINGAM. "Twelve car loads of Italian prisoners went through Effingham on the Central Branch Monday noon, enroute to Concordia to a concentration camp. The prisoners all appeared to be happy."
CORRECTION: GERMAN NOT ITALIAN. A Later article: "The 12 cars of prisoners who went through Effingham a few weeks ago were not Italians but Germans, 400 in number.
"They were the first to occupy the new internment camp at Concordia. Most of the prisoners are enlisted men although several boys of 15 or 16 were in evidence and a few looked to be over 20. Most of them were blondes while a few were as dark as Italians. Some could speak English. They knew they were in the United States but didn't know where. None were wounded, all were well and apparently happy."
CLINE - POWELL WEDDING. "Mr. and Mrs. Lloyd Cline of Curlew announce the marriage of their daughter, Merle Elizabeth to Lt. Sylvester Powell of Springfield, Ohio.
"The ceremony took place Wednesday July 21, in the chapel of the St. Paul's Methodist church of Louisville, Kentucky. The single ring ceremony was read by Rev. Roy H. Short.
"Mrs. L. R. Roenbaugh was the bride's only attendant and Lt. Roenbaugh acted as best man.
"Lt. Powell is stationed at Ft. Knox, Kentucky and they will make their home in Louisville."
BILL CRITCHFIELD HOME FROM ALASKA. "Bill Critchfield, who returned last week from Alaska, tells interestingly of his work there, but has to omit much that would be even more interesting as the nature of the work is a military secret and was done entirely under the supervision of the army. He was employed in this work the past nine months and didn't lose a minute of time working seven days a week, the shortest working day being 10 hours. While he wasn't crazy about Alaska, he was greatly impressed with the beauty of Canada and the hospitality of the Canadians. Part of the return trip home, he made by boat, the remainder by train."
BODENHAUSEN - BUNSE WEDDING. "Catherine Marie, daughter of Mr. and Mrs. Henry Bodenhausen of Camp Creek, and Corp. Loren Bunse, son of Mr. and Mrs. E. F. Bunse of Cosby, Mo., took their marriage vow Saturday evening, at the Camp Creek Evangelical church, the Rev. G. C. Gilbert officiating.
"The bridesmaid was Verda Bunse, sister of the groom. Melvin Bunse was his brother's best man and the ushers were Jewell Bunse and Edwin Schrader.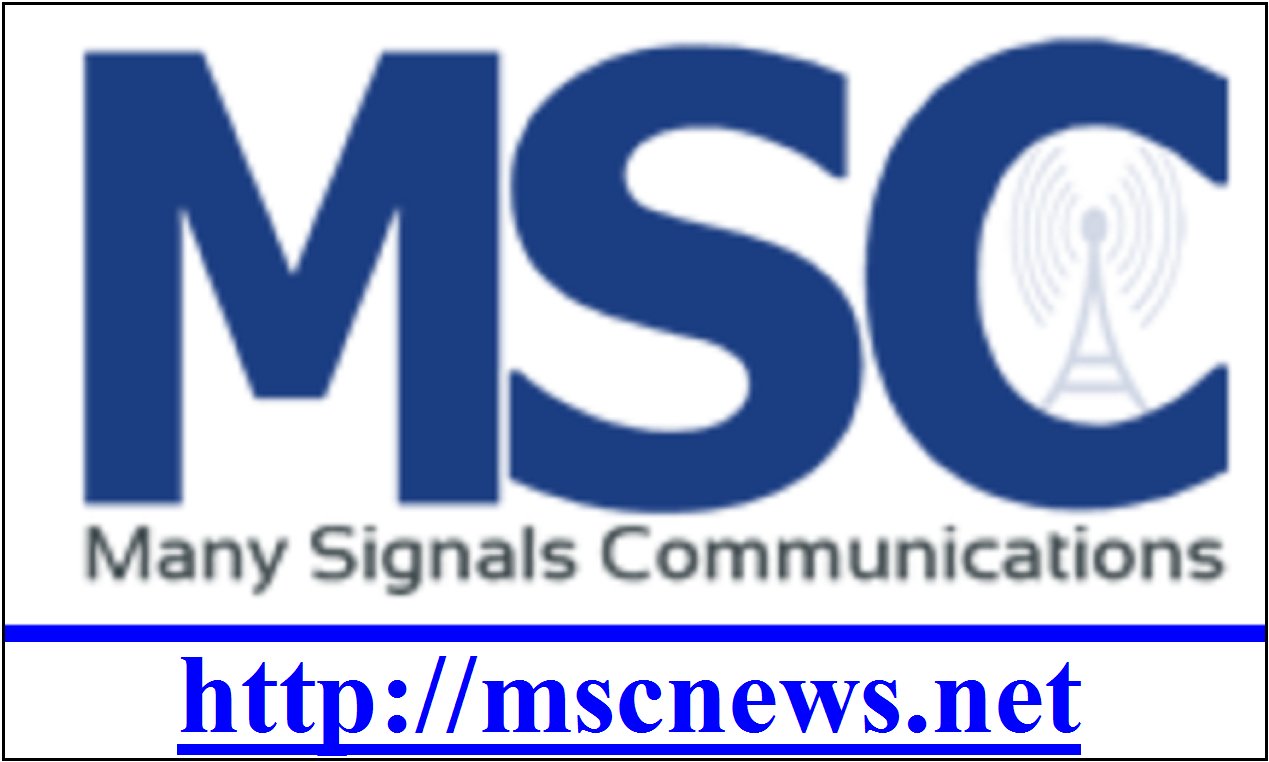 "The bride and groom left Sunday for Pueblo, Colo., where Corp. Bunse is stationed.
"Mrs. Bunse is a graduate of ACCHS and for the past 16 months has held a position at the AAA offices in Effingham. The groom is a graduate of the Cosby high school.
TO CELEBRATE IT'S FIFTIETH ANNIVERSARY. "The Methodist church at Lancaster will celebrate its fiftieth anniversary on Sunday, August 8, 1943.
"Prior to 1893, the Methodist services were held in the Union church, now the Presbyterian church at Lancaster. Union S. S. was held every Sunday afternoon at 2 o'clock followed by a preaching service at three, with the Methodist and Presbyterian ministers alternating.
"B. F. Parlett, the Methodist minister at that time lived in Effingham and preached at Effingham, Lancaster and Parnell. He conducted a revival meeting at Lancaster which added new members to the church. With the increase in membership, the Methodists felt the need of a building of their own. Rev. Parlett, who was noted in the conference for the number of new churches built, called a meeting of the church trustees which consisted of H. S. Whitaker, H. Warner, J. Monson, F. E. North and S. D. Warner. The following were elected: H. S. Whitaker, Pres.; S. D. Warner, Sec; and J. Monson, Treas.
"The money for the new church was raised entirely by subscription. Travel was slow at that time and many days were spent by the board of trustees traveling over the country with horse and buggy soliciting.
"The contract was let to Hart and Birt of Lancaster.
"The rock for the foundation was hauled by 14 year old boys, Johnny Monson, deceased and Arthur Whitaker, Sr., who lived at 421 Division St., Atchison, Kans. (and the father of Dr. Arthur Whitaker.)
"Mr. Silas Warner and Jim Fenton were in the lumber business and besides large contributions of money, furnished the lumber at cost.
"The present trustees are Will Manson, president; Edward Buttron, secretary-treasurer; Carl Tuley, Arch Wilson; Guy Chain, John Scholz, John Buttron, Karl Buttron, Sr., Harry Shufflebarger and Frank Anderson."
CLASSIFIED ADS
DO YOU WANT YOUR ISSUE OF THE NEWSLEAF MAILED TO YOUR HOME OR BUSINESS? SUBSCRIPTIONS ARE NOW AVAILABLE AT THE RATE OF $42.00 FOR 1 YEAR. To subscribe send your check to: The Newsleaf; PO Box 209; Effingham, Ks.
"GUESS WHO"
Can you identify the place, persons or year in this photo? Last issue was the Monrovia-Shannon basketball team in 1951-52. Top row-L-R: Henry Wohlgemuth, Mary Jane. Gore, Leroy Stutz, Wayne Strine; Front row: Archie Sharp, Donnie Stutz, Dorcas Clark and Olive Kout.
LAST WEEK
Problems with this web site contact cap@thenewsleaf.com Last updated 8-23-2016
<![if !vml]>
<![endif]>