You are our Visitor
The November 24, 2015 Edition
of
The Newsleaf
Vol. 12 Issue 45
BETWEEN THE ISSUES
Photos of the 2015 ACCHS Fall Musical
FRONT PAGE
Make a joyful noise unto the LORD, all ye lands. Serve the LORD with gladness: come before his presence with singing. Know ye that the LORD he is God: it is he that hath made us, and not we ourselves; we are his people, and the sheep of his pasture. Enter into his gates with thanksgiving, and into his courts with praise: be thankful unto him, and bless his name.
For the LORD is good; his mercy is everlasting; and his truth endureth to all generations. Psa. 100
Historical Society Museum Open Over Long Thanksgiving Weekend
New exhibit answers – What does Abraham Lincoln, a pink Santa,
1940s Christmas Cards and a 1908 Sears sled have in common?
Atchison County's Museum debuts an expanded and updated exhibit featuring the story of how Abraham Lincoln shaped our Thanksgiving and Christmas traditions, a relic of one of Atchison's historic department stores and a family's collection of colorful and memorable Christmas Cards just in time for the long Thanksgiving weekend.
"We try to always have a new exhibit for this time of year because of the many people returning to Atchison for Thanksgiving," said Chris Taylor, executive director of the Atchison County Historical Society. "It's a time we have lots of people in town and they are looking for something to get out of the house and check out what's new while they're here. So to help make visitors feel at home the museum we like to have something unique and offer free coffee, Wi-Fi, and doughnuts in the museum while they last."
Celebrating the Season: Christmas Cards Through the Years "and more" is centered around some of the icons of this time of year – Santa, Christmas Cards, and Abraham Lincoln.
"Lincoln really is integral to Thanksgiving and our image of Santa Claus," said Taylor. "Lincoln formalized the Thanksgiving holiday – even though the Southern states at first refused to participate; and it was an act by Lincoln that started the modern image of Santa as we still envision him today."
Taylor explained the new exhibit ties together some of the season's icons and traditions.
"We explain Lincoln's role, have the famous Ramsay Department Store Pink Santa, a great historical collection of Christmas Cards from when they were unique, printed at a high quality and were works of art on their own merits," said Taylor. "And this year we bring in some photos including one showing the Christmas shopping season of years past and Intfen's Grocery selling trees and Christmas geese hanging all from their snow covered entrance."
Taylor said visitors can push a button to see the Ramsay Pink Santa in motion once again, and see a turn of the last century Girl's Dragon Head Sled – just like the Sear's Roebuck Catalog sold it in 1908 and maybe like the one in the tale of Amelia Earhart doing belly flop sled runs down
the North Second Street hill.
Celebrating the Season opens Thanksgiving week and will be on exhibit in Atchison County's Museum through the 2016 New Year holiday weekend.
The Museum in the Santa Fe Depot, 200 S. 10th Street in Atchison will be open Friday, November 27th from noon to 4 p.m., Saturday, November 28th from 10 a.m. to 4 p.m. and Sunday, November 29th from noon to 4 p.m. Museum admission is by donation. For more info contact Chris Taylor at the Atchison County Historical Society 913-367-6238, email at <GoWest@atchisonhistory.org> or on the Museum's Facebook page <Facebook.com/AtchisonHistory>.
Sending Our States Guantanamo Detainees Would 'Violate Federal Law And Harm Our States'
TOPEKA – (November 18, 2015) – Three state attorneys general today told the president any attempt to relocate detainees from Guantanamo Bay to their states would be illegal and should be rejected.
In a letter to President Obama, Colorado Attorney General Cynthia Coffman, Kansas Attorney General Derek Schmidt and South Carolina Attorney General Alan Wilson noted that U.S. Attorney General Loretta Lynch yesterday testified in Congress that federal law does not allow transfer of detainees to the U.S. mainland. The state attorneys general ask the president to "abide by the restrictions enacted into law by Congress and decline to transfer detainees to our States."
"Moving detainees to the mainland will create imminent danger and make the communities where they are placed targets, which is precisely what the restrictive language enacted by Congress is designed to prevent," the state attorneys general wrote. "Recent attacks in France, Egypt, Lebanon and elsewhere underscore the risk your illegal action would bring to our States."
The state attorneys general also noted the lack of transparency in the administration's plans related to detainee transfers and observed that administration officials had made conflicting public statements about the federal government's intentions. The attorneys general asked the administration for an explanation not later than December 4 of its intentions and an articulation of its claimed legal authority to transfer detainees to the mainland.
Despite the existing prohibition in federal law on the use of any funds to "assist" in the transfer of detainees to the U.S. mainland, federal survey teams have recently traveled to locations in Colorado, Kansas and South Carolina, apparently to assess facilities in those states as possible sites for the relocation of Guantanamo detainees.
Attorney General Coffman said: "As Colorado Attorney General, it is my duty to ensure the safety and security of Coloradans and to enforce the rule of law. In addition to the threat posed by moving foreign detainees with terrorist ties into Colorado, this would be an unlawful and unconstitutional action by the president. It is my legal conclusion that such a transfer would violate several federal laws and as the elected chief law enforcement officer of the State, I will oppose any action that plainly violates the rule of law."
Attorney General Schmidt said: "The citizens and communities near the federal facilities in Leavenworth must not be required to assume the risk of the administration's insistence on closing the detention facility at Guantanamo Bay. Federal law forbids the transfer of detainees to Leavenworth, and I will do all I can to ensure that the law is enforced."
Attorney General Wilson said: "We are committed to exploring our legal options and working with the South Carolina delegation and Governor Haley to use every tool necessary to protect South Carolina from dangerous terrorists currently detained at Guantanamo Bay. The president's potential executive order would be unlawful and endanger all South Carolinians."
ALL AROUND US
LEASE WORKSHOP
Leasing land for farming has become a necessity to grow and stay competitive in today's commercial agricultural. As a result, understanding how to effectively and equitably negotiate a land lease has risen in importance for both landowners and tenants.
Extension is hosting a regional educational program on Tuesday, December 1 in Valley Falls. This evening program will be hosted at the fairgrounds at 605 Ratz and begins at 6:30 pm.
K-State Agricultural Economist, Mykel Talyor, will lead the discussion on leasing arrangements. Additionally, there will be time sharing about farm transitioning.
This lease presentation is designed to help both landowners and producers consider the factors
that affect lease rates, contract terms, and risk exposure and will include explaining the differences and similarities of various leasing arrangements: crop share, fixed cash rent, and flexible leases. The second presentation will help participants understand and begin taking the steps needed to prepare and estate plan suitable for their situation.
While there is no fee to attend, the sponsoring extension counties do ask for those wanting to attend to let your county office know by Wednesday, November 25 to have proper accommodations. Those of Atchison county can contact me via email at cladd@ksu.edu or by phone at 913-833-5450.
'Angels Among Us'
The Annual 'Angels Among Us' Tree has been lit at the Morrill Public Library. The NEK Friends of Hospice crochet angel ornaments for you to personalize to represent a loved one that has passed away. Also crocheted are snowflakes that can be personalized in honor of a cancer survivor. You may place your order for a personalized angel and/or snowflake by calling NEK Multi-County Hospice at 785-742-1966. These ornaments are a great Christmas gift and for only $5.00/each, you can get one for several family members or friends. You may also place your order at the Morrill Public Library located at 431 Oregon Street in Hiawatha. Orders will be taken through December 23rd.
DAR NEWS
The Atchison Chapter of the Daughters of the American Revolution met on Nov. 14, 2015 at the home of Margaret Engeman.
The Chapter along with the boy and girl scouts participated in the Flag Retirement ceremony held on Veteran's day at the Veteran's Park in Atchison. Flag Code pamphlets were distributed to those in attendance. Also on Veteran's day the DAR placed Flags on graves of Medal of Honor recipient Morgan D. Lane and Ruth H. Easter, DAR member and veteran in Mount Vernon Cemetery. Flags were also placed on the graves of Medal of Honor recipient Forrest E. Peden and his brother, Laverne in Troy Cemetery.
Members learned that Kansan Harry W. Colmery was the primary author of the Servicemen's Readjustment Act of 1944 also known as the G. I. Bill. This bill gave millions of returning veterans college educations, helped them buy homes, and receive training in skilled apprenticeships.
Donations were taken for $10 gift cards to be sent to the Chemawa Indian school in Salem, OR. The next meeting will be December 12. If you are interested in attending please call (785)-988-1150.
ATTEND PLAY
The Effingham Red Hats attended the Atchison County Drama Club performance of "The Happy Elf" Friday evening November 13th. Eleven members and six guests including John Oakleaf, Harvey Fasse, Paul Porter, Lee Johnson, Duane Hawk, and Duane Feldkamp attended. Several of them enjoyed the Spaghetti supper before the play. They enjoyed both immensely.
MARY MARTHA CIRCLE MEETING
The Mary Martha Circle met November 11 with Linda Montgomery hosting the meeting. There were 7 members and one guest, Julie Boyle, present. Linda Montgomery gave devotions based on John 3:16. During the business meeting they made plans for their annual soup dinner, February 27 in the Union Church Christian Education Building. They received a thank you from the Effingham Community Library for their help in making Boo in the Park a success. They also voted to donate money to the Salvation Army. Members filled out the program for 2016. They held election of officers with the current officers being retained. They are Chairman Ida Taliaferro, Secretary Eileen Ellerman, Treasurer Nancy Keith, Program Chairman, Elaine Oakleaf, and Officer at large, Sally Ellerman. Ida Taliaferro gave the lesson on the Topeka Rescue Mission. The next meeting is in February 2016.
NITE CIRCLE MEETING
Nite Circle met at the Effingham Union Church Education Building on November 16 with Bev Bowyer as hostess. Bev gave the opening prayer. Connie Dunster had devotions entitled "Ready or Not, Thanksgiving is Here." Cindy Ladd, chairperson, called the meeting to order and welcomed everyone. Nine members answered roll call with "Thanksgiving Plans."
A thank you was read from the Effingham Community Library for Nite Circle's help with Boo in the Park.
Alice Johnson gave a report of Round-Up donations. The circle voted to pay $65.00 to complete Hunger-Round-up kits. Alice also reviewed the United Methodist Women's Reading program. She reported that six women had read over 50 books.
Plans were started for the annual Valentine Dinner, February 6, 2016 in the Ed Building. The circle voted to donate $100.00 worth of food for a family in need.
Ruth Dillon presented a lesson entitled "Attitudes are Contagious—Is Yours Worth Catching?"
Members signed up for hostess and programs for 2016. The next meeting will be January 18, 2016.
USD 377 SCHOOL NEWS ~ Makayla Webster
After a "buffer week," winter activities have begun at ACCJSHS. This year we are hopeful for an awesome season with plenty of excitement. Basketball practice for both boys and girls has started and the players are excited for the season. The boys basketball team wants to accomplish some goals this season.
They want to improve as a team and to win more games. Mr. Patrick Bramhall said "One of the hardest things is getting them to get used to playing basketball again after not playing for 9 months." The girls are also practicing hard and looking forward to their first game. After a long break the girls are definitely working hard in order to get back into the game. With both teams having morning practices and afternoon practices the teams are working hard. Scholars' Bowl has done a wonderful job at their meets so far this year, playing against schools 2 to 8 times bigger. JV Scholars' Bowl has had 4 meets so far and has made it into finals 3 times; the Varsity has had 2 meets doing an awesome job as well. The school is looking forward to what these teams have in store for the rest of the season.
The school is getting ready for Thanksgiving break. While students are excited for no school, the ACCJSHS Library staff are showing their holiday spirit. The library has displayed a miniature pilgrim village and books about pilgrims and people living in that time period. Trevor Smith, library student aide, made a chalkboard drawing of a Thanksgiving dinner table complete with roasted turkey. At the top of the chalkboard is written the question, "What are you thankful for?" Students have been stopping by to add their own sticky notes indicating what they are thankful for.
Shown above--Students Trevor Smith, Emily Schletzbaum, Cheyenne Craft, Kayla Webster writing what they are thankful for and putting it on the board.
USD 377 BOARD HIGHLIGHTS FROM MONDAY, NOVEMBER 09, 2015 BOARD MEETING
PRESENTATIONS
Mrs. Dillon, Curriculum Director - Presented information on the 2014-2015 Curriculum Handbook submitted for approval. (Curriculum HB Link)
CONSENT AGENDA ITEMS APPROVED/ACCEPTED
4.01 Minutes from 10/12/2015 with one correction
4.02 November 2015 Bills, Claims, and Financial Reports
Additions to the November 2015 Financials
4.03 Curriculum and Instruction Handbook
4.05 Correspondences and Reports
4.06 Wal-Mart Sale of Product Reimbursement Contract for FY 2016
4.07 Food Service Department Fundraiser
4.08 Gifts and Grants
From the Elementary PTO: $500 for mascot, $156.00 for field trip, $216.00 for field trip
Folders, notebooks, pencils and 4 mugs from the Air National Guard to the Elementary School
$500.00 from the Atchison County Farm Bureau Association, PO Box 184, Effingham, KS to the High School Cheerleaders for serving at the 100 Year Celebration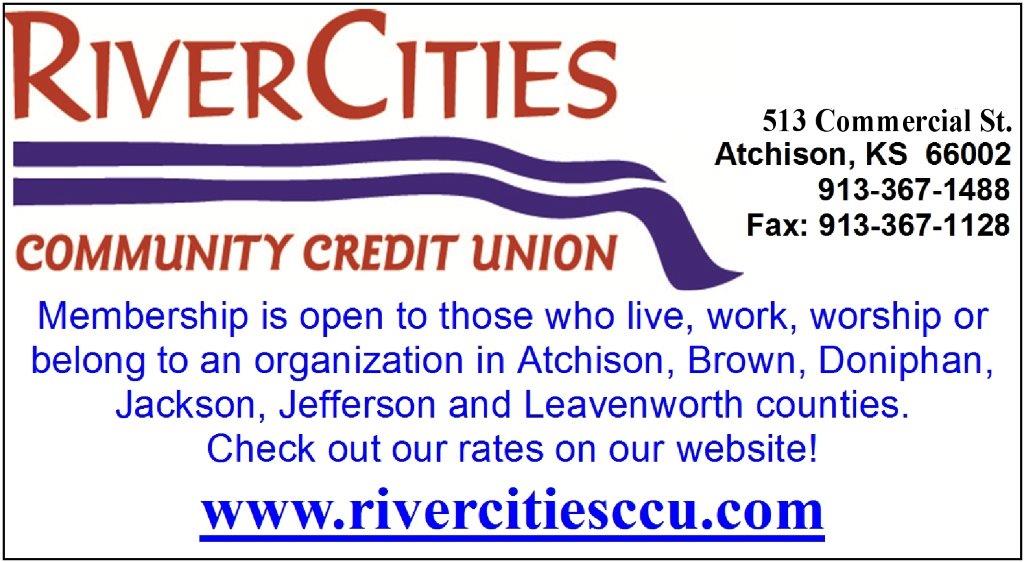 4.09 Aspire Assessment Invoice
LEADERSHIP REPORTS
Barb Chapman reported on Keystone BOD happenings
Superintendent's Report - Written report
ACTION ITEMS
Approved Capital Outlay Mill Levy Resolution
Approved payment of 360 EE Application #5 for work completed on the QZAB project.
Invoice amount totals $224,210
Balance to finish project - $933,834
Approved the FY 2015 Audit Report
Approved Student Trip Requests
Third grade trip to tour the State Capitol Building on May 20, 2016.
Fourth grade trip to Rural School Kansas Days at the Kansas History Museum on April 7th (Mrs. Scherer's class) and April 8th (Mrs. McMillan's class)
Second grade field trip to The Coterie on April 22, 2016, across from Crown Center in downtown KC. They will be seeing a theater performance of Where the Wild Things Are.
ACCJSHS WEEKLY SCHEDULE
November 24 Tuesday
JSH FACULTY COUNCIL Time: 7:30 AM Details: JSH Library
KAYS MEETING Time: 12:56 PM to 1:31 PM Details: JSH Room 125
HS WINTER SPORTS PICTURES Time: 3:30 PM Details: HS WR, GBB and BBB
November 25 Wednesday
THANKSGIVING BREAK - NO CLASSES
November 26 Thursday
THANKSGIVING - NO CLASSES
THANKSGIVING BREAK - NO CLASSES
November 29 Sunday
3RD GR GBB PRACTICE Time: 3:30 PM to 5:00 PM Details: JSH Gym Scheduled by C. Caplinger
GIRLS OPEN GYM Time: 5:00 PM to 6:30 PM Details: JSH Gym Scheduled by Mike Eckert
November 30 Monday
TUTOR ZONE Time: 12:56 PM to 1:31 PM Details: JSH Library
HS STUCO MEETING Time: 1:00 PM to 1:29 PM Details: JSH Room 117
JH WR QUAD @ P-RIDGE Time: 4:00 PM (Dis 2:30, Ret 8:30 PM) Details: 20753 Easton Rd Easton KS 66020
JH GBB @ PERRY LECOMPTON Time: 4:30 PM (Dis 2:45, Ret 9:15 PM) Details: 408 Lecompton Rd, Perry KS 66073-0031
ACADEMIC ASSISTANCE Time: 3:45 PM to 5:15 PM Details: JSH
December 1 Tuesday
KAYS MEETING Time: 12:56 PM to 1:31 PM Details: JSH Room 125
V HS SCHOLAR'S BOWL Time: 4:00 PM (Dis 2:00, Ret 8:00 PM) Details: 35000 W 91st St, De Soto, KS 66018
GR 6, 7 8 VOCAL CONCERT Time: 7:00 PM Details: JSH Aud
ACADEMIC ASSISTANCE Time: 3:45 PM to 5:15 PM Details: JSH
December 2 Wednesday
JSH FACULTY MEETING Time: 7:30 AM Details: JSH Library
SENIOR GOVERNMENT/ ECONOMICS FIELD TRIP Time: (Dep 7:45 AM, Ret 3:15 PM) Details: Topeka Capitol, 10th & Jackson, Brown vs Brown Historical Site, 1515 SE Monroe, Topeka, KS
6TH GR GBB PRACTICE Time: 6:00 PM to 7:30 PM Details: JSH Gym Scheduled by Karin Behrnes
JH BBB PARENT MEETING Time: 6:30 PM Details: ACCES Gym
December 3 Thursday
NEK TECH REP VISIT Time: 11:45 AM to 1:00 PM Details: JSH Commons
TUTOR ZONE Time: 12:56 PM to 1:31 PM Details: JSH Library
HEALTH GUEST SPEAKER Time: 2:30 PM to 3:10 PM Details: JSH
HS WR QUAD @ SILVER LAKE Time: 3:30 PM (Dis TBA , Ret 9:30 PM) Details: 200 Rice Rd, Silver Lake, KS 66539
JH GBB –H- w/RIVERSIDE Time: 4:30 PM Details: JSH Gym
JH CHEERLEADING PRACTICE Time: 5:15 PM to 6:30 PM
GR 6-12 BAND CONCERT Time: 7:00 PM Details: JSH Auditorium
ACADEMIC ASSISTANCE Time: 3:45 PM to 5:15 PM Details: JSH
December 4 Friday
FFA MEETING Time: 12:56 PM to 1:31 PM Details: JSH Room 130
JH MATH CLUB MEETING Time: 12:56 PM to 1:31 PM Details: JSH Room 114
HS BB @ PERRY LECOMPTON Time: 4:30 PM (Dis 2:45, Ret 10:15 PM) Details: 404 Lecompton Rd. Perry KS 66073
December 5 Saturday
KMEA MINI CONVENTION/ HONORS BAND Time: 7:00 AM (Lv 5:50 AM) Details: Blue Valley HS, 6001 W 159th. Stilwell, 66085 9th Honor Band, 7th/8thHonor Band performance.
JH BIG 7 WR MEET Time: 9:00 AM (Lv 7:30 AM, Ret 4:00 PM) Details: 408 Lecompton Rd., Perry KS 66073-0031
HS WR TILTON/WORLEY INV Time: 9:00 PM Details: JSHS Gym TRAVELING TIGERS CONCESSIONS
MUSCOTAH NEWS ~ CJ Hanson
Thanksgiving is here already! Christmas will be here before we know it.
Let's light up our town! If you want to enter your lighting display in the city lighting contest, please contact the Mercantile at 872-5000 so you can be put on the judging list. Anyone with a Muscotah address may enter in either the religious or traditional category. First prize in each category will be $50 and 2nd place will be $25. Displays must be up by December 1st and awards will be given out at the city Christmas program Sunday, December 13th at 2pm.
Hear Ye! Hear Ye! The 7th Annual Muscotah Christmas Bazaar in the Ole Feed Store on Main Street and at the Mercantile will be Friday, December 4th from 10 to 6 and on Saturday, December 5th from 7 to 3. At Dolly's Feed Store there will be area vendors selling their wares, baked goods, door prizes, and FOOD consisting of her famous tamales and burritos on both days plus on Saturday am she will have breakfast burritos. On Friday the Mercantile will have a variety of munchies to eat while you wander from room to room counting trees. Whoever comes the closest to the number of trees in the store will win a $25 prize to be awarded Saturday at noon. You may also purchase a chance to win the Lighted Promise of Christmas Nativity which will also be given away at noon on the 5th. All Christmas décor will be 25% off both days. On Saturday the Merc will have its usual cinnamon rolls and biscuits and gravy for breakfast and then chili will be served for lunch.
During this Thanksgiving holiday think of all the good things in life we can be thankful for, like the sunshine, holidays, laughter, friends and family. I hope all of you can feel loved, cared about, and accepted. If any of you ever need a hug, they are always available at the Mercantile! May "your" Thanksgiving be wonderful!
Muscotah's 7th Annual Christmas Bazaar
Fri., Dec 4th 10-6 & Sat., Dec 5th 7-3
At the Ole Feed Store downtown enjoy Dolly's tamales, burritos, handmade crafts, baked goods, and door prizes each day plus breakfast burritos on Saturday!
At the Mercantile count the trees in the store to win a prize, buy a chance to win the Promise Nativity, eat munchies on Friday and have a cinnamon roll or biscuits & gravy for breakfast on Saturday or chili for lunch! All Christmas décor will be 25% off! Have a fun day in Muscotah!!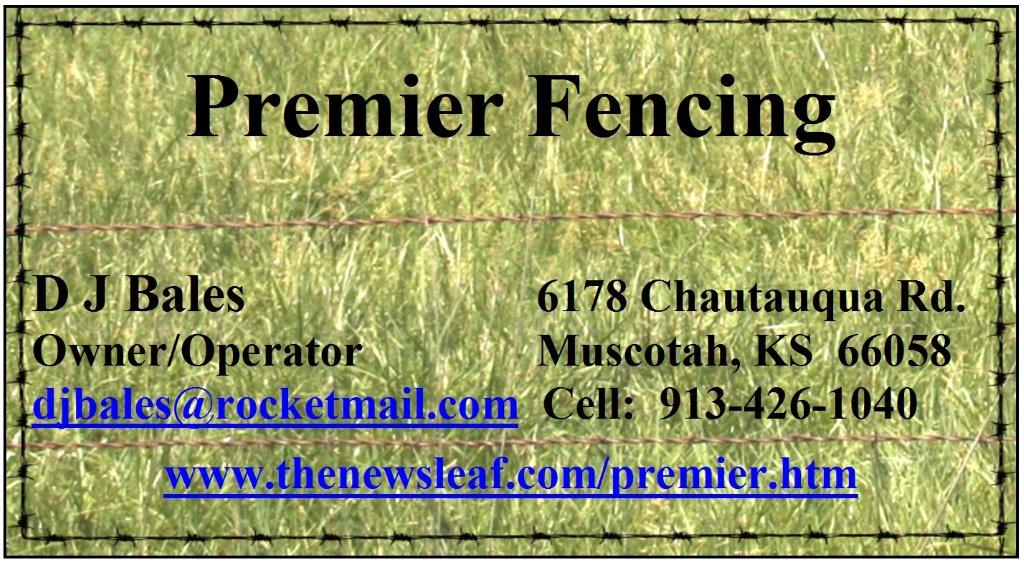 Fear
Sometimes fear is obvious
A car from the other lane slides across the road towards you, your pulse races, you swerve out of the way, then sit there for a while, recovering. Fear motivated your internal and external reactions, and rightly so.
But often fear runs underground in our souls; most of the time we're not aware of it. We know our lives would be better off without fear, so how do we discover it, and how do we handle it?
Watch for the symptoms:
• Anger. Did you react more strongly than the situation merited? Were your words or actions motivated by intense anger? Anger is often caused by fear, there's probably a thread underneath.
• Avoidance. Do you find yourself avoiding activities that others do easily or confidently? Or perhaps you avoid certain people or groups of people? If so, there is a learned fear hiding in your soul. There may be layers of avoidance present, including avoiding calling the root emotion fear (we are such complicated people).
• Obsession. Are you constantly thinking about safety and security? Do you envision bad situations continually before they happen (or, often, don't)? Do you work out escape or coping scenarios frequently? Do you obsess about things over which you have no control? Tis fear.
• Illness. We forget that we are a whole system, and that emotions can intensify, or even cause illnesses. If you are sick frequently, and your physician is having a difficult time finding a physical cause, maybe it's time for a deeper look.
How do we handle fear?
I am an evangelical Christian, so I primarily turn to the scriptures for answers. Here are a few:
"Do not be anxious about anything, but in every situation, by prayer and petition, with thanksgiving, present your requests to God. 7 And the peace of God, which transcends all understanding, will guard your hearts and your minds in Christ Jesus." Philippians 4:6-7
Note the four step process here:
1) Admit your fear, but rather than accepting it, allowing it to define your life, realize it is wrong.
2) Pray. Release it to the Lord, to the One who cares deeply for you.
3) Petition. The Greek word literally means to beg, or supplicate. Don't just casually pray, but pour out your soul.
4) Thank. Thank God for handling the situation, handling the fear, taking it for you. Allow His peace to flow.
Realize that this process will have to be repeated over time to become thoroughly effective.
"Trust in the LORD with all your heart and lean not on your own understanding; 6 in all your ways submit to him, and he will make your paths straight." Proverbs 3:5-6
Some things are bigger than we are. We cannot figure out how to handle them, we are daunted by their very existence. But we can trust in a very big God, who shares His wisdom, who will direct our paths, even through the valley of the shadow of fear and death. And that trust can lead to submission, obedience, following the path He lays out, even through the fears holding us back.
"So do not fear, for I am with you; do not be dismayed, for I am your God. I will strengthen you and help you; I will uphold you with my righteous right hand." Isaiah 41:10
Fear says to us, "You are inadequate. You don't know the future. You have failed before. You will fail again." And fear is partially right. We cannot handle everyone, everything, an unknown future.
But God can. And He is present with every Christian. He is present in us, He is present with us, He goes before us, He protects behind us.
Such does not mean bad things won't happen - don't believe that lie - but that He is present to help us handle the circumstance, and that He has purposes for those circumstances, even if we cannot begin to understand them now.
He is there, He will carry us through.
And these are only three of 300+ verses about fear. Allow His word to comfort and strengthen you.
Fear not!
Al Schirmacher
Home
I live in a small town
with a river running through,
dominated by old houses, trees,
and railroad history,
one of those towns
you pass through, going
from here to there without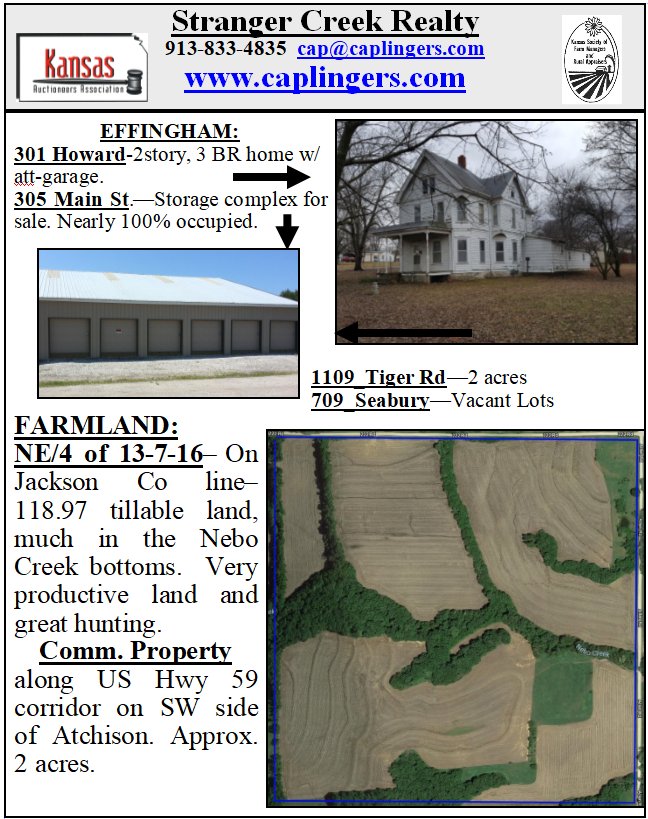 thought. Or, if you do think,
it's to wonder how people
live there, and whether their
days are dominated by
wanting to leave. Or die.
I am not a native.
Imagine my surprise
to be called here to live.
Imagine my greater surprise
to be accepted, loved on.
Imagine my greatest surprise
that there is life here, and hope,
and, despite statistics,
a probable future.
Imagine my surprise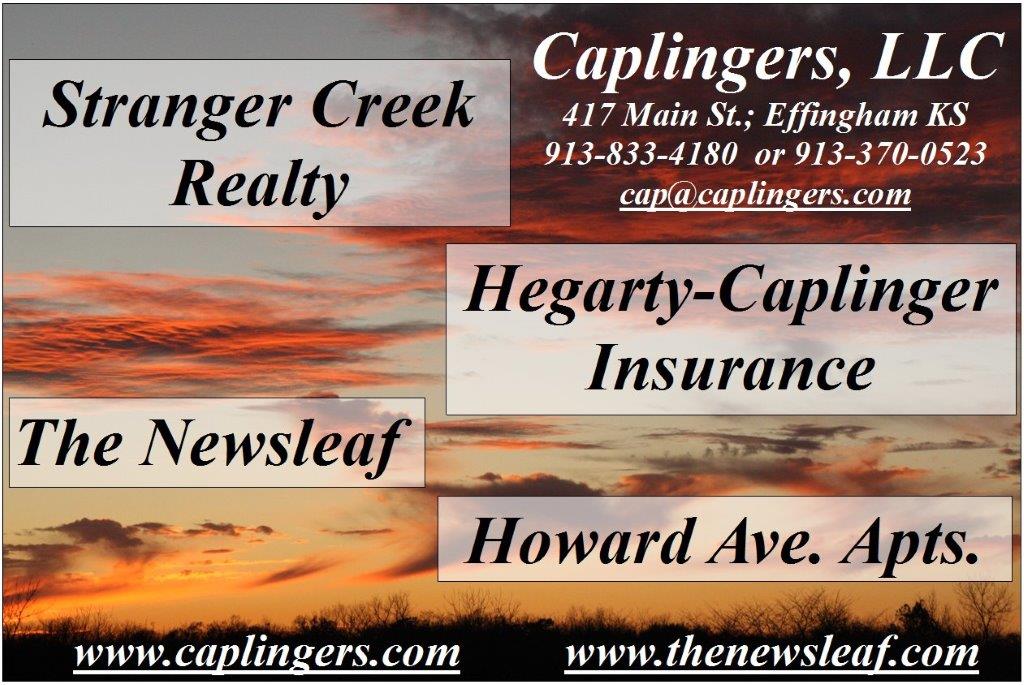 to think, and emote,
of this town as
home.
Al Schirmacher
Be Careful
Sometimes the Bible is used as a book of quotes, as if each sentence can be taken literally and independently, without paying attention to context or implications.
(I've noticed that some political propaganda does this as well.)
If you're doing that, stop!
The vast majority of books don't work that way, the Bible certainly doesn't. It's not chicken soup for the soul.
Before applying a verse to your life, before expecting God to jump on a promise, do a bit of digging first:
· What does the context say? What do verses around it say, what is the general theme of the chapter and/or book? For example, "Eat, drink and be merry" occurs in two places, Ecclesiastes where the theme is the futility of earthly life on its own, and I Corinthians 15 when Paul is making the point that if there is no resurrection, the faith is worthless, chase pleasure. Neither place is saying, "go for the gusto."
· Who is saying it? Many verses simply quote what was said, without putting a stamp of approval on it. For example, Job's friends should not be quoted, despite taking up the majority of the Book of Job; God said they were off base in the last chapter. Some of David's words in the psalms, particularly about hating others, are blowing off steam, not recommending hatred.
· Is the verse literal or figurative? Are there word pictures that need to be researched or understood? For example, did Jesus really mean that mountains are moved by faith, or that simple faith can achieve great things? Did He really want you to cut off your hand when you sin, or make strong efforts to stop?
· Was the verse written to you, to modern day Christians? For example we are often tempted to claim promises - of prosperity, for example - that belonged primarily to Israel, and will only end up frustrated. And should we really get a paddle, go outside the camp, and relieve ourselves - good sanitary policy then, but not today.
Let's take the time to wisely use God's word!
Al Schirmacher
LETTERS TO THE EDITOR
TO GREEN OR NOT TO GREEN? ~ John Schlageck, Kansas Farm Bureau
Caring for the environment used to be tough duty. During the last couple decades however, it's become a marketing opportunity.
Manufacturers are churning out more and more green products and retailers are finding in many cases they can be sold at a premium. But beware – not everything sold in the green garden is all roses. Over the long haul, selling green may be a lot more difficult than selling soap flakes.
Phosphate-free detergent, lead-free gas, aerosol sprays minus the chlorofluorocarbons and other green garden goodies have been available in some form or another since the early '80s. Today, they are nearly as common, or in some cases, more so than farm-fresh eggs, free-range chickens, hogs and cattle, fresh vegetables – you name it.
During this nearly 30-year growing period, consumers embraced the notion of buying green with a zeal that was almost patriotic. As they became more environmentally tuned in day by day, week by week, month by month and year by year, greenies bought beyond what was even required by law.
Some companies have launched their own label green brands. Needless to say, many of these companies have grown their green products by the hundreds.
Many of these items are simply repackaged old ideas; what's old becomes new when introduced to a new generation of consumers especially those who choose to paint themselves green. One such item is baking soda, which has been marketed as a more environmentally friendly way to scour pots and pans.
Can you believe it?
My mother and her mother before her understood that baking soda was the only real way to keep their kitchens clean or green nearly a century ago.
Another green product that has rocketed off the supermarket shelves are biodegradable garbage bags made from corn extract.
One item that's become green is dishwasher detergent. It's worthless. The only way to clean your dishes, knives and forks and pots and pans with today's detergent is to run your machine half full or a couple times. I know this is the truth, because I've had to do so.
I've even visited with appliance dealers who have told me today's dishwasher detergents no longer have phosphates (banned as unsafe for our environment) which cleaned our tableware and did it right. Today's dishwasher detergents are not formulated to remove hard water minerals during the main wash cycle. Lemi Shine solves this problem.
Combined with your auto dish detergent, Lemi Shine removes tough hard water spots, stains and film during the main wash cycle, so says the product commercial. You will be pleased to know that Lemi Shine is comprised of 100 percent all natural fruit acids and oils. That's right, Lemi Shine contains no phosphates or fillers.
Now don't you feel better? I know I do.
I could go on, but I know I may be losing some of you, dear readers and that is not my intent.
One last thing, even that revered group that I now belong to, the aging Baby Boomers, is boarding the green train.
Just the other day I read that U.S. residents older than 55 are opting for unbleached bathroom paper. Not only is it the correct way to help Mother Earth, it's also softer and easier on the ole' bottom. I swear to God I didn't make this up, although I kinda' wish I had.
When will the pendulum swing the other way – toward a common-sense compromise?
Maybe it already is. Some companies who have wrapped themselves in green are finding doing so has not seemed to raise their credibility with consumers. Some in the public who walk among us are skeptical of any large organization that board the green bandwagon, particularly those that have little direct contact with the environment.
Although consumers, myself included, may want to accept social responsibility, few want to forgo quality in the products they buy.
To green or not to green?
John Schlageck is a leading commentator on agriculture and rural Kansas. Born and raised on a diversified farm in northwestern Kansas, his writing reflects a lifetime of experience, knowledge and passion.
OBITUARIES
Albert Henry Buttron, 89, Lancaster KS died Monday, November 16, 2015 at University of Kansas Medical Center, Kansas City.
Memorial services will be 11:00 am Saturday, Nov. 21st, 2015 at Becker-Dyer-Stanton Funeral Home. The body has been cremated; burial will follow services at the Lancaster Cemetery. The family will receive friends one hour prior to service at the funeral home. Memorial contributions are suggested to St. John's Lutheran Church and may be sent in care of the funeral home. Condolences to the family may be left online at www.beckerdyer.com.
Albert was born on March 20, 1926 in Lancaster, KS the son of George and Ida (Gigstad) Buttron. He graduated from ACCHS in 1944. He was a lifelong member of St. John's Lutheran Church, ELCA at Lancaster. He was a Mason and member of Masonic Lodge # 158. Albert worked in the electrical, heating, air conditioning, and plumbing business since 1958. He was a volunteer and past President of the Huron-Lancaster Fire Board.
He was married to Betty Jean Thowe on March 28, 1954 in Alma, KS. Betty survives of the home. Additional survivors include a daughter, Nancy (Tom) Land, two sons, Steve Buttron and Eric Buttron. Two grandchildren, Avery (Jeff) Rush, and Thomas Buttron-Hatch. Two sisters, Margaret Worrell & Clarice (Darrell) Timken, four nieces, one nephew and three 1st cousins.
Michael Patrick Lee, 61 of Effingham, KS passed away Friday, November 20, 2015 at his home.
Mass of Christian Burial will be 10:30 AM Tuesday, November 24, 2015, at St. Ann's Catholic Church, Effingham, KS with Fr. Benjamin Tremmel, OSB as Celebrant. Burial will follow at St. Ann's Catholic Cemetery. Parish Rosary will be recited at 6:00 PM with visitation following until 8:00 PM Monday, November 23, 2015 at the church. Memorials are suggested to American Cancer Society or American Heart Association and may be sent in care of the funeral home. Online condolences may be left at www.beckerdyer.com.
Mike was born February 16, 1954 in Atchison, KS, the son of Henry and Helen (Weber) Lee. He worked for Kastens and ConAgra before retiring as a sheet metal worker for Seaman & Schuske Metal Works in St. Joseph, MO. Mike was a member of St. Ann's Catholic Church, Knights of Columbus of St. Pats, and Lion's Club in Effingham, KS. He enjoyed farming, gardening, fishing, barbequing and going to auctions. Mike also enjoyed spending time with family and friends, especially his grandkids.
Mike married Alvera Rose Weishaar on May 8, 1976 at St. Joseph's Catholic Church, she survives of the home. Additional survivors include a son; Arthur and Erin Lee, Topeka, KS, a daughter; Brandi and Bill Falk, Atchison, KS, a brother; Steve Lee, Atchison, KS, four sisters; Alice Domann, Nortonville, KS, Catherine Wilburn, Horton, KS, Donna (Bob) Clemons, Kansas City, MO, Nancy (Ralph) Brownfield, Elk Grove Village, Ill, five grandchildren, Ashley, Emily, Andrew Lee, Anna and Zachary Falk.
He was preceded in death by his parents.
GOVERNMENTAL NEWS
Unapproved Minutes of the Tuesday, November 17 Meeting of the Atchison County Commission
Pursuant to the law, the board met in regular session at 1:00 pm on the 2 nd Floor of the courthouse with Chairman Bill Pohl calling the meeting to order, along with Commissioner s Eric Noll and Jeff Schuele present, Pauline M. Lee, County Clerk, recorded the minutes. County Counselor, Pat Henderson was also present for the meeting.
The Board recited the pledge of allegiance.
Board reviewed the minutes of November 10 th , Commissioner Schuele made the motion to approve the minutes as presented, Commissioner Noll second Chairman Pohl called for a vote, both Commissioner Schuele and Noll voted aye, Chairman Pohl abstained since he was not present at the meeting, motion carried 2-0.
Warren Ruhnke appeared concerning a low water crossing on 258 th road south, water not going through tube going around sides and eroding it , Mr . Ruhnke talked with Greg Gehring , Walnut Township Trustee about it, didn't know if it belonged to county since there is a new bridge not far, Board will talk with Seth Howard, Road and Bridge Superintendent concerning it.
Wes Lanter, Emergency Management Director appeared with a Purchase Order for Kearney Construction to move furnace from the attic above sleeping rooms out to bay area next to the new furnace, cost around $14,000, he told the board that he had money in his Emergency Management capital outlay fund that they can use for this, also had a Purchase Order on additional cost to do a different two process paint on the roof instead of just regular paint, additional cost is $4800.00 , Wes had another purchase order on a vent system in the bay area when vehicles are started up to get fumes out, cost $7900, Chairman Pohl asked Wes how much over this would make it from the $50,000 that they budgeted for the project, Wes didn't know how much over since he did not have the paper work with him.
Commissioner Noll made the motion to approve the additional for the snow paint for roof and $7900.00 f or the vent system in bay area and to come out of the County General Capital Outlay fund , Commissioner Schuele second with Chairman Pohl called for a vote, all voted aye, motion carried.
Commissioner Schuele made a motion to approve the request to move the present furnace and electrical hookup from attic to bay area and to take the $14,740.00 out of Emergency Management Capital Outlay fund, Commissioner Noll second with Chairman Pohl calling for a vote, all voted aye, motion carried 3-0.
Joe Bowen, Maintenance appeared concerning the replacement of the south windows and doors at Memorial Hall , It would be split between Memorial Hall and County, Joe said that he has $14,000 in his capital outlay fund that he will not be spending this year, county would have to come up with another $6,000 and once they get tax credits back he would like to have 20,000 put
back into a fund for capital improvements for buildings. Commissioner Schuele made the motion to go ahead with the south window and door project at Memorial Hall with County paying half of the $40,000, Chairman Pohl second and called for a vote, Commissioner Schuele and Chairman Pohl voted aye, Commissioner Noll was out of the room at time of vote 2-0, motion carried.
Peggy House, Administrator of the Atchison Senior Village appeared and gave her monthly update to the board. She told the board that she will be taking a week vacation during December.
Board told Peggy received a letter from a relative from a resident that is up at the nursing home, complimenting how fantastic the nursing home is and how the residents are treated by the employees.
Ray Ladd and Diane Nielson, Extension Agents and JoAnn Murray, with Extension Council appeared concerning the 2016 County Extension Budget. They presented a proposed budget of $152,000 and county approved $136,000 same as last year with a $5,000 capital outlay from general fund , The extension board has been trying to come up with a budget to fit the $136,000. Board said that they would have to discuss it further.
Board signed off on abatements personal property and special assessments
Board signed off on bills for the week and also payroll for November 20th.
Seth Howard, Road and Bridge Superintendent appeared with Purchase order on repairs to one of their motor graders, he told the board that if they fix it, it would come with a three year 5,000 warranty, he has money in special machinery to pay for the repairs, cost $39,690.07, Commissioner Noll made a motion to approve the request for repairs to transmission for motor grader, Commissioner Schuele second with Chairman Pohl calling for a vote, all voted aye, motion carried. 3-0.
Seth told the board that he forgot to include the 3x12x24 bridge planks on his original requisition, he would order 64 at a total cost of $9,096.32 , Board had Seth change the figures on the original request and they initialed it with their approval.
Shelly Nelson, Community Correction Director along with Melissa Smith, Administrative Assistant appeared to talk to the board concerning Juvenile Side, Commissioners are trying to get a meeting set up between them and Leavenworth County Commissioners, Pat Henderson County Counselor told Shelly if she had any questions that he would talk to her after meeting to help clarify.
Pauline Lee, County Clerk presented to the board a support letter to Project Concern on their transportation grant that they are applying for. Commissioner Schuele made a motion to sign the letter of support for Project Concern, Commissioner Noll second with Chairman Pohl calling for a vote, all voted aye, motion carried, 3-0.
Committee Reports, Chairman Pohl told the board that they had a Project Concern meeting last Thursday, the new bus will be coming in at any time and they are interviewing for a new bus driver , the finances are looking good at this time, Taxi service is not going over as good as they thought will continue until beginning of next year to see if it will improve.
Commissioner Schuele brought up to discuss smoke free campus, board said that they would like to discuss it further.
Commissioner Noll made a motion to adjourn the meeting at 3:59 pm with Commissioner Schuele second and Chairman Pohl calling for a vote, all voted aye, motion carried.
Attest: Pauline M Lee, County Clerk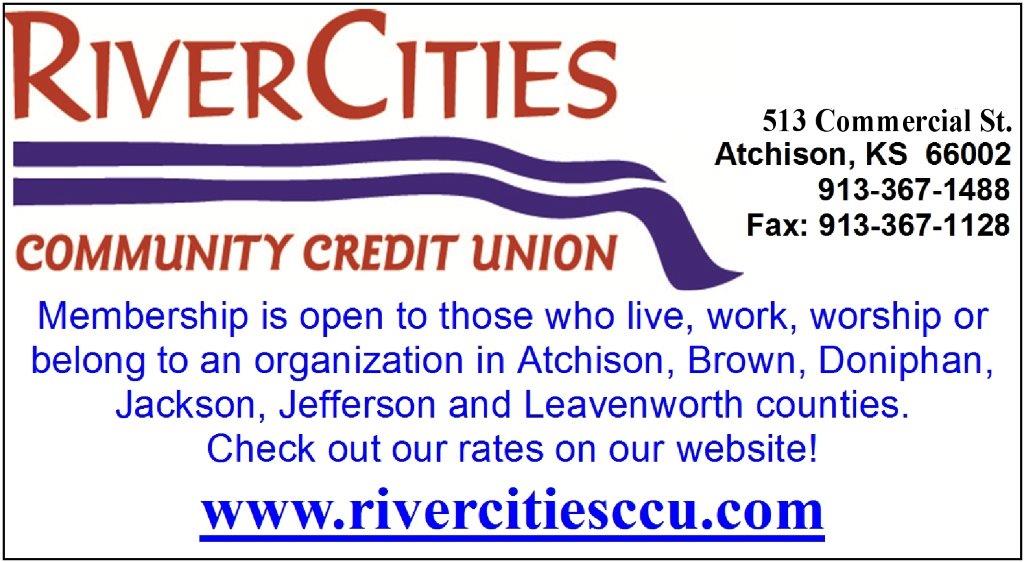 Sen. Moran Voices Opposition to EPA Proposal to Raise Kansans' Electric Bills
WASHINGTON – U.S. Senator Jerry Moran (R-Kan.) today voted in favor of S.J. Res. 24 and S.J. Res. 23, which both passed the Senate, to express disapproval with the Environmental Protection Agency's (EPA) Clean Power Plan rule. The latest proposal threatens to increase energy costs for Americans with minimal environmental benefits.
"Washington should focus on commonsense policies to make energy cleaner and more affordable rather than adding more cost, red tape and regulations," Sen. Moran said. "This administration continues to ignore the impact a rule like this has on Americans, and I believe we should work to put in place environmental policies that can both protect our natural resources and safeguard our economy.
Sen. Moran continued, "Kansans would be disproportionately affected because nearly two-thirds of our electricity production comes from coal. Our state's power providers have made great progress in reducing emissions over the years, but the additional regulations mandated in this rule will result in higher costs without demonstrating much environmental benefit."
According to a recent National Rural Electric Cooperative Association (NRECA) study that measures the impact of a 10 and 25 percent electricity price increase on jobs and gross domestic product (GDP) from 2020 to 2040, there is a devastating relationship between higher electricity prices and job losses. Even a 10 percent increase results in 1.2 million jobs lost in 2021 across the country with nearly 500,000 of those lost jobs in rural communities.
Rep. Lynn Jenkins Weekly Update:
Standing Against The President's Plan To Bring Guantanamo Bay Prisoners To Leavenworth:
According to recent news reports, the President will continue to press ahead with his plans to use executive action to close Guantanamo Bay, and transfer the terrorists housed there to American soil. Yet, this week his own Attorney General, Loretta Lynch, admitted that any executive action to close the detention center would be against the law.
That's why Congressman Mike Pompeo and I penned a letter to the President asking if he agrees with the legal advice of his own Attorney General. Additionally, I also introduced a House Resolution, H.Res. 537,making it clear, under no uncertain terms, that any unilateral action by the President to close the Guantanamo Bay detention center would be illegal and unconstitutional. It is time for the President to drop his reckless plans of closing GTMO and focus his attention on better securing our nation.
Voting For A Pause On The Influx Of Syrian And Iraqi Refugees:
This week the House of Representatives passed the American SAFE Act of 2015, in a strong bipartisan vote of 289-137. This legislation will halt the influx of Syrian and Iraqi refugees until the Administration implements important vetting and security procedures to ensure ISIS, Al-Qaeda and other terrorist groups do not exploit our refugee program and enter the United States.
My top priority will always be the safety and security of Kansans and the American people. In these difficult times, our American values teach us compassion, but also common-sense. It is important to do everything we can to protect Americans across our nation. A pause in admitting Syrian and Iraqi refugees until the Administration can ensure the implementation of stringent safeguards is a logical and practical step to maintain the wellbeing of folks in Kansas and across the country
Moving Forward After The Terror Attacks In Paris:
My thoughts and prayers are also with the people of Paris, and the families worldwide affected by this horrific tragedy. The United States must continue to stand shoulder to shoulder with France and our allies in the face of this radical Islamic terrorism
There is no more important duty than to protect American lives, at home and abroad. In these difficult times, nations have always looked to America for leadership. America must lead. That is why Congress passed the National Defense Authorization Act with overwhelming bipartisan support. This defense bill will give our military the tools they need to combat the spread of terrorism. We must act swiftly and effectively to help ensure the continued safety of Americans everywhere. It is to us in America to show a path forward as we fight for a safer world for our kids to grow up in.
Click here to watch my remarks on how America should move forward at the weekly Republican Leadership press conference
Reforming The Federal Reserve:
The Federal Reserve has grown into a large, unaccountable and bureaucratic body, dispensing regulations that the American people don't need. This week, the House voted to reform the Federal Reserve by increasing the transparency and accountability of the Fed, and requiring that they shed light on their decision making process on monetary policy. This is one more sensible step to ensure that government's priorities reflects the priorities of Kansans and folks across the country.
Happy National Rural Health Day!:
This past Thursday, I joined my fellow Kansans in celebrating National Rural Health Day! I am proud to champion the needs of rural communities in Congress, and will keep on fighting every day to ensure that folks in rural Kansas get the healthcare they need and deserve. I will continue to introduce legislation to help both rural communities and rural healthcare providers.
Speaking To The Missouri/Kansas Forum:
It was a honor to speak to the Missouri/Kansas Forum this week in Washington, and hear from folks about some of the important issues they are seeing and dealing with back home in Kansas.
Hosting A Teletown Hall On Medicare:
We are now in open-enrollment season for Medicare, and this week I hosted my 3rd annual Medicare open enrollment teletown hall for Eastern Kansas residents to be able to ask any questions they have about enrolling in Medicare, and any anything else healthcare-related. If I missed you or you didn't get a chance to call in or ask a question, please be sure to get in touch with my staff members, who are all ready to help, by calling any of my offices: Topeka – (785) 234- 5966, Pittsburg – (620) 231- 5966 or Washington, D.C. – (202) 225-6601 or visit my website, www.lynnjenkins.house.gov for additional information.
Open Office Hours On December 14th:
On December 14th, I'm hosting open office hours at my Topeka office from 9:00 -10:00 AM. This is an opportunity for me to talk one-on-one with folks from around Eastern Kansas. If you want to arrange an appointment please get in touch with my office at (202) 225-6601. Meetings are open to any 2nd district resident and are arranged on a first come, first served basis.
Roberts Report:
Tragic Paris Attacks
I send my thoughts and prayers to the victims of the recent terror attacks in Paris, their loved ones, and all the people of France who have suffered through this tragedy carried out by ISIS murderers.
As the world mourns for France, we are reminded that the threat of terrorism persists. We must remain vigilant and do everything in our power to keep our communities safe and recognize that ISIS and other terrorist groups represent a very real threat.
I am very concerned about the Obama Administrations handling of the Syrian refugee crisis, especially as there are reports that one of the Paris terrorists came to Europe as a Syrian refugee. Before anyone enters our shores, we need stronger security and vetting measures. Many of our nations governors, including our own Kansas governor, have also told President Obama that national security comes first.
SIGN NOW to Keep GITMO Terrorists Out of Kansas!
In response to the presidents attempts to close Guantanamo Bay and relocate those terrorists to the mainland, I have started a petition to enable you to tell the president that Kansans and Americans do not want terrorists on the mainland especially not at Fort Leavenworth.
In the wake of the recent terror attacks on France, now more than ever, its the wrong time for President Obama to relocate Guantanamo Bay detainees to the United States mainland.
Bringing these terrorists here would paint a target on the American communities that would be forced to house the detainees. Homegrown terrorists, associates of the detainees and those wishing to attack a high-value and symbolic target will now have an opportunity right in our backyard.
Congress again voted last week to explicitly block the transfer of terrorists to the mainland, yet the president threatens to go around Congress, again, to fulfill this senseless campaign promise. That's wrong.
Sign the petition by clicking the image below to show President Obama that he cannot ignore Congress, and the American people, especially Kansans, who have very real fears about this security risk being forced into their communities.
Honoring Our Nations Veterans
Last week, I attended the Johnson County Veterans Day Observance. To all our nations veterans, I offer you my heart felt thank you for a job well done.
Learning About the Latest Precision Agriculture Technology
At Knopf Farm in Gypsum County, I participated in a precision agriculture technology roundtable to learn about the latest technology in the industry including flying an unmanned aerial vehicle and learning about its application on the farm.
Pittsburg State Gorillafest Pep Rally and football game
I also attended the Pittsburg State Gorillafest pep rally where I met with President Scott prior to Saturdays football game.
Celebrating 240 Years of the Marine Corps
The Marine Corps celebrated its 240th birthday last week. As the most senior Marine in Congress, it was an honor to participate in the Marine Corps Birthday Ball in Topeka, as well as a ceremony with the Commandant of the Marine Corps, General Joseph Neller, in Washington.
Governor Sam Brownback Issues Executive Order On Refugee Resettlement In The Face Of Paris Terror Attacks
Topeka – Governor Sam Brownback today signed Executive Order No. 15-07, directing that no state agency, or organization receiving grant money from the state, will participate in or assist in any way in the relocation of Syrian refugees in Kansas. The Governor and Lt. Governor issued the following statements:
Statement from Governor Sam Brownback
"My first priority as Governor is the safety of all Kansans. We must take immediate action to ensure terrorists do not enter the nation or our state under the guise of refugee resettlement. The recent attacks in Paris coupled with terrorist organizations indicating a desire to attack the United States are stark reminders of the dangers every nation faces.
"It is imperative that we take action where the White House has not.
"I have therefore directed all state agencies, departments, boards or commissions not to participate or assist in the relocation of Syrian refugees to Kansas. It is unfortunate that we must take this step to protect the safety of Kansans, but the federal government cannot guarantee that Syrian refugees coming to America would not be part of a terrorist organization seeking to harm our citizens.
"America has always provided a refuge for the oppressed and those who seek freedom. However, we must be sure that we are not admitting terrorists as we try to help the innocents who desire the opportunity for a better life and the basic liberty of religious freedom. Most people seeking refugee status are peaceful individuals looking for a better life. But we cannot allow an influx of Syrian refugees, without any meaningful security checks, while ISIS is promising to infiltrate the refugee process.
"Our resources can be better used to help persecuted Syrians. We must consider whether refugees fleeing the persecution of their home country may be better served by resettlement in a friendly nation closer to their homes. Though America will continue to be a country that defends the oppressed, our allies in the region must also step up to stem the tide of this humanitarian crisis."
Statement from Lt. Governor Jeff Colyer, M.D.
"The security of Kansas families is our highest priority. While we know the vast majority of Syrian refugees are victims of the atrocities in that region, we must put the safety and well-being of Kansans first."
Watch Out For Charity Scams During The Holiday Giving Season ~ Kansas Attorney General Derek Schmidt
The season of giving is upon us. Whether it is selecting the perfect gifts for your loved ones or supporting a favorite cause, the holiday season often has Kansans feeling particularly generous. Unfortunately, scammers also take advantage of this giving spirit by impersonating charitable causes.
The best way to make sure your donations go to a worthy cause is to make a plan ahead of the busiest times of the holiday season. Here are some tips to help you make those plans:
Control your donations. Instead of waiting for a solicitation to come by phone, mail or email, decide ahead of time what organizations you want to support and contact them directly.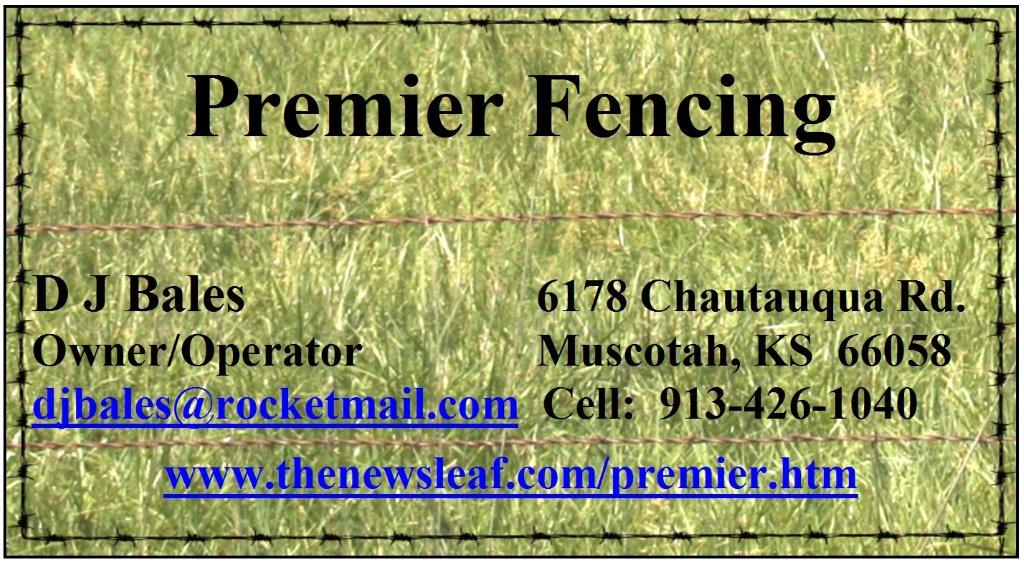 Support local, established charities. While there are many large, international organizations that do great work, your donations can often have a greater impact when they support a cause close to your community, where you can see the results of your donations.
Do your homework. Research the organizations you are considering supporting. Find out how much of your donation goes to support the charitable work of the organization and how much goes to fundraising and overhead expenses.
Make sure the charity is properly registered to solicit donations in Kansas. Most charities soliciting in Kansas are required to register with the Secretary of State's office. You can check to see if the charity is registered by visiting www.kscharitycheck.org. Please note, many religious organizations are not required to register.
Ask if your donation is tax deductible. Not all donations to charities are tax deductible. You can check a charity's status with the IRS at www.irs.gov. When in doubt, double-check with your tax preparer before assuming a donation will be tax deductible.
Document your donation. Make the donation by credit card or check – not cash. If you pay by check, make the check payable directly to the organization, not to the fundraiser soliciting the donation. Ask for a receipt to show the amount of the donation, and if you specified your donation toward a specific project.
If you suspect a charity scam or fraud, you can file a complaint with our Consumer Protection Division online at www.InYourCornerKansas.org or by calling (800) 432-2310. You can also visit our website for more safe giving tips to help you stay safe this holiday season.
Congresswoman Jenkins Applauds Passage of House Bill To Keep Americans Safe
WASHINGTON, D.C. – Today, the House of Representatives passed H.R. 4038, the American SAFE Act of 2015, in a strong bipartisan vote of 289-137. This legislation will pause the influx of Syrian and Iraqi refugees until the Administration implements important vetting and security procedures to ensure ISIL, Al-Qaeda and other terrorist groups do not exploit our refugee program and enter the United States. Congresswoman Lynn Jenkins (KS-02) released the following statement applauding the bill's passage:
"My top priority will always be the safety and security of Kansans and the American people. In these difficult times, our American values teach us compassion, but also common-sense. It is important to do everything we can to protect Americans across our nation. A pause in admitting Syrian and Iraqi refugees until the Administration can ensure the implementation of stringent safeguards is a logical and practical step to maintain the wellbeing of folks in Kansas and across the country."
Items to Note
The legislation would require background checks for any Syrian or Iraqi refugee and certification from the Secretary of Homeland Security, the Director of the FBI and the Director of National Intelligence that the individual did not represent a security threat.
Congresswoman Jenkins Introduces Bill To Stop President's Plan To Close GTMO
WASHINGTON, D.C. – This Thursday, November 19th, Congresswoman Lynn Jenkins (KS-02) introduced a House Resolution making clear that any unilateral action by the President to close the Guantanamo Bay detention center (GTMO) would be illegal and unconstitutional. After introducing the resolution, Congresswoman Jenkins released the following statement:
"In light of recent news that President Obama may use an executive order to unilaterally close the Guantanamo Bay detention center, I introduced a bill making it clear that this action would be illegal and unconstitutional – as stated by his own Attorney General, Loretta Lynch.
"To close GTMO would not only be illegal and unconstitutional, but it would also be in direct opposition to our national security needs. I call on the President to drop his reckless plans of closing GTMO and focus his attention on better securing our nation."
Items To Note:
Attorney General Loretta Lynch told the House Judiciary Committee on Tuesday that the law does not allow the transfer of individuals from Guantanamo Bay to the United States.
(Julian Hattem, The Hill: Attorney general: Law 'does not allow' Gitmo detainees in the US, 11/17/15)
National Defense Authorization Act passes the House of Representatives, with strong bipartisan support, by a vote of 370-58.
(Roll Call Vote #618, http://clerk.house.gov/evs/2015/roll618.xml, 11/05/15)
National Defense Authorization Act passes the United States Senate, with overwhelming bipartisan support, by a vote of 91-3.
(Roll Call Vote #301, http://www.senate.gov/legislative/LIS/roll_call_lists/roll_call_vote_cfm.cfm?congress=114&session=1&vote=00301, 11/10/15)
Fort Leavenworth a possible location for Guantanamo detainee transfers.
(Gordon Lubold, Wall Street Journal: Pentagon Assessing Fort Leavenworth as Possible Site for Guantanamo Transfers, 08/14/15)
President Obama's Attorney General Admits Bipartisan Bill Makes It Illegal To Transfer GTMO Prisoners To US
WASHINGTON, D.C. – Today, the Attorney General of the United States, Loretta Lynch, admitted that it is currently, and would remain, illegal for the Administration to transfer prisoners from Guantanamo Bay, Cuba, to the United States under the bipartisan National Defense Authorization Act (NDAA) – which was sent to the President's desk for signature on Tuesday. This comes after increased efforts by President Obama's Administration to permanently close down the facility. Congresswoman Lynn Jenkins (KS-02) released the following statement reacting to the admission by the Attorney General:
"Despite repeated efforts from President Obama, Congress has consistently followed the will of the American people, on a strong bipartisan basis, and passed laws banning the transfer of any prisoners from Guantanamo Bay to places in the United States, such as Leavenworth. Now the President's own Attorney General has admitted that any prisoner transfer would be illegal, yet they appear to continue to lay the groundwork for such a transfer. At a moment when the very safety and security of our nation is threatened, the President should drop his plans and turn his focus to much needed ideas to better protect Americans, at home and abroad."
Items To Note
Attorney General Loretta Lynch the House Judiciary Committee on Tuesday that the law does not allow the transfer of individuals from Guantanamo Bay to the United States.
(Julian Hattem, The Hill: Attorney general: Law 'does not allow' Gitmo detainees in the US, 11/17/15)
National Defense Authorization Act passed the House of Representatives, with strong bipartisan support, by a vote of 370-58.
(Roll Call Vote #618, http://clerk.house.gov/evs/2015/roll618.xml, 11/05/15)
National Defense Authorization Act passed the United States Senate, with overwhelming bipartisan support, by a vote of 91-3.
(Roll Call Vote #301, http://www.senate.gov/legislative/LIS/roll_call_lists/roll_call_vote_cfm.cfm?congress=114&session=1&vote=00301, 11/10/15)
MISCELLANEOUS PRESS RELEASES
Arkansas River Compact Administration to Meet December 10
MANHATTAN, Kan. – The Arkansas River Compact Administration annual meeting will be Thursday, Dec. 10, 2015, at 9:00 a.m. Central Standard Time at the Clarion Inn, 1911 E Kansas Ave, Garden City, Kan. The meeting will be recessed for lunch and reconvened for the completion of business in the afternoon as necessary.
ARCA administers provisions of the Kansas-Colorado Arkansas River Compact, including operations of the John Martin Reservoir. Topics to be covered at the annual meeting include a review of John Martin Reservoir operations, compliance update, committee reports, and updates from state and federal agencies.
Kansas has three representatives who serve on ARCA, including David Barfield, chief engineer of the Kansas Department of Agriculture's Division of Water Resources; Randy Hayzlett, Lakin; and Hal Scheuerman, Deerfield.
ARCA's operations, administrative, legal, and engineering committees will meet on Wednesday, Dec. 9, 2015, at 1:30 p.m. CST at the Clarion Inn.
The ARCA meetings are open to the public. Individuals who require special accommodation should notify Stephanie Gonzales at (719) 734-5367 at least three days prior to the meeting. The meeting agenda will be posted on ARCA's website at http://www.co-ks-arkansasrivercompactadmin.org/http://www.co-ks-arkansasrivercompactadmin.org/
The Kansas-Colorado Arkansas River Compact was negotiated in 1948 between Kansas and Colorado with participation by the federal government. Its stated purposes are to settle existing disputes and remove causes of future controversy between Colorado and Kansas regarding Arkansas River water and to equitably divide and apportion the water between Colorado and Kansas, including benefits arising from John Martin Reservoir.
Kansas State Fair Names New General Manager
HUTCHINSON, Kan. – The Kansas State Fair Board announced today, Nov. 20 that Susan Sankey has been named general manager of the Kansas State Fair (the Fair). Sankey brings extensive experience in nonprofit leadership and the animal agriculture industry to the position where she will succeed Denny Stoecklein who resigned earlier this year.
During the 2014 and 2015 fair seasons, Sankey served as the Director of Competitive Exhibits for the Kansas State Fair. In this role, she oversaw activities of 27 departments that comprise the Competitive Exhibits department, led a staff of two administrative assistants, department superintendents and show managers, and more than 200 of the Fair's approximately 550 part‐time seasonal employees, and collaborated with the Grand Drive Committee to provide recognition and support for 4-H and FFA exhibitors participating in youth livestock shows. She participates in a network of professionals among national and international fair associations, and works with donors and sponsors for continued improvements to livestock shows and other competitive exhibits.
"The Kansas State Fair celebrates a long history, and I'm excited to be a part of its continued success," said Sankey. "Being a part of the Fair is a great way to give back to the community of Kansas by celebrating our deep heritage and the future of agriculture, industry and culture. I look forward to working with a great team – dedicated and seasoned staff, volunteers, sponsors, loyal fairgoers – who are the heart of the Fair and its legacy to Kansans."
Sankey has served in quality assurance leadership roles in animal agriculture and prior to the Fair as executive director of the Rice Community Healthcare Foundation. In addition, she has served on local, state and national boards and committees.
Coming off a record-breaking year for attendance at the Fair, Harmon Bliss, Kansas State Fair Board president, says the board was looking for the best candidate to effectively lead the state's largest-single event into the future and represent the Kansas State Fair at a local, state and national level.
"The Kansas State Fair has a long, stable, and rich tradition in promoting and showcasing agriculture, our state's largest industry, with both entertaining and educational experiences," said Bliss. "When the fair board interviewed candidates, we were looking for someone who could add to that tradition, and we believe Susan has the right skills and talents to do that."
As general manager, Sankey will lead all activities related to the Kansas State Fair and non-fair events held on the 280-acre fairgrounds. She will also represent the fair, a standalone state agency, at public and agriculture industry organizations as well as at government agencies and the state legislature.
The Kansas State Fair Board met at 1:30 on Nov. 20, 2015, to vote and confirm the hiring of Sankey.
Sunflower Community Action granted $200,000 from The Kansas Health Foundation for "Thirsty for Health" water project
Initiative To Improve Low-Income Kansans Access To Clean, Safe Drinking Water
Wichita, KAN. – Sunflower Community Action has received $200,000 in funding from the Kansas Health Foundation to increase low-income Kansans' consumption of safe, affordable tap water while decreasing the consumption of sugary drinks which are linked to obesity in children and adults.
Drinking water is critical to prevent chronic disease, preserve and improve oral health, and for cognitive development in growing children. Yet, many communities struggle to provide their residents with clean, safe drinking water. And, it may not be easily accessible to Kansans where they live, work and play.
The Thirsty for Health project has two major components: research and building a pro-water coalition. The initial emphasis is on gathering data by canvassing Kansas low income neighborhoods. The 2016 canvass will knock on 30,000 doors and leave an educational door hanger, talk with 9,000 people, and survey 3,000 people in order to establish a baseline of low income communities' beverage consumption attitudes and practices, and identify barriers to drinking tap water. A canvass in 2017 of those surveyed and educated by the project will measure changes of attitudes and practices since Sunflower's first contact in 2016.
Sunflower will also build a coalition of public health stakeholders who will meet quarterly 2016-2018 to share knowledge and create strategies that will encourage the consumption of more tap water and less sugary drinks. These stakeholders will be energized by interaction with one another and by the survey-based information that SCA will provide. The results of the two surveys and the recommendations of the water stakeholder coalition will be publicized by press conferences and earned media including Sunflower's new community radio station, KSUN 95.9.
"Sunflower Community Action is thankful to have received $200,000 from the Kansas Health Foundation in order for us to complete this important work. Drinking water is important and we must do more to educate our communities on the necessities and benefits of consuming it," said Djuan Wash, Sunflower Community Action Director of Communications.
Through the Improving Public Health through Access to and Consumption of Water Initiative, the Kansas Health Foundation is funding organizations across the state that will improve health outcomes by improving Kansans' access to safe drinking water.
"Water is essential to life and a healthy, prosperous Kansas," said Jeff Willett, Kansas Health Foundation Vice President for Programs and Policy. "These grants will help organizations improve public health by making clean drinking water readily available to more Kansans."
Kansas Soybean Expo to Mark 35 Years With Free Registration
Kansas soybean farmers and their industry partners will gather Jan. 6, 2016, in Topeka for the Kansas Soybean Expo. The Kansas Soybean Association (KSA) organizes the annual event, with checkoff funding from the Kansas Soybean Commission (KSC), to coincide with the Topeka Farm Show.
To commemorate the Expo's 35th installment, there will be no registration fees this year. The organizers also have introduced a logo for the event, which returns to the Capitol Plaza Hotel's Maner Conference Center at the Kansas Expocentre.
Registration and exhibits open at 8:30 a.m., with the program scheduled from 9 a.m. to 4 p.m. A reception with KSA and KSC leaders will follow.
The welcome will come from KSA President Raylen Phelon, Melvern, and KSC Chairman Dennis Gruenbacher, Andale. The opening session will offer checkoff-partner updates from Bridget Owen, executive director of the Soy Aquaculture Alliance; John Hinners, assistant vice president for industry relations at the U.S. Meat Export Federation; and Don Scott, director of sustainability for the National Biodiesel Board.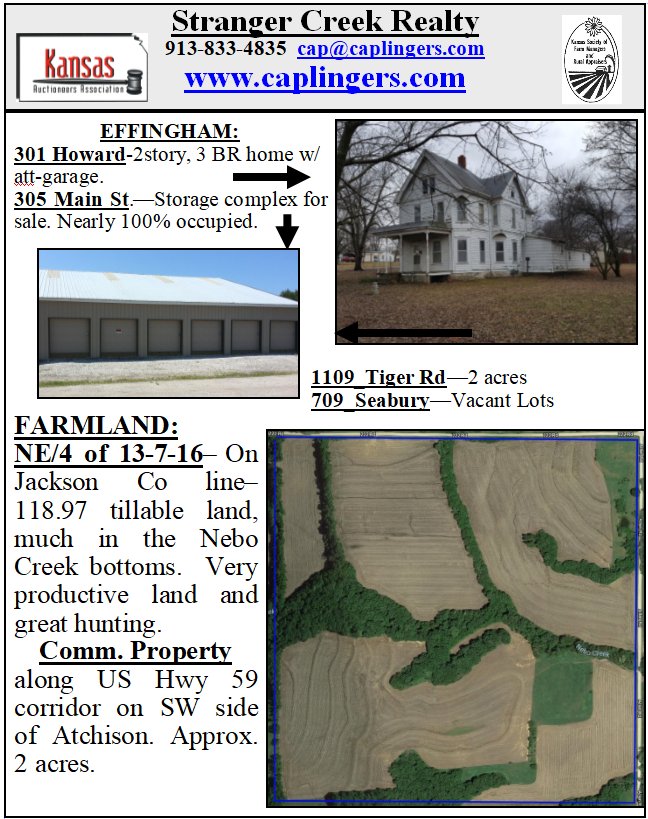 Evelyn Browning Garriss and James Garriss from Browning Media, based in Las Vegas, Nevada, will present the keynote address, "Changing Climate and the Effect on the Soybean Industry."
Browning Garriss is a historical climatologist who advises everyone from Texas cattle raisers and Midwestern utilities to international banks and investment firms about what the coming season will bring. She has spent more than 35 years explaining the changing climate's effects on economic and social trends. Editor of The Browning Newsletter, she also has authored or co-authored five books about water supplies, agriculture, business and terrorism.
Garriss is the third generation in the business, bringing a new sense of direction in historical climatology and a fresh economic perspective. With an academic background in international business, he is a writer, editor and researcher for Browning Media, helping to present accurate climatological projections for myriad U.S. and international agricultural, financial, insurance and energy companies.
After the keynote, participants will be able to attend two of three K-State Research and Extension breakout sessions. Dorivar Ruiz Diaz, Ph.D., associate professor of soil fertility and nutrient management, will offer "Fertilizing for $8 Soybeans." Brian McCornack, Ph.D., associate professor of entomology, will lead "MyFields Resources." Doug Shoup, Ph.D., Southeast Area agronomist, will present "Cover-crop Effects on Crops and Weed Suppression."
Eric Atkinson, agriculture director for the K-State Radio Network, will be master of ceremonies at the luncheon. KSA and KSC will present awards and recognitions, including the DuPont Young Leaders and the Kansas Soybean Yield and Value Contests winners. Kansas Attorney General Derek Schmidt, J.D., will speak about legal issues affecting Kansas agriculture.
Phelon then will preside over the association's annual meeting, which will include the approval of policy resolutions and the board of directors elections.
The afternoon's customary Planning for the Future session will bring Andy Shissler from S&W Trading in Downers Grove, Illinois, to present a market outlook. After growing up on a farm near Elmwood, Illinois, he graduated from the University of Illinois at Urbana-Champaign and started his grain-marketing career as a merchandiser with Archer Daniels Midland Co. in 1998. Since then, Shissler has helped Midwestern farmers market crops. He also makes regular appearances on the U.S. Farm Report and AgDay TV programs.
A complete, detailed agenda and the preregistration form are available at http://KansasSoybeans.org/expo on the Web or by calling 877-KS-SOYBEAN (877-577-6923). Those who preregister by Dec. 31 will have a chance to win the early-bird gift basket, which will be given away at the luncheon.
More Than 1,000 Kansas Students To Receive Loan Forgiveness
TOPEKA – (November 16, 2015) – More than 1,000 Kansas students will receive more than $1 million in student loan forgiveness under the terms of a settlement reached today with Education Management Corporation (EDMC), Kansas Attorney General Derek Schmidt said.
EDMC, based in Pittsburgh, Pa., operates 110 schools in 32 states and Canada, including Brown Mackie College in Salina and Lenexa, and The Art Institute in Kansas City, Kan.
The agreement with attorneys general in 39 states plus the District of Columbia mandates added disclosures to students, including a new interactive online financial disclosure tool; bars misrepresentations to prospective students; prohibits enrollment in unaccredited programs; and institutes an extended period when new students can withdraw with no financial obligation.
Nationwide, the agreement requires the for-profit college company to forgive $102.8 million in outstanding loan debt held by more than 80,000 former students.
After receiving numerous complaints from current and former EDMC students, state attorneys general initiated a multistate investigation in January 2014. Attorneys and investigators reviewed consumer complaints, reviewed company documents, and interviewed former EDMC employees.
"Our investigation revealed how EDMC lured prospective students into its programs, and how many students left the program with unfulfilled promises and oftentimes tremendous debt," Schmidt said. "This agreement addresses concerns about the company's business practices and puts in place new transparency and accountability."
As part of the agreement, EDMC does not admit to the conduct alleged by attorneys general.
Those who will receive automatic relief related to outstanding EDMC institutional loans must have been enrolled in an EDMC program with fewer than 24 transfer credits; withdrew within 45 days of the first day of their first term; and their final day of attendance must have been between January 1, 2006, and December 31, 2014. Eligible students will receive a letter from EDMC within 90 days advising them that EDMC will no longer attempt to collect student debt forgiven under the terms of this settlement.
The agreement is expected to provide an average of $1,370 per person in loan forgiveness.
Today, EDMC also agrees to pay a $95 million settlement of a separate federal whistleblower lawsuit under the False Claims Act. In that case, brought by the U.S. Department of Justice on behalf of the Department of Education, the government alleged that EDMC illegally paid incentive-based compensation to its admissions recruiters tied to the number of students they recruit.
A copy of the Kansas consent judgment, filed today in Shawnee County District Court, can be found at http://1.usa.gov/1lrCUBB .
WILDLIFE AND PARKS REPORTS
KDWPT Has Perfect Gifts for Outdoor and Travel Enthusiasts
PRATT – Perhaps it's your Hunter-Husband, Trail-Trekking Teen, or maybe it's your Birdy Brother-In-Law – whoever it may be, we've all got that one person who is simply hard to shop for. If you're looking for a unique holiday gift that won't empty your wallet in one fell-swoop, the Kansas Department of Wildlife, Parks and Tourism's Outdoor Store has just the gift. From compact guides on Kansas birds and DVDs on puddle ducks, to youth glow-in-the-dark sasquatch shirts and hats for all seasons, you're sure to find a memorable and affordable gift that can't be bought at a chain store. And you can buy with peace of mind knowing your purchase promotes Kansas outdoors.
Looking for a meaningful gift that will bring joy throughout the year? Give a one-, two- or three-year subscription to Kansas Wildlife & Parks magazine. The bimonthly, full-color publication is chock full of stunning wildlife photography, hearty recipes, and up-to-date information on the latest happenings in Kansas outdoor recreation. Or, how about giving the gift of engaging travel articles and info on the best eats in Kansas! magazine?
Visit ksoutdoors.com/outdoor-store today to order outdoor gifts and Kansas Wildlife & Parks magazine. Visit travelks.com/ks-mag/ to subscribe to Kansas! magazine. Order now to ensure your gifts arrive in time for the holidays.
State Competition Tests Students' Plant and Animal Knowledge
PRATT ­­– Think you know Kansas' flora and fauna inside and out? Would you be willing to put your knowledge to the test? Seventy-nine students from 12 schools across the state did just that during the 17th Annual Kansas ECO-Meet State Finals competition on November 5, and the results were impressive. Held at the Camp Wood YMCA, near Elmdale, the ECO-Meet tested students' knowledge via a wetlands and aquatic ecosystems test, invertebrates test, live plant scavenger hunt, and an interpretive event.
To compete at the state level, students had to qualify at one of seven regional competitions held in September and October at Milford Nature Center, Lakewood Discovery Center, Dillon Nature Center, Wilson Lake, Great Plains Nature Center, Southeast Kansas Education Service Center, and Ernie Miller Nature Center.
At the state competition, a total of 21 teams participated, along with six students who qualified as individuals in the two test events. Schools represented at the state competition included Clay Center, Goddard, Goessel, Inman, Maize, Miltonvale, Nickerson, Pike Valley, Pratt, Salina South, Shawnee Mission South, St. Mary's-Colgan of Pittsburg, Tescott, Tonganoxie, Wakefield, and Wilson.
2015 Kansas ECO-Meet State Finals Results are as follows:
Overall Team
1st – Shawnee Mission South High School Team A: Megan Jenkins, Joe Petty, Kara Pringle and team coach PJ Born - $300/student scholarships awarded.
2nd – Goddard HS: Sarah Tomtschick, Clara Towey, Brooke Wentz, Brooke Wetta and team coach Marylee Ramsey - $200/student scholarships awarded.
3rd – Wilson HS Team A: Anna Criswell Aaron Dlabal, Trey Fink, Kyle Goldwater and team coach Melanie Falcon - $100/student scholarships awarded.
Individual Events
Invertebrates
1st – Joe Petty, Shawnee Mission South High School A - $200 scholarship
2nd – Kara Pringle, Shawnee Mission South High School A - $100 scholarship awarded.
Wetlands/Aquatic Ecosystem
1st – Joe Petty, Shawnee Mission South High School A - $200 scholarship
2nd – Aaron Dlabal, Wilson High School A - $100 scholarship awarded.
For more information on the Kansas ECO-Meet, and to find out how you can get involved, visit www.kansasecomeet.org or contact program coordinator Mike Rader at mike.rader@ksoutdoors.com or (620) 672-0708.
Join #OPTOUTSIDE And Visit a Kansas State Park On Black Friday
PRATT – Hiking, biking, or just relaxing and enjoying the fall weather at a Kansas state park is the perfect way to spend time with family over the holidays or decompress after an intense Black Friday shopping spree. REI, a Seattle-based outdoor recreation and sporting goods giant, is going to close on Black Friday and pay its 12,000 employees to spend the time outdoors. You can join this movement to spend time outdoors by visiting a Kansas state park on Black Friday or any other day, and while you may not get paid, you could win a pretty neat prize.
Anyone who visits a Kansas state park on Nov. 27 this year will have the opportunity to win a free night's stay in a Kansas state park cabin. Simply post a picture of you or your family at one of the 26 Kansas state parks on Black Friday and post it to Instagram or Twitter with the hashtag: #myksstatepark. You'll be automatically entered into a drawing for the free cabin stay.
Learn more about Kansas state parks at ksoutdoors.com/State-Parks. All state parks are open throughout the year, although water is available only at camping areas with frost-free hydrants during the winter. Facility updates, locations and reservations can all be found on the website. Visiting a state park on Black Friday is really a win/win because even if you don't draw a free cabin stay, you'll spend time outdoors with family in a healthy activity.
Game Wardens Seek Public Assistance in Poaching Cases
PRATT – If you've ever seen a photo of a poached deer, chances are you wish you hadn't. The sad reality is countless numbers of big game animals are illegally killed in Kansas each year. While Kansas Department of Wildlife, Parks and Tourism game wardens make every effort to solve these cases, lack of evidence often leaves criminals unpunished. The good news is, you don't have to be a game warden to play a significant role in helping solve a poaching case.
Operation Game Thief (OGT), 1-877-426-3843, is a toll-free line available 24/7, 365 days a year, where citizens can anonymously report wildlife-related crimes. Once a call has been placed, the message is relayed to the game warden nearest the violation.
If you suspect you are witnessing a wildlife crime do not confront the suspects. Pay attention to detail so you can provide as much specific information as possible when you call OGT. Information such as vehicle model and color, license tag numbers, descriptions of people involved, location, and the time the incident occurred will help game wardens find the poachers.
OGT calls have resulted in numerous arrests and convictions on violations ranging from deer poaching to public lands vandalism. In many cases, poachers have been arrested within minutes of the call. If you think picking up the phone can't make a difference, think again. Those who commit wildlife crimes aren't just stealing from the land, they are stealing from us all. Help bring them to justice by calling OGT at 1-877-426-3843.
Women and Youth Invited to Celebrity Pheasant Hunt Dec. 12
GLEN ELDER ­– Women and youth ages 11-16 are invited to the 18th Annual Youth and Women's Celebrity Pheasant Hunt at Waconda Lake on Saturday, December 12 beginning at 7:15 a.m. This special hunt is geared toward providing a comfortable and positive hunting environment for new and inexperienced hunters. To be selected for one of the 40 slots available for this hunt, contact the Glen Elder Area Office at (785) 545-3345 by Thursday, December 3.
Event festivities will begin with a hunters' breakfast in the Hopewell Church basement at Glen Elder State Park, followed by a pre-hunt safety discussion before participants are divided into hunting groups. Hunters, guides, and mentors will then head out to various refuge areas around Glen Elder Reservoir where only a very limited amount of hunting is allowed. Parties will hunt through the morning and early afternoon before breaking for lunch, courtesy of the Waconda Lake Association.
A unique aspect of this event is that participants will get to interact with and hunt alongside a few Hero-celebrities who have been invited to serve as hunting mentors. Event celebrities range from former professional athletes and TV personalities to military personnel who have recently returned from deployment.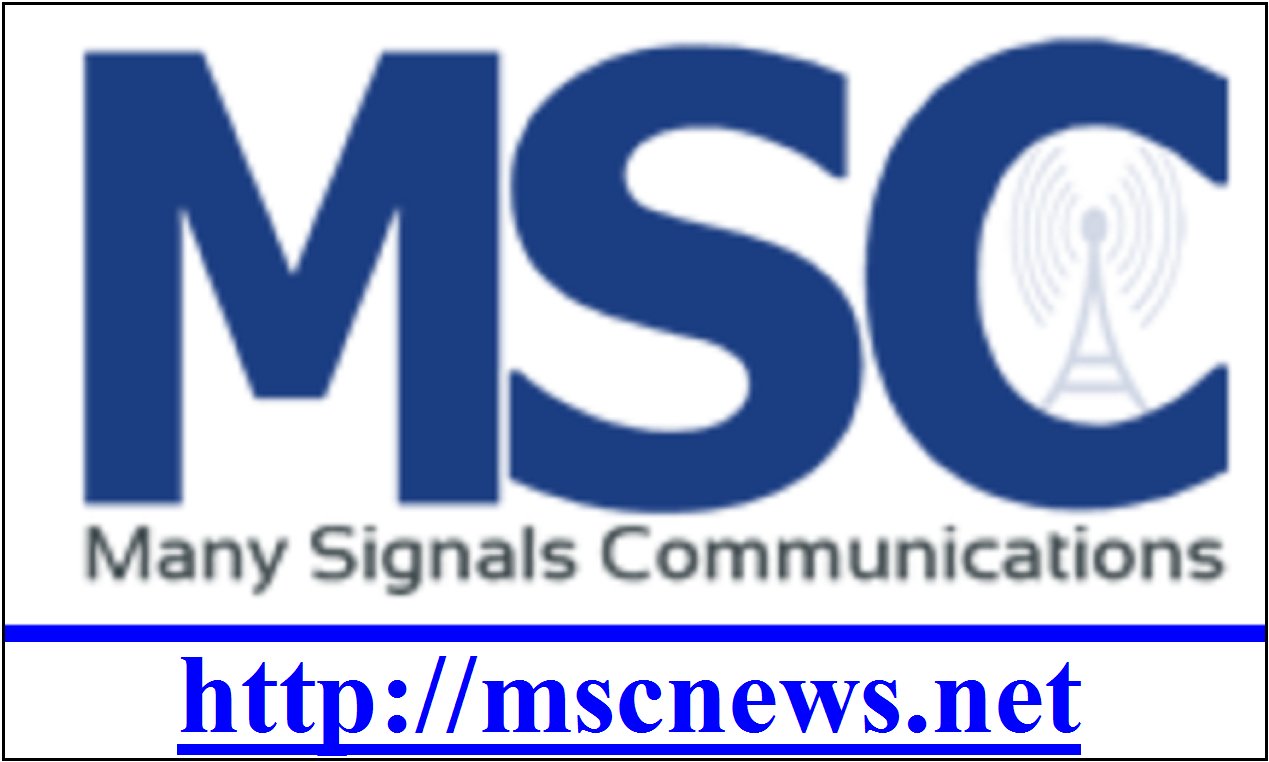 In addition to field time, trap shooting stations will be set up for hunters wanting to refine their shooting skills.
All participants will receive a commemorative t-shirt, and each youth hunter will receive an additional gift courtesy of sponsors.
A hunters' banquet will be held in the evening. All participants are invited to attend and will be asked to RSVP when they sign up for the hunt.
For more information or to volunteer as a mentor for this event, contact Chris Lecuyer at (785) 545-3345.
HISTORY IS FUN ~ Robert D. Caplinger
Old news from the 1936 Issues of Effingham New Leaf
HISTORY FROM OBITUARY OF N. E. HAWK. "N. E. Hawk died Wednesday, August 26, 1936.
"Noble Hawk, was born at Bakersville, Ohio, April 1, 1865. He came to Grinnell, Iowa, with his parents, the late Mr. and Mrs. Daniel Hawk, when he was 5 years of age. When he was 8 years of age, the family located near Effingham and this locality has since been his home.
"Mr. Hawk and Miss Emma Knight were married in the parlor of their present home, where they moved from their farm, then the home of her parents, the late Mr. and Mrs. Caleb Knight.
"To Mr. and Mrs. N. E. Hawk were born three children, Cloyes, of Colby, and Mrs. Mark Cooper, northwest of Effingham, survive. In addition to his widow, children and four grandchildren, Mrs. Rex Rogers, of Kansas City, Claude Cooper, Gerald and Jackie Hawk, a sister Mrs. Carl Stever, brother Frank Hawk, both of Effingham and another brother, Vin Hawk, of Lawrence, are left to mourn his loss.
A.C.C.H.S. 1936-37 SCHOOL TERM BEGINS. "The A.C.C.H.S. enrollment is 225, the largest in the history of the school at the beginning of the term, with prospects of more students enrolling in the near future."
HISTORY FROM OBITUARY OF TOM JOHNS. "Tom Johns, who for many years was a contractor and lived in Effingham, died Saturday evening at Bethany Hospital, in Kansas City. He was 79 years of age.
"Mr. Johns, a native of Wales came to the United States 52 years ago. He learned the building trade in the old country and was a builder in Wales for several years.
"After coming to this country he settled and was the builder of the second Atchison County High School building. He married Mrs. Orilia Jewel, of Effingham. About 25 years ago the Johns moved to Atchison, where he built many buildings, among the number their own home and Memorial Hall. Two years ago Mr. and Mrs. Johns sold their home in Atchison and moved to Kansas City to be near Mrs. Johns' daughter, Mrs. Albert Maxon. Both Mr. and Mrs. Maxon (Edna Jewel) attended A.C.H.S. around thirty five years ago.
"Mr. Johns was buried in a family vault in Effingham cemetery."
THIRD ANNUAL MEETING OF COMPANY "B" 137th INFANTRY. Ben Good, Louie Candreia, Chester Stirton, of Effingham; Ralph Edson, Ralph Stirton, Gilbert Brun, Frank Conner and Roy Lewis, of Muscotah, were among the sixty-five buddies who got together in Horton to renew old friendships.
"This is the third annual reunion of former members of Company "B" 137th Infantry. Organization of the infantry was in 1914 and was called Company B, First Infantry, Kansas National Guard. Later in 1917, it consolidated with the Holton Infantry to form Company B, 137th Infantry."
HISTORY FROM OBITUARY OF WILLIAM B. LOVELACE. "Wm. B. Lovelace, Atchison County pioneer, died Thursday morning, at his home south of Muscotah. He was 84 years of age.
"Mr. Lovelace was born in Rochester, N. Y., April 28, 1858. His parents, Mr. and Mrs. Daniel Lovelace, removed their family to Kansas in 1859. They came up the Missouri River to Atchison by steamboat and journeyed to Monrovia by ox team. They located at Monrovia but afterwards pre-empted the farm now owned by F. M. Pratt. It was on this farm that William Lovelace grew to manhood.
"January 5, 1879, Mr. Lovelace married Miss Martha A. Raasch, daughter of Mr. and Mrs. William Raasch of the Muscotah community.
"In 1880, the couple purchased the present Lovelace farm where they have resided continuously."
HISTORY FROM OBITUARY OF CHARLES SHELL. "Charles Shell died Thursday October 10, 1936 at his home at Severy.
"Mr. Shell was born on a farm near Weston, Mo., January 13, 1845. He was 91 at the time of his death. On October 24, 1878, he was married to Miss Missouri Ann Noffsinger, at the home of her parents, the late Mr. and Mrs. Peter Noffsinger, southeast of Effingham. Mr. and Mrs. Noffsinger were well known pioneers and the Noffsinger School district was named for the family.
"Mr. Shell is survived by eight children, H. B. Shell, J. W. Shell, Severy; C. F. Shell, Hutchinson; G. L. Shell, Ft. Collins, Colo.; E. P. Shell, Lyons; Mrs. Bessie Noakes, Wenoka, Okla.; Mrs. Wilhelmina Gregg, Severy; Mrs. Nina Orendoff, Benedict."
FAMOUS PERSON IN TOWN. "Major Walter Woods, former United States Treasurer, and now at the U. S. customs department at Washington D.C., came Thursday to visit his sister-in-law, Mrs. D. H. Woods. Friday, they went to Onaga to visit Joe Woods. Major Woods went to Concordia, his old home, Tuesday to vote. Major Woods makes the trip every Presidential election."
KANSAS HAS A NEW GOVERNMENT AS A RESULT 0F THE ELECTION. "The coming session of the legislature gives promise of being one of the most interesting legislative sessions Kansas has had in many years. Walter Huxman is the fifth Democrat to sit in the Governor's office in the seventy-five years of statehood.
"The legislature is Republican by working majorities in both branches. The Republicans will have four or five majority in the Senate and ten or twelve in the House."
A.C.C.H.S. CORNSHUCKS. "There are some unusually good articles published in this month's issue of the A.C.C.H.S. Cornshucks. With the permission of Miss Ruth Batchelder, teacher of Journalism and the editorial staff, the New Leaf will print some of them. The staff is composed of Hope Hunn, Isabel Wilde, Tom Critchfield, Marguerite Chrisp, Ira White, Verna Robbins, Junior Hinz, Pauline Hawk, Harry Kreider, Mary Jo Linscott, John Crawley, Wendell Botkin, Wilda Hawk, Mabel O'Brien, Florine Winder and Mildred Wilde."
A WILD RIDE. "Some of the exciting auto spills you see in the movies have nothing on the episode Joe Benjamin, Junior Davies, Milton McClure, Arthur and Johnnie Potts, 10 to 12 years old, experienced Saturday evening. The Potts youngsters took out their dad's auto and invited their friends for a ride. The course they took was by no means straight, due to Arthur's inexperience as a driver. They jumped a ditch near the Mrs. Melissa Gault home, tore down two fence posts, and went through a woven wire fence to land the car right side up. Just before the final landing Junior and Milton jumped out of the car. Joe was thrown out on his head, but the Potts brothers were equal to the 'boy' who stood on the burning deck, whence all but him had fled.' Fortunately none of the lads were injured in any way, but some of the women who saw the performance were nearly frantic."
EVERGREEN CEMETERY? "Some years ago it was suggested the cemetery at Effingham be called Evergreen, and so it was, but not officially. The charter and all the records are being kept as The Effingham Cemetery Association."
DO YOU WANT YOUR ISSUE OF THE NEWSLEAF MAILED TO YOUR HOME OR BUSINESS? SUBSCRIPTIONS ARE NOW AVAILABLE AT THE RATE OF $42.00 FOR 1 YEAR.
To subscribe send your check to: The Newsleaf; PO Box 209; Effingham, Ks. 66023.
———————————————
Full time help wanted for Jackson Farmers' locations in Atchison County. Must have or be able to obtain a CDL. Benefits include health, retirement, 401K, and life insurance. Contact Dave Lanter at 300 W Broadway, Lancaster, KS 66041, 913-874-2510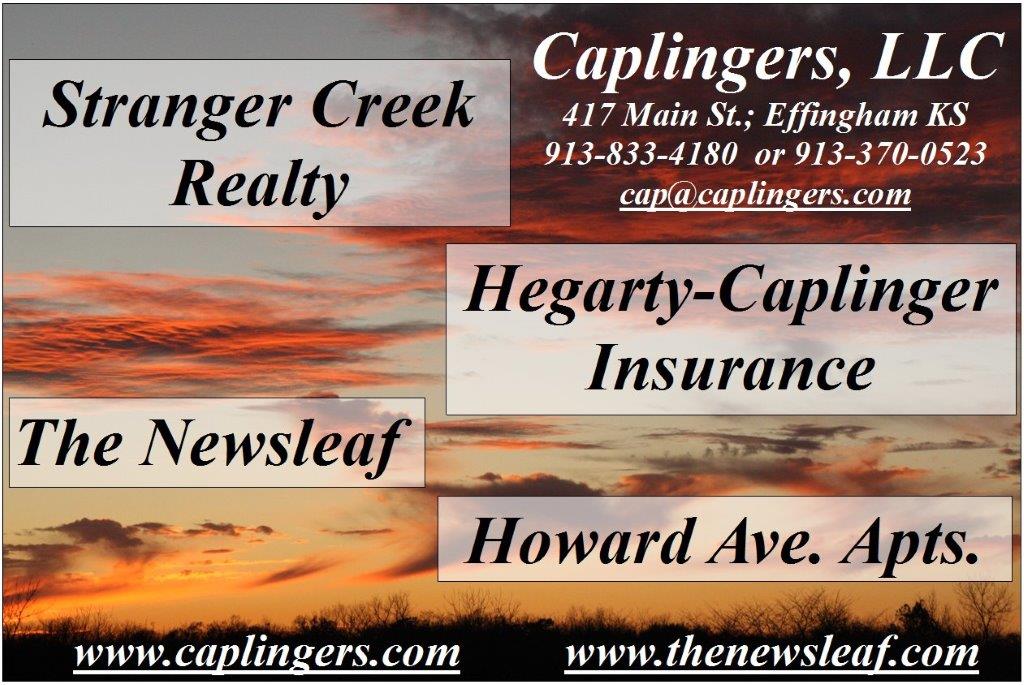 Can you identify the place or persons in the photo? (Maybe just the year might be good)
Last issue was Dorothy "Hawk" Ellerman.
LAST WEEK
Problems with this web site contact cap@thenewsleaf.com Last updated 11-24-2015
<![if !vml]>
<![endif]>