You are our Visitor
The April 26, 2016 Edition
of
The Newsleaf
Vol. 13 Issue 17
BETWEEN THE ISSUES
FRONT PAGE
BAPTISMS CELEBRATED
Sunday morning last, five babies were baptized in the Effingham Union Church by Pastor Jeff Cochran. They were Tristan Edward, son of Lacey and Jonathan Bozarth of Topeka; Dawson Kirk, son of Megan and Kelly Gracey of Effingham; Harper Mildred and Snyder Howard, children of Lindsey and Ben Hawk of Effingham; and Reylee Rose, daughter of Angie and Kris Seymour of Valley Falls. Grandparents of Tristan are Susan and Rick Sprang, Tony and Rhonda Bozarth and Joe Ledbetter. Dawson's grandparents are Ruth and Kirk Wohlgemuth and David and Elizabeth Todd. Jim and Kathy Hawk and Mark Gaskell and Lisa Gaskell are the grandparents of Harper and Snyder. Reylee's grandparents are Susan and Rick Sprang and Don and Barb Seymour.
Great grandparents in attendance were Duane and Mildred Hawk, who claim all five babies, Jim and Pat Snyder, Clarence and Marjorie Todd, and Don and Mary Claire Wohlgemuth.
Following the services, a family dinner was held in the Ed Building next door. The count was 73 in attendance to celebrate the auspicious event.
HEGARTY RECEIVES APPOINTMENT
Gabriel Hegarty, son of Michael (ACCHS Class of 1978) and Cathy Hegarty of Arvada, Colorado, has been appointed to the U.S. Military Academy at West Point, reporting on June 26, 2016. Gabriel is the seventh of 11 children and was home schooled through high school, achieving a 4.0 GPA (which included two years of classes at a junior college); was first team all-state in Class 3A basketball in Colorado (schools from 300-600 students) playing at Faith Christian High School in Arvada, and an Eagle Scout. He is also the grandson of Angela and the late Eugene Hegarty.
FRANKLIN GRAHAM COMING TO TOPEKA
Evangelist Franklin Graham is stopping in Topeka on his "Decision America Tour 2016" Thursday, April 28 to urge people to pray and vote for Christian values. The tour will take him to every State Capitol Building to speak and pray. Graham will be at the Capitol at noon Thursday on the south steps of the Statehouse, 300 S.W. 10th. Hundreds of evangelical Christians from across Kansas are expected to attend the rally.
"I'm going to every state in our country to challenge Christians to live out their faith at home, in public and at the ballot box," Graham said on the tour's website, "and I will share the Gospel."
He will ask the audience to focus on three things.
First and foremost he says, "I want people to pray for our land and our leaders. I believe that God works powerfully and effectively through prayer."
Secondly he is urging people to go to the polls, not just elect our president but also for local and state elections.
Thirdly, he wants people to engage in the civic process wherever they can. He asks people to think what a huge difference it can make if godly men and women across the nation are elected to local offices. There will be opportunities to positively influence our neighborhoods, communities and schools.
The reason Graham began the Decision America Tour 2016 is because he believes that the first step to turn the nation on to a path of Christian values is prayer .So he invites and encourages all Christians to join him on the Capitol steps Thursday.
Before coming to Topeka, the Decision America Tour will be in Austin, TX, on Tuesday, April 26; and in Oklahoma City, OK, on Wednesday, April 27.
Graham, 63, is president of the Samaritan's Purse relief organization and is the son of famed evangelist Billy Graham, 97.
ALL AROUND US
DAR NEWS
The Atchison Chapter of the Daughters of the American Revolution met on April 9 for the regular monthly meeting.
Donna Parish presented the program on Dr. Joseph Warren and Paul Revere, two Sons of Liberty. Supporting information for her program included The Life of Paul Revere by Jayne E. Triber and Dr Joseph Warren by Samuel A. Forman.
The recent Genealogy Workshop held in Atchison was a great success. Members met with, researched, and provided DAR information to eight prospective members from Atchison and Doniphan communities.
Letters were collected to be included in the DAR GUINNESS WORLD RECORD attempt to send 10,000 letters to active service members in one month's time.
The Mount Vernon Cemetery clean up will be held on May 7 at 9:30 a.m. There will be a flag ceremony at Mount Vernon Cemetery, Atchison and Mount Olive Cemetery, Troy for the Medal of Honor and DAR veteran's graves at each location on May 27 at 1:00p.m.
For additional information on Atchison Chapter DAR please call 785.988.1150.
Carrigan Memorial Golf Tournament Slated
River Cities Community Credit Union is sponsoring its Twentieth Annual Joseph M. Carrigan Memorial Golf Tournament on Saturday, June 11th at the Bellevue Golf Club located at 1713 Country Club Road in Atchison, Kansas. Entry Fee for the tournament is $75.00 per player or $300 per team, which includes green fees, cart rental, prizes, breakfast and a barbeque lunch. Several levels of sponsorship are available.
The tournament is a four-person flighted scramble with tee off scheduled for 9:00 a.m. The winning team will receive a free berth in next year's tournament. All proceeds from the tournament will benefit the Joseph M. Carrigan Scholarship Fund. Joe was well known for his involvement in our community and we honor him by offering a scholarship in his memory.
Scholarships in the amount of $1000 are awarded each year in memory of Joseph M. Carrigan to high school seniors who plan to attend the college or university of their choice. This year's scholarship winners are Haley Donaldson, Makenzie Dougherty and Jacqueline Janorschke.
Seventeen teams participated in last year's tournament on a beautiful day in June. Pictured in the photo are winning team members Todd Evans, Mo Hale, Steve Cooper and Greg Baker. For more information or to sign up for the tournament, contact Bev McConaughey at 913-367-1488.
BUILDING USE EXTENDED
The Effingham Blue Building will continue to be open on Monday through Friday for walkers from 8 AM to 3:30 PM. The plan is for the building availability to be year round.
USD 377 SCHOOL NEWS
WEEKLY SCHEDULE
April 26 Tuesday
ASSEMBLY SCHEDULE
HCC TECH PROGRAM VISIT Time: 9:00 AM to 10:30 AM (Dep 8:30, Ret 11:00) Details: Atchison Vo-Tech
HS BIG 7 TRACK QUAD Time: 4:30 PM (Dis 2:30, Ret 9:15) Details: Royal Valley, 101 E. 1st Street, Hoyt KS 66440
FFA MEETING Time: 2:46 PM to 3:15 PM Details: JSH Room 130
SCIENCE CLUB MEETING Time: 2:46 PM to 3:15 PM Details: JSH Room 121
ACADEMIC ASSISTANCE Time: 3:45 PM to 5:15 PM Details: JSH
DANCE TEAM SKILLS SESSION Time: 5:30 PM to 7:30 PM Details: JSH Gym
April 27 Wednesday
ASSEMBLY SCHEDULE
ASSET TESTING Time: 11:30 AM Details: JSH Library This test is for any sophomore or junior planning to take a HCC class next year.
SENIOR/3RD GR PEN PAL PARTY Time: 2:46 PM to 3:00 PM Details: ES Cafeteria
JV SFB –H- w/PLEASANT RIDGE Time: 4:30 PM (Dis 3:00) Details: 2 JV games @ ACCHS Fields
SCIENCE CLUB PRESENTATION Time: 5:30 PM to 7:00 PM Details: JSH Room 121
DANCE TEAM SKILLS SESSION Time: 5:30 PM to 6:30 PM Details: JSH Gym
AFTER PROM MEETING Time: 6:00 PM Details: Elementary Cafeteria
April 28 Thursday
ASSEMBLY SCHEDULE
7/8 GRADE ACT ASPIRE TEST Time: 8:00 AM to 3:15 PM Details: JSH Gym PE Classes will not be able to use gym.
GOLF @ ATCHISON Time: Tee Time - 1:00 PM (Dis 11:45 AM) Details: Atchison
HS TR HIAWATHA INVITE Time: 4:00 PM (Dis 2:30, Ret 9:15 PM) Details: 600 Red Hawk Dr., Hiawatha KS 66434-2697
TUTOR ZONE Time: 2:46 PM to 3:15 PM Details: JSH Library
HS BSB/SFB –H- w/RIVERSIDE Time: 4:30 PM (Dis 3:00) Details: JSH Fields
ACADEMIC ASSISTANCE Time: 3:45 PM to 5:15 PM Details: JSH
DANCE TEAM SKILLS SESSION Time: 5:30 PM to 7:00 PM Details: JSH Gym
6, 7, 8 GR VOCAL CONCERT Time: 7:00 PM Details: JSH Auditorium
April 29 Friday
ASSEMBLY SCHEDULE
WORK KEYS TEST Time: 1:00 PM Details: JSH Library for students planning to attend HCC Tech 2016-17
HS MATH CLUB MEETING Time: 2:46 PM to 3:15 PM Details: JSH Room 114
HS FORENSICS STATE FESTIVAL Time: 12:00 PM Details: Wichita East High School
DANCE TEAM SKILLS EVALUATION SESSION Time: 5:00 PM to 6:15 PM Details: JSHS Gym
April 30 Saturday
HS FORENSICS STATE FESTIVAL Time: 8:00 AM Details: Wichita East High School
May 1 Sunday
2016 KANSAS GOVERNOR'S SCHOLAR AWARDS PROGRAM Time: 1:00 PM Registration at 12:00 PM Details: Washburn University, Petro Allied Health Ctr., Lee Arena, Topeka, Kansas
May 2 Monday
ASSEMBLY SCHEDULE
BSB/SFB @ NEMAHA CENTRAL Time: 4:30 PM (Dis 1:45, Ret 9:30 PM) Details: 1000 Walnut, Seneca KS 66538
HS TRACK @ PLEASANT-RIDGE Time: 3:45 PM (Dis 2:00, Ret 9:15) Details: 32500 Easton Rd, Easton, KS 66020
HS STUCO MEETING Time: 2:46 PM to 3:15 PM Details: JSH Room 117
ACADEMIC ASSISTANCE Time: 3:45 PM to 5:15 PM Details: JSH
DANCE TEAM SKILLS EVALUATION SESSION Time: 5:00 PM to 6:30 PM Details: JSHS Gym
The Work Keys test for students planning to attend an HCC Technical Program next year will be held April 29, 2016 @ 1:00 PM in the JSH Library.
If you missed the Summer Drivers Ed Meeting but are interested in attending classes this summer you may pick up paperwork in the office.
There is an ACCHS Dance Team Try-Out sign-up on the office counter. Dance Team Skills Sessions will be Wednesday, April 26, from 5:30-7:30, Wednesday, April 27, from 5:30-6:30, and Thursday, April 28, from 5:30-7:00. Dance Team Skill Evaluations will be Friday, April 29, from 5:00-6:15 and Monday, May 2, from 5:00-6:30.
MUSCOTAH NEWS ~ Susan Higley
The newest addition to the city park is a bicycle rack made by Larry Pottorff's metal working class at the Horton High School. Material for the rack was purchased by the Muscotah Outreach in memory of Marilyn Galland. Marilyn was an active member of the Outreach group for many years and is best known for her leadership in preparing the corned beef and cabbage suppers for St. Patrick's Day. The bicycle rack sets on the north side of the community building and is inscribed, "In Memory of Marilyn Galland". Please stop by and check it out. A special thank you goes to the HHS class for a job well done.
Sorry there was no Muscotah news last week. We had a glitch in our e-mail. After a few calls things are working now.
The city council has brought in another dumpster to assist city residents in doing their spring cleaning. The dumpster is not for garbage, but for getting rid of bigger items. Dumping of tires, batteries, hazardous materials are not allowed. The first dumpster filled up in just a few days so a second one was ordered.
The White Way Car Run will be passing through town on Saturday, May 21st. The 100th run was held on May 3, 2014 and the antique vehicles lined the streets of downtown for everyone to view. Biscuits and gravy will be served in the city building on the south side of the street for drivers and spectators. More details will be available later.
NEW BEGINNINGS ~ Jack Albright
THE LAW OF NATURE
(an effort to understand illness)
High on the snow covered mountainsides
the freezing winds fluff deep blankets of snow.
While stealthily below a miracle evolves.
A snowflake melts.
One teeny tiny drop.
Then two.
Then three…thousand…millions!
First a drop.
Then a trickle.
Then a stream; a river;
A FLOOD
Crushing trash and treasure in its wake!
That's the nature
of snow.
Within our bodies are a zillion parts of "rightness."
Then there comes one stealthy bit of "wrongness."
Only one teeny tiny speck.
Then there are two.
Next comes the third…zillion.
First comes a pain or fever,
lump or sign of woe.
Then an horrific deluge of "wrongness"
which is far beyond control.
That's the nature
of human Life.
OPEN AIR MARKET & ART FAIR
Atchison Art Association to Host Fourth Annual Art Fair in Atchison, KS
ATCHISON, Kan. (April 21, 2016)
The Atchison Art Association is hosting the 4th Annual Open Air Fair at the Farmers' Marketplace, 500 Main Street, Saturday, April 30, from 10am-5pm. This all-day event is a European-style, open-air market featuring art, food, and culture. The event will feature booths by Artists/Artisans, Farmers/Growers, Vintage/Repurposed items, Community Organizations, along with interactive booths, live music, and demos from our Artisans.
Our featured artist this year is Corbi Lynn Leslie from Blue Springs, Missouri. Her works are created purely from intuition and manifest multiple styles and techniques that provoke emotion. "From my soul to your wall, each piece I create is a beautiful series of mistakes" says Cori.
Enjoy Artisan demonstrations throughout the day. Brian Palmateer will demonstrate spinning, carding and weaving on looms. The Department of Parks and Forestry will be having a drawing for 6 trees to be given away toward the end of the day. Ronda Crossland, potter and owner of the Artist Box, will have and onsite kiln and demonstrate Japanese-style Raku firing. Learn the similarities in traditional and digital charcoal techniques with Joshua Oxley. Patty Boldridge will demonstrate oil painting. Bring the kids to the D.A.R.E booth for classes on drug prevention. Sign up at the Atchison Farmers' Market booth for one of three $10.00 gift certificates to be given away at 3:00pm. Crooked Post Winery from Ozawkie KS., will offer taste testing from 10am-2pm in addition to selling their wines.
The local talent of guitarist, Dave Chartrand, and Duo~McDee & Tuey kick-start the music at 10am, followed by the Benedictine College talent group, The Sean Anderson Band from 11am-12pm. Gary Senner a singer/songwriter from Overland Park, Kansas takes the stage at noon, followed by Robo Hops, an indie band from St. Joseph, Missouri from 1-2:30pm. Rounding off the day enjoy the clever, country tinged rock n' roll band Tracy Huffman and the Walking Sticks performing songs unique to the ears from 2:30-5pm.
The last day to register as a vendor for the Open Air Fair will be April 20th, so don't delay.. You can find an application form online at hhtp://atchisonart.org., or to request an application via mail by calling 913.367.4278. Deadline for registration without penalty is April 1st, 2016. Questions may be directed to atchisonart@gmail.com.
Everyone is encouraged to come out and experience this unique feast for the senses!
FROM PASTOR AL
One does not need to go with the flow or be important to have impact.
King Solomon's son, Rehoboam, lost ten of the tribes of Israel through poor counsel and obnoxious words.
Determined to start a civil war, he mustered his army of 180,000. Tempers flared. Disaster loomed.
God called on Shemaiah the prophet.
Who?
Exactly.
Shemaiah spoke to the king and his people: "Don't fight. They are your brothers. Go home. God did this."
And they did.
Just be God's person open to His timing and message.
Al Schirmacher
---------------------------------
God's Voice
Sometimes God speaks through step by step rational reasoning.
Sometimes His voice comes through a friend or peer.
Often His words come through the scriptures.
Or through a mix of the above & others.
But occasionally He captures us serendipitously, off guard.
Today held one of those times. A major family decision is pending. There are ramifications and sacrifices in each direction. One consults, one prays, one thinks.
Then, unexpectedly, in a book that is not about the situation, a sentence lit up. The sentence barely fits the context it was written within. It is cited only as an example of the general principle taught.
But it fits my situation to a T.
Is it the voice of God? Is it His answer? I do not know yet, but such will not surprise me.
It needs to be checked by the word, prayer and discussion; but one has the feeling one has been spoken to, even if only to correct an attitude.
And you?
Al Schirmacher
---------------------------------
"But our citizenship is in heaven. And we eagerly await a Savior from there, the Lord Jesus Christ...."
Philippians 3:20 NIV
"Since you call on a Father who judges each person's work impartially, live out your time as strangers here in reverent fear."
1 Peter 1:17 NIV
"All these people were still living by faith when they died. They did not receive the things promised; they only saw them and welcomed them from a distance, admitting that they were foreigners and strangers on earth."
Hebrews 11:13 NIV
"But you are a chosen people, a royal priesthood, a holy nation, God's special possession, that you may declare the praises of him who called you out of darkness into his wonderful light."
1 Peter 2:9 NIV
Strangers - foreigners - citizens of heaven - God's holy nation - do we think of ourselves this way? Or are our minds so tied to our daily existence, to the three score and ten we spend here, to making a living and paying bills and trying to be healthy and happy, that we miss a tremendous truth:
Christians are only passing through, we are ambassadors/not residents.
Let's think on this today, and live accordingly.
Al Schirmacher
---------------------------------
thank you Lord for the
life-giving rains and prior
dry that prepared us
rhythmic gentle rains
whisper rise open window
contemplate enjoy
coyotes howl as rain
eases - even at o dark
thirty songs rising
Al
LETTERS TO THE EDITOR
FARMERS AND RANCHERS CHERISH THEIR LAND ~ John Schlageck, Kansas Farm Bureau
Farmers and ranchers strive to protect our planet each and every day. On April 22, nearly 2 million agricultural producers will celebrate the 45th observance of Earth Day with the rest of us who live in this country.
Like each day's sunrise and sunset, some take this land for granted. Conservation of our planet can be a struggle because some regard the land as a commodity that belongs to them. Others see this earth as a community to which they belong.
Farmers and ranchers belong to this second category. They love, care for and respect the land. Ag producers adhere to an ethic that enlarges the boundaries of our community to include soils, waters, plants, trees and animals – collectively – the land.
The fondest wish of farmers and ranchers is to pass their land on to their children. They work years to leave a legacy of good land stewardship.
There is no other way for land to survive the impact of technology and the demands put on it by man. Let us never forget that while our land yields fruits, vegetables and grains, it also yields a cultural harvest – one we as inhabitants all share and must nurture.
Today, less than two percent of our population makes its living directly from the land. Middlemen, countless machines and sophisticated technology separate those who do not work the land from this valuable resource. Many have no vital relation to the land. To others the land is viewed as the space between cities on which crops and grass grow or cattle graze.
As we celebrate Earth Day this April 22, let's remember land use is not solely an economic question. Let's remember it in terms of what is ethically and aesthetically right, as well as what is economically expedient.
The future of our land and its viability hinges on investments of time, forethought, skill and faith, rather than only investments of capital. We have continually modernized our farm equipment, plant foods, pesticides and other production inputs and we are proud of the abundance of the crops we produce.
We can never throw away these tools that have provided so much for so many. On this Earth Day, let's renew our commitment to harmony with our life-giving land. Let's once again reaffirm our commitment to always hold sacred the land.
This Earth Day, renew your pledge to the earth as a community to which you belong. Nurture, love and respect this land that includes soil, water, plants, trees and animals.
John Schlageck is a leading commentator on agriculture and rural Kansas. Born and raised on a diversified farm in northwestern Kansas, his writing reflects a lifetime of experience, knowledge and passion
GOVERNMENTAL NEWS
Unapproved Minutes of the Tuesday, April 19 Meeting of the Atchison County Commission
Pursuant to the law, the board met in regular session at 1:00 pm on the 1st floor of the courthouse with Chairman Bill Pohl calling the meeting to order, along with Commissioners Jeff Schuele and Eric Noll present. Pat Henderson, County Counselor, attended with County Clerk Pauline M Lee recording the minutes.

Board recited the pledge of allegiance before the meeting.
Minutes of April 12th were reviewed, Commissioner Schuele said at end of page 1 that they discussed making county facilities tobacco free also and changing chipper to chip spreader on page 2 paragraph 6, Commissioner Schuele made the motion to approve as corrected with Commissioner Noll second and Chairman Pohl calling for a vote, all voted aye, motion carried, 3-0.
Committee Reports: Commissioner Schuele attended the Chamber board meeting on Wednesday, Chamber is taking over the trains, still having discussion with city commission on tourism.
Chairman Pohl said he will have a JCAB meeting on April 28th in Leavenworth, and Project Concern meeting next month.
Commissioner Noll said he missed the Joint Communication meeting but did attend the NEKES meeting, discussed property in flood plain.
At 1:15 pm board met with Dick Loch, Memorial Hall Trustee, Mr. Loch turned in his resignation from the board effective on the appointment of a replacement, in Mr. Loch's resignation letter he recommended the appointment of Terry McKinney in his place on the board, Chairman Pohl said he would go with recommendation.
Commissioner Schuele made a motion to accept Mr. Loch's resignation to the Memorial Hall Trustee board and to appoint Terry McKinney upon Mr. Loch's recommendation to take his place on the board, Commissioner Noll second with Chairman Pohl calling for a vote, all voted aye, motion carried, 3-0.
Clint Smith appeared before the board again concerning bridge near his property.
Chairman Pohl told Mr. Smith that county did not commit to fixing the bridge, Mr. Smith said that he was landlocked. Chairman Pohl said that they were writing letters to both landowners that the county would give the bridge in current condition and that they would have to accept full responsibility for the bridge and if they didn't want to it would be torn out. Mr. Smith asked about putting tubes in, Commissioner Noll said Mr. Smith would have to go to KDHE on permits, Mr. Smith asked other questions and Pat Henderson, County Counselor told Mr. Smith that he would have to check with his attorney on the matter.
1:30 pm Peggy House, Administrator of the Atchison Senior Village appeared and did a monthly update, Peggy told the board that they just got finished on a fire survey, it was a good survey and there are a few things that they will have to fix.
She told the board that she is taking a few vacation days in May and last week in June. She also told the board that her bookkeeper is leaving and is in the process of hiring. Still waiting on information back from Attorney General on Vandiver trust setting up a board.
Seth Howard, Road and Bridge Superintendent with a purchase order to fix the read end in the Kenworth 1984 dump truck, total estimated cost $4800.00, Commissioner Noll made the motion to approve request as presented with Commissioner Schuele second with Chairman Pohl calling for a vote, all voted aye, motion carried, 3-0.
Seth said he talked with Delores Servaes, Mt Pleasant Township Trustee concerning road around Cargill, they are not going with road changes, will put down dust control, do not have enough money to do any changes.
Seth also asked Pat Henderson, County Counselor concerning the three utility easements on the bridge project on 266th and Sherman road, Pat said that they were fine to sign, there are still two easements that they do not have back yet, AT&T and Westar Energy. Commissioner Noll made the motion to approve the utility easements on bridge project on 266th and Sherman Road and to have Chairman Pohl sign in behalf of the county for Kansas Gas Service, Southern Star and Rural Water District #1, Commissioner Schuele second with Chairman Pohl calling for a vote, all voted aye, motion carried, 3-0.
At 2:00 pm Jimmy Ellis with the City of Effingham appeared to discuss repairs to 9th street, street is getting beat up with buses since it is a major street that they travel on. Mr. Ellis showed the board pictures of the road, a tube on the road that needs to be widen so two vehicles can pass on it safely. He is asking if the county will pitch in to help. Chairman Pohl asked if the city would be interested in furnishing the materials if the county furnished labor and equipment. Mr. Ellis said he would have to go back to the city council and ask. Commissioner Schuele said that he would be okay with paying everything, since county gets sales tax money from gas purchases, Chairman Pohl said he would be willing if city would pay for materials, Seth Howard, Road and Bridge Superintendent will work up proposals to see what it would cost.
Warren Ruhnke appeared about a low water crossing down by south 258th and River road, needs work on it, Seth said he would go down and look at it.
Board reviewed letters of interest for the JCAB board member position. They received three letters, Tom Weishaar, Michael Miller and Cheryl Reynolds. Board discussed appointment and decided to send the letters out to the Judges, Sheriff Laurie, Shelly Nelson, Community Correction to get their feedback on the applicants, Pat said that he would email it out to them.
Board received information on the eminent domain proceedings between Westar Energy and Larry D Garrison etal, board presented the information to County Counselor Pat Henderson.
Board approved bills for the week.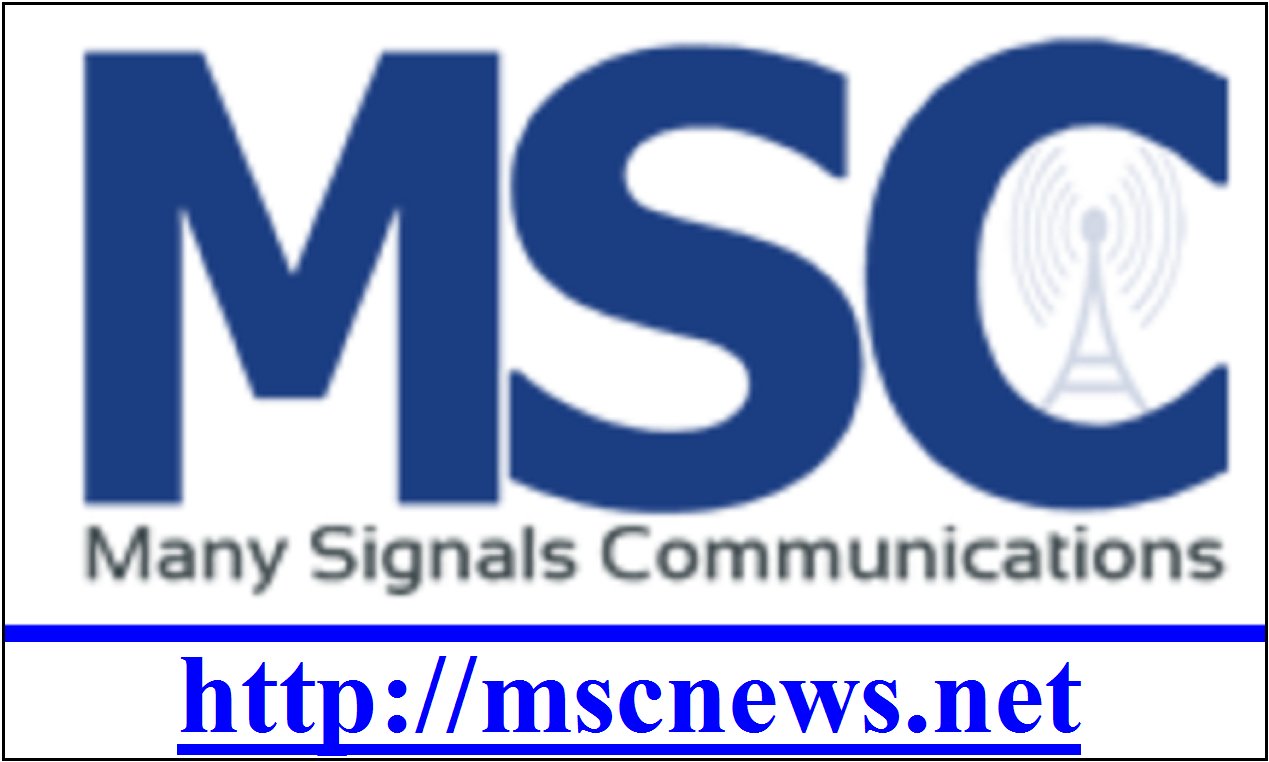 Board received a letter from Leavenworth County Commissioners congratulating them on the 2016 annual Kansas Hometown Showdown sponsored by the League on the new Amelia Earhart Bridge.
Commissioner Schuele made a motion to adjourn the meeting at 2:55 pm with Commissioner Noll second and Chairman Pohl calling for a vote, all voted aye, motion carried, 3-0.
Attest: Pauline M Lee, County Clerk
Moran's Memo ~: U.S. Senator Jerry Moran (R-Kan.)
If our convoluted and confusing tax code doesn't already give you a headache this time of year, now you also have to worry that your personal information could be stolen from the Internal Revenue Service (IRS). According to a White House audit released last month, the U.S. government was hit by more than 77,000 "cyber incidents" in fiscal year 2015 – a 10 percent uptick from 2014. A week later, a Government Accountability Office (GAO) report issued 43 recommendations to the IRS to correct its information security vulnerabilities.
This is further proof that comprehensive tax reform is long overdue. Kansans and Americans lost their trust in the IRS during the 2013 scandal when the IRS admitted to targeting political advocacy groups. And these latest security failures highlight why Congress should put a stop to this agency's intrusion and why the IRS should be abolished completely.
Unfortunately, in the face of an unwilling administration, Congress has had to advance piecemeal fixes to the tax code instead of a complete and necessary overhaul. In December, Congress permanently extended a number of tax breaks including the R&D credit, restaurant and retail depreciation, and Section 179 expensing. Section 179 allows farmers, ranchers and small business owners who buy equipment to immediately expense the purchase and reduce their overall tax burden. Its permanency will result in more economic activity, more job creation, and a greater level of certainty so individuals can best decide how to spend and invest their money.
I am hopeful that in the coming year, with a new administration, Congress will have an opportunity to replace our tax code with a commonsense system that is far simpler and more growth-oriented. I believe the best approach is what is known as the FairTax – legislation (S. 155) I introduced in January 2015 with my colleague Senator David Perdue of Georgia, himself a former businessman who understands the drag our current tax code has on job growth. The FairTax would put all taxpayers on equal footing, protect Americans from government intrusion by the IRS, boost business growth, and incentivize savings and investment – all while collecting revenue at levels similar to those of our current tax code.
The FairTax would replace our complicated and costly tax system with a flat national consumption tax and eventually close the IRS altogether. It would repeal all federal personal income taxes, corporate income taxes, payroll taxes, self-employment taxes, capital gains taxes and gift and estate taxes, and instead replace those with a revenue-neutral, personal consumption tax on all retail sales of new goods and services.
The FairTax is a significant step in the direction of individual freedom, a fundamental concept of our nation's founding. It would allow Americans to keep the entirety of their income and put individuals back in charge of their own finances rather than the government. Under the FairTax, all Americans – regardless of their economic status – would be on equal footing and achieve greater freedom. With no taxes on savings or investment, there would be more jobs and greater productivity.
As Kansans and Americans file their federal income tax returns this month, the latest mishaps and security insufficiencies at the IRS are disconcerting to say the least. Our country's citizens should have confidence that the federal government is keeping their personal information secure, but the reality is achieving this goal will require nothing short of a complete overhaul of a broken system.
SECRETARY KOBACH SECURES ANOTHER VOTER FRAUD CONVICTION
HAYS, KS (Thursday, April 21, 2016) - Randall L. Kilian was found guilty of Voting Without Being Qualified (a Class A nonperson misdemeanor) in Ellis County District Court. In the 2012 general election, Mr. Kilian cast his ballot without being lawfully registered to vote in the State of Kansas. This act was part of a scheme of double voting in two states during the same election. In exchange for his plea, the State agreed to dismiss counts of Voting Without Being Qualified (a Class A nonperson misdemeanor) and Advance Voting Unlawful Acts (a Class C nonperson misdemeanor). Mr. Kilian has been ordered to pay a fine of $2,500, the maximum fine for a Class A misdemeanor.
Secretary of State Kris Kobach commented on the convictions: "By voting unlawfully in the 2012 election, Mr. Kilian effectively cancelled out the vote of a legitimate Kansas voter. The heavy fine of $2,500 shows how seriously we take voter fraud in Kansas. Prosecuting these crimes sends the message to Kansas citizens that their vote absolutely matters and will be protected. It also sends the message to others contemplating double voting that in Kansas you will be caught, and the penalty will be severe."
Sen. Moran Announces Federal Screening Services to Resume at Salina Regional Airport Two Weeks After Meeting in Sen. Moran's Office, TSA Confirmed Federal Screening Will Resume
WASHINGTON – U.S. Senator Jerry Moran (R-Kan.) today announced that "upon further review" the Transportation Security Administration (TSA) will provide federal screening resources at Salina Regional Airport (KSLN) in Salina, Kan.
TSA Administrator Peter Neffenger, Salina Airport Authority Executive Director Tim Rogers and Great Lakes Airlines CEO Doug Voss met in Sen. Moran's Washington office on April 6, 2016, and two weeks later TSA confirmed its commitment to restore federalized security screening to the airport.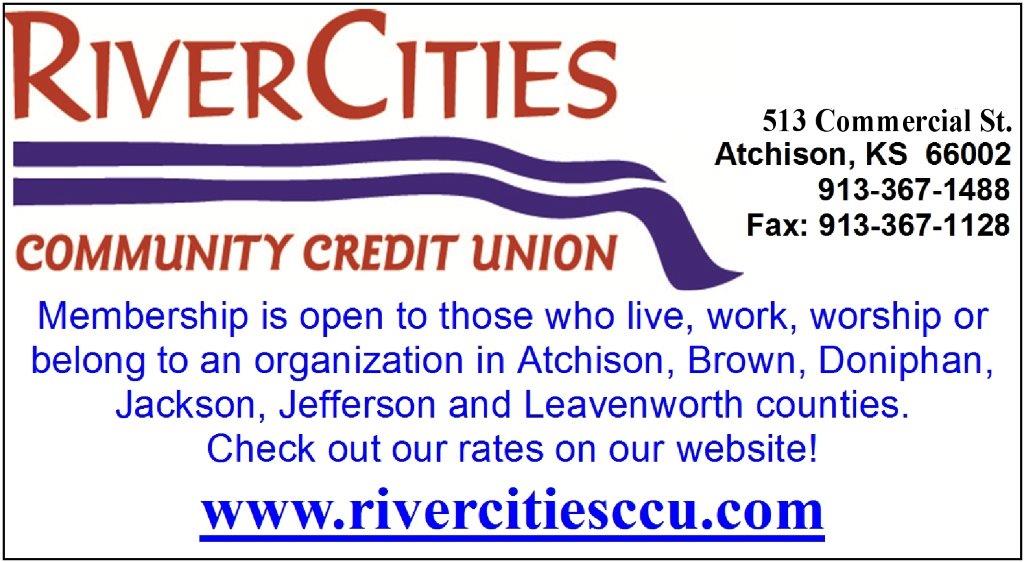 "Air service means so much to Salina and Central Kansas, and without this decision Salina Regional wouldn't be able to resume commercial service," Sen. Moran said. "I appreciate the commonsense decision made by TSA Administrator Neffenger to ensure thousands of Kansans will be able to fly safely and efficiently from Salina to their final destinations. Thanks to Tim Rogers and Doug Voss for your persistence and leadership to help resolve this important issue."
Great Lakes was scheduled to begin nonstop commercial service from Salina, Kan., to Denver, Colo., on April 1, 2016, but that service has been postponed indefinitely while KSLN waited for a commitment from TSA to provide federalized security screening. However, the process of transferring necessary security screening equipment and personnel could still take several weeks.
Sen. Moran sponsors the TSA Fairness Act (S. 2549), which would require TSA to provide federalized screening services at any U.S. airport that lost commercial service since 2013 and has a commitment from a commercial carrier to resume service, such as KSLN. Last month, Sen. Moran offered this legislation as an amendment to the FAA Reauthorization bill and it was successfully adopted.
Yesterday, the full Senate passed the Federal Aviation Administration (FAA) Reauthorization Act of 2016 (S. 2658), by a 95-3 vote. This legislation reauthorizes the FAA through Fiscal Year 2017, and now heads to the House for consideration.
Sen. Moran Commends Senate Passage of Bill to Honor Fallen Heroes
WASHINGTON – U.S. Senator Jerry Moran (R-Kan.) today commended the Senate's unanimous passage of the Fallen Heroes Flag Act (S. 2755). Sen. Moran was a sponsor of the legislation, which honors fallen first responders by providing their immediate family members with American flags flown over the United States Capitol.
"Law enforcement officers, firefighters, members of rescue squads and ambulance crews, and public safety officers are the everyday heroes of our communities," Sen. Moran said. "We owe much gratitude to those killed in the line of duty, and I was proud to sponsor and support this legislation, which gives us a chance to demonstrate our appreciation to those who have served and sacrificed for the safety of others."
The legislation, introduced by Sen. Roy Blunt (R-Mo.) now awaits consideration in the U.S. House of Representatives.
Sen. Moran Statement on GAO Report Highlights Issues with VA Health Care, Wait Times
WASHINGTON – U.S. Senator Jerry Moran (R-Kan.), member of the Senate Veterans' Affairs Committee, issued the following statement regarding the Government Accountability Office (GAO) report released today, which found that veterans experienced unacceptable wait times, and some newly enrolled veterans weren't able to access care at all. The VA Eastern Kansas Health Care System in Leavenworth, Kan., was one of the facilities included in the study.
"GAO placed the VA Health Care System on the 'High Risk List' in 2015 for its inability to provide timely, quality care to our nation's veterans, and GAO's latest report demonstrates the VA's unwillingness to make drastic changes to make certain veterans have access to health care," Sen. Moran said. "Worse yet, Congress provided VA with the tools to provide veterans with timely care through the Choice Program. It is past time for the VA to address these systemic failures and put the veteran first. I've called on GAO to learn more about findings related to the Kansas VA Facilities in this study, and will continue to push for answers to make certain those who have served our country have access to the care they earned."
The report states: "Sixty of the 180 newly enrolled veterans in GAO's review had not been seen by providers at the time of the review; nearly half were unable to access primary care because VA medical center staff did not schedule appointments for these veterans in accordance with VHA policy. The 120 newly enrolled veterans in GAO's review who were seen by providers waited from 22 days to 71 days from their requests that VA contact them to schedule appointments to when they were seen, according to GAO's analysis. These time frames were impacted by limited appointment availability and weaknesses in medical center scheduling practices, which contributed to unnecessary delays."
Sen. Moran Statement on Passage of FAA Reauthorization Bill
WASHINGTON – U.S. Senator Jerry Moran (R-Kan.) – member of the Senate Committee on Commerce, Science, and Transportation; member of the Aviation Operations, Safety and Security Subcommittee; as well as Co-Chair of the Senate Aerospace Caucus – today released a statement following the Senate's passage of S. 2658, the Federal Aviation Administration Reauthorization Act of 2016 (FAARA), by a 95-3 vote. This legislation reauthorizes the Federal Aviation Administration (FAA) through Fiscal Year 2017. Sen. Moran spoke on the Senate floor on April 6, 2016, about Kansas' aviation priorities and to urge consideration of this bill.
"The passage of this bill represents a significant accomplishment at a time when bipartisan successes are often elusive," Sen. Moran said. "FAA Reauthorization strengthens the aviation industry for manufacturers, many of whom call Kansas home, while also making air travel safer and less costly for passengers. I am particularly encouraged by the inclusion of the TSA Fairness Act, support for a robust general aviation sector, and a commonsense provision to protect the Contract Weather Observers Program."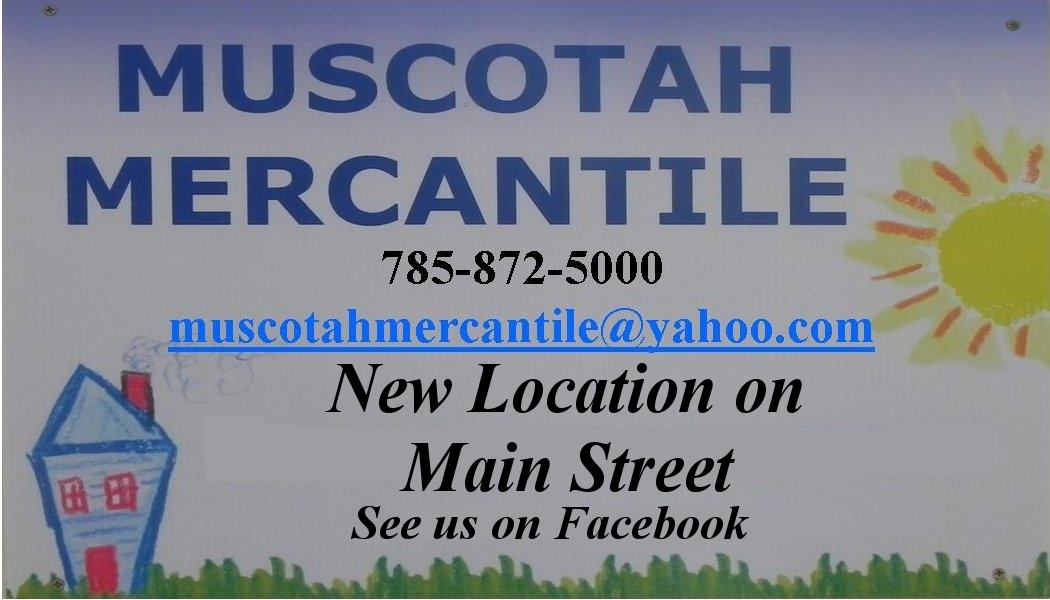 "Passage of FAA Reauthorization is a critical matter in order to continue the multitude of programs that are essential for the operation and development of the National airspace system and its airport infrastructure," Wichita Airport Authority Director Victor White said. "The Wichita Eisenhower National Airport greatly appreciates the efforts of Senator Moran in supporting Reauthorization and in taking the lead on another issue of great importance to us in Wichita, and that's ensuring the continuation of the FAA's existing Contract Weather Observer program at our airport."
"Today's Senate passage of the FAA Reauthorization bill helps the U.S. aerospace industry remain competitive in a global market," Spirit AeroSystems Vice President for Corporate Communications and Administration Debbie Gann said. "We appreciate Senator Moran's leadership on this bill that addresses certification reforms with a greater focus on systems safety. At Spirit, we take great pride in working diligently to ensure every part meets our customers' quality requirements, and having the FAA place a greater focus on safety will further ensure air travelers everywhere get to enjoy their flights and return home safely."
The bill includes language addressing a number of aviation priorities in Kansas:
No Privatization of Air Traffic Control
While legislation passed by the House of Representatives to reauthorize the FAA (H.R. 4441) would hand over control of our nation's skies to a privatized corporation, S. 2658 sets aside this controversial measure to provide greater protections for the general aviation industry, small airports and rural communities going forward. On Feb. 11, 2016, Sen. Moran was the first member of the Senate to oppose the privatized air traffic control provisions in H.R. 4441.
TSA Fairness Act
Includes an amendment offered by Sen. Moran to require the Transportation Security Administration (TSA) to provide federalized security screening at certain small airports. Commercial service at Salina Regional Airport (KSLN) remains in limbo absent a commitment from TSA to restore security screening, a significant potential safety hazard for Kansas air travelers.
Preserves Contract Weather Observers (CWO) Program
Preserves the CWO Program, which is an important program utilized by 57 airports across the country, including Wichita's Dwight D. Eisenhower National Airport (ICT). In the CWO Program, contractors assist the FAA by providing critical weather information to support and ensure the safety of pilots and passengers. Sen. Moran successfully pushed for a provision in FAARA to halt FAA's attempts to eliminate this program.
Protection of Grant Funding for Small Airports
Sen. Moran successfully pushed for the inclusion of S. 239, the Small Airport Regulation Relief Act of 2015, legislation that makes certain airports such as Hays Regional (HYS) and Liberal Mid-America (LBL) do not lose their airport improvement funding due to inconsistent commercial service through no fault of their own. Because much needs to be done to improve commercial service at small airports across the country, Sen. Moran supported FAARA language to establish a stakeholder working group to examine service problems such as pilot shortages and find solutions.
Joint Advanced Materials (JAMS) Center of Excellence
Extends JAMS, which was established in 2003 as a joint award to two separate Centers of Excellence at the University of Washington and Wichita State University. Together, the universities have played a key role in the evolution and integration of aircraft materials and technologies by providing invaluable research to validate the safety and integrity of new aircraft for the general public.
Public UAS for Tribal Governments
Amends the definition of "public aircraft" to include unmanned aircraft systems (UAS) that are owned and operated by an Indian tribal government. Public UAS are issued a Certificate of Waiver of Authorization that allows public agencies, and now tribal governments, to operate particular UAS in specified areas for certain purposes.
Contract Towers
Authorizes appropriations for the Contract Air Traffic Control Tower Cost-Share Program and increases the federal share cap on contract tower construction projects. It also revises the methodology of determining benefit-to-cost ratios for contract tower airports in order to preserve the program. FAA is required to establish procedures for Contract Tower Program participants to review and appeal determinations related to benefit-to-costs ratios. It also requires the FAA to advance pending requests for admission into the program if the FAA has not implemented a revised cost-benefit methodology for determining eligibility for the Contract Tower Program 30 days after the enactment of the legislation.
University Research and UAS
Modifies provisions relating to the use of unmanned aircraft systems at institutions of higher education. Specifically, to allow students and educators at colleges and universities to operate unmanned aircraft without the specific approval of the FAA by meeting certain requirements: designating a UAS point of contact charged with reviewing and approving all education and research UAS flights, requiring an "operator in command" to ensure flight safety, and others. Sen. Moran introduced standalone legislation last month to support the operation of UAS.
Emergency Medical Kits
Requires the FAA to evaluate and revise regulations regarding onboard emergency medical equipment requirements, including the contents of the first-aid kit. This evaluation is specifically instructed to focus on appropriate medications and equipment to meet the needs of children passengers, such as an epinephrine auto-injector. Sen. Moran previously introduced standalone legislation on Feb. 12, 2016 urging the FAA update its standards for onboard medical kits.
MISCELLANEOUS PRESS RELEASES
Crawford to leave FHSU for provost position at Black Hills State, S.D.
~ Randy Gonzales, University Relations and Marketing
HAYS, Kan. – Dr. Chris Crawford, associate provost for quality management at Fort Hays State University, has been named the new provost and vice president for academic affairs at Black Hills State University, Spearfish, S.D., the school announced recently.
Crawford said Wednesday he will miss the people who make up Fort Hays State. They form the fabric of the institution.
"The professionals that I've been able to work with here — that's going to be one of the biggest regrets is the wonderful friendships that I've made here, all the folks that work with the FHSU team," he said. "There are great memories with many, many friends."
FHSU President Mirta M. Martin thanked Crawford for his service.
"It is with genuine gratitude for many years of service and dedication to Fort Hays State University that I offer heartfelt congratulations to Dr. Crawford on his 'new beginnings,' " Martin said. "Chris has provided steadfast guidance and leadership to the university. His accomplishments have been many; his commitment to excellence expansive."
Crawford earned bachelor's and master's degrees from Fort Hays State and has a Ph.D. in communication studies from the University of Kansas. He has also earned several certifications from the NCA/Higher Learning Commission. He has published (with co-authors) more than a dozen books, nearly 50 scholarly articles in refereed journals, and many scholarly publications and presentations for professional conferences. He is a member of international, national and regional professional organizations and has received numerous awards and recognition throughout his career.
Crawford said "the overall body of work" is what he is most proud of during his years at Fort Hays State.
"The opportunity to work with other professionals who get things done," he said.
Dr. Graham Glynn, provost and vice-president for academic affairs at FHSU, also thanked Crawford for his service.
"I would … like to thank Chris for his long and dedicated service to Fort Hays State in numerous positions including the associate provost for institutional effectiveness and quality improvement, and as interim provost," Glynn said. "Chris has been an invaluable advisor to me personally as I transitioned to the provost position and I know has been a mentor to a number of other academic leaders at the institution."
Crawford will begin his duties at Black Hills State in June.
Erik Hansen Hired as Teacher Assistant at BJU Press
GREENVILLE, SC (04/19/2016)-- Erik Hansen, a senior at Bob Jones University pursuing a Bachelor of Science degree in science education, was hired before graduation as a teacher assistant at BJU Press Digital Production and Distribution. Hansen is a resident of Atchison.
Located in Greenville, South Carolina, Bob Jones University is a biblically faithful, Christian liberal arts university focused on educating the whole person to reflect and serve Christ. BJU offers a unique blend of rigorous academic programs, discipleship, and character and leadership development. We are committed to the truth of Scripture and to pursuing excellence in all we do.
BJU provides over 100 undergraduate and graduate programs in religion, education, fine arts and communication, arts and science, and business. BJU has nearly 3,000 students from nearly every state and more than 40 countries.
Windy, wet, 'wonderful' weekend at FHSU's 50th anniversary rodeo
~ Diane Gasper-O'Brien, University Relations and Marketing
HAYS, Kan. — Fort Hays State University President Mirta M. Martin agreed to ride in the opening ceremonies for the public performances, no matter what the weather.
Lola Rumford, one of the oldest fans in the stands, kept using the word "wonderful" when describing the weekend.
The return to Hays, and the Fort Hays State campus, after more than four decades was an eye-opening experience for Bob Kephart, FHSU's first rodeo club president.
All in all, most people involved with last weekend's Fort Hays State Rodeo — despite battling less than ideal weather conditions all weekend long — would call it a success.
The 50th anniversary celebration of the annual event in Hays not only brought nearly 500 college competitors to town but several dozen FHSU rodeo alumni for a reunion as well.
"It was an honor to be a part of the Fort Hays State Rodeo, especially on this golden anniversary year," Martin said.
Martin was a good sport, returning for Saturday's performance in the rain after getting her hat blown off as she rode into the arena on a windy, dusty opening night Friday.
Rumford, whose family has been involved in every single FHSU rodeo since the start, is 88 years old now and doesn't make the trip to Hays every year for the weekend activities.
But she weathered the storm and came to Hays for the 50th anniversary rodeo, and is she ever glad she was.
"I don't go like I used to," said Rumford, who lives in Abbyville in Reno County. "I tell them, 'I've been there, done that.' But I sure wanted to be at this one."
Partly because she wanted to see some of those former rodeo members who would be coming from near and far, and partly because her oldest son, Bronc, is the head coach for the FHSU rodeo team.
"My interest is still there, 100 percent," Mom Rumford said. "Your heart is in it, and it's been your life, so you just keep going."
Kephart had similar feelings, although he hadn't been back to campus since the early 1970s.
"I debated about coming," said Kephart, now 76 and living in Buffalo, Mo. "I thought, 'I won't know anyone, it's been so long.' But I'm sure glad I did. I thoroughly enjoyed it."
Kephart wasn't even involved in rodeo back in the mid 1960s when a college friend of his asked him to attend a meeting about organizing a rodeo club on campus. Before he knew it, Kephart was president of the club.
"I had family that rodeoed, so I'd been around it and was involved in the horse business," he said of his interest in helping start the club.
It was a trip down memory lane for Kephart and many like him, especially those from the 1960s who formed the biggest group of alumni attending the 50th anniversary activities.
He talked of working part-time in the campus library, which he thought was in McCartney Hall at the time because a new Forsyth Library building was under construction. He remembered returning to campus on Saturdays and during the summer months to work on his master's degree, which he finished in 1972.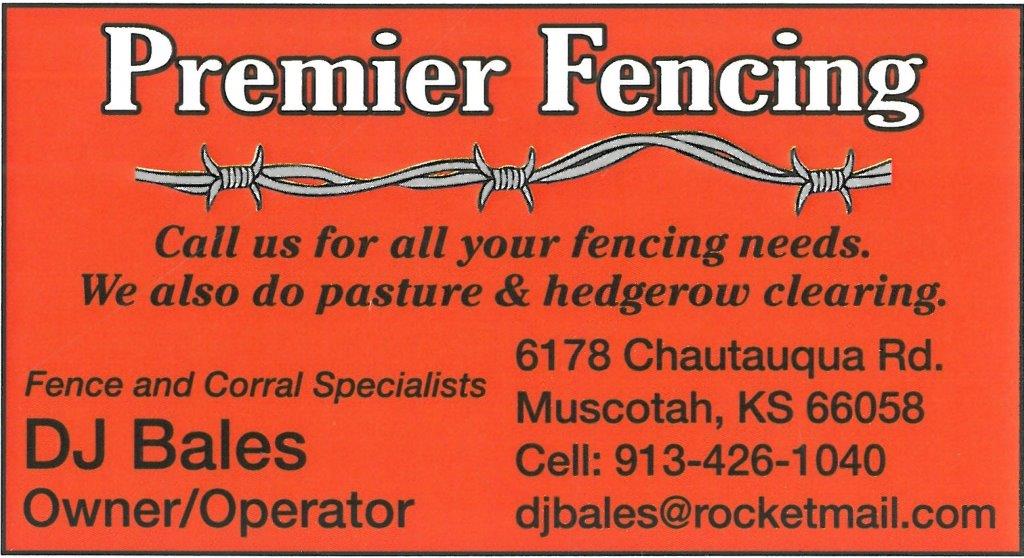 Now, Forsyth Library is 49 years old, and many students work on their master's from afar — online.
Kephart hadn't been back to campus since '72, and was he ever in for a surprise.
"The campus has grown tremendously," he said. "I didn't know where anything was."
By the time Kephart left campus in the early '70s, the University Farm was the only part of FHSU west of Big Creek. Gross Memorial Coliseum was still under construction, and the Robbins Center, home to the FHSU Foundation and Alumni Association, wasn't even yet a dream.
Kephart has relatives in Trego County, where his grandfather owned a ranch, so WaKeeney was his first destination of the weekend. When he drove back to Hays, he took the farthest west Hays exit off Interstate 70 and headed south on U.S. Highway 183 Alternate, which happens to run along the west edge of campus.
"I saw this big building just off the highway, so I thought I'd stop by and see where I was supposed to go," Kephart said. "It just happened to be the alumni center."
While there wasn't a rodeo arena for students to use when Kephart was president of the club, there would be one in a short time.
Hays rancher Doug Philip was a friend of Kephart's family, and Philip agreed to be a citizen sponsor of the rodeo.
The first FHSU rodeo members began practicing at the Ellis Fairgrounds, about 15 miles west of Hays, and the first FHSU rodeo was held at the quarter horse grounds near the Hays Regional Airport.
Once the club was chartered, volunteers soon began building chutes and gates and fences, all on the Philip Ranch, and the arena went up on its present site.
The arena appropriately was named in honor of Philip, who died in 1996 at the age of 78. His two daughters, Kaylynn Philip and Sandy Sprague, grew up around rodeo and still live on the family ranch about 10 miles southeast of Hays. They both attended Saturday's alumni reunion, too.
"It was just amazing, so much fun to visit with everybody," Sprague, Philip's youngest daughter, said of the reunion.
She was sure her dad probably would have attended — and definitely enjoyed — this year's rodeo and alumni reunion. Doug Philip would be 98 if he was alive today.
"Our dad was always so involved with the rodeo. He just thoroughly enjoyed it," said Sprague, who can't remember when she didn't attend an FHSU rodeo and now serves as the veterinarian on call during rodeo weekend.
"It's alumni who have helped keep this thing going," said Bronc Rumford, who was a standout all-around competitor in rodeo during his college days. In fact, he was a two-time all-around champion twice at the FHSU Rodeo, in 1970 as a student at Hutchinson Community College and again in '74 as a Fort Hays State rodeo member.
"So it sure was a lot of fun to see the alumni enjoy themselves so much this weekend," he added.
One alum, Steve Knowles from Brighton, Colo., had something to boast about that most alumni in their 50s couldn't. He still competes in rodeo.
The 55-year-old Knowles, who was president of the FHSU Rodeo Club in the early to mid 1980s, tries his luck at bareback bronc riding and steer wrestling on the senior pro circuit.
"I'm going to win nationals this year," he said of the Senior National Finals Rodeo in Las Vegas, Nev., in October.
Building that type of confidence — in rodeo and in life — is what Fort Hays State is trying to instill in its students, Bronc Rumford said.
"Our main objective, other than to teach them how to rope and ride, is to teach them life lessons," Rumford said. "Those are going to be the important things, for example, learning the courage it takes to stand in front of a bull. How do you travel when you're broke and your truck is broken down? These are things you are going to have to learn to live."
Even 5-plus inches of rain Saturday and Sunday didn't dampen the spirits of those attending the rodeo.
"You have to always look at the positives," Bronc Rumford said. "All of us in agriculture will have grass and crops and hay to feed our horses. It would be pretty narrow minded of us to complain because we had to be uncomfortable for three days.
"Those are all life lessons to learn," he added. "I'm 64 and been in rodeo all my life, and I'm still learning. That's why it's fun. It's a challenge."
Rumford was especially pleased how the rain perked up the campus for the visitors.
"You can't believe the great comments about what a fabulous place this is and how much campus has changed," Rumford said. "I know I'm biased about this being a great university, but I've traveled all over the world. What Dr. Martin and Dr. (Edward) Hammond before her, have done over the last 20, 30 years, the continual upgrades … I'm telling you, this is a first-class place."
WILDLIFE AND PARKS REPORTS
Hunt Safely for Turkeys and Mushrooms
PRATT – The Kansas Spring Turkey Season opened April 12 and is in full swing through May 31. Reports from the field indicate that birds are plentiful and responding to hunters' calls. However, the tradition of spring turkey hunting, where the hunter hides in full camouflage while imitating the call of a hen, requires special safety consideration.
Turkey hunting can be excellent on state wildlife areas, as well as the nearly 250,000 acres of private land enrolled in the Spring Walk-In Hunting Access Program. Hunters on public land must always assume other hunters are there, too. Although hunting in Kansas is safer than playing golf, when you consider injuries per 100,000 participants, one tragic hunting-related accident is too many. A few simple precautions can help ensure you or another hunter don't become a statistic.
First, never wear the colors black, blue or red, the colors prominent on a tom turkey as it displays for a hen. Set up to call with a good view in front and a tree wider than your shoulders at your back. A shoulder-width tree to lean against will protect you if another hunter stalks in from behind. If you see another hunter, whistle or call out; never wave or move, which could draw fire. Always assume a sound you hear is another hunter, and act accordingly. Many hunters will wear a fluorescent orange hat or vest when they walk out after hunting, or if they are successful, they may wrap an orange vest around their bird as they carry it out. Hunting-related accidents during the spring turkey season are rare, but let's keep it that way.
Another kind of hunter in the woods this time of year is hunting morel mushrooms, and reports from the field indicate that hunters are finding them now. It is legal to pick morels on state and federal public hunting land as long as they are kept for personal consumption. Mushrooms collected on state and federal lands may not be sold commercially. Spring Walk-In Hunting Access land is leased for hunting access only. Morels found incidentally by turkey hunters on WIHA lands may be collected for personal use. Mushroom hunters should assume they will encounter turkey hunters on public lands, but potential conflict can be minimized by hunting mushrooms mid-day. Most turkey hunters prefer to be in the woods at daybreak and are often calling it a day by mid-morning.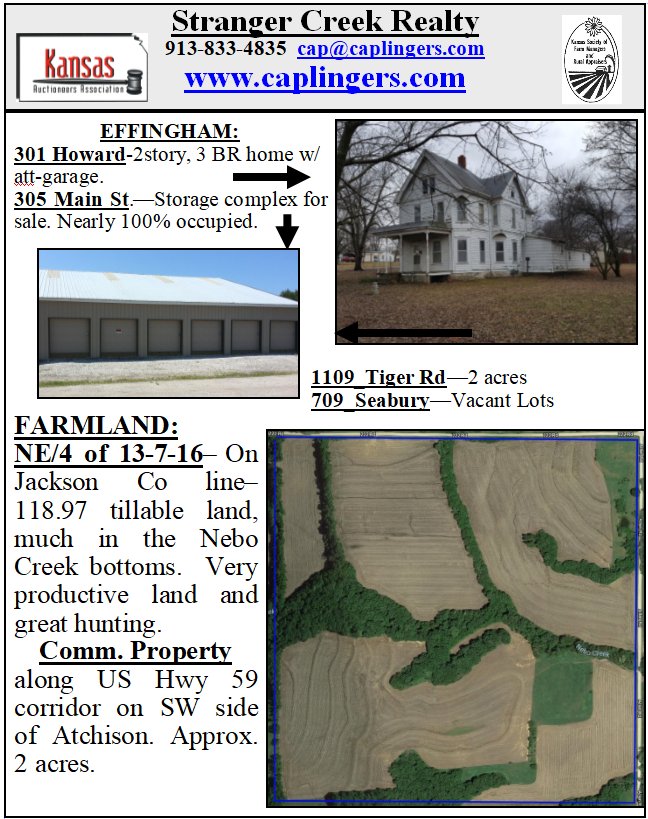 Little Apple Pedal Event at
Tuttle Creek State Park
MANHATTAN – Tuttle Creek State Park invites families to attend the Little Apple Pedal, on Sunday May 1, from 2 p.m.-4 p.m. at the River Pond area. The day will include a bike rodeo for kids, a 6-mile slow ride through the park, bike safety instruction with the Riley County Police Department, free helmets for kids, and t-shirts for all registered participants.
Sponsored by the City of Manhattan Parks and Recreation Department, the Kansas Department of Wildlife, Parks and Tourism, Manhattan Convention and Visitors Bureau and State Farm Insurance, the event will also feature a visit from Smokey the Bear and the Blue Township Fire Department.
Riders must pre-register online by April 26 at www.mhkprd.com/register. Fees are $10 for adults and $5 for children. For more information, call Ryan at (785) 587-2768 or email mckee@cityofmhk.com.
Women On Target At Fancy Creek Range
RANDOLPH – The Friends of Fancy Creek Range are hosting a Women On Target event on Saturday, May 14. The shooting range is located at the Fancy Creek area of Tuttle Creek State Park, approximately one-half mile east and one-half mile north of the junction of U.S. Hwy. 77 and K-16 on county road 893, near Randolph.
This is a women's-only event designed to provide shooters with instruction on basic handling and shooting skills for handguns, rifles, muzzleloaders and archery in a safe and comfortable environment. Beginners are welcome. Enrollment deadline is April 29, and there is a $50 registration fee, which includes lunch, eye and ear protection, loaner equipment, ammunition and instruction.
For more information and to register, contact Marci Ritter, (785) 293-4406, or hmm131616@twinvalley.net. Space is limited so register early.
Women On Target is one of the National Rifle Association's programs for women shooters. For more information, visit www.women.nra.org.
Great Plains Nature Center To Host O.K. Kids Day May 7
WICHITA – The Great Plains Nature Center, 6232 E. 29th St. N., Wichita, will host an O.K. Kids Day (Outdoor Kansas Kids) on Saturday, May 7, 2016. There will be a variety of outdoor/nature-related activities available for kids from 10 a.m. to 3 p.m. Participation is free, but lunch will be available for $2.
This year's theme is "D.I.Y. Nature (Do It Yourself)" where guests can learn how easy it is to be involved and active with nature. There will be games, crafts, displays, archery and fishing clinics, as well as live animal presentations.
O.K. Kids is a statewide program coordinated by the Kansas Wildscape Foundation, a private, nonprofit organization dedicated to conserving and perpetuating the land, the wild species, and the rich beauty of Kansas for the use of and enjoyment of all. O.K. Kids events are conducted around the state to get kids outside learning about nature and enjoying outdoor activities.
Join the fun at the Great Plains Nature Center and experience new things, gain some new skills, and enjoy nature!
For more information, call Breanna Sayers at (316) 683-5499, ext. 105.
HISTORY IS FUN ~ Bob Caplinger
Old news from the 1941 Issues of Effingham New Leaf
HISTORY FROM THE OBITUARY OF ANTON CANDREIA. "Anton Candreia was born Dec. 16, 1869 at Sturvis, Switzerland. As was the custom in Switzerland, he was christened John Anton Leonard Candreia, the John being for St. John, but upon coming to this country he preferred using the name Anton. To his many friends he was familiarly known as 'Tony.'
"He and his bride-to-be, Miss Maria Ursula Candreia, ventured to the new land of opportunity in December, 1890. Mr. Candreia always said 'It was the best days work we ever did, although we thought Switzerland was the best of the European countries, since its government is more like the United States.' The young people went 25 miles by sleigh to take a train with nine days on the ocean, altogether 15 days making the trip.
"When they arrived at Atchison, Mrs. Candreia found employment there in a home. Mr. Candreia went to the home of her brother Joseph Candreia, his second cousin, southwest of Muscotah.
"Oct. 30, 1891, the young couple were united in marriage at St. Benedicts church in Atchison.
"With the exception of a short time lived in Jackson county and one year in Grand Island, Neb., Mr. and Mrs. Candreia were residents of Atchison county. They purchased a farm 4 1/2 miles southwest of Effingham and made that their home until they purchased a home in town and moved to Effingham, Oct. 26, 1921. Mr. and Mrs. Candreia had the same hardships that other pioneers experienced but were frugal and prospered.
"Surviving besides Mrs. Candreia are five children Frank and John, of Effingham; Mrs. Nina Burg, Atchison; Mrs. Byron Lewis and Louie Candreia of Van Nuys, Calif. Grandchildren are Lucy Marie and Lawrence Burg, Atchison; Charles Candreia, Arrington; Mrs. Gerald Wohletz, Ralph and Jimmie Candreia, children of Frank Candreia; Rosemary, Thomas and Alice, children of John Candreia.
"Mr. Candreia was a cabinet maker by trade and an artist in his life. He enjoyed making articles of furniture and his was really an inherited talent.
"Before coming to the United States he was in the Swiss army. After leaving there he was just as loyal as a native born to his adopted country and often remarked he was glad he came to America to make his home and rear his family.
"Pall bearers were A. J. Sells, John Reed, Charles Hegarty, Clarence Hegarty, Pete Cawley and Joe Noll."
HEFFELFINGER FAMILY HISTORY. "Harry Heffelfinger came to Effingham from Pennsylvania, 55 years ago, to work for his uncle, the late E. J. Byers, who was operating a furniture store where the hotel building now stands. Mrs. Byers was a sister of the late Mrs. J. W. Wallack. From Effingham, they moved to Horton and engaged in the furniture business there. From there to Pittsburg, Kan. Harry's father, the late W. P. Heffelfinger, a teacher, came to Kansas later from Pennsylvania."
ATCHISON COUNTY DRAFT BOARD CLASSIFIES NEW DRAFTEES. "Draftees of this vicinity recently classified by the local Atchison Draft Board are: Charles Kelly and Alfred Petesch, in class 2, necessary men, class 3 men with dependents James Hammond, Jesse Leighton, Henry Moeck, Paul Lucius, Norman Soyland, Chas Candreia, Wendell Botkin, Ernest Congrove, James Crawley, Leslie Delfelder, Harley Barnum, John Hawk, Wm Wohletz, Henry Buddenbohm and Herbert Novinski."
IN THE SERVICE. "Albert Hinz of Lancaster, a graduate of A.C.C.H.S., is in the medical corps of the army at Hot Springs, Ark."
"Melvin Besancon, Ralph Candreia and Donald Stamper of Effingham will be inducted into military service at Ft. Crook, Nebr., Saturday. Monday, Bill Stephenson and Victor Petesch will have to report to Ft. Crook."
"Ralph Candreia and Melvin Besancon were sent back from Ft. Crook, Nebr. to Ft. Leavenworth, where they expect to be re-classified and sent to California, either to enter the navy or air forces."
"Kansas will send about 10,000 soldiers to training camps during the year 1941. About 7,000 are now in camp."
"Curtis Neill was sent from Ft. Crook, Nebr., to a camp in Louisiana."
ANDERSON - SCHOLZ WEDDING. "The wedding of Miss Frances Jeanette Anderson, younger of Mr. and Mrs. Frank Anderson's two charming daughters of Lancaster and Karl August Scholz, son of Mr. and Mrs. Geo Scholz, of Huron, took place Sunday afternoon, June 15, in the Methodist church in Lancaster. John Buttron and Richard Scholz lighted the candles.
"The bride's sister, Miss Kathryn Anderson, was the maid of honor. The groom's brother, Gilbert Scholz was best man.
"The bride graduated from A.C.C.H.S. in 1935. Since graduation she has been one of Atchison county's most successful teachers, having taught four years at the Float school and two years at Bellevue. Mr. Scholz, a graduate of Huron high school, is a progressive, well to do farmer, associated with his father in farming and they specialize in purebred cattle."
HISTORY FROM THE OBITURY OF MRS. ERNEST FUHRMAN. "Mrs. Ernest Fuhrman, 79, passed away Friday, June 27, 1941 at the Atchison Hospital.
"A daughter of pioneer parents, John and Helen Volk, Mary Christine Volk was born Aug. 1, 1861, in Doniphan county.
"She was married to E. T. Fuhrman, May 6, 1880 at the home of her parents. Mr. and Mrs. Fuhrman went to housekeeping on a farm near Emporia in Lyons county, making the trip in a covered wagon. After two years they bought a well improved farm three miles north of Effingham and lived on it until 1903 when they sold the farm and moved to their farm in the Float community south of Atchison. Mr. Fuhrman retired in 1910 and the couple established their home in Atchison where they had resided the past 31 years.
"Surviving beside her husband are four children, Mrs. Annie Christel, Winner, South Dakota; Mrs. Edith Norris, Atchison; Geo Fuhrman, R.R.1, Atchison, and Ralph of the home; a sister, Mrs. C. F. Ott, Kansas City; two brothers, Conrad Volk, Lancaster, and Geo Volk, Atchison."
HISTORY FROM GOLDEN WEDDING ARTICLE. "July 8, Mr. and Mrs. Chas Ellson of Muscotah celebrated their Golden Wedding anniversary at their cozy home. A daughter, Georgia, Mrs. Marvin Dittemore of Atchison was home to receive the guests.
"Mr. Ellson, who is 72 years old, was born in Avon, Ohio. He came to Muscotah at the age of 14 with his parents.
"Mrs. Ellson was born in Oskaloosa and she will be 72 in October.
"She came to Muscotah in '83 the same year as did Mr. Ellson, and lived with an aunt. Later, her mother, a widow, located in Muscotah.
"It was at the home of her mother that Miss Augusta Lyon became the bride of Chas Ellson.
"Their entire married life with the exception of two years when Mr. Ellson worked for Henry Woodard meat market in Effingham has been spent in Muscotah.
"Because of his work as a meat cutter, Mr. Ellson was dubbed the nickname 'Butch' and is better known by that name than his real name.
"For 53 years, Mr. Ellson has been in business in Muscotah. He now operates a grocery and meat market with the capable assistance of his son-in-law Hans Lassen and grandson Ralph Lassen.
"Butch' served on the city council for a number of years.
"Mr. and Mrs. Ellson became the parents of five children, Mrs. Ralph Ellson (Ella) of Monte Vista, Colo., Ralph of Tucson, Ariz., Mr. Dittemore, of Atchison. Two daughters Mrs. Hans Lassen (Grace) and Mrs. Carl Stoddard (Pearl) are deceased.
"Ralph, an overseas veteran of the World War, is compelled to live in a warm climate.
"Mr. and Mrs. Ellson dote on their grandchildren who are Barbara Stoddard and Ralph Lassen, both now at the Ellson home in Muscotah. Since the death of Mrs. Lassen, Ralph and his father have lived at the Ellson home."
St Ann
Pancake Breakfast
May 1st from 8-11am
Pancakes, Eggs,
Sausage, Coffee & Juice
Proceeds for CCD
DO YOU WANT YOUR ISSUE OF THE NEWSLEAF MAILED TO YOUR HOME OR BUSINESS? SUBSCRIPTIONS ARE NOW AVAILABLE AT THE RATE OF $42.00 FOR 1 YEAR. To subscribe send your check to:
The Newsleaf; PO Box 209; Effingham, Ks. 66023.
HELP WANTED: Tire Technician to work in Holton tire shop doing repairs, mounts, new tire sales, general maintenance and customer service. Some computer experience necessary. Additional work in warehouse and store as needed. Health, life, disability and retirement plans. Apply in person with Kevin: Jackson Farmers, 509 Lowell Ave., Holton, KS. 66436.
USD 377 Atchison County Community Schools is accepting applications for a full-time custodian. Evening hours are required during the school year. Forty hours per week with benefits. The starting wage is negotiable, with past experience being taken into consideration. Apply online at www.usd377.org and click on "377 Job Listings." Contact Dan Coder, Maintenance Director, at 913-833-5050 with questions. Equal Opportunity Employer. https://atchisoncty.schoolrecruiter.net/
Apartments for Rent: Are You Looking For: Country living in the city; Rent based on income; Opportunity to meet new people; Assistance with arranging needed services; Friendly atmosphere; No maintenance worries. If you answered yes to any of these then Diamond View Apartments in Effingham may be for you. Apply At The Atchison Housing Authority; 103 S 7th Street; Atchison, KS 66002. Equal Housing Opportunity Provider/HUD housing assistance. File complaints by calling HUD @ 800-424-8590 (TDD 800-543-8294).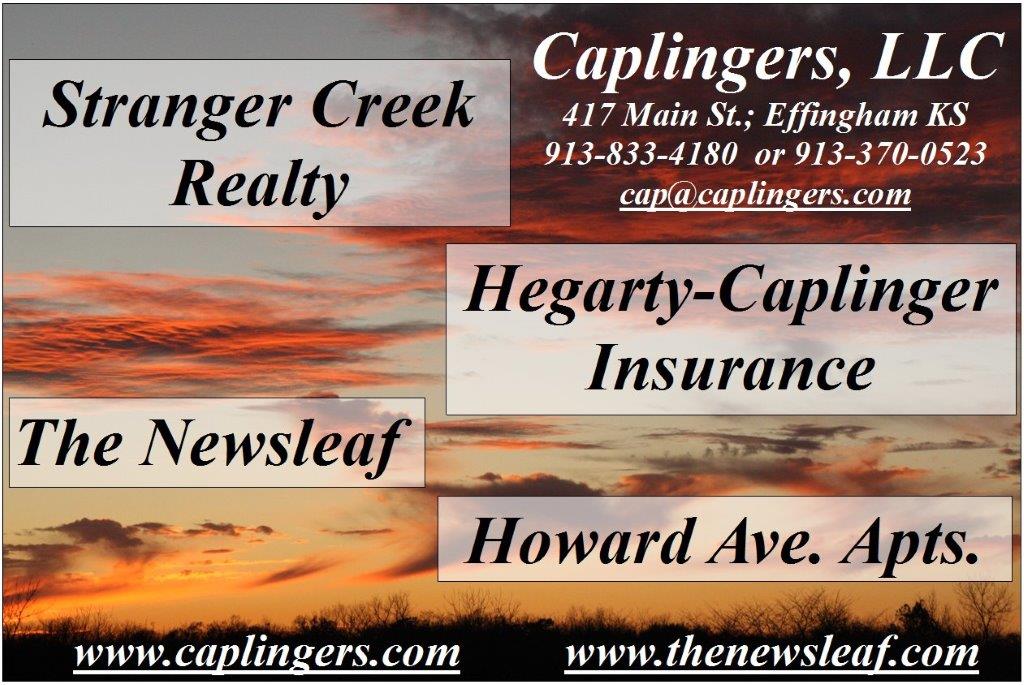 "GUESS WHO"
1962 photo of the students at Rose Valley school-Back row: Bobby Vanderweide, Roger Gill, Deb Ray, Steve Cappleman, Jay Armstrong. Front row: David Cappleman, John Bales, Joyce Gill, Kathy Armstrong, Charlea Gill, Mark Armstrong
LAST WEEK
Problems with this web site contact cap@thenewsleaf.com Last updated 4-126-2016
<![if !vml]>
<![endif]>